ARCHIVE 1

24"x24" insulated hemispherical black oven, heated bench, heated bed, cook stove

GreenBuildingAdvisor.com




With Larry Korn

Alliance for Green Heat

Click for Larger Version

Via Facebook
Chimney Safety Institute of America
Excellent 10 minute documentary from the National Film Board of Australia
A great book. Thanks to Kiko Denzer for finding the free download link.
New York Times
Good demo posted by Michael Henry, Peterborough ON

Austrian style firebox by Zoltan Nagy
Fairbanks Daily News - Miner

48" Mobile Oven for Stratford Chef's School

Hungarian stovebuilding magazine features report on 2013 MHA Meeting
Contact your Senators and Representatives and urge them to vote for the Biomass Thermal Utilization Act

Thanks to Richard Miscovich for posting this on Facebook.

Rodney Times, NZ

Double Bell heater with thinstone veneer by Brian Klipfel

EPA Seminar by Rick Curkeet, Intertek
Journal of Atmospheric Environment, Feb. 2011
Thanks to Boris Kukolj for sending this
Kingston Frontenac stone with calcium oxide mortar

Photo by Luis Wegscheider

by Pat Manley and Marty Pearson
from: Matt Helicke
Thanks to Boris Kukolj for the link
Will now phase in stricter standards for biomass stoves and boilers
with Tom Trout, Johannes Riesterer and Vladimir Institoris
Interesting heaters and cookstoves, built with information from Marcus Flynn's Pyromasse site.
Exploit loopholes in EU law to achieve 25% to 50% higher results
New York Times
Los Angeles Times
Thanks to Kiko Denzer for the link to the Orchard Hill Bakery Picasa album
with Jessica Steinhauser
Thanks to Marcus Flynn for the link.. The design is basically unchanged from Roman times, 2,000 years ago.

Custom Soapstone Heater by Eric Moshier
Article by Ron Pihl for "Outside Bozeman" magazine

MHA Website Statistics for Jan/13
by Alex Chernov
Fairbanks Daily Newsminer (forwarded by Dave Misiuk)
by Marcus Flynn
Cathedral of St. John the Divine, NYC
by Bill McKibben
Which pages get linked around the web and become popular?
by Marcus Flynn
by Dave Wilcox
"We just lost a friend" - Ron Pihl
- this got a lot of disussion on the MHA Stove List recently
Photo story by Norbert Senf

Corner Contraflow with White Oven and Heated Bench
Cold Climate Housing Research Center


Schedule for 2012


Click photo for full sized image.
Connecticut
Modifed portfolio contraflow with heated bench and grey oven
by Kiko Denzer
by Marcus Flynn
by Lars Helbro


by Alex Chernov
by Marcus Flynn
by Kiko Denzer
Recycled brick
Rear oven, recycled brick
graphite drawings by Guelph artist Ryan Price
Steve Bushway sent in these photos from his recent trip to Sweden.

Designed by Alex Chernov
Plattsburgh, NY
Workshop with Flemming Abrahamsson and Max Edleson
U.S. Army Corps of Engineers Facility in North Pole, Alaska

A.P Green Refractory Pocket Catalog
by Alex Chernov
Alex Batsulin
by Hikari Fukazawa

Corner Contraflow Heater by Steve Bushway and Zac Johnson
by Marcus Flynn
by Max Edleson

by Marcus Flynn
by Marcus Flynn

Thermograph of Tulikivi Kouta Heater
by Marcus Flynn
Masonry Heater Owner will run for Provincial Parliament in Ontario

MHA Attendees at 2011 World of Concrete, Las Vegas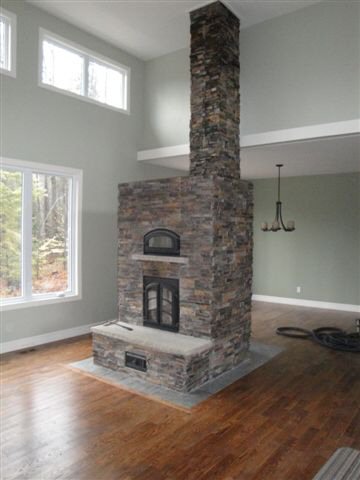 Ledgerock facing
Kiko is an MHA member and author of "Build Your Own Earth Oven"
Stovemaster is looking for an apprentice
by Marcus Flynn
by John Rousseau
by Patrick Berthiaume
by Marcus Flynn
by Marcus Flynn
Faced in white and black medium duty refractory brick.
Fairbanks Daily Newsminer

Heater by Raivo Koppell, Estonia
Stucco and Marble, see-through
by John Gulland
Newest MHA Certified Heater Builder

Heatkit Contraflow Heater with Soapstone Veneer
Mason: Pier Boersma, Pillar Masonry, Bellingham WA
Heatkit core, rear white oven.

Cafe Heater by Raivo Koppel, Estonia

Around the Corner Heater by Raivo Koppel, Estonia
by Alex Chernov
by Igor Kuznetsov
New York Times, Sep 20, 2010
The two day fair near Pittsburgh drew over 7000 people

Fireplace Retrofit by Alex Chernov
Retrofit of an existing outside wall fireplace.
Ajax, ON.
by William Davenport

Vancouver Island, Sept 24 - 26, 2010
by Phillips design, Netherlands
Danville, PA
Thanks to Ira Glick for the photo.
Rear bake oven.
Heater core design by Alex Chernov

Unloading oven shell

MHA Officers meet in Fairbanks
MHA Executive Director Dick Smith was in Alaska, and got together with
Dave Misiuk (MHA Treasurer) and Dan Givens (MHA Vice-President)
Lopez Labs Co-Operative

Oven Detail

Brick heater and cookstove by Marcus Flynn
Louiseville, Quebec

Heater with rear black oven
by Raivo Koppel, Estonia
design consulting by Alex Chernov
from Max Edleson


Envirotech heater by Ben Sotero
San Cristobal de Las Casas, Mexico
local stone

New Zealand workshop with Albie Barden

Woodpiles in Estonia
Submitted by Raivo Koppel

Outdoor Oven and Fireplace Complex
by David Wilcox

Heater and Commercial Oven
Toronto Globe and Mail, May 27, 2010

Woodstacking method from Finland
Doug Hren writes:
Saw this unique way to stack and ventilate a wood pile on a recent trip to Finland.
(1) Throw it in a contained pile
(2) throw a tarp over the top that slopes away from the center
(3) make a hole in the center of the tarp with a vented roof/chimney structure.

Stack was about 12 feet tall with wooden vent structure.

Woodpile in Albany NY, submitted by Antoine Guerlain
Please take the MHA Technical Committee's Heater Builder Survey.
The purpose is to find out the types of heaters most commonly built
by MHA heater masons. This information will help in the selection of
heaters for future testing.
thanks to Dave Misiuk for the link
opposition forms quickly
by Albie Barden

Energy Expo, Pittsburgh, June 2/10
Ira Glick set up the MHA booth .
Ira's daughter Gabriella is posing with congressmanTim Murphy.
by Marcus Flynn
From Tom Trout
Recycled brick
by Marcus Flynn

6'x9' Oven by Antoine Guerlain
William Davenport design, Cincinnati, OH
by Marcus Flynn
Marcus welcomes input and suggestions on the content
by Marcus Flynn
Thanks to Alex Chernov for the link
A poem by Lars Helbro
The auction raised $23,822. !
by Lars Helbro
Stallarholmen, Sweden
Bromont, Quebec
Features work by several MHA members
Thanks to Alex Chernov for the link
by Max Edleson
May 10 - 14, Flesherton, Ontario
Registration for Wildacres 2010 is full
A waiting list has been started

Bell Heater with Pizza Oven by Dave Misiuk
Oven has 5.8 sq. ft. hearth area
Fairbanks, Alaska

Backyard Earth Oven by Anna Gebhardt
North House Folk School, Grand Marais, Minnesota
July 22 - 25, 2010
August 12 - 15, 2010

Heater by Steve Bushway
Black oven, heated bench, top vented.
Alex Chernov, Sergei Kuznetsov, with Brian Klipfel.
(above)animation of burn sequence from a 2X oversize fuel crib of dry softwood
page updated on Jan 21/09
John Gulland
John Gulland

Contraflow Heater with white oven by Marcus Flynn

Contraflow heater with stucco and mosaic tile finish
Halifax, Nova Scotia. Mosaic design by Kath Rutherford
click for alternate image


Check out the masonry heater article
This is a typical Estonian cookstove, with a heated wall behind
Jim Houck, Paul Tiegs, et. al.
Built by Alex Chernov and Sergei Kuznetsov of Stovemaster

Decorative Bread by Henry Ruczynski, Vancouver
Marcus Flynn documents this indirectly fired oven, in the Eastern Townships of Quebec
by Alex Batsulin, stovemaster (translated from the Russian original)

Contraflow Kachelofen by Tom Trout
Thanks to Marcus Flynn for the link
The New Yorker
Support Masons on a Mission
Fairbanks Daily News Miner, Dec 17/09
Fairbanks Area Wood Smoke Local Action Coalition

Bake Oven and Grill by Pat Manley
Salt Water Farm cooking school, Maine
by Tom Stacy
by Paul Tiegs and Jim Houck, OMNI-Test Laboratories
Hearth & Home Magazine, December 2009
Hearth & Home Magazine, December 2009
Brick and reclaimed sandstone

Brick Contraflow Heater by new MHA member Evan Moore
US EPA Office of Air Quality Planning and Standards
by Marcus Flynn

see also: 2009 Lopez rocket experiments
Book Report: "Blessed Unrest" by Paul Hawken
New York Times, Dec 6/09
(your editor rates it 10/10)
Large off grid straw bale eco-cottage, Kazabazua, Quebec
Reclaimed brick shiner facing
"Quickest facing ever" -- WD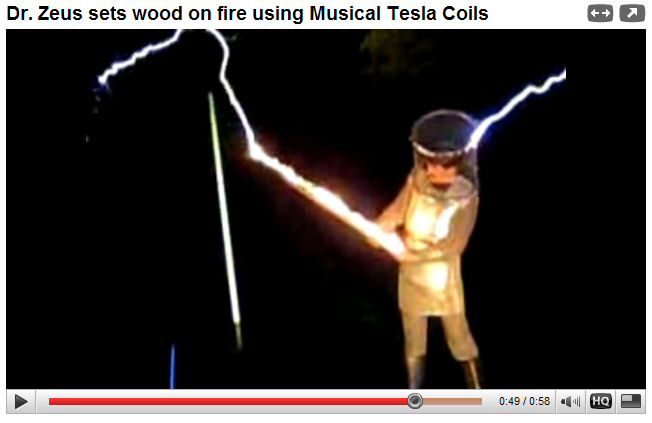 Top 5 MHA Page Views, November 2009:
1.)..........9543 -------MHA Home Page
2.)..........4887 -------MHA News
3.)..........4448 -------MHA Gallery Page
4.)..........2599 -------MHA Members Page
5.)..........2438 -------MHA Brick Oven Page

Total Page Views for November: - - - 96,929
Total Page Views for 2009 to date: - - - 705,620
Top 5 MHA Page Views, October 2009:
1.)..........9457 -------MHA Home Page
2.)..........5008 -------MHA News
3.)..........3994 -------MHA Gallery Page
4.)..........2407 -------MHA Members Page
5.)..........2164 -------MHA Brick Oven Page

Total Page Views for October:: - - 88,366
Total Page Views for 2009 to date: - - - 608,691

Outdoor See-Through Rumford Fireplace
by MHA member Colin Coveny
Nepean Sandstone, Ottawa ON
The Guardian, Nov 5/09

Heater by MHA member Dan Pike
Local limestone, rough face and polished face.
Remote chimney - 6ft from heater.
Plattsburgh, NY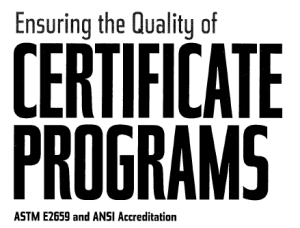 Heater by Raivo&Kerri Koppel, Estonia

Heater with Cooktop
Raivo&Kerri Koppel, Estonia
Robert F. Kennedy, Jr.
"Here are brief profiles of some of the activist web sites that call for bans on wood burning. The objective here is not to harass them, but to learn from their tactics and assess the quality of their arguments."

From The Woodpile, edited by John Gulland

A compilation of news and commentary gathered from maintstream media.

From The Woodpile, edited by John Gulland


Thanks to Hans Nicolaisen for the link
The low energy frontier in housing
Fairbanks Daily Newsminer, Nov 14/09
New York Times, Nov 11/09
with Eric Moshier
Feb. 25 -- March 1, 2010
North House Folk School
Grand Marais, Minnesota

EPA will consider regulating masonry heaters and pizza ovens
Available in the MHA Members Lounge
Note: For comment only, not for distribution
Marcus Flynn explores the masonry heaters on an abandoned collective farm
Stone For Buildings and Civil Engineering, The British Geologic Society, 1999
by Steve Bushway
Monterey Peninsula, CA Feb 20-21

Lopez Labs
updated on Nov 4/09
The workshop raised $2540.00 for MHA
Oct 28/09: Feedback from Chris Springer
Nov 1/09: Updated with preliminary test results

Outdoor Bake Oven and Rumford Fireplace by MHA Member Colin Coveny
Ontario (Owen Sound) limestone.
MHA Publishes Draft Technical Standards
June 6/09
MHA announces publication of a suite of technical standards, in an effort towards establishing a voluntary
compliance program to allow EPA certification of masonry heaters and bake ovens.


These standards are currently in draft form, and are open for public comment.
Technical comments should be addressed to MHA Technical Committee Chair, Norbert Senf: mheat(at)mha-net.org
Unilock pavers set in thinset

Heat-Kit Corner Unit by Dan Givens and Lee Kenaston
Fairbanks, Alaska
Seismic engineering by Dave Misiuk
with Alex Chernov
July 4 - 11, 2009

Heater/Fireplace Combo by Sergey Nesov
Sergey is the president of the Moscow Stove Builders Guild
Thanks to Marcus Flynn for forwarding the photo
with Erik Nilsen
from the Yahoo Masonry Heater List
Thanks to Joel Dick for the great link

Quarrying Stone -- Oct/09
William Davenport sent this fall photo from his current job.
The stone is being quarried 50 ft. from the heater.

Cutting Stone, Pennsylvania, 1938
MHA Member William Davenport's great grandfather is in the background.
Finished product at the Davenport hunt camp.

Double Bell heater in Sweden (Kuznetsov style)
built by Ekonomka
Thanks to Martin Johnsson for the photo
Thanks to Marcus Flynn for the photo from his recent trip to Russia
from Peter van den Berg, Netherlands
by John Fisher
For use in Afghanistan
Consulting services sourced through: MHA Directory
Consulting by: Norbert Senf

by Marcus Flynn

"The potager takes its name from the word 'potage', soup, which was made on most days in homes throughout France. Until the last war, many households in France cooked upon an open fire and baked in a wood fired oven..."
Excel spreadsheet. Corrected on Oct 17/09
Thanks to Martin Johnsson from Sweden for the error checking.
Updated October 14/09

Heater by James Schonauer

Heater Finish by Antoine Guerlain
Core build by Steve Bushway and Antoine Guerlain
Strawbale house, Chatam, NY, Laura Lee Intscher, architect
Inventor of the Teplushka, and Double Bell masonry heater
Waclaw Micuta, 1985. 97 pages
Practical survey of low-cost stoves worldwide - a classic
Excellent introduction to the basics of wood combustion and to cookstoves.
---
"Any third-rate engineer can make a machine or a process more complex; afterwards, it takes a first-rate engineer to make it simple again."
E.F. Schumacher, author of Small is Beautiful, and a founder of ITDG/Practical Action
---
MEMD - PREEP
by Dave Misiuk, PE

by Marcus Flynn
Grate and sloped floor similar to Alex Chernov's design
Secondary air system in firebox walls
New Pisla 601 door, with air frame
by Marcus Flynn
Based on a design by Alex Chernov

detail, see link above

MEMD - PREEP
with Norbert Senf
CBC Television - Country Report with Wayne Rostad
The Last Straw, Sept 23/09
Gernot Minke - University of Kassel, Germany


by Doug Hren
National Museum of Man, 1979, Ottawa.
This book started the modern brick oven bread scene in North America
Free Download
Download as a single file (33 Mb)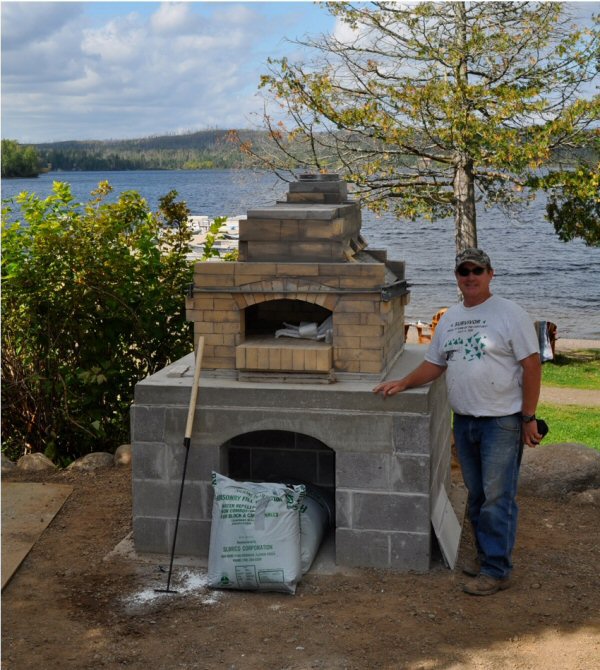 Dick and I just finished this oven by his house today. The land across the lake is Ontario.
He was a good hod carrier...............Eric Moshier
2009 MHA Bake Oven Contest winner.
with Alex Chernov and Norbert Senf
Caledon, Ontario -- October 23 - 25, 2009
Sept 22/09: Note: Workshop is fully booked with 12 attendees
by Norbert Senf
Updated on September 30/09
Top 5 MHA Wildacres Page Views, August 2009:
1.)........2216 -------2006 Backyard Bake Oven with Peter Moore
2.)..........826 -------2004 Cob Oven with Tom Trout
3.)..........824 -------2007 Experimental Oven with Alex Chernov
4.)..........742 -------2005 Small Commercial Pizza Oven with Pat Manley
5.)..........628 -------2003 French Bake Oven with Norbert Senf
Total Page Views for August:: - - 46,898
Total Page Views for 2009 to date: - - - 449,012
New York Times, Sept 13/09

Stove Builders at the Moscow Day Celebration
Left to Right.

Valeryi Pishulin, stove builder
Sergey Nesov, President of Moscow Stove Builders Association
Marcus Flynn, stove builder (Montreal)
Vladimir Kochurin, Director of the Lipetsk Stove Building School.
Vladimir Liakhov, sauna specialist

Berkshire Living

Handbuilt contraflow heater by Marcus Flynn
Check out the blog
Danish masonry heater builder Lars Helbro visits colleagues near Vienna
" Thanks to MHA News, we have attracted a
great interest in Estonia. And we have a great deal of
work!" ... RK
"probably you can see the MHA influence..." RK

note corner detail on the tile, suggesting 4" stone. -- ed.
Stone Turtle Cooking School
Uses a brick Catalan vault as the main structure
Timbrel vaulting at Cuba's art schools
Time lapse movie of a vault being constructed at MIT
October 5 - 8, 2009
Wildacres, North Carolina
Contraflow plus updraft channels to the side and across the top
Last test of this series. Interesting.
Independent results from Peter van den Berg, Netherlands,, updated on July 27/09
Aug 15/09 update: See also: John Fisher's rocket comments from 2007

Alaska Fireplace Retrofit Project
Update from Dave Misiuk, July 9/09
preliminary particulate and efficiency results are in.
Design qualifies for I.R.S. 75% efficiency definition
Jay, NY
Bill and Athena Steen's blog is well worth a visit for fans of clay.
They authored the original Strawbale House Book.
and have extensive experience with clay and lime plasters and art.
They recently completed a European tour with workshops in
Denmark, England, Estonia, Slovakia and France.
by Norbert Senf
by Alex Chernov
St. John's, Newfoundland. Reclaimed bricks

Bake oven vaulting crew
6'x9' commercial bake oven by William Davenport, for Elmore Mountain Bread, Vermont
left to right: Carsten Homstead, Antoine Guerlain, William Davenport, Ksenia Chumakova
Photo credit: William Davenport

Granite Heater by MHA member Dan Pike
Heat-Kit core. Brick backing wrapped with EIFS mesh embedded in thinset.
Brazilian Red Dragon granite fastened with GE Type I clear silicone.
Jessica is a friend of MHA

Heater by Dale & Andre Demary, Saranac Lake, NY
Thermal Mass core
Brick, granite and slate
"Gimme Shelter" Sunburst
with Alex Chernov
updated on June 21/09
Portland Herald, May 20, 2009
forwarded by Tom Stroud, June 3, 2009
Five run soapstone hybrid, Wildacres 2009

Contraflow Heater with White Oven by Antoine Guerlain
American Clay plaster finish
MHA Plans Portfolio heater (modified)

Heater by MHA member Joel Dick
DAC International pre-engineered super low energy house. First fire.
A Huge Success.


The auction raised $23,464.00 - - - a new record.
Donor list - - - - Particular thanks to Tulikivi for the top donation, which raised $6,000.00
Sweden
by Alexander Batsulin
A deserted railway settlement, located in Asia.
by Igor Kuznetsov

by William Davenport

Contraflow Kachelofen
by Tom Trout

Double Bell Heater Core - 11 ft. tall
by Carsten Homstead
Heated bench and bake oven on opposite side.
Design based on Igor Kuznetsov's system

by William Davenport and Antoine Guerlain
The fireplace is vented through the heater upper bell
Design consulting by Alex Chernov and Igor Kuznetsov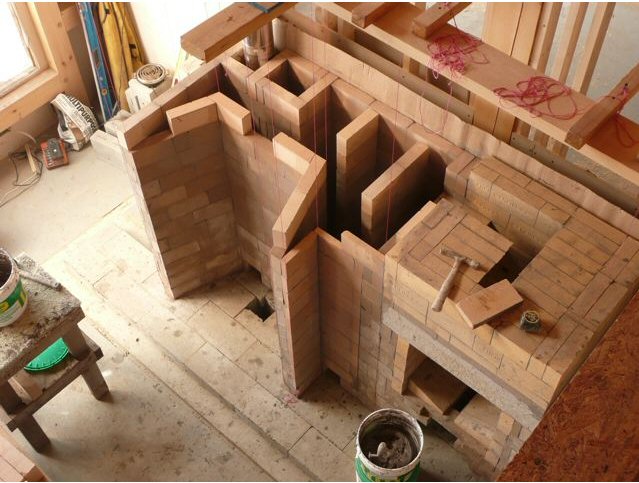 by Marcus Flynn
New York Times, Feb 6/09

Heater design proposal by MHA Member John Fisher, Sweden
Cob plaster with soapstone trim

Section Drawing by John Fisher

by John Gulland
Toronto, December 2008


Double Bell Heater by MHA Member Carsten Homstead
Design based on Igor Kuznetsov's system
St. John's, Newfoundland
Check it out
(Compare with: 1930's-1950's Finnish commercial oven design ..... ed.)

Room heater by Antoine Guerlain
Handbuilt core, shiner facing, American Clay plaster finish
by Alex Chernov

Custom Rough Face Tulikivi, Tetonia, Idaho
by Ron Pihl

Developed by Richard Jussel and fellow members of the Austrian Tile Stove Association
by Hikari Fukazawa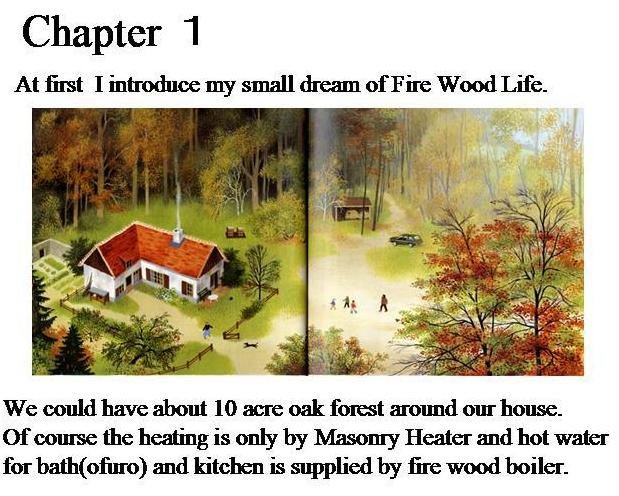 Chat list for MHA Members only:
Want More?
-- Browse the Archive