THE MHA HEATER PLAN PORTFOLIO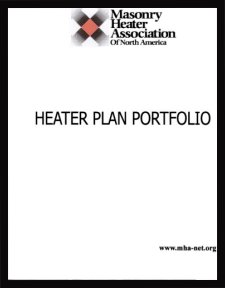 The Masonry Heater Association
has designed, built and tested
seven masonry heater plans which are now available for purchase.

The portfolio includes seven sets of detailed plans for the:
Finnish Contraflow core (22" relineable firebox, white bake oven, 34" x 52", brick-by-brick 3-D assembly sequence)
Double Bell System Heater (35" x 73", brick-by-brick 3-D assembly sequence)
Finnish Contraflow (Small room heater 24" x 36")
Medium Size Corner Finnish Heater
Kakelugn (Swedish Heater)
Custom downdraft heater with bake oven by Jerry Frisch
Materials list for each heater above
Austrian Kachelofen heater

Click here for more details, and to purchase
The Book of Masonry Stoves:
Rediscovering an Old Way of Warming
by David Lyle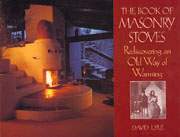 The classic work by the late David Lyle. David was a charter MHA Member and one of the best-informed people in the US in the wood heat field. He considered himself a Masonry Heater Researcher and considered his territory as Global. Superb historical treatment of the development of masonry heating.

The Book of Masonry Stoves represents the first comprehensive survey ever published of all the major types of masonry heating systems, ancient and modern. Detailed plans and building information are include in the book. As a complete introduction to masonry stoves, it will help many people rediscover the economic and personal pleasures of heating with wood - an old way of warming - using masonry stoves. 192 pages.
$35.00

The New Woodburner's Handbook:
A Guide to Safe, Healthy, and Efficient Woodburning
by Steve Bushway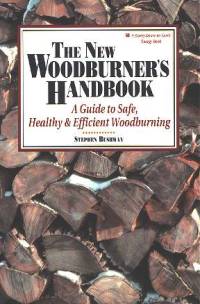 MHA member Steve Bushway has written an excellent manual on the current state of the art in wood heating,
including new technology such as masonry heaters and EPA-certified woodstoves.
160 pages softcover.
$20.00
The Bread Builders
by Daniel Wing and Alan Scott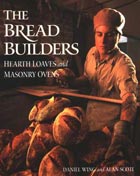 Definitive work on hearth breads, including the most complete description of building a bread oven available in print.
Mandatory reading for bread fans. Extensively researched.
254 pages softcover. $32.00
Build Your Own
EARTH OVEN
by Kiko Denzer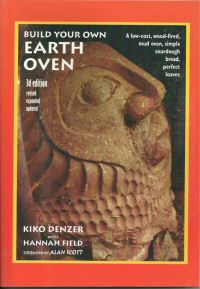 Eight simple steps to a basic mud oven. A clear and concise manual on building an earth friendly oven that will bake your bread and pizza.
Covers all the details and also introduces you to building with earth... all you need to know about the materials and processes.
Paperback, 7 x 10, 132 pages $14.00
Introduction to Masonry Heaters
Power Point presentation on CD
by Marge Padgitt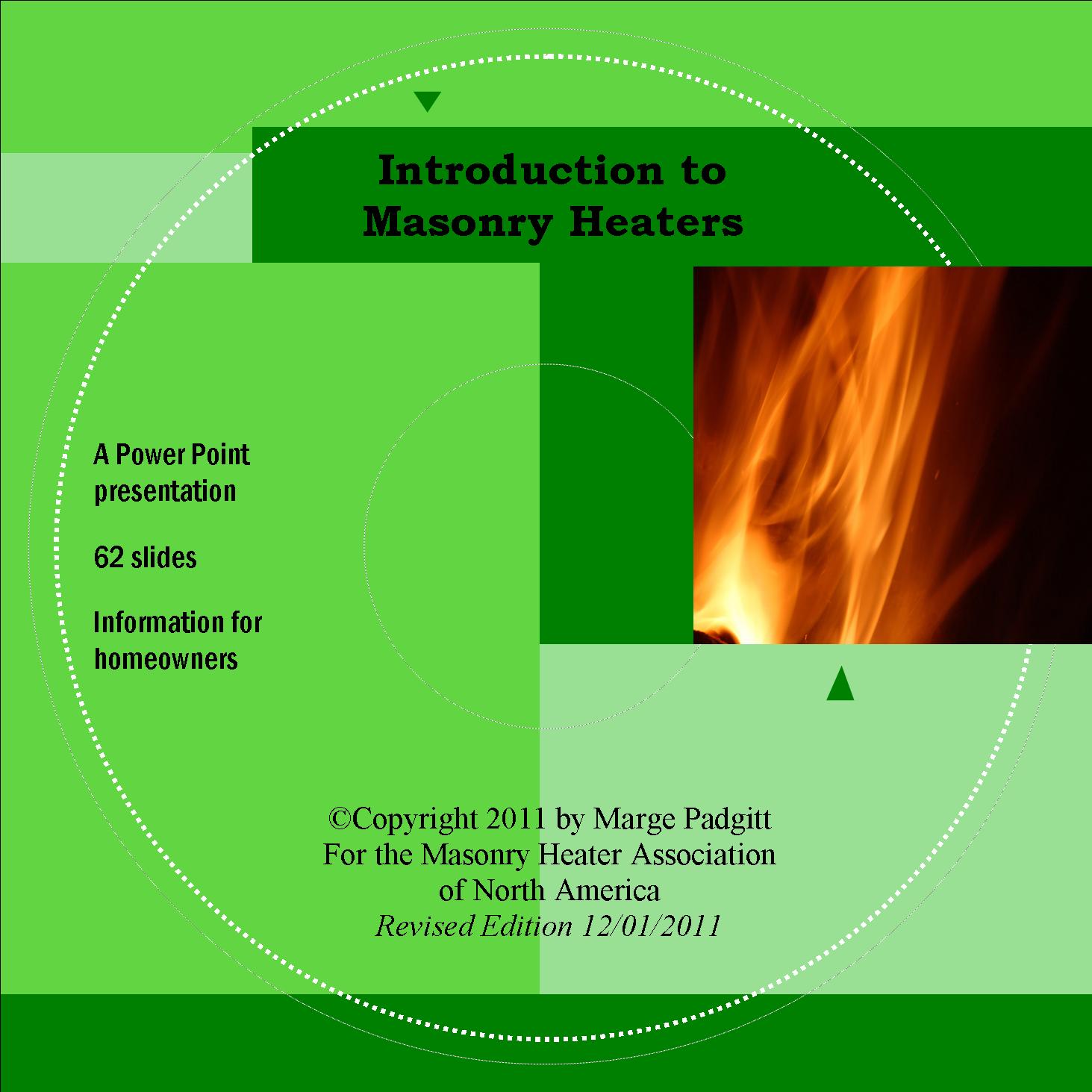 This 62-slide presentation describes the basics of how wood-burning masonry heaters work, suggested placement in new home construction, photos of different types of masonry heaters, and more. This presentation is designed for homeowners, builders, and for heater masons to present at trade shows or lectures. Watch on your computer or projector. $30.00

MHA Homeowner's Manuals now available

Homeowner's Safety Manual and Burning Guide for Masonry Heaters -
3 pages


Homeowner's Safety Manual and Burning Guide for Cook Stoves and Bake Ovens -
4 pages
Available for $7.50 (for both)
Masonry Fireplace and Chimney Handbook
(Third Edition) Now available...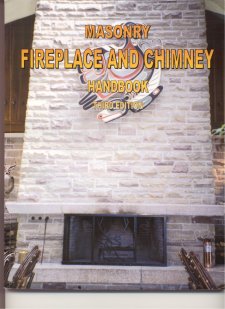 The third edition of the Residential Masonry Fireplace and Chimney Handbook as published by the Masonry Institute of America is now available.
This in-depth resource should be considered a must-have for those involved in the construction of masonry fireplaces and masonry heaters. This revision includes a new section addressing masonry heaters and a multitude of drawings, diagrams and photos.
The 8 1/2 x 11, 174 page handbook includes codes and energy requirements, design, specifications and construction data for residential masonry fireplaces. $25.00