2013 MHA Annual Meeting
Wildacres, North Carolina --- April 15 - 21, 2013
Pizza Party
See also:

36" Precast geodesic oven by Marty Pearson (coming soon)

Masonry smoker by Chris Prior (coming soon)

Back to Wildacres 2013 Photo Report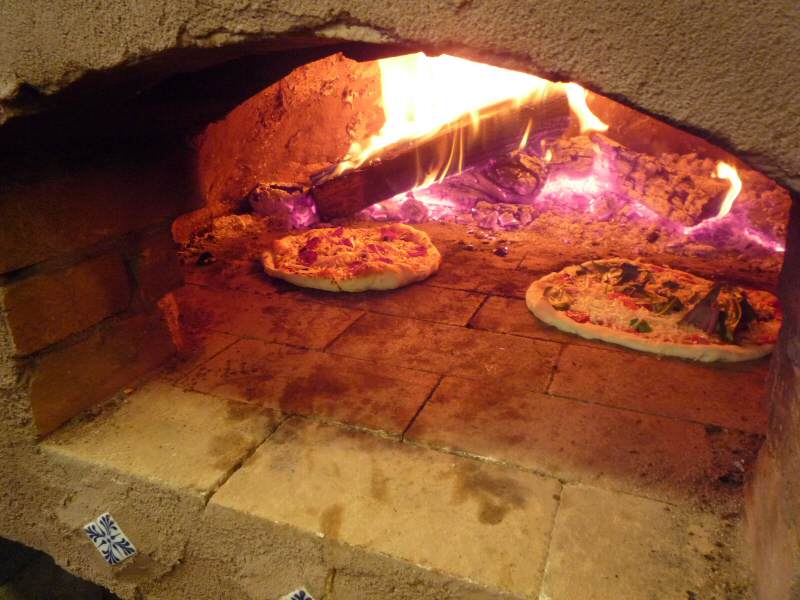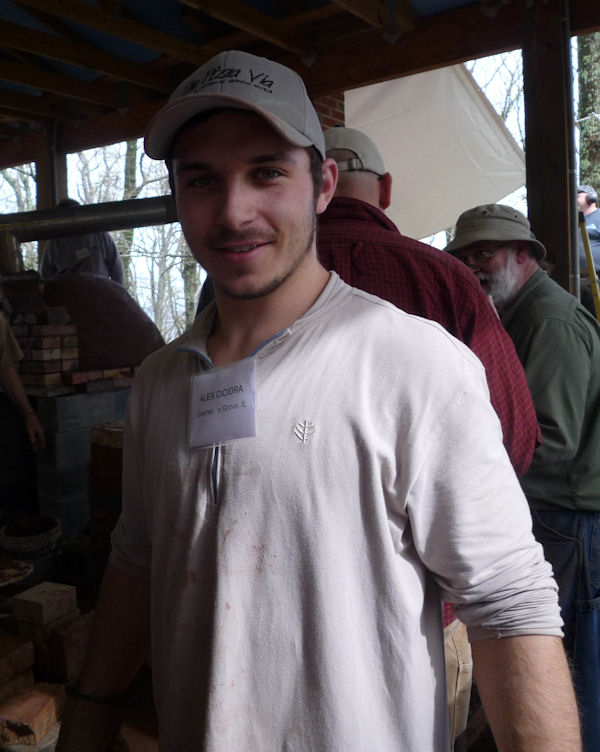 Pizza master Alex Ciciora.
Alex's dad Bob has been coming to Wildacres for year.
Alex studied under 10 times World Pizza Champion Tony Gemignani.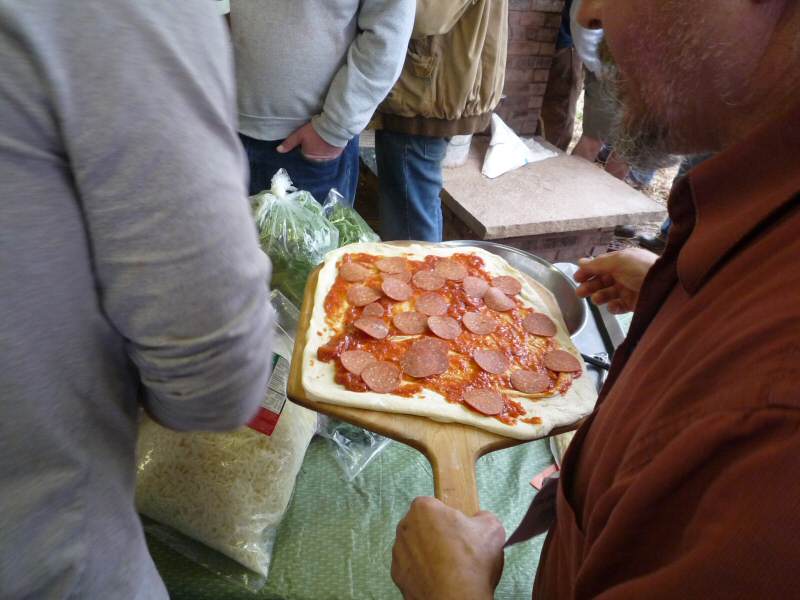 Tom Marcantonio was the main pizza prep man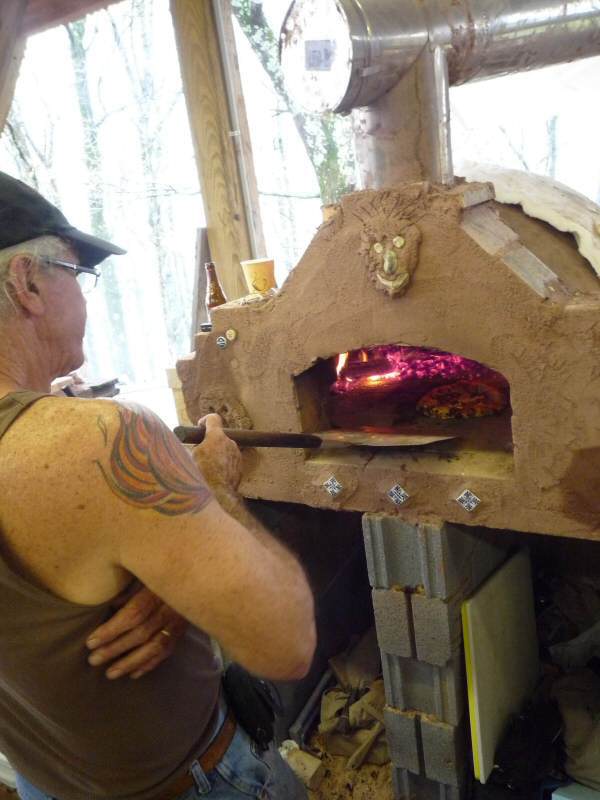 Pat Manley manned the 48" oven.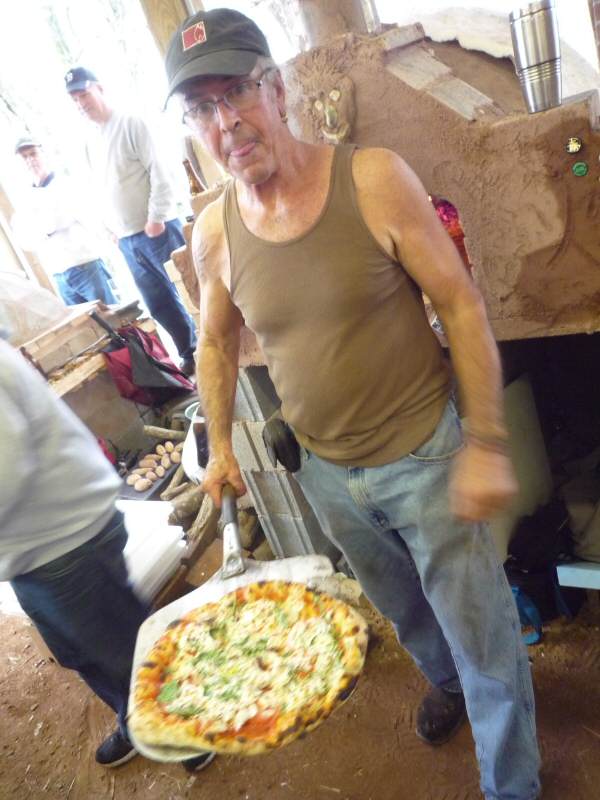 It was good and hot, about 900 - 1000F on the ceiling and 600 - 800F on the floor.
Pizzas took about 2 minutes on average.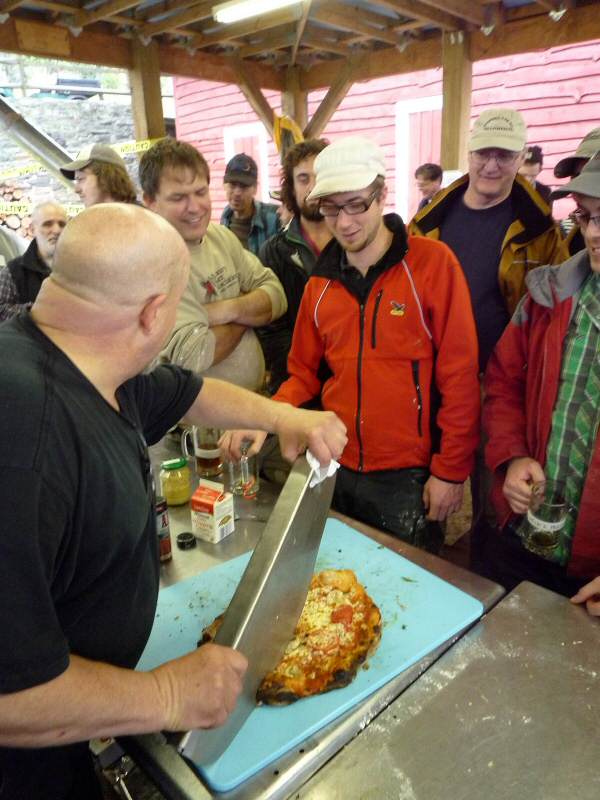 Gene Padgitt mans the cutter.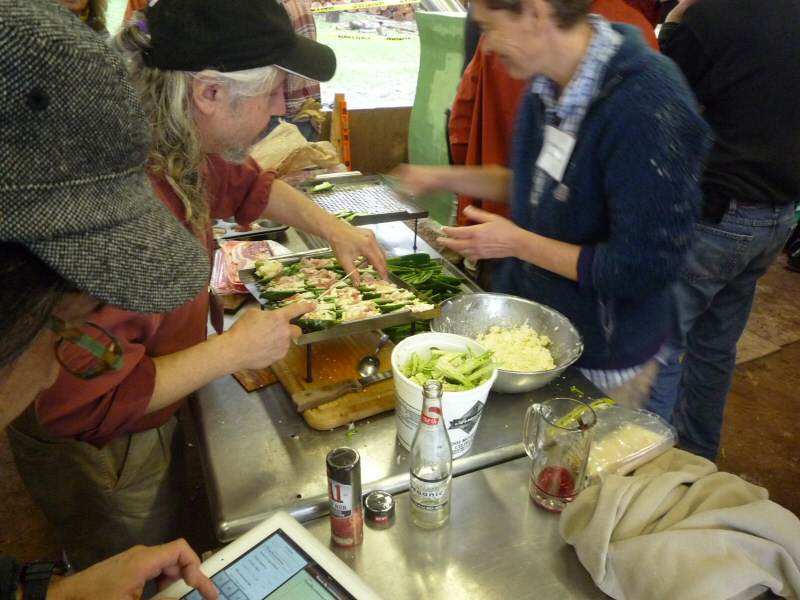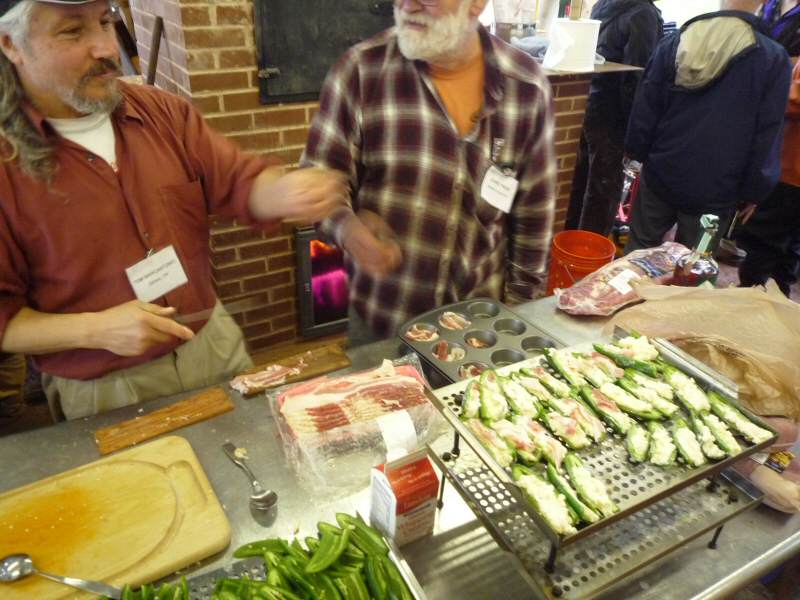 Tom Marcantonio and Chris Prior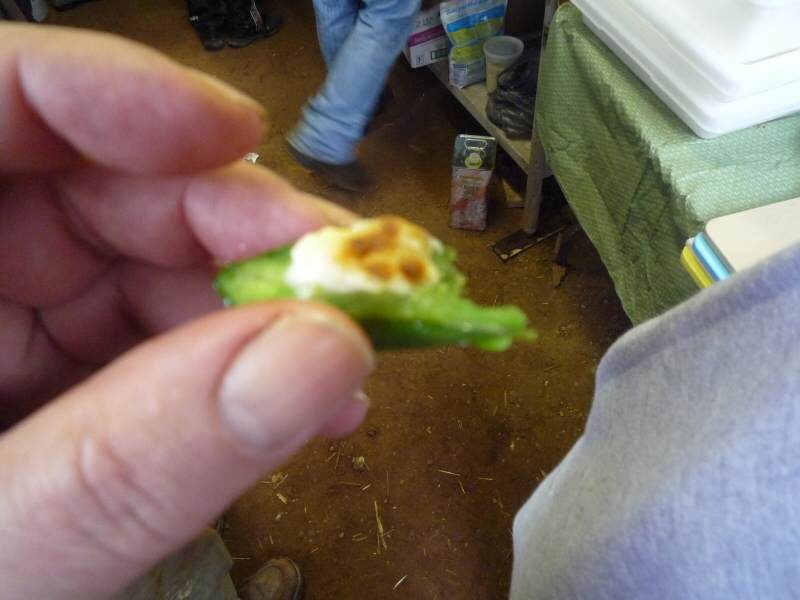 Smoked mozzarela halapeno poppers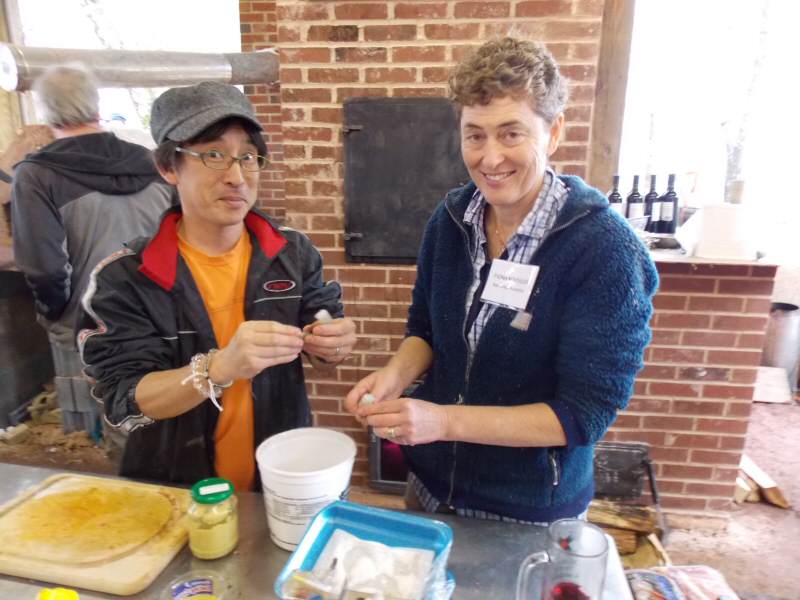 Aki and Aussie putting shrimps on the barbie.
Aki Yoshimizu is a house builder from Tokyo, Japan.
Fiona Kotvojs is an international development coordinator from Australia, who came with her husband, Alan Burdon
A record 10 countries were represented at Wildacres this year.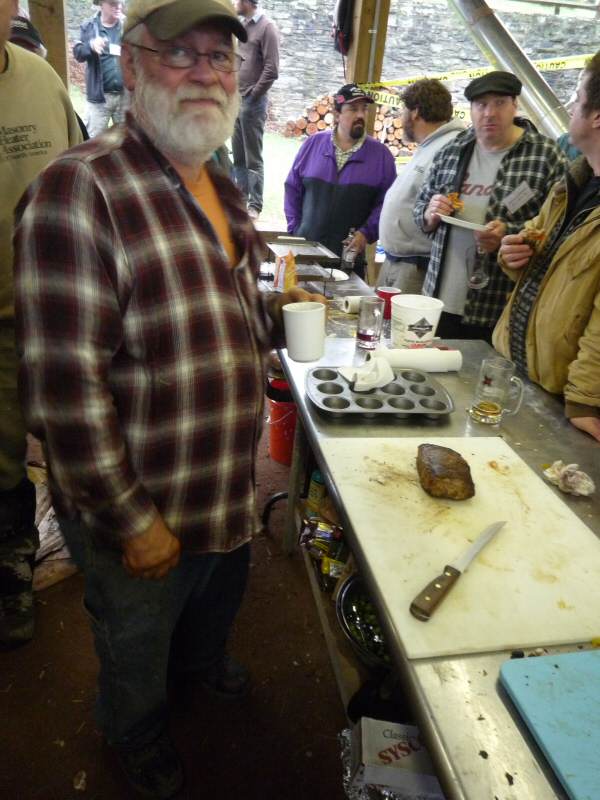 The Smoke Master.
Smoked pork loin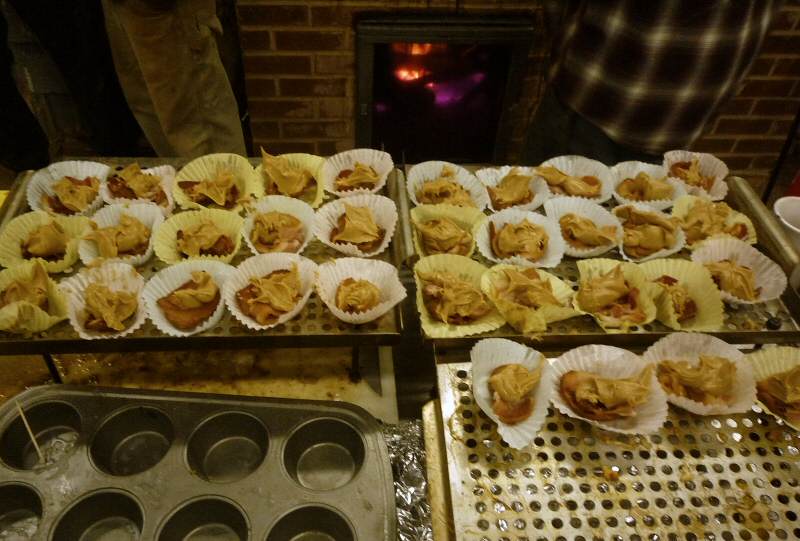 Smoked bacon cups filled with peanut butter, to be topped with bourbon infused smoked chocolate.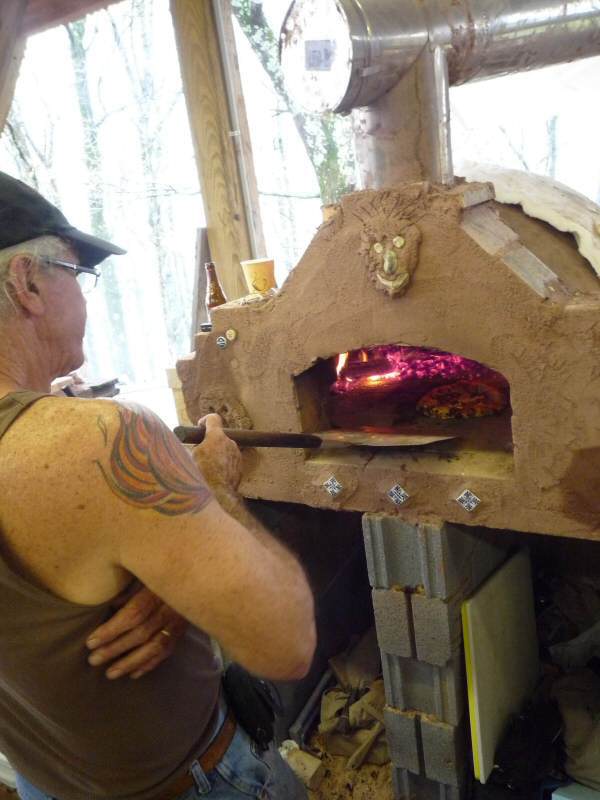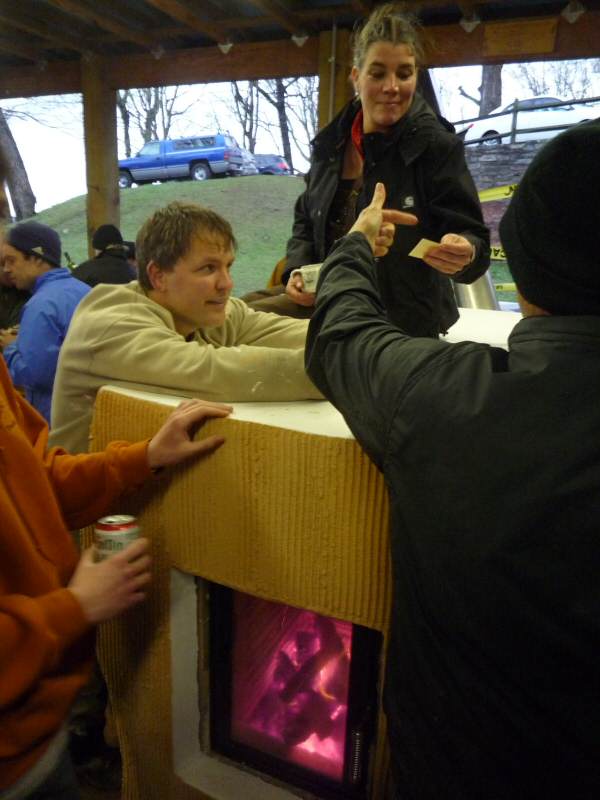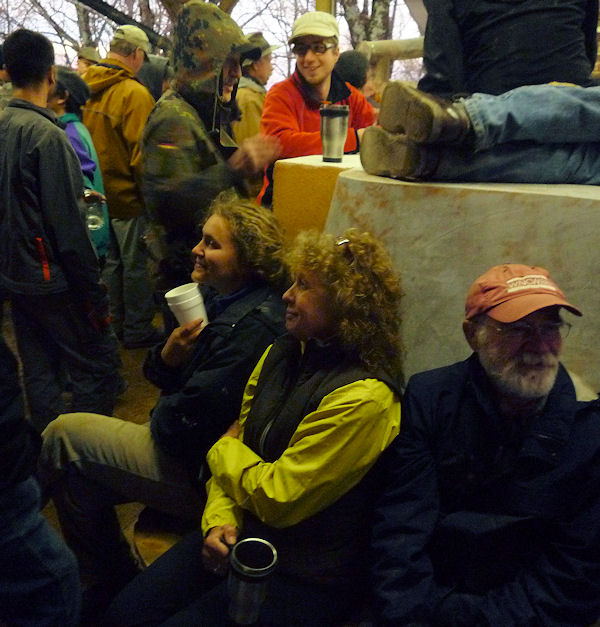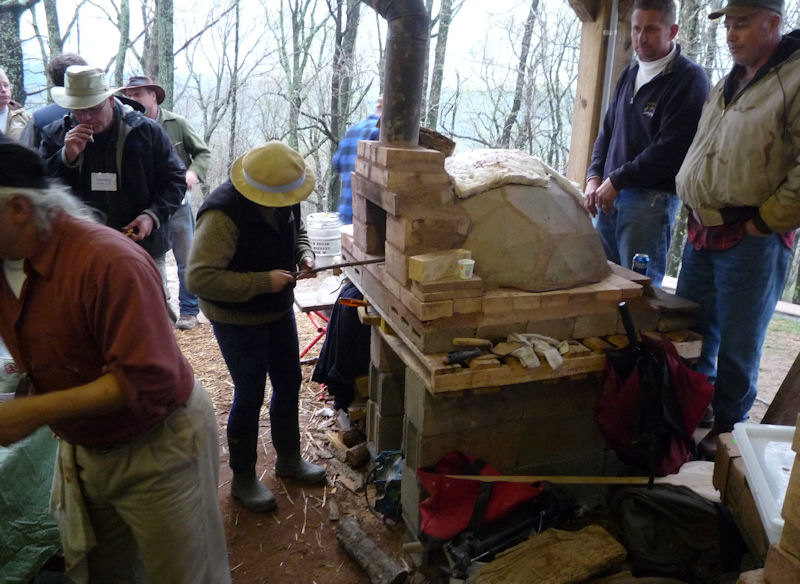 We also had the 36" precast geodesic pizza fired. Françoise Vergnas does the honours.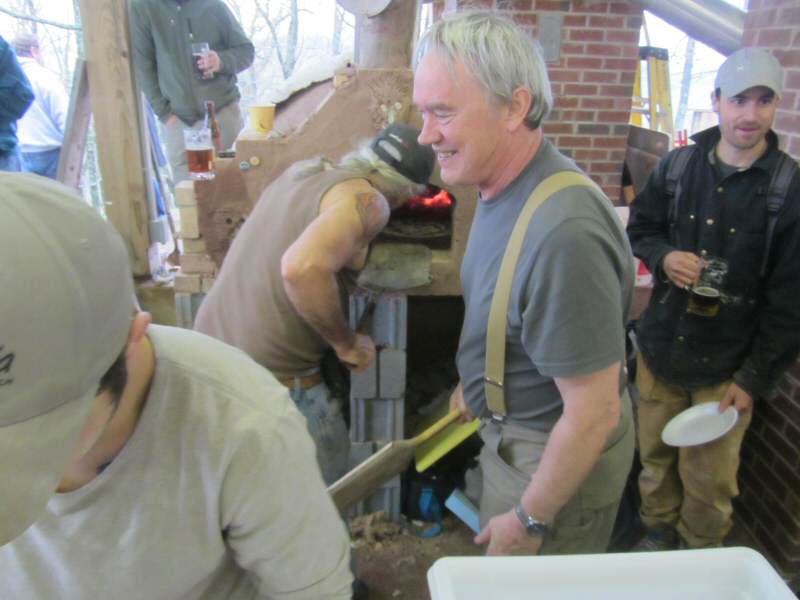 I was Pat's assistant, and got to load the pizzas. When he went on break I even got to tend the oven.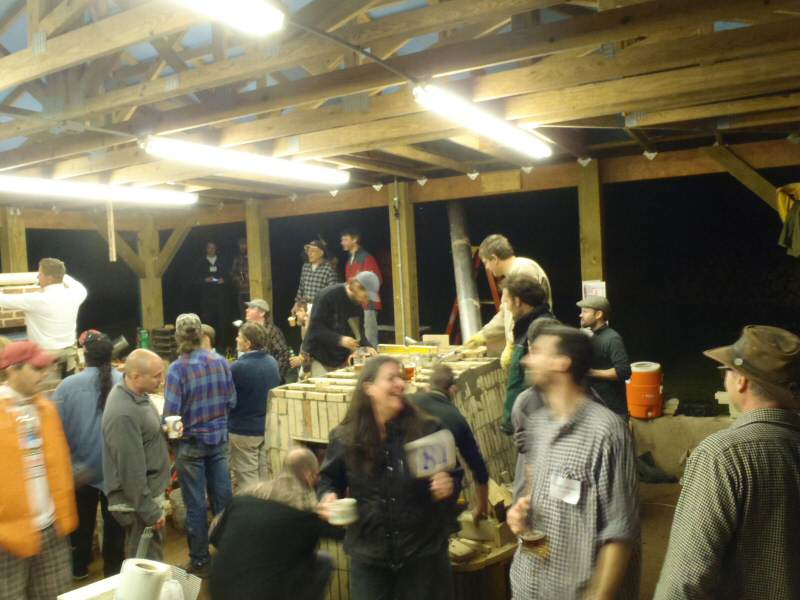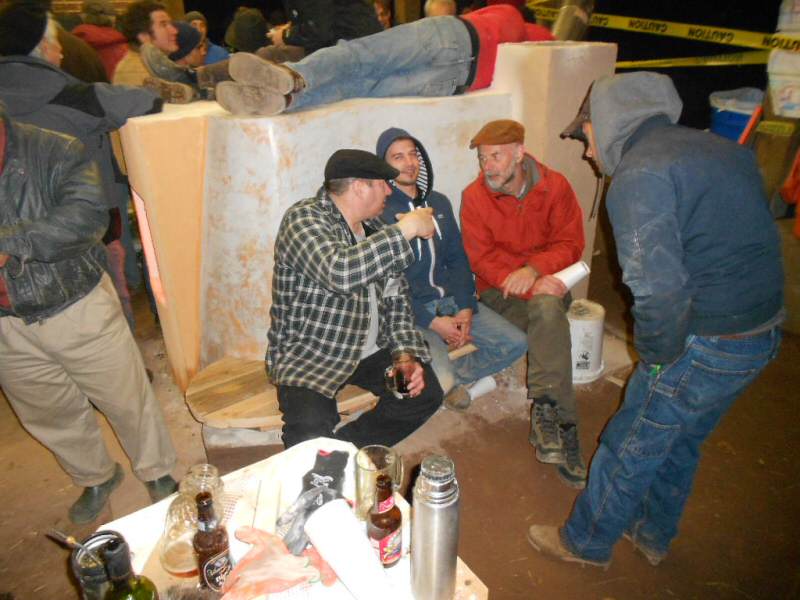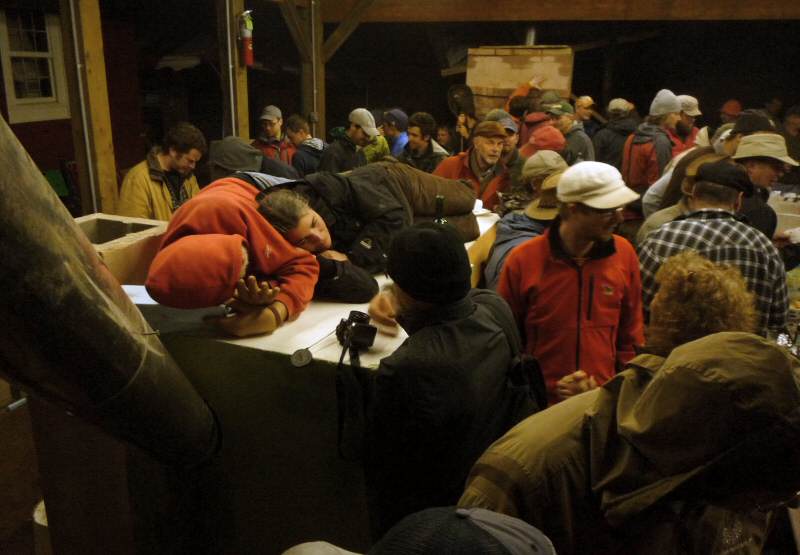 See also,
2007 Photo Report
2006 Photo Report
2004 Photo Report
2003 Photo Report
2002 Photo Report
2001 Photo Report
2000 Photo Report
1999 Photo Report
1998 Photo Report
1997 Photo Report
This page was last updated on May 4, 2013
This page was created on April 30, 2013
Back to: