Bell Heater and Combustion Testing Workshop
with Alex Chernov and Norbert Senf
Caledon, Ontario -- October 23 - 25, 2009

Download Workshop Outline - updated on Sept 23/09
This is an MHA sponsored workshop and qualifies for CEU's (Certified Heater Mason Continuing Education Units)
Workshop on construction of a bell heater for a new Lopez Labs facility
at Alex Chernov's property in Caledon, ON, about 30 minutes north of Toronto
Setting up testing equipment for efficiency and emissions testing.
Basic theory for bell heater design and construction
Hands-on construction of this particular simple design double bell heater,
with a firebox to allow testing of different air supply methods and heater body
that allows some modification to volume/channel sizing, again to allow for testing
of different versions/theories.
The plan is to face it with different materials and facing techniques including shiners to test
performance of such techniques.
Participants will be provided with real-life, normal firebox drawings for this simple double bell heater
and upon completion of the workshop will be able to build such heater on their own.
A second objective is to provide interested participants with enough theory and hands-on practice
to allow them to conduct efficiency and emissions testing on masonry heaters in the field. This will
include specific recommendations, and hands-on experience with, equipment needed.


Workshop will be limited to a maximum of 12 participants
Workshop fee of $250 CDN + 5% GST includes lunches.
Workshop fees will be donated to MHA to suport the activities of the MHA Technical and Education Committees.
September 22/09:
Note: Worshop is fully booked with 12 attendees
1) Steve Bushway
2) Joel Dick
3) Tristan Lebreton
4) Colin Coveny
5) Carsten Homstead
6) Chris Springer
7) Paul Anderson
8) Doug Mayer
9) Jerry Frisch
10) Jim Frisch
11) Mathew Froud
12) Richard Porter
-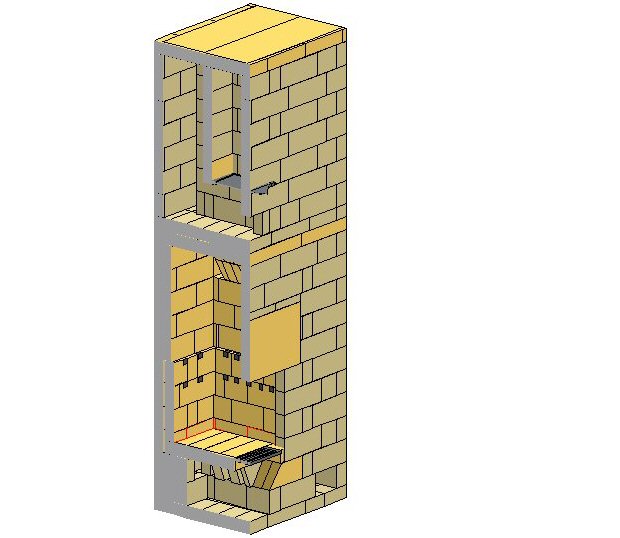 Section drawing of proposed testing heater.

Schematic illustration of the Condar portable dilution tunnel.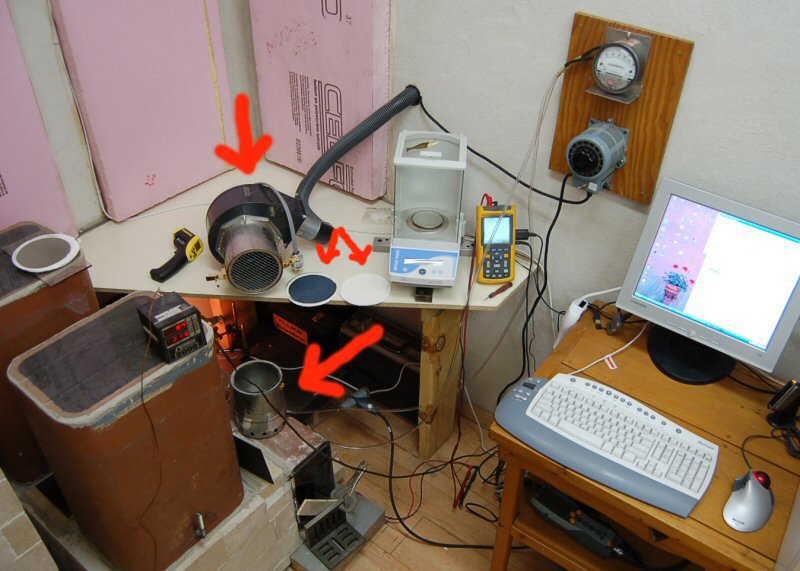 Condar setup at Lopez Labs Shawville (Masonry Stove Builders)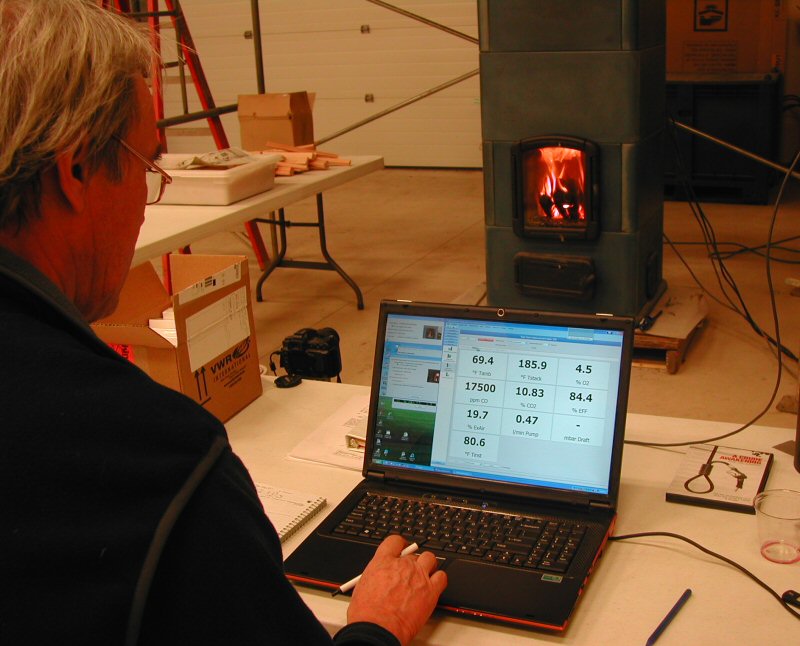 Condar testing at Cold Climate Housing Research Center, Fairbanks Alaska.
If you've made it this far down the page, and would like some in-depth reading on masonry heater emissions
and testing, check out the ground breaking 1991 workshop at OMNI-Test Laboratories in Oregon:

Short Course on Masonry Heater Emissions Testing Methods and Combustion Design
---
This page last updated on September 23, 2009
This page created on August 31, 2009