Date: Thu, 18 Jun 2009
From: Alex Chernov <alex_stovemaster(at)yahoo.ca>
Subject: recent project pictures
To: Norbert Senf <mheat(at)heatkit.com>

Hi Norbert:

I am sending you some pictures of the recently completed project: a complete heating system for a large two-story home with maximum combined heat output of 60,000Btu hr.
Two stacked large symmetrical heaters were built in a century-old building being renovated to become an energy efficient comfortable home. Upper heater has a direct 'black' bake oven with door facing back of the heater (future kitchen area). A transit chimney flue from the lower heater is passing within the upper heater core footprint.
The lower heater is finished with smooth stucco over rough clay brick facing. The stucco finish will be painted when renovation of the area around the heater is completed.
The upper heater is faced with hand-cut and hand-trimmed dolomite coming from Orillia area with some weathered rock from the Giant's Thumb island on the Georgian Bay. Stone is set with bed face exposed keeping minimal 1/4" joints - as close to the dry-laid look as possible without extensive grinding.

Best,

Alex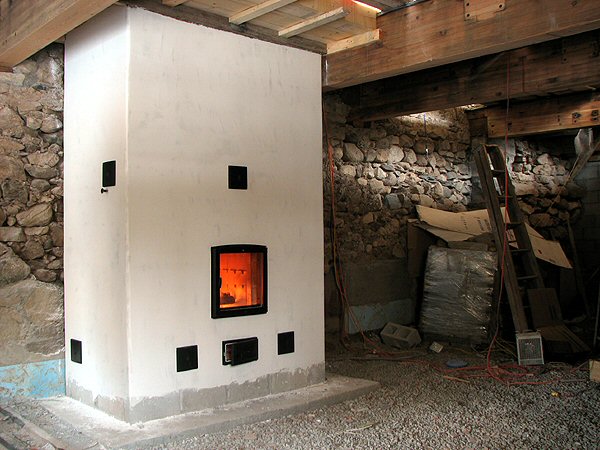 Lower heater, finished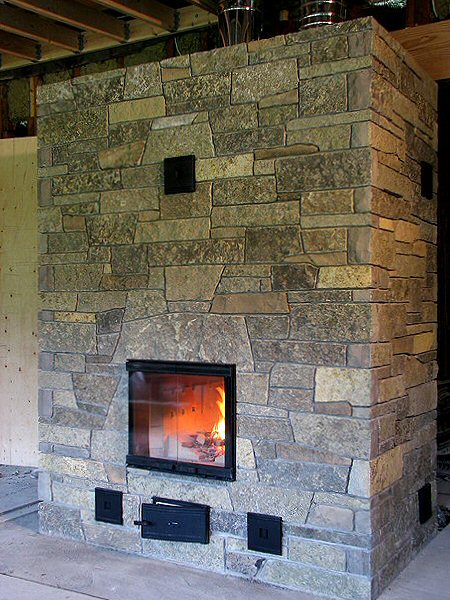 Upper heater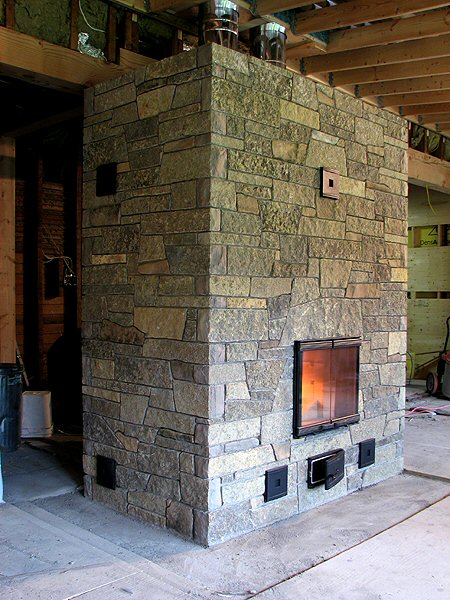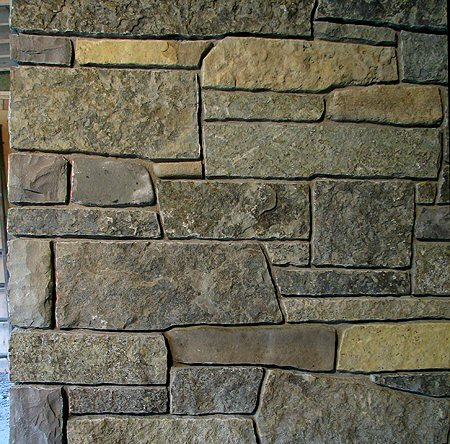 Stone Detail