2011 MHA Annual Meeting
Wildacres, North Carolina --- April 18 - 24, 2011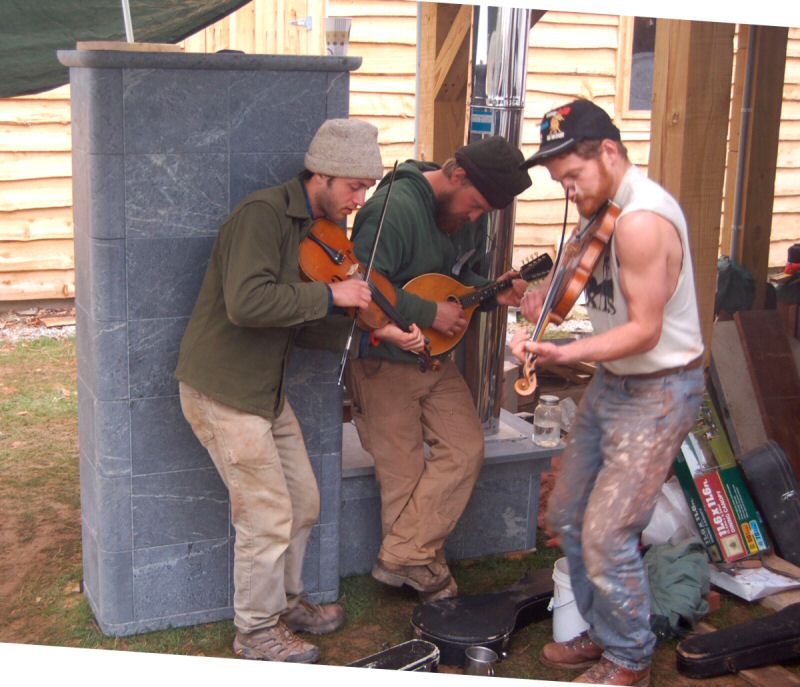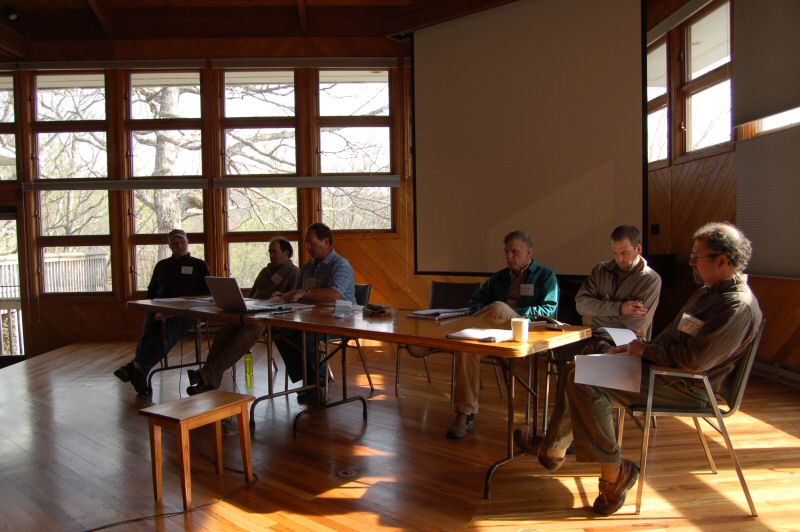 Annual Business Meeting with the outgoing Board of Directors.
Elections were held and Steve Bushway (right) is the new President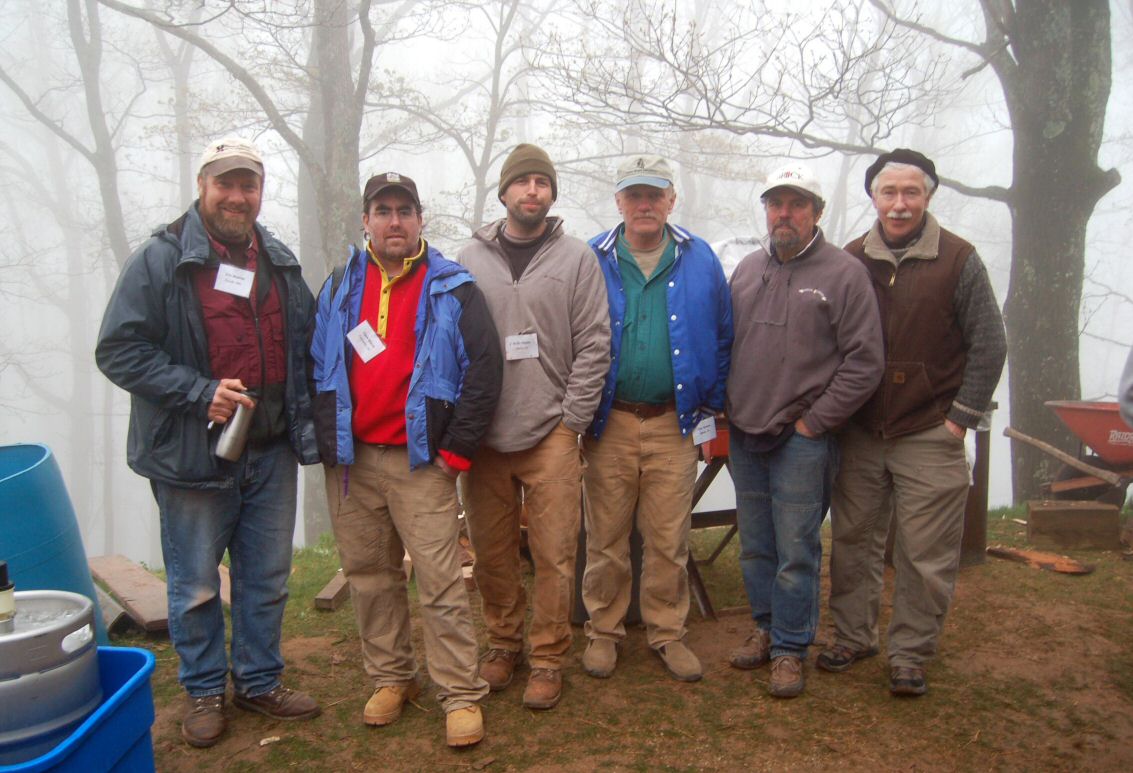 The new Board of Directors
From left:
Eric Moshier
Dave Misiuk
(Treasurer)
Brian Klipfel
(Secretary)
Dan Givens
(Vice President)
Steve Bushway
(President),
Ed Small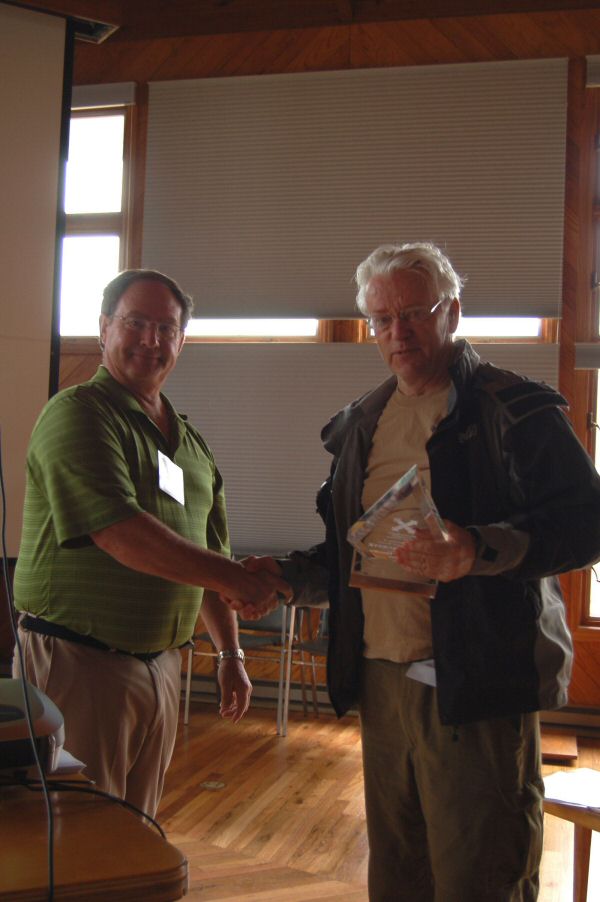 Executive Director Dick Smith congratulates Doug Hargrave, who was voted the recipient
of the 2011 Jerry Frisch Award, for outstanding contributions to MHA.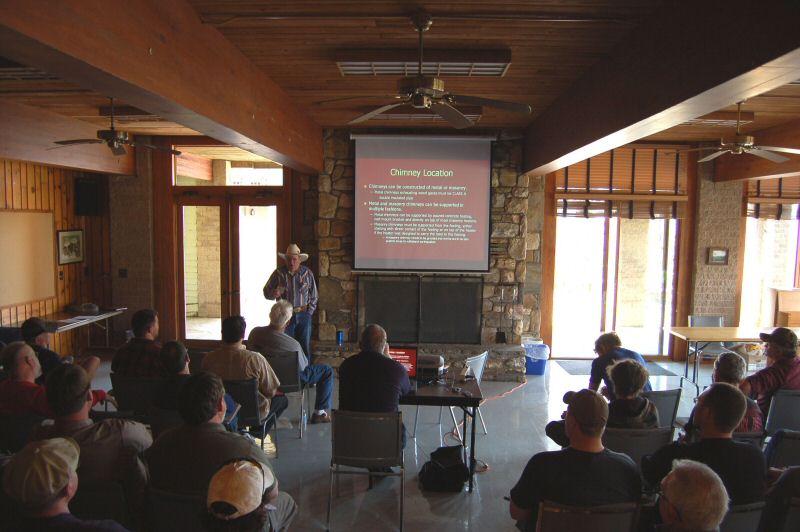 Jerry Frisch presented the first module of the new MHA Masonry Heaters 101 course, intended to orient newcomers.

Other Seminars were:

Combustion, with Norbert Senf
Sketchup

, with Carsten Homstead and Dave Misiuk
Refractories

, with John Koprevich from Snow Shoe Refractories
Black Oven / White Oven

Discussion
Ask the Experts

Session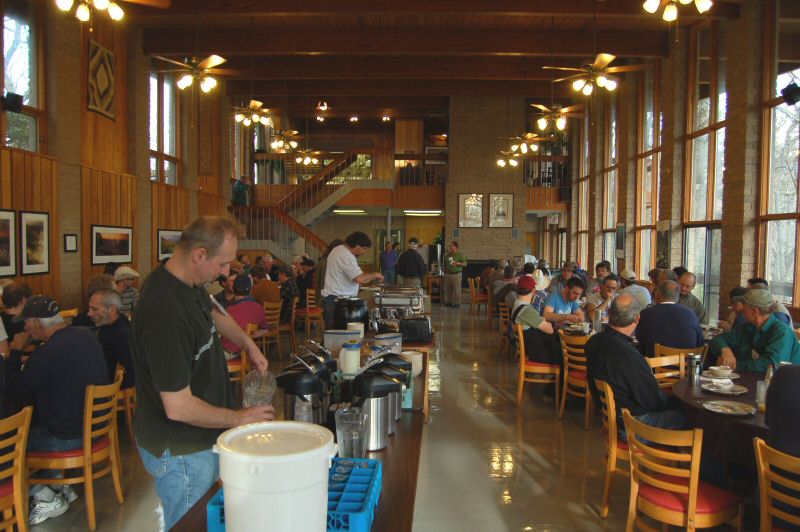 The food at Wildacres was great as ever, 3 squares per day.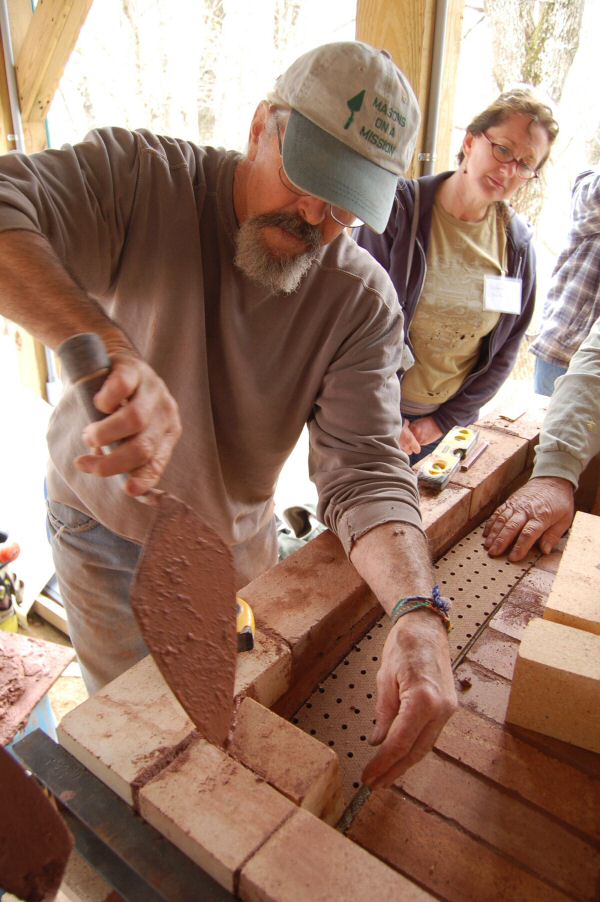 Pizza Oven Workshop with Pat Manley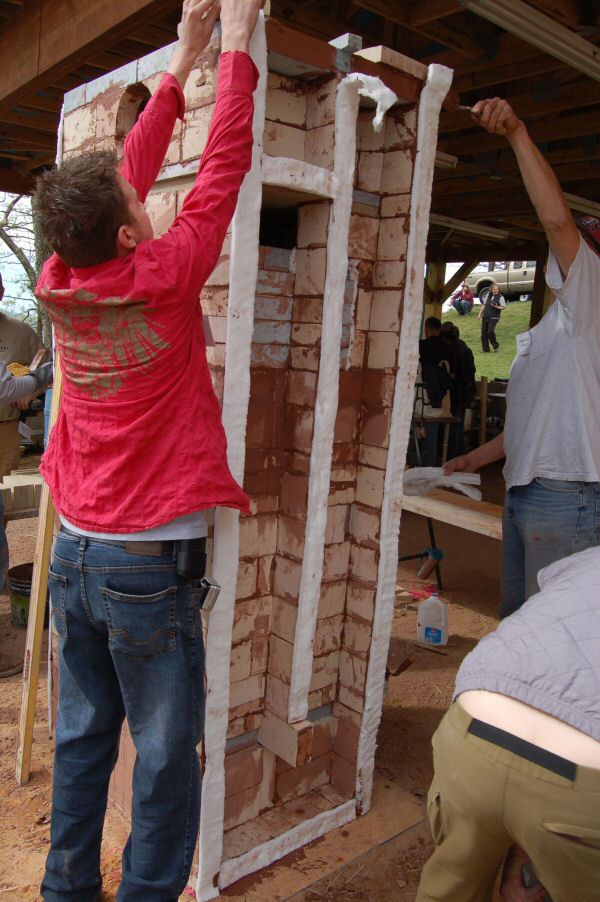 Five Run Heater workshop with Norbert Senf and Brian Klipfel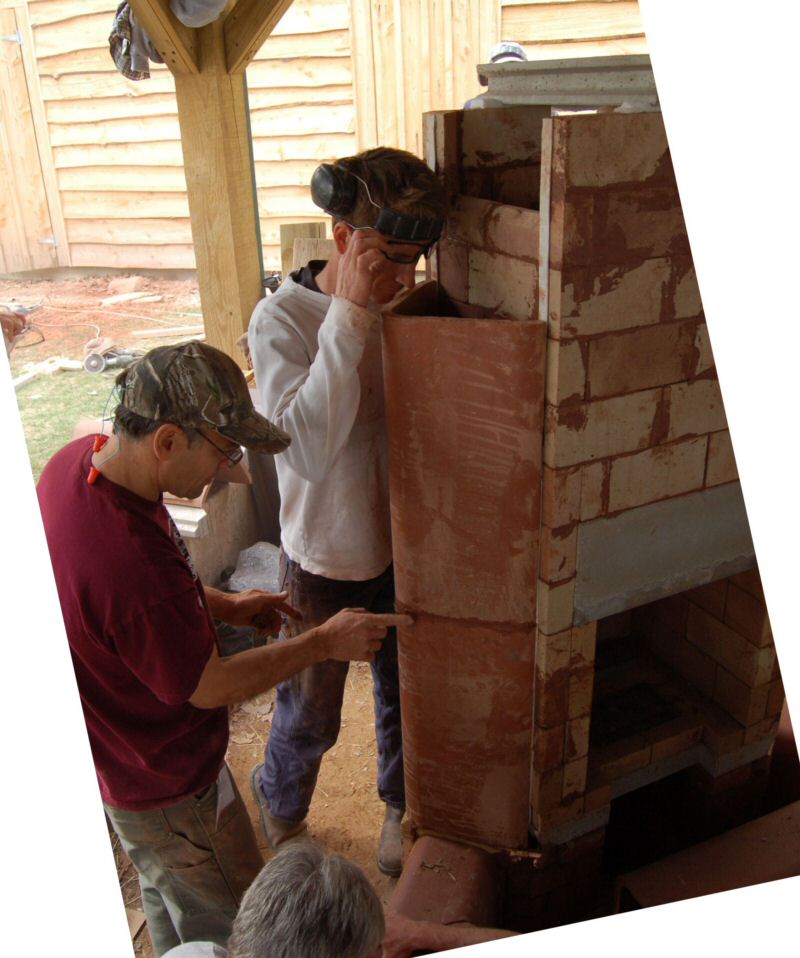 Corner Heater workshop with David Moore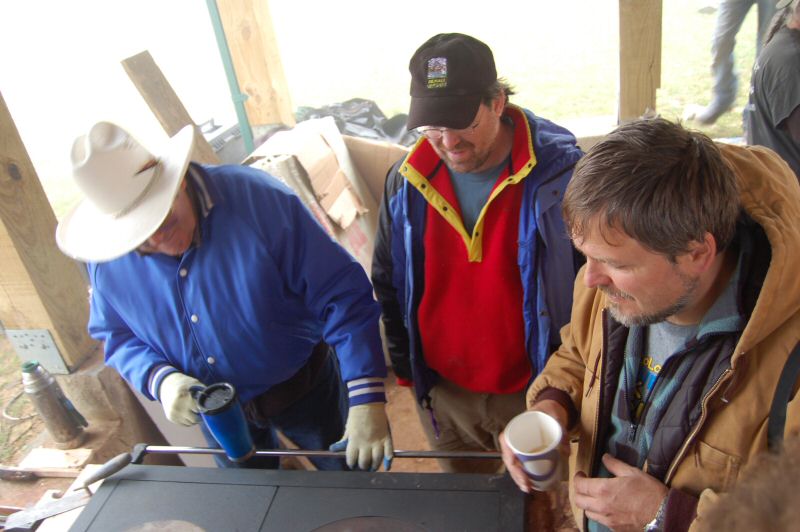 Cookstove Workshop with Jerry Frisch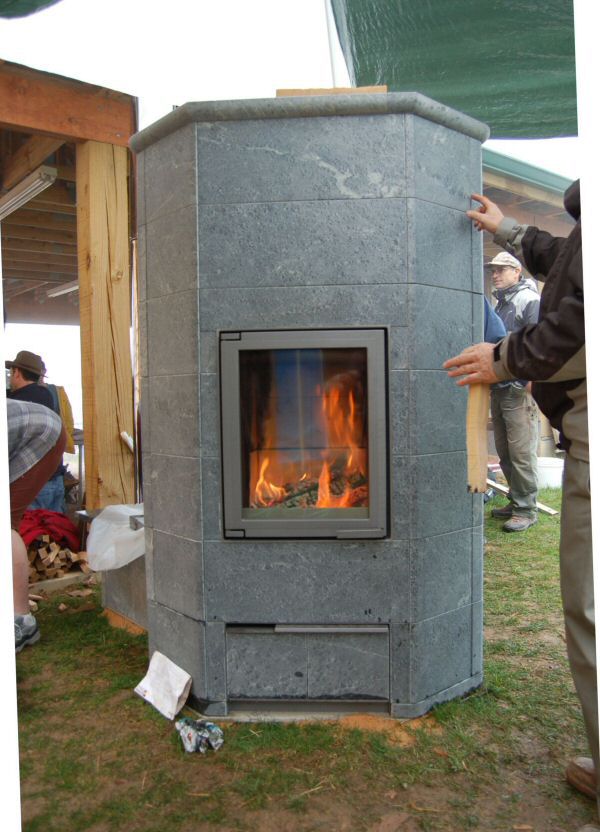 Tulikivi Kouta C Workshop with Doug Hren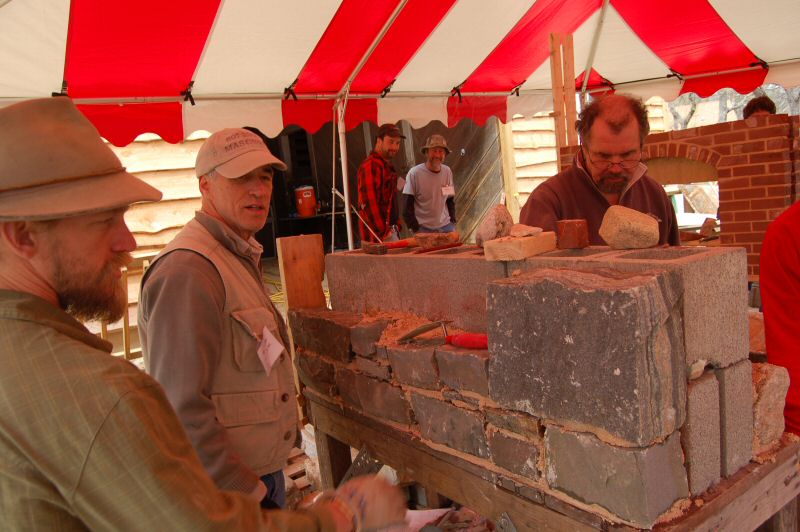 Stone Facing Workshop with Steve Bushway and Steve Cohan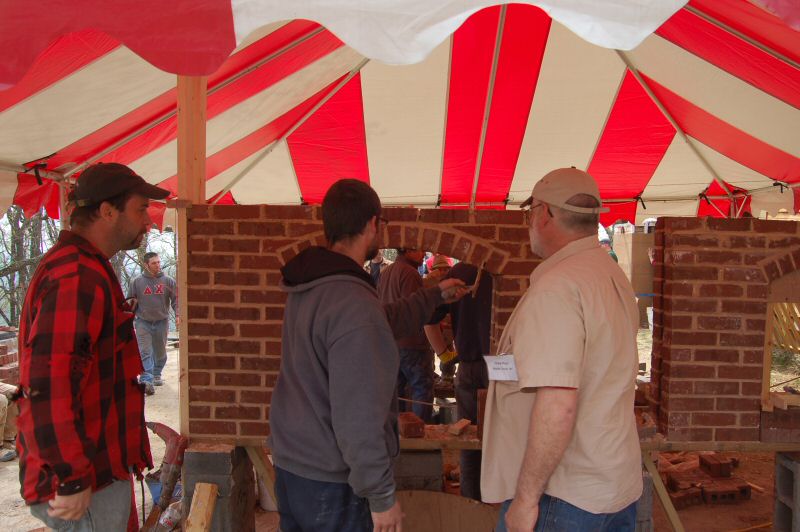 Arch Workshop with Chris Prior and Walt Kelly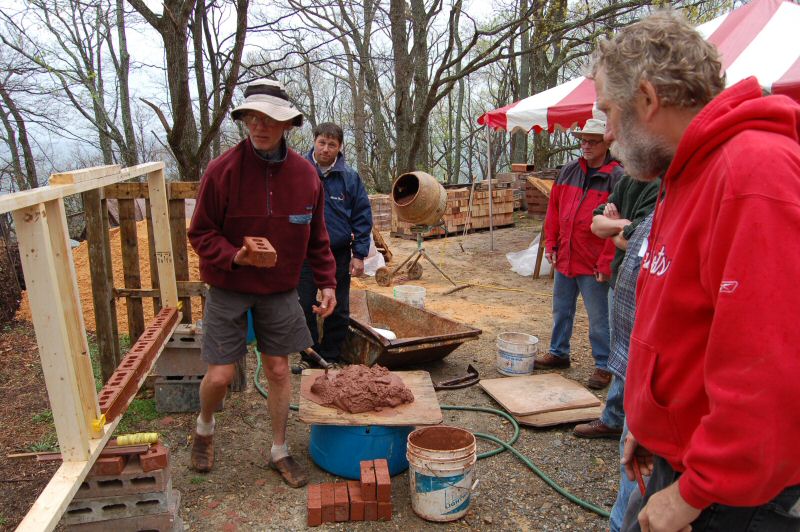 Bricklaying 101 Workshop with Tom Trout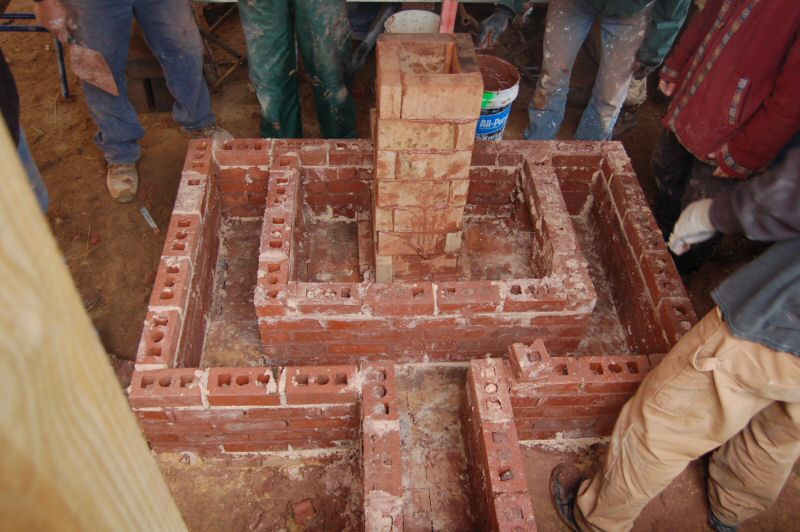 Impromptu Rocket Stove with Max Edleson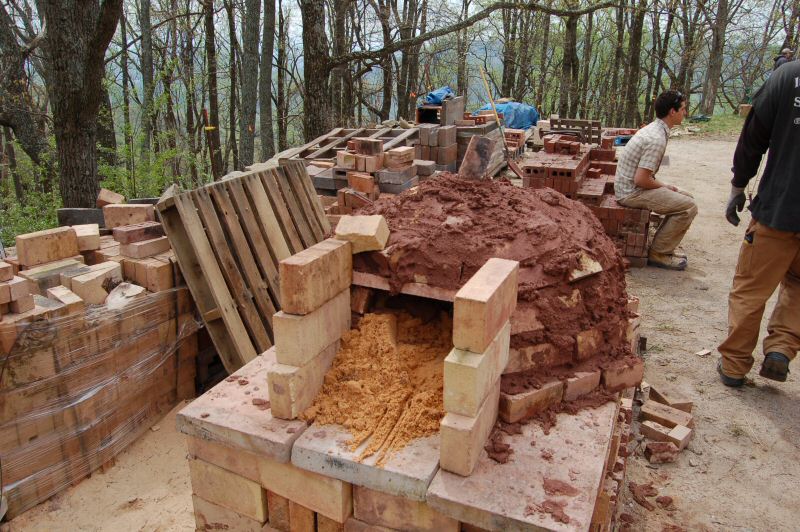 Five Minute Oven by Marty Pearson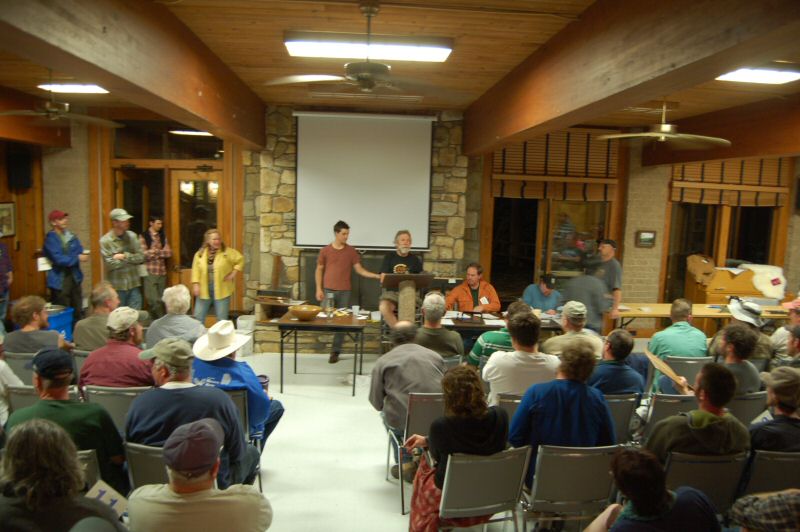 6th Annual Auction. Over $15,000.00 was raised this year.
A special thank you to Marty Pearson, auctioneer extraordinaire.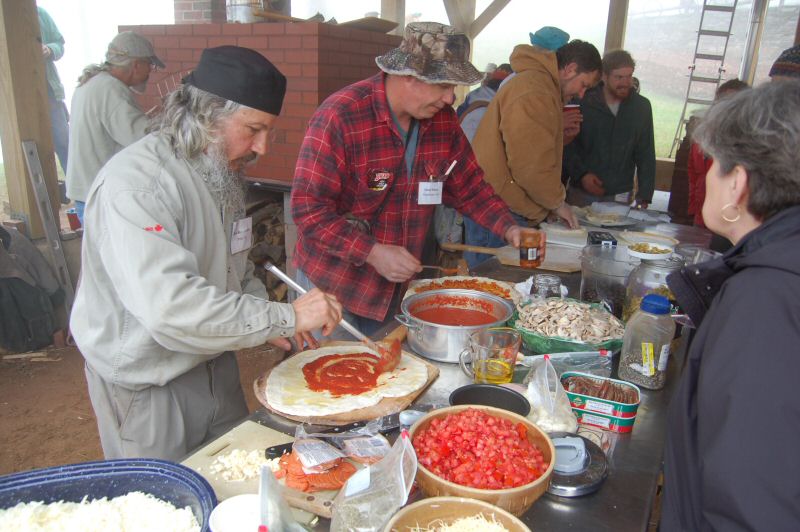 Once Pat Manley's oven was finished, it was immediately fired up for the traditional Friday Fiesta de Pizza, marking the end
of the formal worshops. Everybody kicked back, and tried some fantastic pizzas. Special thanks to the musicians, Tom Trout for the dough
and toppings, Frank Giammaria for some xtra special toppings, and Chuck Larson for the California wines.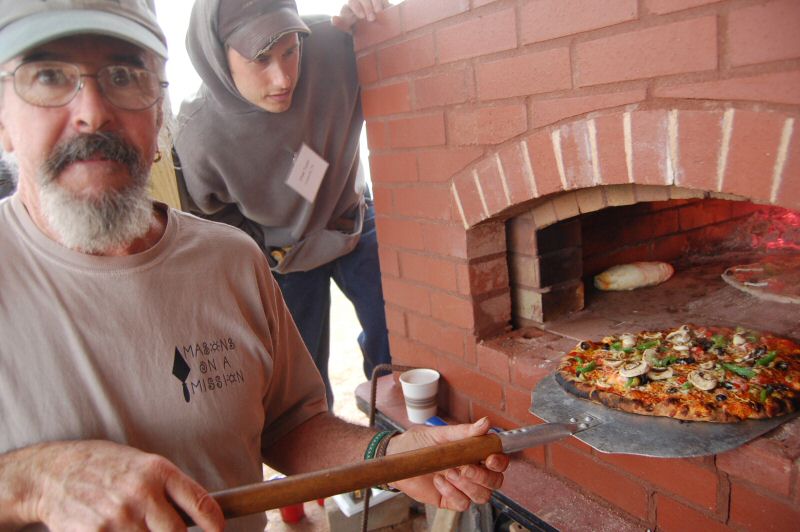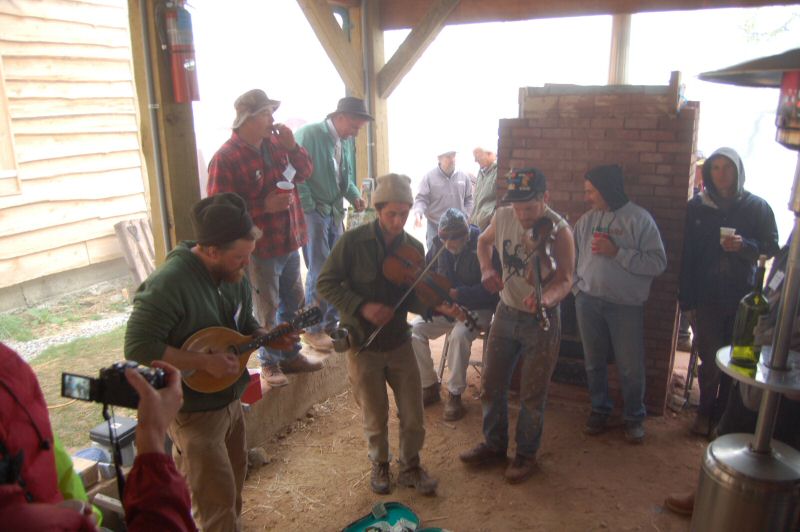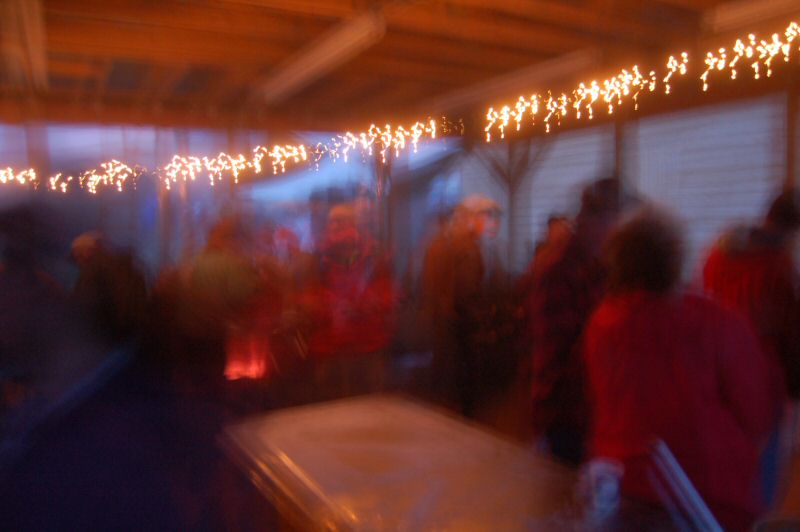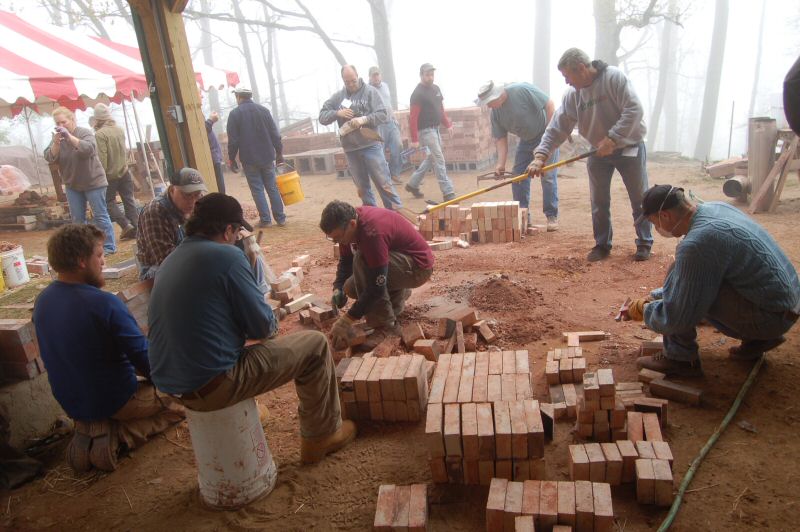 Saturday was teardown and cleanup. It went extra smoothly this year.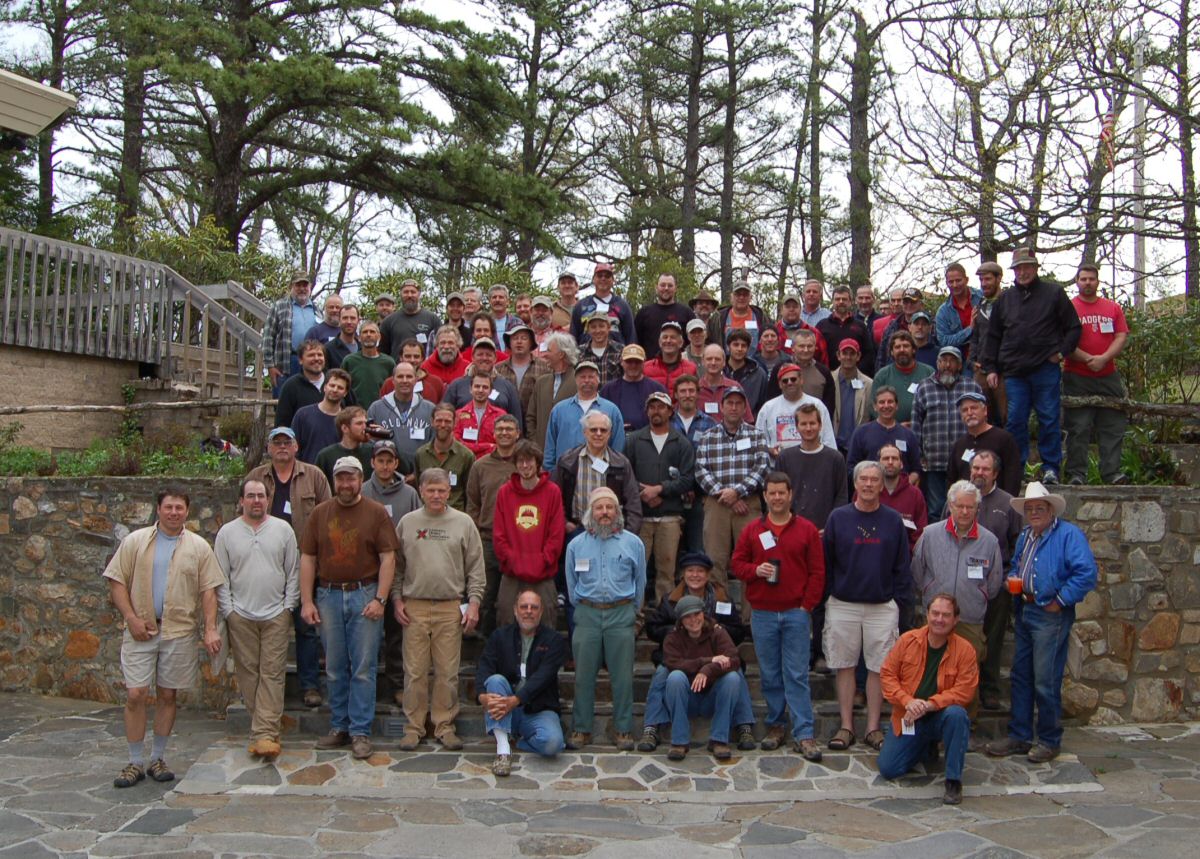 Group Photo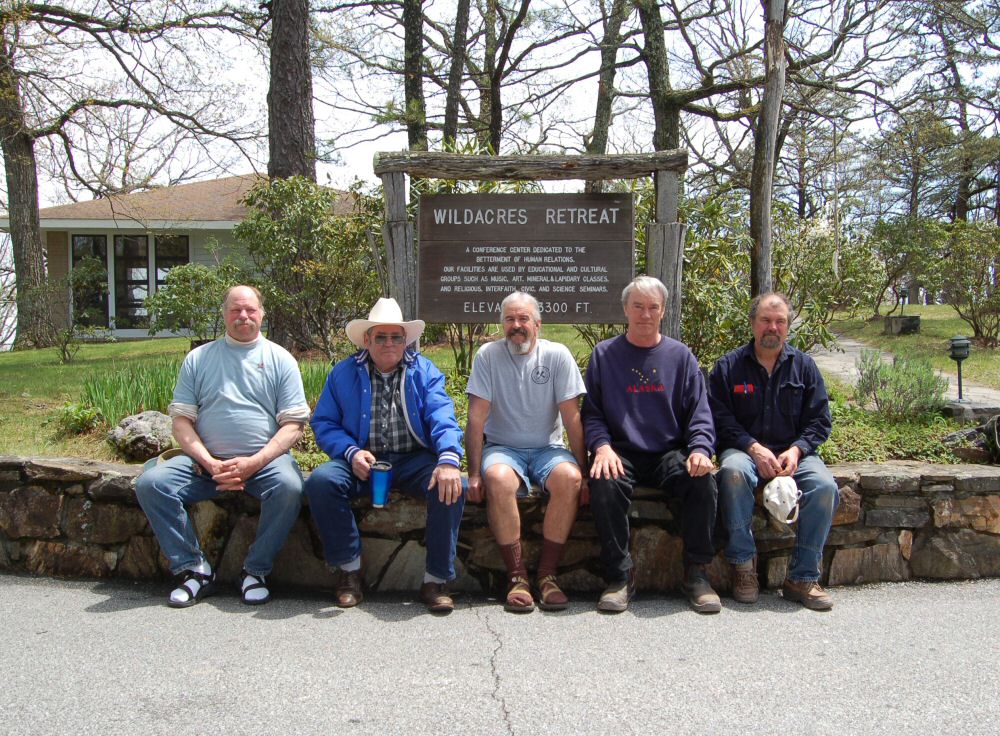 New President Steve Bushway on the right. Past Presidents (left to right): Glenn Overk, Jerry Frisch, Pat Manley, Norbert Senf
---
See also,
2007 Photo Report
2006 Photo Report
2004 Photo Report
2003 Photo Report
2002 Photo Report
2001 Photo Report
2000 Photo Report
1999 Photo Report
1998 Photo Report
1997 Photo Report
This page was last updated on May 6, 2011
This page was created on April 24, 2011
Back to: