2013 MHA Annual Meeting
Wildacres, North Carolina --- April 15 - 21, 2013
North American Single Skin Heater
Double Bell with Black Oven and Heated Benches
with Tony DaSilva, Matt Helicke, Dan Givens and Joe Copeland
Back to Wildacres 2013 Photo Report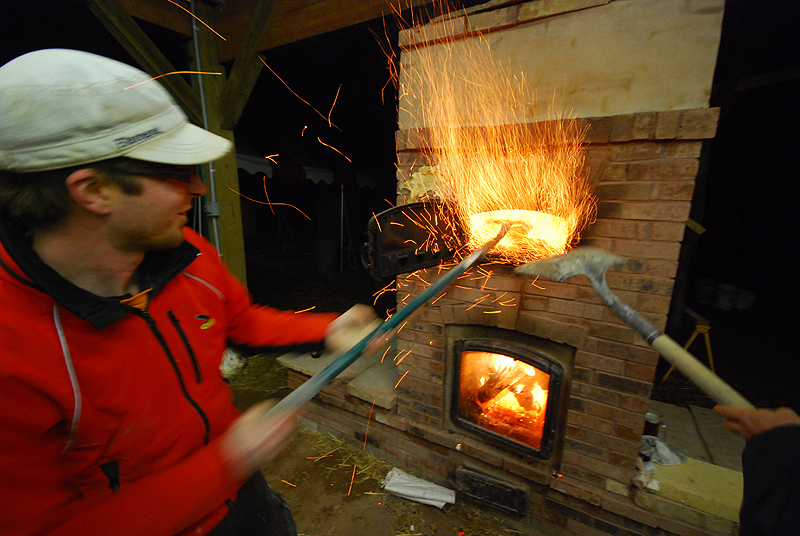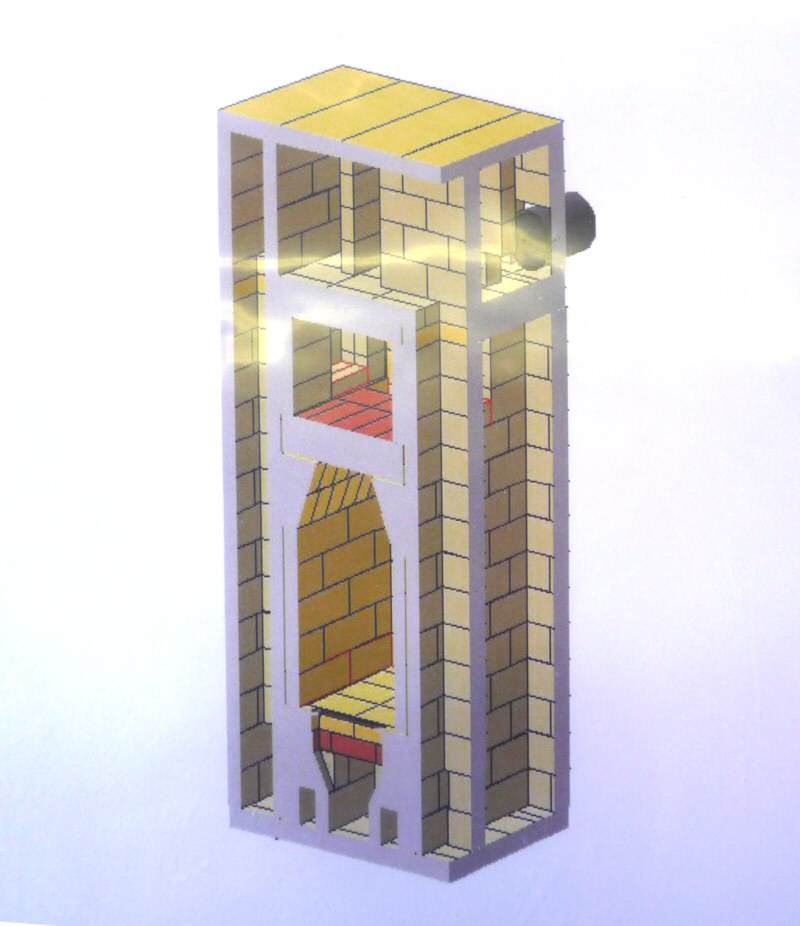 Not exaclty as built. The updraft channel is at the rear in the built version, and on the front in this model.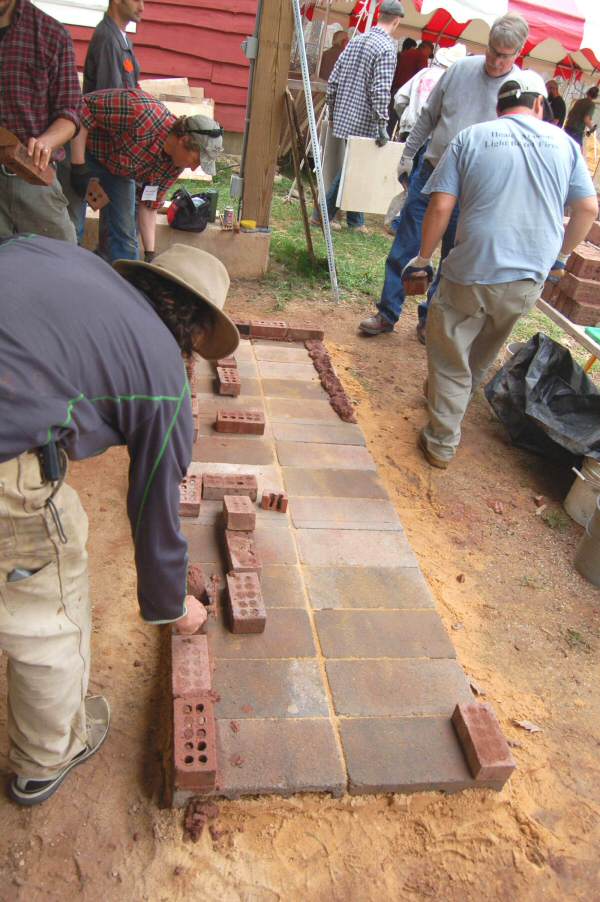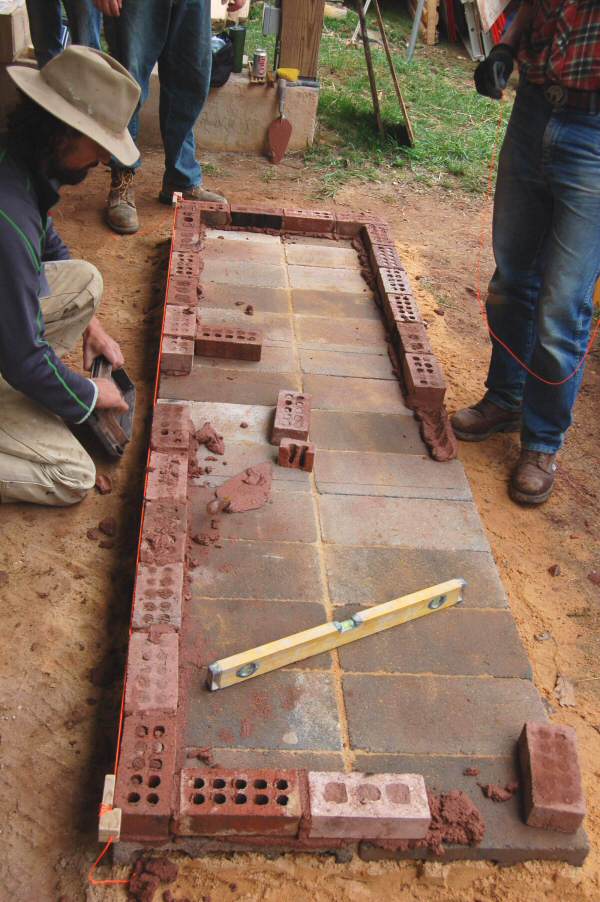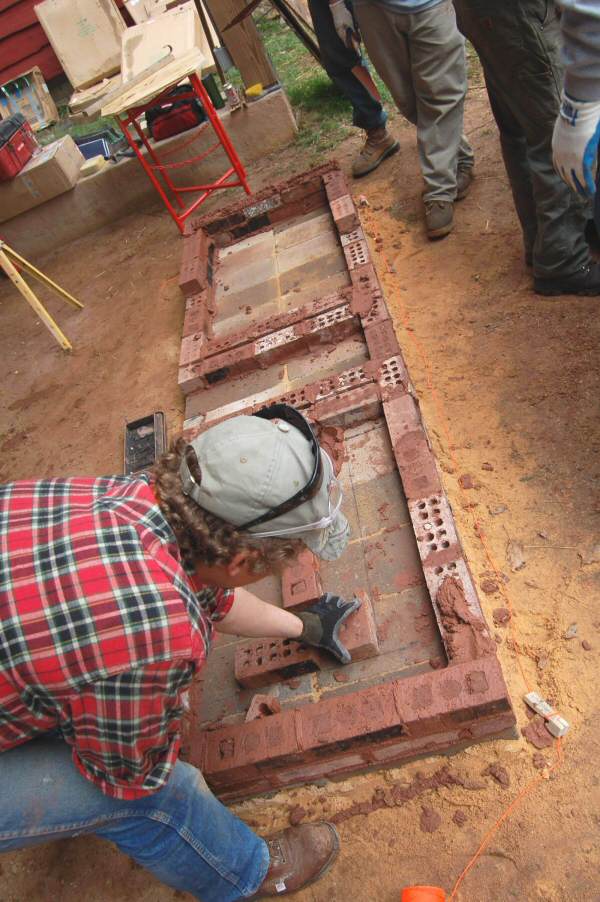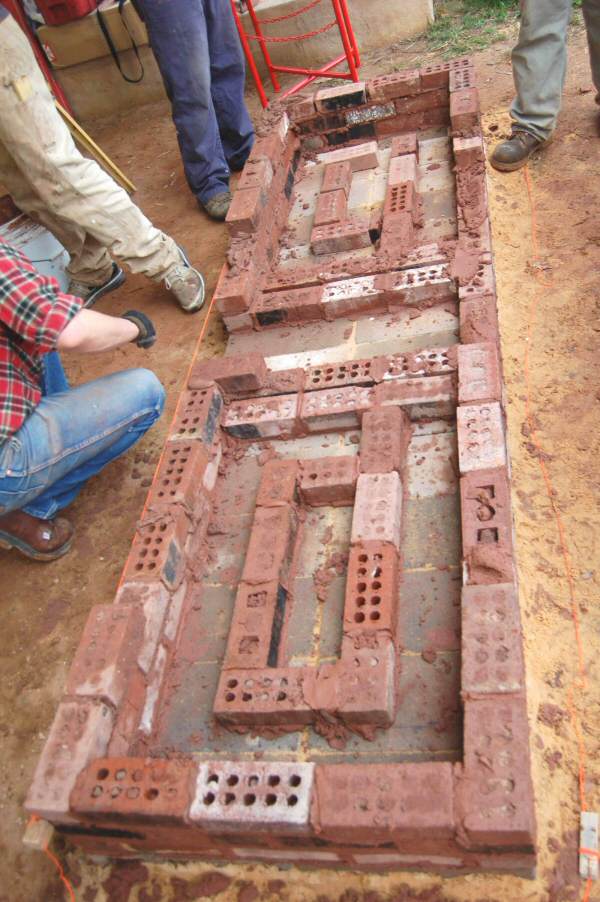 This heater is constructed as a single skin. This does not currently meet
code in the United States. One purpose for this heater was to build it and fire
it very hard to assess its crack resistance and durability.

It was inspired by last year's Russian Rocket by Alex Chernov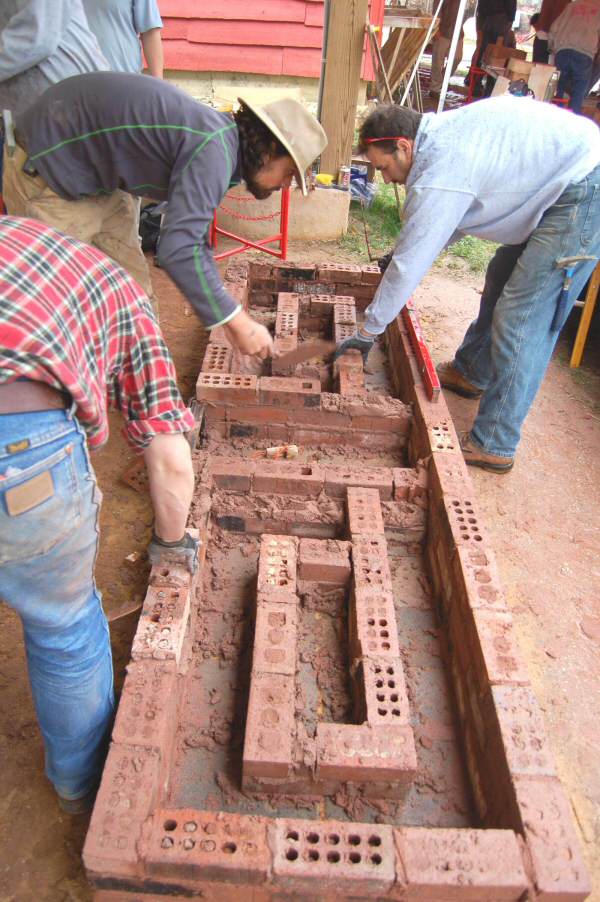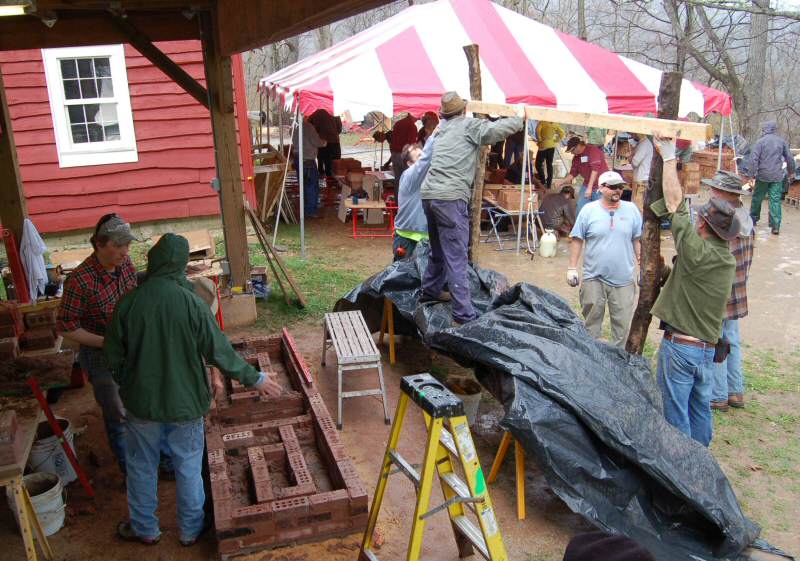 It started to rain, so a tarp was quickly put up.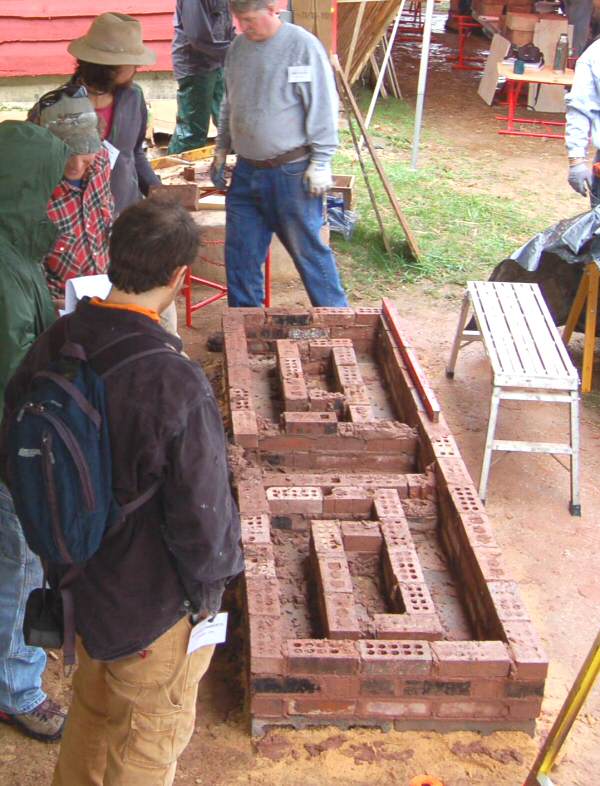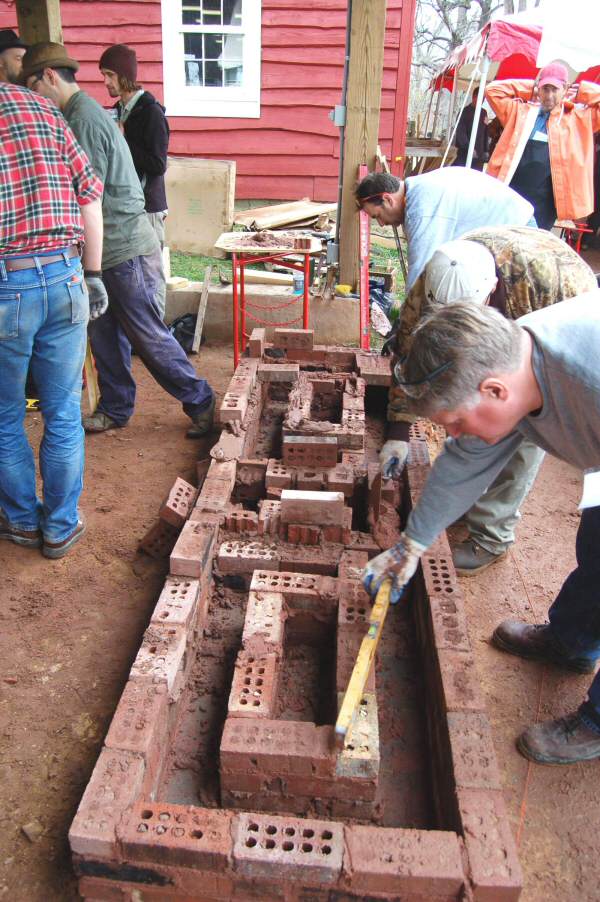 The design is a double bell version of a five run heater.
The gases loop through a bench as they cross over from the bell to the
updraft channel at the rear.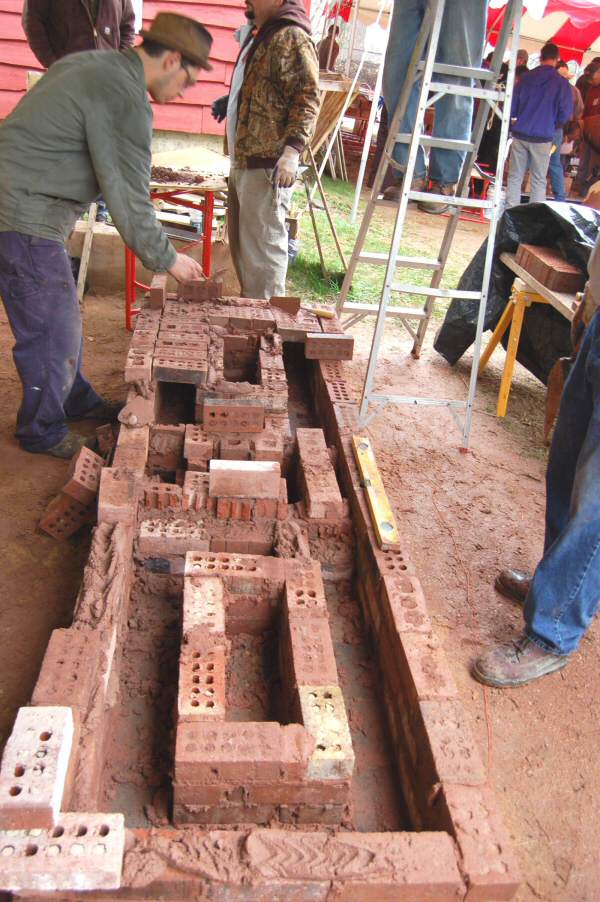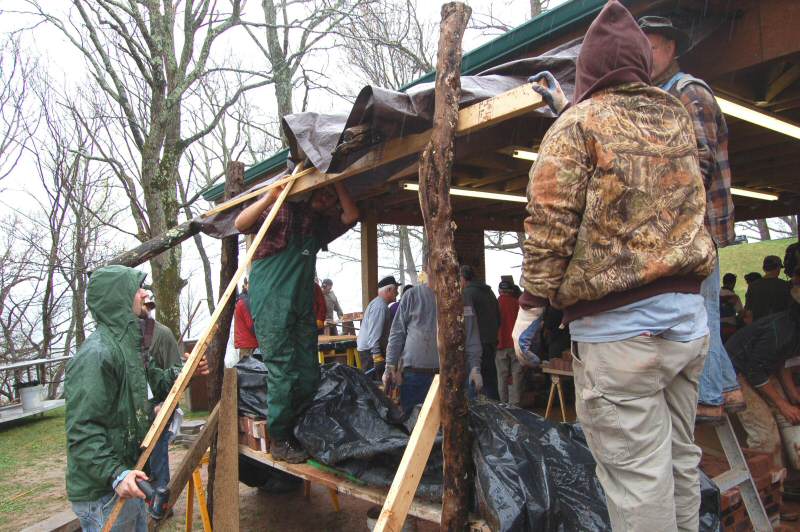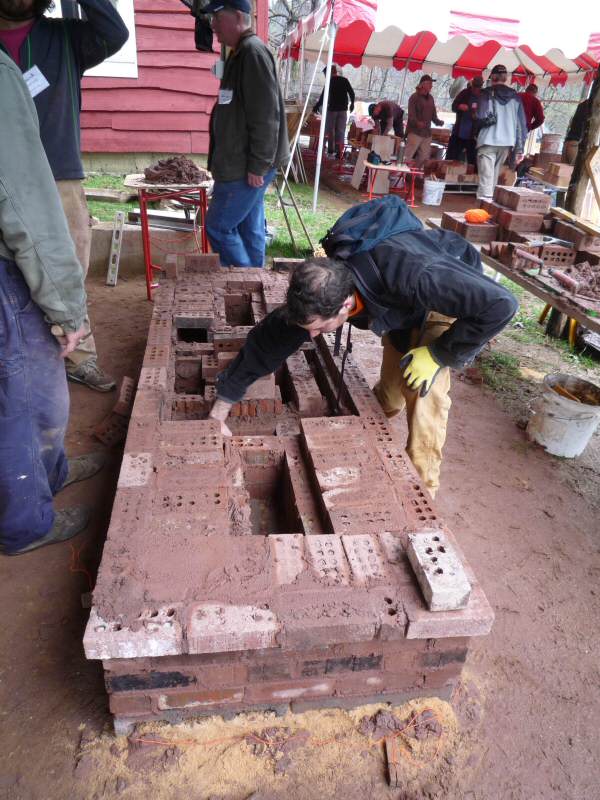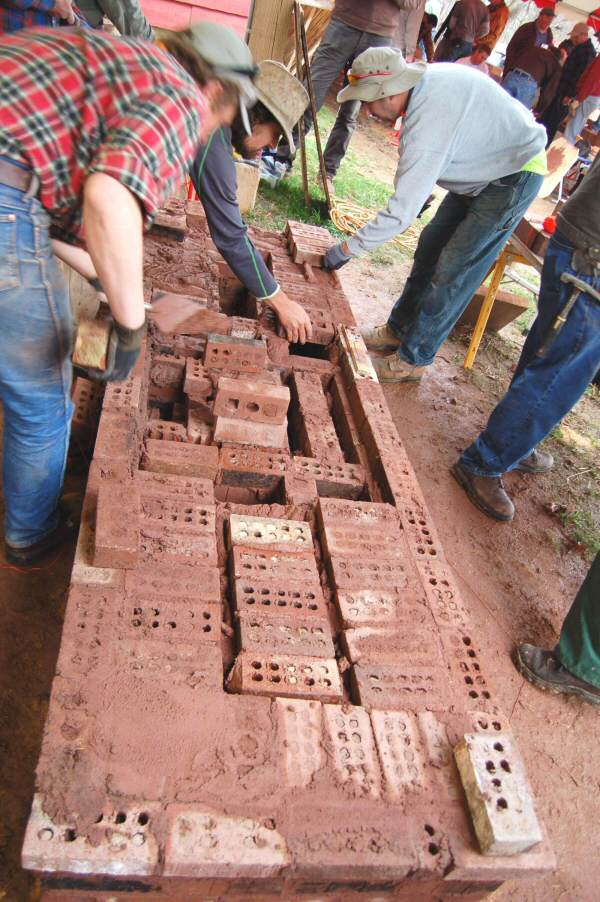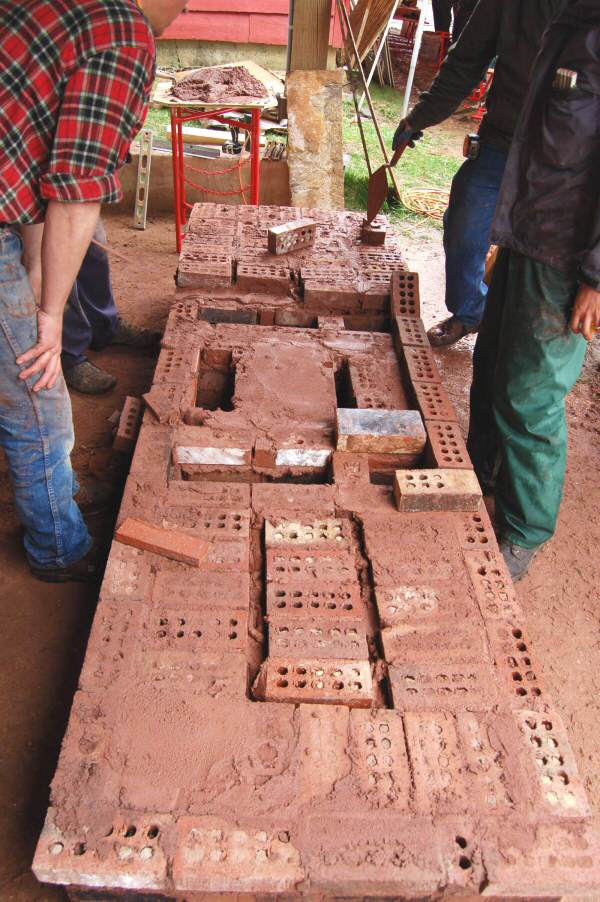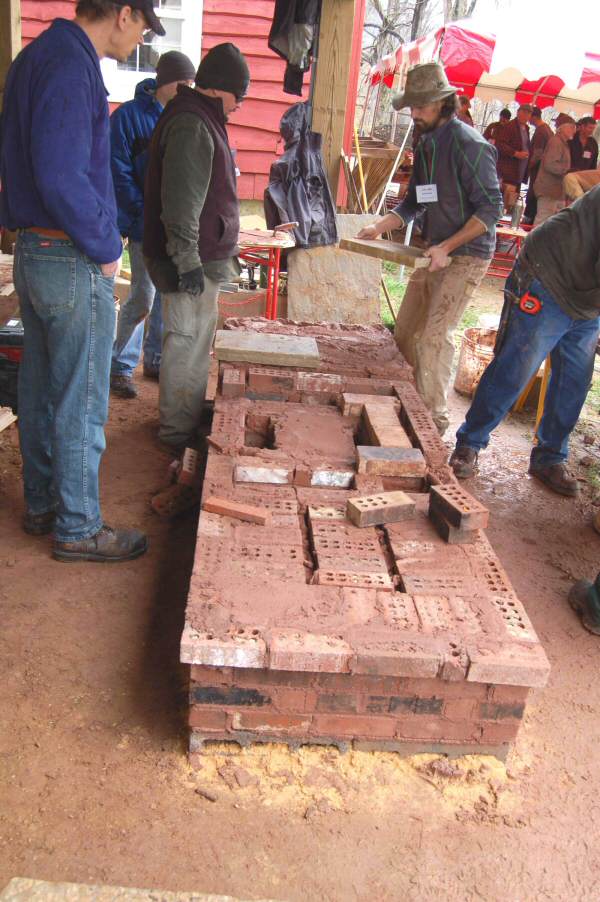 Setting the bench tops.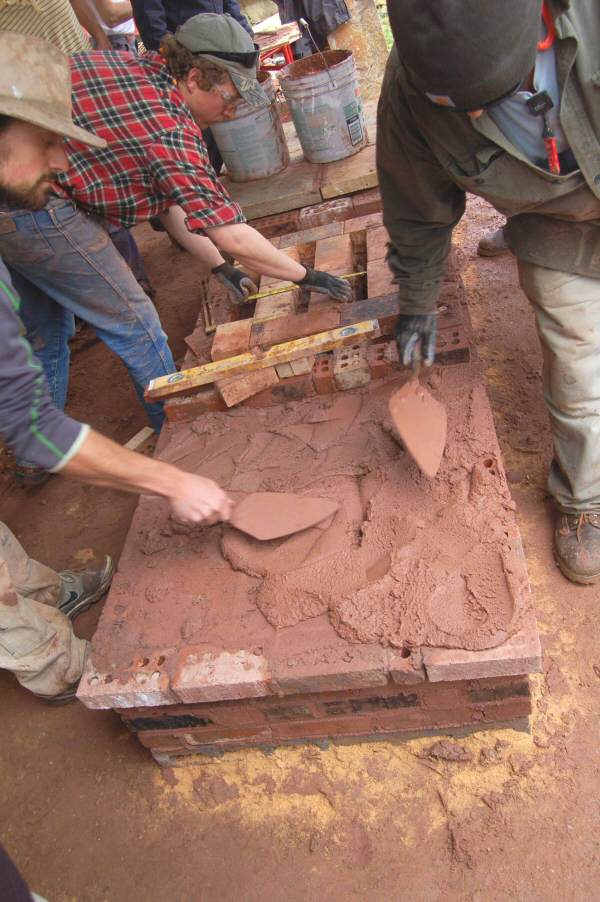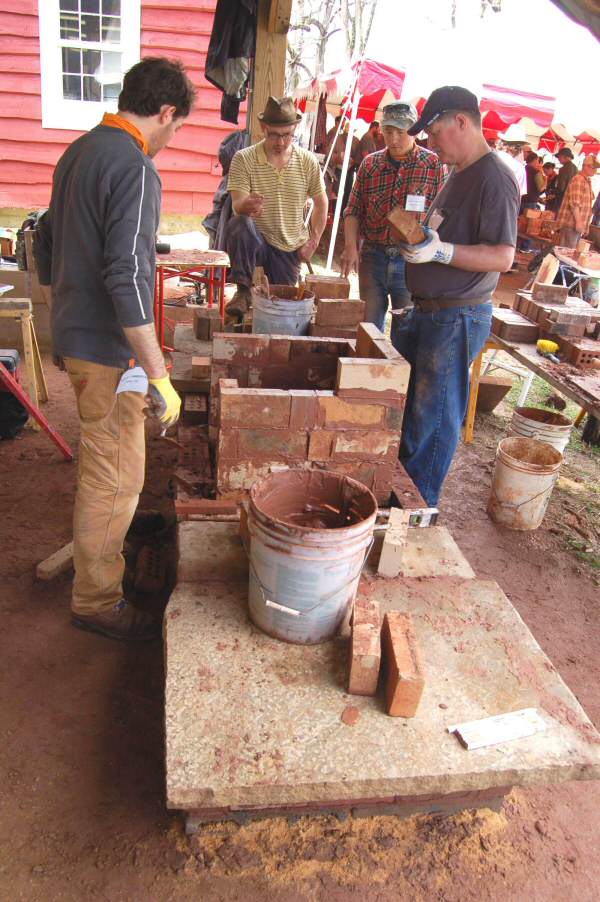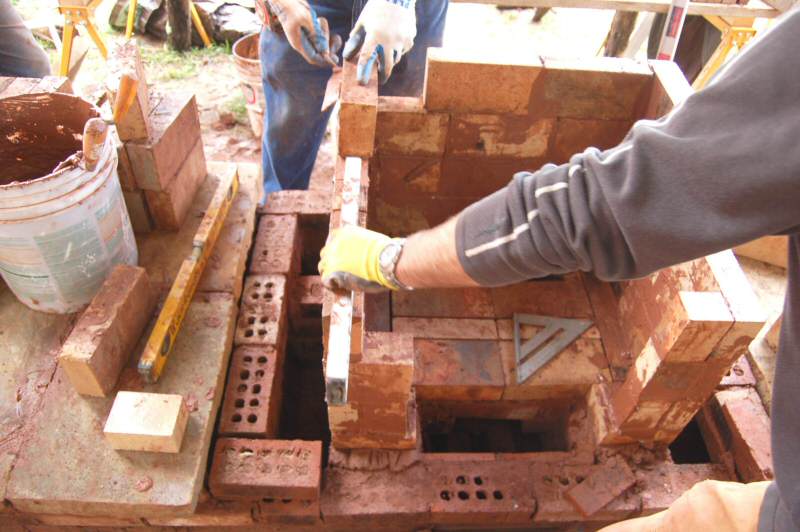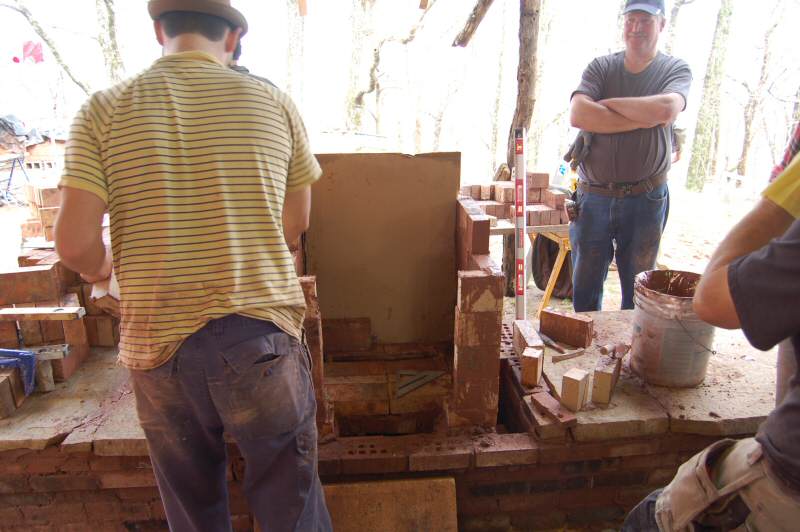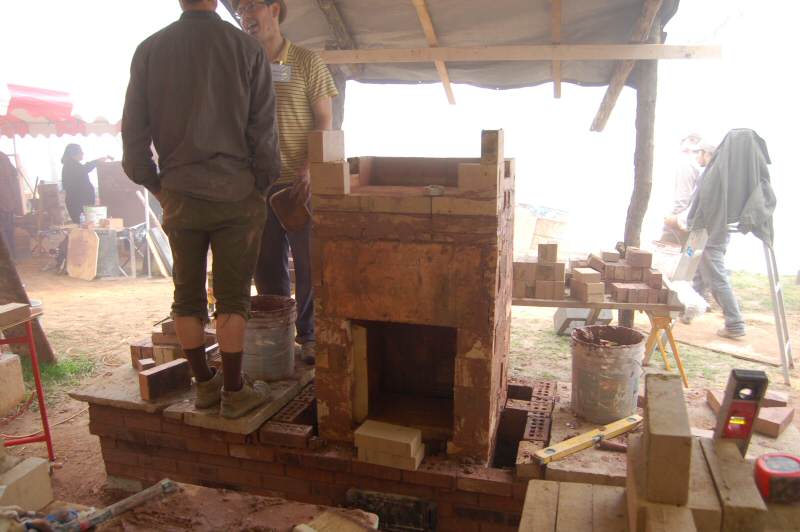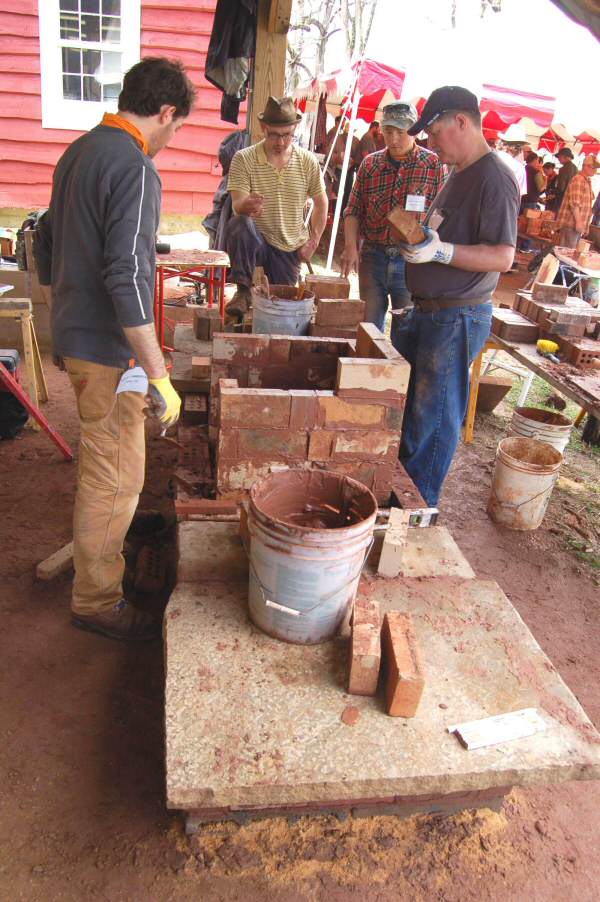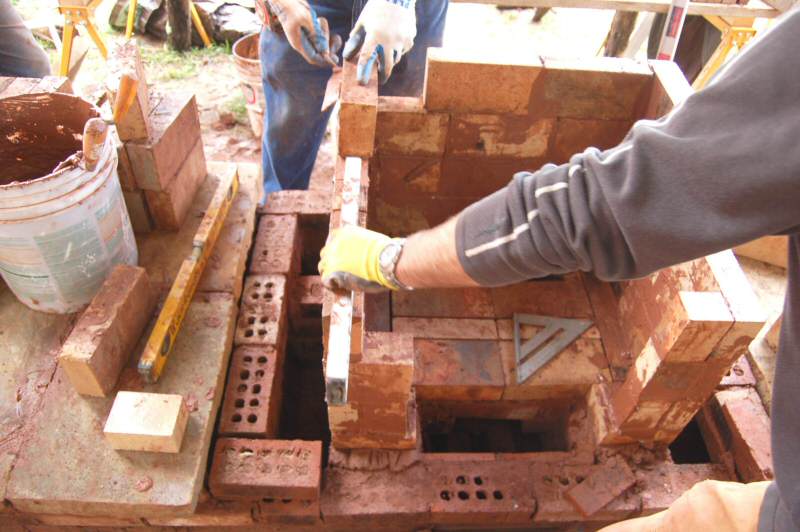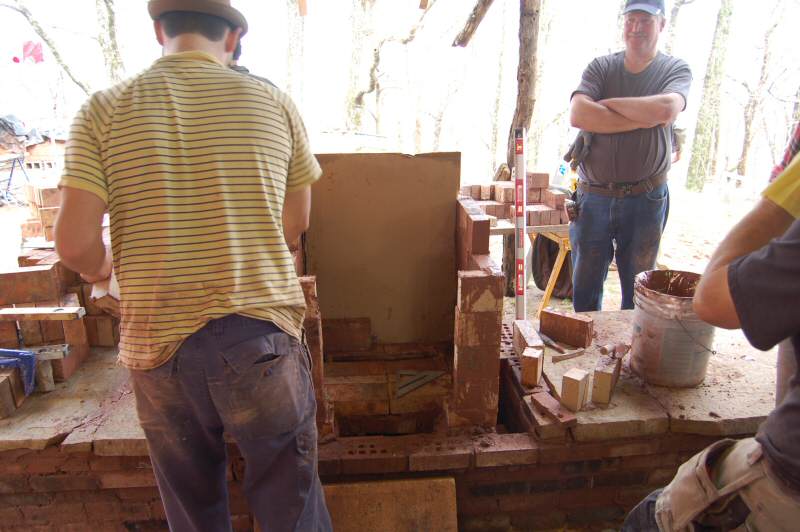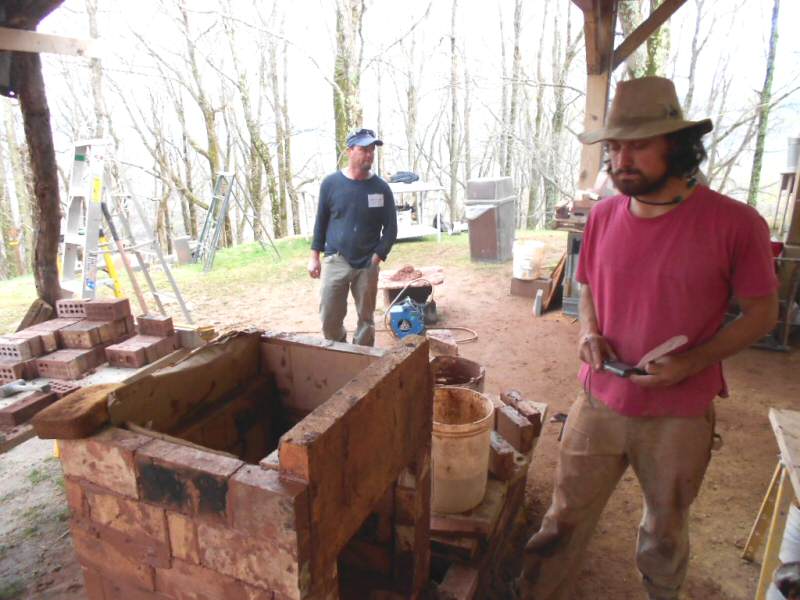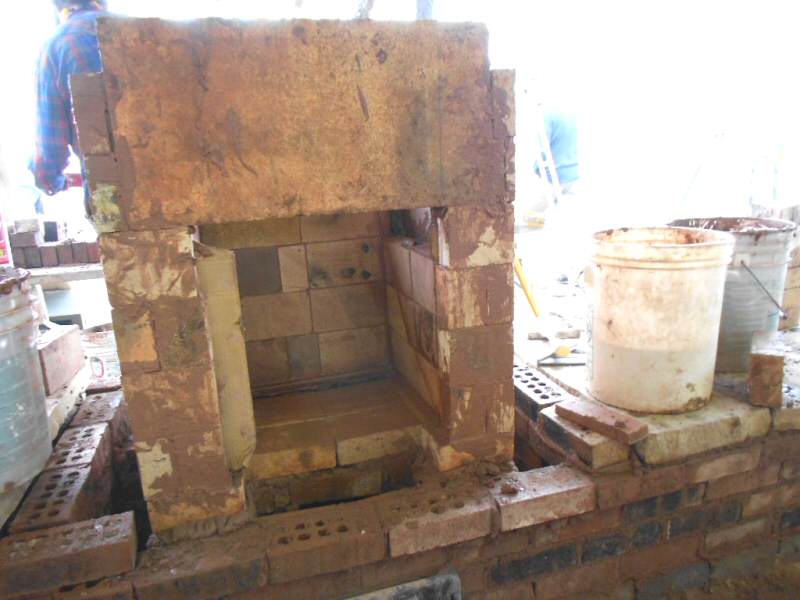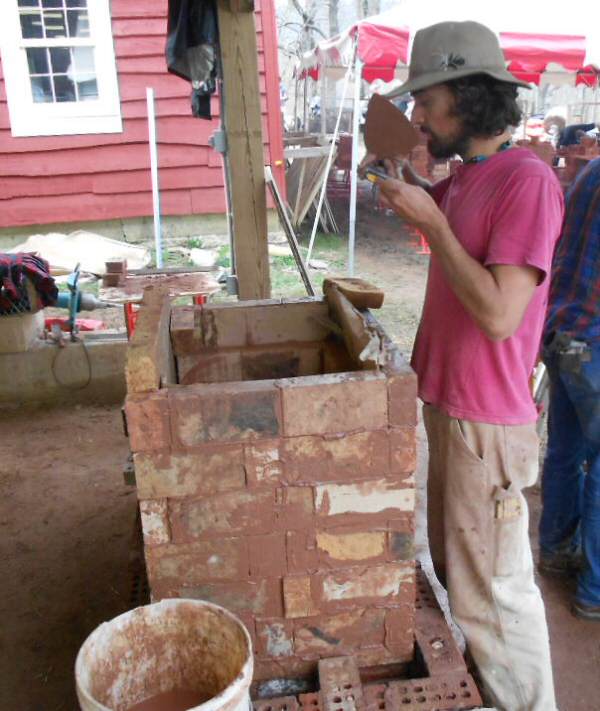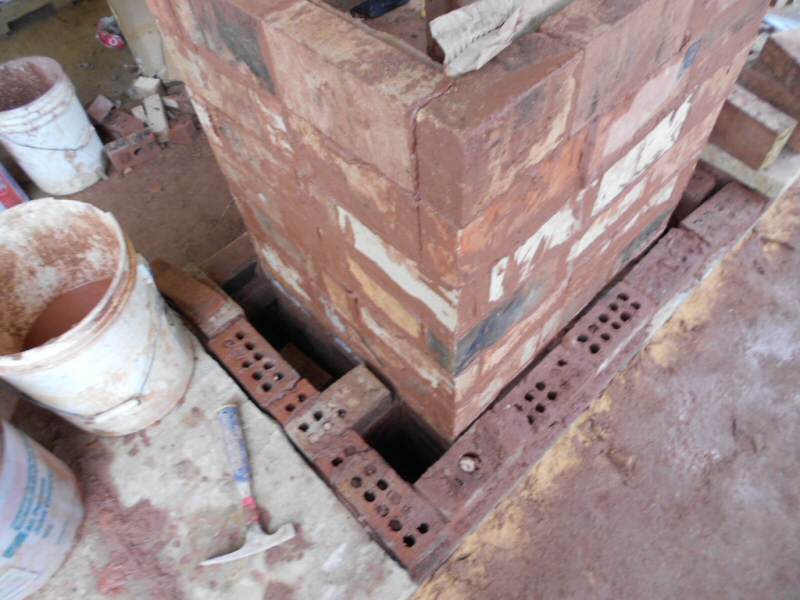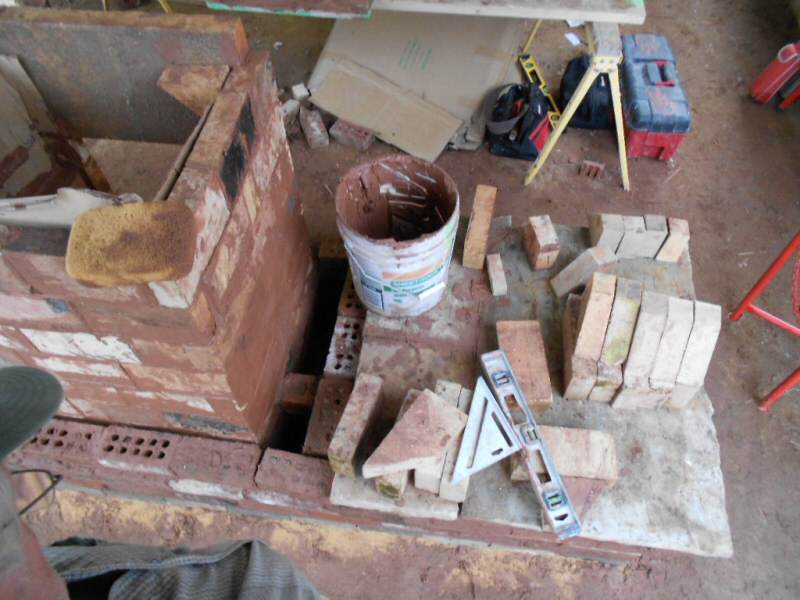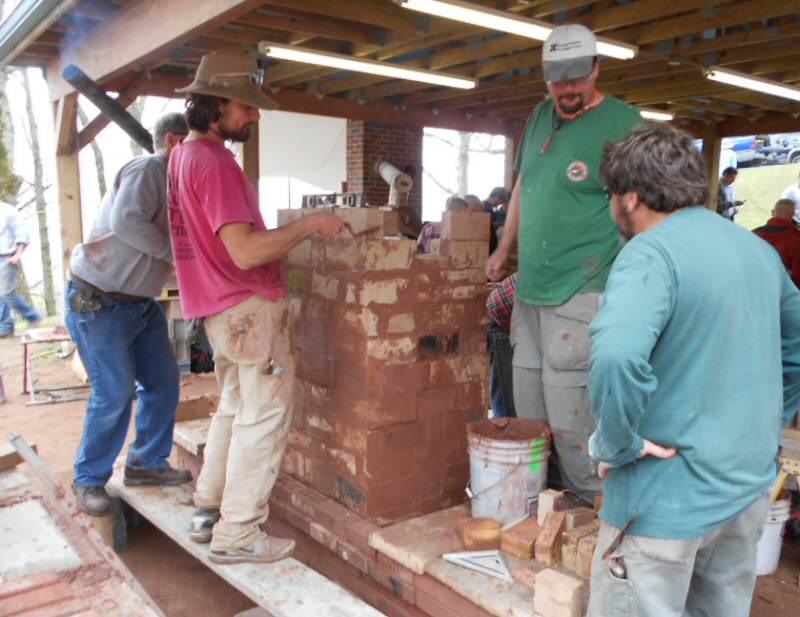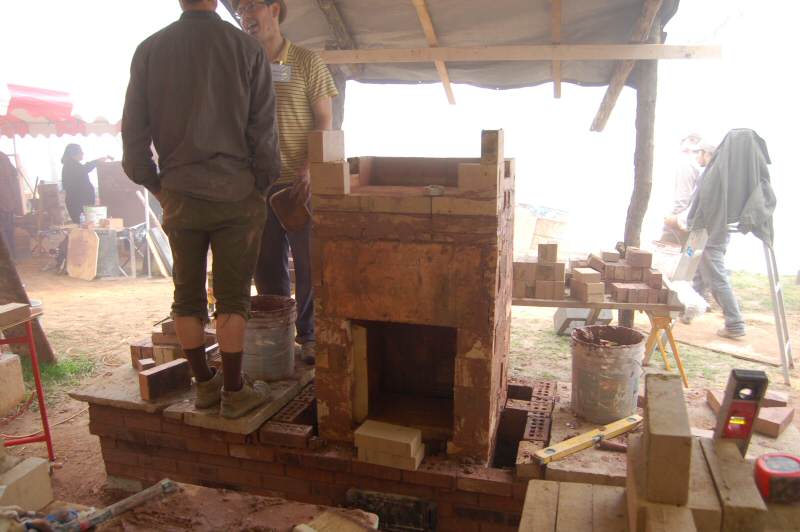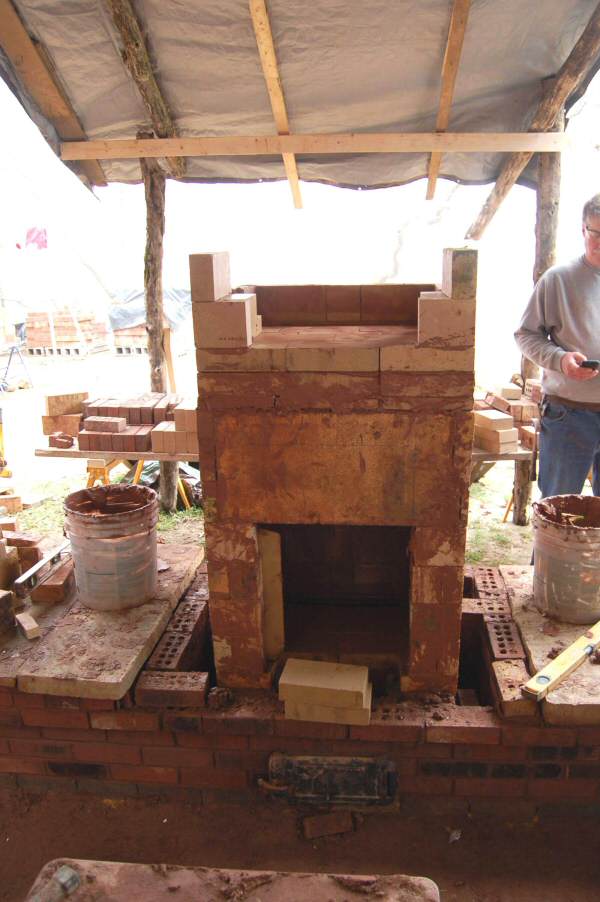 Black bake oven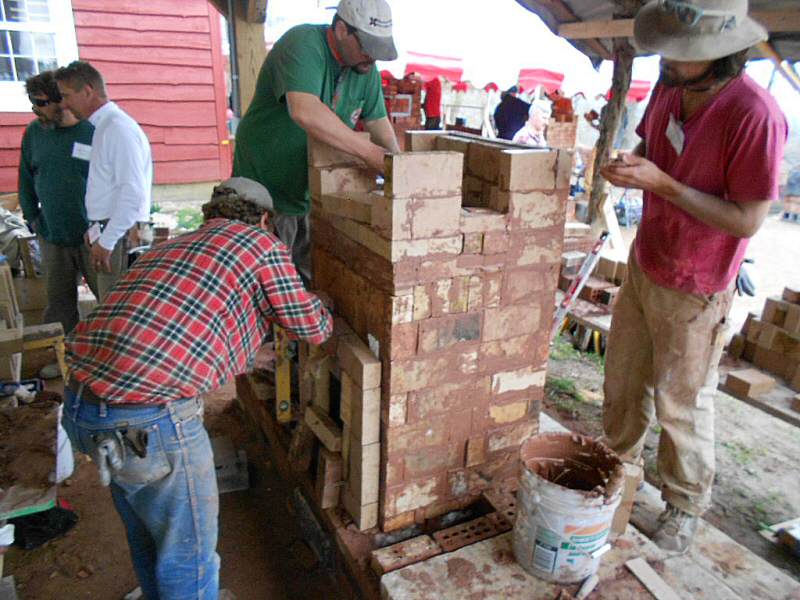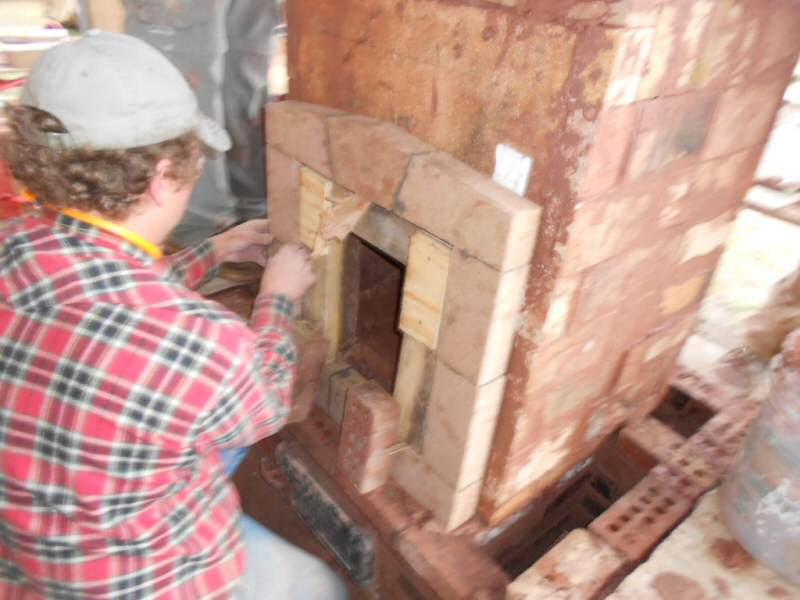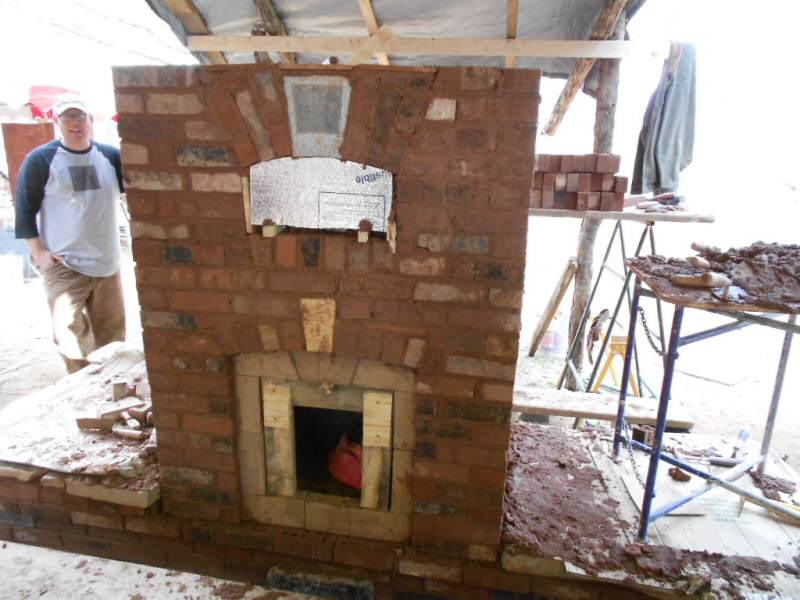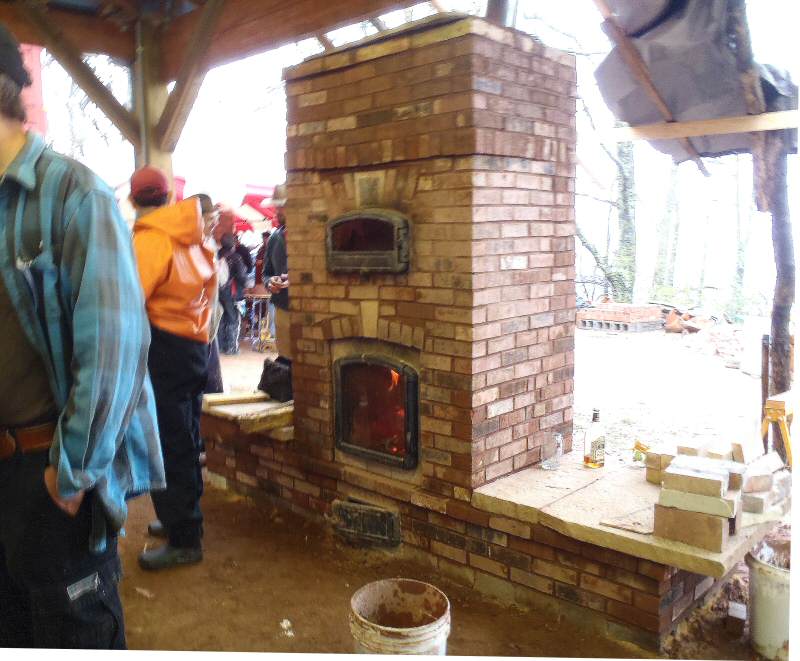 The heater was fired continuously for about 2 days. There was a lot of water in it, which you can
see drying out in this photo.
There was some cracking in the upper bell, but none in the lower bell.
The design seems quite robust and surprisingly crack resistant.



Carsten Homestead did some combustion testing with his Testo 330-2.
Data to follow.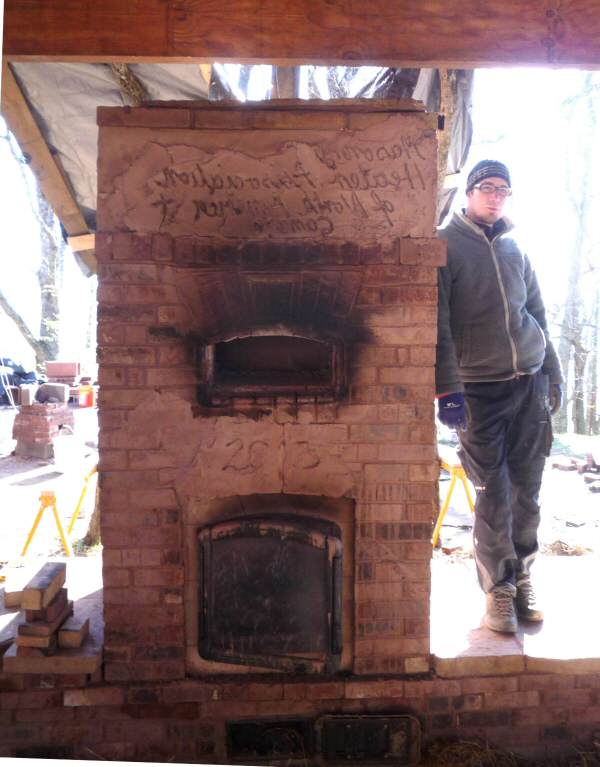 Whoa.
This heater has spent a night of wild partying.
It can't quite remember what happened, but somehow it picked up a tatoo,
written backwards.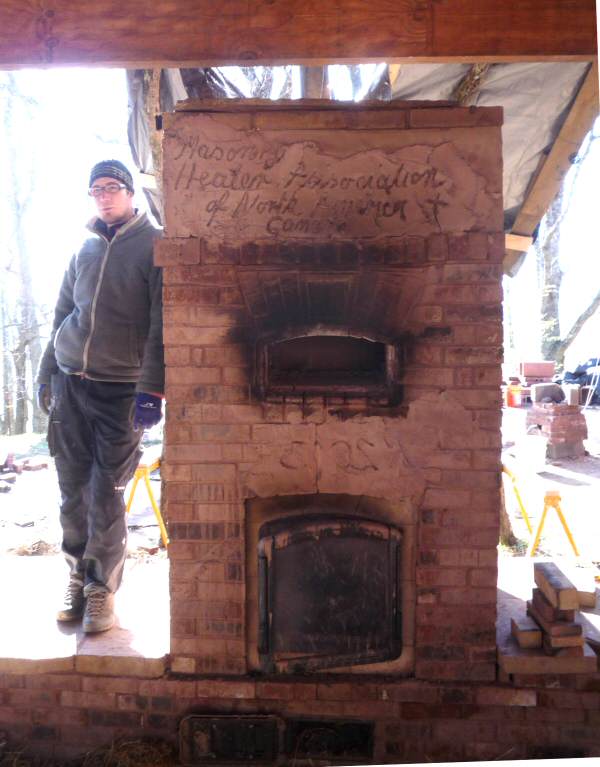 When it looked in the mirror, this is what it saw.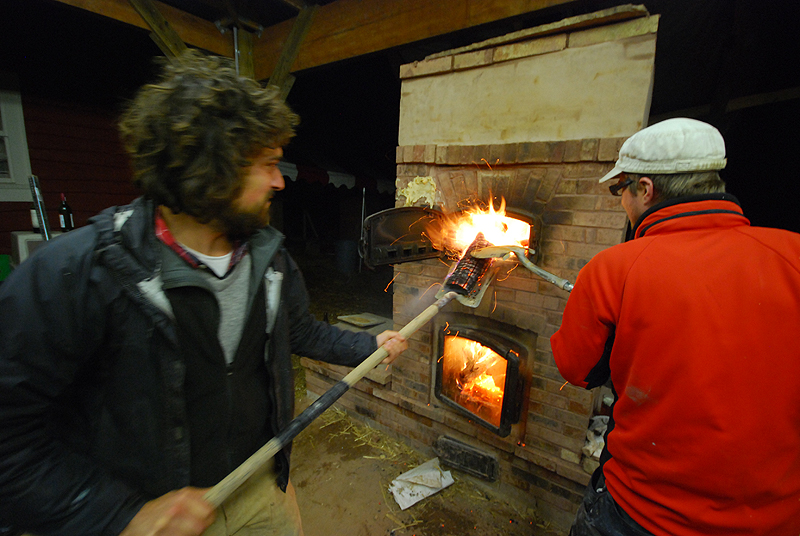 Hmm, this could have had something to do with it.

Back to Wildacres 2013 Photo Report

See also,

2007 Photo Report
2006 Photo Report
2004 Photo Report
2003 Photo Report
2002 Photo Report
2001 Photo Report
2000 Photo Report
1999 Photo Report
1998 Photo Report
1997 Photo Report

This page was last updated on October 27, 2013
This page was created on May 2, 2013

Back to: