2009 MHA Annual Meeting
Wildacres, North Carolina --- April 10 - 16, 2009
Photo report by Norbert Senf
This page was last updated on January 20, 2010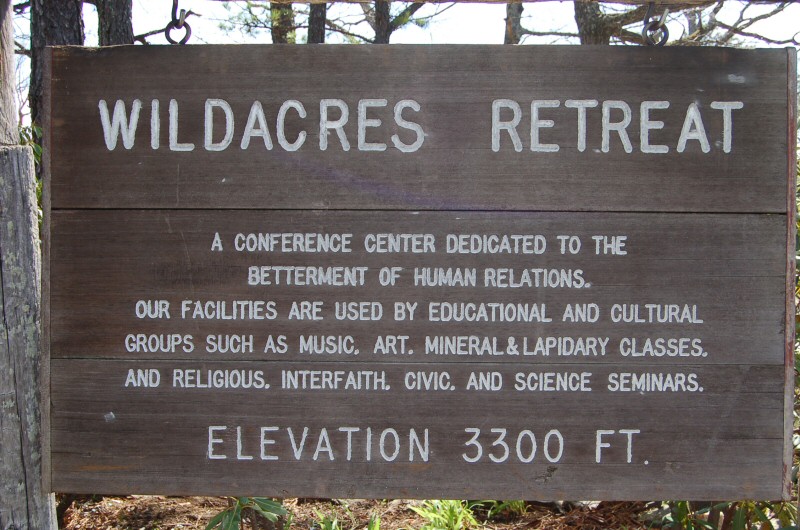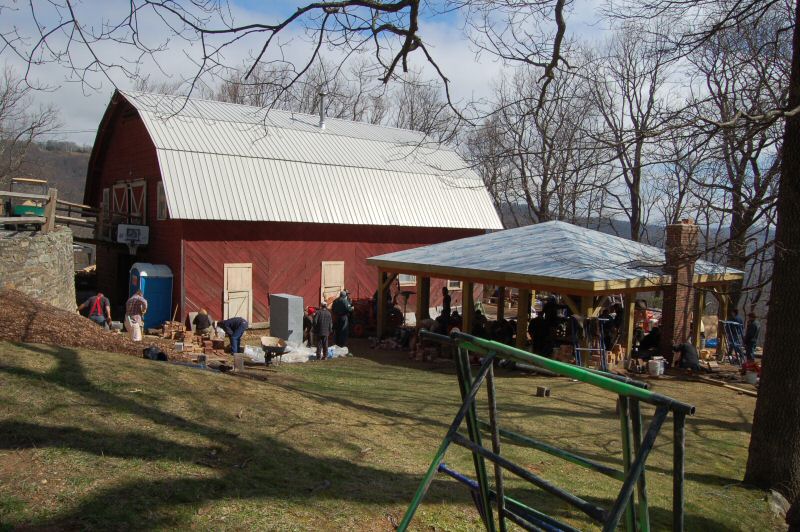 The new pavillion beside the barn was ready just in time for our meeting. It was a tremendous asset during some wet weather and
made a wonderful social gathering place, particularly with several masonry heaters producing heat.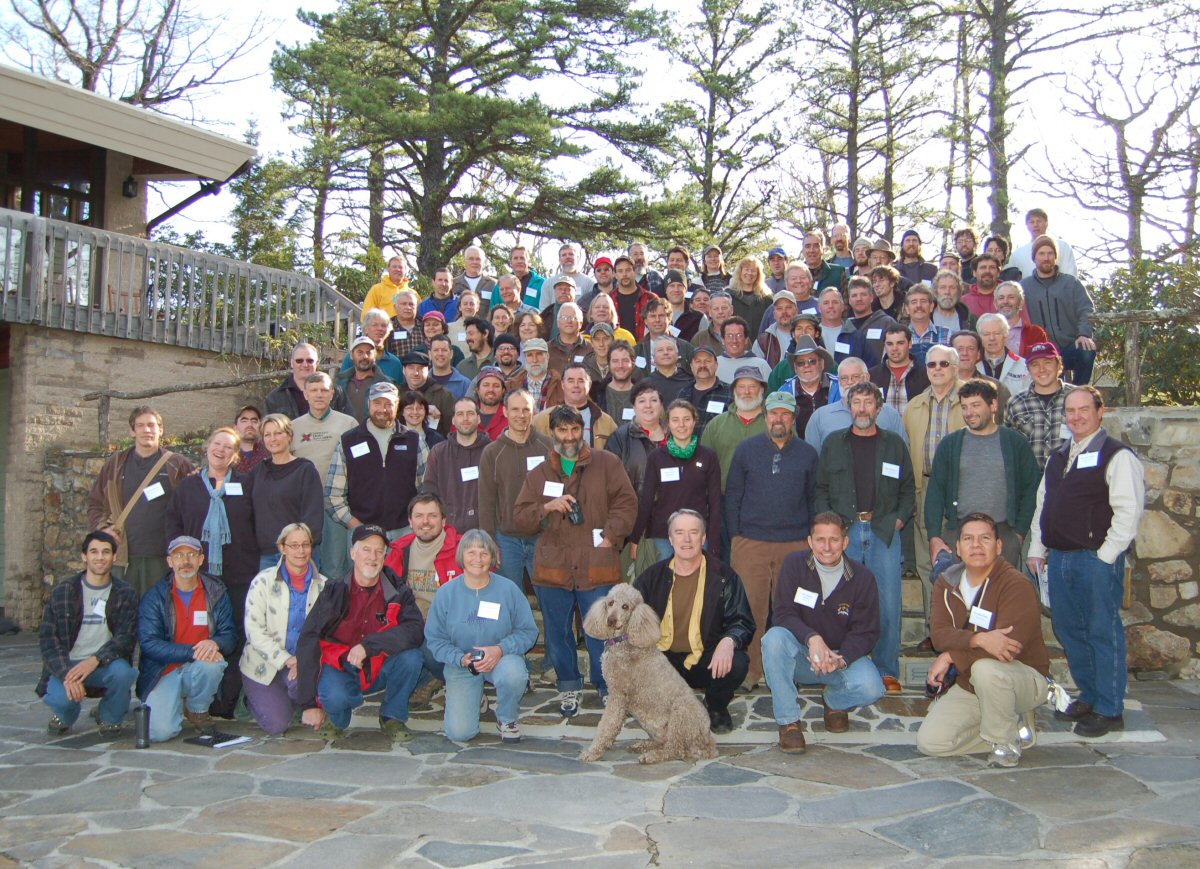 (scroll right)
high resolution version
2009 group photo. Attendance was 100, which is 54% higher than 2008..
Initial feedback has been 100% positive.
About 70% of the attendees were new. This included a significant contingent of young professionals in their 20's, which is wonderful news for the future of masonry heaters and sustainable heating.

MHA Annual Business Meeting. Five heater masons received their MHA Certification (not shown: Tristan Lebreton)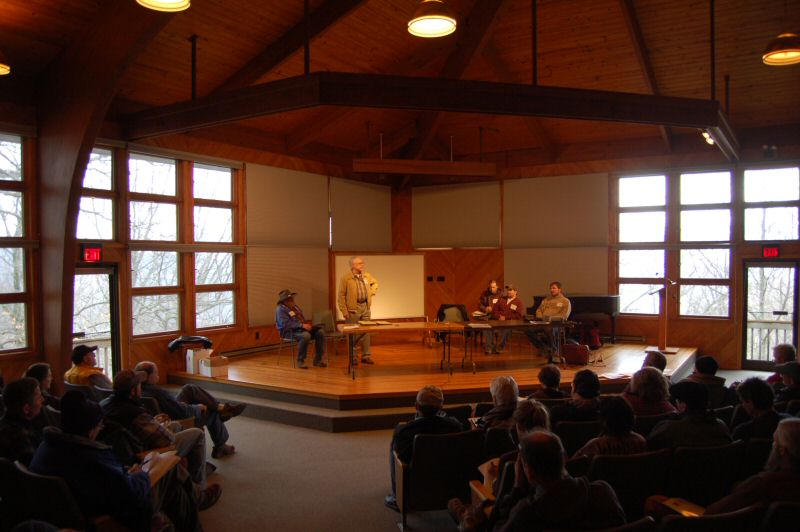 Seminars and Classroom Sessions included "Heater Regulation Boot Camp" with Paul Tiegs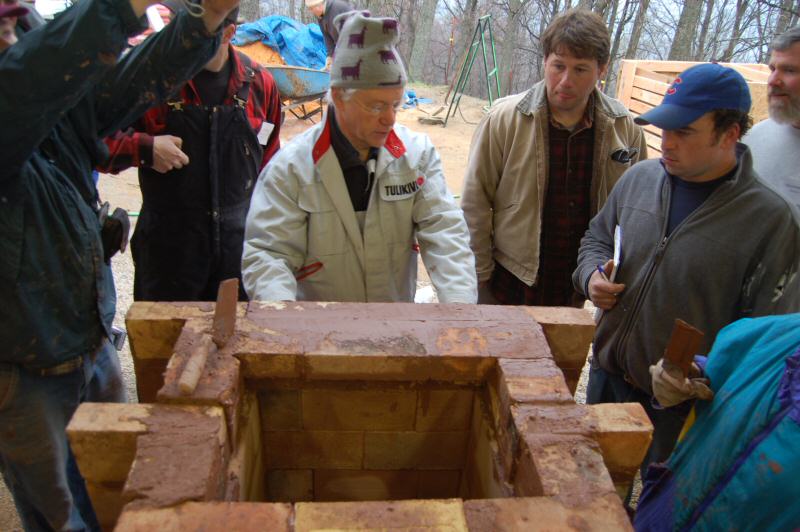 5 run soapstone/firebrick hybrid hands on . Updated on May 31/09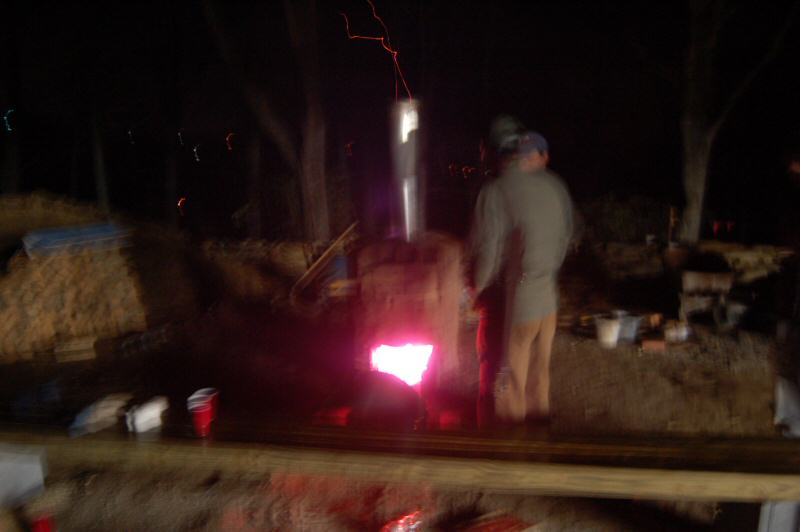 Lime burning, slaking, and mortar hands on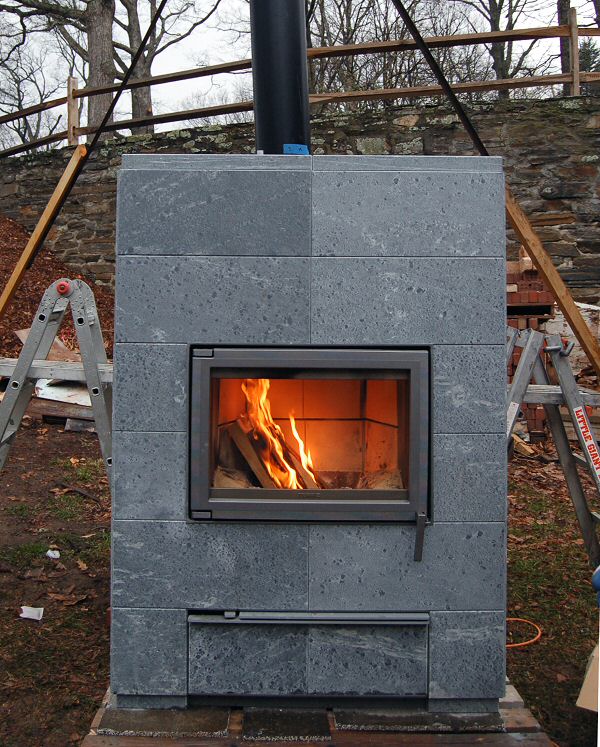 New Tulikivi Valkia Whirlbox build and burn hands on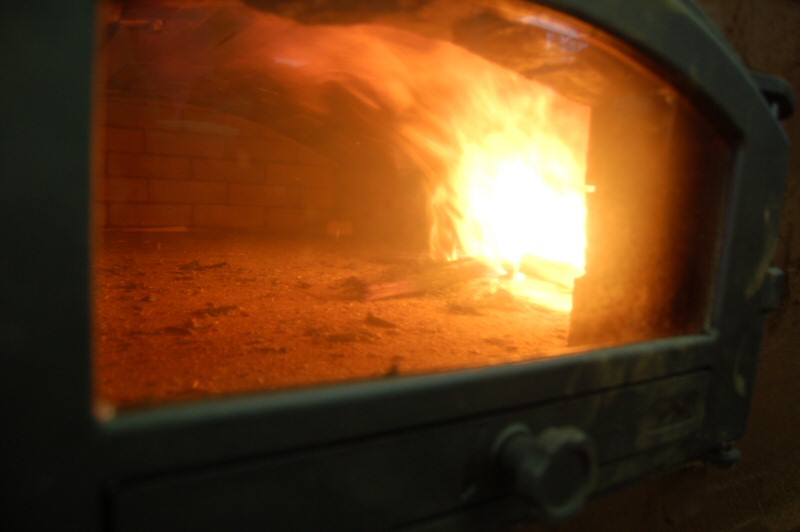 48 X 60 oven with separate firebox hands on

2 Flue brick chimney from scratch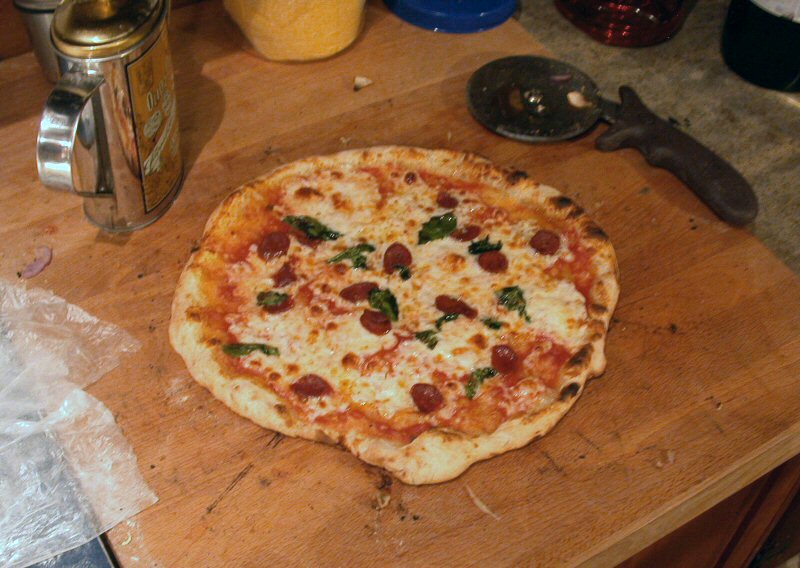 Forno Bravo Primavera Oven demo. Updated on January 20, 2010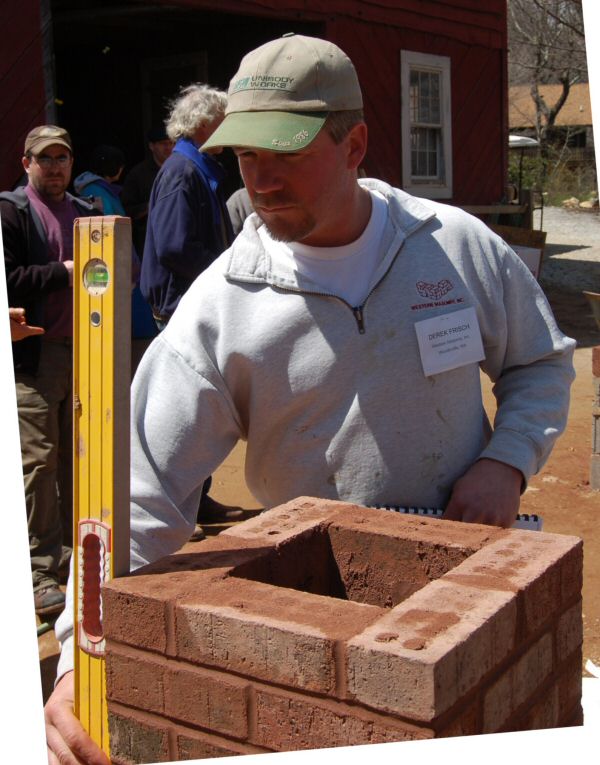 MHA Heater Mason Certification hands on test.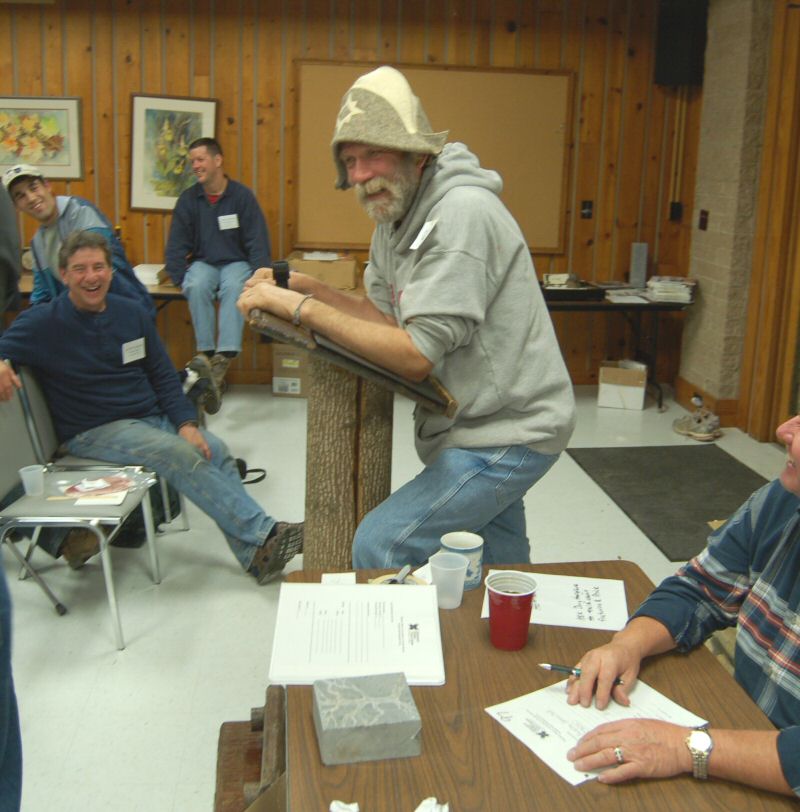 Auction. The auction raised $23,464.00. A new record. Donor list.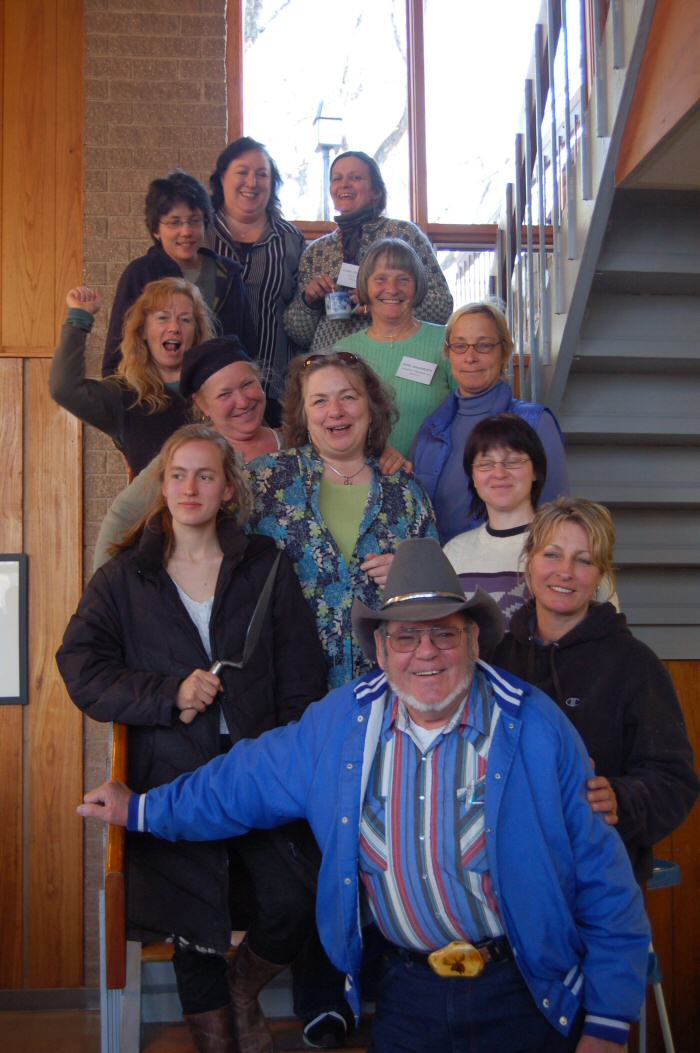 MHA Women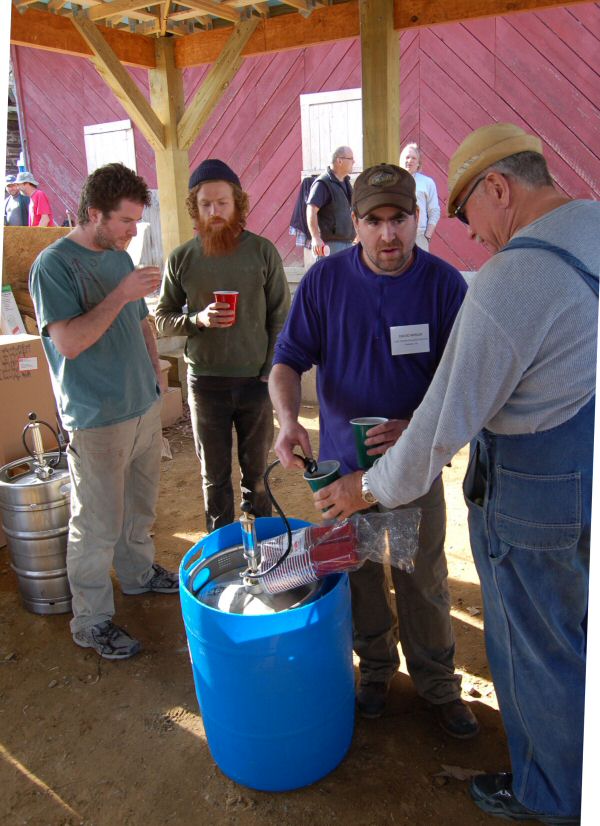 People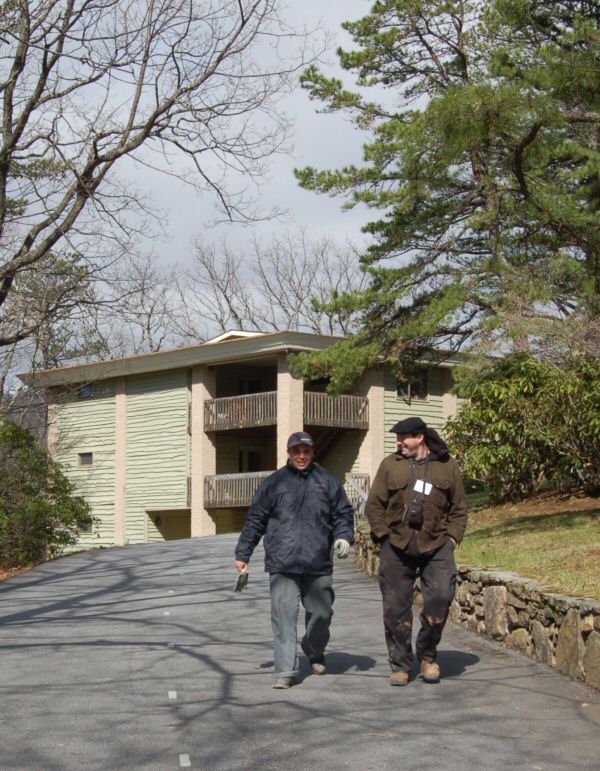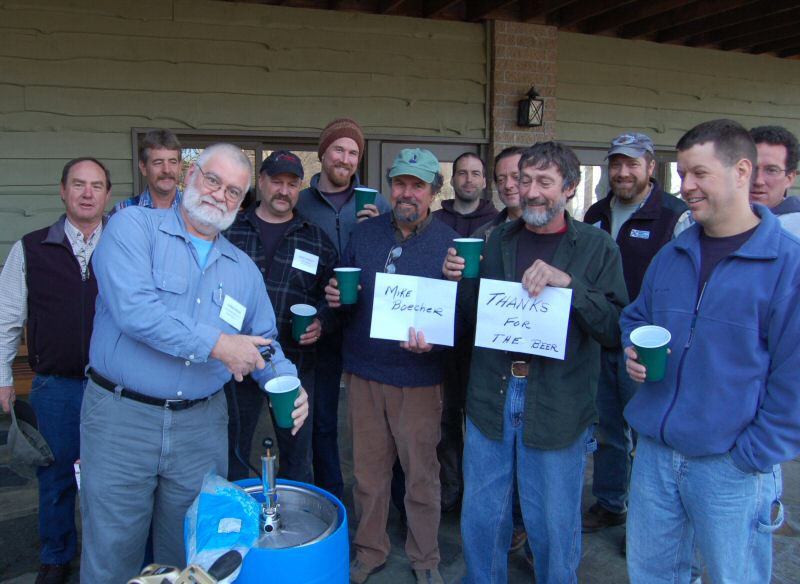 Mike Boecher couldn't make the meeting, but wanted to make a contribution, so sent us $50.00 for beer. Thanks, Mike !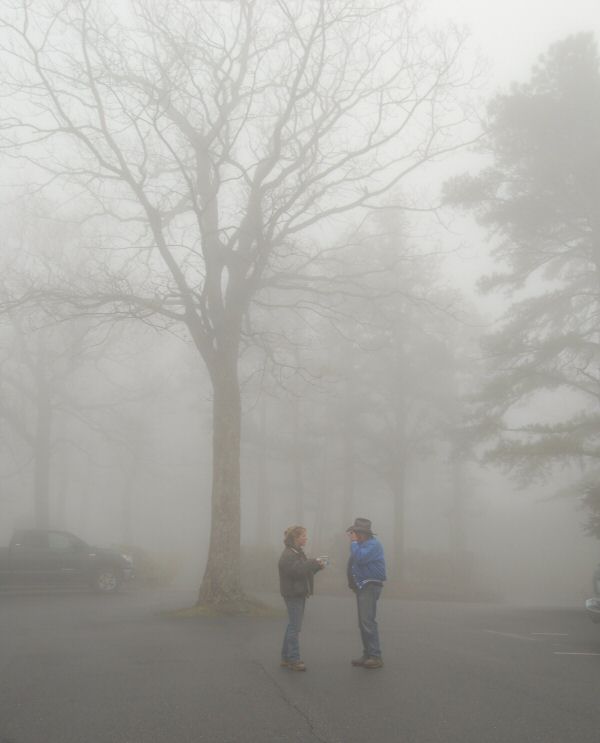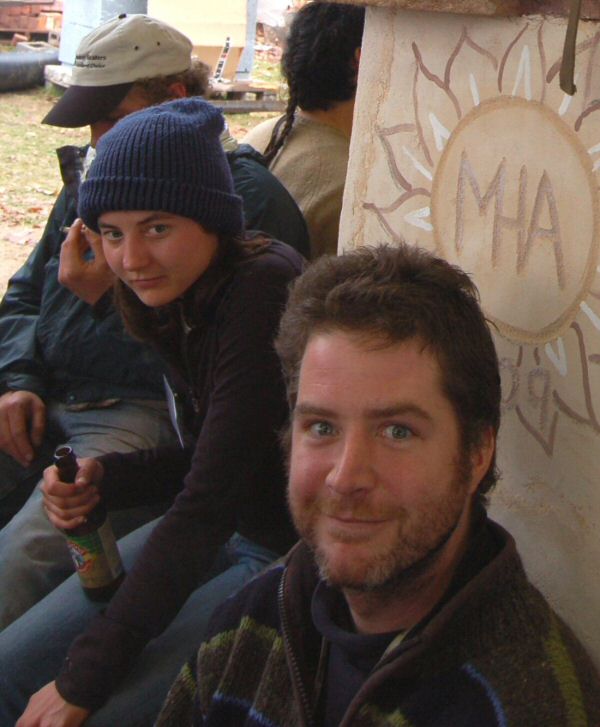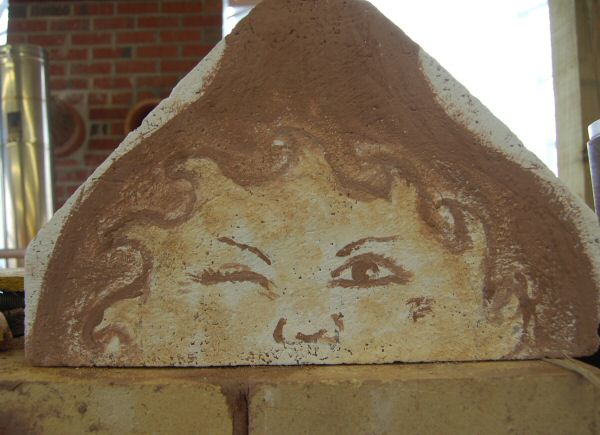 Frank, we missed you.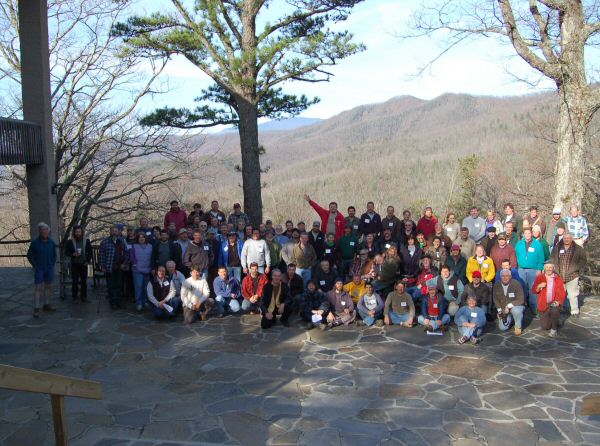 High resolution version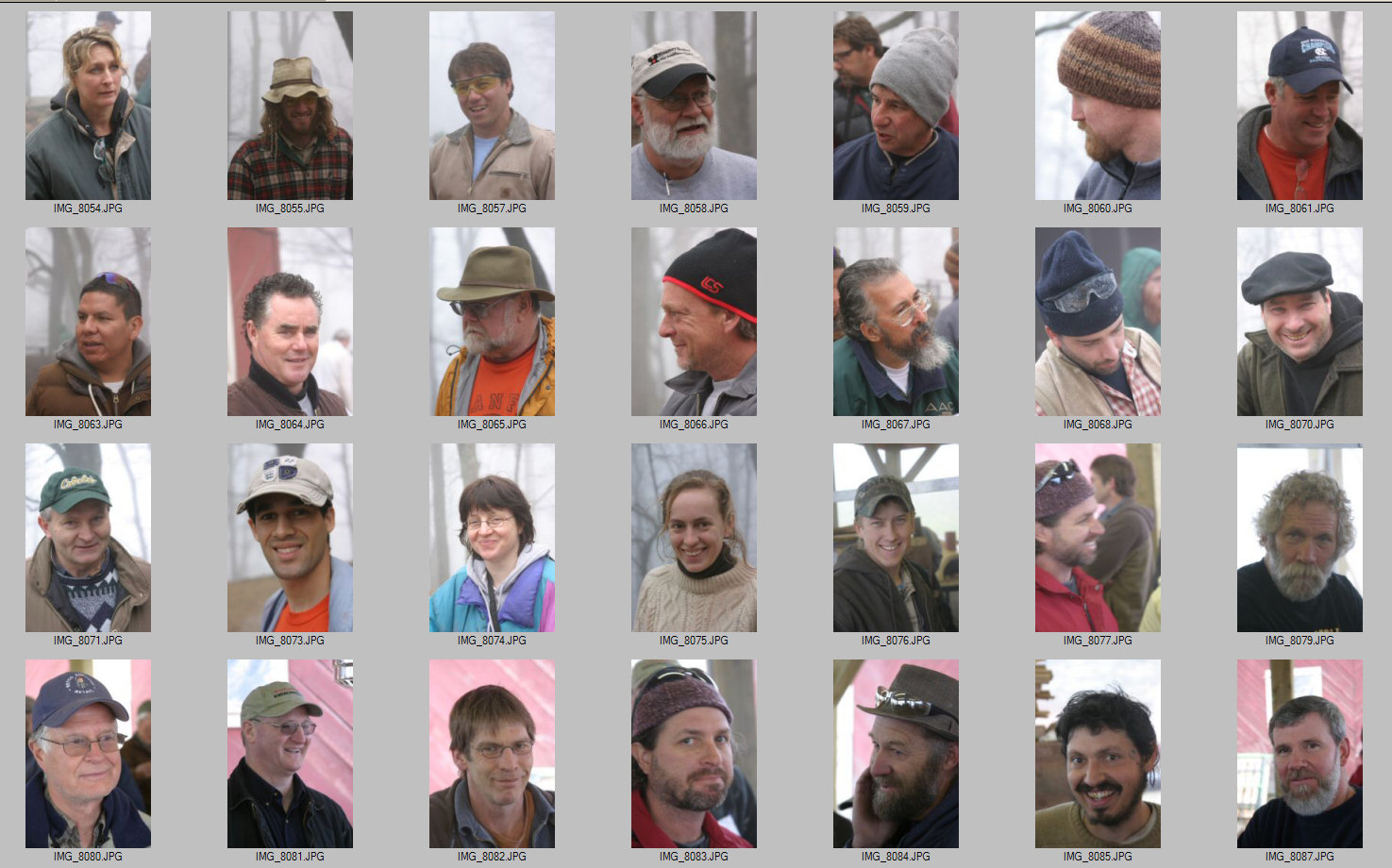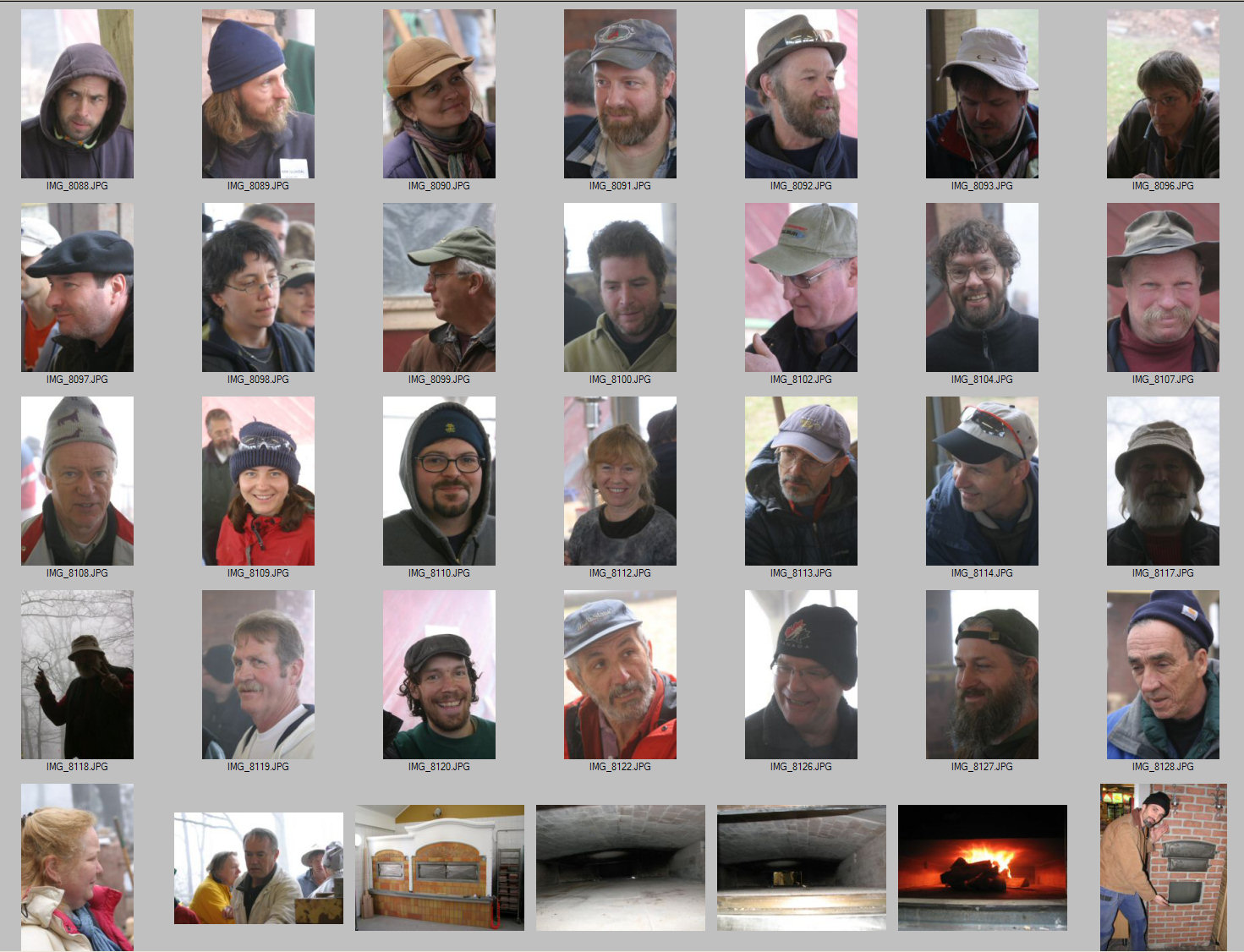 (Scroll right for more people)
Thanks to Tom and April Dougherty for the photos.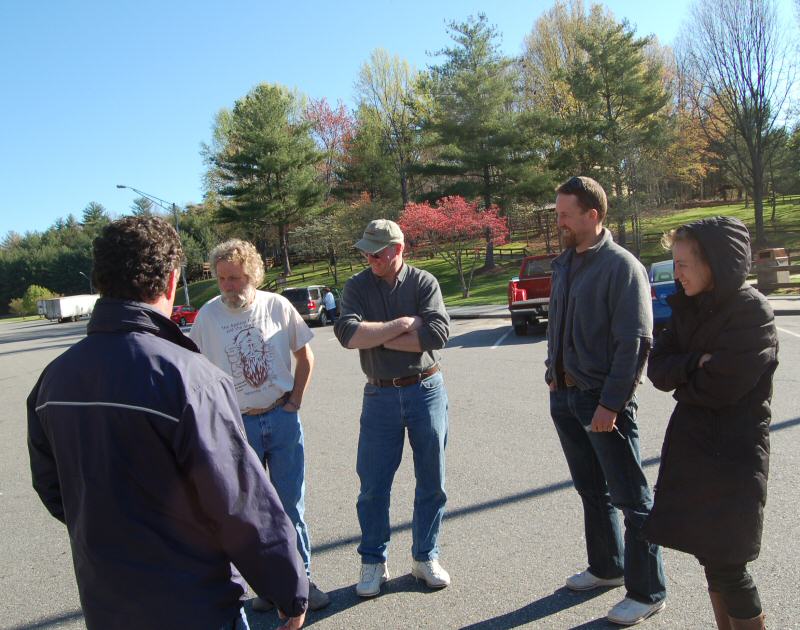 Six of us left Wildacres early Thursday morning and convoyed north towards William Davenport's family hunting lodge in PA,
where the conversations and ideas continued to flow.
Looking forward to next year already. Another great program is already starting to take shape.
---
See also,
2008 Photo Report
2007 Photo Report
2006 Photo Report
2004 Photo Report
2003 Photo Report
2002 Photo Report
2001 Photo Report
2000 Photo Report
1999 Photo Report
1998 Photo Report
1997 Photo Report
This page was last updated on January 20, 2010
This page was created on April 18, 2009
Back to: