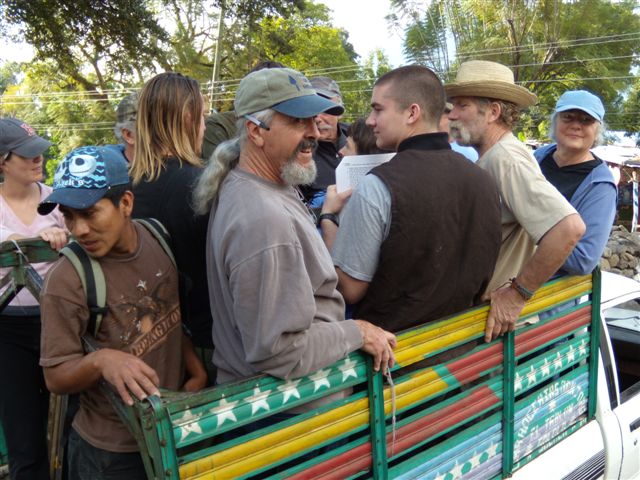 This year, during my last few days of prep before I leave for my annual
stove building mission in Guatemala, I again find myself reflecting on how
much this project has become such a part of my life.
I'm thinking of the many fine friends I have met and worked with in some
very funky places.
When I think of the 10,000 mothers, fathers, and children that have clean
air to breathe, thanks to all those vented estufas, it makes me smile.
It makes me appreciate all of the people, over this past 12 years, who
have given their time, their money, and their good energy to help support
Masons on a Mission.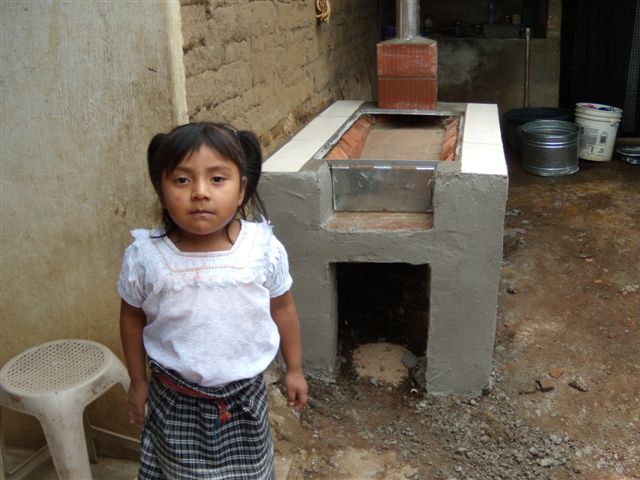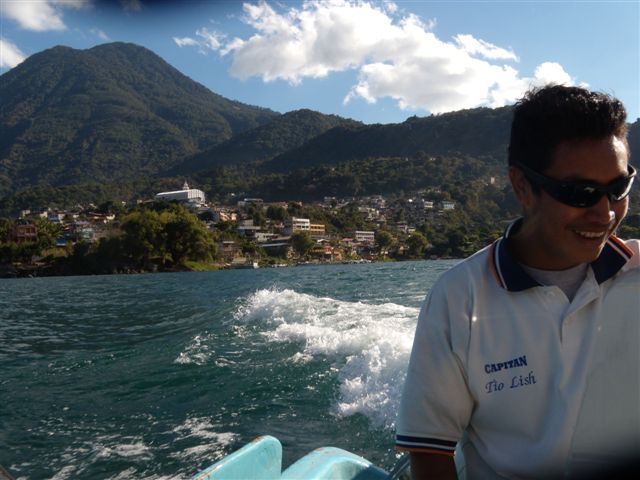 This up coming mission will find us on the shore of Lake Atitlan, at about
5,000 ft above sea level. There are many villages there perched on the
fringes of the volcanoes and mountains that surround the lake.
We will be staying in the village of San Marcos la laguna, and building
stoves in the nearby villages of San Pablo and San Juan. MOM has been
building many stoves in that area on the lake, and have virtually
eliminated unvented fires in San Marcos. We are currently building stoves
in other villages nearby San Marcos.

MOM also continues to fund the building of estufas by local masons in the
higher mountains north around Xela, where we first started building
estufas in Guatemala.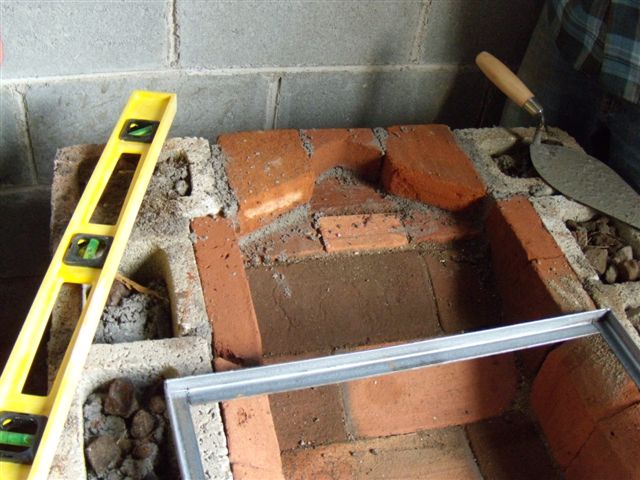 We have about 20 volunteers going with us this February 2011.

These photos show mostly the usuall days activities of building estufas.
The drive in the morning, building, lunch, more building, and the boatride
back.
The photos of children (holding up various gift items that we passed out)
is when I visited a 6 room school house in a village near Xela, where we
have built many estufas, that MOM contributed half to the cost of building
the school.
One also shows what the crew sometimes has to put up with, waiting at the
end of the day for the boat ferry to get back to San Marcos.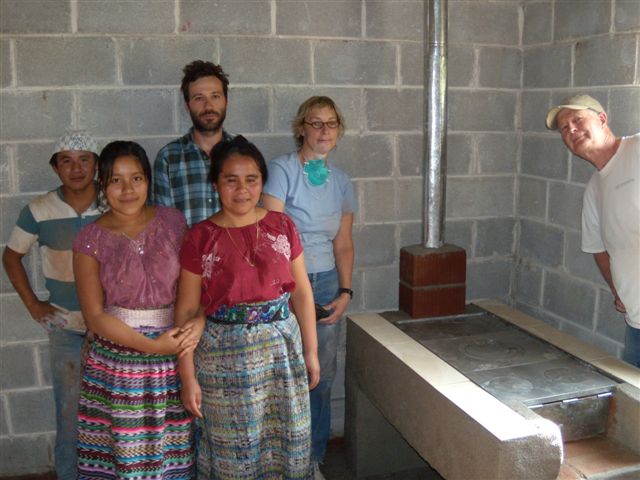 It still costs an average of $150 per stove, should you be moved to make a
donation. Every volunteer pays for all of their expenses. All donations go
to building stoves in Guatemala.
I am also always needing a few more experienced masons to "mix" in with
our inexperienced (with bricks and mud) volunteers.