2009 MHA Annual Meeting
Auction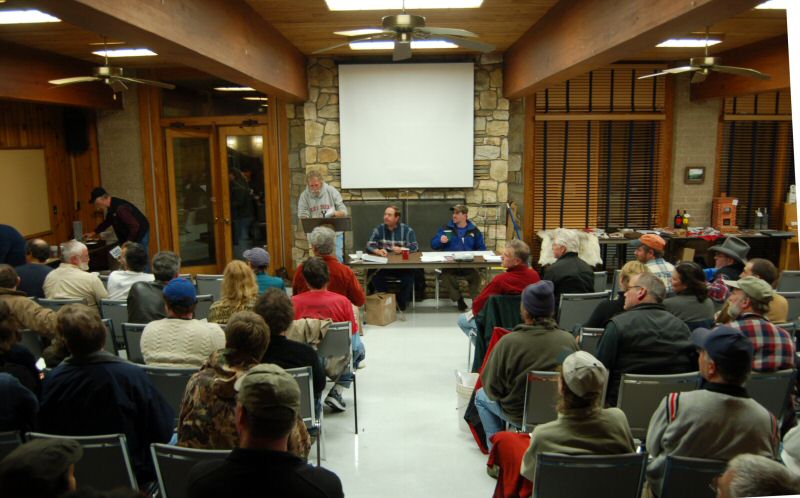 Marty Pearson was the auctioneer this year, and did an amazing job. Everyone was rolling in the aisles with laughter, with their wallets open.
We raised a record amount -- $23,464.00. That's more than twice the previous record. Donor List.
Thank you to all the donors.
In particular, TULIKIVI for their generous donation of their new Whirlbox heater, which raised $6,000.00 for MHA.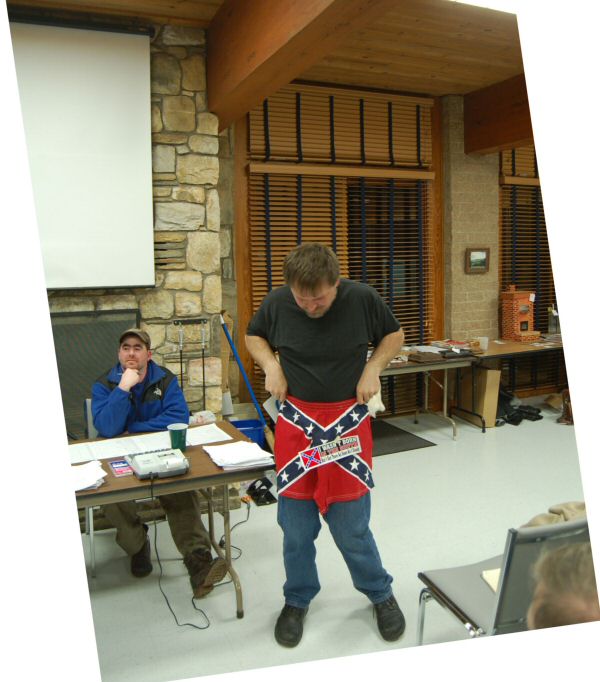 Worm won the confederate underwear. "They match my sheets."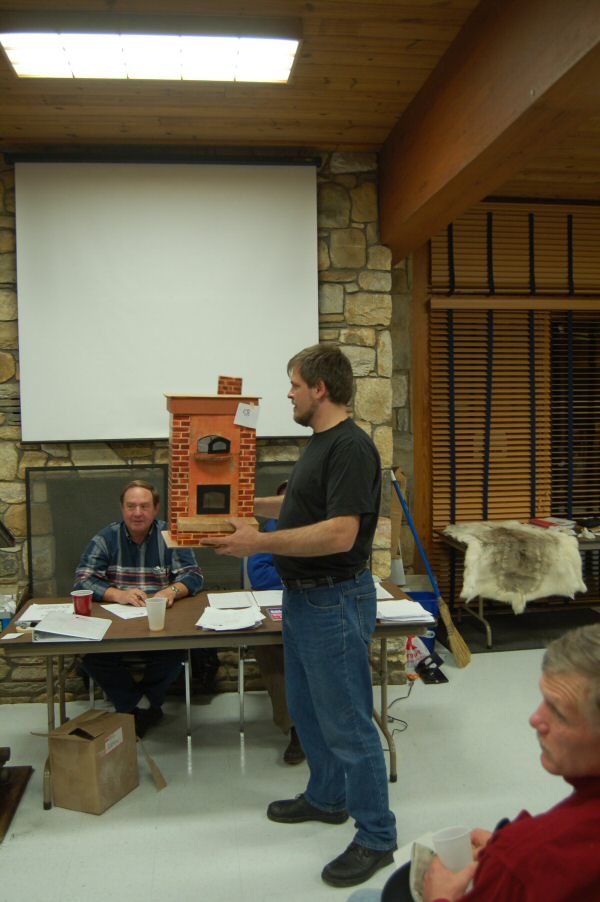 Poppy Sandoval donated this great heater model. It folds open to reveal a detailed interior.
Perfect for doing demos at home shows.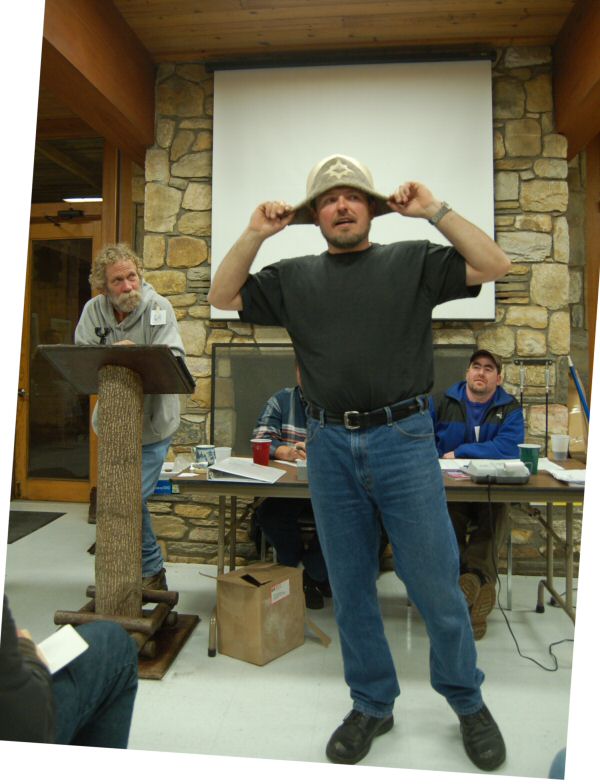 Wool felt authentic Russian sauna hat, donated by Alex. It had Dave's name on it.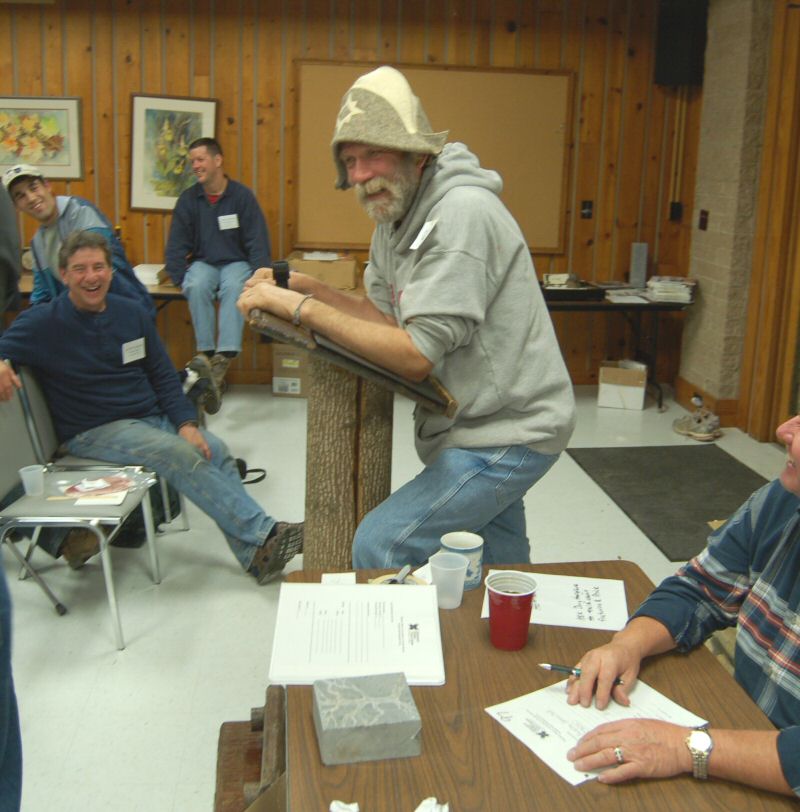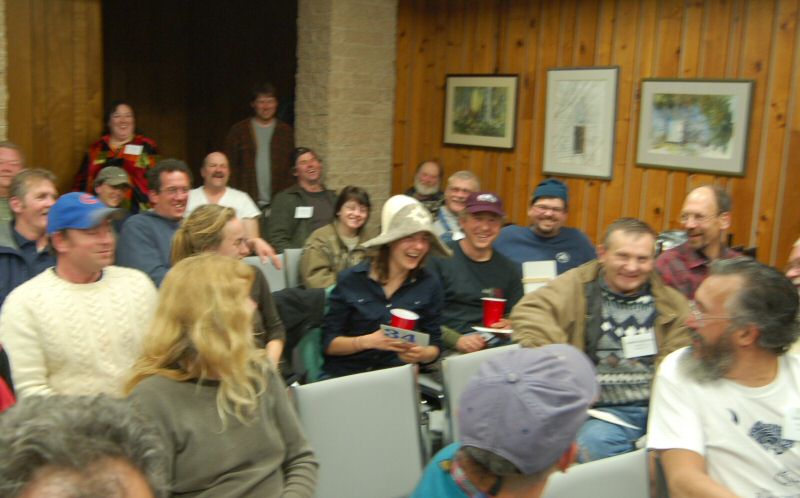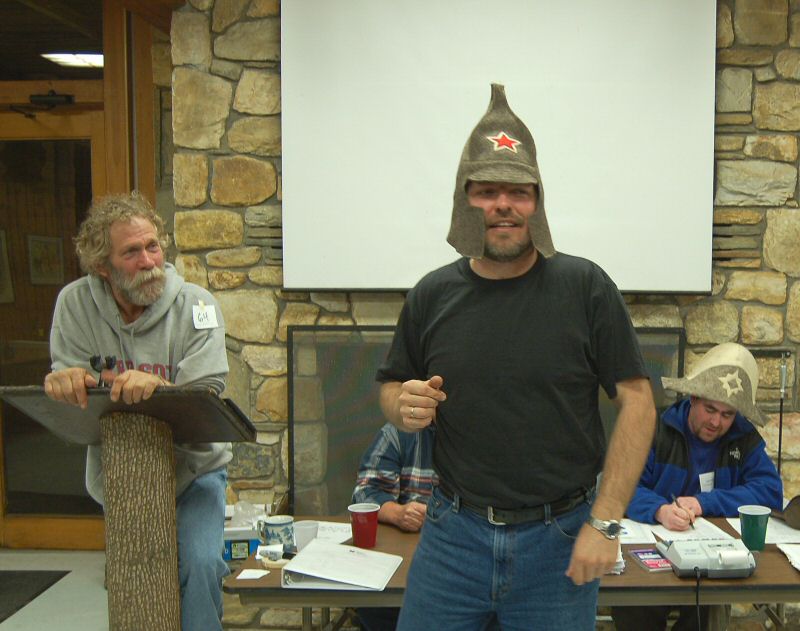 Genuine official issue Russian army sauna hat.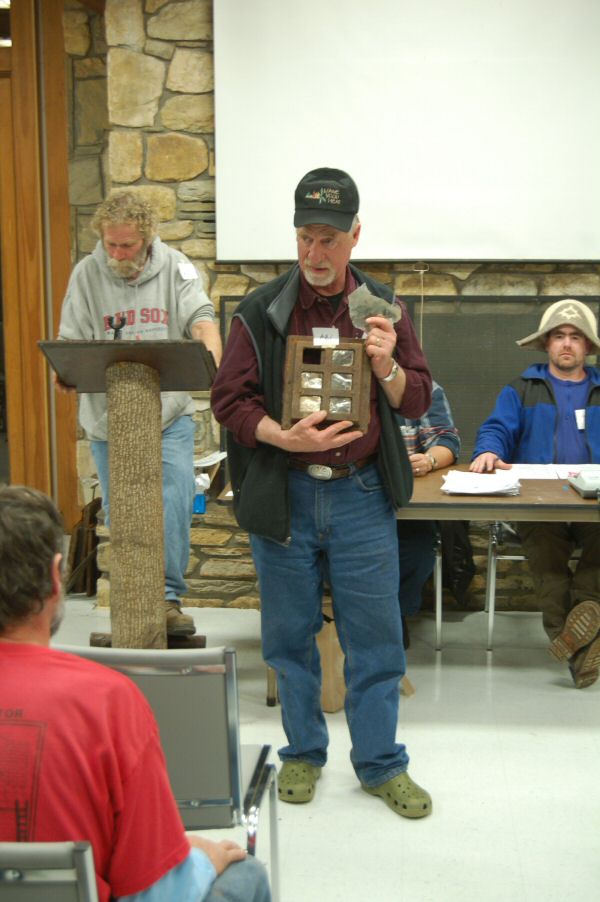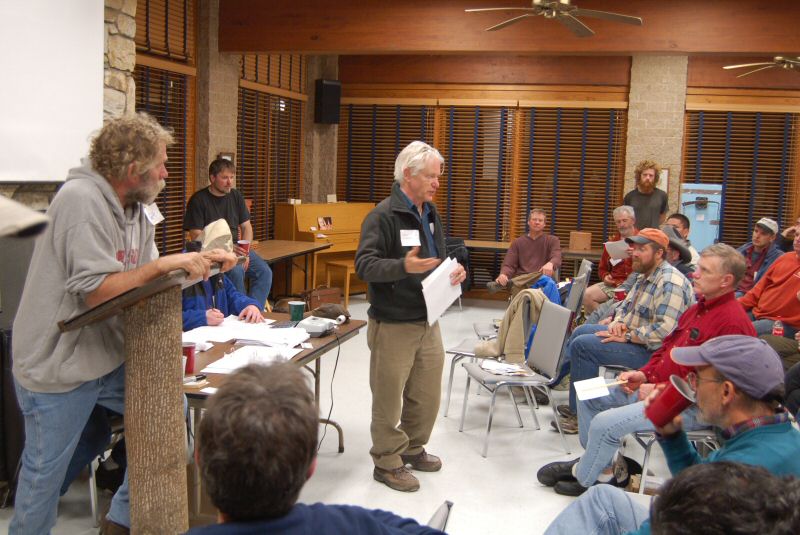 The big moment of the evening - auctioning off the Tulikivi. The new owners got a great deal, getting it for half the retail value of $12,000.00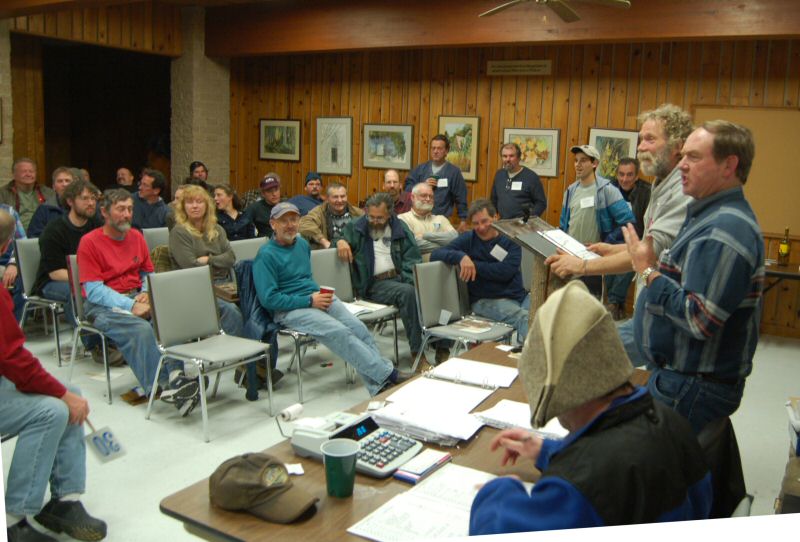 ---
See also,
2008 Photo Report
2007 Photo Report
2006 Photo Report
2004 Photo Report
2003 Photo Report
2002 Photo Report
2001 Photo Report
2000 Photo Report
1999 Photo Report
1998 Photo Report
1997 Photo Report
This page was last updated on April 23, 2009
This page was created on April 20, 2009
Back to: