---
---
Article Archive
Maine Wood Heat
April 13-15, Black Mountain, North Carolina

Cookstove with Ceramic Glass Top
Raivo and Kerri Koppel
Grand Marais, Minnesota, February 25 - March 1, 2010
Tom Trout
MHA member Jeff Owens and family are featured in Detroit paper
The News-Herald
by Hikari Fukazawa
Anjou, France
New York Times, March 4/10
Woodheat.org
Aprovecho Research Center
by Samuel Baldiwin
download this classic text from 1986. 247 pages

White Tile See-Through Contraflow Heater
by Raivo and Kerri Koppel, Estonia

24"x24" Simple Single Bell Heater Workshop with Alex Chernov
Heater design is based on Igor Kuznetsov''s "2x2 bricks" heater.
Wildacres 2010
Thanks to Antoine Guerlain for the link

Backyard Bakeoven at Pat Manley's house
clay and sand
by John Gulland

Building stoves in Guatemala
Steve Bushway just returned from helping Masons on a Missions build cookstoves in Guatemala
photo credit: William Babb


MHA Member Marty Pearson working on a stove in Guatemala this winter
US-EPA, October 2009
by John Gulland
built by MHA member Antoine Guerlain
by Gast
from the Yahoo masonry heater list
by Treat Hull
Aquitaine, France
Modern artisanal brick and concrete floor tiles from 1880 taken from the
original floor of the house.
Click on image for rear view of heater
Custom Heatkit with top exit, see-through.
The Woodpile

Red Stove

Single Bell heater core with black oven and heated bench and backrest
built by MHA Member Chris Springer. Designed by Alex Chernov.
Chris attended Alex's workshop last fall
construction photos
Distributed in France by MHA Member Thierry Coulon

Rocket/Bell Heater by Peter van den Berg
update from Peter, Feb 6/10
details at Rocket Stove Forum
3-D interactive Sketchup model
Environmental Building News, February 1, 2010
by Alex Chernov and Sergei Kuznetsov of Stovemaster

5 Run Heater, Hudson N.Y.
Built by Steve Bushway. Facing design by Ksenia Chumakova.
Ksenia is an architect who attended Wildacres 2009, and will be attending 2010.
Client feedback (for a different heater)
video by Doug Hren
Bell heater core, built by Marty Pearson and Tony Dasilva , who generously donated $4,000 labor
to the 2009 MHA Wildacres Auction
by Stan Homola
Double Bell Heater with Fireplace
Shown above is 1st place winner, Marty Pearson
click link for details on the 3 winners
With Master Masons Chris Prior, Dan Givens and Scott Helms
Chris has perfected this radical design over the last 12 years
with Norbert Senf, Alex Chernov, and Tony Biundo
by Marcus Flynn
Top 5 MHA Page Views, January 2010:
1.).......16,318 -------MHA Home Page
2.)..........6036 -------MHA Gallery Page
3.)..........5995 -------MHA News 4.)..........3529 -------Strawbale Links Page
5.)..........3523 -------MHA Members Page

Total Page Views for January: - - - 115,203
Cobden, Ontario, Jan 27/10
- over 100 local woodburners attended
- John will be presenting at Hearth Expo in Orlando this year
Jeffrey T. Owens
From the Yahoo Masonry Heater List
by Marcus Flynn
ASHRAE Transactions, 1995
Thanks to Dave Misiuk for finding this
Comments from Alex Chernov
Cathy Smallwood, Newfoundland
Facebook
Mason: Martin Palmer
built by Max Edleson
Max led a rocket stove workshop at Wildacres last year
he has already registered for Wildacres 2010
Richard Jussel cookstove on MHA-Net
by Marcus Flynn
built by Alex Batsulin and Marcus Flynn



Wildacres People
Thanks to Tom and April Dougherty for the photos.
Click on the photos for a larger version.
Send me an email (mheat(at)heatkit.com) if you want a high res version of your photo.
dug up on-site by Marcus Flynn
a report on Marcus's Russian trip will be online soon
New York Times
by Norbert Senf
Moscow, May 12 - 24, 2009

Heater/Fireplace Combo by Alex Batsulin, Russia
Thanks to Marcus Flynn for hosting the content.
Step-by-step photo sequence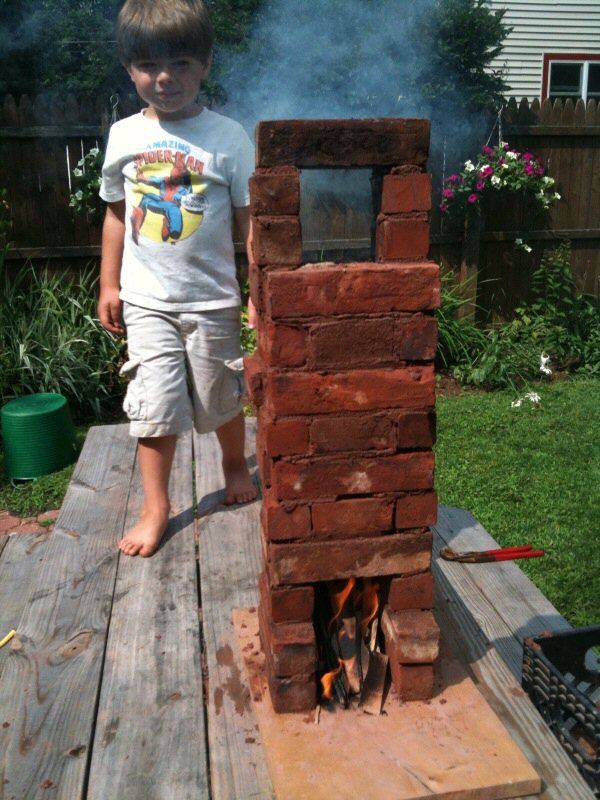 First Big Stove Project
Liam Davenport built this with help from his dad, William

Condar Training
Alex Chernov visits Lopez Labs with his new Condar emissions sampler.
Mason: Richard Dakin
Architect: Phillip van Horn
Oven Design Consulting: Norbert Senf

Martin Luther's room, Wartburg, Germany (16th C.)
Unfinished, but structurally sound Guastavino vaulted staircase.
St. Lawrence Basilica, Asheville, North Carolina.
Additional photos, from the 1998 MHA Meeting
from Igor Kuznetsov (4 Mb .AVI file)
Structural steel detail. Under construction, June 8/09
Elmore Mountain Bread, Vermont.
Well worth a click ---ed.
updated June 2/09

Heater Tour
Ksenia Chumakova is an architect recently graduated from Cornell University.
She is actively interested in masonry heaters, and attended Wildacres 2009.
She recently visited MHA's David Lyle document collection,
hosted here at Masonry Stove Builders in Shawville, Quebec.
In the photo, Ksenia is checking out the first Canadian double skin contraflow heater, built nearby in 1981.
Reclaimed brick and thin lime mortar joints.
by Marcus Flynn
French Basque Country
by Marcus Flynn

Construction drawings for Wildacres/09 Five run soapstone/firebrick hybrid heater
Available in the MHA Members' Lounge
City of Montreal
A live report from Spain, by Marcus Flynn
by Marcus Flynn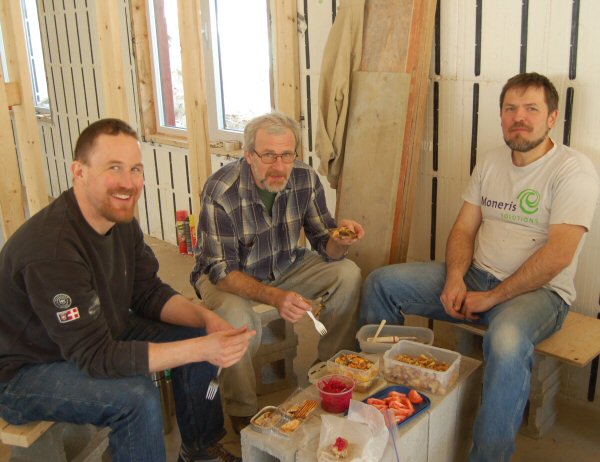 Heater Masons
Joel Dick and I visited with Alex Chernov and his apprentice, Sergei.
They were working on a project 2 minutes around the corner from ours, in Chelsea, Quebec. March 17/09
Priced "delivered and installed" in the Toronto area
Design based on Alex's 2007 Wildacres workshop
by Alex Chernov
by Marcus Flynn
by Marcus Flynn
by Marcus Flynn
-check out the cool door closing system

Interesting Earth Oven Repair
by Kiko Denzer
University of Portland, May 3rd, 2009
by Paul Hawken
Thanks to Andre Fauteux, editor of Maison du 21e Siecle, for making the most recent
definitive inquiry to the Ministry.
Fairbanks Daily News Miner, May 12/0

Masonry Heater Lecture, SUNY Canton, NY
North Country Sustainable Energy Fair, April 24/09
Damper experiments with a contraflow heater.
Can we eliminate the chimney damper and replace it with a cold air bypass?

Updated on March 14/09
Tips and tricks from William Davenport on the shiner facing method
he has developed
A lively round table discussion, updated on Aug 17/08
with comments by Lars Helbro
by Alex Chernov
by William Davenport

Contraflow heater core
Rear white oven, domestic hot water coil, front heated bench, 12" extra height.
Core assembled by home-owner, eastern Washington. Client's progress photos, March 25/09

Heater Training for Registered Professional Masons in Quebec
"Finnish Style Masonry Heaters" is the name of a 120 hour training course for qualified professional masons,
organized by the Quebec government construction training office. Masons are paid wages to attend the course.
Thanks to Tristan Lebreton for the report.

The kit heater being assembled is manufactured in Quebec by Foyers Feuvert, a new MHA voting member.

Recent Testing at Lopez Labs

A Masonry Heater in the White House
Concept by William Davenport
Seen for sale in Lille Bradeie, France
photo by Marcus Flynn
by Norbert Senf
updated on January 30/09
Powerpoint presentation
by Alexander Batsulin
(compare with traditional Russian oven plans -- ed)

by Alex Chernov
"...The Austrian government has recently announced subsidies of EU €100 million to help householders and companies make the switch to wood-powered heating systems."
Thanks to MHA TechCom member Ron Pihl for helping to make this happen
Renewable Energy World.Com
West Chester, Pennsylvania

Christiane Biondi from MHA member Pyromasse testifies before the Montreal Commissioners holding hearings on
the proposed woodburning ban.
See page 87 and 88 "Masonry wood burning fireplace - best practice"

5 Run Soapstone or Brick Heater with
firebrick-soapstone hybrid core
white oven
replaceable firebox
Wildacres 2009 - - Hands-On Workshop
with: Norbert Senf and Eric Moshier
by Norbert Senf
a discussion from the Yahoo MHAmembers list
by Marcus Flynn
Canada Mortgage and Housing Corporation
authored by John Gulland
by Norbert Senf
by Marcus Flynn

Small high output, high efficiency Gymse heater
developed by Lars Helbro
Lars will be giving a presentation and leading a hands-on workshop at Wildacres 2009

"Here in Denmark, those builders who never test their heaters are also the ones that build the most complicated stoves"
Fairbanks Daily News Miner

Jane Austen's oven
Chawton, England
photo by Tom Trout
by Marcus Flynn

Bakery Oven at Pompeii
John Rousseau's travel blog
by Marcus Flynn
by Marcus Flynn
New York Times, April 15, 2009
by Tom Reed, E. Anselmo and K. Kirchner

Tulikivi's new whirlbox design, assembly & operation
with Doug Hargrave and Tulikivi representatives
Hands On workshop #3 – Wildacres 2009


(ed note: 85% efficiency, using the European definition (HHV),
equals approx. 75% efficiency, using the North American definition (LHV).)
November 7, 2008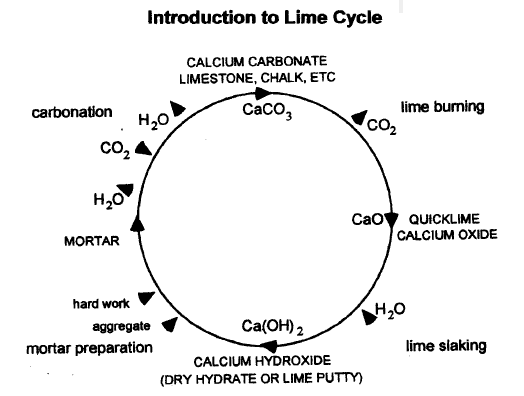 Frederik Stevenson teaches in the Heritage Masonry program at Algonquin College in Perth, Ontario.
He is a highly regarded authority on lime and on masonry restoration.
---
This page last updated on February 27, 2010
Back to: