2017 MHA Annual Meeting
Tulikivi TU-2200 Top Vent
People
36" Castable Refractory Oven Experiment
Kachel Workshop
Large Double Bell
Squirrel Tail Oven
Pat Manley Oven
T
est Heater by AFPMA
Fire Tube Multifunctional Masonry Heater
Batch Rocket Cook Stove and Heater
HMED 22" Contraflow
Small Finnish Contraflow for Beginner Masons
Quick Grill by Chris Prior
Tulikivi TU-2200 Top Vent
Ecostove
Tiileri Brick Heater Kit
Archguard demo
Presentations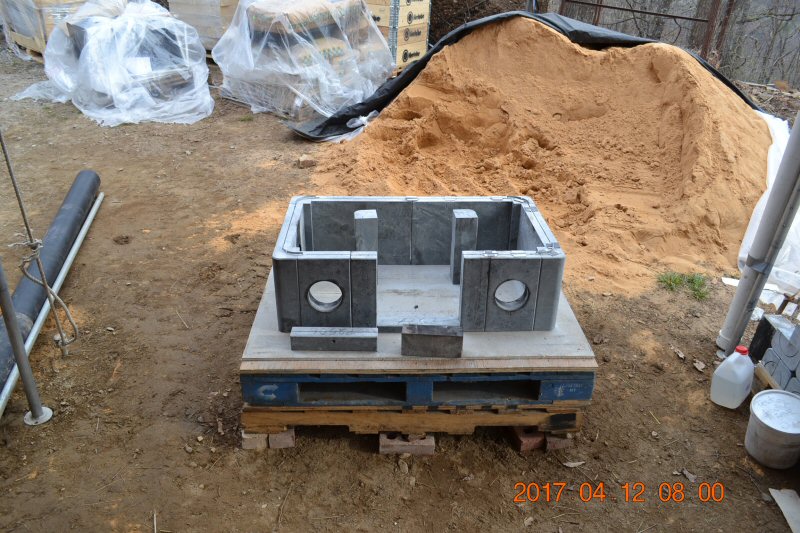 U2200 is a popular mid-sized model (about 4000 pounds).
This particular heater had been assembled and tested for a week in a lab in Vermont before being
shipped to Wildacres.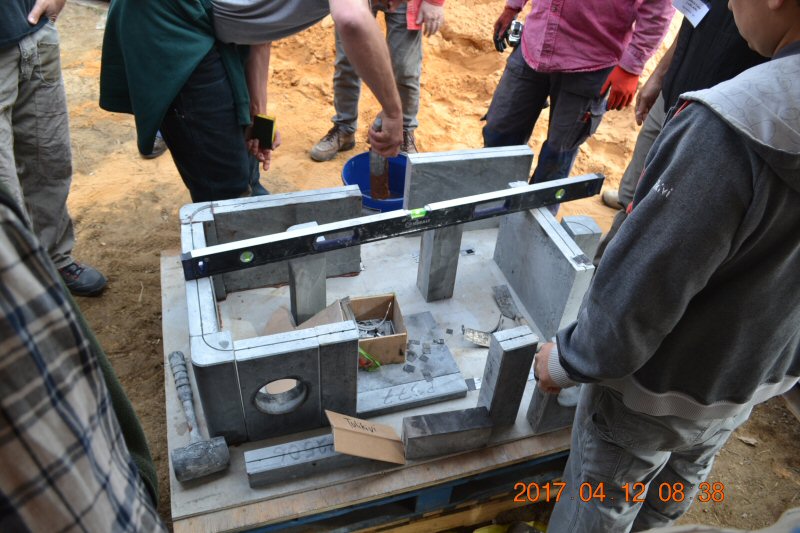 Levelling the base course.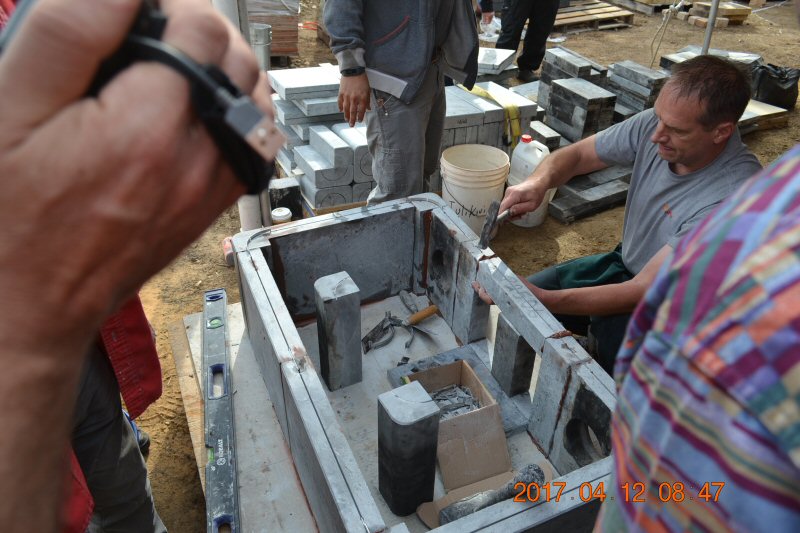 Pinning the ash door lintel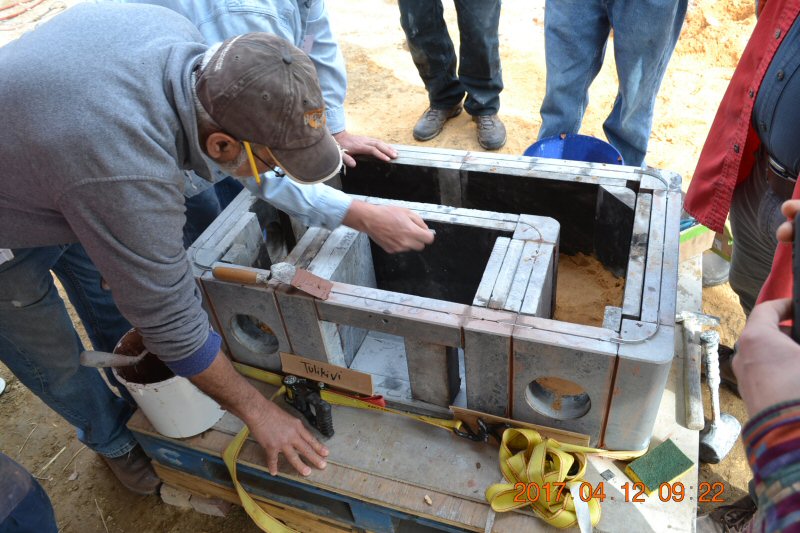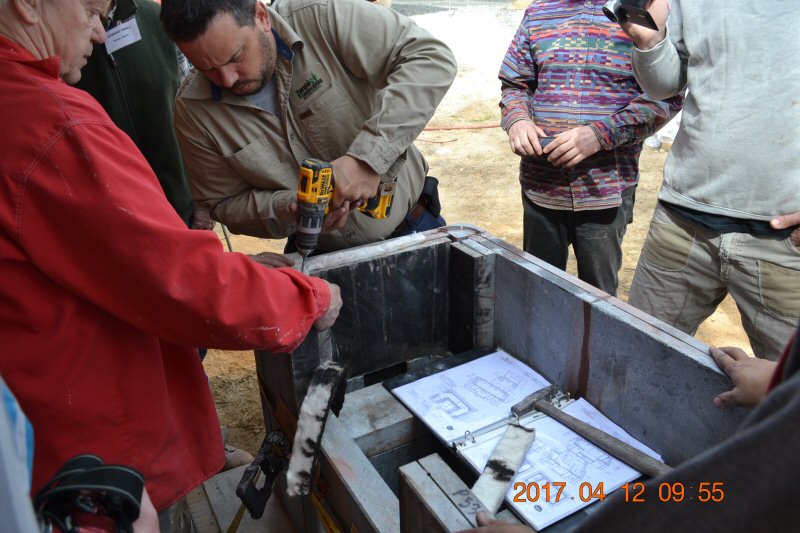 Drilling so liner stones can be pinned (to allow for thermal expansion).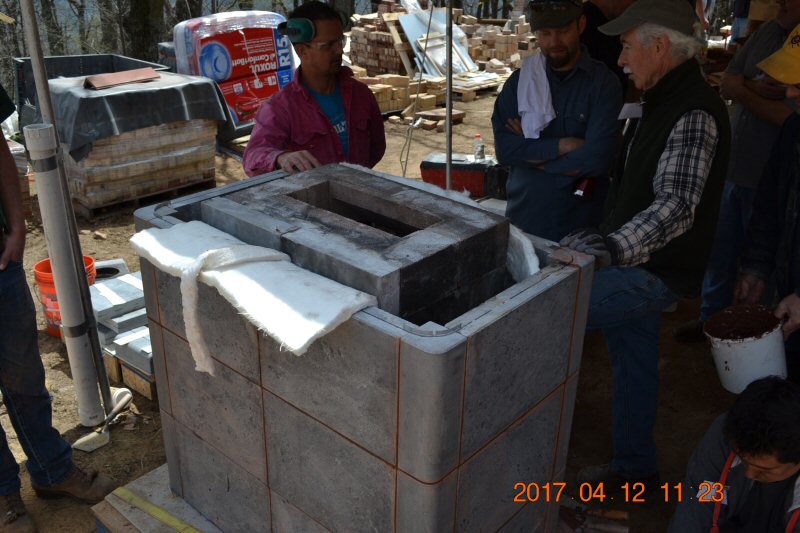 Firebox is capped with two pieces of cast refractory concrete. Brackets hold the stones together,
especially at the corners.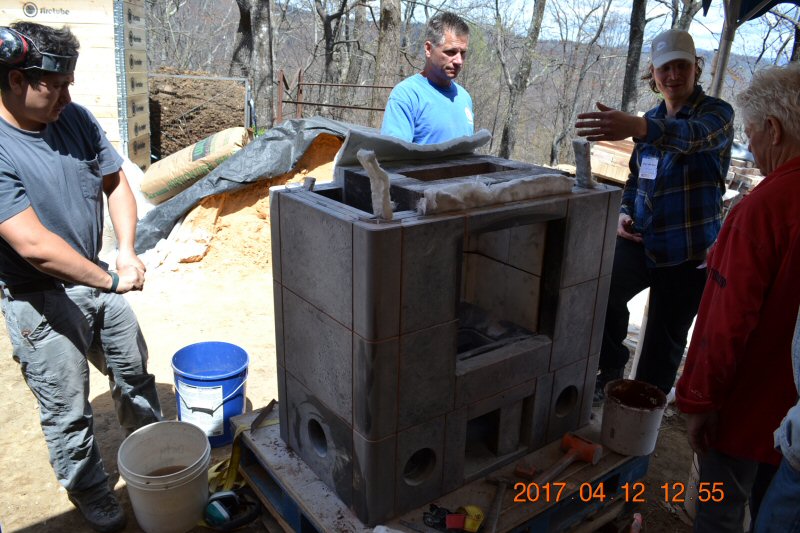 Isoglas insulation is used as gasket and in the back of the heater if installed near a wall
Onni Ovaskainen (blue shirt, grey cap) is in charge of testing at Tulikivi's R&D department in Finland.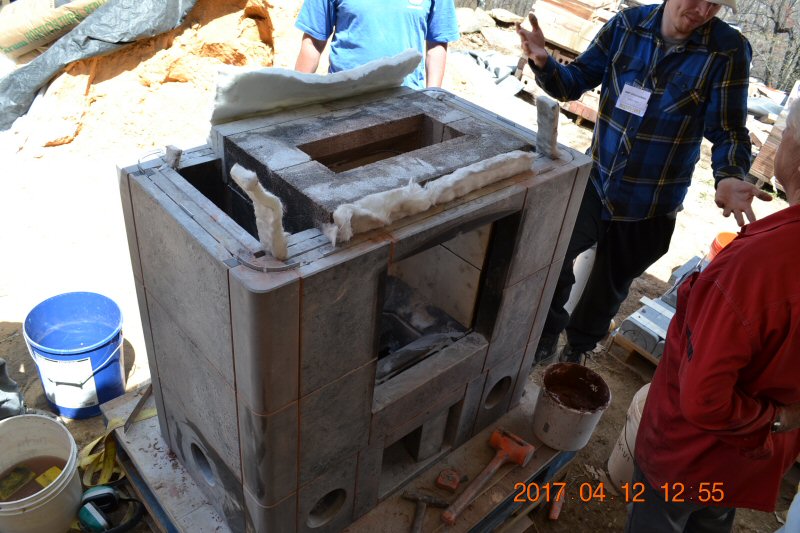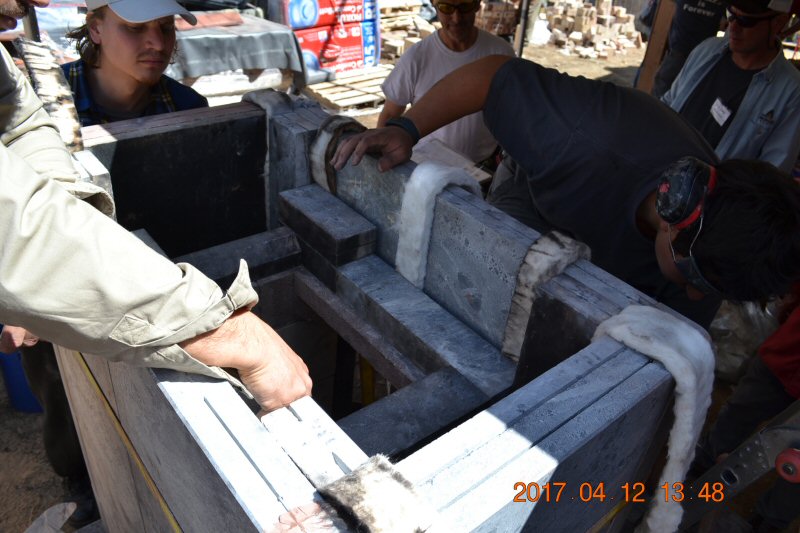 Soapstone firebricks form the throat above the firebox.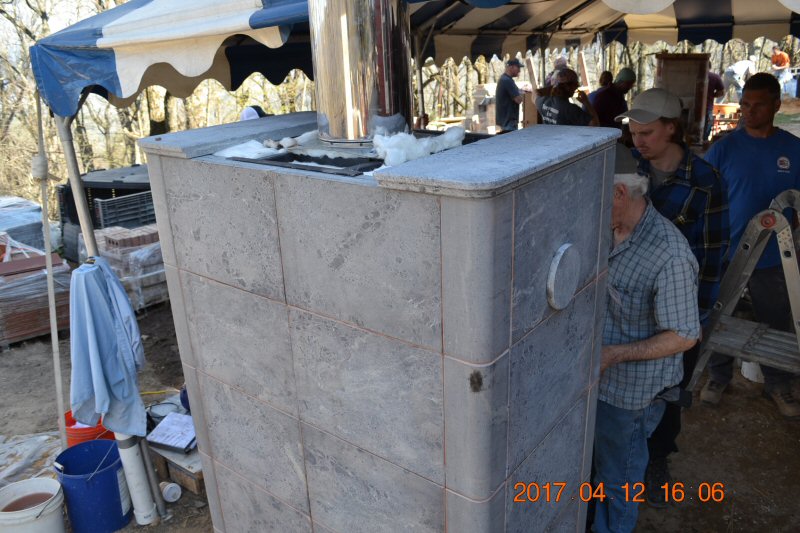 The chimney is supported by a steel bracket.
The capping stones were not installed because it would have required cutting a hole in them.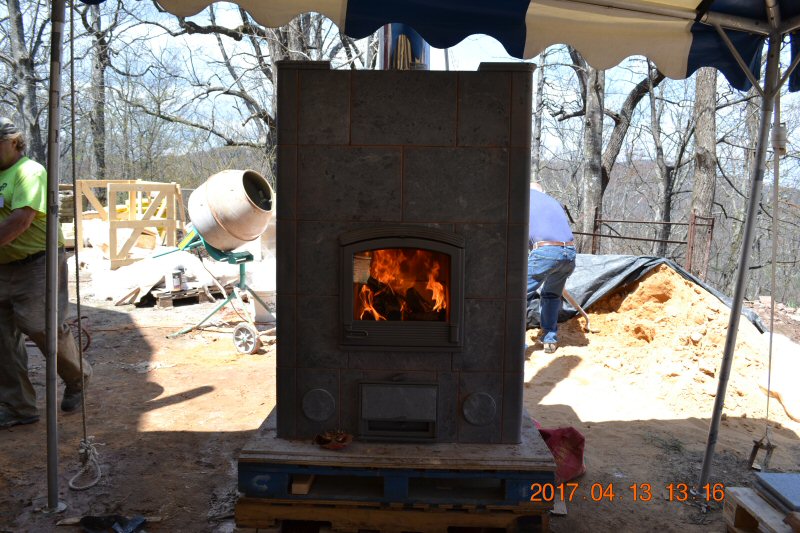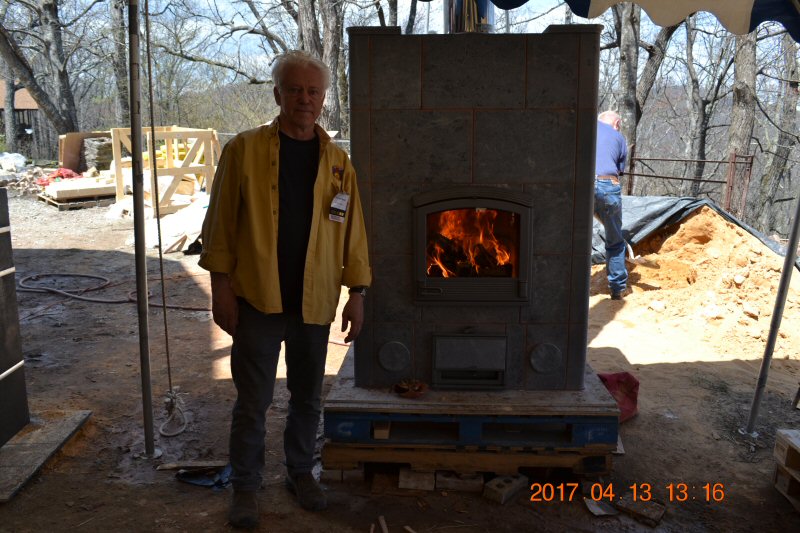 Doug Hargrave is the owner of Mid-Atlantic Masonry and a Tulikivi distributor for almost 30 years.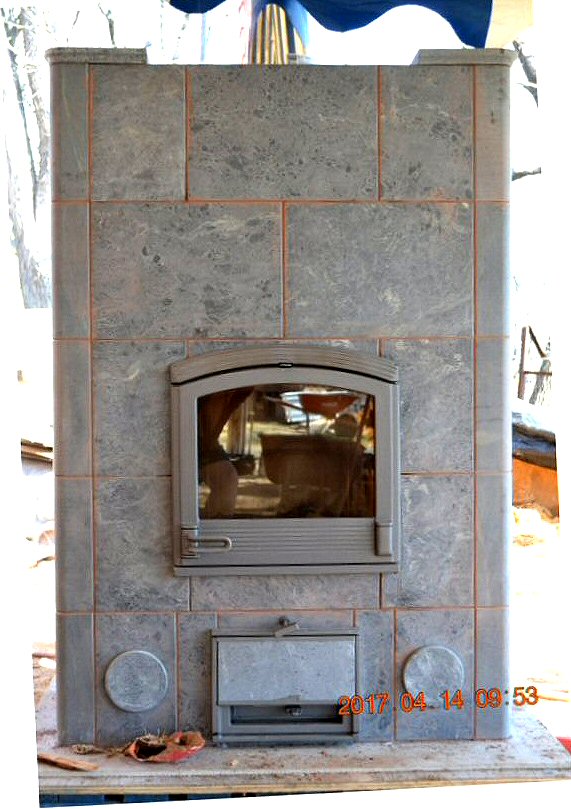 Redart clay slip was used as mortar. On a permanent installation, it would have been soapstone dust
mixed with waterglass (sodium silicate).
Thanks to precise machining of the stones, joints are only 0.5 millimetre thick (1/64").

See also:
2007 Photo Report
2006 Photo Report
2004 Photo Report
2003 Photo Report
2002 Photo Report
2001 Photo Report
2000 Photo Report
1999 Photo Report
1998 Photo Report
1997 Photo Report
This page was last updated on February 5, 2017
This page was created on April 18, 2017
Back to: