2017 MHA Annual Meeting
Kachel Workshop
People
36" Castable Refractory Oven Experiment
Kachel Workshop
Large Double Bell
Squirrel Tail Oven
Pat Manley Oven
T
esting Heater by AFPMA
Firetube Multifunctional Masonry Heater
Batch Rocket Cookstove and Heater
HMED 22" Contraflow
Small Finnish Contraflow for Beginner Masons
Quick Grill by Chris Prior
Tulikivi TU-2200 Top Vent
Ecostove
Tiileri Brick Heater Kit
Archguard demo
Presentations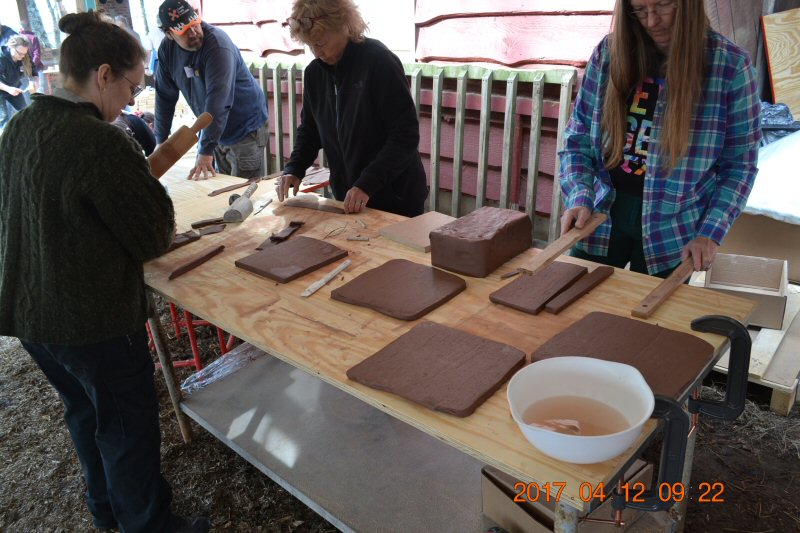 Kachel making workshop with Jessica Steinhauser.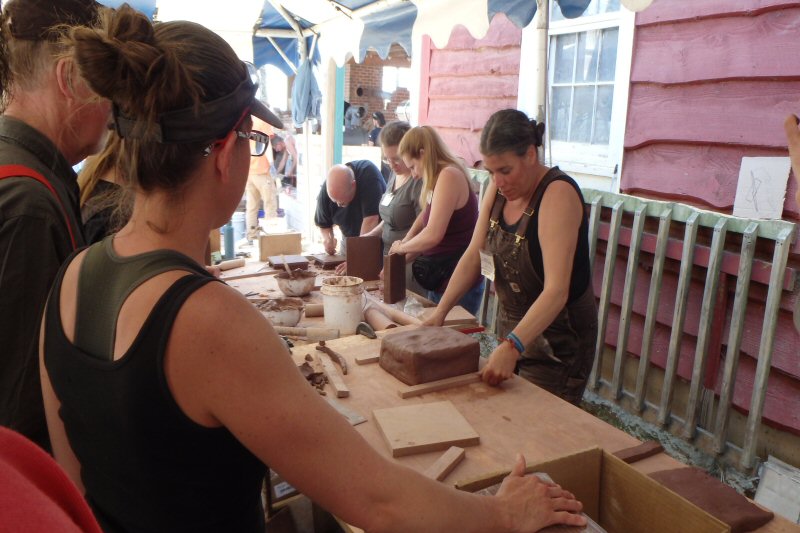 Slabs are cut from a block of clay, using a wire.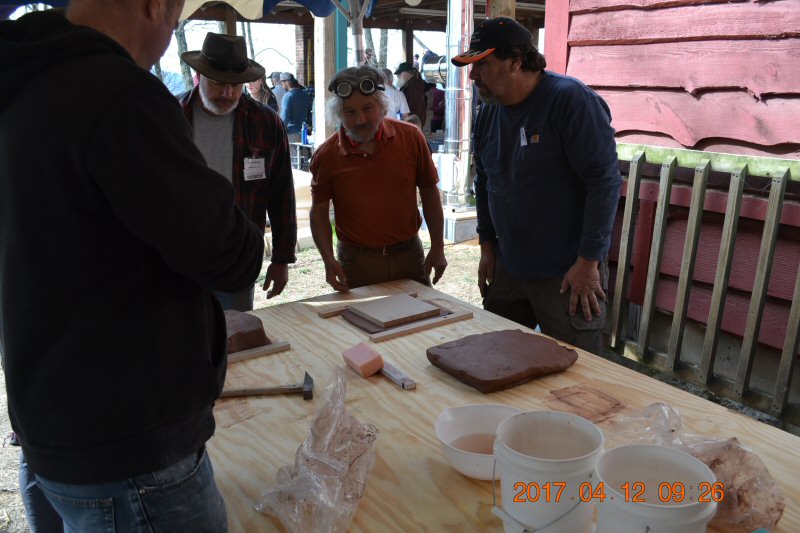 Rolling clay slabs to a uniform thickness using wooden guides.
Example of finished Kachel by Jessica, decorated with slip trailing technique.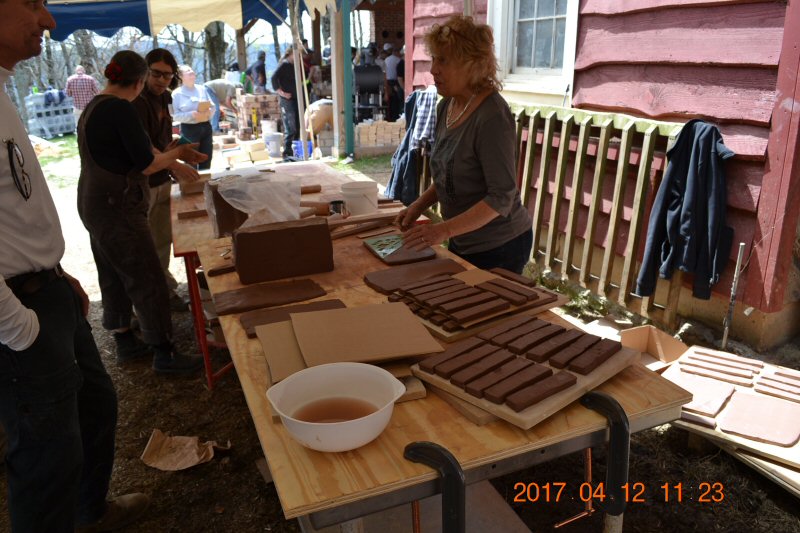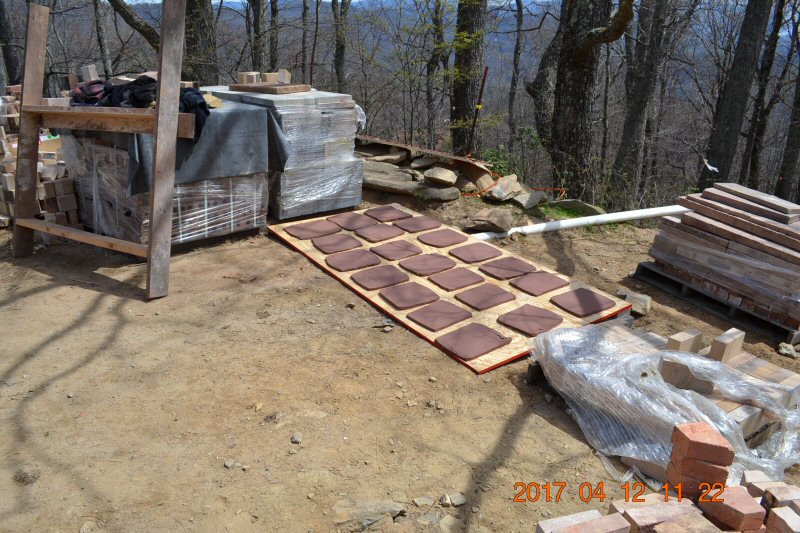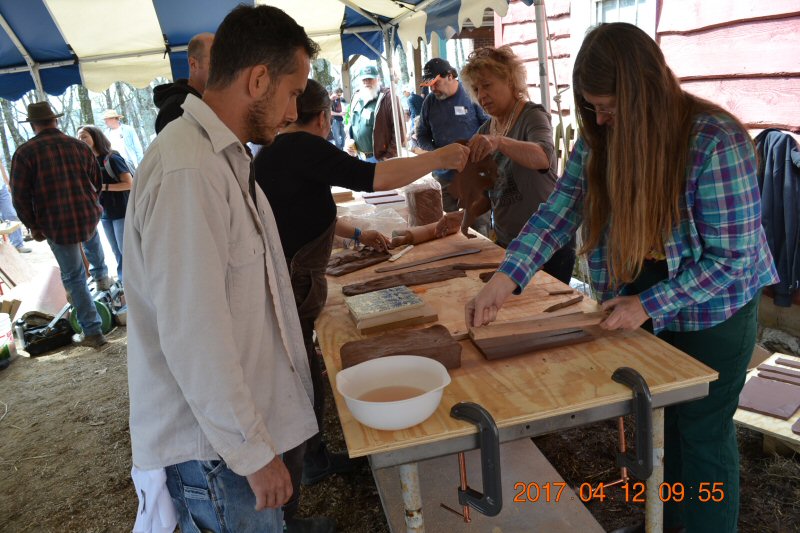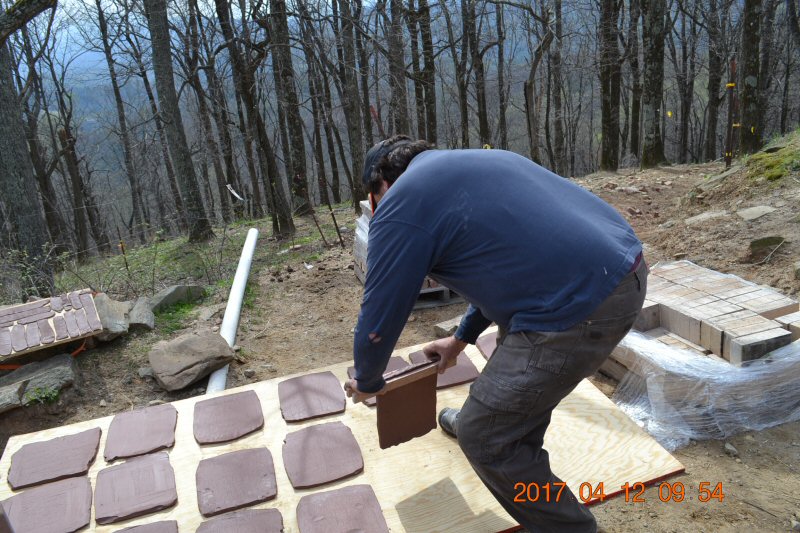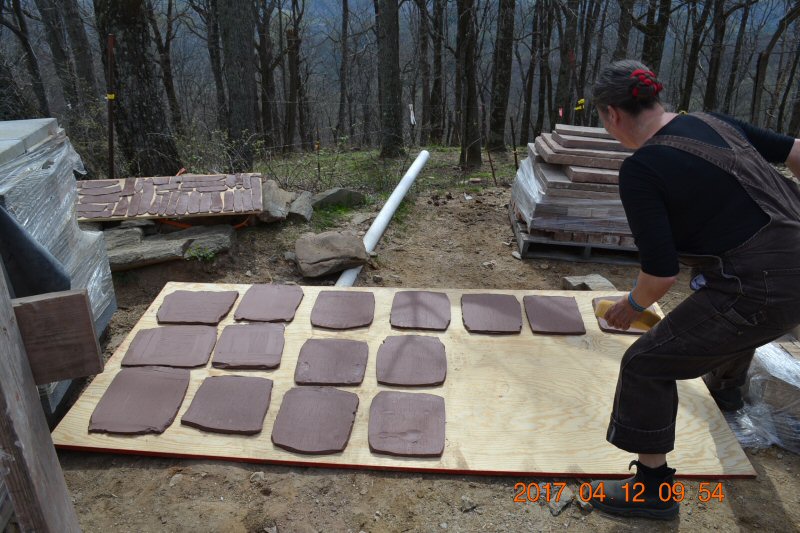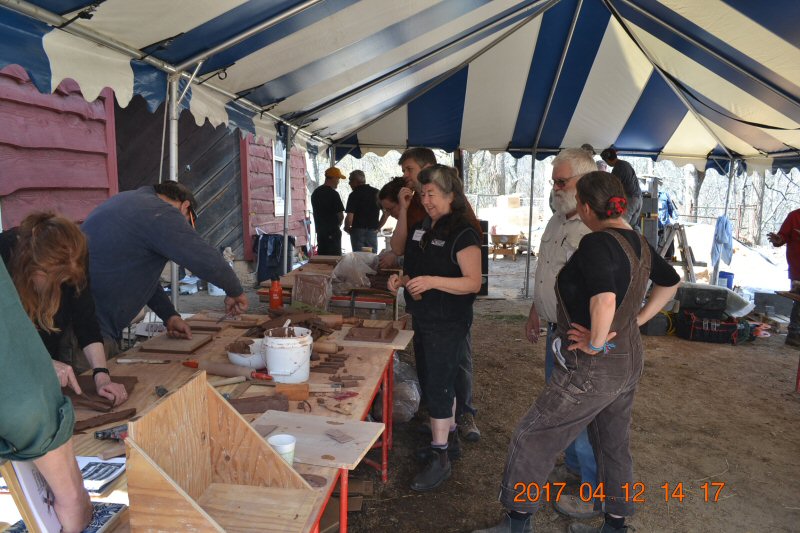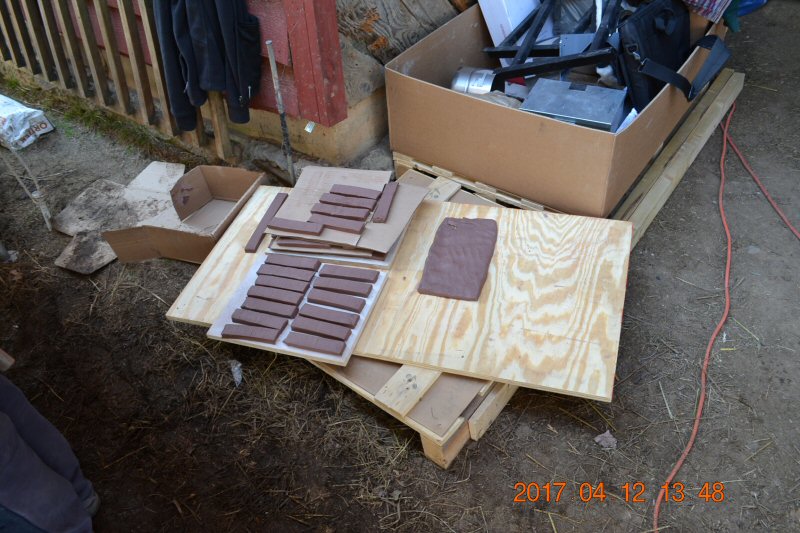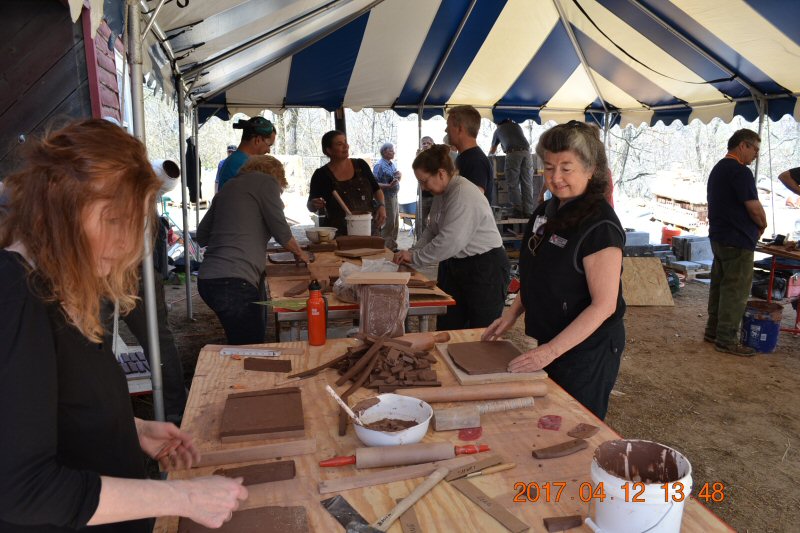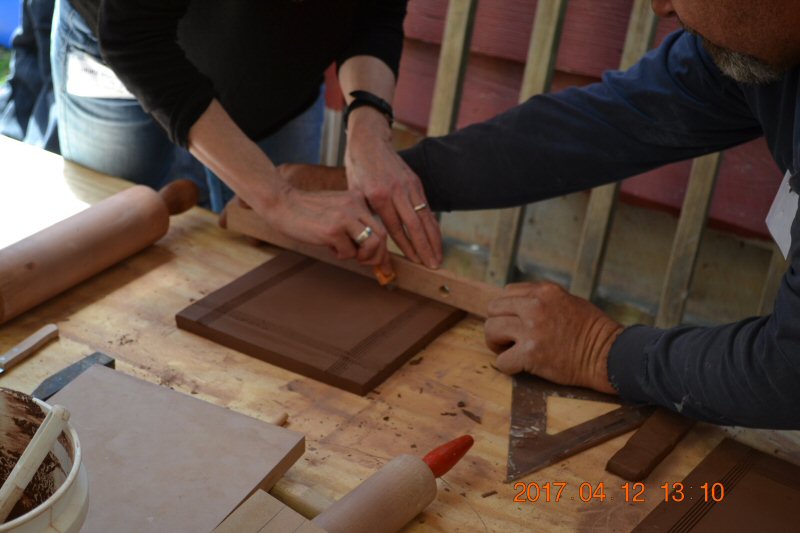 Scoring the clay to help bond the ears.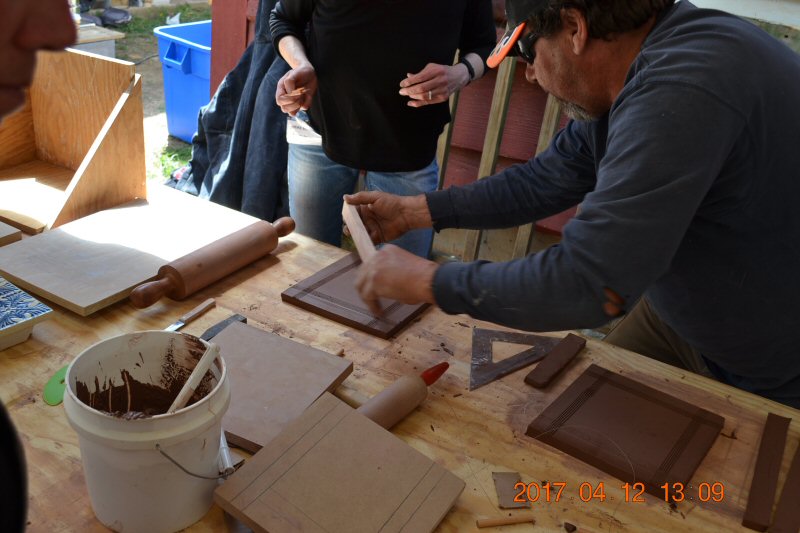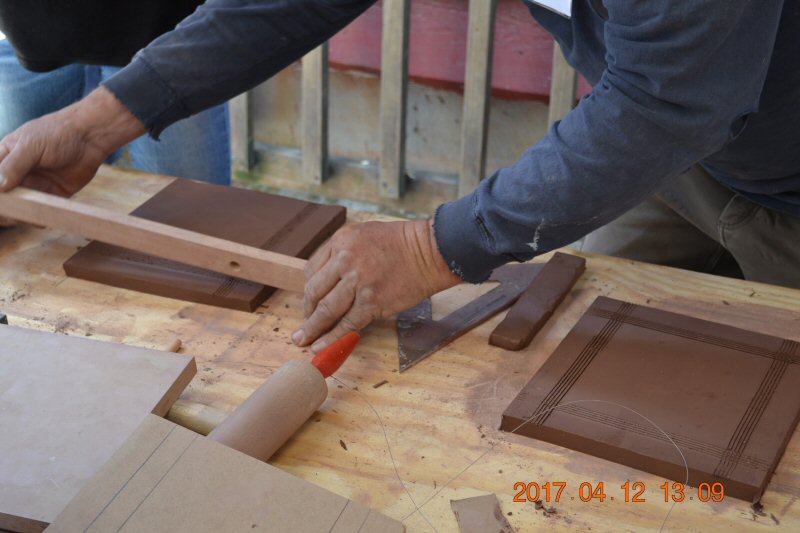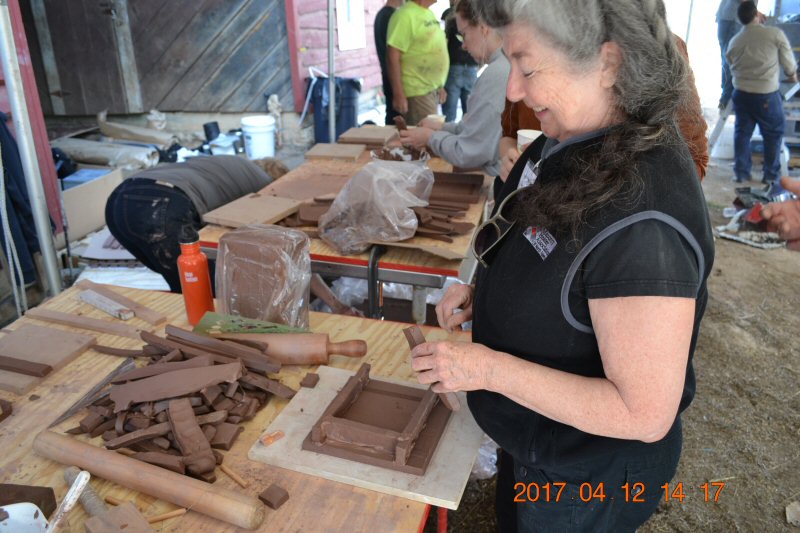 Bonding on the ears using slip (liquid clay)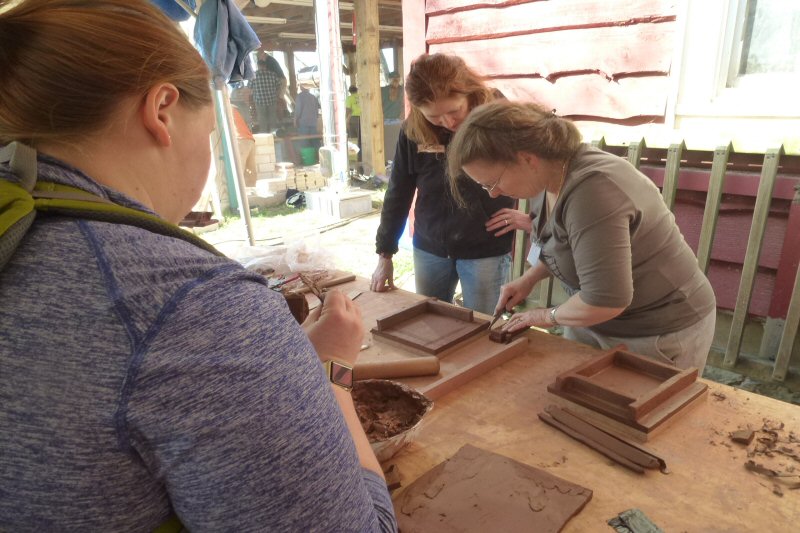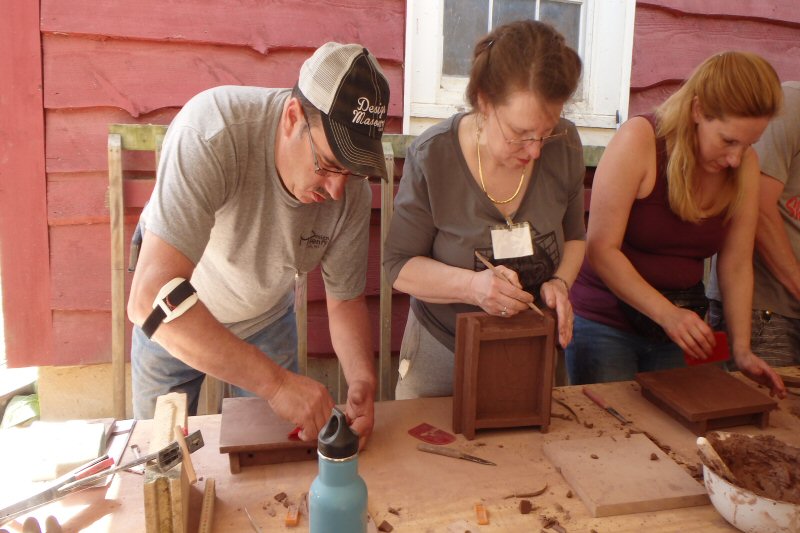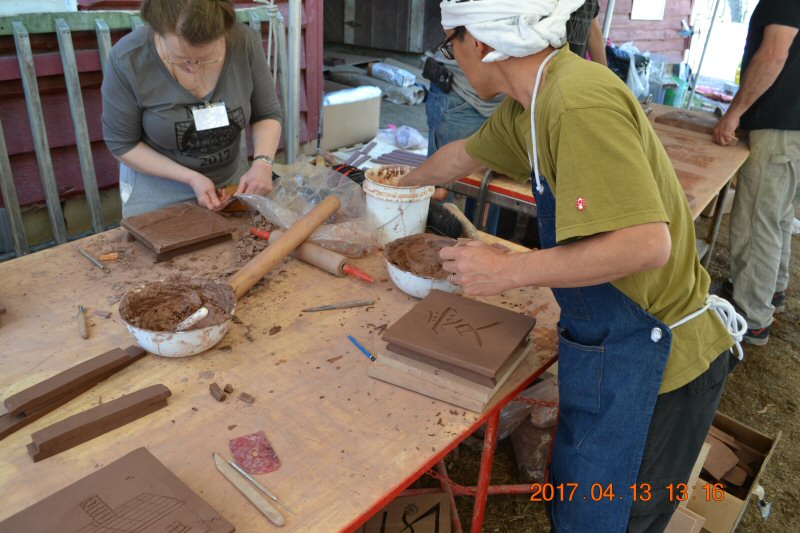 Decorating the face of the Kacheln in the leather hard stage.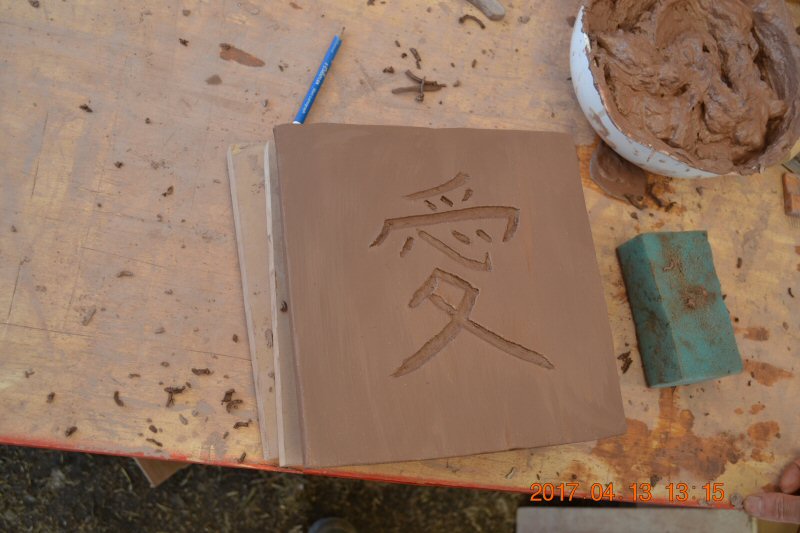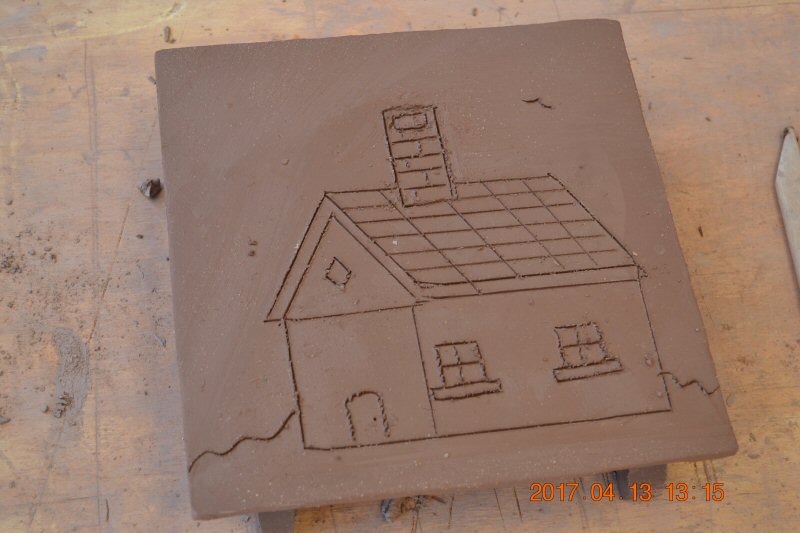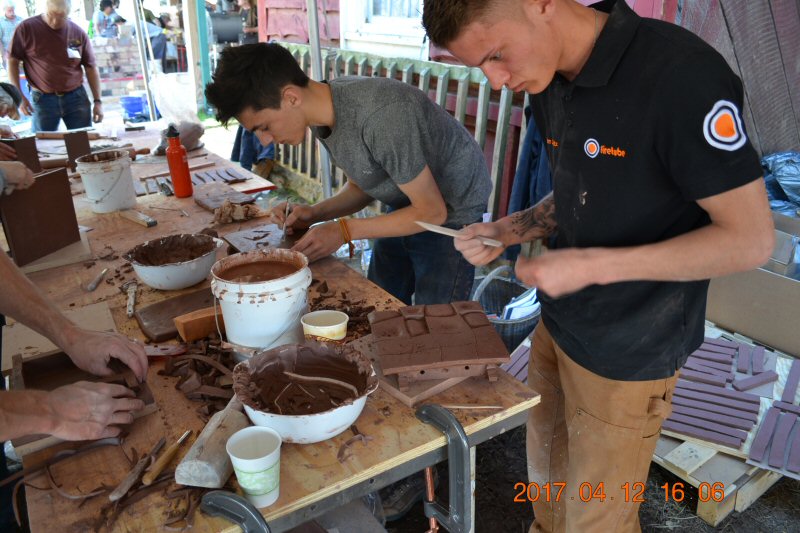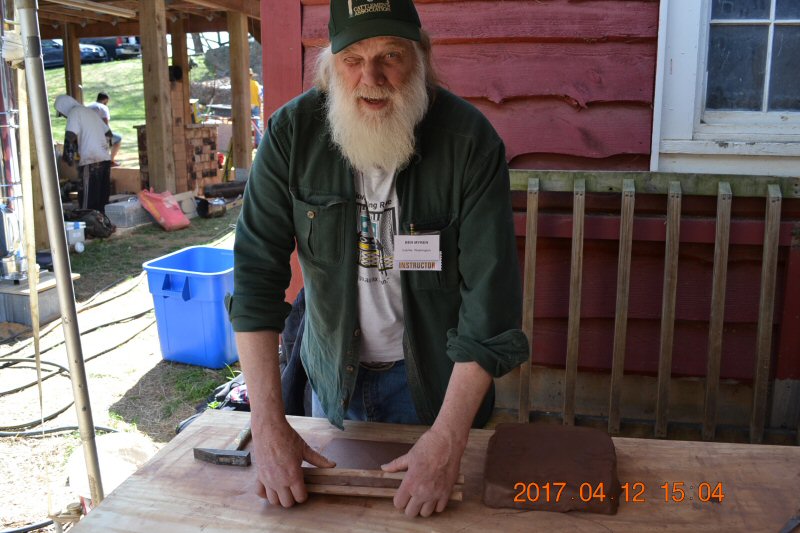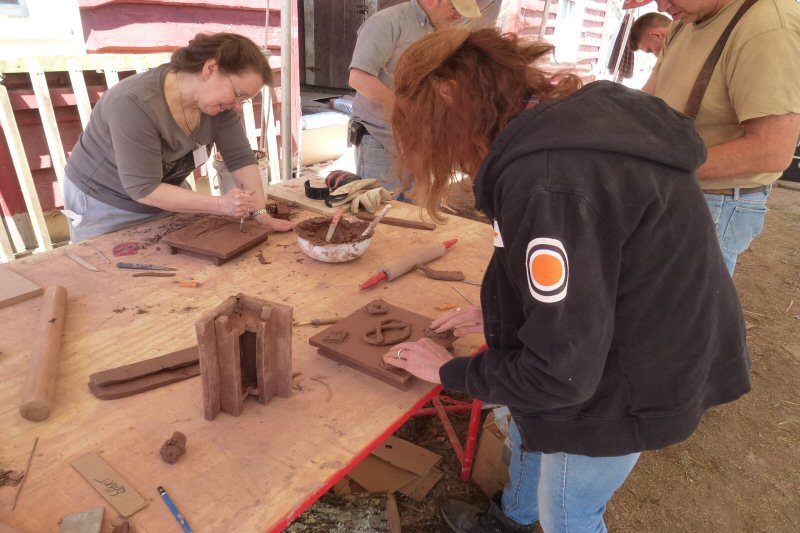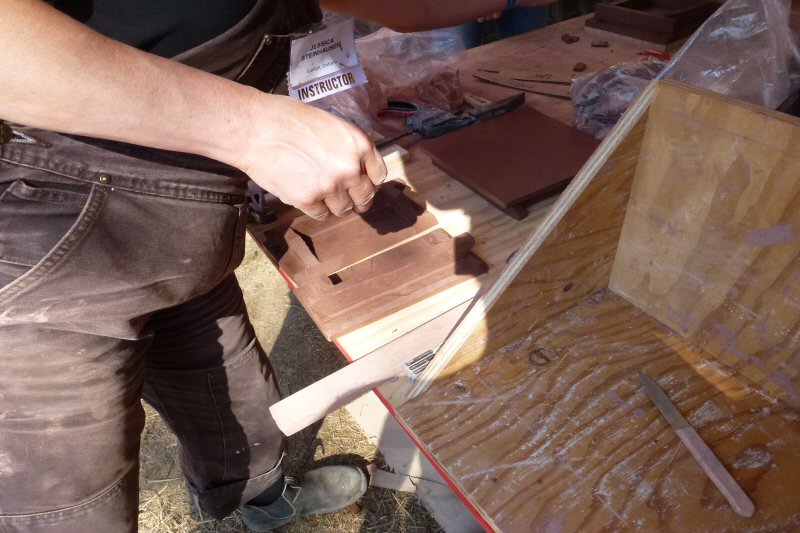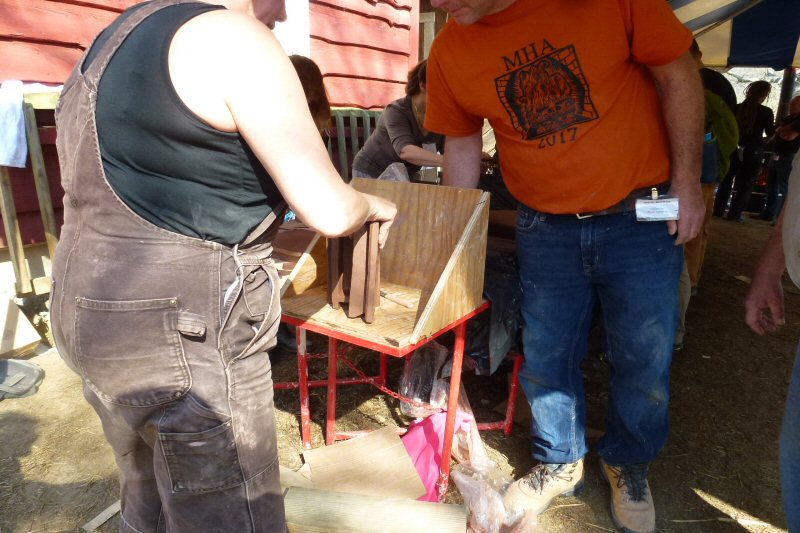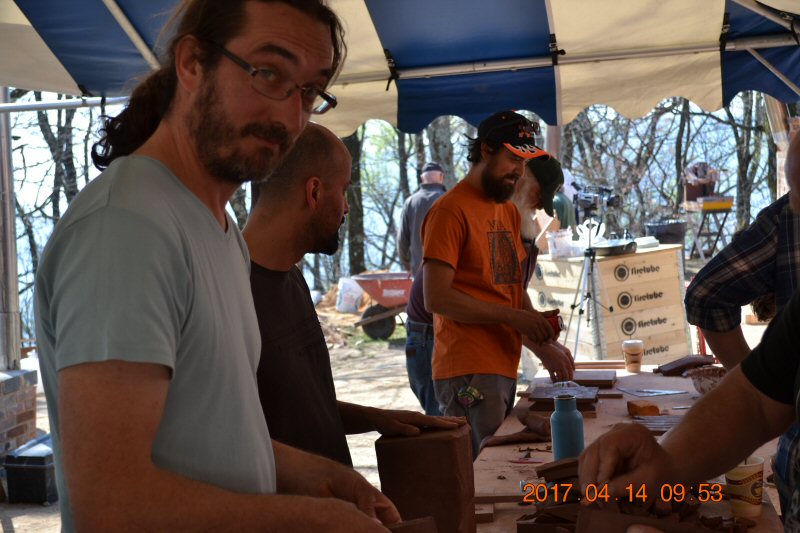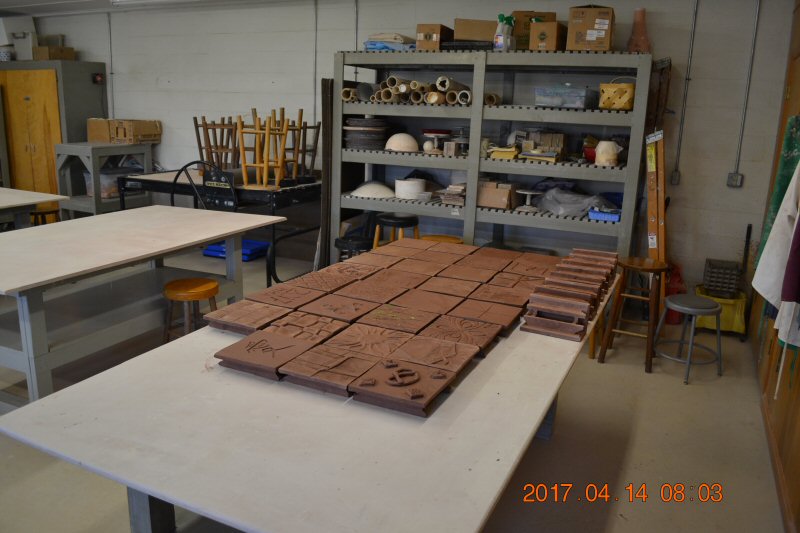 Wildacres has a pottery studio. The Kacheln are set on a table to dry.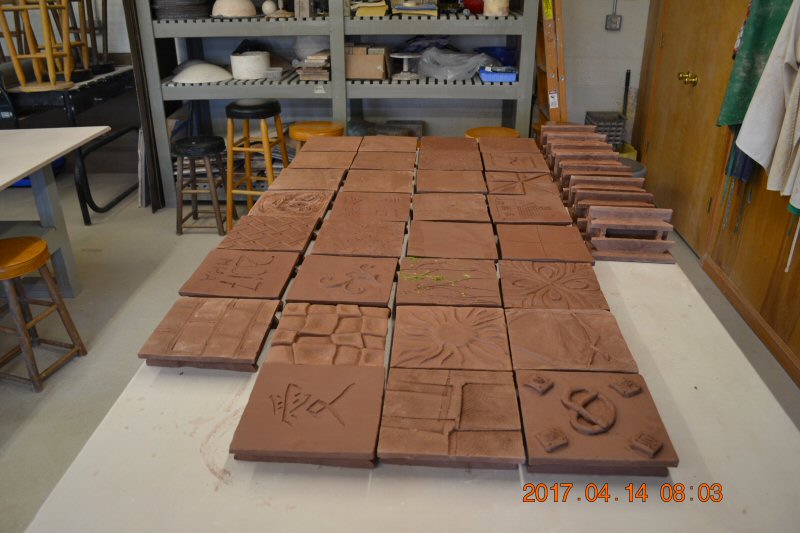 Once dry, they are ready to be bisk fired in a kiln. A second firing will be for the glaze.
See also:
2007 Photo Report
2006 Photo Report
2004 Photo Report
2003 Photo Report
2002 Photo Report
2001 Photo Report
2000 Photo Report
1999 Photo Report
1998 Photo Report
1997 Photo Report
This page was last updated on February 2, 2018
This page was created on April 18, 2017
Back to: