2017 MHA Annual Meeting
Squirrel Tail Oven
with Eric Moshier


People
36" Castable Refractory Oven Experiment
Kachel Workshop
Large Double Bell
Squirrel Tail Oven
Pat Manley Oven
T
esting Heater by AFPMA
Firetube Multifunctional Masonry Heater
Batch Rocket Cookstove and Heater
HMED 22" Contraflow
Small Finnish Contraflow for Beginner Masons
Quick Grill by Chris Prior
Tulikivi TU-2200 Top Vent
Ecostove
Tiileri Brick Heater Kit
Archguard demo
Presentations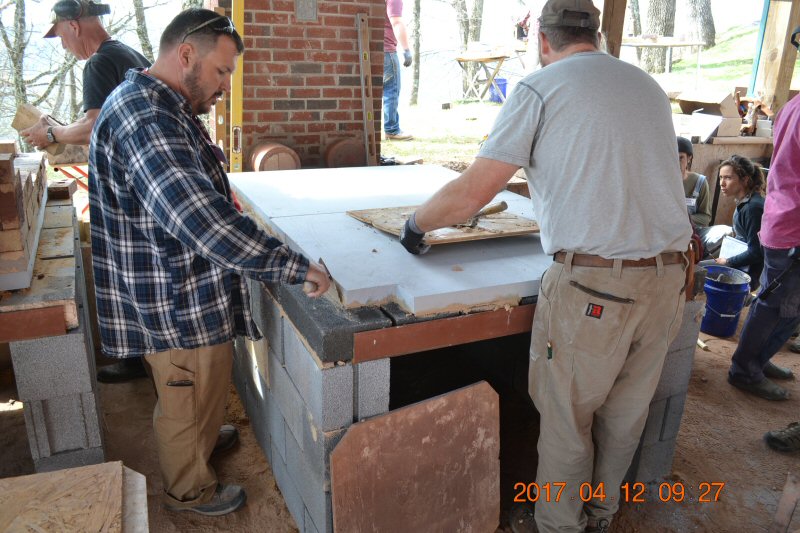 2" of calcium silicate board insulation under the hearth.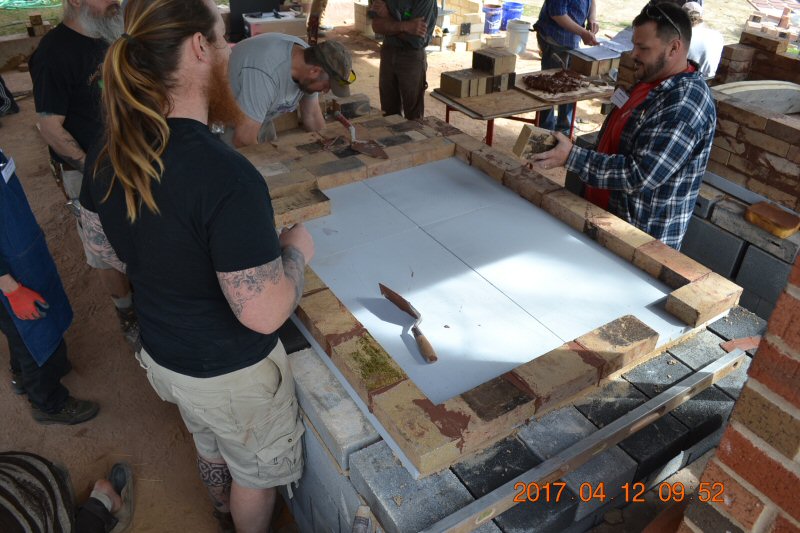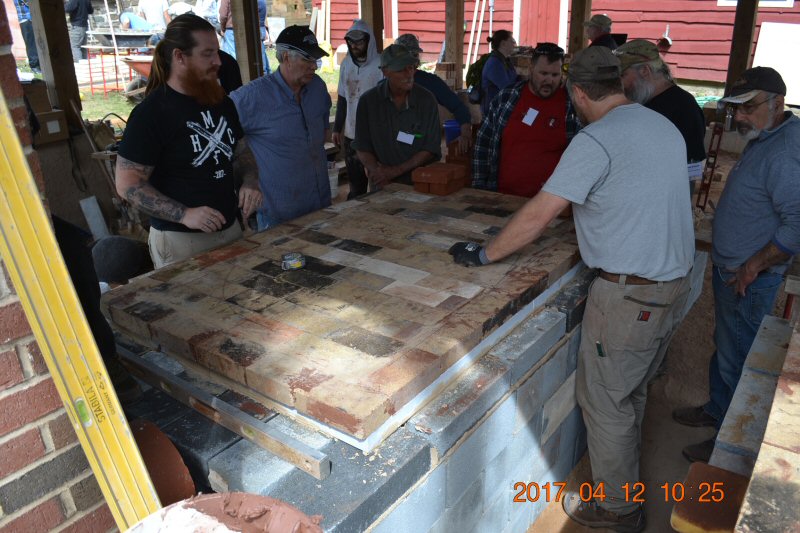 Hearth bricks.
Squirrel tail ovens have two exits at the rear of the oven chamber, which then run on top of the oven towards the front.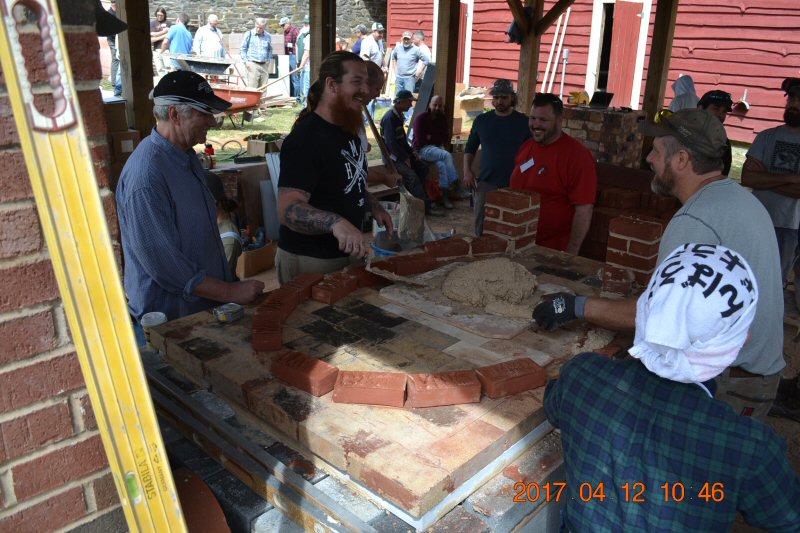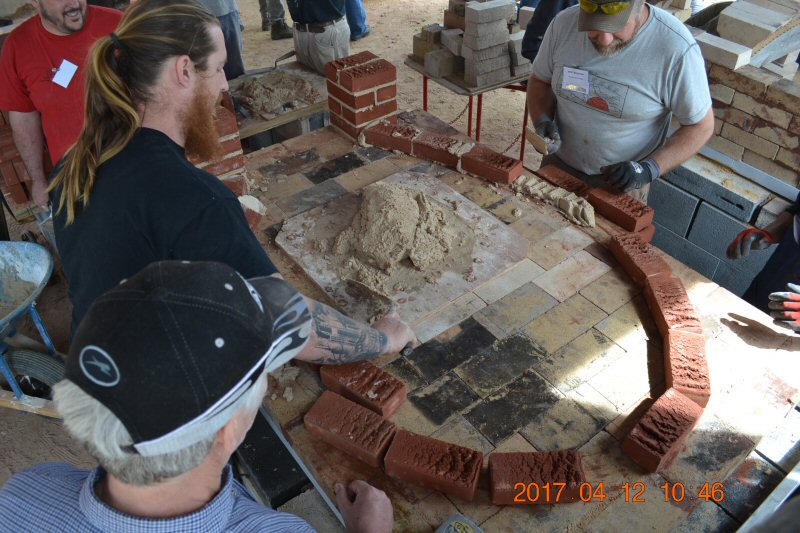 Traditional oval shape.
This oven is built in the traditional manner, using soft red bricks and lime-sand mortar.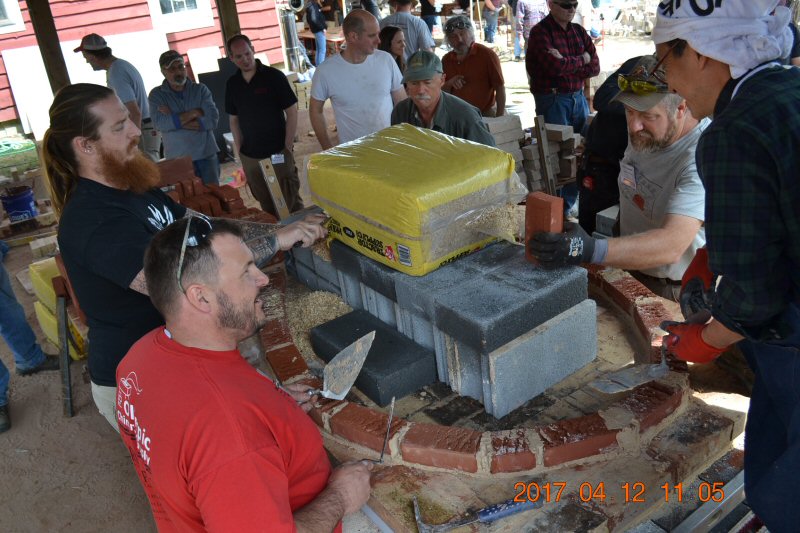 A temporary form for the vault is made from fill and moistened wood chips.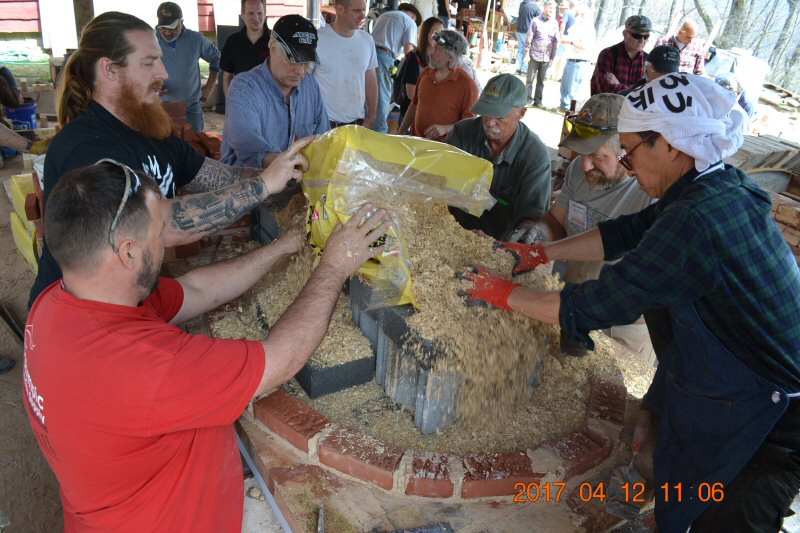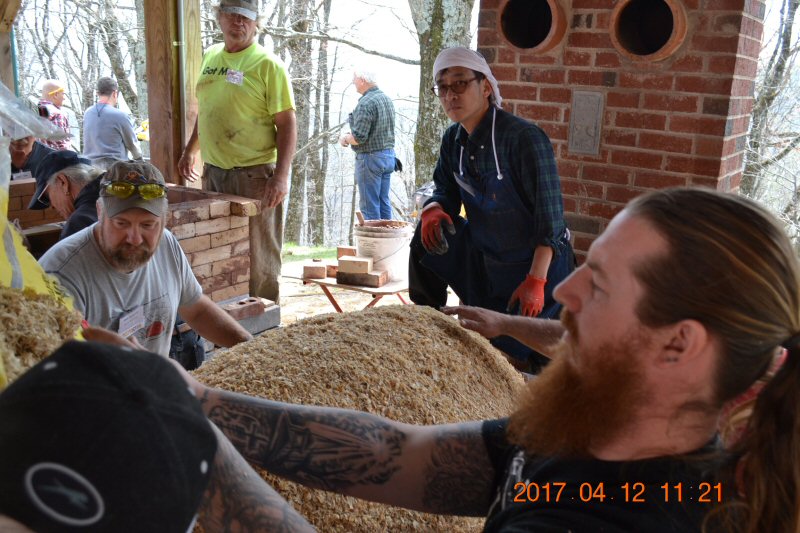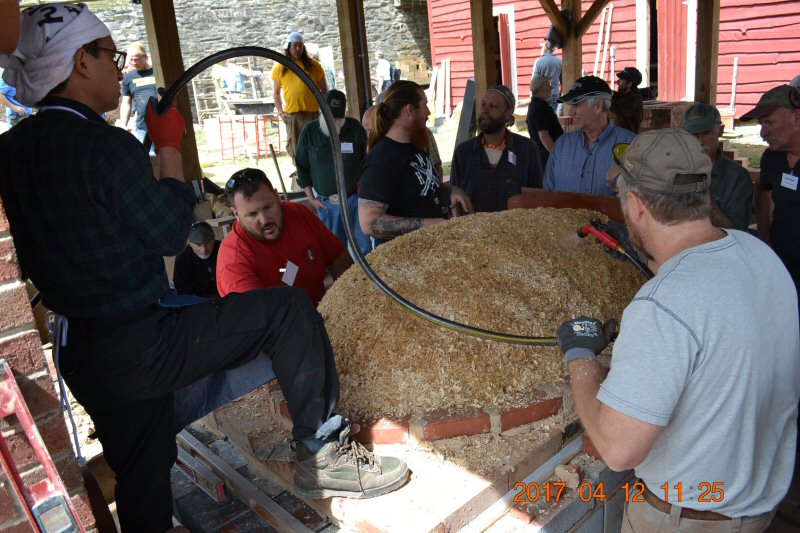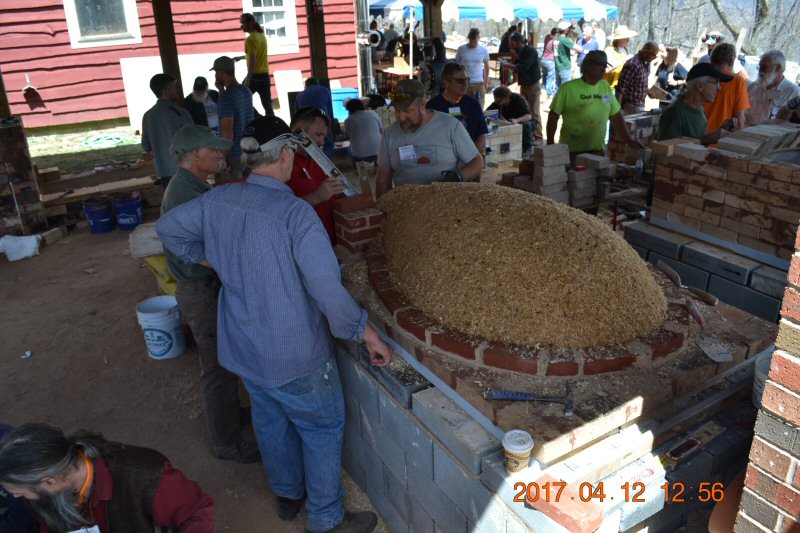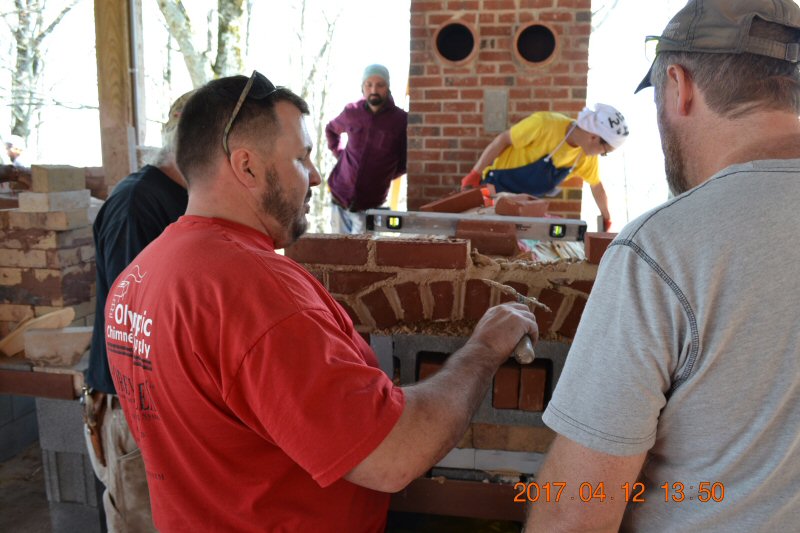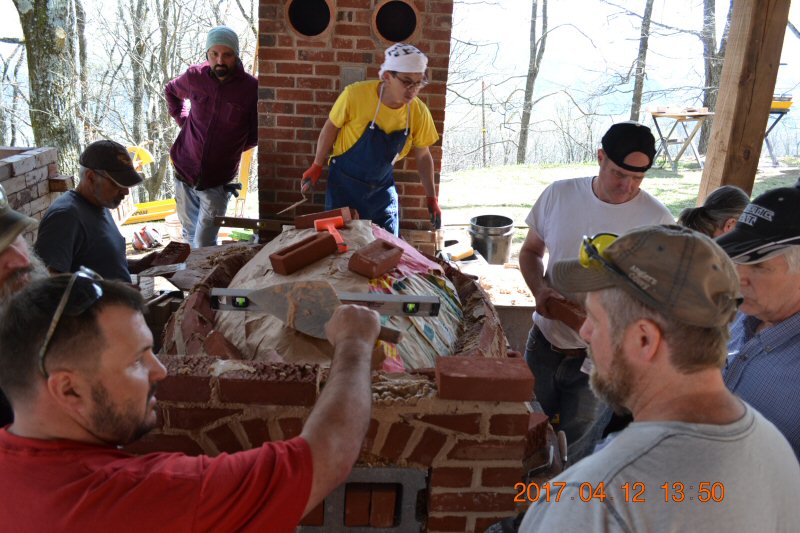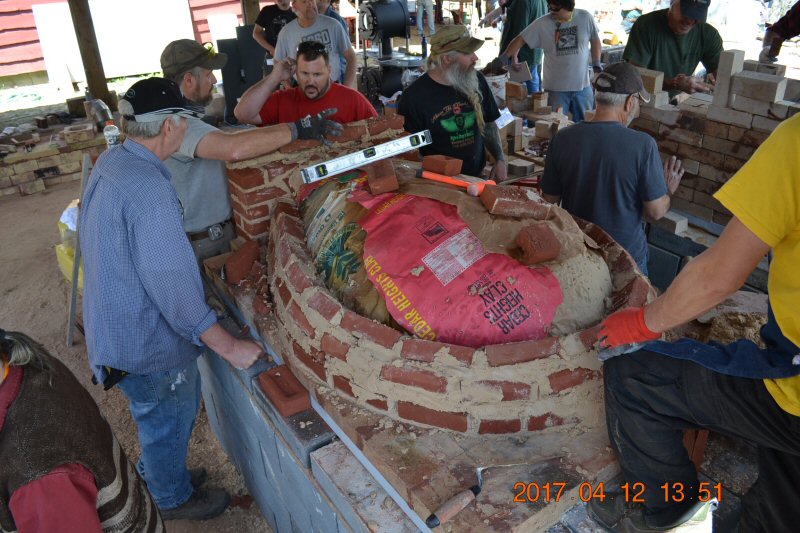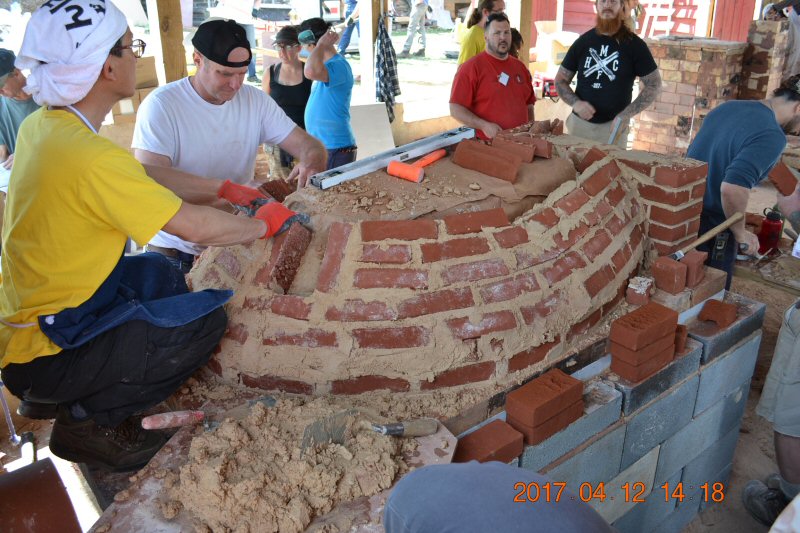 One of the two rear exits.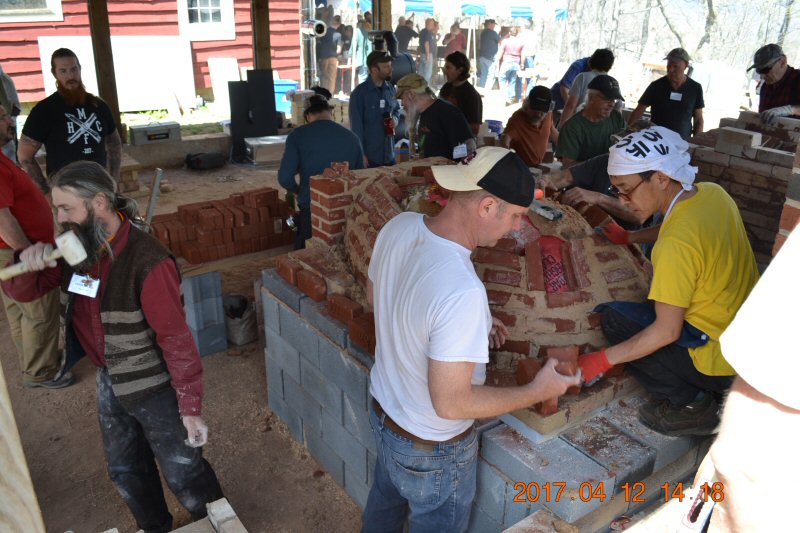 The second exit.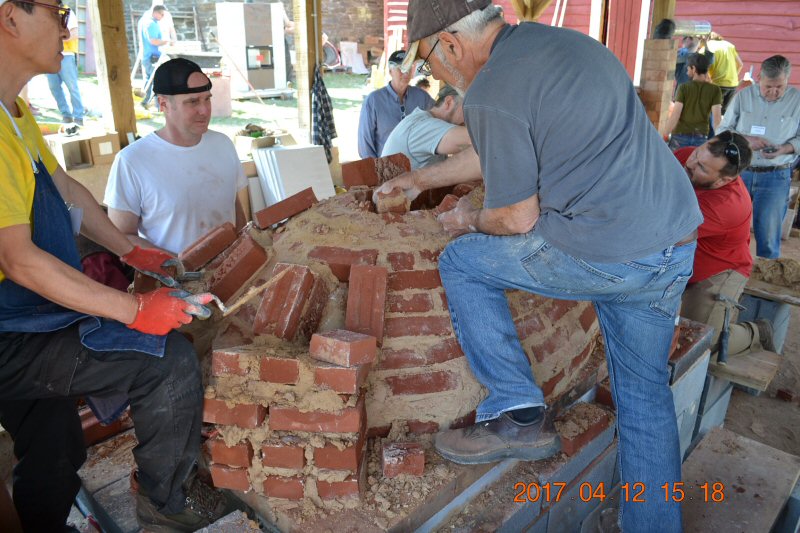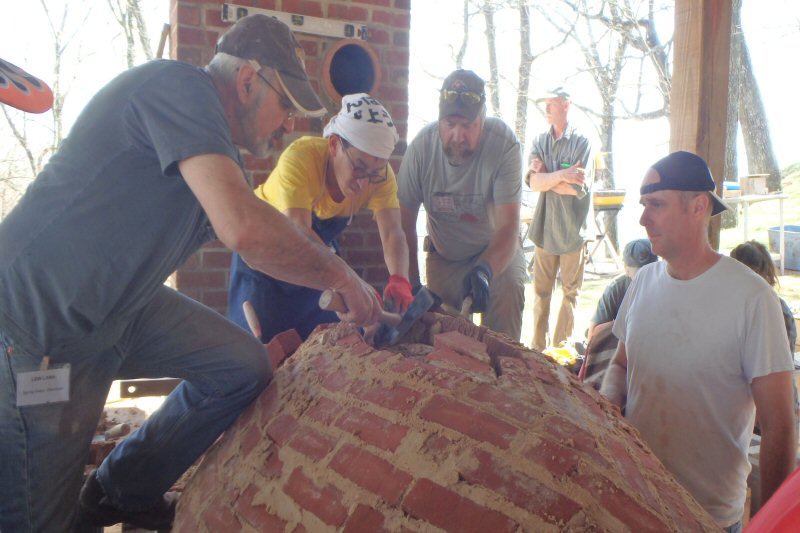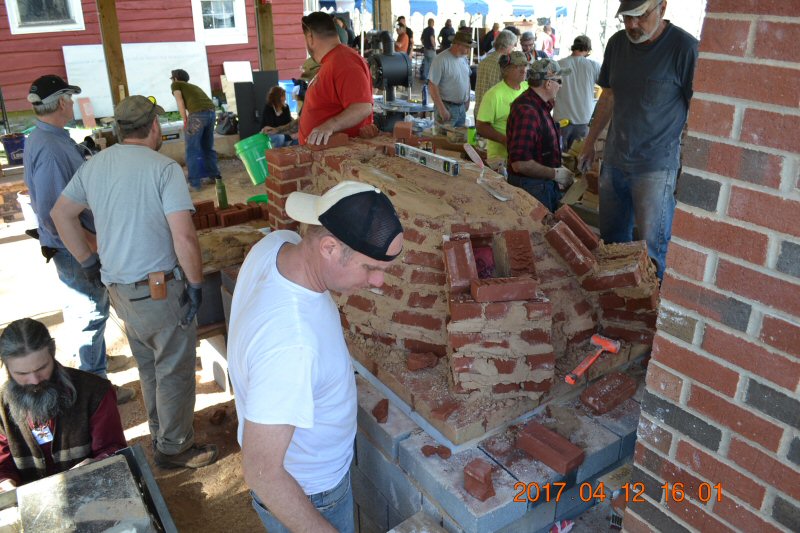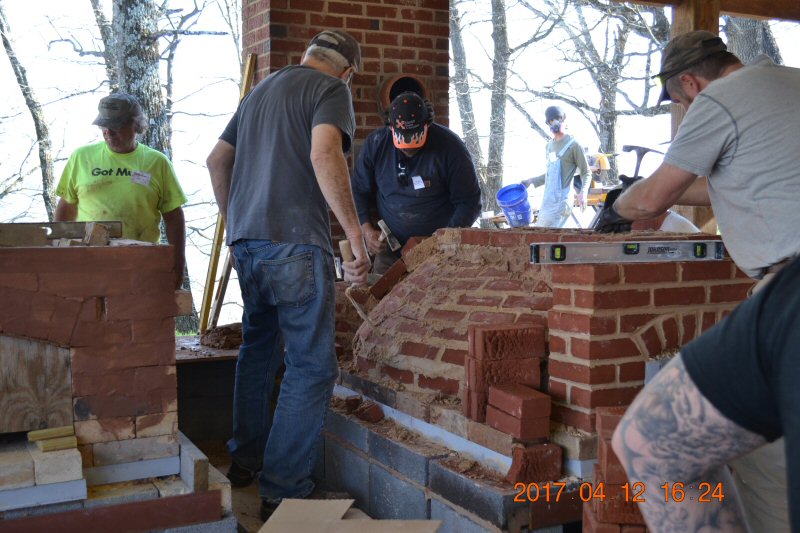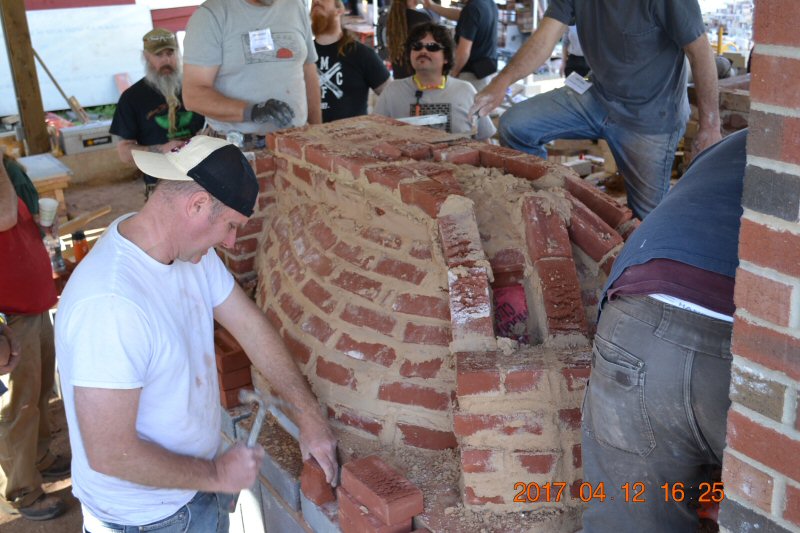 Building ducts to run the flue gases on top of the chamber and towards the front.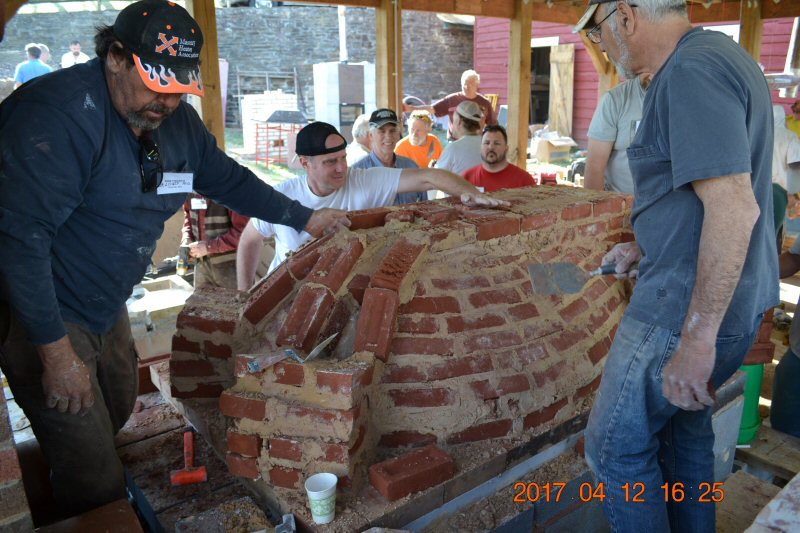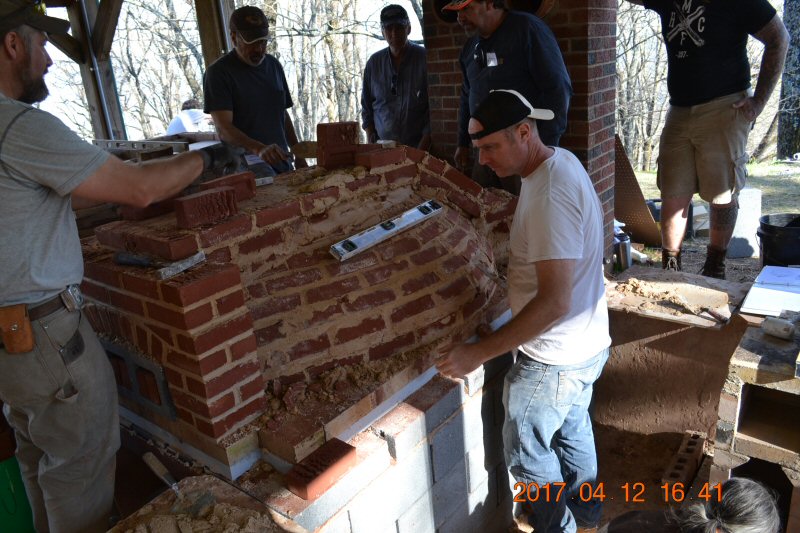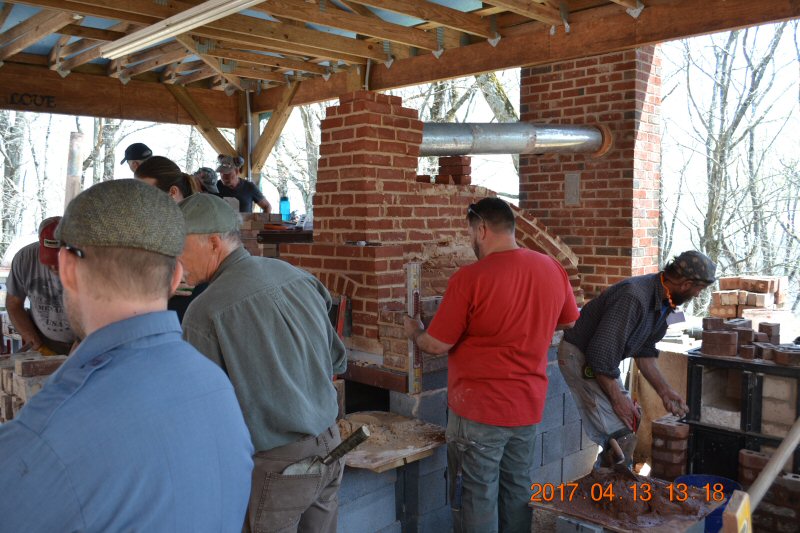 Chimney connection.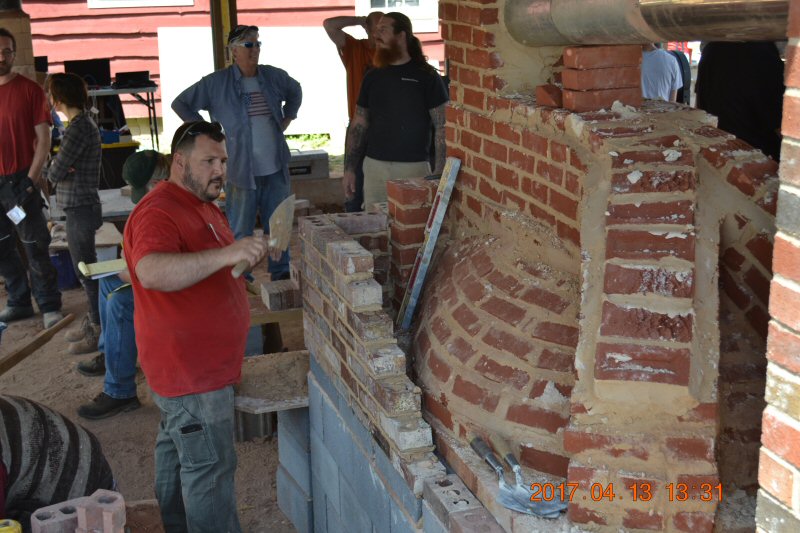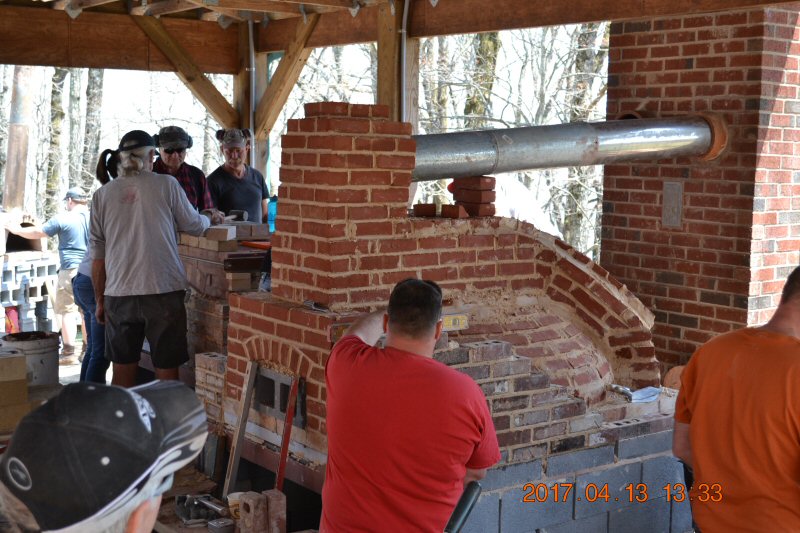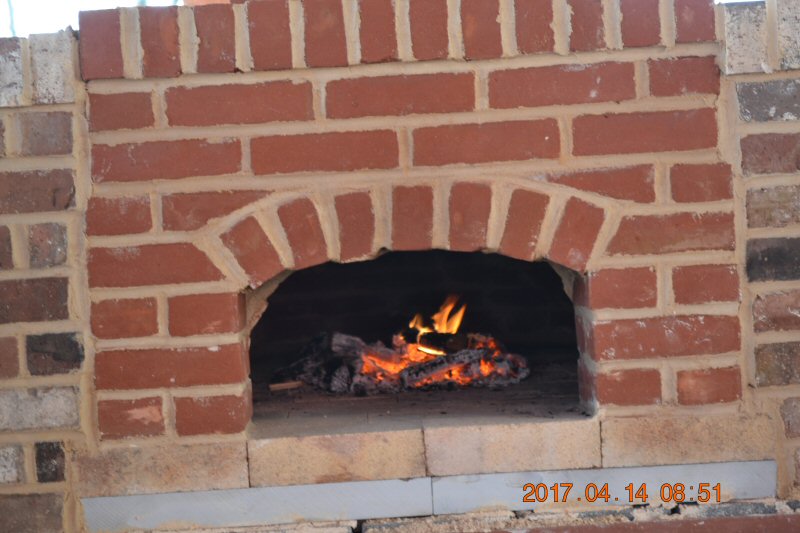 Curing fire.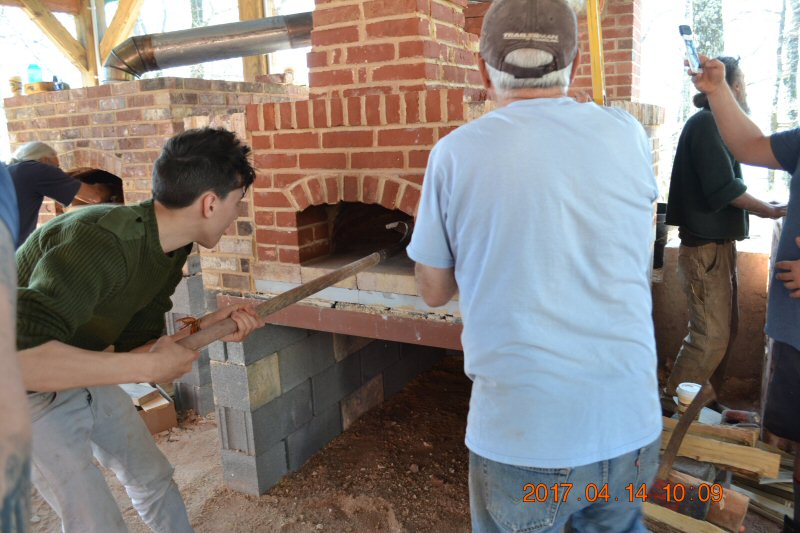 Infrared camera attachment and app for smartphone.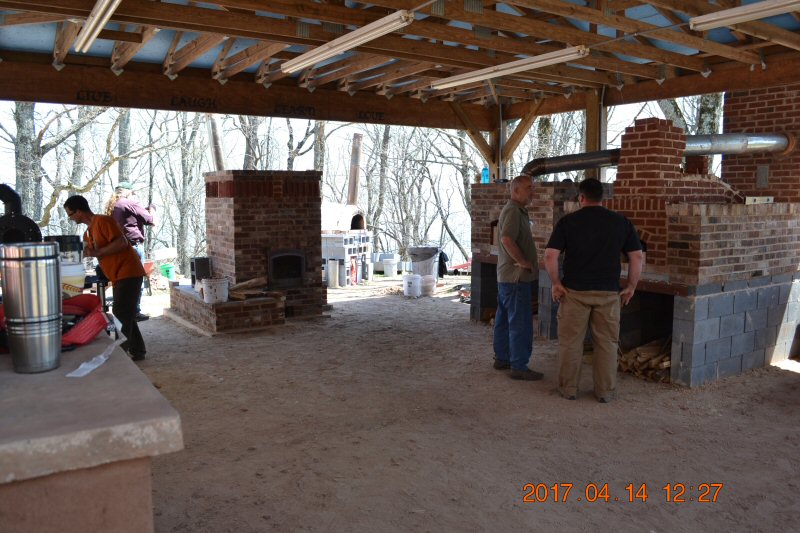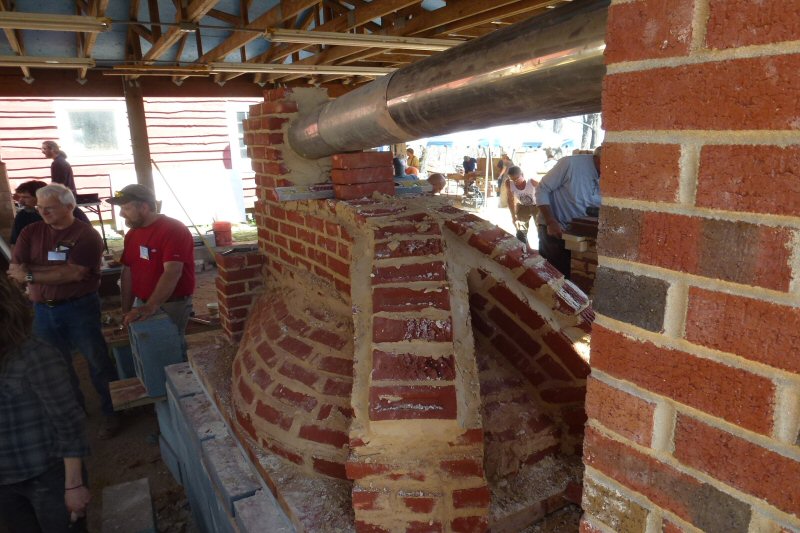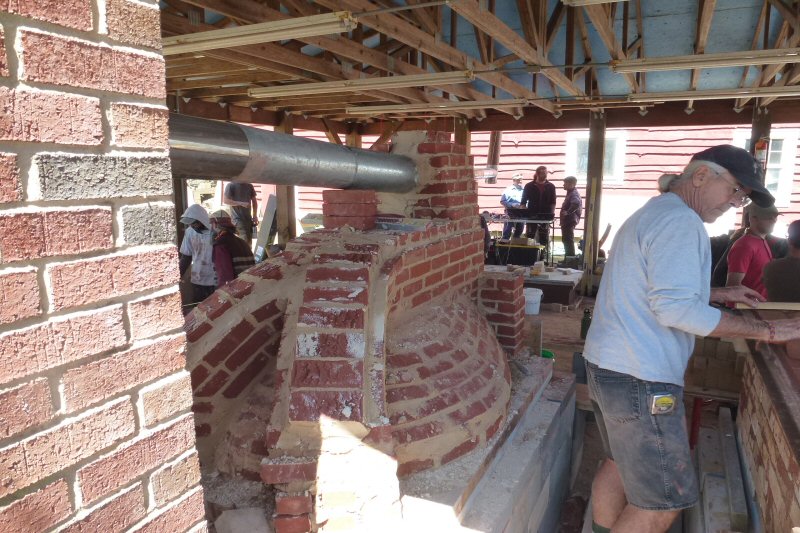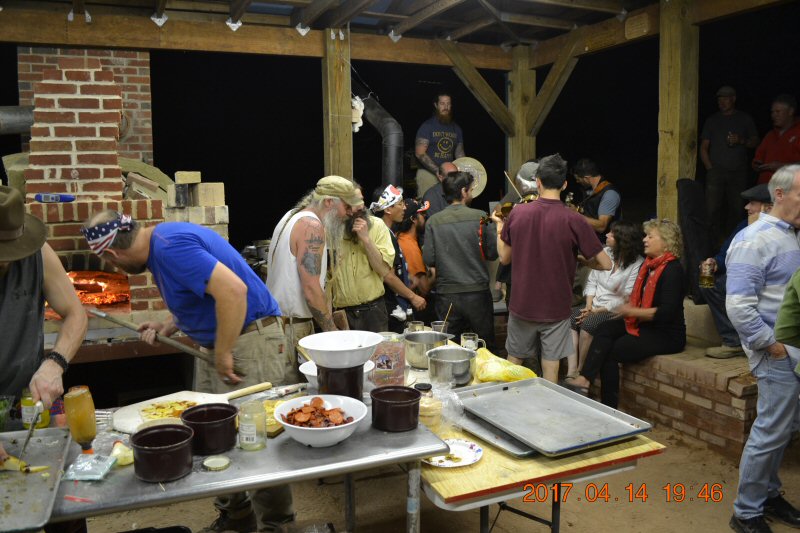 See also:
2007 Photo Report
2006 Photo Report
2004 Photo Report
2003 Photo Report
2002 Photo Report
2001 Photo Report
2000 Photo Report
1999 Photo Report
1998 Photo Report
1997 Photo Report
This page was last updated on February 2, 2018
This page was created on April 18, 2017
Back to: