2017 MHA Annual Meeting
Fire Tube Multifunctional Heater
by Axel Schmitz and Crew


People
36" Castable Refractory Oven Experiment
Kachel Workshop
Large Double Bell
Squirrel Tail Oven
Pat Manley Oven
T
est Heater by AFPMA
Fire Tube Multifunctional Masonry Heater
Batch Rocket Cookstove and Heater
HMED 22" Contraflow
Small Finnish Contraflow for Beginner Masons
Quick Grill by Chris Prior
Tulikivi TU-2200 Top Vent
Ecostove
Tiileri Brick Heater Kit
Archguard demo
Presentations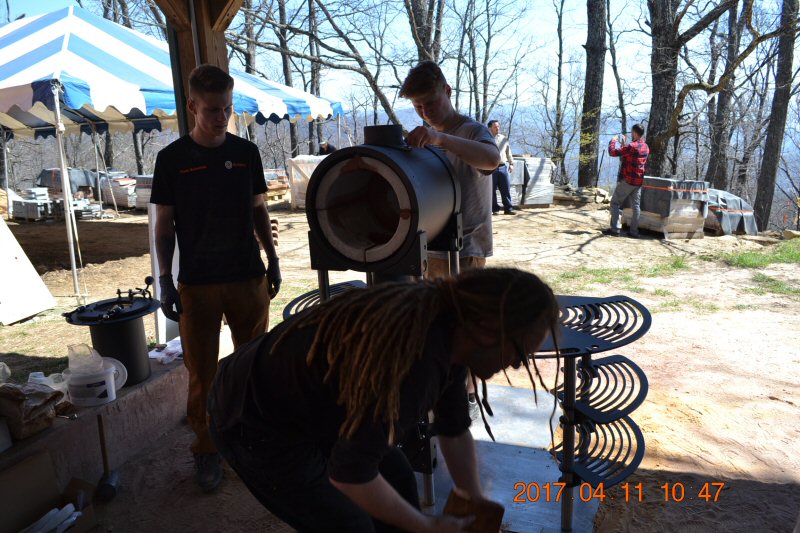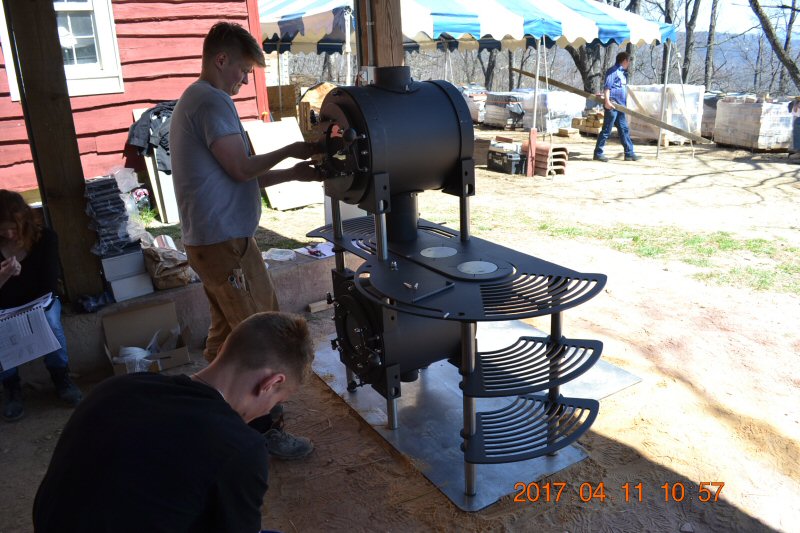 Modular Firetube fireboxes. The upper one serves as an oven.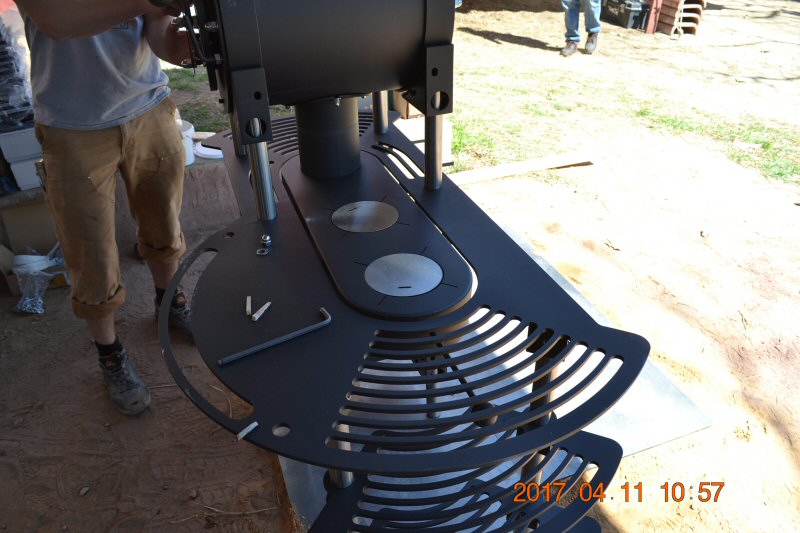 A cooktop extends off the side of the connecting flue.
Note the damper rod visible between the two grills.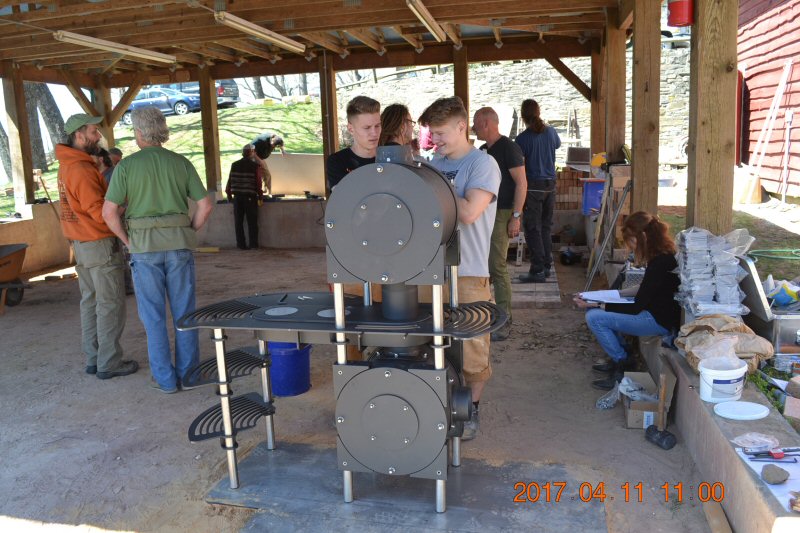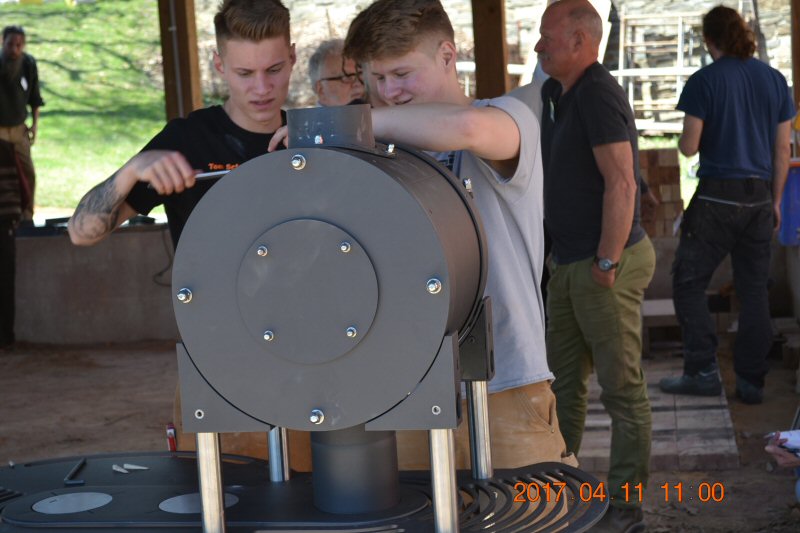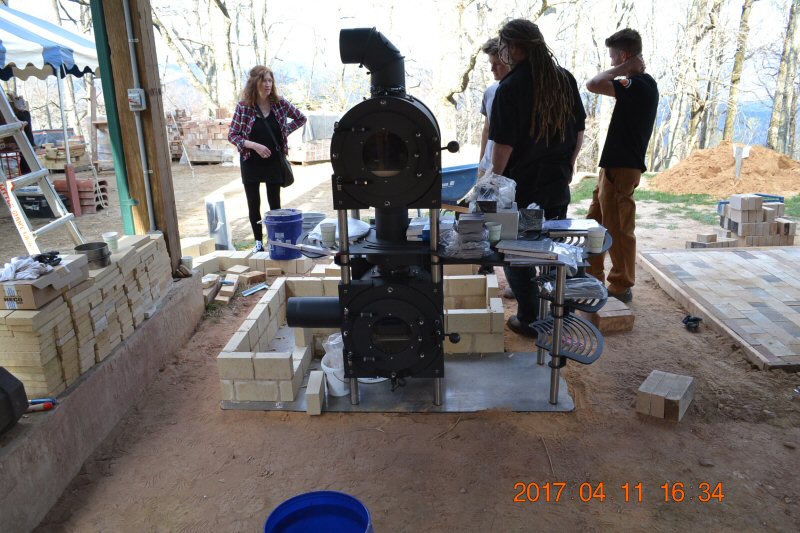 Side exit on lower firebox allows gases to be diverted through a site-built masonry heat exchanger / storage / bench section.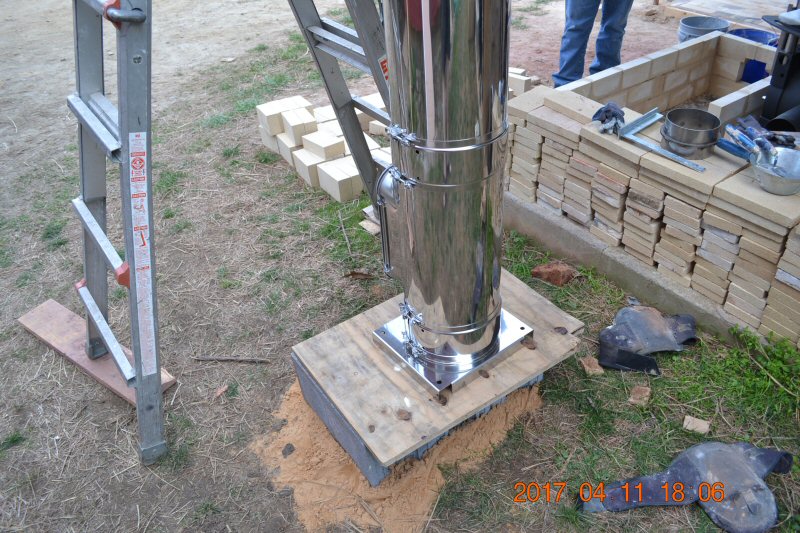 Chimney system from Germany.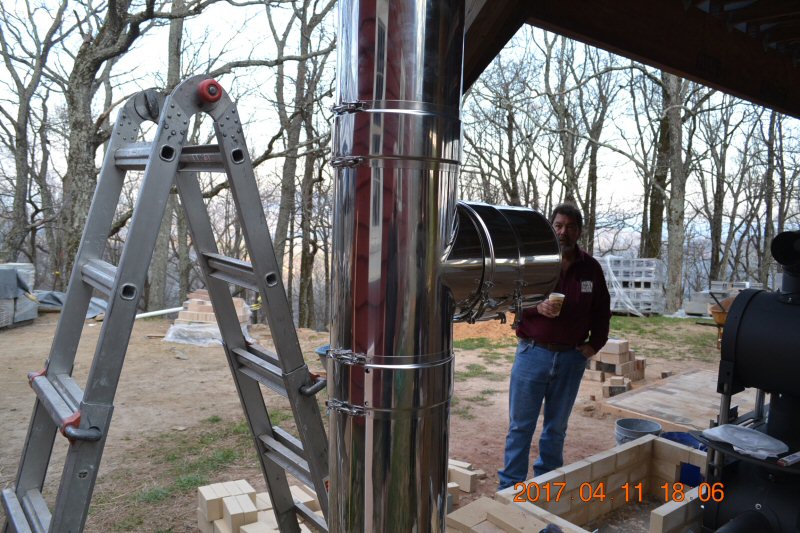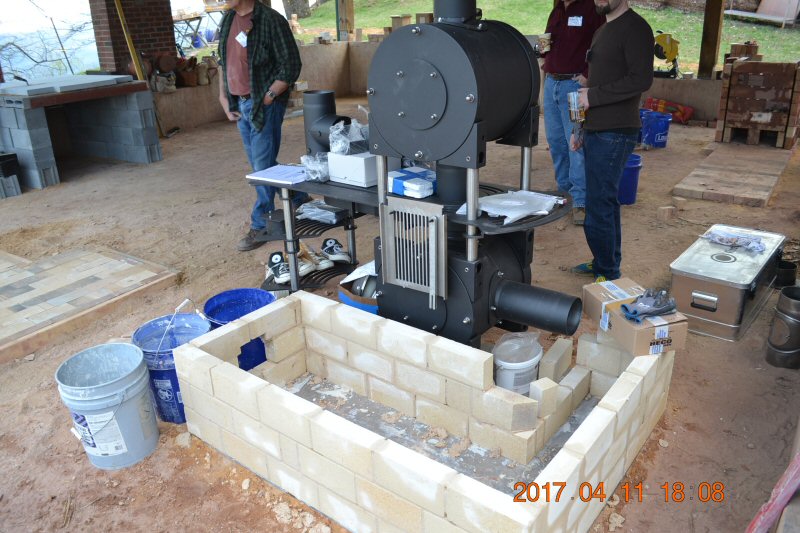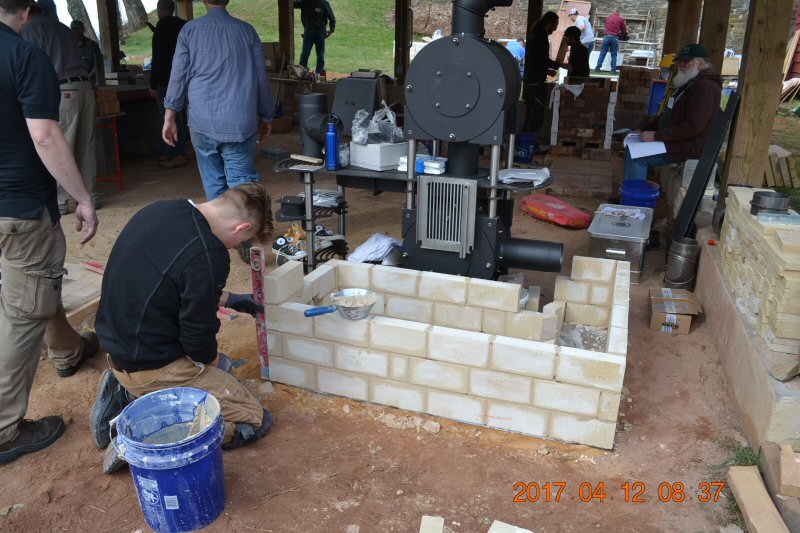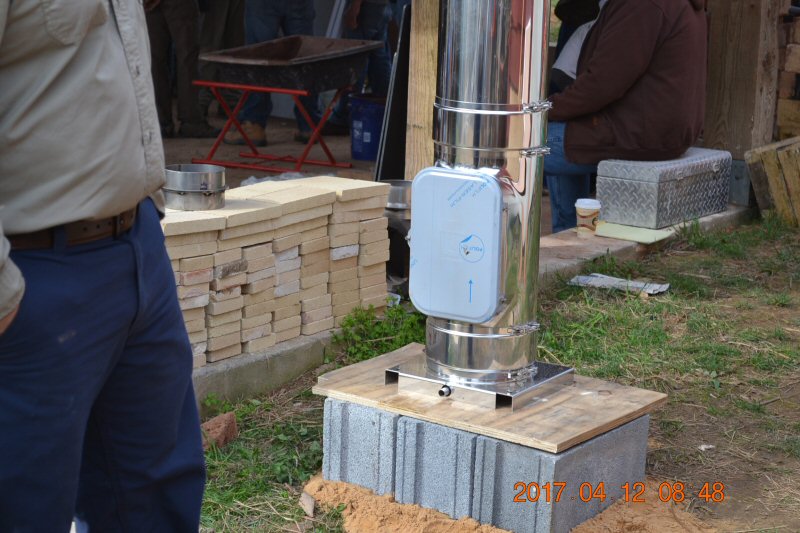 Chimney clean out port. A flue gas sampling port is also an option on German systems.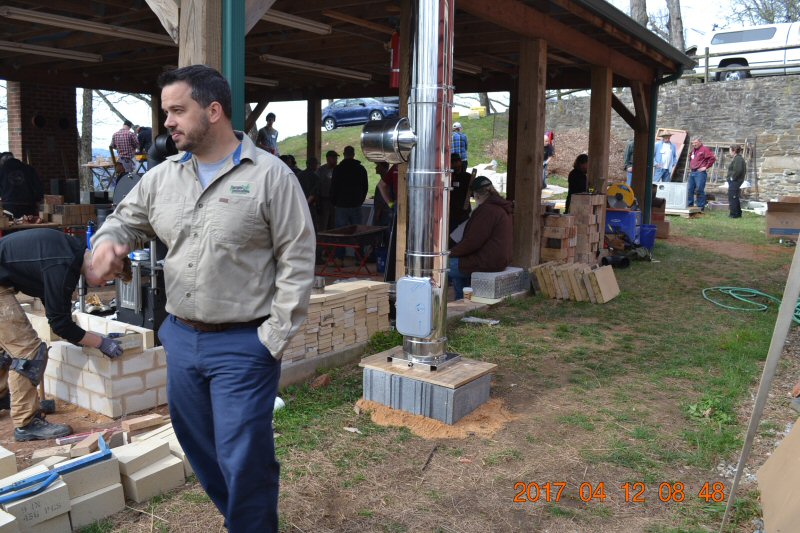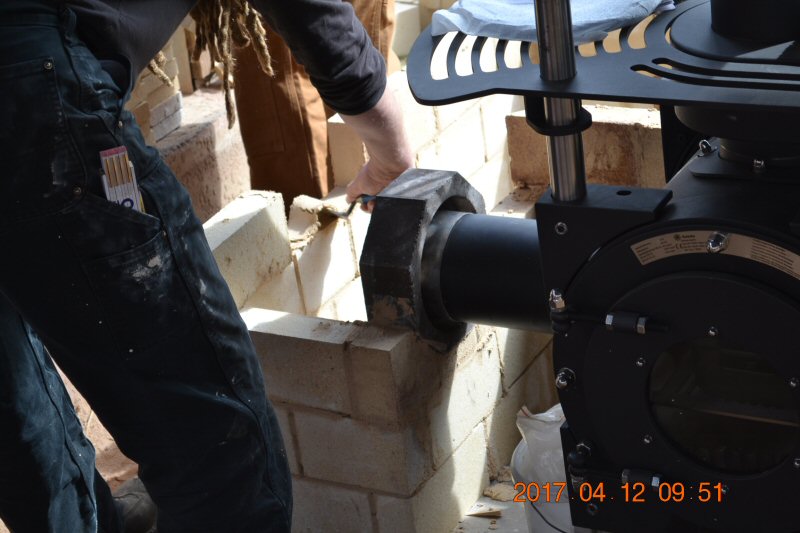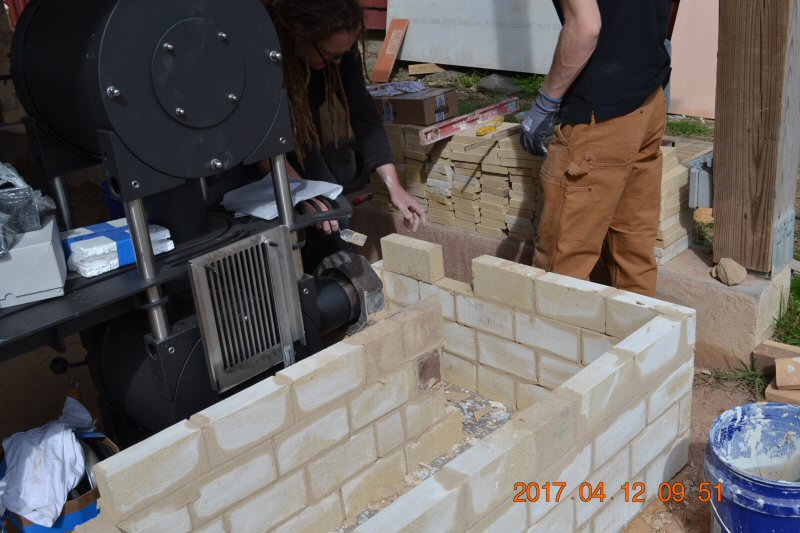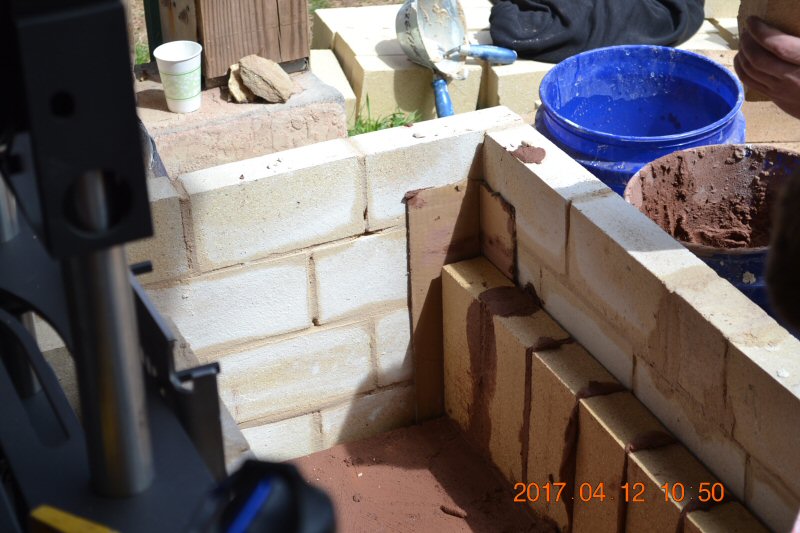 Carboard expansion joint between outer shell and firebrick liner is placed only where it is needed, at the corner.
This is the only spot where you get a push from the thermal linear expansion.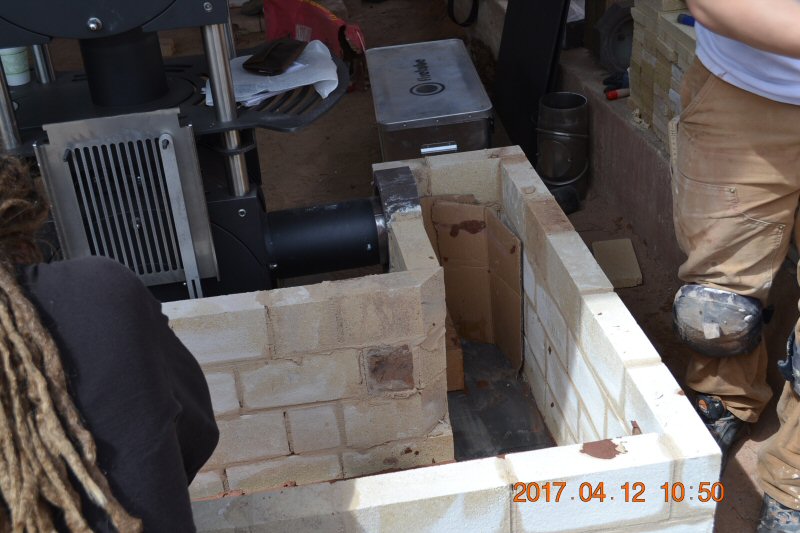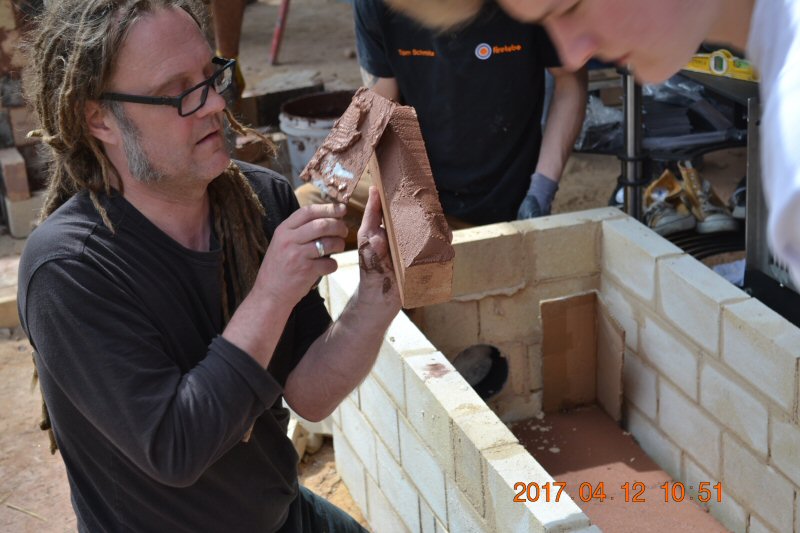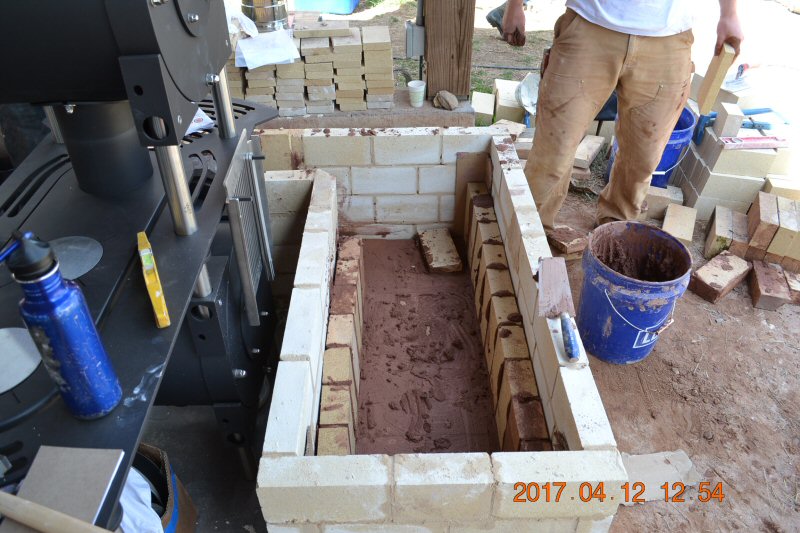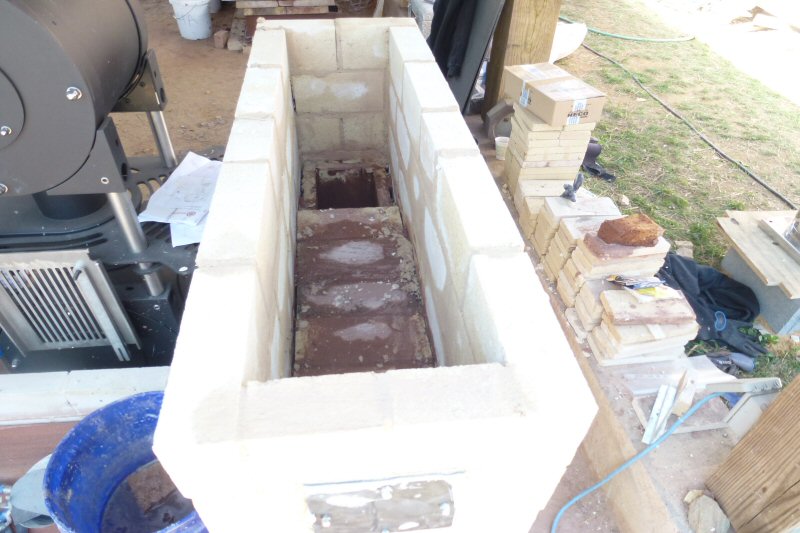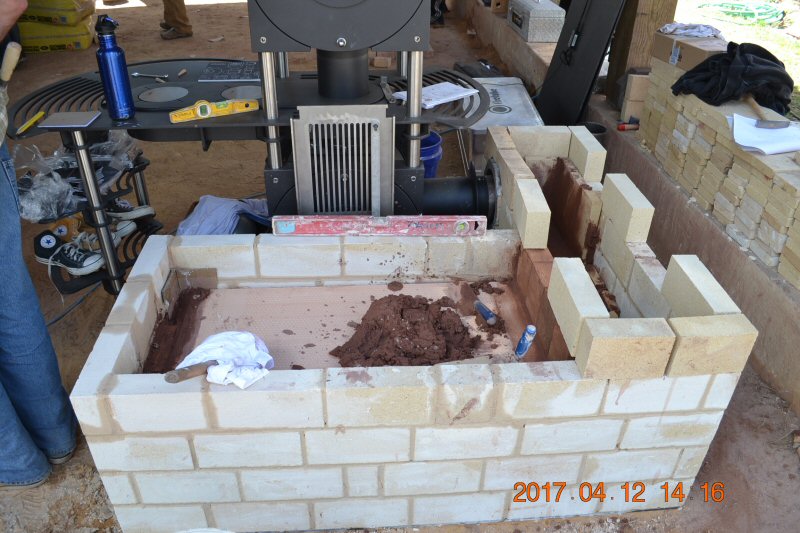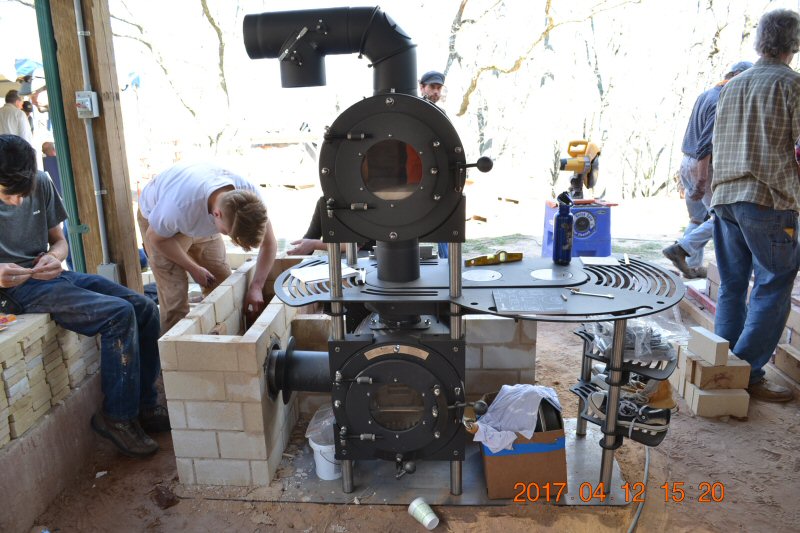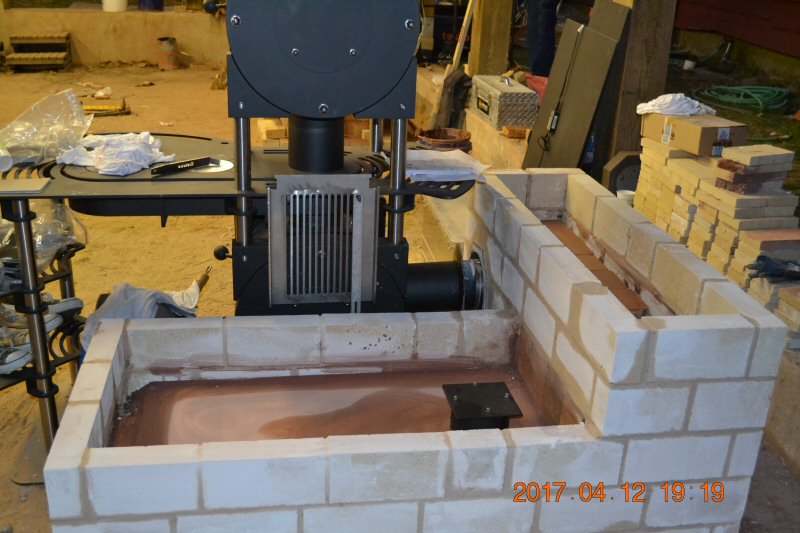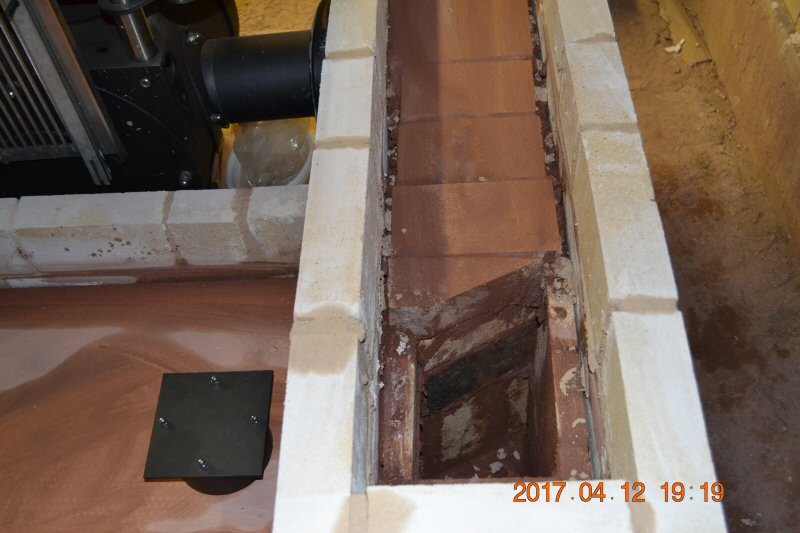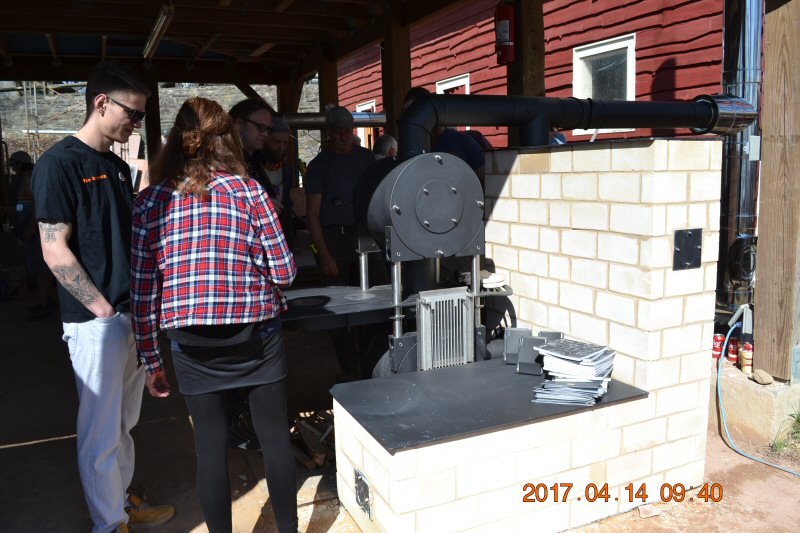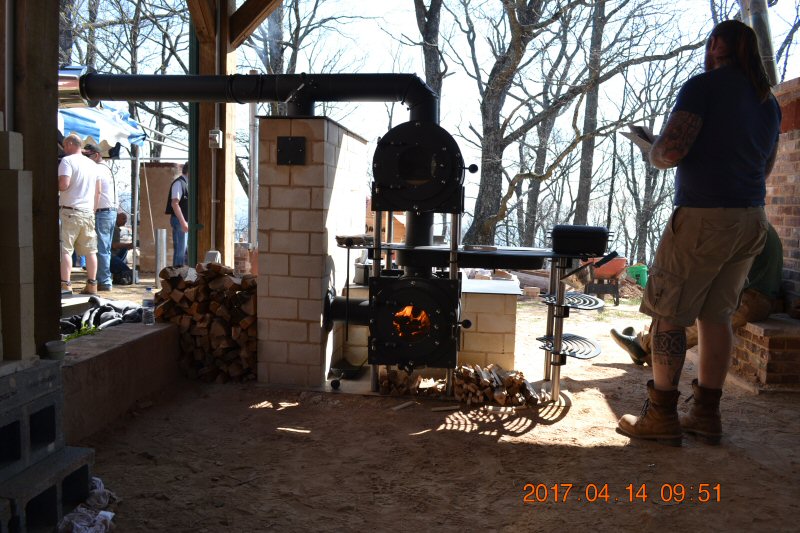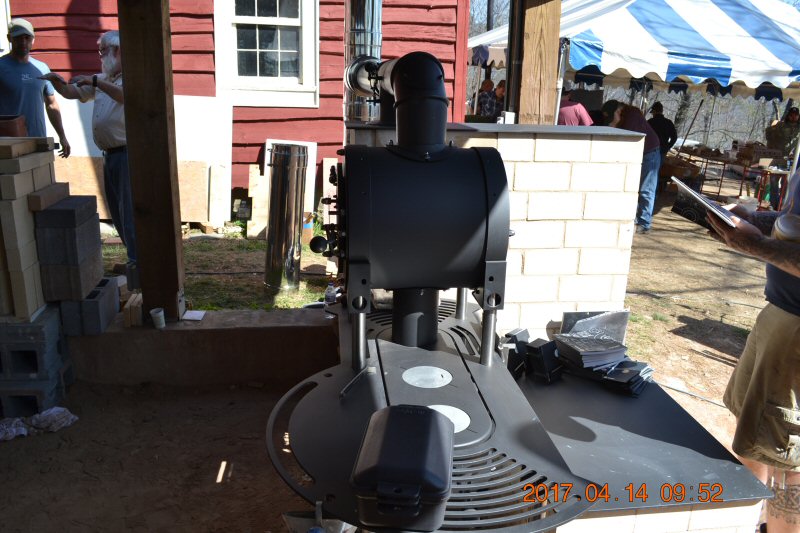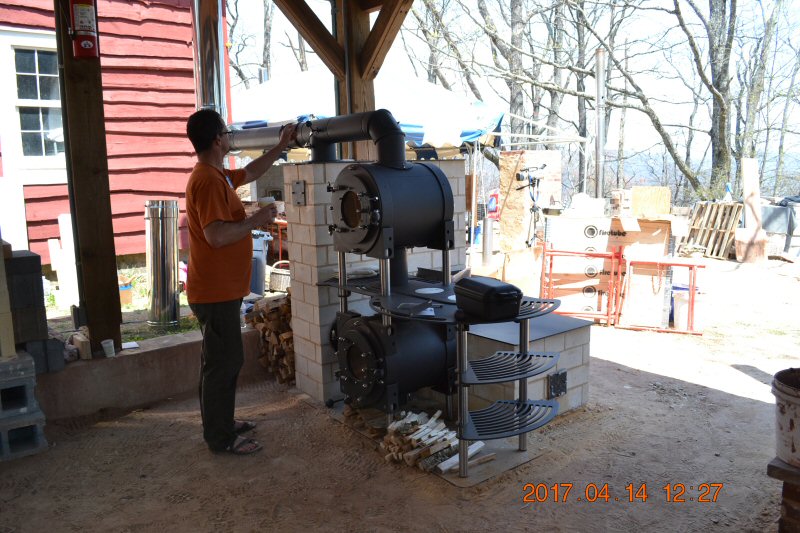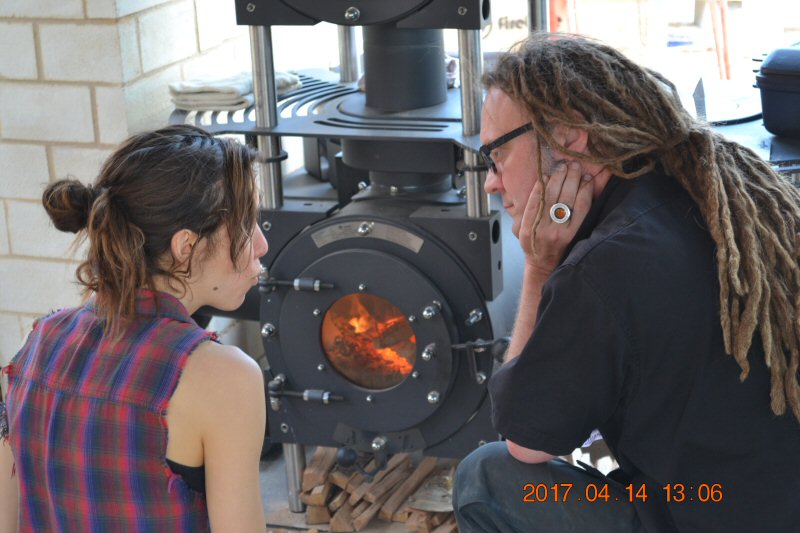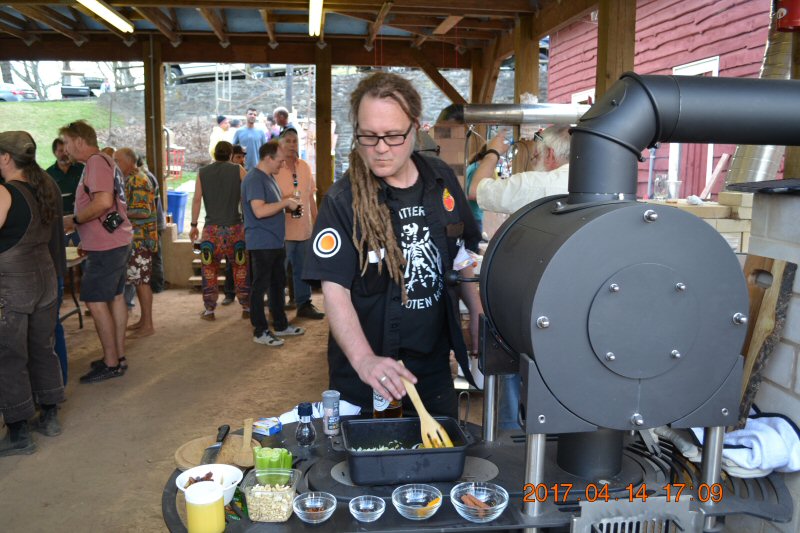 See also:
2007 Photo Report
2006 Photo Report
2004 Photo Report
2003 Photo Report
2002 Photo Report
2001 Photo Report
2000 Photo Report
1999 Photo Report
1998 Photo Report
1997 Photo Report
This page was last updated on February 2, 2018
This page was created on April 18, 2017
Back to: