2008 MHA Annual Meeting
Wildacres, North Carolina --- April 11 - 17, 2008
Photo report by Norbert Senf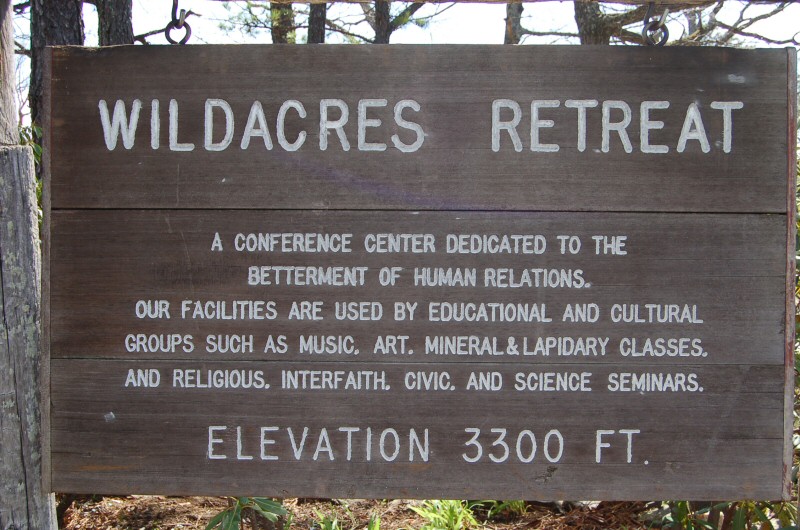 (scroll right)
Panorama view from the amphitheatre.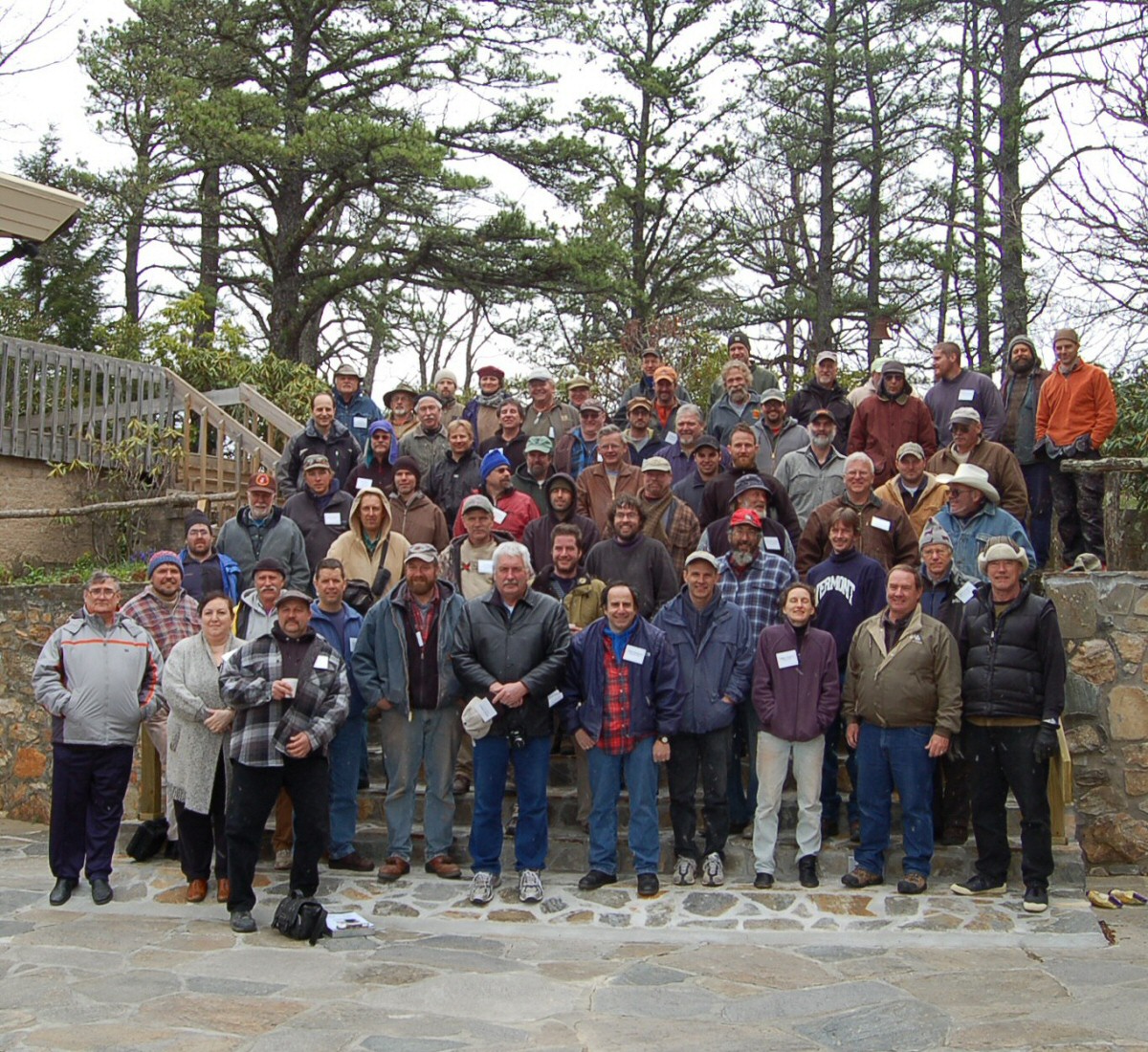 (scroll right)
2008 group photo. Attendance was around 67, close to our record.
We've already had some great feedback from new attendees, and a number of long timers have said that this was the best Wildacres ever.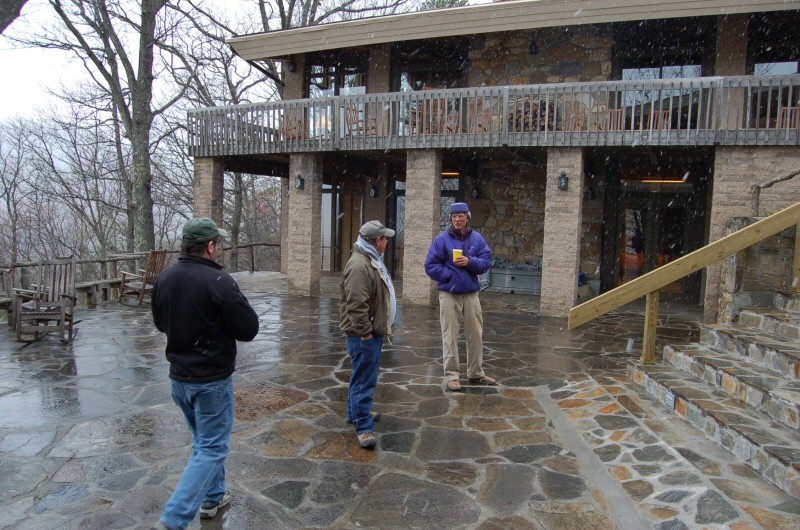 Day 2 started out cold and windy.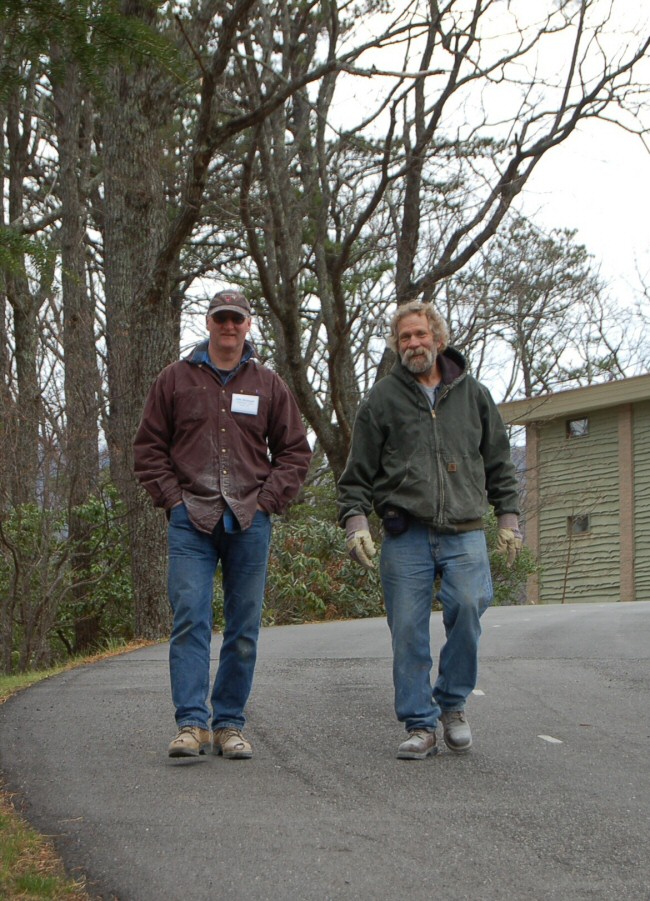 John McDougall and Marty Pearson head down to the hands-on area. John and Joel Dick had driven down
with me from Ottawa. We spent a couple of days in Washington DC en route, where Pat Manley and Marty
were building a new pizza oven for the Matchbox vintage pizza bistro chain.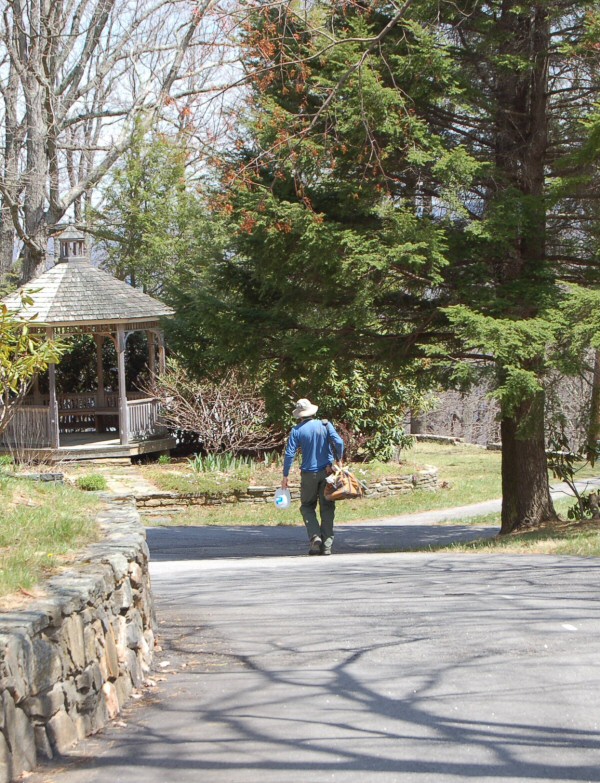 Brian Klipfel heads for the workshops.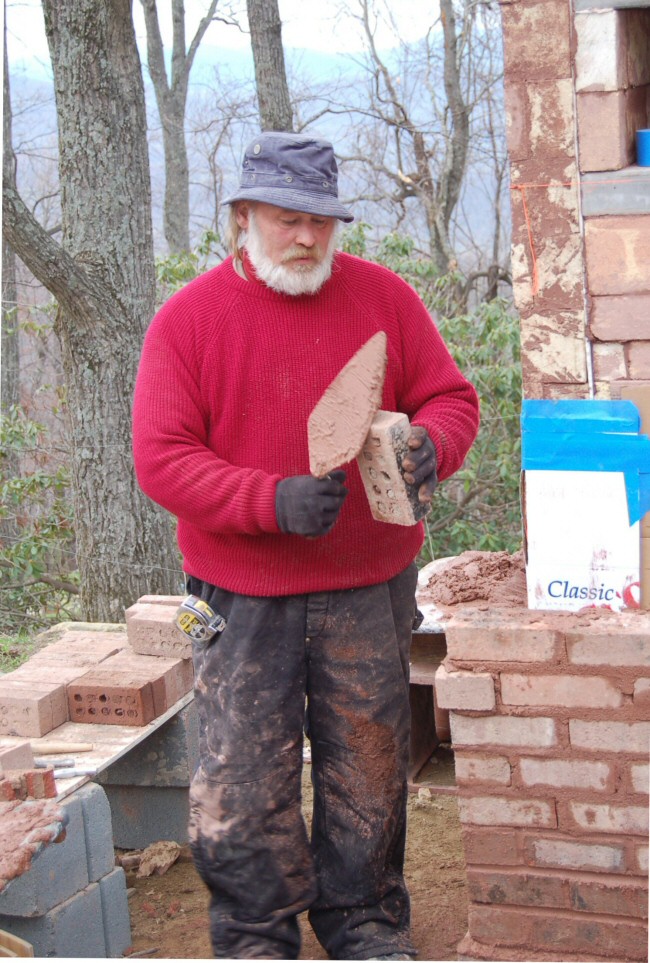 David (Worm) Thomen works on William Davenport's handbuilt contraflow core project.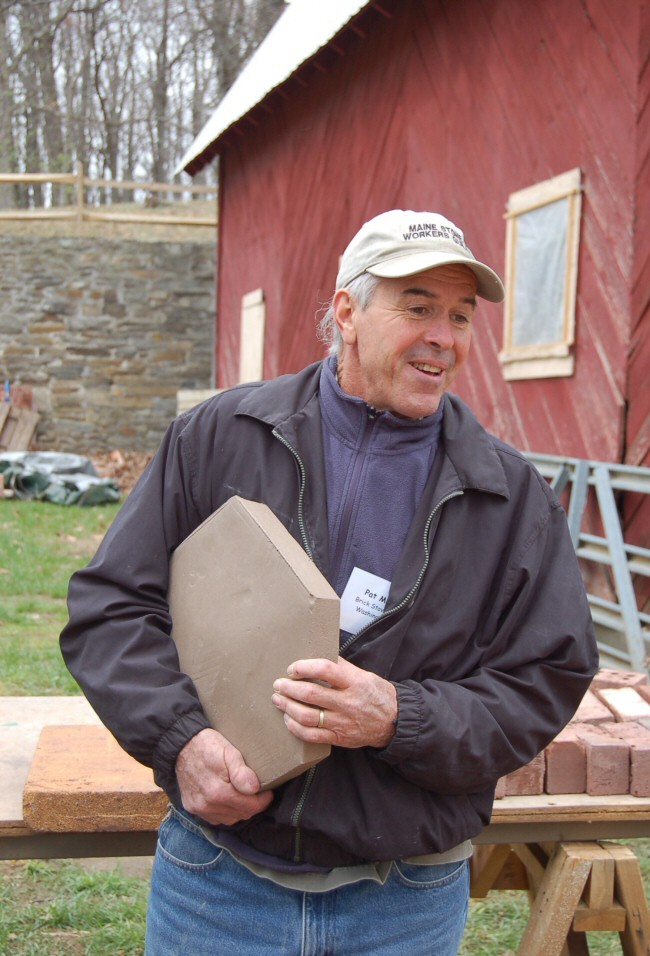 Pat Manley with one of the geodesic clay tiles that he made in the pottery shop.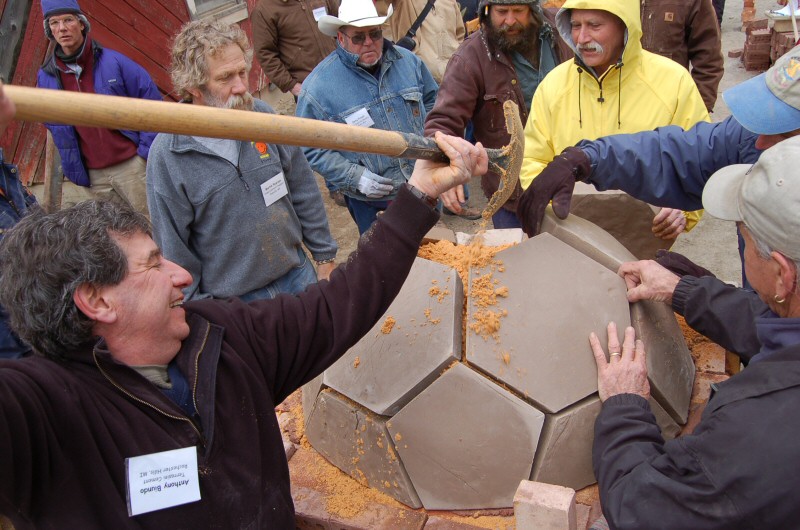 Geodesic oven workshop with Norbert Senf and Pat Manley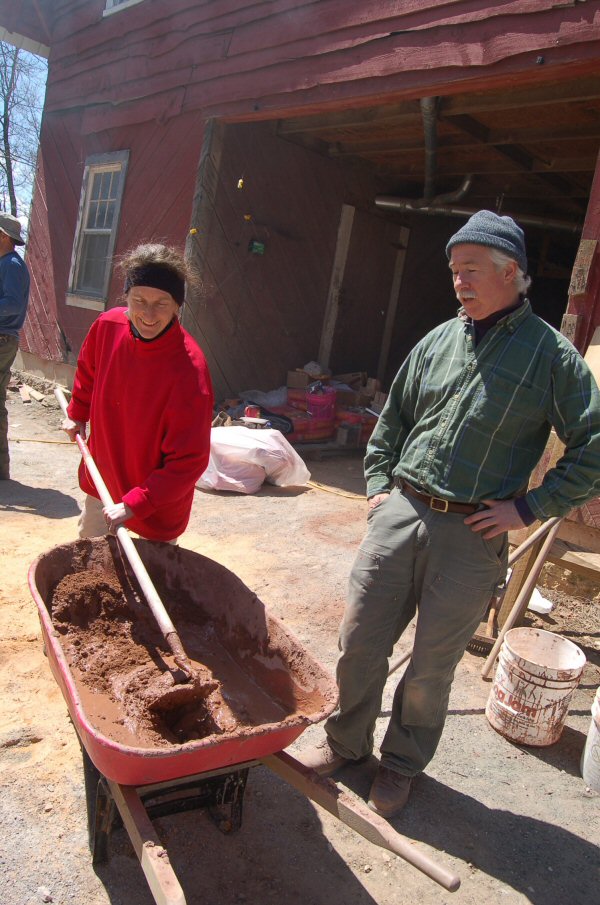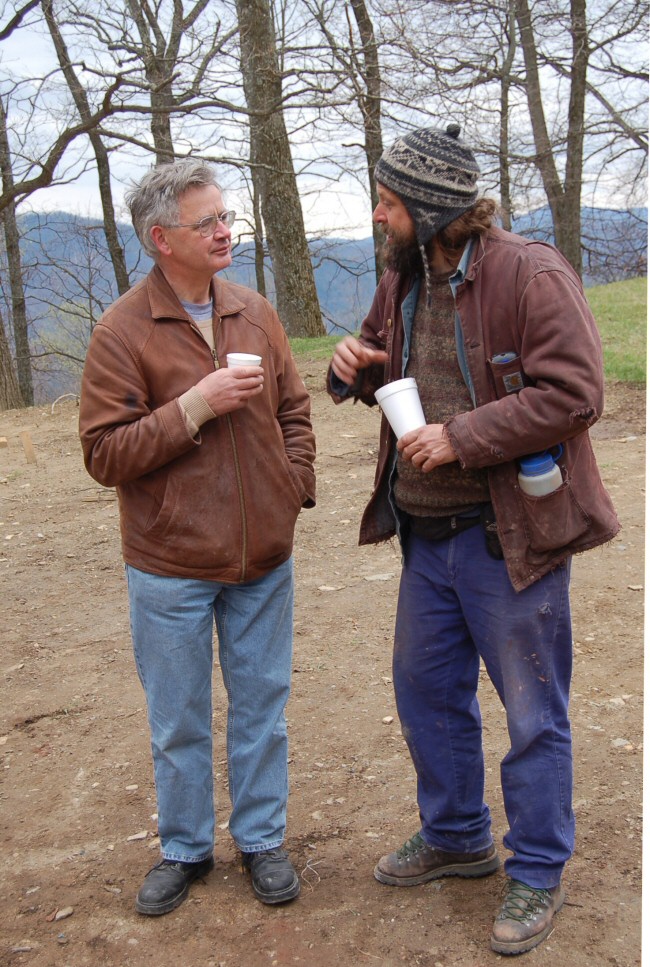 Conor O'Brien chats with Jim Luckner.
Conor came from Cork, Ireland, to learn about building heaters.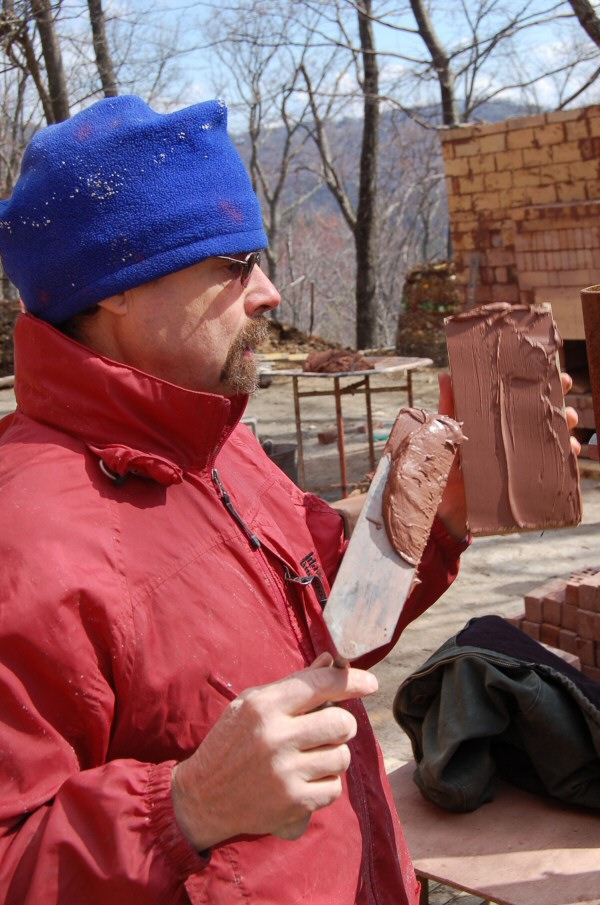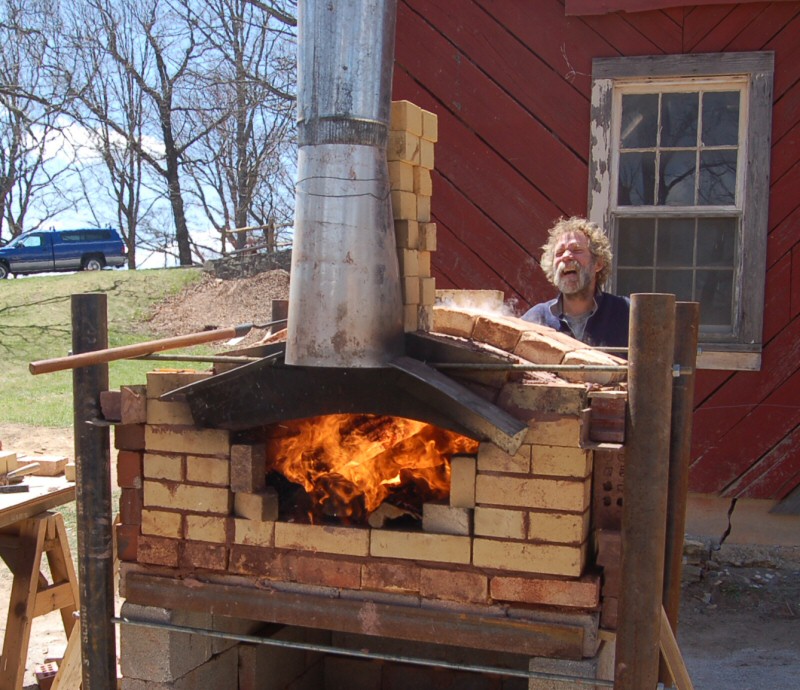 Marty Pearson does a quick-cure on Pat's 4-hour bake oven using a blower.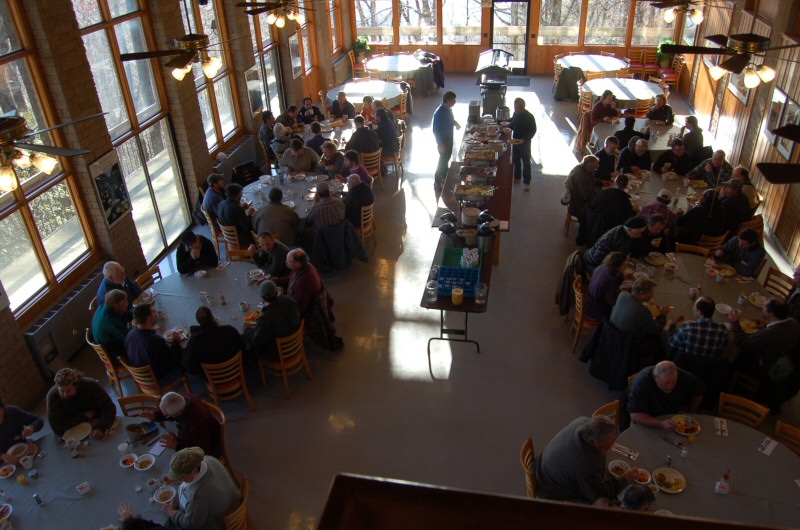 The food received universal good reviews. Thank you to the kitchen staff.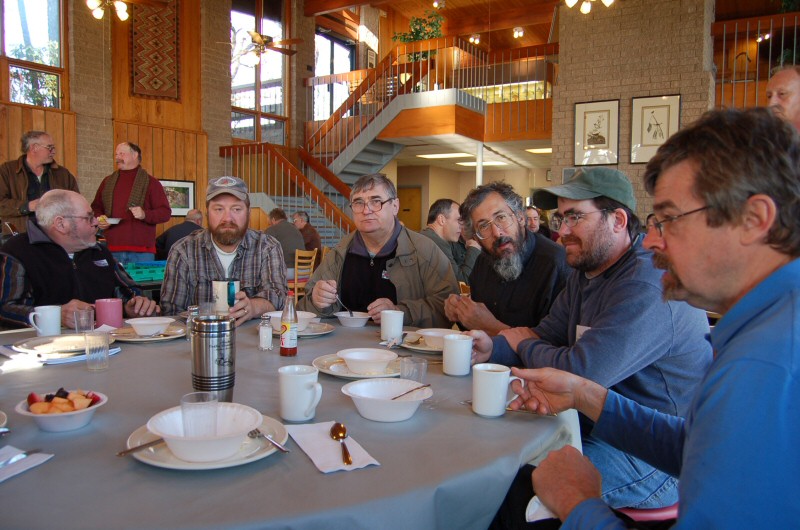 Heater talk was non-stop for 6 days.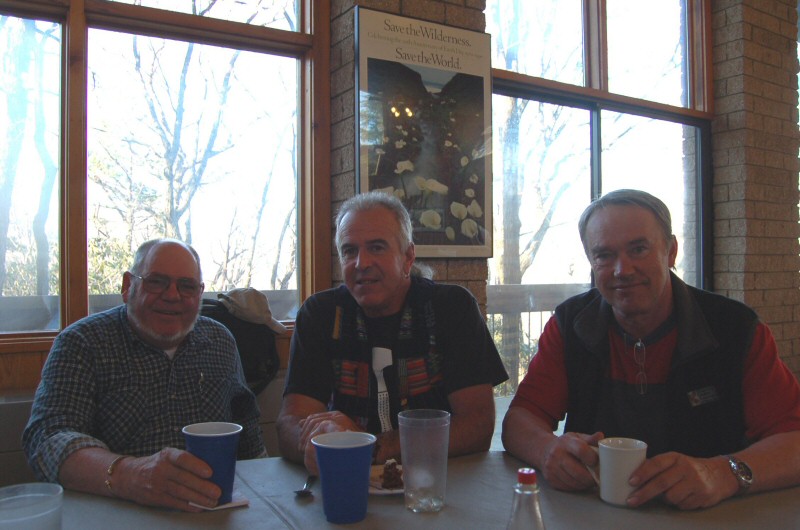 MHA past presidents Jerry Frisch and Pat Manley, and current president Norbert Senf.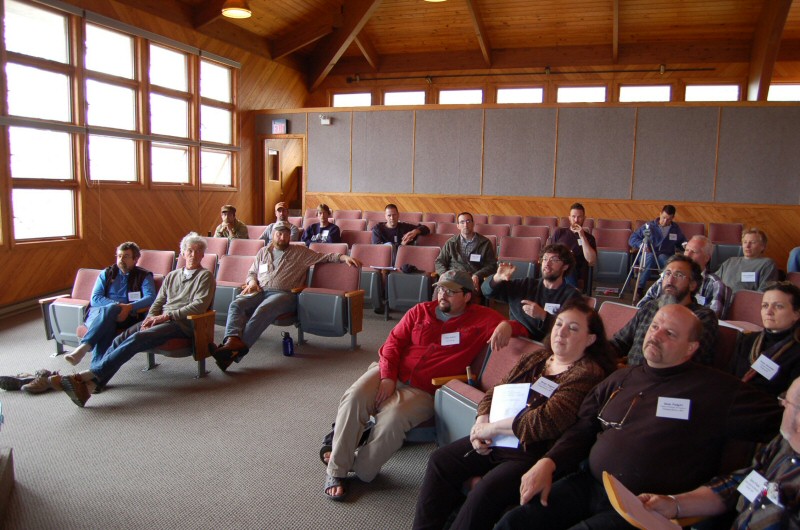 We had the use of the beautiful Wildacres auditorium and library for our meetings and classes.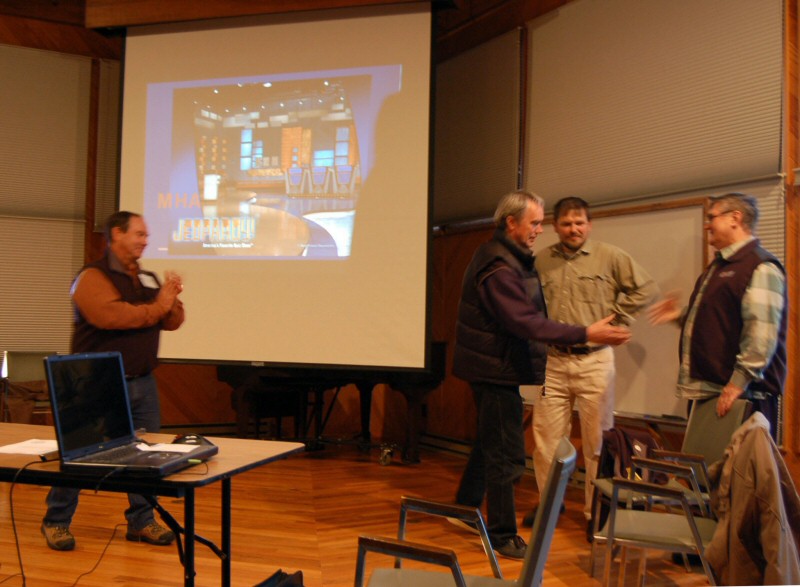 Feature speaker Igor Kuznetsov's presentations on his double bell system of heater design were extremely well received,
and, on behalf of the membership, I presented him with an MHA fleece.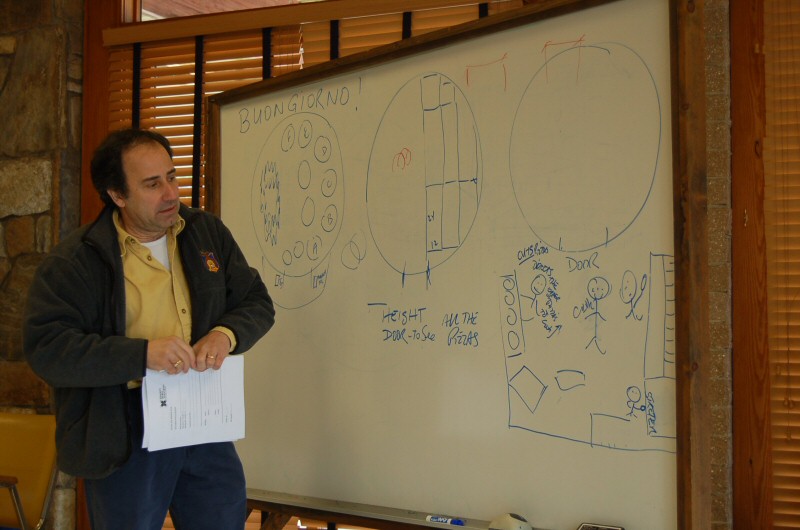 Frank Giammaria's presentation on commercial wood fired pizza oven management was a huge hit. Frank has run a wood fired pizza
restaurant in Montreal for 25 years, and produces up to 500 pizzas during a 1.5 hour lunch rush. Rumour has it he will be our
headliner for next year.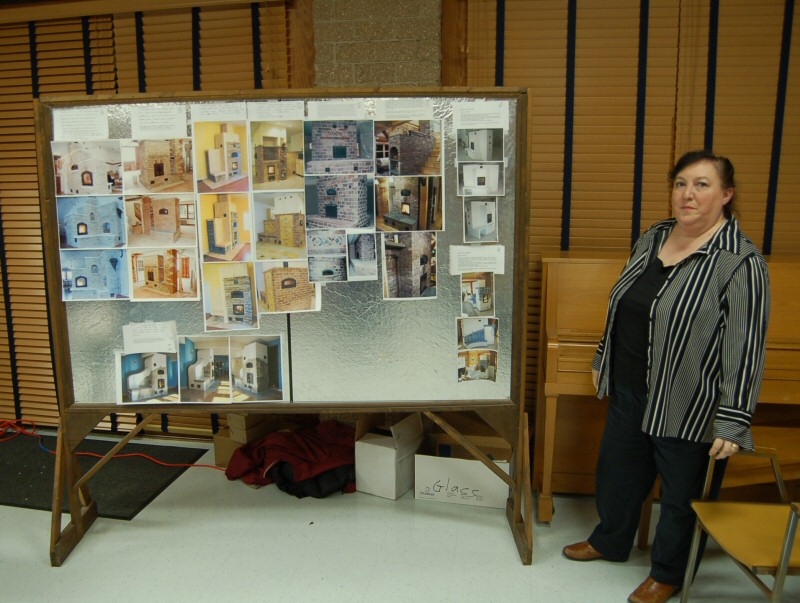 The MHA design contest, conceived and organized by Marge Padgitt, was very successful. Stay tuned for more details.

Igor presented a number of formal and informal sessions, with Alex Chernov acting as translator.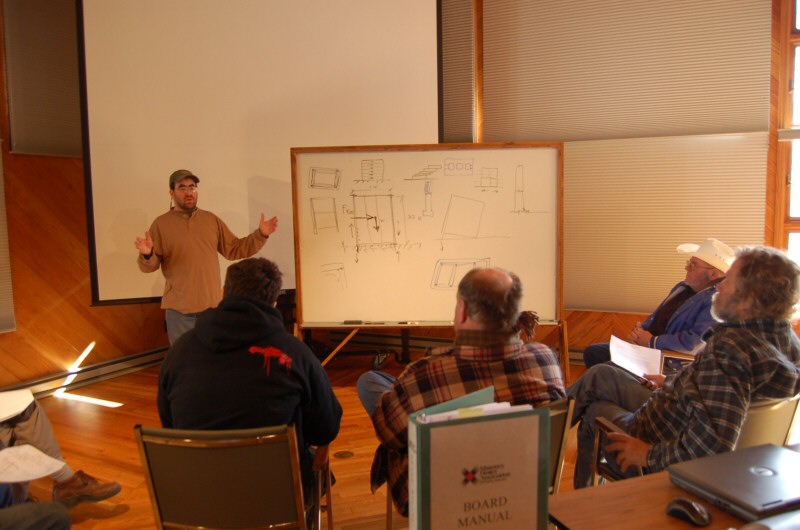 Dave Misiuk is a professional engineer registered in Alaska. His specialty is structural, and he gave a great presentation on
seismic issues as they related to heater building in earthquake regions.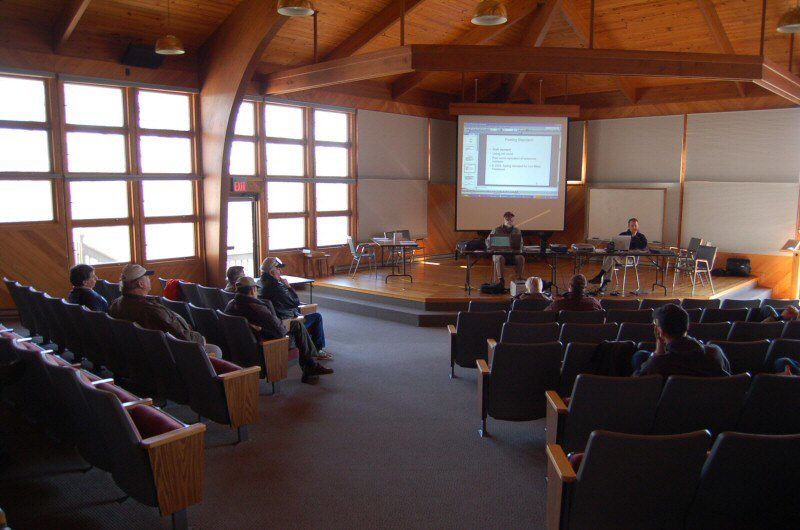 ASTM chair Rod Zander gave a presentation on the state of the current ASTM process, as well as current regulatory
issues that are confronting masonry heaters in California and elsewhere.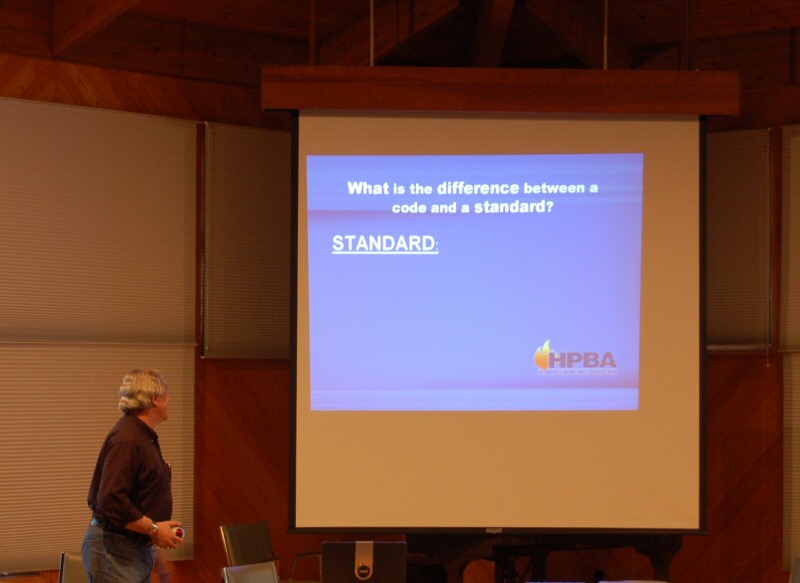 Tom Stroud, Senior Manager of Codes and Standards at HPBA (Hearth Patio and Barbeque Association), gave us a well received
presentation on Codes, Standards and the current regulatory climate. Tom is a former President of MHA, and also chaired the
original ASTM Task Group that produced ASTM E-1602.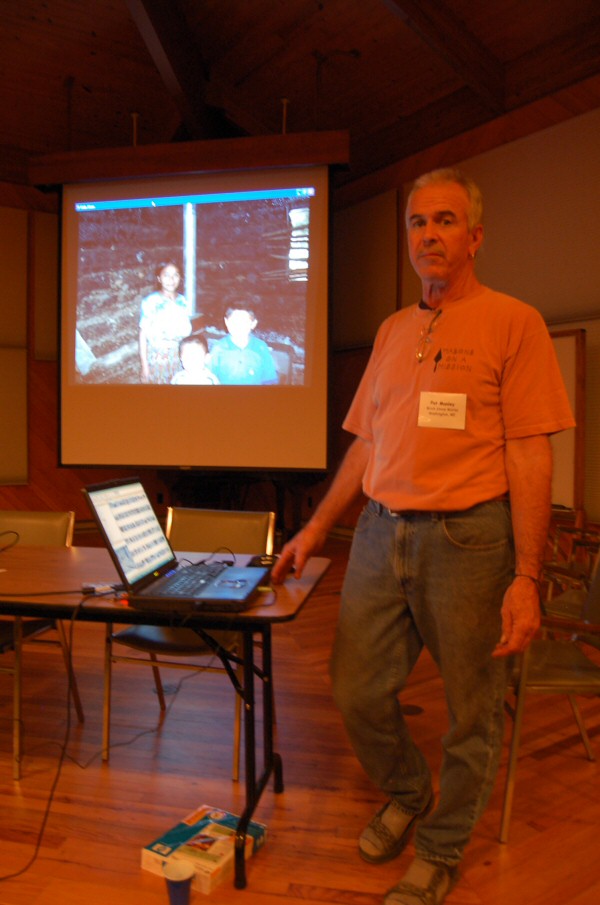 Pat Manley gave us a slide presentation on his Masons on a Mission project in Guatemala.
A number of MHA members have joined Pat as volunteers to build cookstoves in Maya Indian villages
to replace the smoky indoor 3-stone fires. It costs $100 - $150 to build a stove. Donations to MOM are tax
deductible, and get used 100% to build stoves, with zero going to administration or overhead.

Richard Jussel sent an instructional video he made in Austria on a new energy efficient clay cookstove that
he has developed at the Technical Universtiy of Vienna, for Third World applications. Check it out.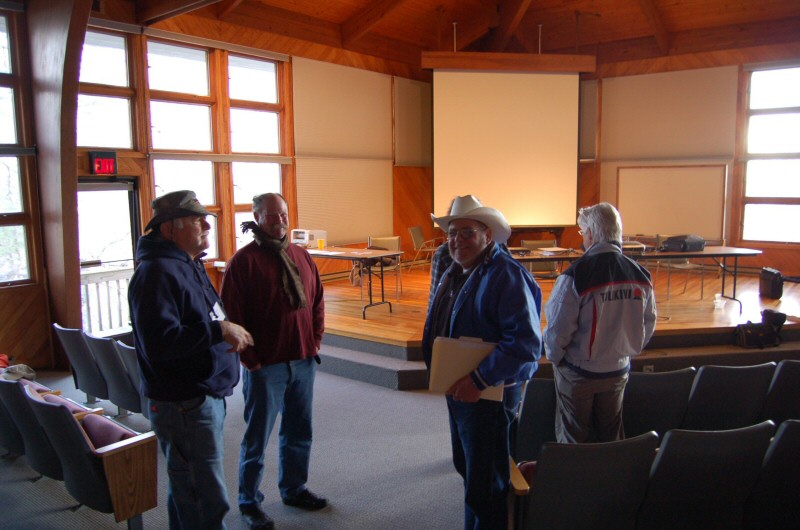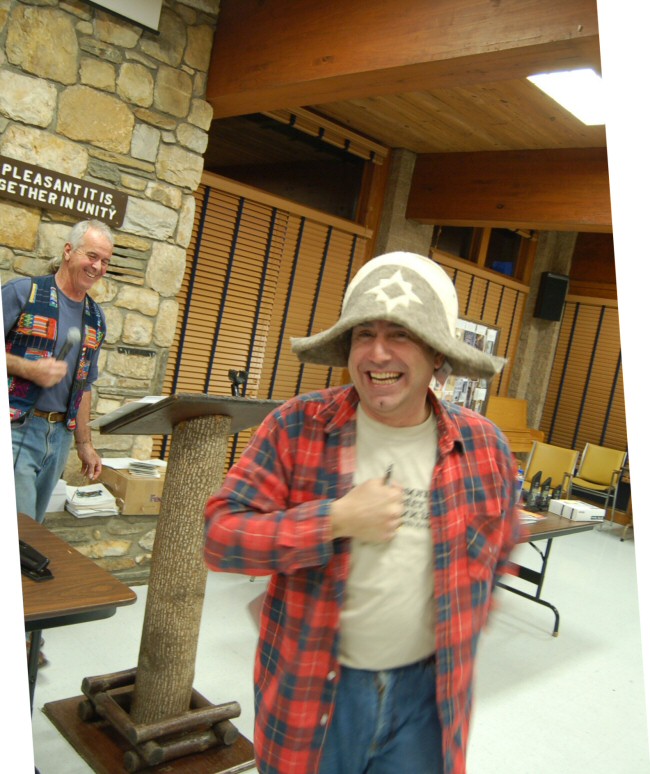 The auction fun begins.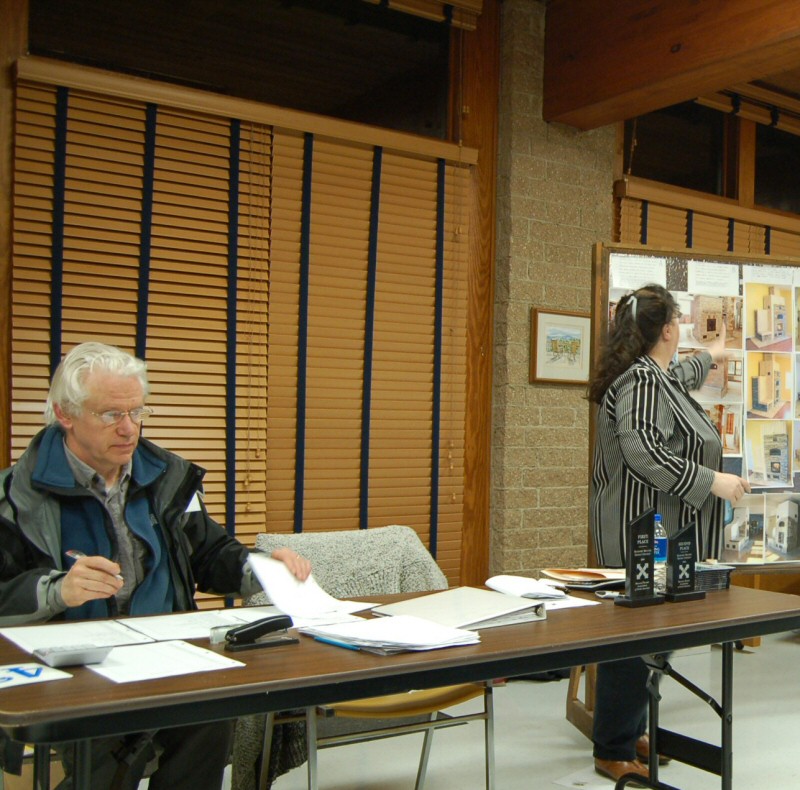 The auction exceeded expectations this year. We got a large donation from New Alberene, and Pat Manley did a fantastic job as
auctioneer, not to mention the comedy relief from his two runners, John and Frank.
Doug Hargrave had reorganized the auction accounting system and paperwork, to make everything run much smoother.
We had so many small items this year that it would have been completely impossible otherwise.
We raised $11,133.00. Thanks to everyone who participated.
2008 Wildacres Auction Donors List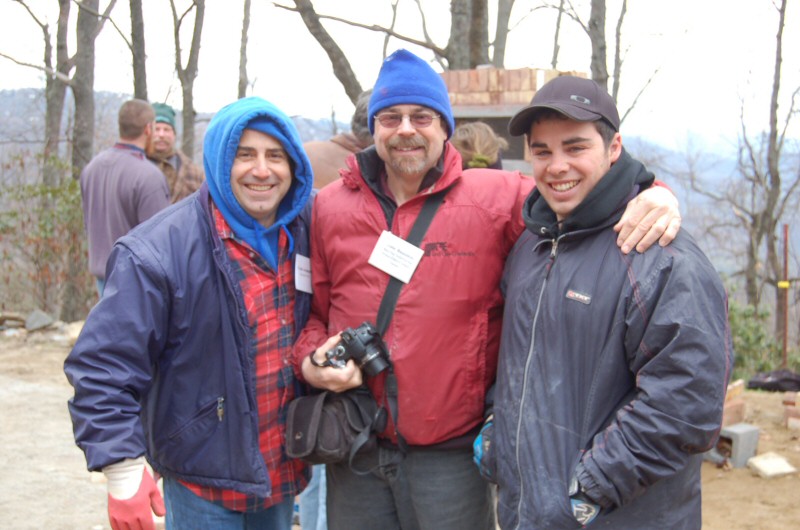 Three Canucks.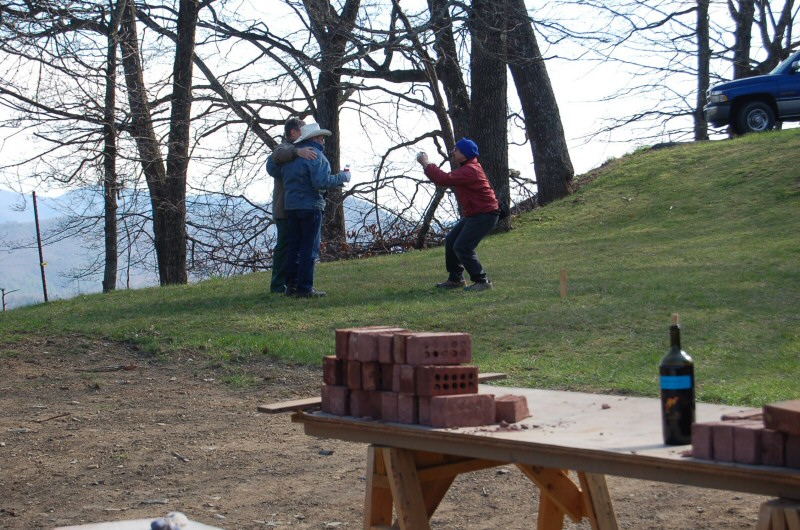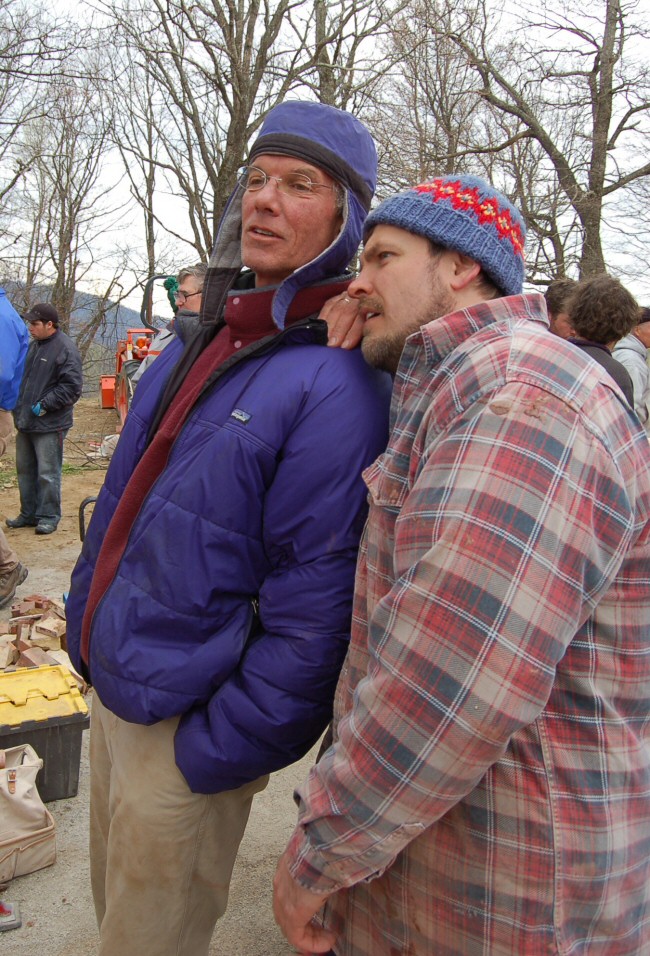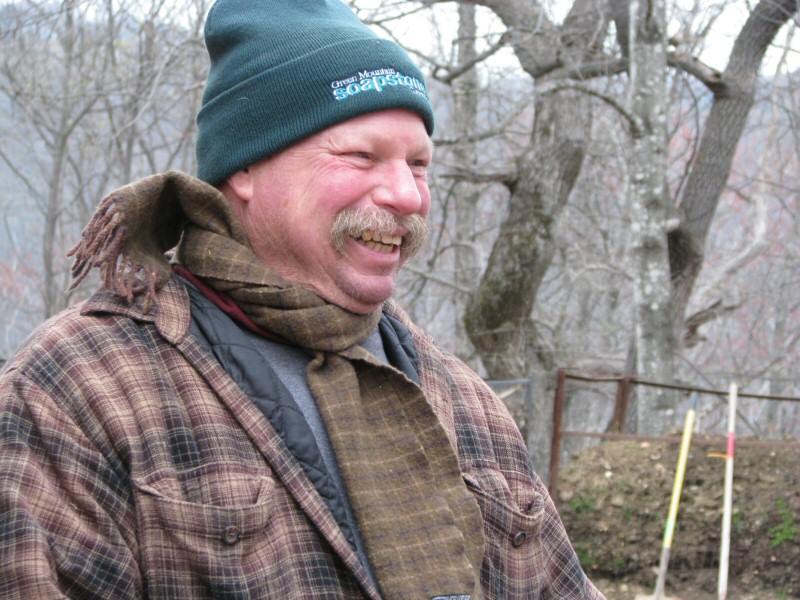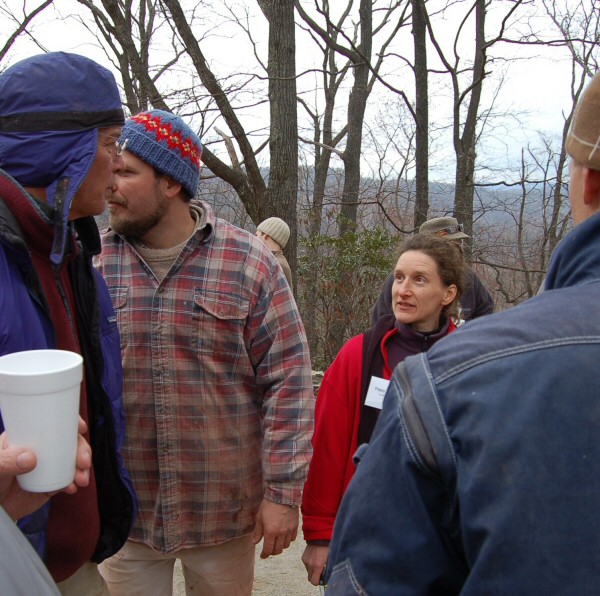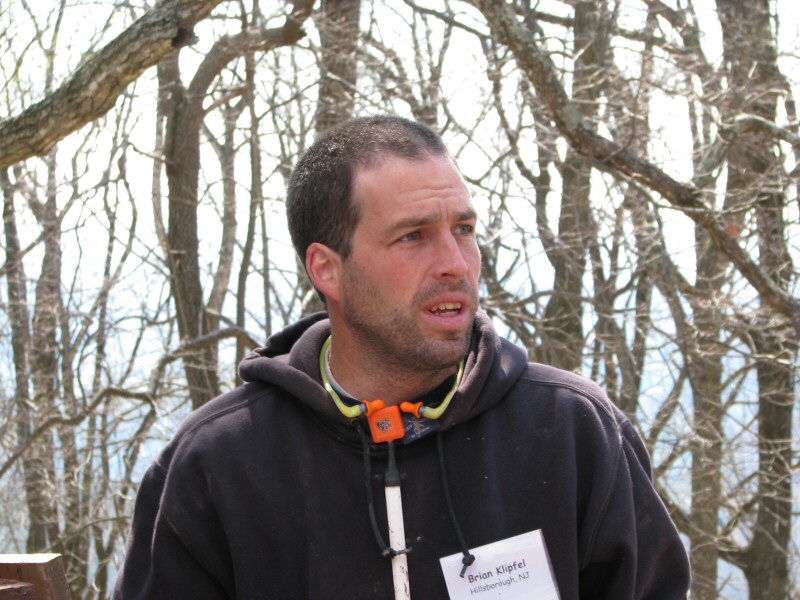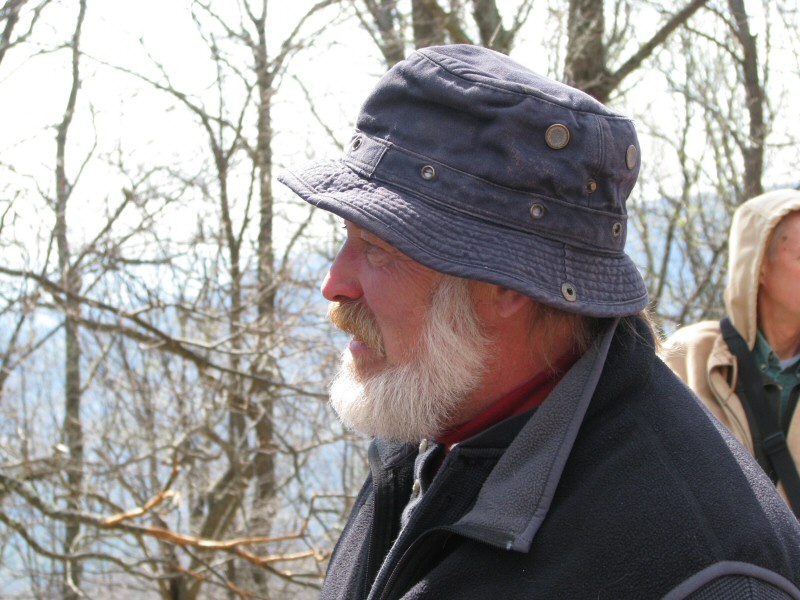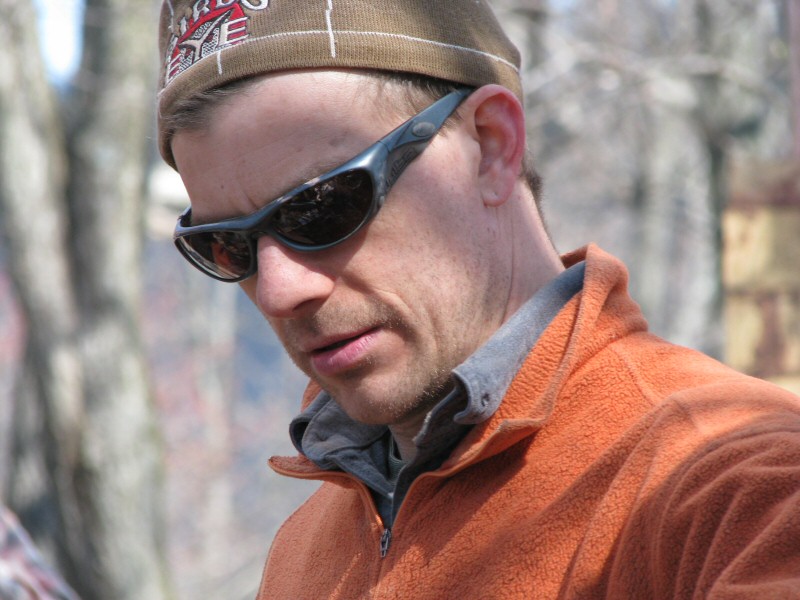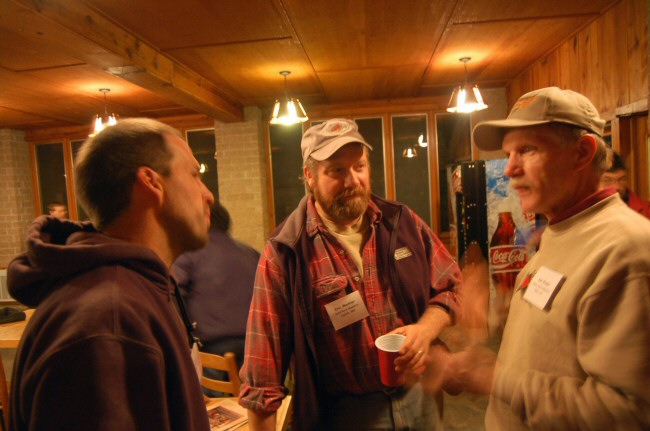 After hours in the commissary. Beer and heater talk - does life get any better than this?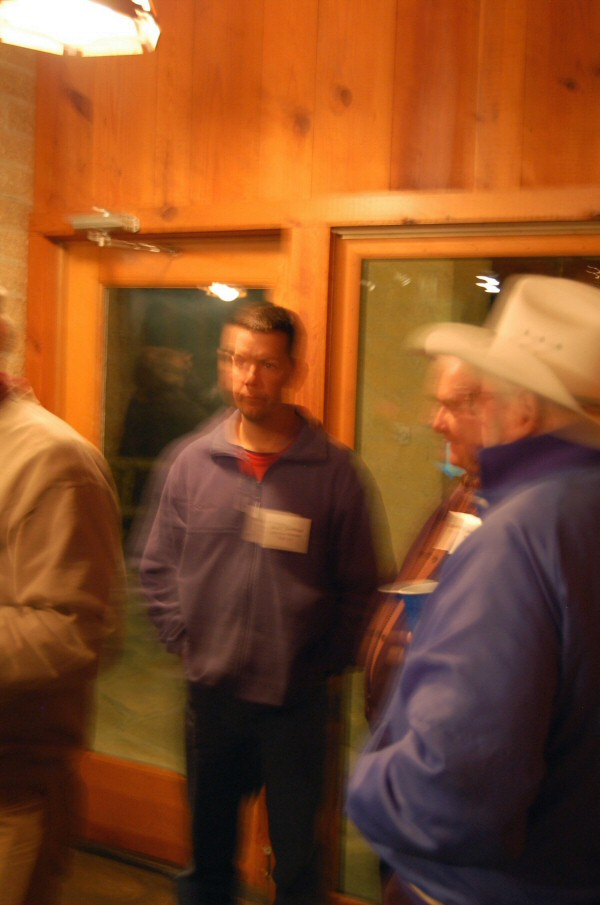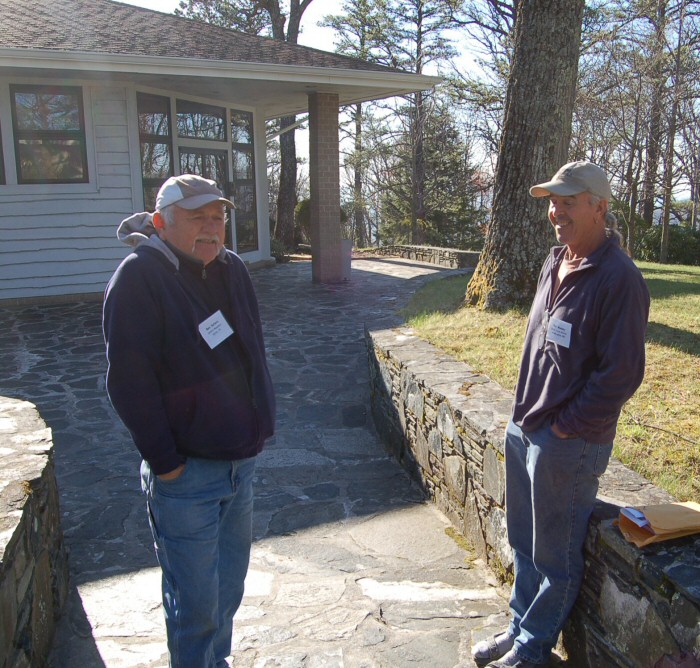 Sunny but still a bit chilly. Guess who is from California and who is from Maine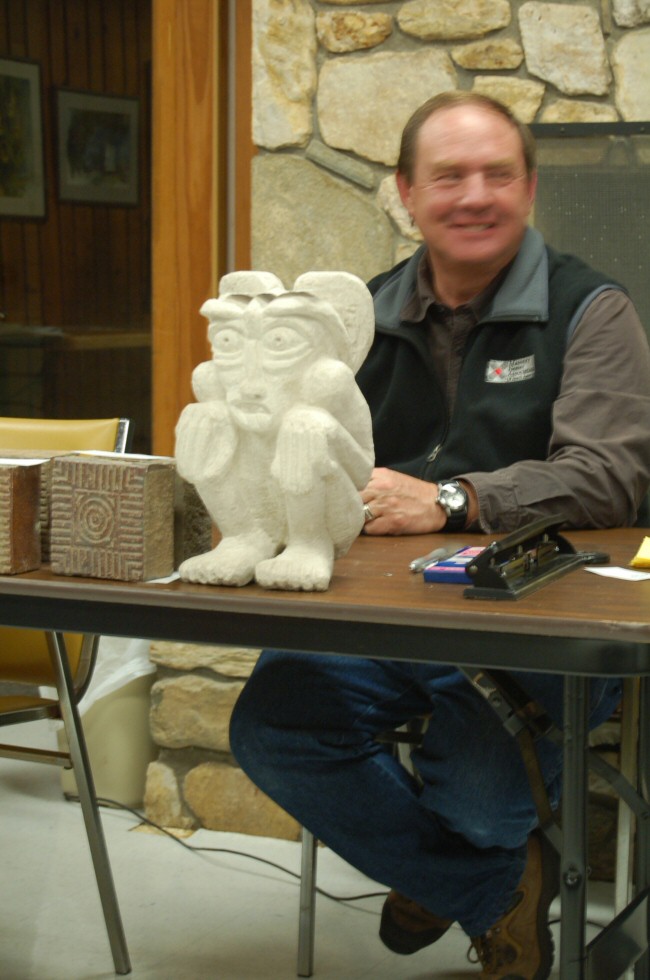 We had another MAGNIFICO pizza party. Click for details.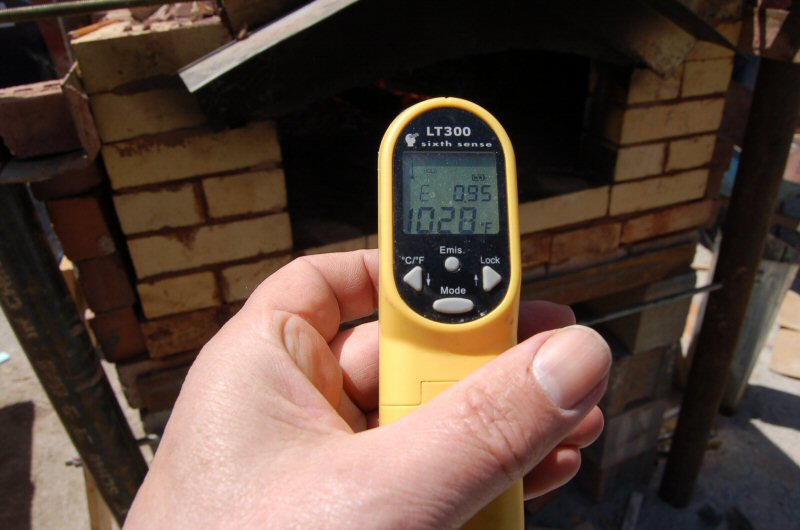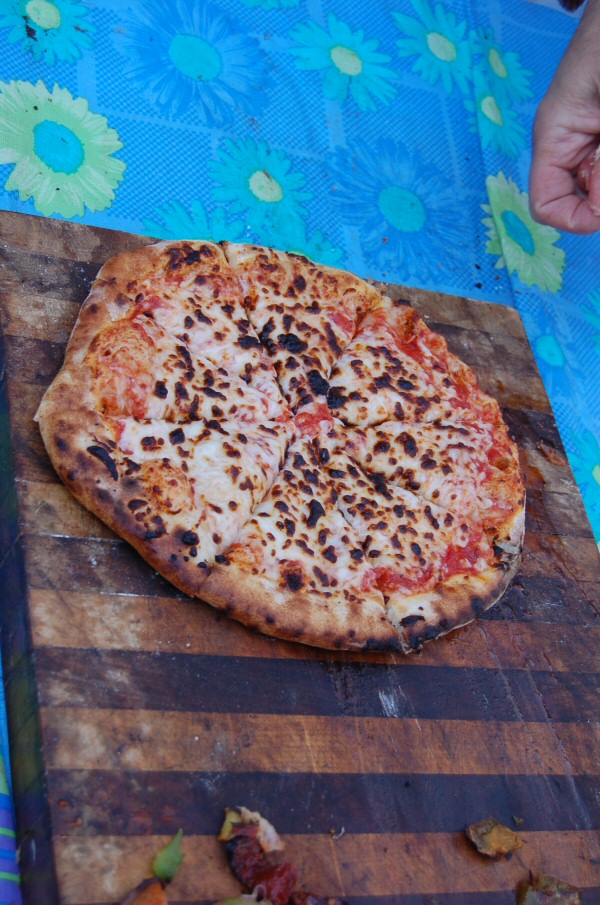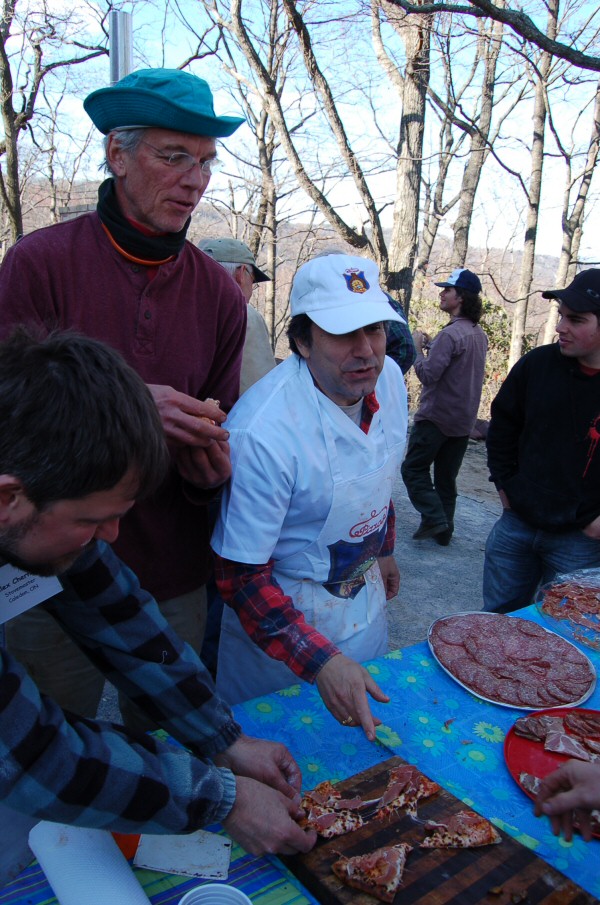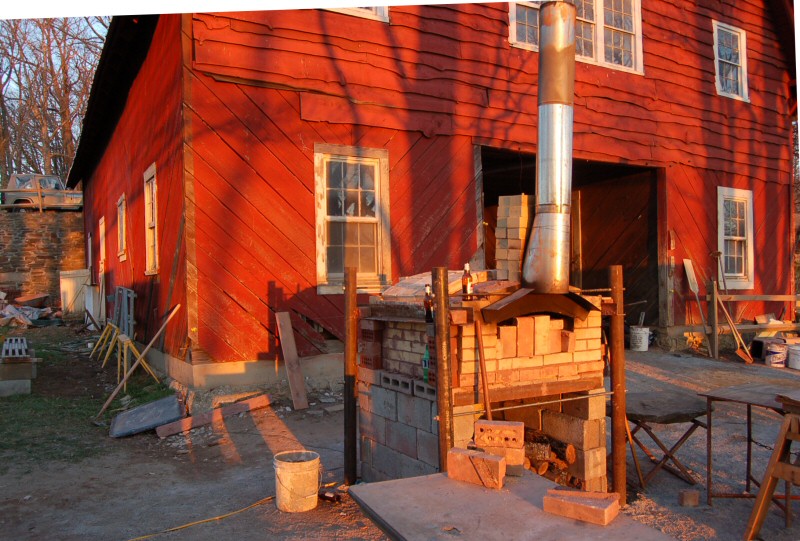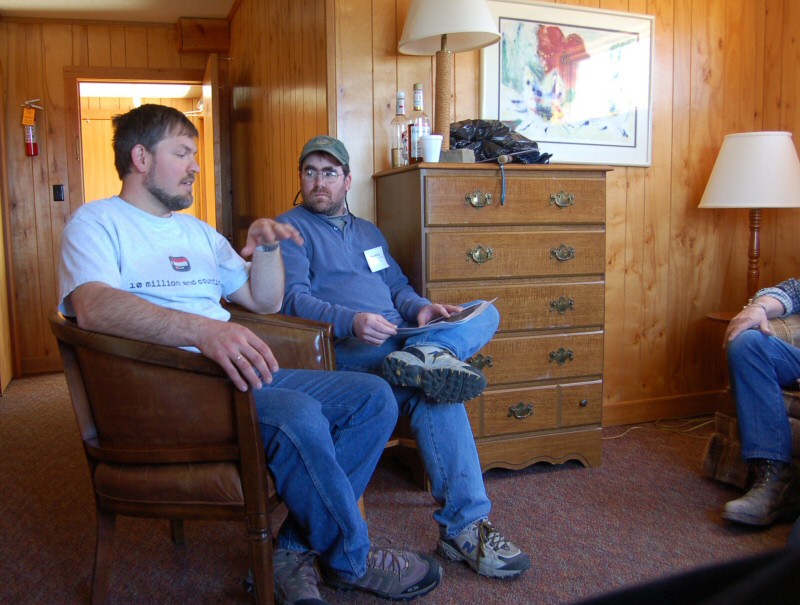 Dave Misiuk organized an impromptu design colloquium to develop a low cost masonry heater fireplace retrofit, for which there
could easily be a huge market in Alaska. Many Alaska residents will find heating unaffordable in future, and wood may be their best option.
Dave is the biomass combustion specialist at Cold Climate Housing Research Center in Fairbanks.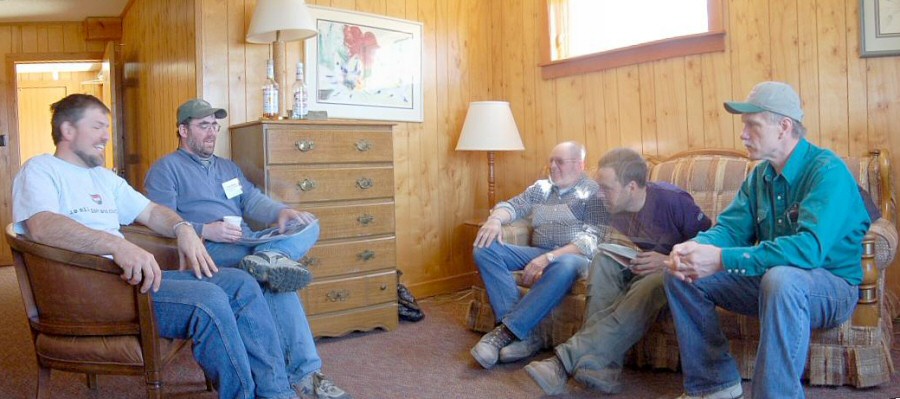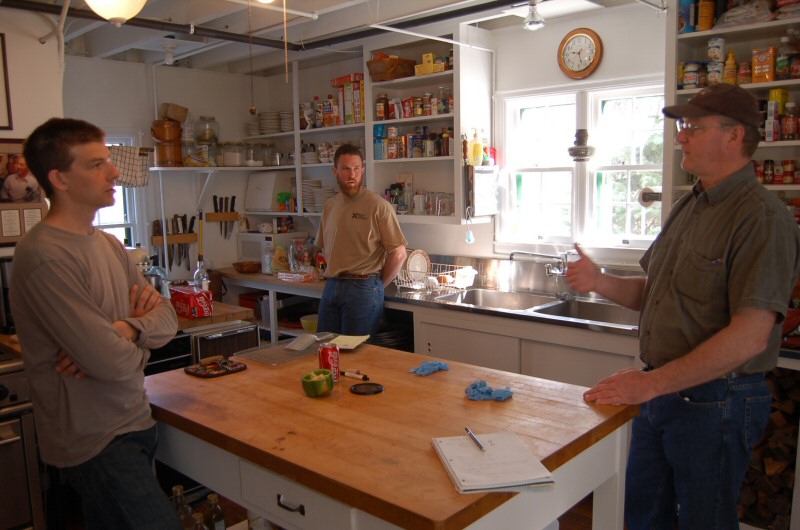 Joel Dick, John McDougall, William Davenpot, Pat Manley, Marty Pearsson and I left Wildacres early Thursday morning and convoyed
towards William Davenport's family hunting lodge, where the conversations and ideas continued to flow. Pat and Marty got waylayed at
New Alberene, and we missed them at the lodge.
Looking forward to next year already. Another great program is already starting to take shape.
See also,
2007 Photo Report
2006 Photo Report
2004 Photo Report
2003 Photo Report
2002 Photo Report
2001 Photo Report
2000 Photo Report
1999 Photo Report
1998 Photo Report
1997 Photo Report
This page was last updated on August 13, 2008
This page was created on April 20, 2008
Back to: