Page Index:
Presentations and Ceremonies
Photo Credit: Scott Goodman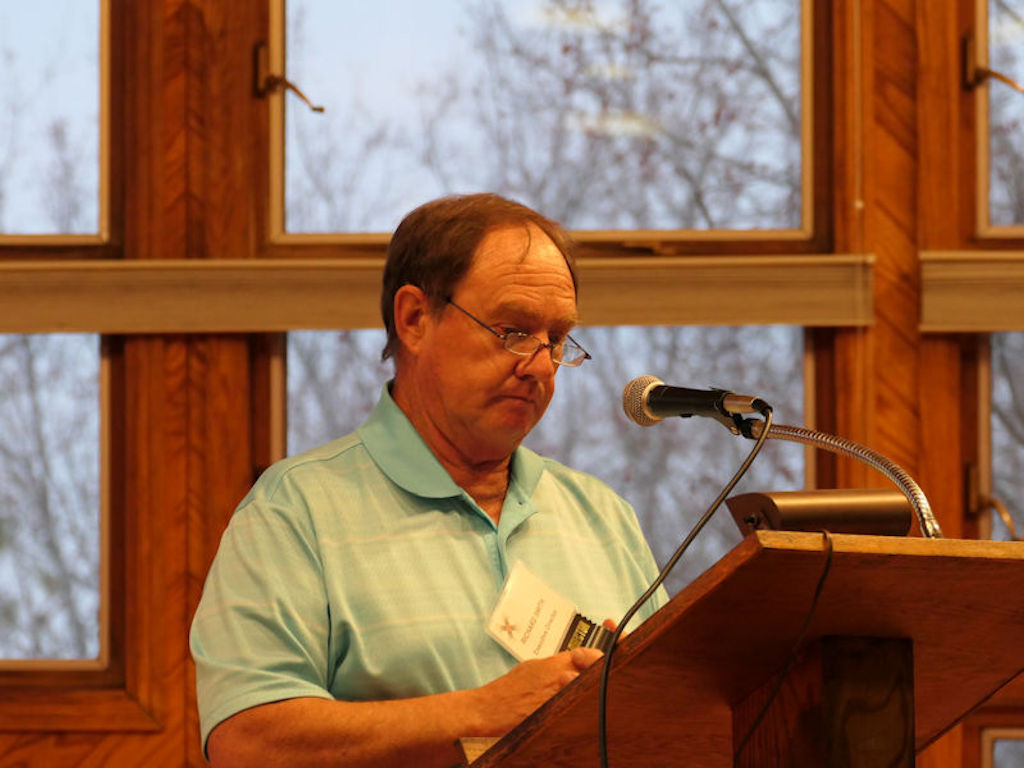 MHA's long time Executive Director Richard Smith is retiring from his role this year.
It has been a great run for everyone involved.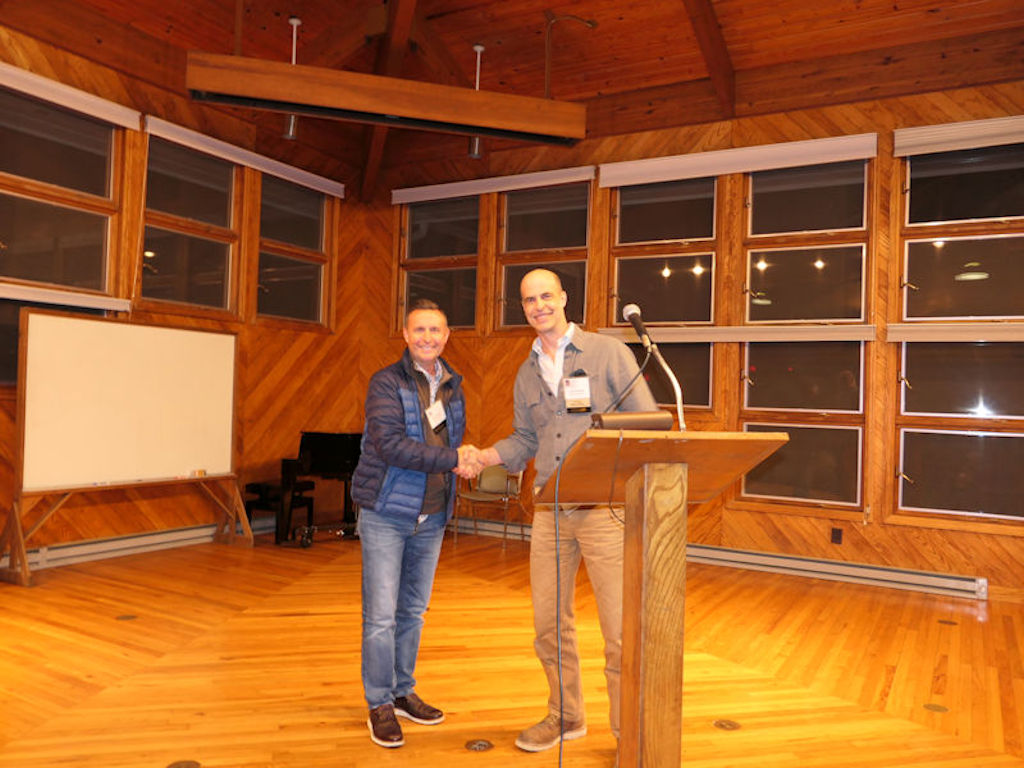 Our new E.D. is Scott Soldat-Valenzuela, recruited by MHA volunteer ad-hoc executive search committee.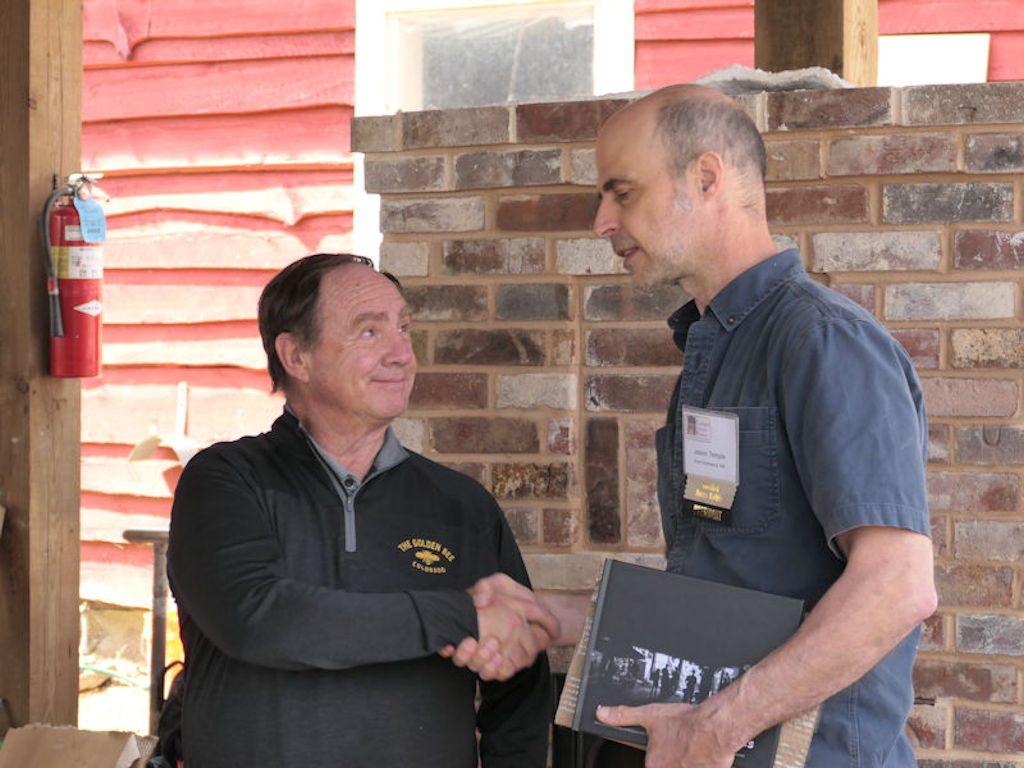 Going away ceremony for Dick Smith before the pizza party on Friday. MHA's president Jason Temple doing the honors.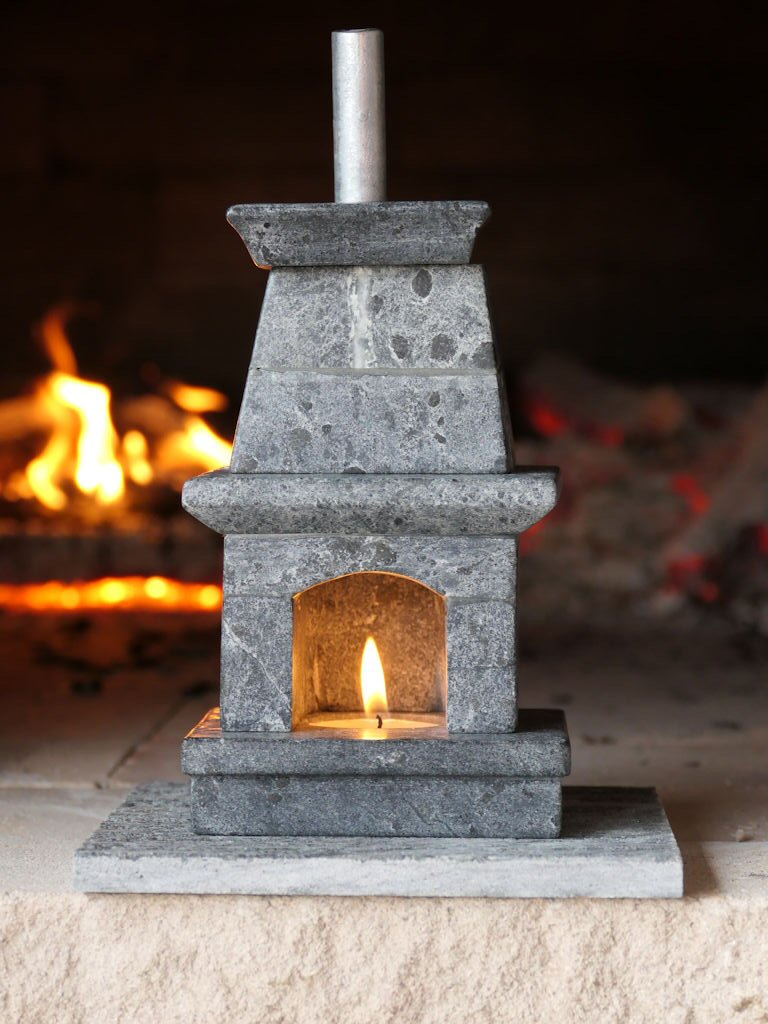 Pat Manley created this beautiful carved soapstone working miniature heater as a parting memento for Dick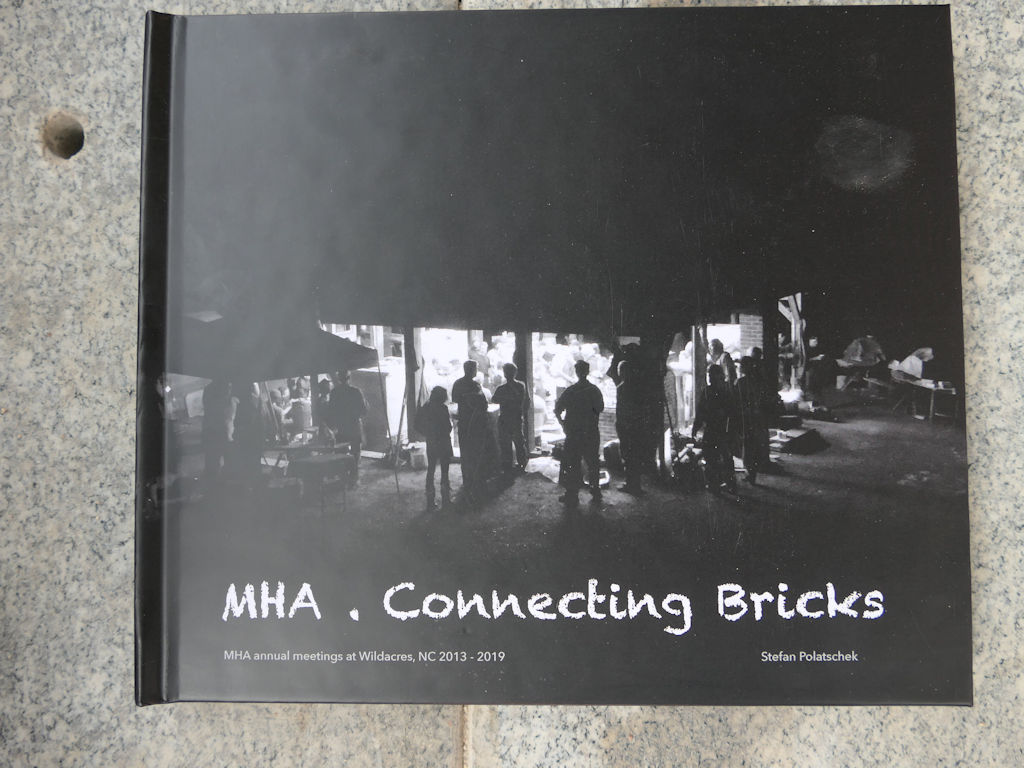 Stefan Polatschek from Austria has taken many great people photos at Wildacres over the years. He created this unique book to commemorate the annual gatherings, and a specially printed copy was presented to Dick.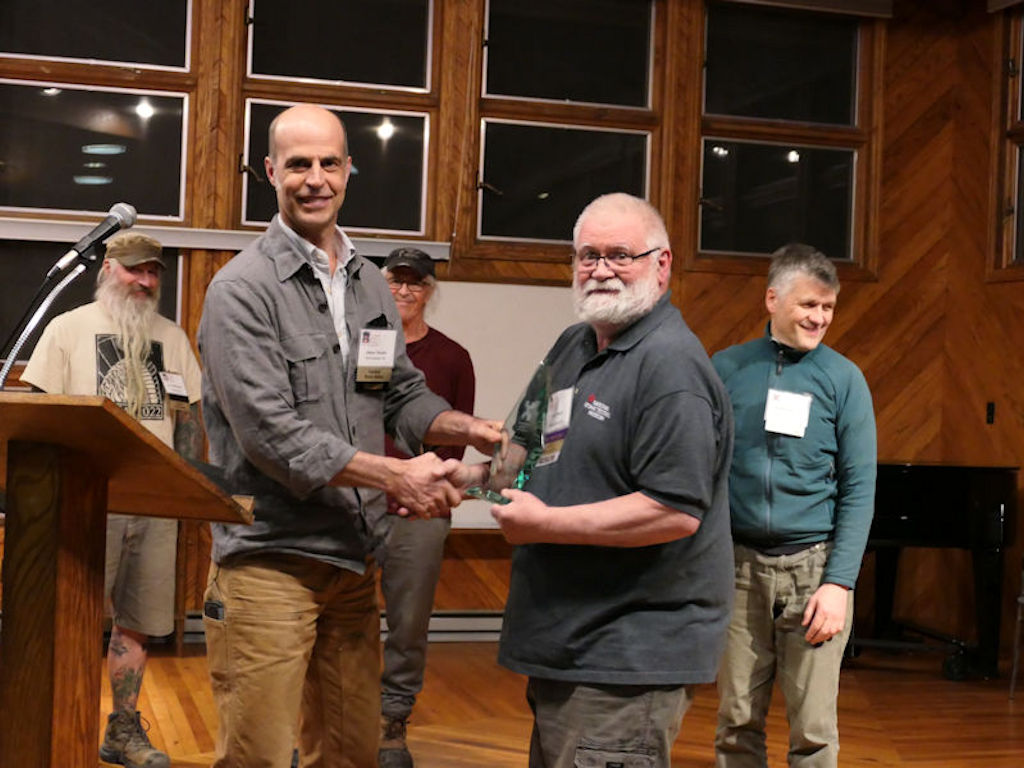 The Jerry Frisch Award was presented this year to Chris Prior, for his outstanding contributions to the organization.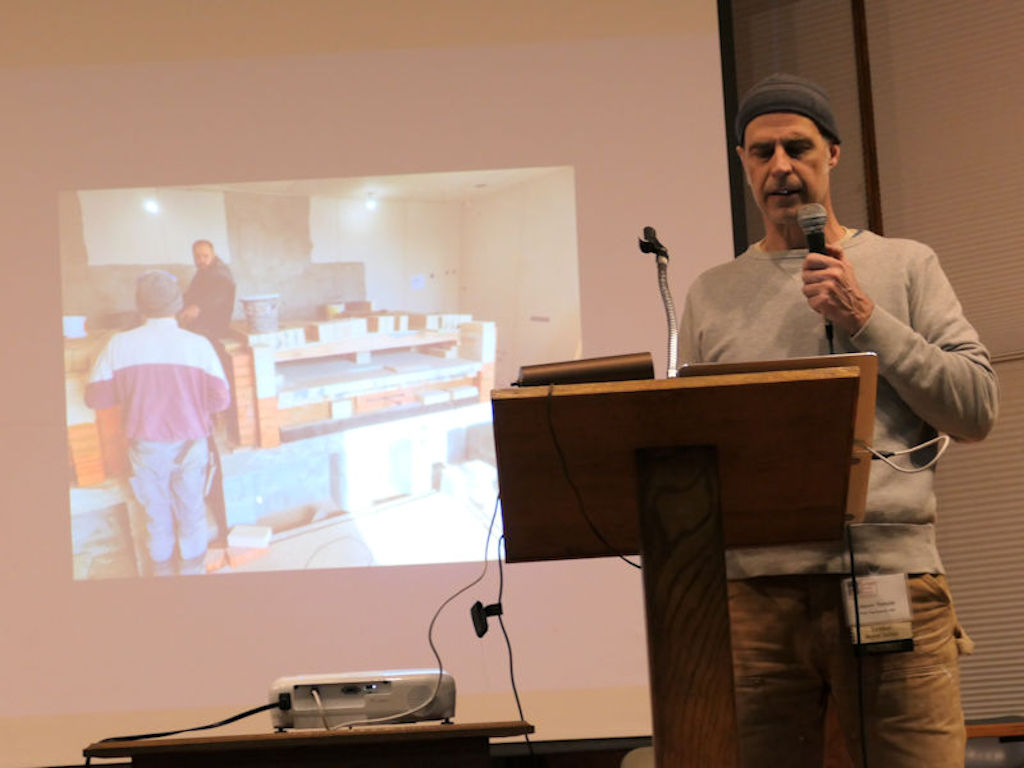 Jason Temple gave a presentation on his visit to the Ukrainian Masonry Heater Association.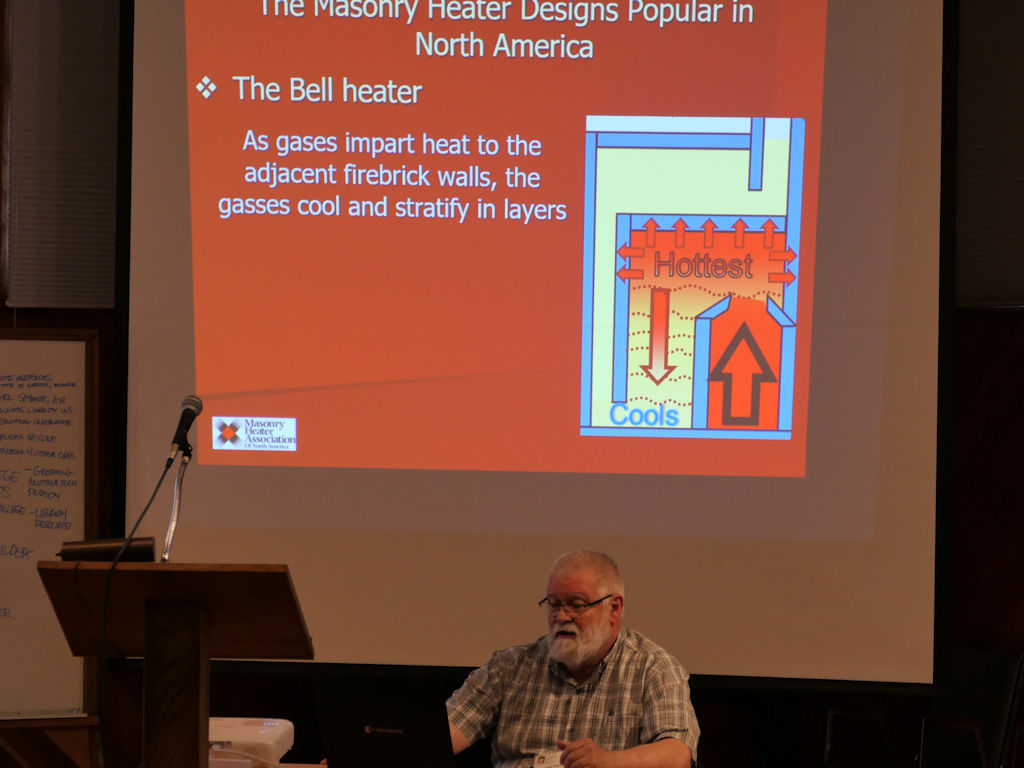 Chris Prior presented his Masonry Heater Basics class.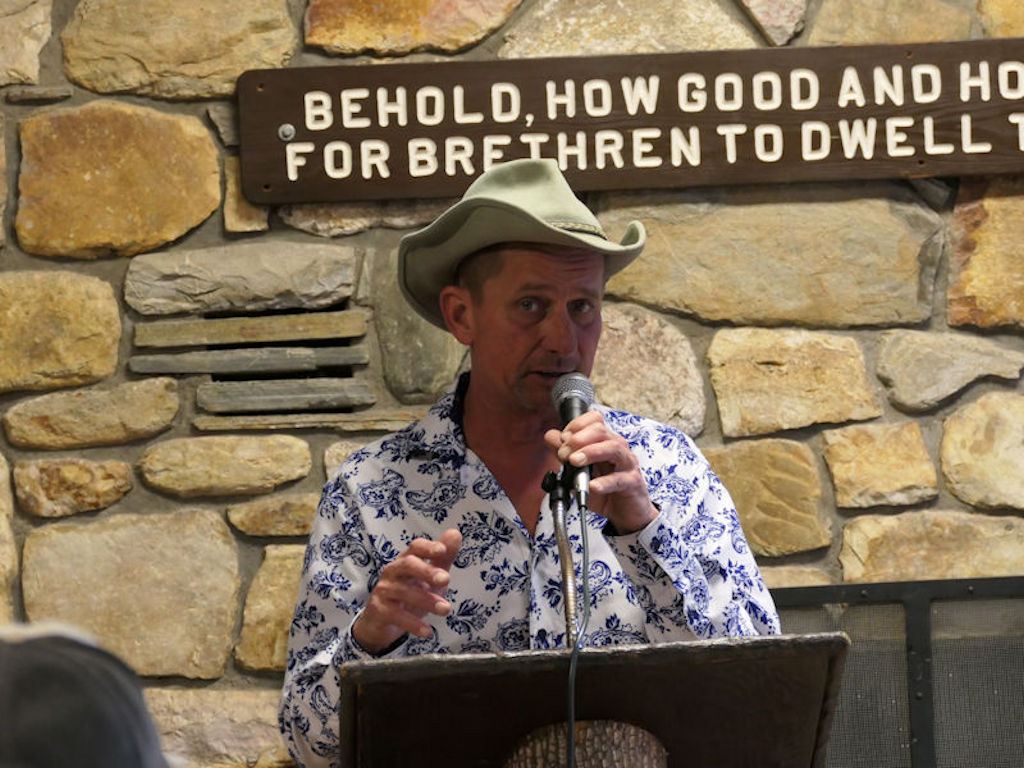 Jeffrey Owens presided over the annual fund-raising auction.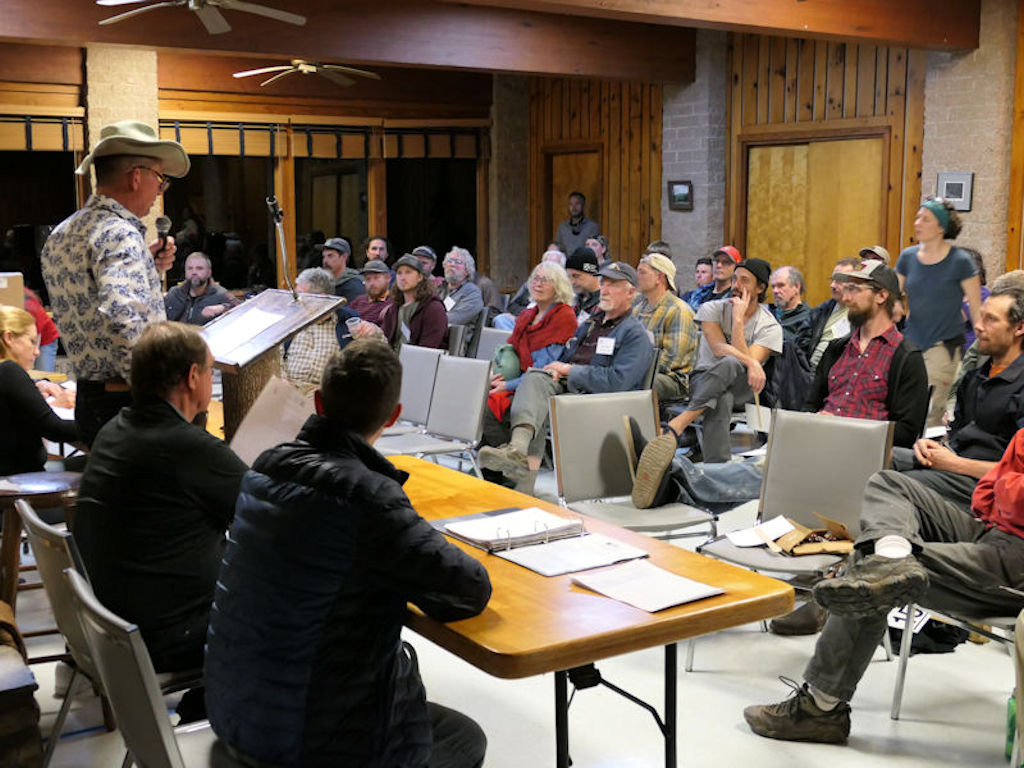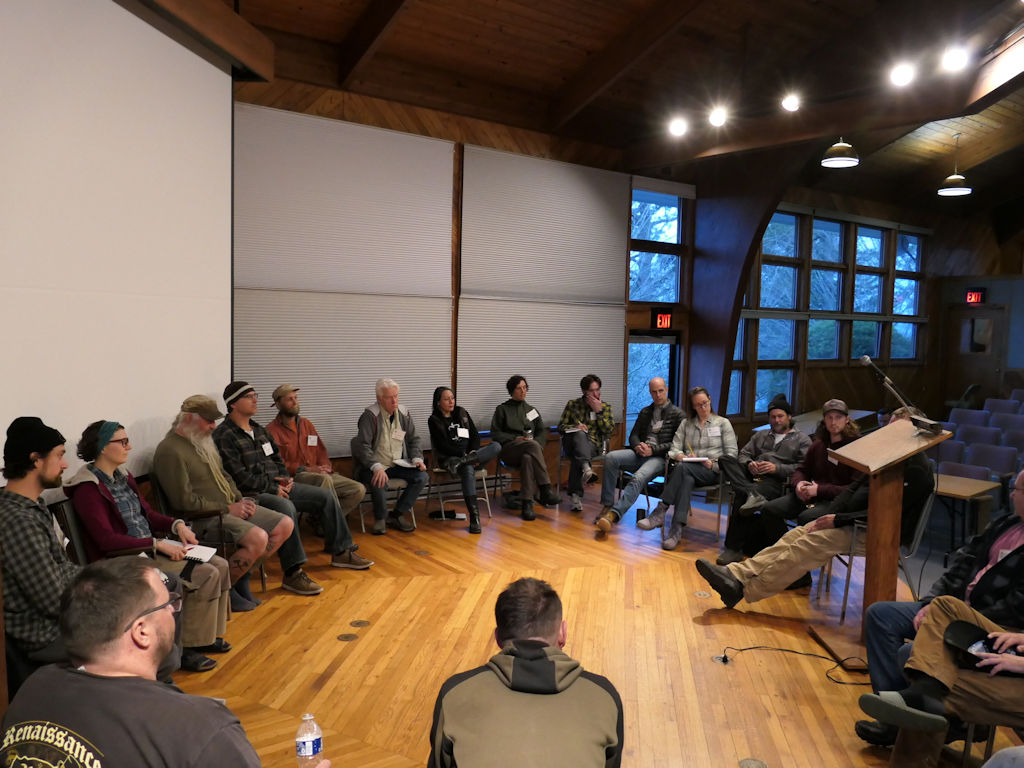 A roundtable discussion was organized by MHA Board member Jon Santiago.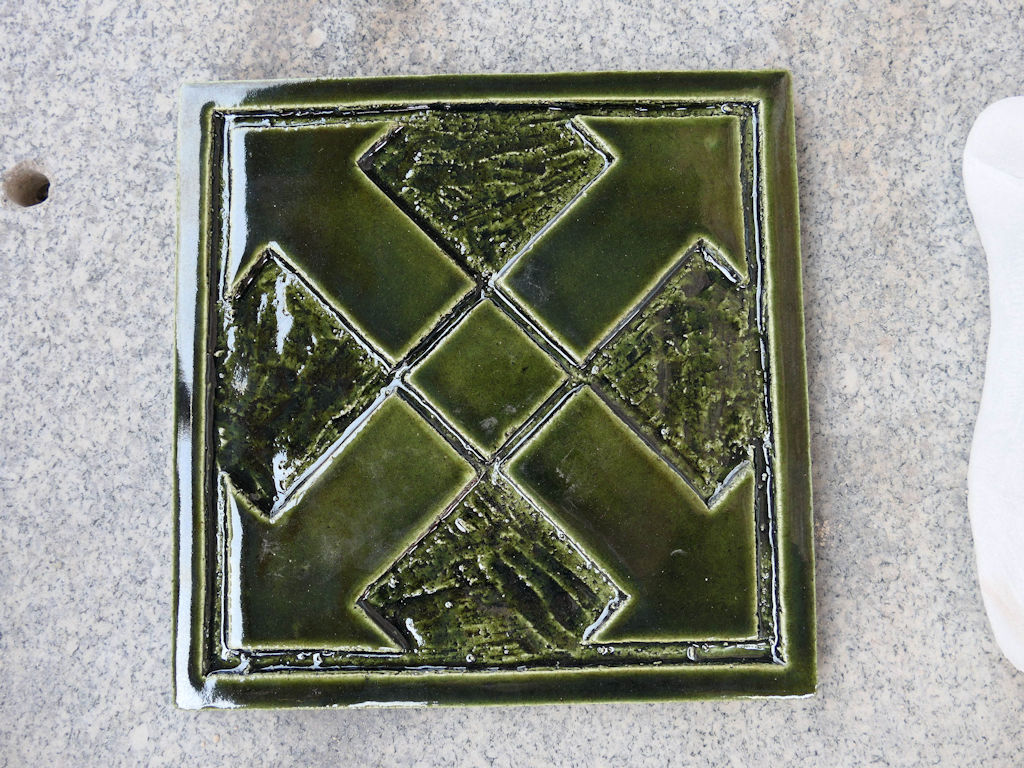 A special tile created for Richard Smith


See also:
2007 Photo Report
2006 Photo Report
2004 Photo Report
2003 Photo Report
2002 Photo Report
2001 Photo Report
2000 Photo Report
1999 Photo Report
1998 Photo Report
1997 Photo Report
This page was last updated April 21, 2022
This page was created on April 14, 2022
Back to: