Primavera Assembly and Operation Manual
Reviews of this oven:
LA Daily News
Peter Reinhart
This page was updated on January 20, 2010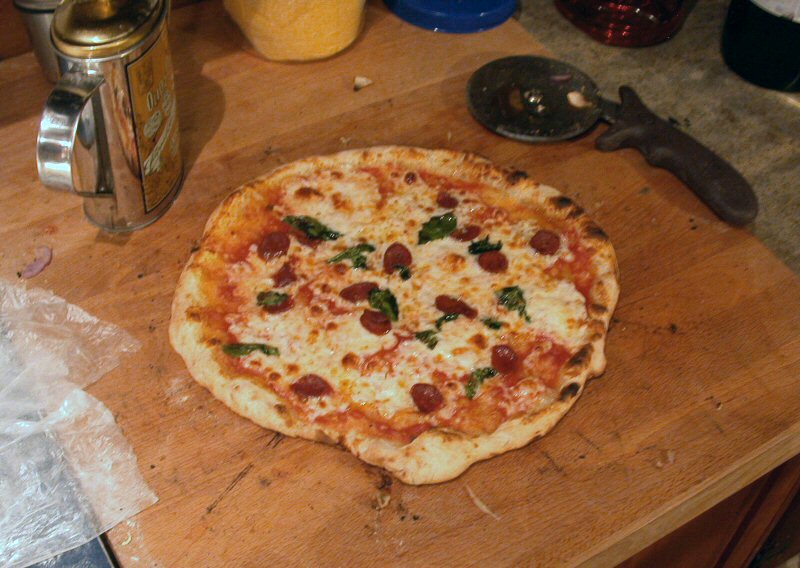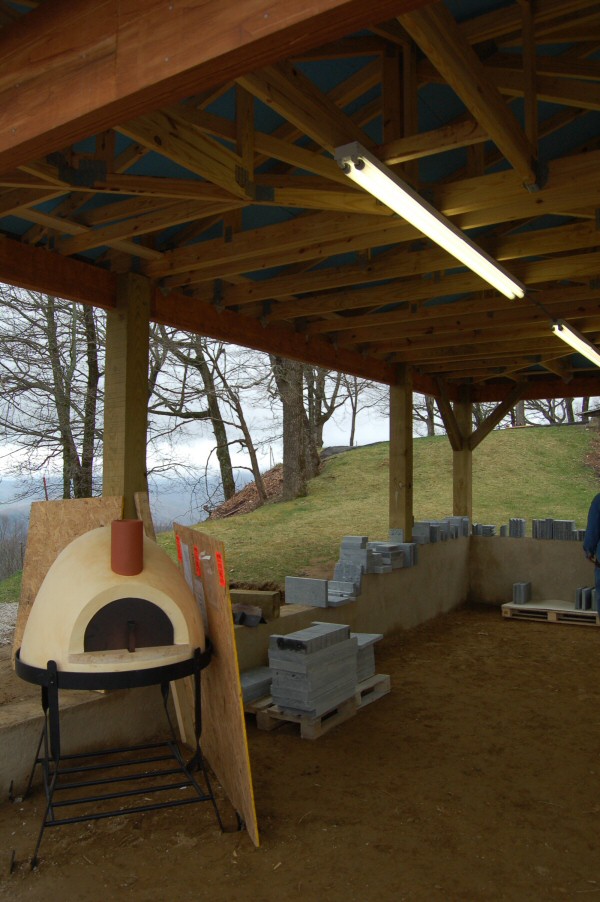 Special thank you to Forno Bravo for donating this oven to the MHA fundraising Auction.
The oven raised $800.00, and now resides at Lopez Labs.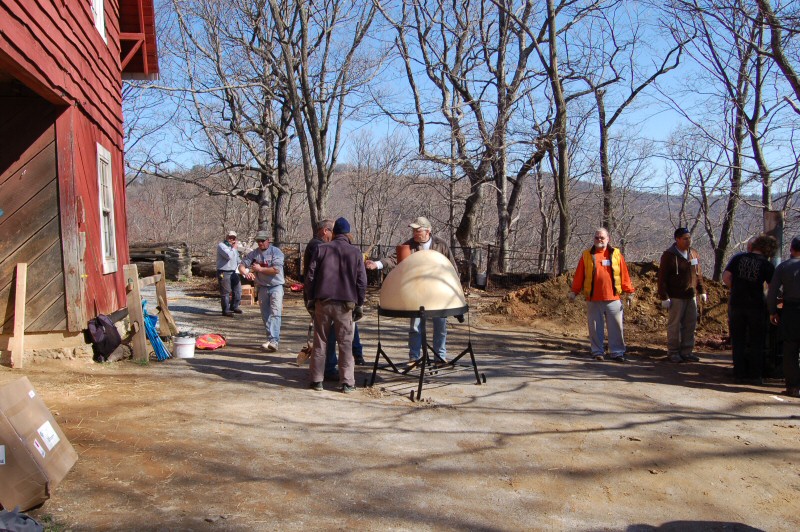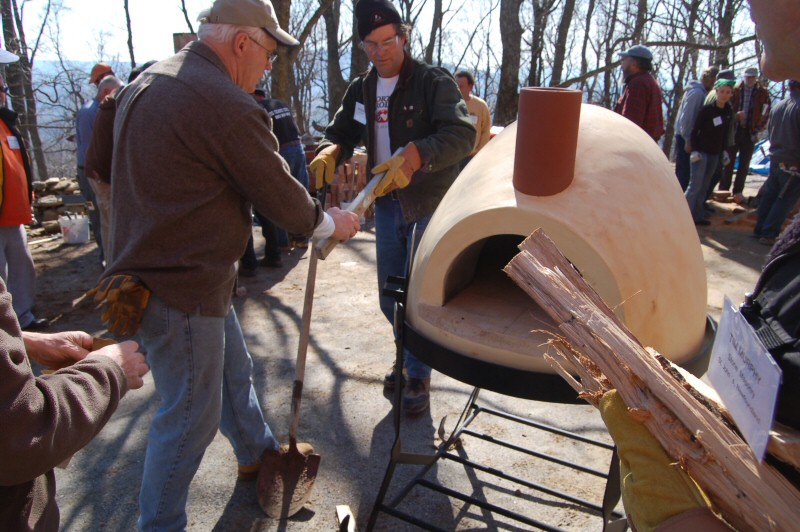 Firing it up.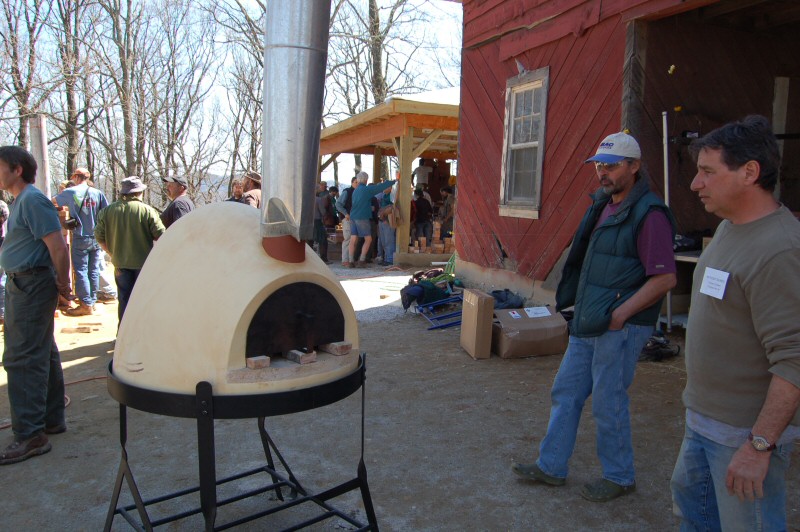 The oven comes with a steel door plug, that allows regulation of the air supply.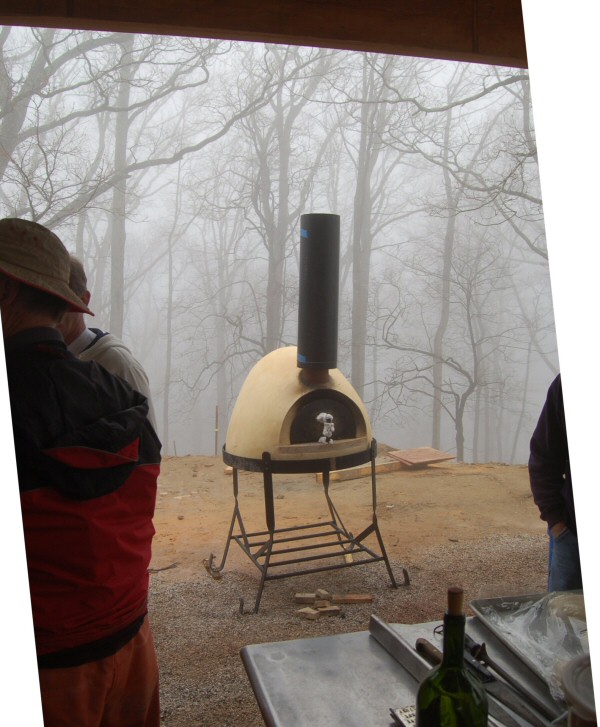 We moved it over to the pizza party the next day.
Somebody duct taped some ceramic wool to the door handle, so it could be opened without gloves.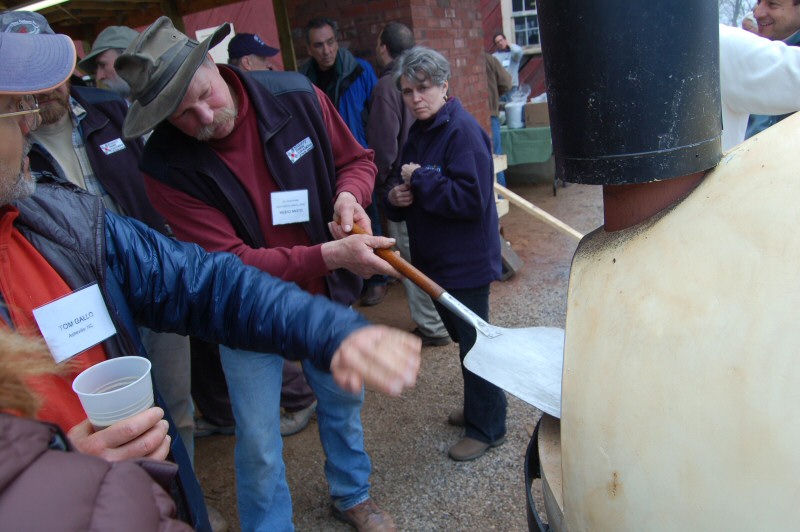 New MHA President Glenn Overk does the honors.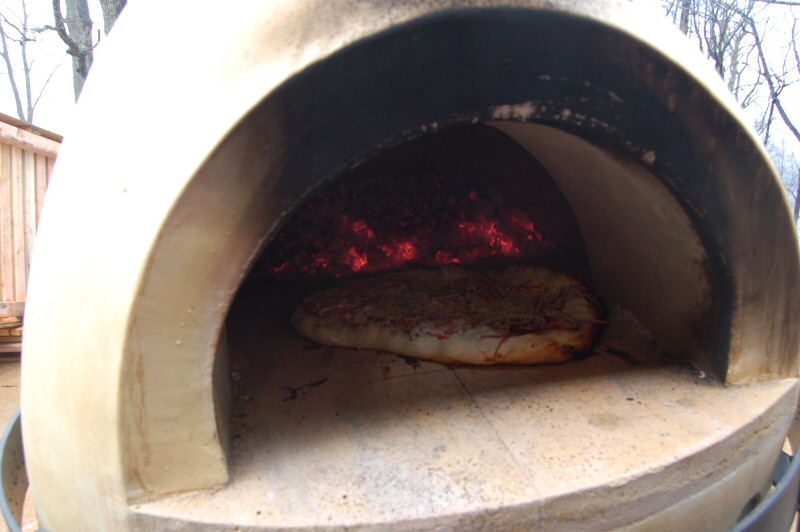 We had a fire in it for a long time, and the floor got too hot (over 1000F).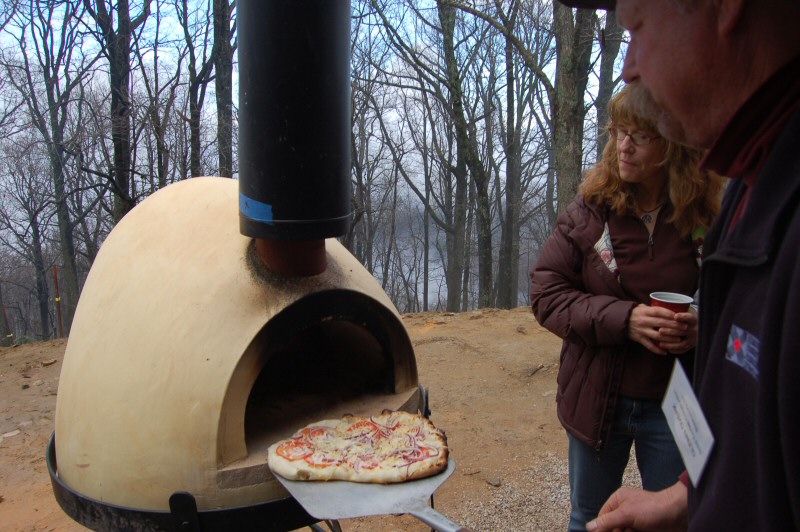 So the top didn't have a chance to fully cook before the bottom burned. (Might have to actually read the instructions.)
The oven was donated by Forno Bravo to the MHA Auction. I was lucky, and won it for $800.00 (It retails for $2200 + shipping).
John McDougall had driven down to Wildacres in his pickup, and was nice enough haul the oven back to Canada.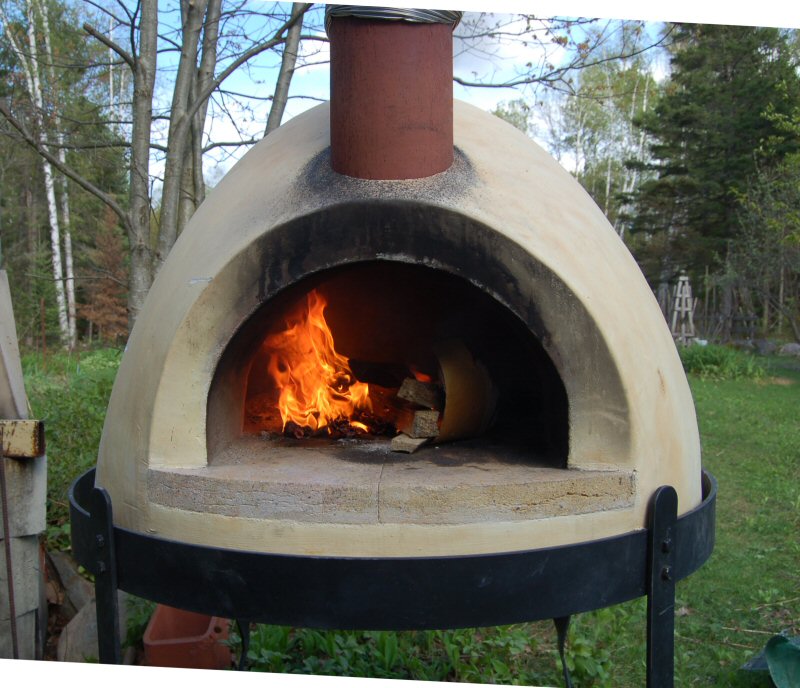 After getting home, I picked it up at John's, who is about 2 hours from my house.
I actually read the instructions, before firing it this time (turns out you are supposed to carefully cure it, first, for one thing).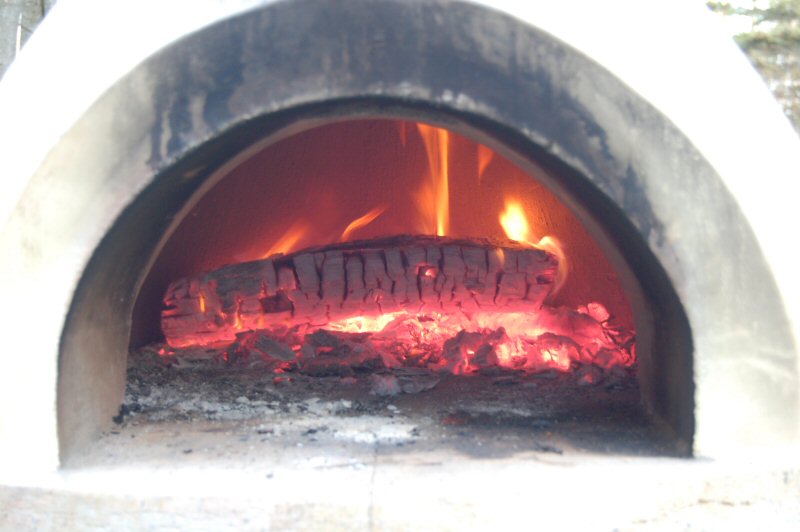 I weighed the wood, to see how much it would take.
It took 15 lbs of wood to get it from cold to pizza temperature, in about an hour. Wow.
Dome temperature was 1100F and hearth temperature was 800F.
A 4.5" thick firebrick oven would take longer, and use more wood.

I had never made a pizza from scratch before.
Forno Bravo has a free pizza e-book, with great instructions for making authentic pizza Napoletana
Also, a great video .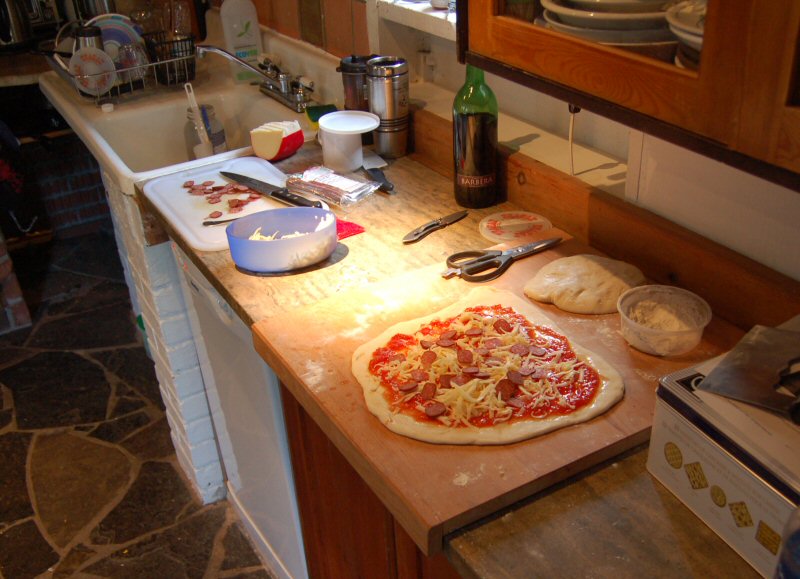 Neapolitan pizza - very thin crust, tomato sauce (crushed Italian tomatoes), mozzarella, drizzle of olive oil.
Believe it or not, there is actually an E.U. standard for this.
Some thinly sliced reindeer sausage from Dave Misiuk in Alaska.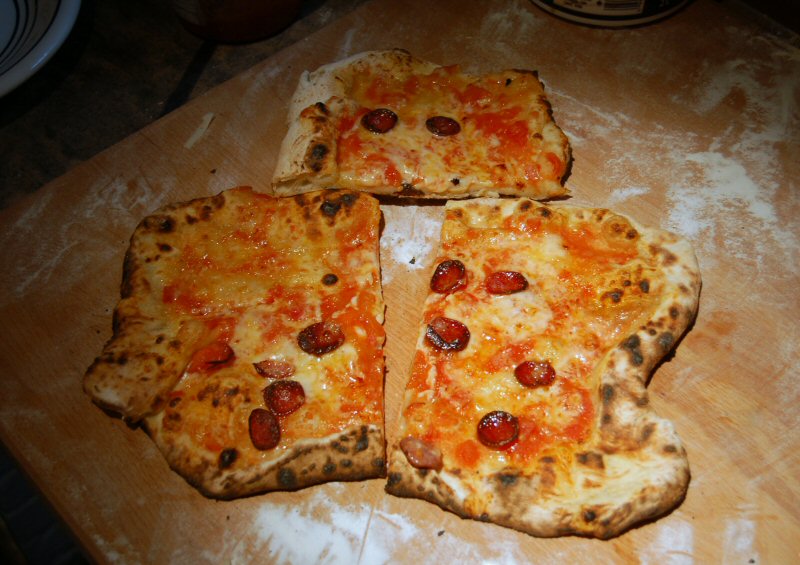 It cooked in about 60 seconds. Oven dome was 1100 F and the floor was 800 F.
Bottom is just slightly burned, and crispy. Toppings are grilled very fast from above. Centre is still flexible enough that you
can fold it over.
---
Update, January 2010:
We recently held a conference here, and had a pizza party: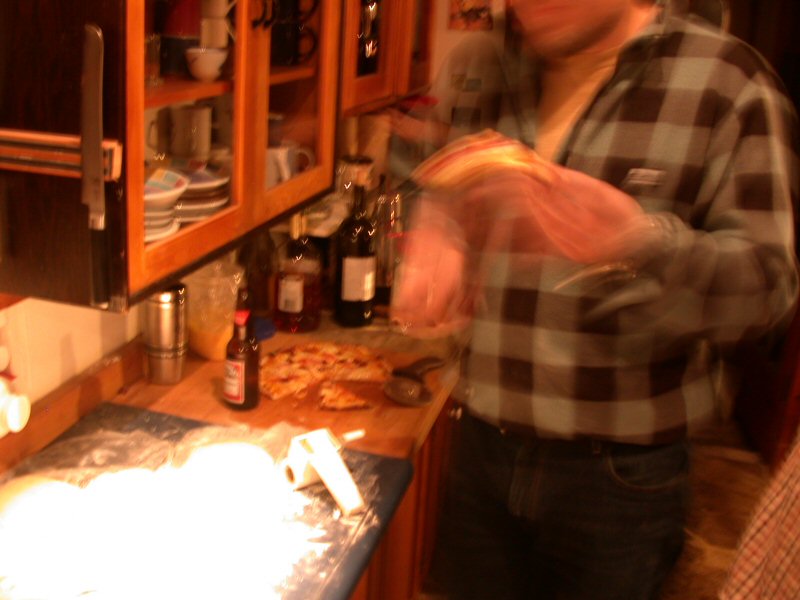 On the last night, we had a pizza party. Alex brought some dough that he made from Frank Giammaria's recipe.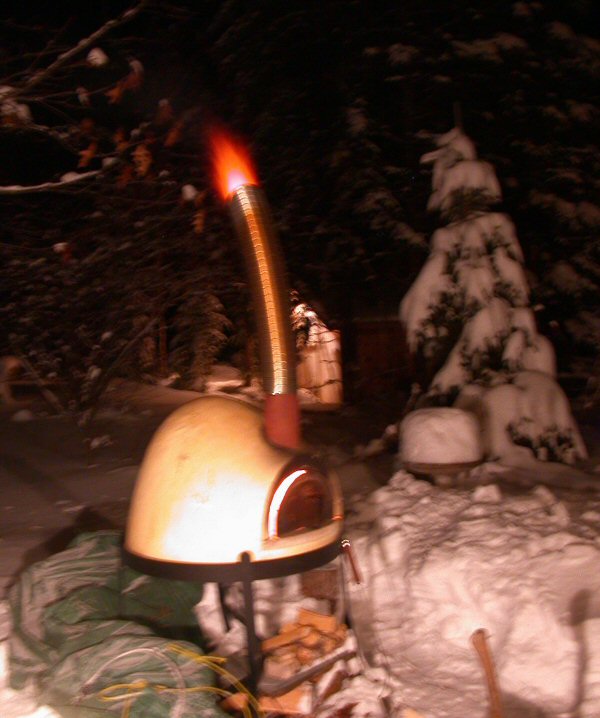 We dug out our Primavera oven and fired it up.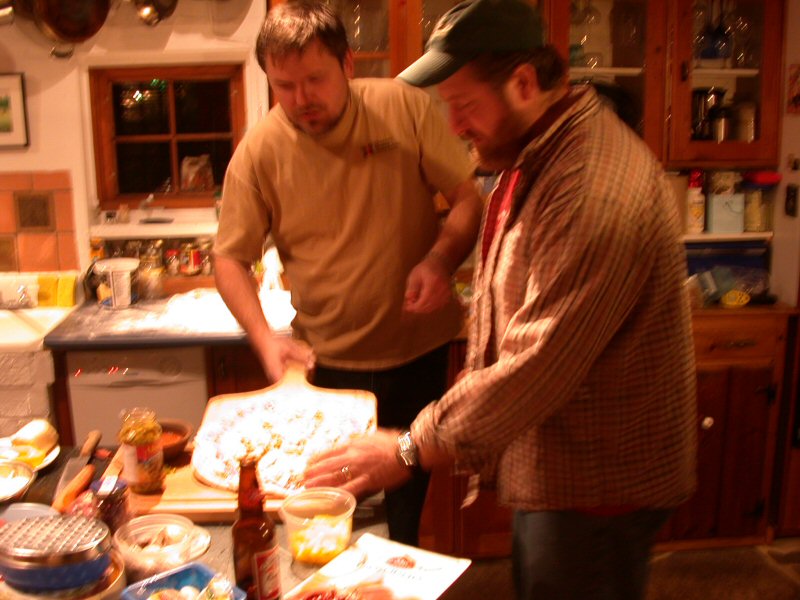 The oven dome was at 1100F, and the floor was at 800F. Perfect for 60 second authentic Pizza Napoletana
Digital cameras are very sensitive in the infrared heat spectrum - note the purple glow on top of the pizza .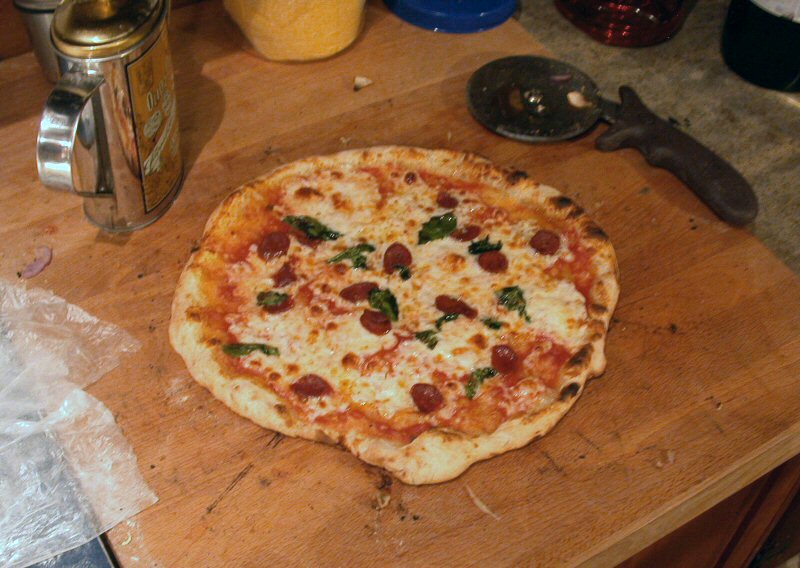 Perfect Pizza Napoletana.
---
See also,
2008 Photo Report
2007 Photo Report
2006 Photo Report
2004 Photo Report
2003 Photo Report
2002 Photo Report
2001 Photo Report
2000 Photo Report
1999 Photo Report
1998 Photo Report
1997 Photo Report
This page was last updated on January 20, 2010
This page was created on April 19, 2009
Back to: