2009 MHA Annual Meeting
48 X 60 Oven with separate firebox door
with Tom Trout

The oven is temporary, and built in about 3 hours.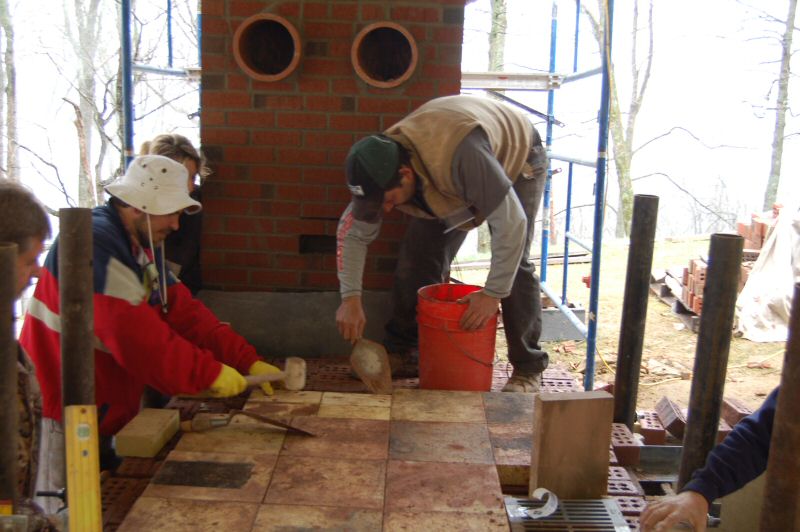 12"x12" firebrick tiles are laid in for the hearth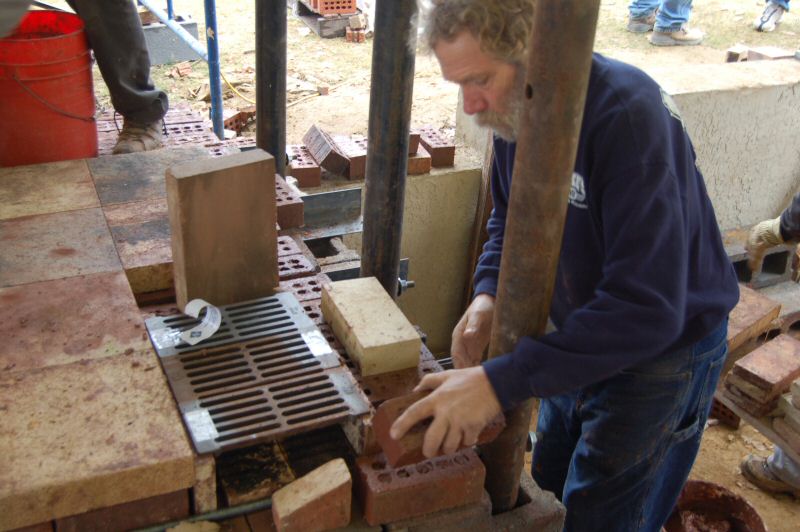 The oven is fired through a separate firebox door. It is similar to a coal burning pizza oven that Tom built for a restaurant in
Asheville. To burn coal, you need a grate (underfire air). This oven will burn wood.
Special thanks to MHA member Northstone Supply for donating the three grates, plus the oven doors.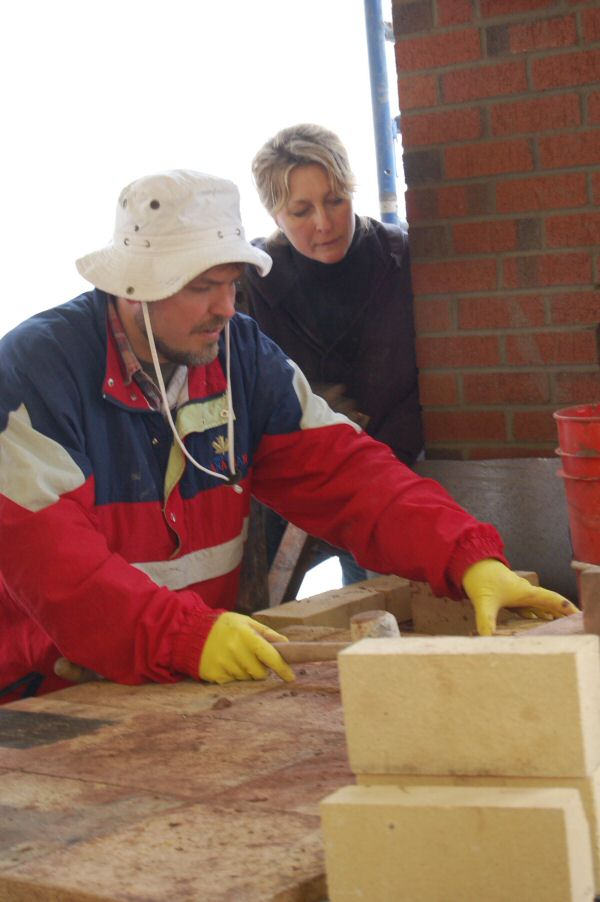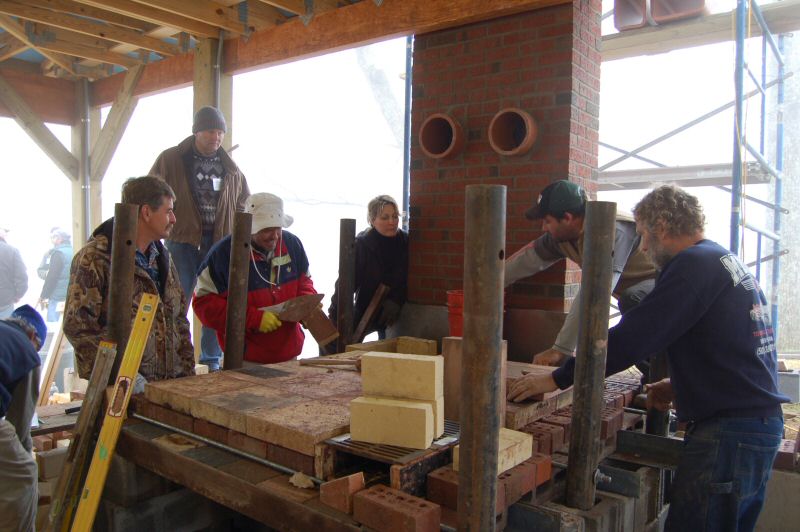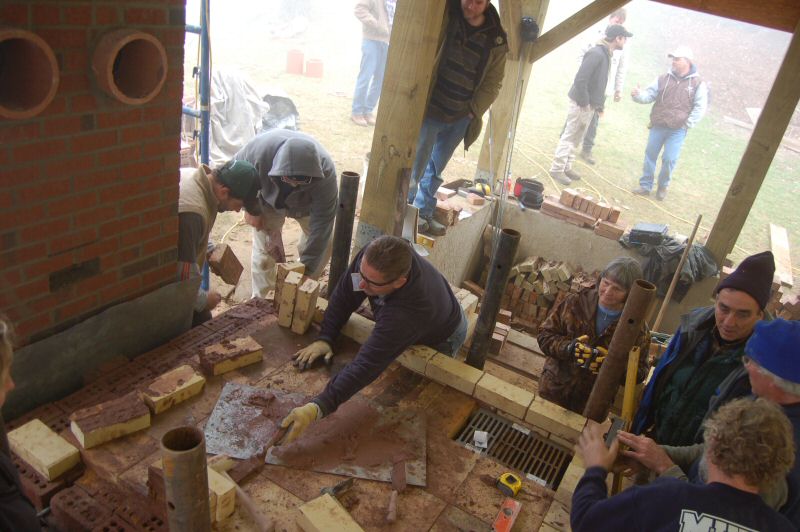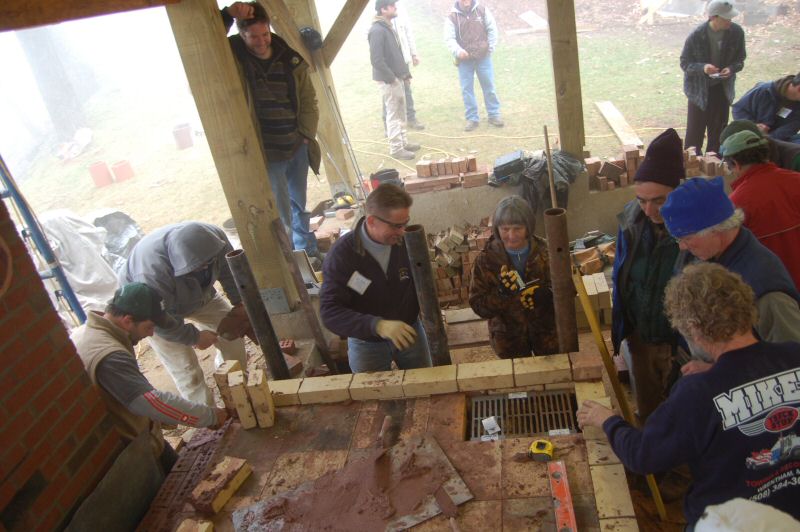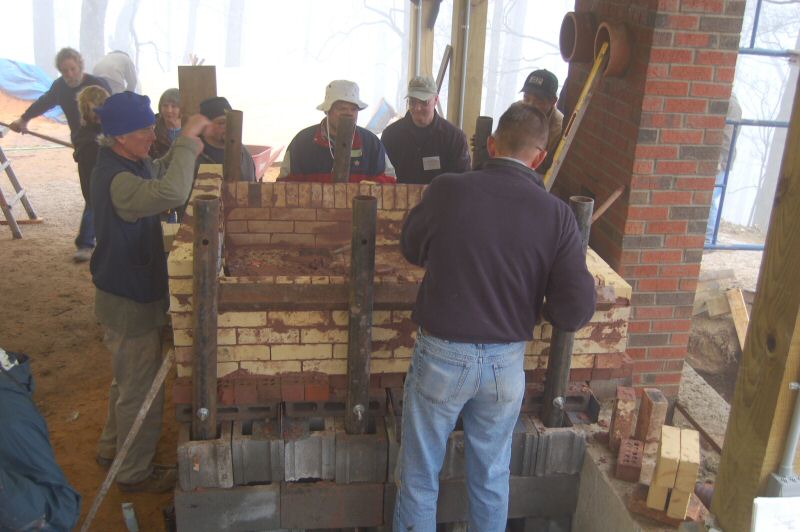 Side walls are carried up to the skew course, which will spring the vault.
The horizontal component of the thrust from the vault is concentrated at the skew course.
A steel harness (exoskeleton) takes up the horizontal outward pressure at the skew course.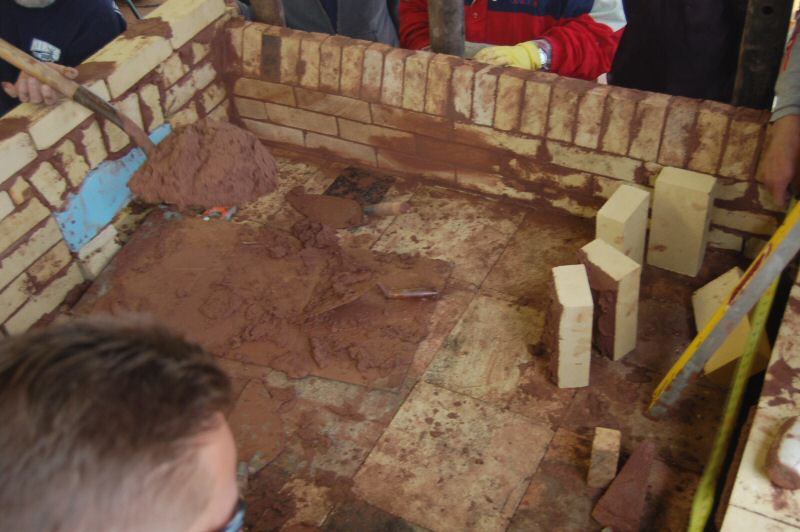 View of skew course.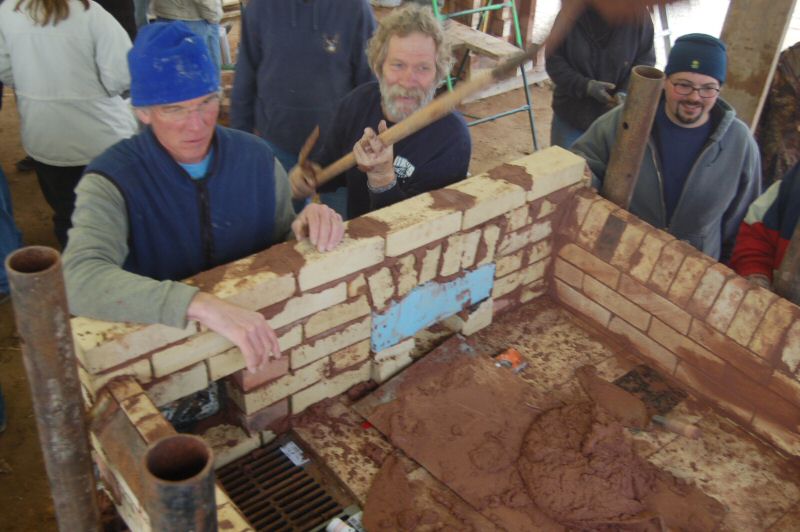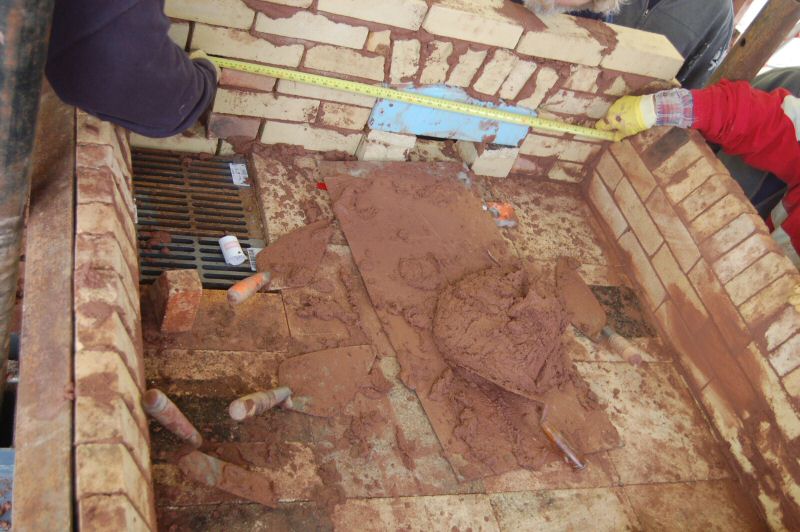 Vault is laid out with standard tapered #1 arch bricks, so measurements have to be precise to get a good fit. This vault will be
a dry fit, using no mortar. Vault height is 13.5" from the floor.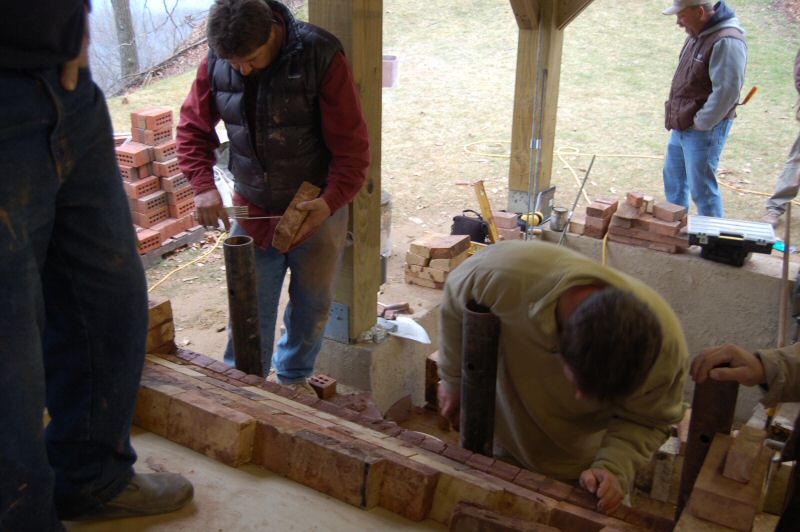 Vault form is in place, and vault bricks are being set dry.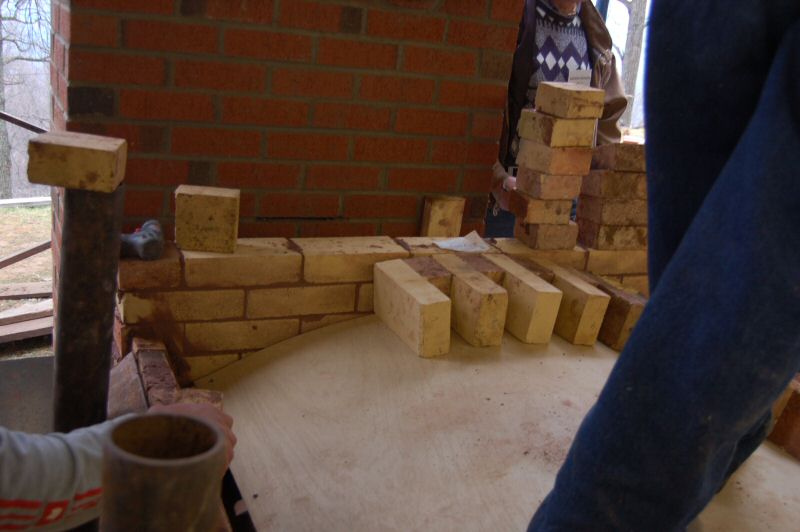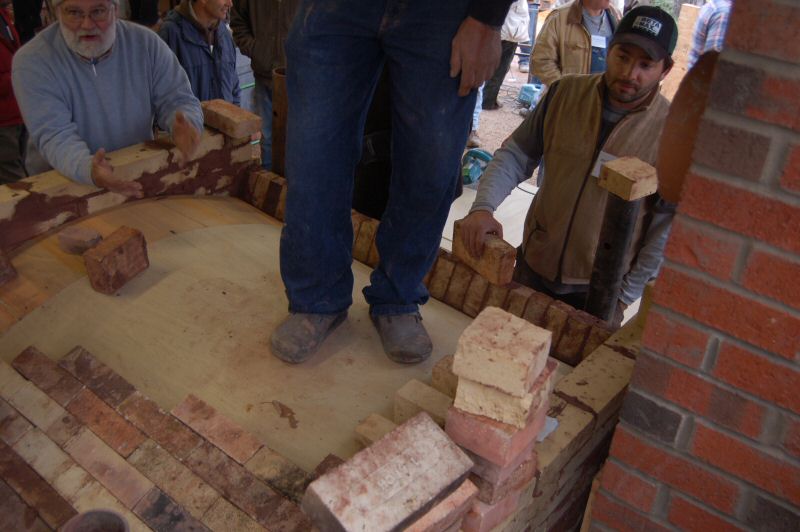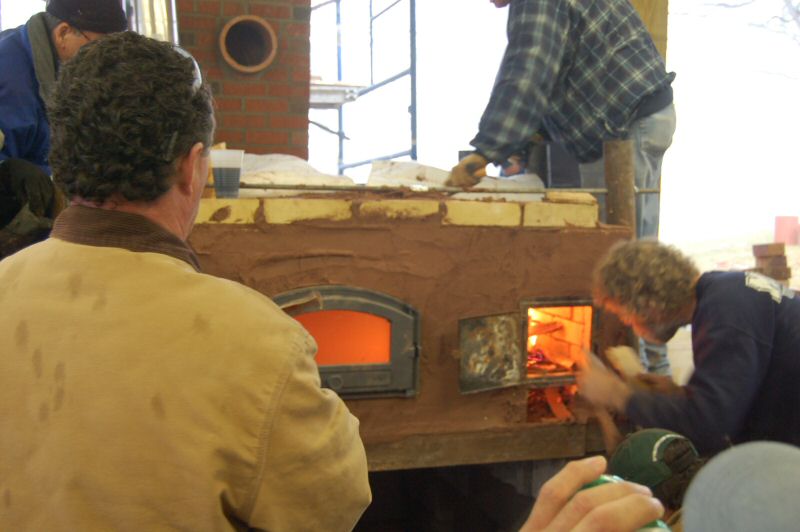 As soon as vault is complete, the chimney is connected, and a fire started to dry out the oven and get it ready for pizza, 3 hrs from
now.

Ceramic blanket is used to insulate the vault.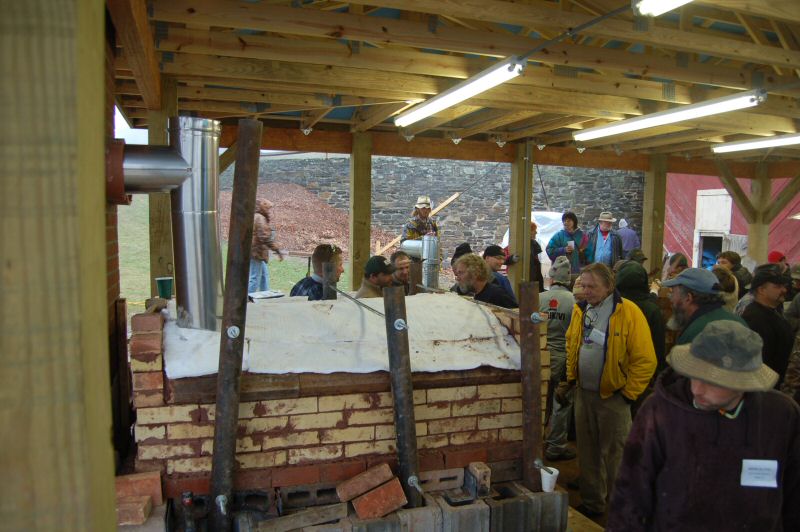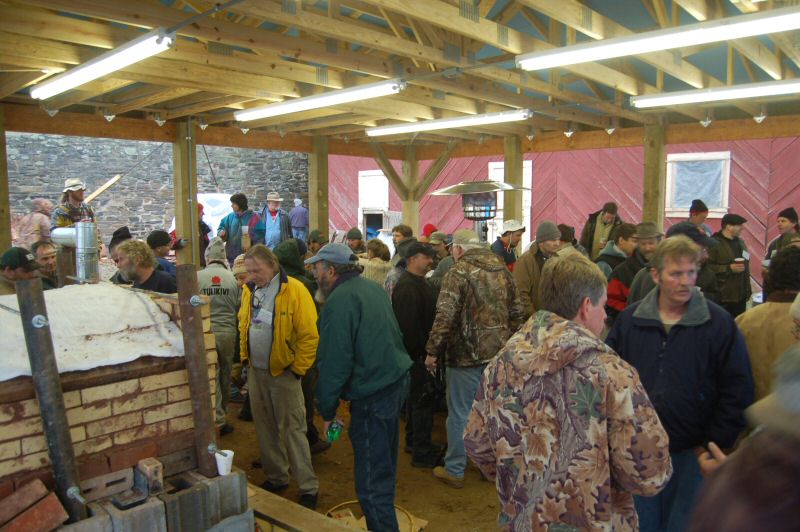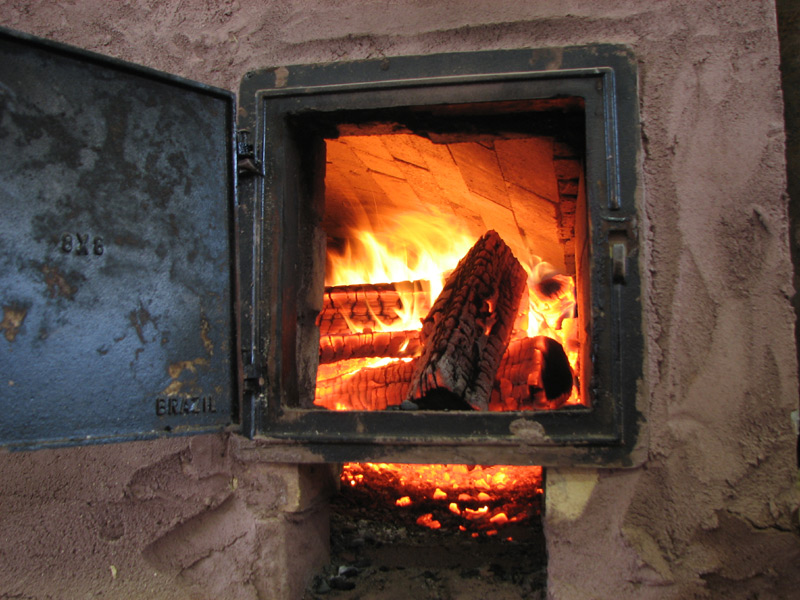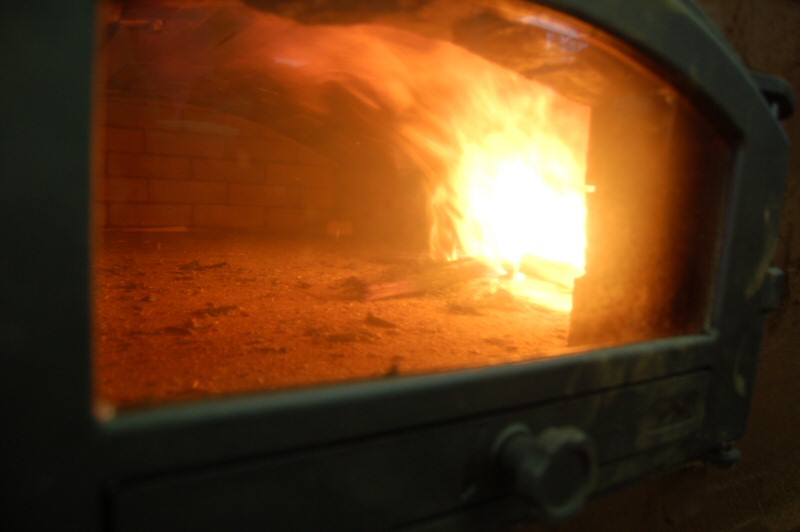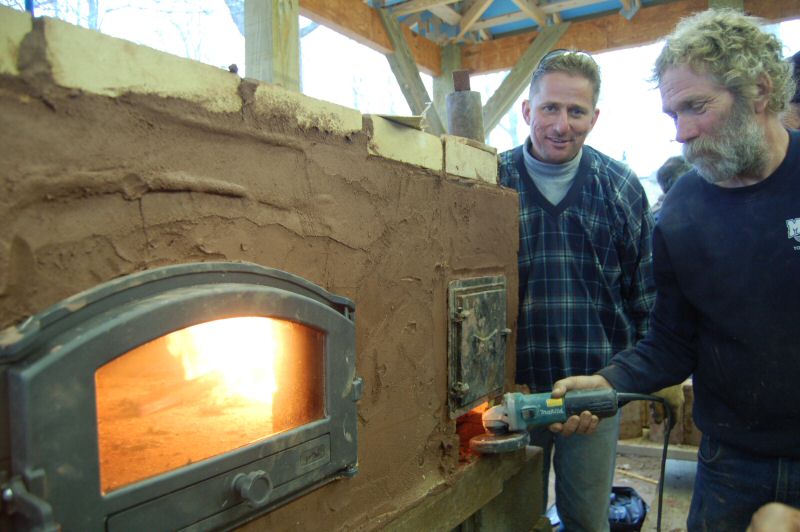 Marty Pearson uses a blower to boost the fire and speed the curing process.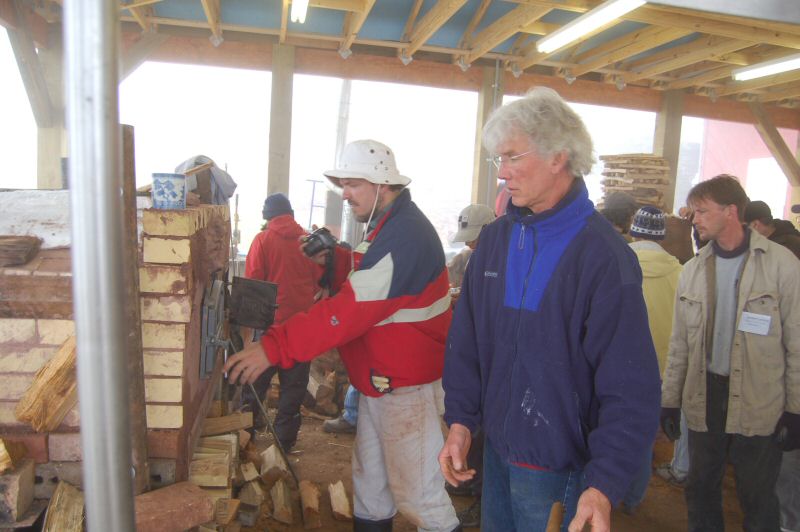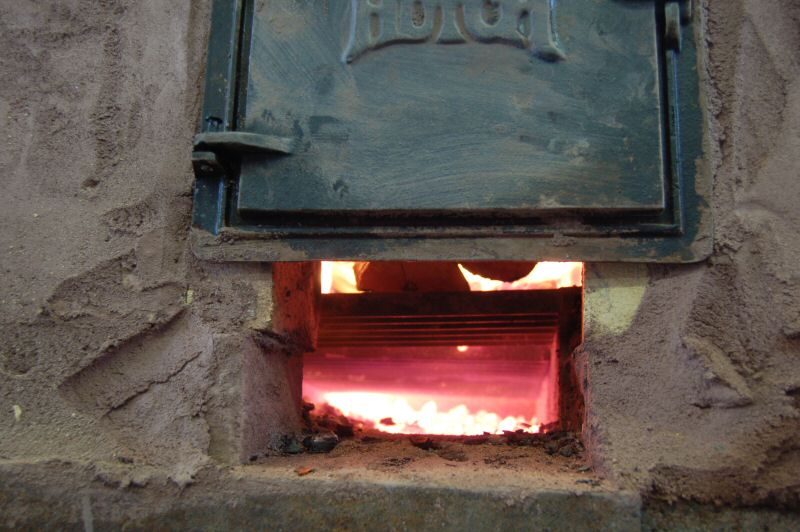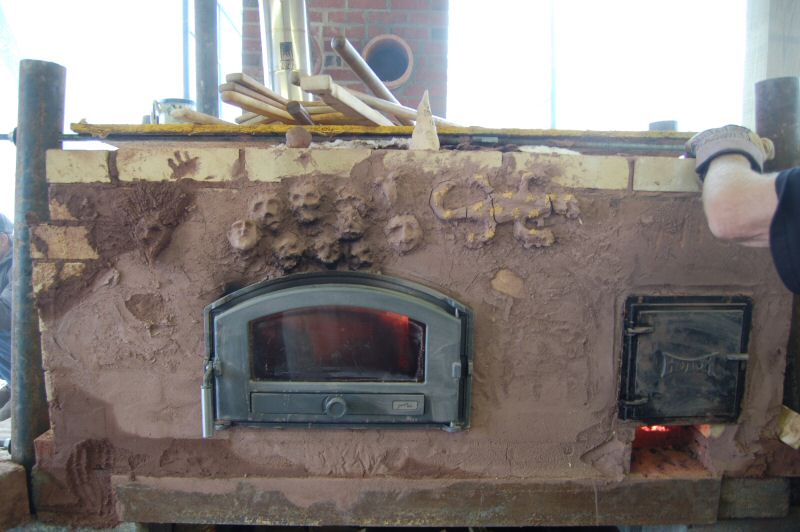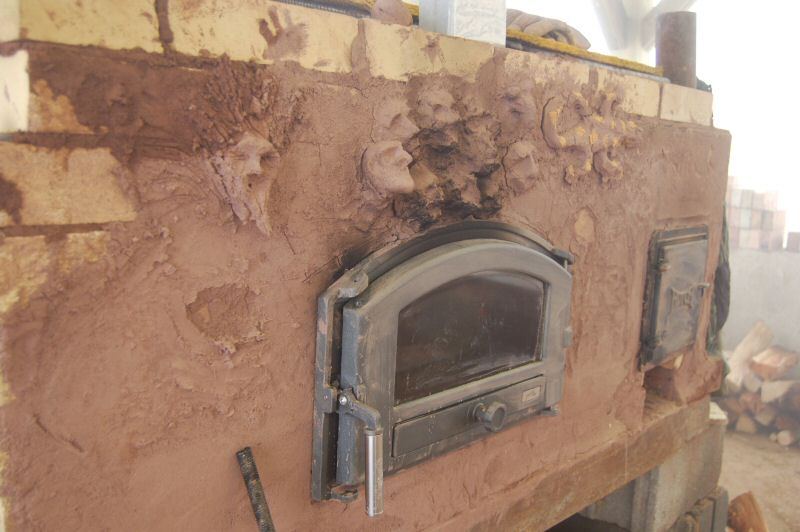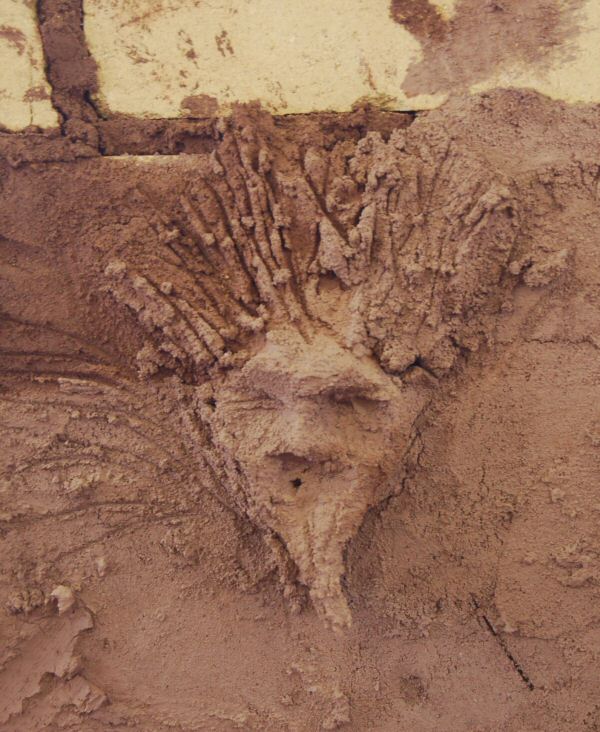 Marty.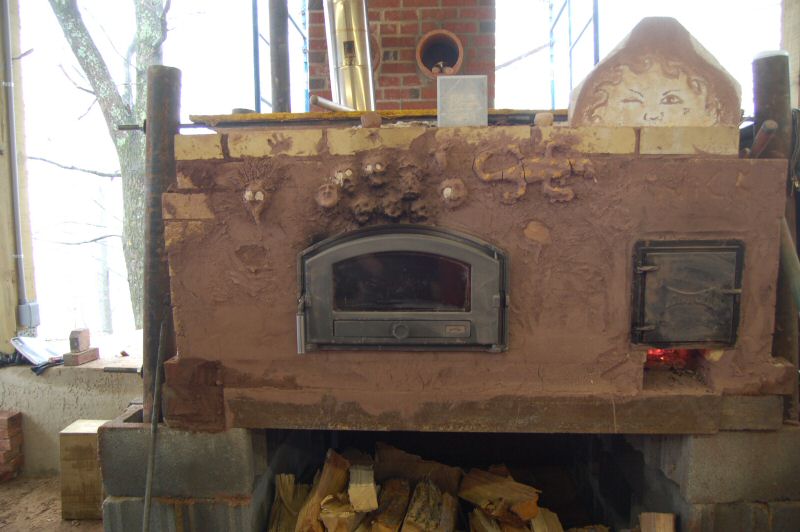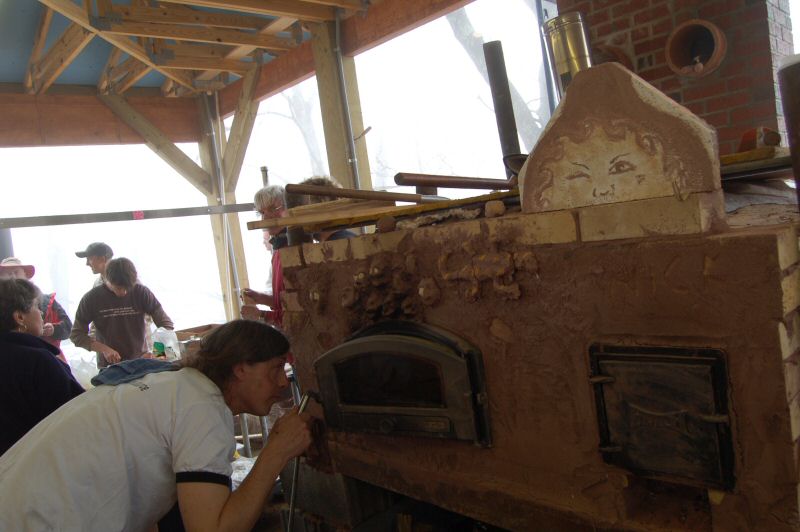 Getting ready for pizza. Checking the temperature by looking at the oven vault to see if the soot has burned off.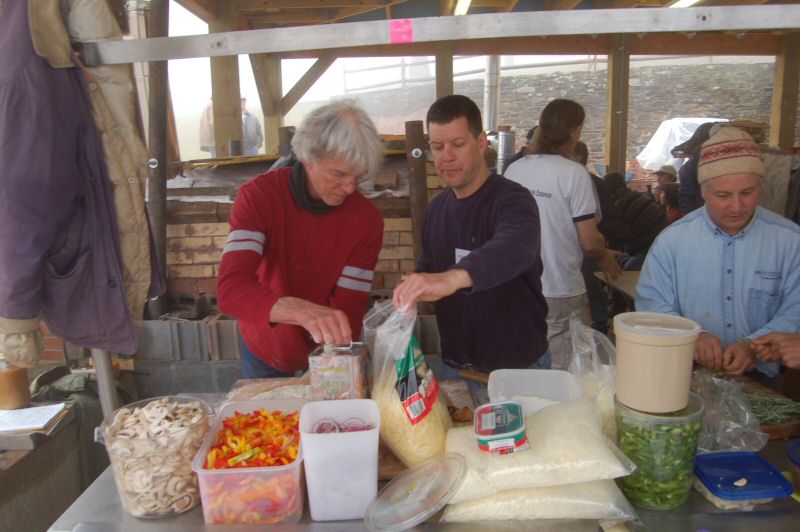 Pizza time !!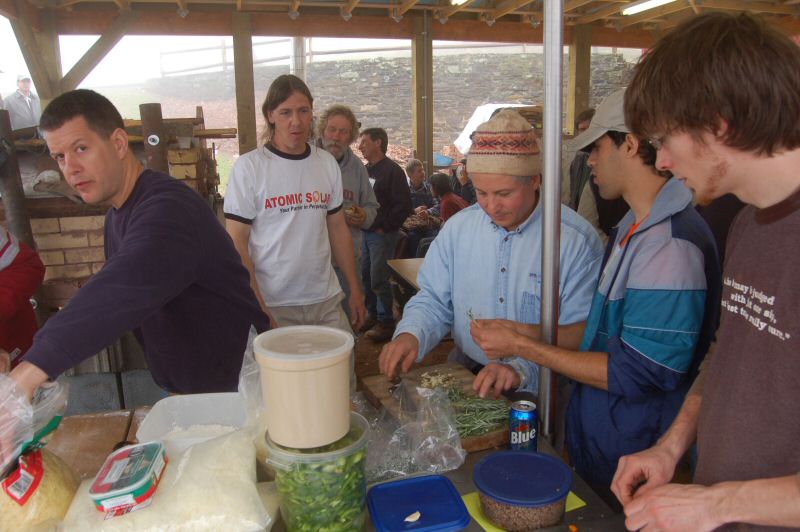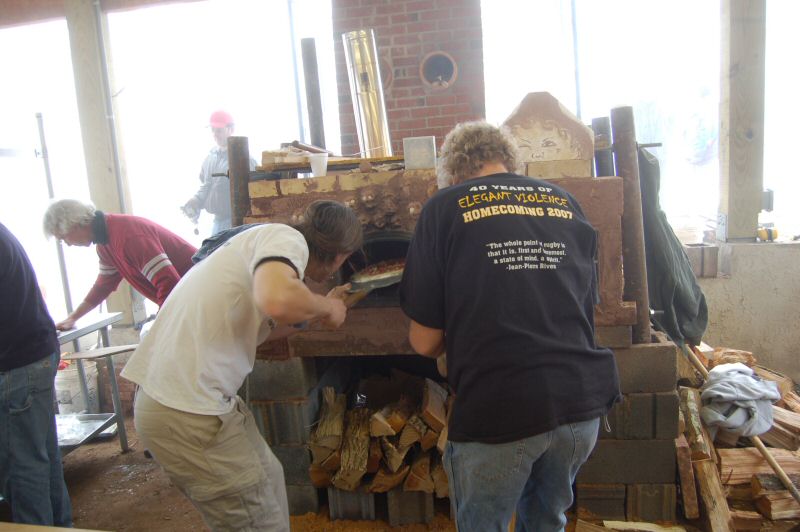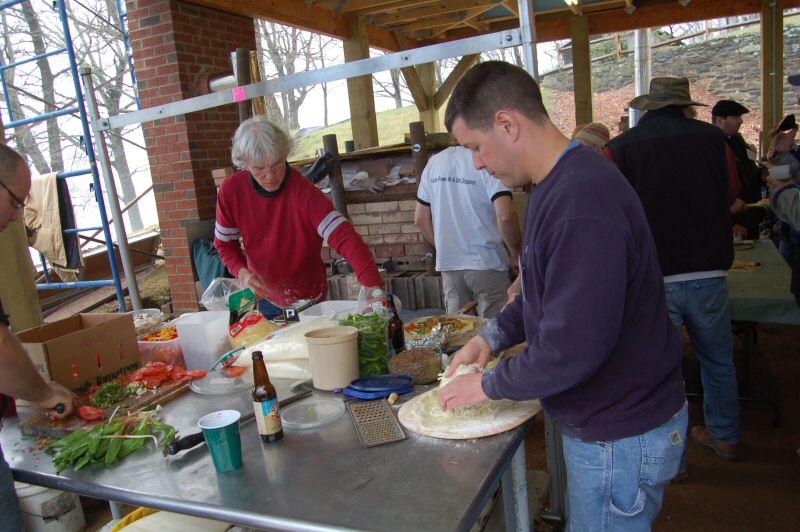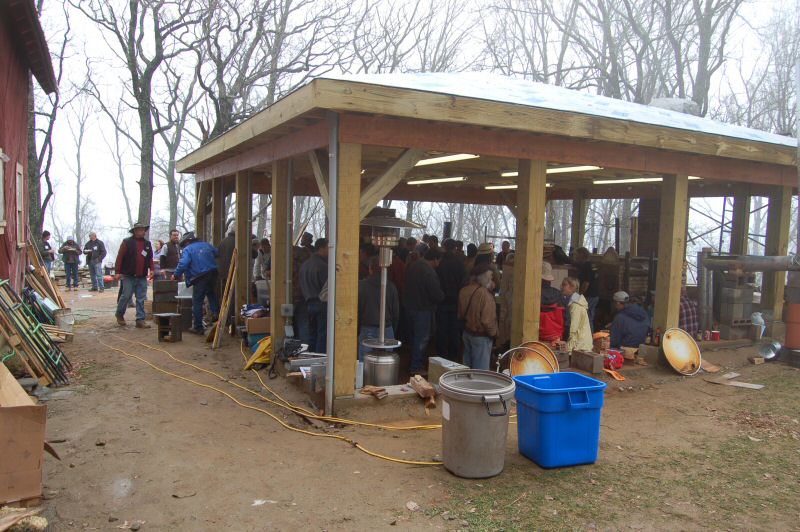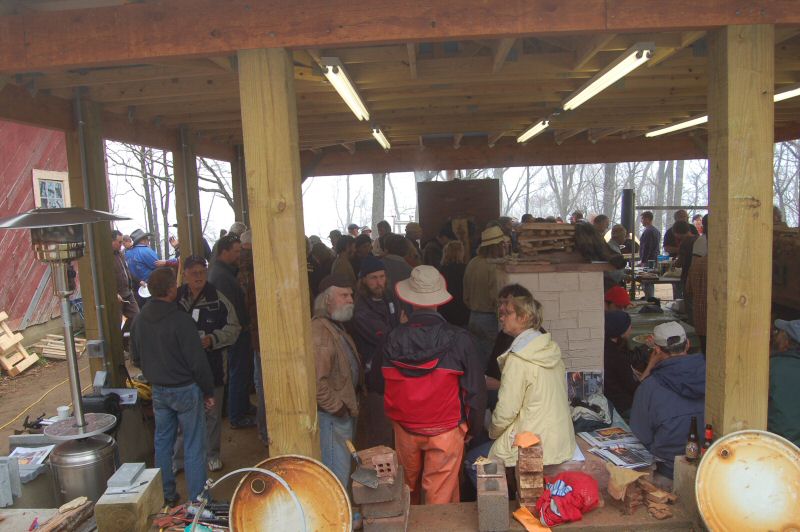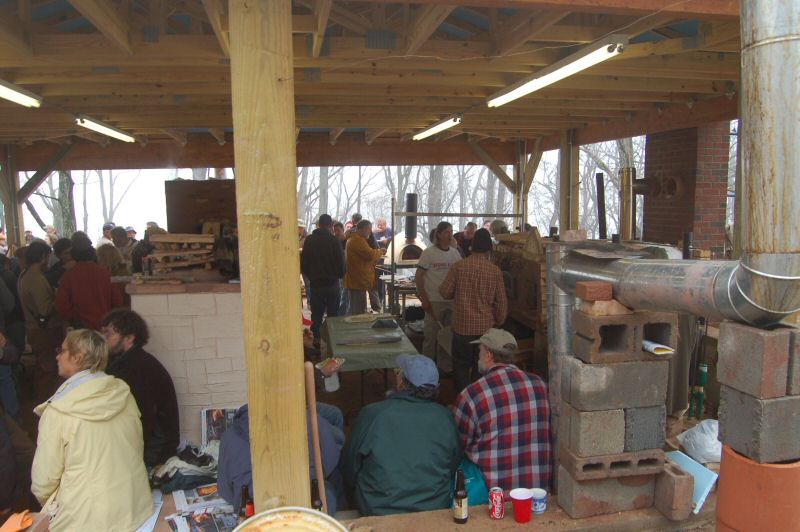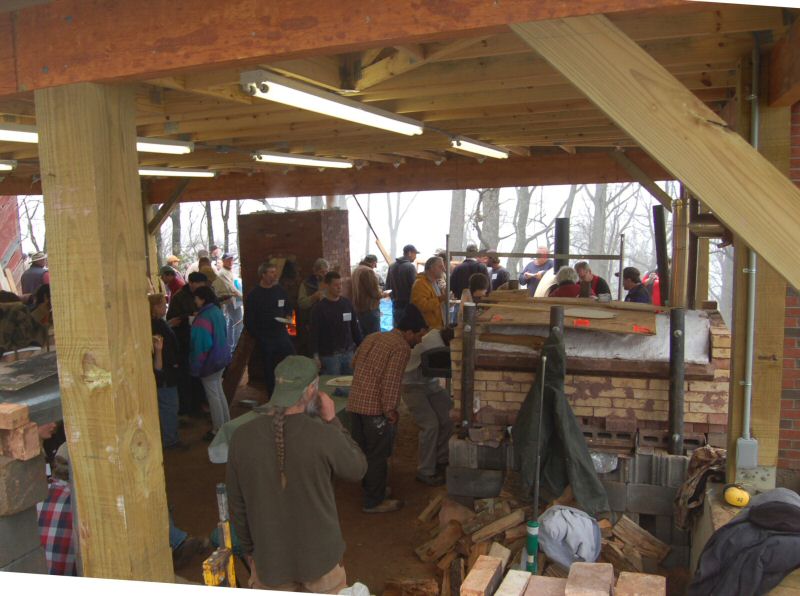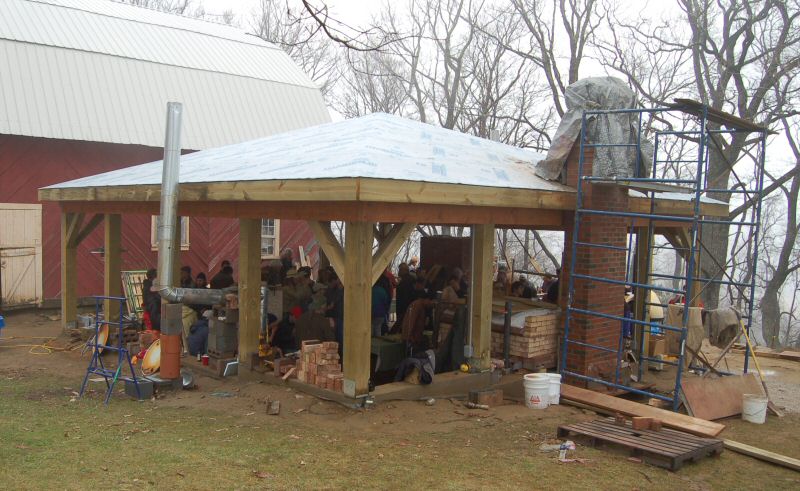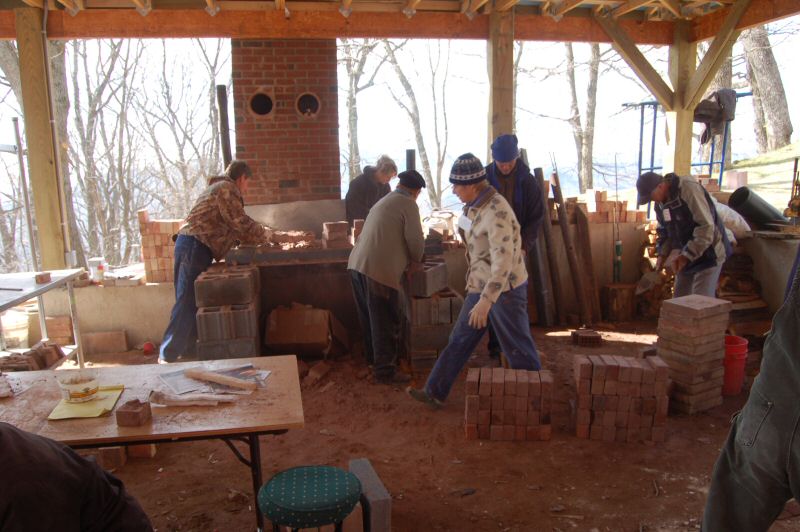 Teardown the next day.
---
See also,
2008 Photo Report
2007 Photo Report
2006 Photo Report
2004 Photo Report
2003 Photo Report
2002 Photo Report
2001 Photo Report
2000 Photo Report
1999 Photo Report
1998 Photo Report
1997 Photo Report
This page was last updated on May 28, 2009
This page was created on April 19, 2009
Back to: