Membership and Annual Meeting Form
Membership application form and the Annual Meeting reservation form is now available to be filled on-line and submitted to the MHA office via email.
It is also able to be printed if you choose to fax or mail the form to the office.
DO NOT SUPPLY CREDIT CARD INFORMATION AND SUBMIT VIA EMAIL, it is not a secure transaction.
Please use this link to access the Membership and Annual Meeting Application form:
2010 MHA Membership and Meeting Application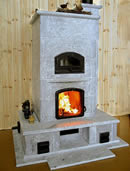 Secure Credit Card Payment Now Available
MHA is now able to offer payment for your membership and annual meeting reservation using PayPal. It is a safe and secure transaction, and easy to use by everyone.
Members outside the United States will find PayPal especially helpful.
Please use this link to access the on-line credit card payment option from PayPal: