Page Index:
tinytube
presented by the firetube crew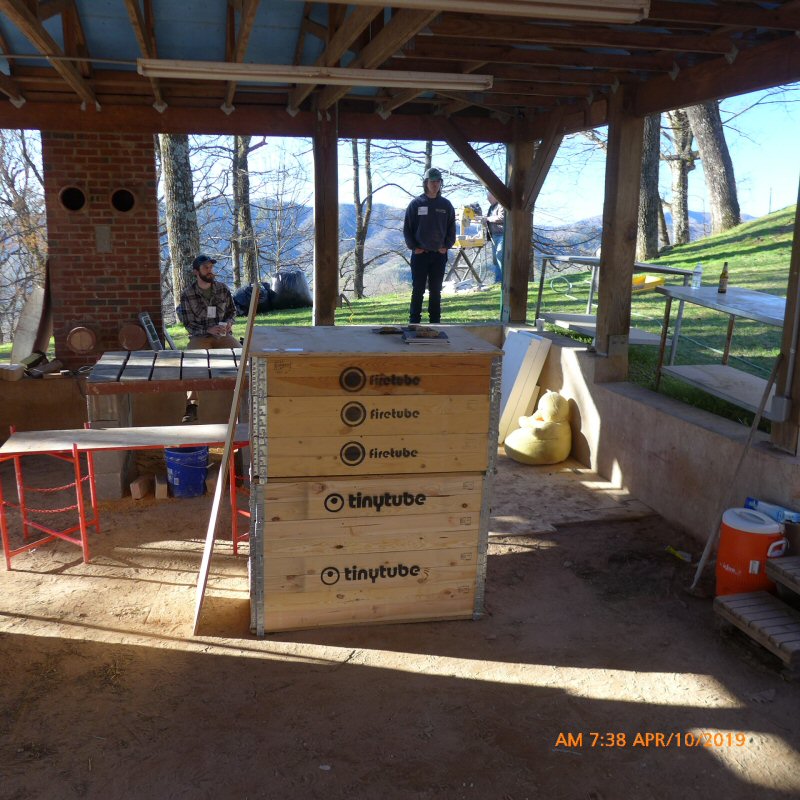 The Schmitz brothers developed the tinytube as an affordable solution for tiny houses. To reduce costs,
it is available in kit form. It is designed for portability and can be moved outside for use as a
cookstove, oven and grill after the heating season.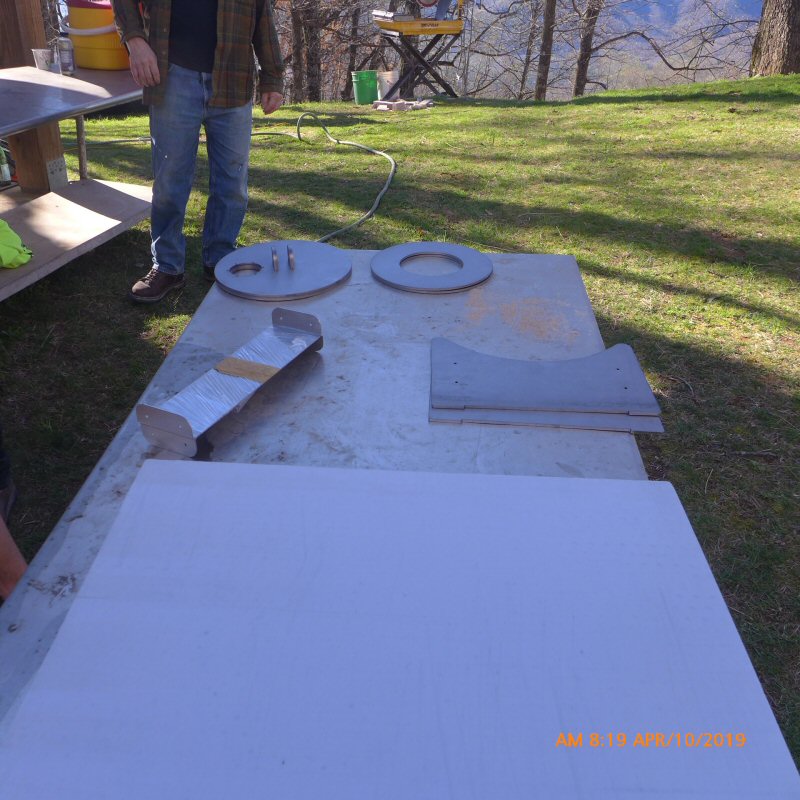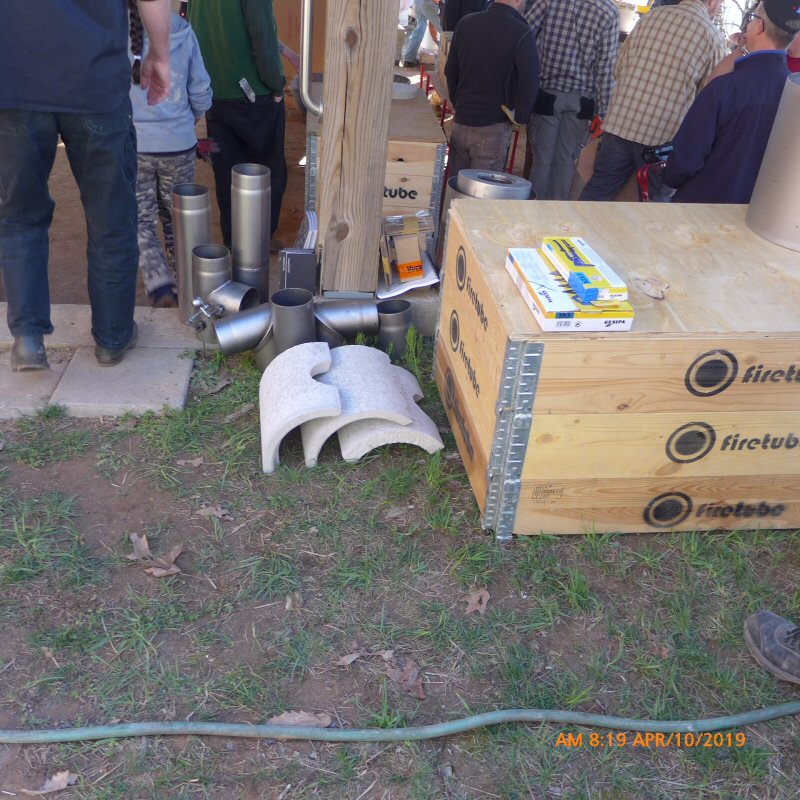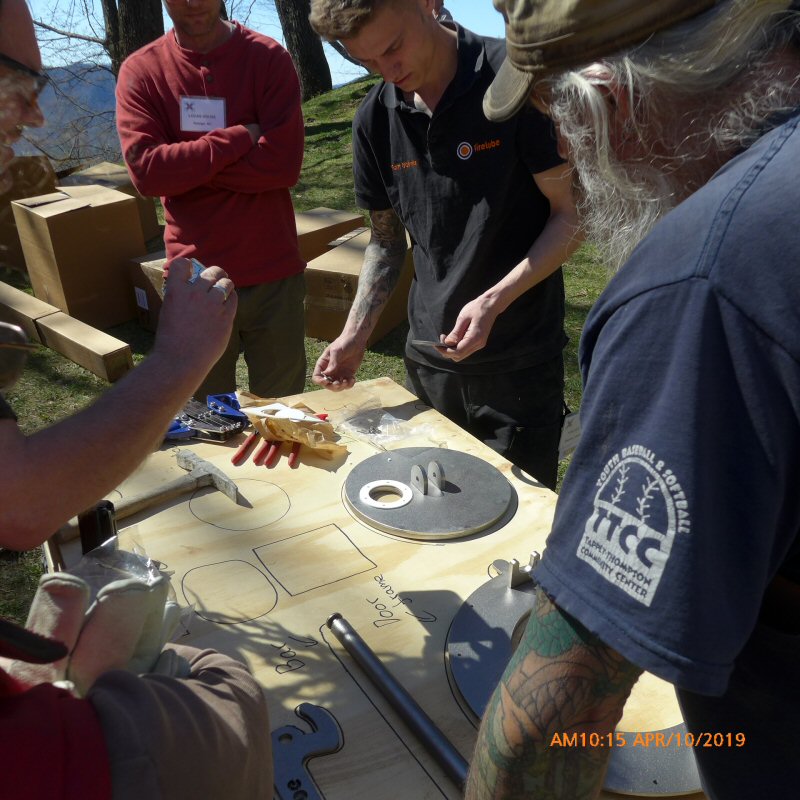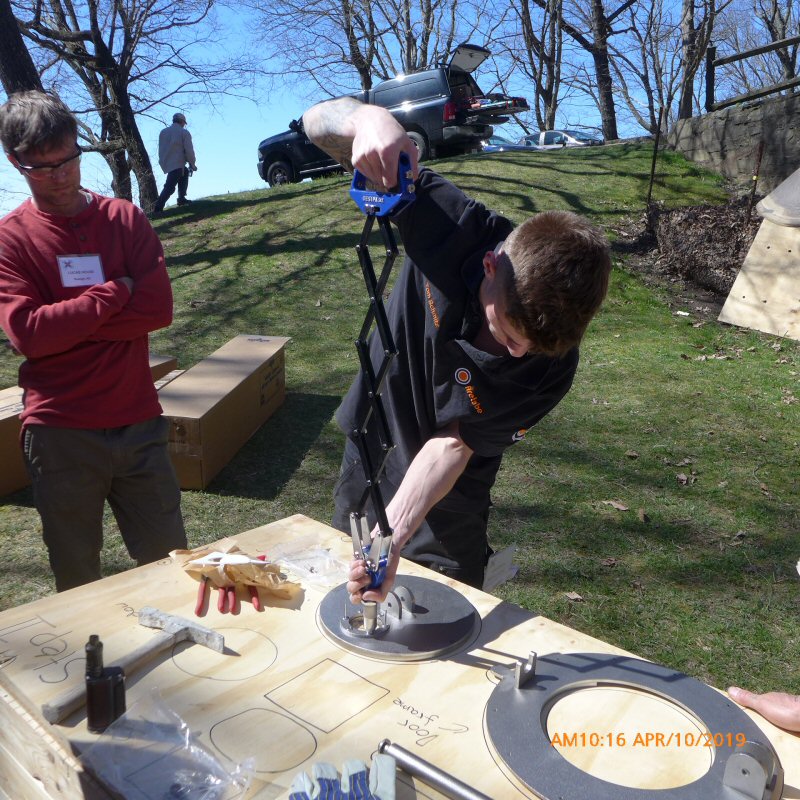 Assembling the door. The whole stove is put together with stainless steel pop rivets.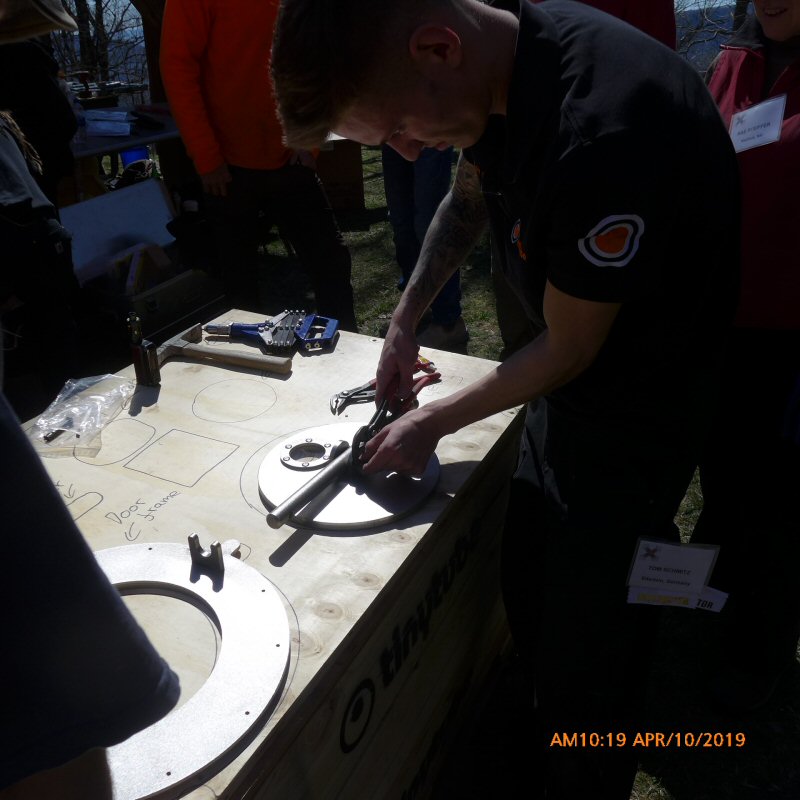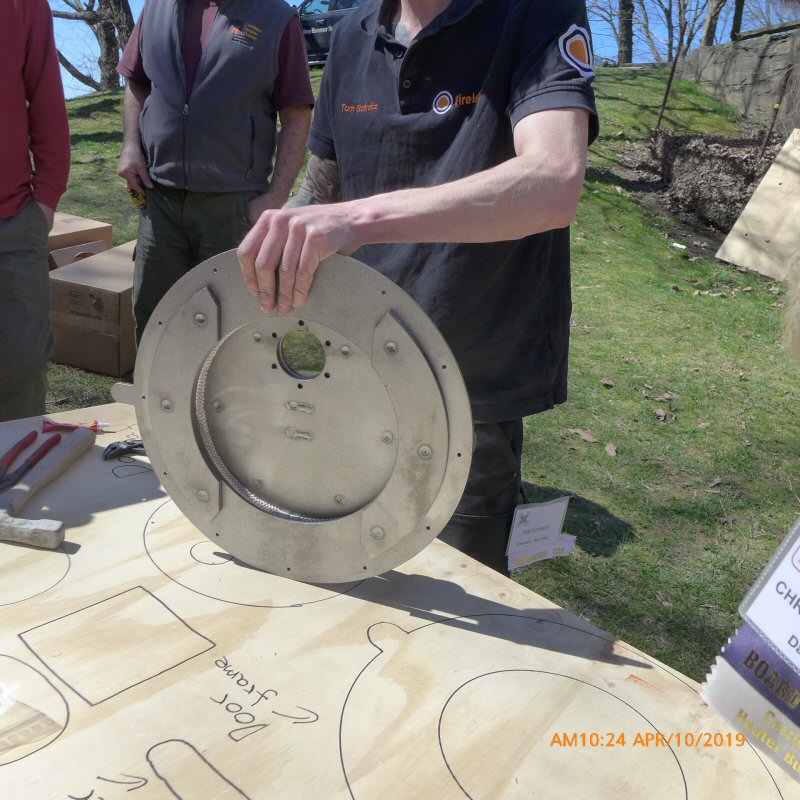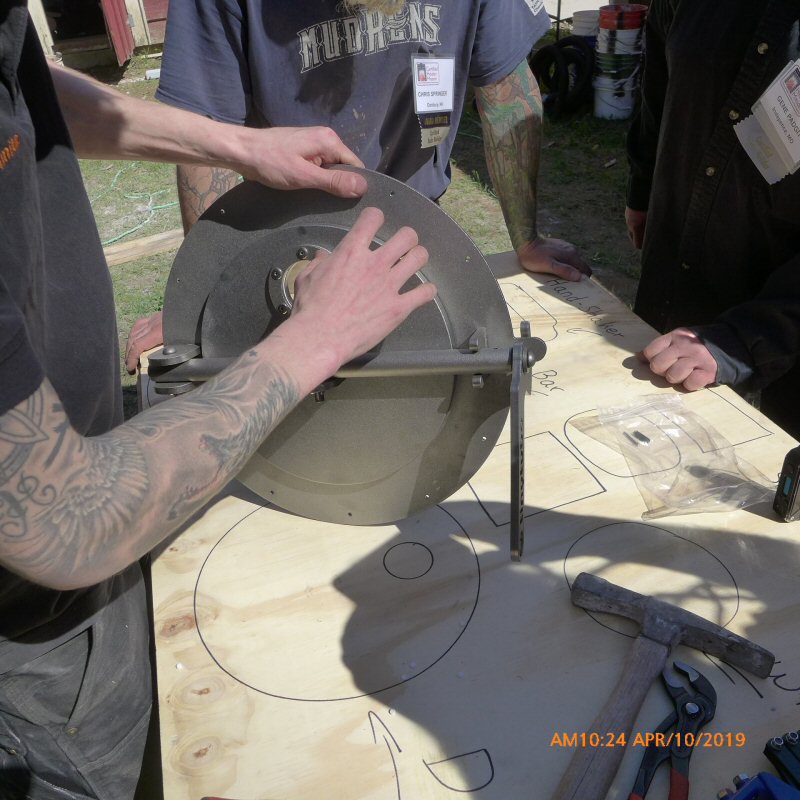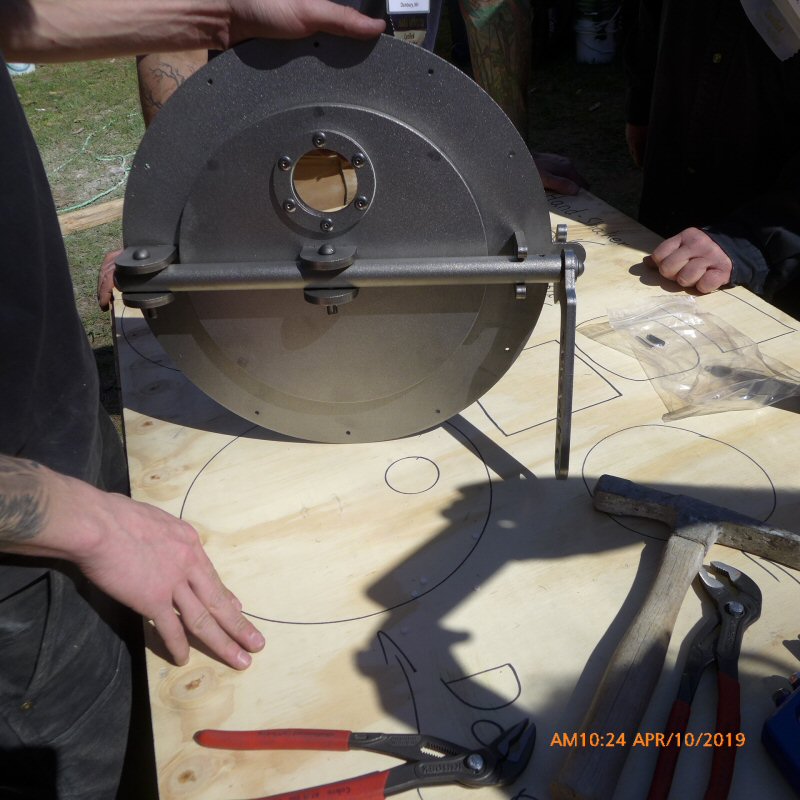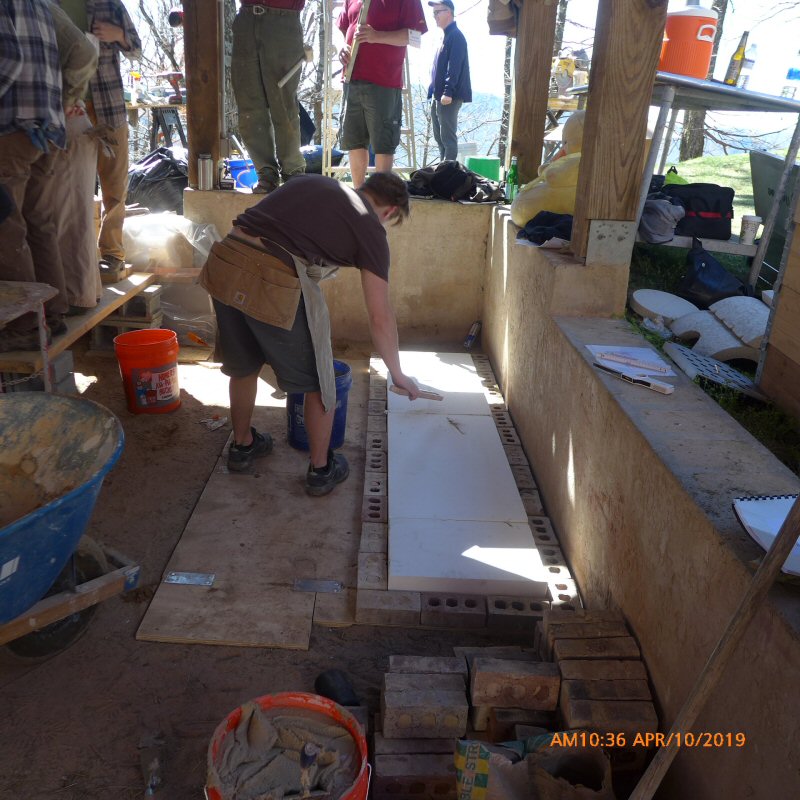 Building a masonry heated bench. The stove can be switched between cooktop and bench heating.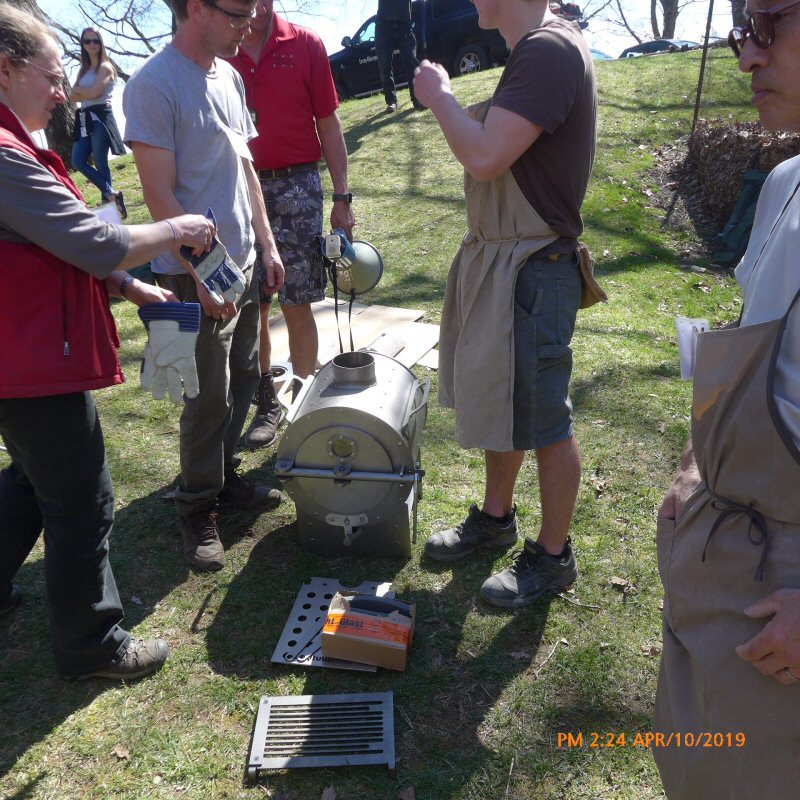 Built in handles allow for easy movement with two people.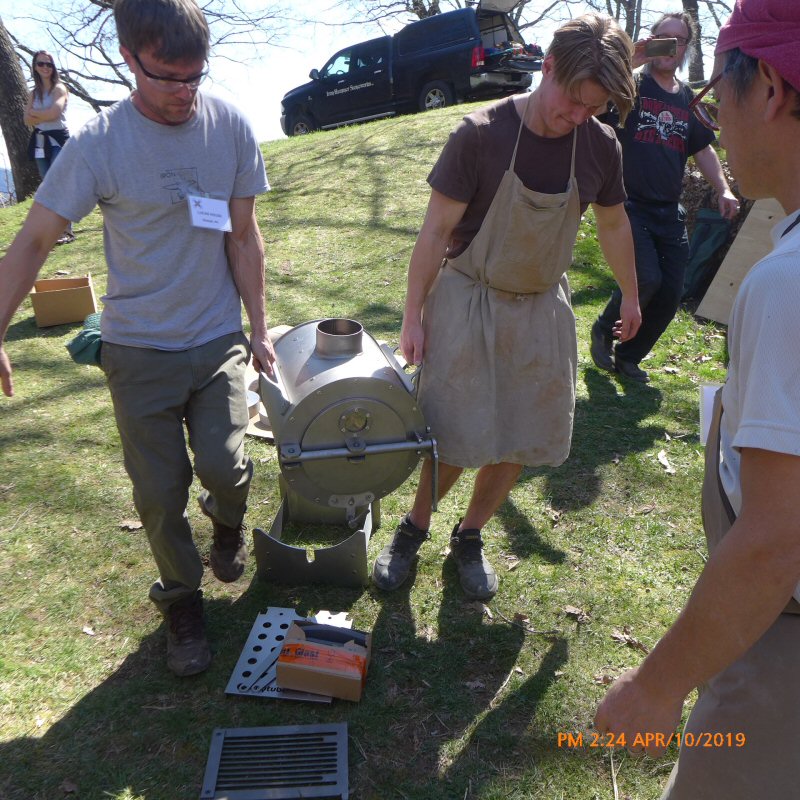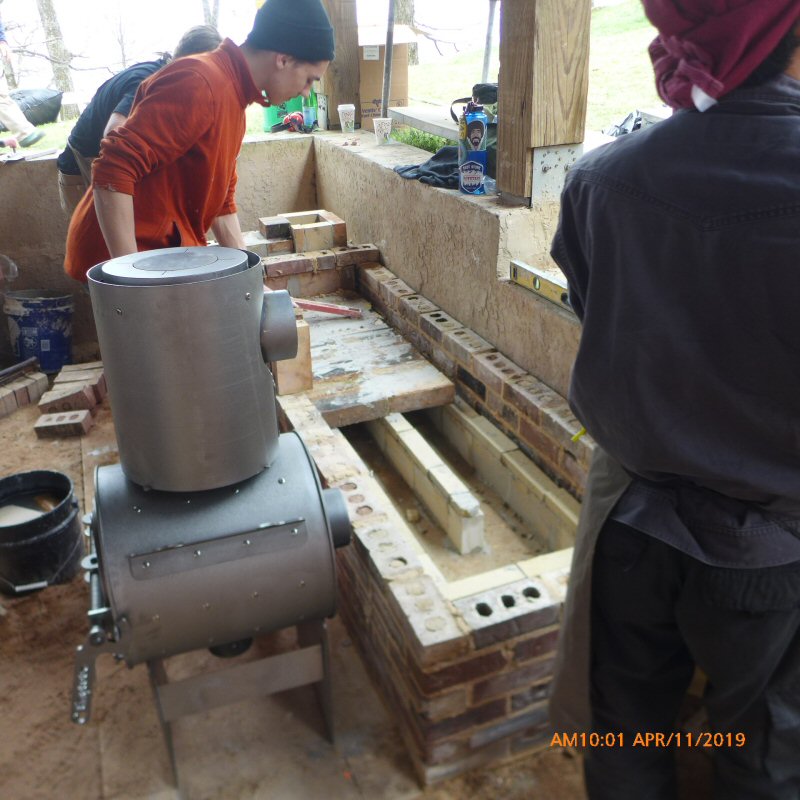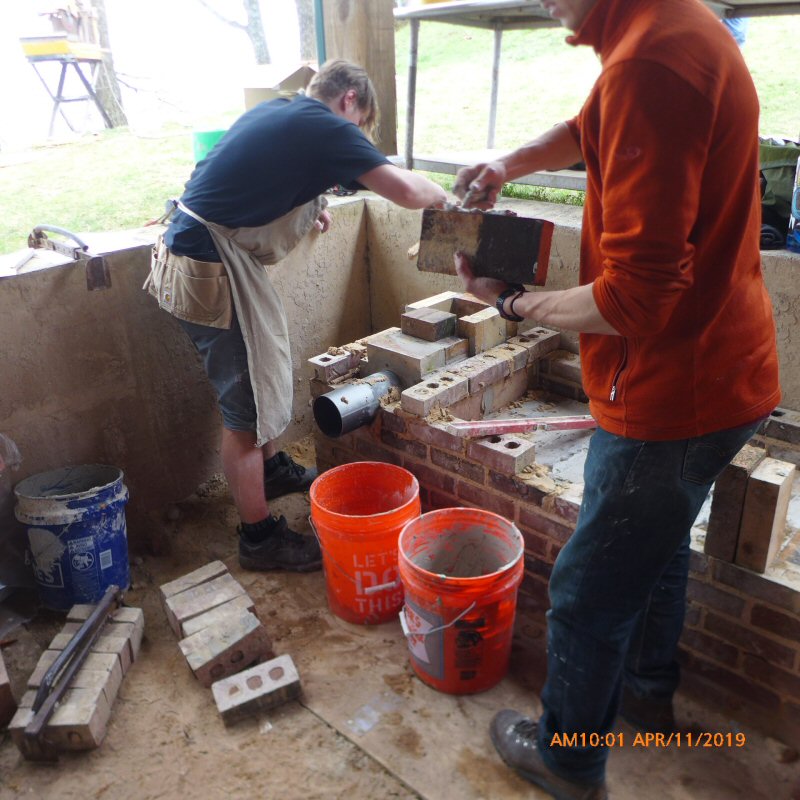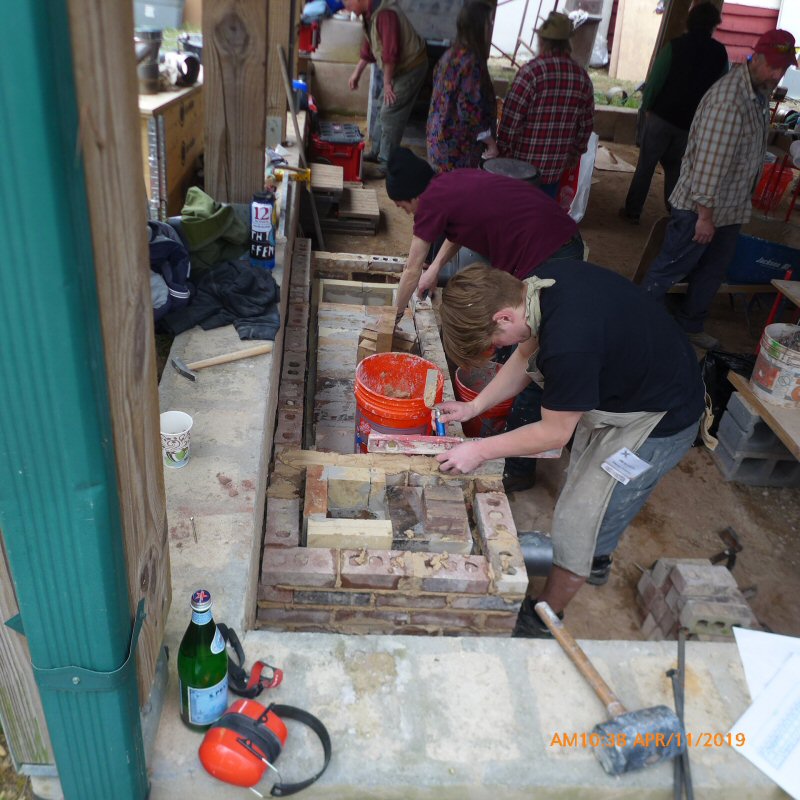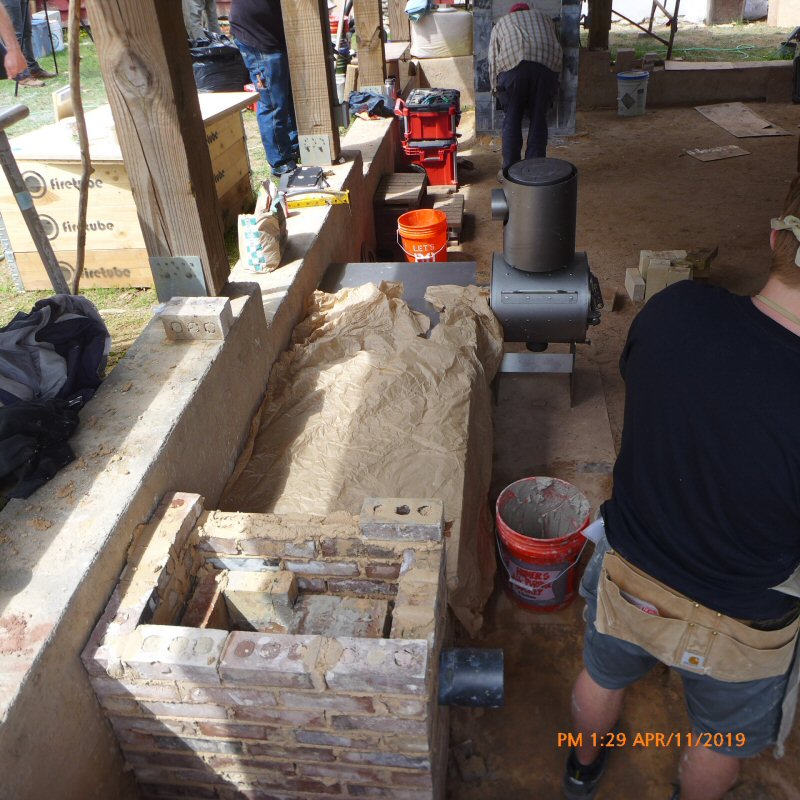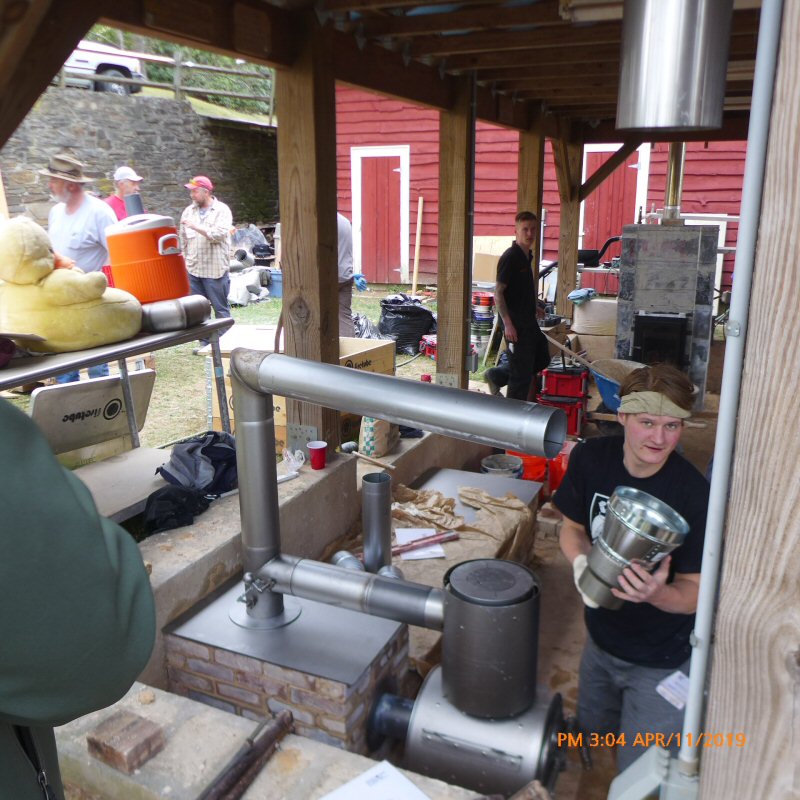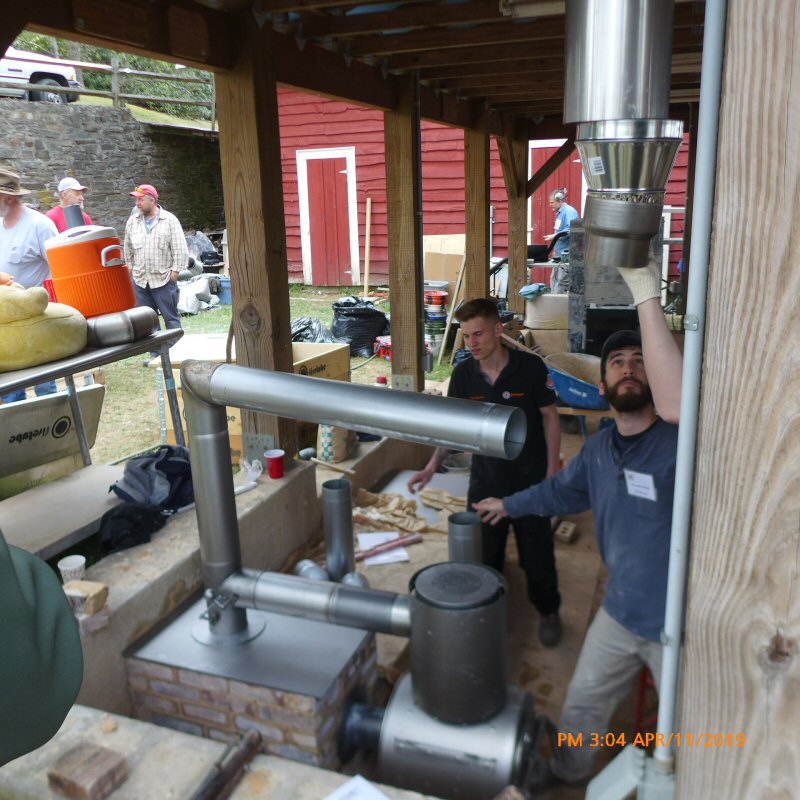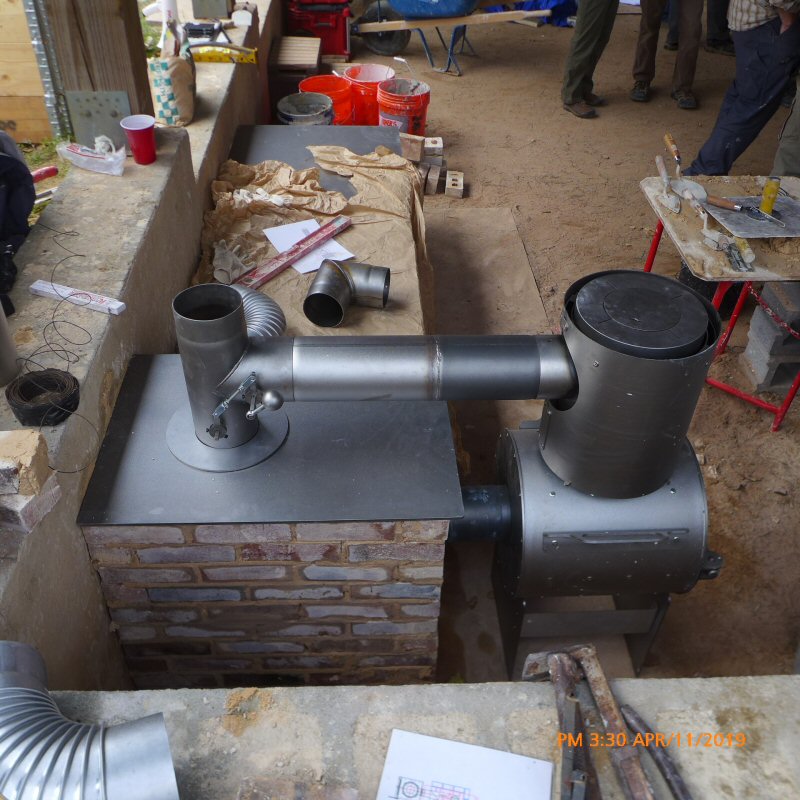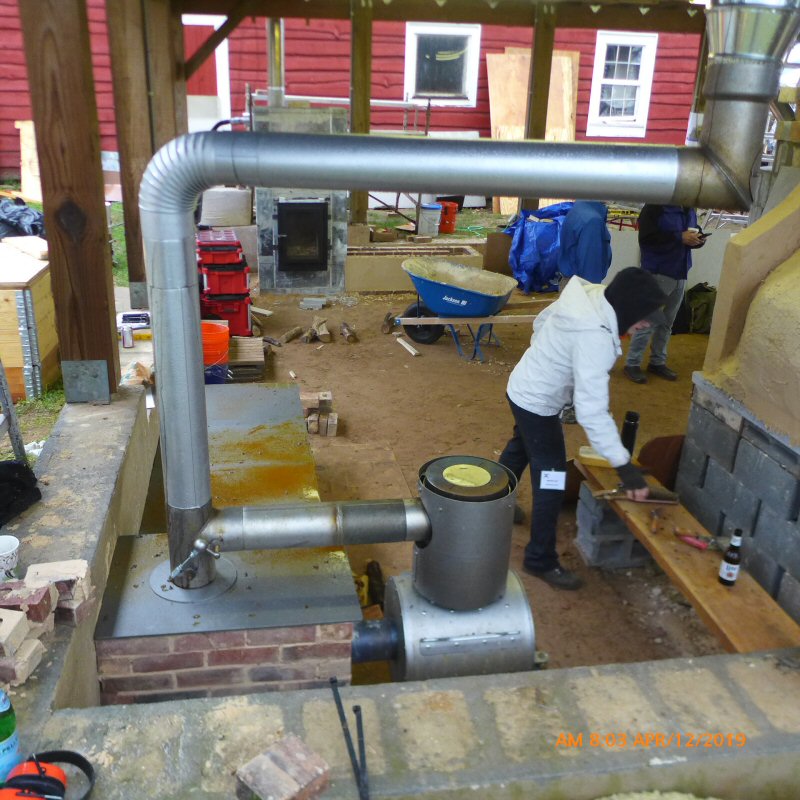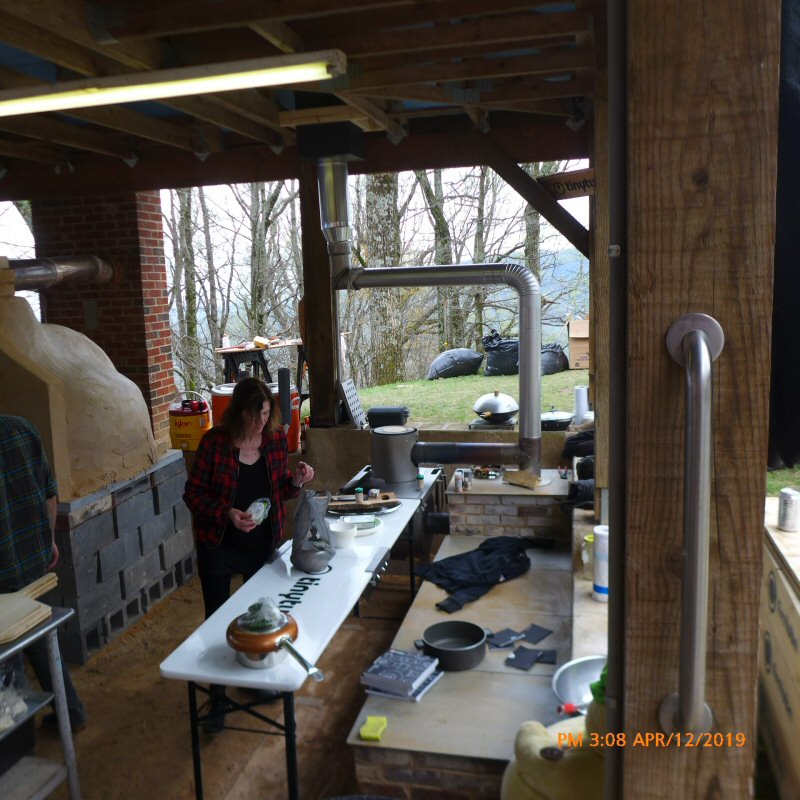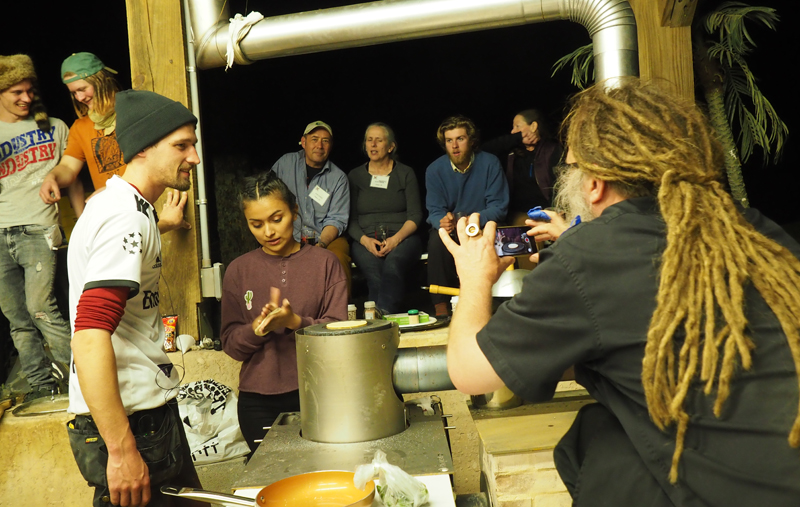 At the pizza party. A variety of meats were grilled in the firebox, and here tortillas are being made directly on the
cooktop.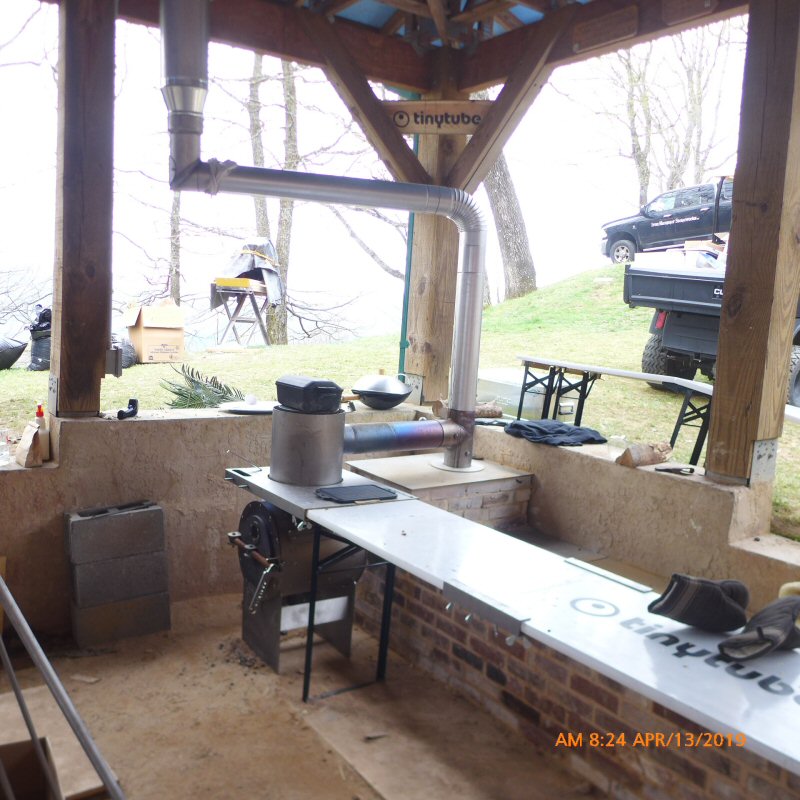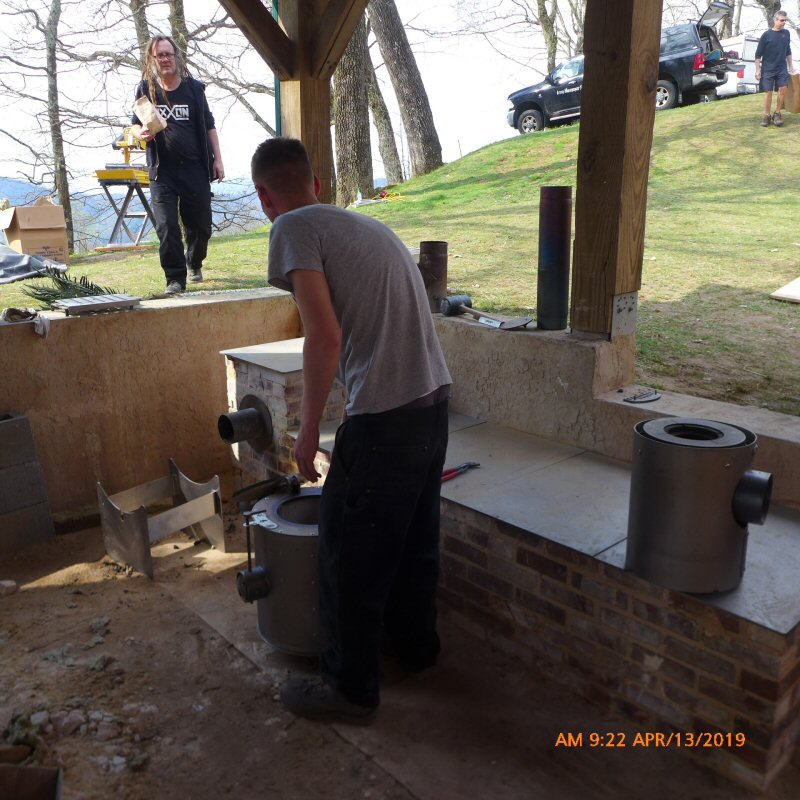 Teardown on Saturday morning

See also:
2007 Photo Report
2006 Photo Report
2004 Photo Report
2003 Photo Report
2002 Photo Report
2001 Photo Report
2000 Photo Report
1999 Photo Report
1998 Photo Report
1997 Photo Report
This page was last updated May 25, 2020
This page was created on April 20, 2019
Back to: