2016 MHA Annual Meeting
Traditional Tyrolean Stubenofen, with Stefan Polatschek and Eric Moshier
DRAFT May 15: Check back for captions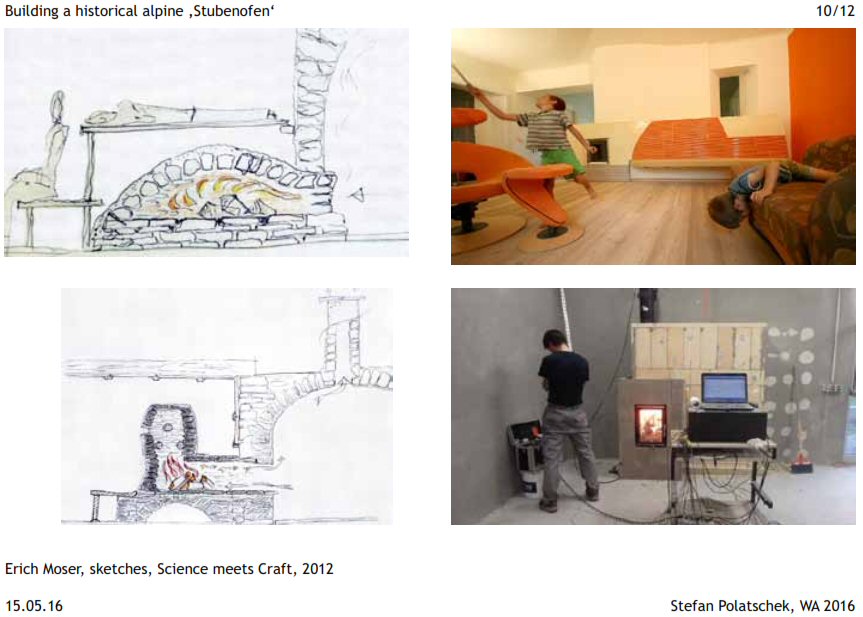 Download
Stefan Polatschek's Wildacres presentation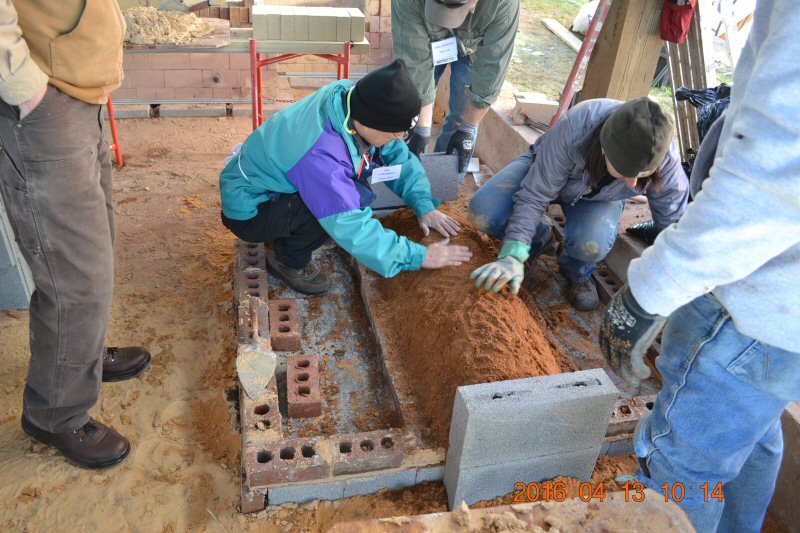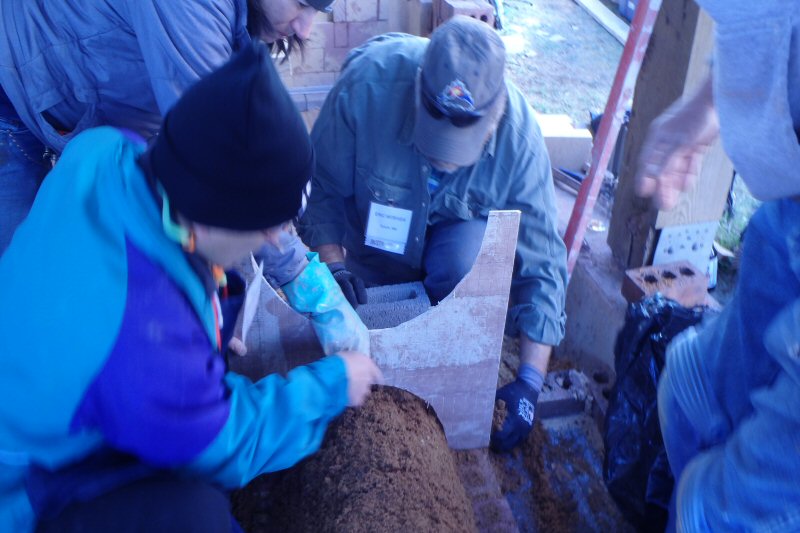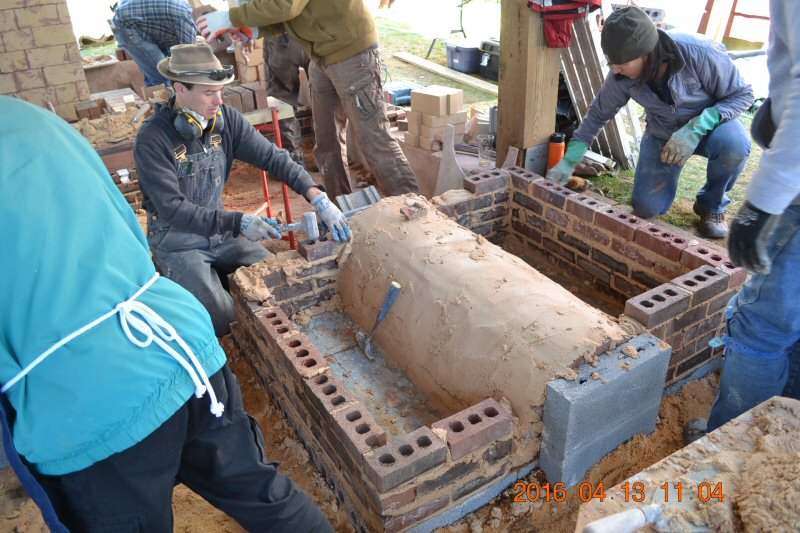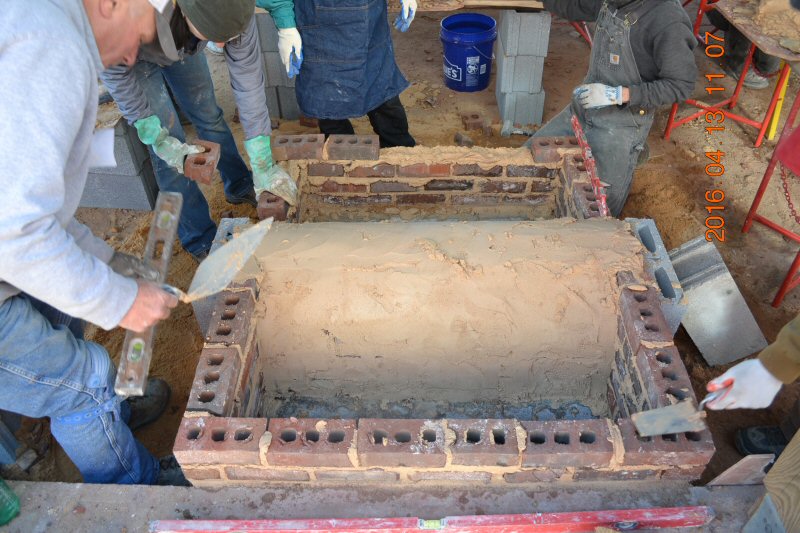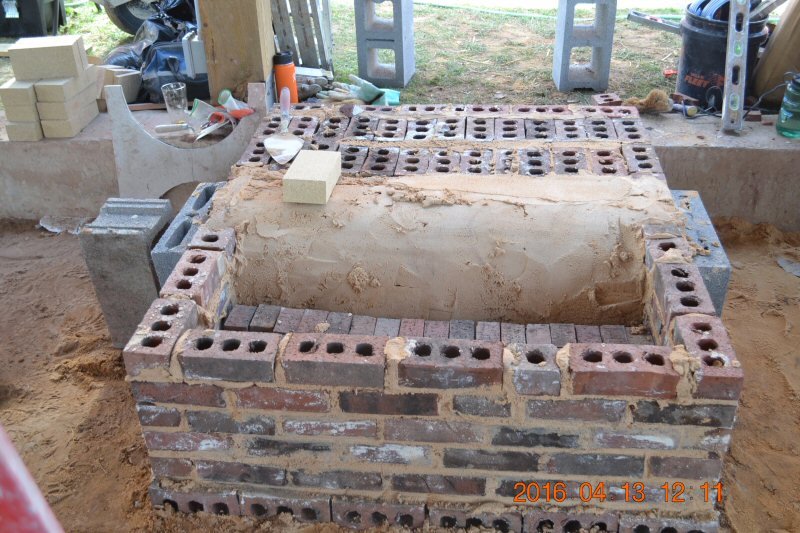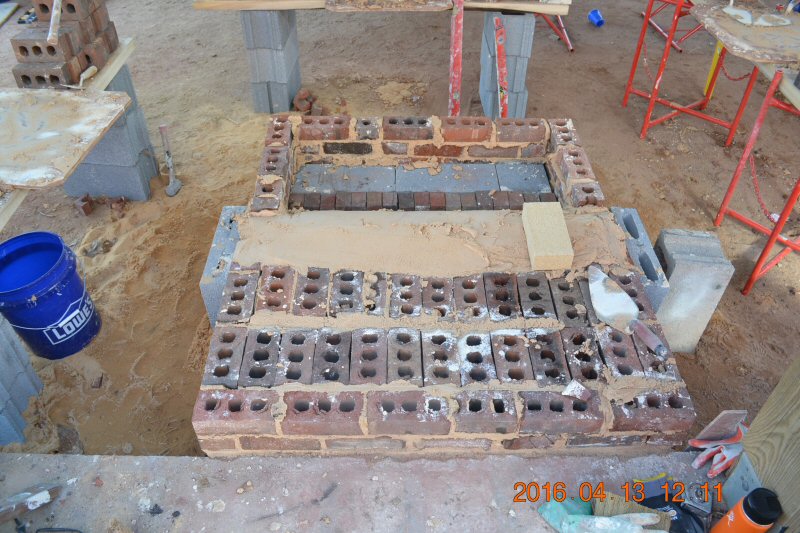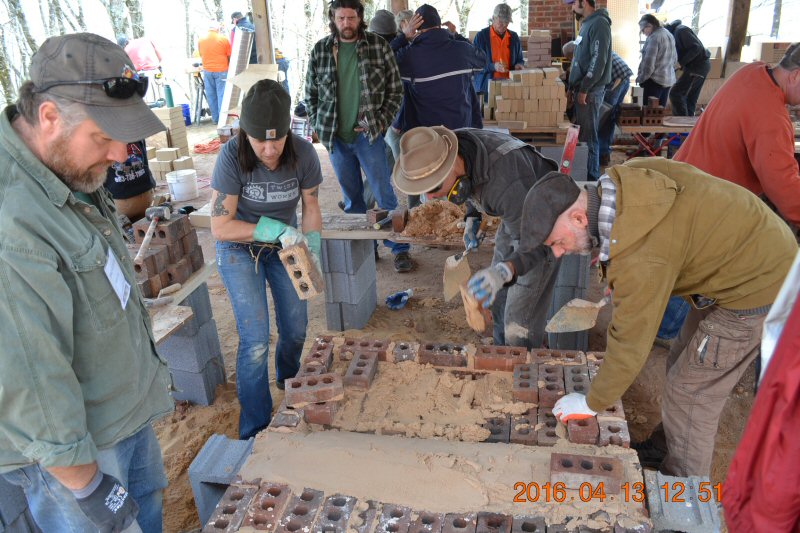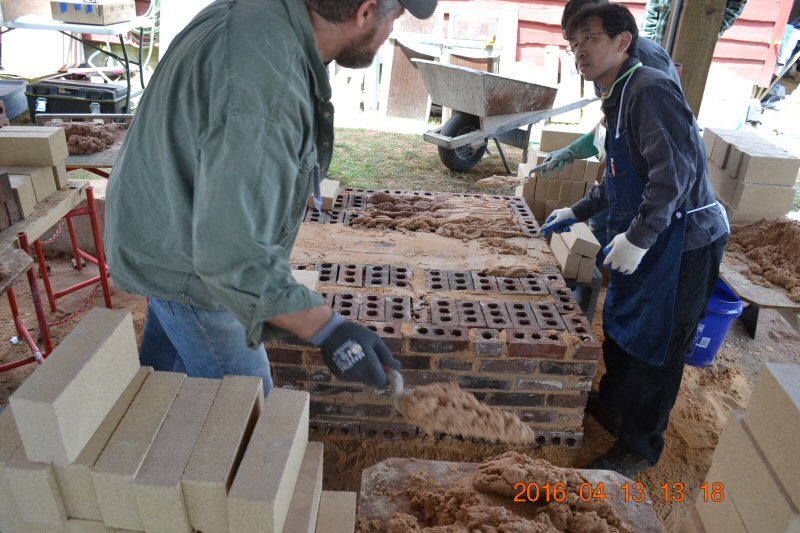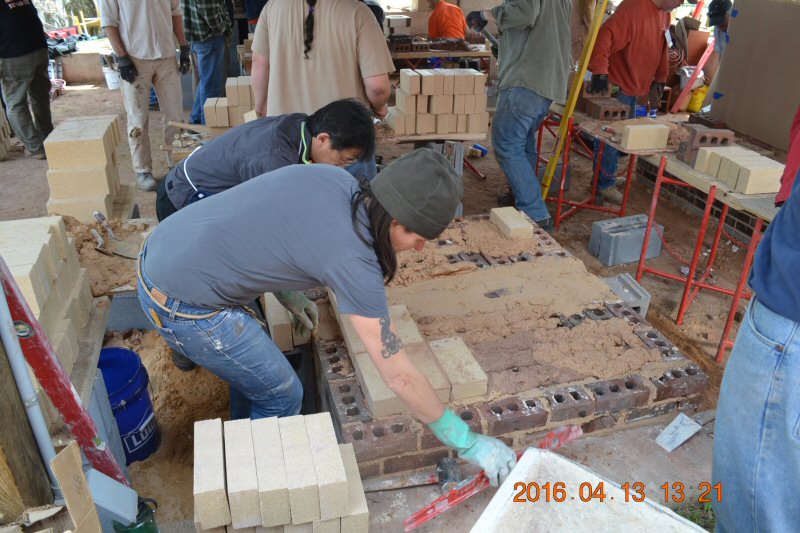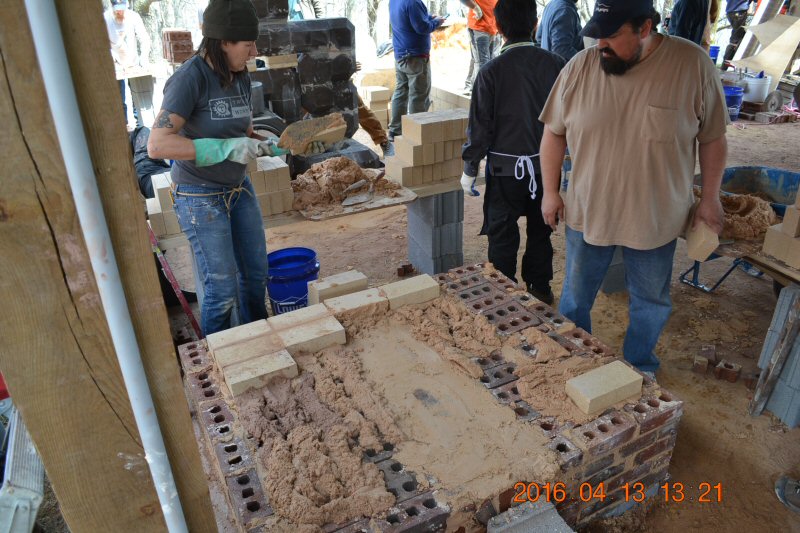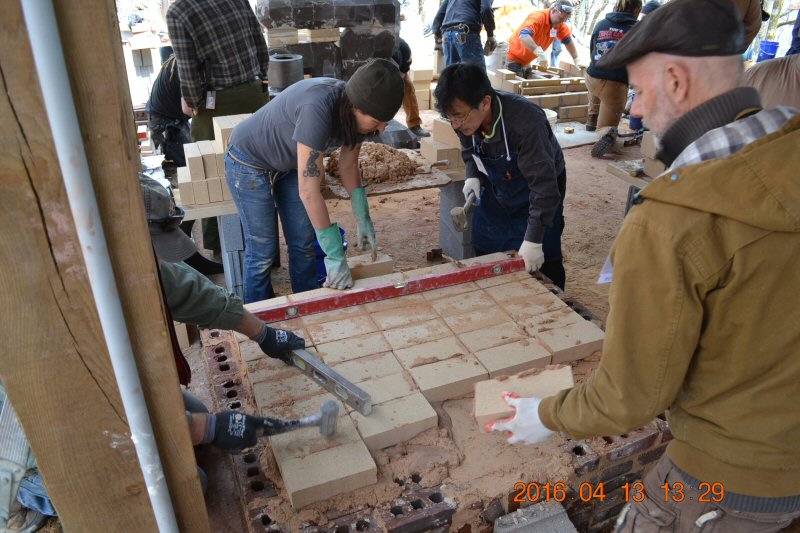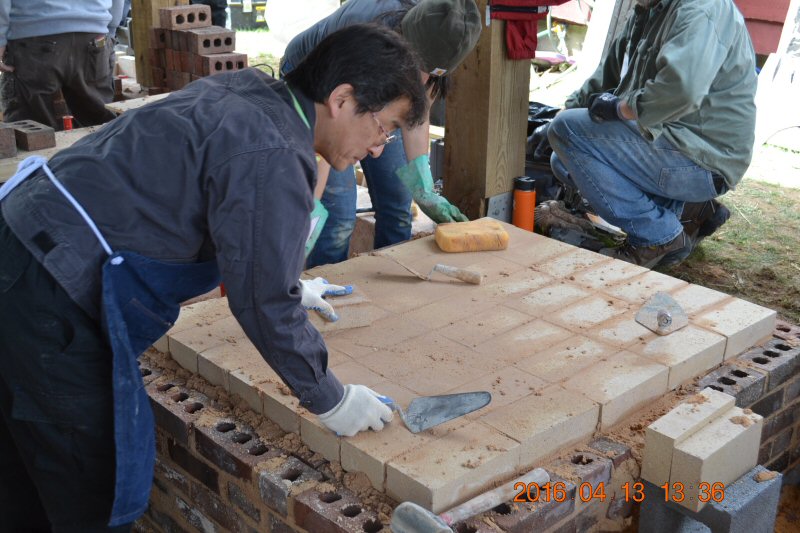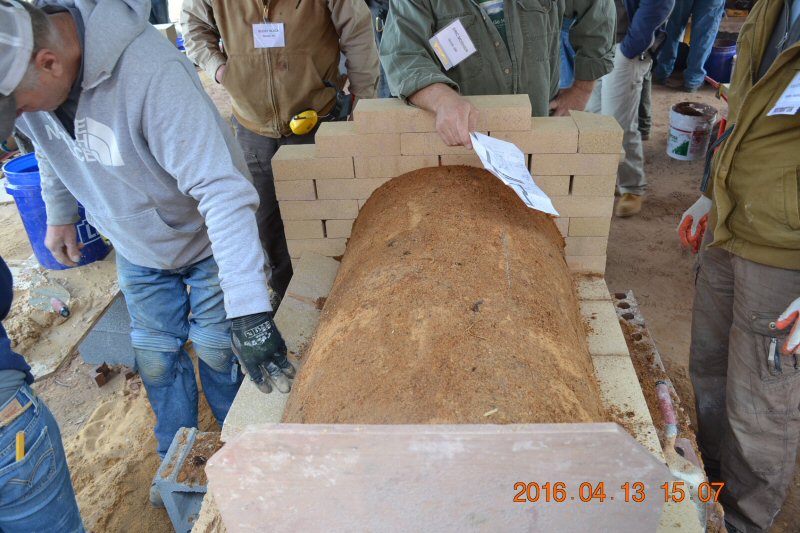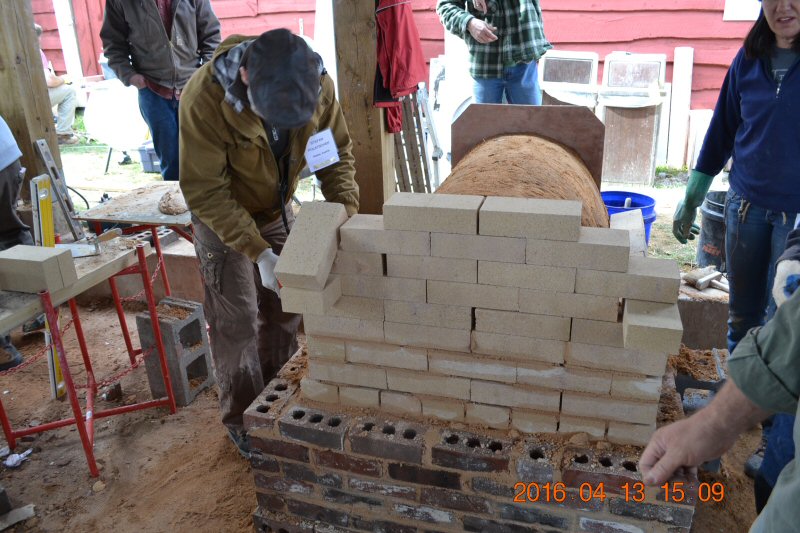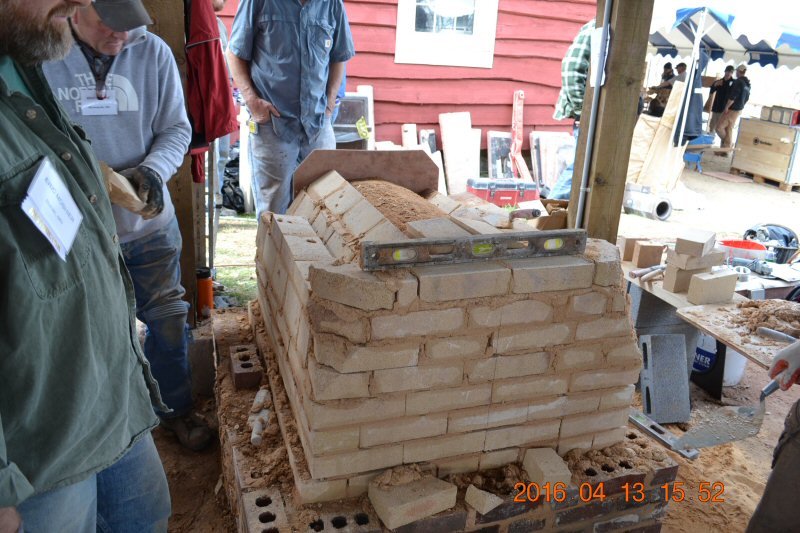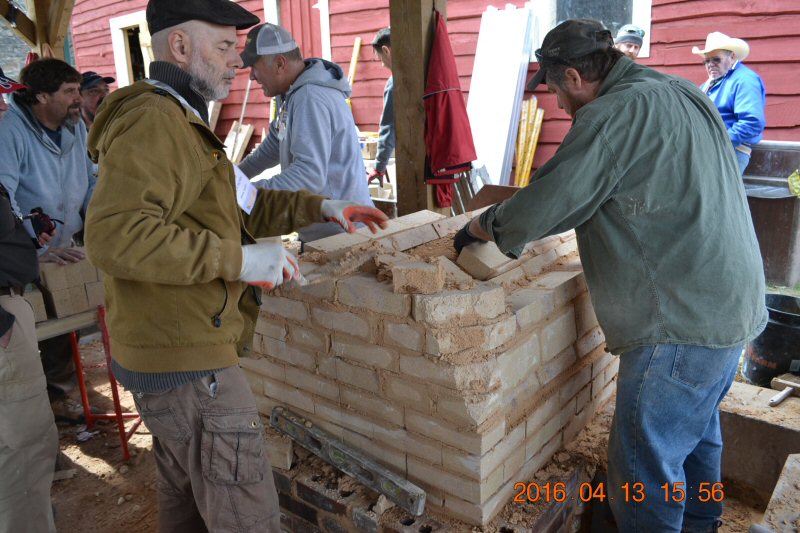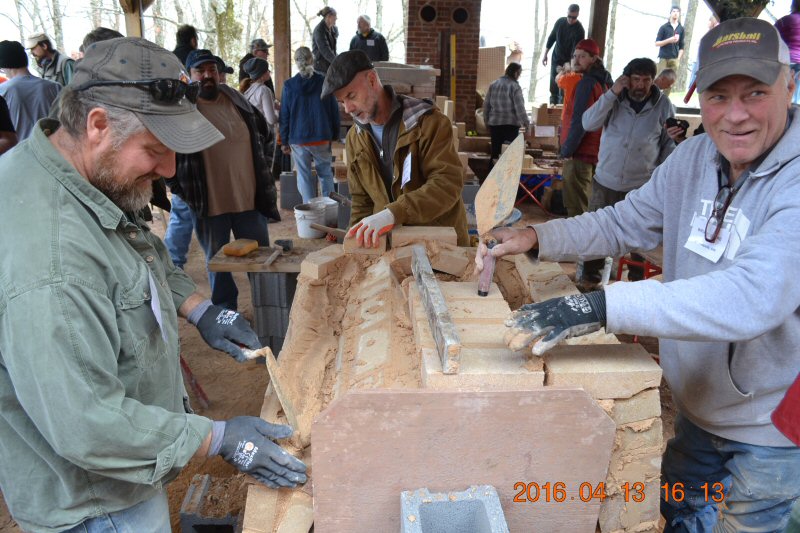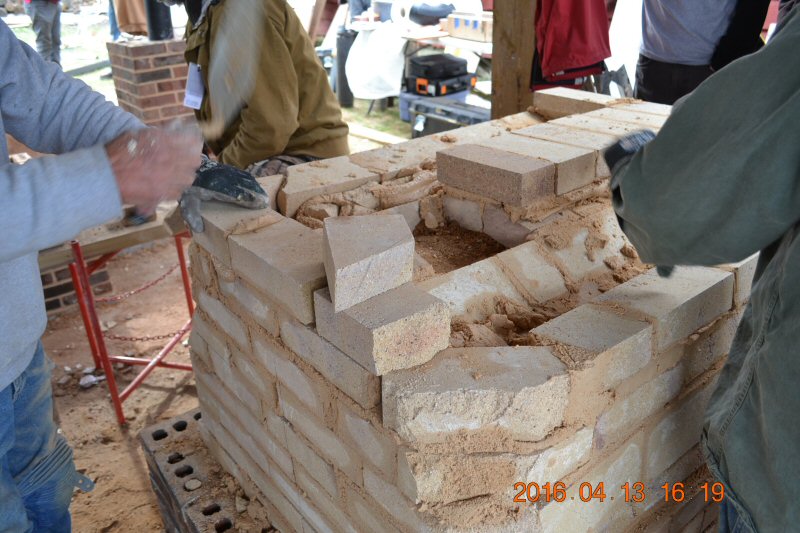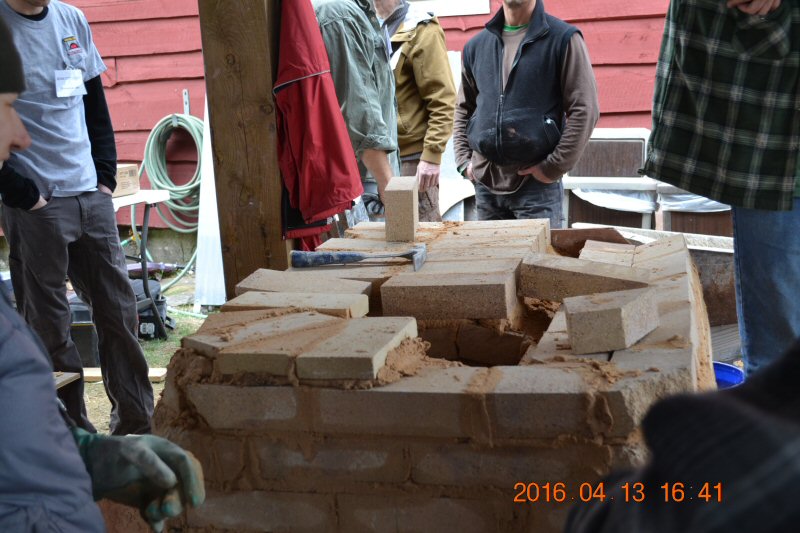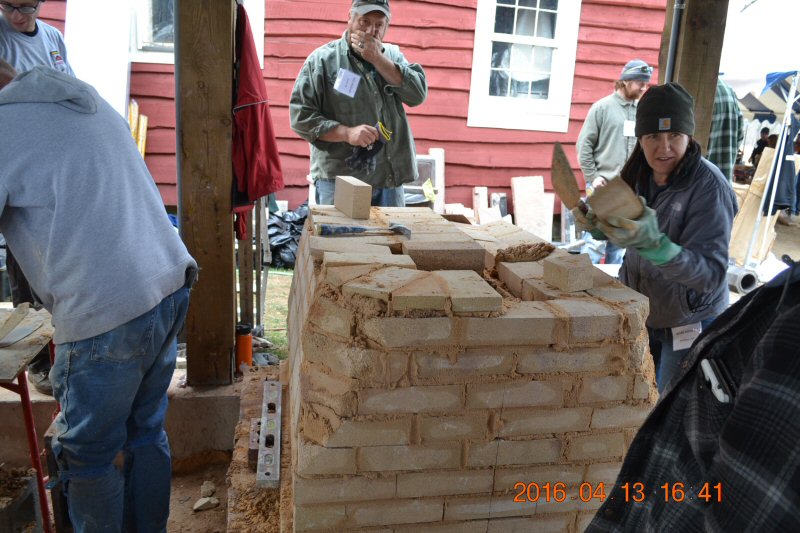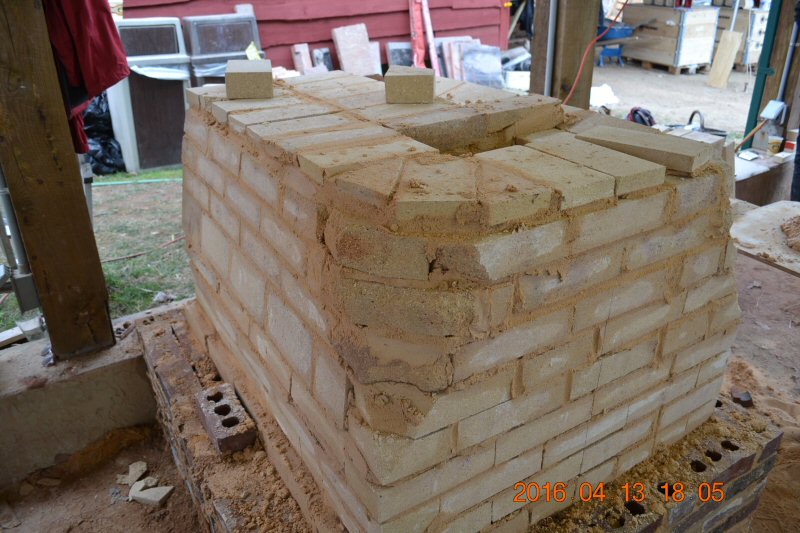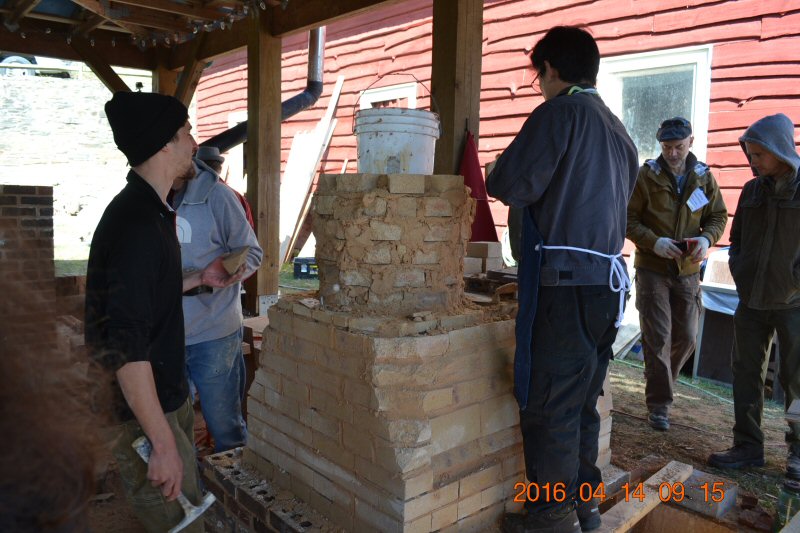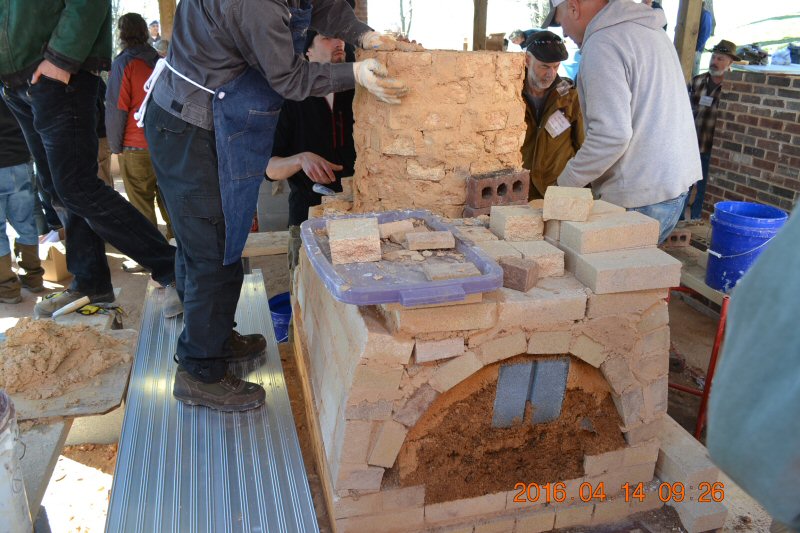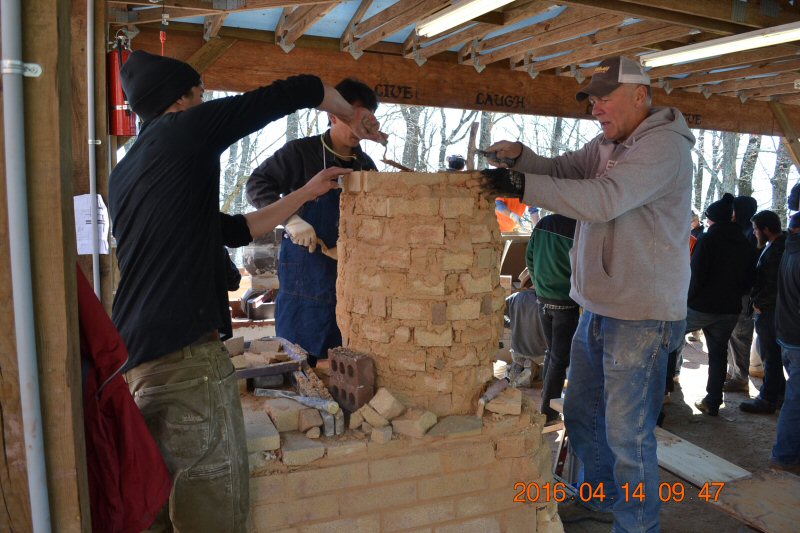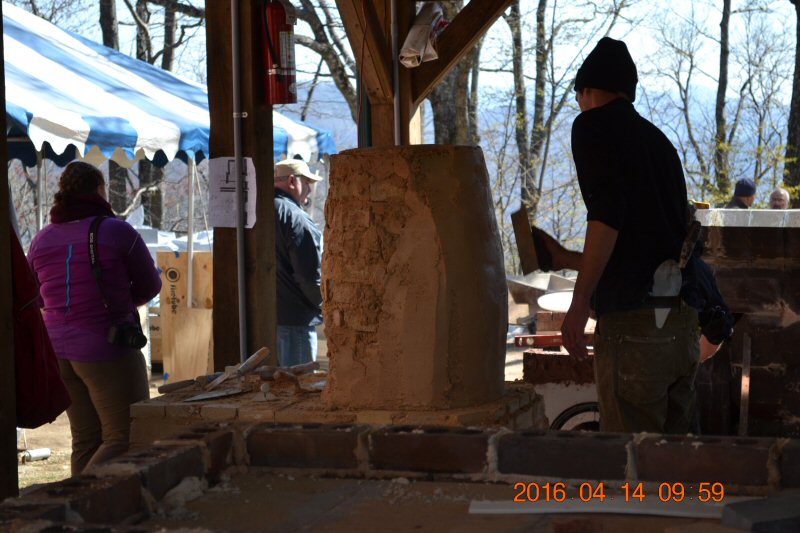 Plaster is Goldart clay and sand.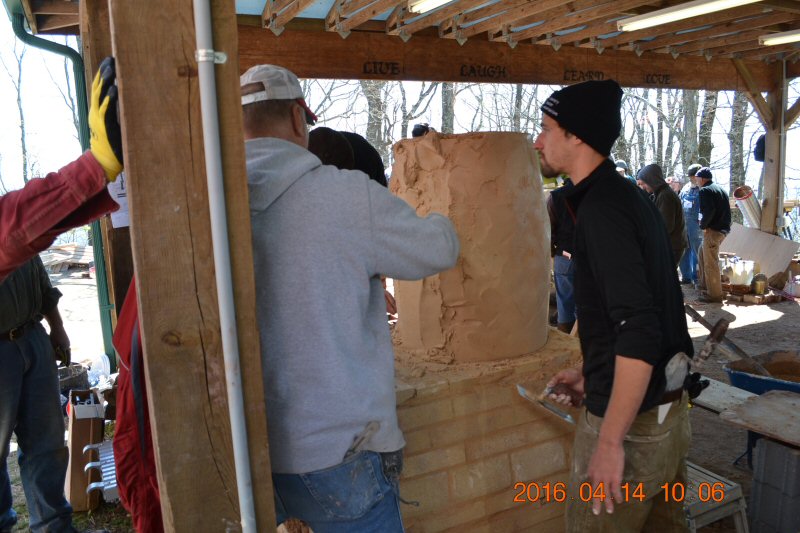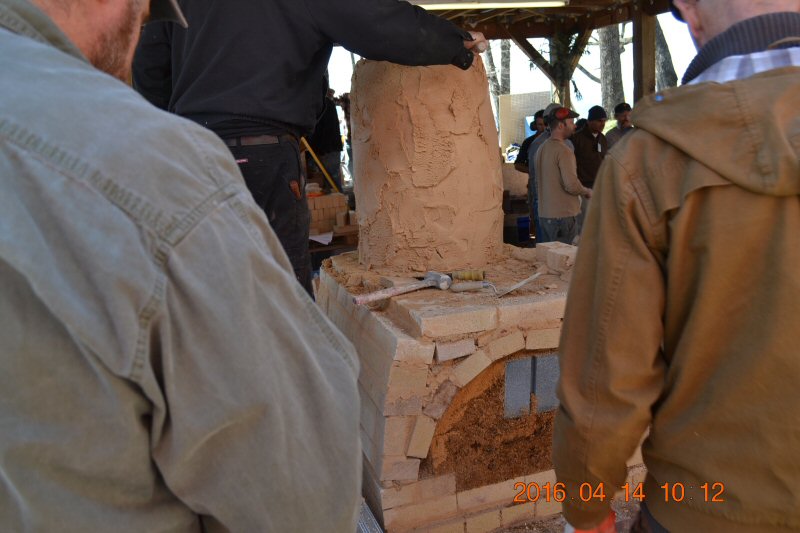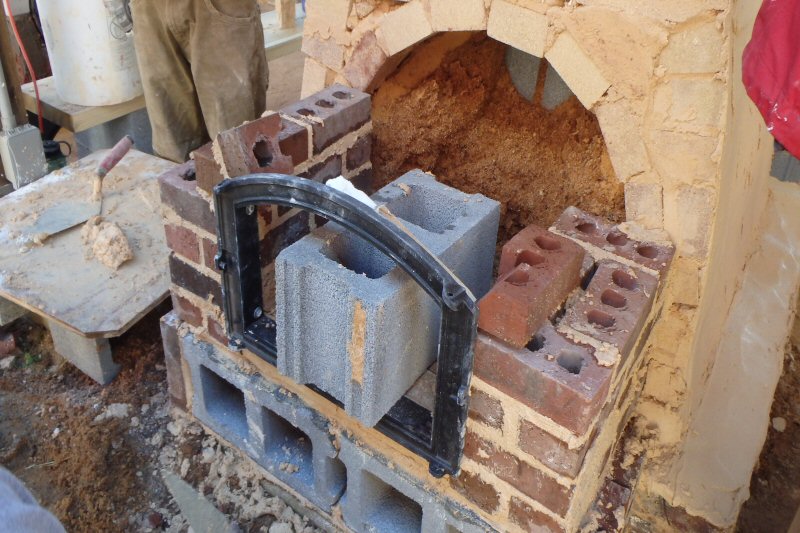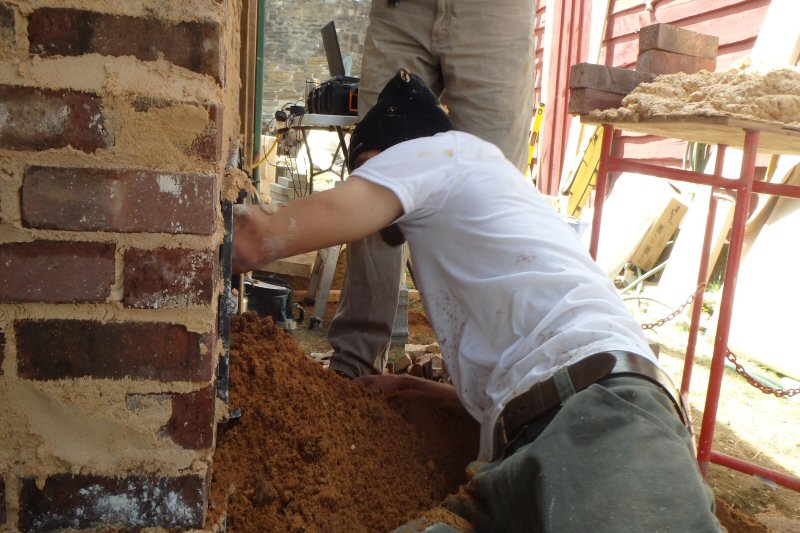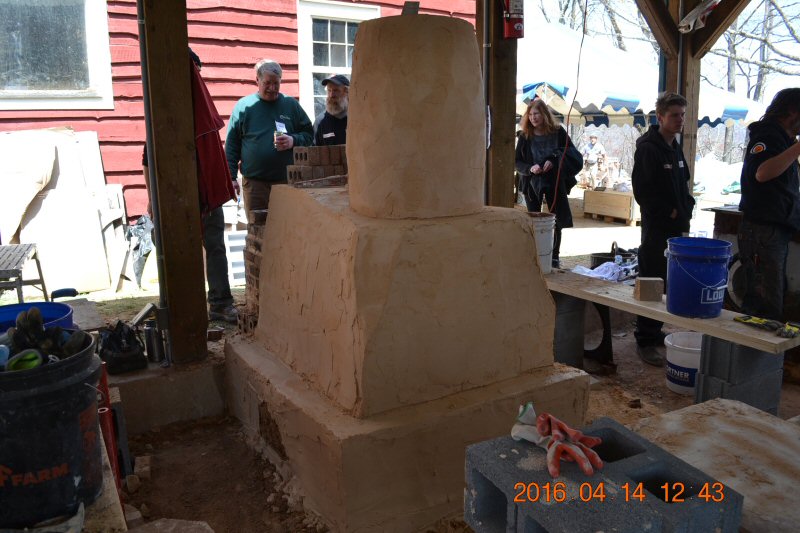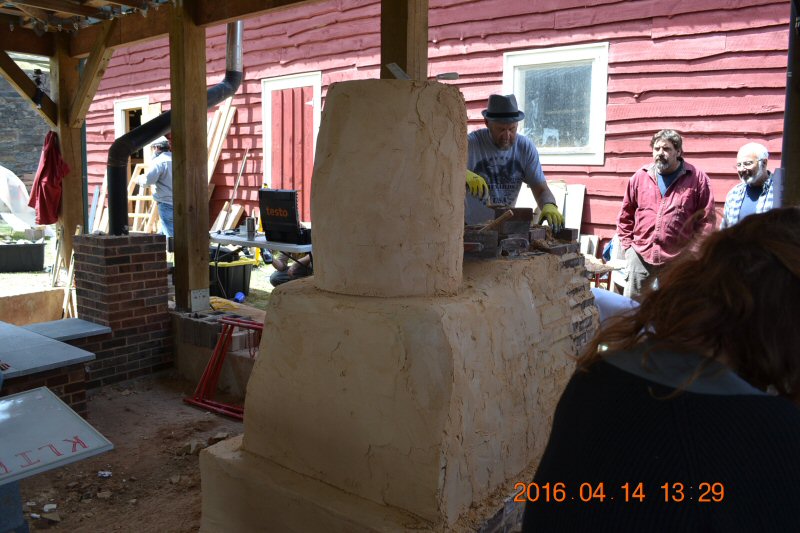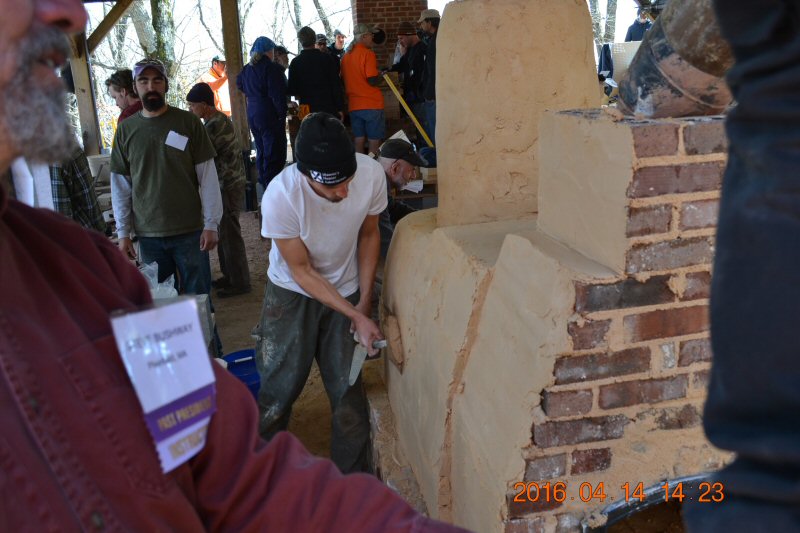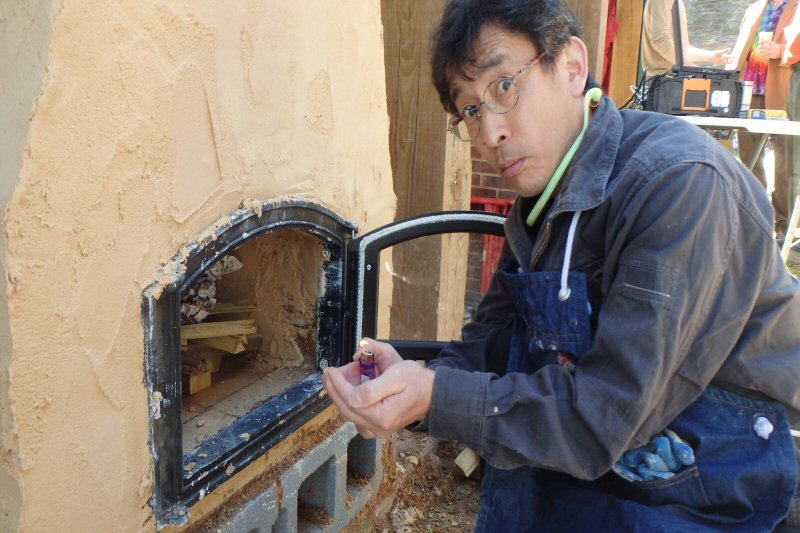 Curing fire for the stove and first coat of plaster.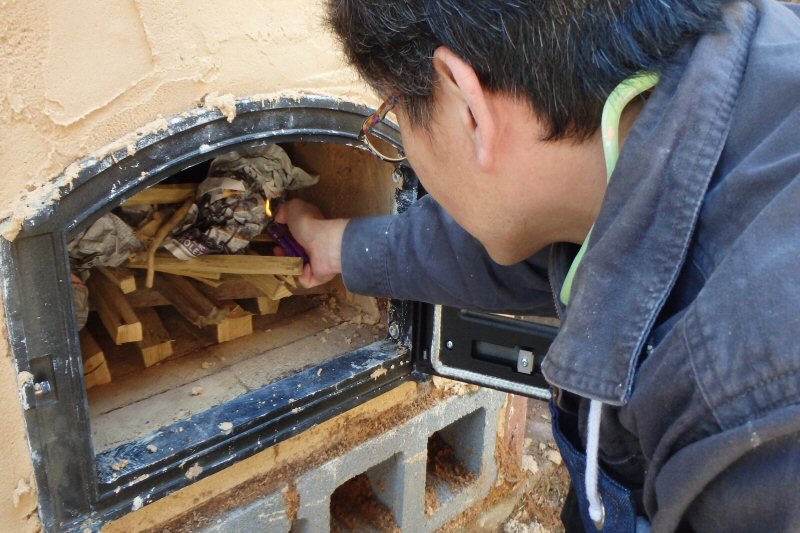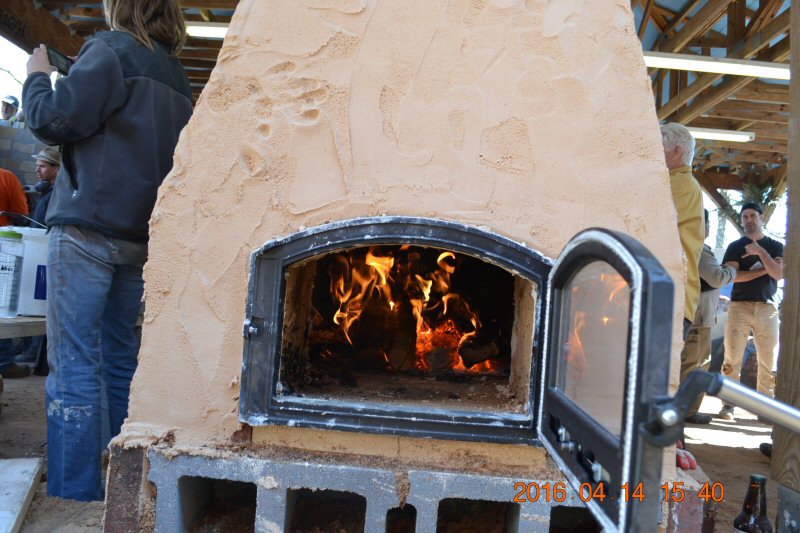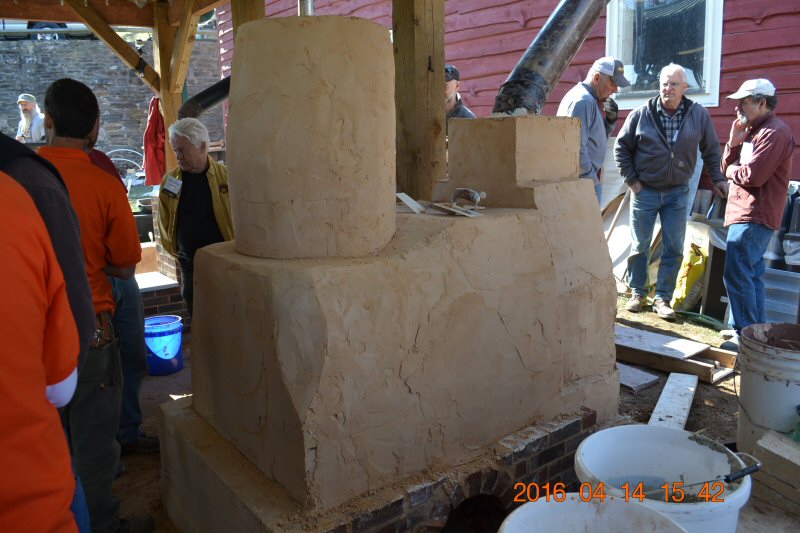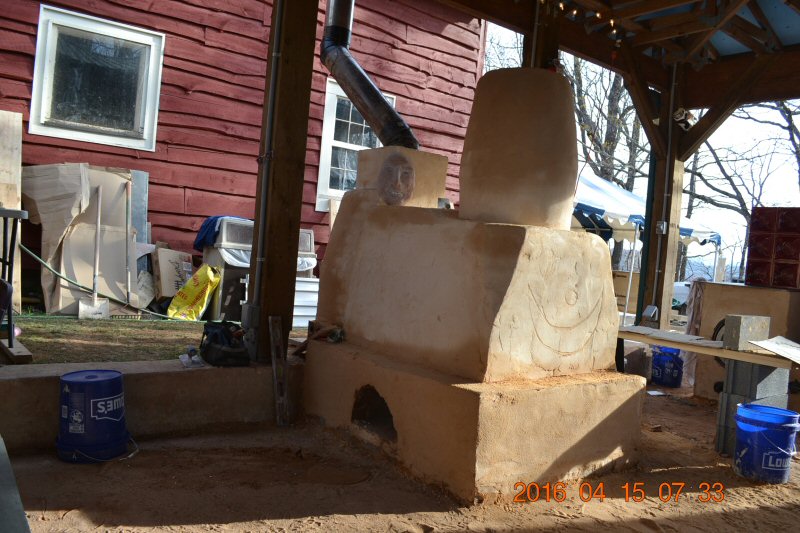 Drying pattern, the next morning. Light patches are dry.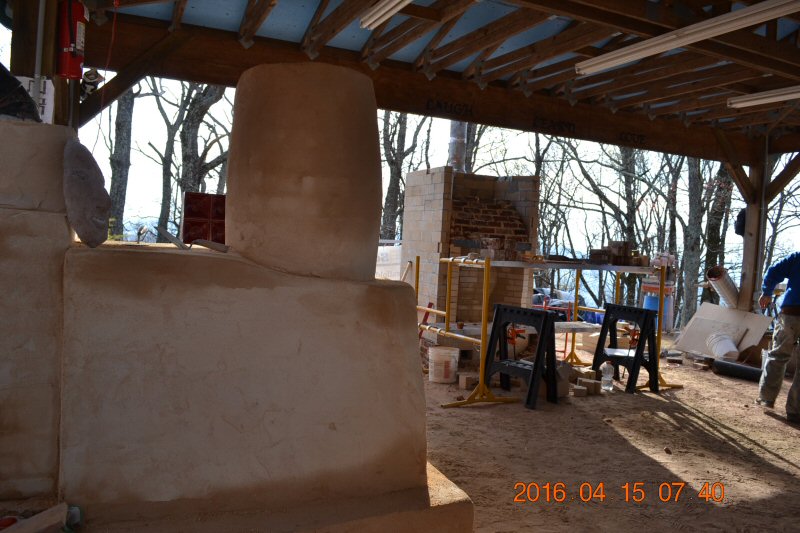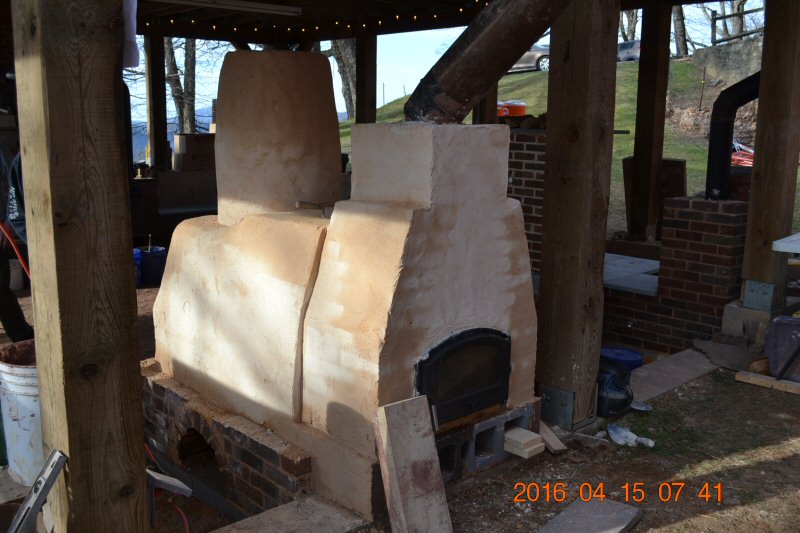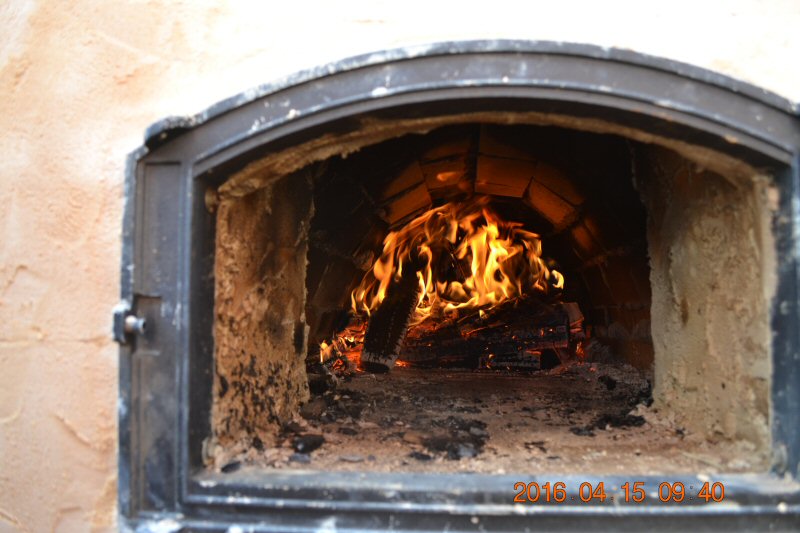 More fire.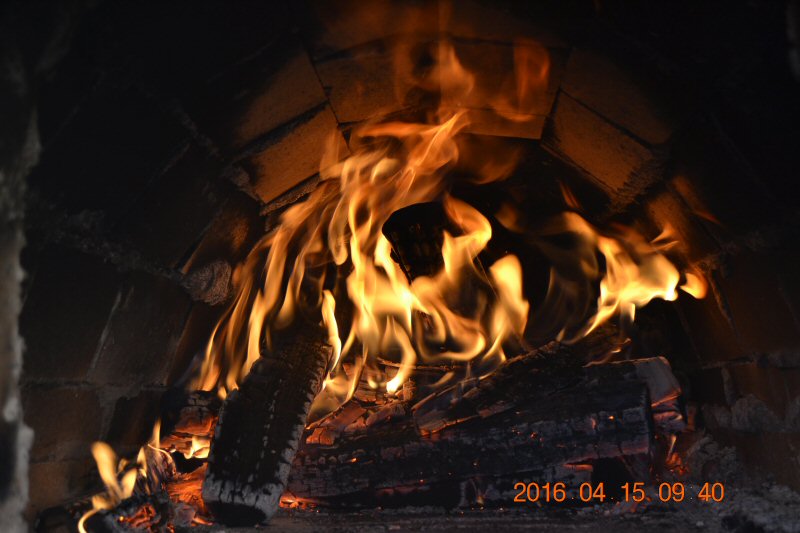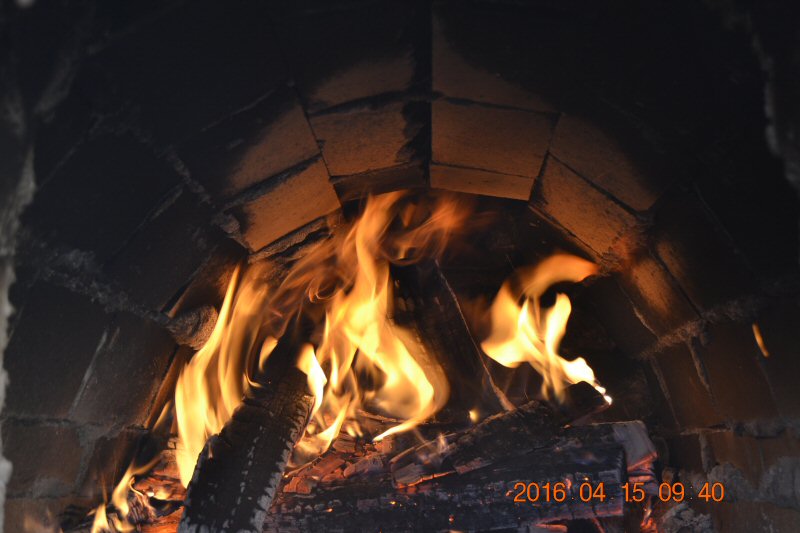 You can see the flame go up into the blind bell.
Hot gases rise, which is the timeless heat exchang principle behind this ancient design.
Finish coat of plaster.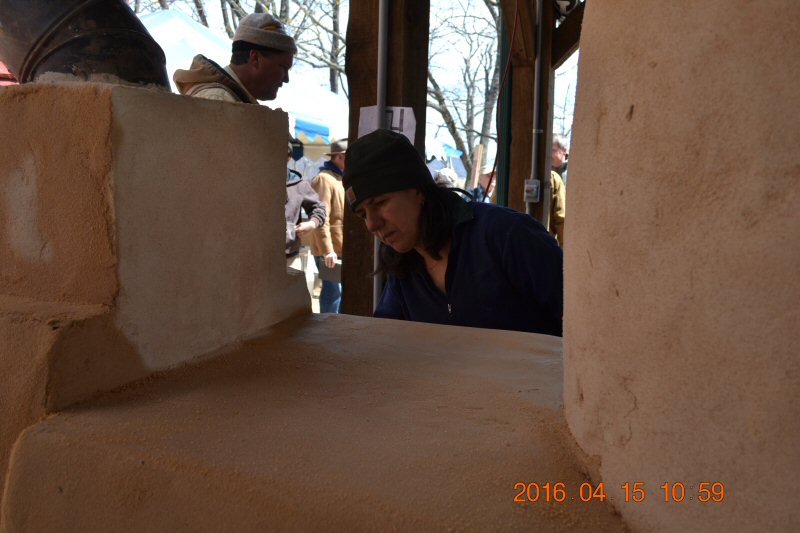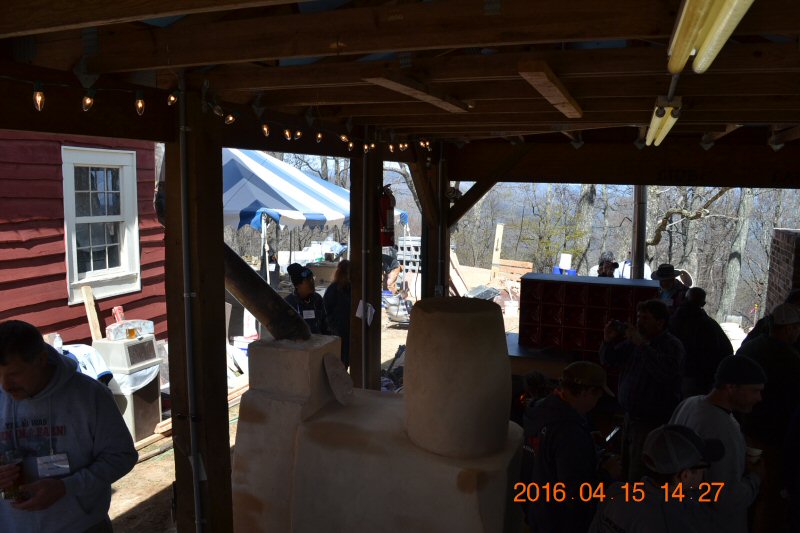 2:30 in the afternoon on Friday, the pizza party day.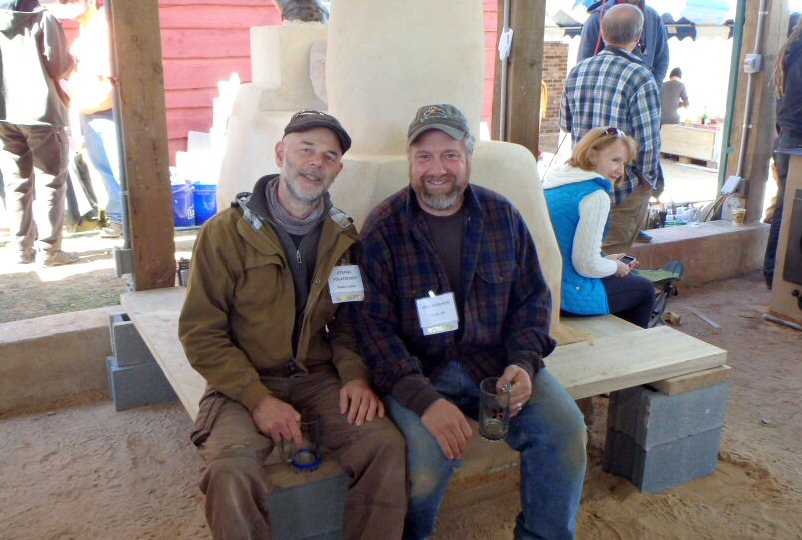 Time to relax.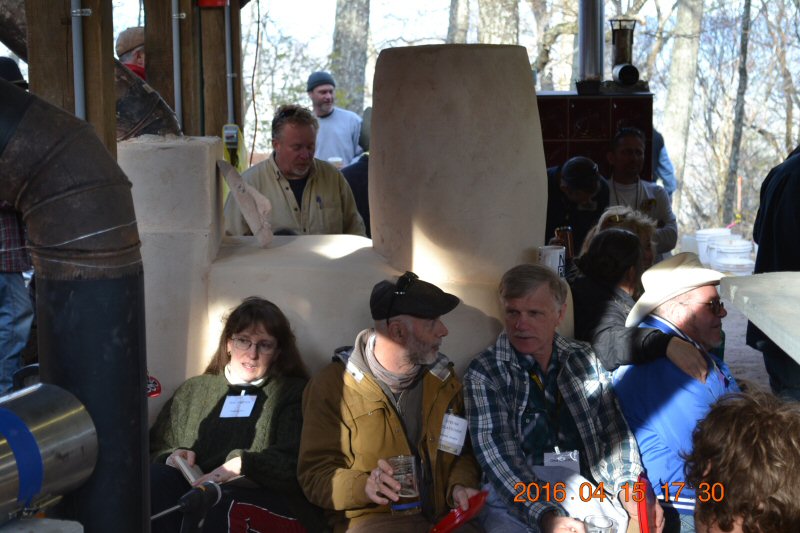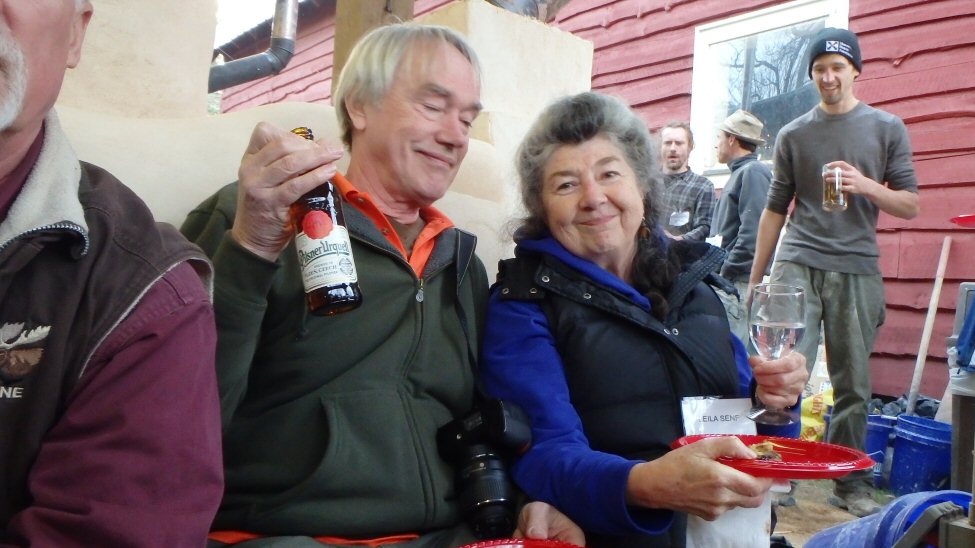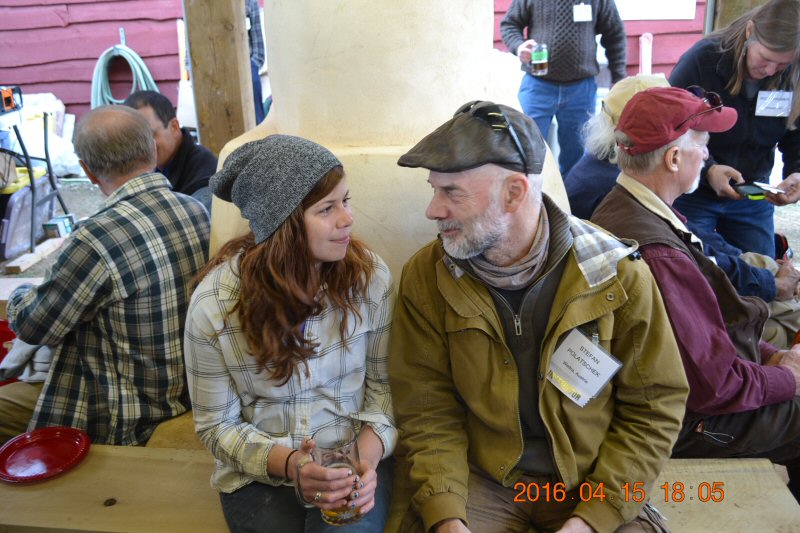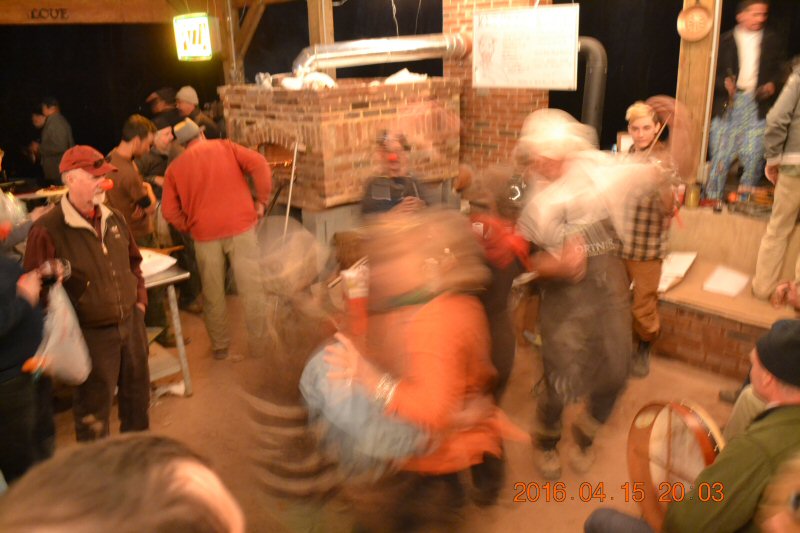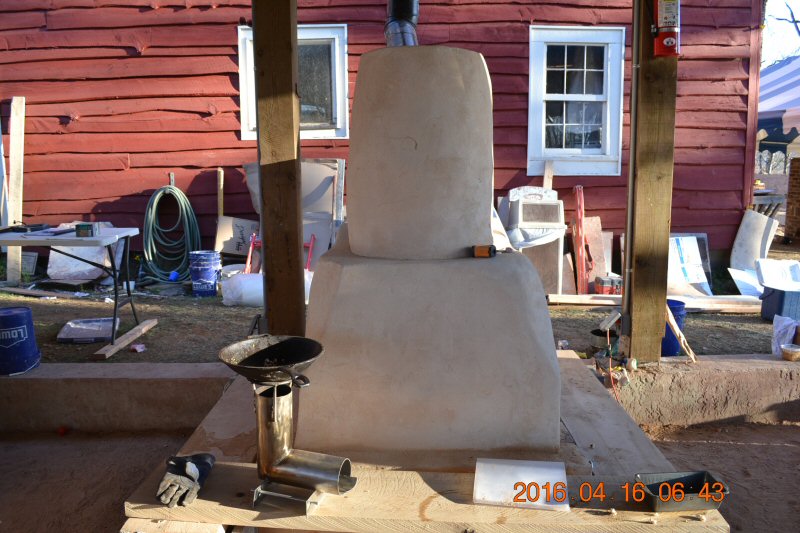 Early the next morning.
In front is the "Wok-it" stove designed and built by Dave Moore. It got a lot of use at the party.
I was lucky enough to snag one at the auction.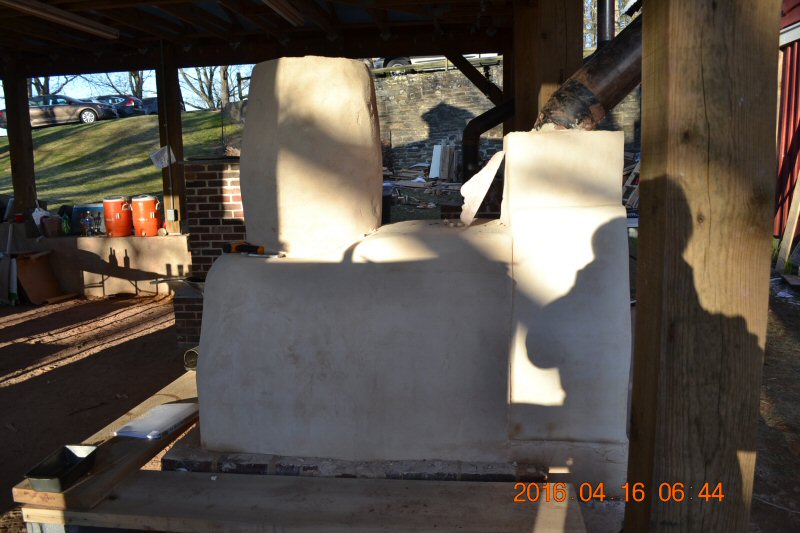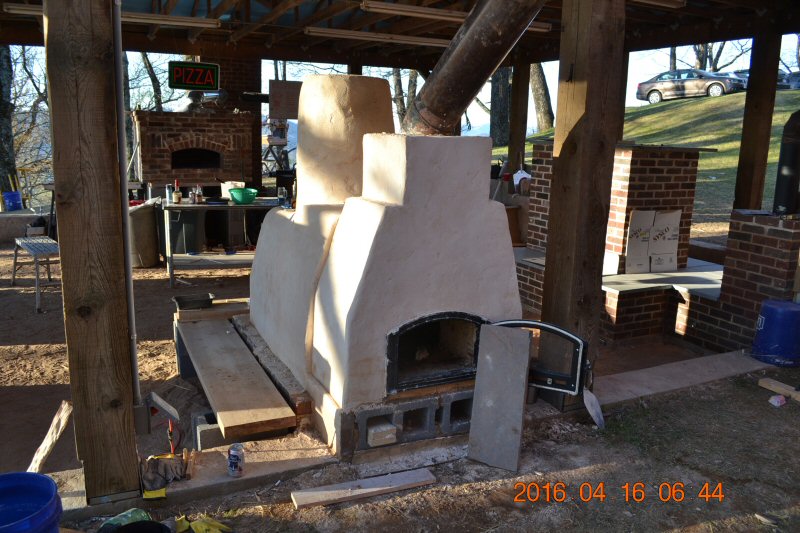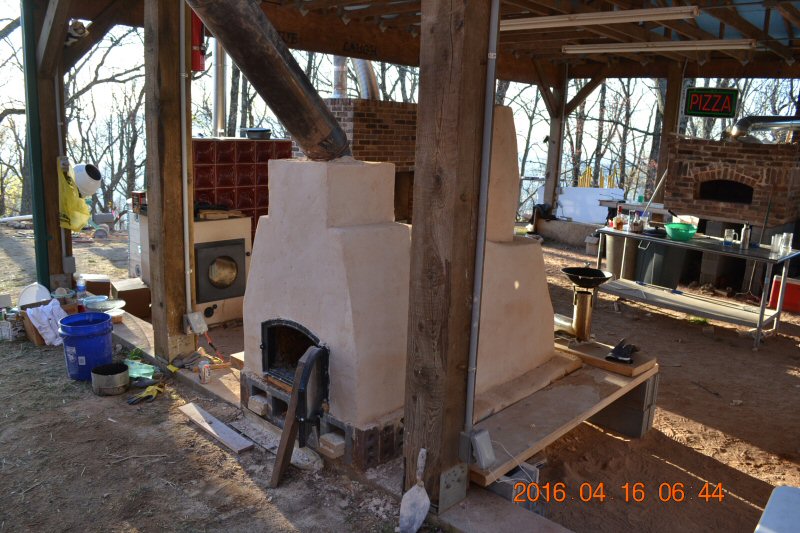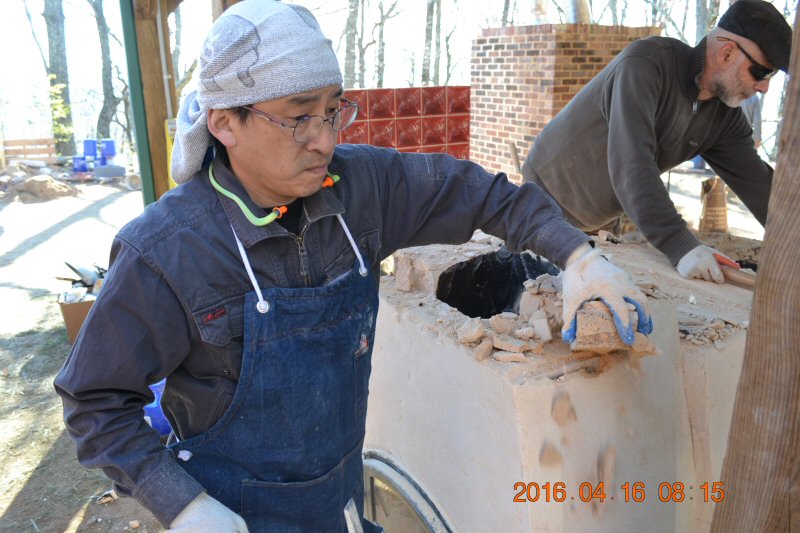 Demo time.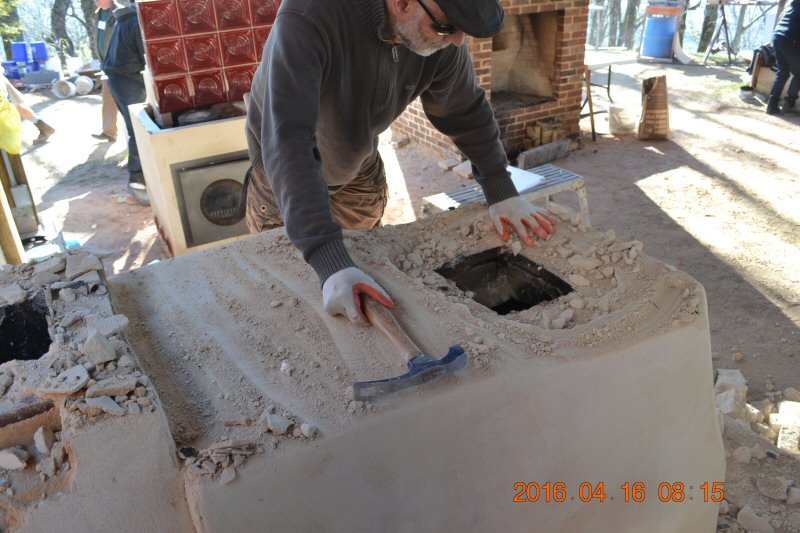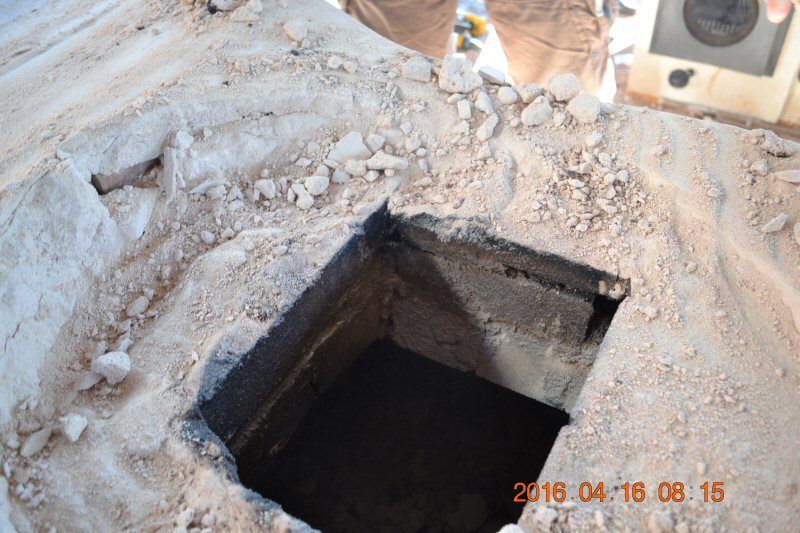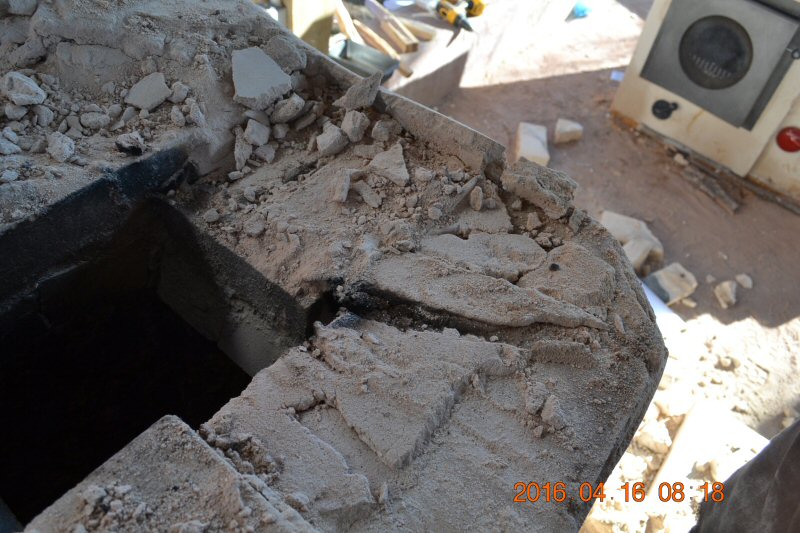 Unintended gas leakage path made visible by the soot traces.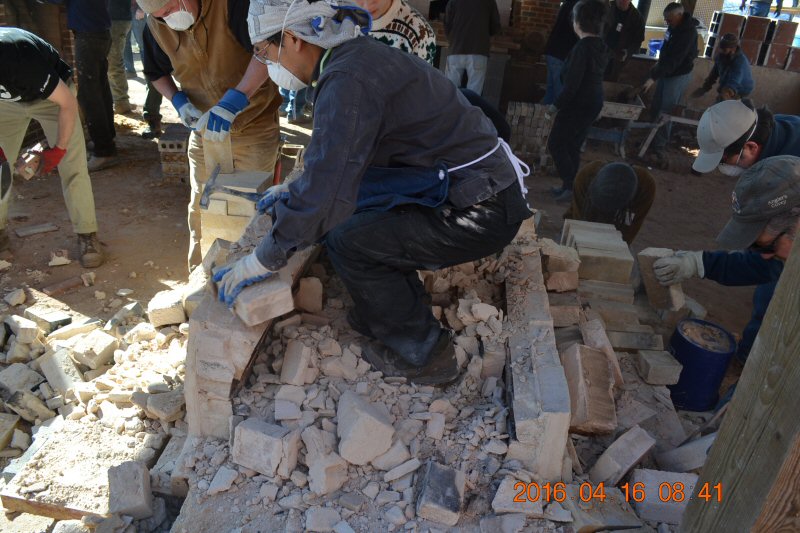 See also:
2007 Photo Report
2006 Photo Report
2004 Photo Report
2003 Photo Report
2002 Photo Report
2001 Photo Report
2000 Photo Report
1999 Photo Report
1998 Photo Report
1997 Photo Report
This page was last updated on May 15, 2018
This page was created on May 15, 2016
Back to: