2016 MHA Annual Meeting
Rocket Cook Stove / Heater with Max Edleson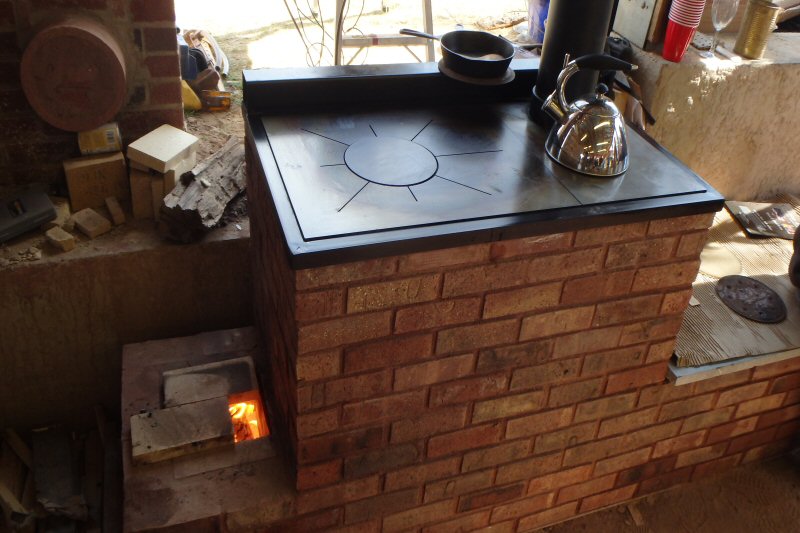 Rocket cookstove with blind heated bench, designed by Max Edleson.
Max designed and fabricated the custom steel cooktop. You can buy plans for the cooktop
here.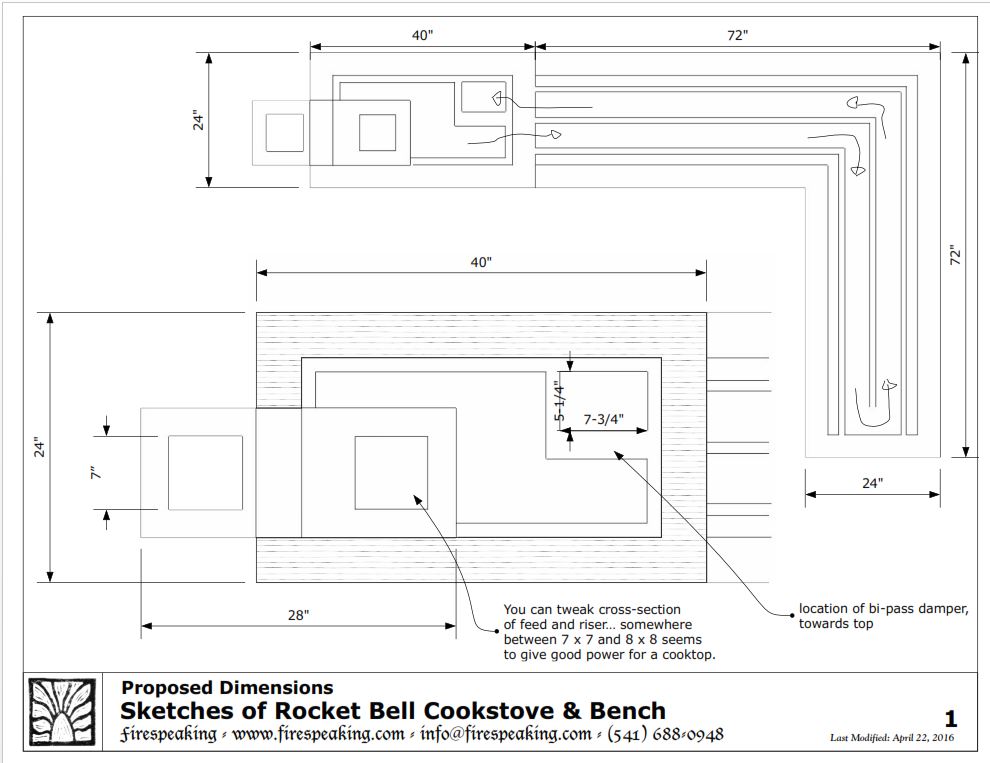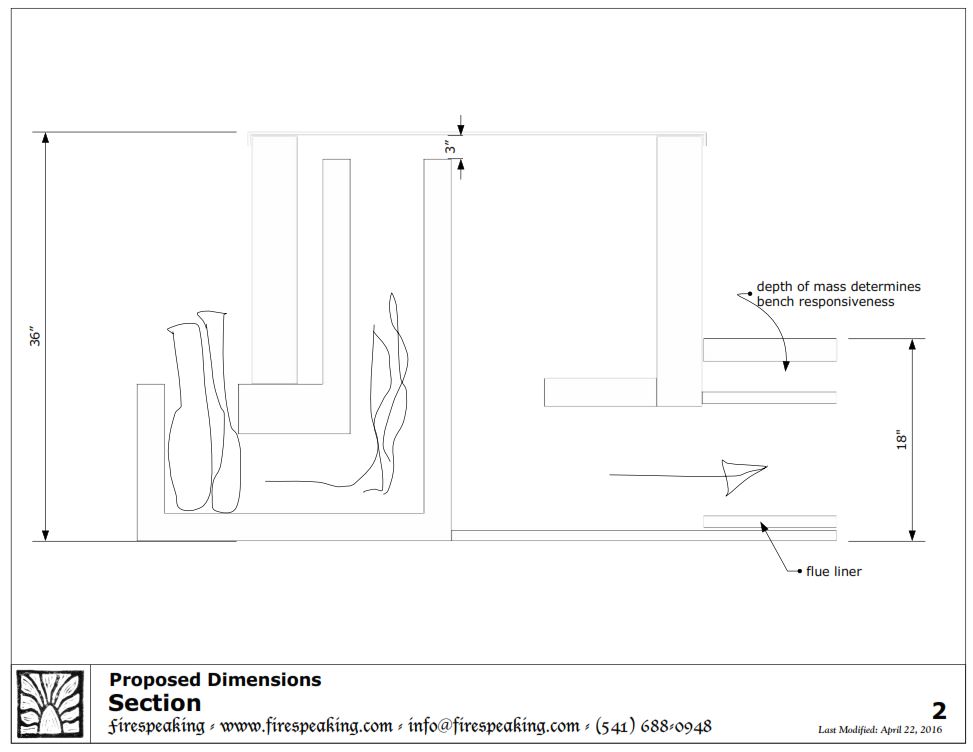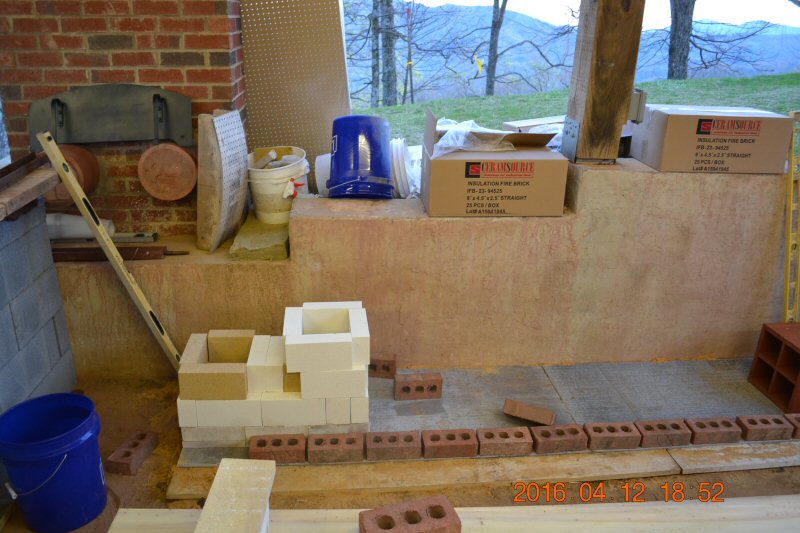 Downdrafting firebox is on the left. Updrafting heat riser is on the right.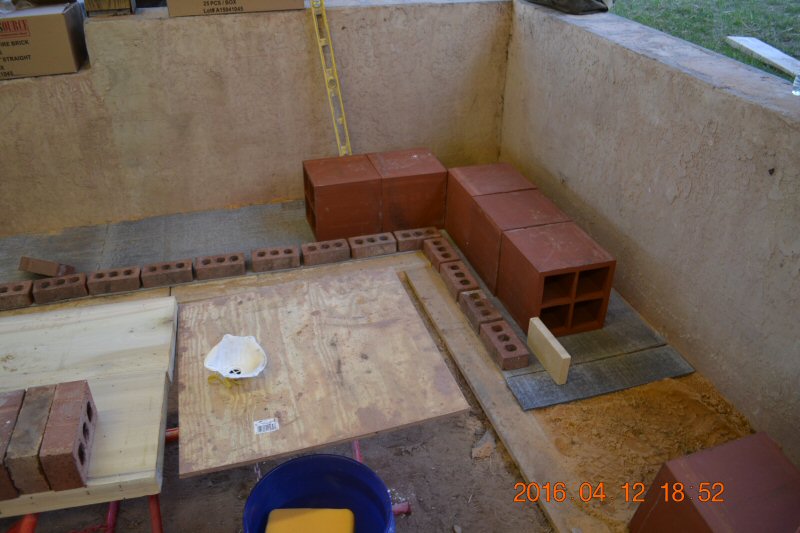 Bench uses hollow structural clay tiles. The channels in the tiles are repurposed as heat exchange channels.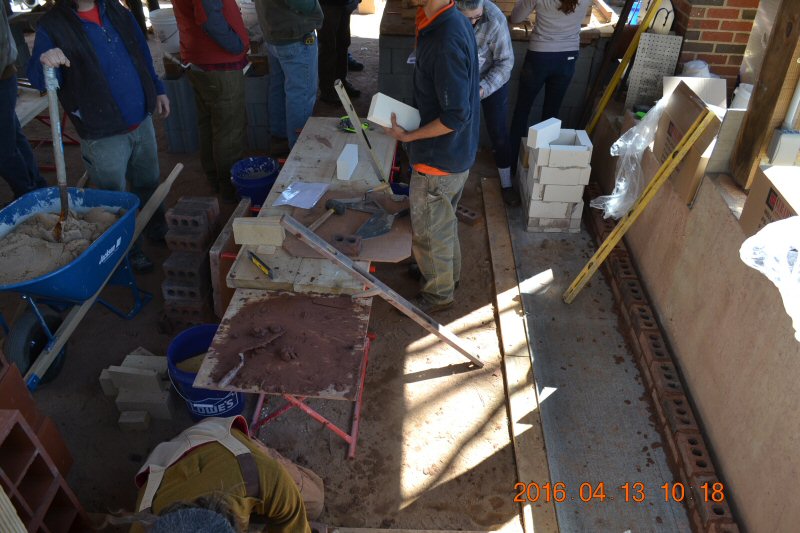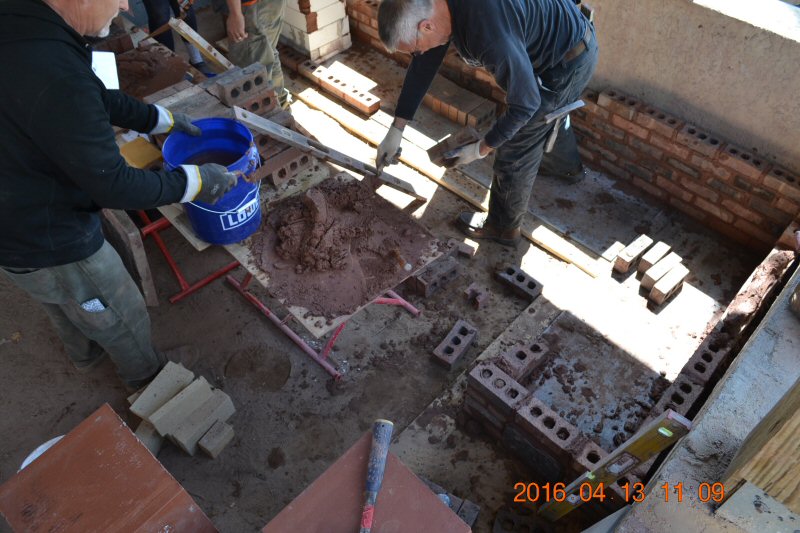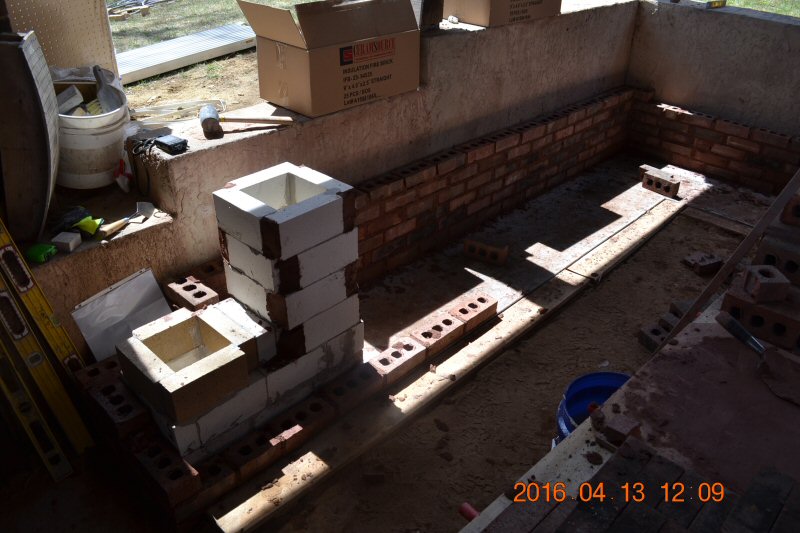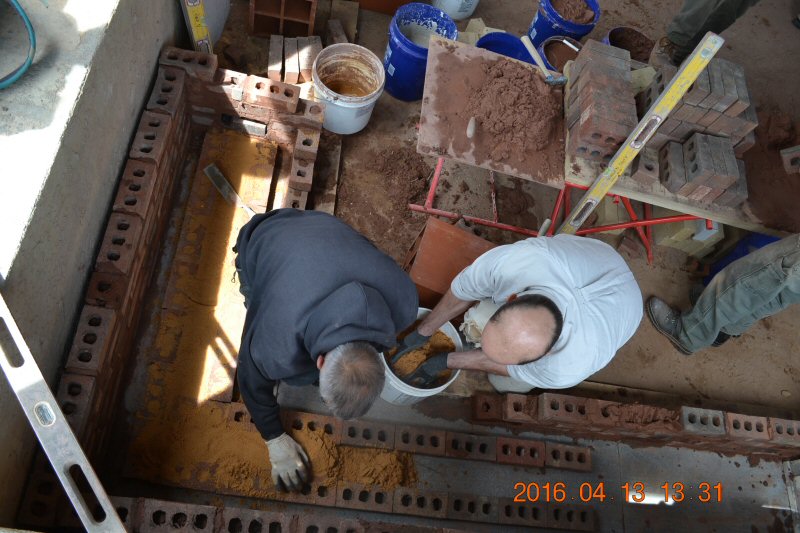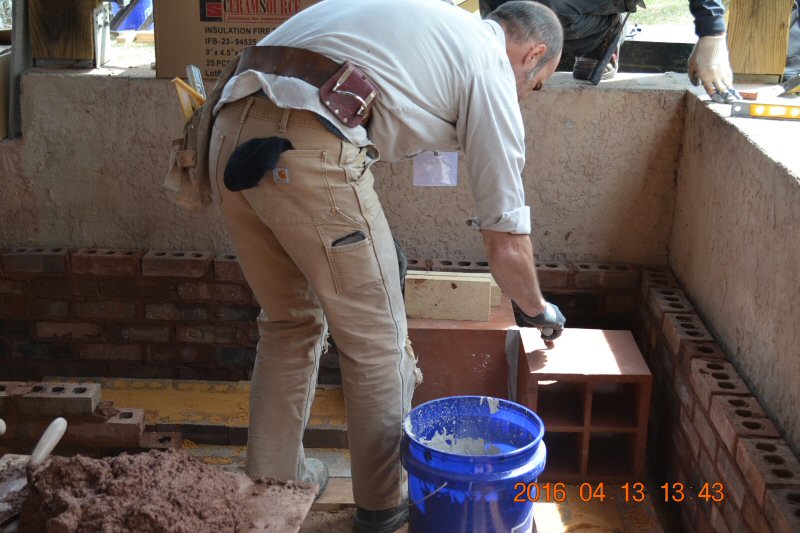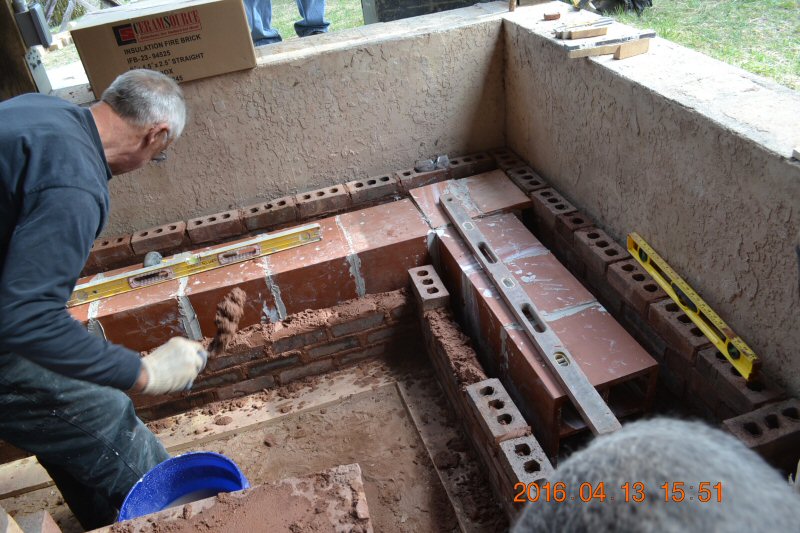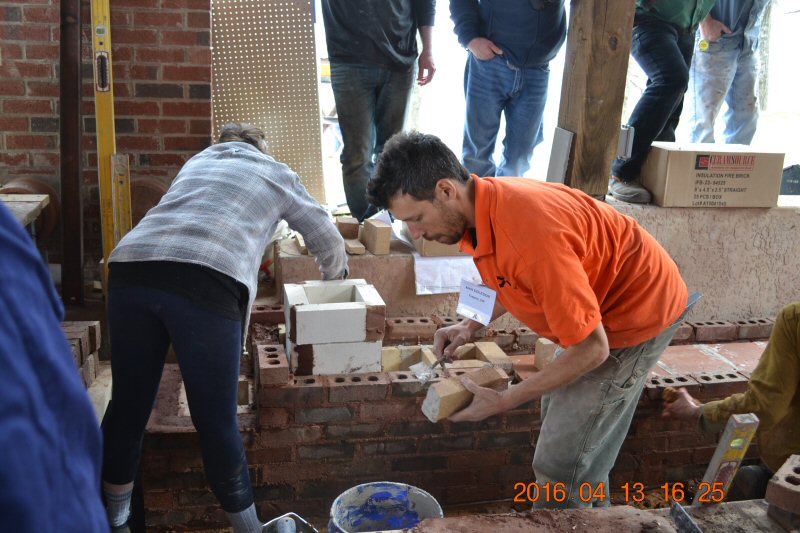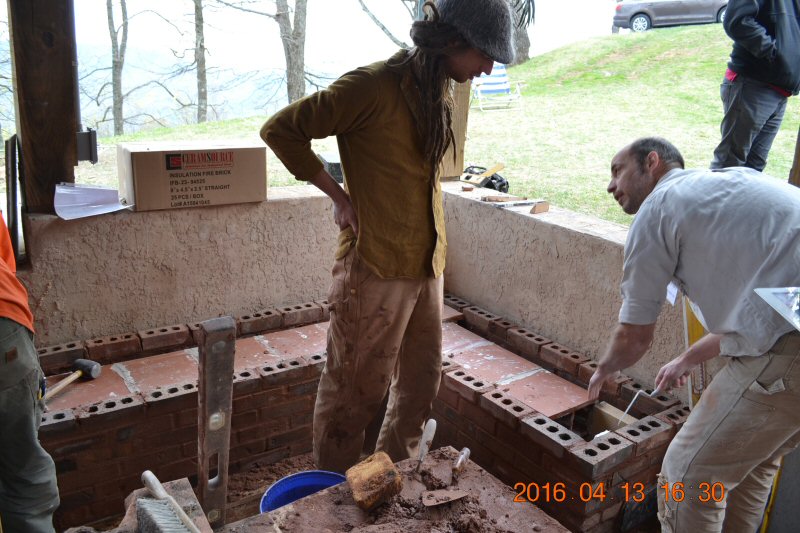 A plenum at the end connects the supply with the return.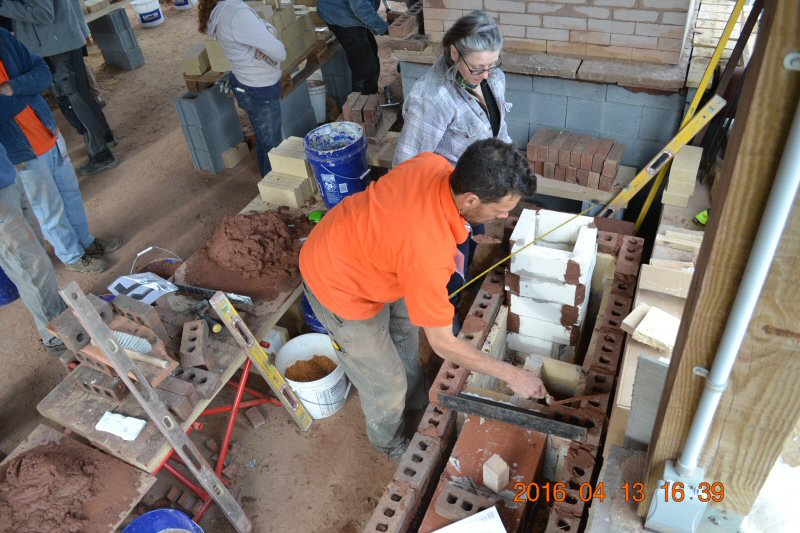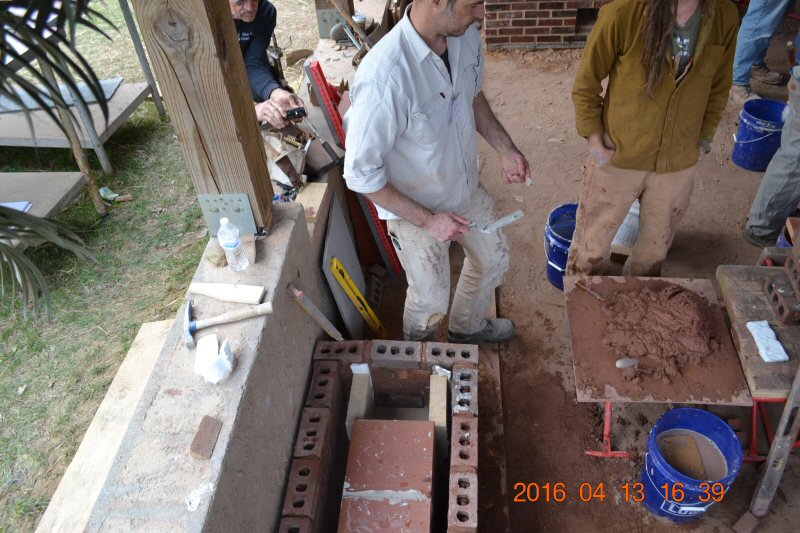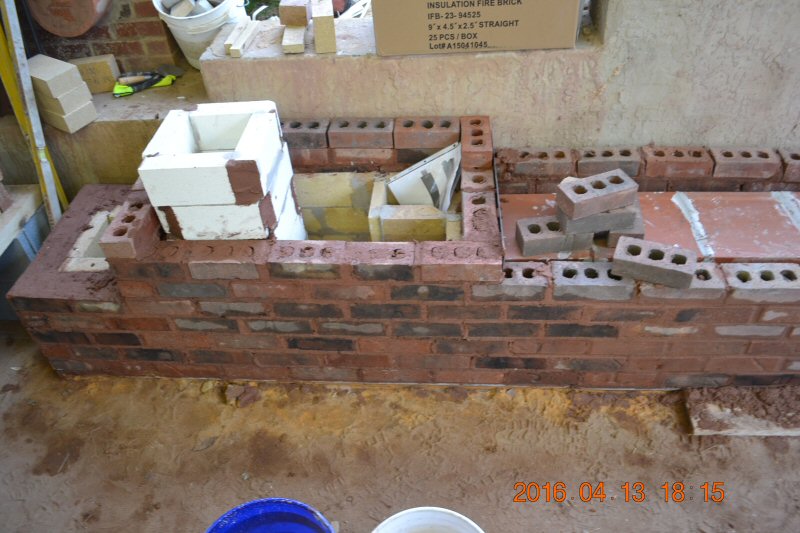 Chimney is at the rear right of the stove body.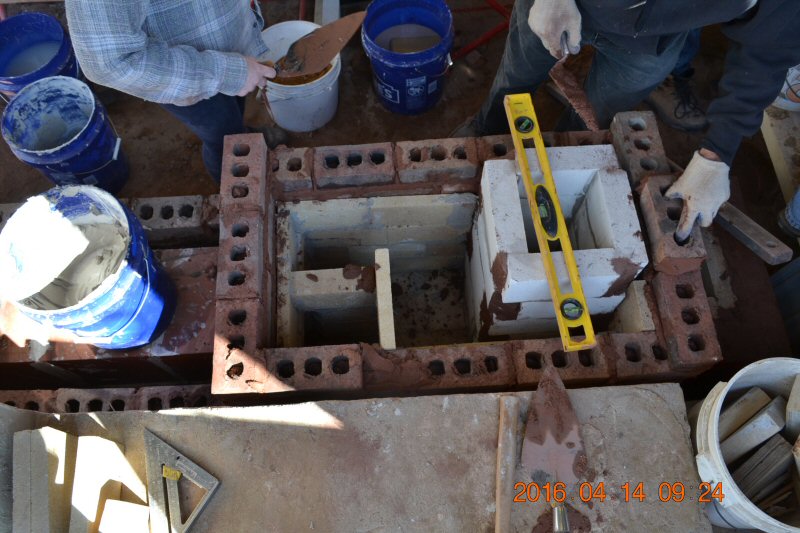 The two channels at the front of the bench are the supply side, and the rear two are the return side.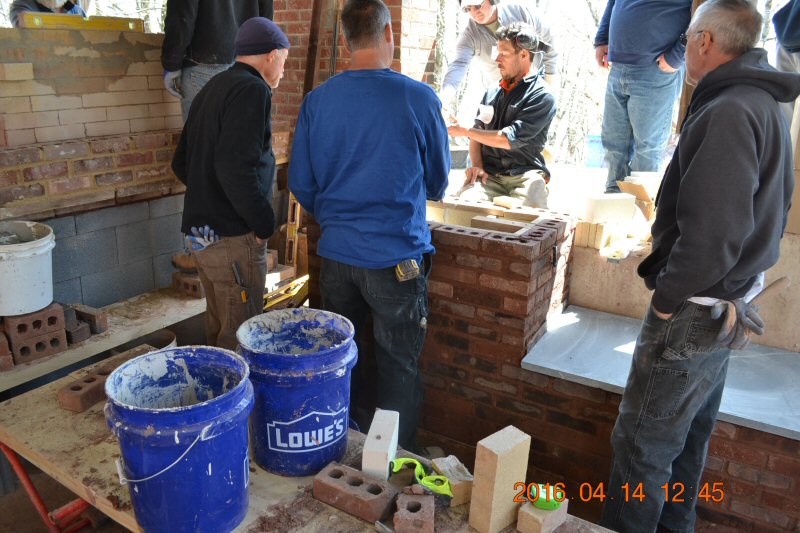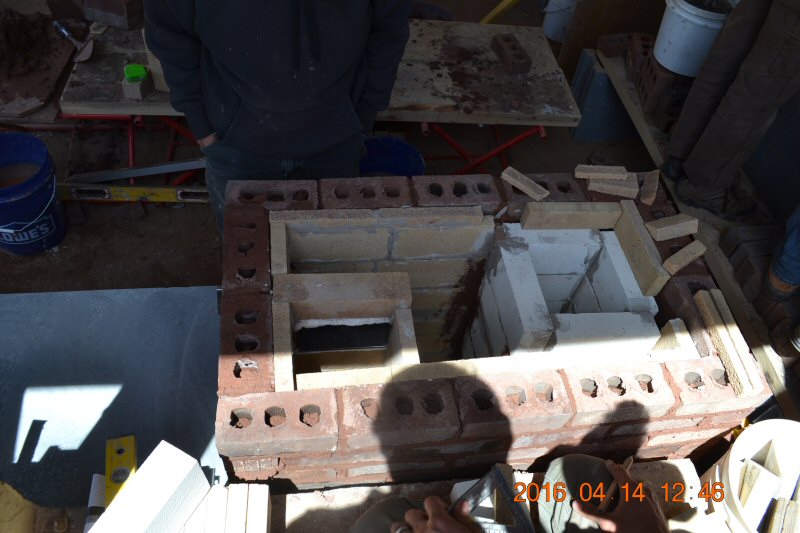 Notice the steel bypass damper in the chimney, just below the ceramic blanket expansion joint.
A bypass is typical in a standard cookstove, to allow summer use.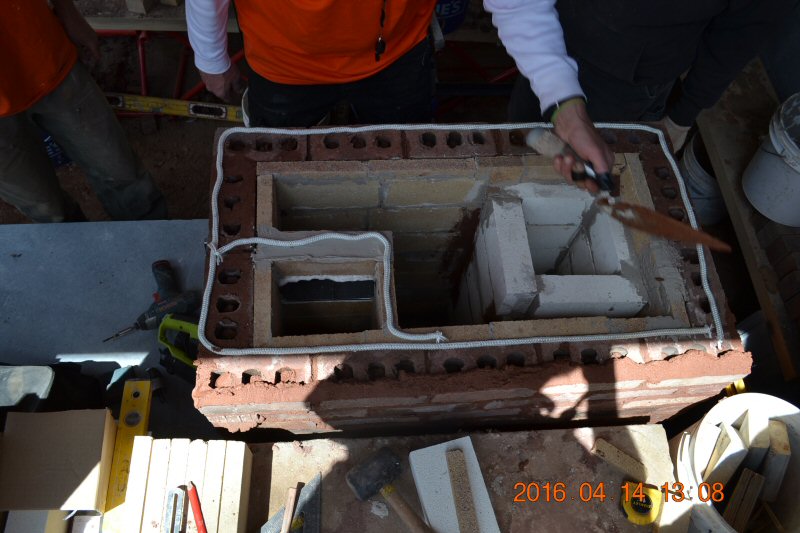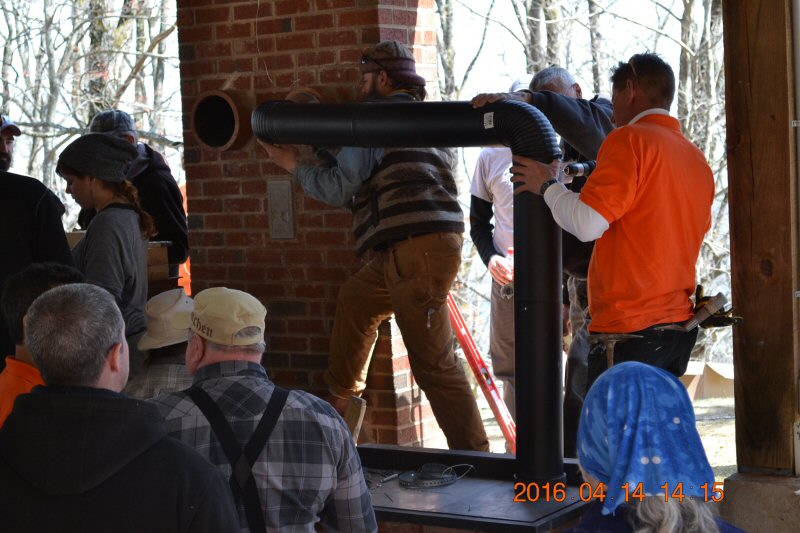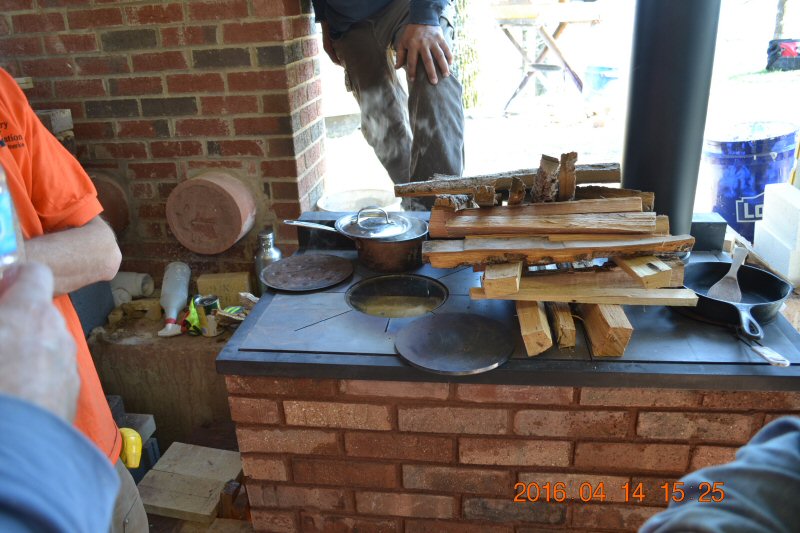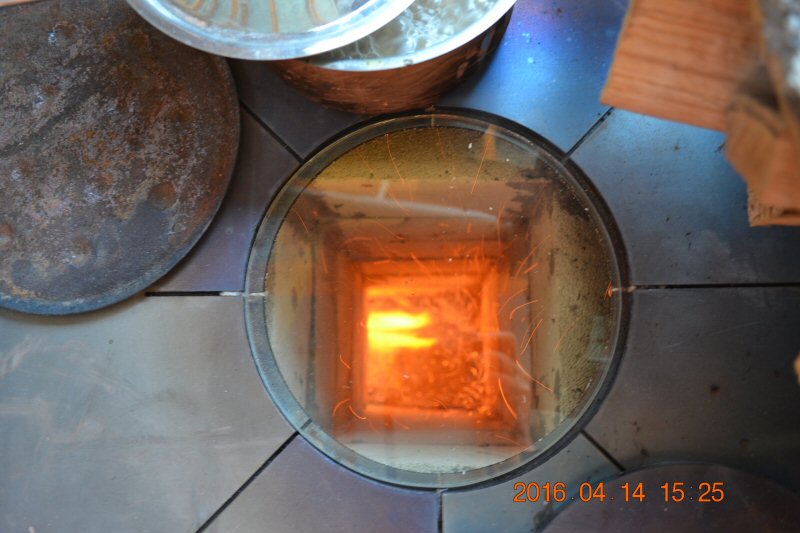 Pretty cool.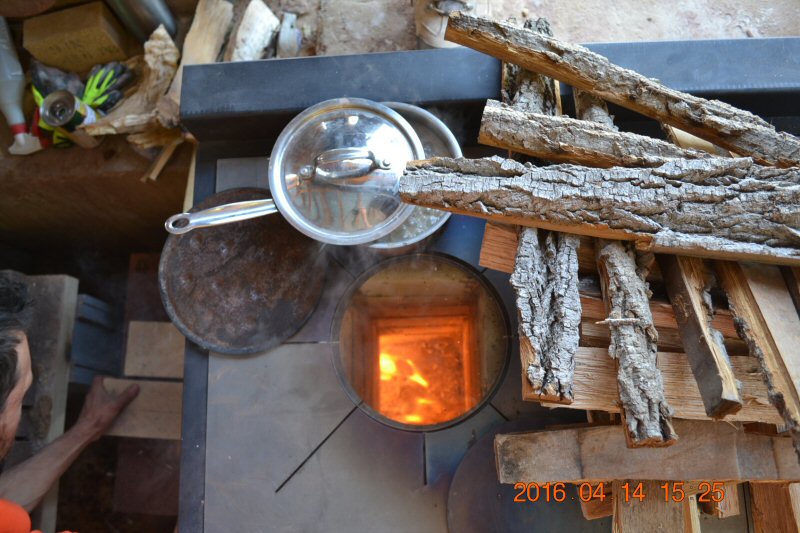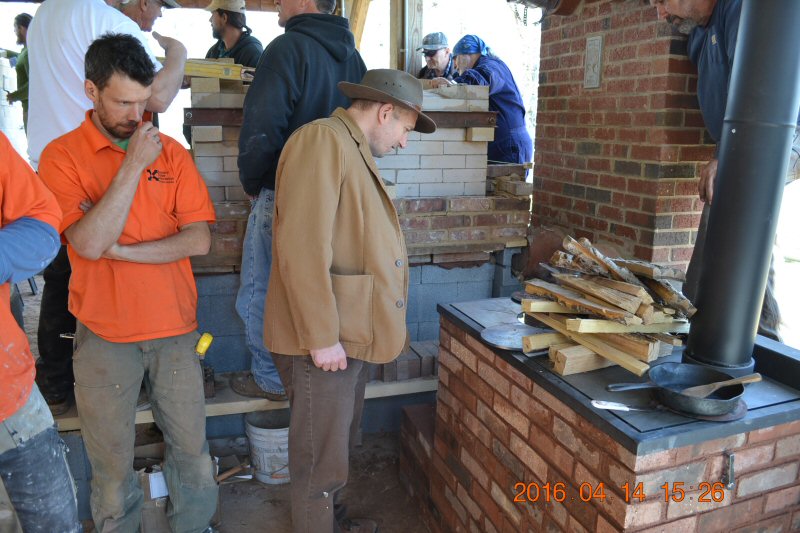 EPA's Adam Baugart-Getz checks it out.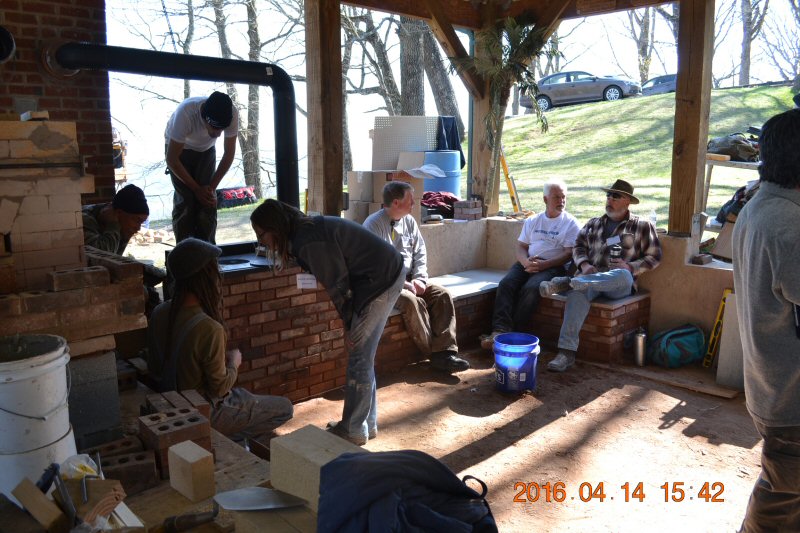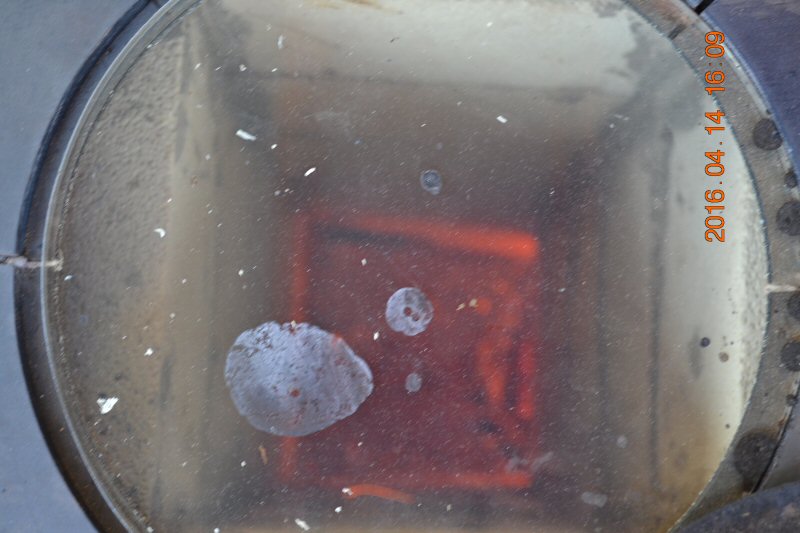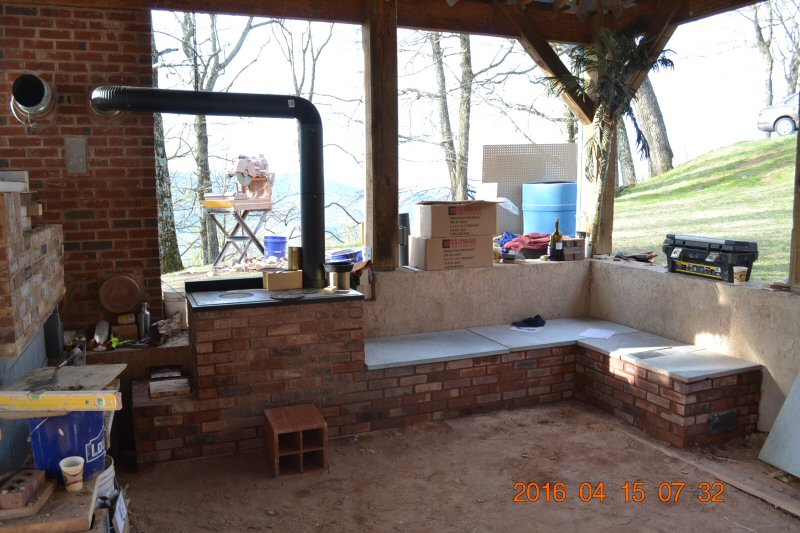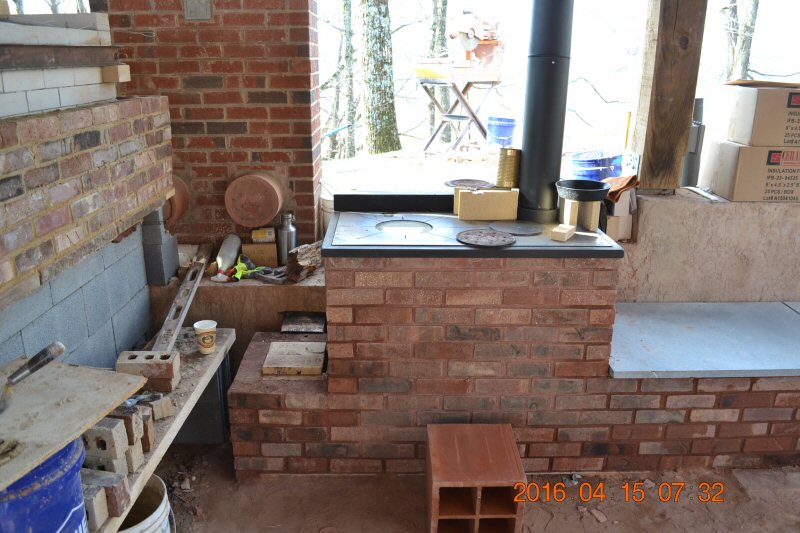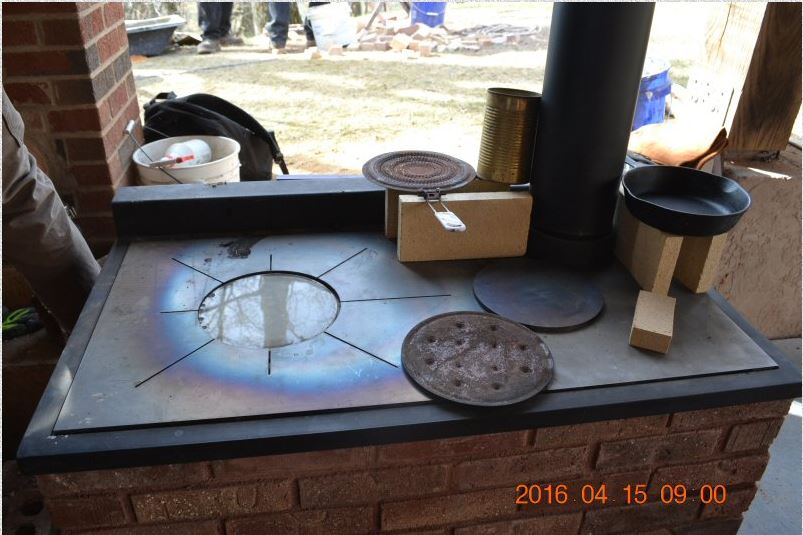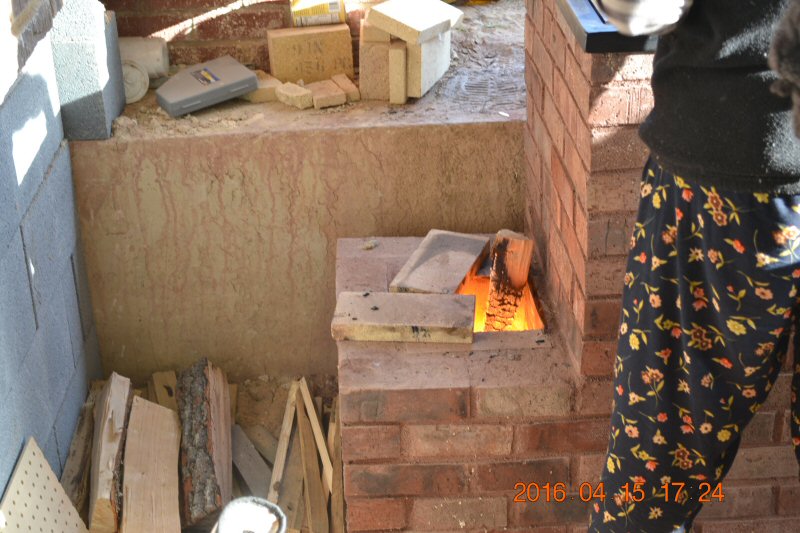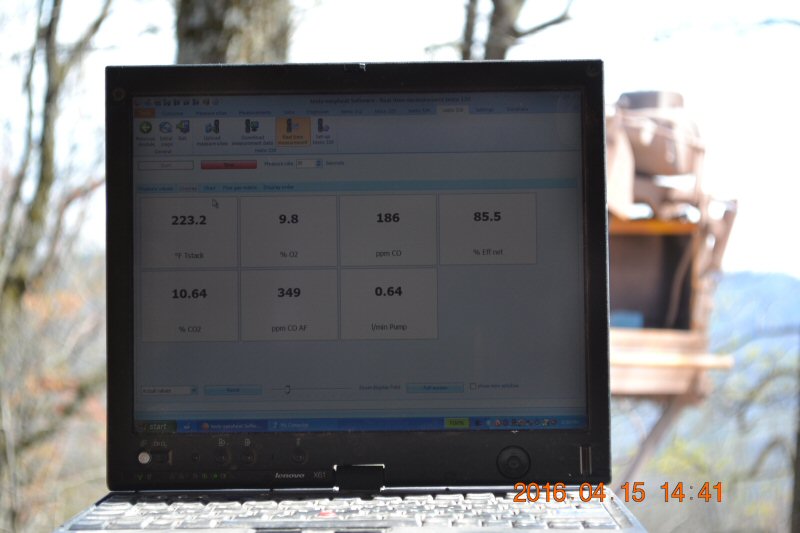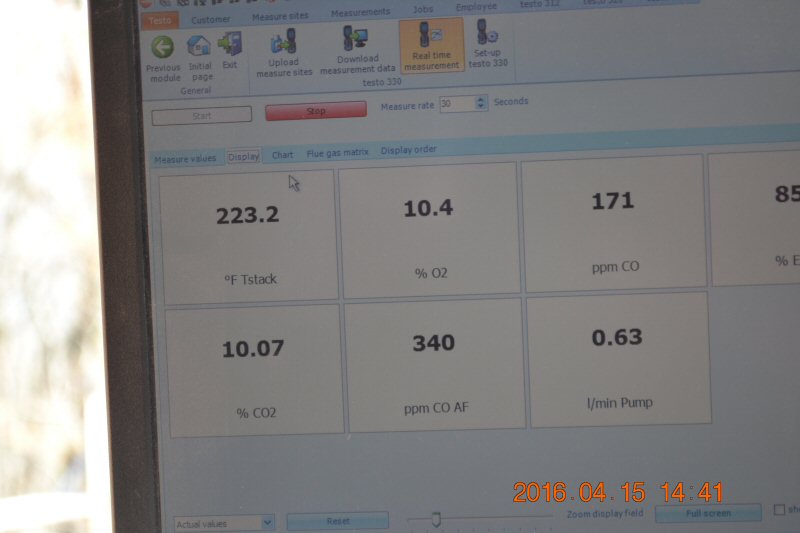 Excellent numbers at this point in the burn.
Low stack temperature, low excess air, very low CO, very high efficiency.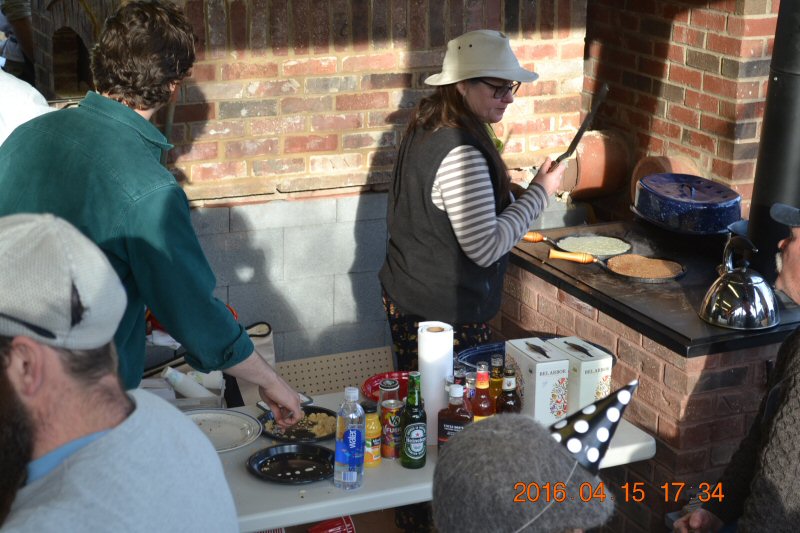 Party time. Francoise Vergnas is from France, and knows how to cook a crepe.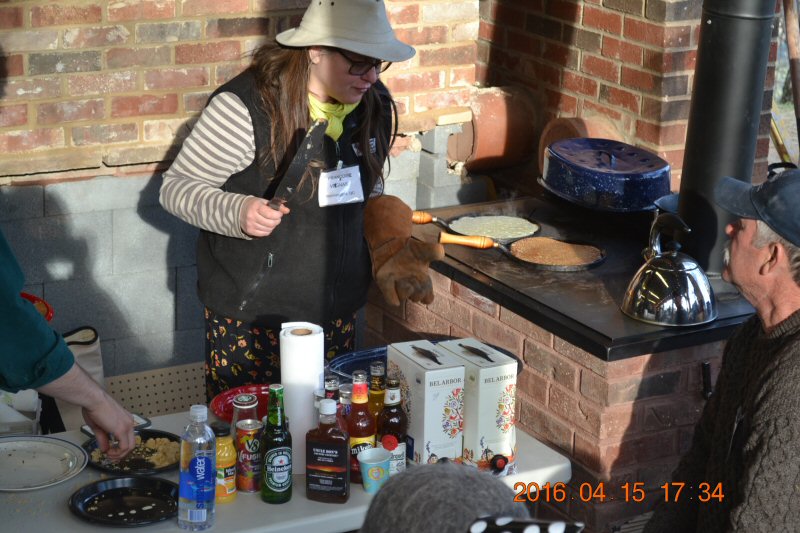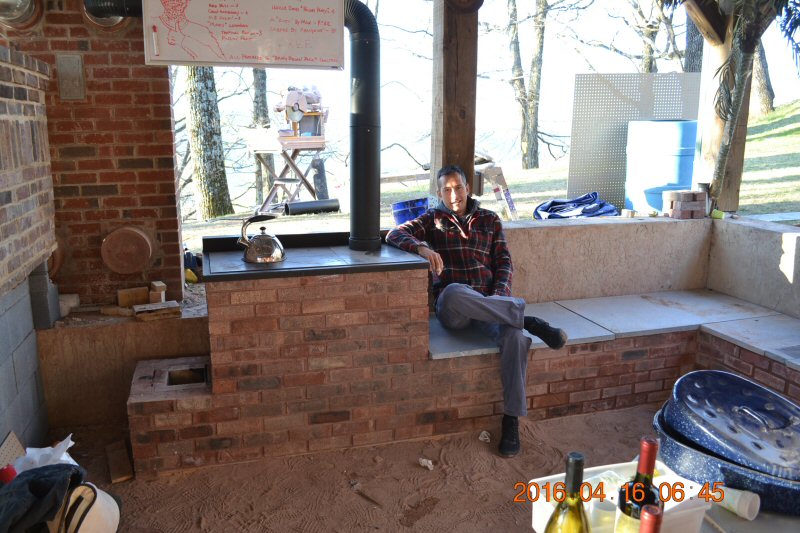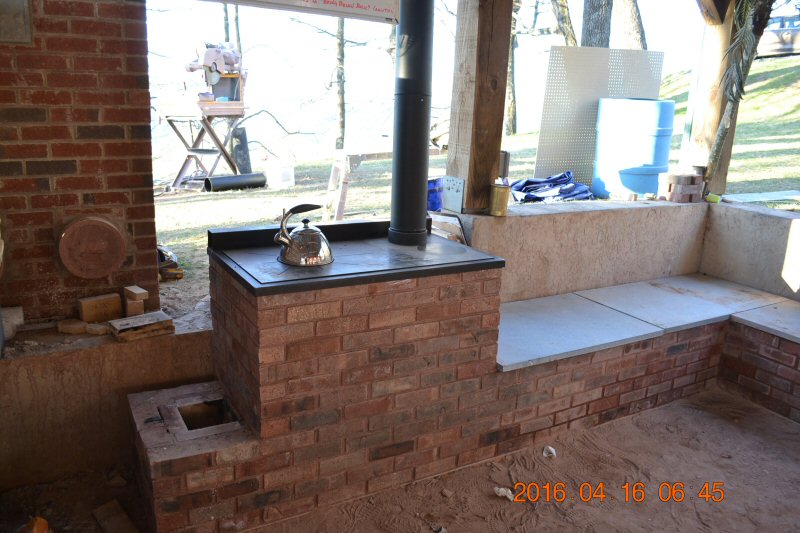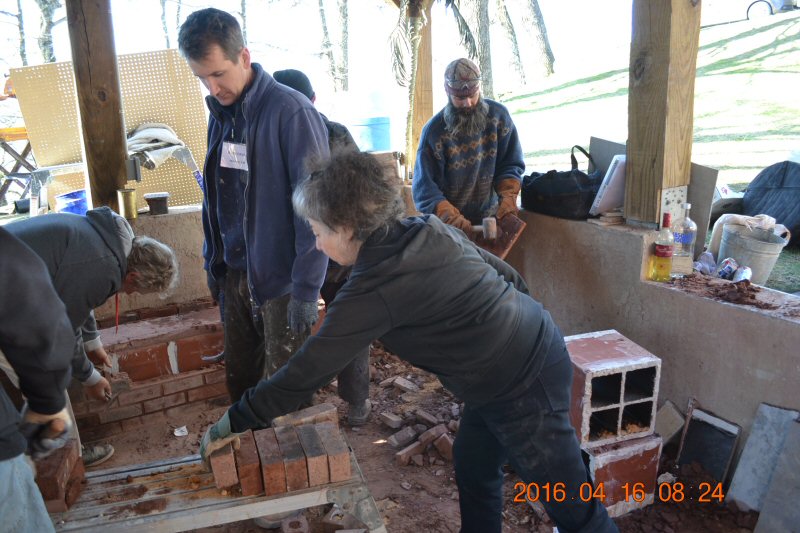 Demo time.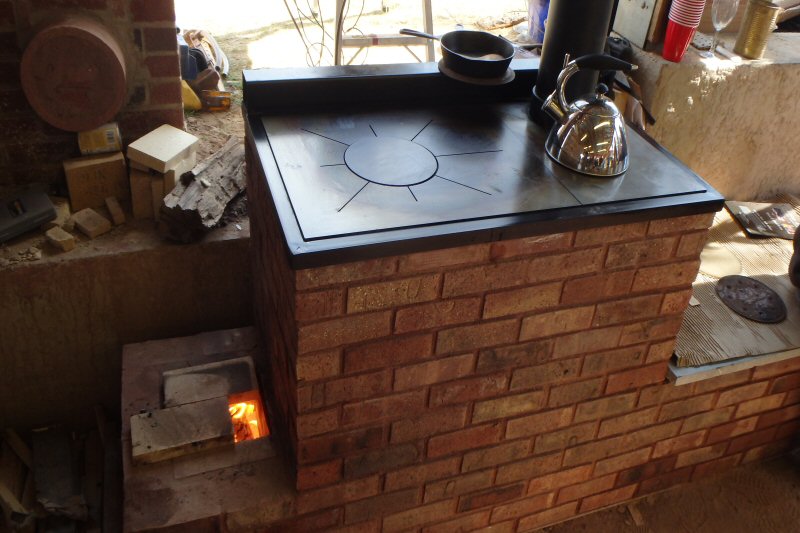 Plans for the fabricated steel cooktop are available here:
http://www.firespeaking.com/product/24-x-32-cooktop-plans/
See also:
2007 Photo Report
2006 Photo Report
2004 Photo Report
2003 Photo Report
2002 Photo Report
2001 Photo Report
2000 Photo Report
1999 Photo Report
1998 Photo Report
1997 Photo Report
This page was last updated on May 15, 2018
This page was created on May 06, 2016
Back to: