2016 MHA Annual Meeting
Firetube Traditional Black Forest Kachelgrundofen

Back to Wildacres 2016 Photo Report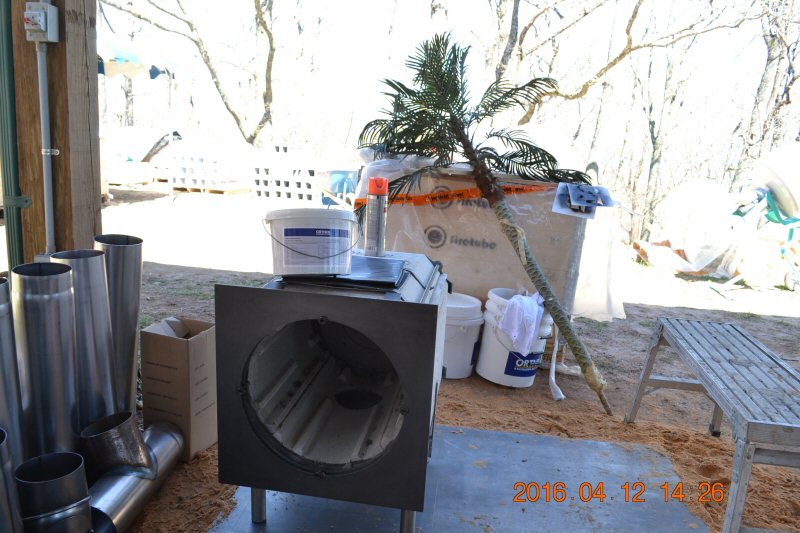 Modular firebox is used as a base for a wide of designs and available accessories.
This build is a Kachelofen design with cooktop.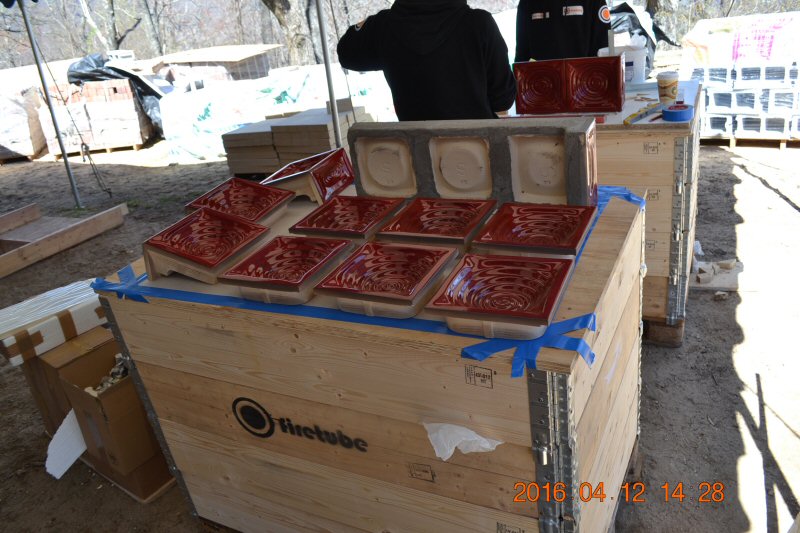 Prefabricating Kachel sections using
Ortner Haftmoertel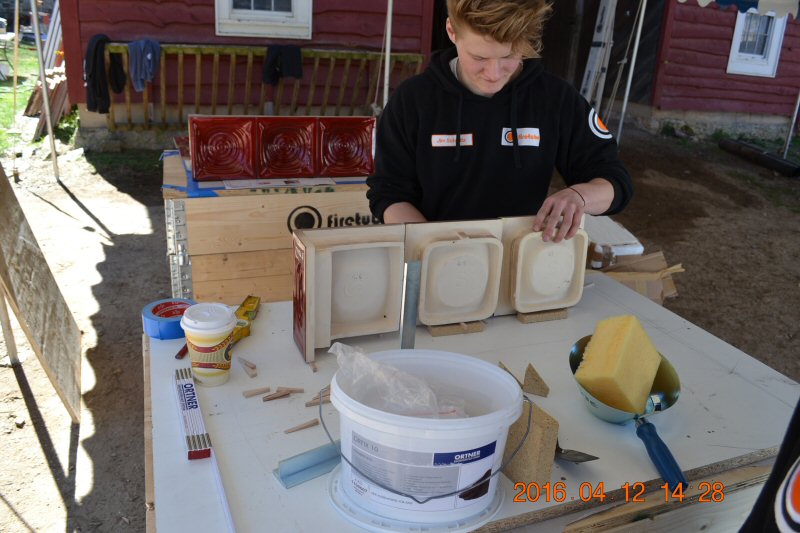 Jim Schmitz sets up the Kacheln for bonding.
Kaufman Keramic donated the Kacheln to the MHA auction, as part of the entire stove.
Kachel retail value is approx. $2800.00 US.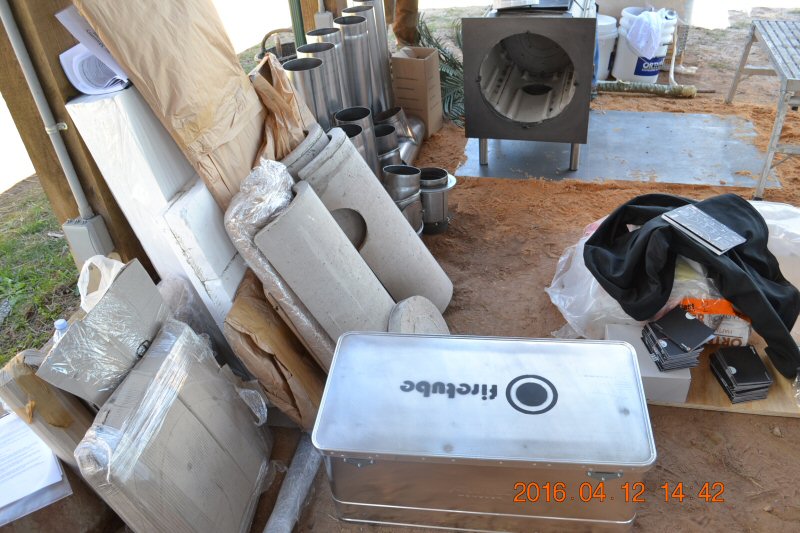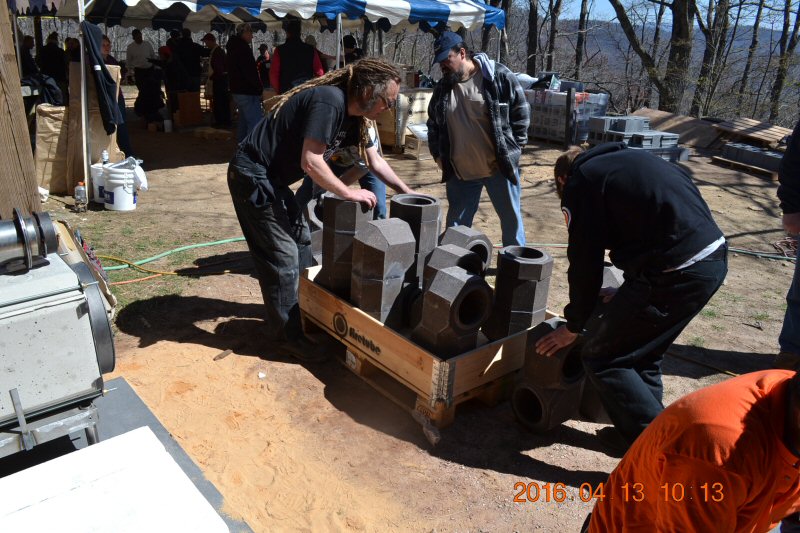 Modular Ortner KMS heat exchange channel system.
Ortner donated the channels, mortar and other materials to the MHA auction, with a retail value of approx $2500.00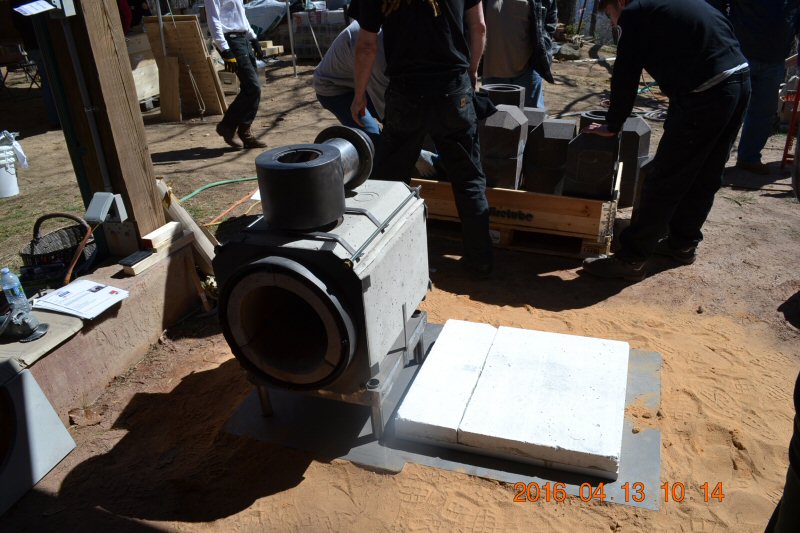 Firetube components.
Firetube's entire set of components (see below) retails for approx. $9400.0 US, and was also generously donated to MHA.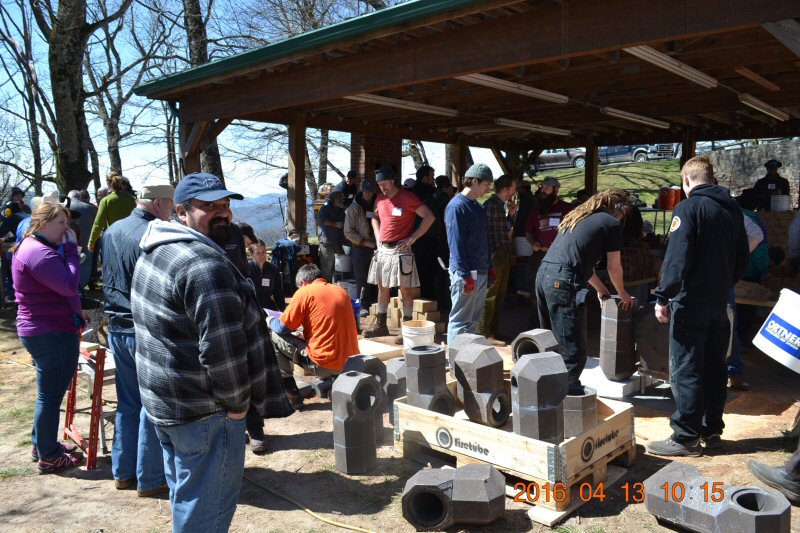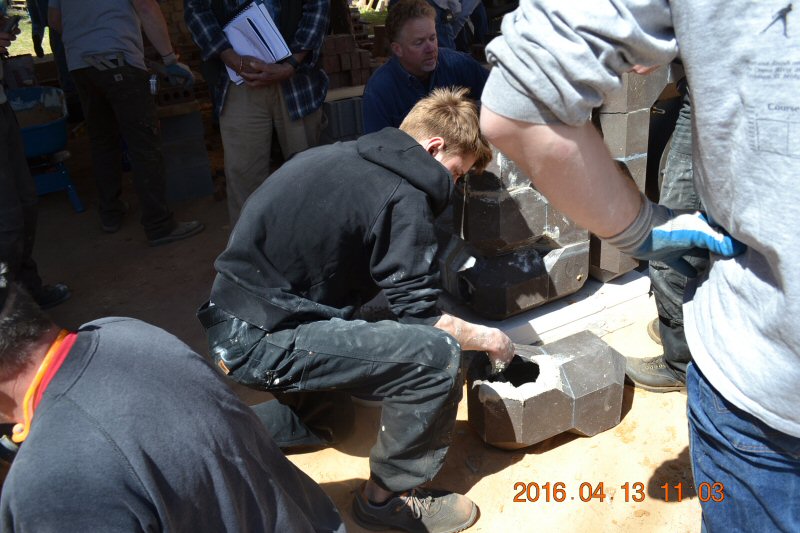 Tom Schmitz applies clay refractory mortar the traditional way, by hand.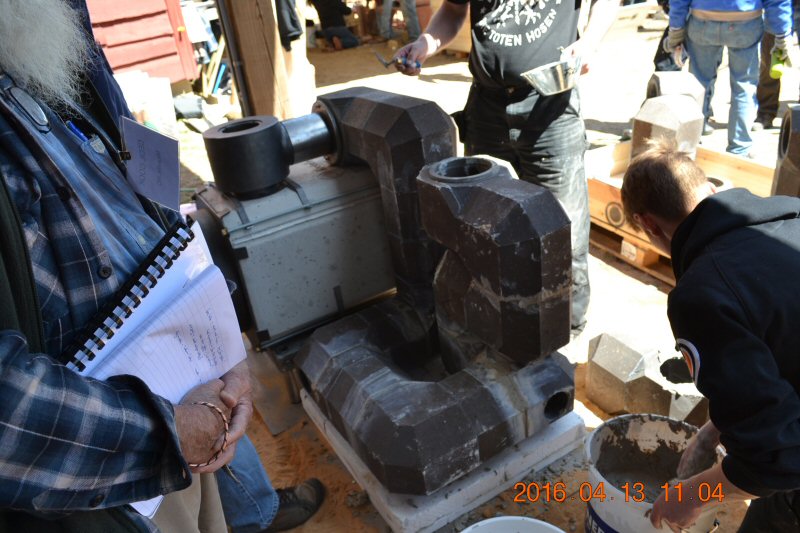 Ortner KMS channels being built up.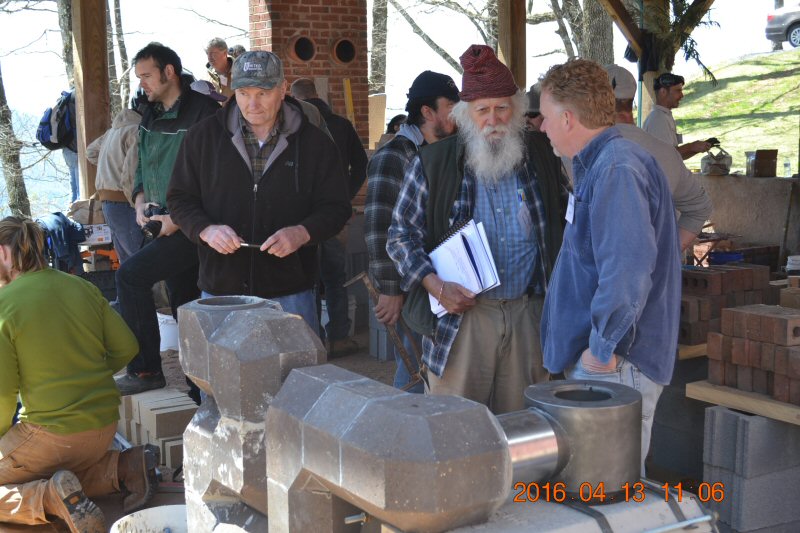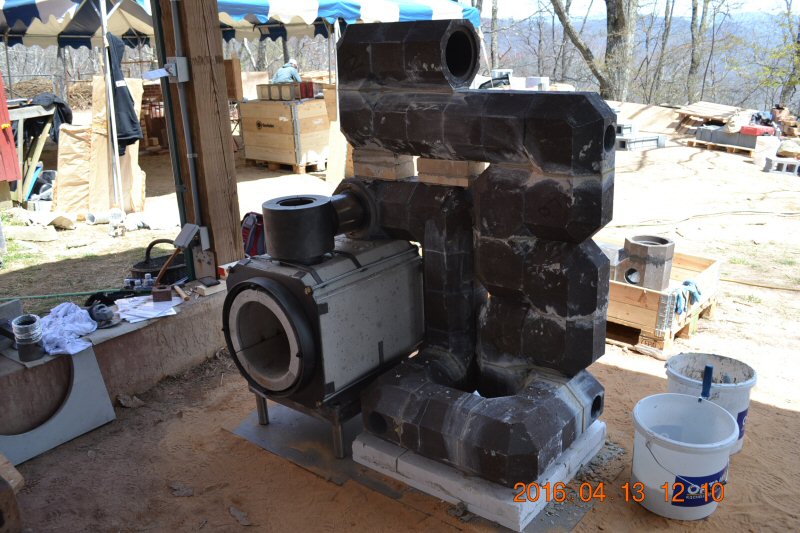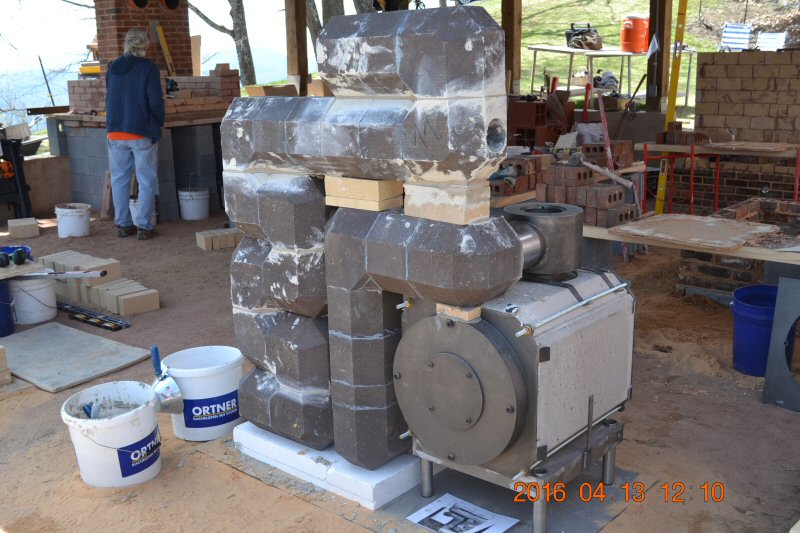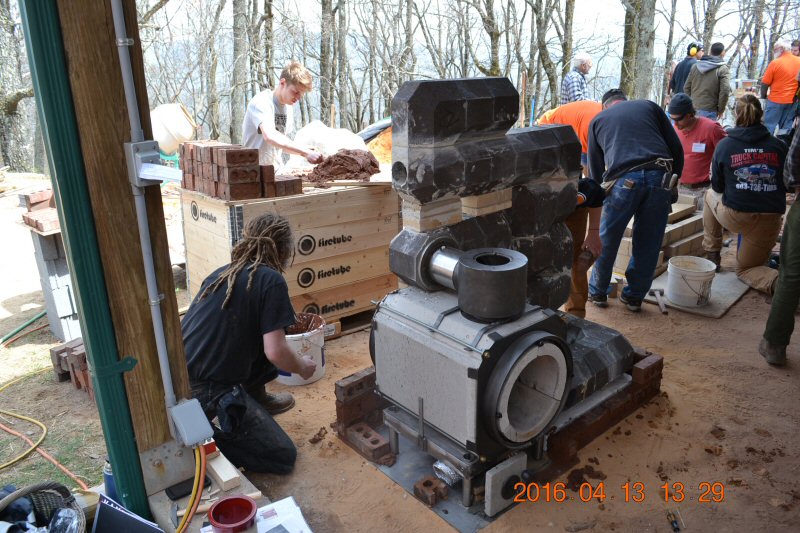 Axel Schmitz start the clay brick shiner backing for the plaster backwall of the stove.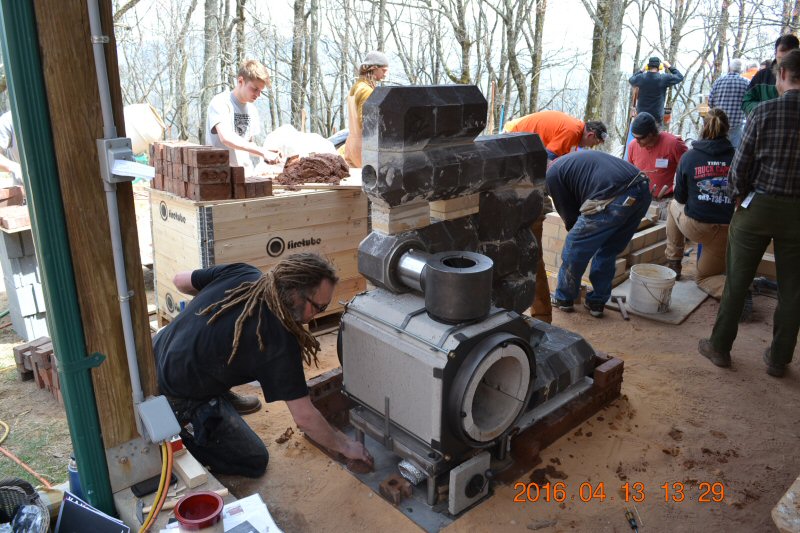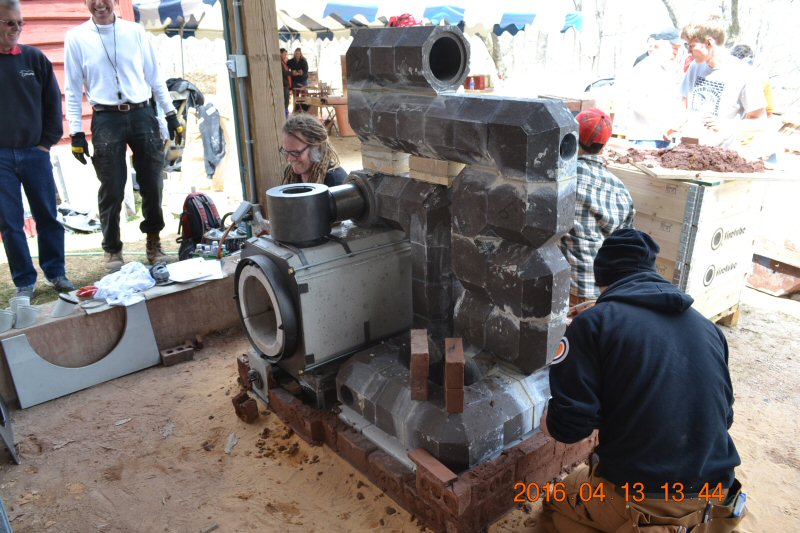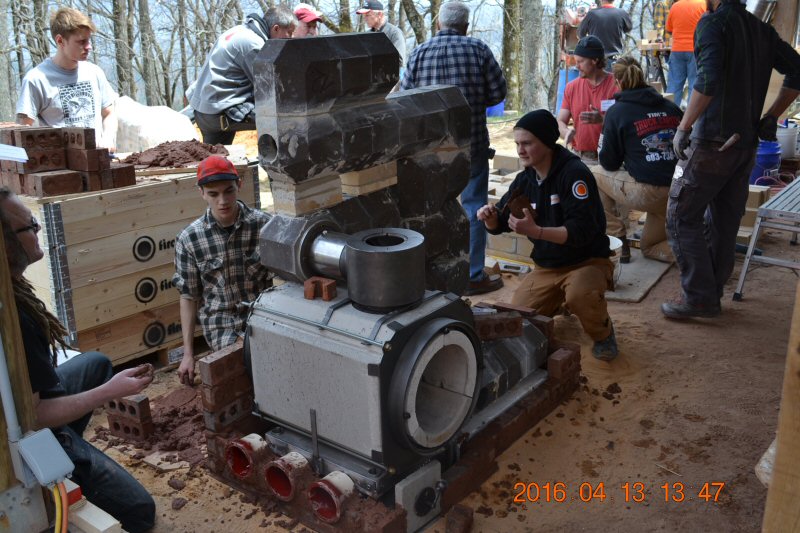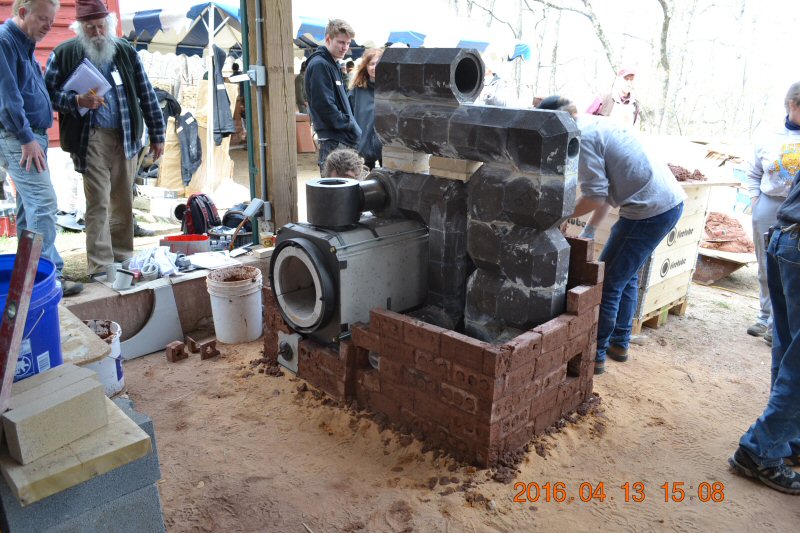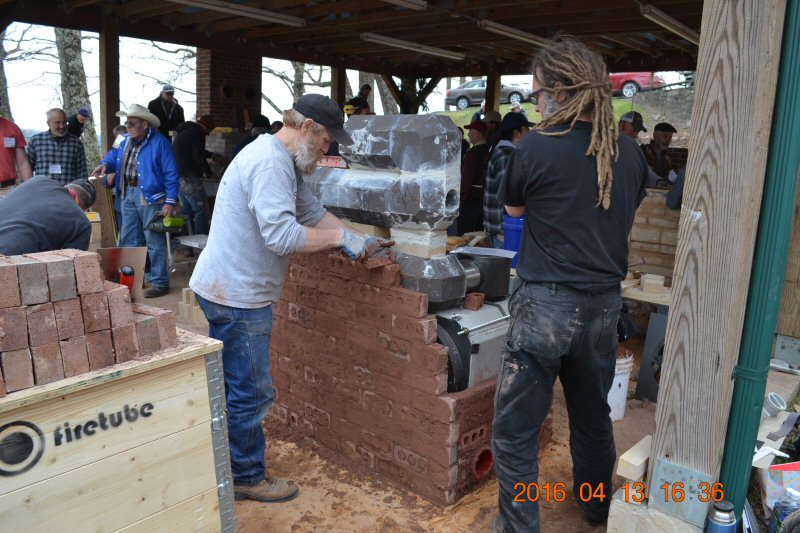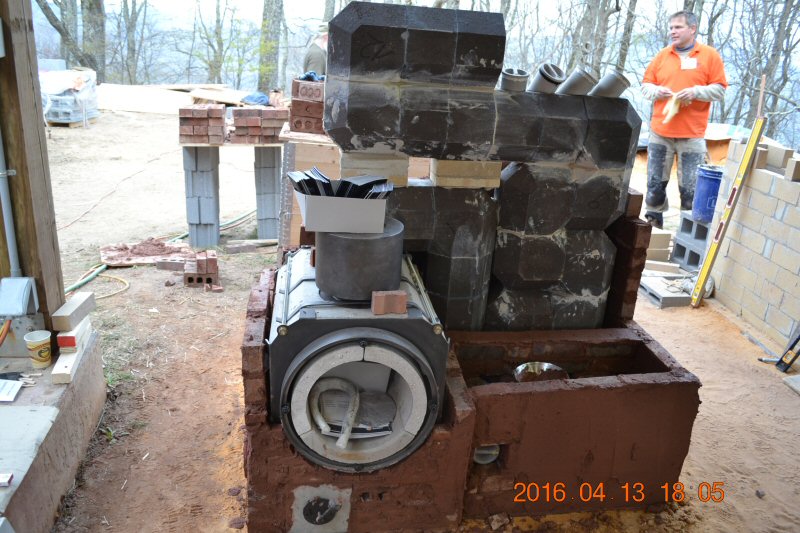 There is a bench in front.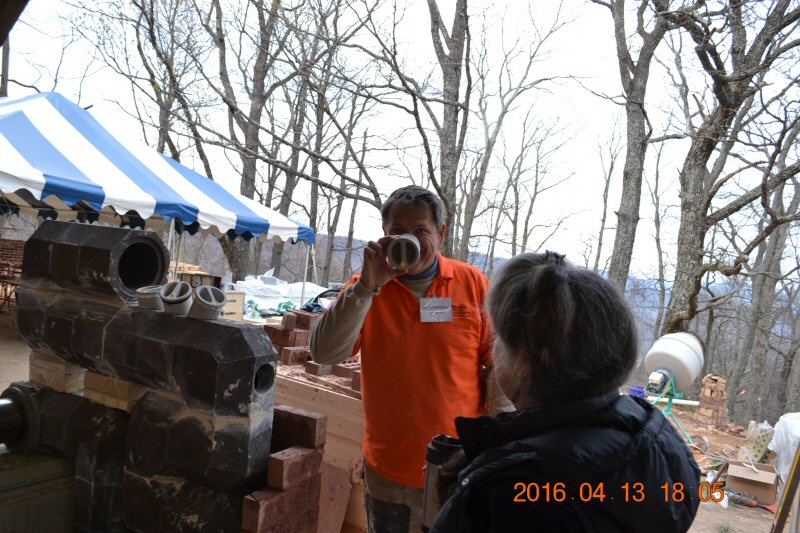 Checking the cleanouts for fit.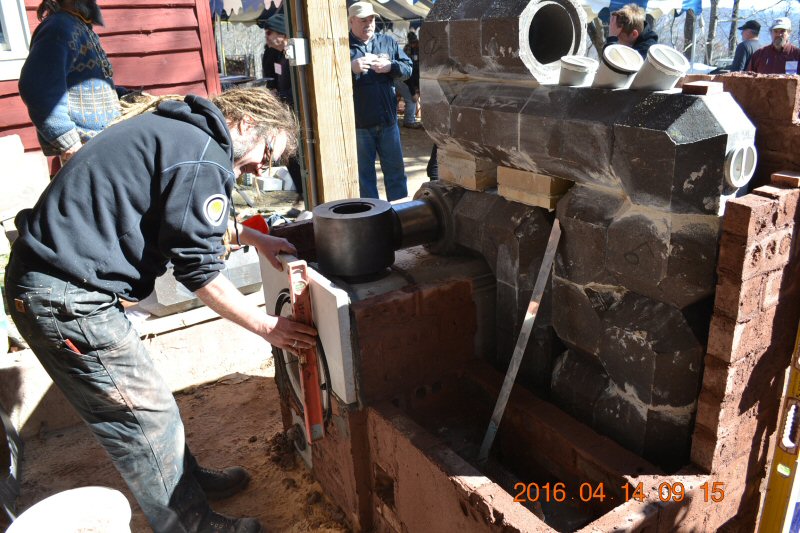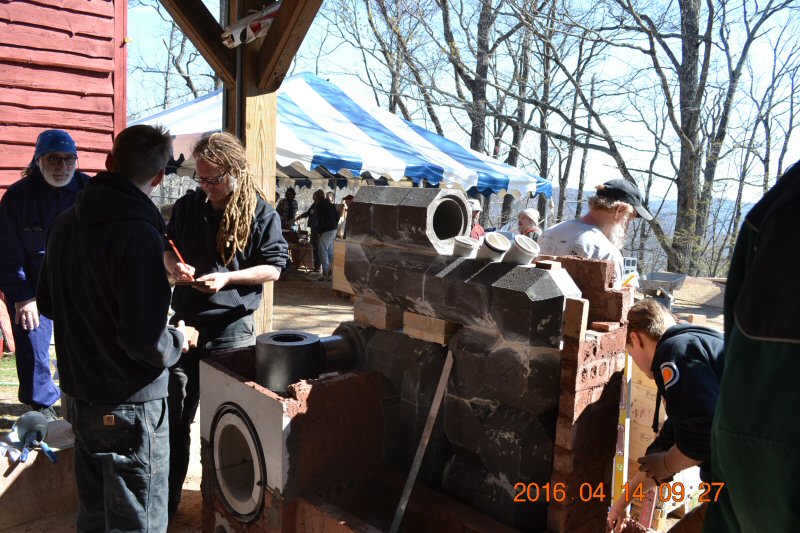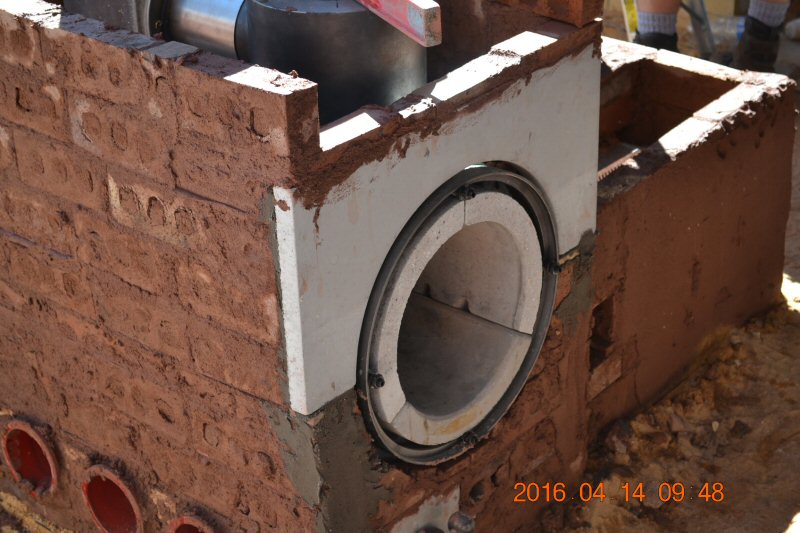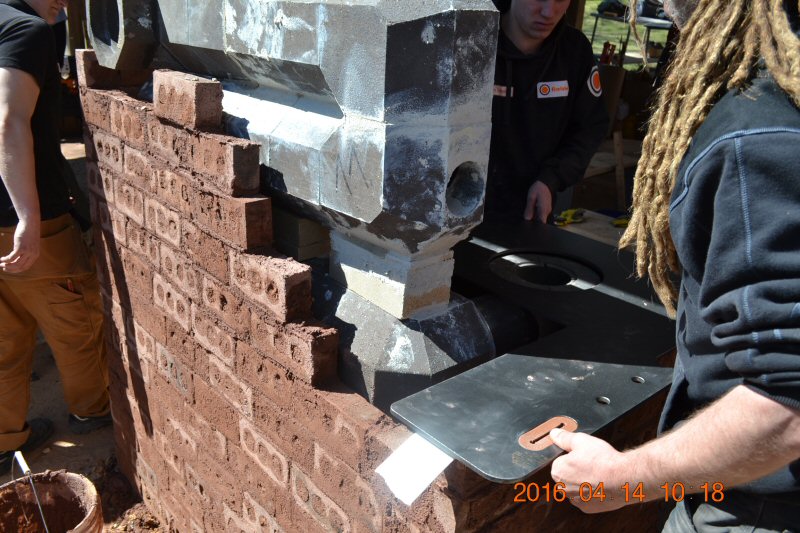 Checking the cooktop for fit.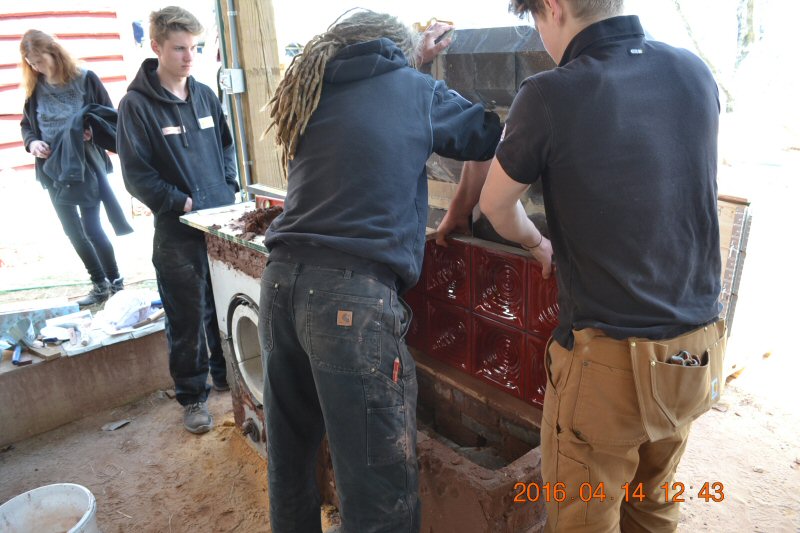 Installing the modular prefbricated Kachel sections.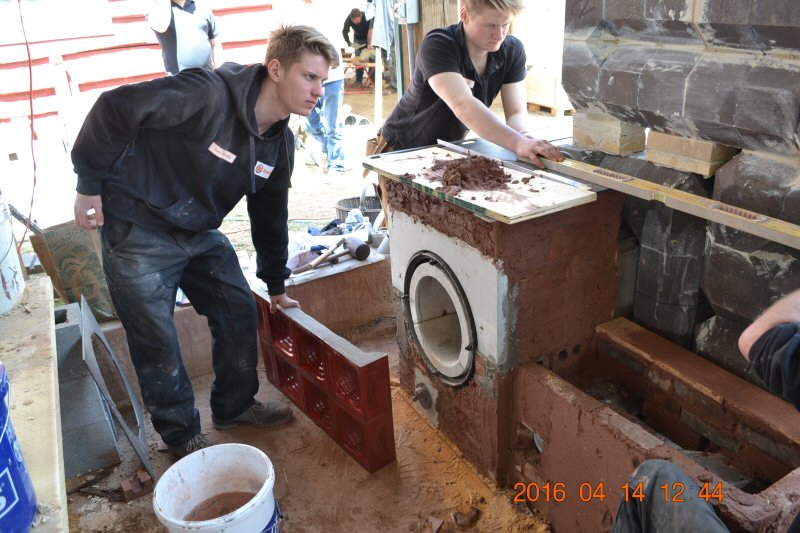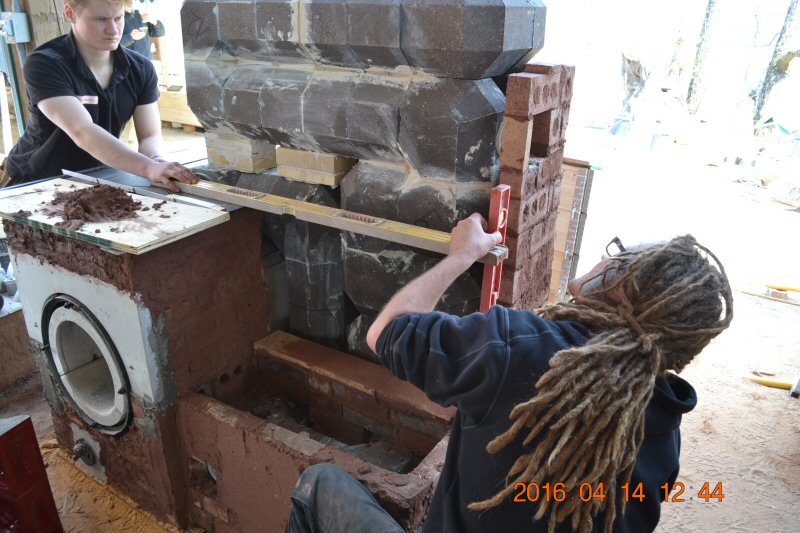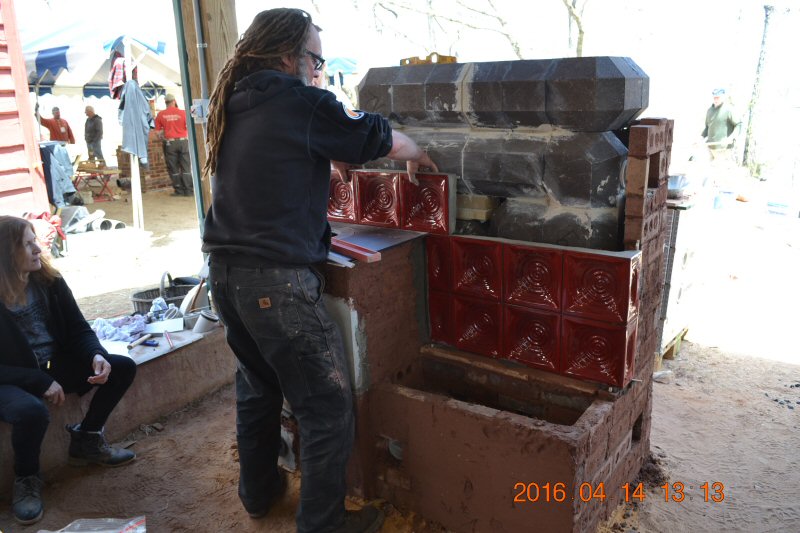 Heike Schmitz (left) is the fourth member of the crew.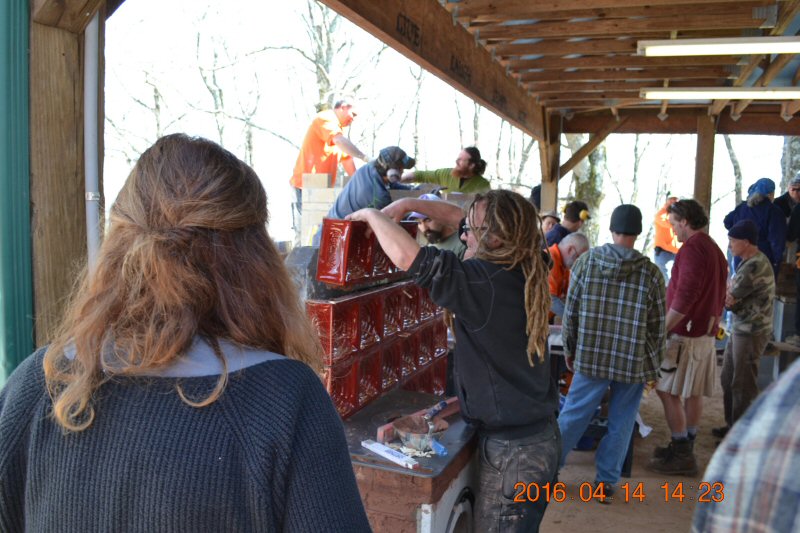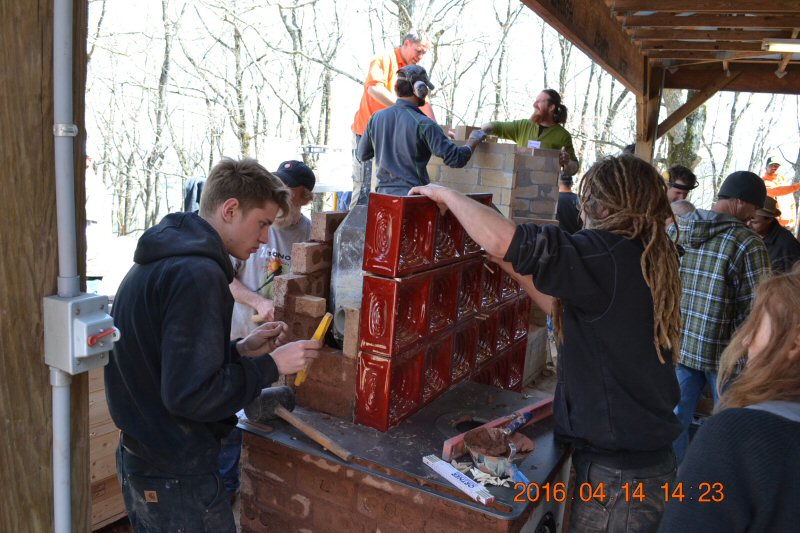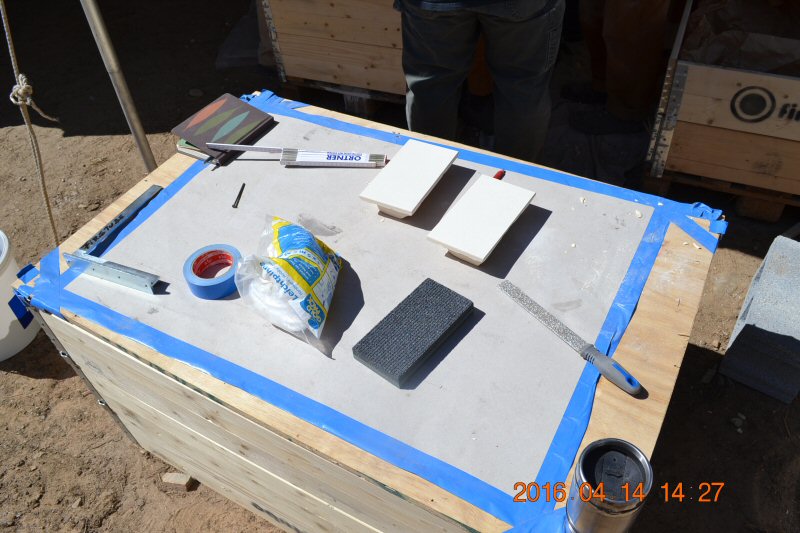 A demo of tools used for truing the Kacheln prior to installation.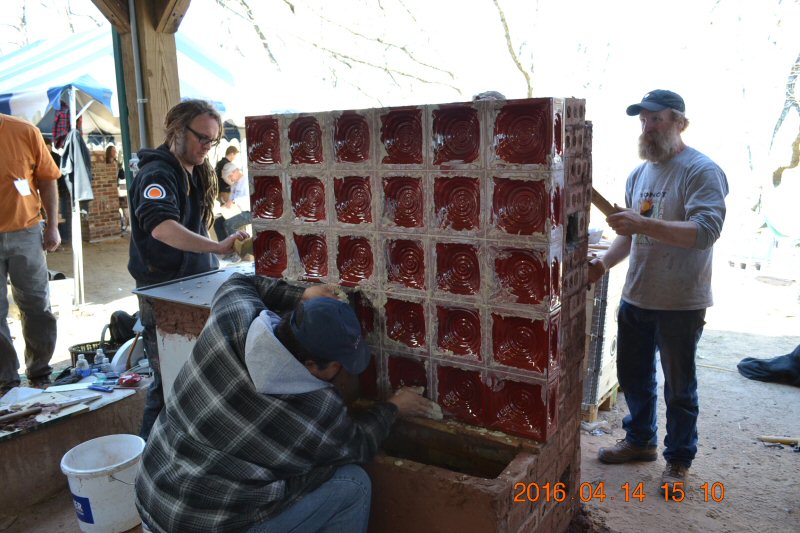 Grouting.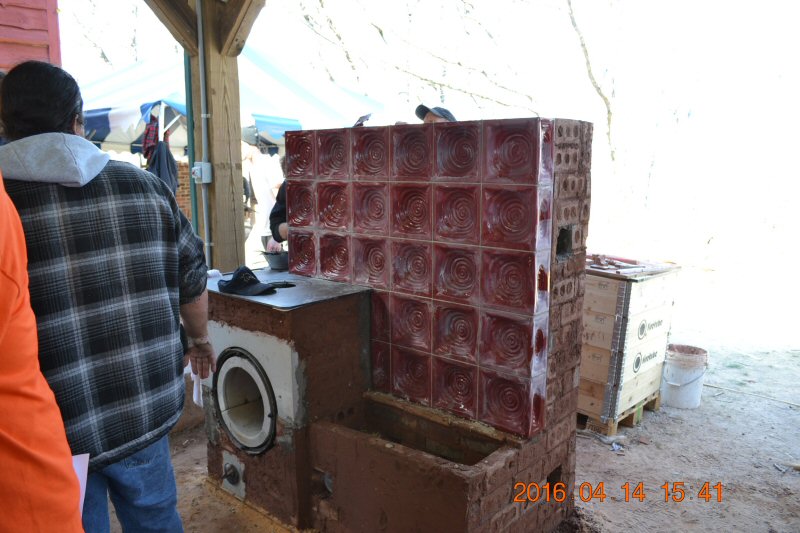 Cleaning.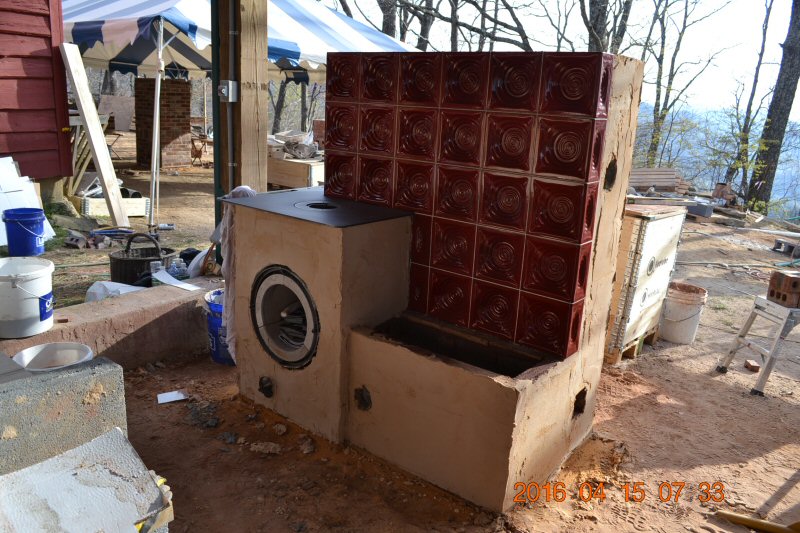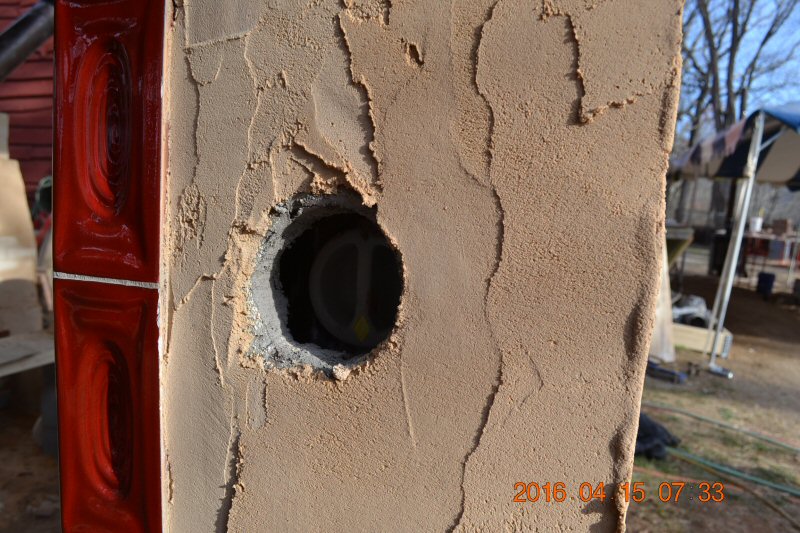 Clean out.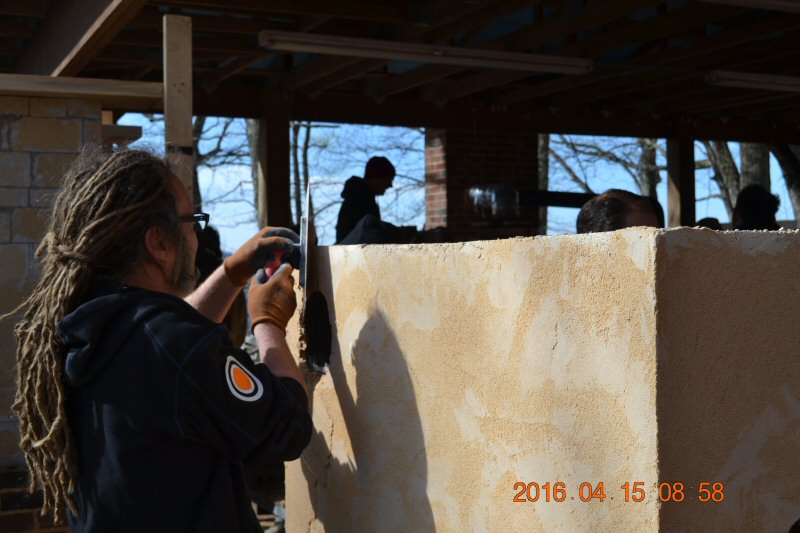 Truing the clay/sand plaster prior to sponge finishing.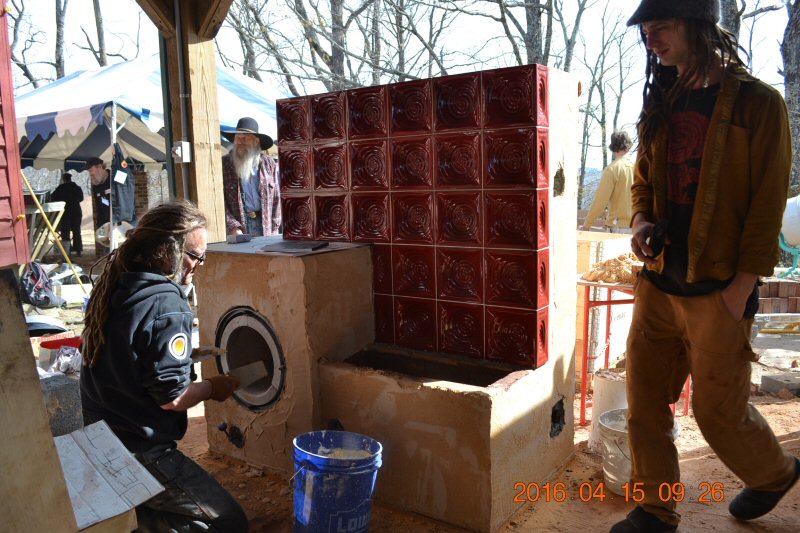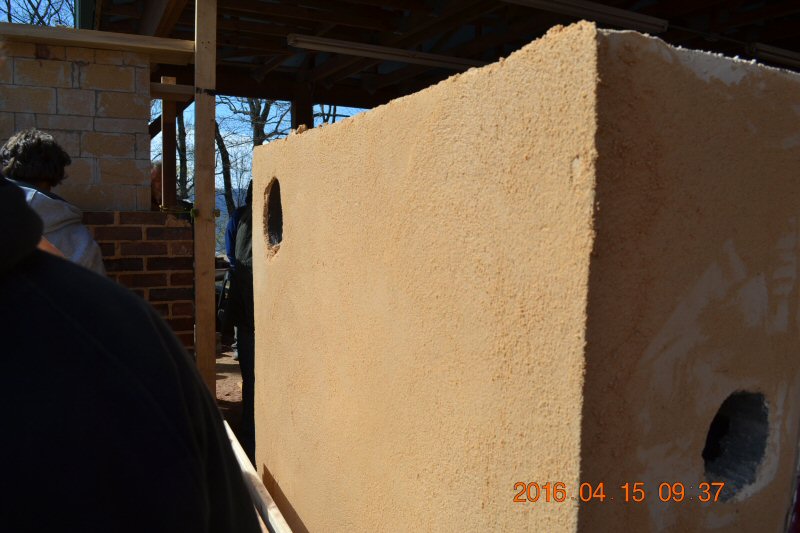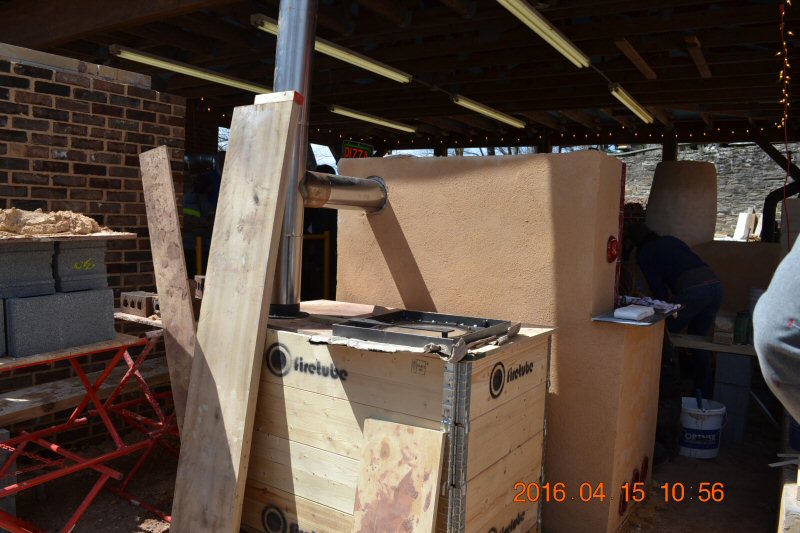 Chimney is installed. Support for this temporary install is provided by the modular Euro packing crate.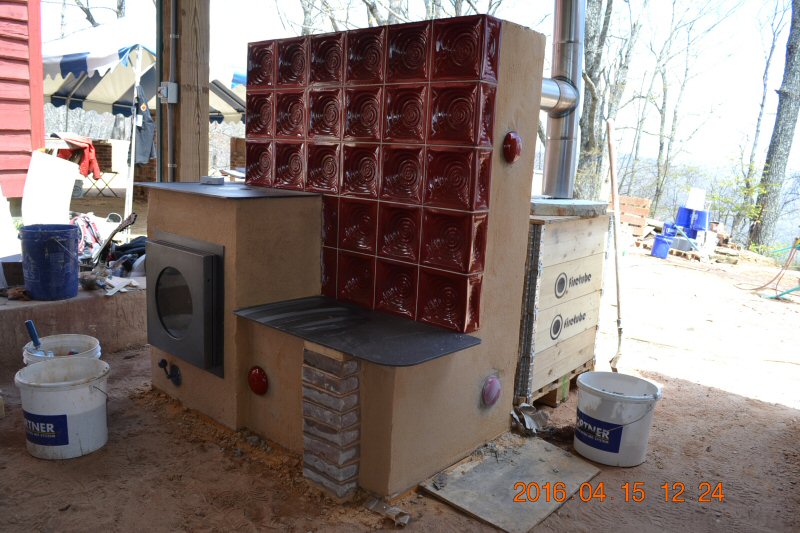 Ready for the pizza party.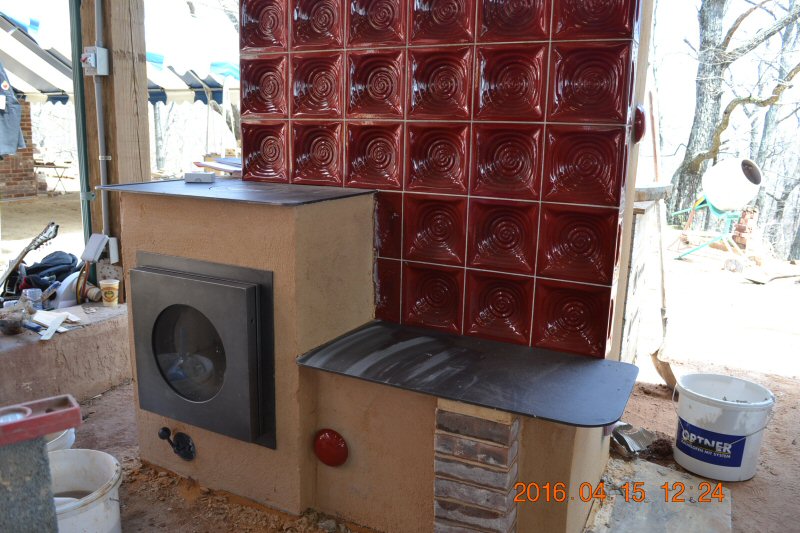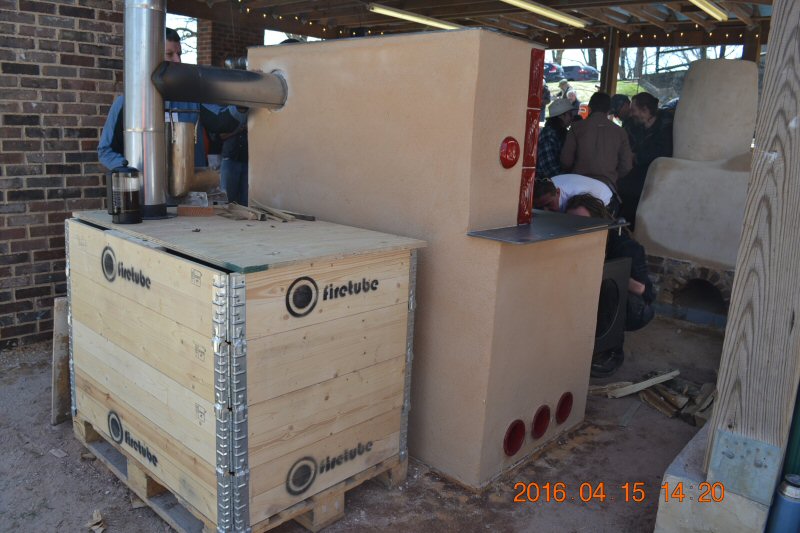 Note the plaster starting to dry around the exit hole.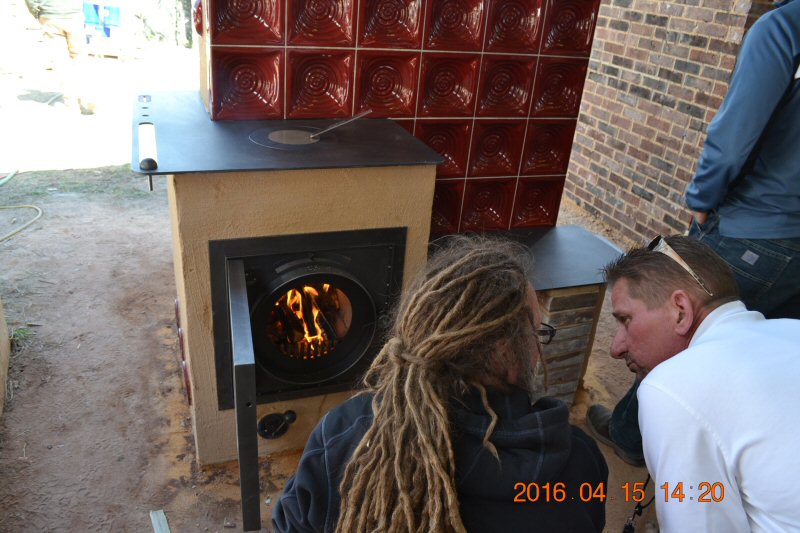 Curing fire.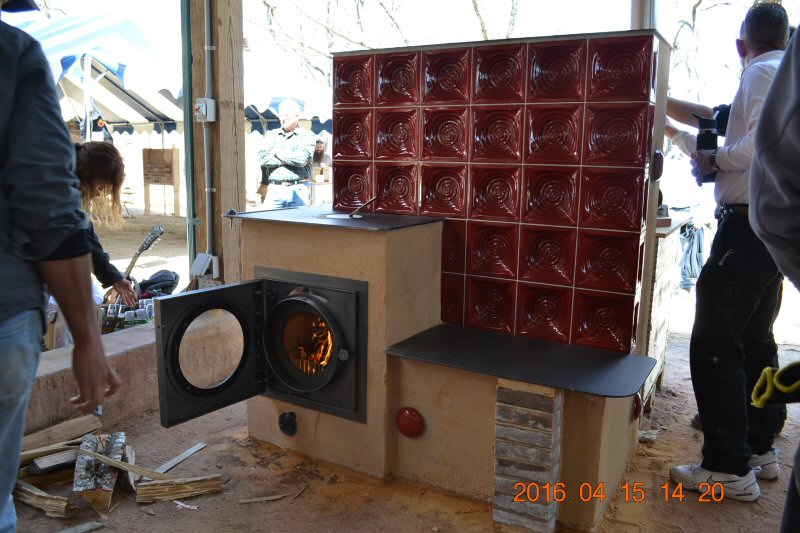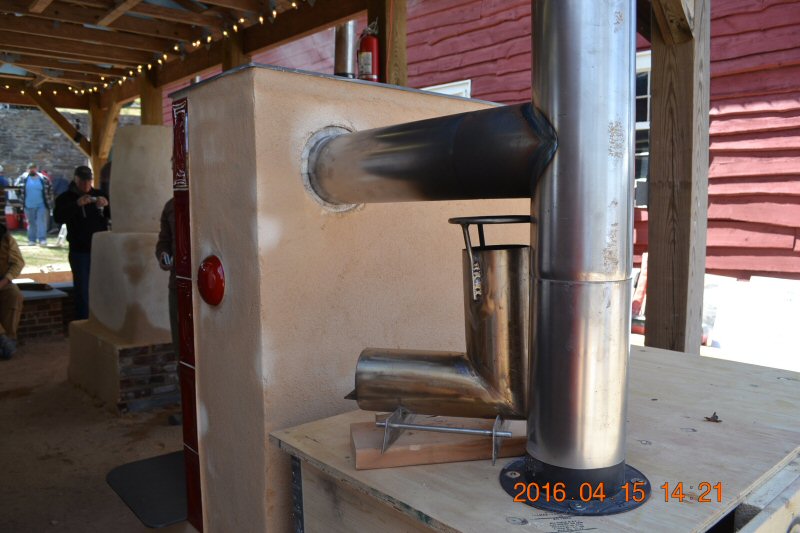 With the short chimney, long channels, and wet heater the draft needed a boost from a "Wok-it stove", custom fabricated by
Dave Moore for the auction.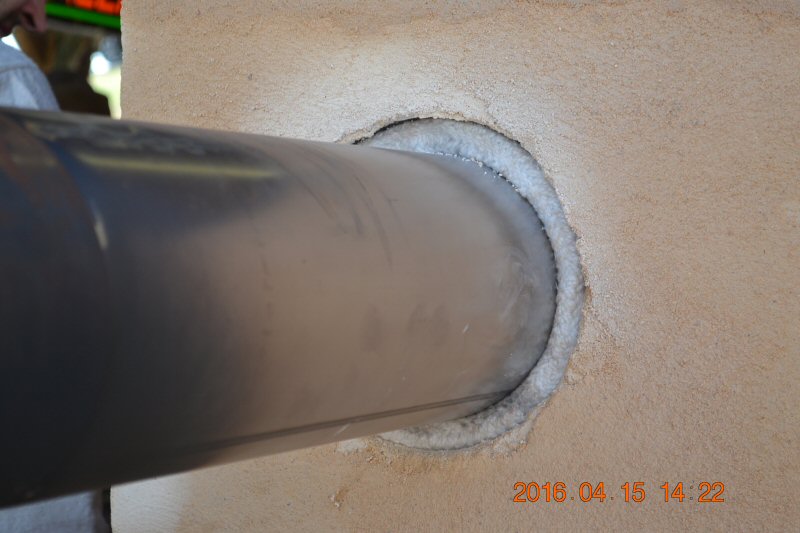 Fiberglass rope seal.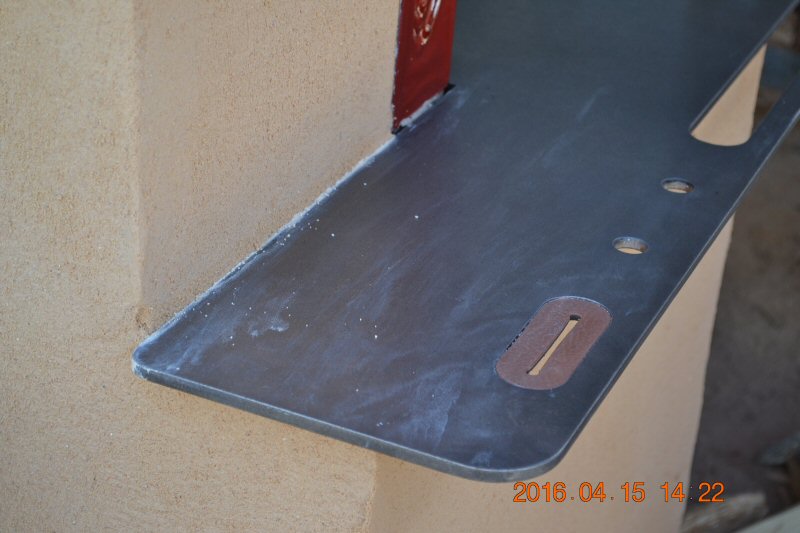 The custom cooktop has a machined recess with a leather insert to create a knife holder. Cool feature!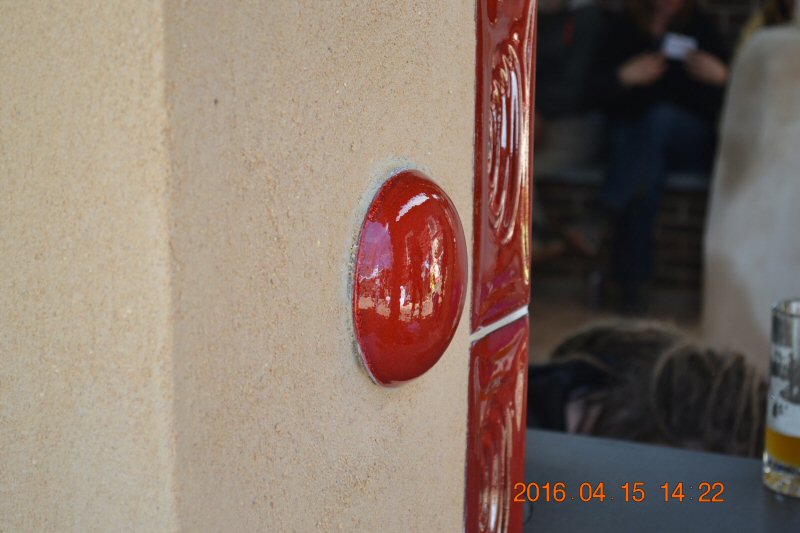 Ceramic cleanout cover. It is set in clay/sand mortar and therefore easily removable and resettable while being airtight
at the same time.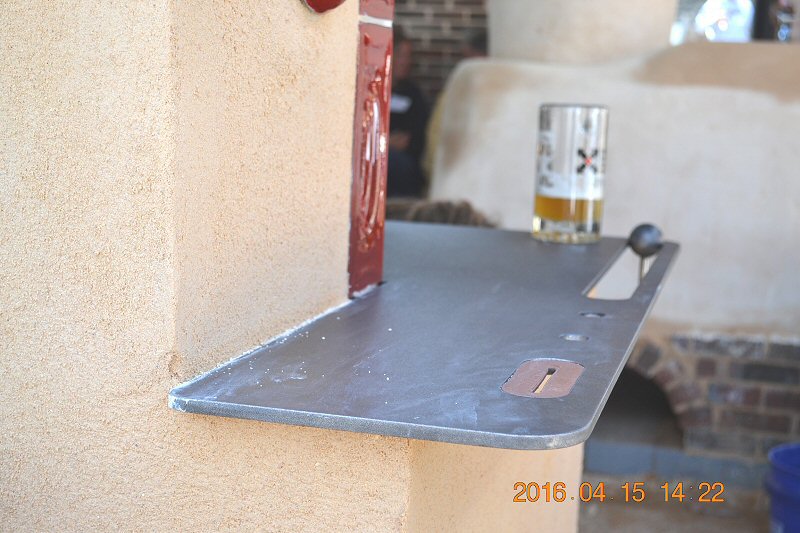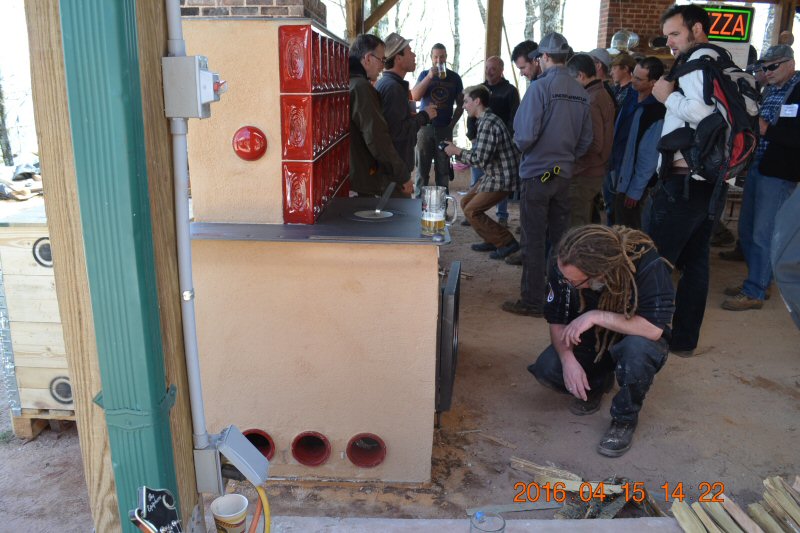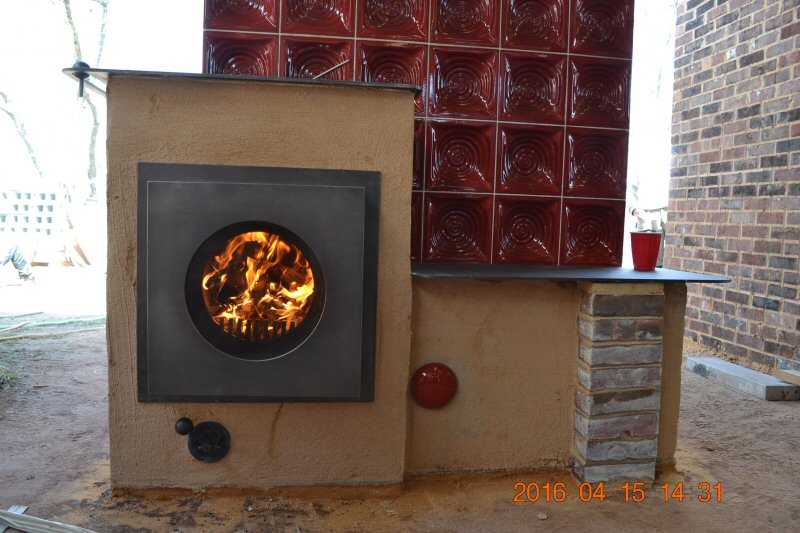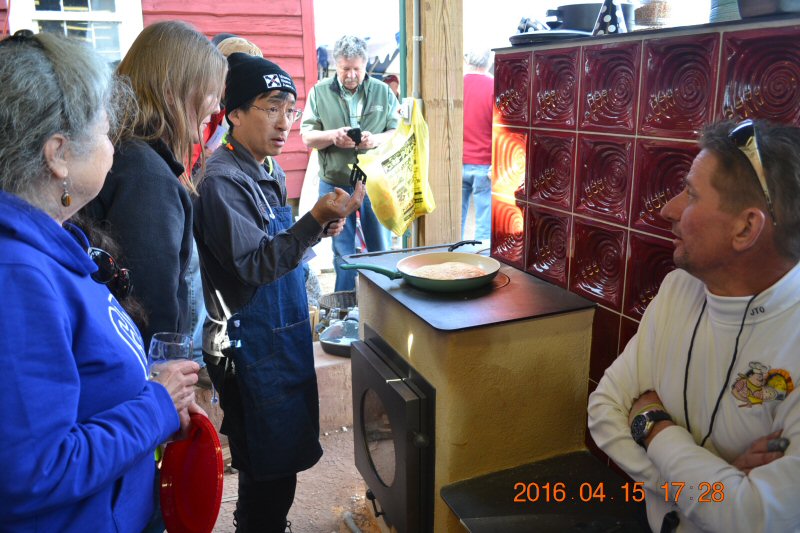 Aki Yoshimizu from Japan cooks "Japanese pizzas" made from a fish dough. They were absolutely delicious.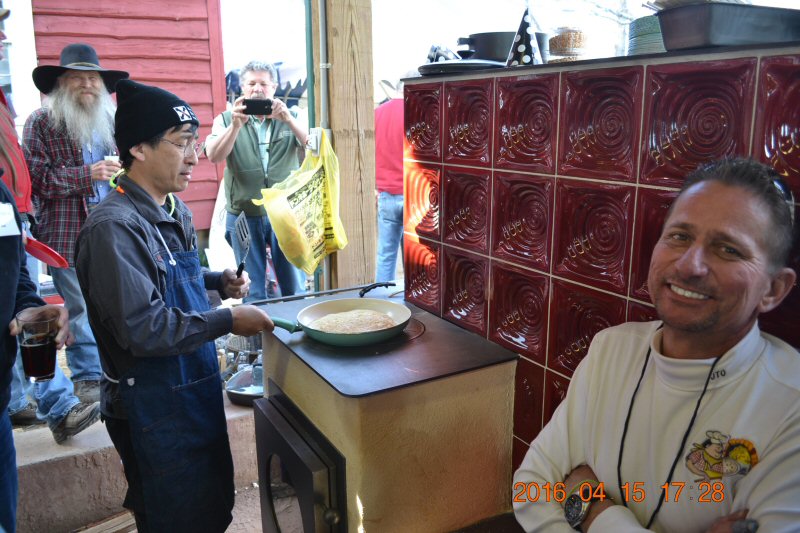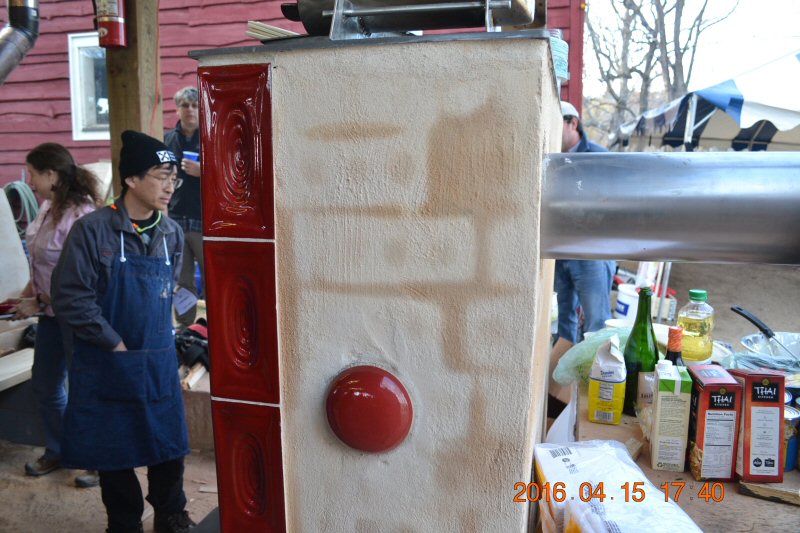 Drying pattern as the stove heats up and ages.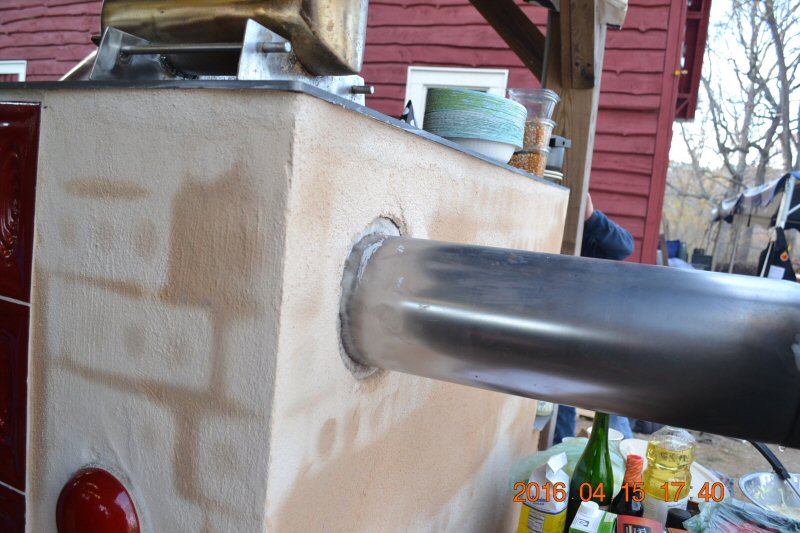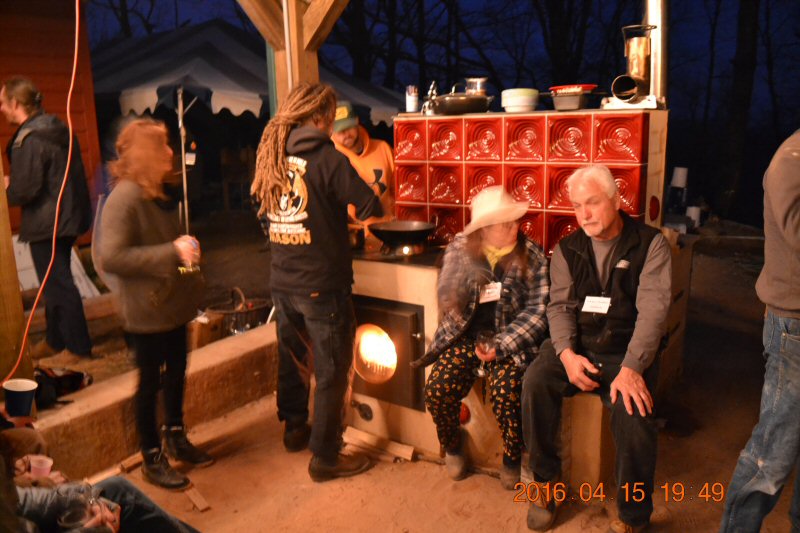 Pizza party in full swing.
The morning after.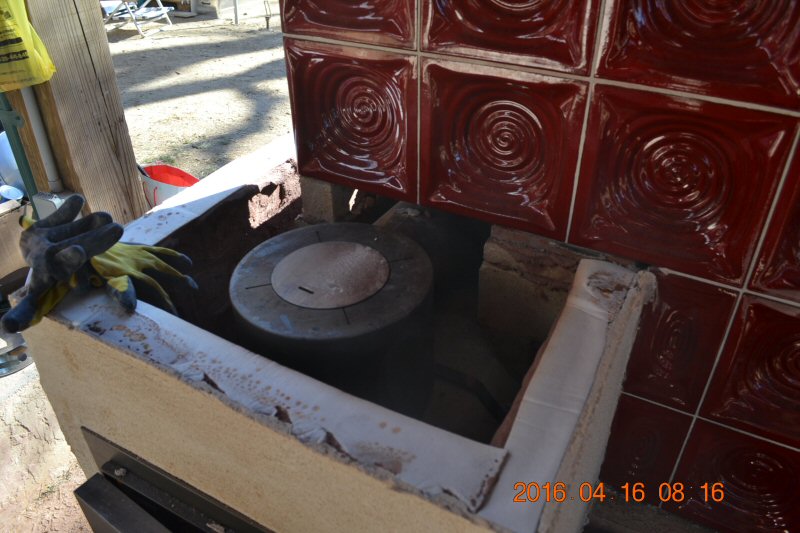 Disassembly.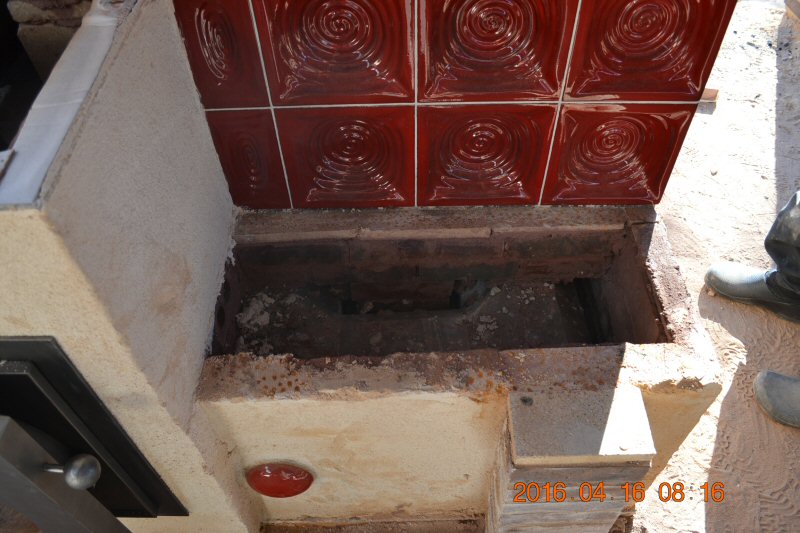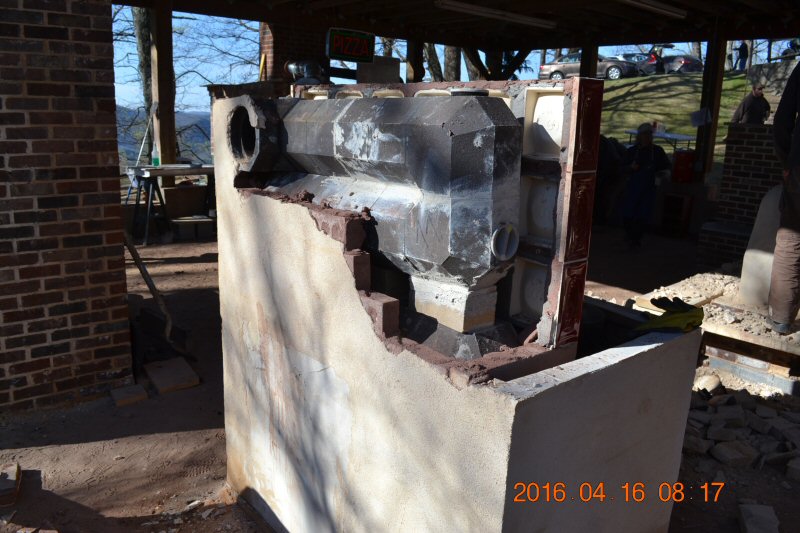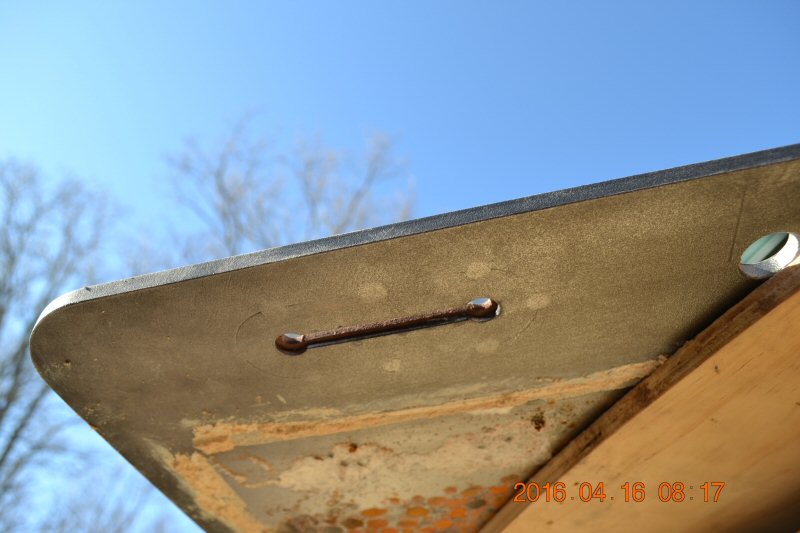 View of the knife slot from the bottom.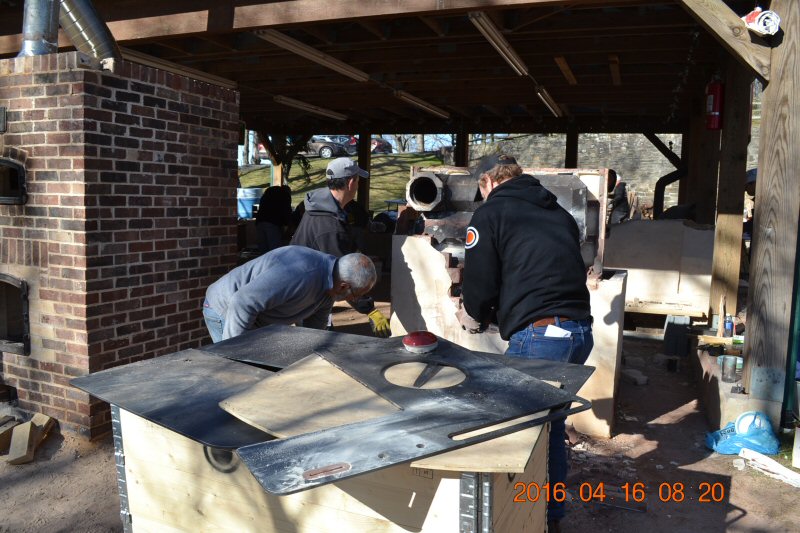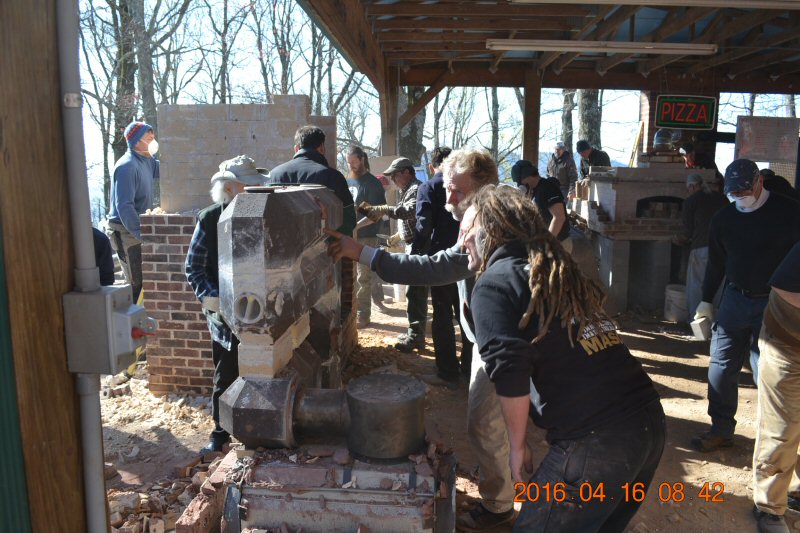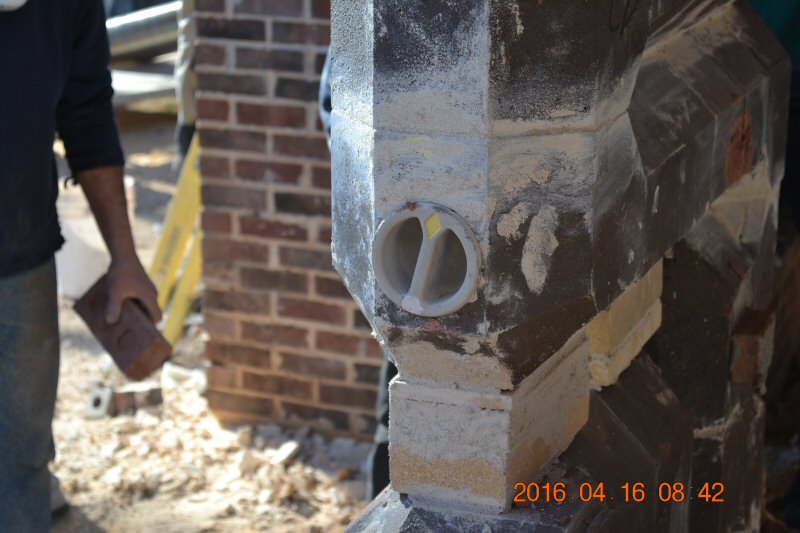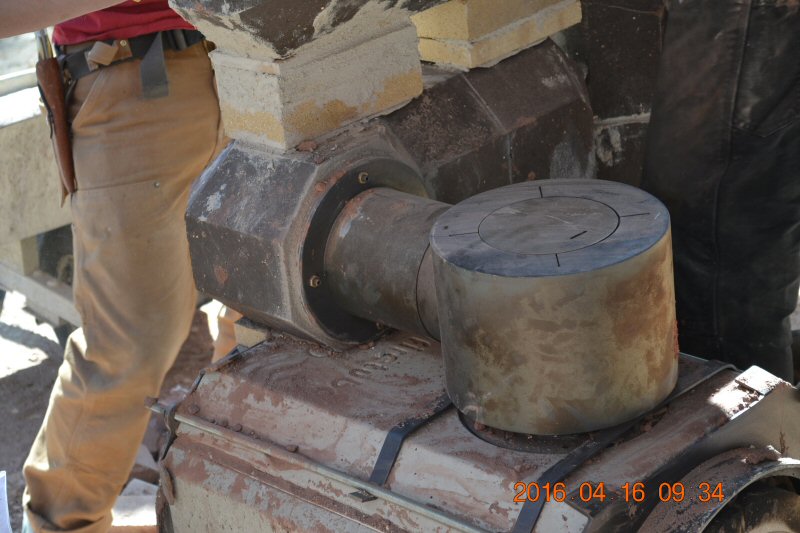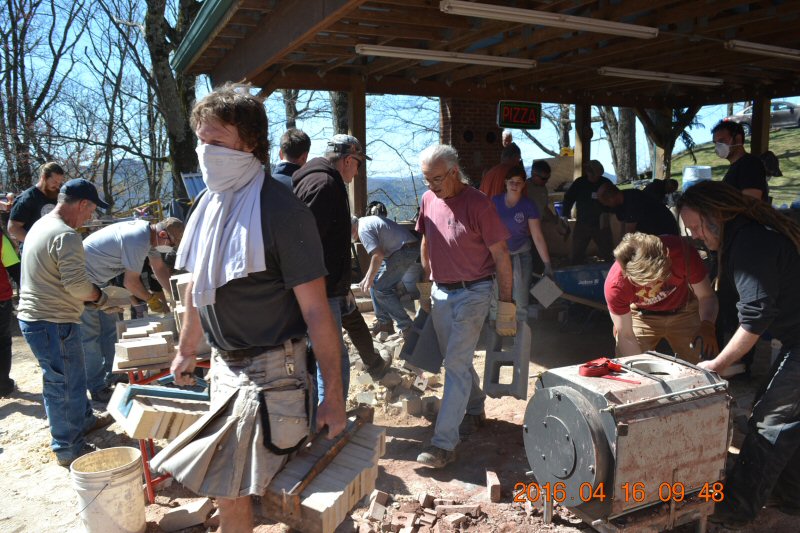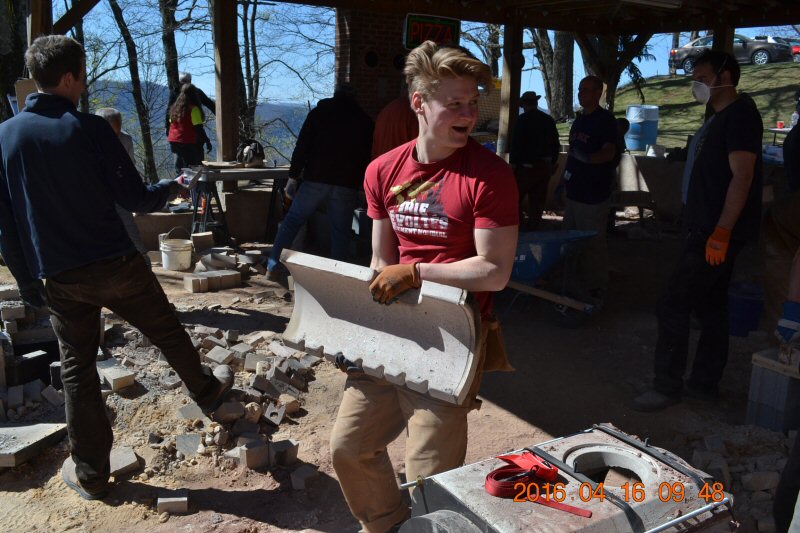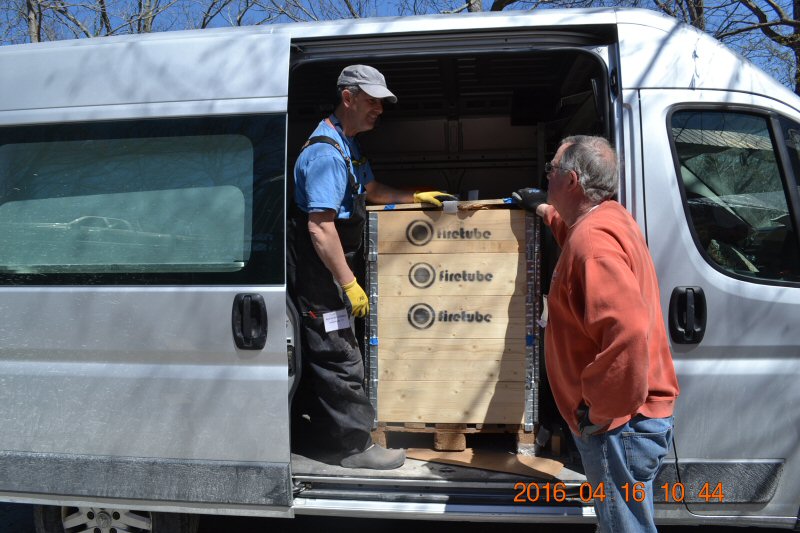 Adam Buursma got a fantastic deal on the stove at the MHA auction. It went for $6,215.00, and has a retail value
of $14,550.00.
Fortunately, Carsten Homstead had room for it in his new Dodge van for the trip home.
See also:
2007 Photo Report
2006 Photo Report
2004 Photo Report
2003 Photo Report
2002 Photo Report
2001 Photo Report
2000 Photo Report
1999 Photo Report
1998 Photo Report
1997 Photo Report
This page was last updated on May 01, 2018
This page was created on April 30, 2016
Back to: