2015 MHA Annual Meeting
3' X 4' cold smoker (masonry cooler)
with Chris Prior
Back to Wildacres 2015 Photo Report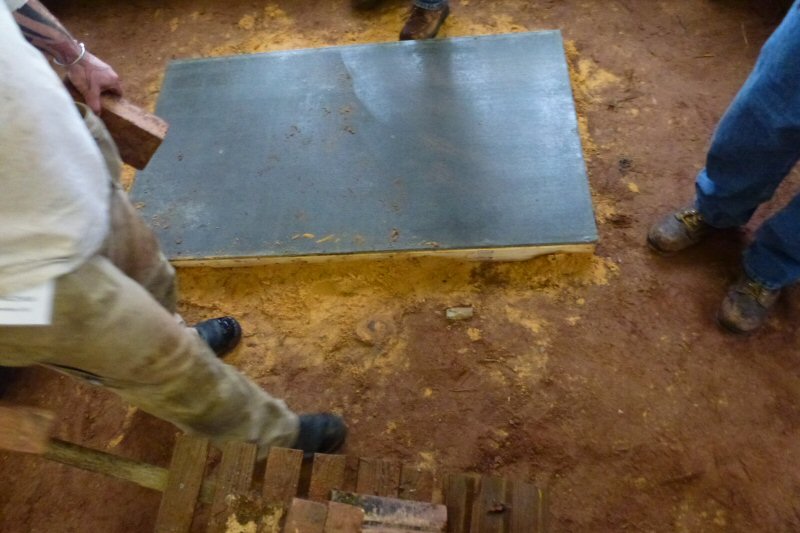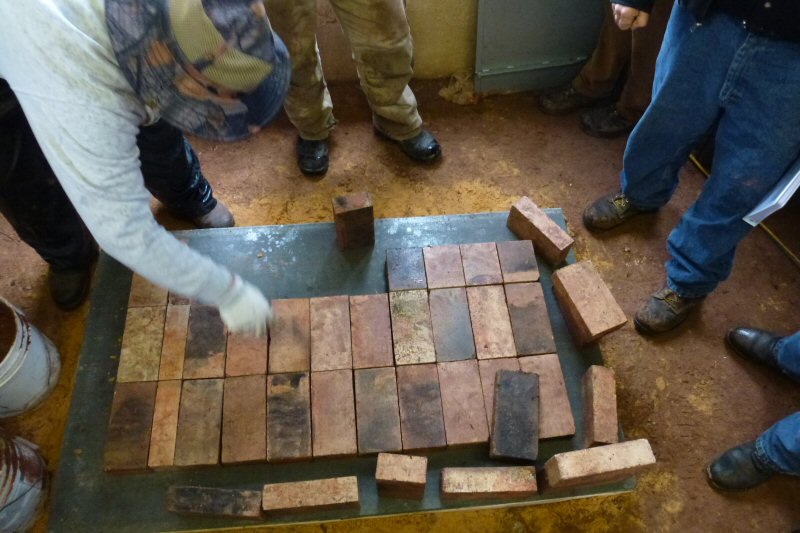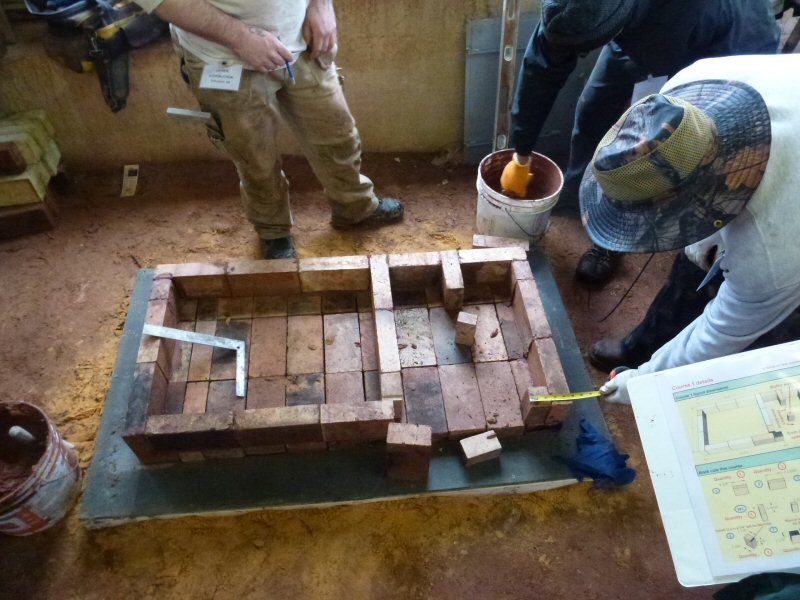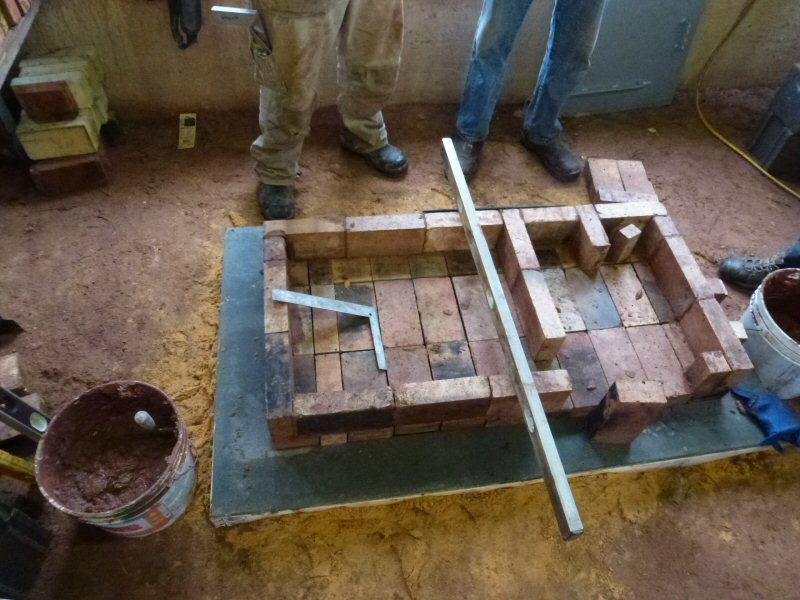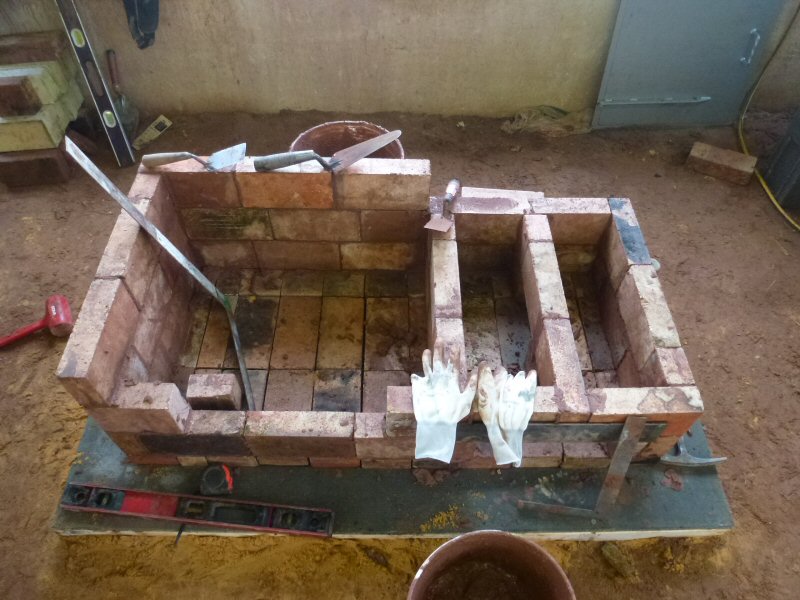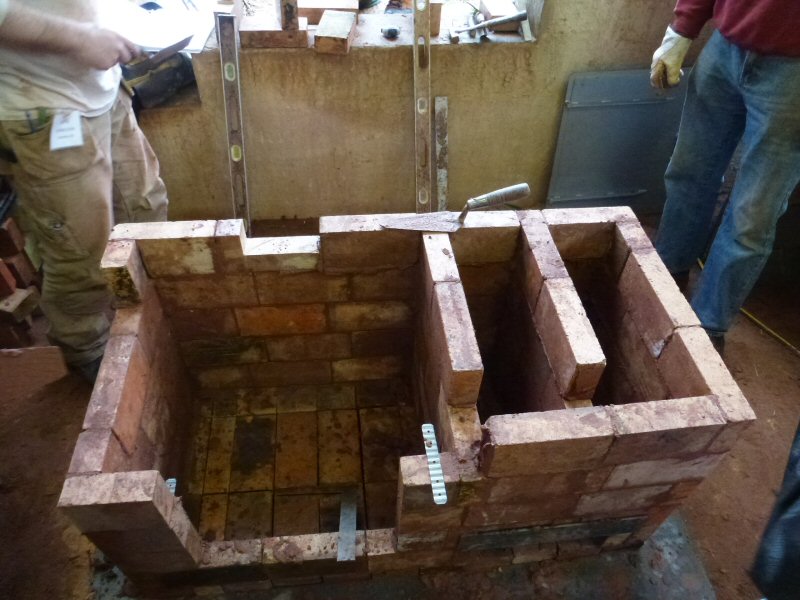 Firebox is to the left.
Heat exchange section is to the right.
The purpose of the heat exchange section is to cool the smoke.
The smoke should be kept below 100F, which is the melting point of cheese.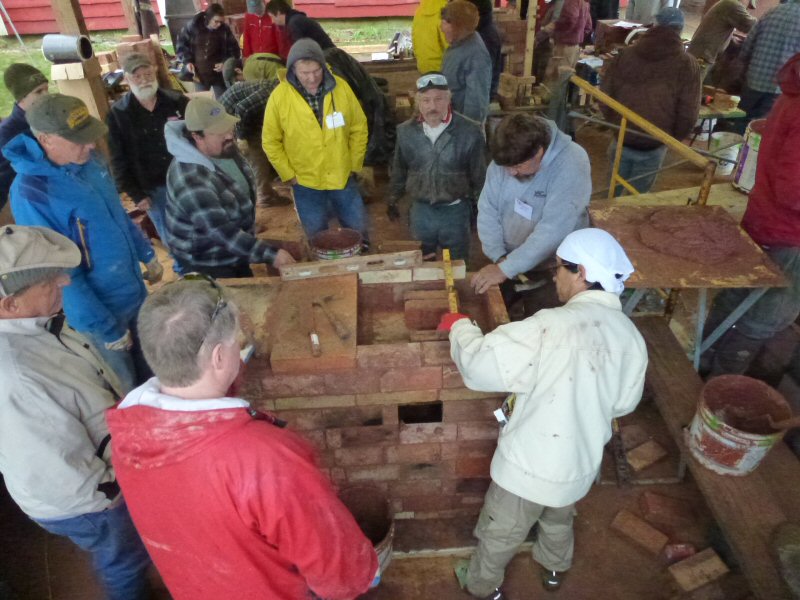 Capping off the heat exchange section.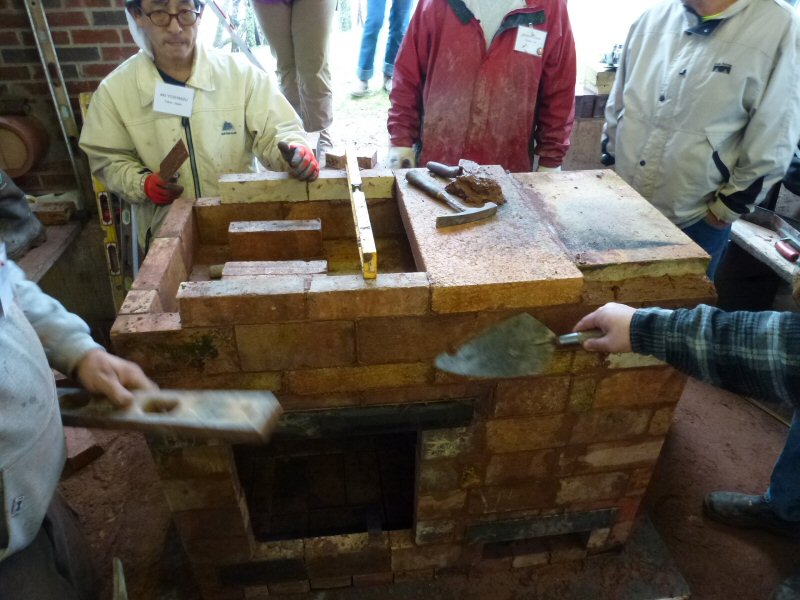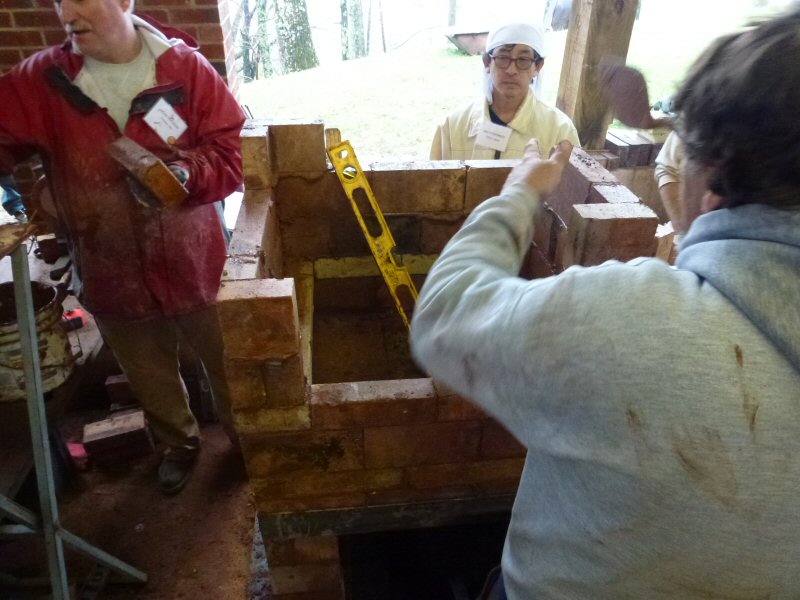 The smoking chamber.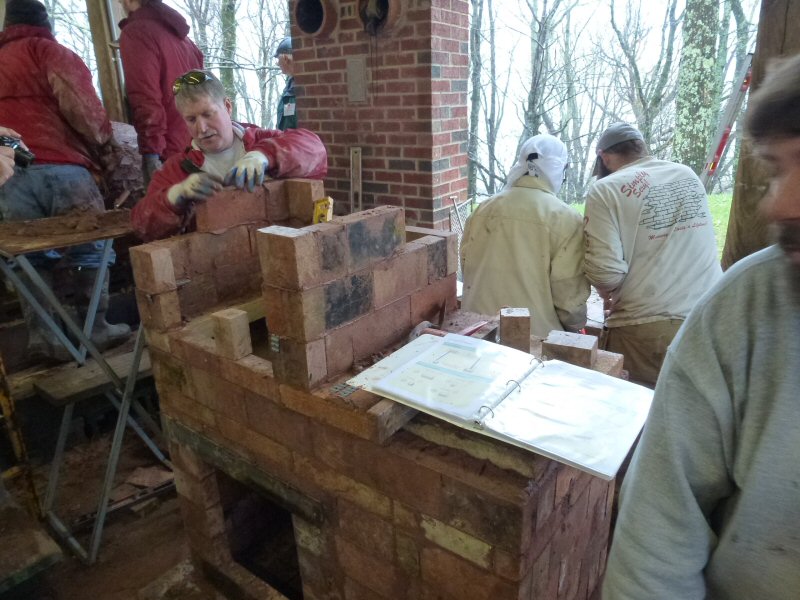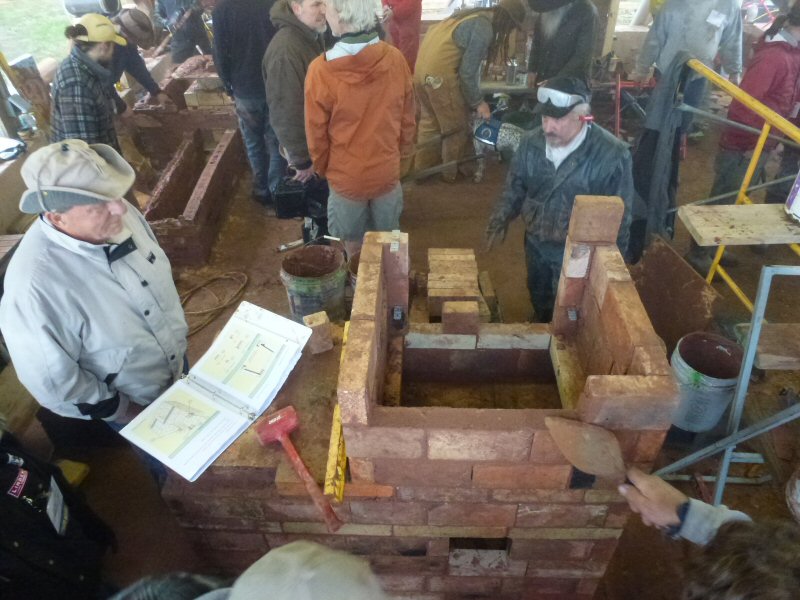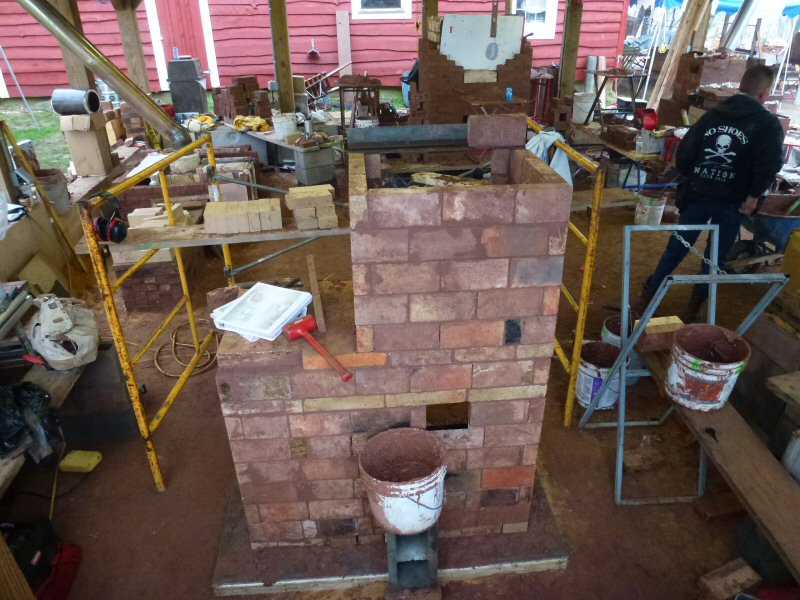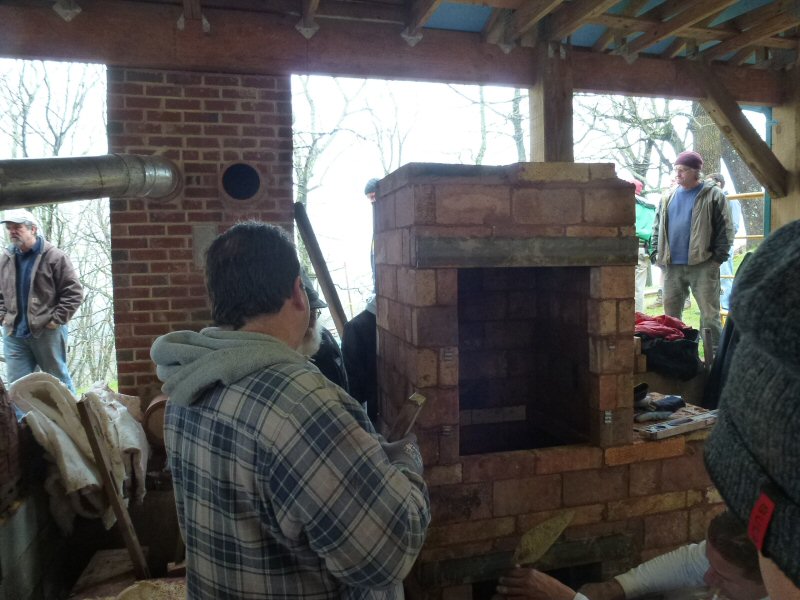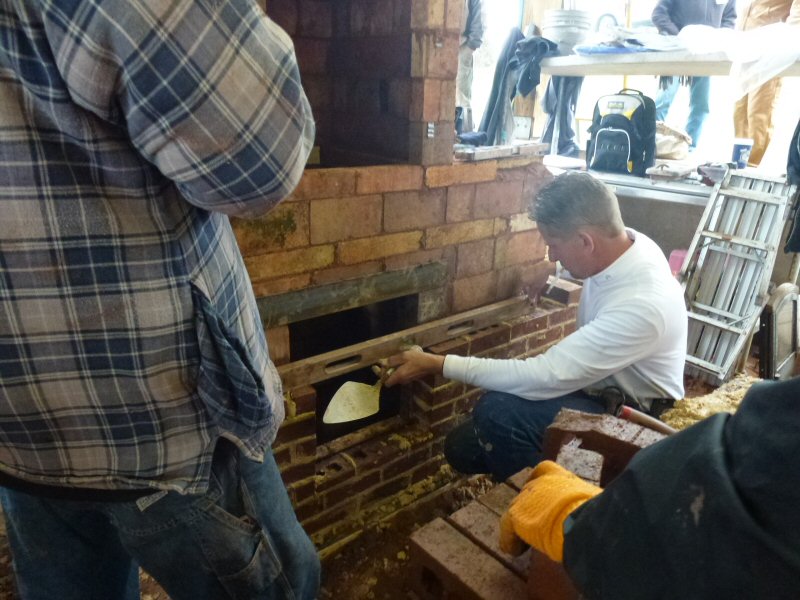 Jeff Owens and crew slam up the facing, Detroit style.
Note that Jeffrey's white turtleneck remains spotless throughout.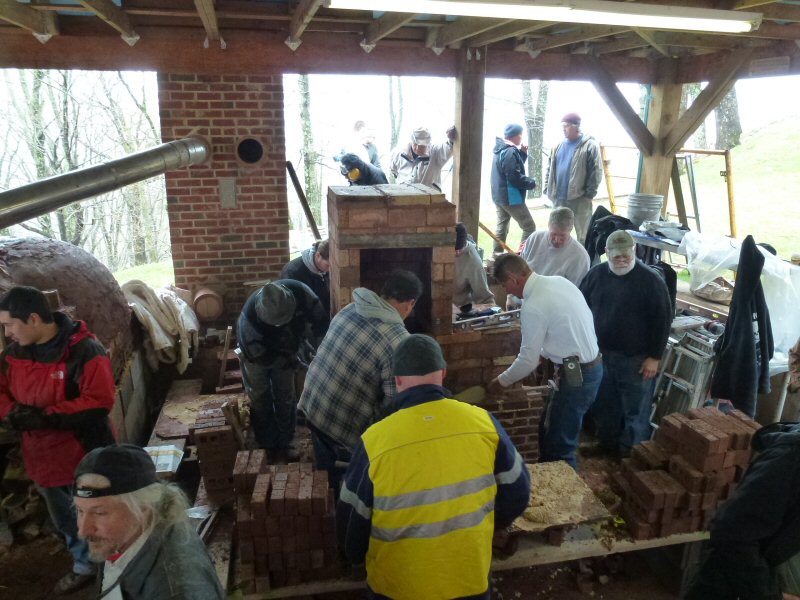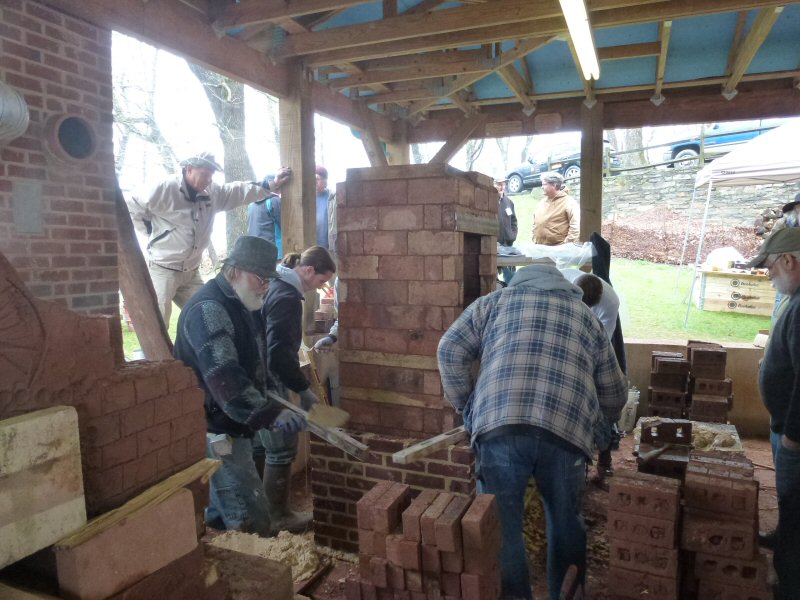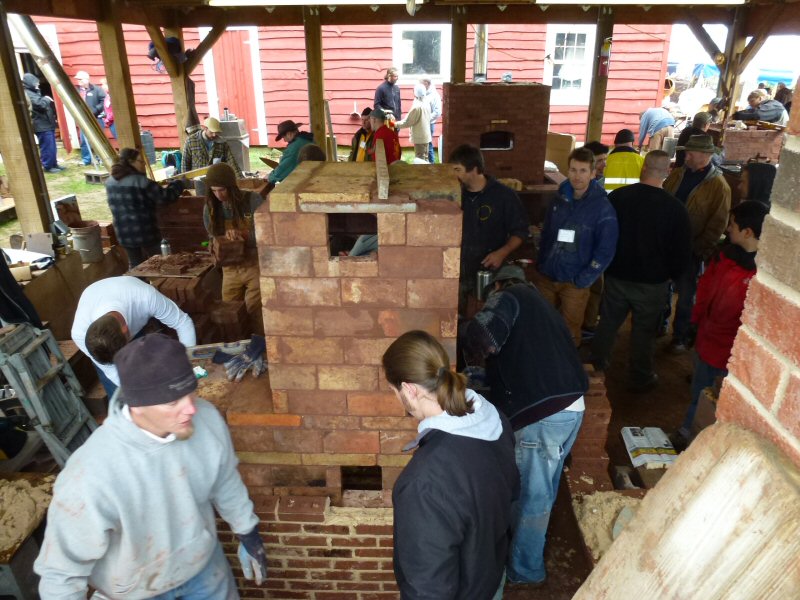 Chimney exit from the smoking chamber can be seen at top.
Chimney exit from firebox is below.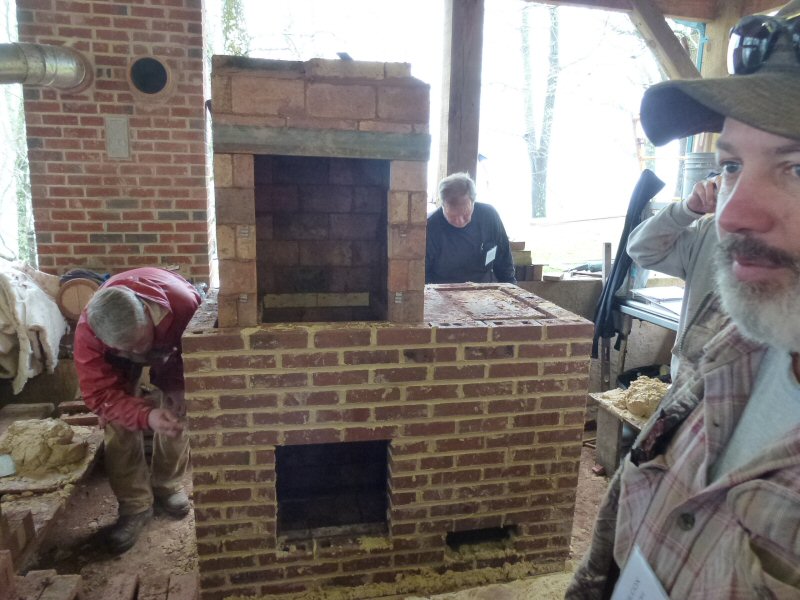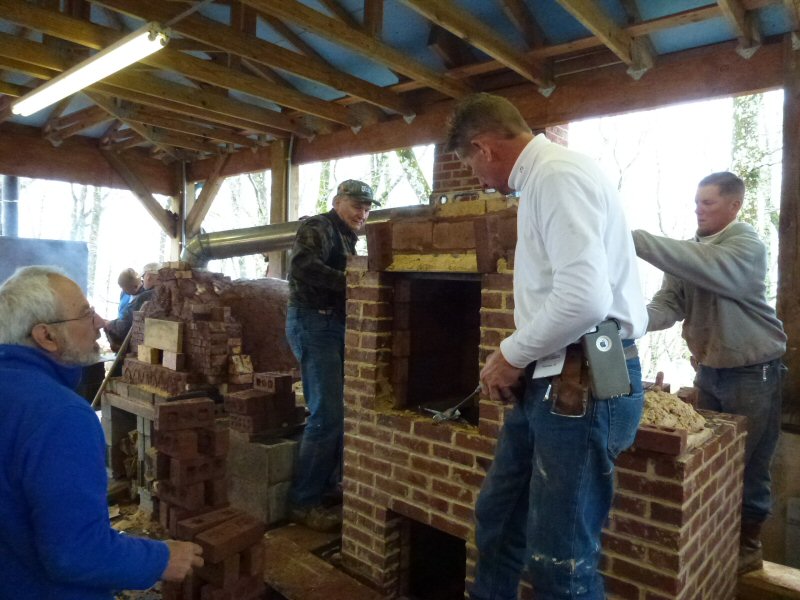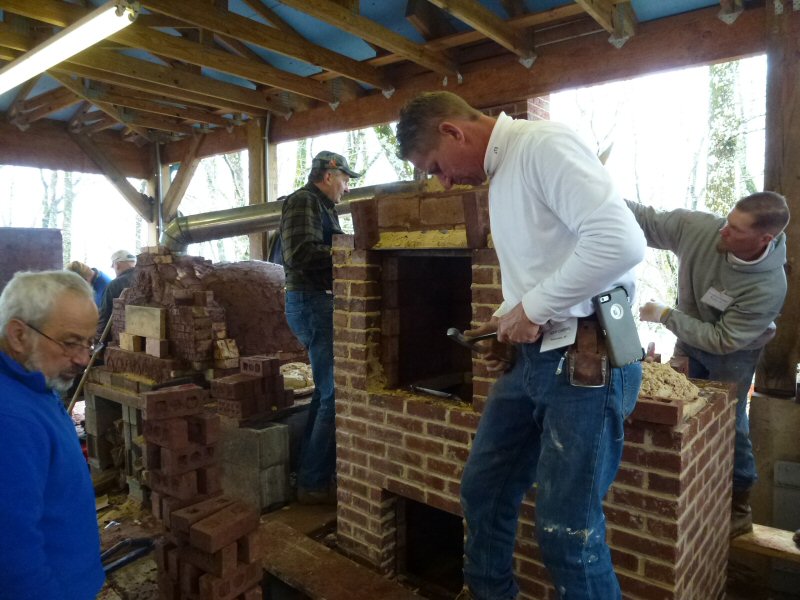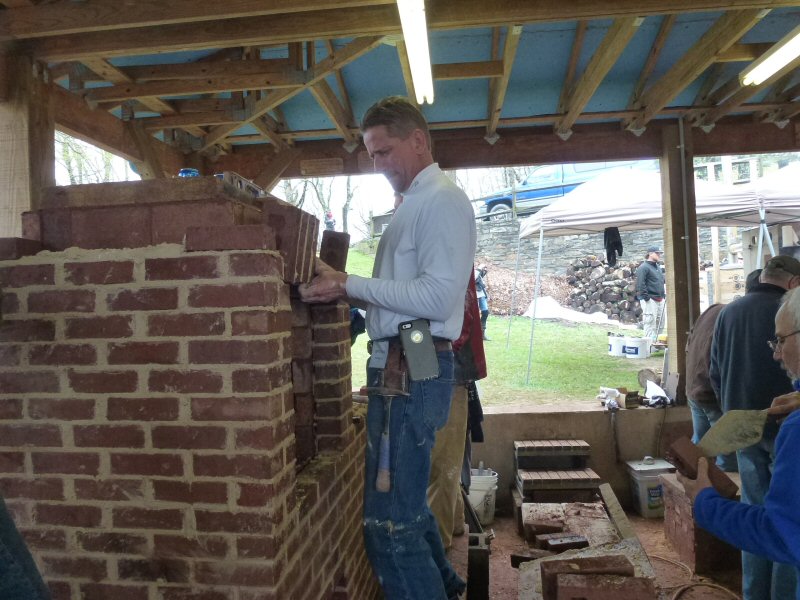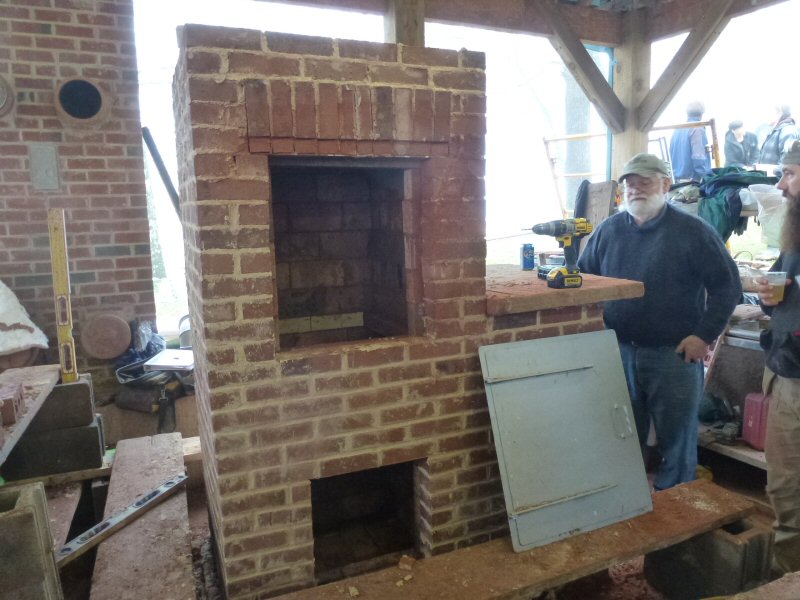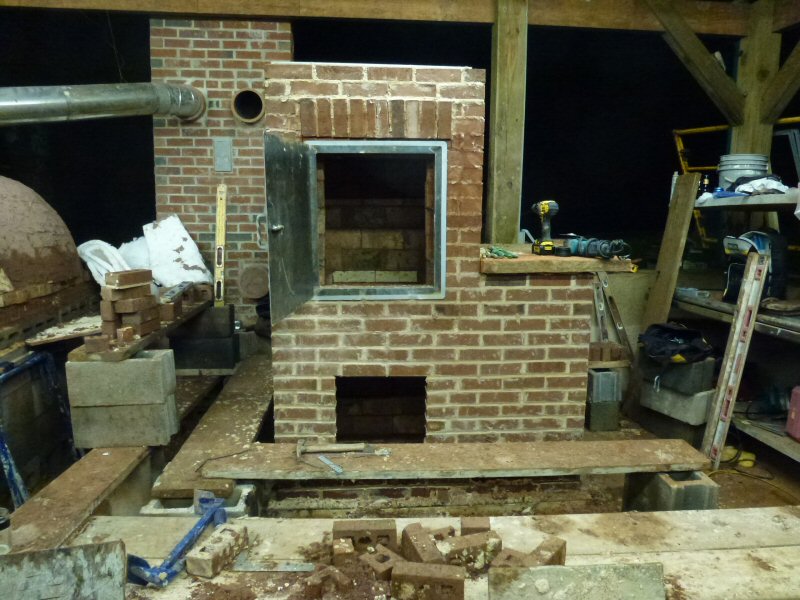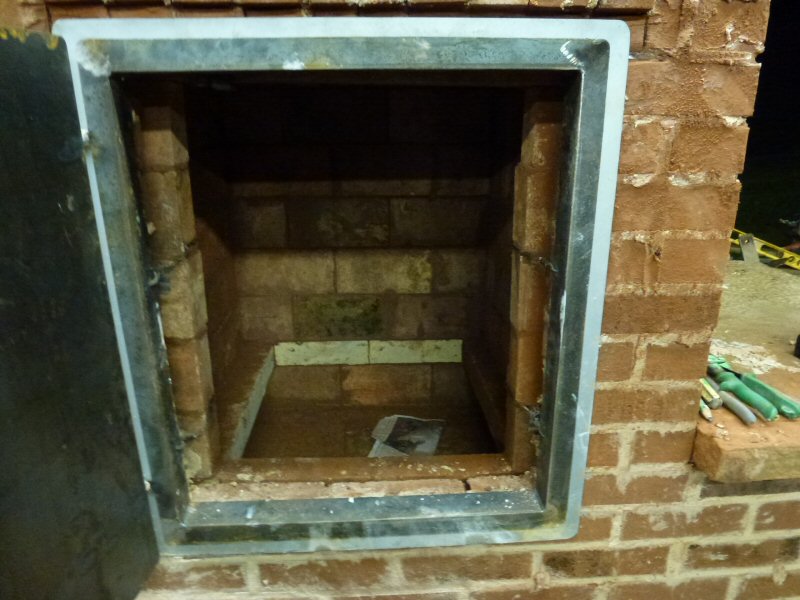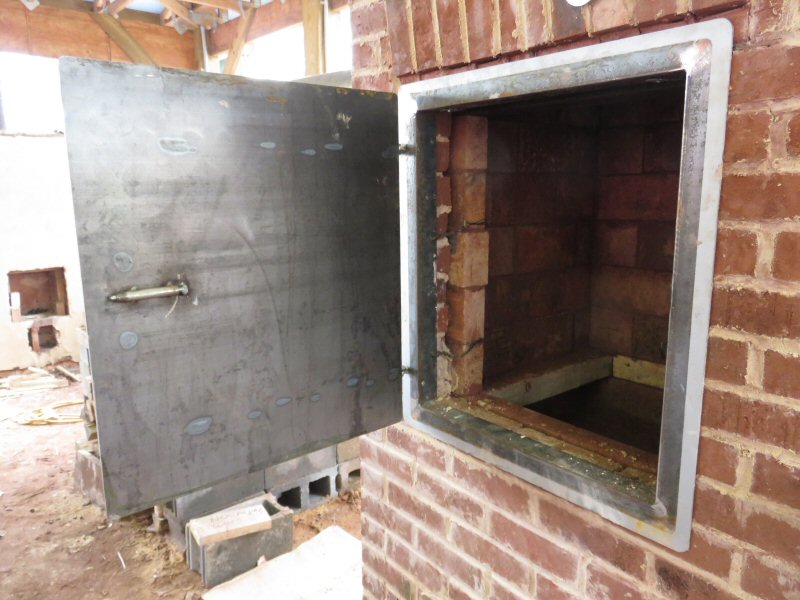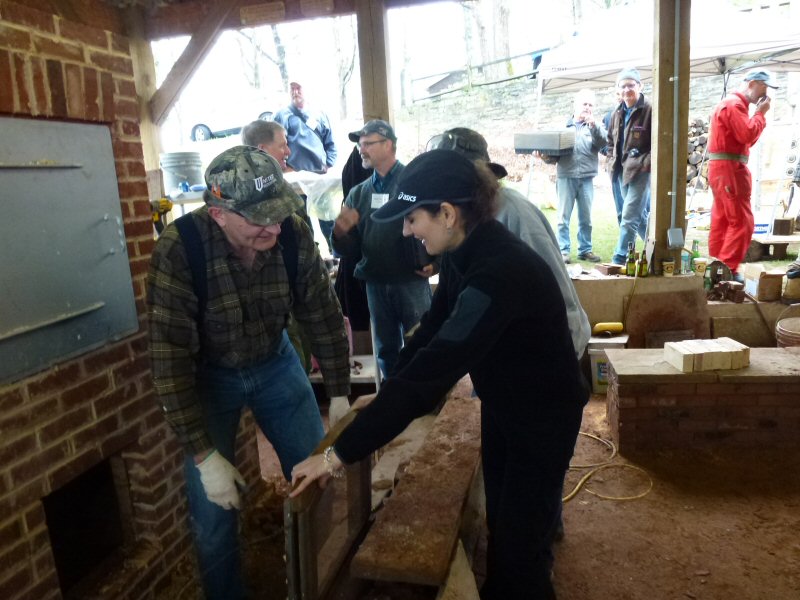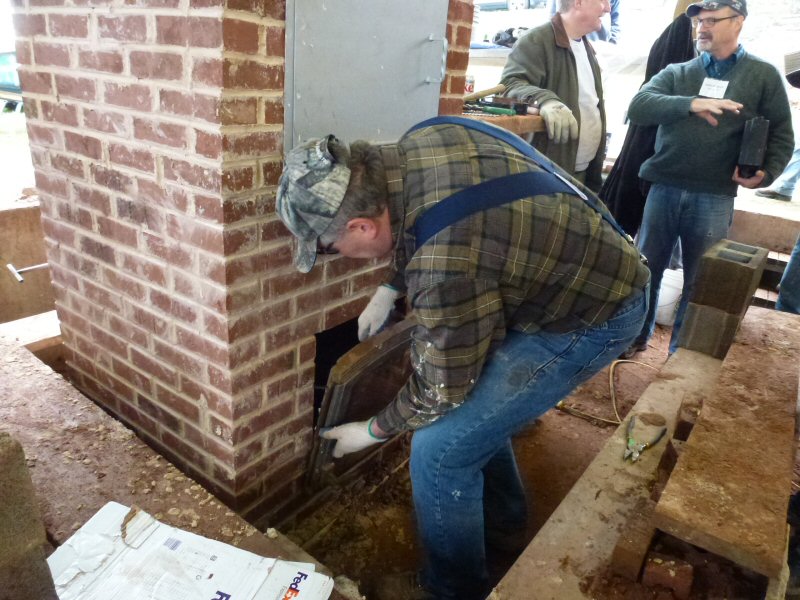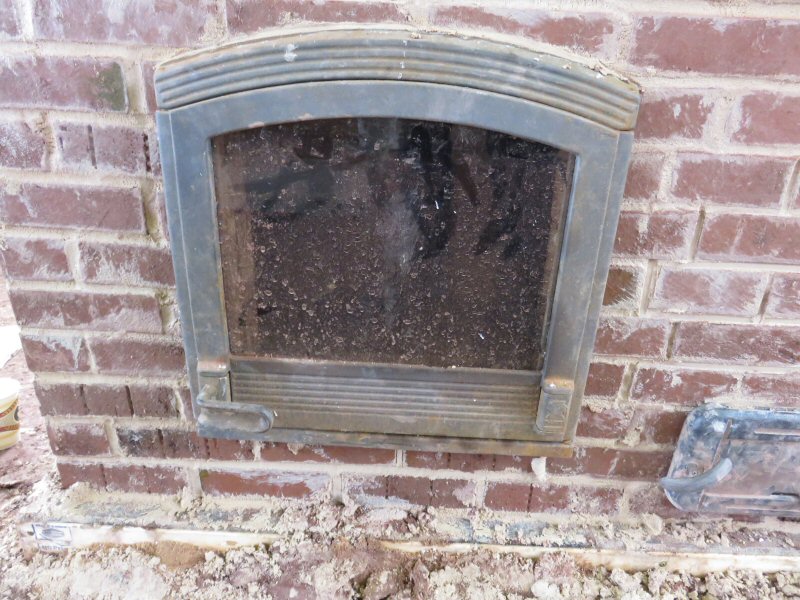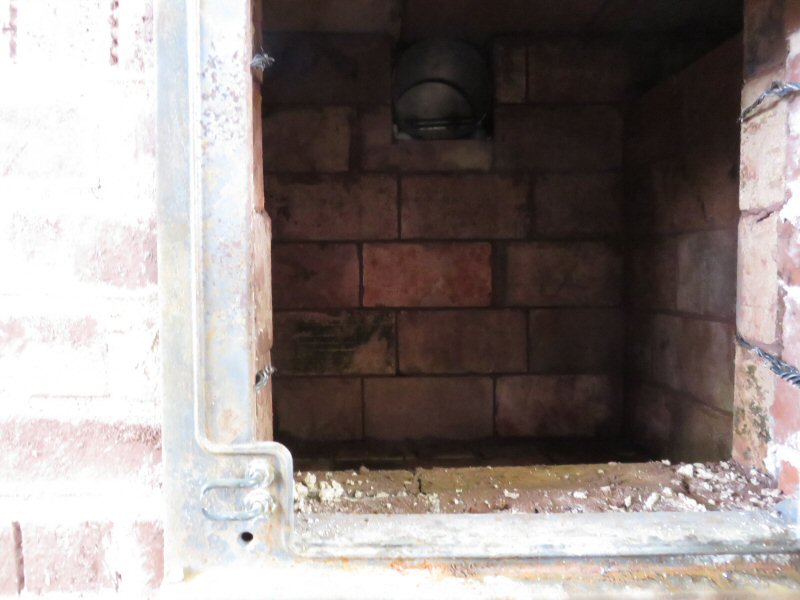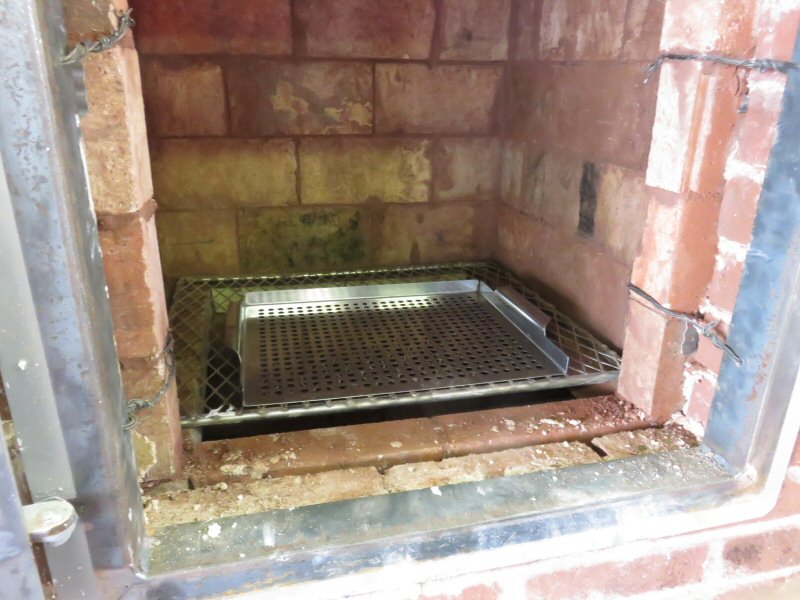 ]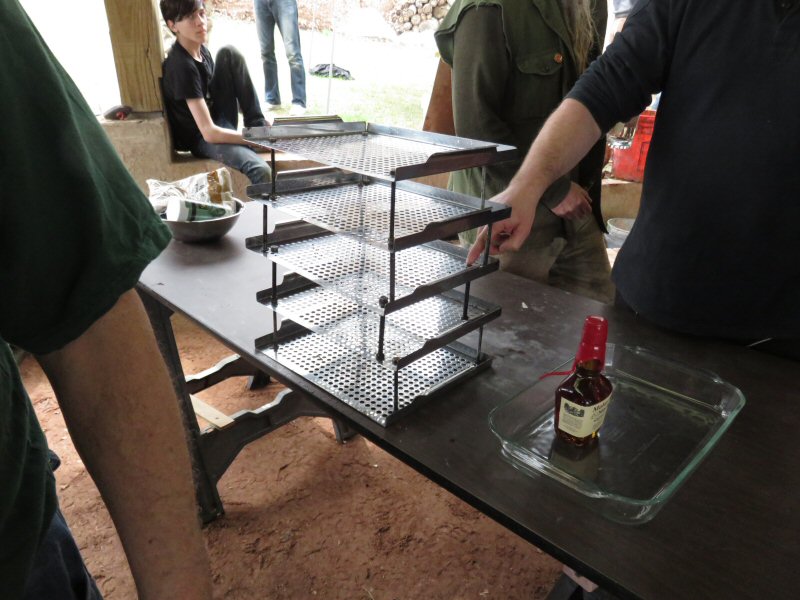 Stainless trays from Home Depot are $7.00 apiece. A system of staggered bolts make legs that allow them to be stacked.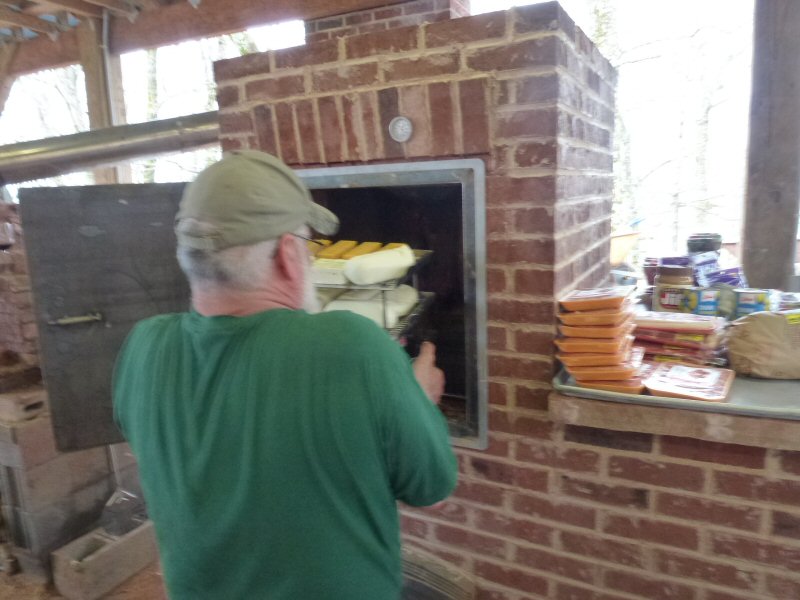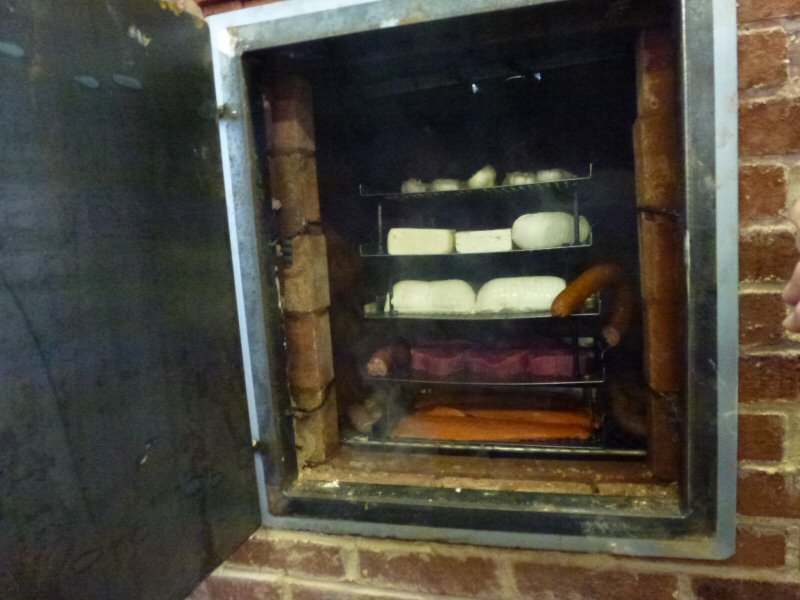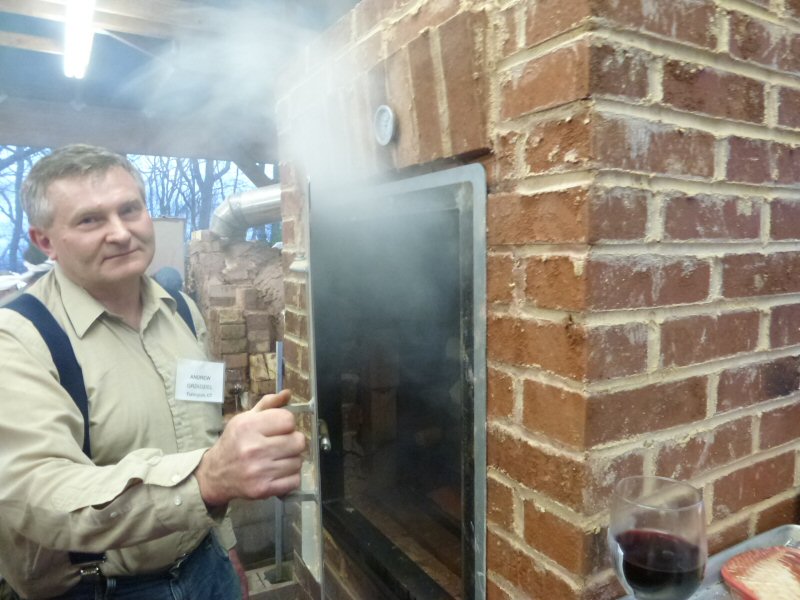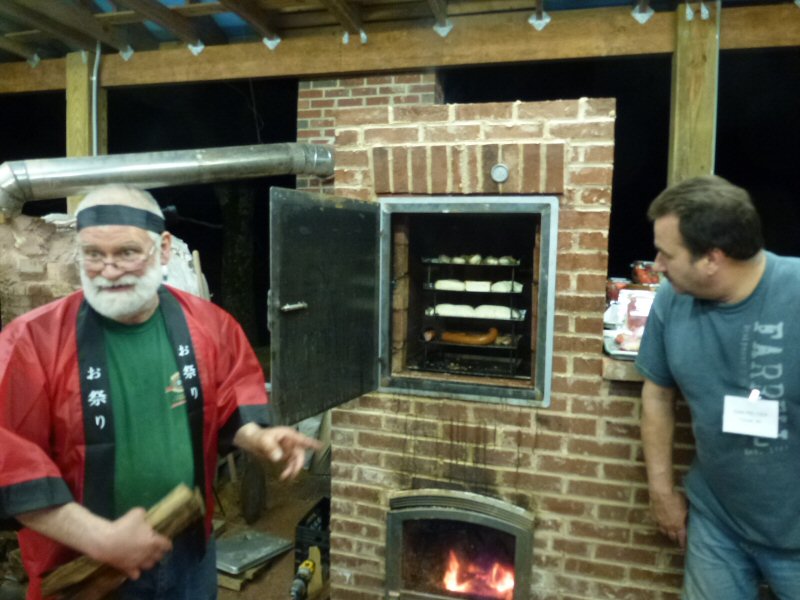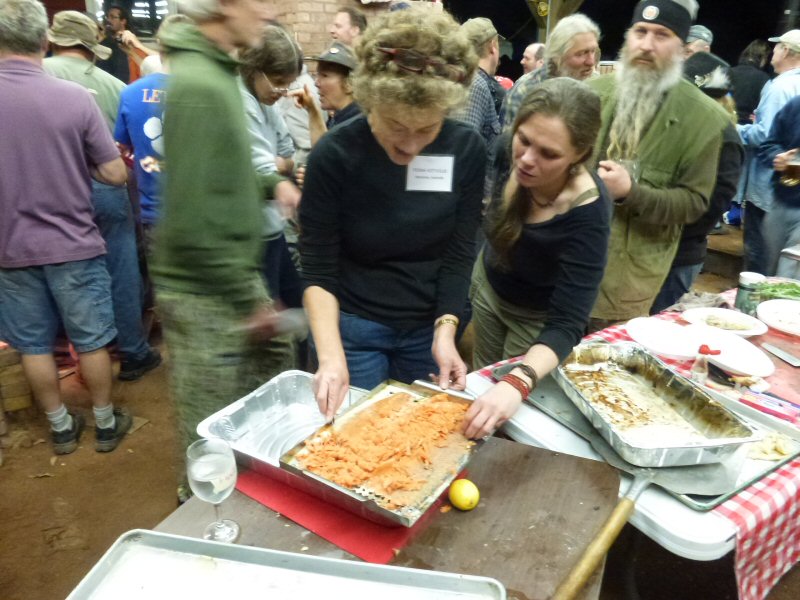 Awesome smoked raw wild salmon. Check out the rest of the
party.
See also:
2007 Photo Report
2006 Photo Report
2004 Photo Report
2003 Photo Report
2002 Photo Report
2001 Photo Report
2000 Photo Report
1999 Photo Report
1998 Photo Report
1997 Photo Report
This page was last updated on April 26, 2015
This page was created on April 25, 2015
Back to: