2015 MHA Annual Meeting
Pizza Party
Back to Wildacres 2015 Photo Report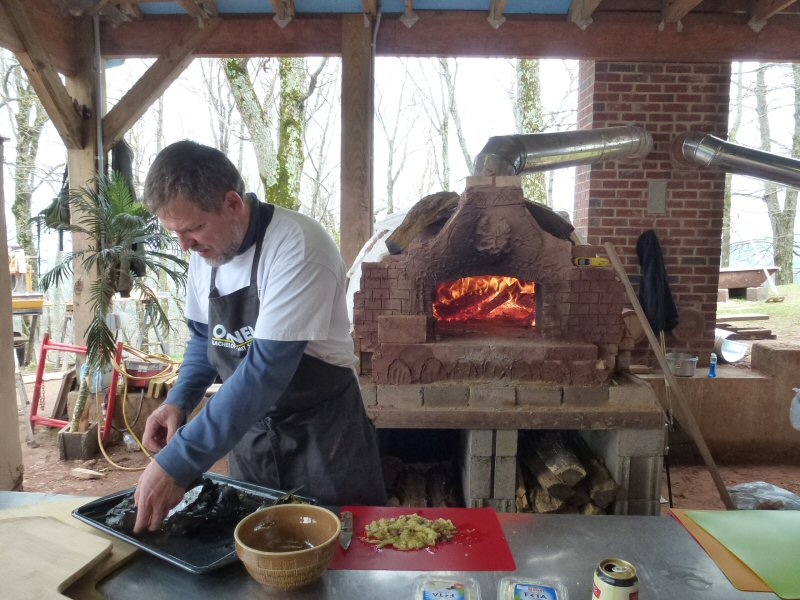 Alex Chernov starts preparing pizza toppings.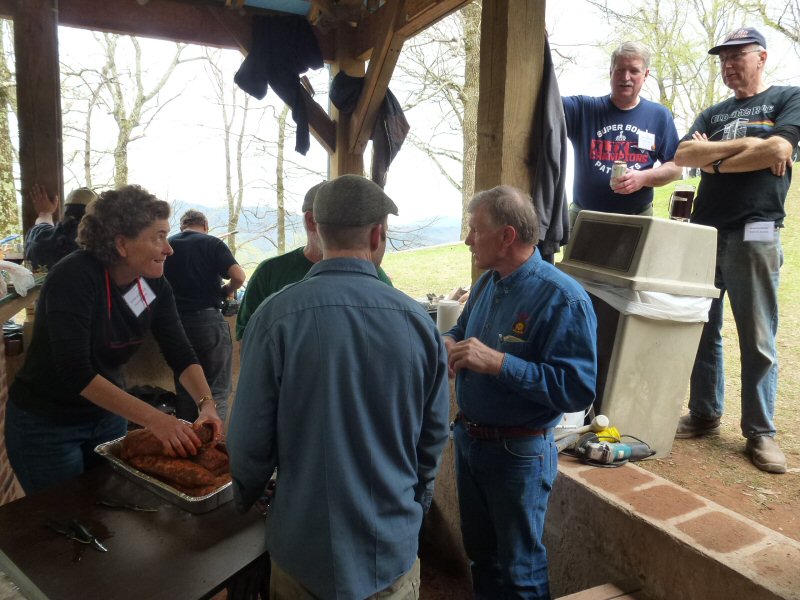 Fiona Kotvojs from Australia prepares pork loins for the smoker.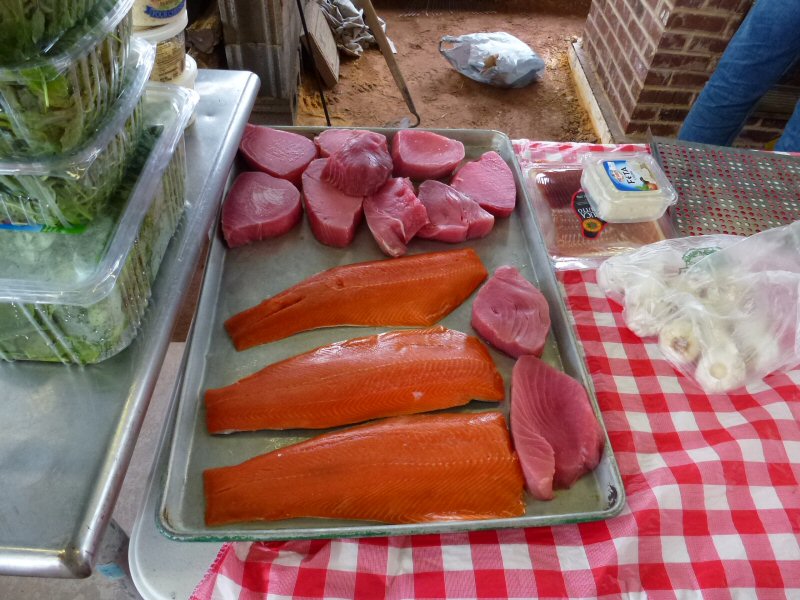 Sashimi tuna and wild salmon.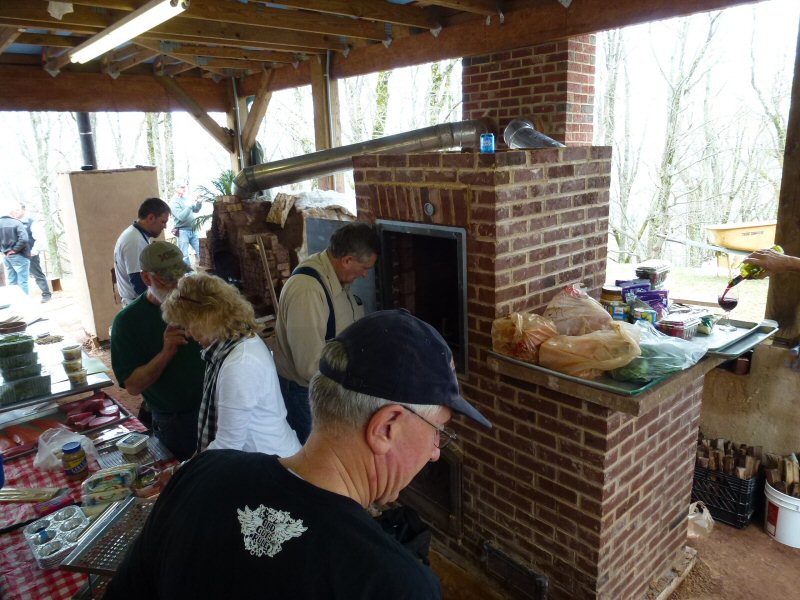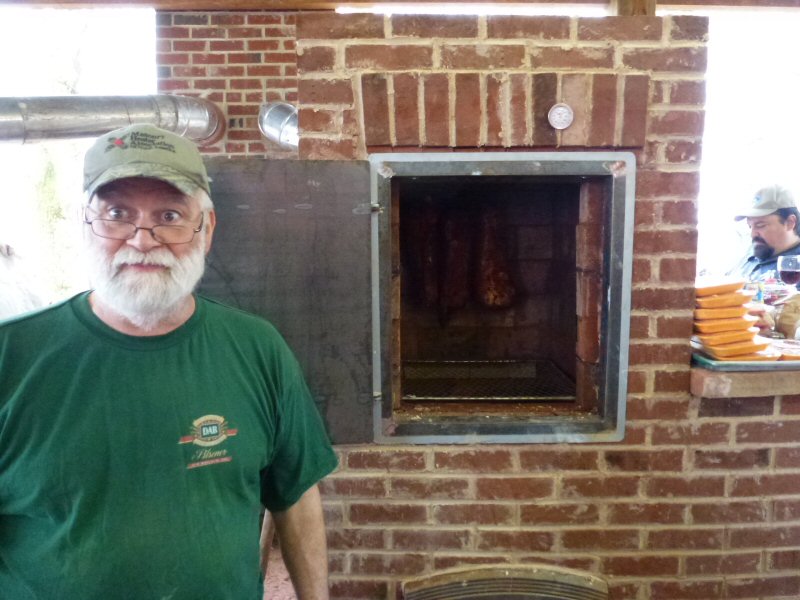 Chris Prior with the third iteration of his innovative "masonry cooler" smoker concept.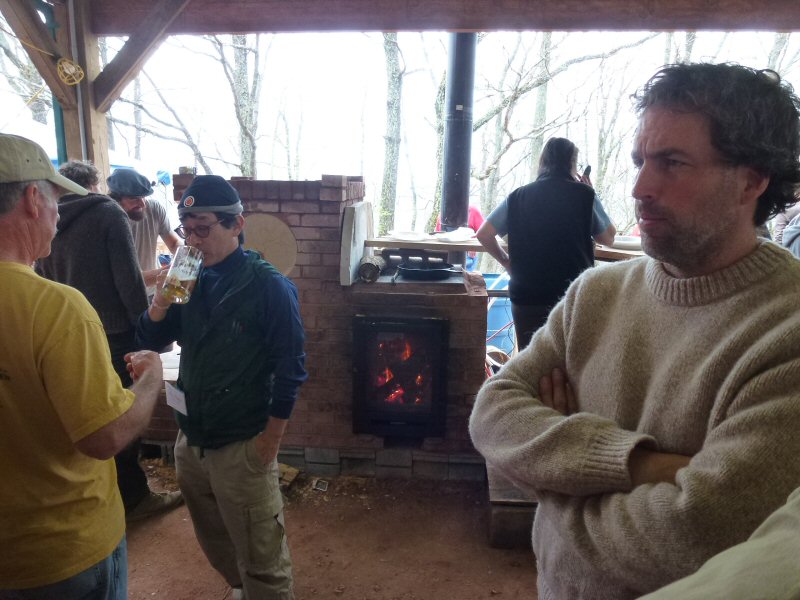 Eric Moshier's cabin stove features a calculated Austrian type heating section, a large glass door, plus an experimental
silicon carbide cooktop. Also, a hot water coil that was used to heat up a bench.
Francoise Vergnas prepares to cook crepes.
Susana Ferreira is an electrical engineer from Spain, working in Houston in the oil and gas sector.
She has done a lot of work with
codes and standards, and may be able to act as an advisor to MHA.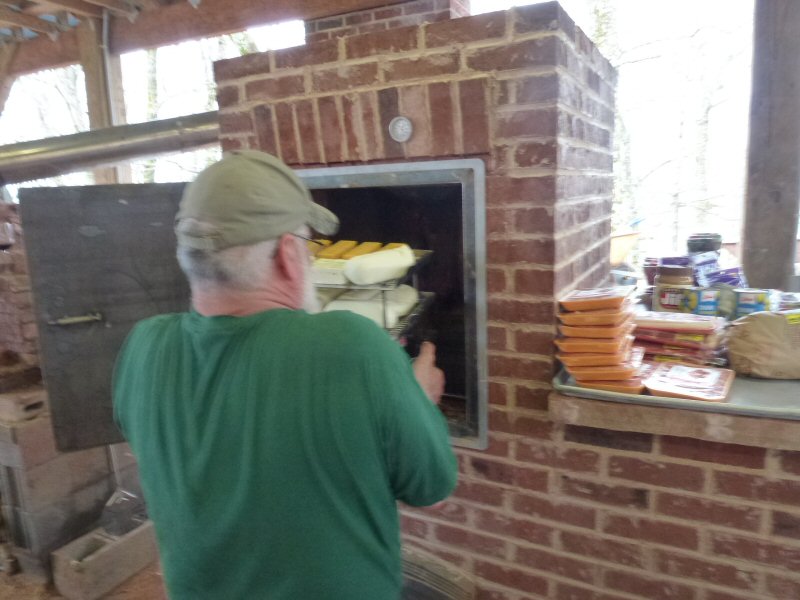 Loading the cold smoker. Temperature is 65F (18C)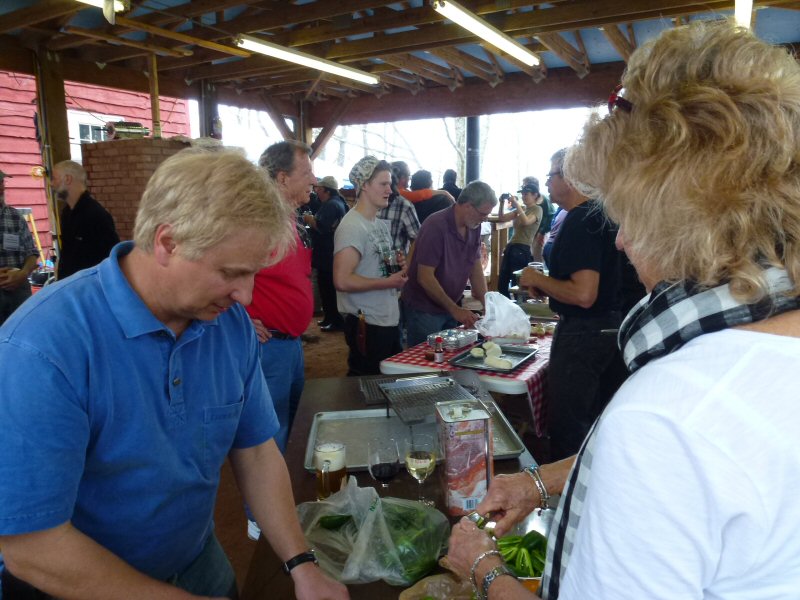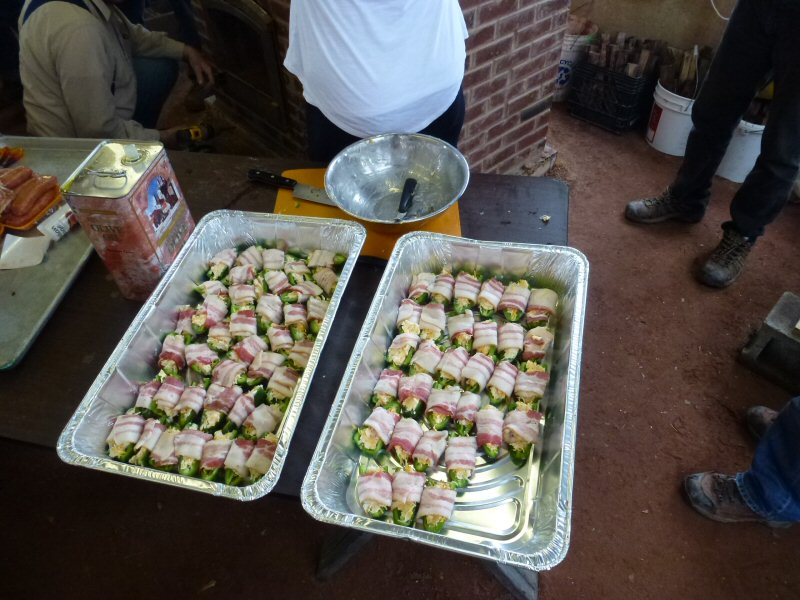 Jalapenos stuffed with 4 cheeses and wrapped in bacon, ready for the smoker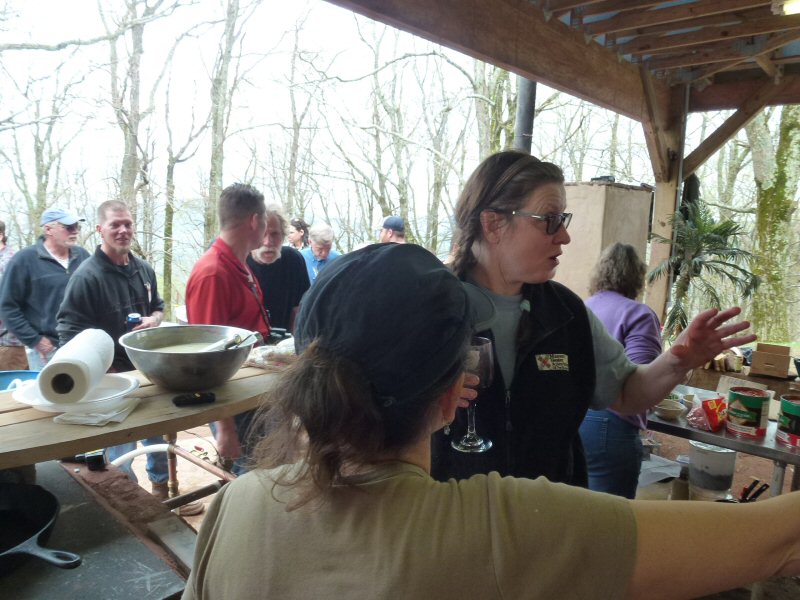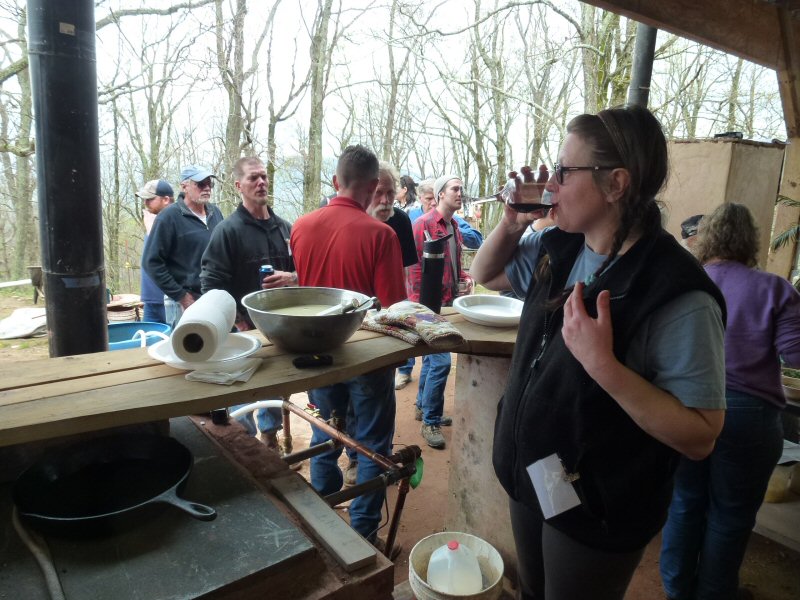 Francoise Vergnas cooks her authentic French crepes on Eric Moshier's Kachelofen/camp stove.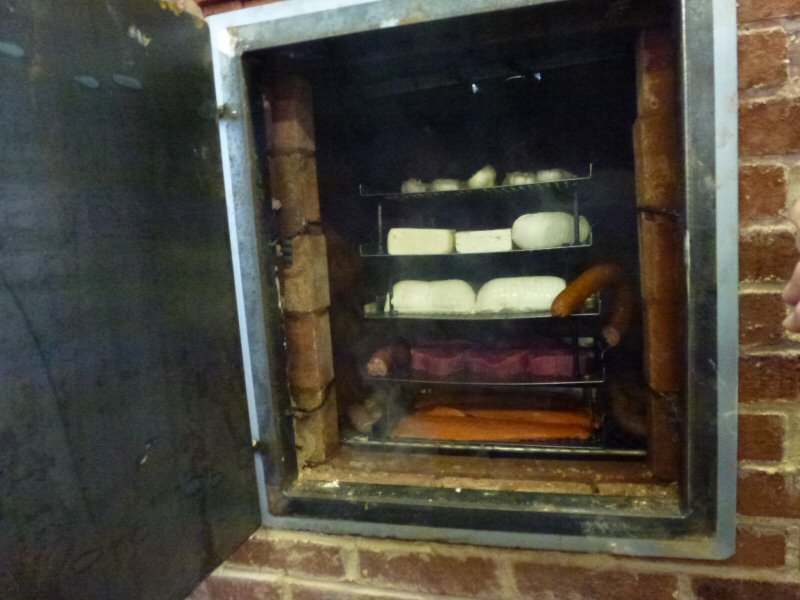 Cold smoking cheese, sausages, sashimi tuna, and wild salmon.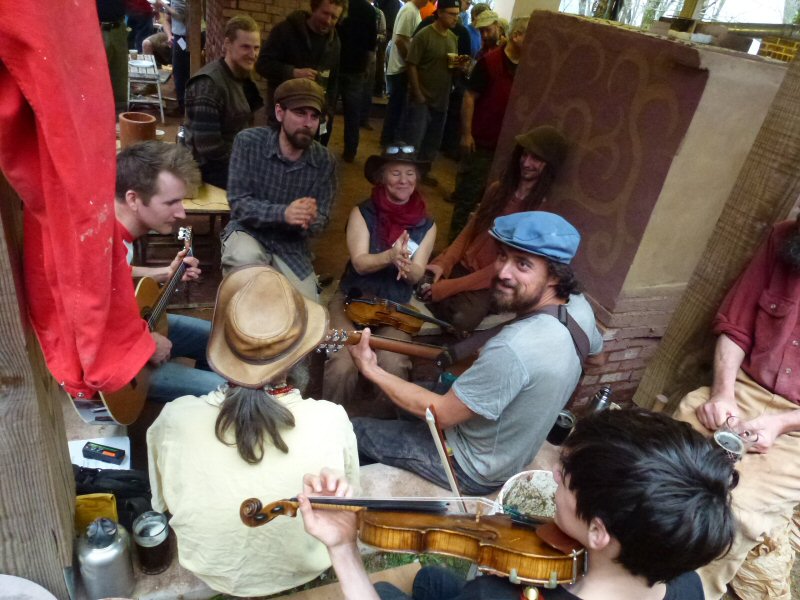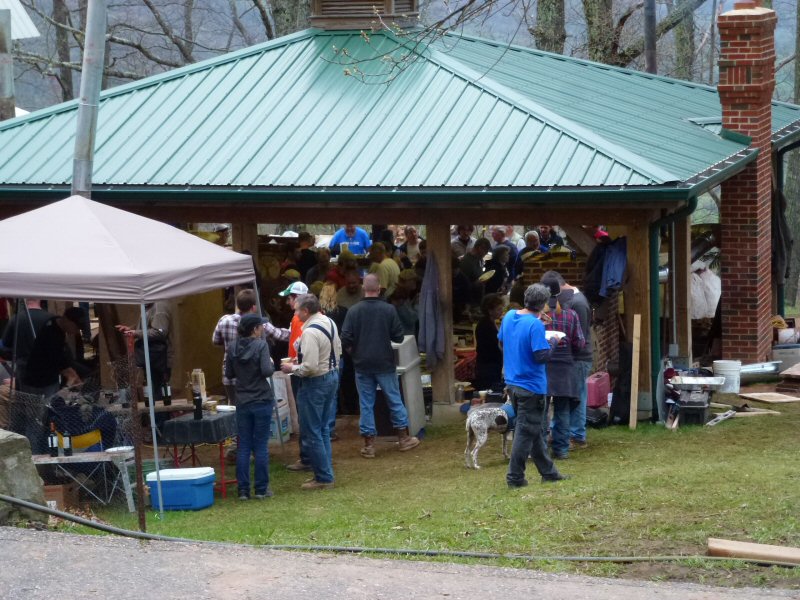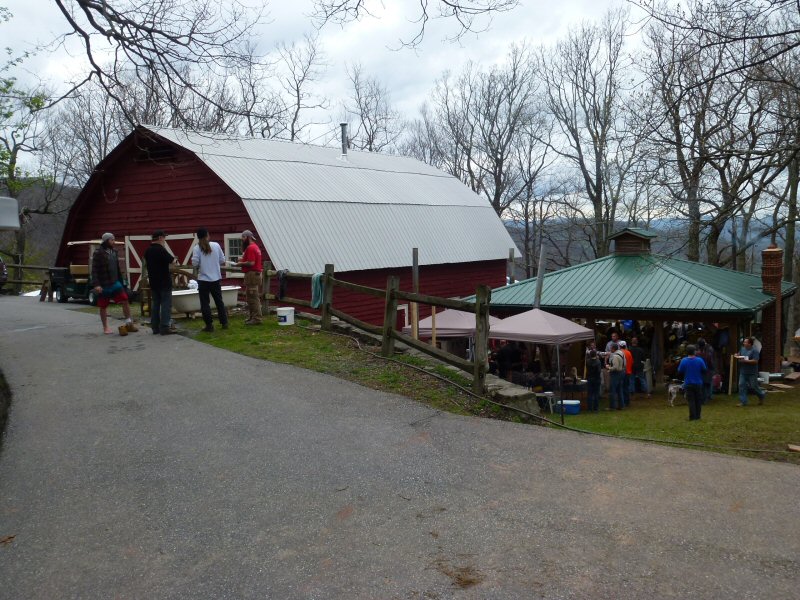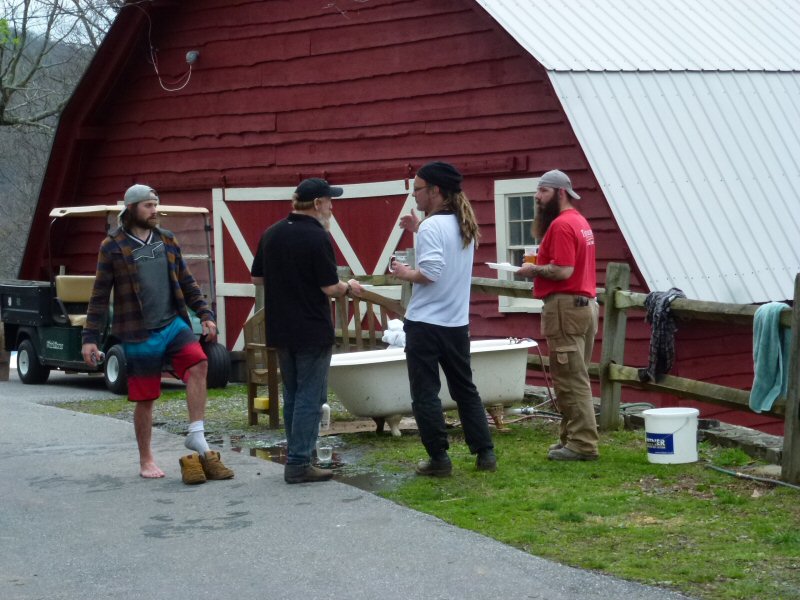 Hot tub powered by the Firetube stove.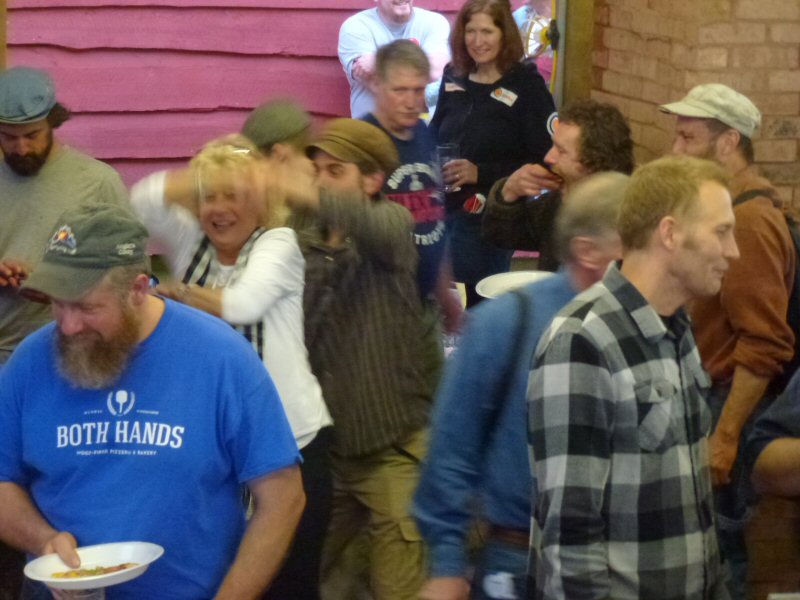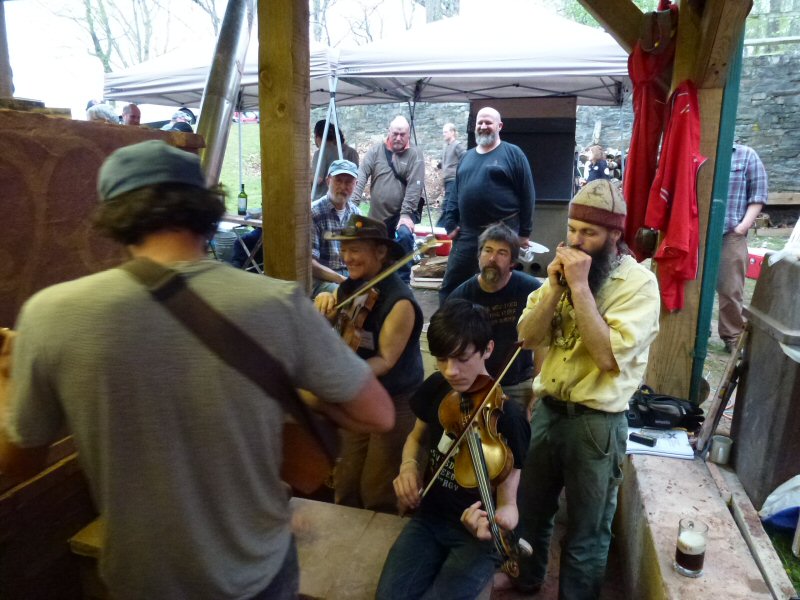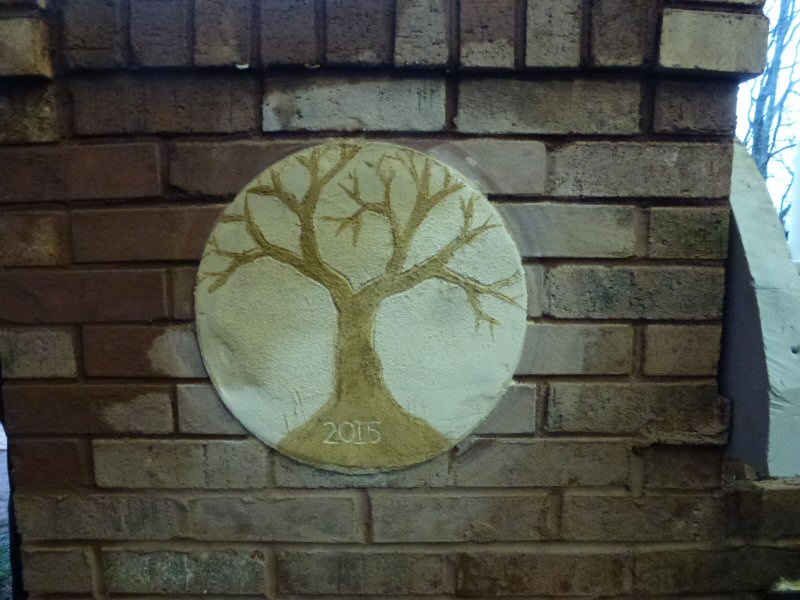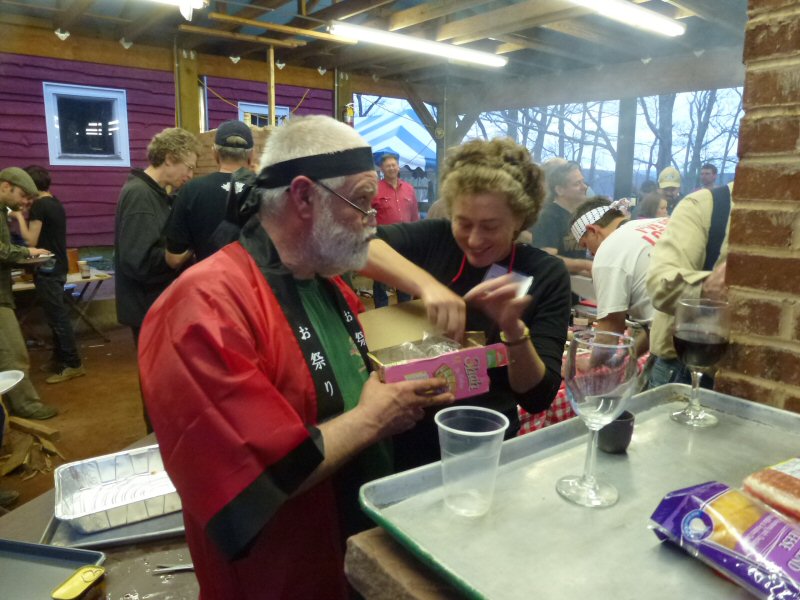 MHA fan Ferenc Bujna from Hungary sent his annual box of handmade marzipan and dried fruit, that was one of the big hits.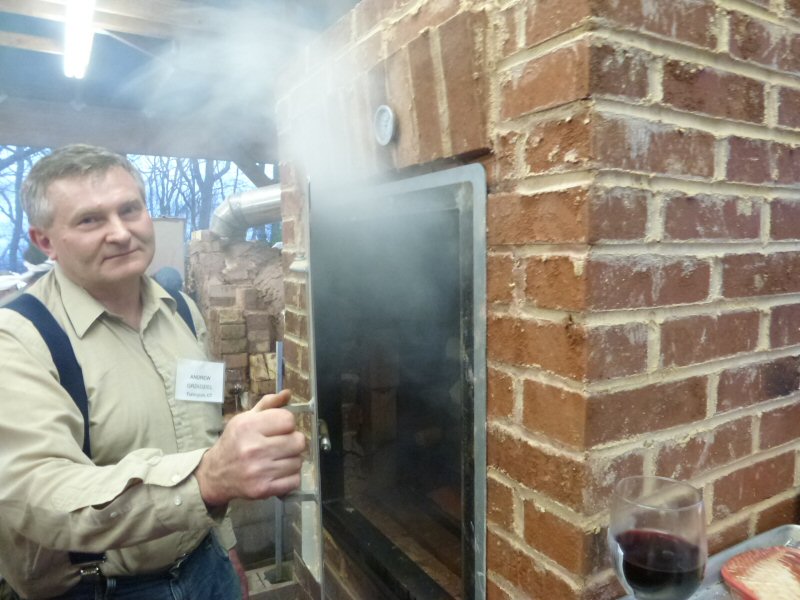 Andrew Grzadziel from Connecticut helps put last minute finishing touches on the smoker.
Andrew is of Polish origin, but has lived in Norway. He says the Norwegians send salmon to Poland to be smoked,
because of
Polish expertise in this area.
Unbelievable pizza.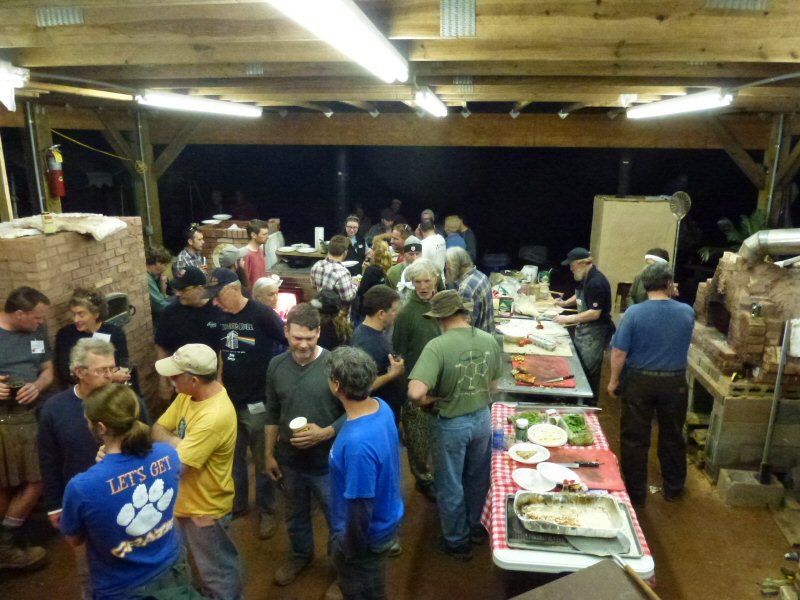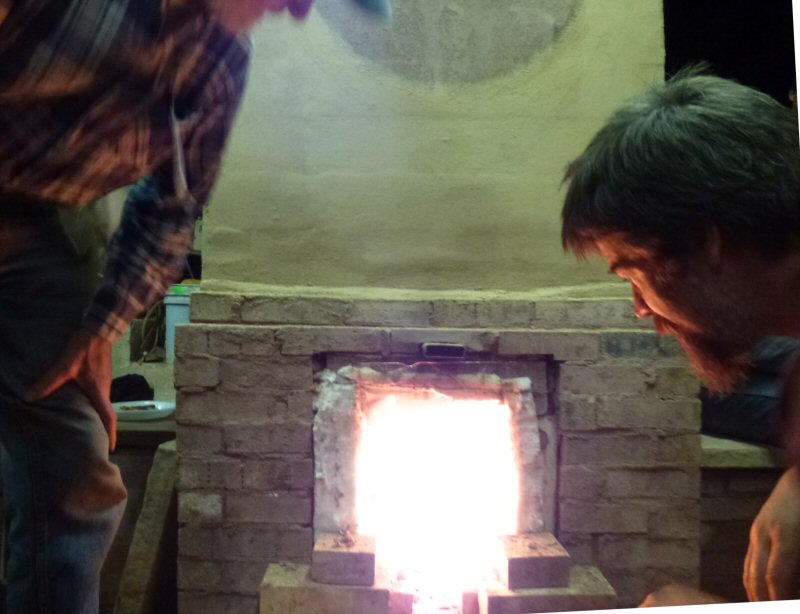 Checking out the rocket stove.
The heated benches were the place to be.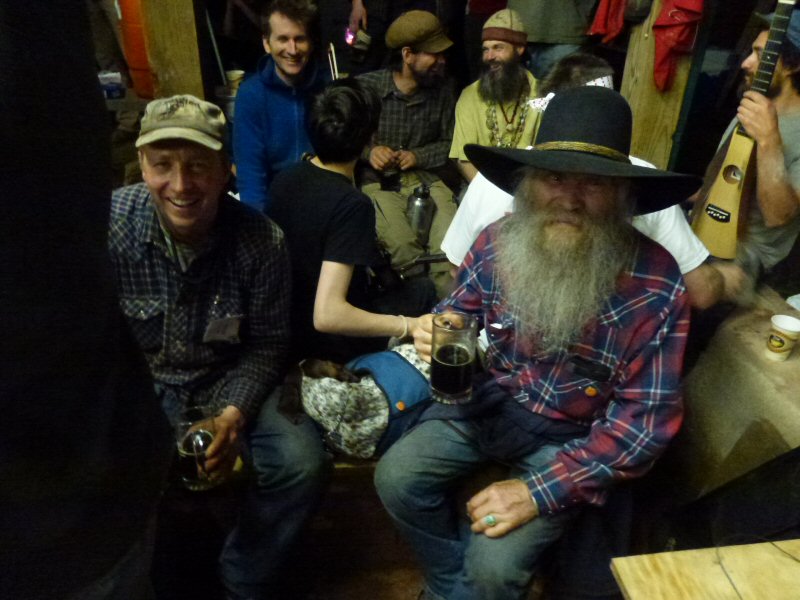 Checking out the rocket stove blind heated benches, powered by the "bell" effect.
New Board member Matt Helicke and MHA Founding Member, Dale Hisler.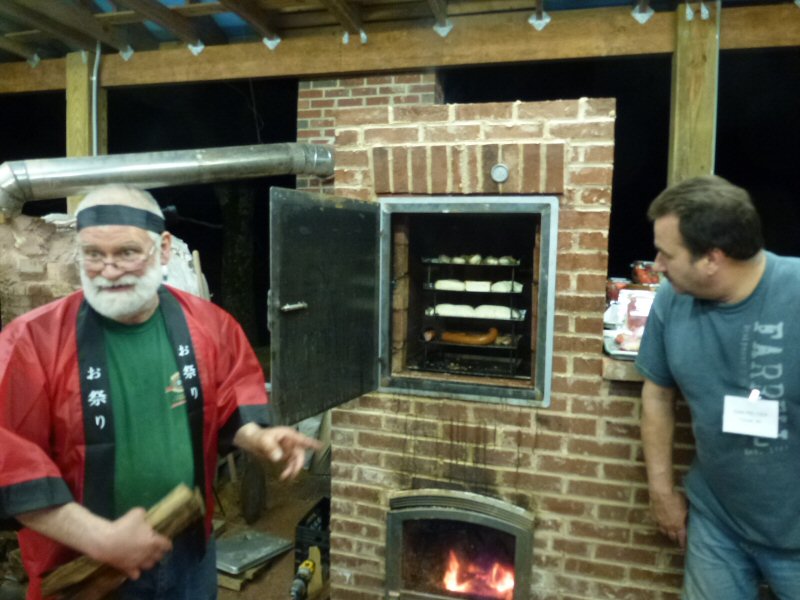 Smoking cheese and sausages.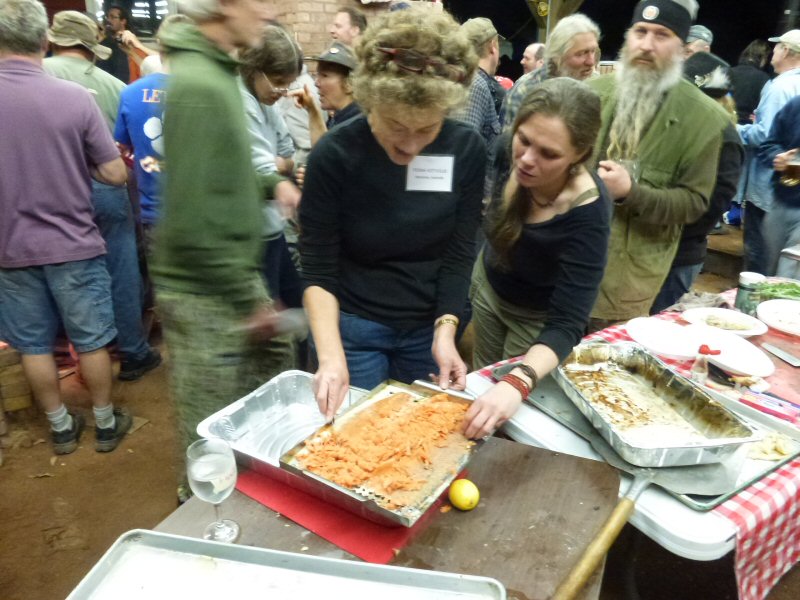 Smoked raw wild salmon. This one was incredible.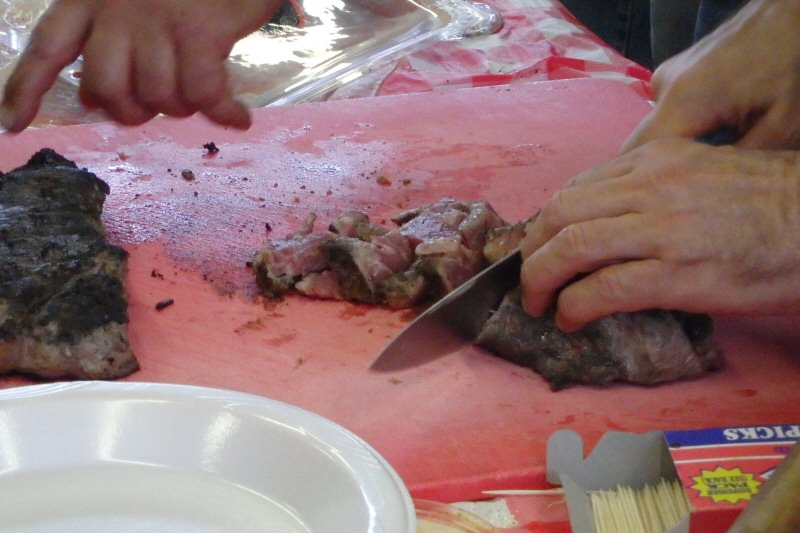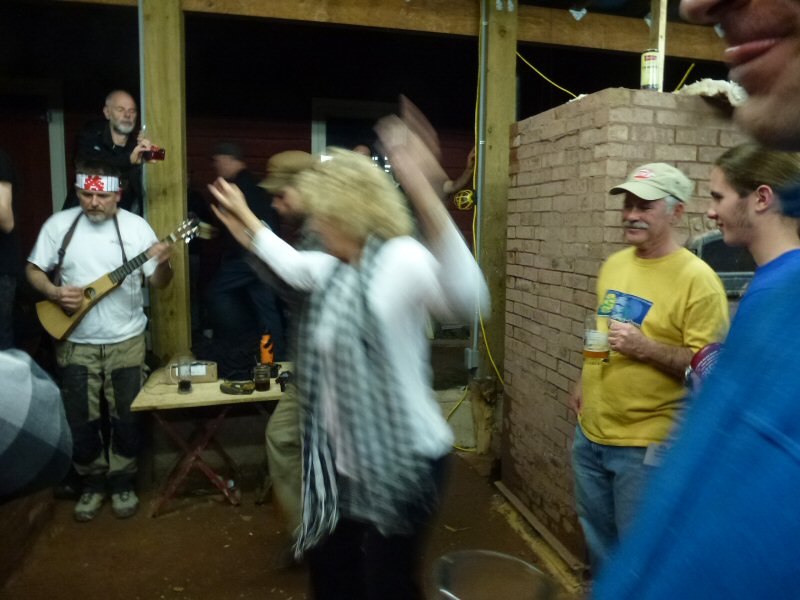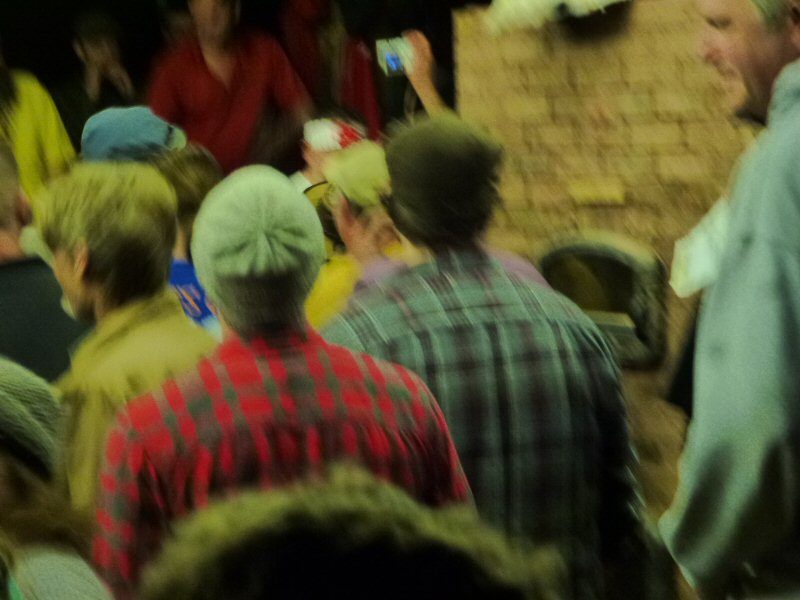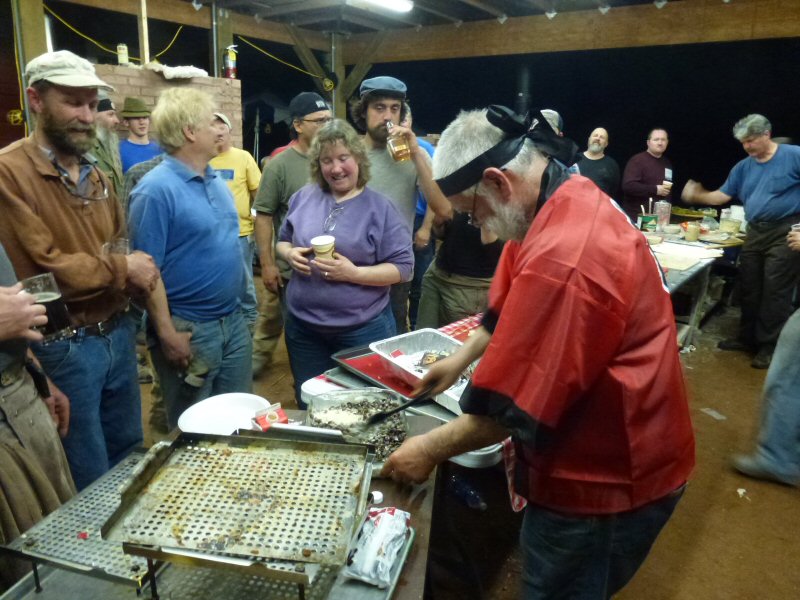 Infusing chocolate chips with bourbon, prior to smoking.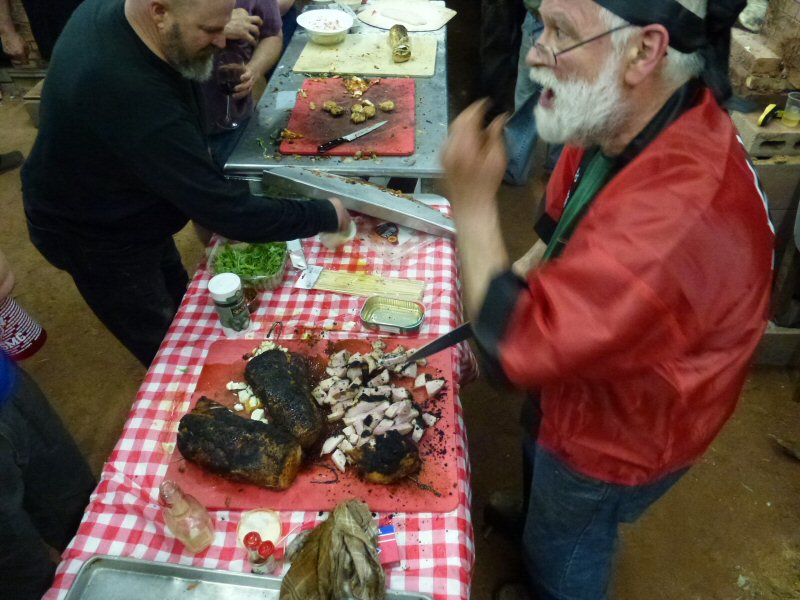 Smoked pork loin.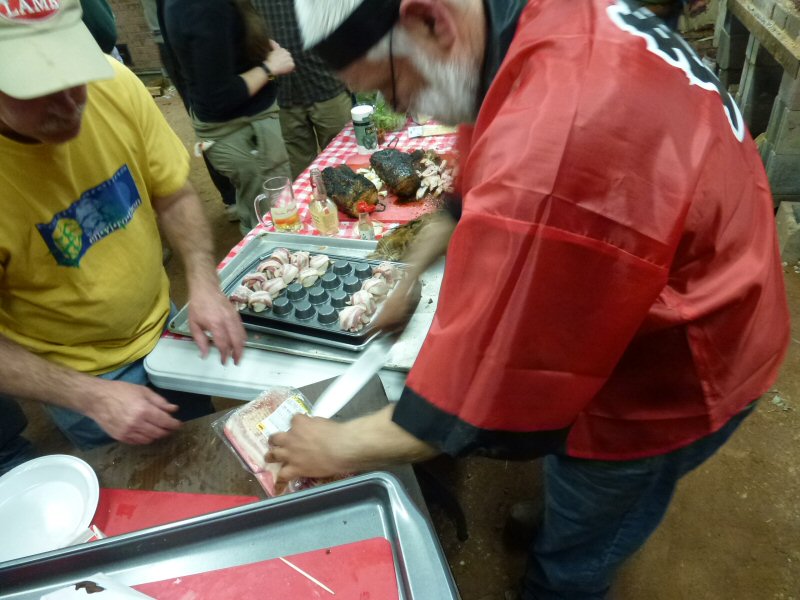 Making bacon cups. Forming them upside down on a muffin tin allows the fat to drain off and the bacon to crisp up.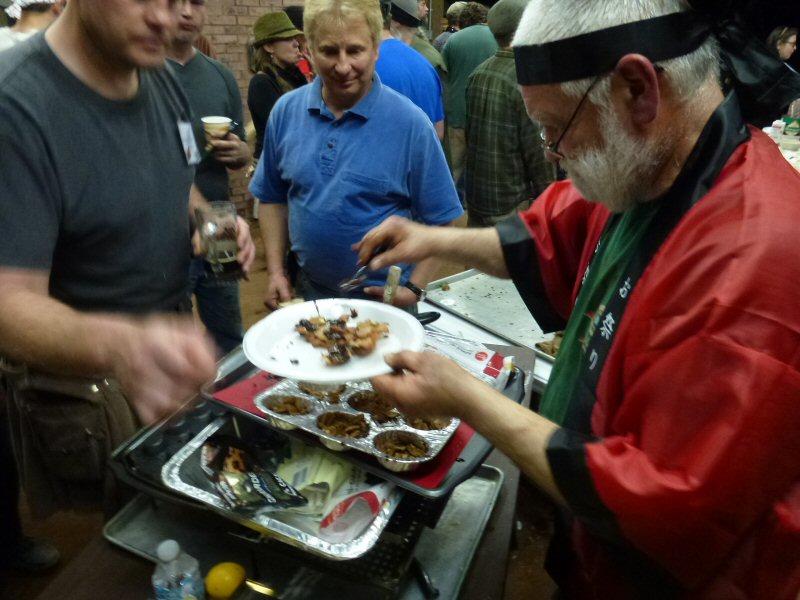 Smoked bacon cups are filled with peanut butter, and topped with smoked bourbon infused chocolate.
This one is worth waiting for.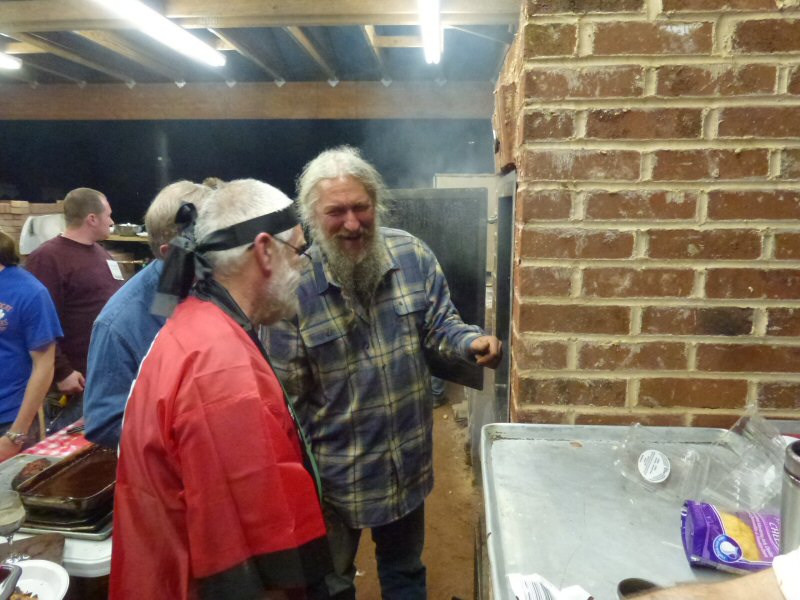 Eustace Conway, one of the stars of History Channel's "Mountain Men" dropped in.
His 1000 acre Turtle Island Preserve is near Boone NC, about an hour away.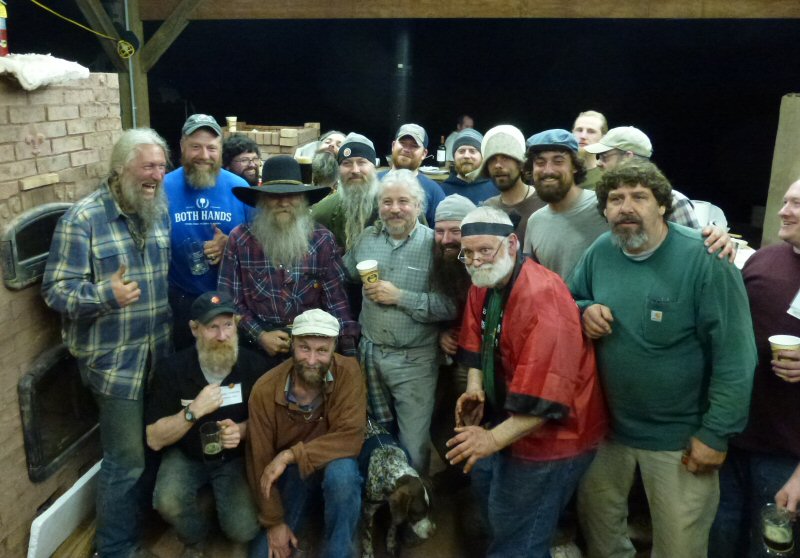 MHA's mountain men.
Around 1:00 am.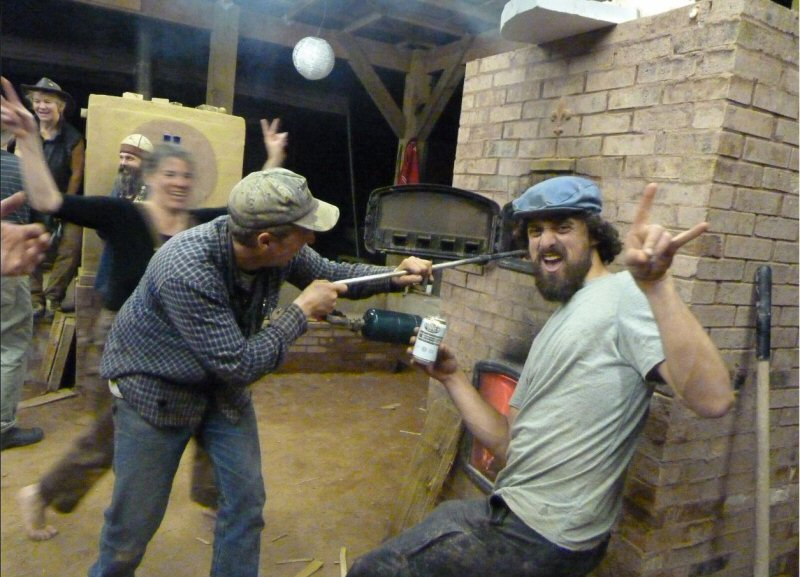 Later that night.....
See also:
2007 Photo Report
2006 Photo Report
2004 Photo Report
2003 Photo Report
2002 Photo Report
2001 Photo Report
2000 Photo Report
1999 Photo Report
1998 Photo Report
1997 Photo Report
This page was last updated on April 24, 2015
This page was created on April 22, 2015
Back to: