2014 MHA Annual Meeting
Hydronic heating with a masonry heater
With Joe Copeland, Eric Moshier and Dan Givens

Eric Moshier prepares a base for a 32" x 48" J-loop heater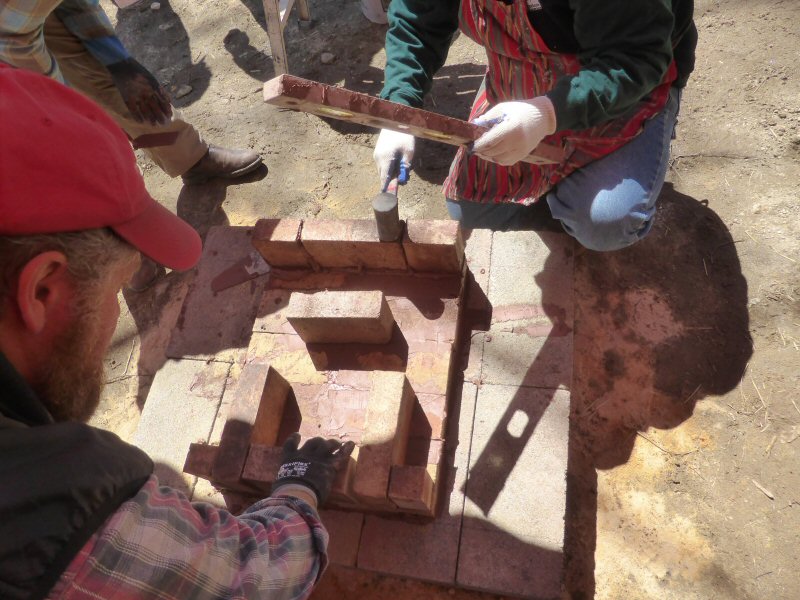 Bottom end of inner core. Heat exchange channels will be added later on either side. Gases will dowdraft to the right of the inner core,
cross over at the rear, and updraft to the left of the inner core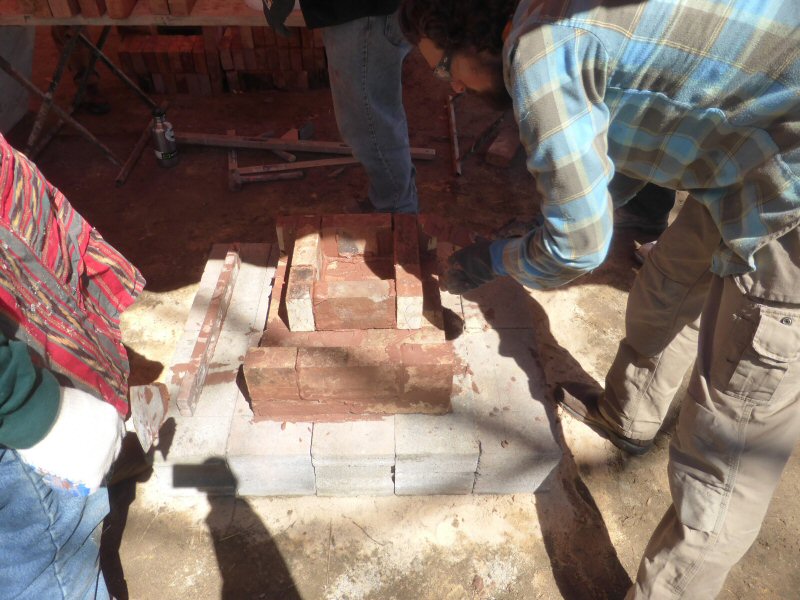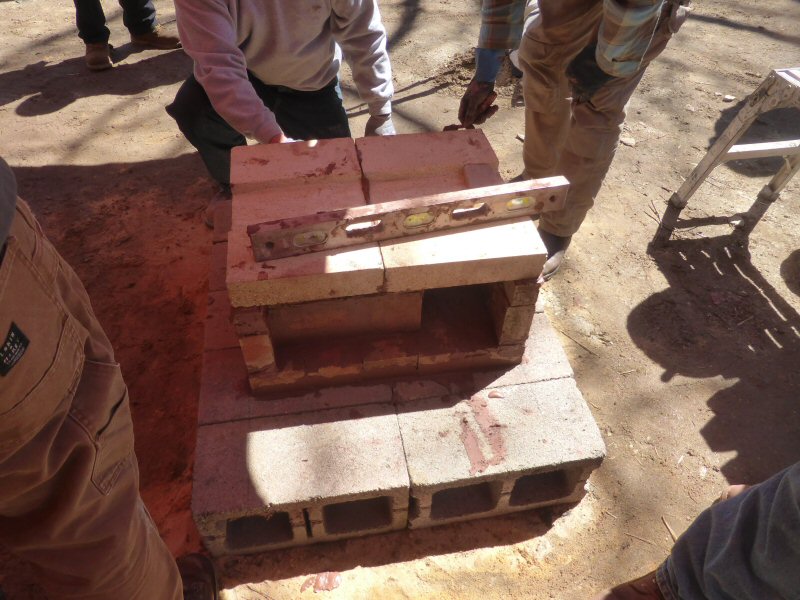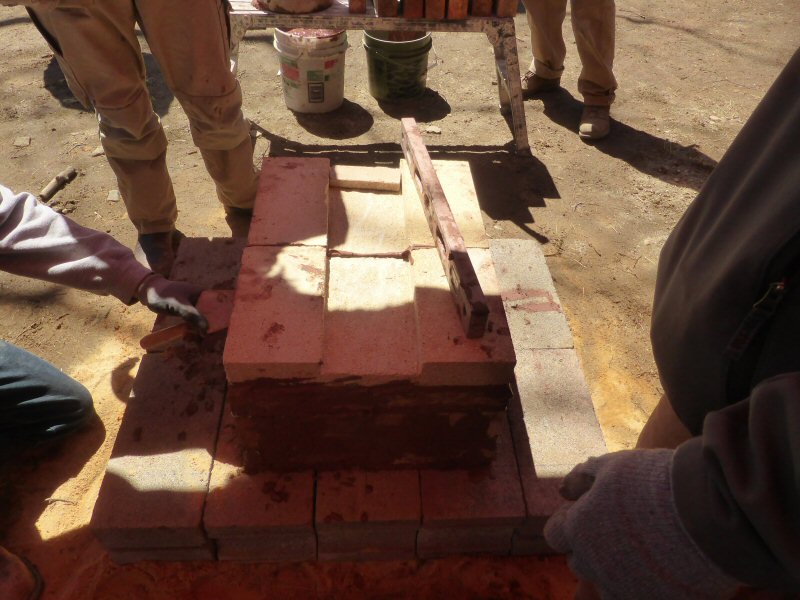 Combustion supply air channel routed into the firebox floor sub-slabs, which will feed the horizontal air slots in the
firebox, built in a similar fashion to the
Austrian Eco-labelled specification.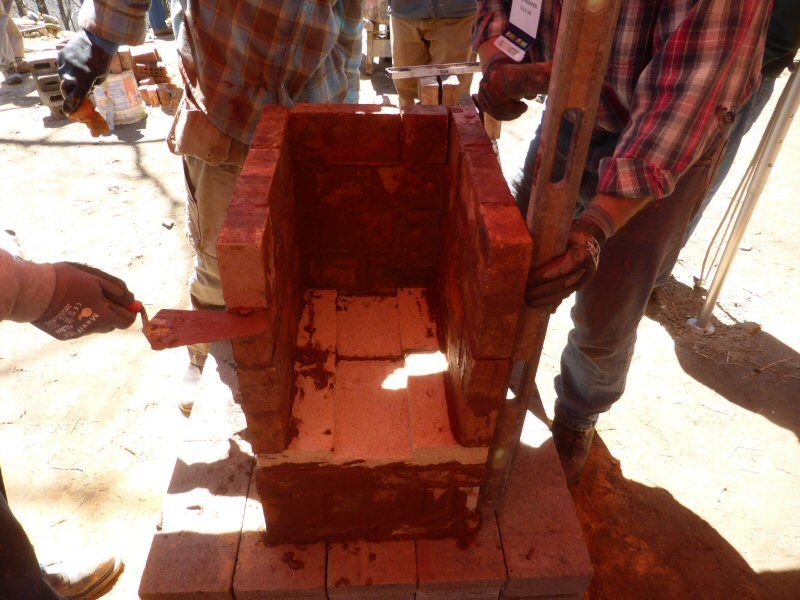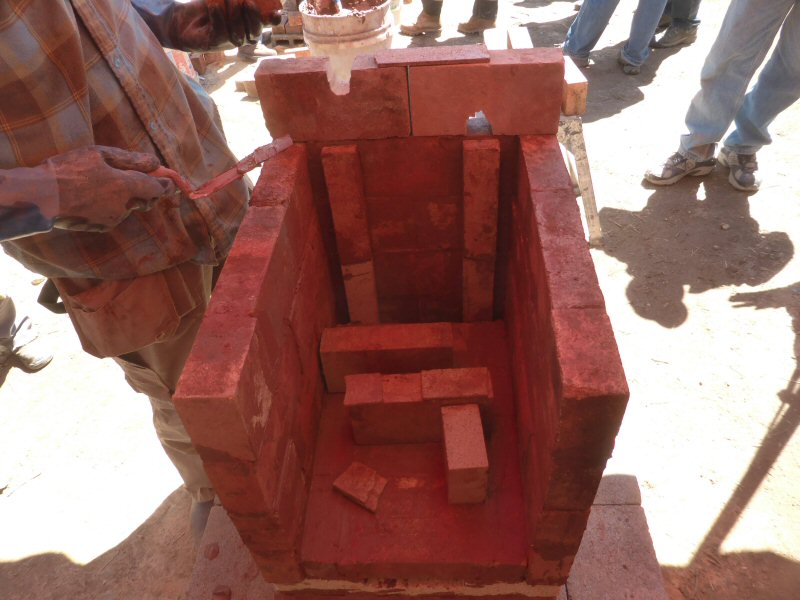 The two rear holes are for the water coil (see next photo).
The spacer strip is to create channels to distribute the combustion air to the firebox air slots.
Double loop 3/4" i.d. 304 stainless coil from
Hilkoil.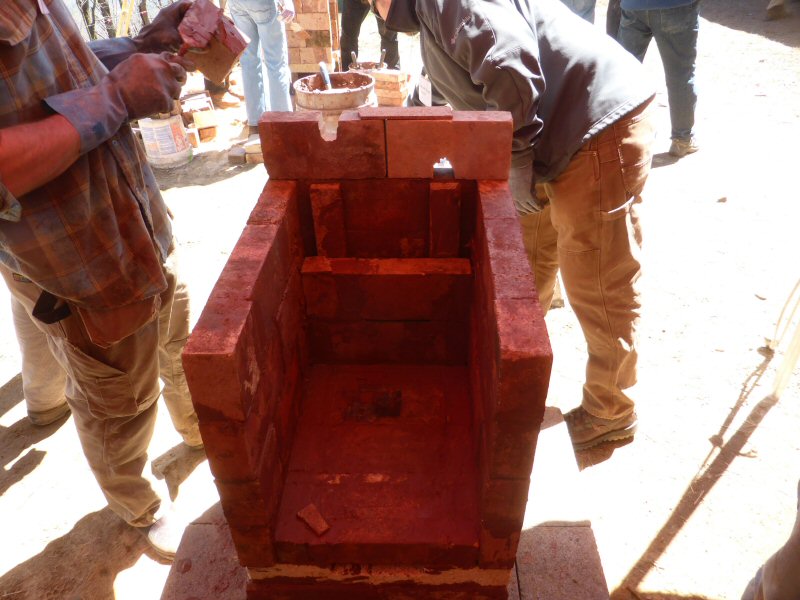 The rear of the firebox has horizontal air slots at the horizontal firebrick joints.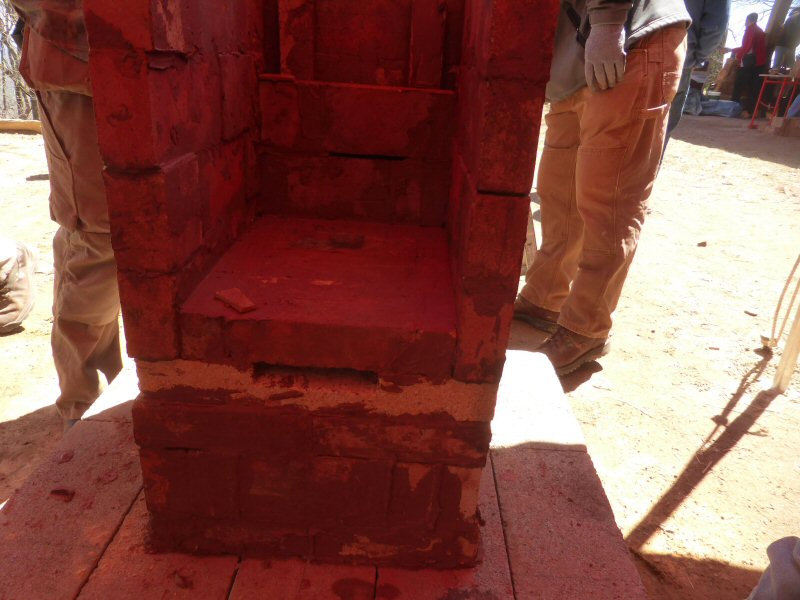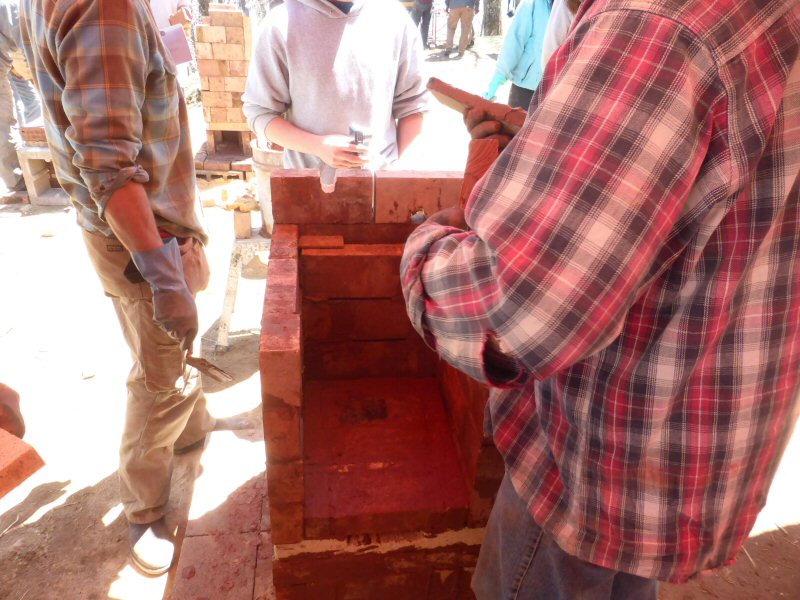 Air slot detail.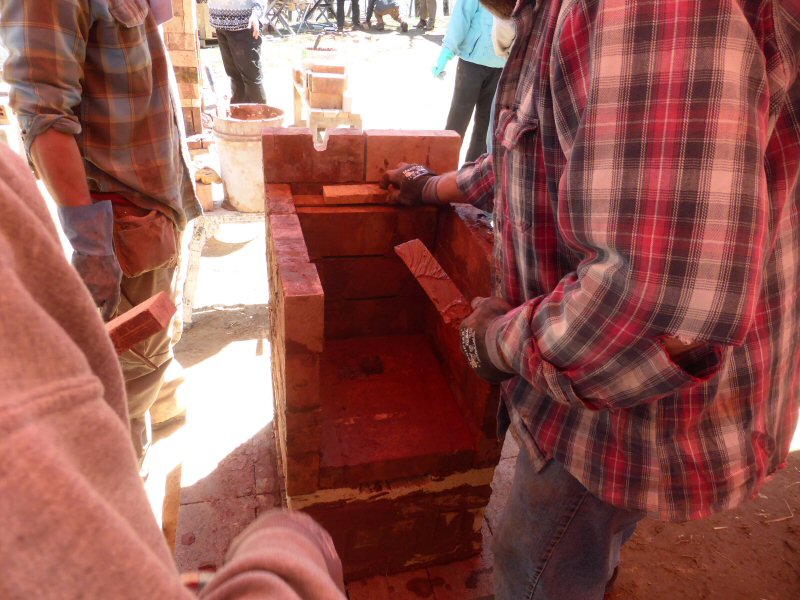 Air slot detail.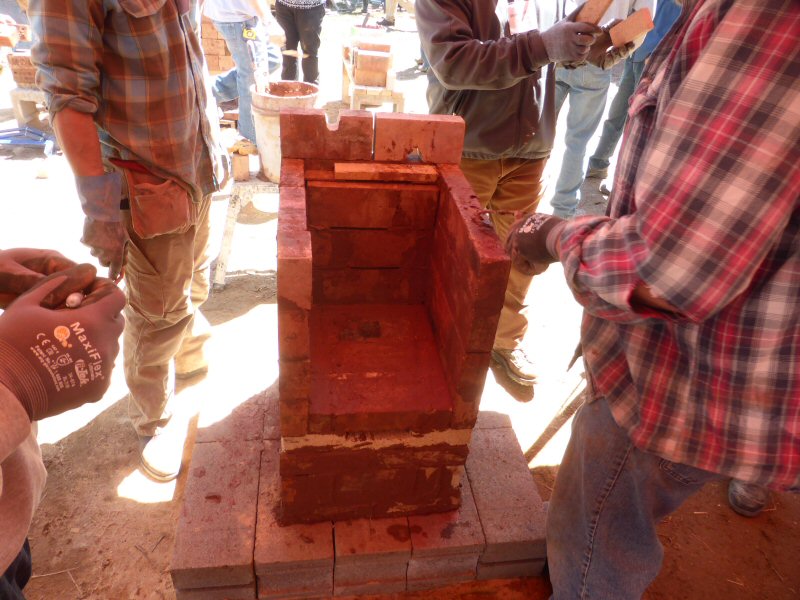 Air slot detail.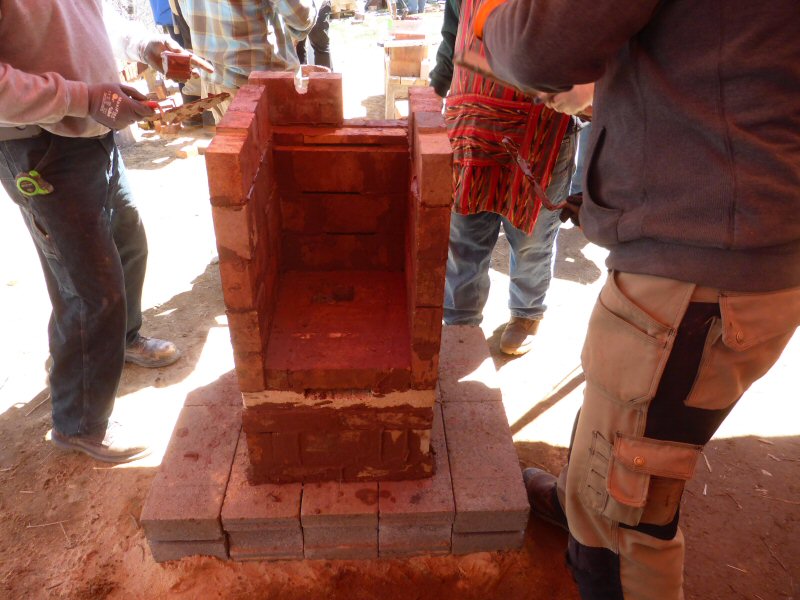 Air slot detail.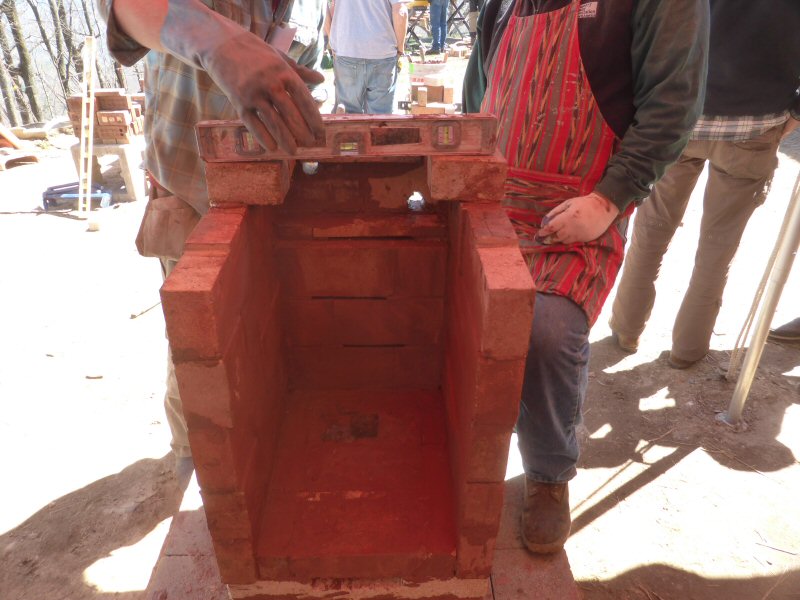 Corbelling out a support ledge for the firebox ceiling.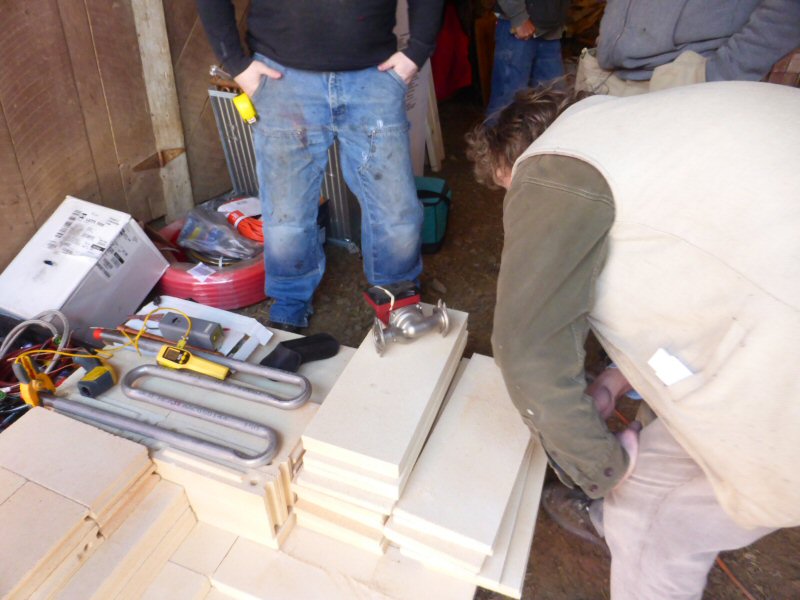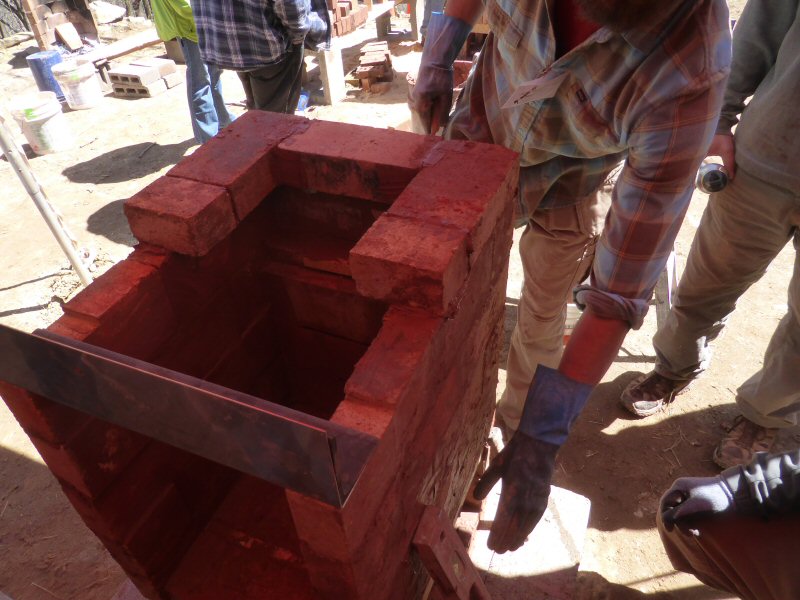 Steel firebox lintel in front.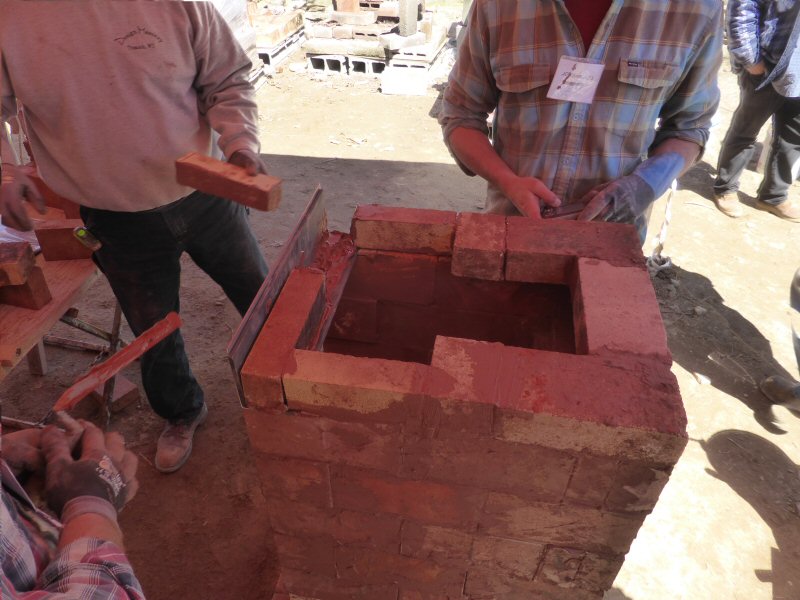 Lintel is in two parts, a 1/4" angle iron and a stainless sheet metal bond break.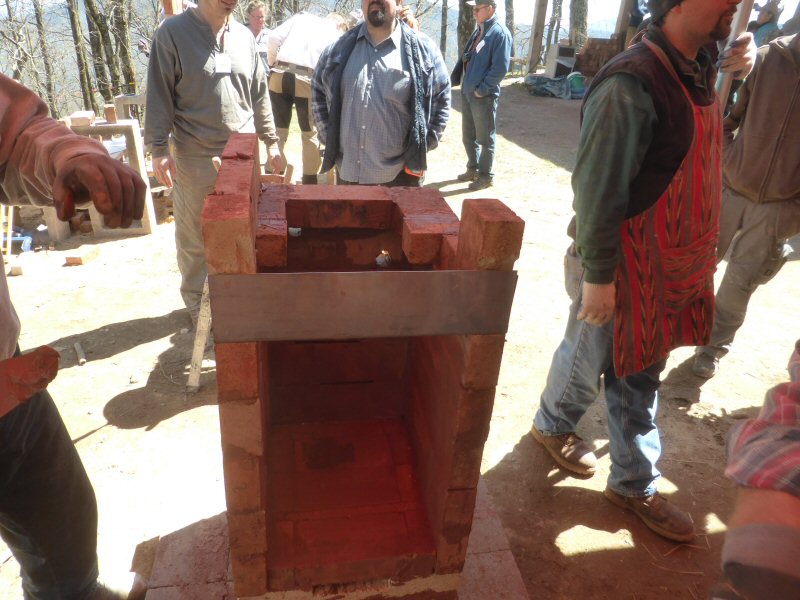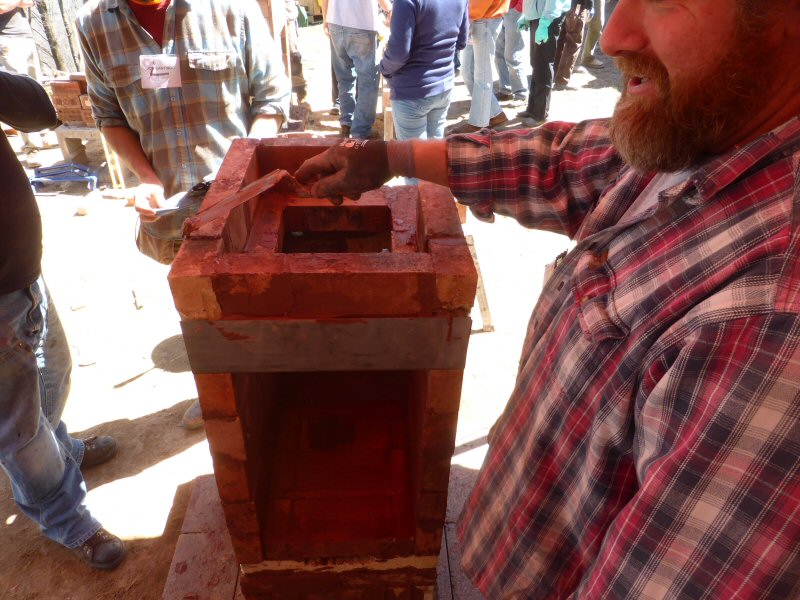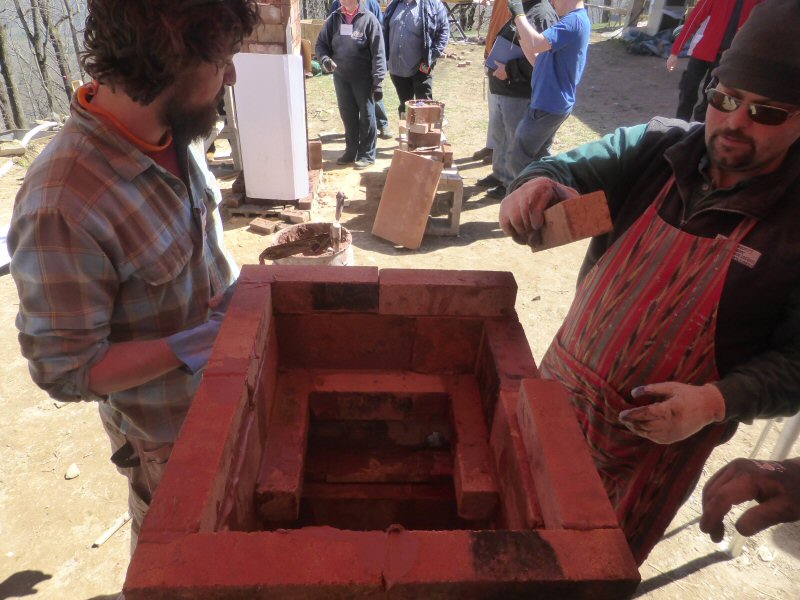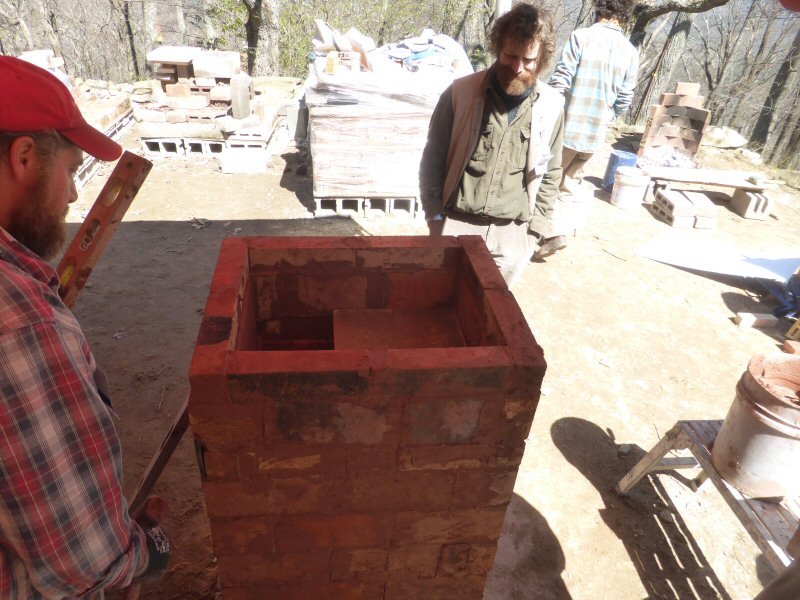 Firebox ceiling in place.
Bake oven back.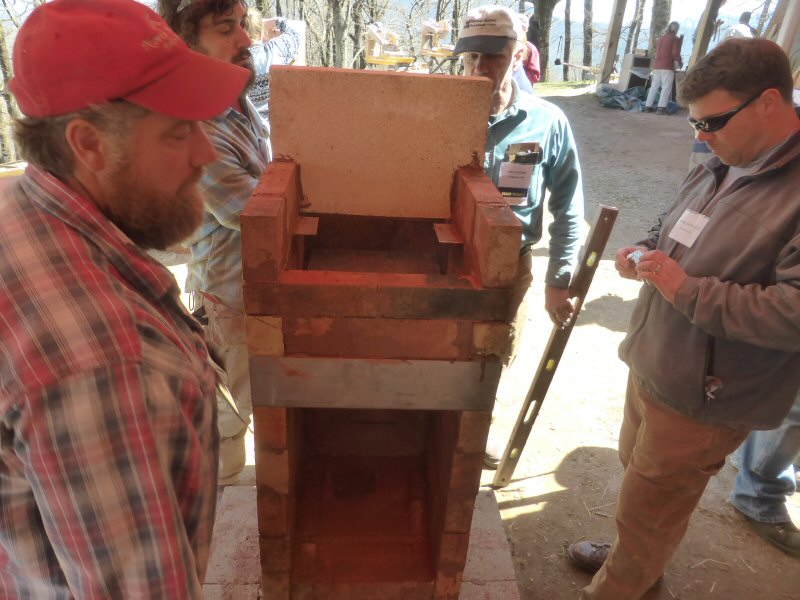 Stainless sheet metal angle supports for bake oven floor.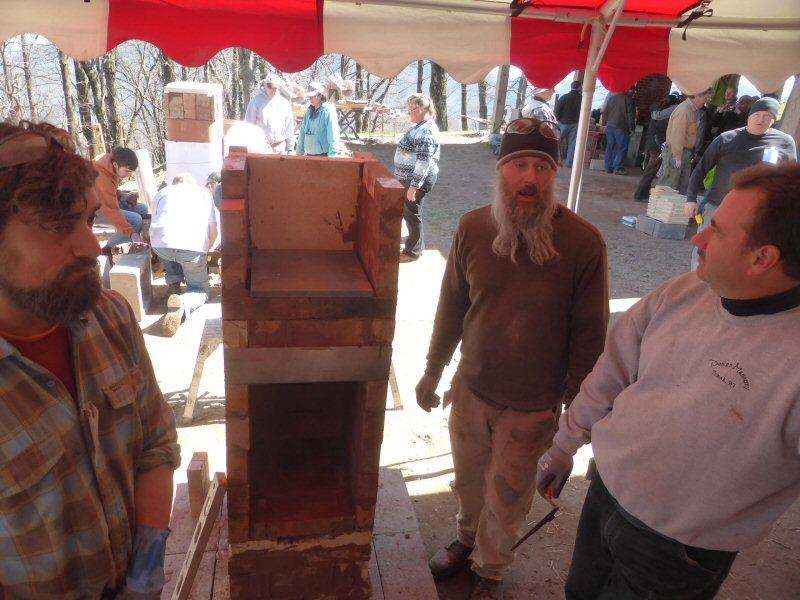 Replaceable soapstone bake oven floor.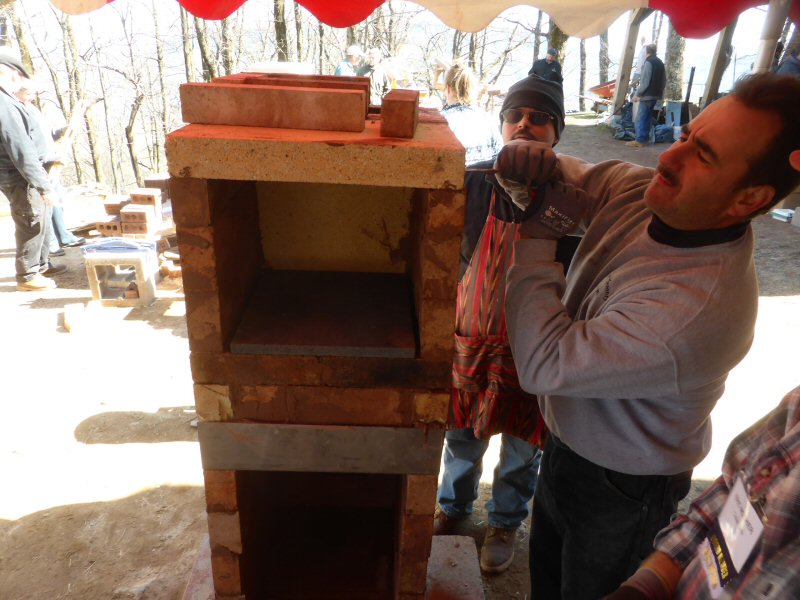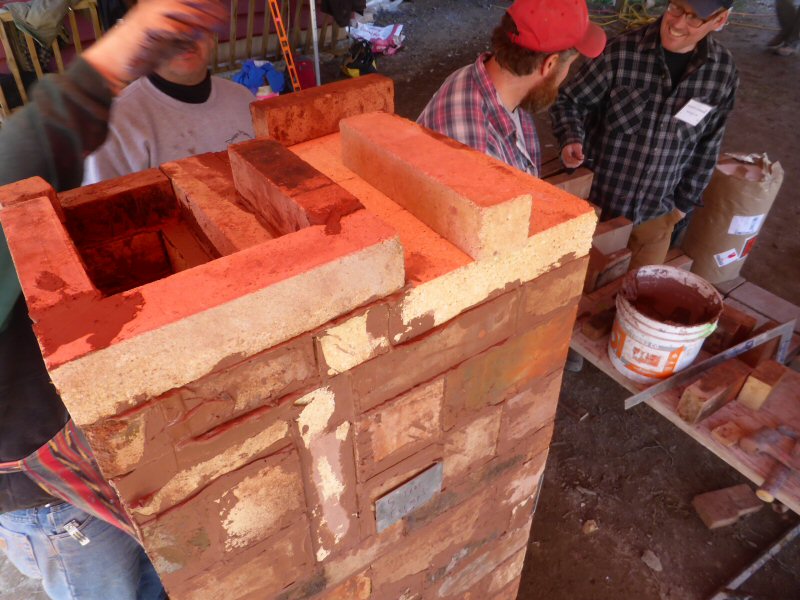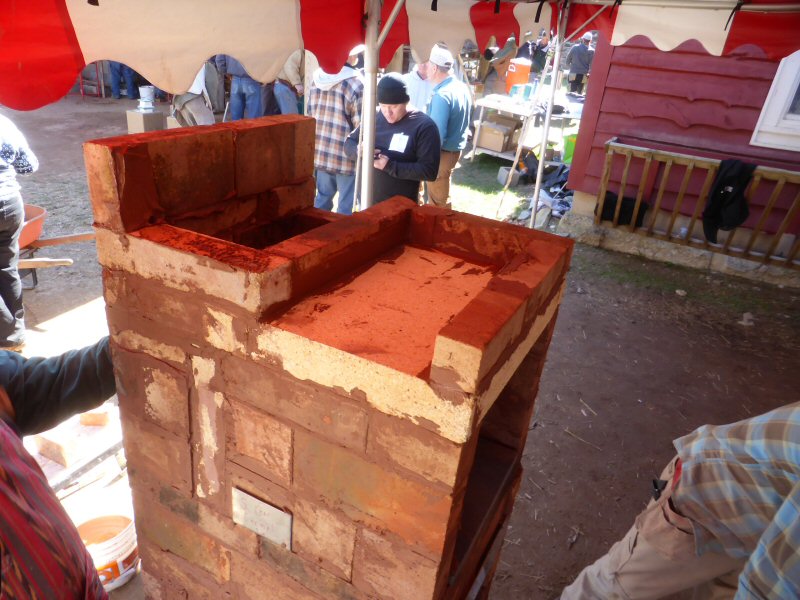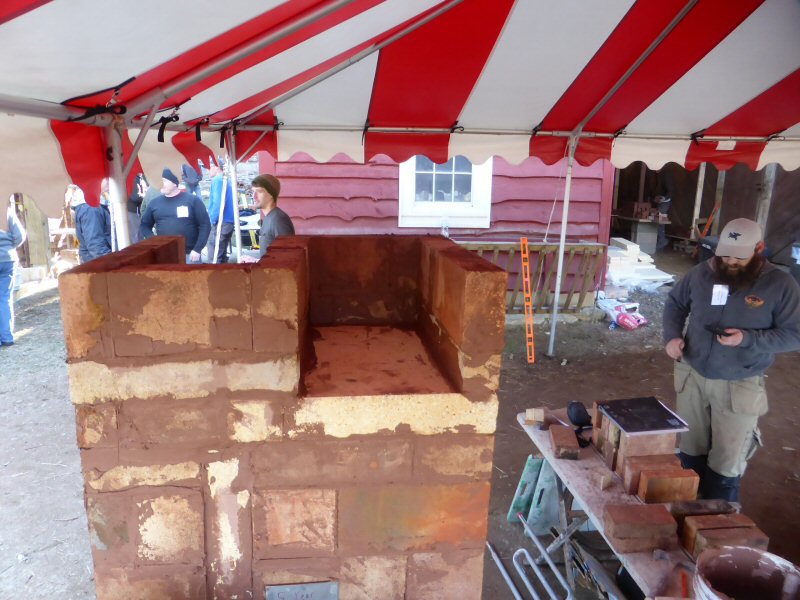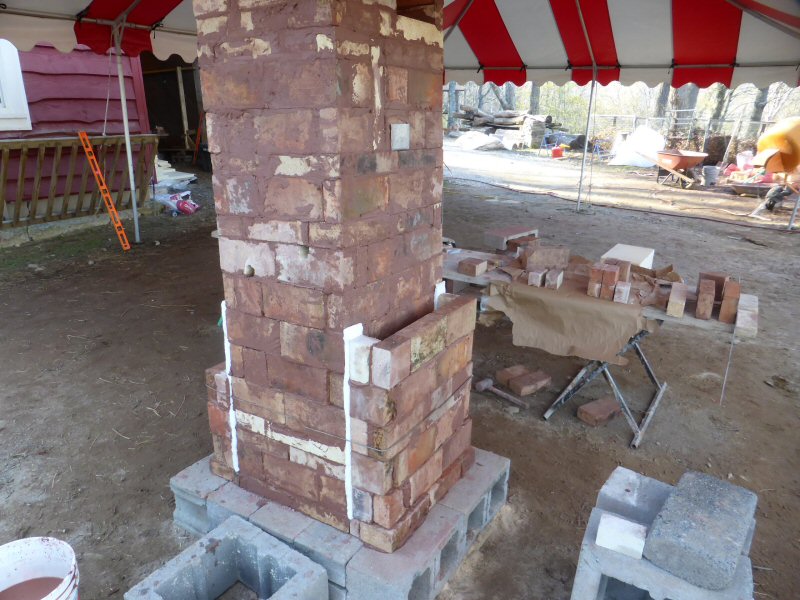 Building the side heat exchange channels. There are ceramic fiber expansion joints to accommodate horizontal thermal expansion.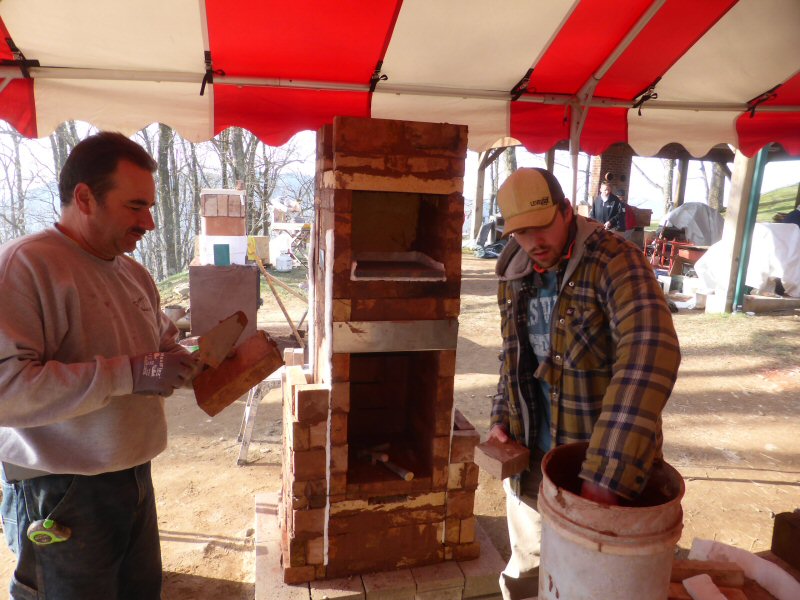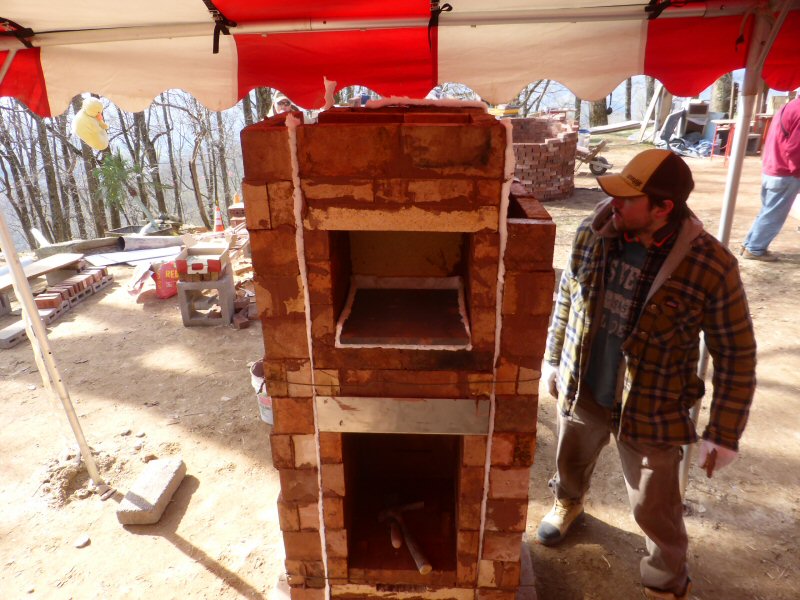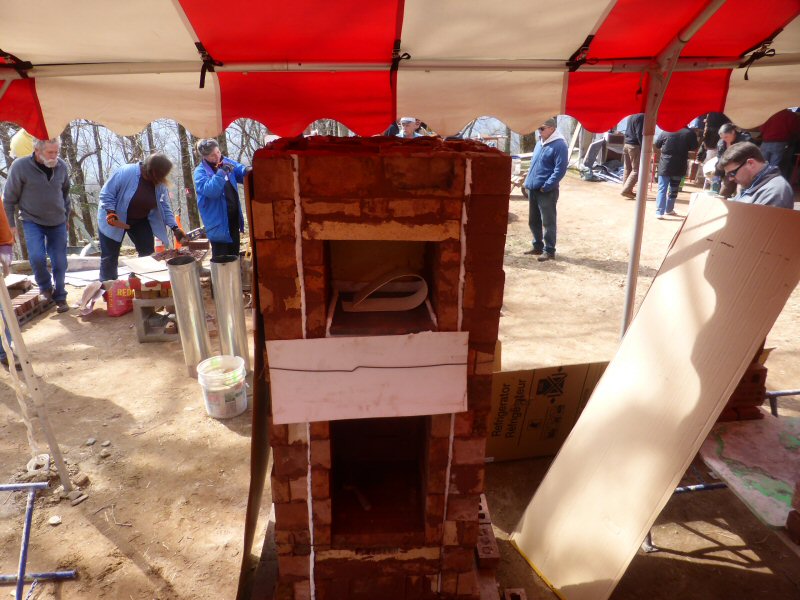 Getting ready to wrap with a cardboard expansion joint.
Ceramic paper is added in front of the lintel, which gets quite hot.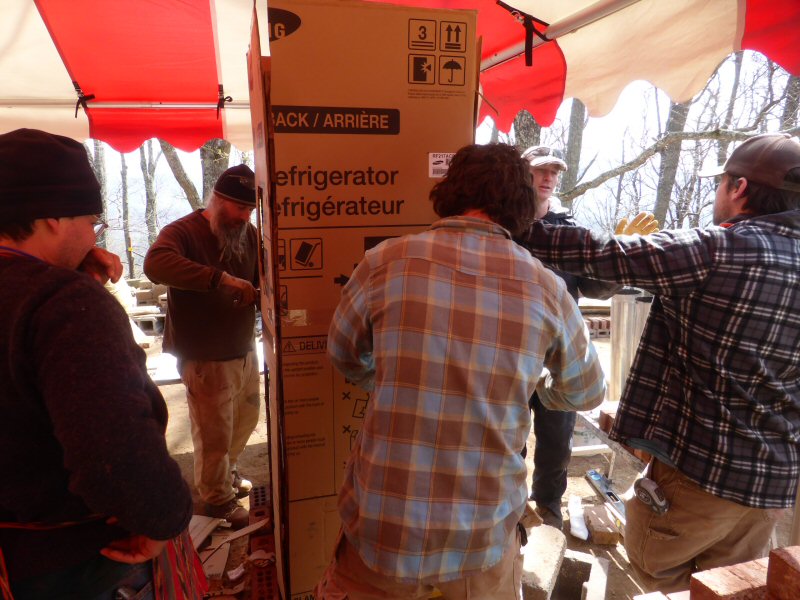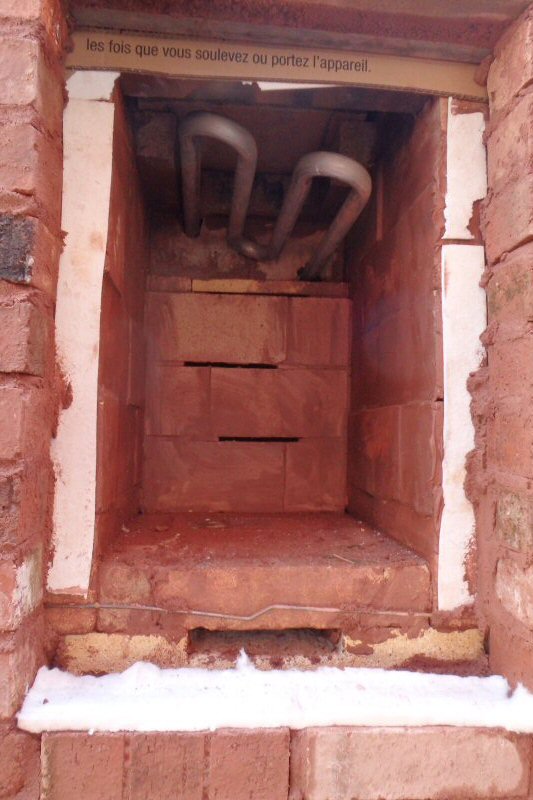 Water coil installed.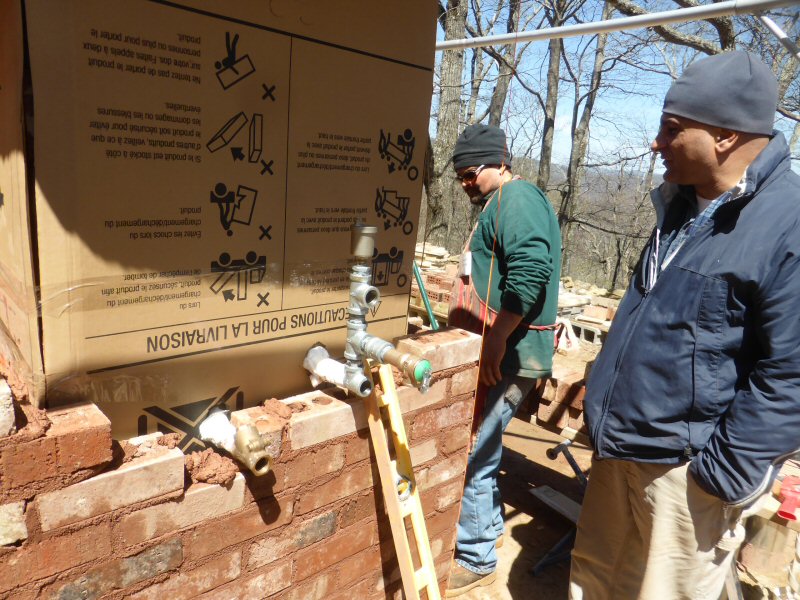 Starting to plumb the rear of the coil.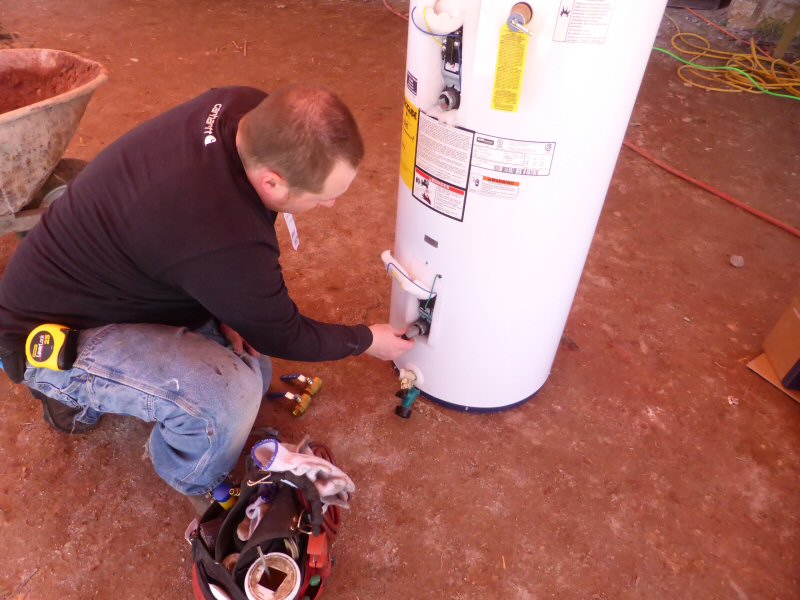 Joe Copeland is a plumber from Fairbanks, Alaska.
He and Dan Givens did a 2 hour presentation on Day 2, sharing their considerable experience building hot water into masonry
heaters in Alaska.for the last several years.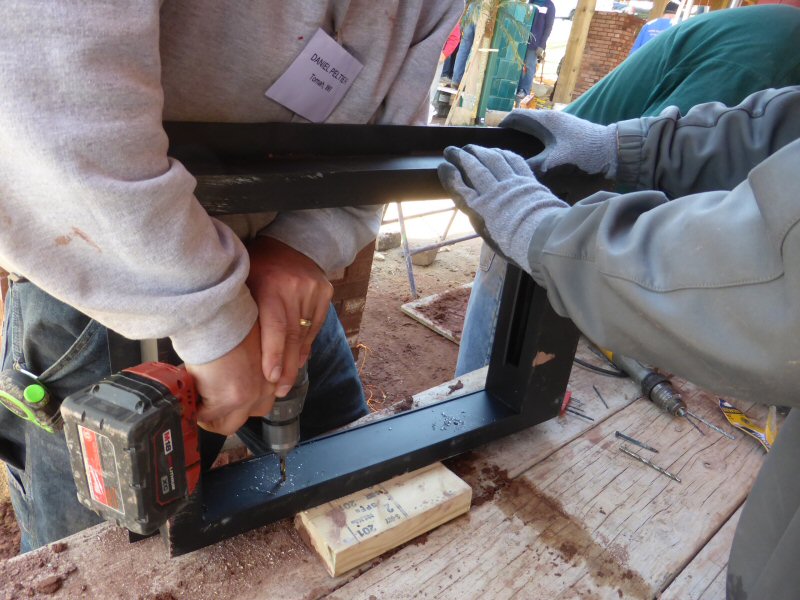 Preparing the air frame door for installation.
This is a door that Eric Moshier
manufactures
, and supplies part of the combustion air through the door top air wash slot, visible to the
right in the photo.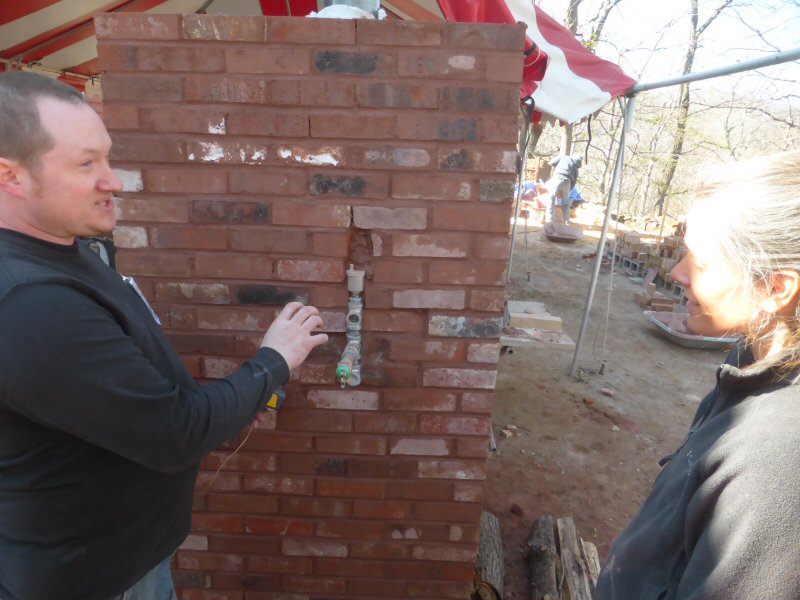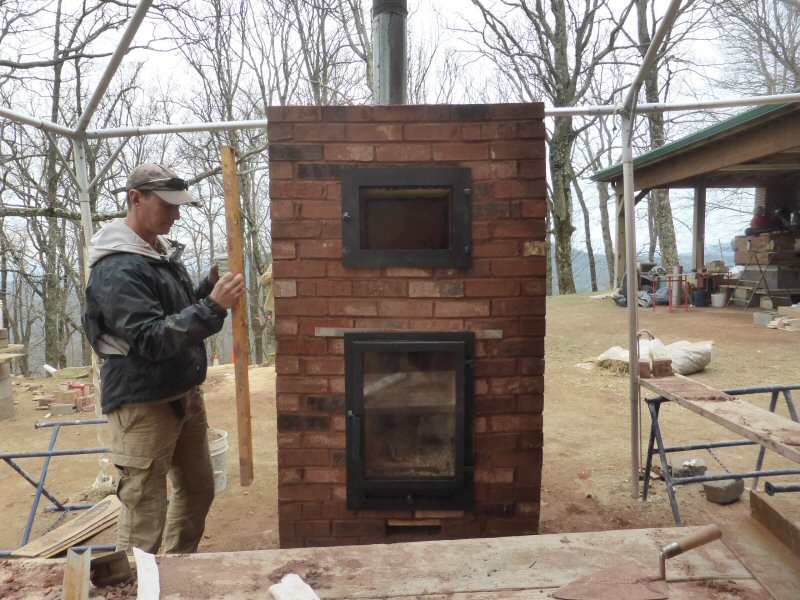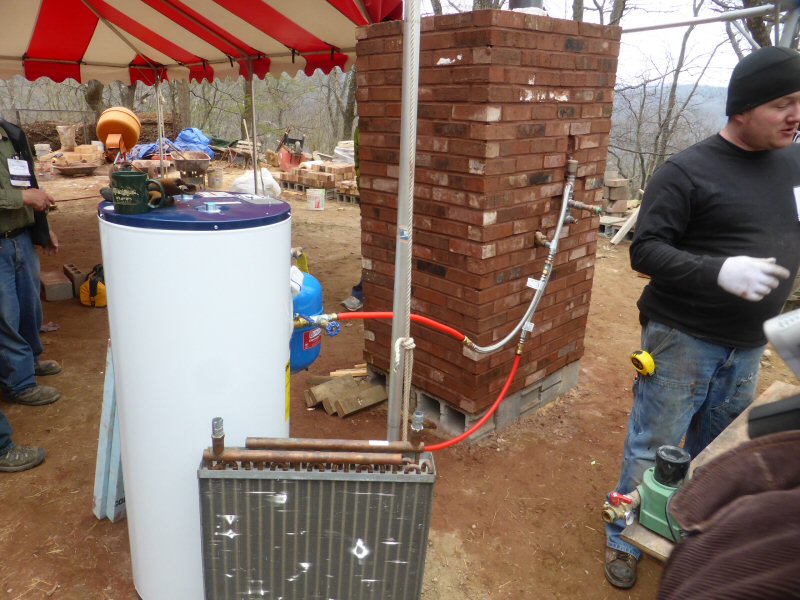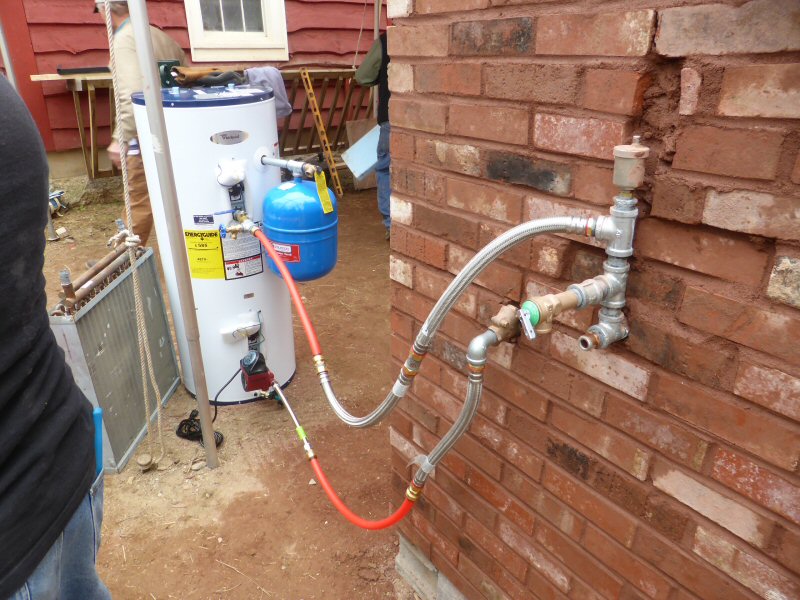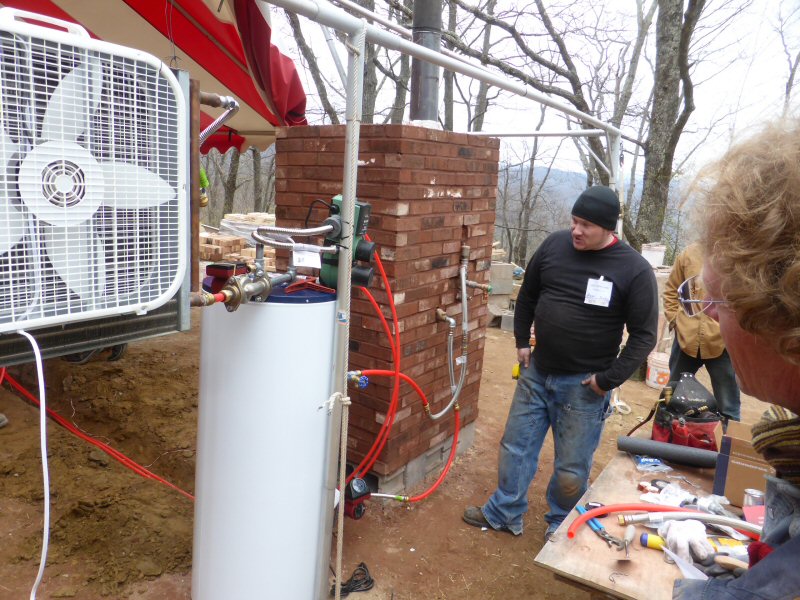 The coil is plumbed up to a hot water tank, which is connected to a fan-coil unit.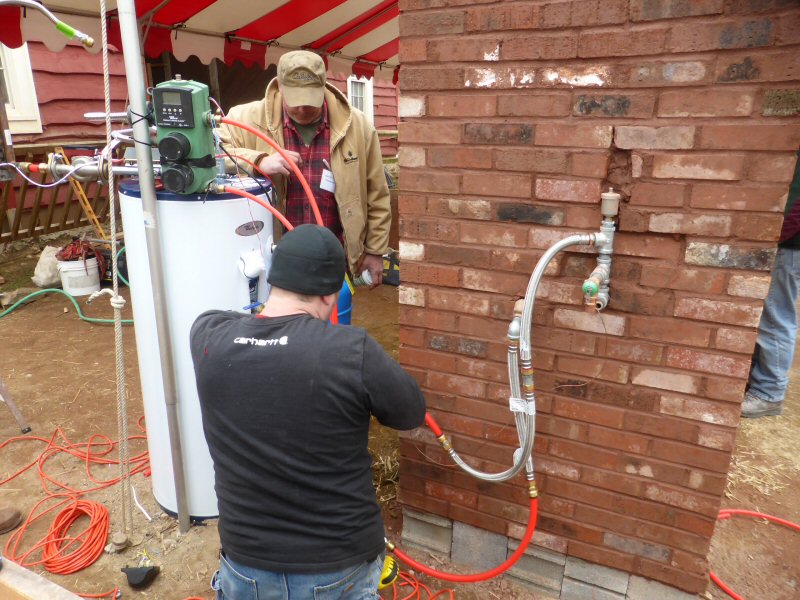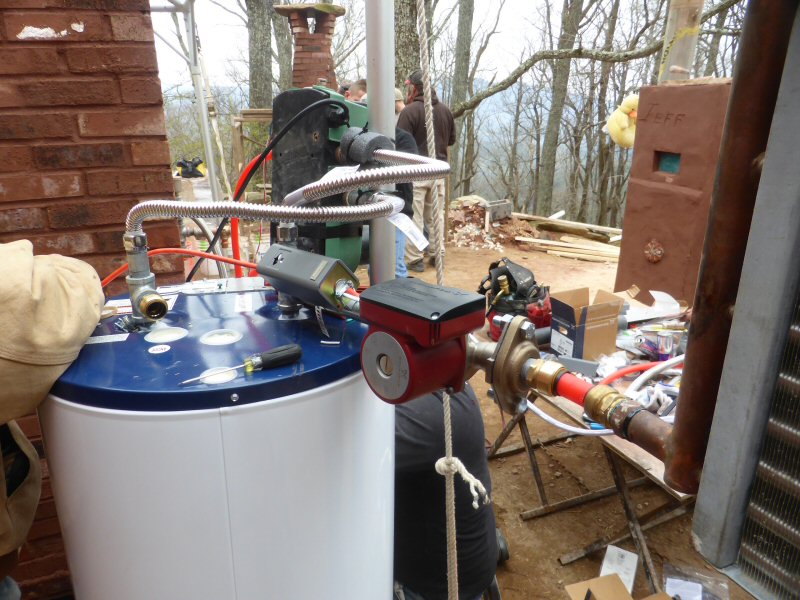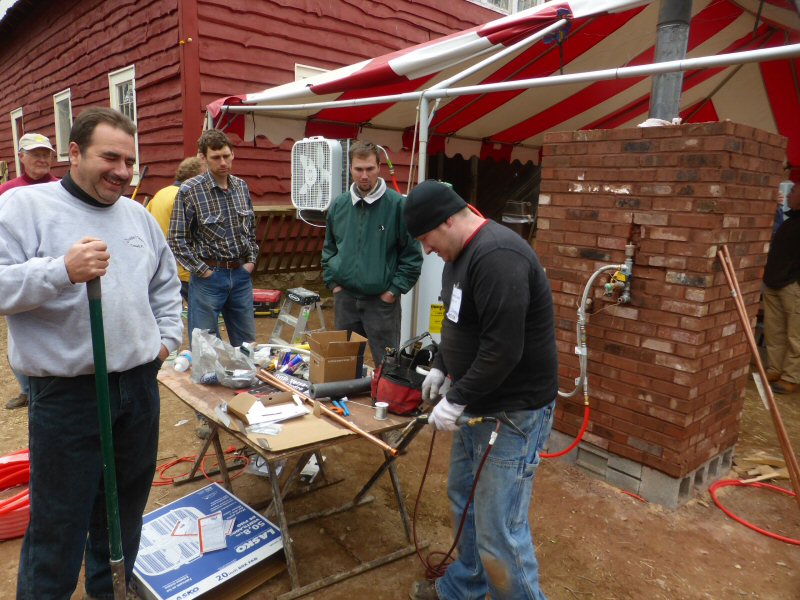 Back to Wildacres 2014 Photo Report

See also,


Experimental Masonry Hydronic Heating Workshop with Alex Chernov
2007 Photo Report
2006 Photo Report
2004 Photo Report
2003 Photo Report
2002 Photo Report
2001 Photo Report
2000 Photo Report
1999 Photo Report
1998 Photo Report
1997 Photo Report
This page was last updated on August 18, 2014
This page was created on June 18, 2014
Back to: