2014 MHA Annual Meeting
Testing the Norcore 5 run heater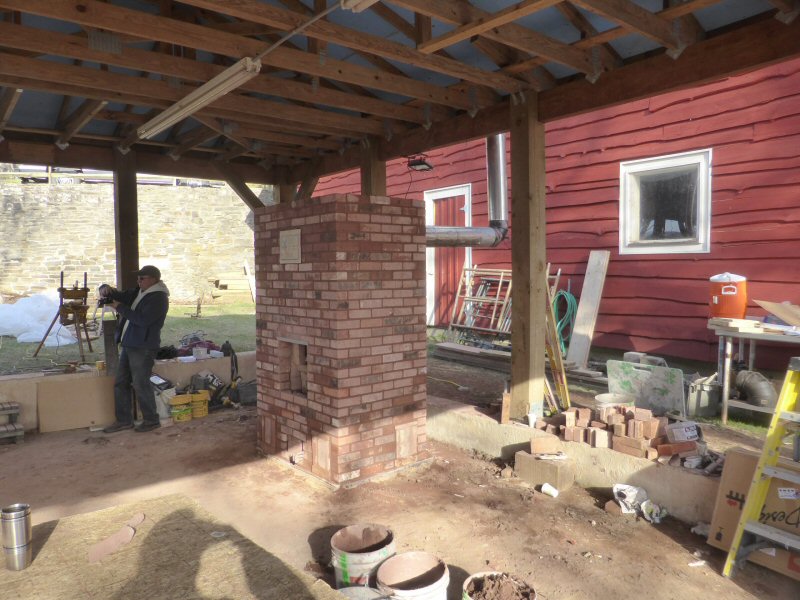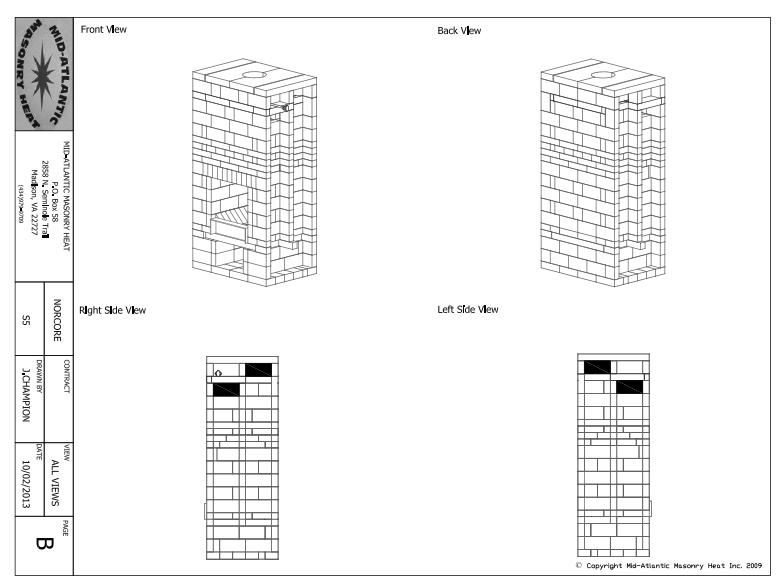 4 views of core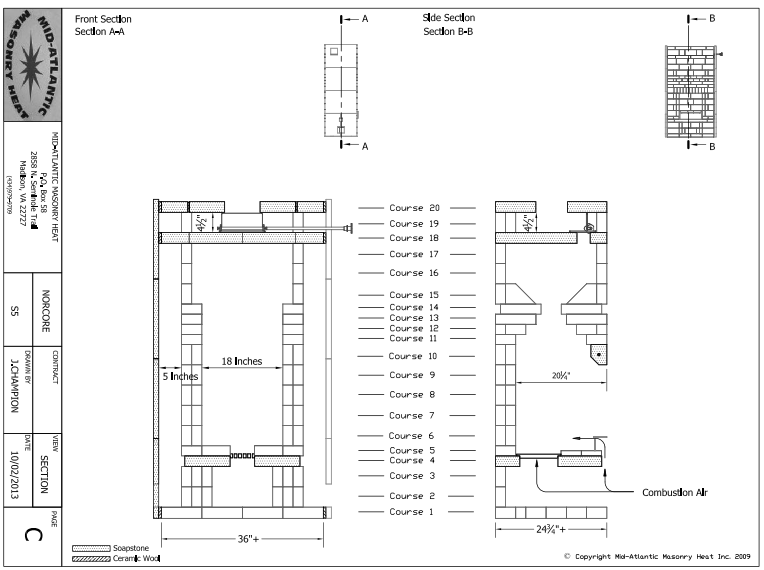 Sections.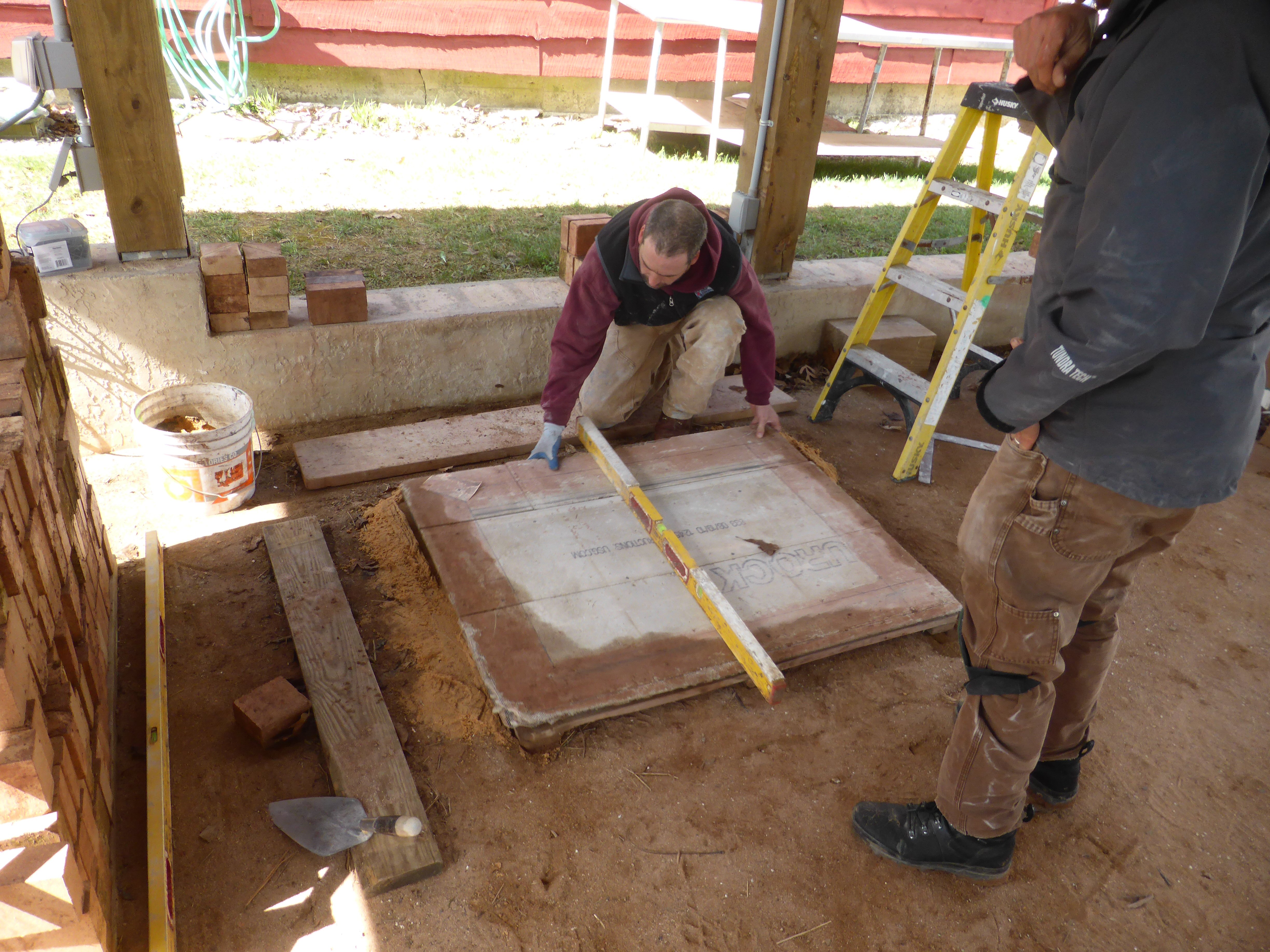 Brian Klipfel laying down the base. Max Edleson led the construction workshop. The goal was to get it assembled fast
in order to begin a curing fire and get the heater dried out in time for testing on Thursday and Friday.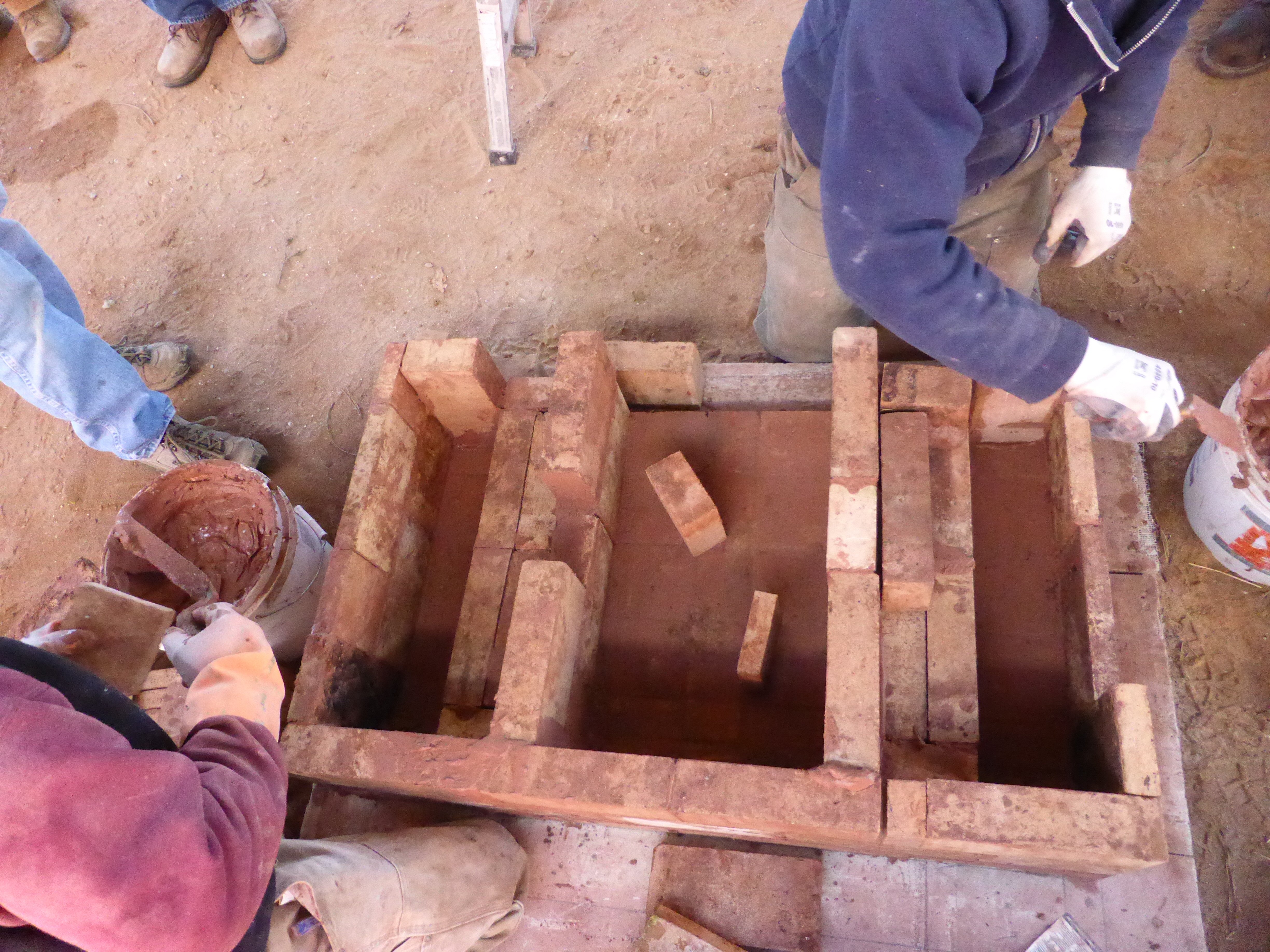 =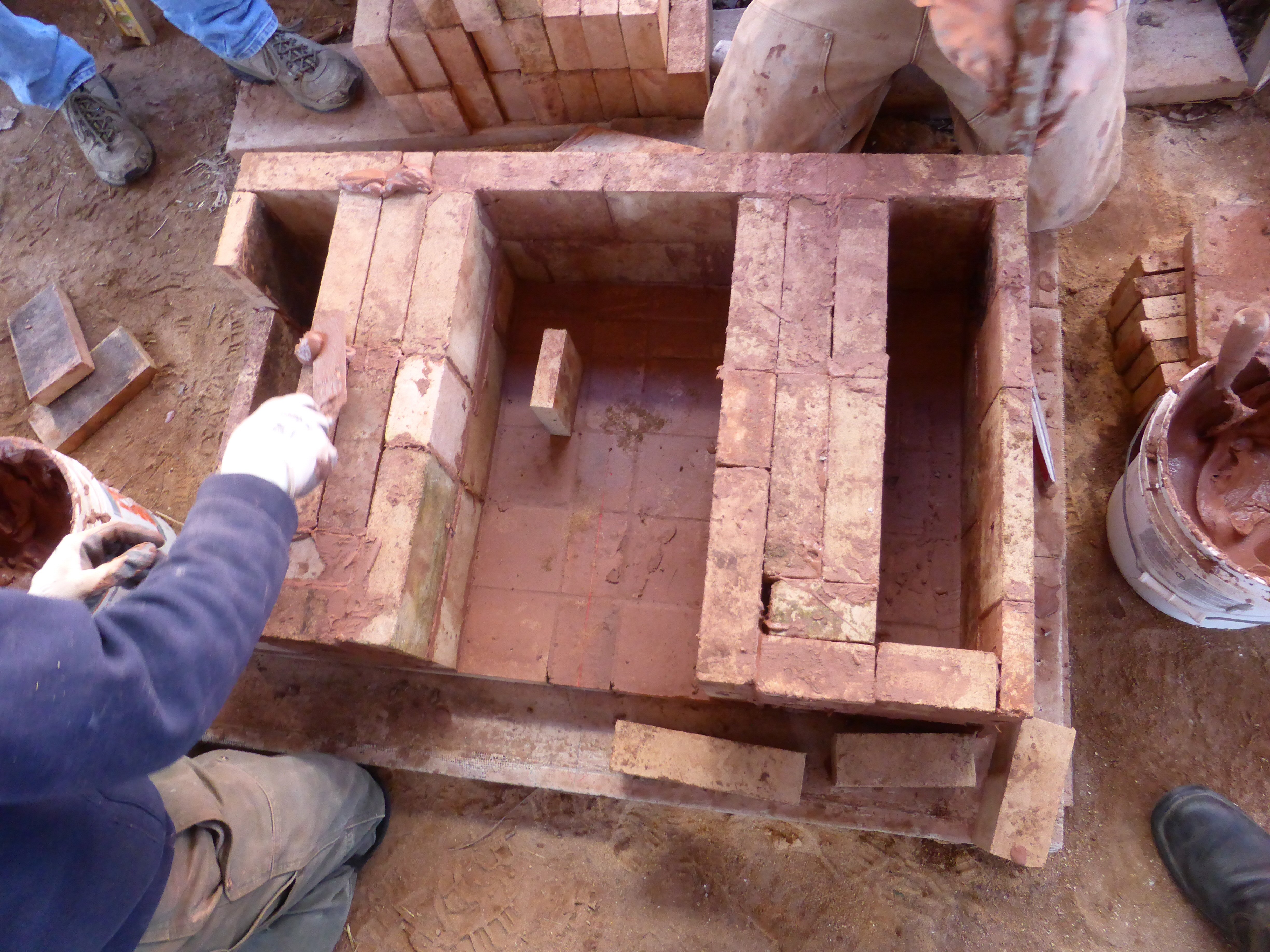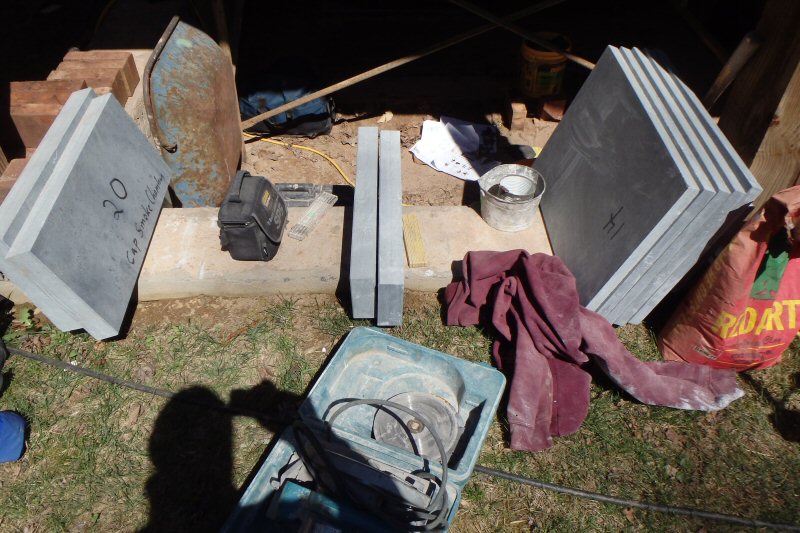 Soapstone slabs.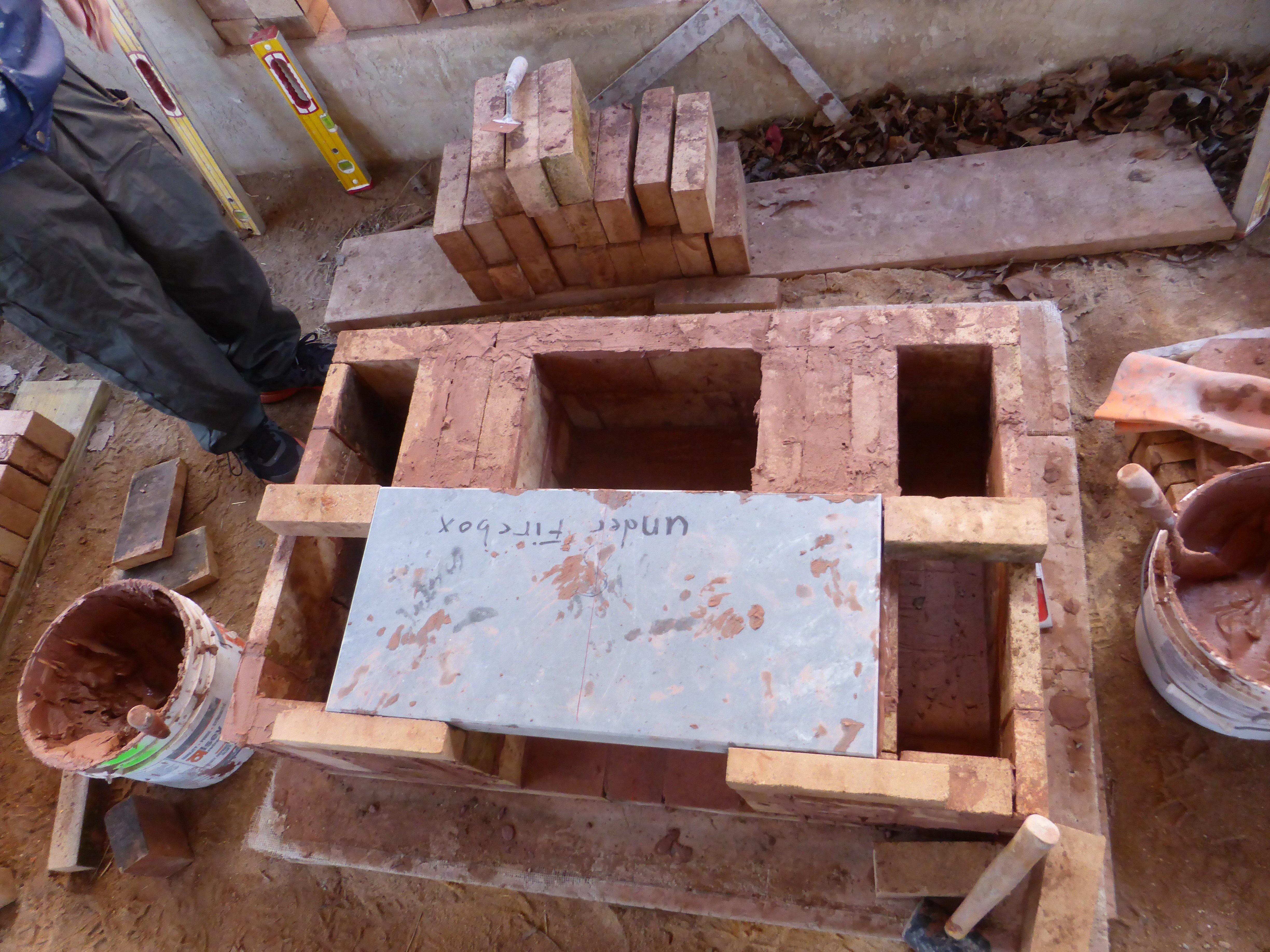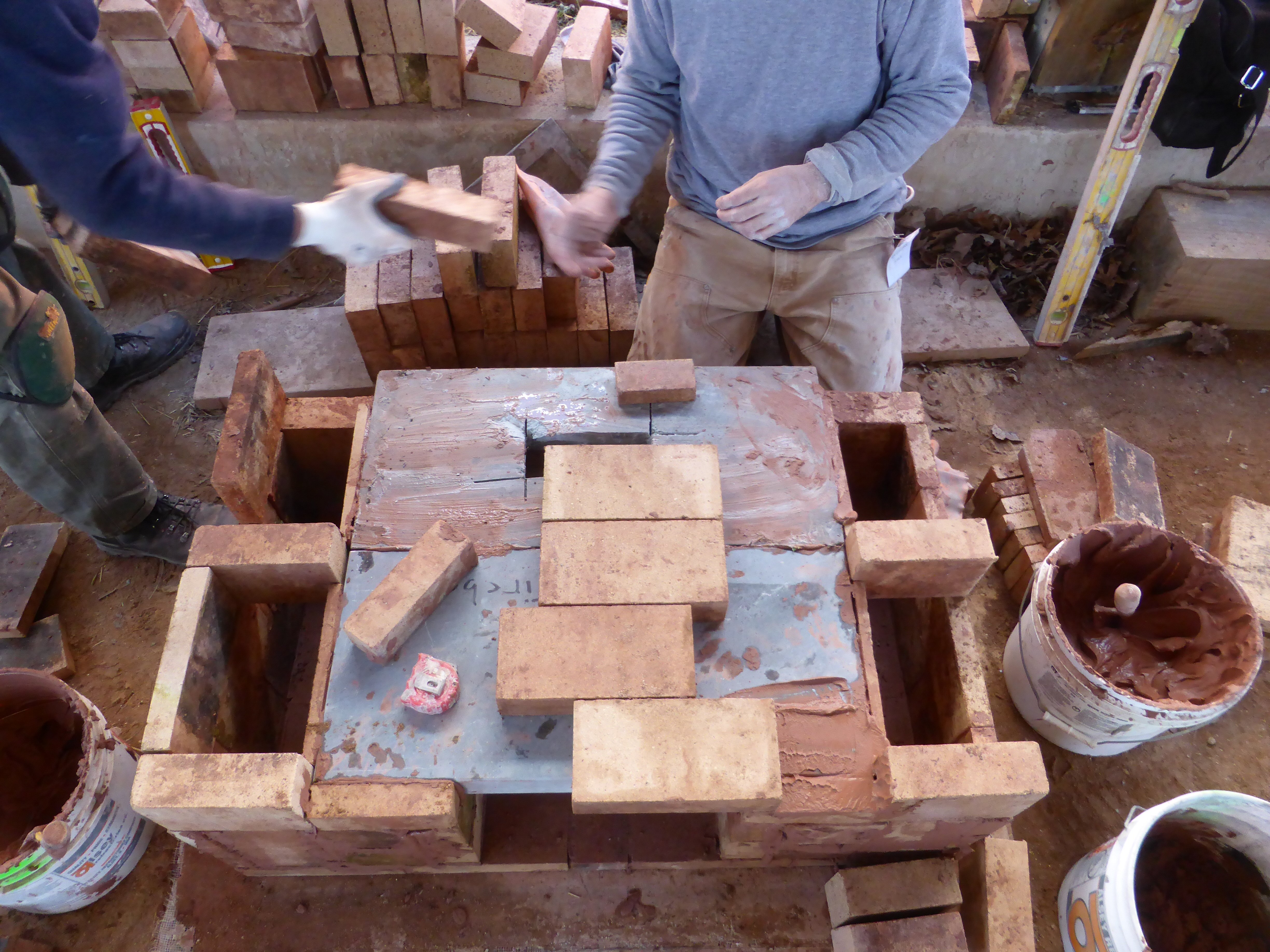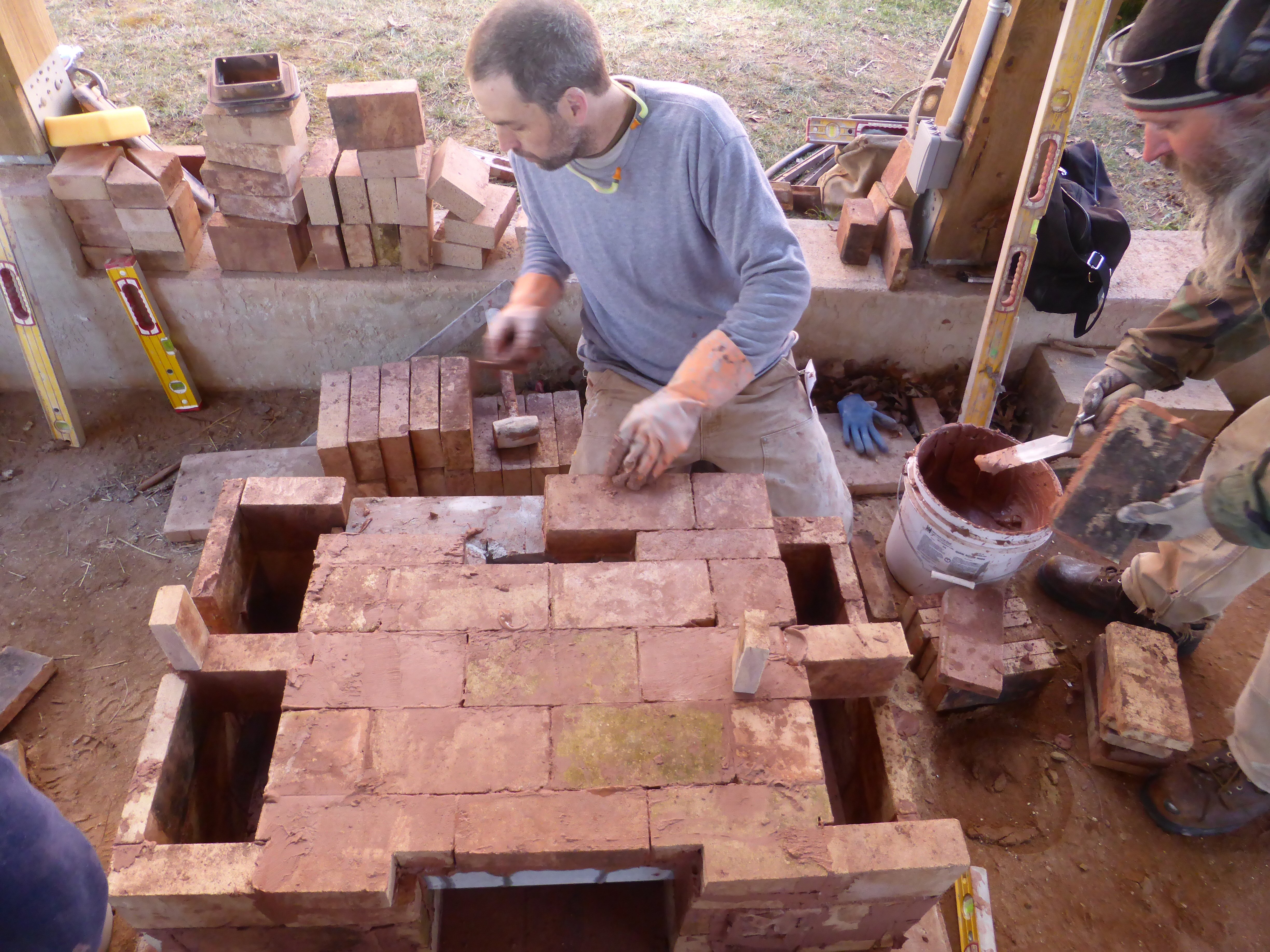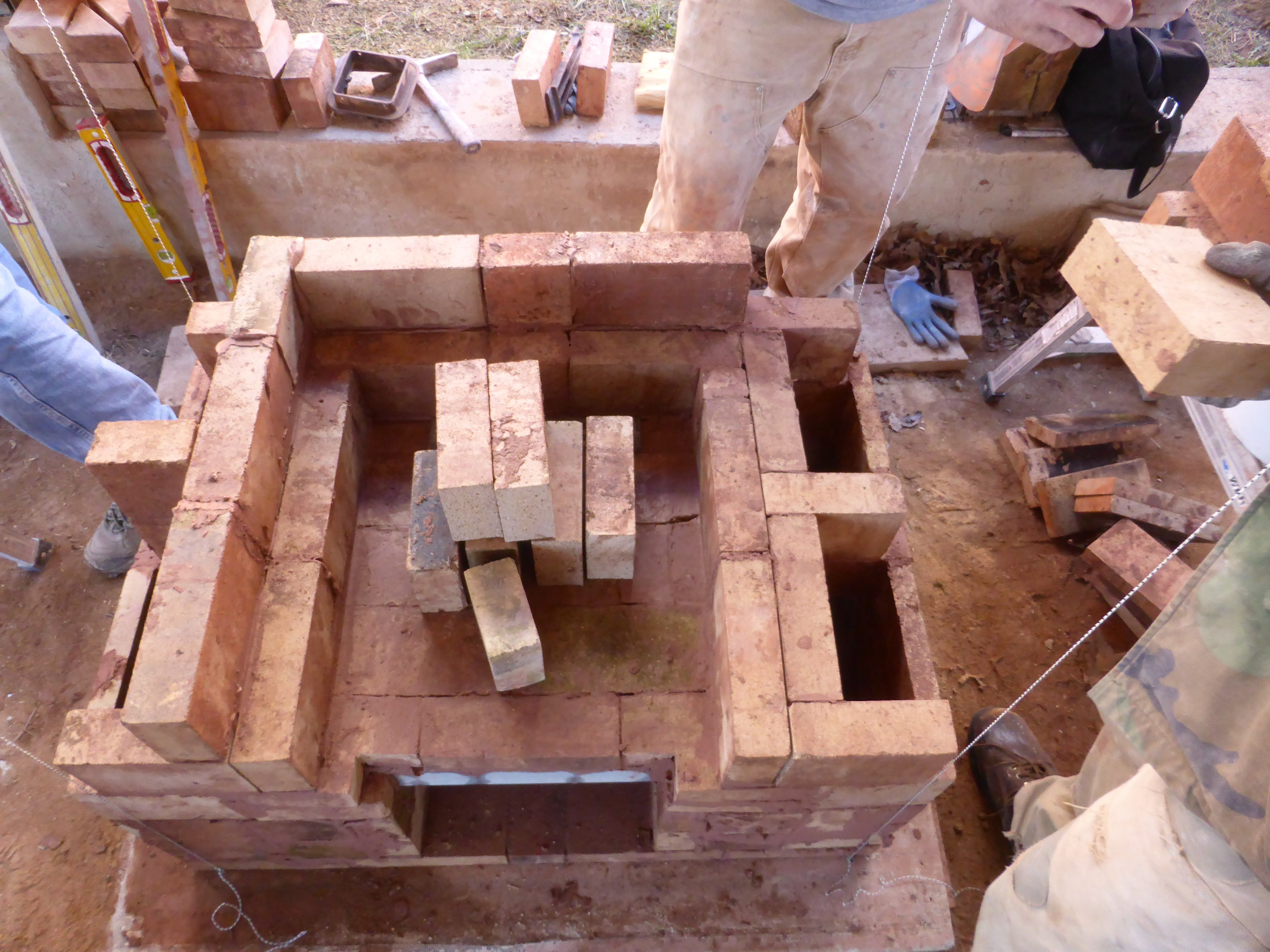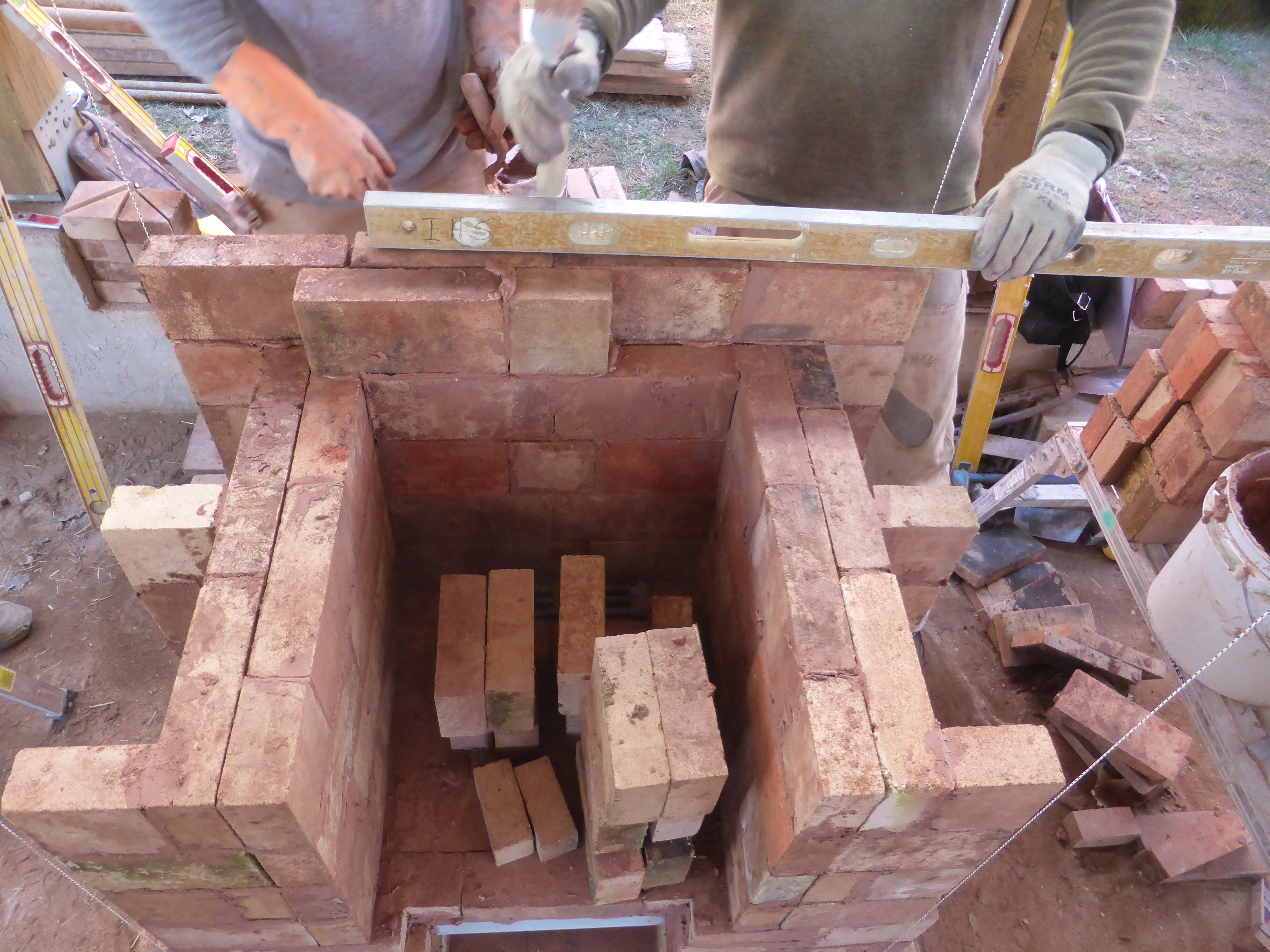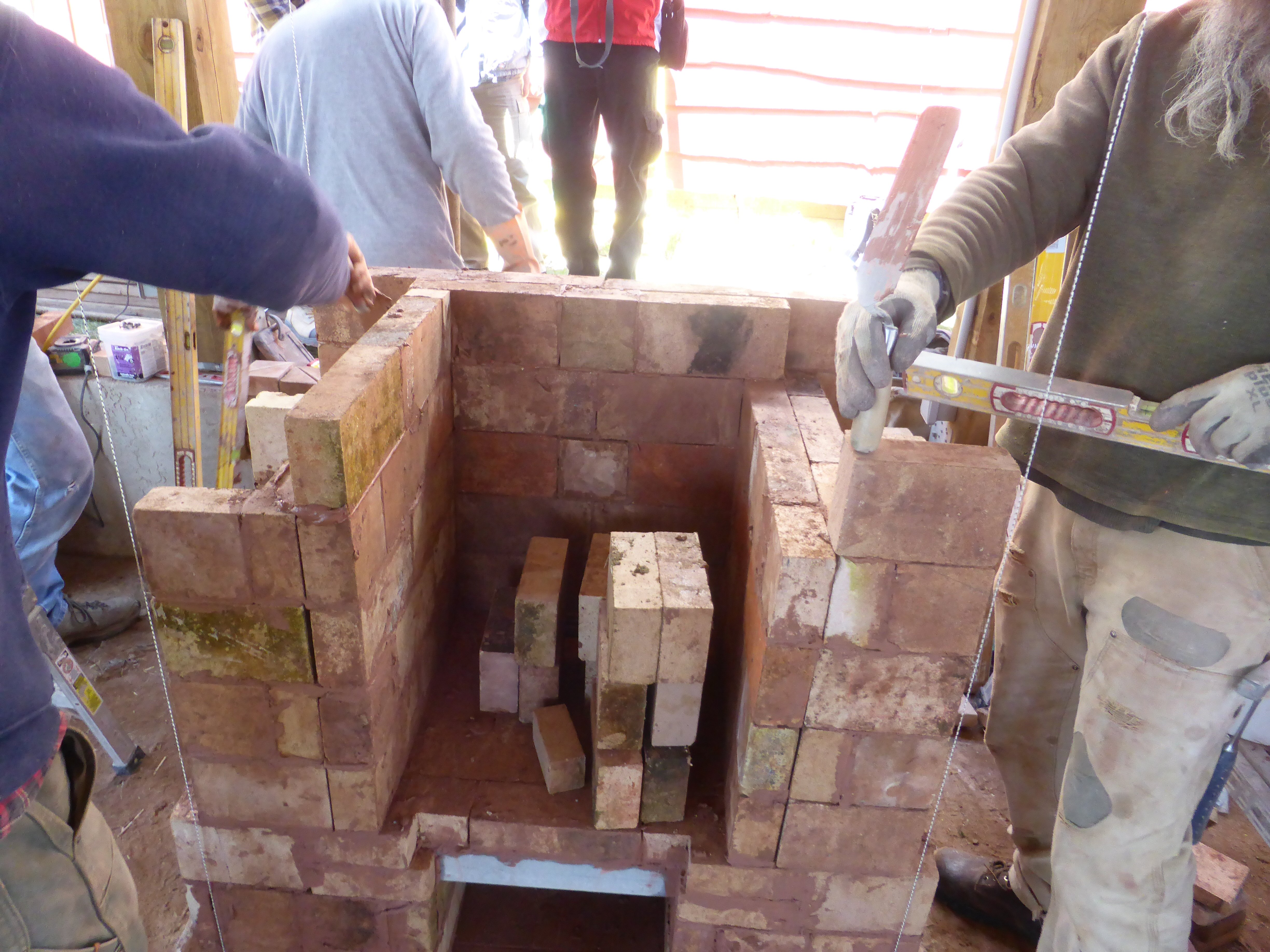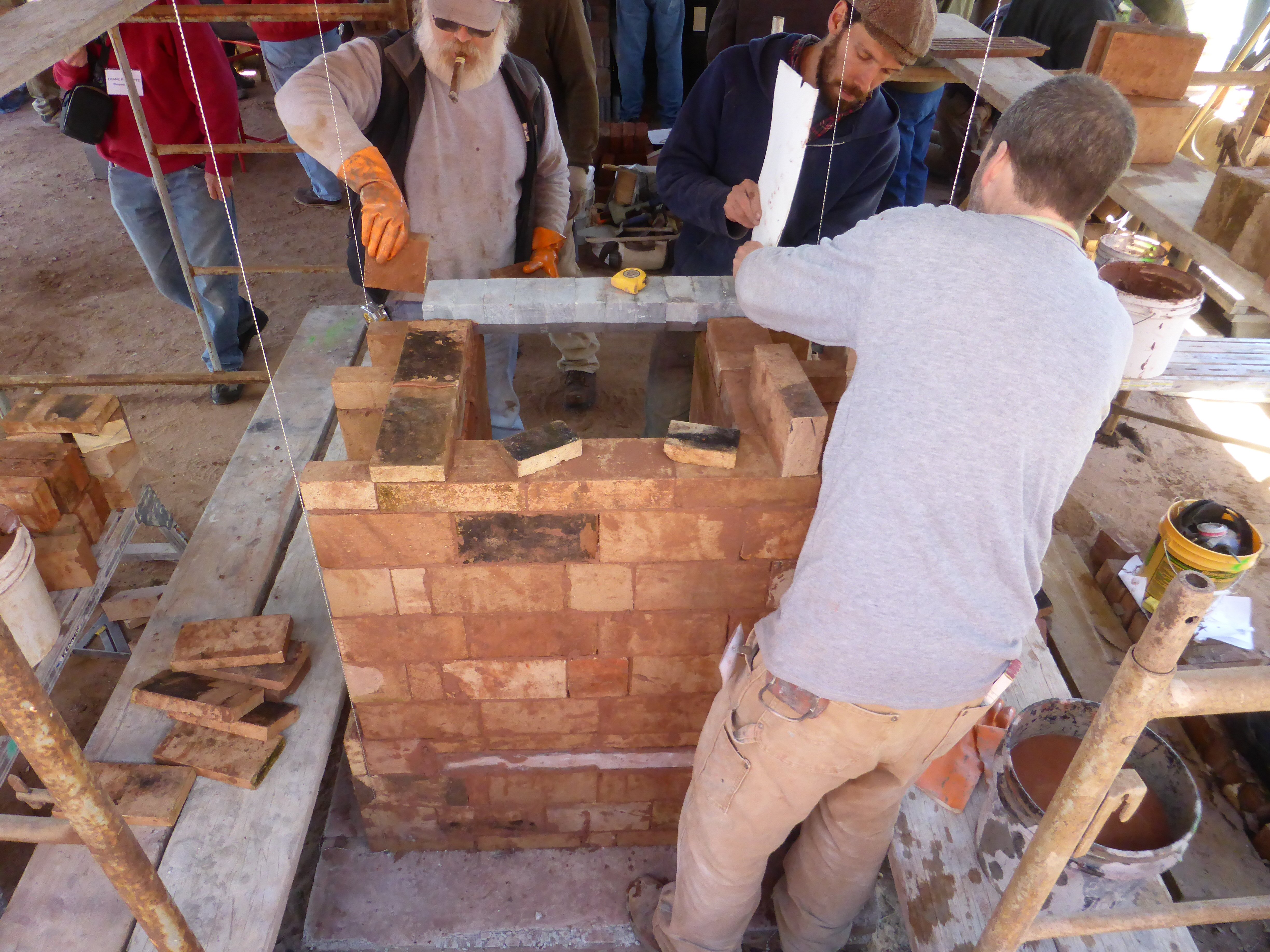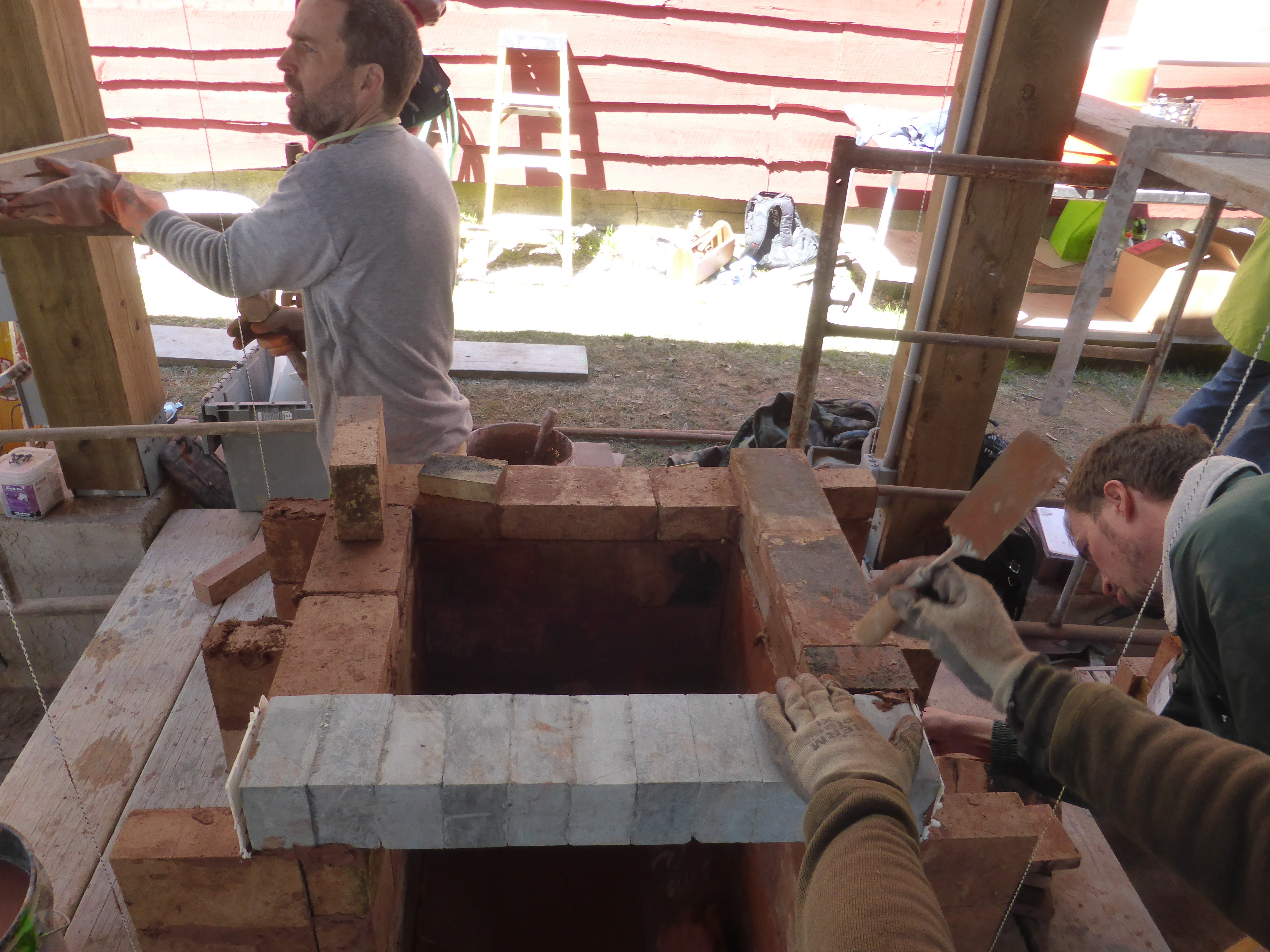 Bolted soapstone firebox lintel.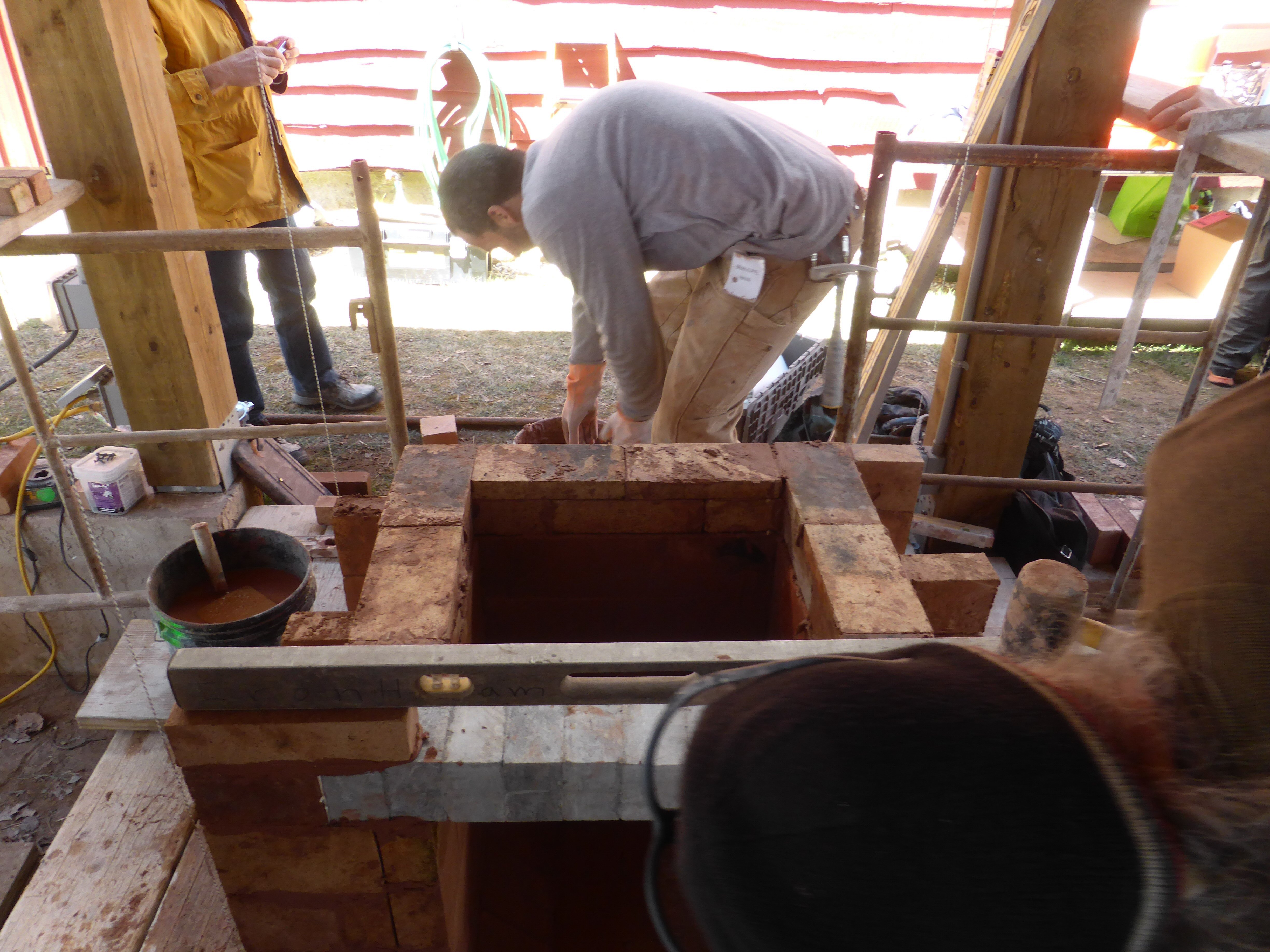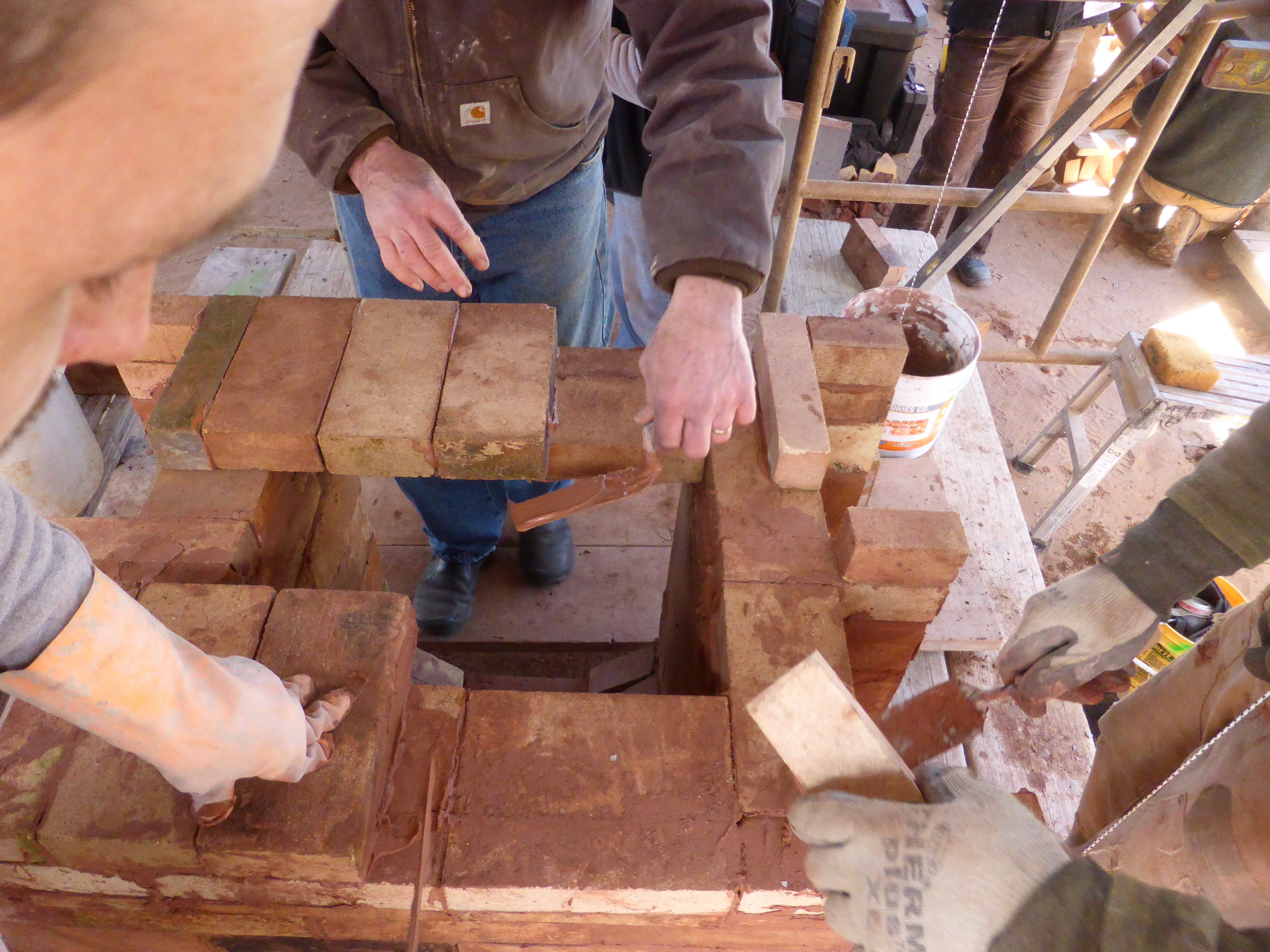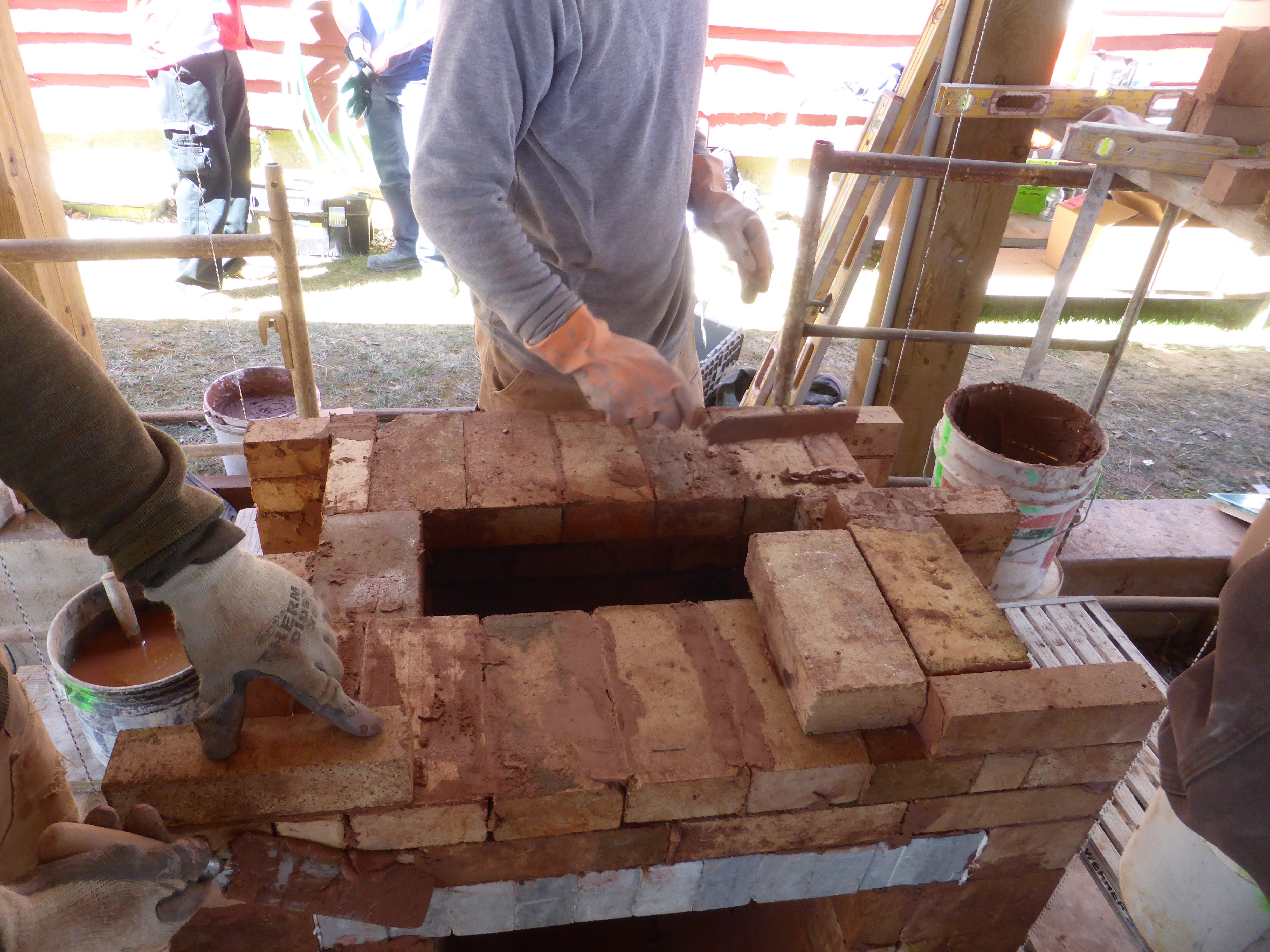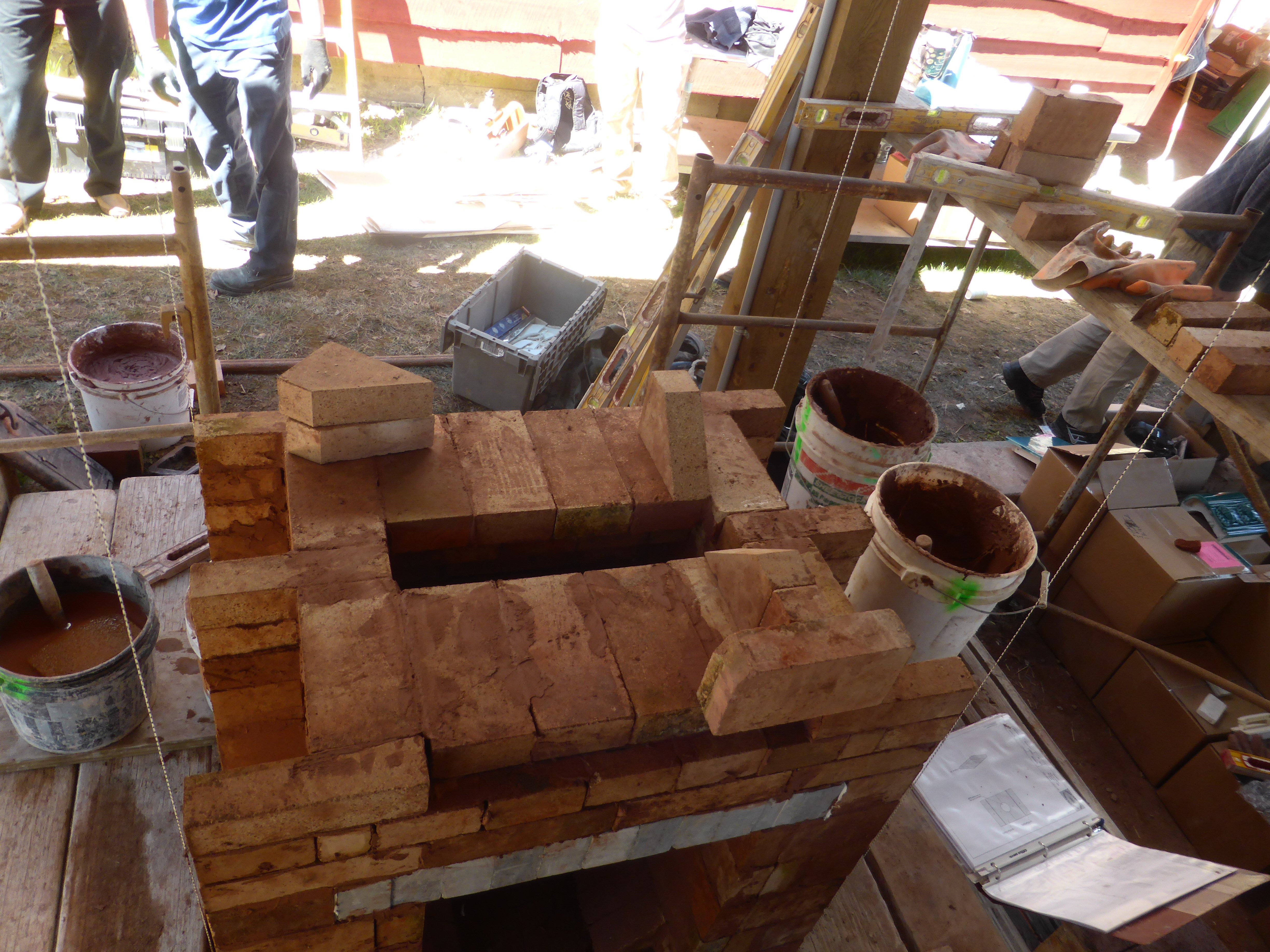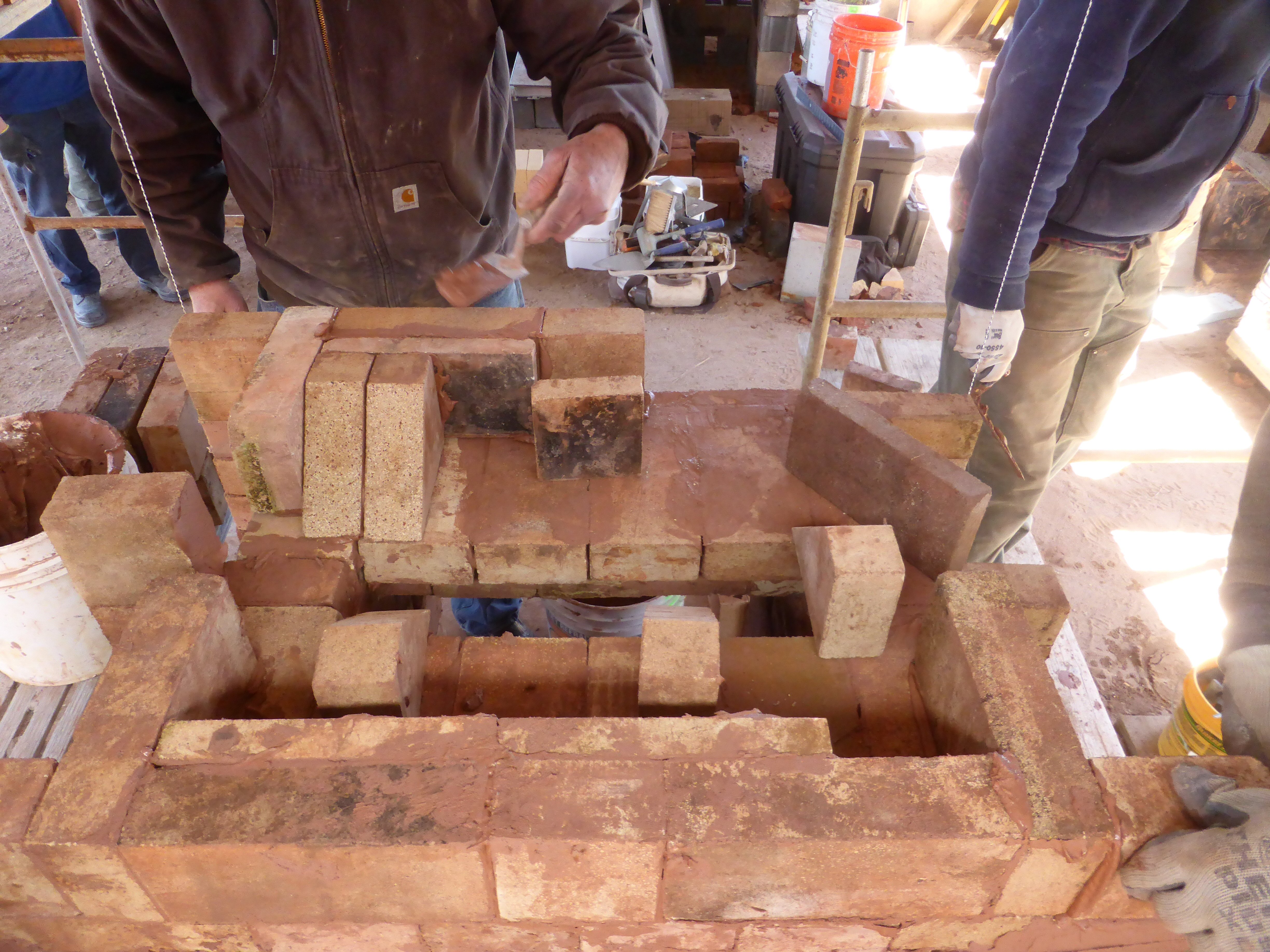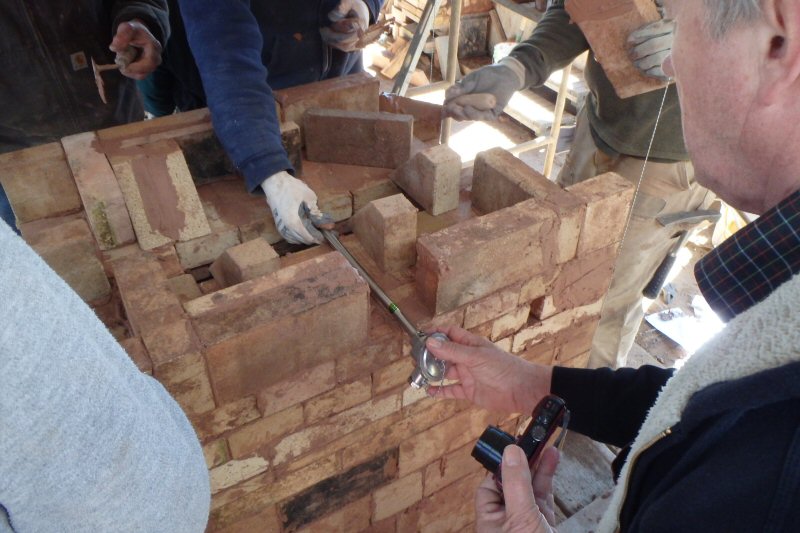 Installing a sheathed thermocouple to measure temperature at the exit of the firebox.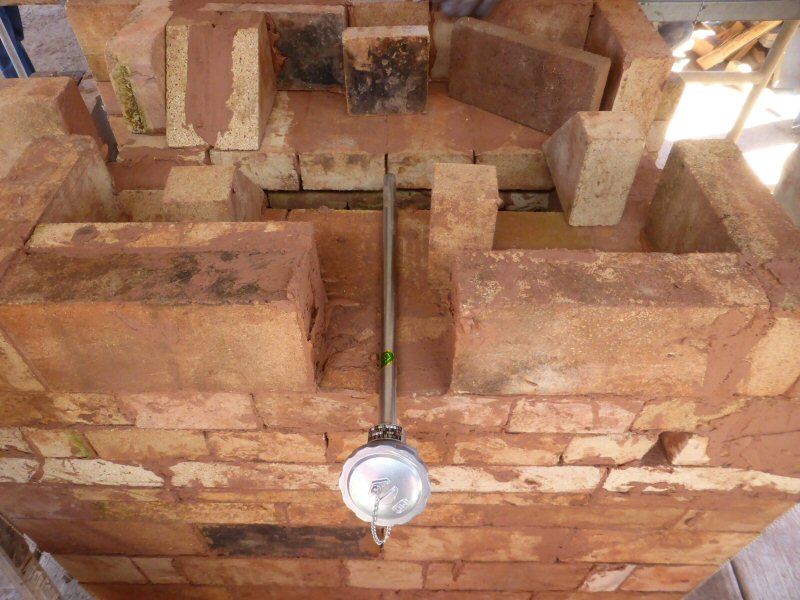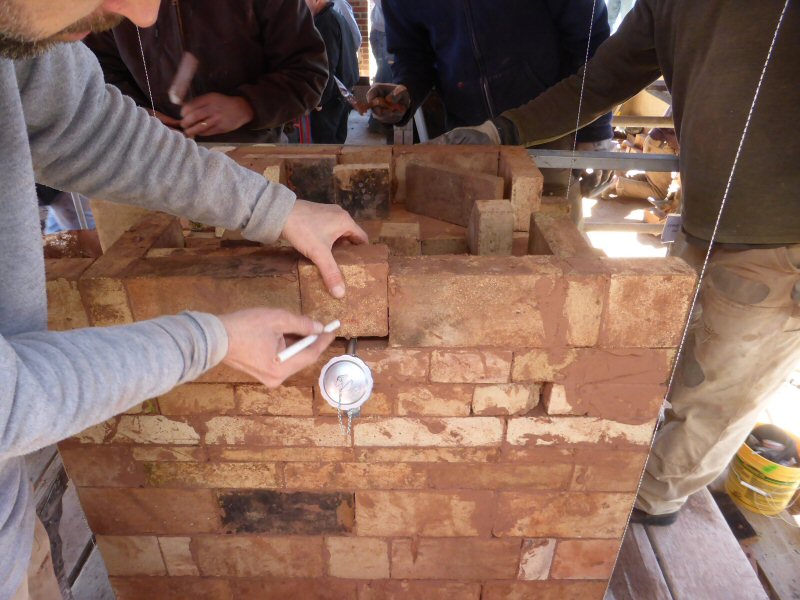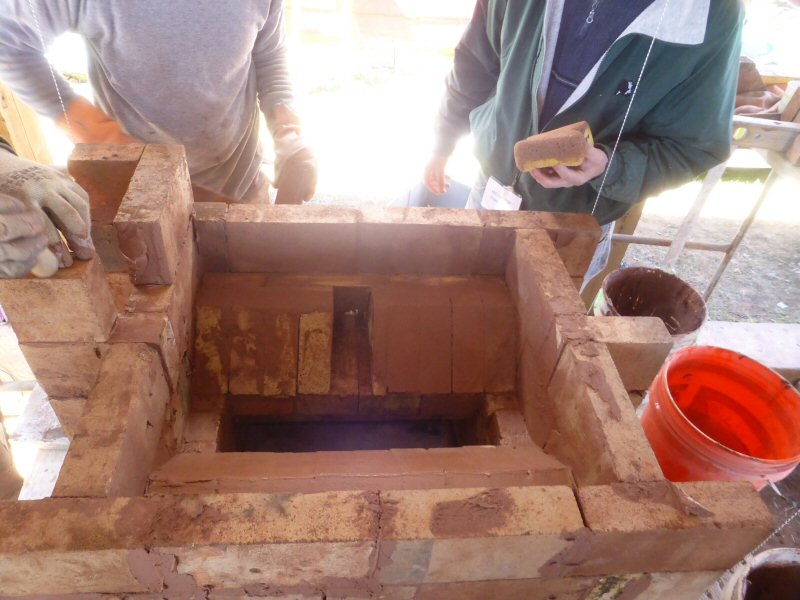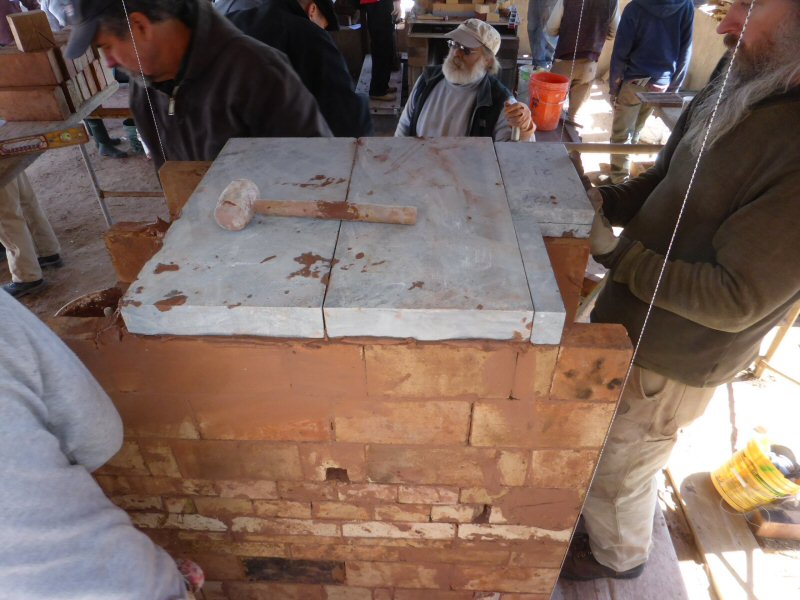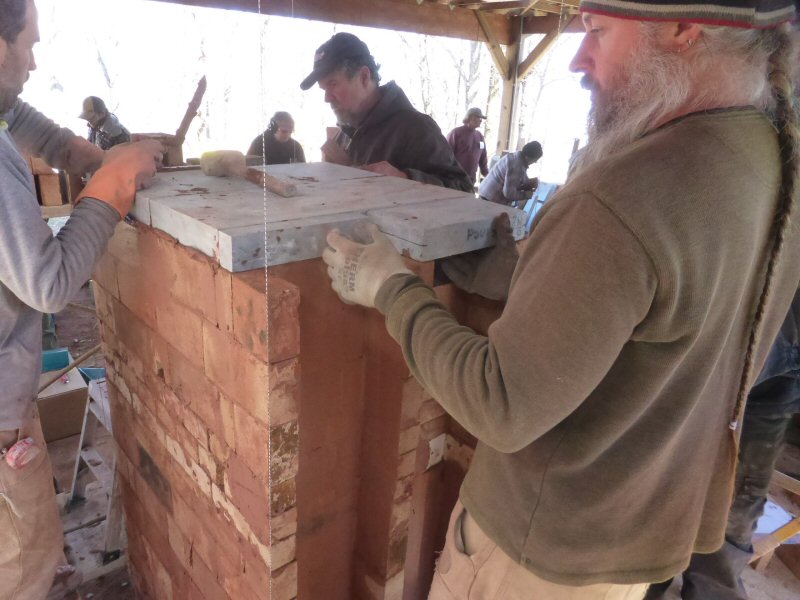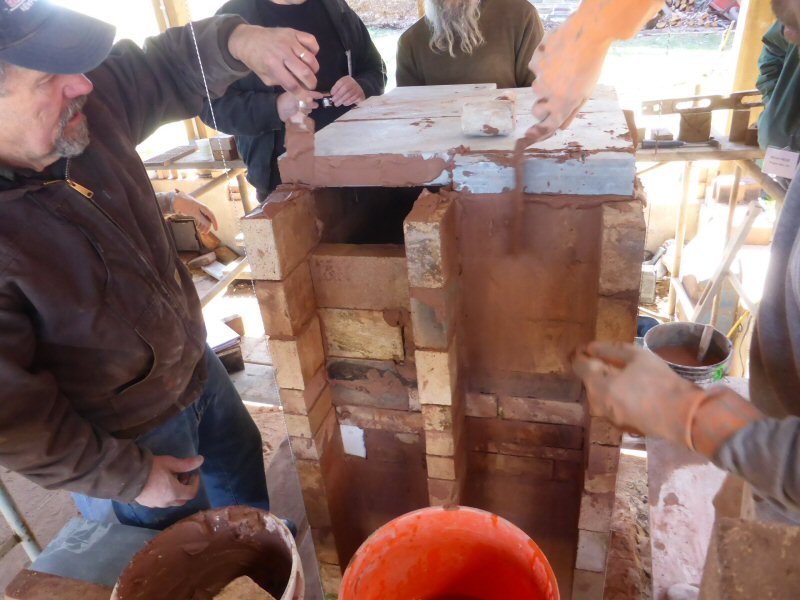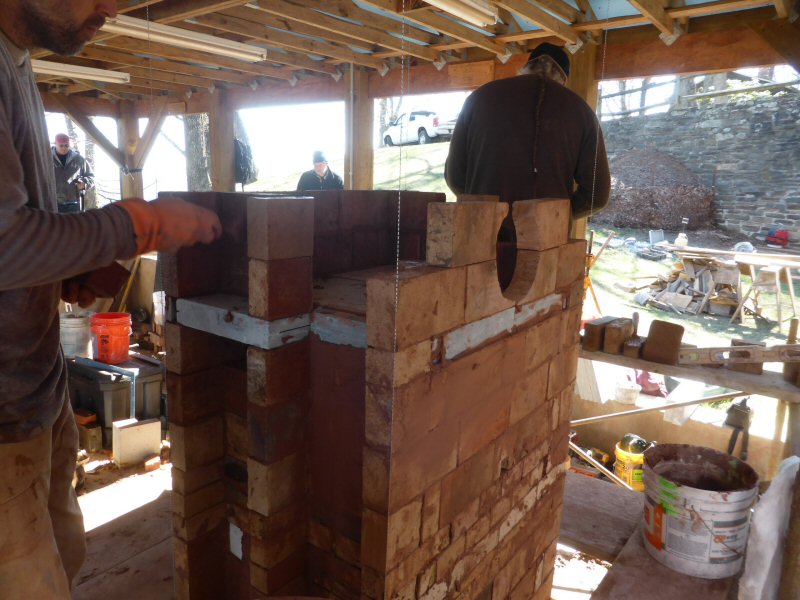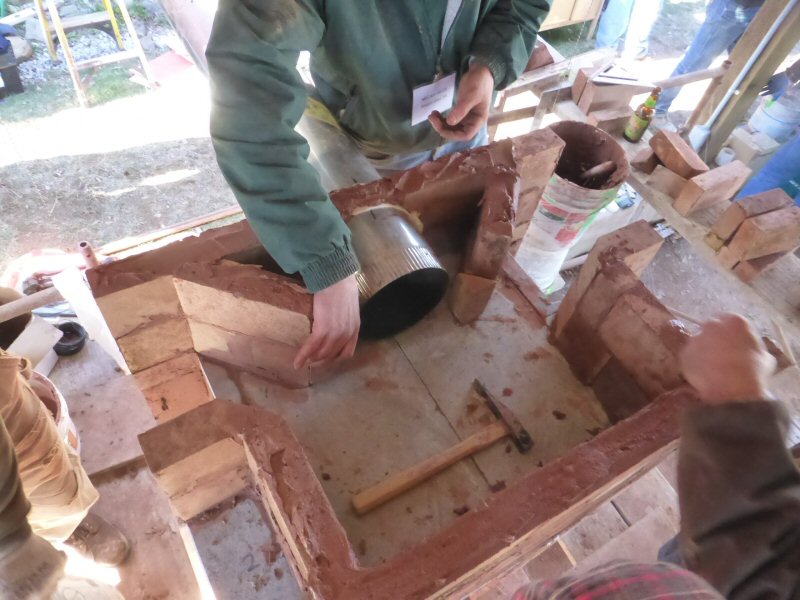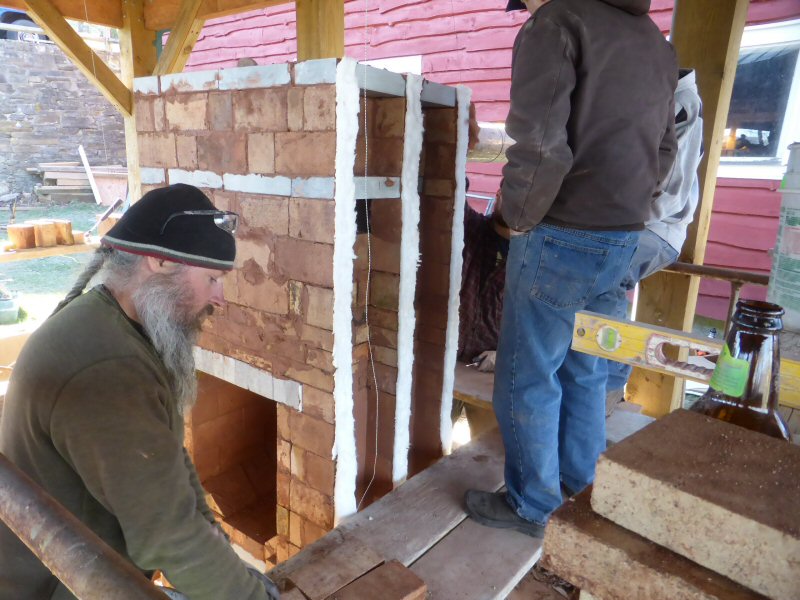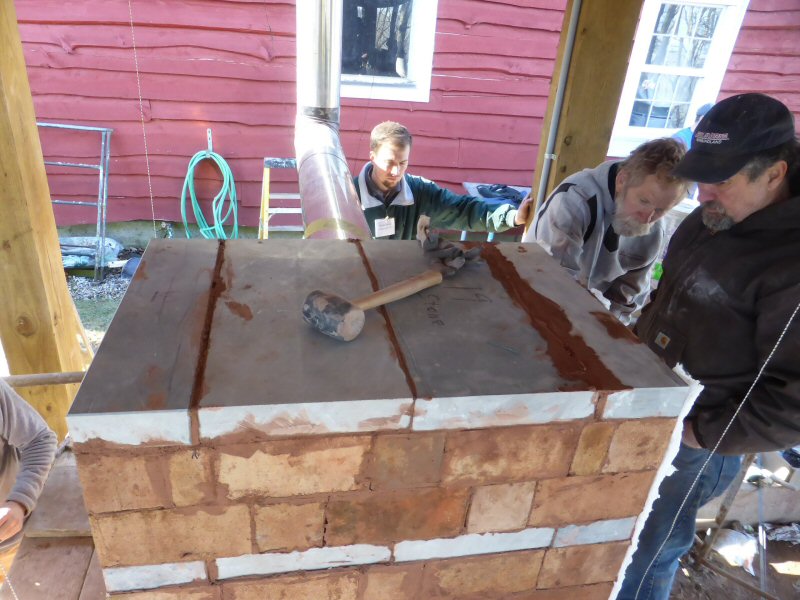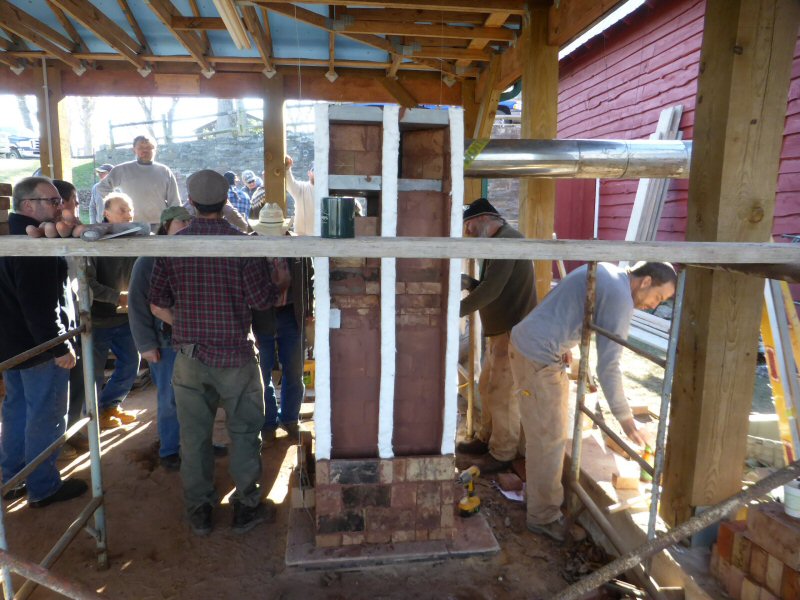 Ceramic fiber expansion joints. Getting ready to install the soapstone side heat exchange panels.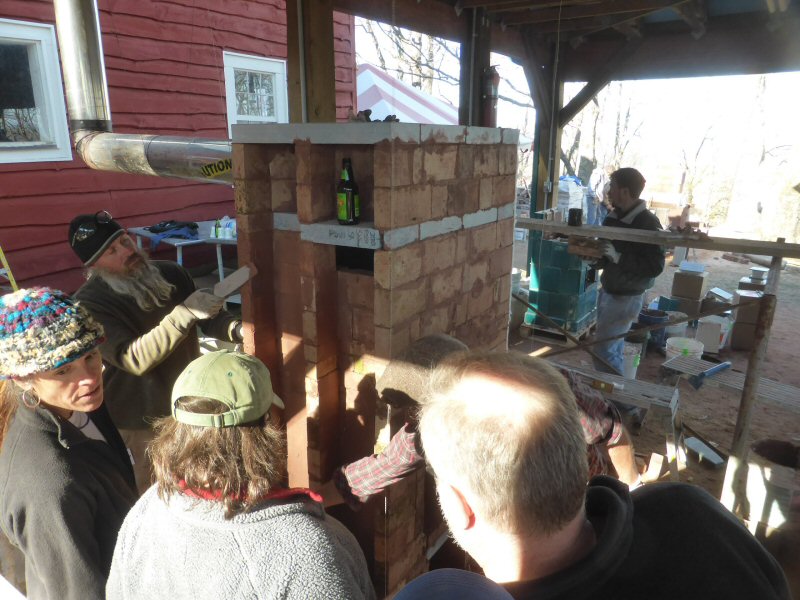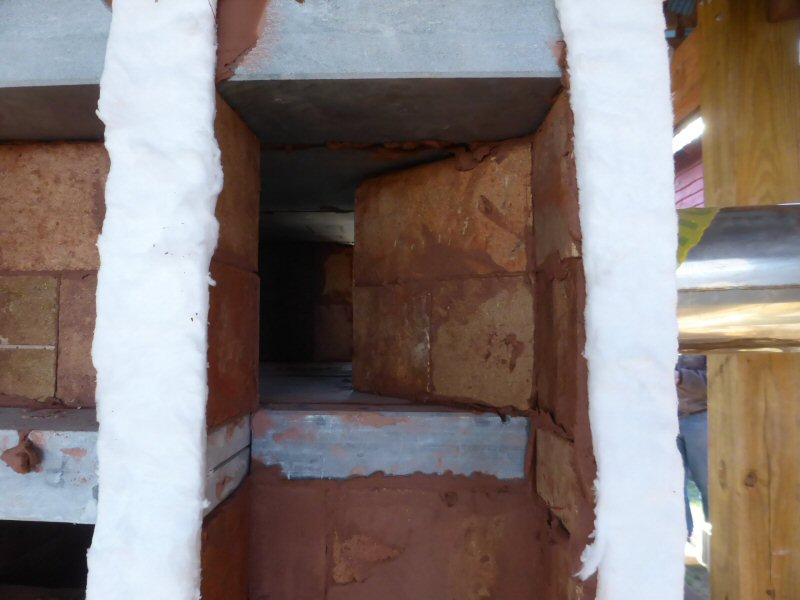 =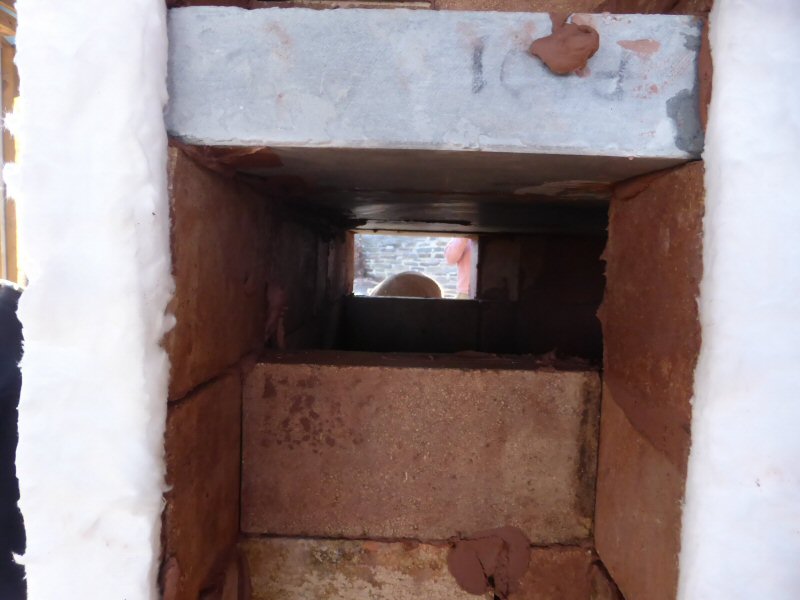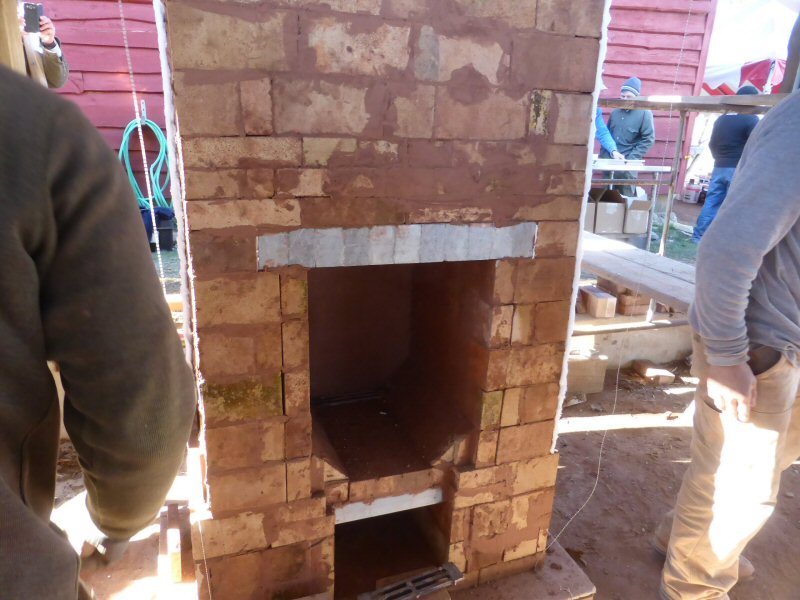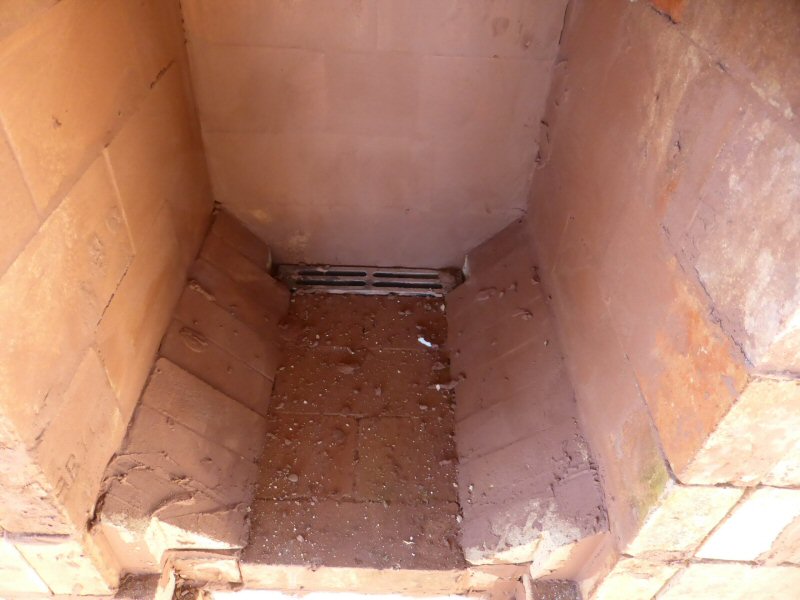 Air slot at rear of firebox. There is also an air slot at the front of the firebox.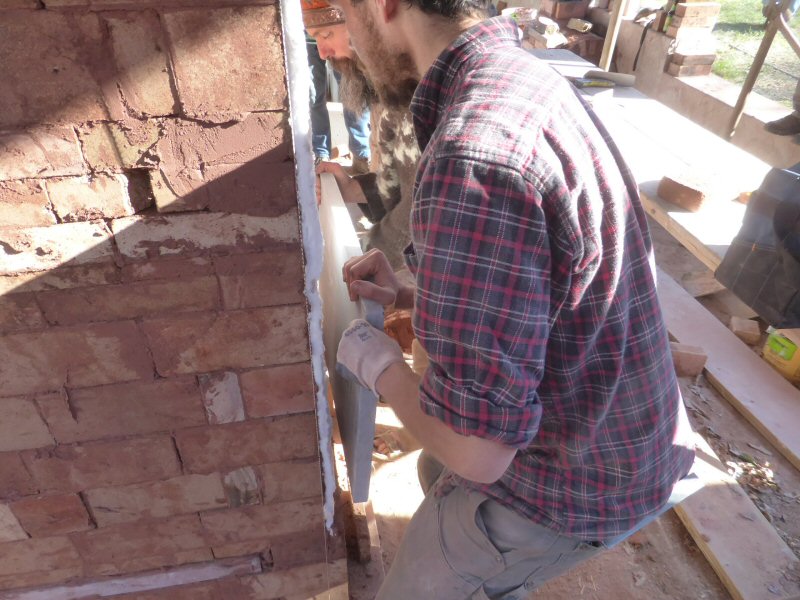 Installing panels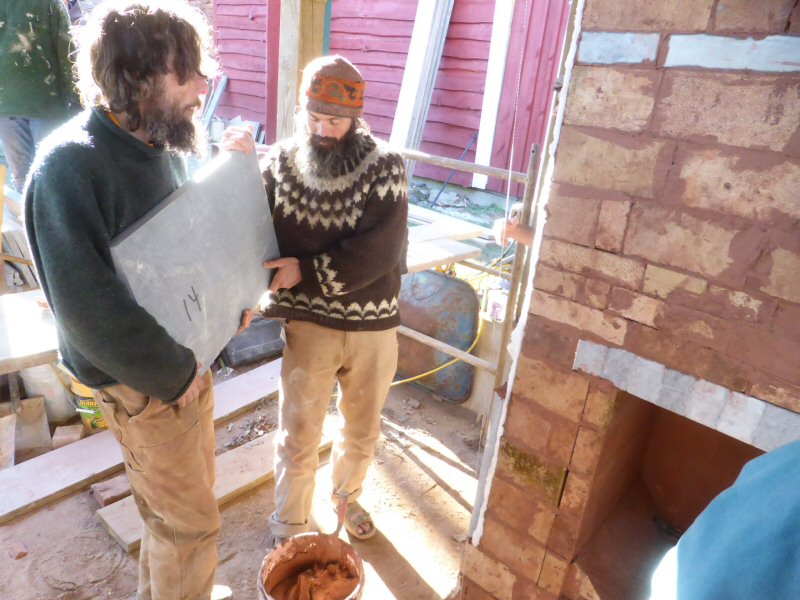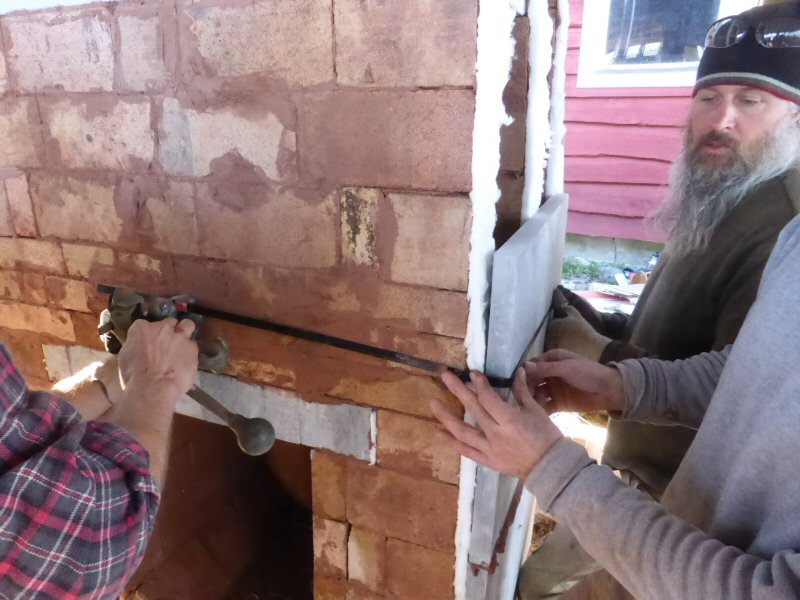 Strapping panels in place. Only moderate tension is used on the straps.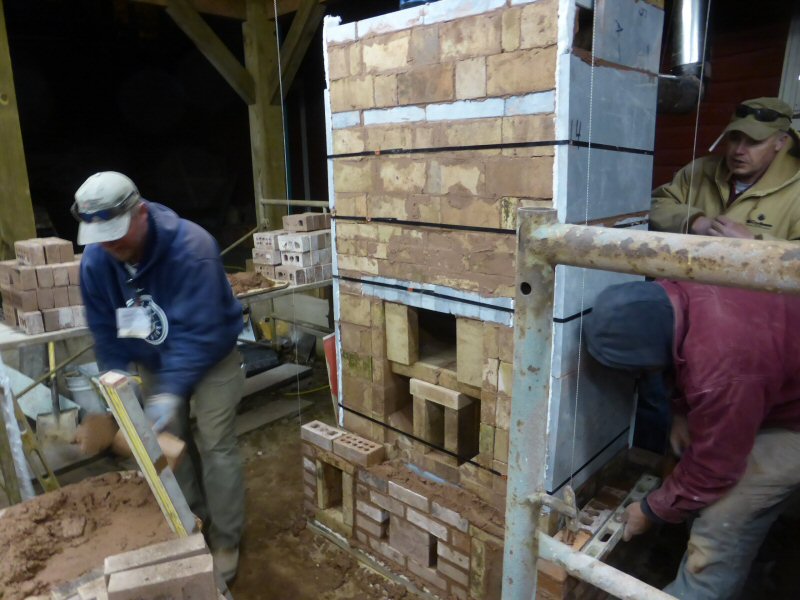 Starting the brick facing after supper. 5 of the most experienced production bricklayers in MHA took turns, and got the facing
up in around 4 hours.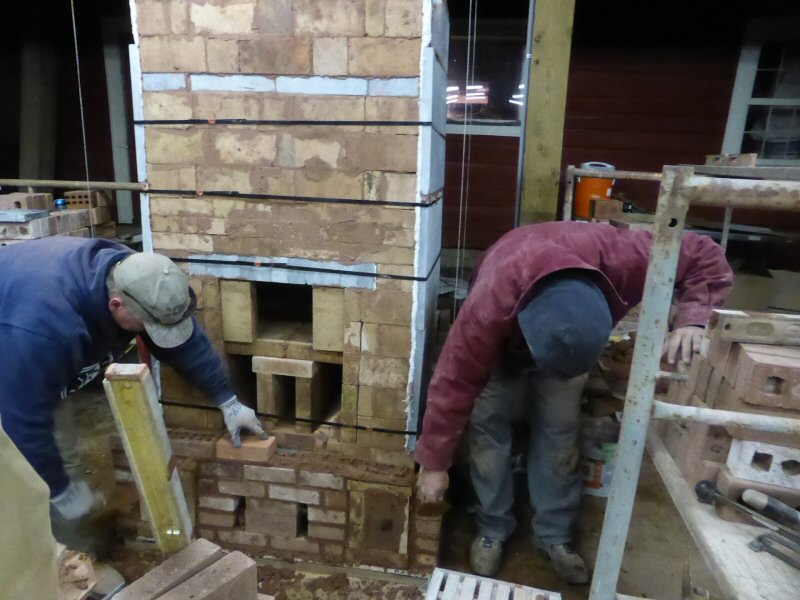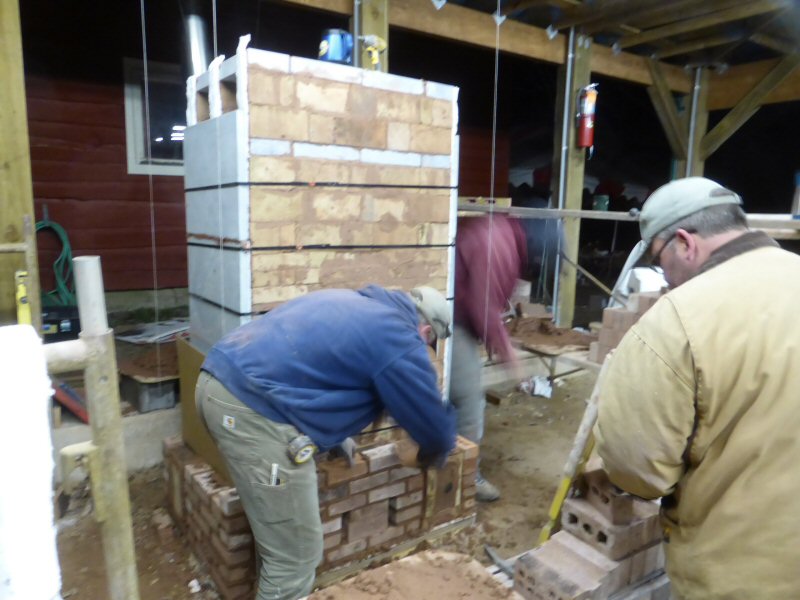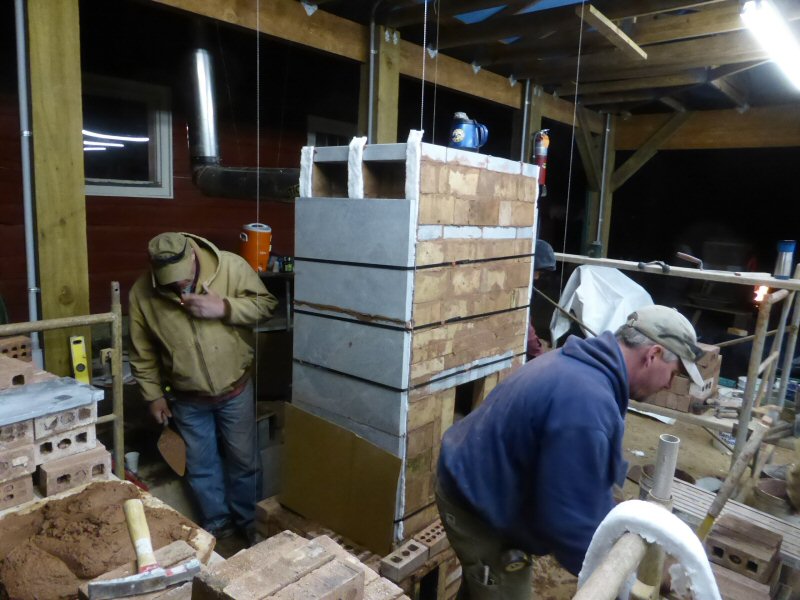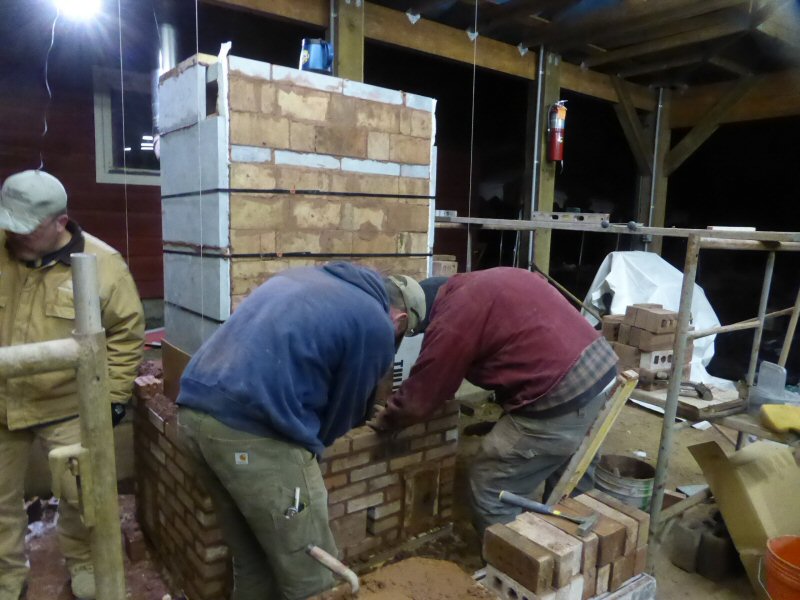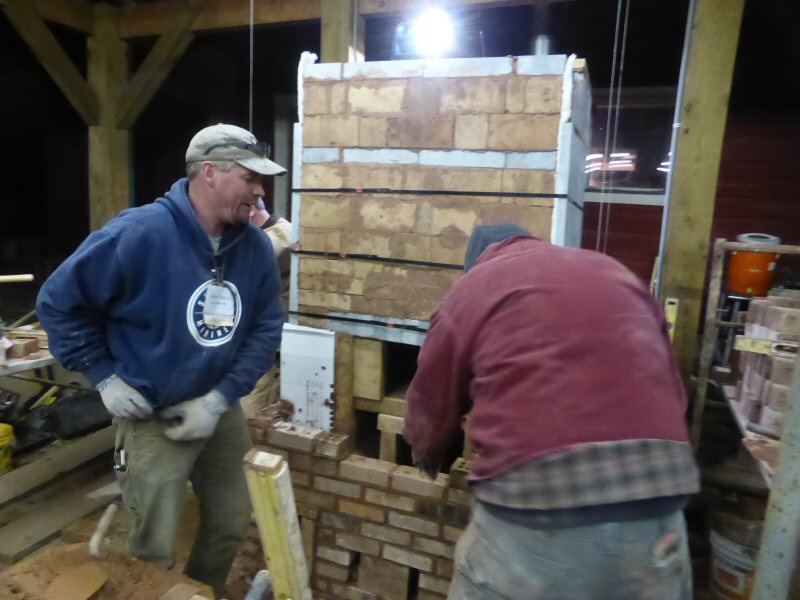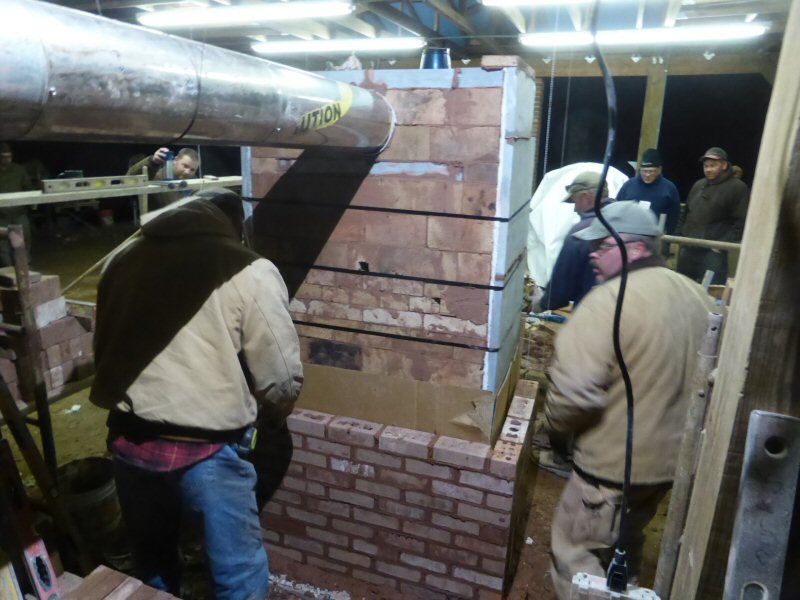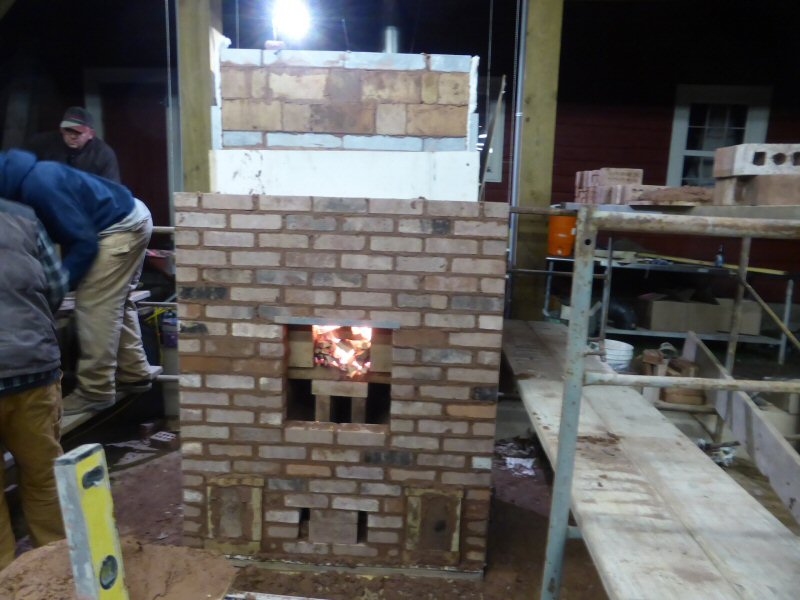 Curing fire started.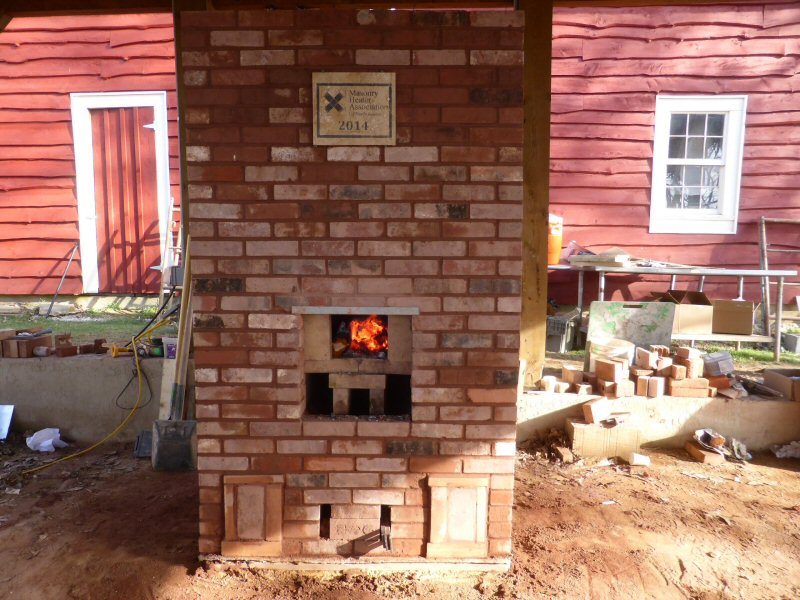 Thursday morning.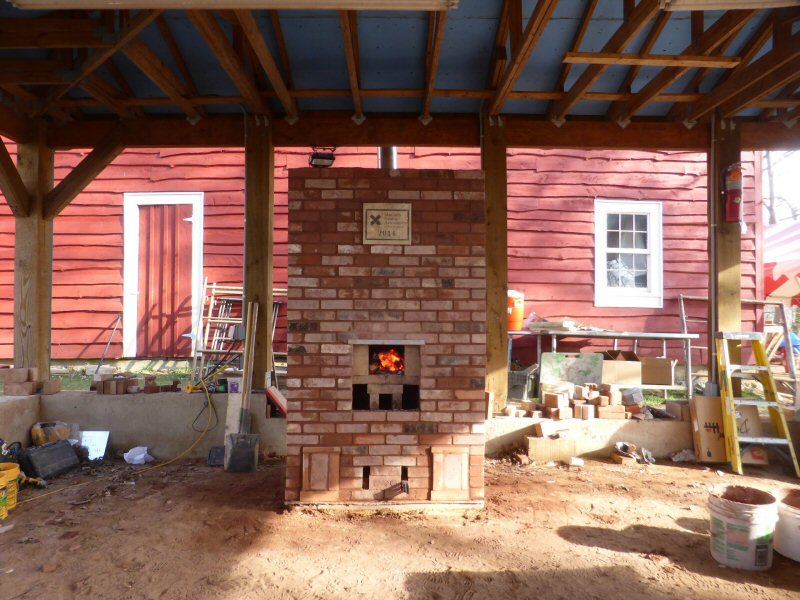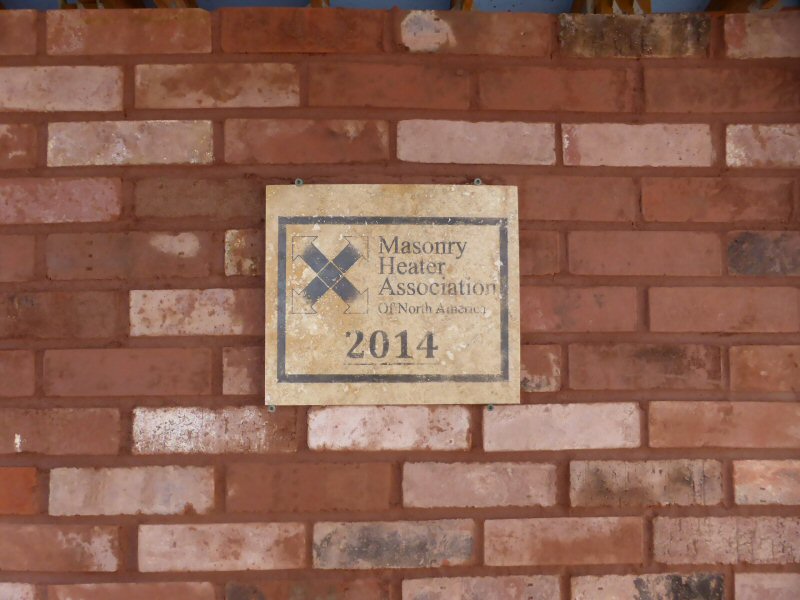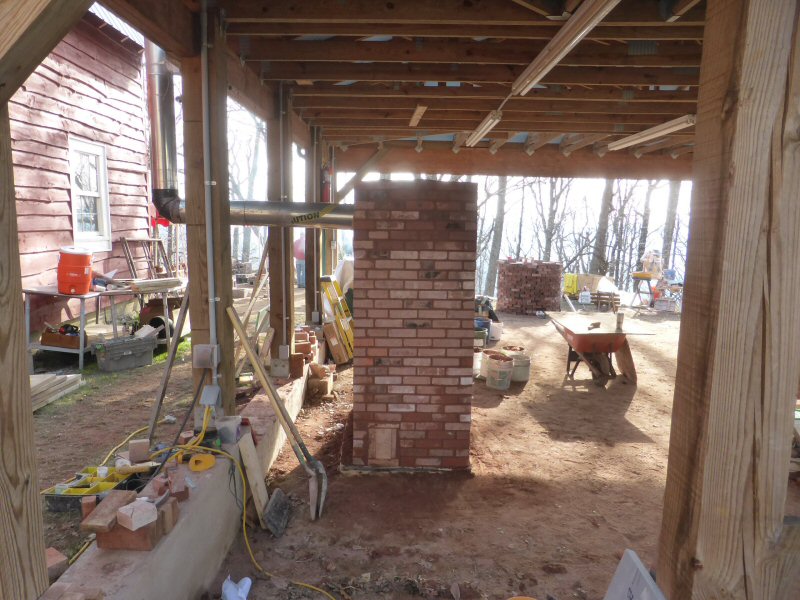 =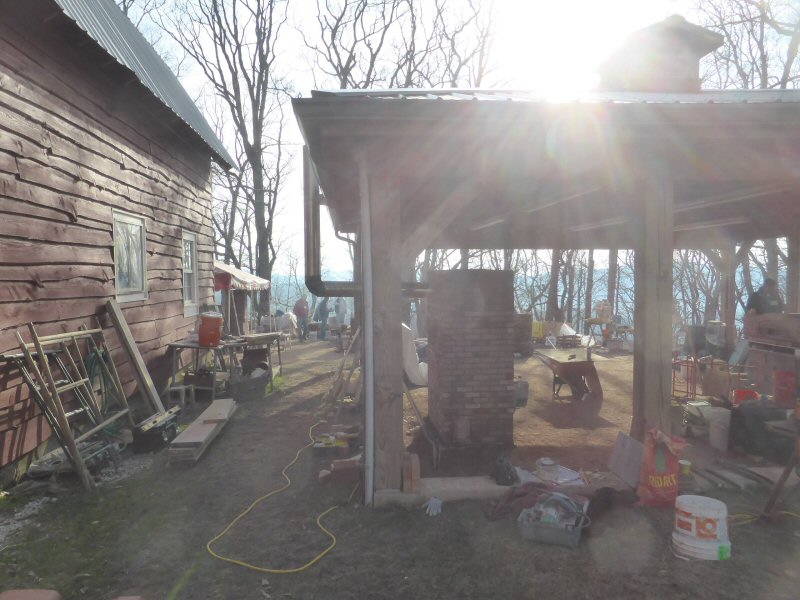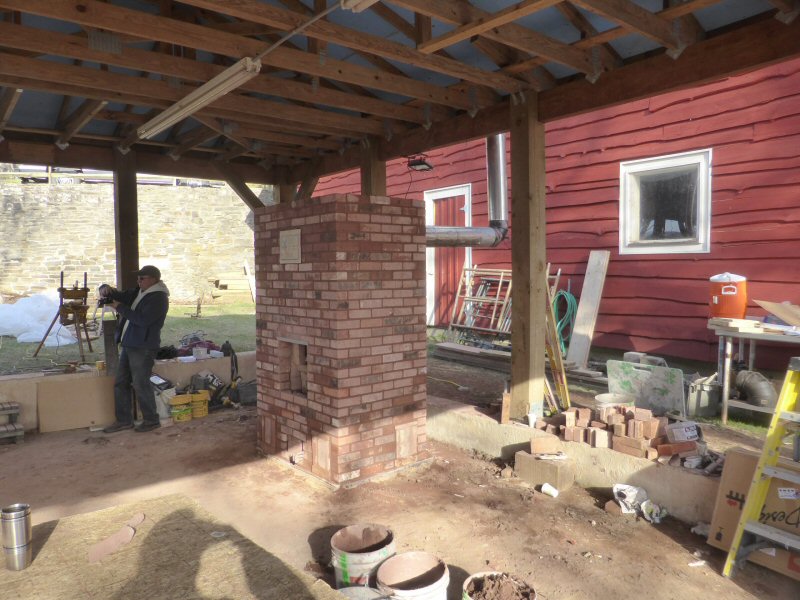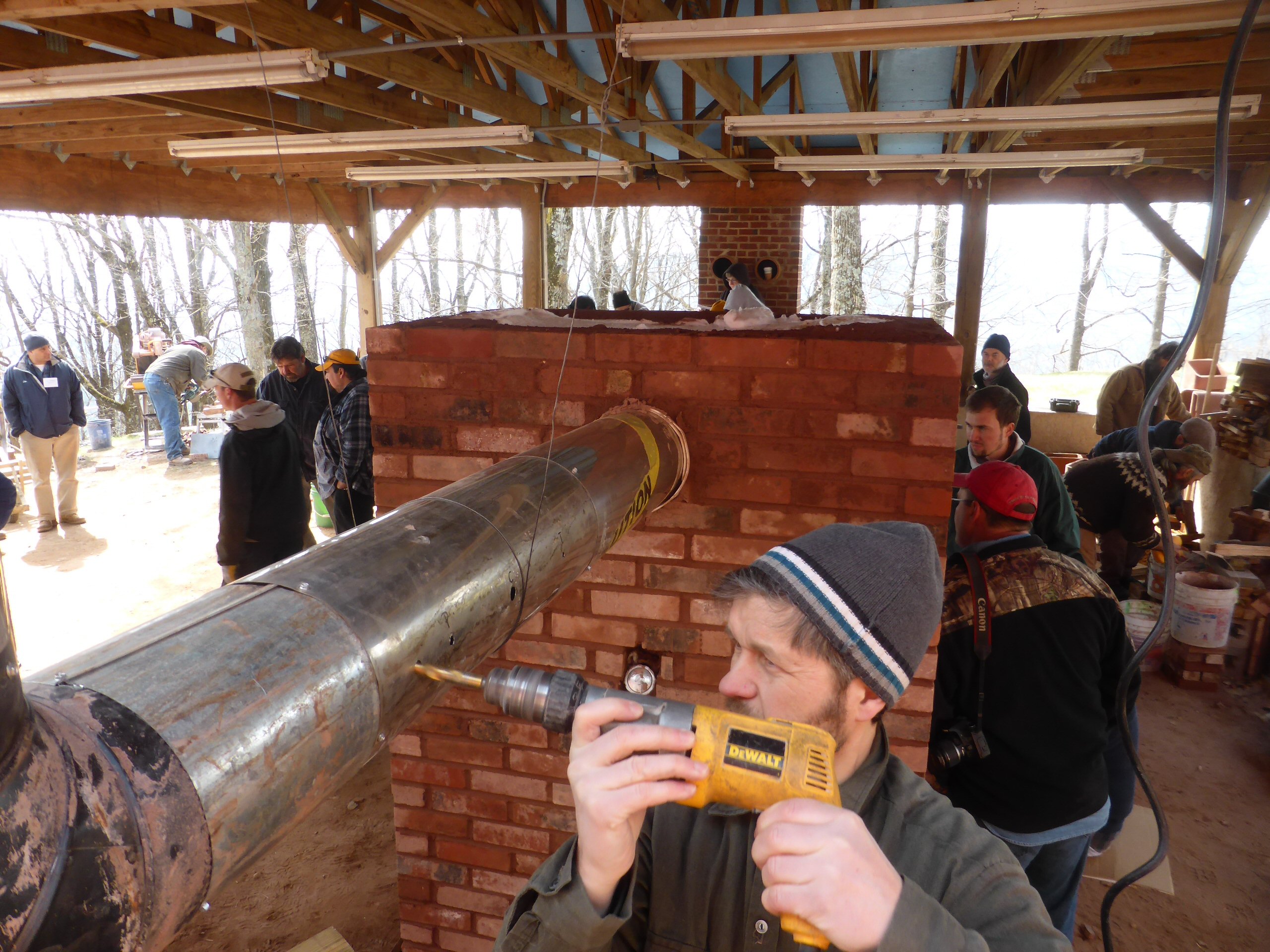 Drilling holes in the chimney for sampling probes.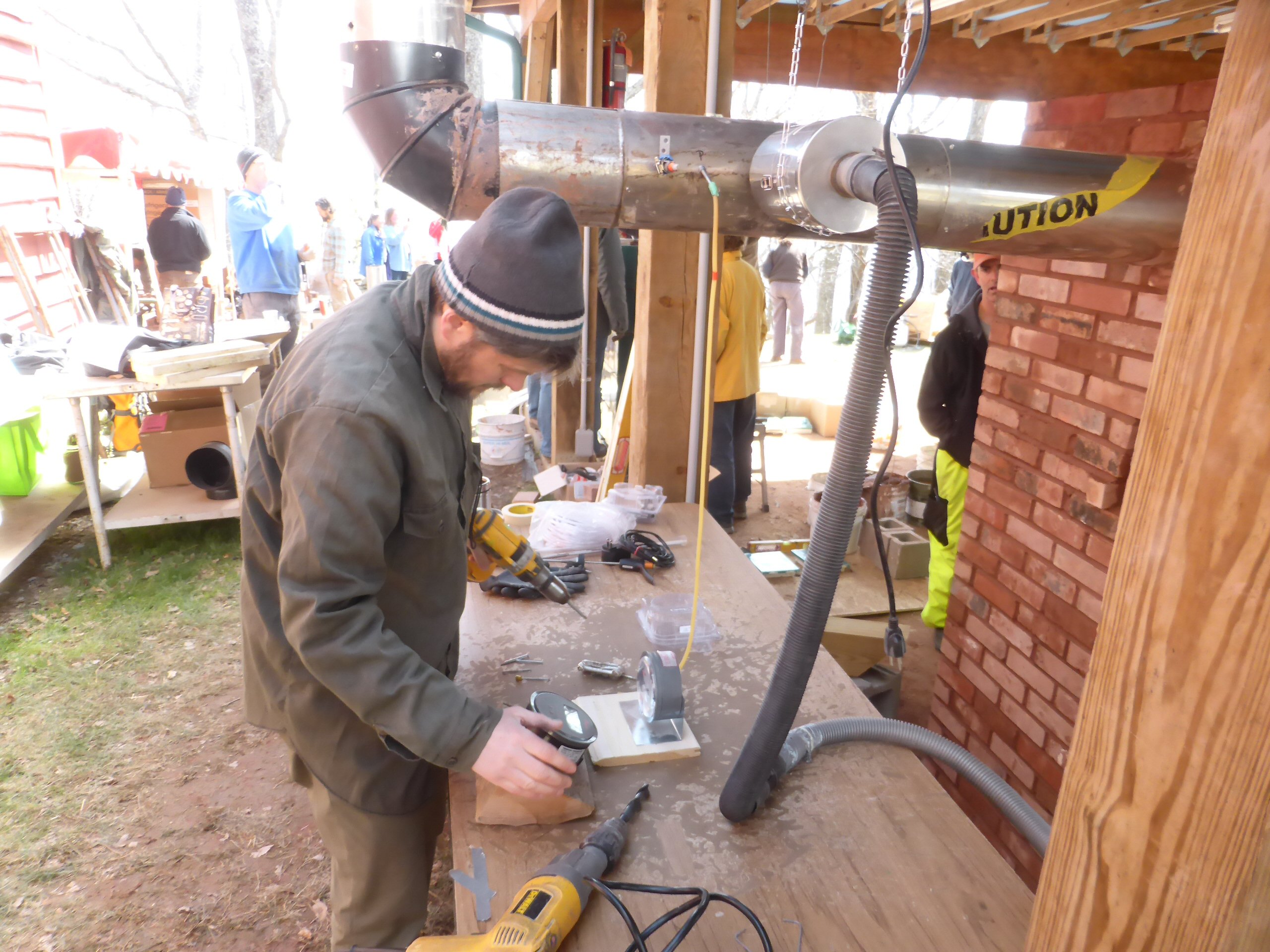 Checking Magnehelic draft gauge.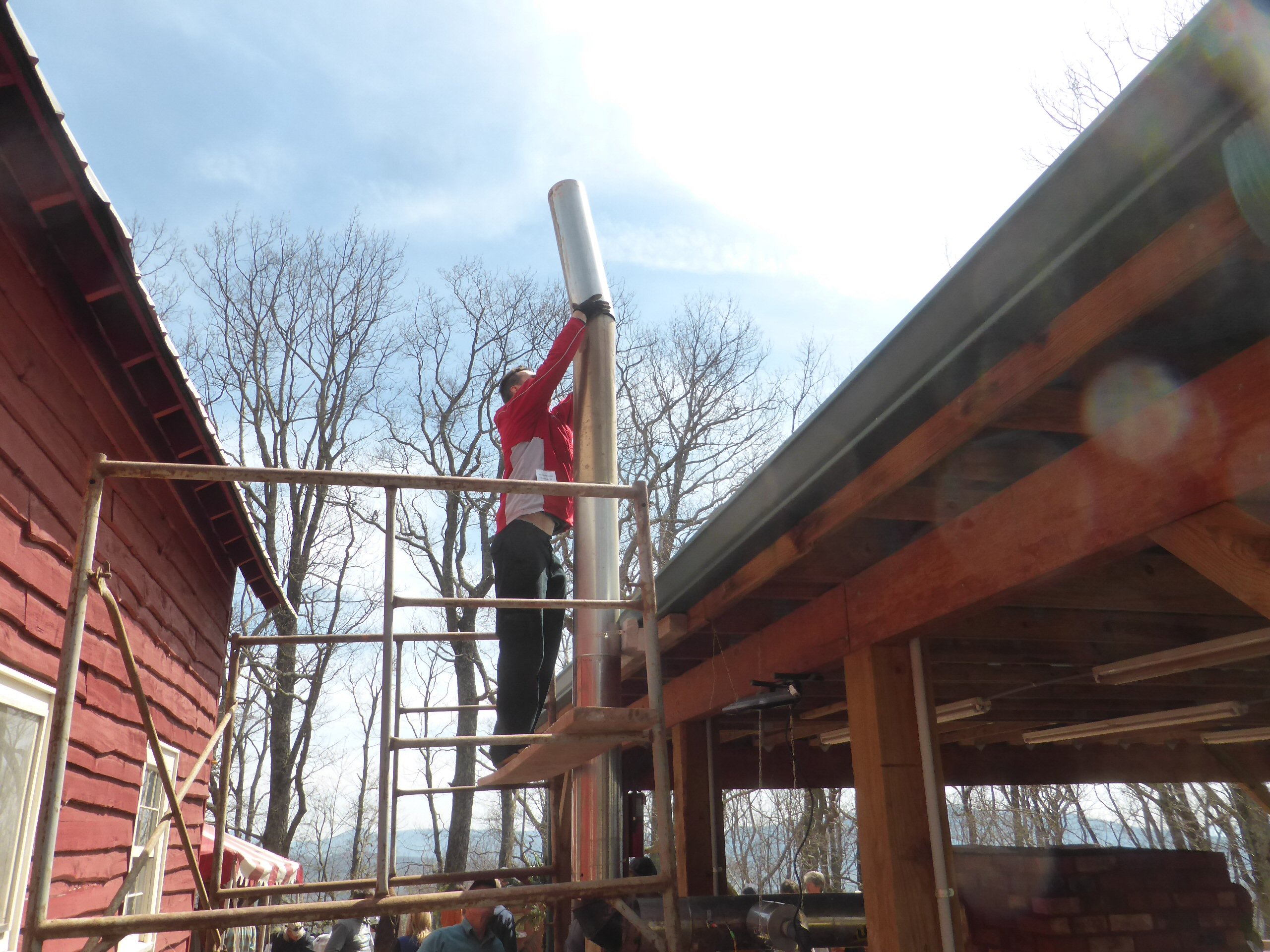 A decision was made to add height to the chimney.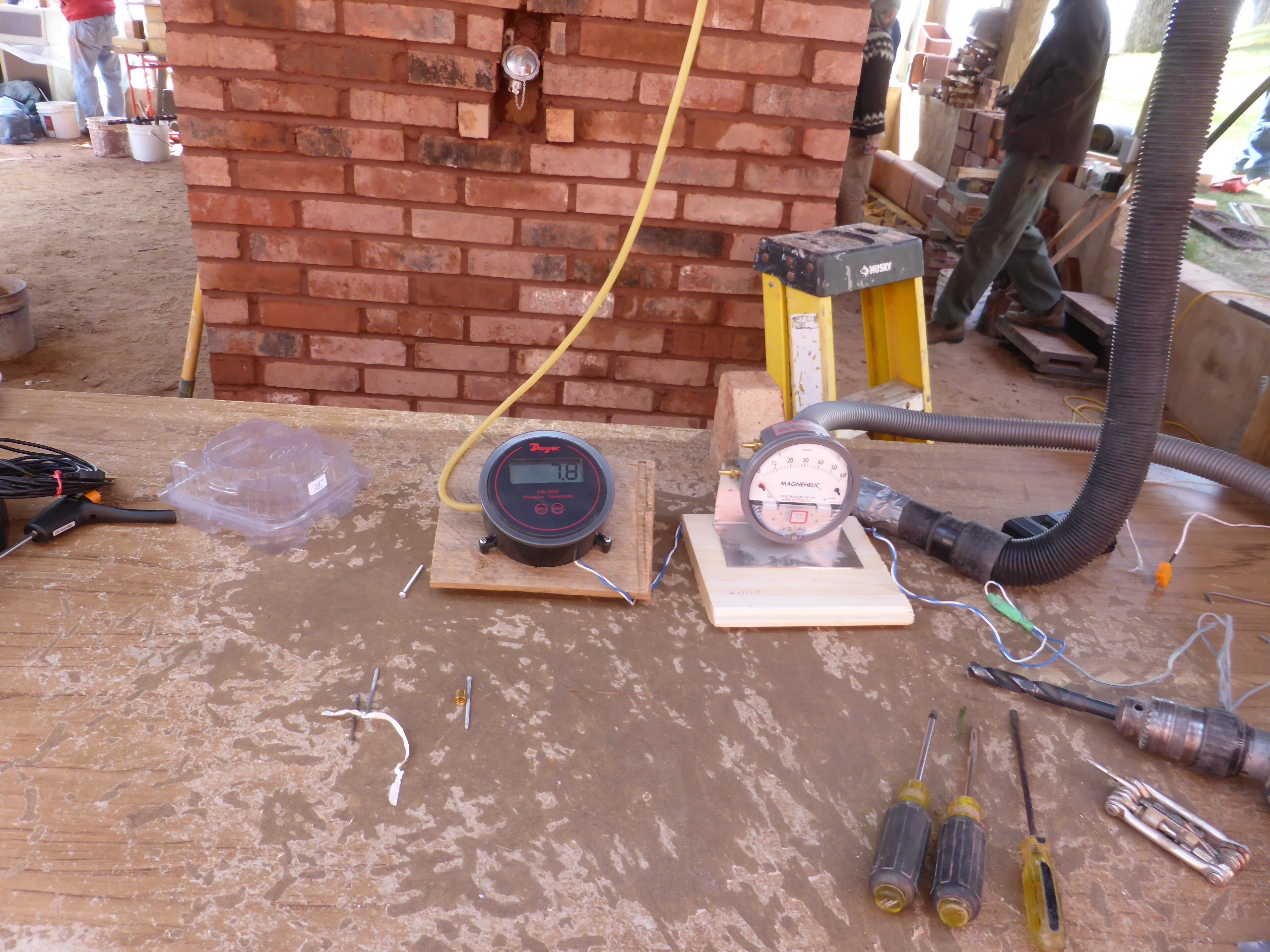 Draft jumped from 2 to 8 pascals.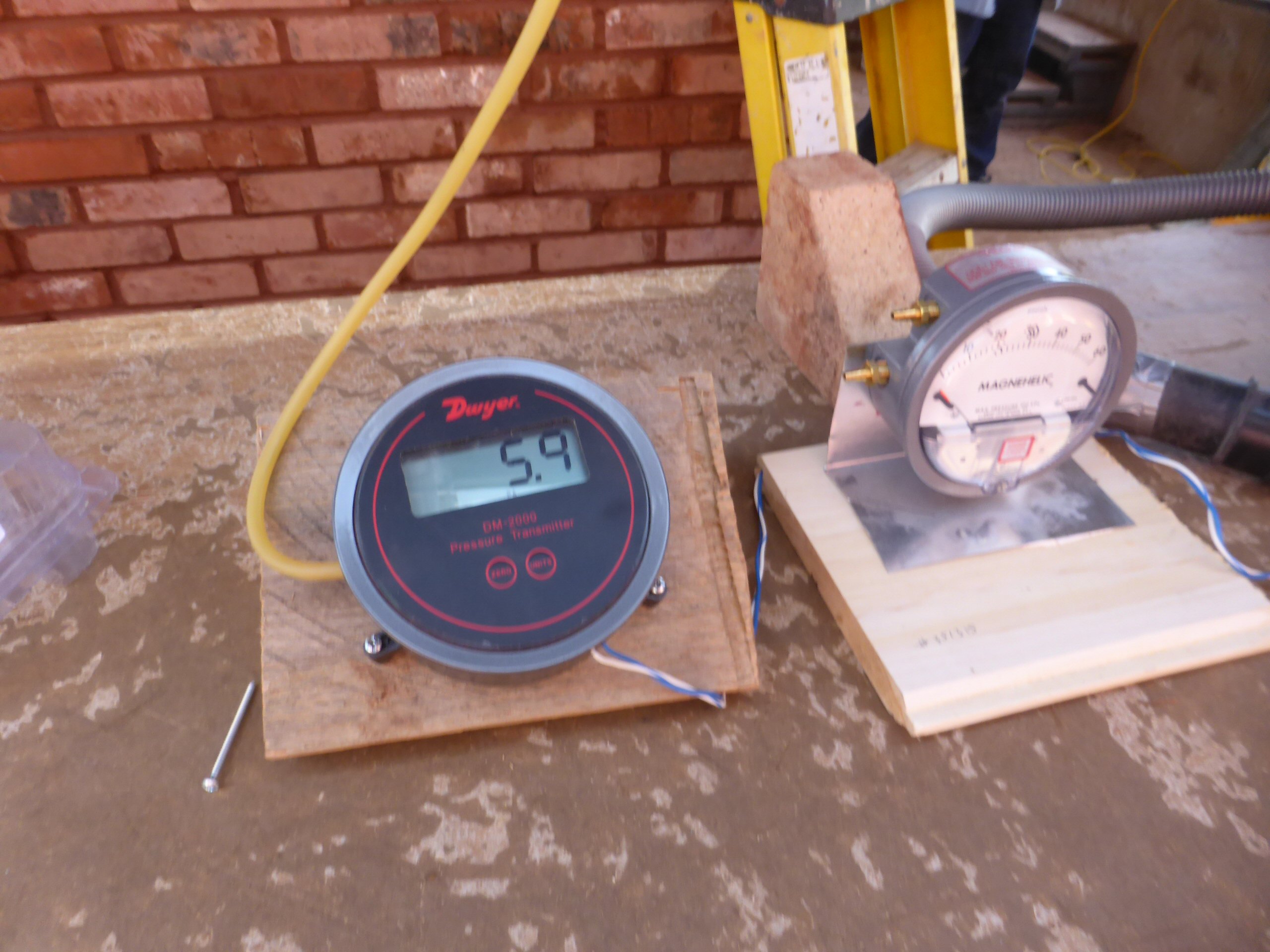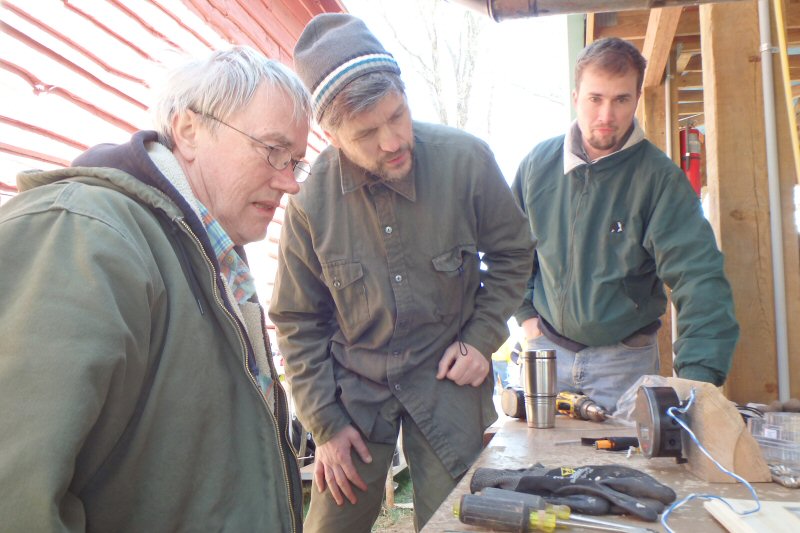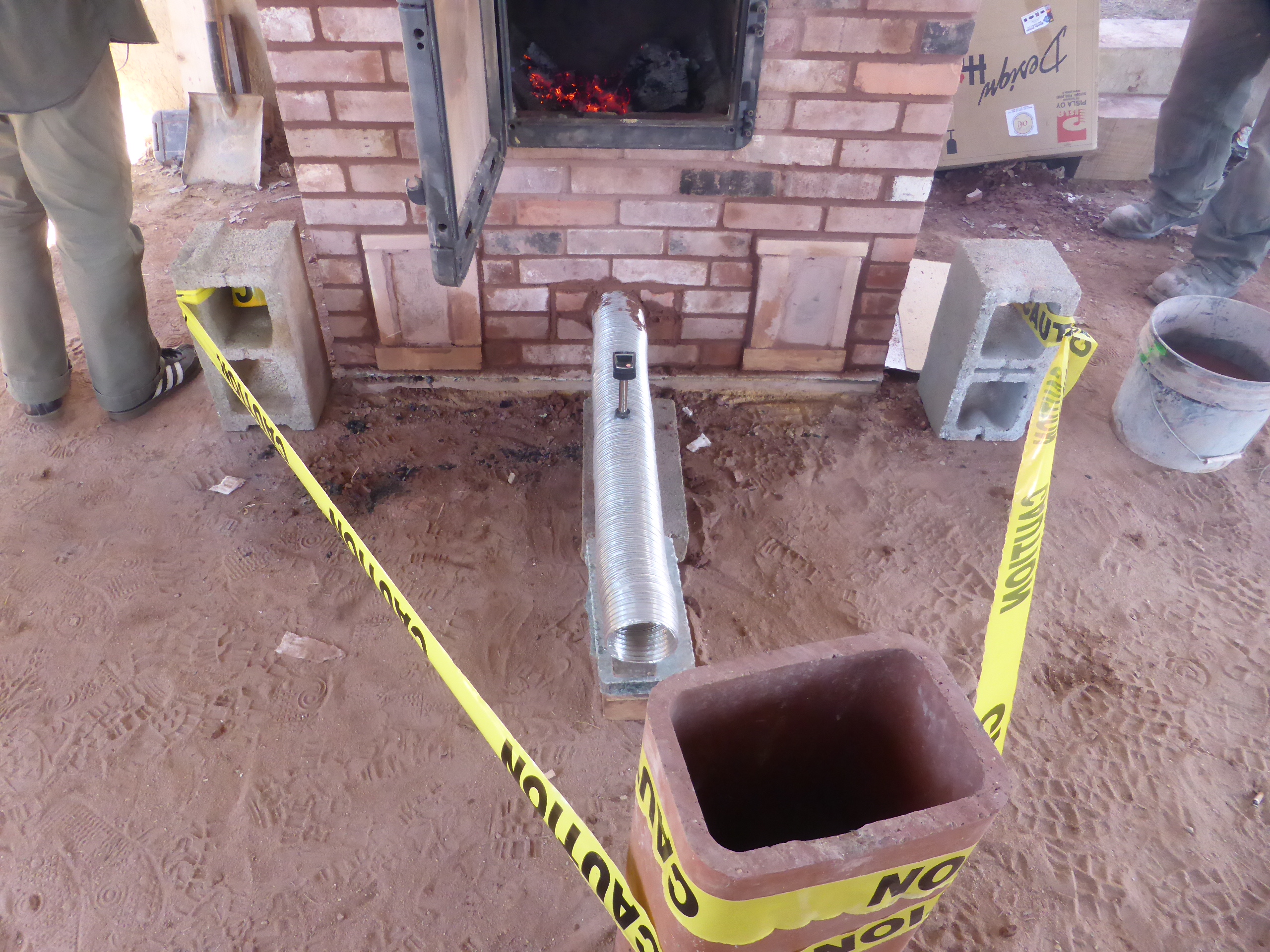 Air intake is through a length of straight duct to allow accurate measurement of flow rate.

Testo 405-V1 thermo-anemometer measures velocities down to 0.01 m/s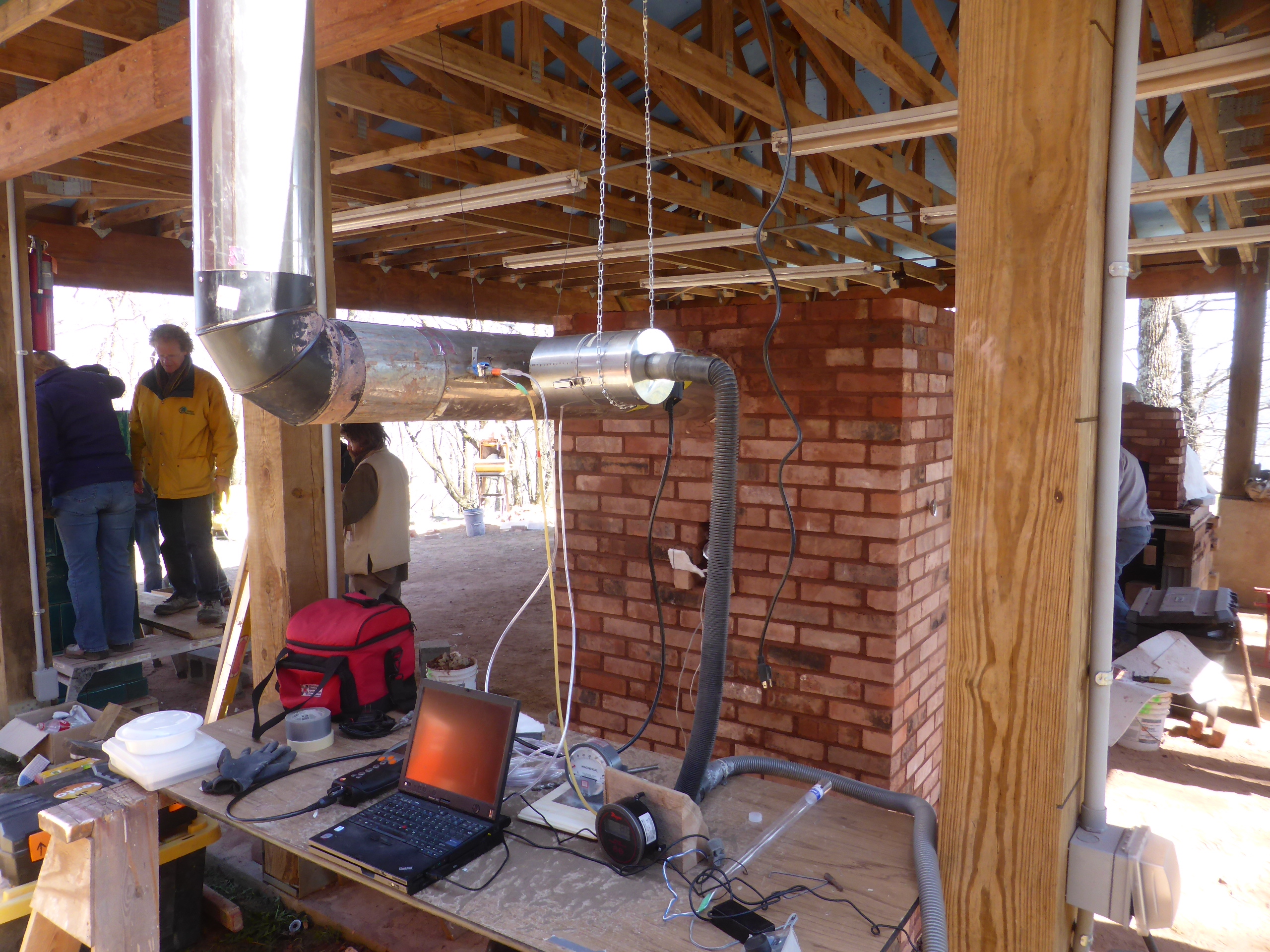 Condar portable dilution tunnel to sample particulates (PM)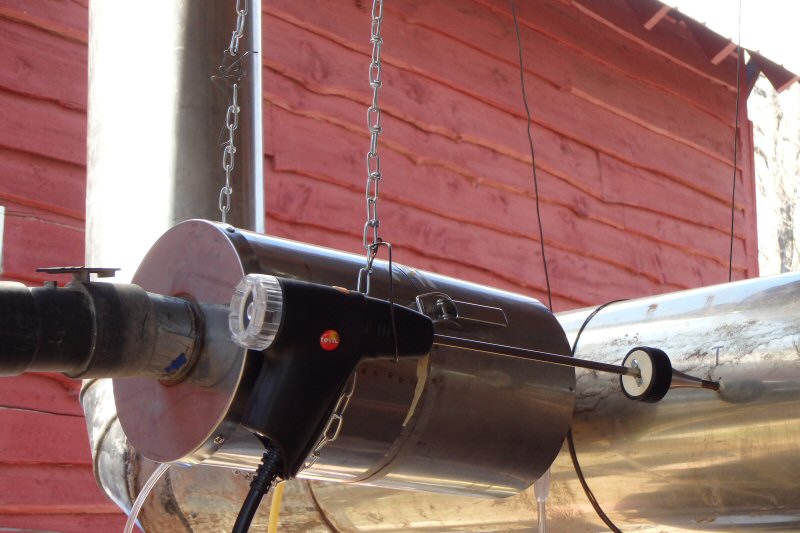 Testo 330-2 probe which runs to an analyzer to measure stack oxygen, carbon monoxide, and termperature (O2, CO, t).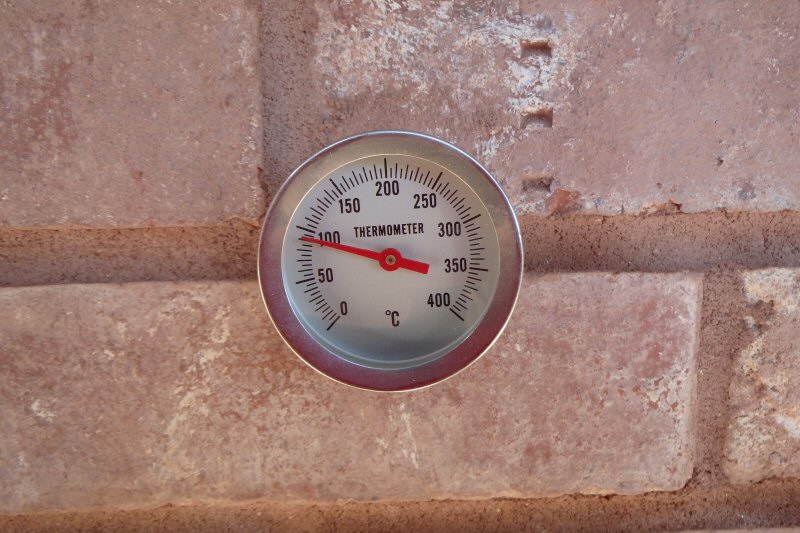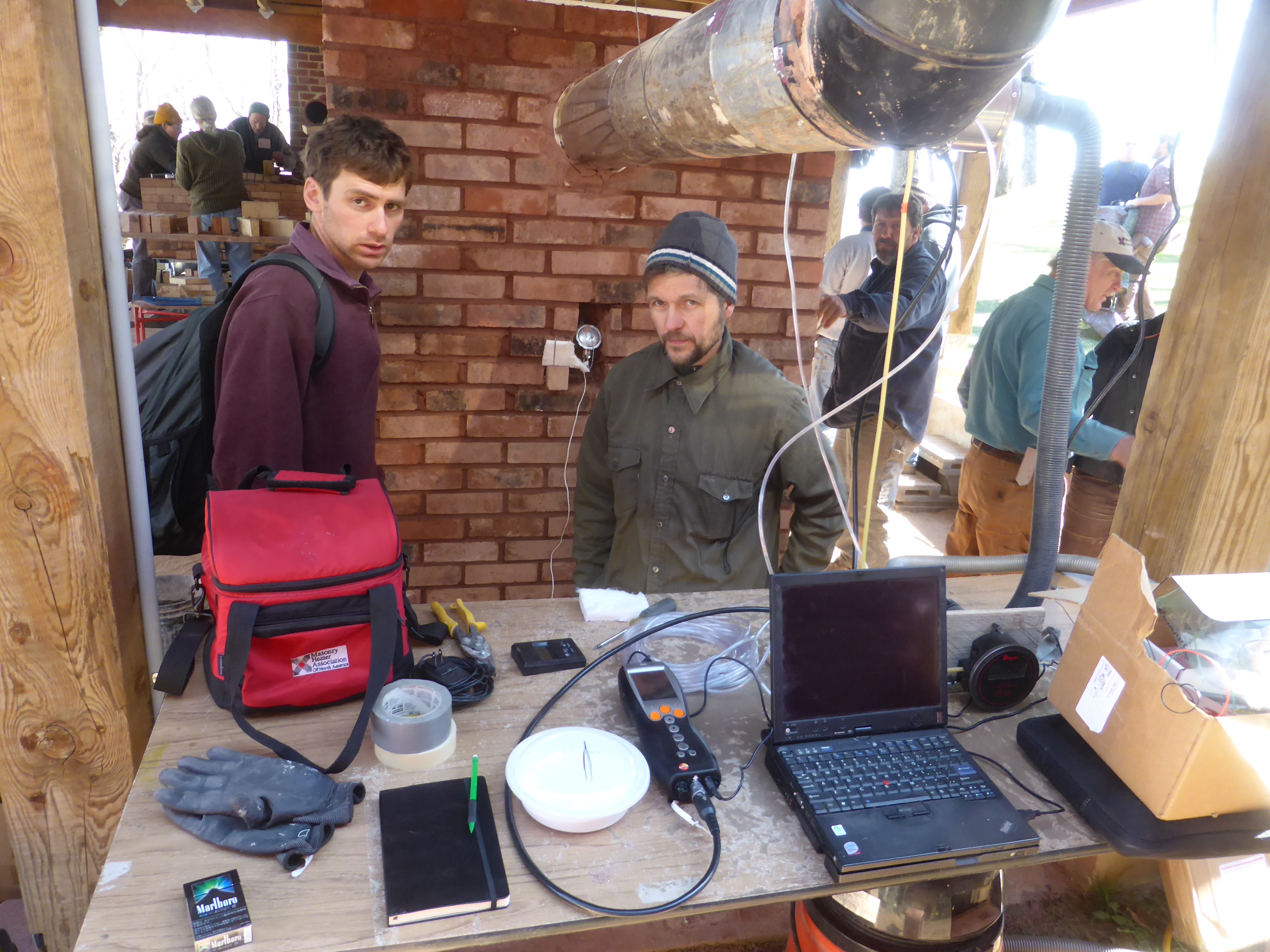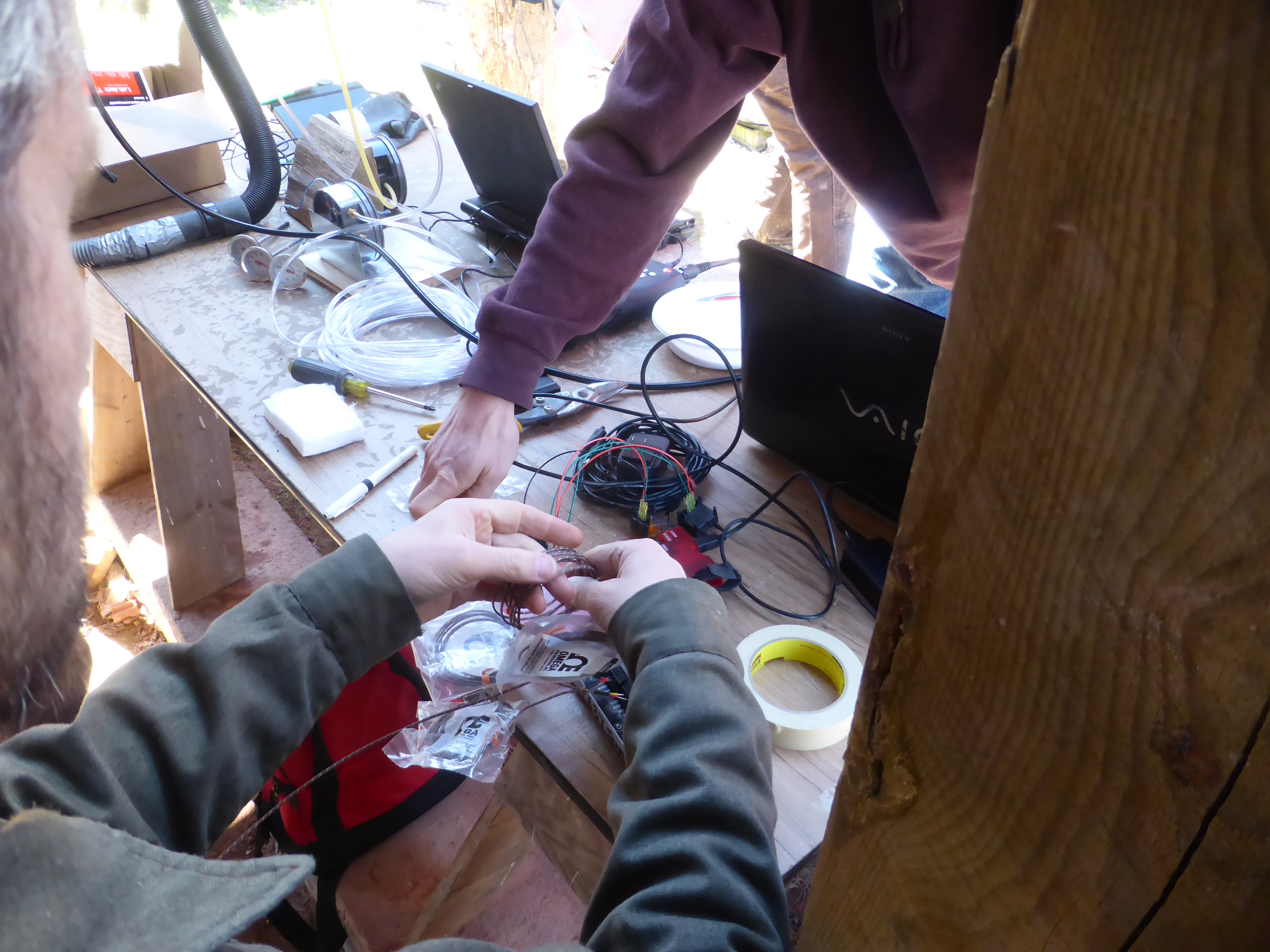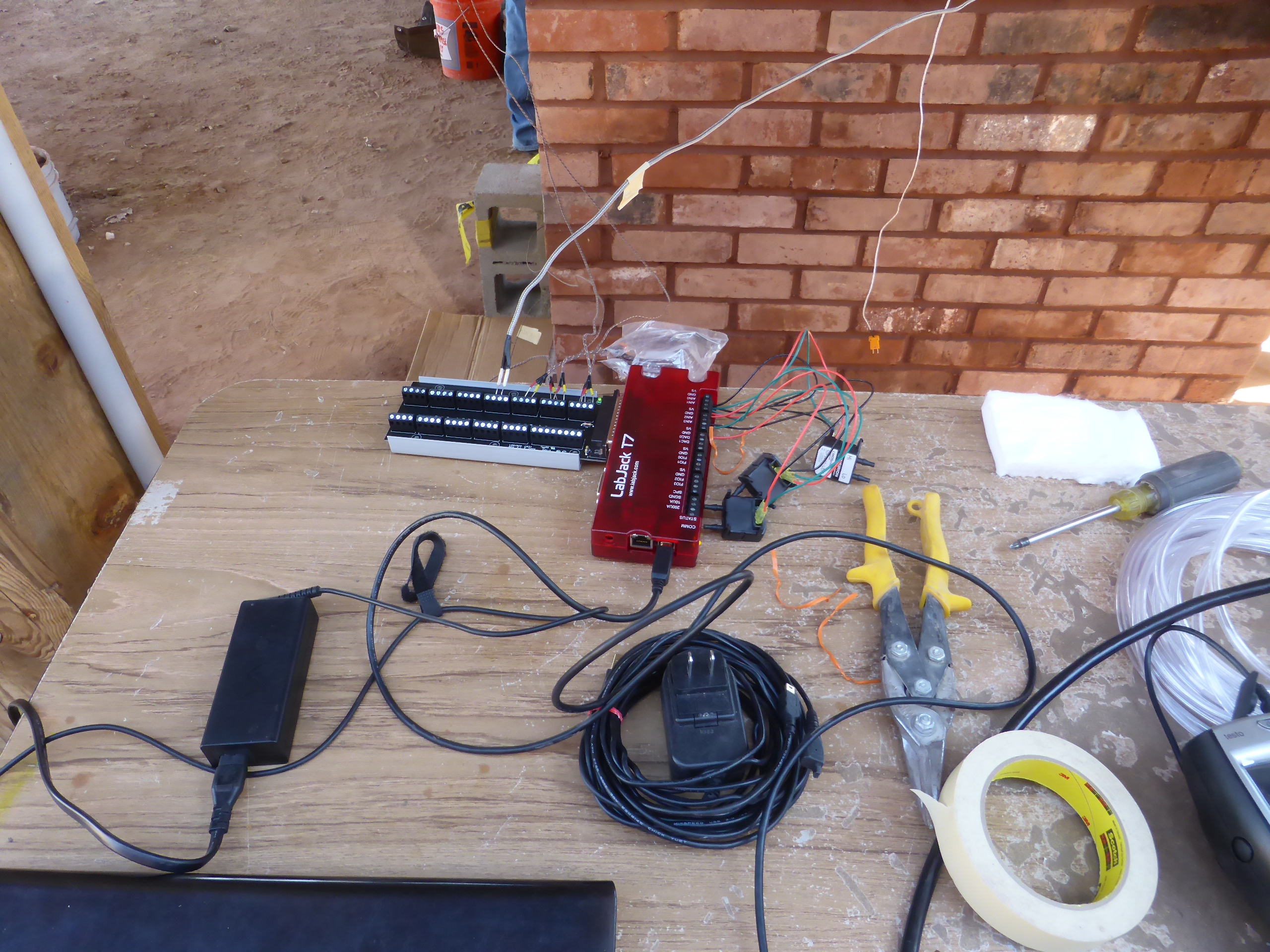 14 channel data acquisition system to monitor three pressure sensors and 3 thermocouples inside the heater.
We could not get the Labjack running, and reverted to manual measurements.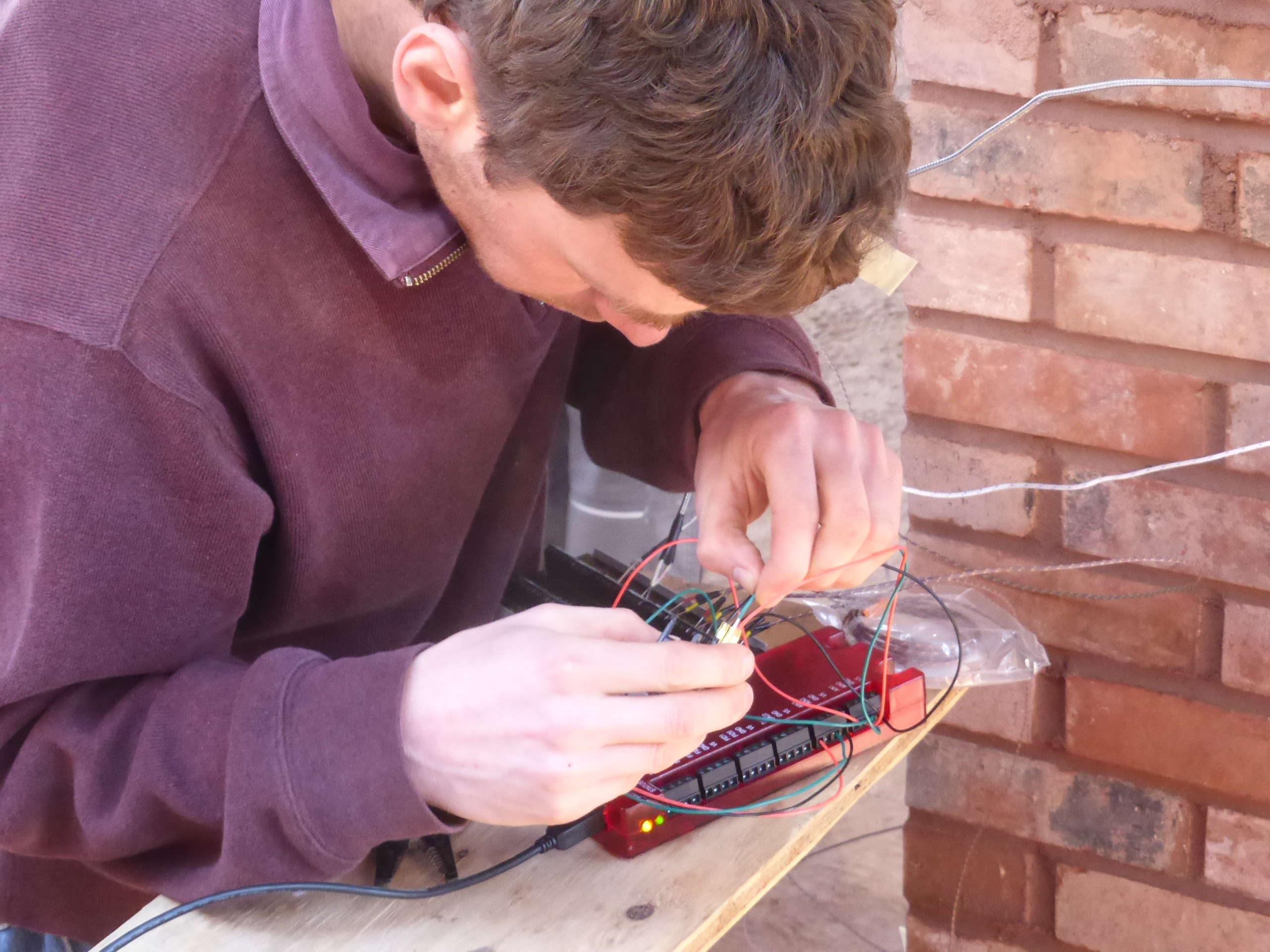 Dan Olson troubleshoots the Labjack. It later turned out to be a problem with corrupted firmware that required
a hard reset by jumping two specific pins - information that was buried deep within the documentation.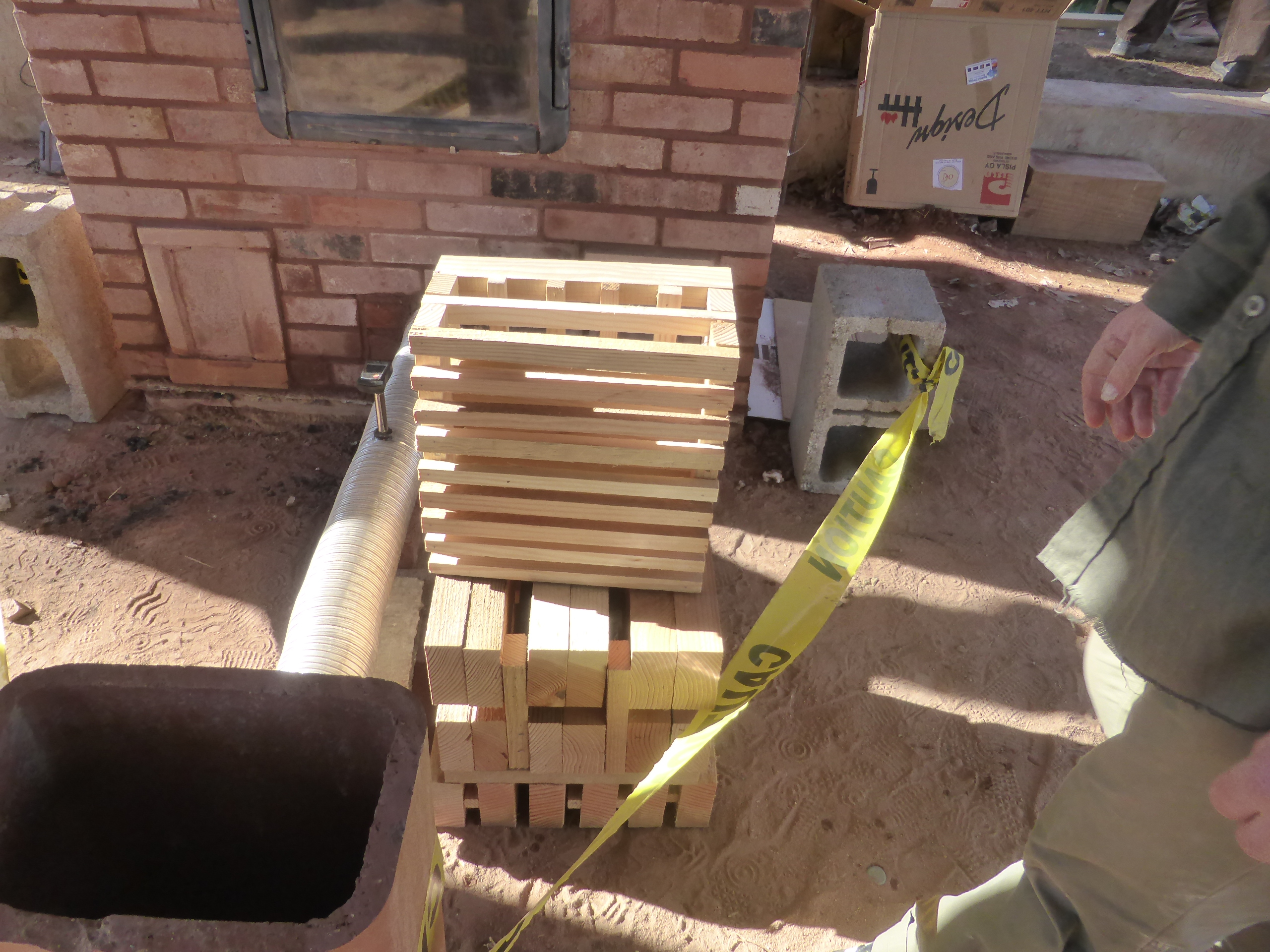 Douglas fir fuel crib with a top ignition kindling crib. The kindling crib is vertical in the photo, but will be used horizontally.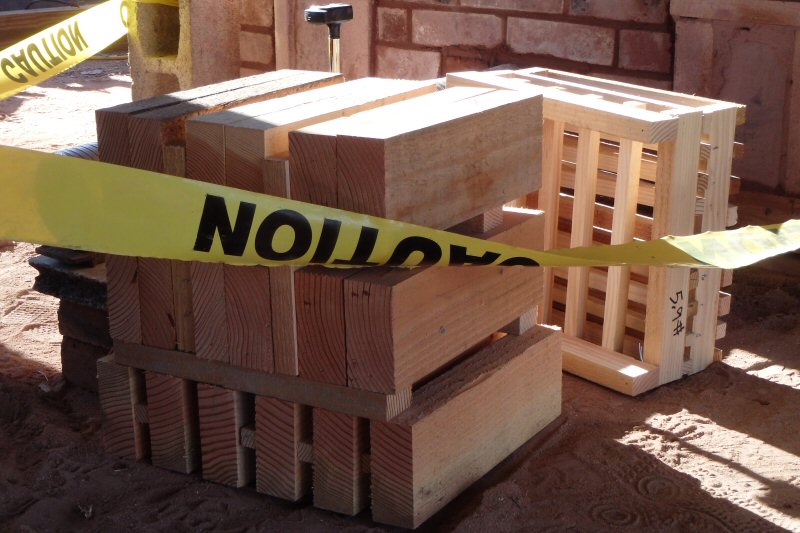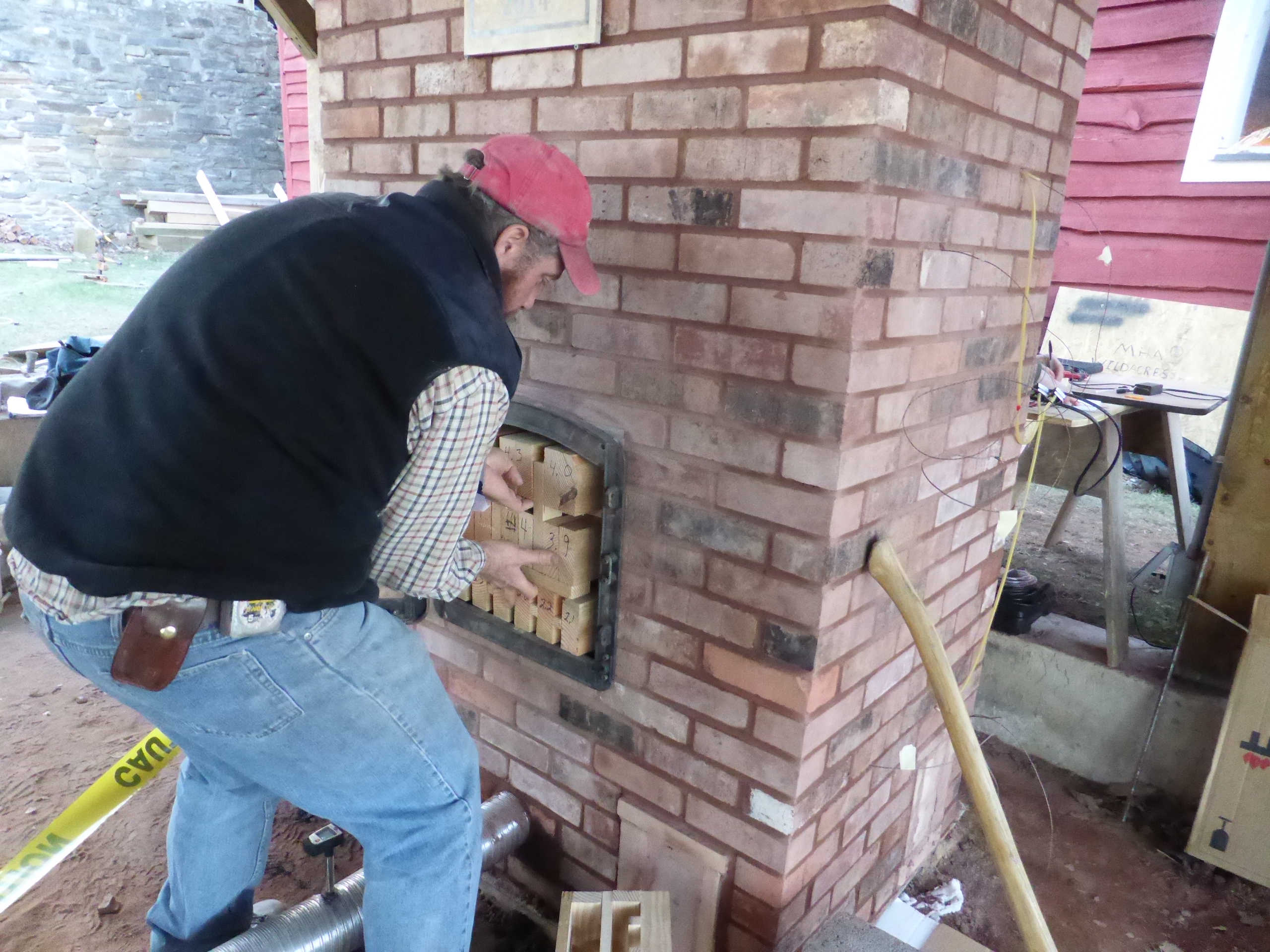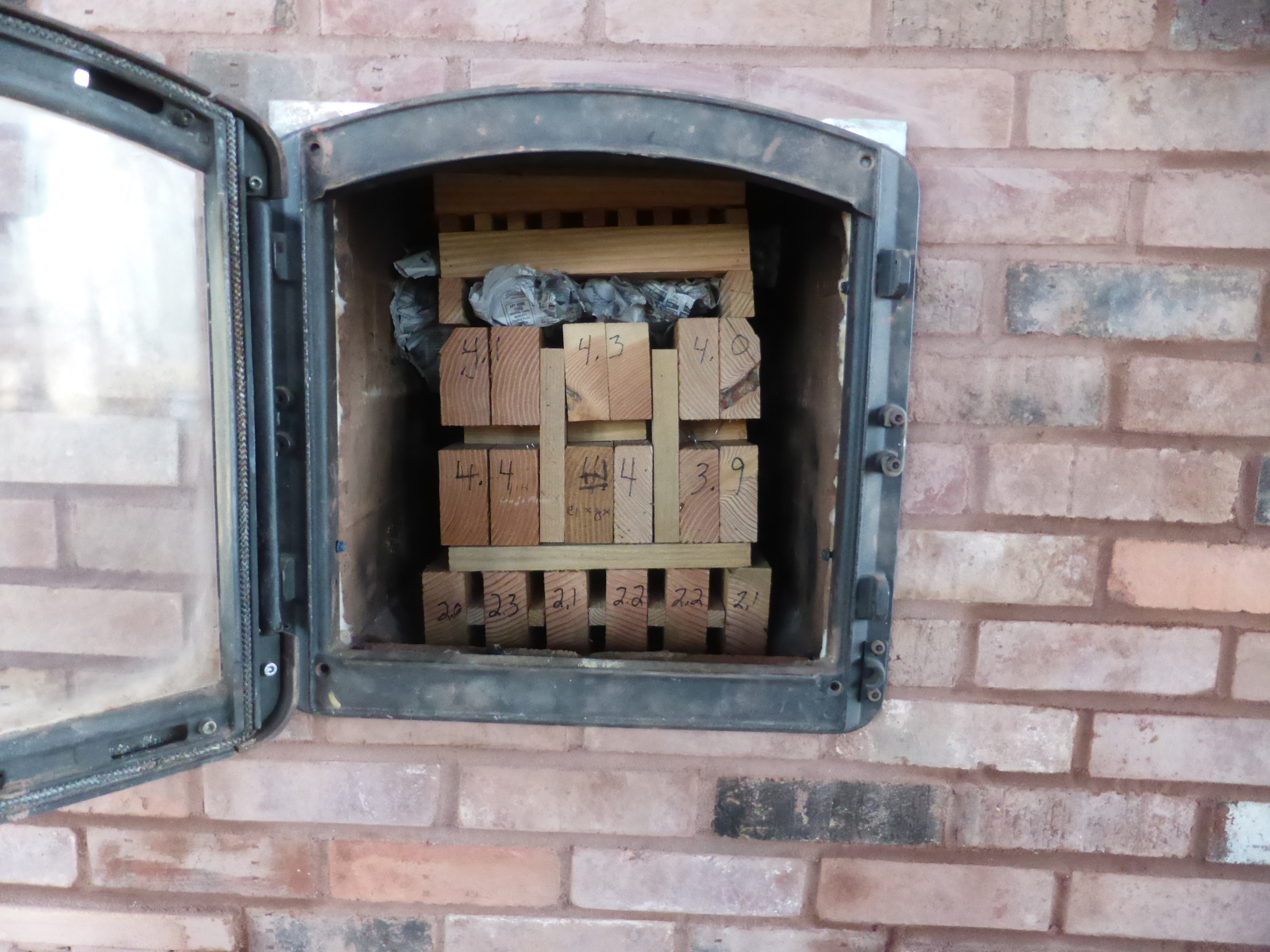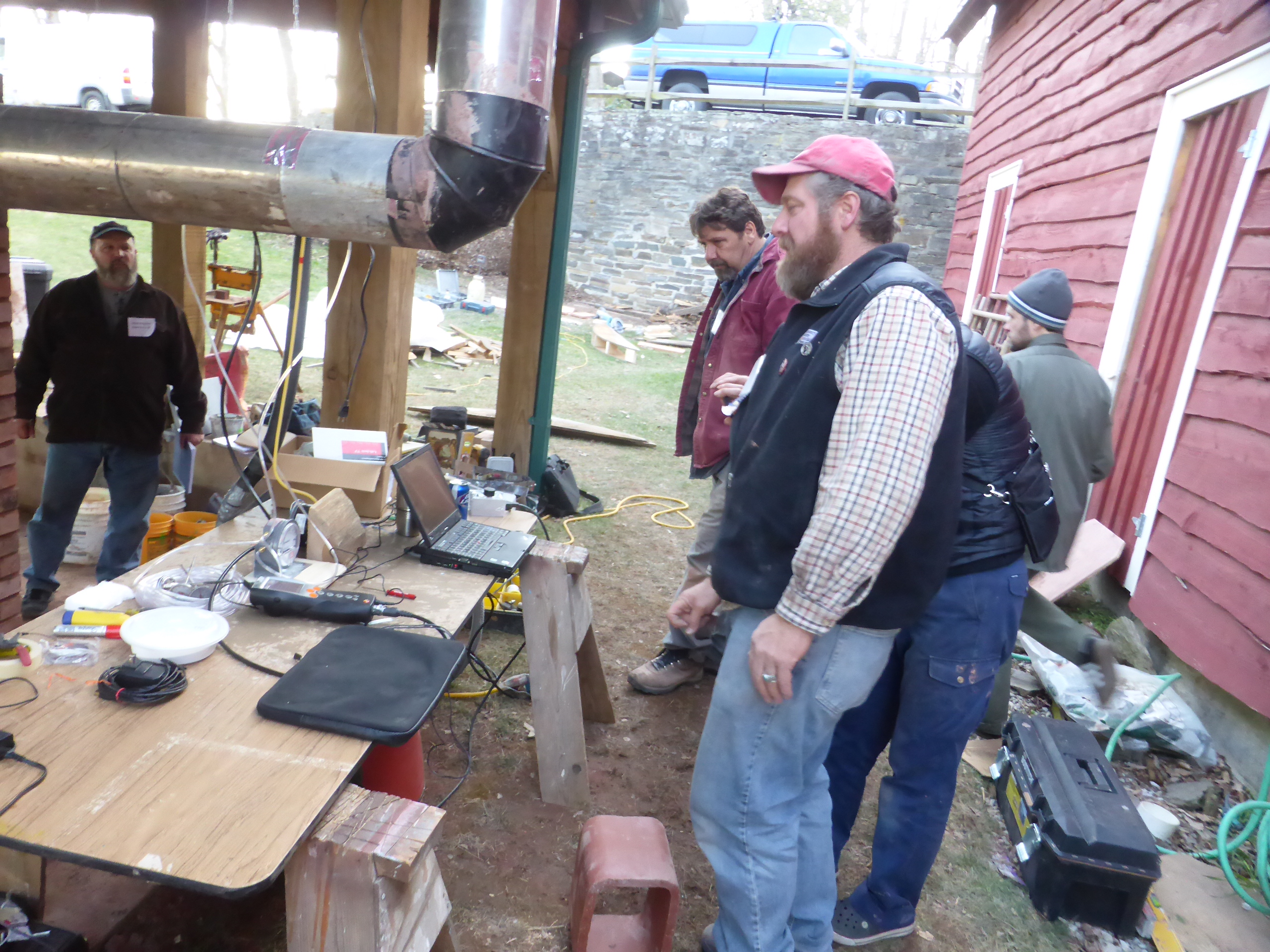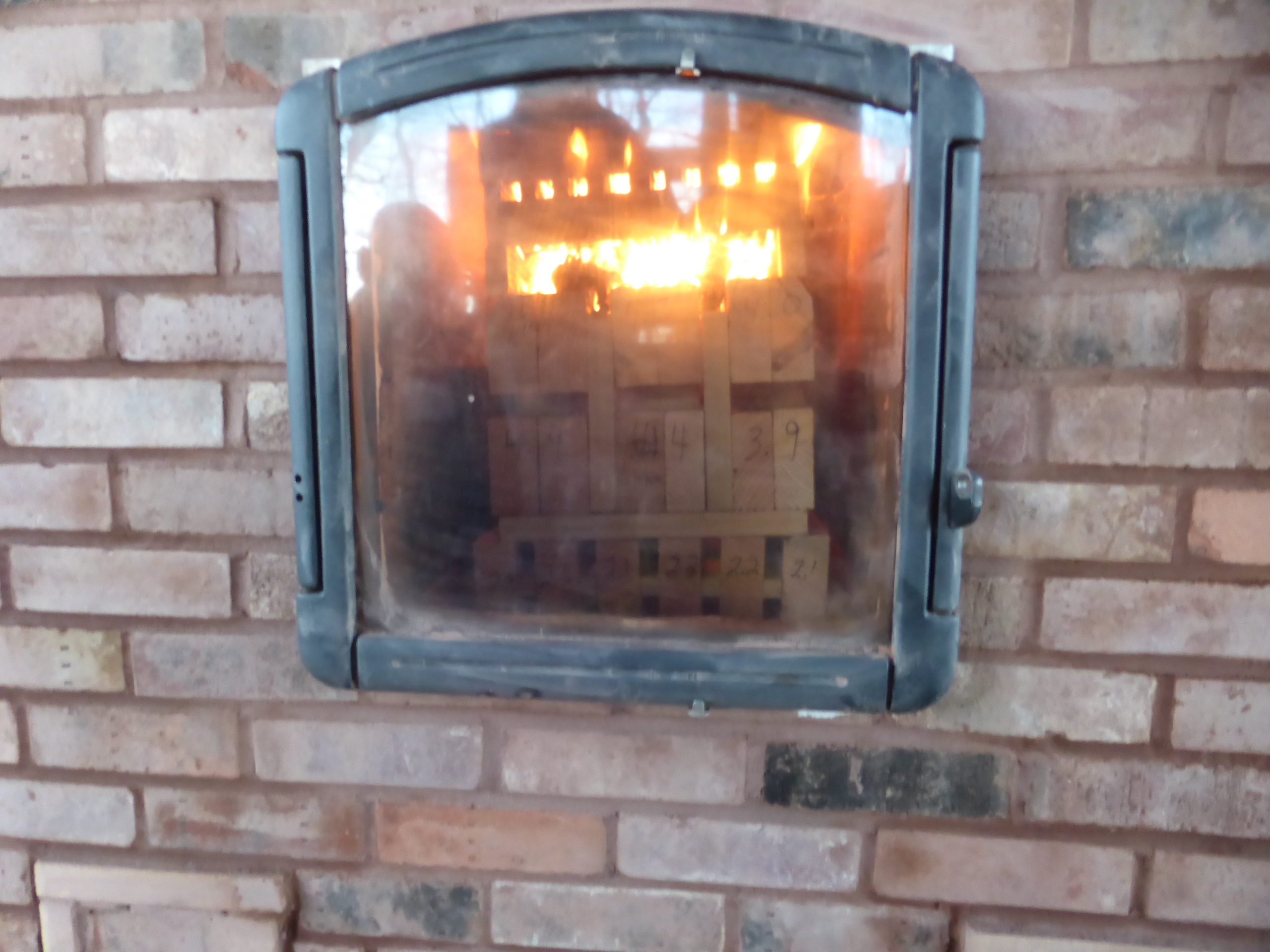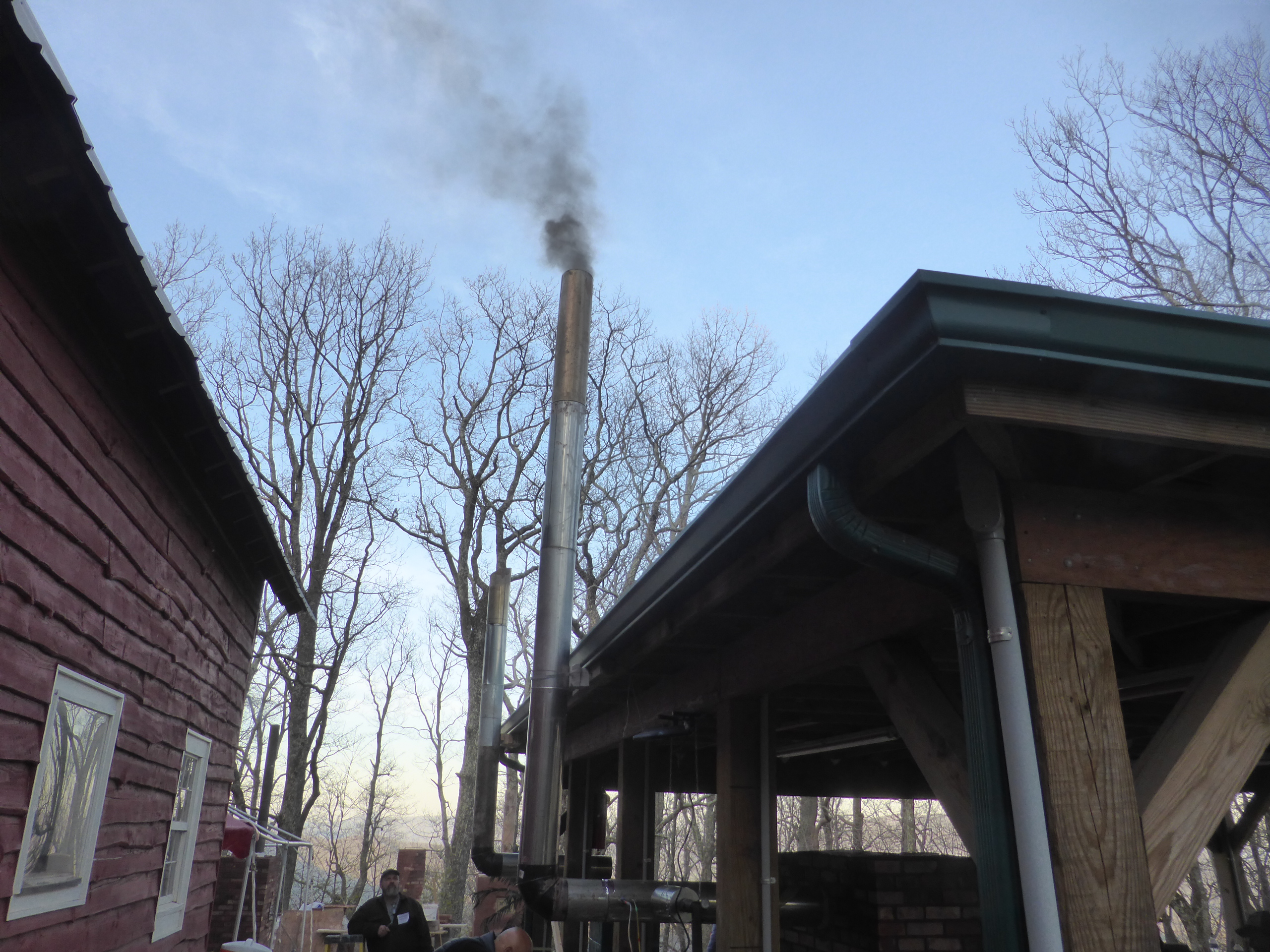 A smokey start. The kindling crib was very fine pieces, low moisture (15%), and could not get enough air.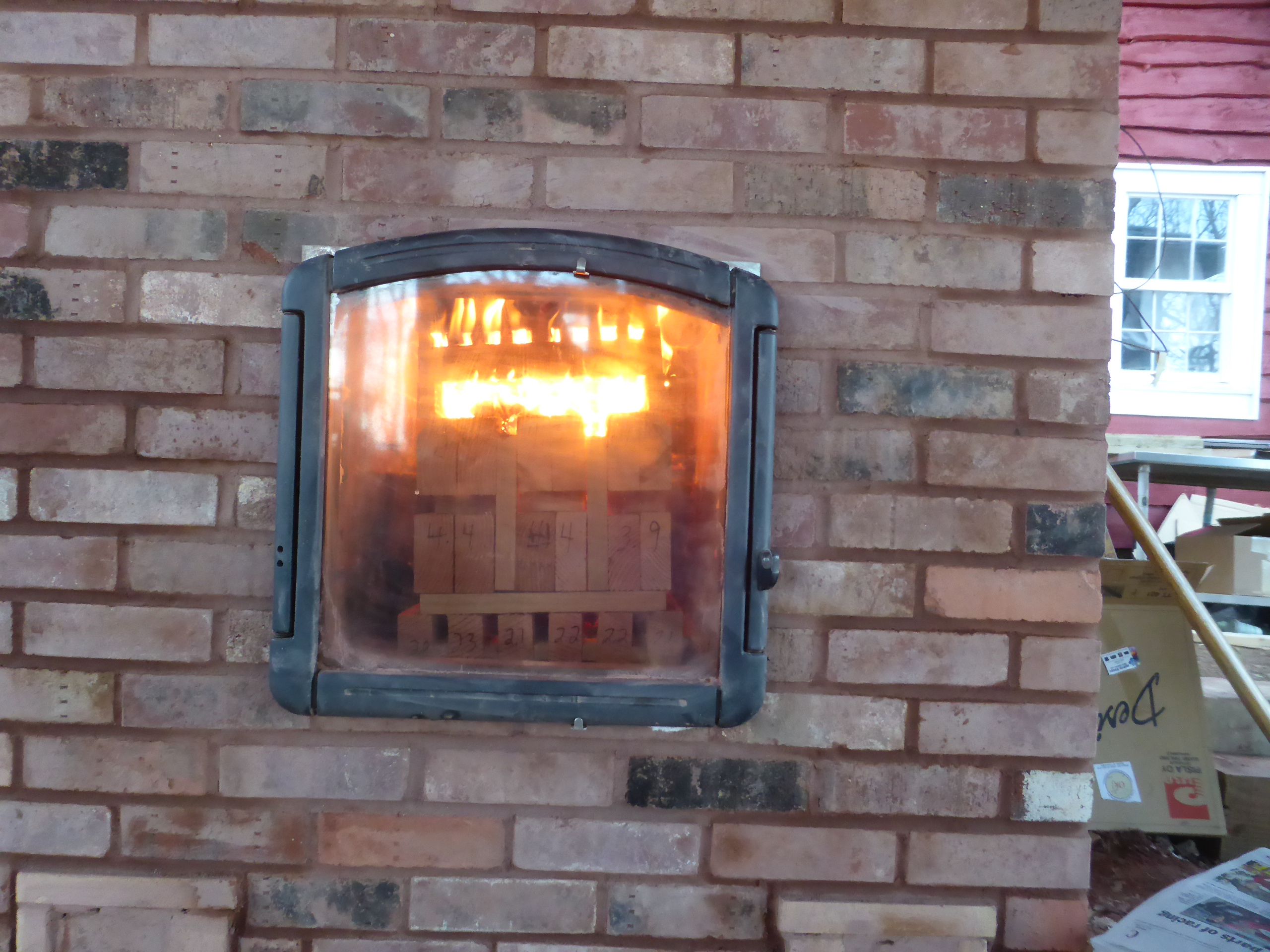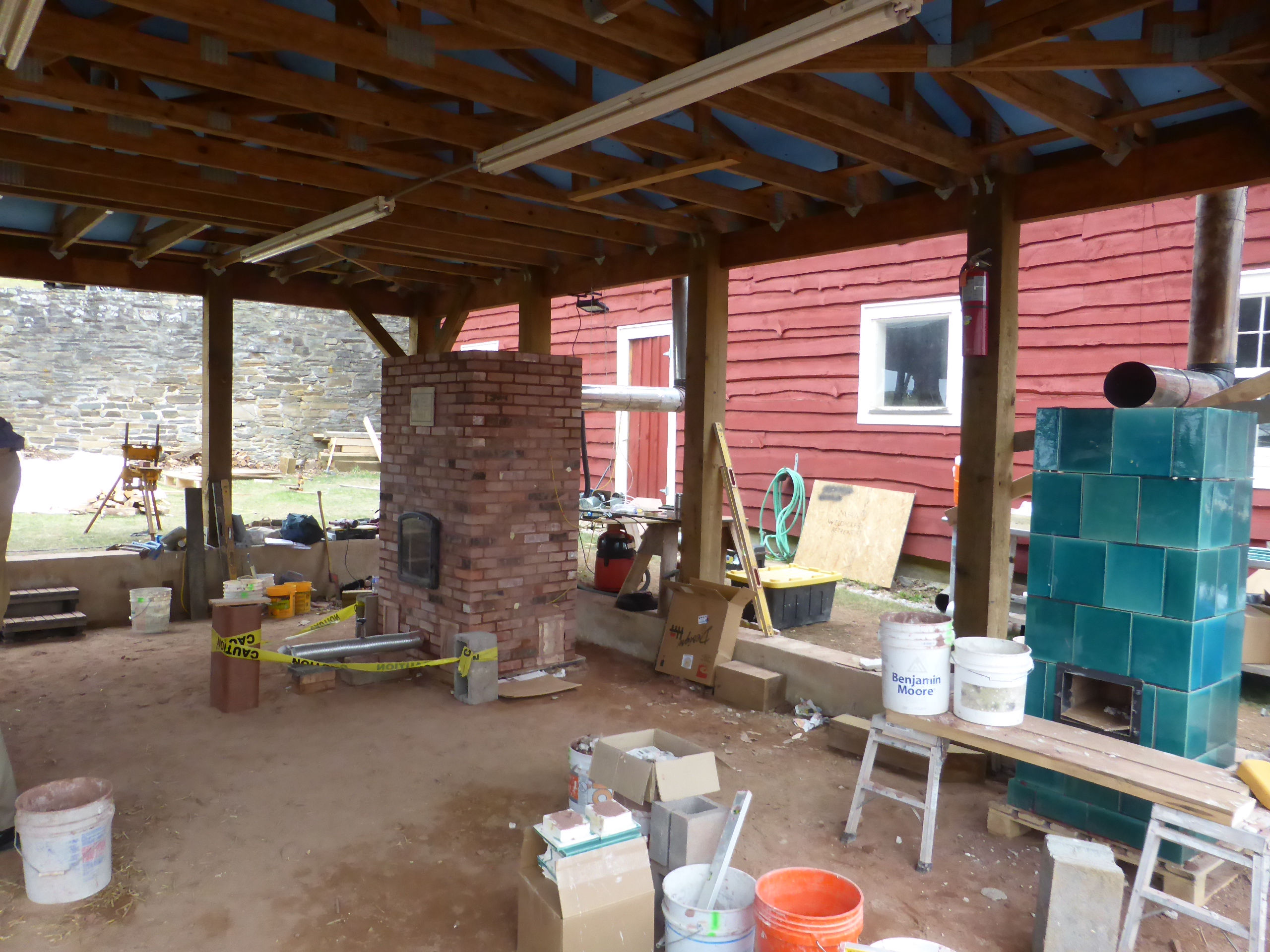 Load 2, ready to light. We used a lot less newspaper that Run #1, in an attempt to get a slower start.

Still a smokey start. PM was actually slightly higher than Run #1. See Condar spreadsheet, below.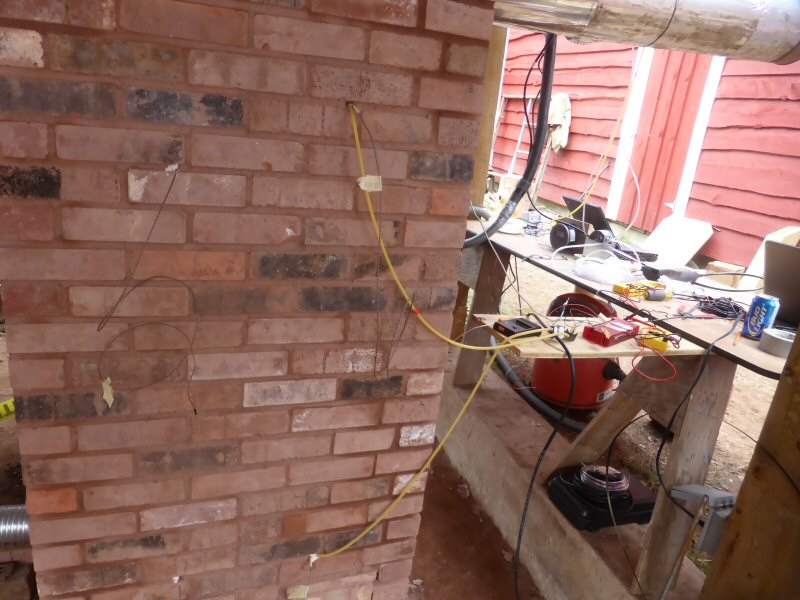 Pressure probes and thermocouples located at strategic points in the flow path. Data will be used to calibrate a
new masonry heater calculator that MHA is working on in collaboration with Damien Lehmann, a French engineer who
has developed it over the last 6 years.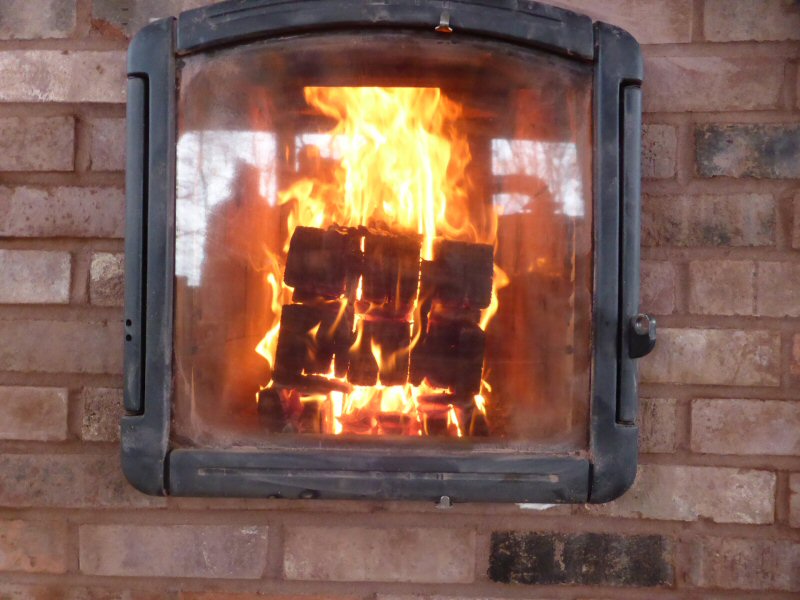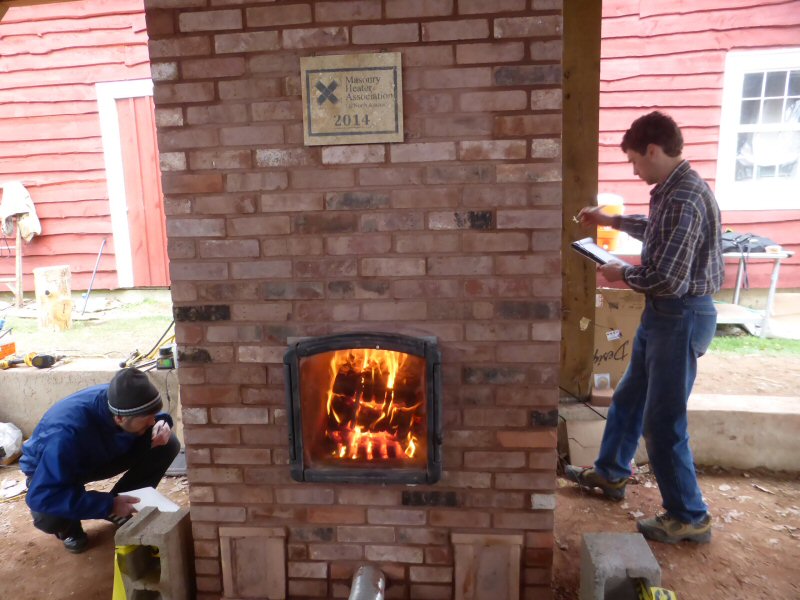 Manual pressure and thermocouple readings.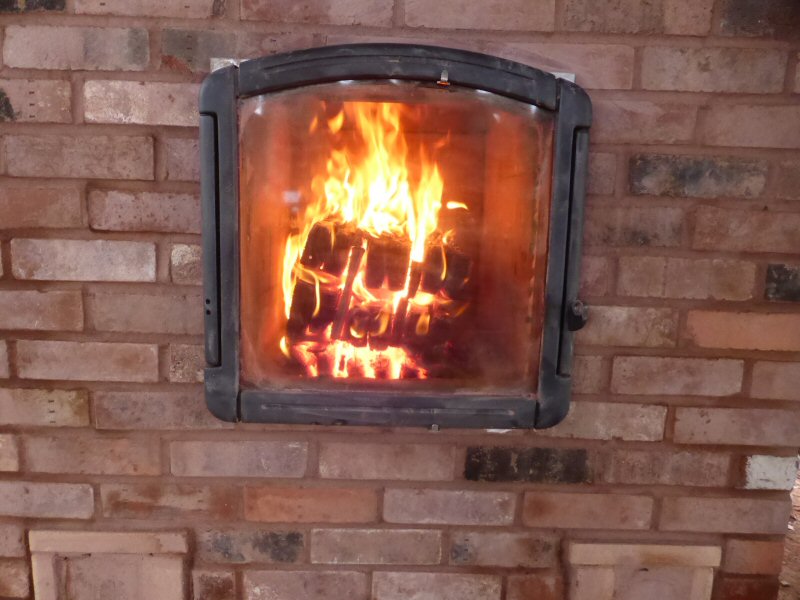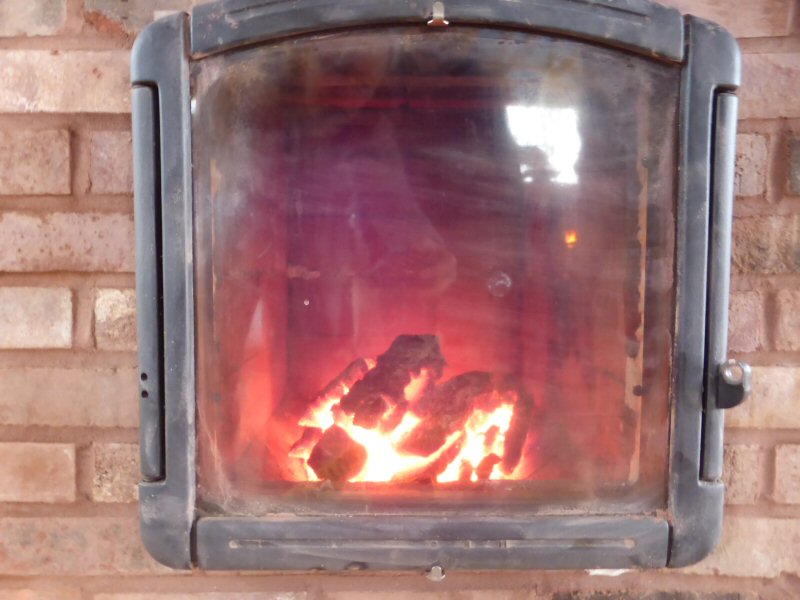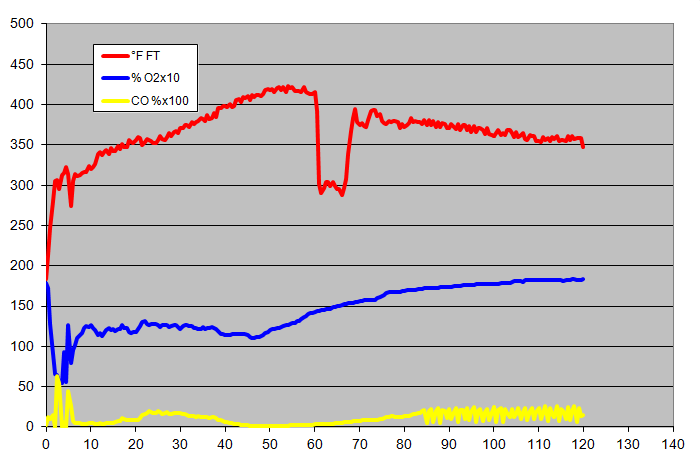 Testo flue gas graphs, Run 1

Condar results, Run 1

Test flue gas graphs, Run 2.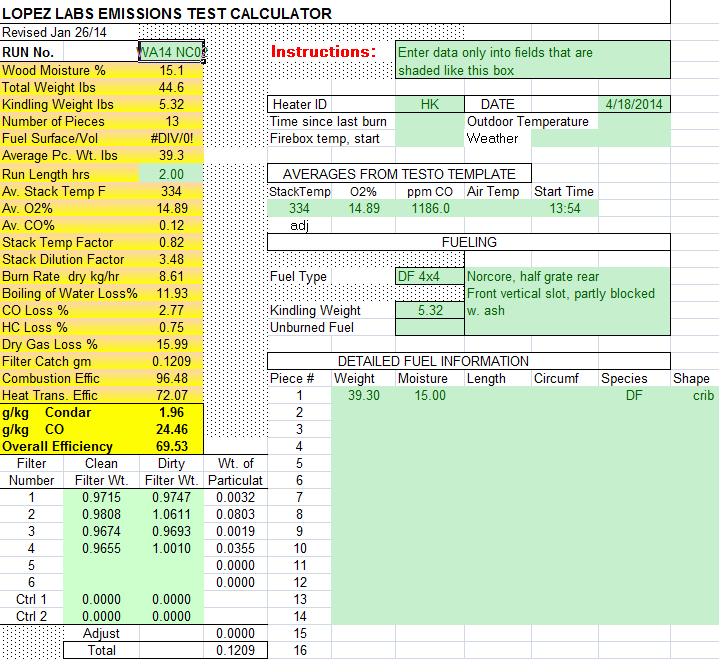 Condar results, Run 2.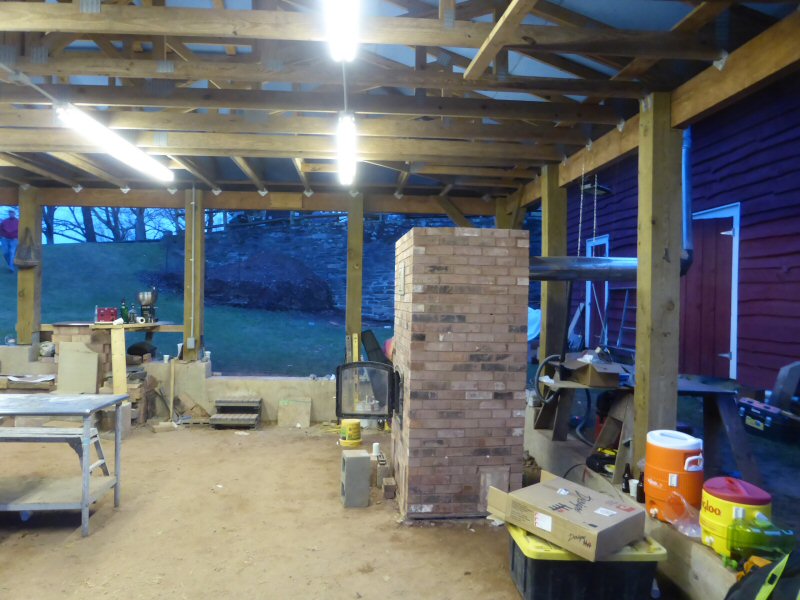 Back to Wildacres 2014 Photo Report



See also,
2007 Photo Report
2006 Photo Report
2004 Photo Report
2003 Photo Report
2002 Photo Report
2001 Photo Report
2000 Photo Report
1999 Photo Report
1998 Photo Report
1997 Photo Report
This page was last updated on April 30, 2014
This page was created on April 30, 2014
Back to: