2014 MHA Annual Meeting
Kachelofen with Jessica Steinhäuser and Mario Zauner
Back to Wildacres 2014 Photo Report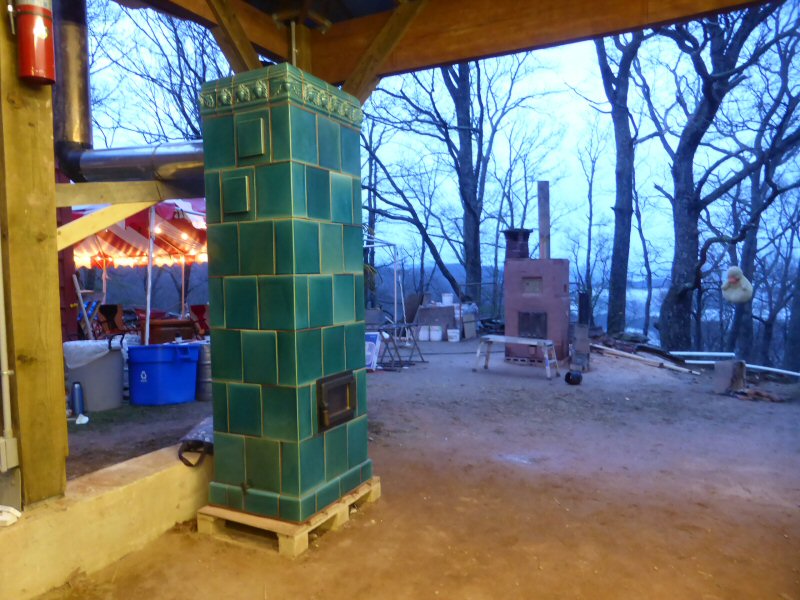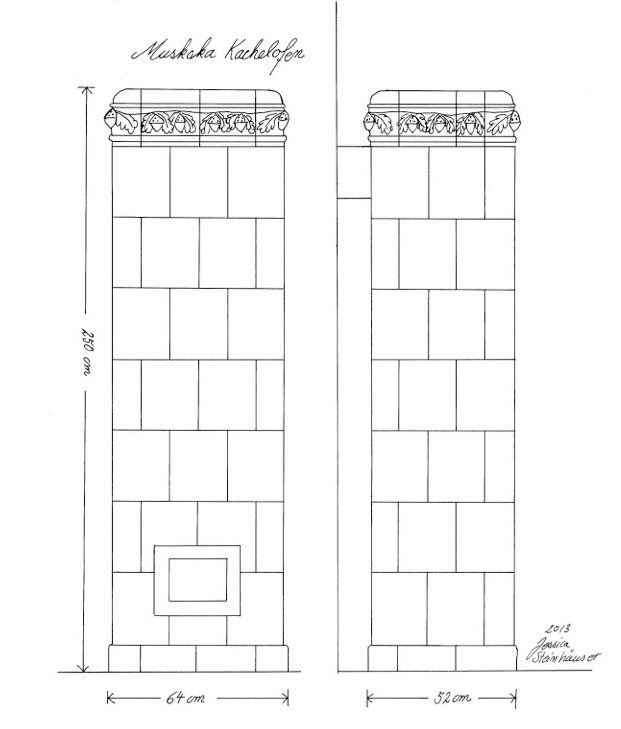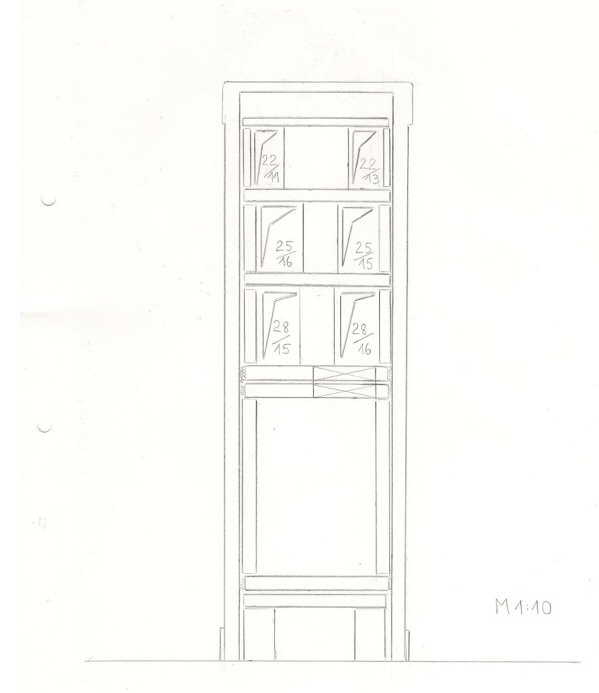 Click for copy of calculations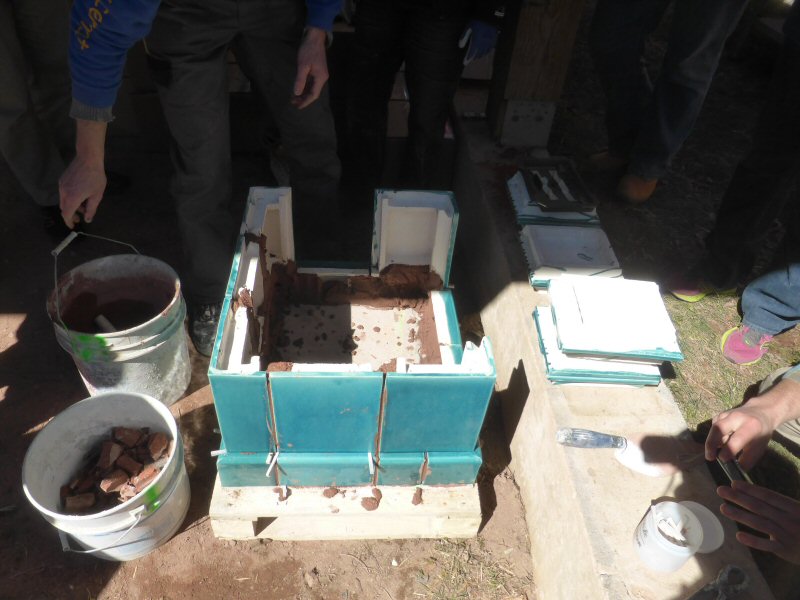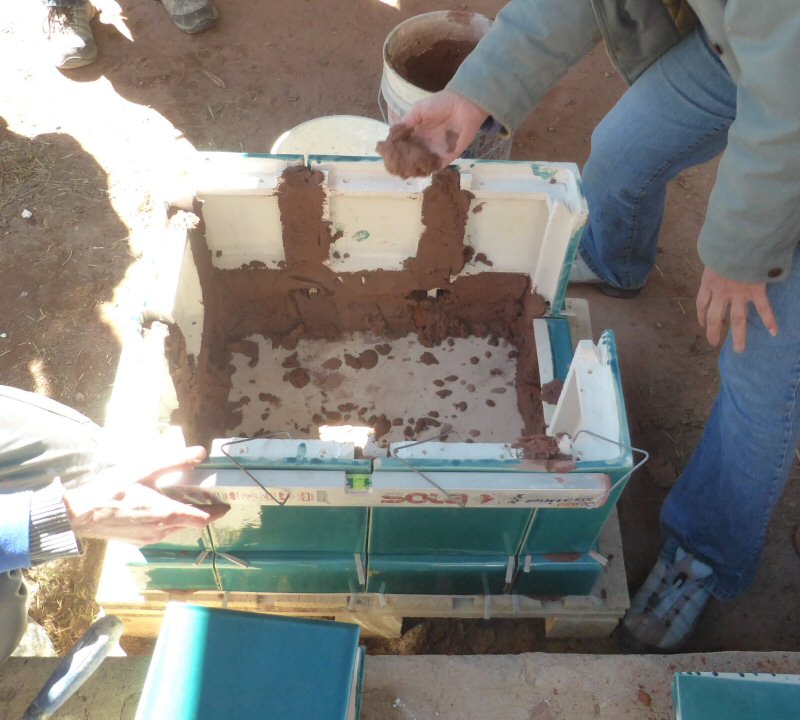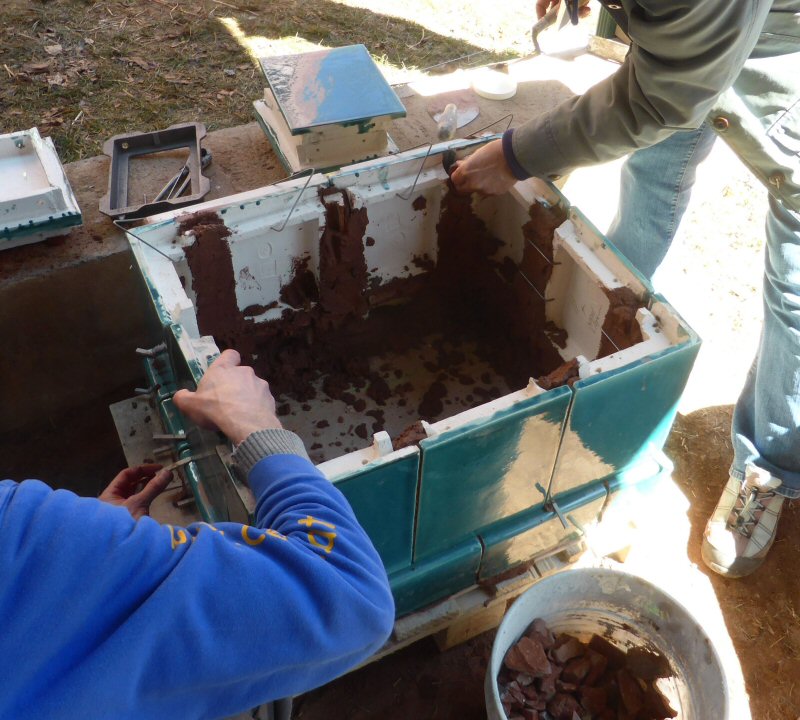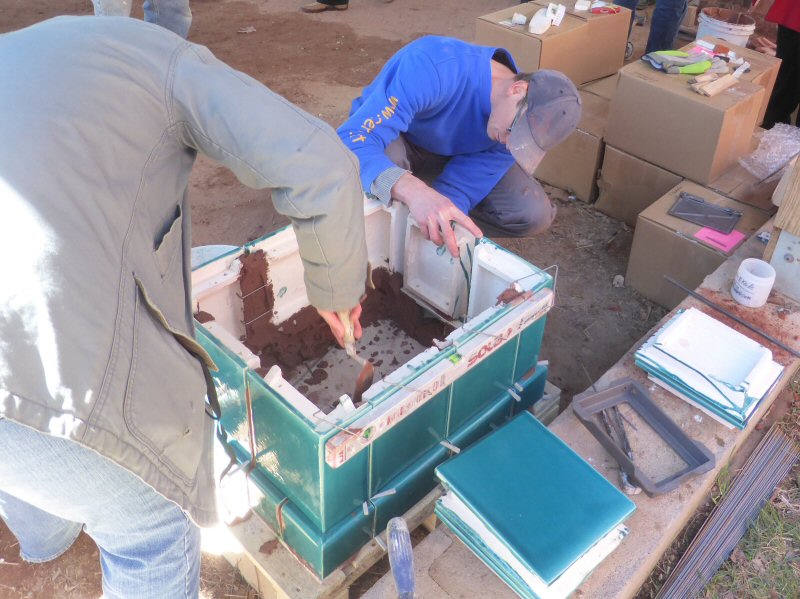 Note the temporary bracing provided by the spring clips and the level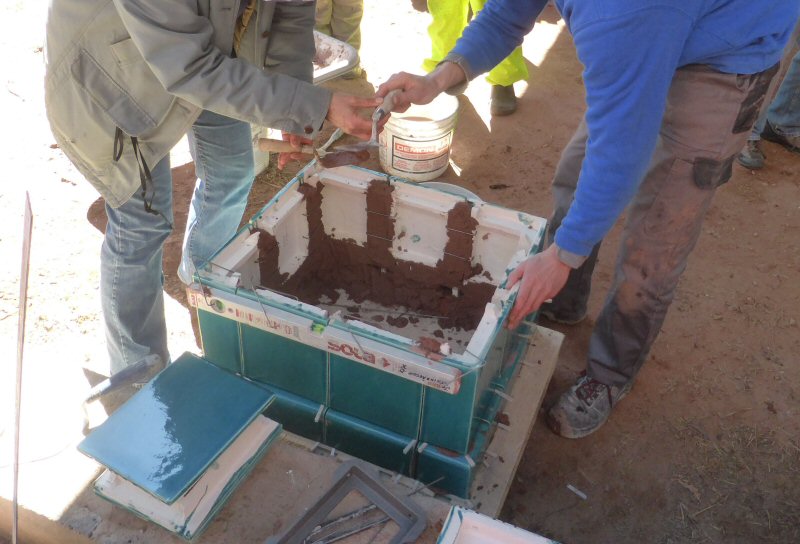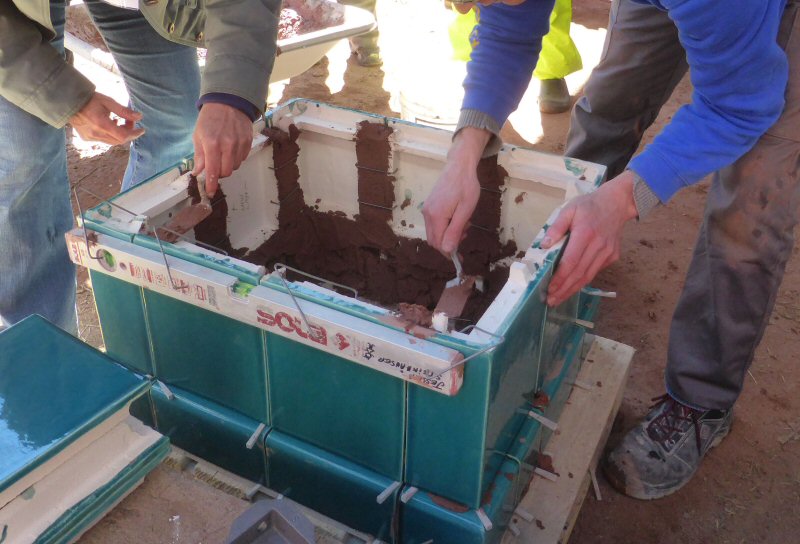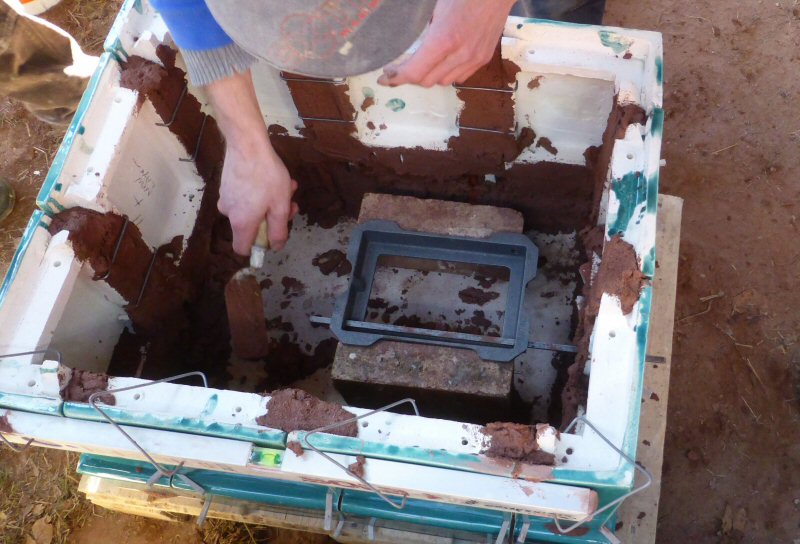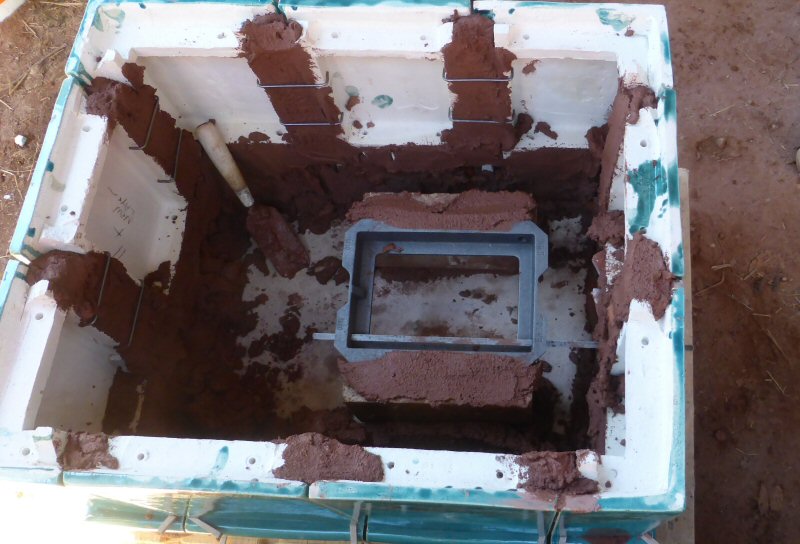 Spring wire clips at the Kachel ribs allow for thermal movement without cracking.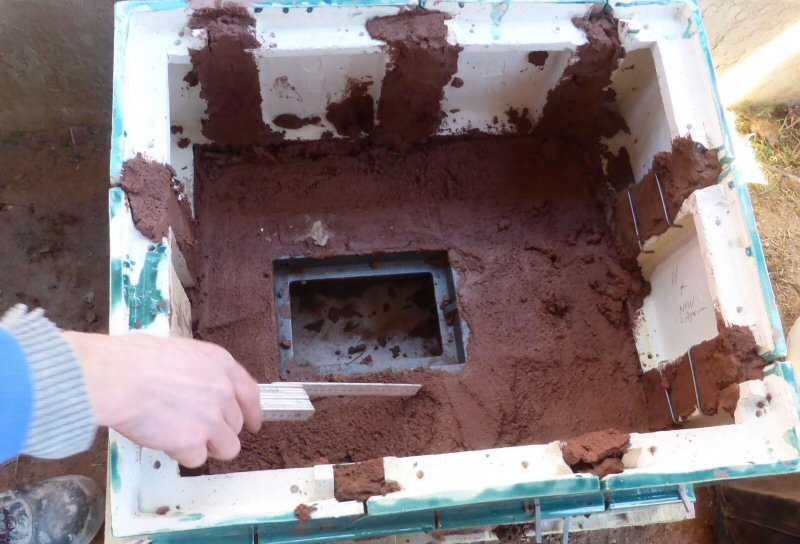 Note the firebrick splits filling in the hollows in the rear of the Kacheln.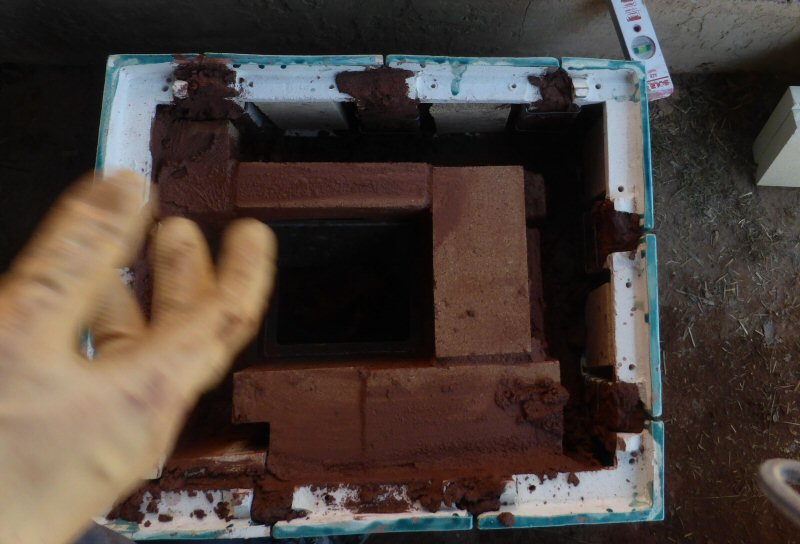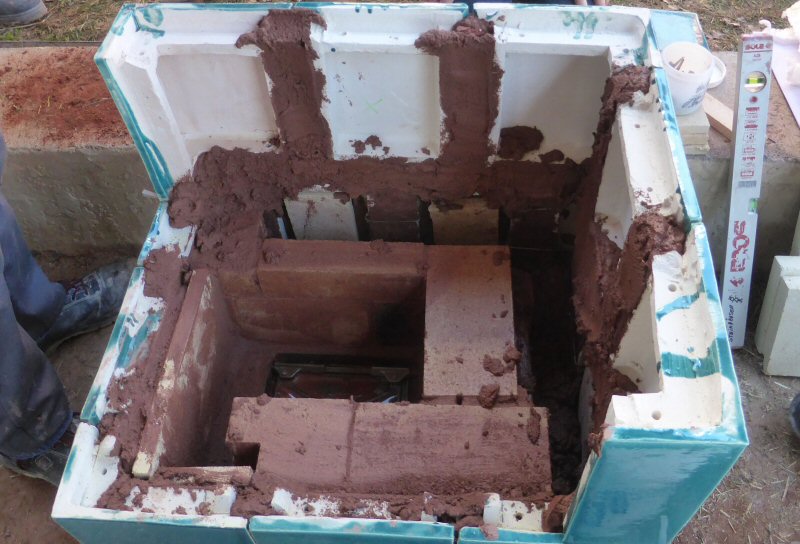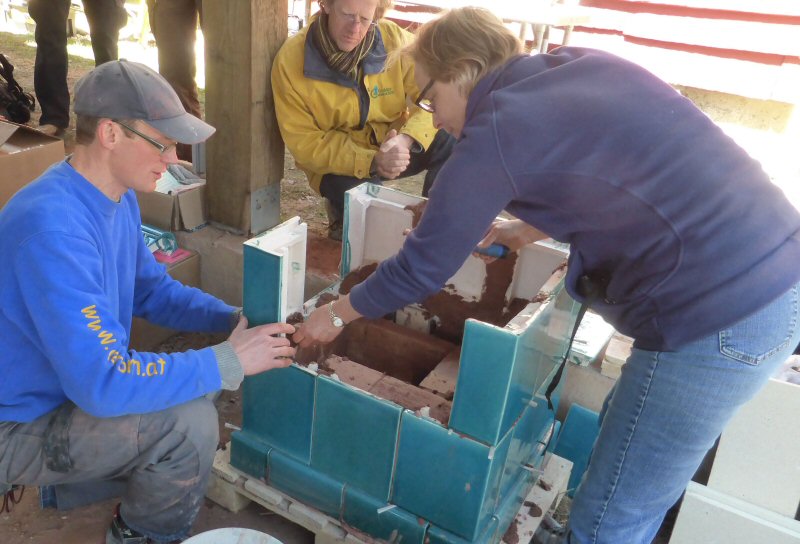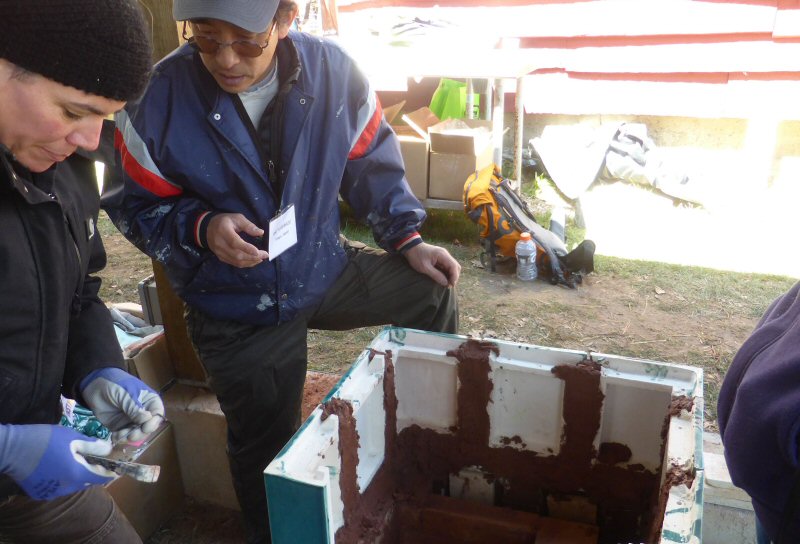 Jessica shows Aki Yoshimizu the method to correctly tension the spring clips.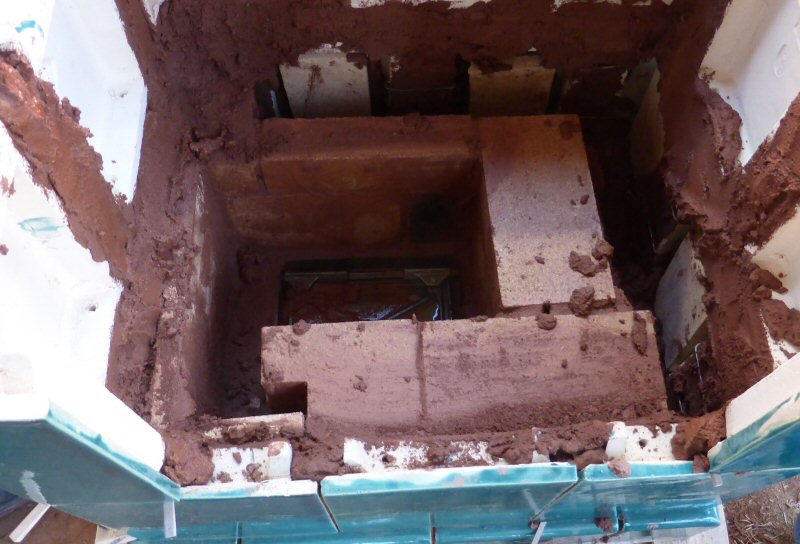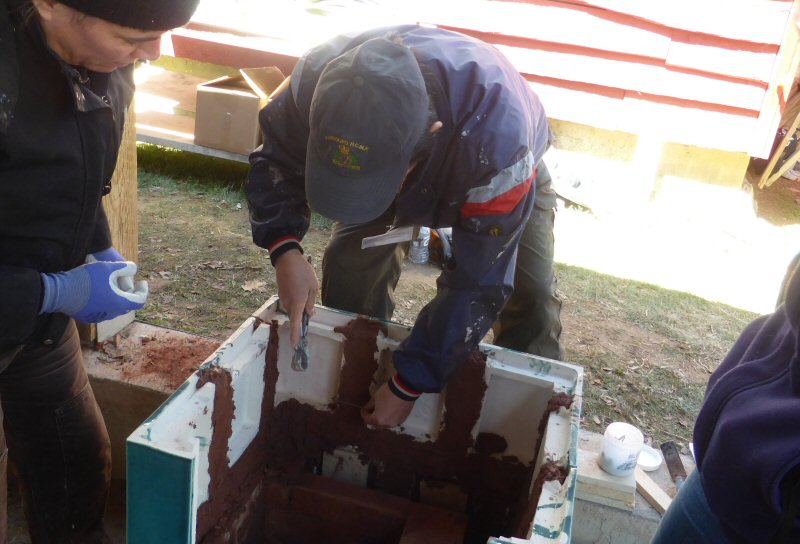 Spring clips are tapped into place with the broad side of the pliers.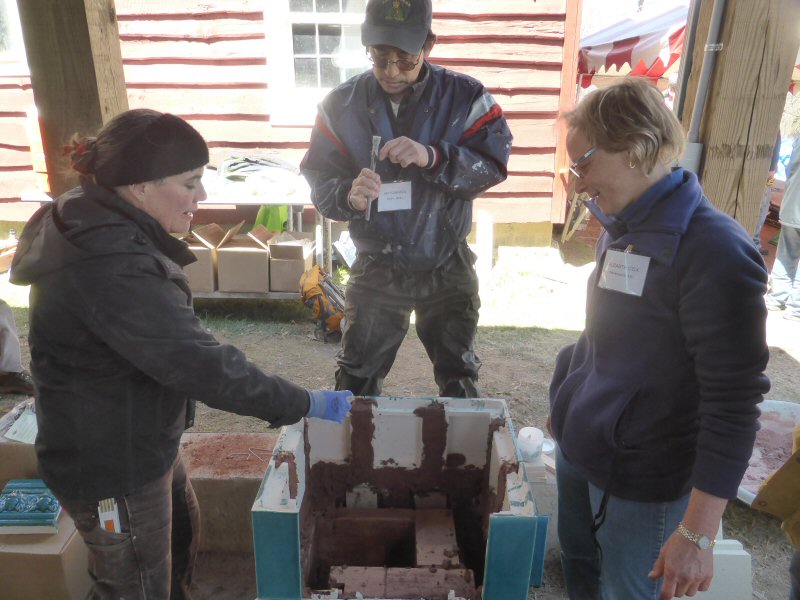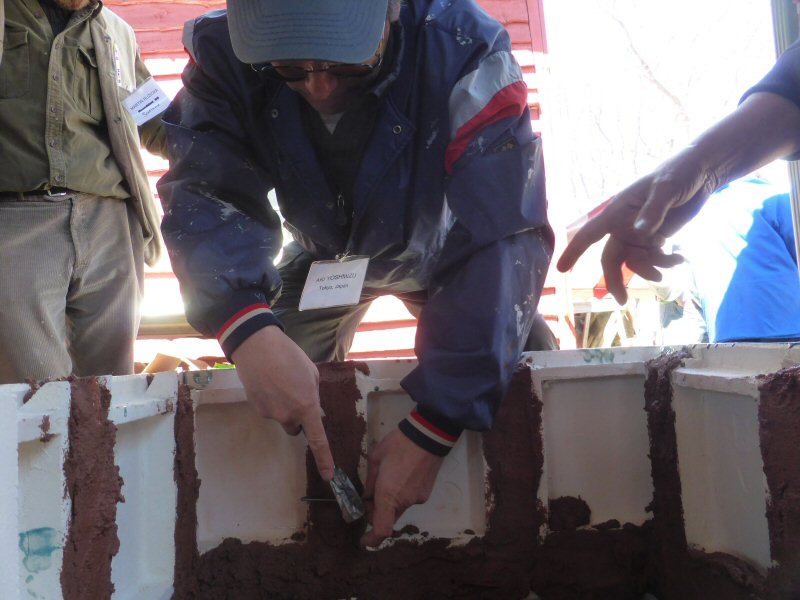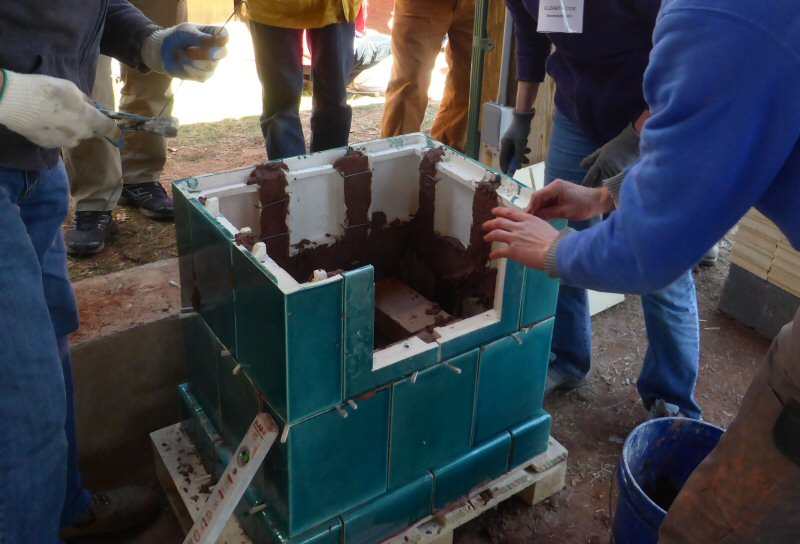 Door opeing has been cut into the Kacheln.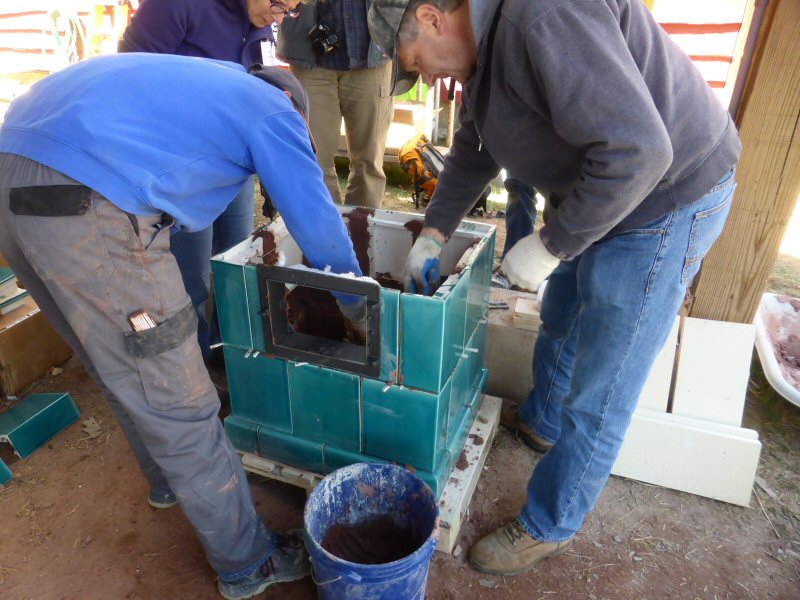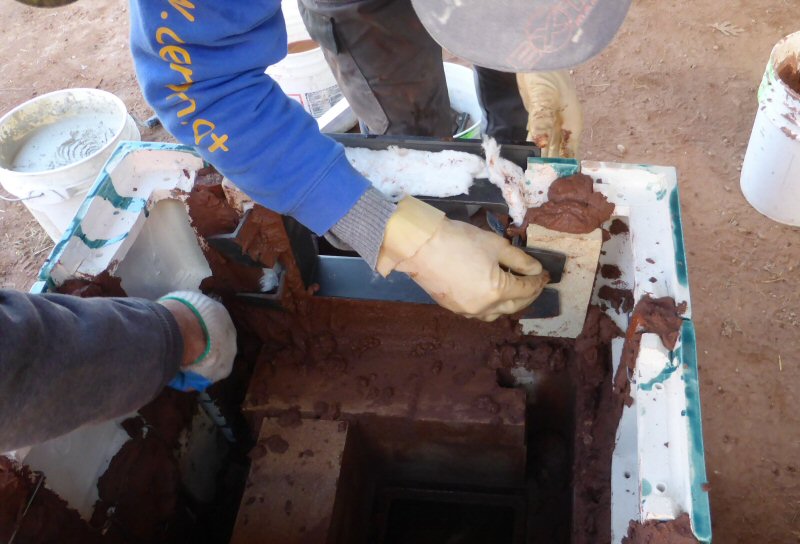 Installing the door.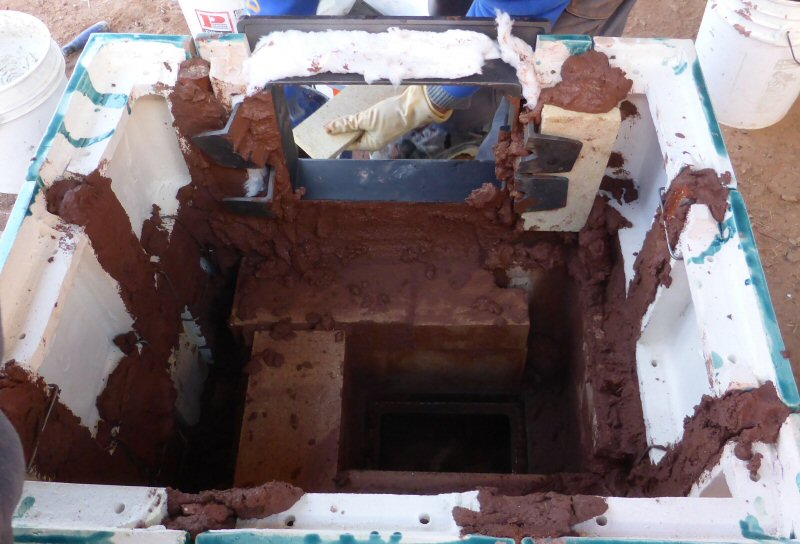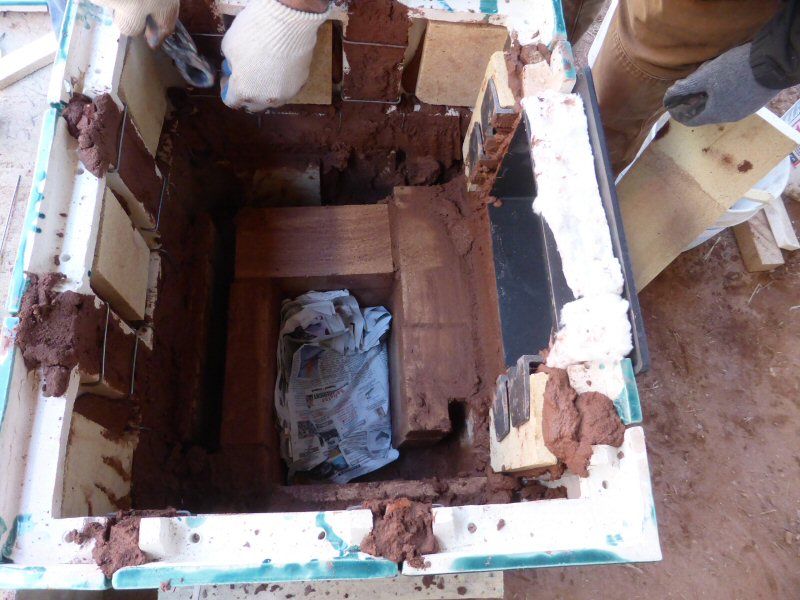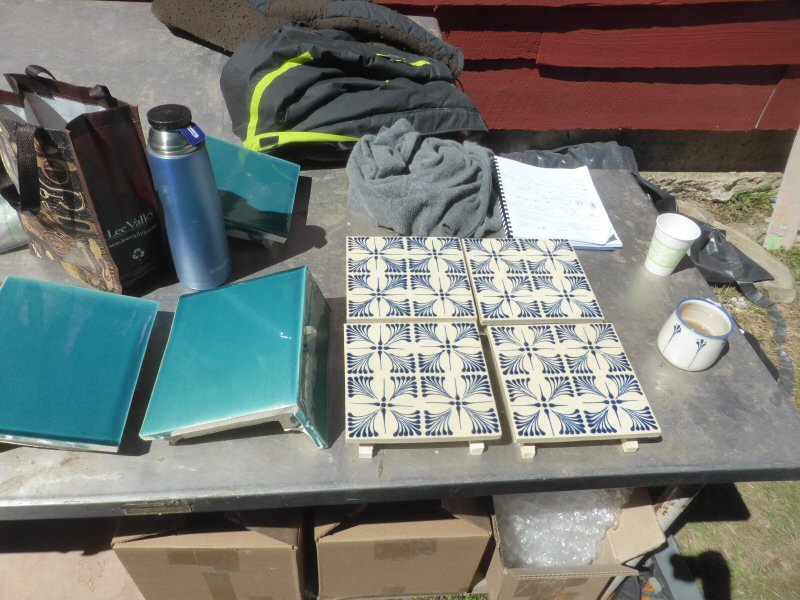 Display of slip trailed Kachel decoration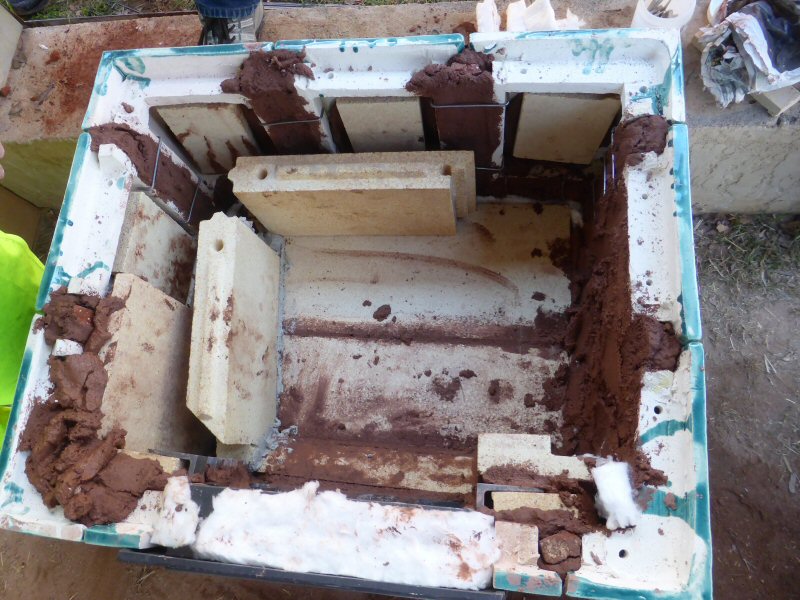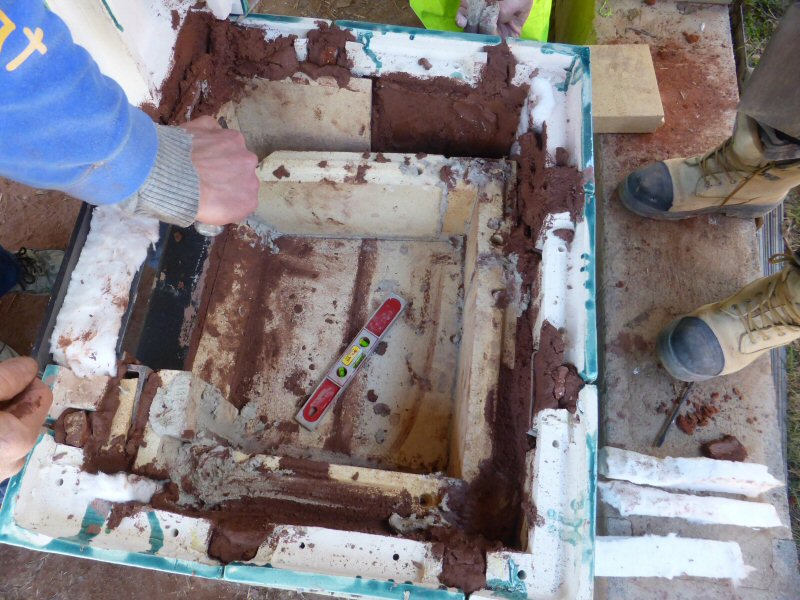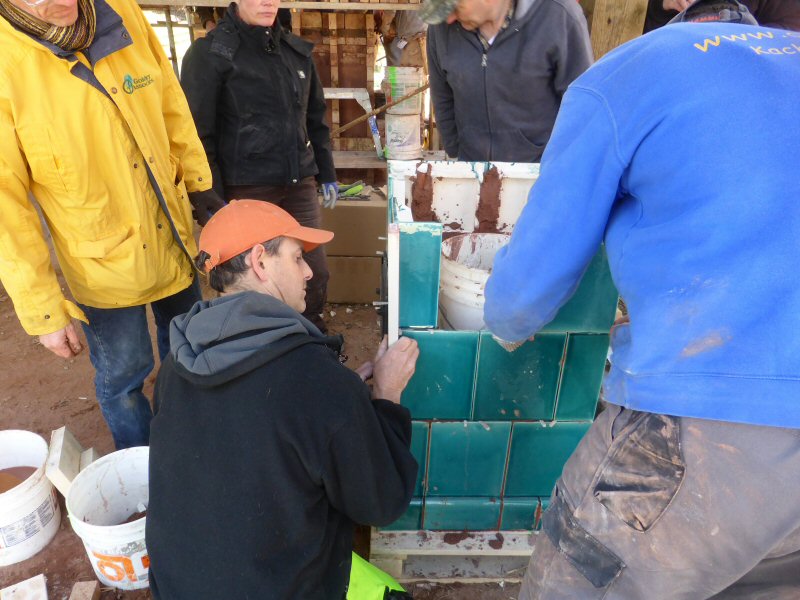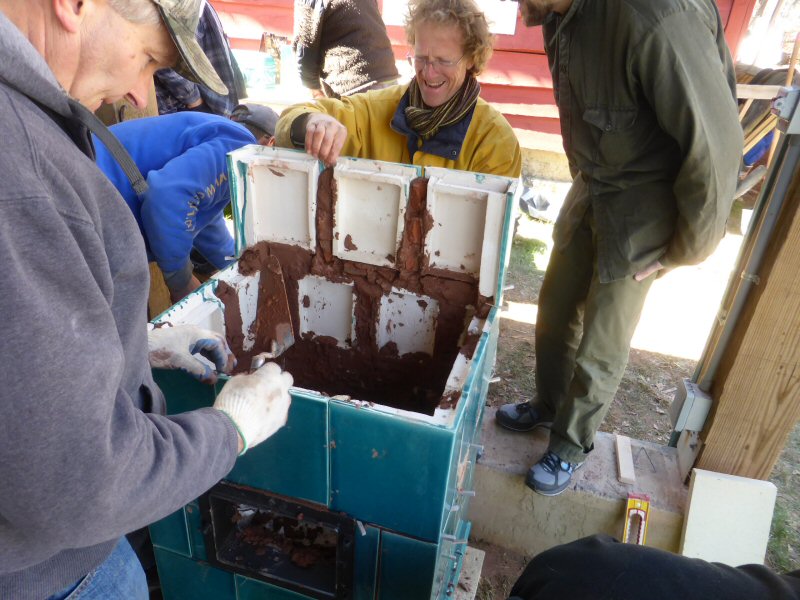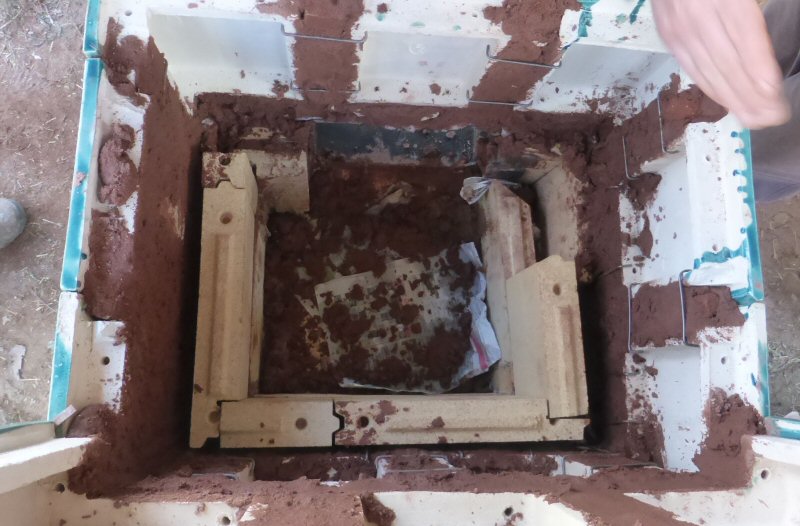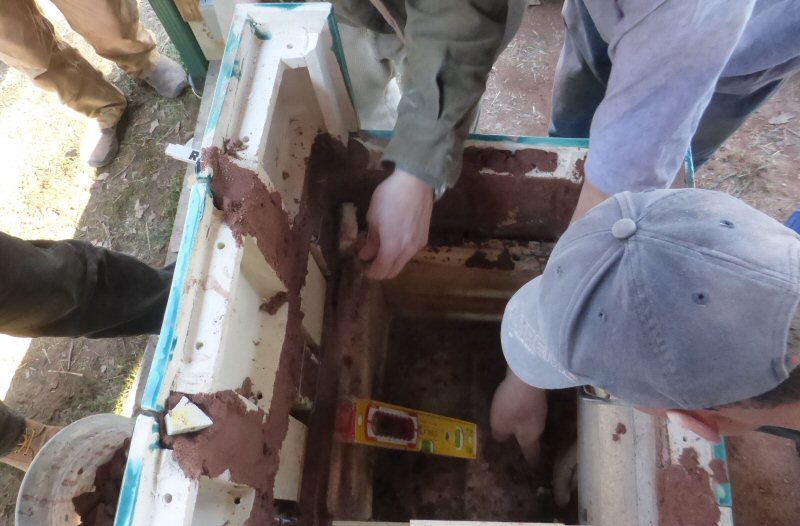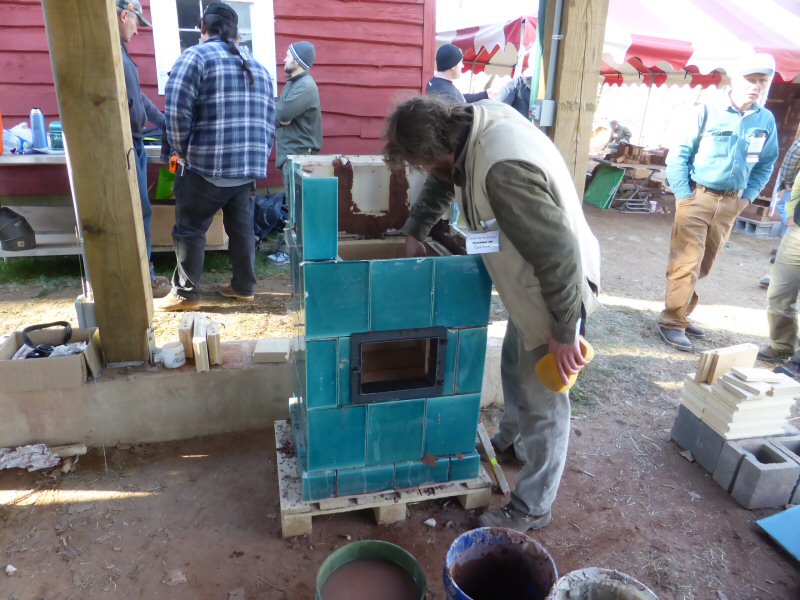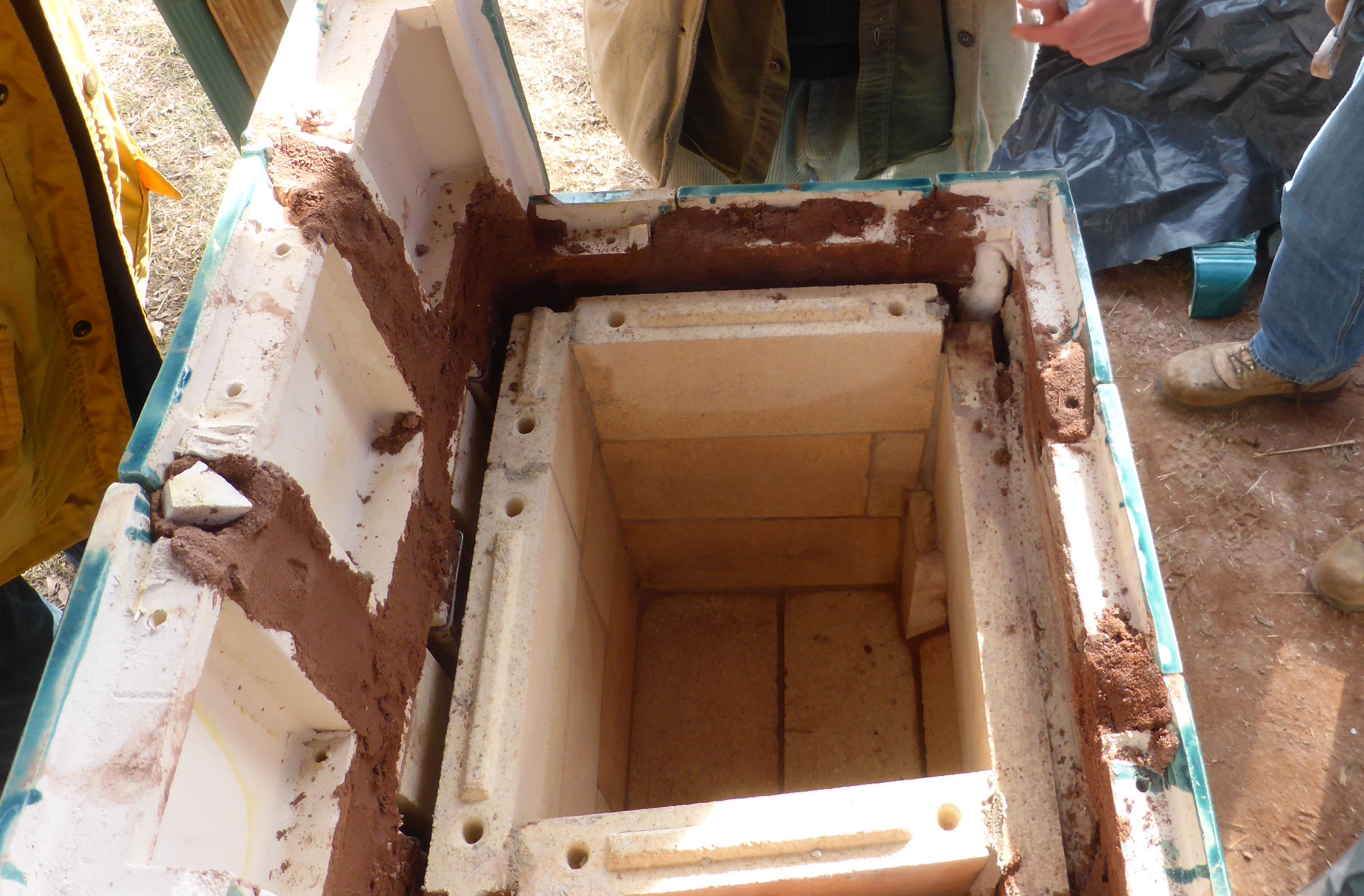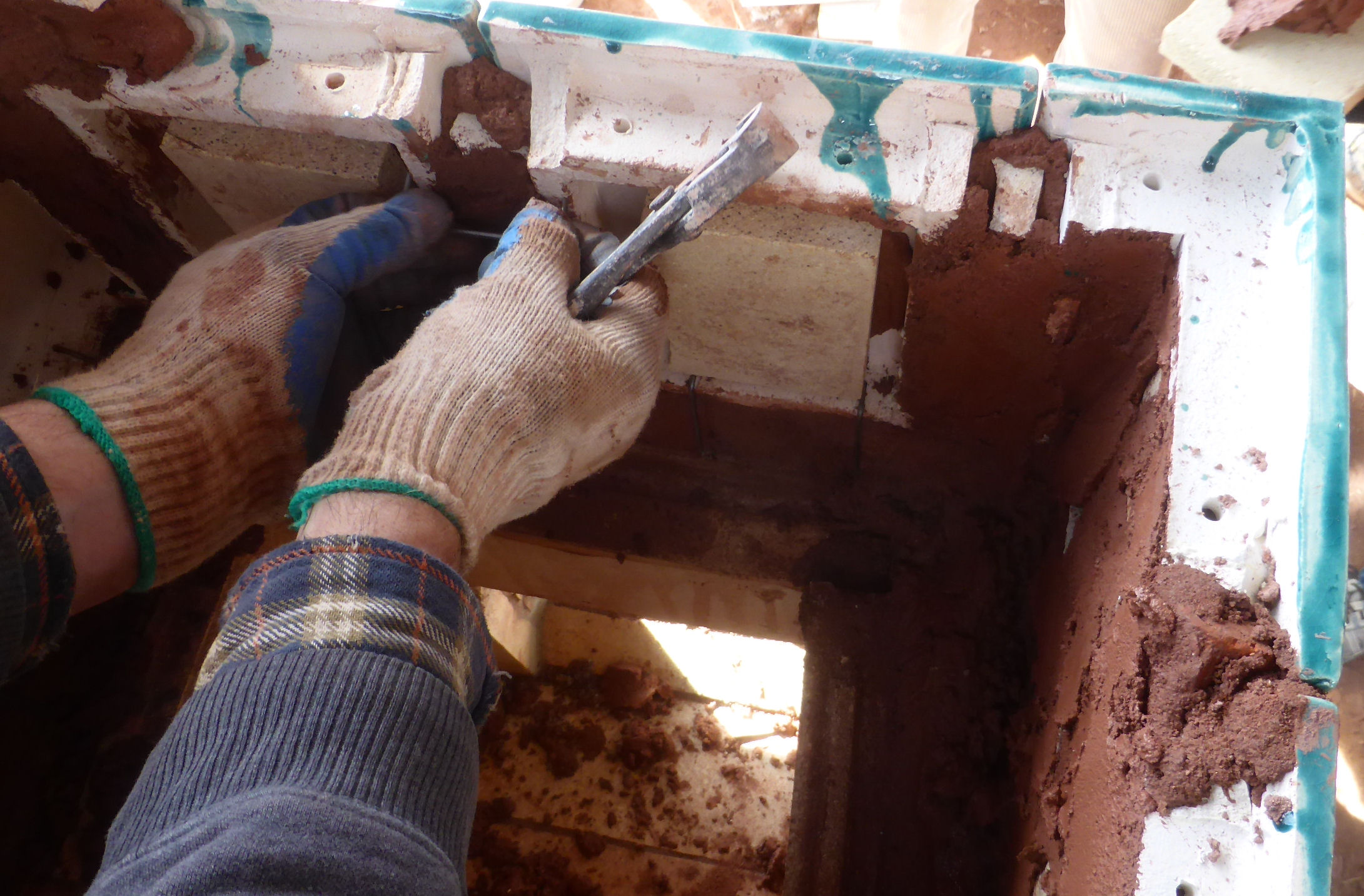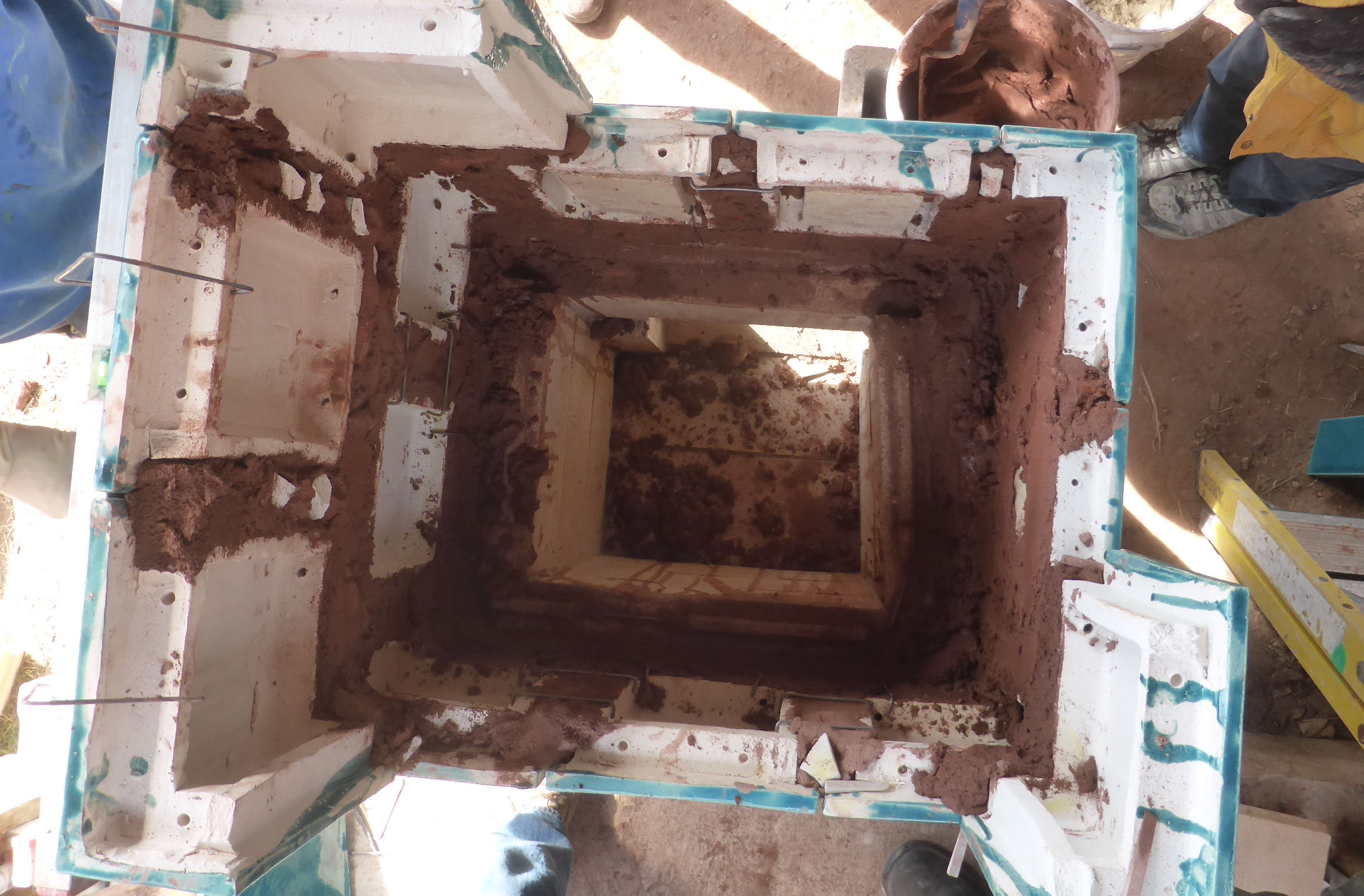 Note the dry firebrick chips inserted into the clay mortar that fills in between the Kachel ribs.
This helps to suck water out of the mortar and get an initial set to stabilize the Kacheln, which sit on temporary hardwood shims.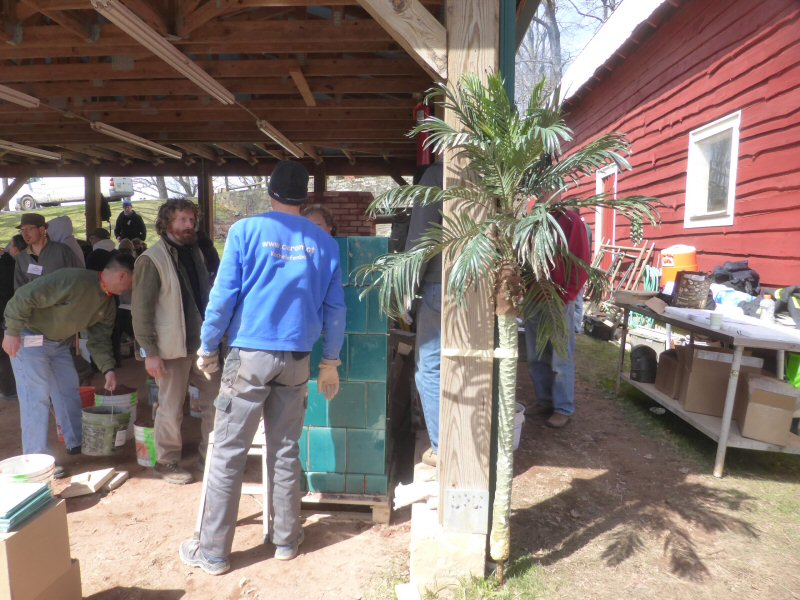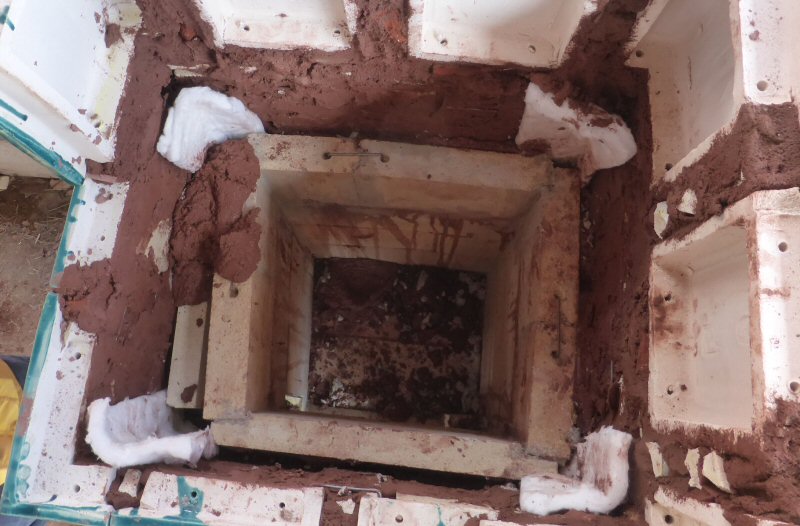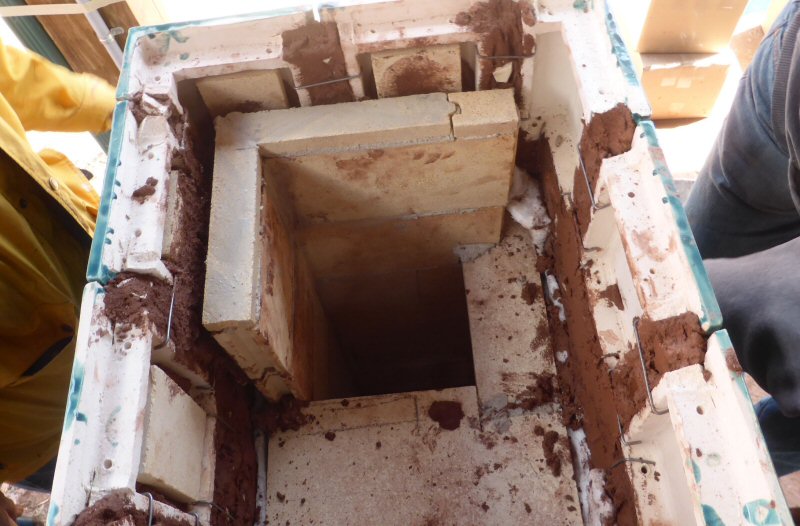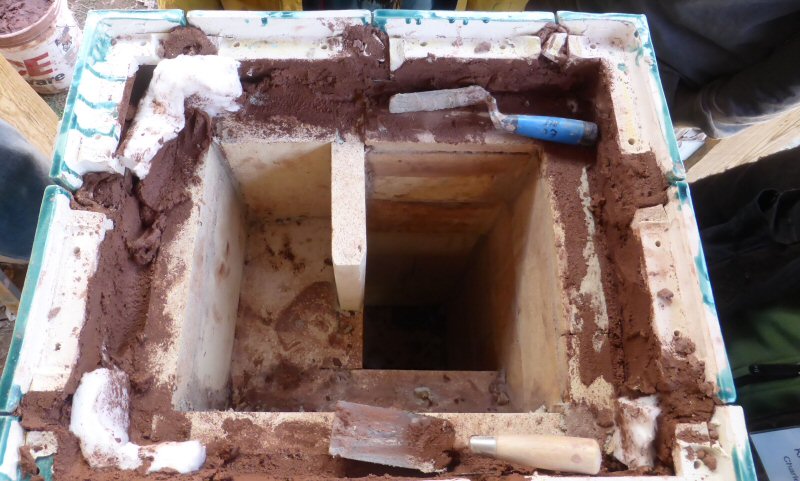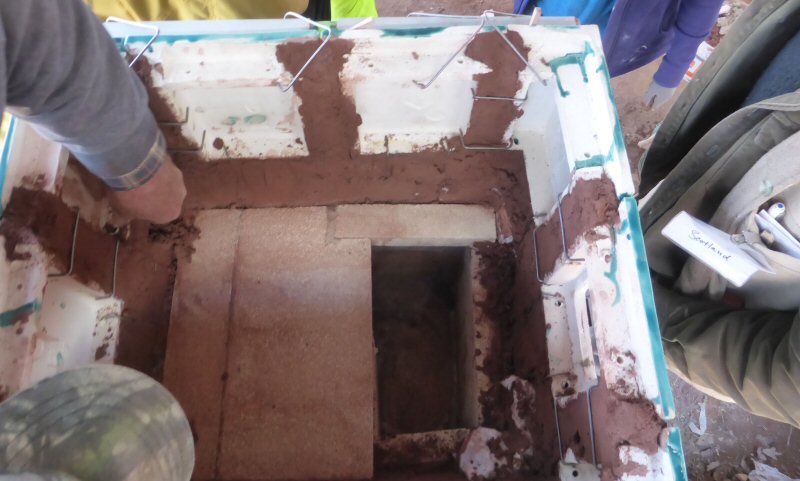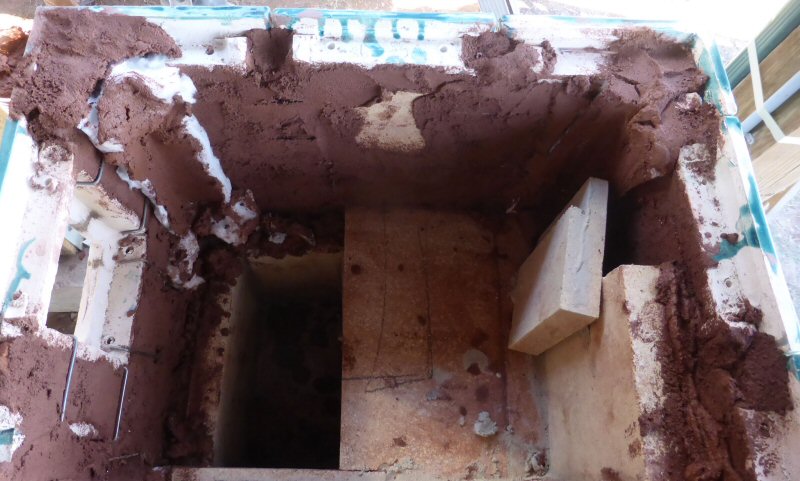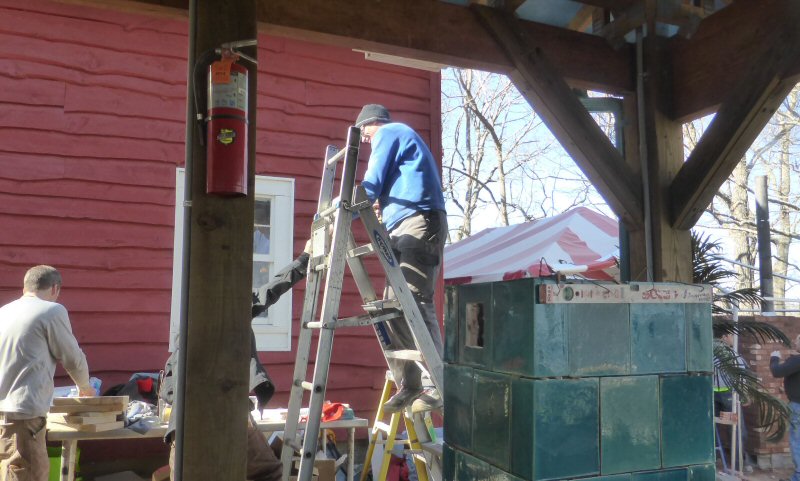 Installing the chimney.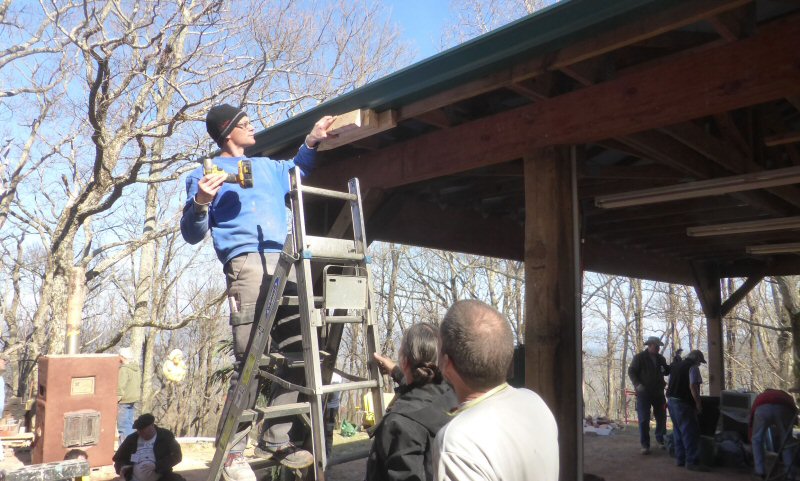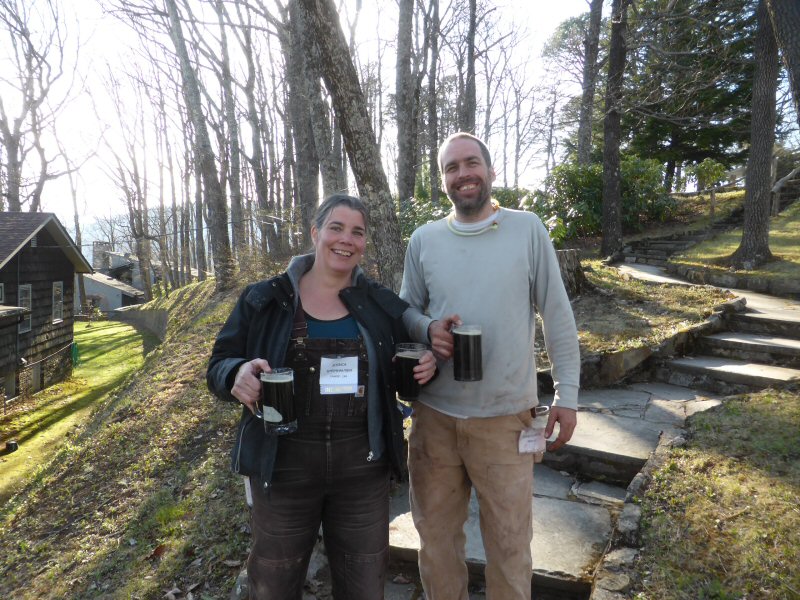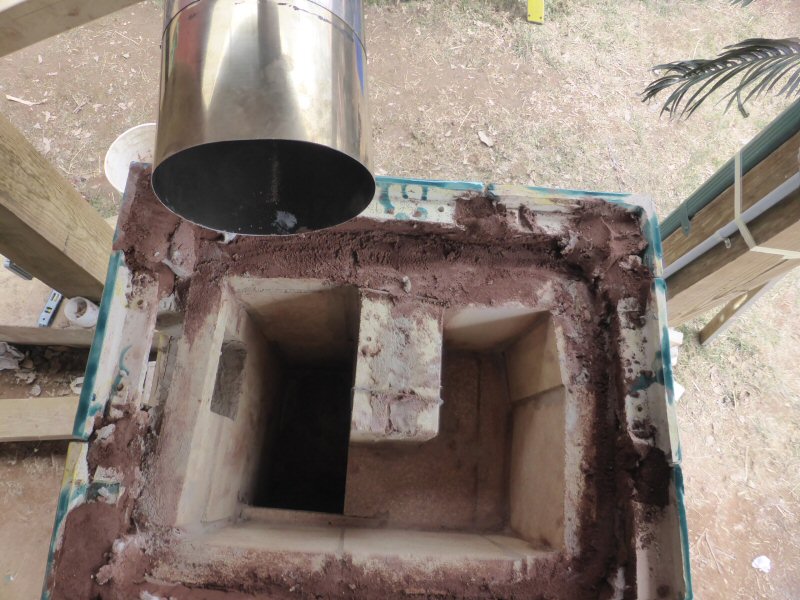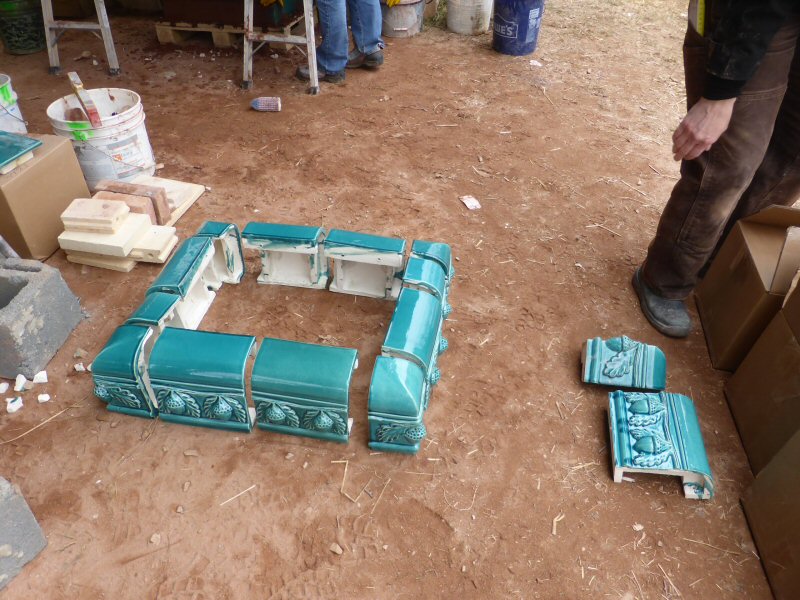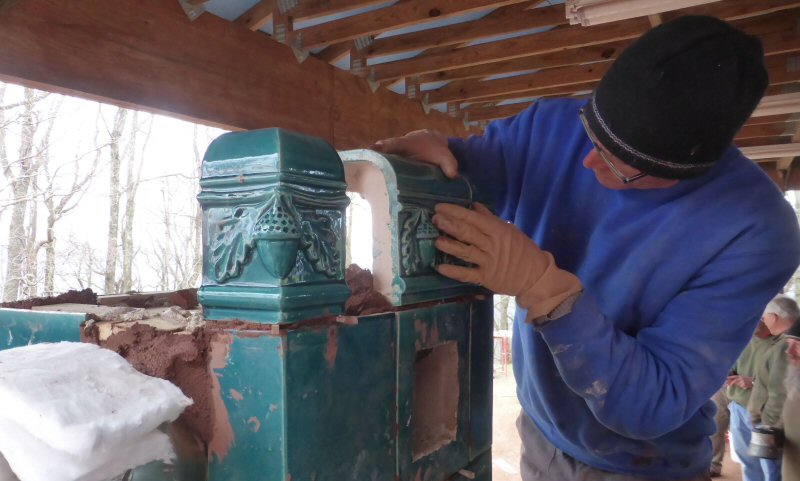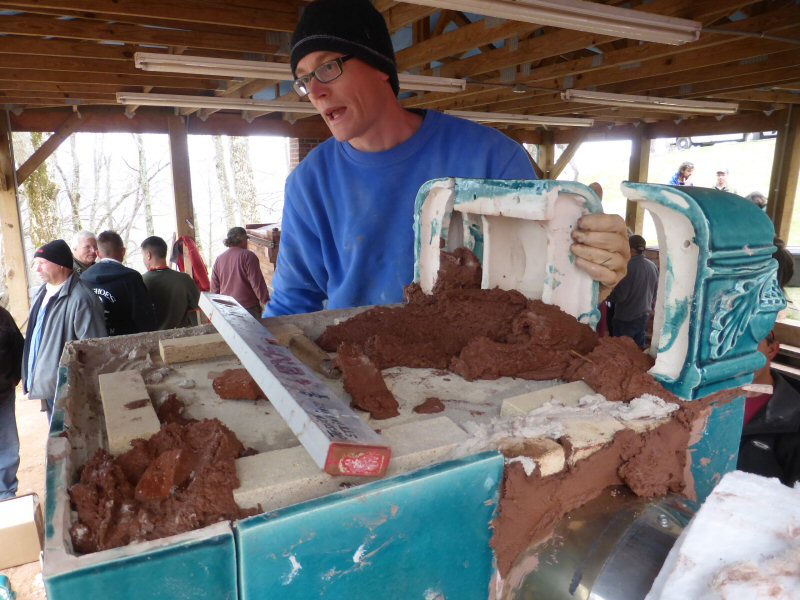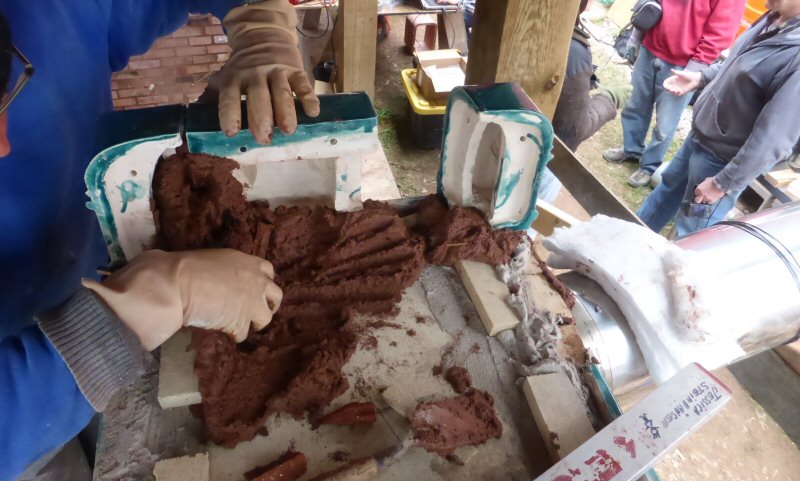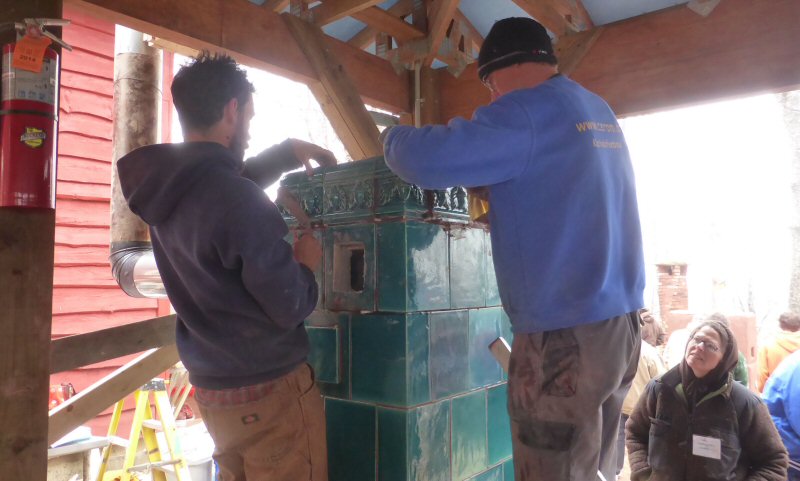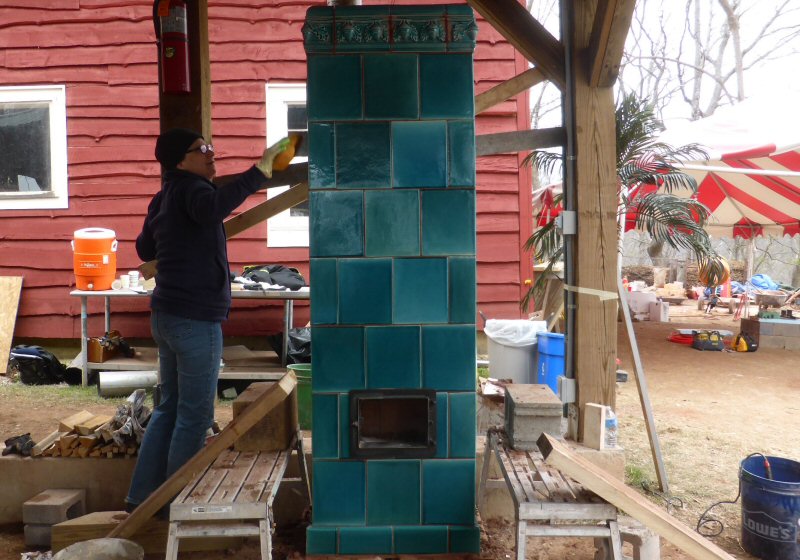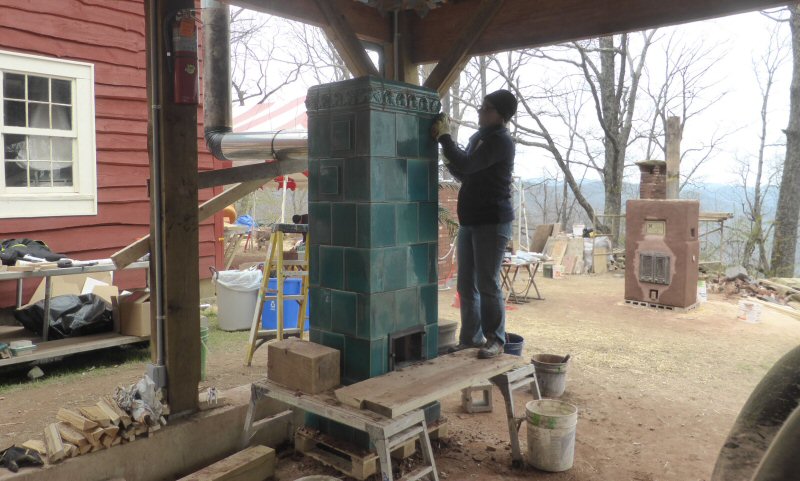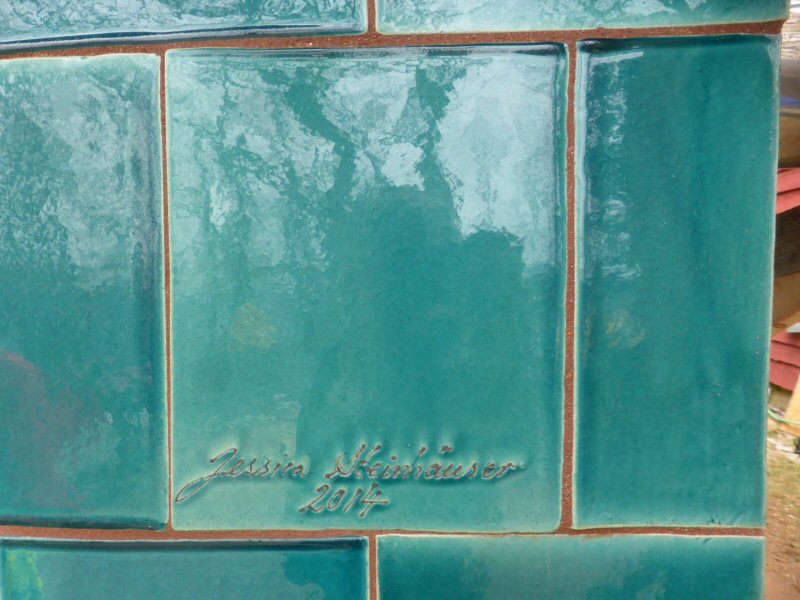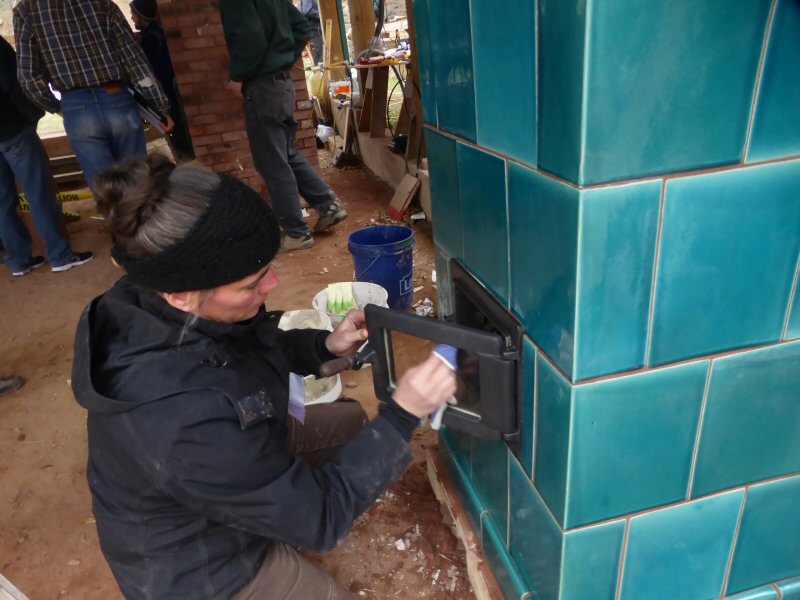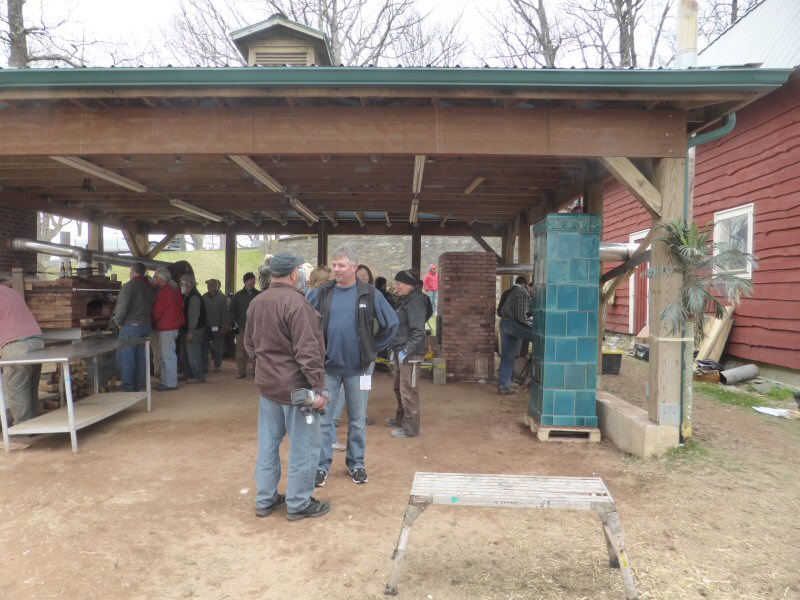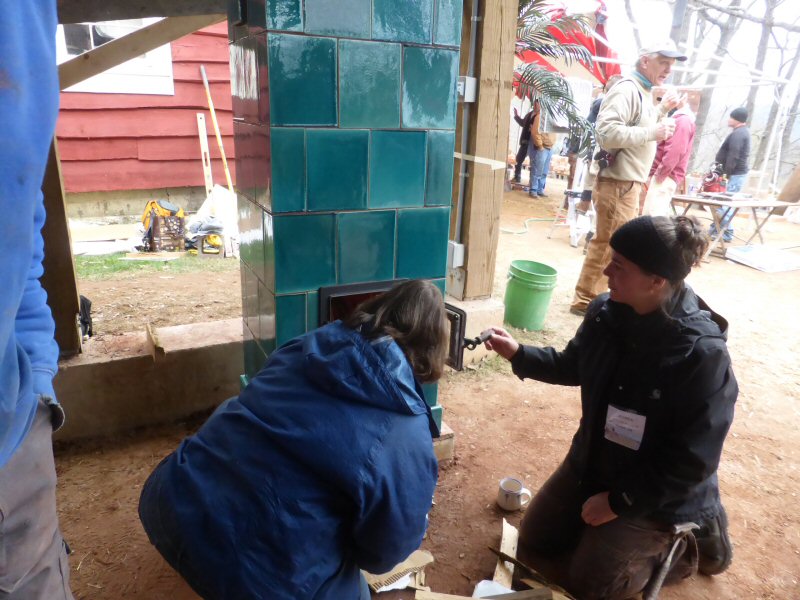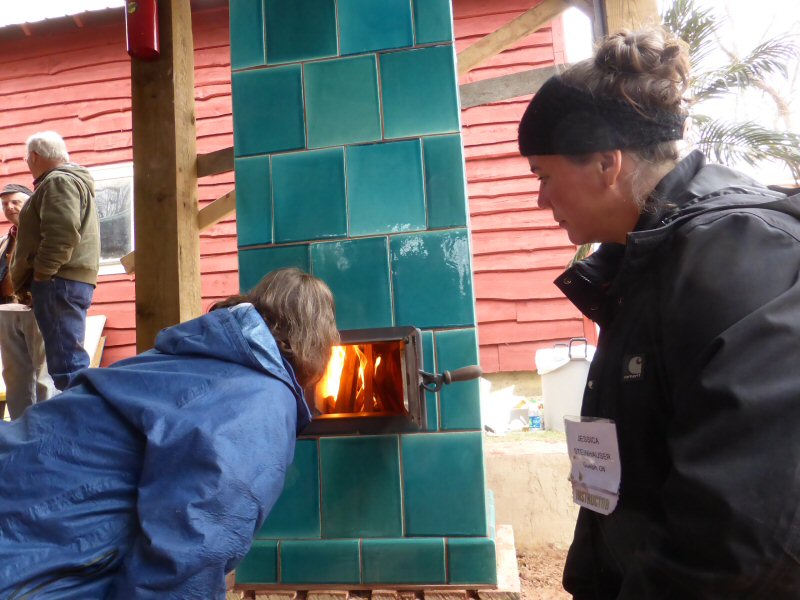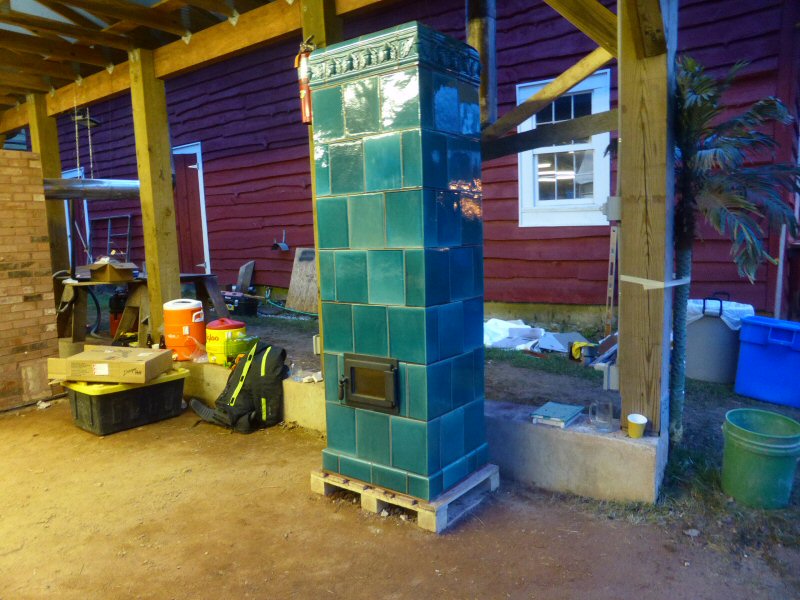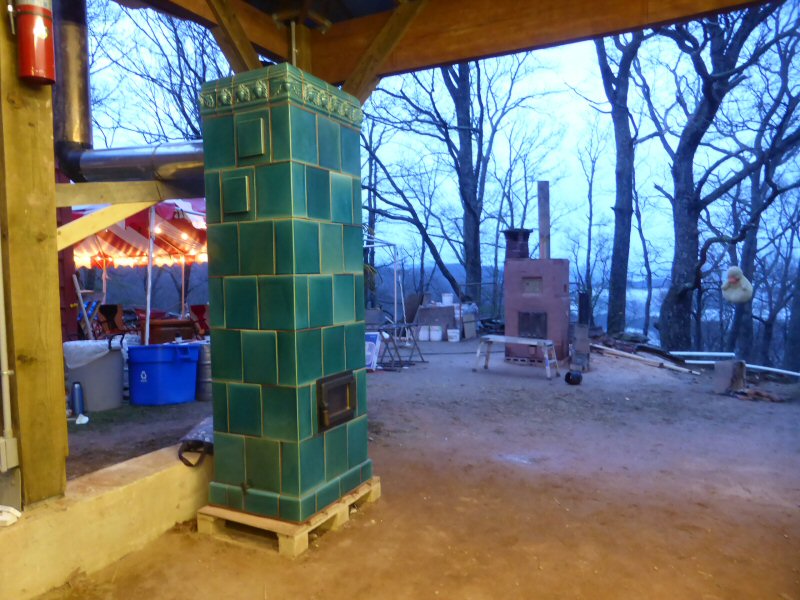 See also,
2007 Photo Report
2006 Photo Report
2004 Photo Report
2003 Photo Report
2002 Photo Report
2001 Photo Report
2000 Photo Report
1999 Photo Report
1998 Photo Report
1997 Photo Report
This page was last updated on May 18, 2014
This page was created on April 27, 2014
Back to: