2014 MHA Annual Meeting
Experimental Red Brick Dome Oven built with only hammer and trowel
with Alex Chernov
Back to Wildacres 2014 Photo Report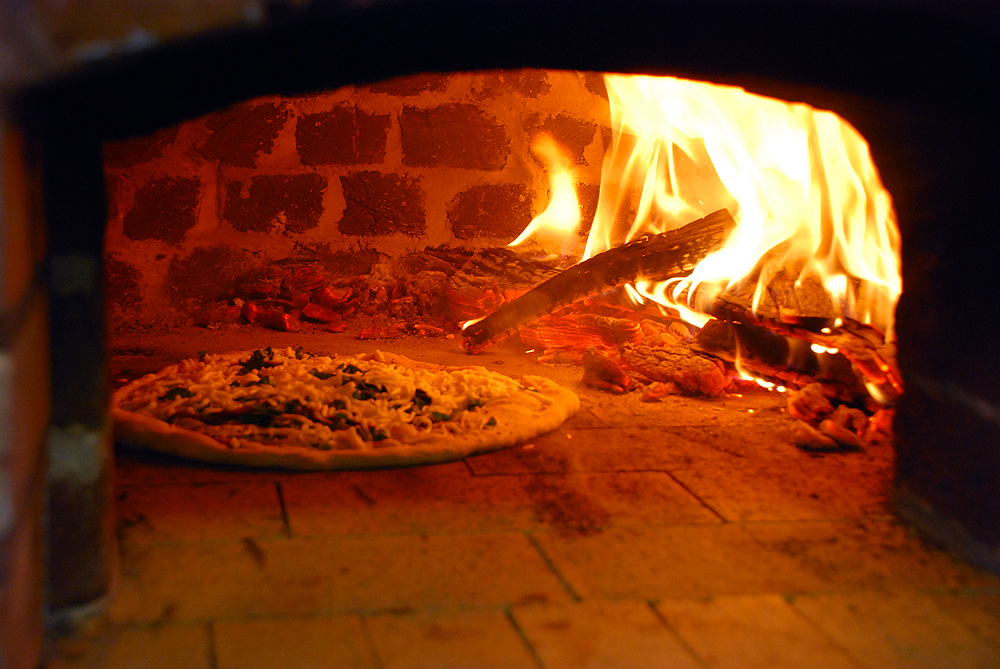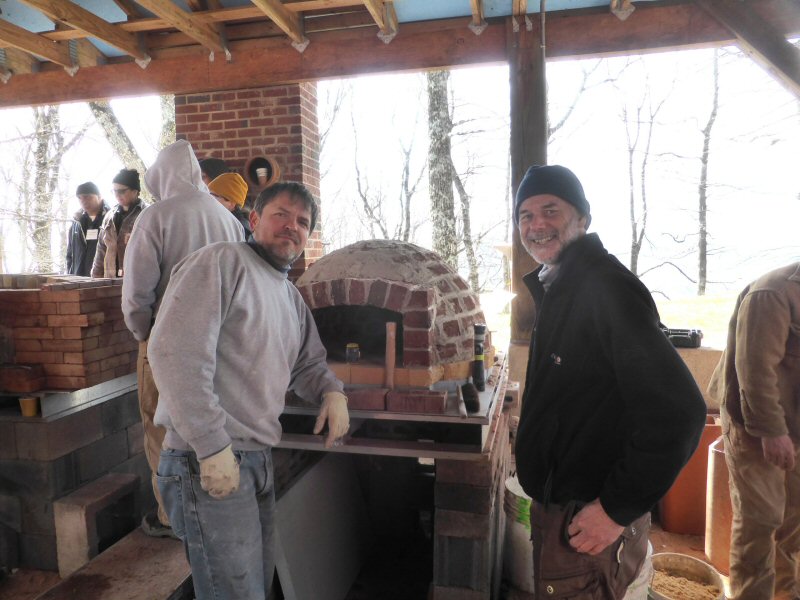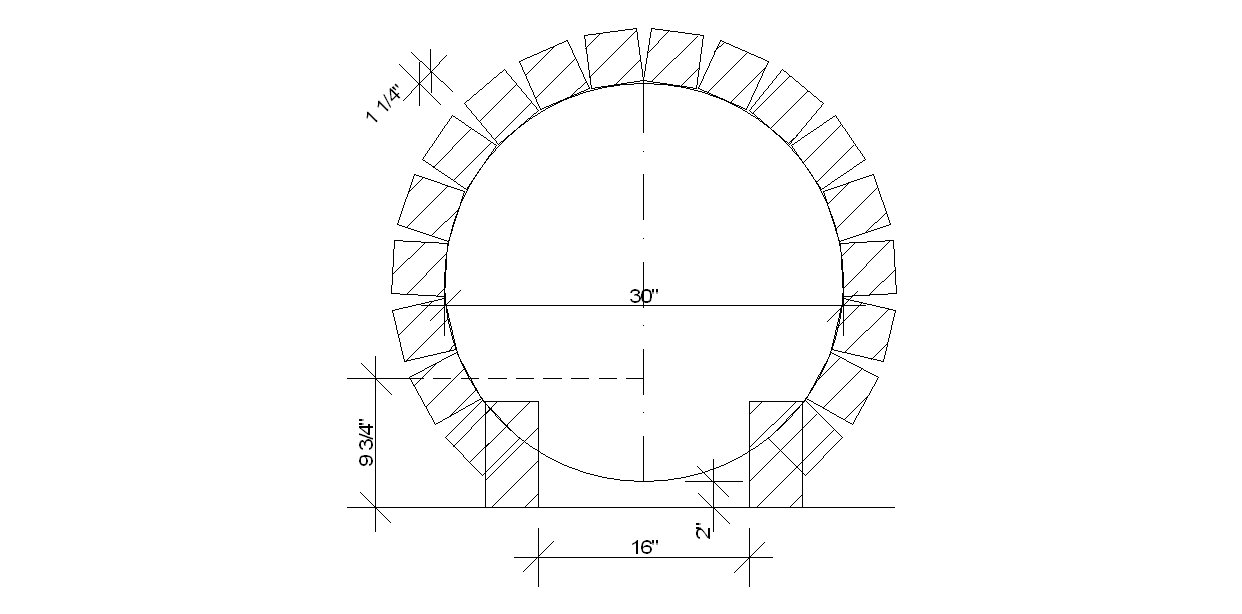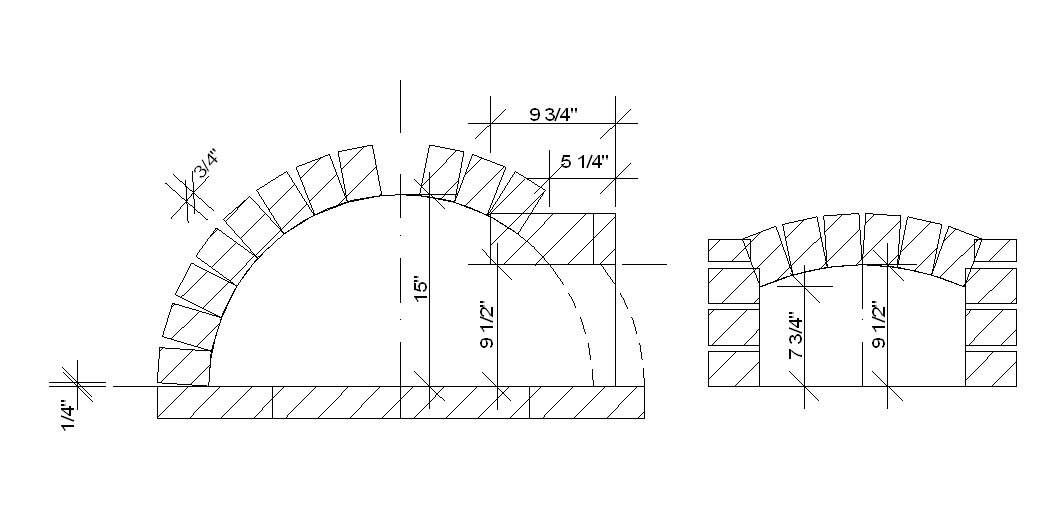 Material List:

- 84pc of regular clay "Jumbo"-size hand-molded brick with good absorption
- 32pc of 2.5" firebrick
- 2pc of 24x36 calcium-silicate board (skamol) for insulation under the core
- 3 bags of Austrian clay mortar "Ausbaumortel".
- About 4-6 lbs of 1/8-3/16" grog

It took Alex and Dan French 5 hrs to build the dome, as a speed demonstration.
This should not be used as a time estimate in building a complete oven for a client.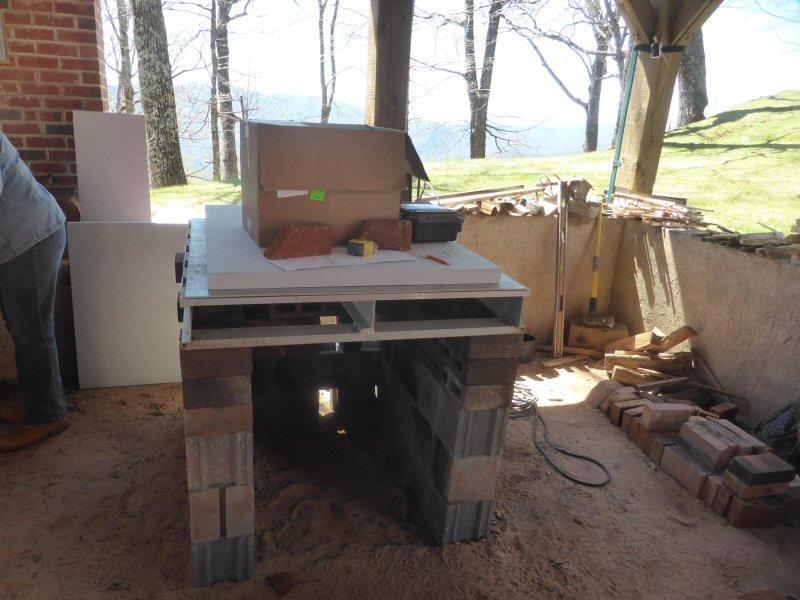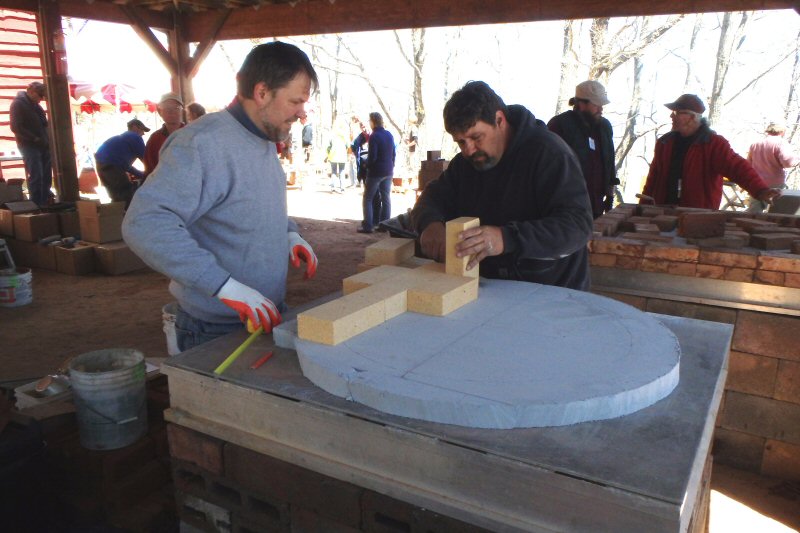 Two inches of calcium silicate board insulate the firebrick hearth.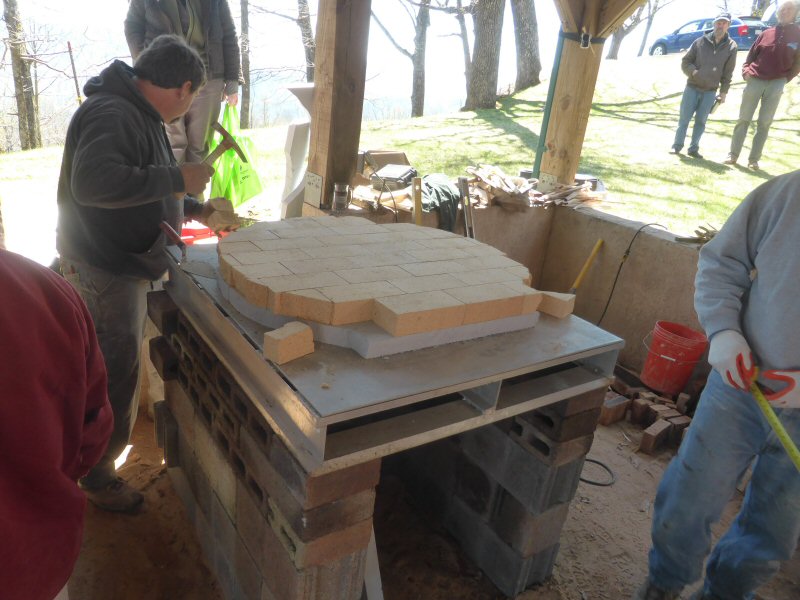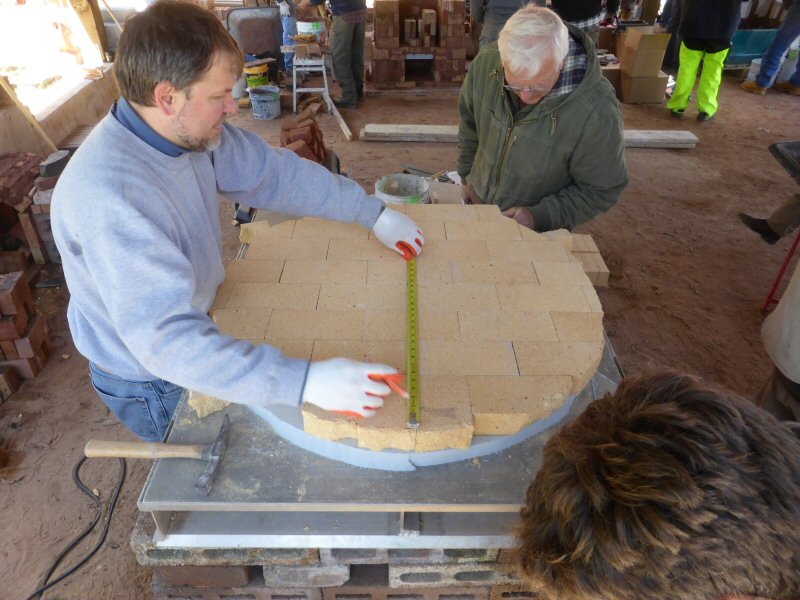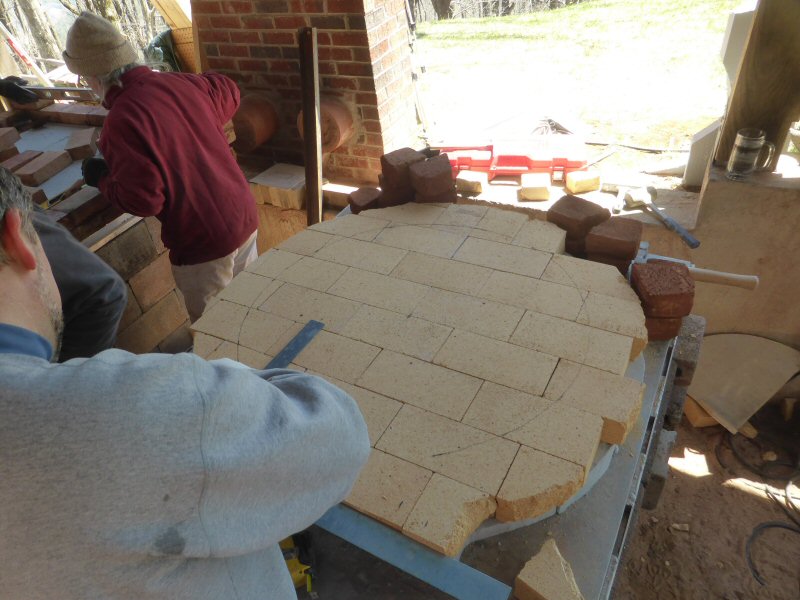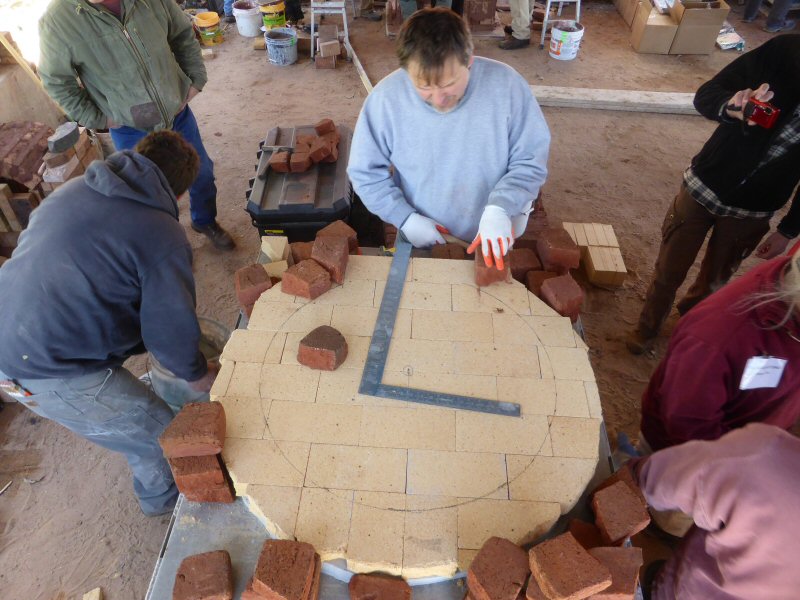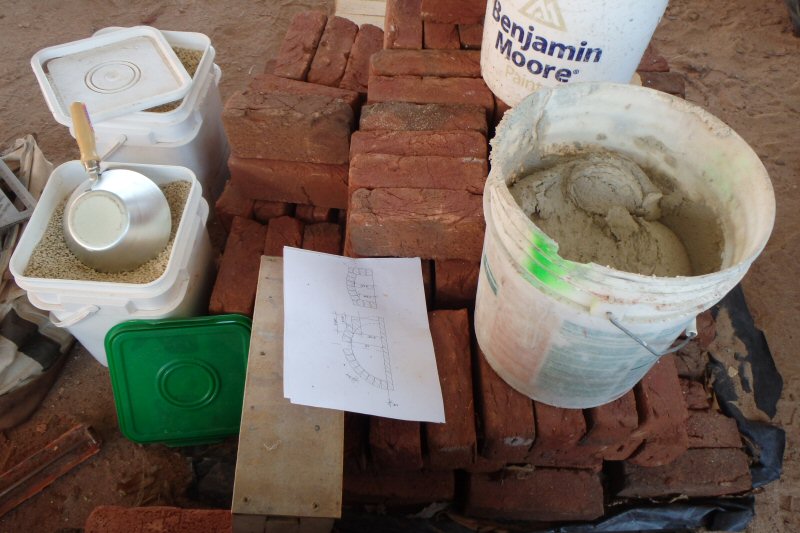 Ortner Ausbaumoertel (special clay mortar) is mixed with grog (square bucket) to increase gap filling properties.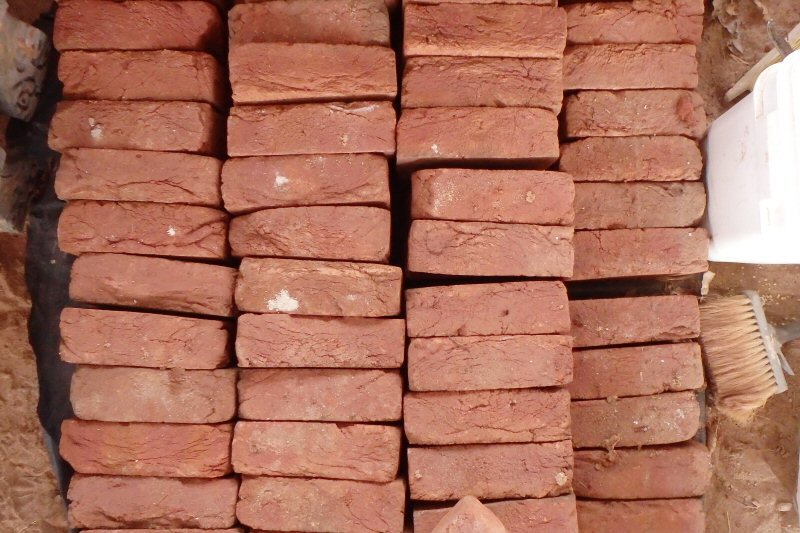 Dry soft red bricks. The brick suction on the mortar is used to build the dome without formwork.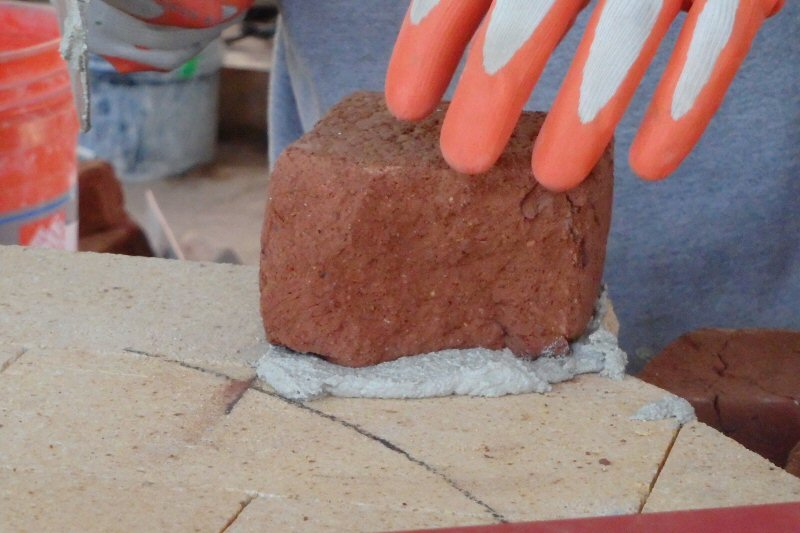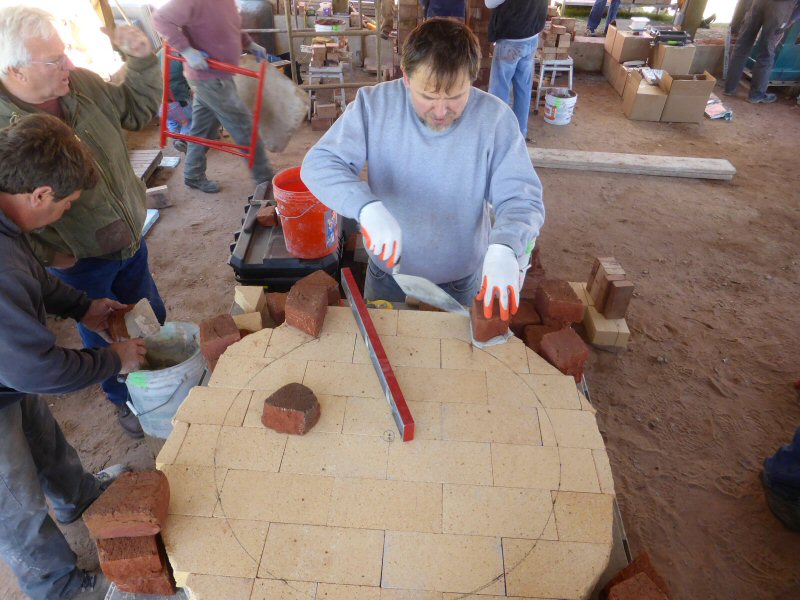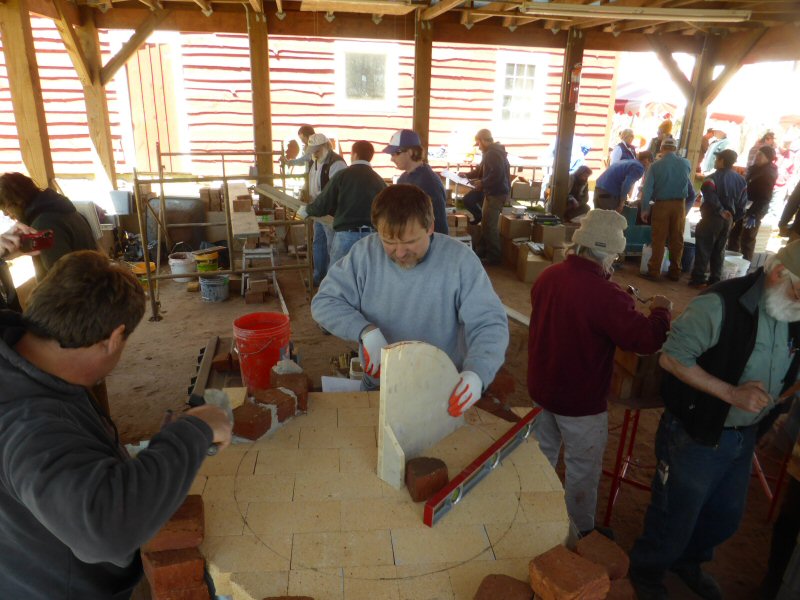 A template is used to maintain the correct shape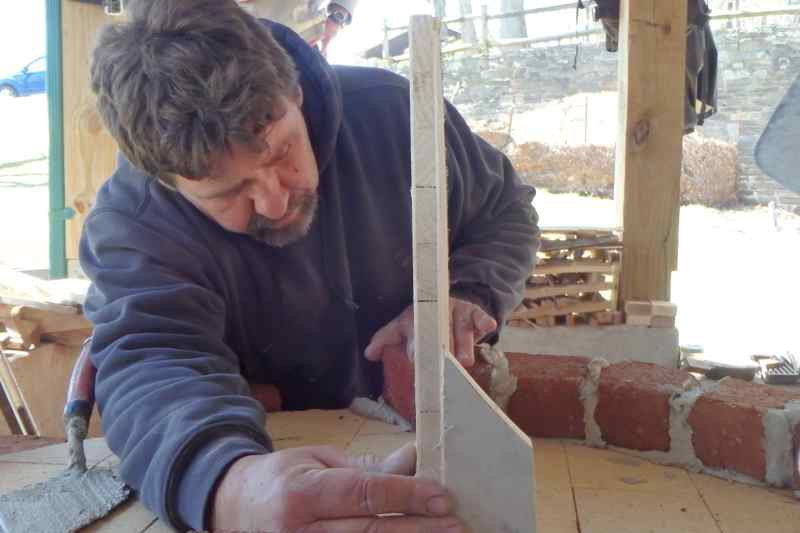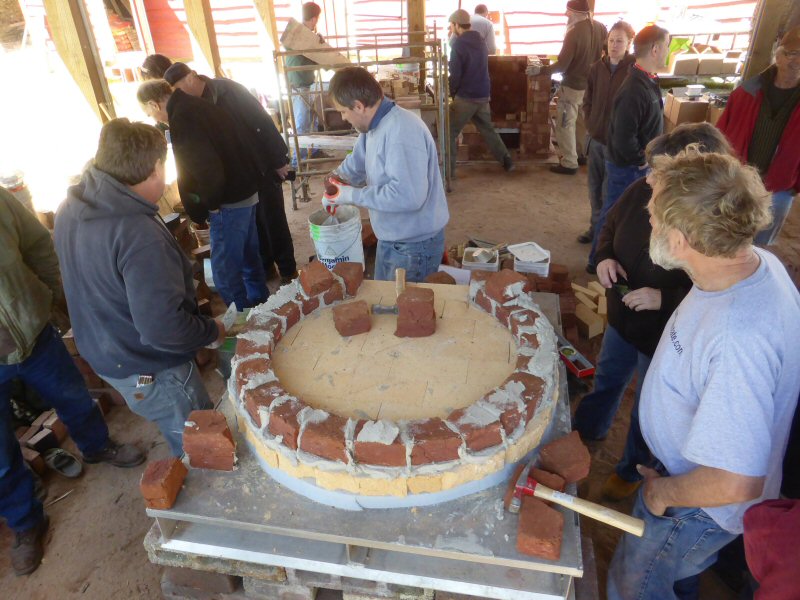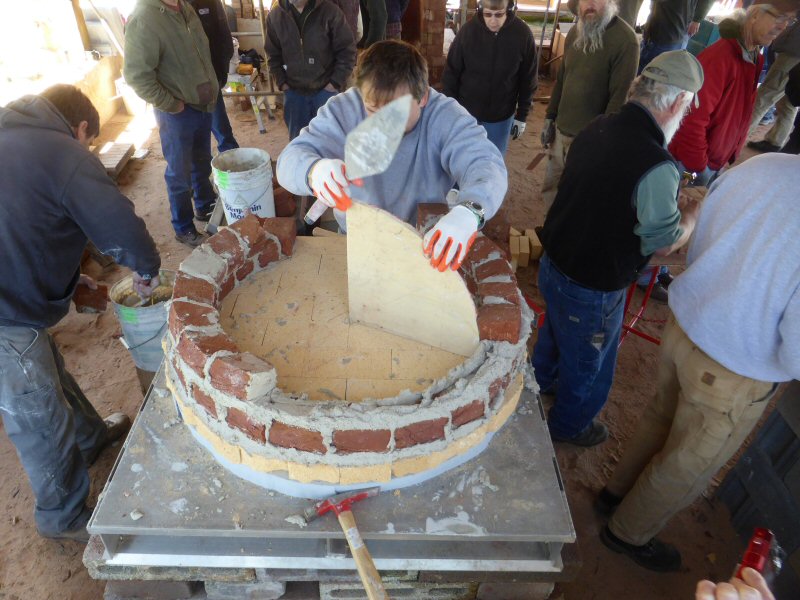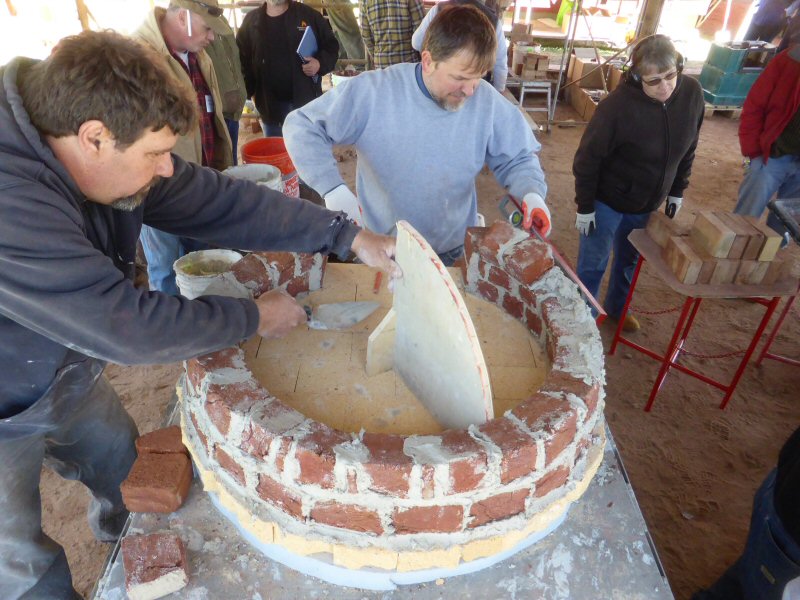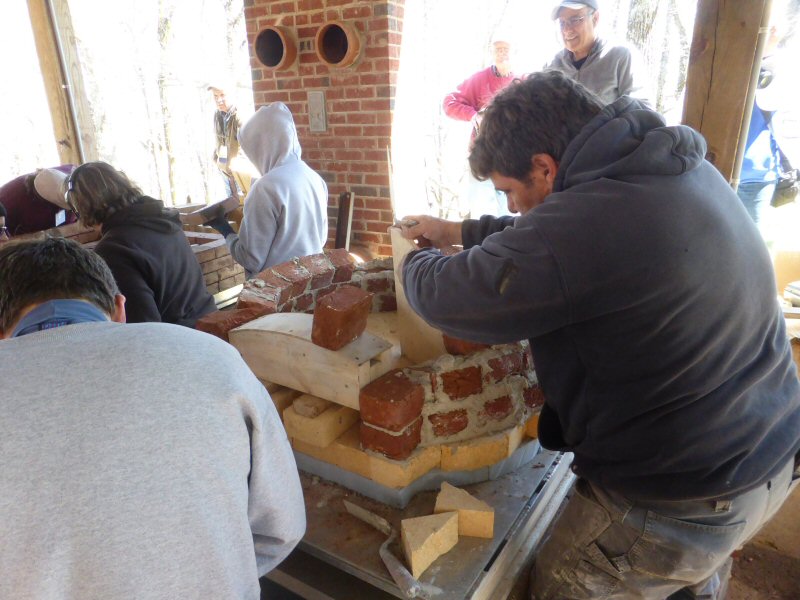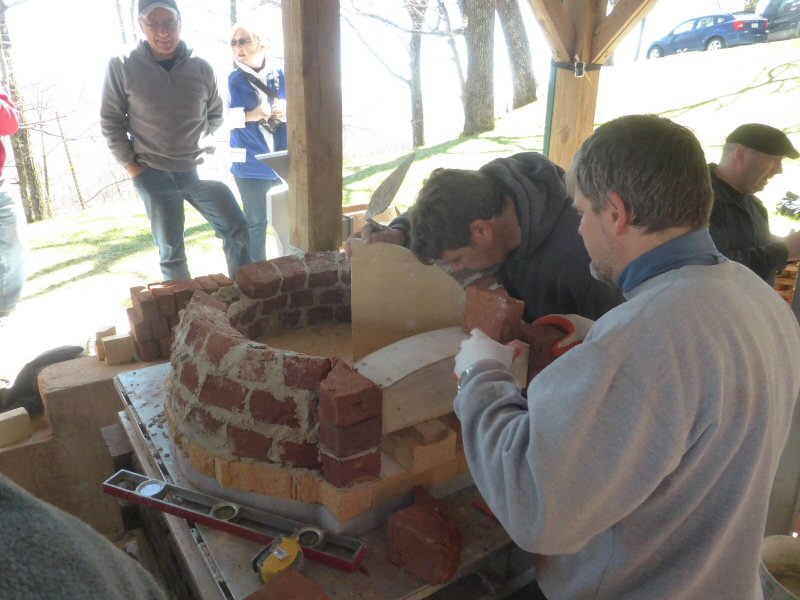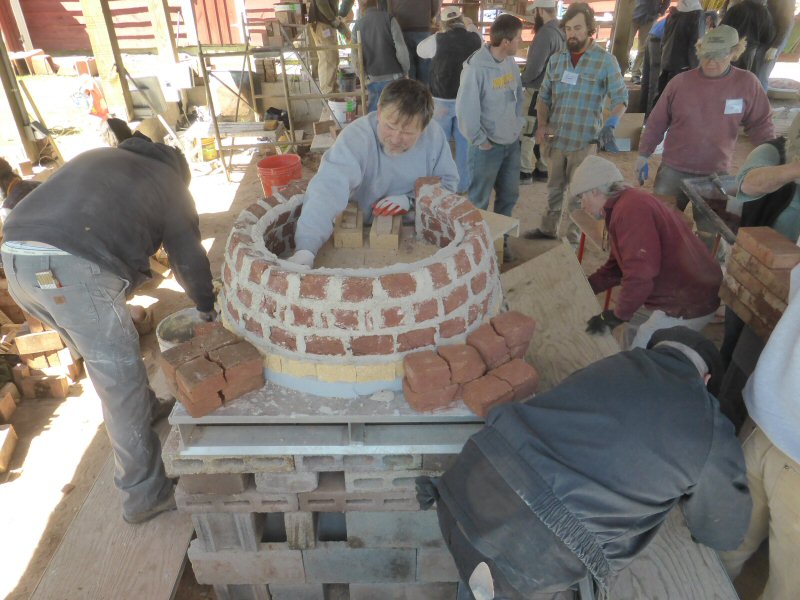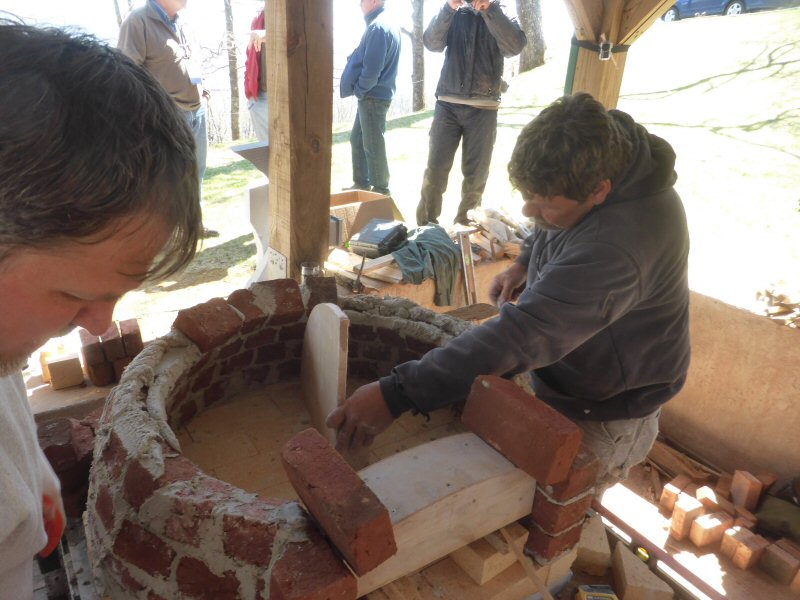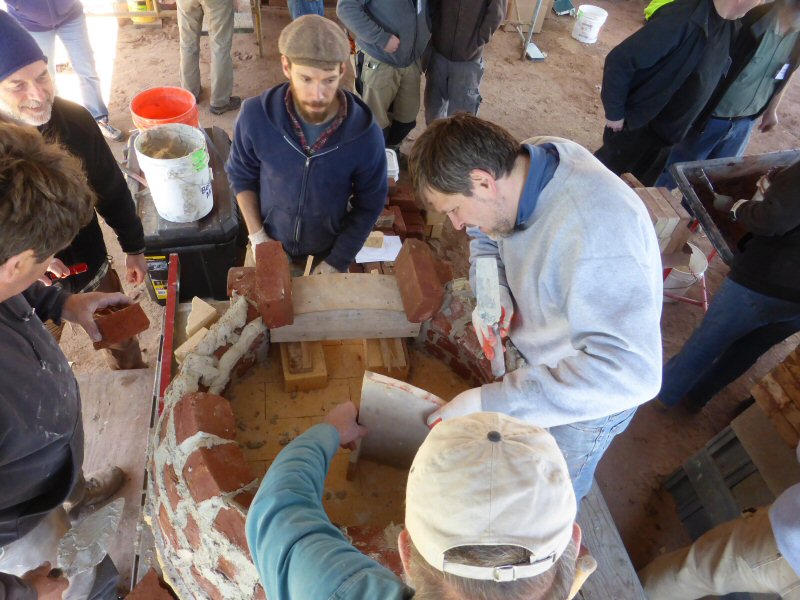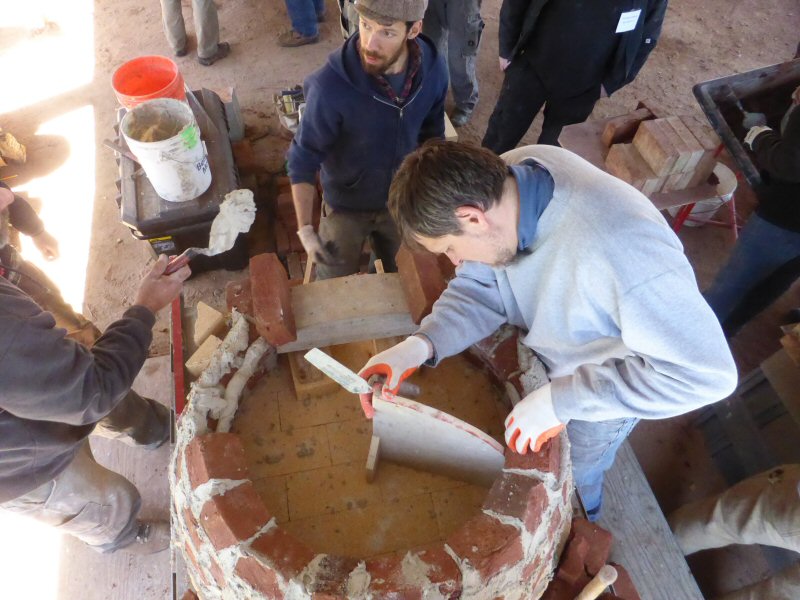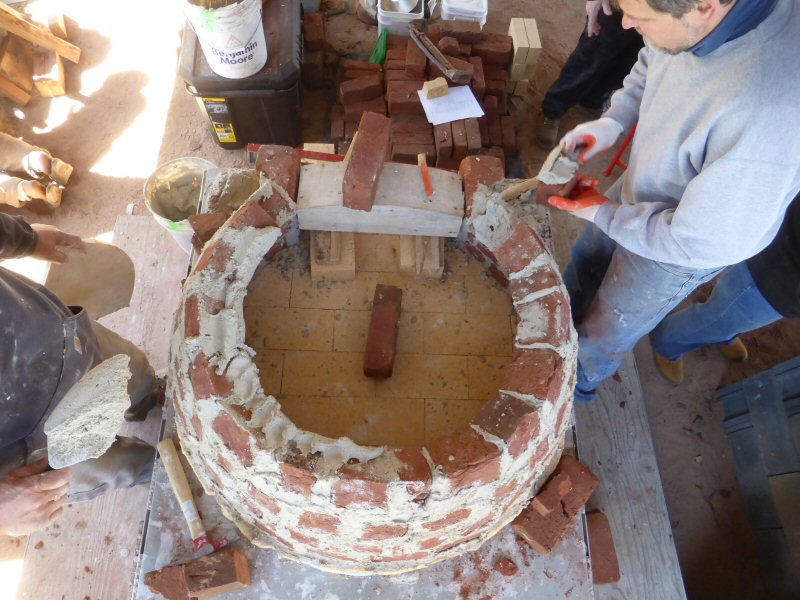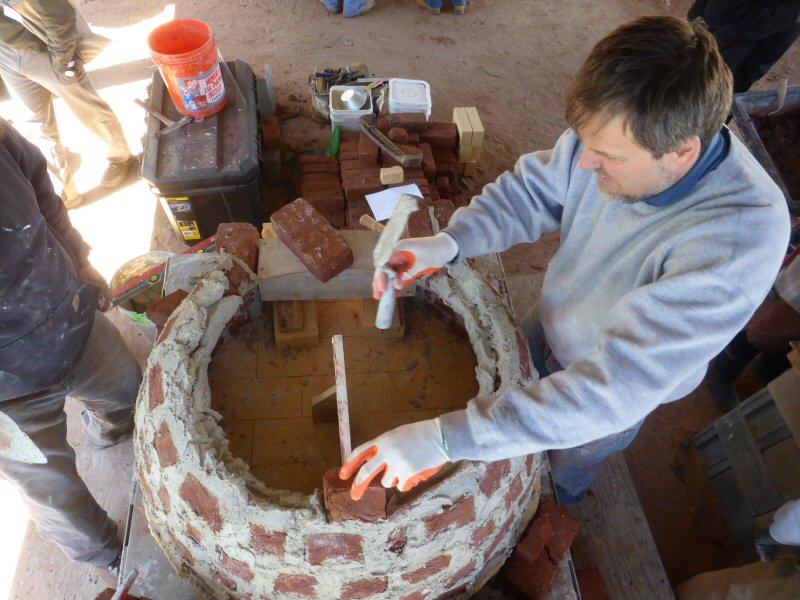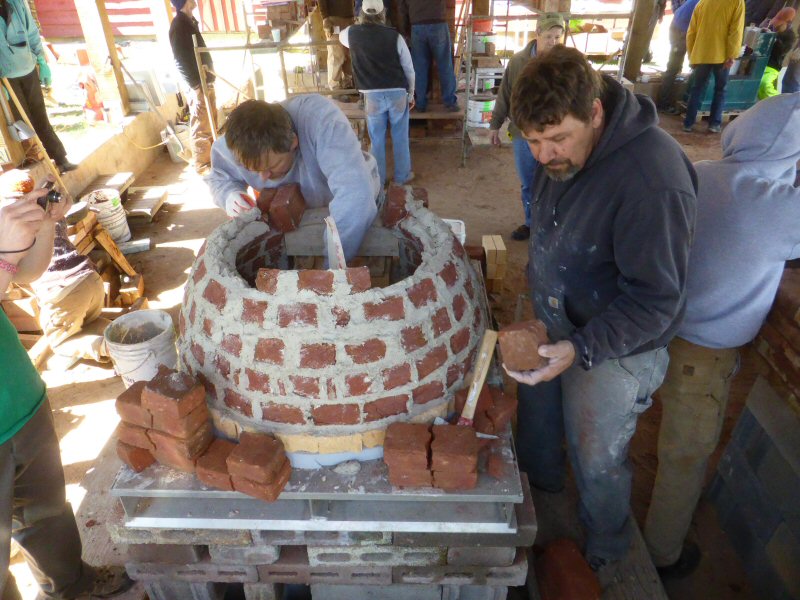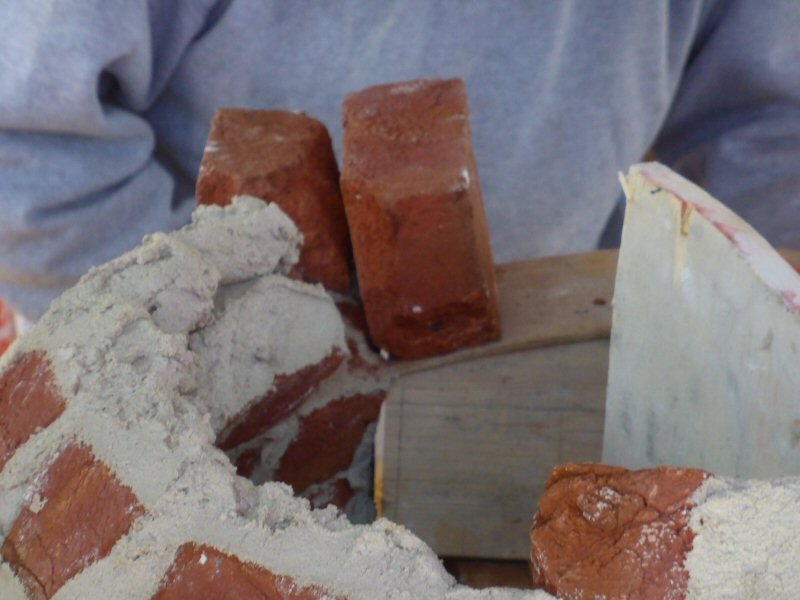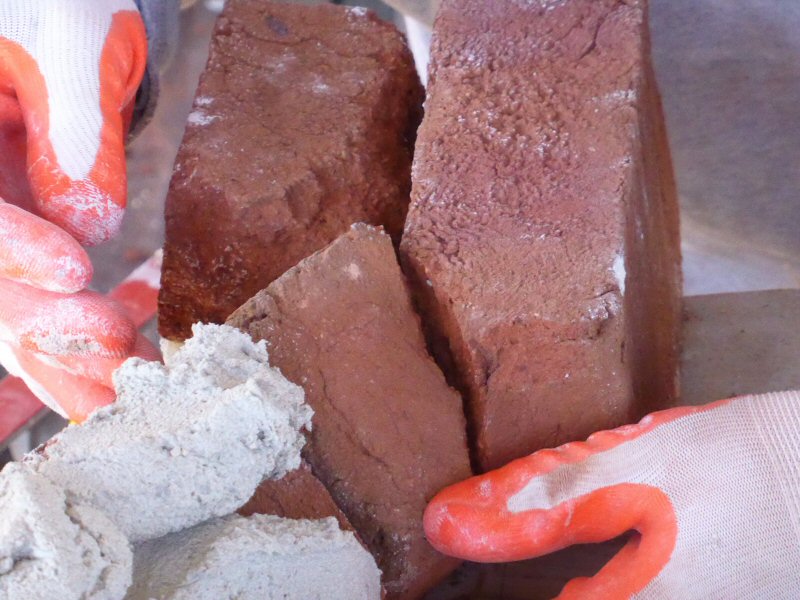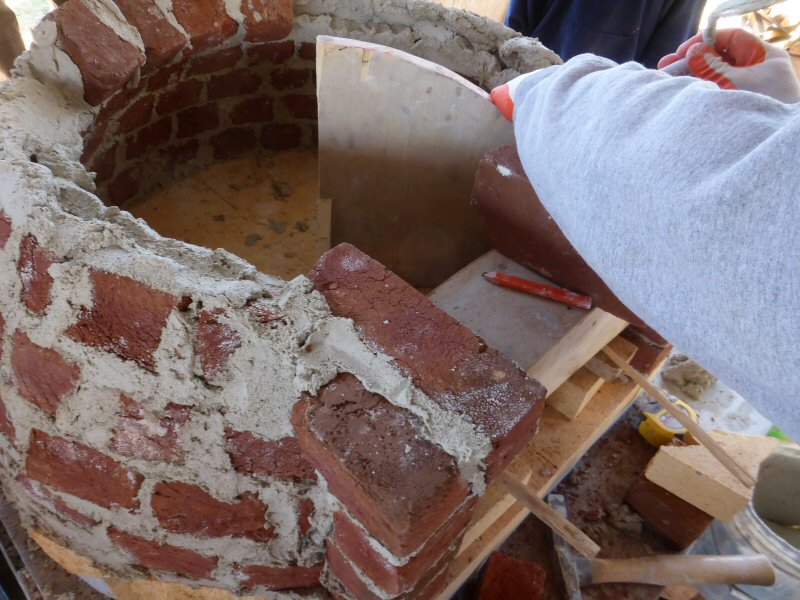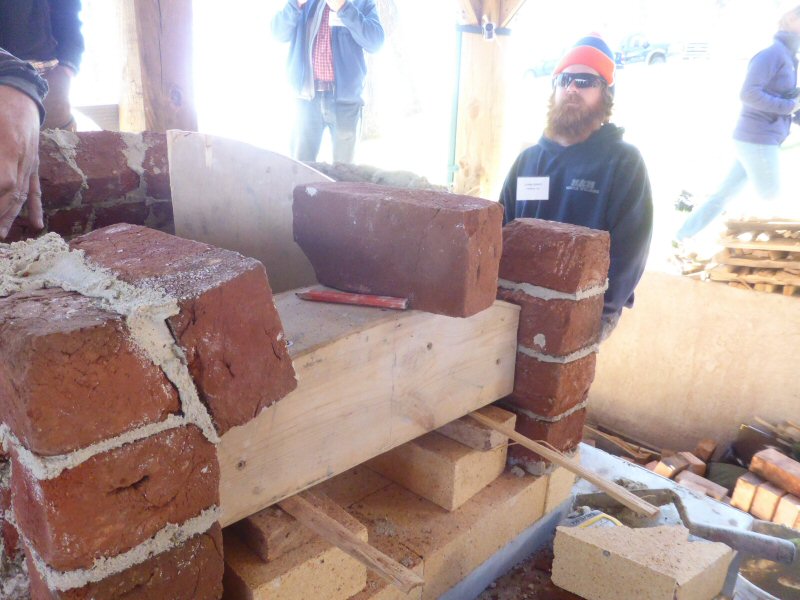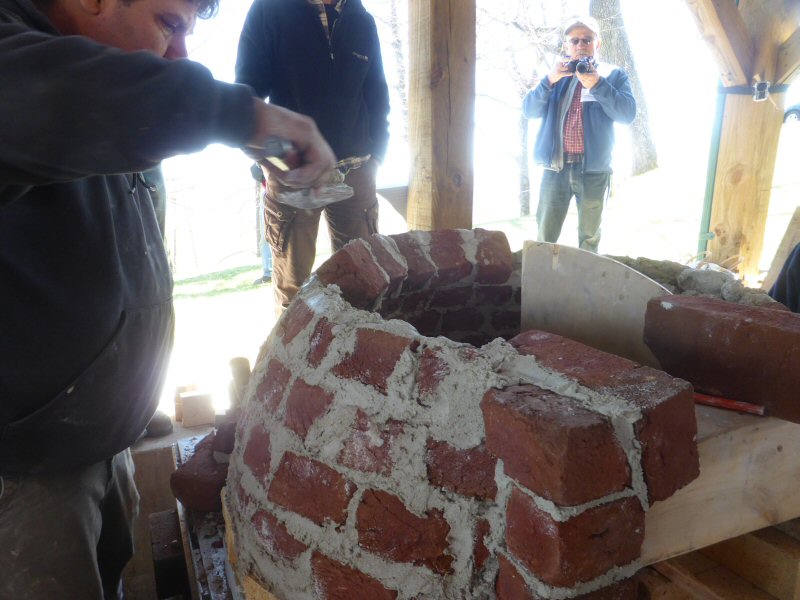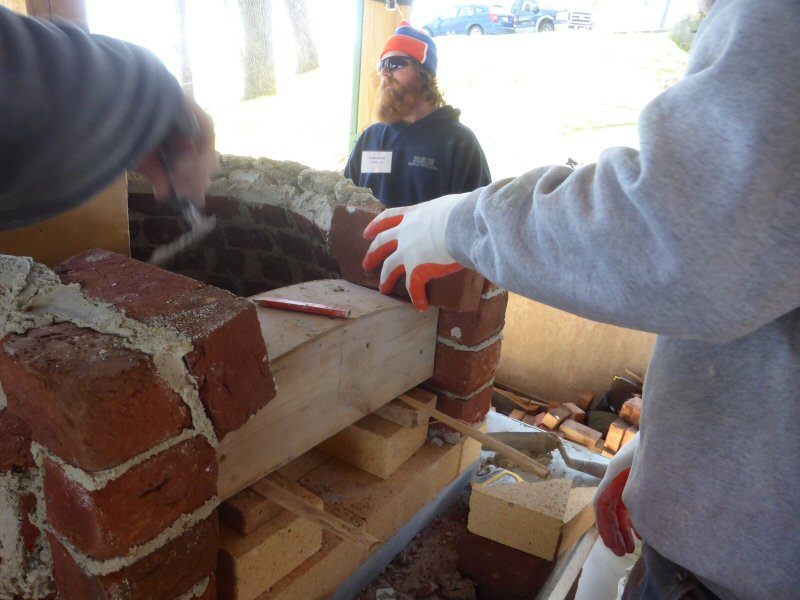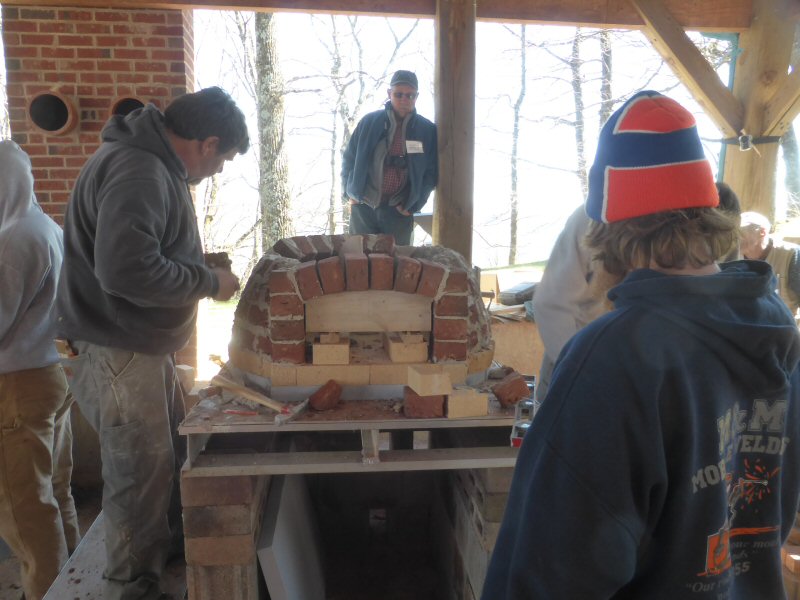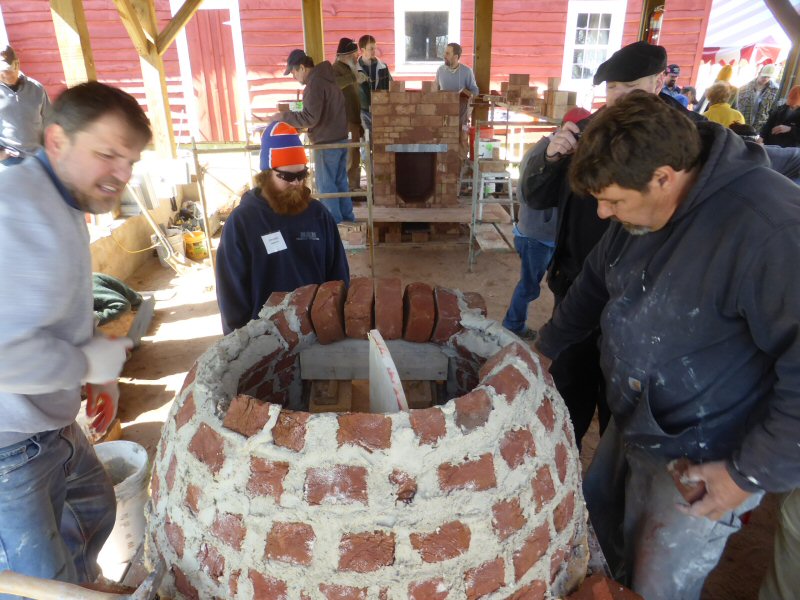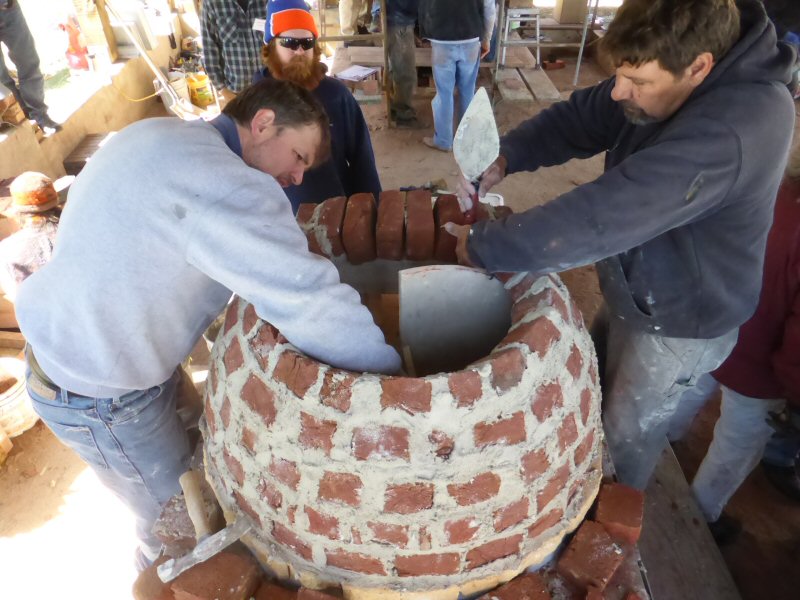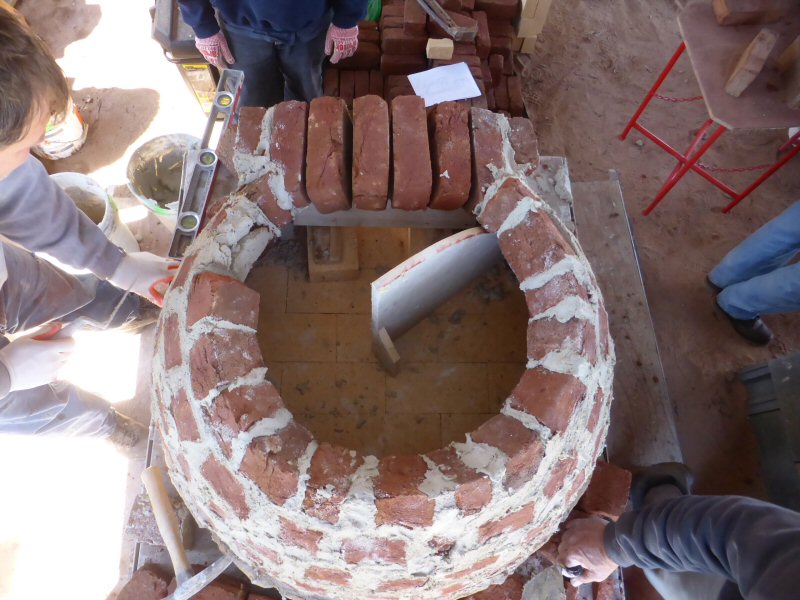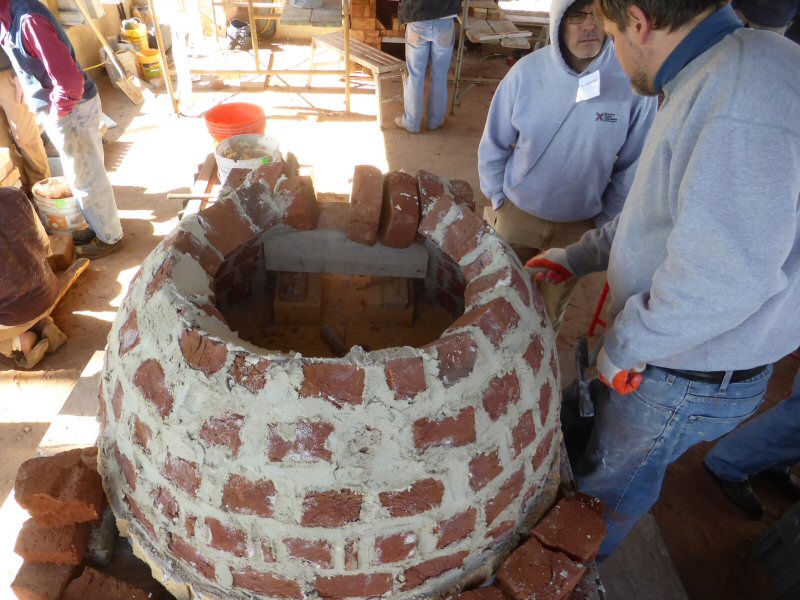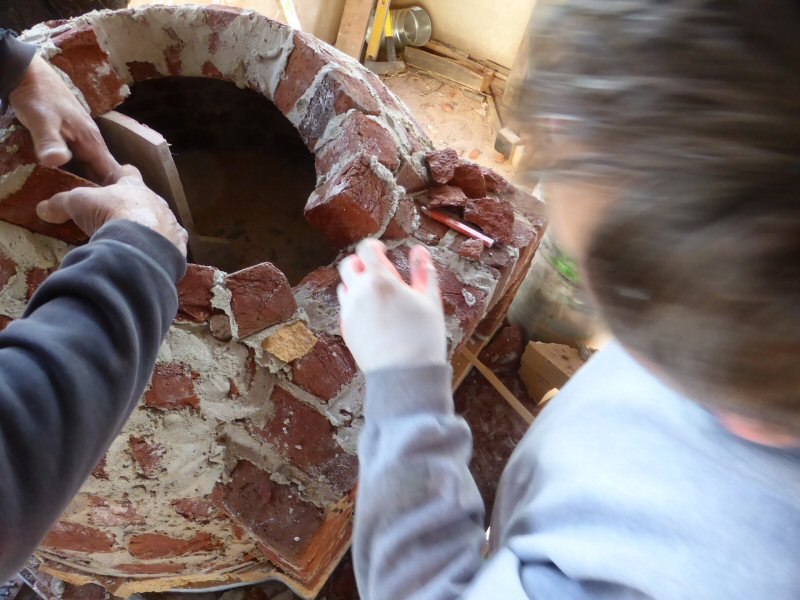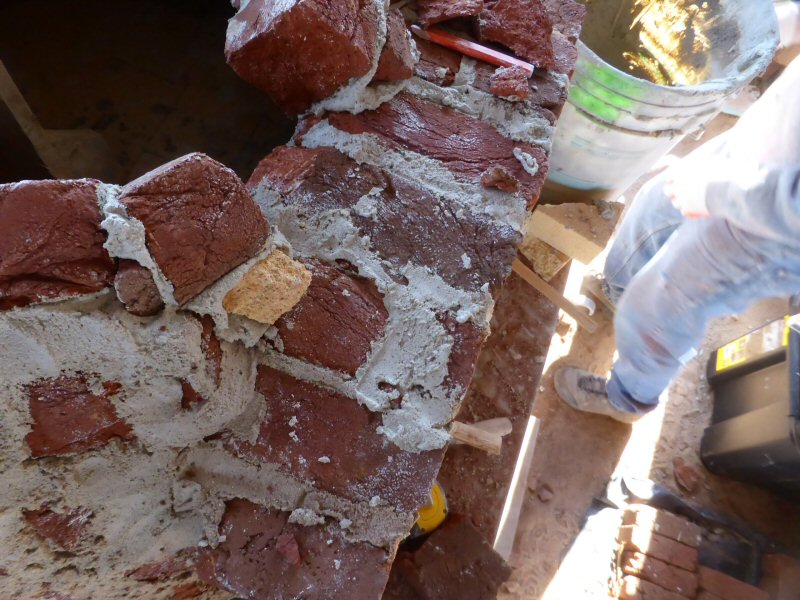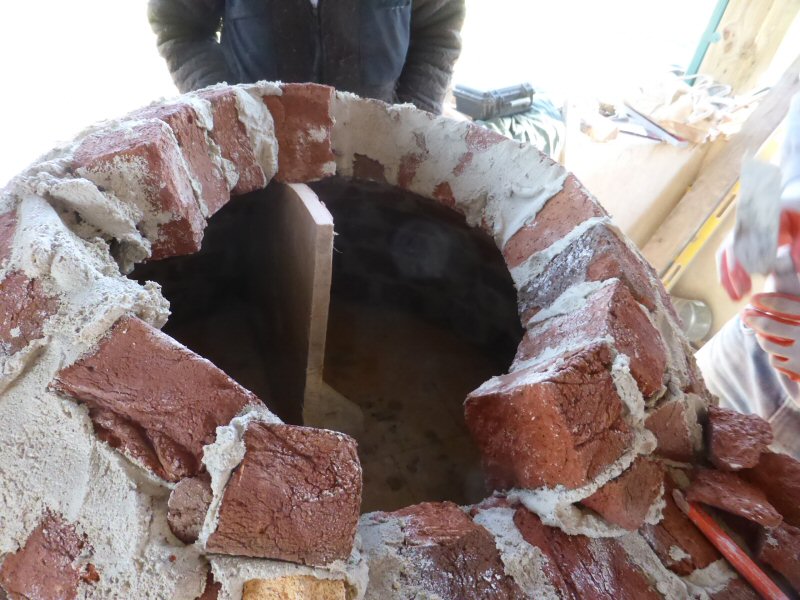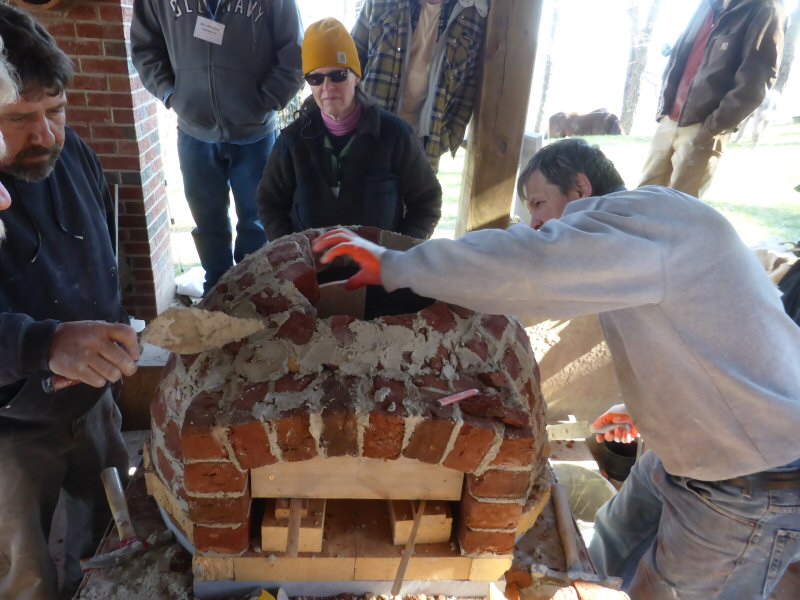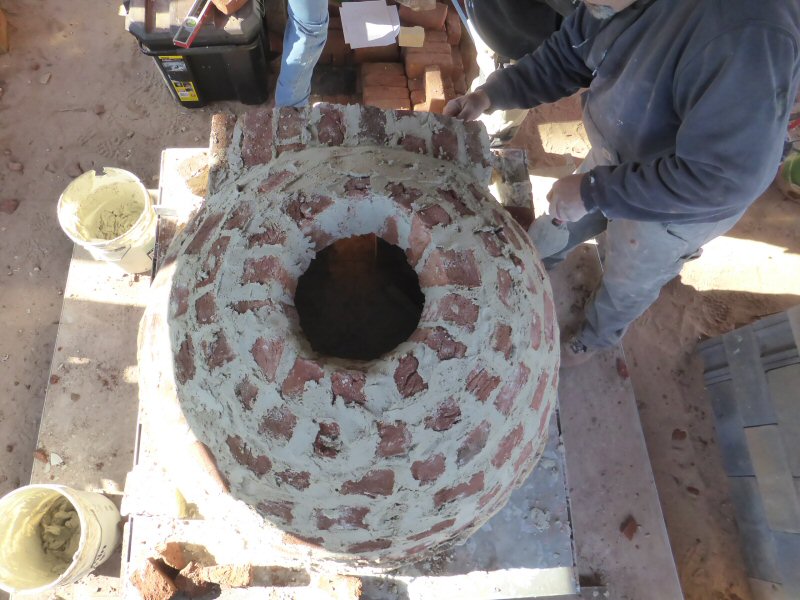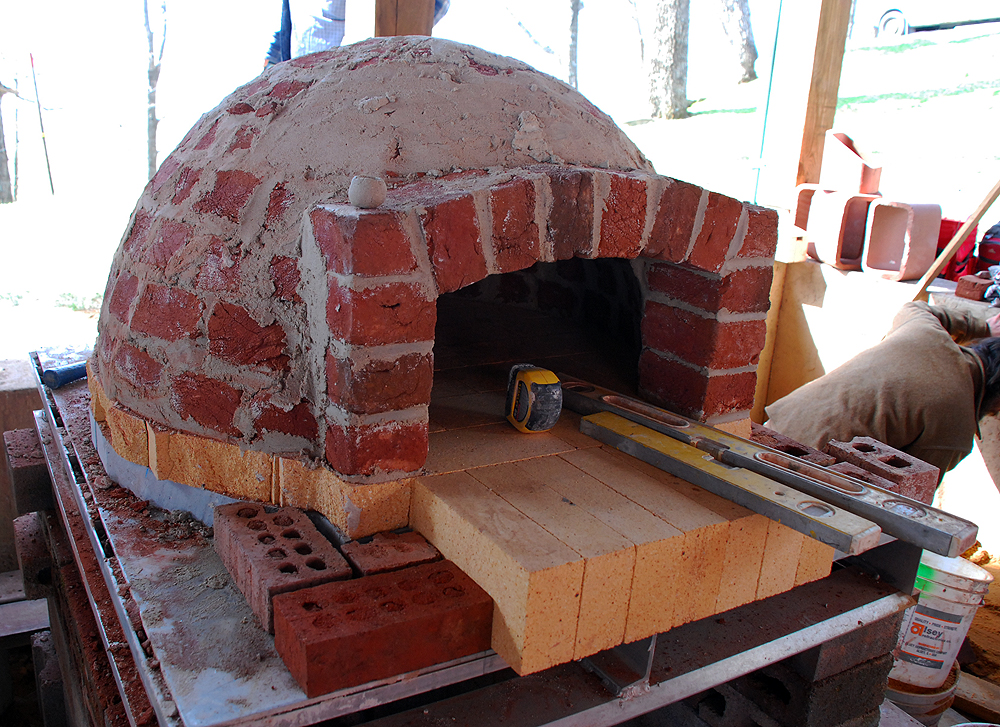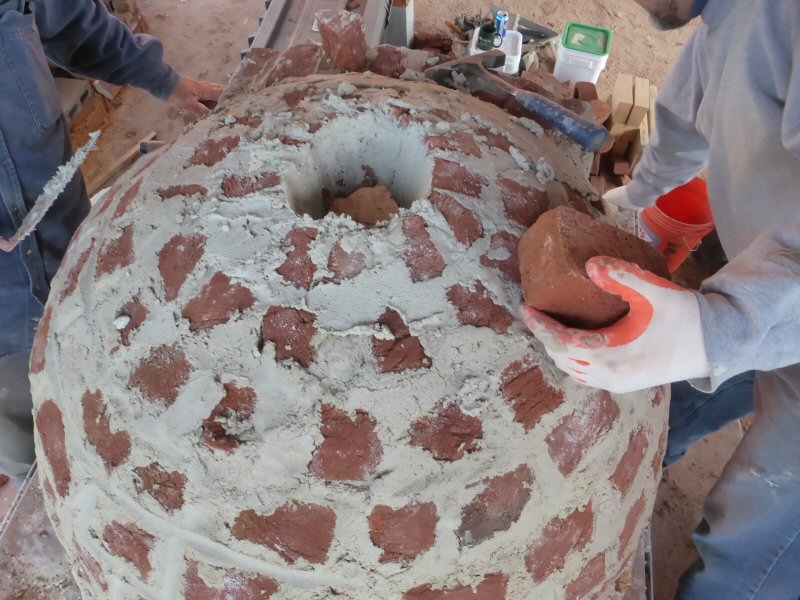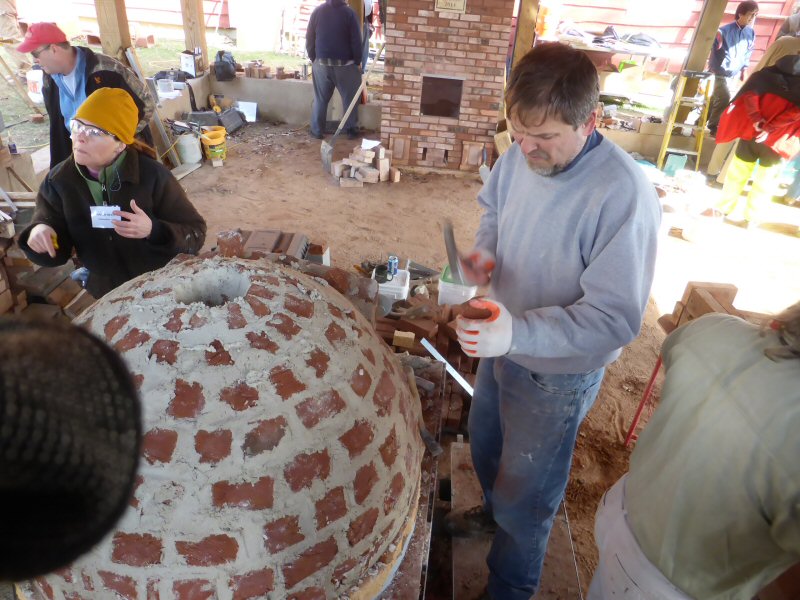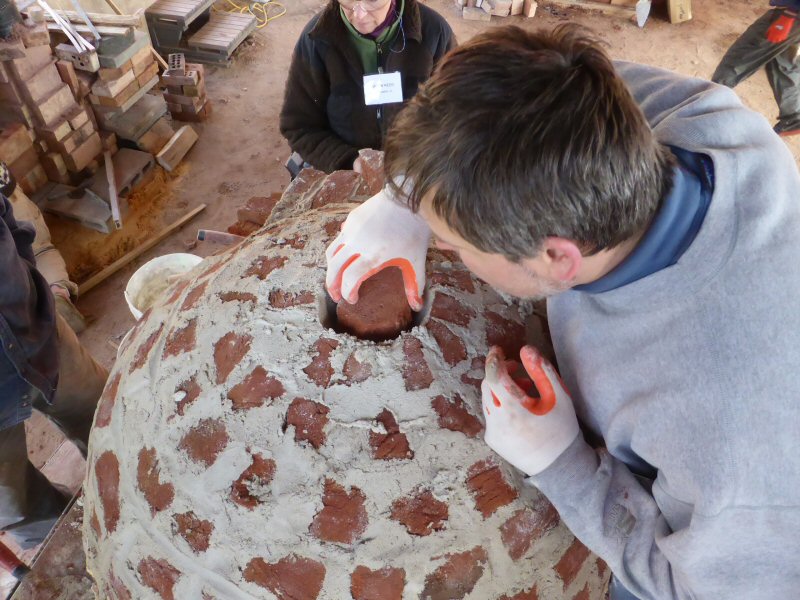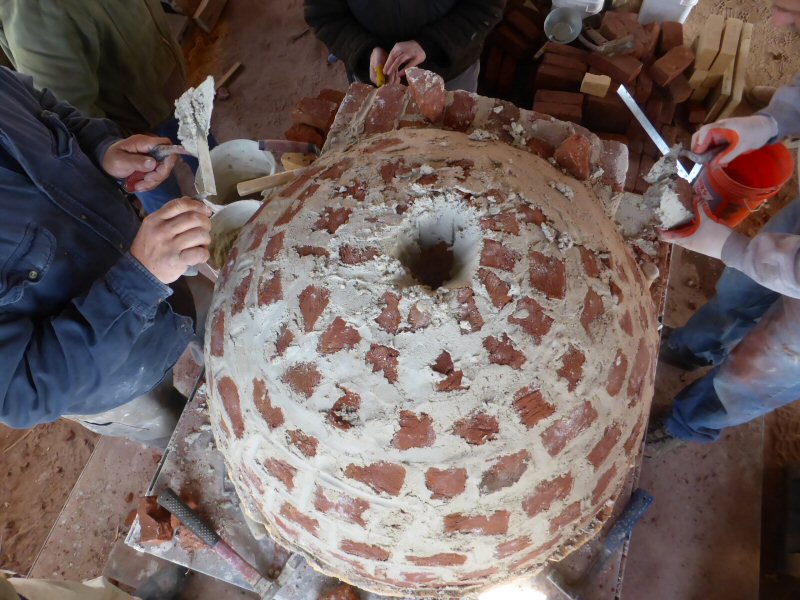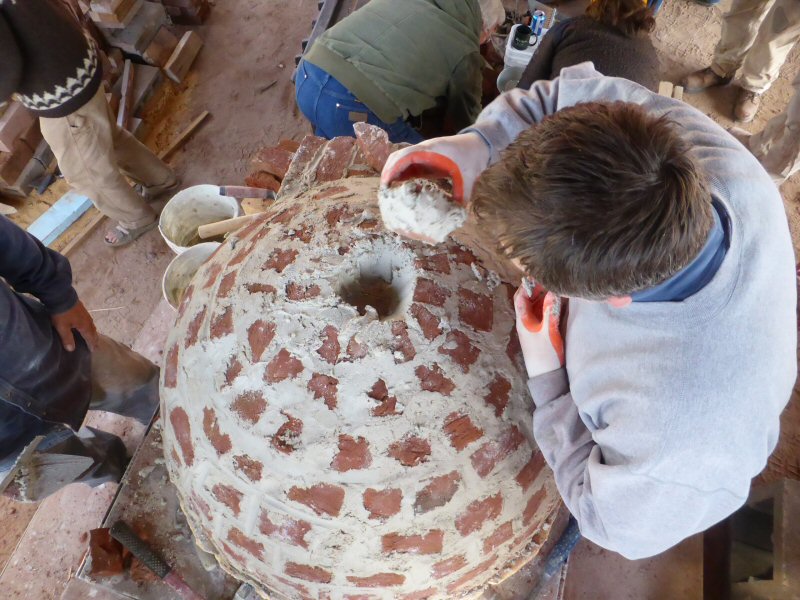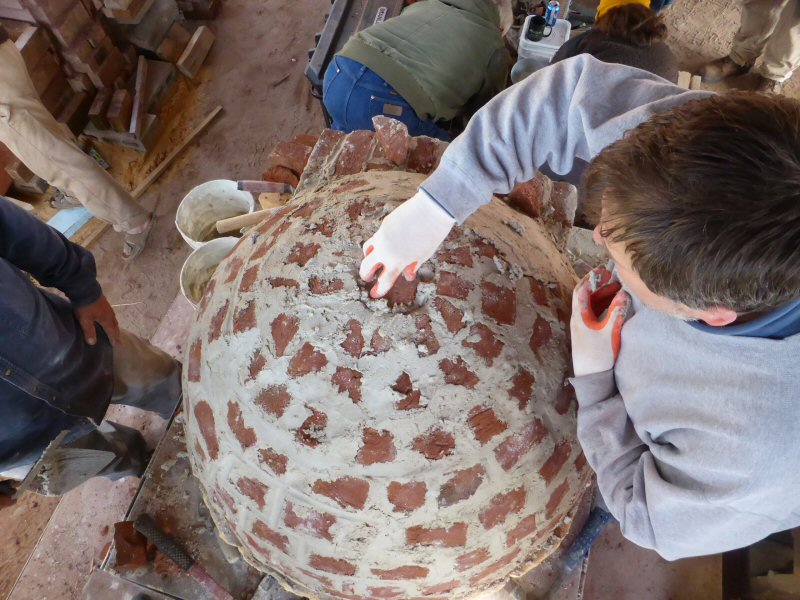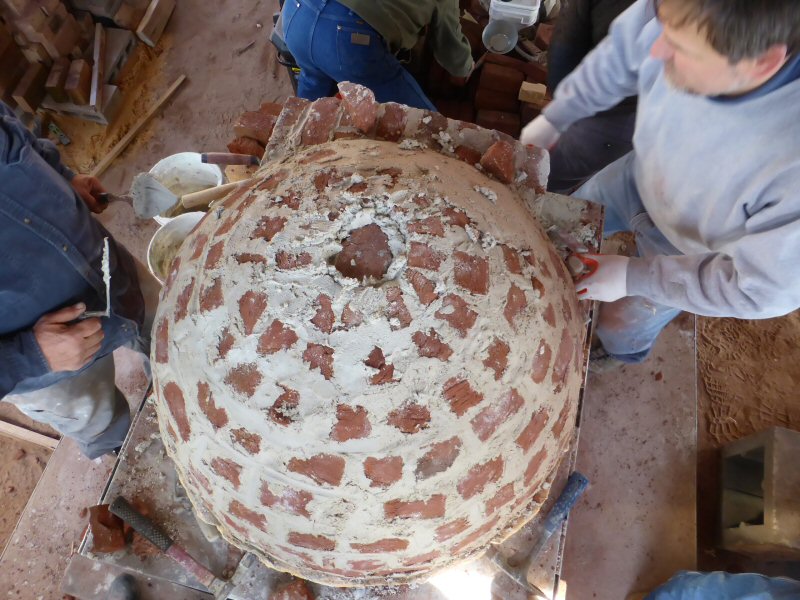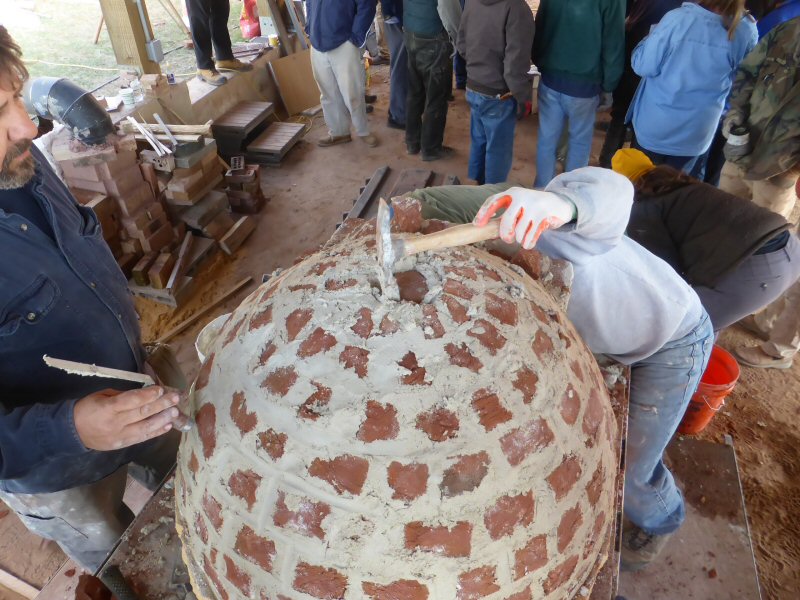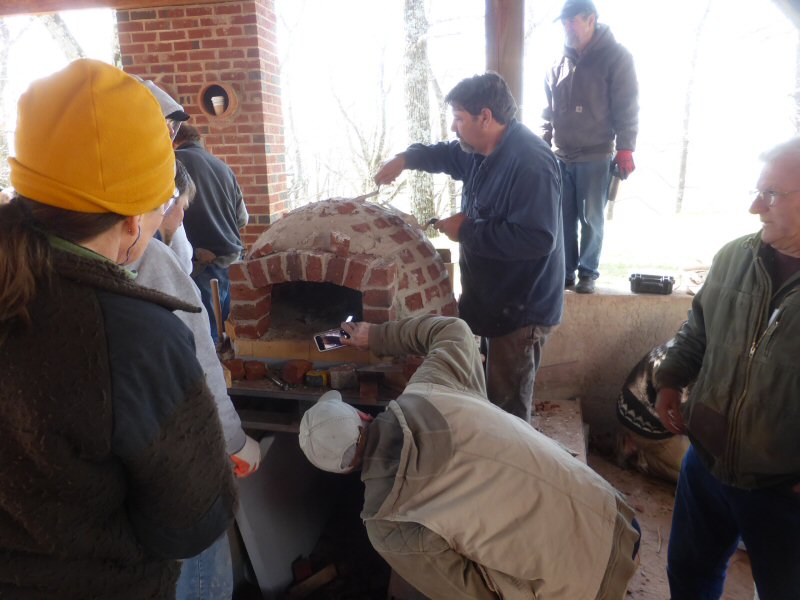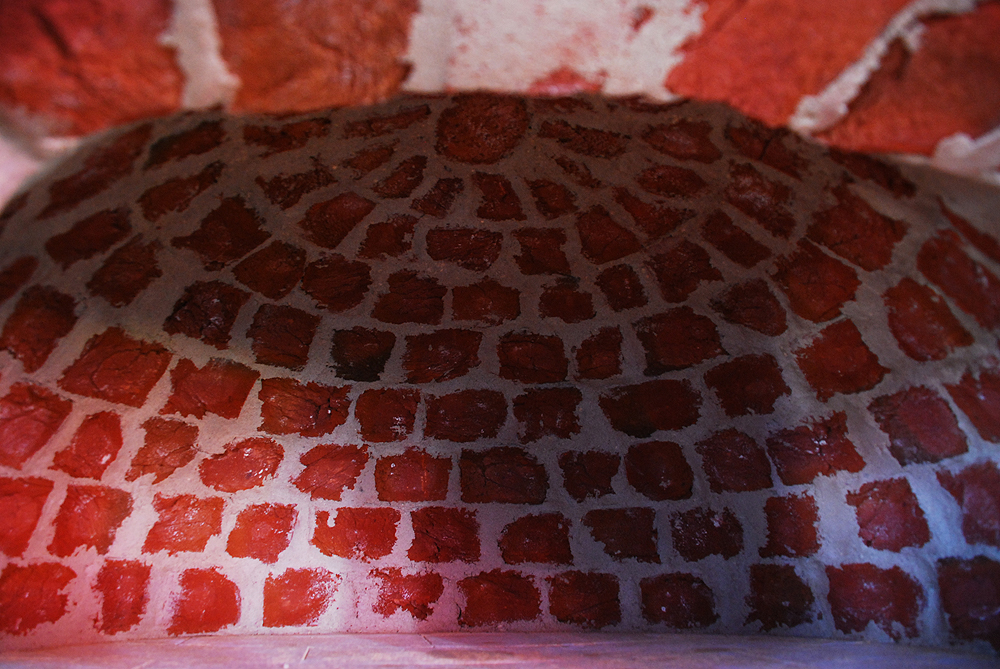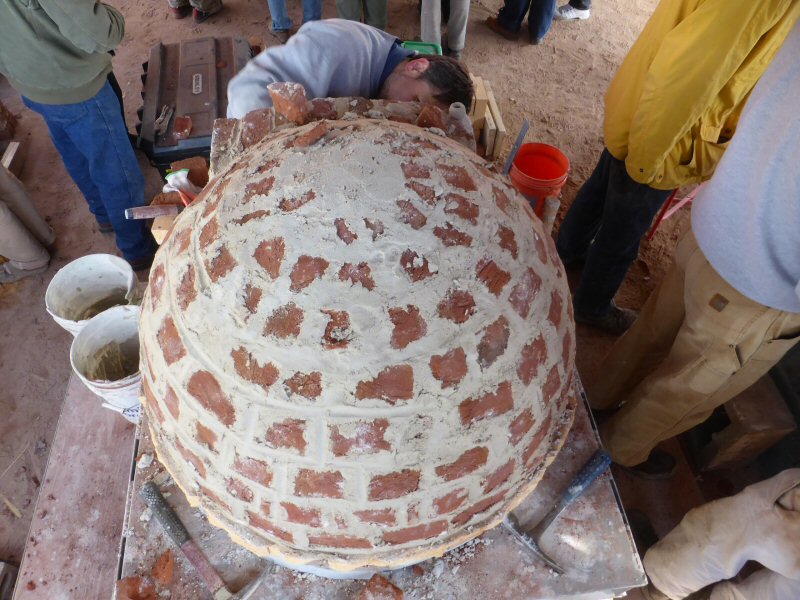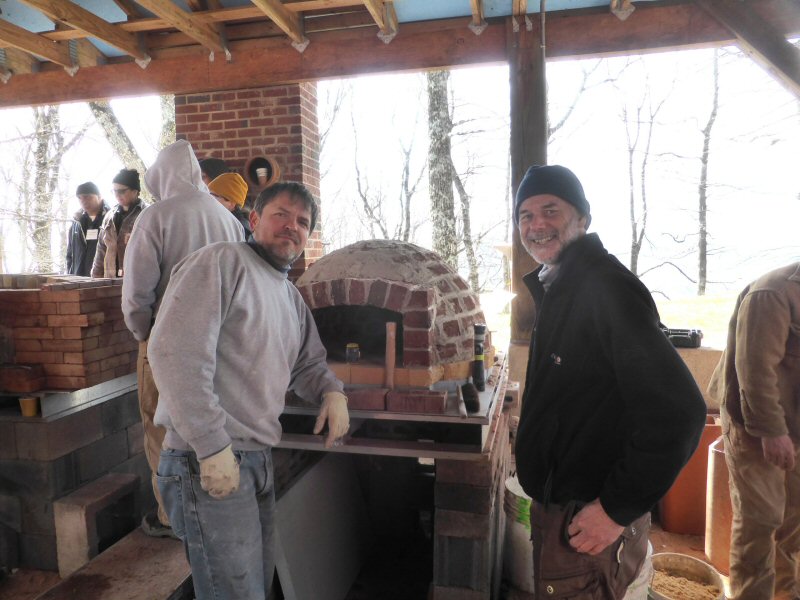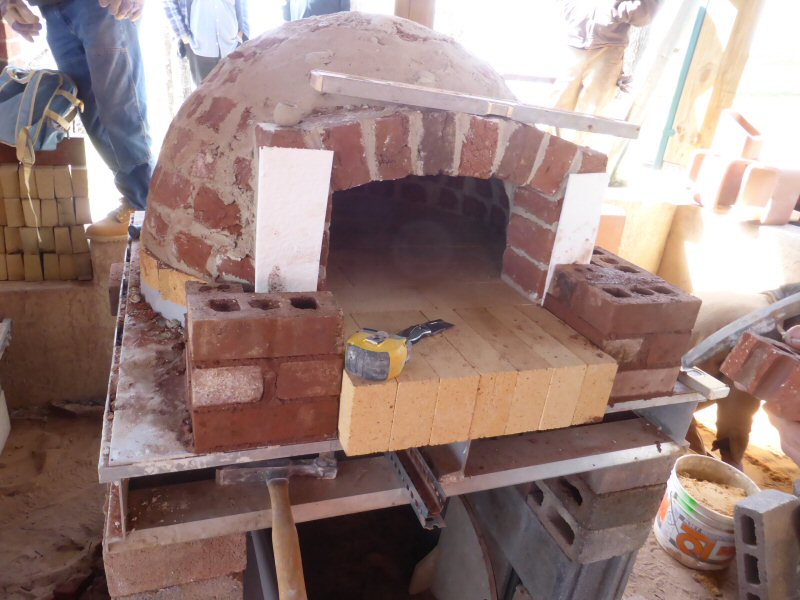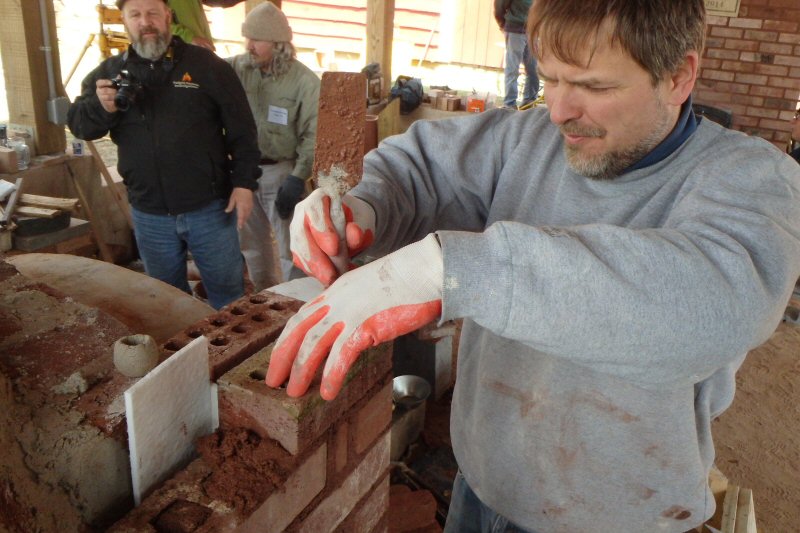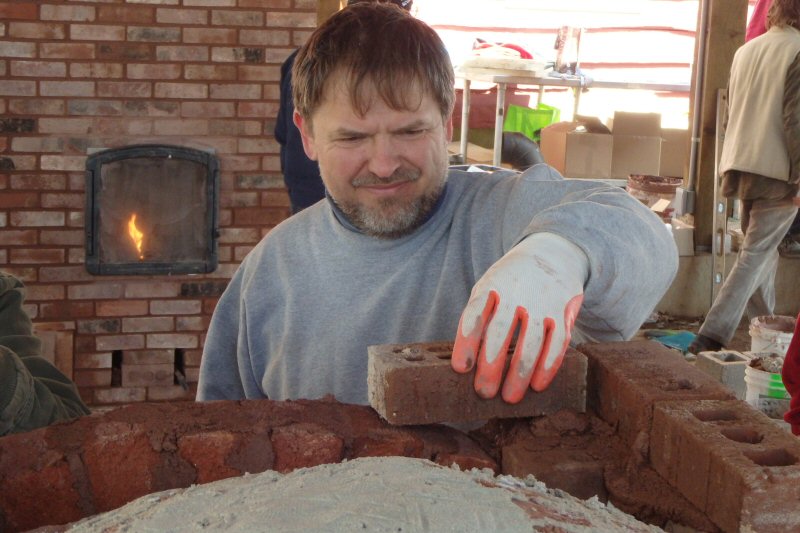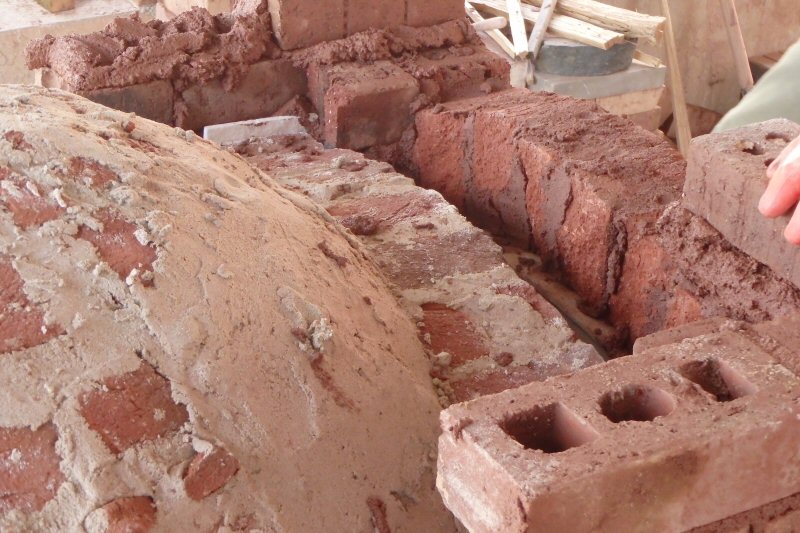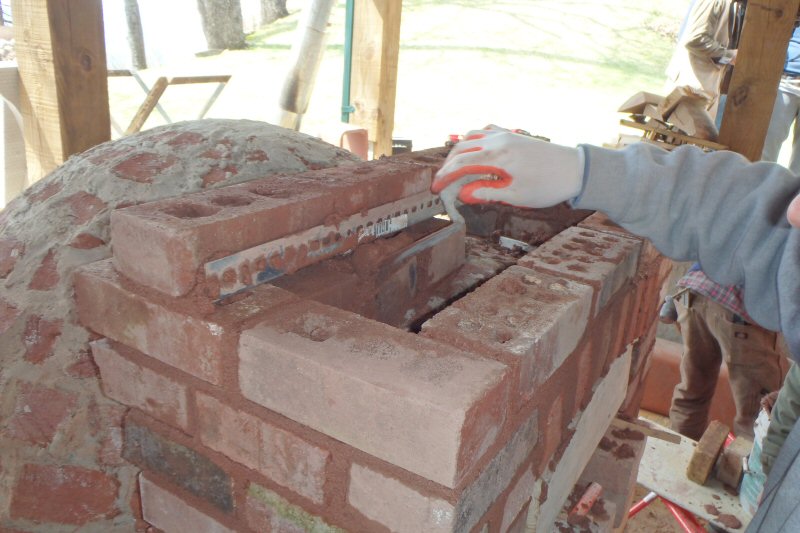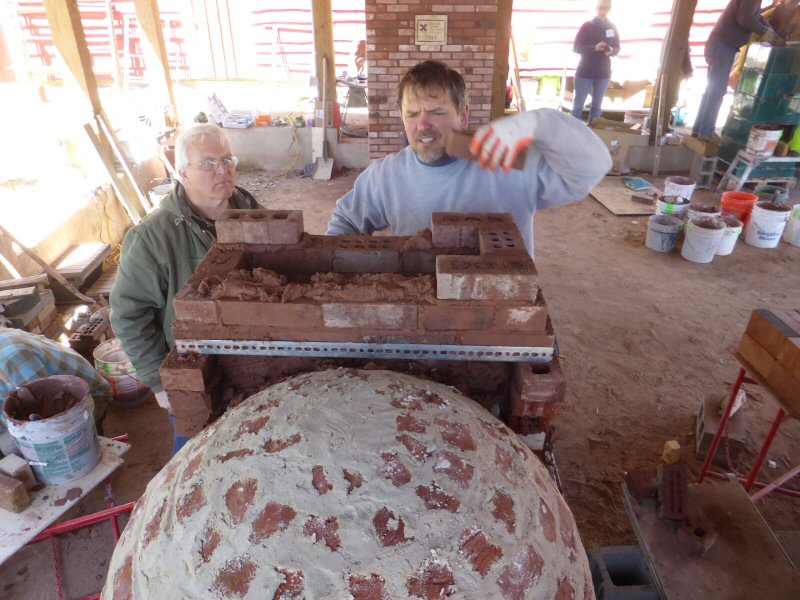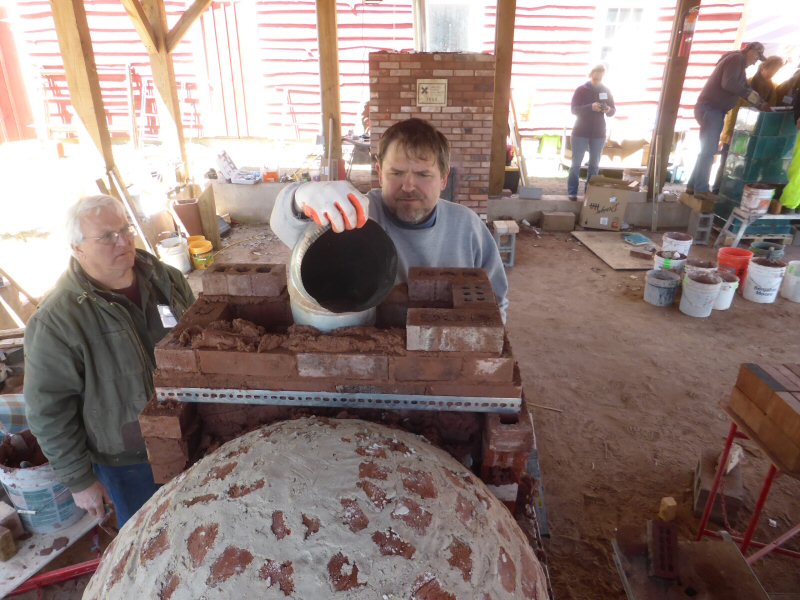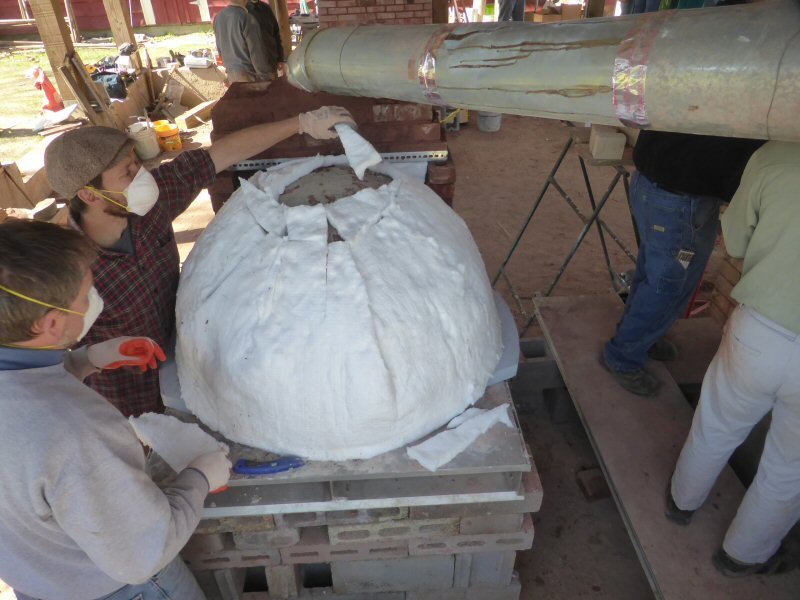 The dome is wrapped with 1" of ceramic blanket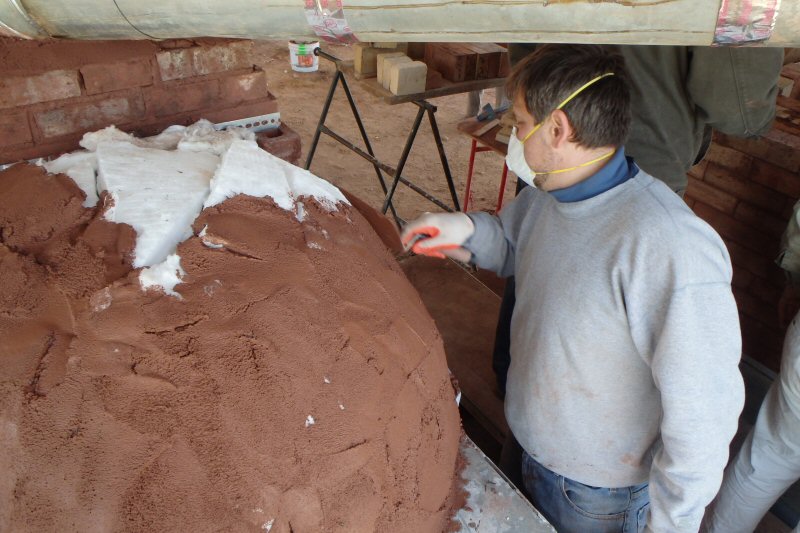 Ceramic blanket is plastered with clay/sand mix. Ceramic blanket is not good to breathe because it contains
silica, hence the dust mask.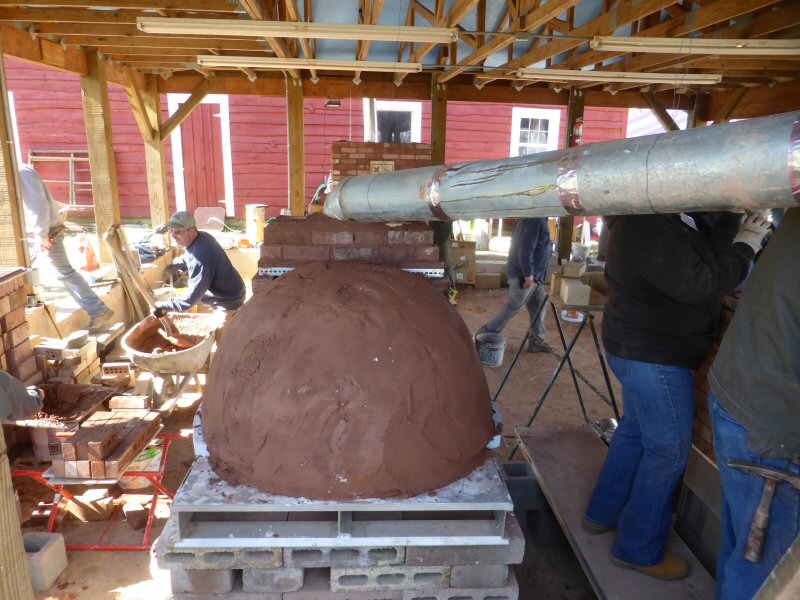 Connected to chimney.

Chopping straw for cob mix.



Making cob mix.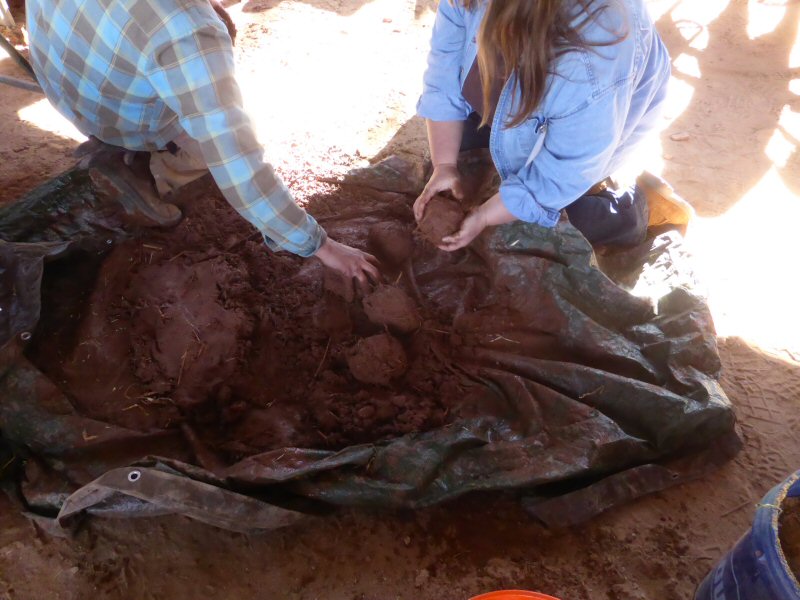 Forming cob into balls, ready to toss to plasterers.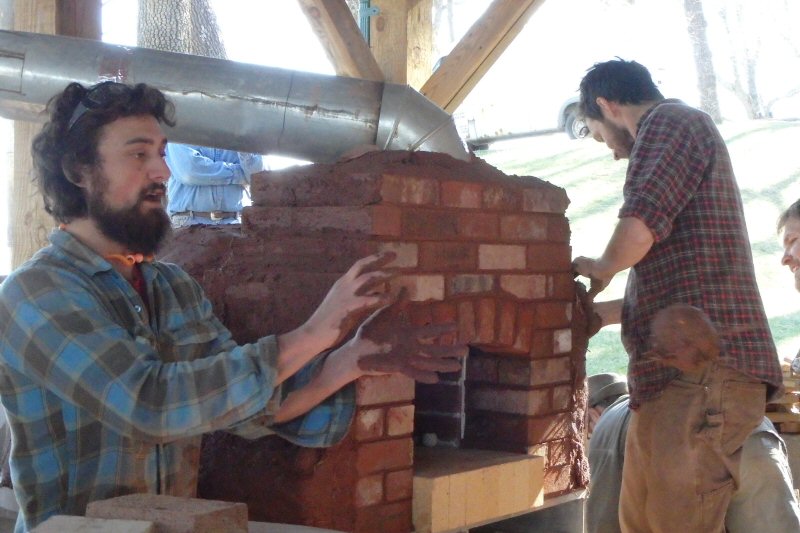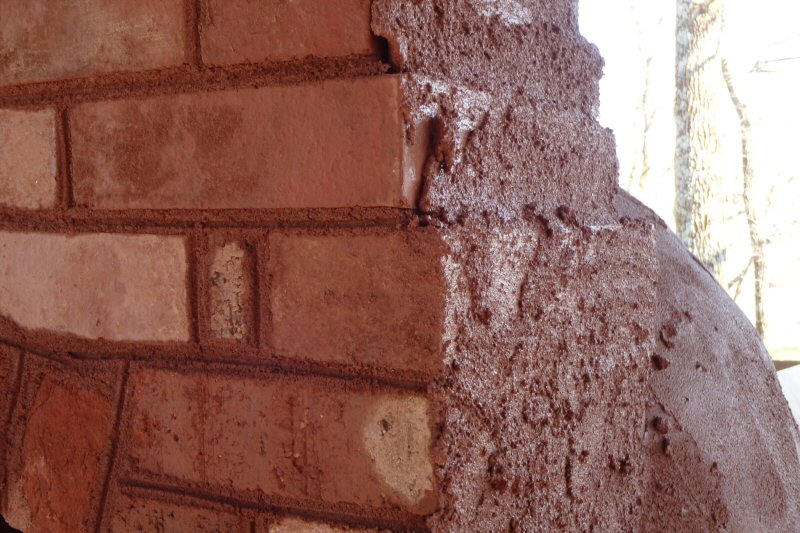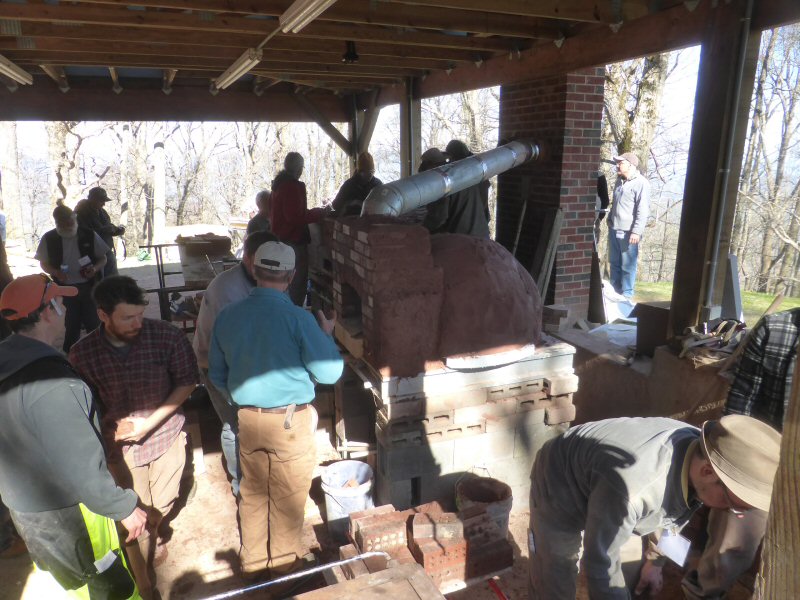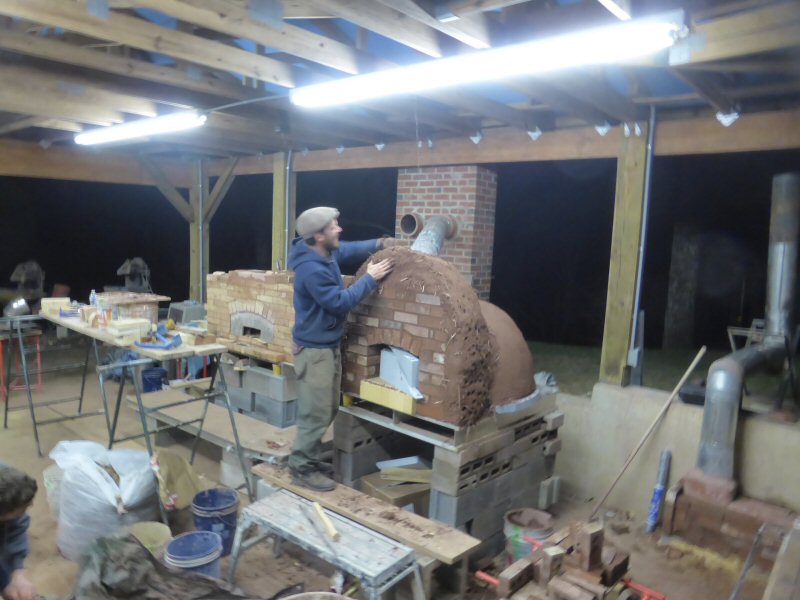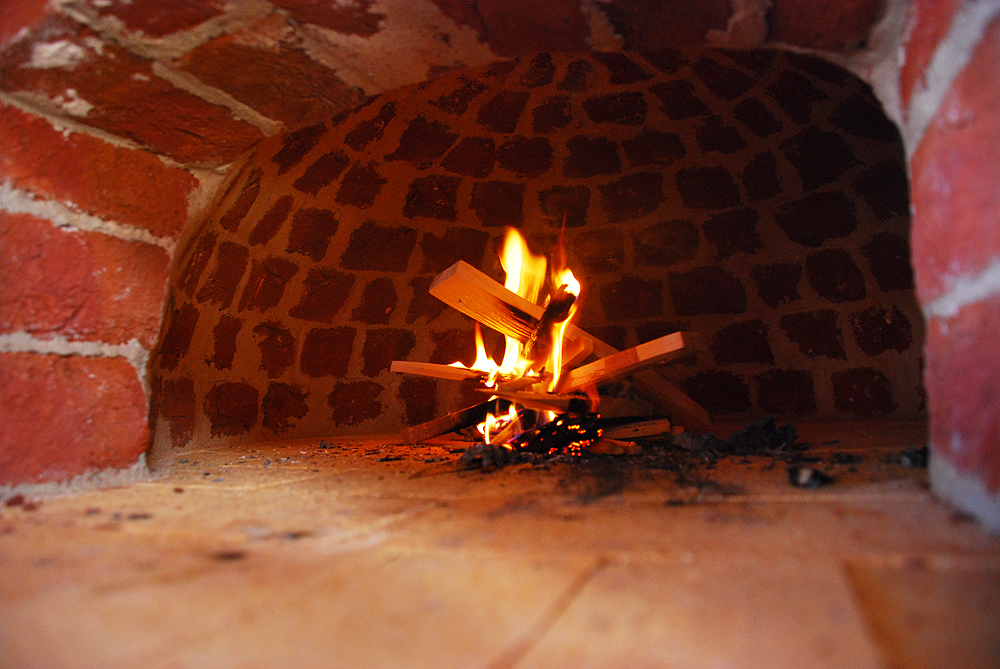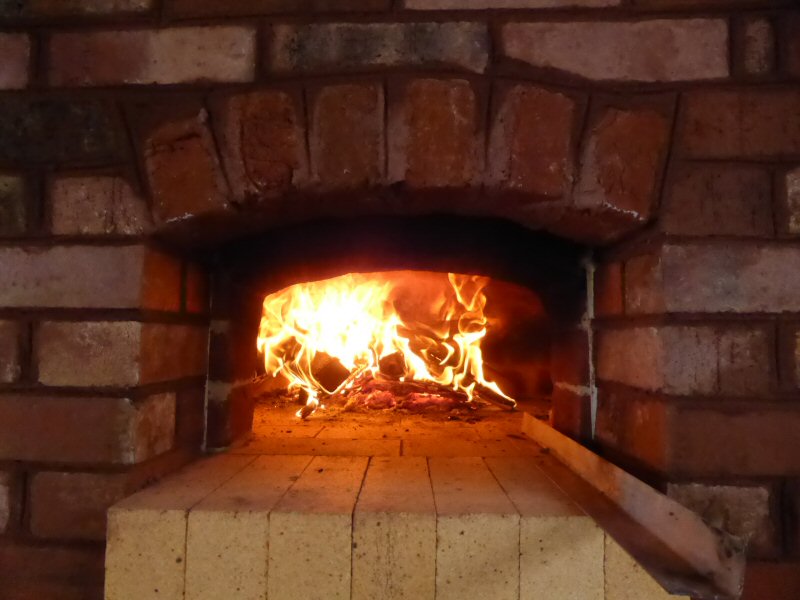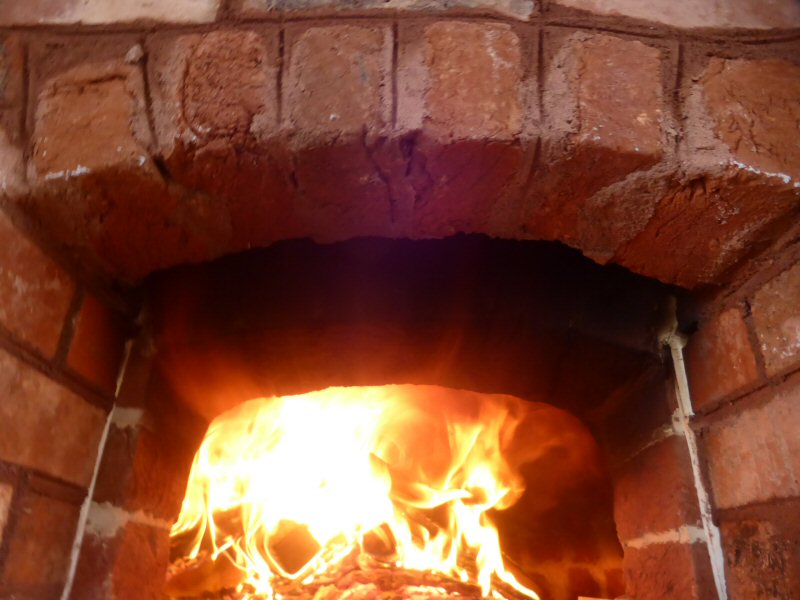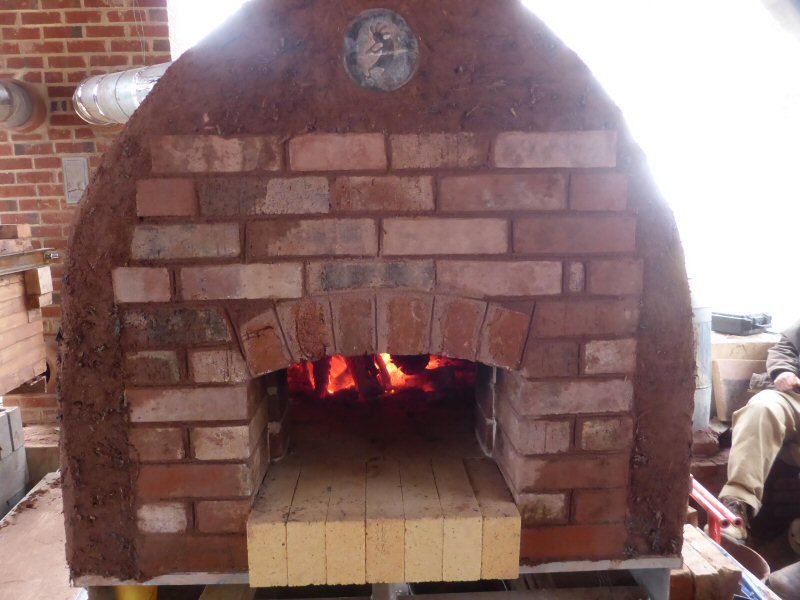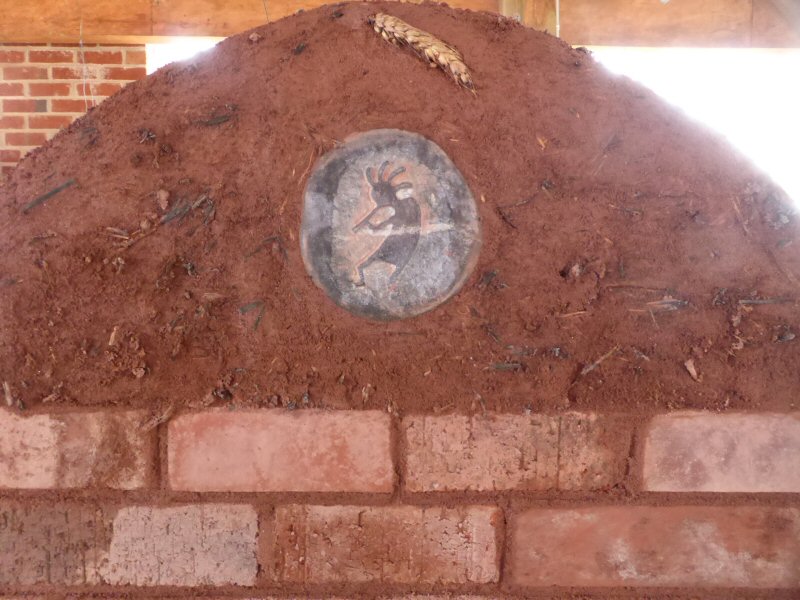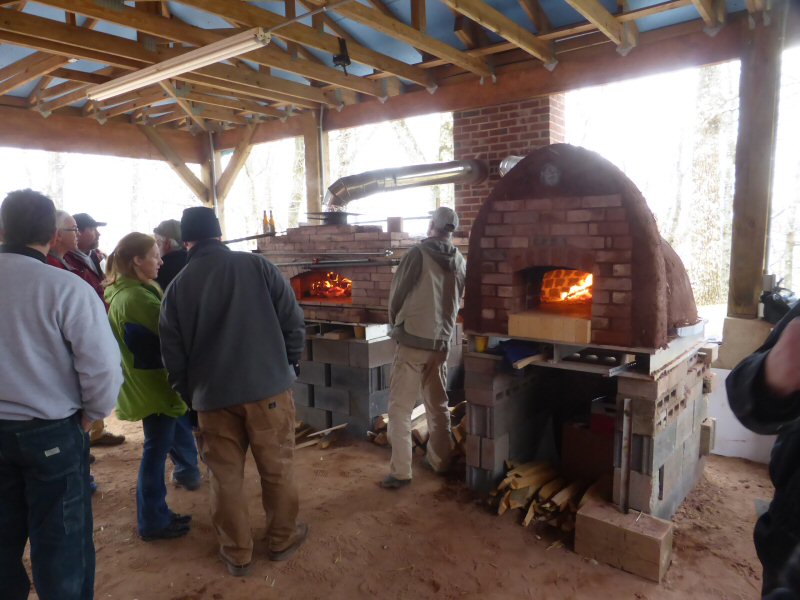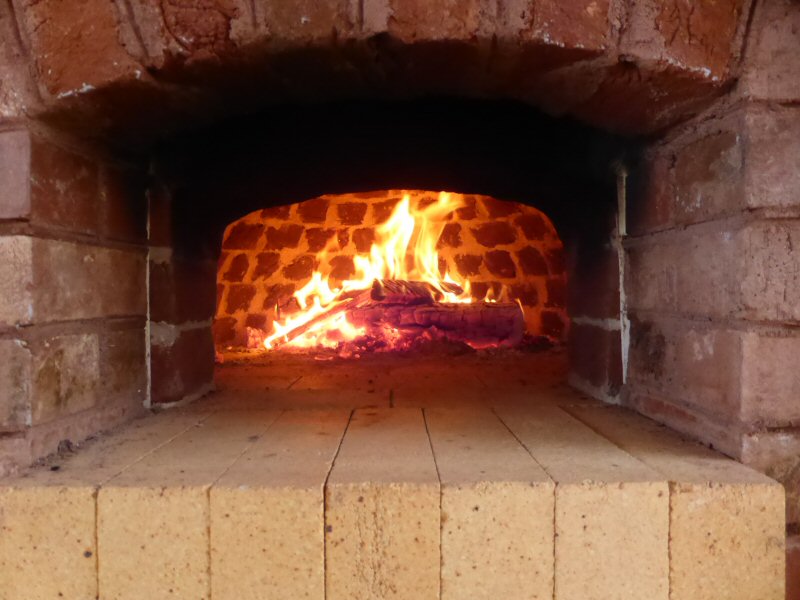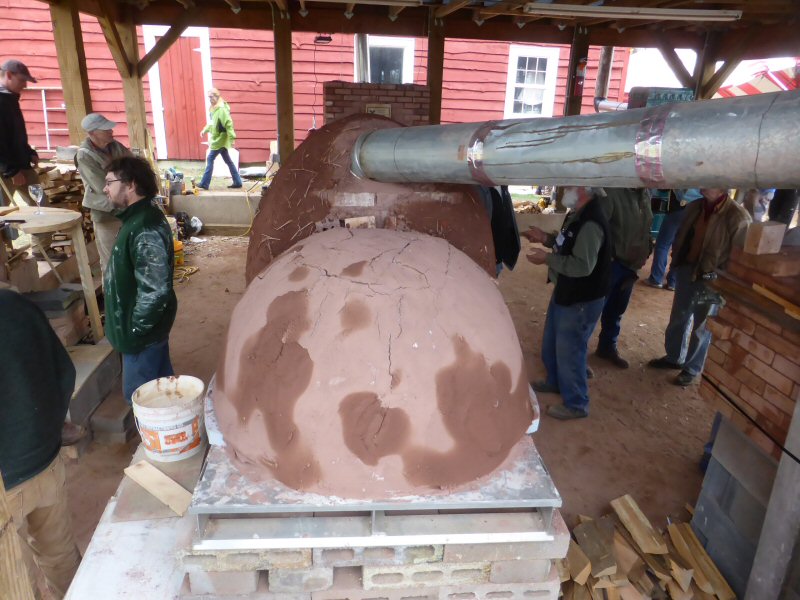 The next morning, plaster shrinkage from accelerated drying.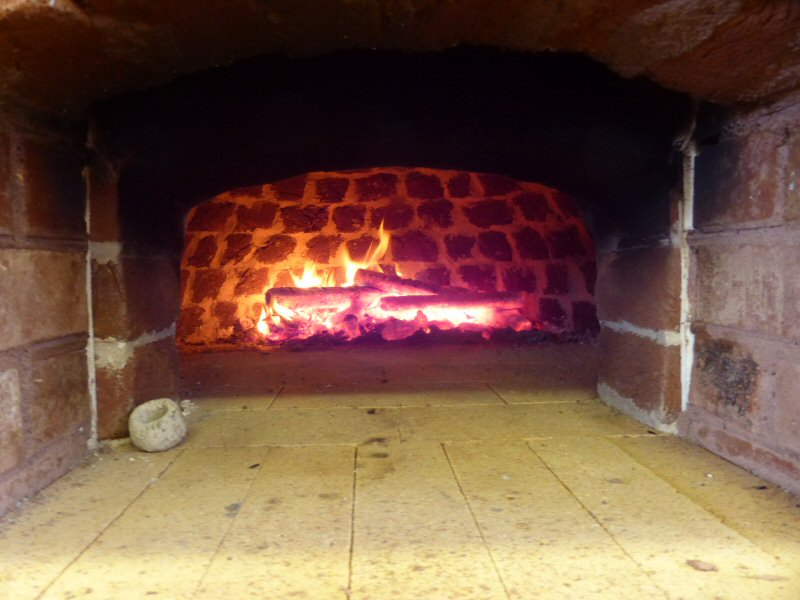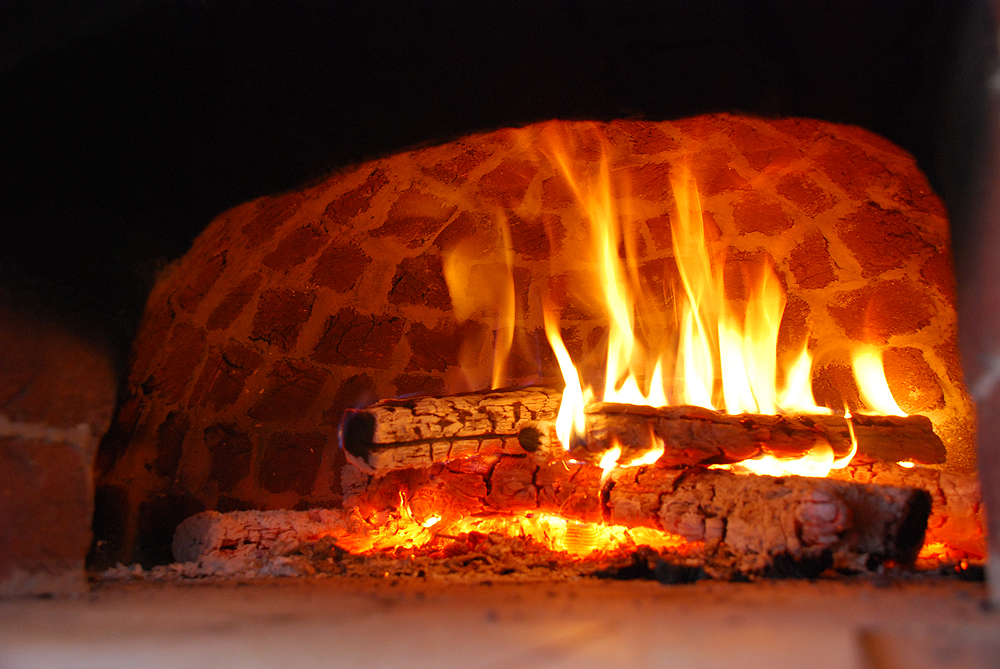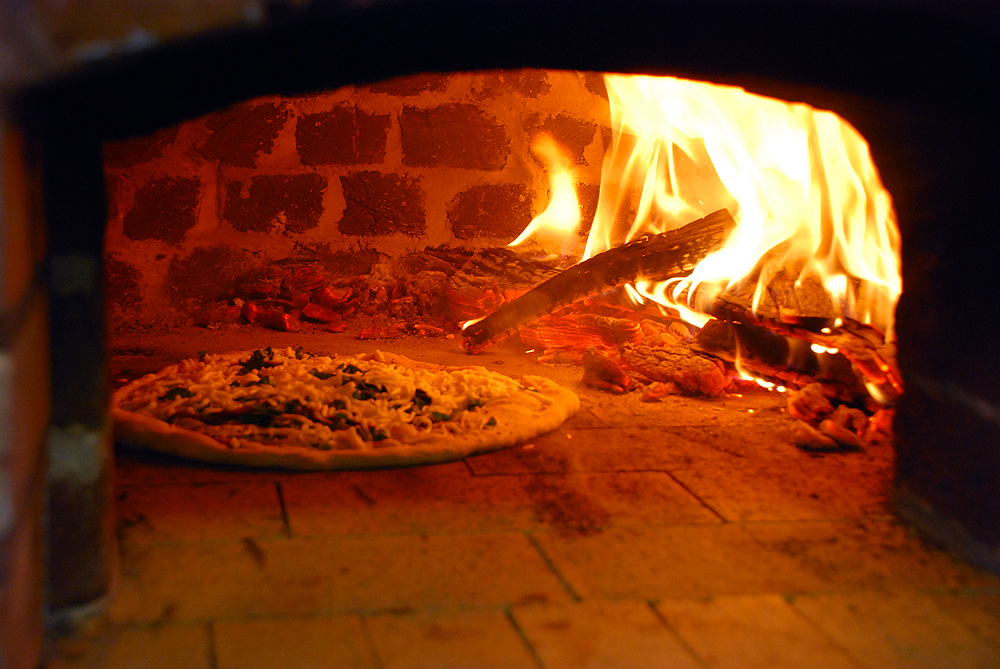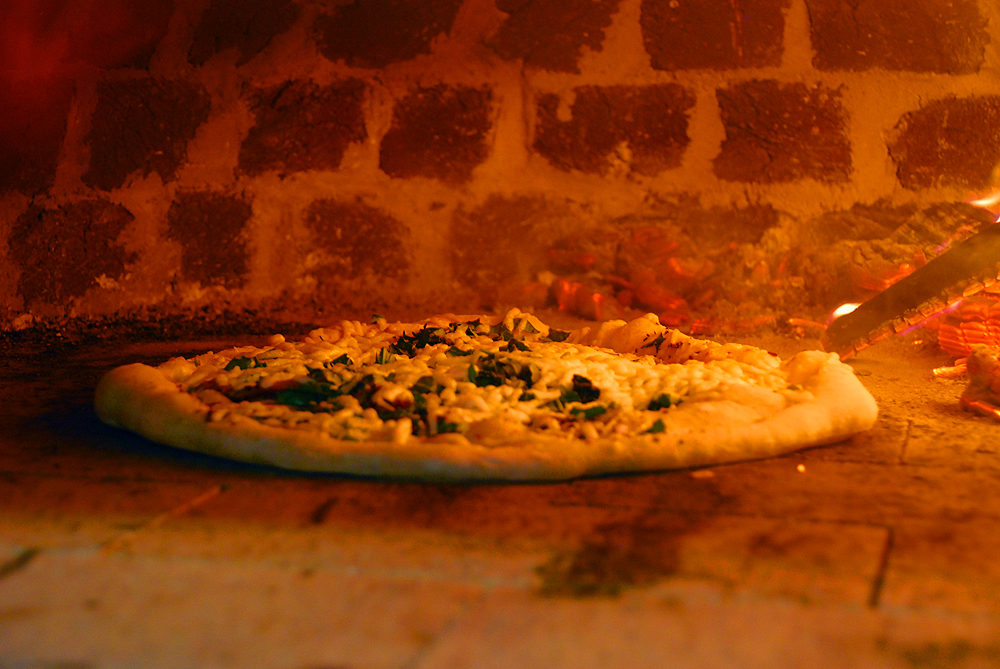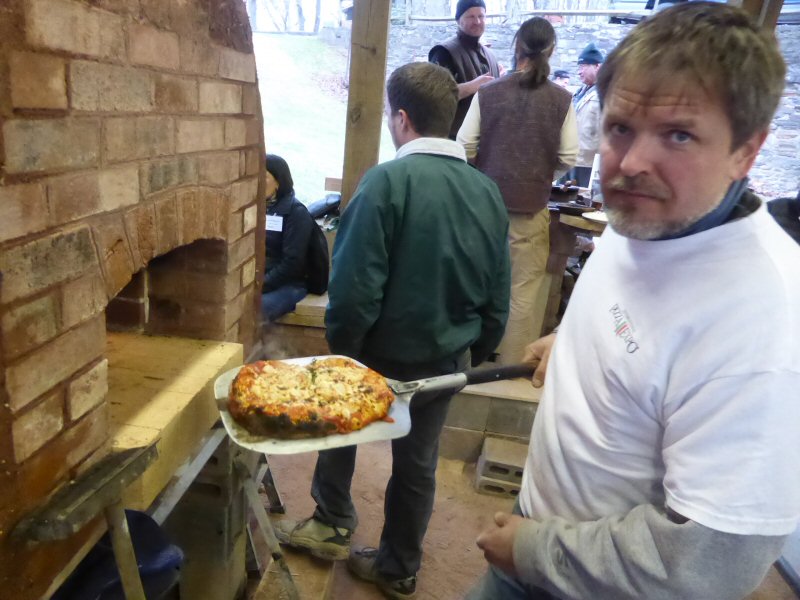 Ready in time for the pizza party on Friday afternoon.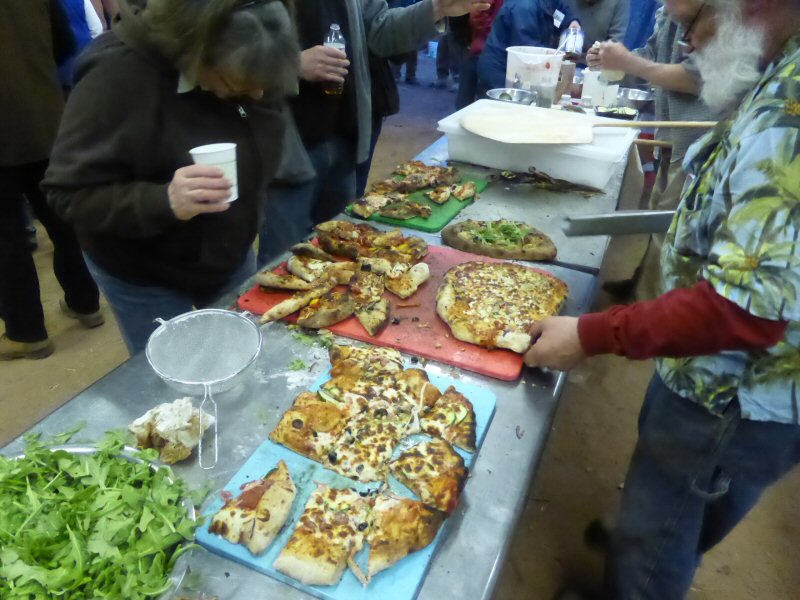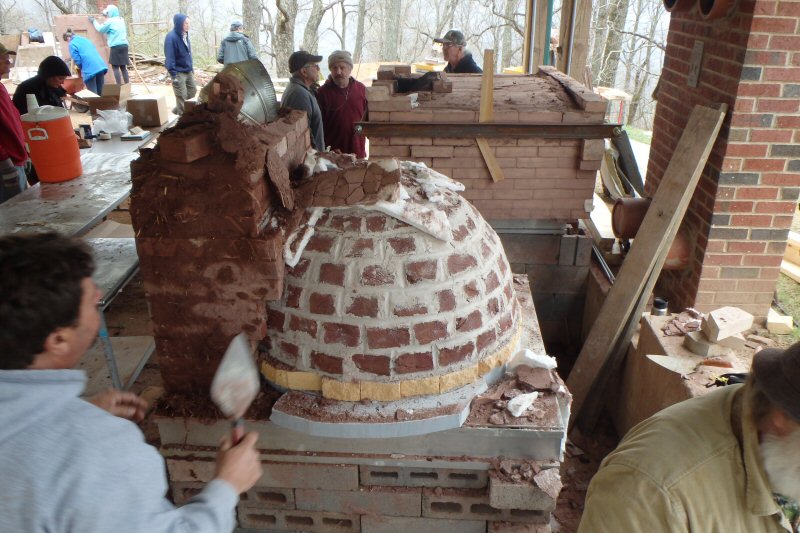 Saturday morning tear down.
Of special interest was the condition of the Orter Ausbau mortar. It has a low vitrification temperature, and had a
slightly fired skin on the interior face, as evidenced by trying to dissolve a sample in water.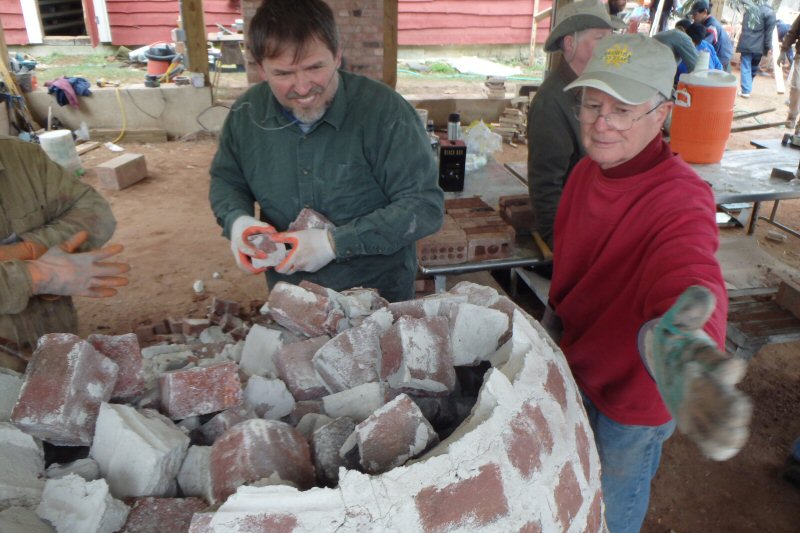 Checking the condition of the mortar.
This is an easy oven to build, and would provide many years of service for backyard pizza use, provided it is covered.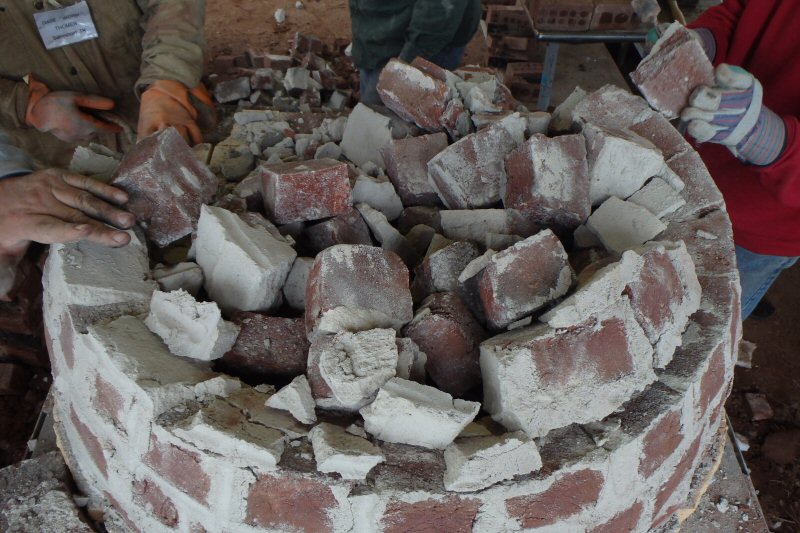 See also,
2007 Photo Report
2006 Photo Report
2004 Photo Report
2003 Photo Report
2002 Photo Report
2001 Photo Report
2000 Photo Report
1999 Photo Report
1998 Photo Report
1997 Photo Report
This page was last updated on May 14, 2014
This page was created on April 26, 2014
Back to: