2012 MHA Annual Meeting
Gymse Experiment with Lars Helbro
Thoughts about the Downdraft Experiment, by Lars Helbro (Apr 28/12)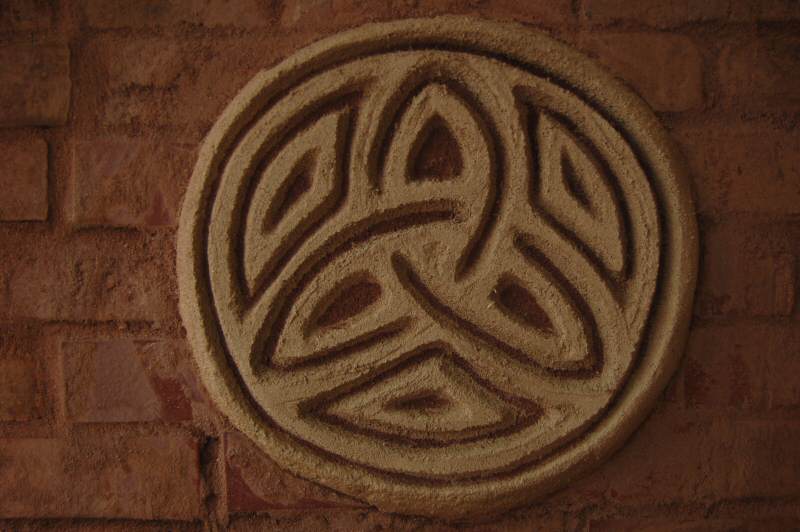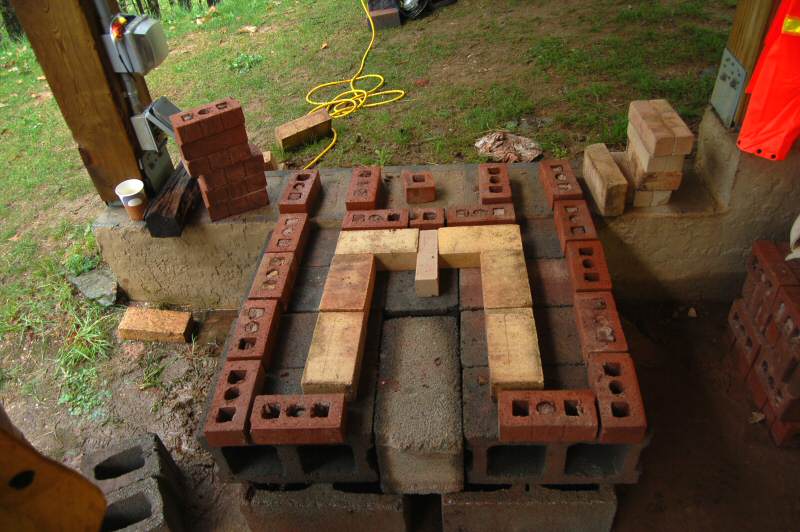 This is a single skin heater. It has a small firebox, that is typically reloaded several times, or fired continuously.
A long bench acts as a heat exchanger. This is more practical in houses with a concrete slab for a floor, as are
more typical in Europe.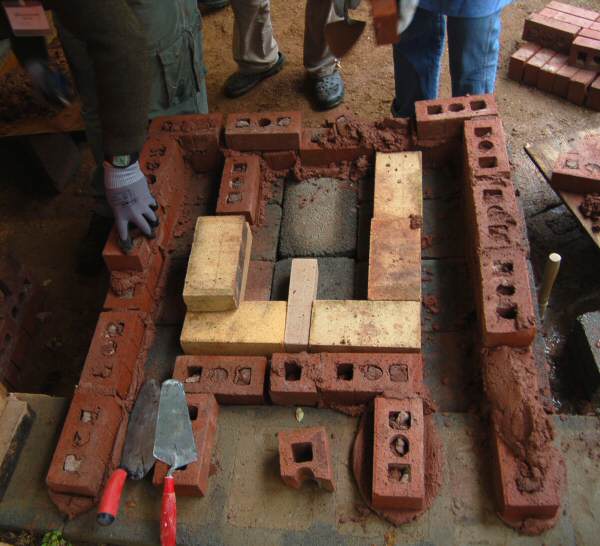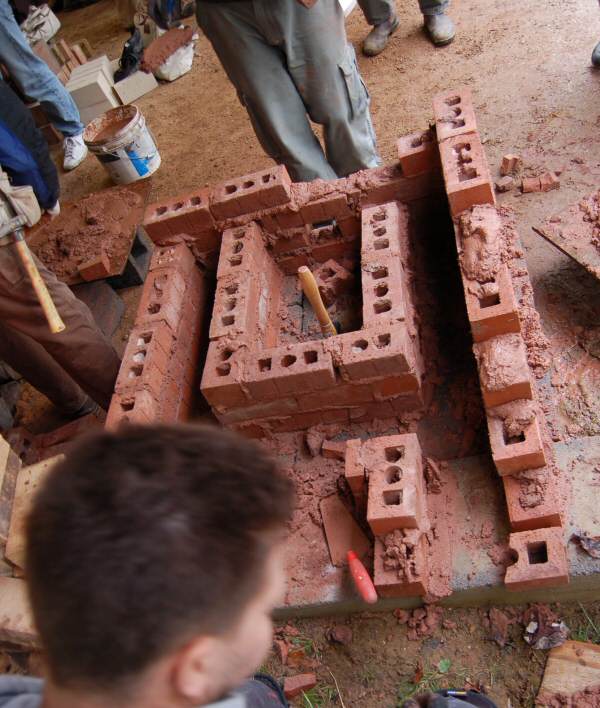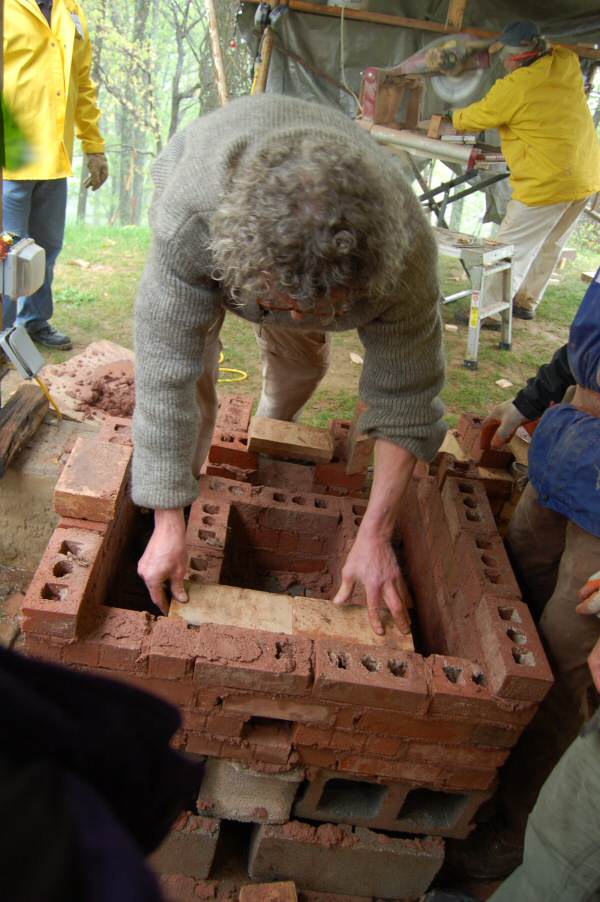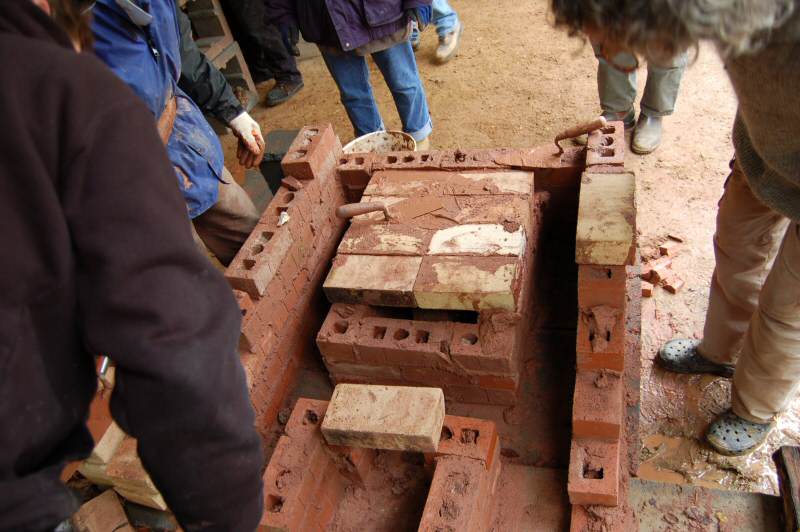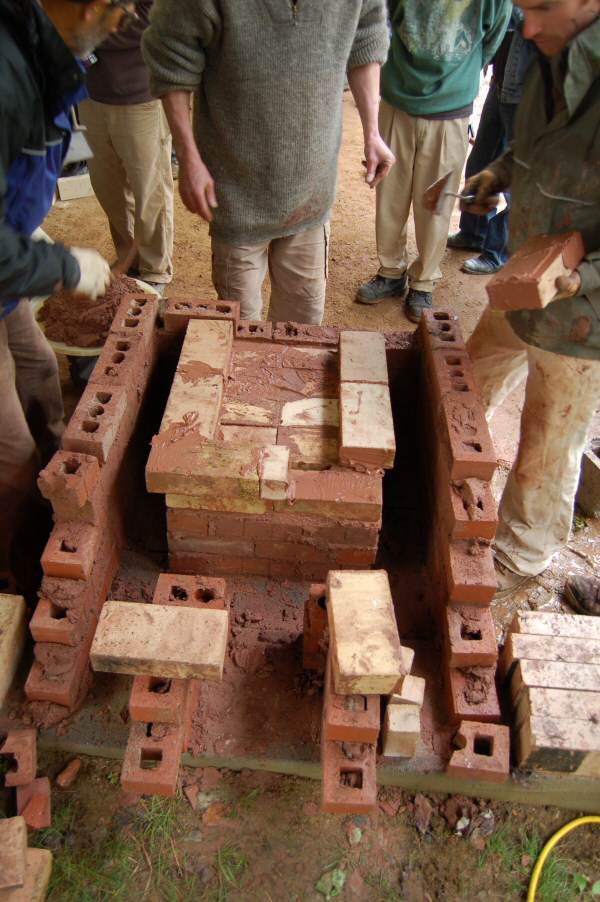 The exit into the bench is at the bottom of the photo.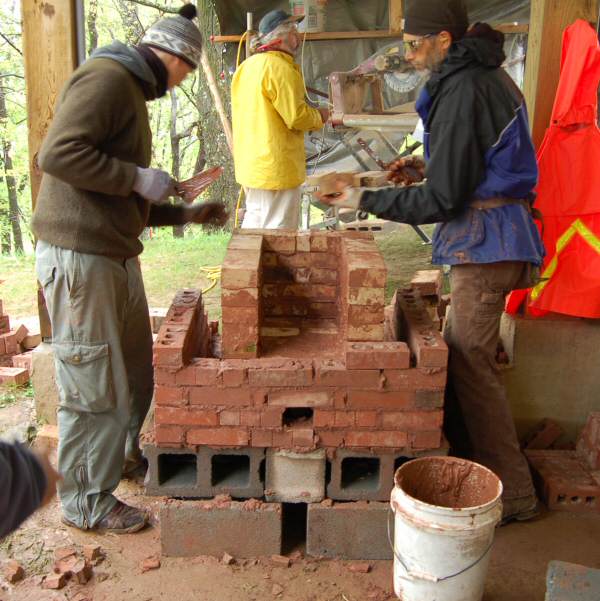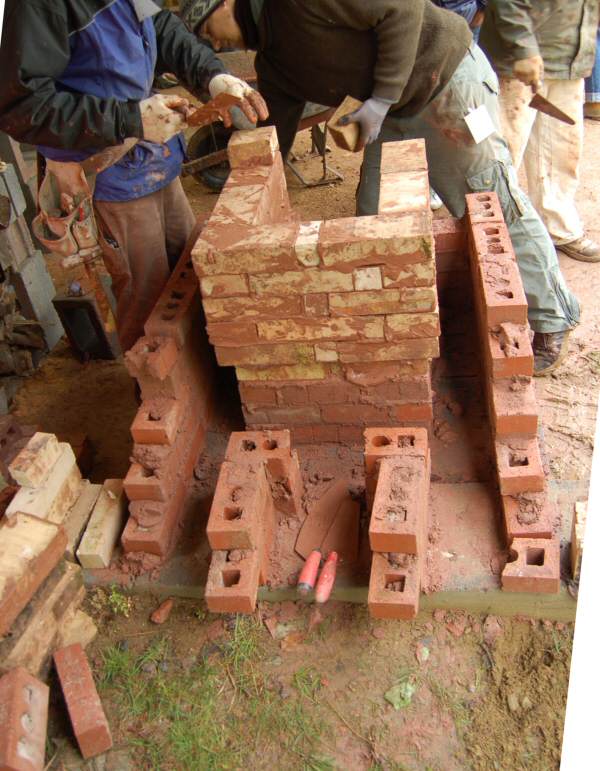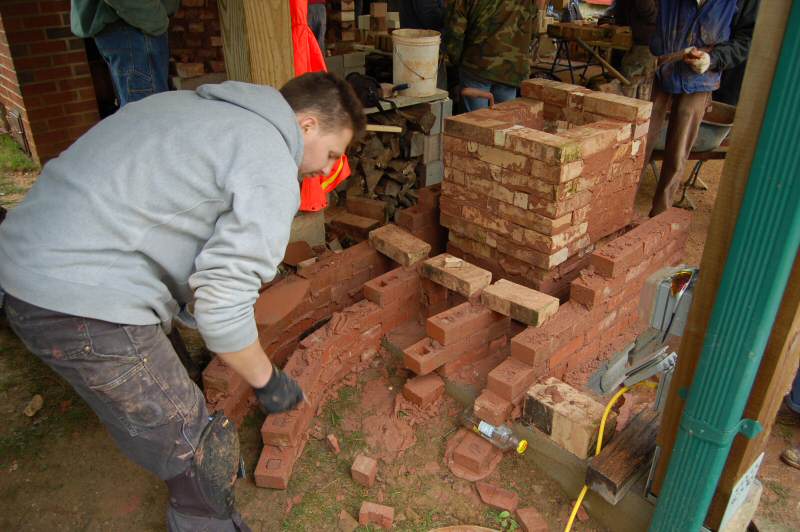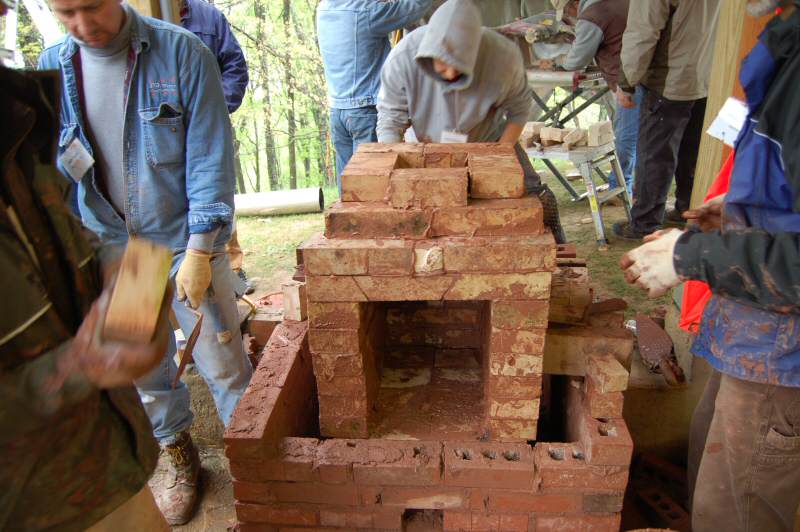 Starting the bench. The idea with this one is to cool the flue gases as much as possible.
It was an experiment to see whether cool smoke with high CO2 would be heavy enough
to draft the chimney downhill.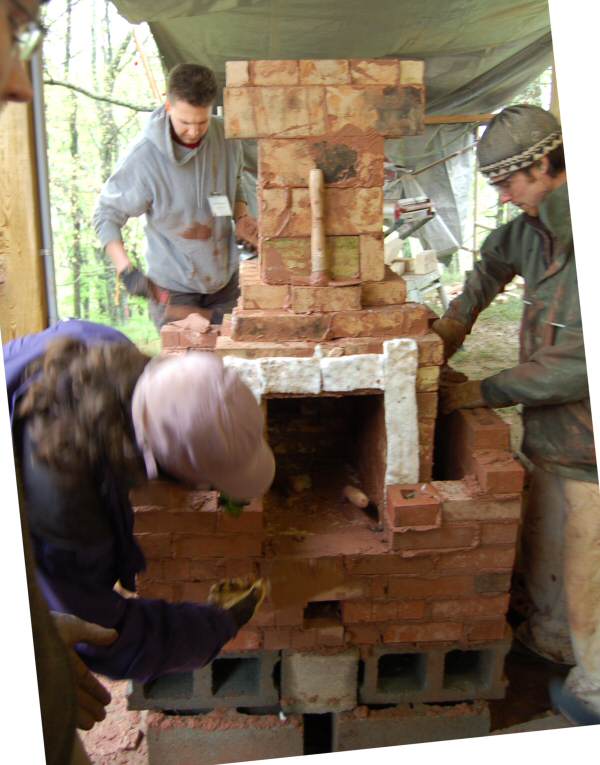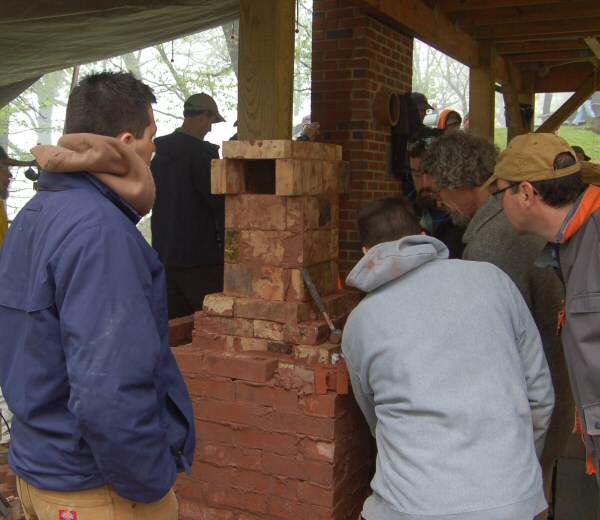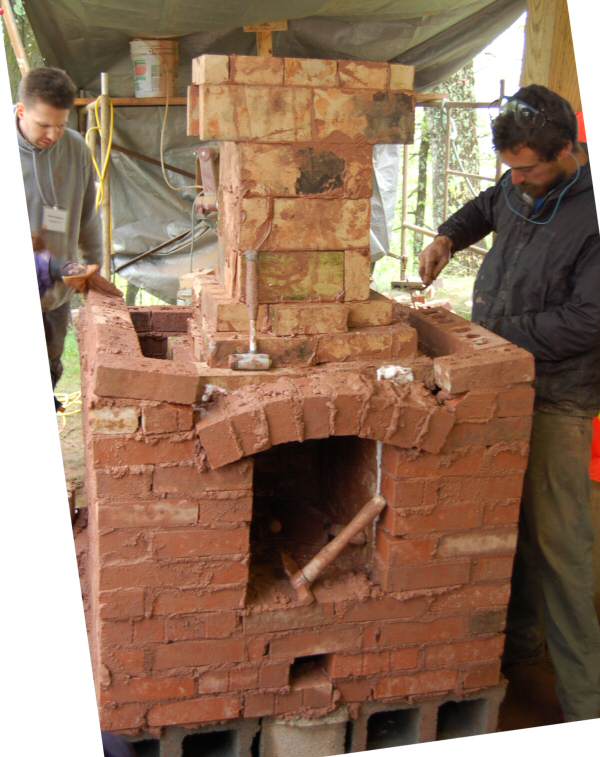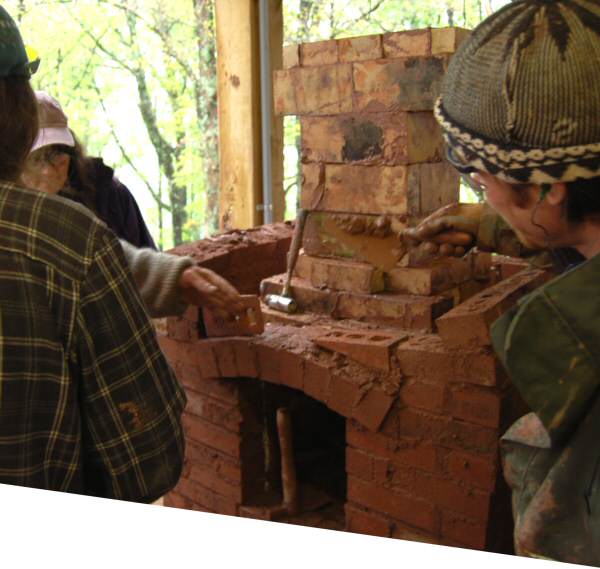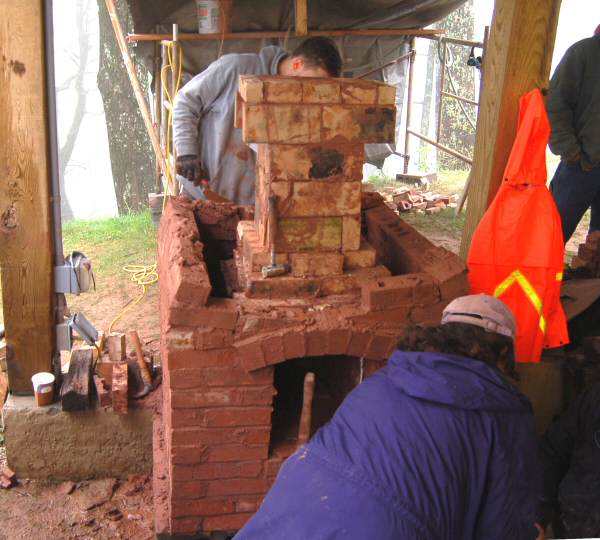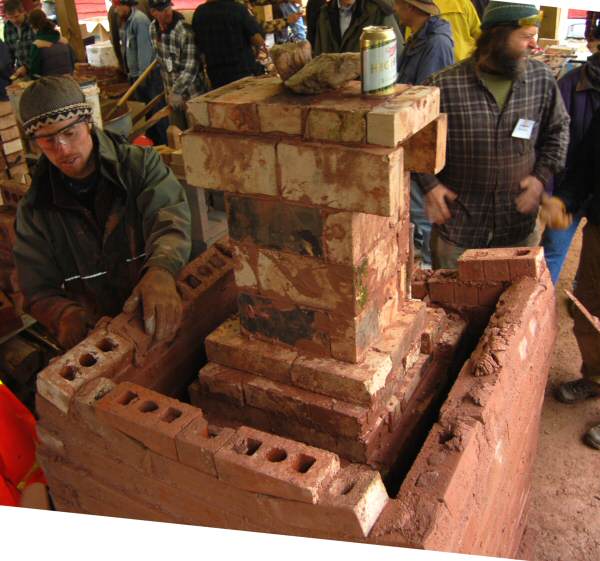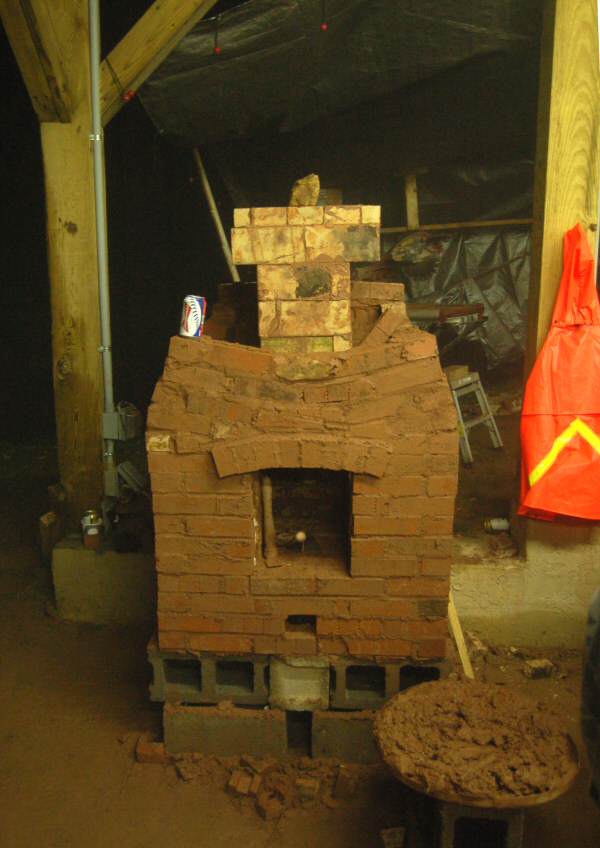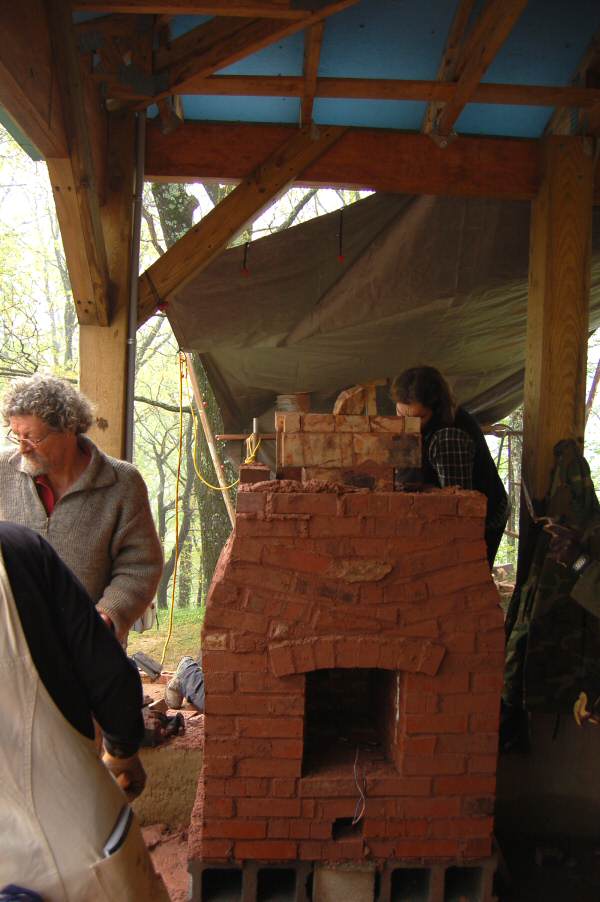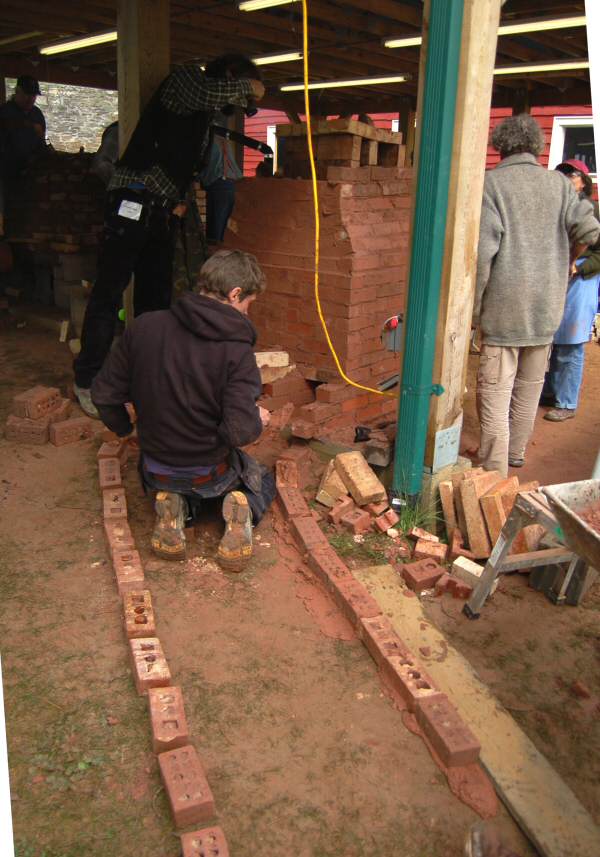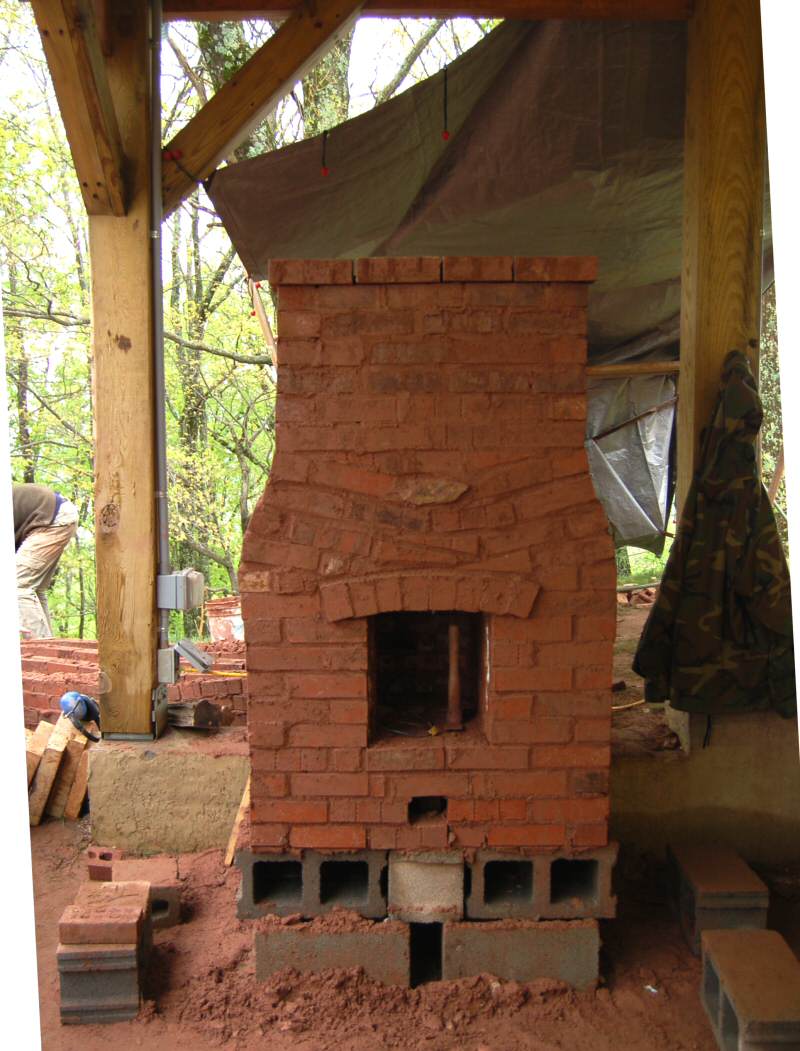 Typical shape for a Gymse. The bricks were wet and therefore difficult to work with.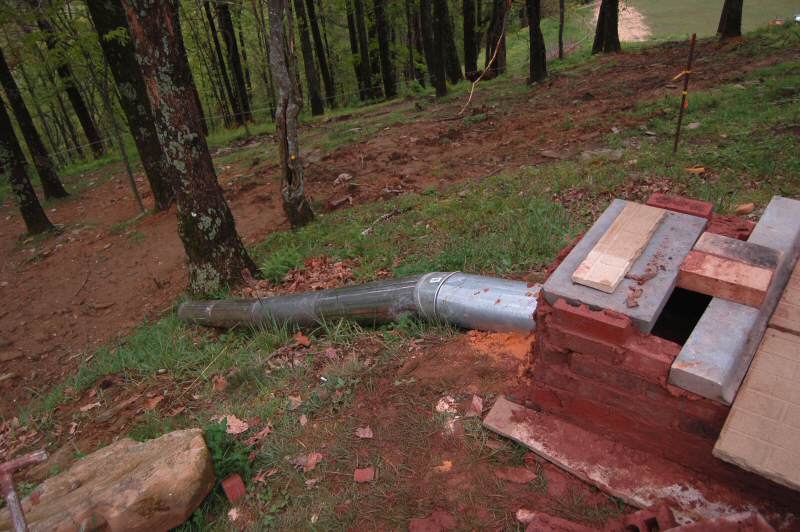 Single wall stainless pipe goes down the hill. Lars' island in Denmark is flat, so this is difficult to do.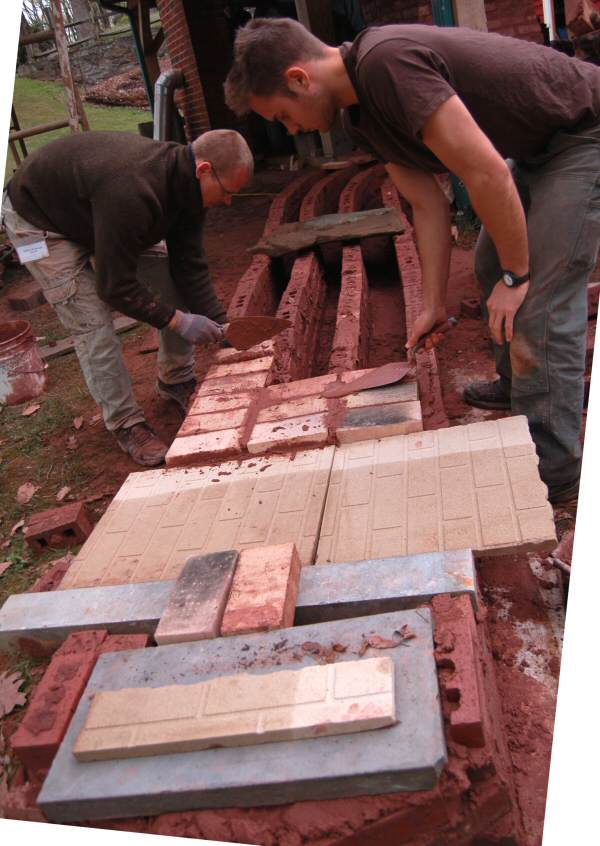 Capping off the bench.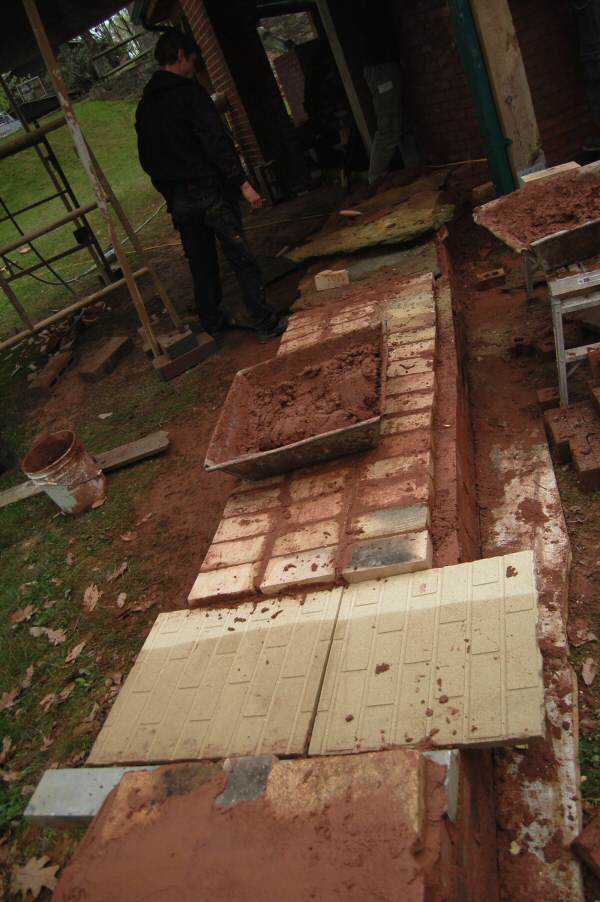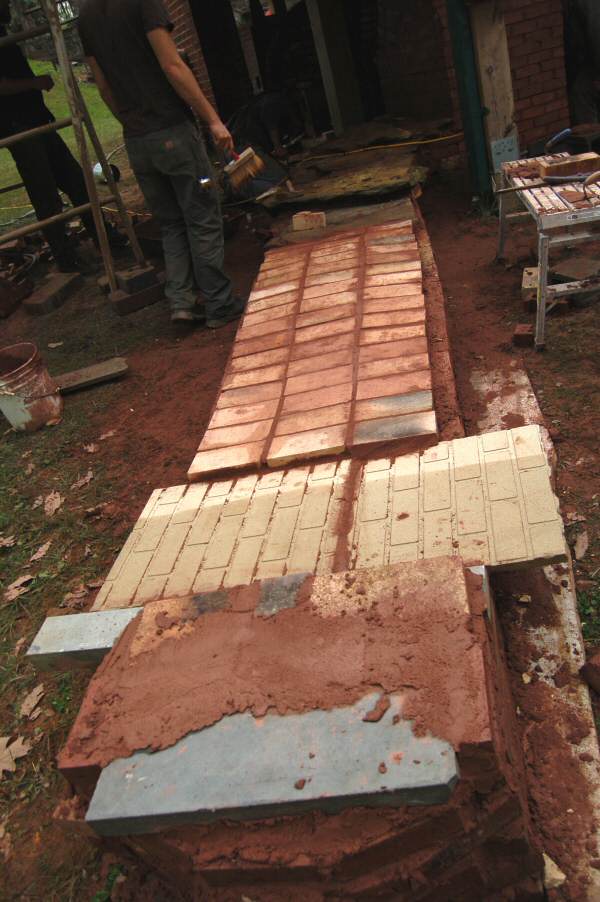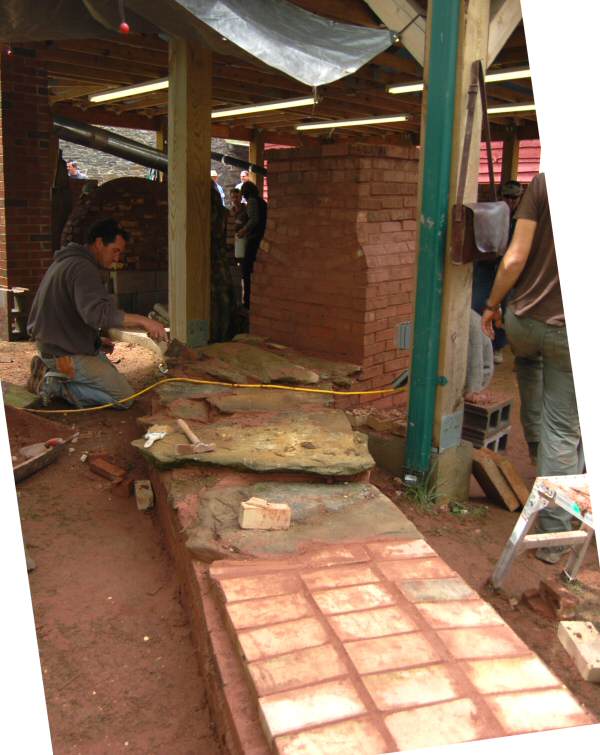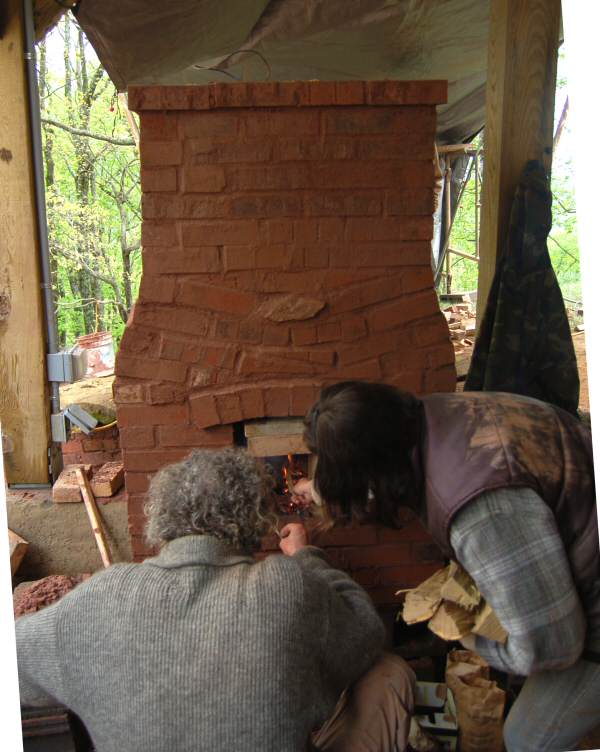 Lighting the fire. There is no door, but the opening is reduced to persuade the smoke
to go up into the bell. This is similar to a riser in a rocket stove, and may provide some
pressure to help drive the smoke from the firebox side.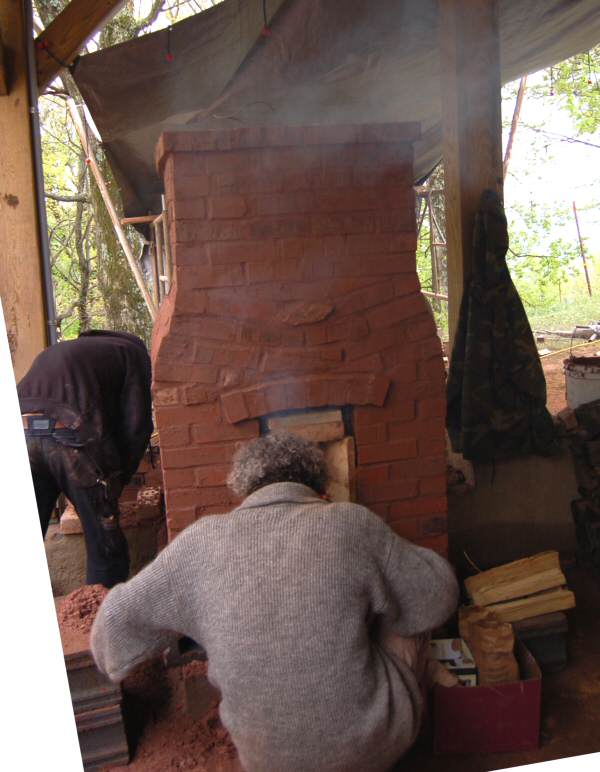 The firewood was a bit wet and hard to light.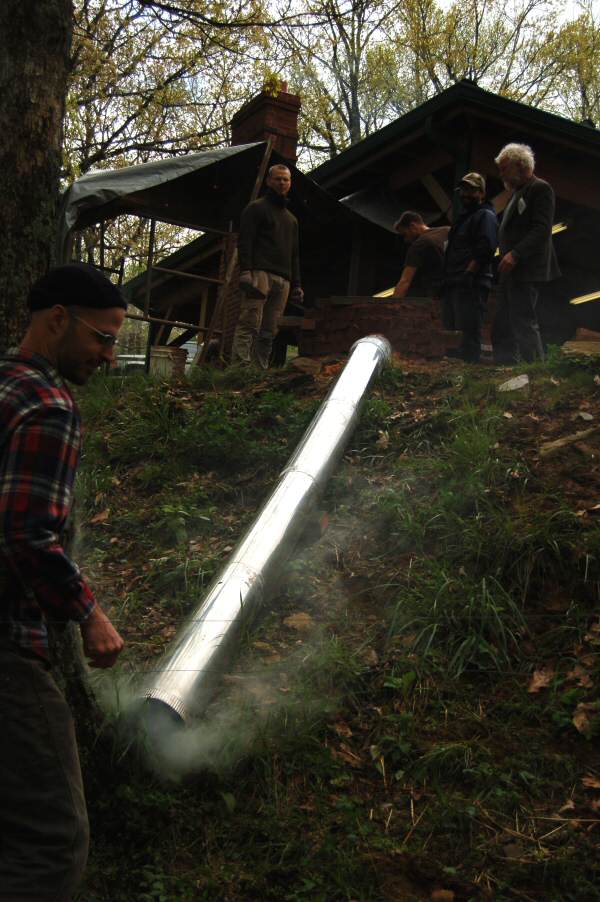 It didn't take long for smoke (mostly steam) to exit at the bottom.
Everyone was amazed.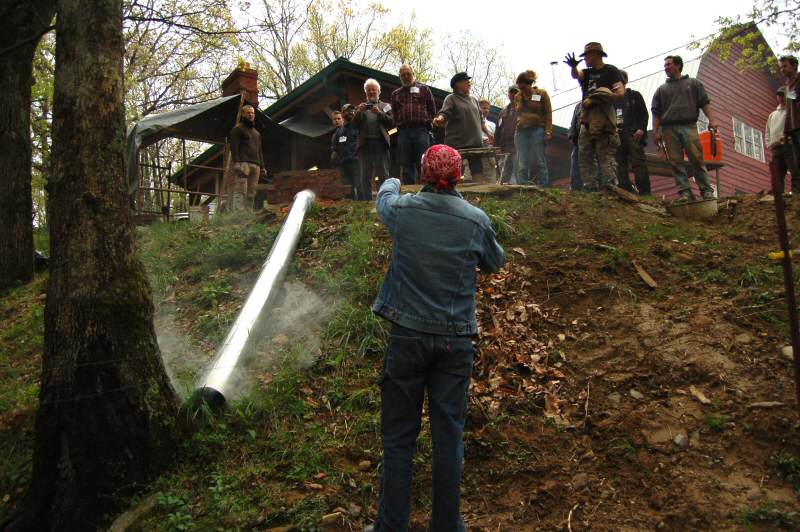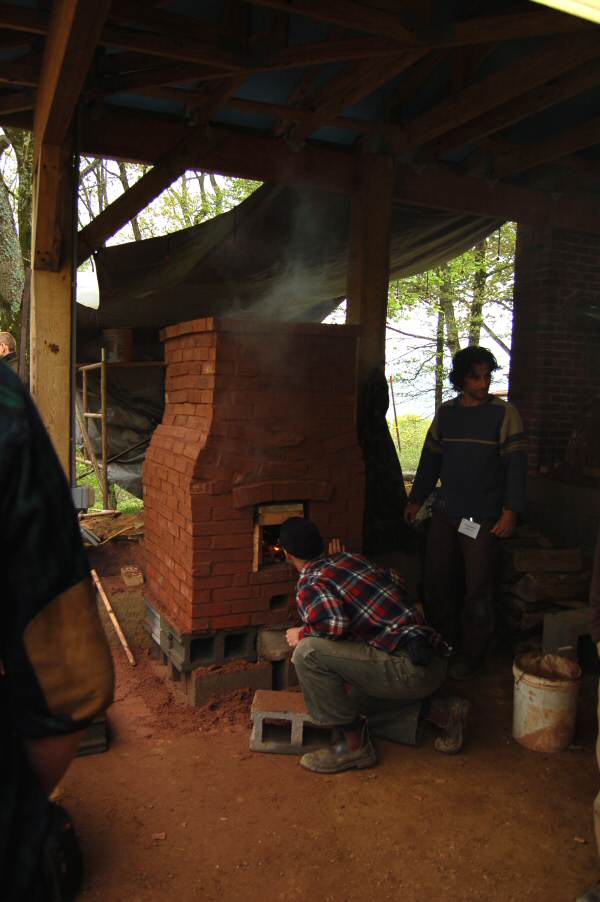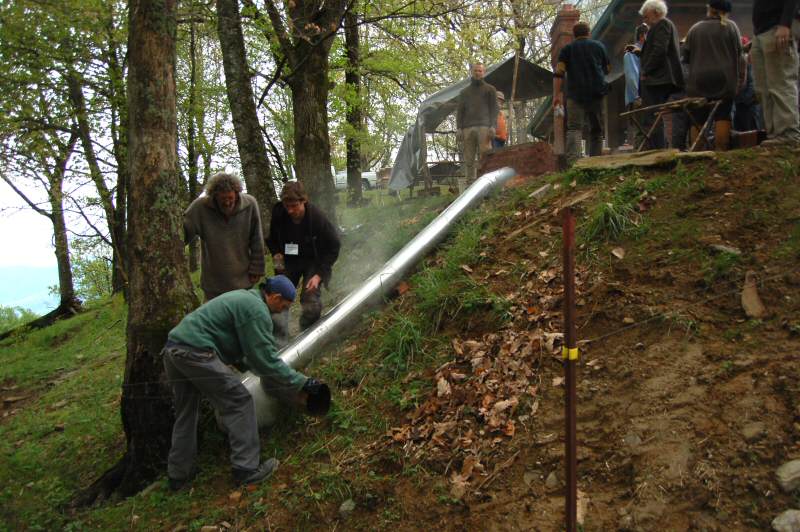 There was some wind directly into the pipe, so an elbow was added.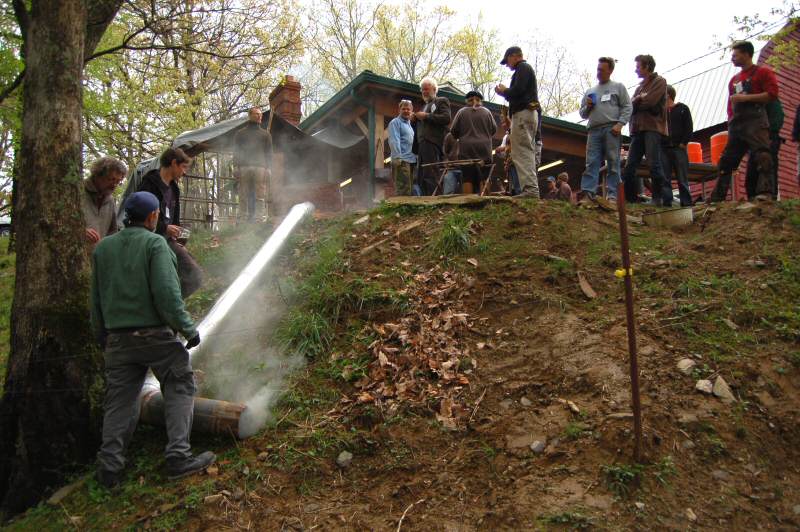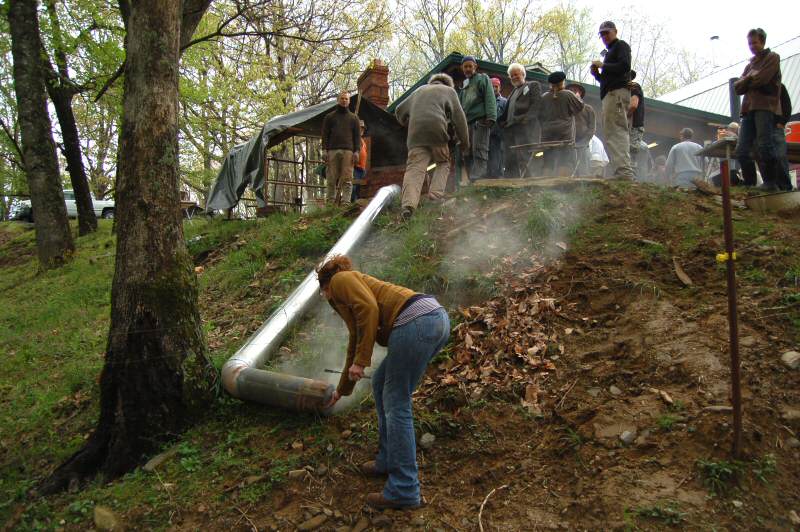 Checking out the smoke temperature. It was not warm at all.
Lars figured that this setup could tolerate about 30 degrees rise above ambient, before it would balance
the CO2 and stop downdrafting,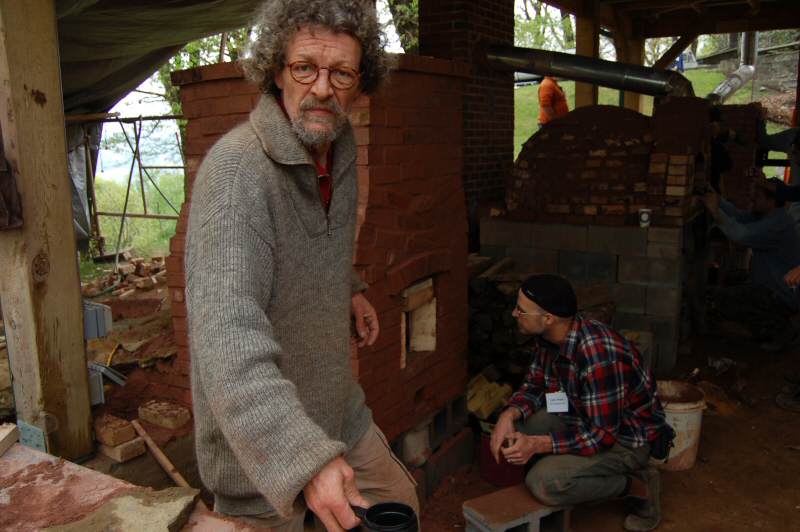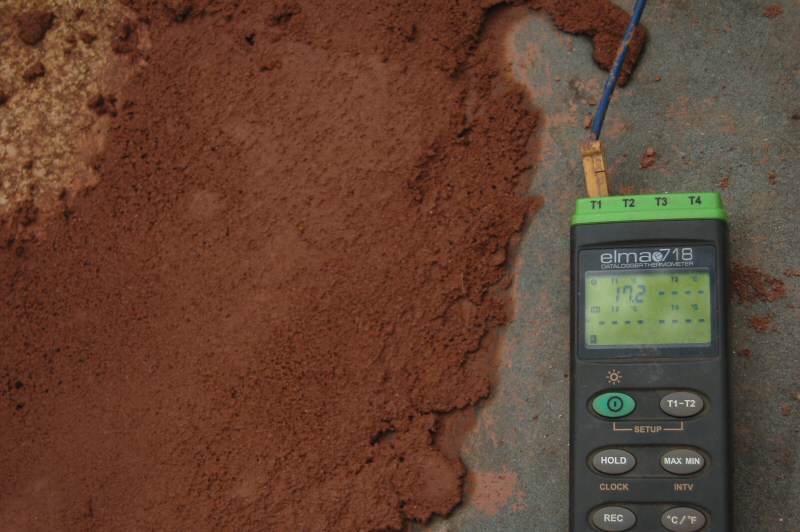 At the end of the bench, the flue gas temperature is 17.2, or 63F, or about outside temperature.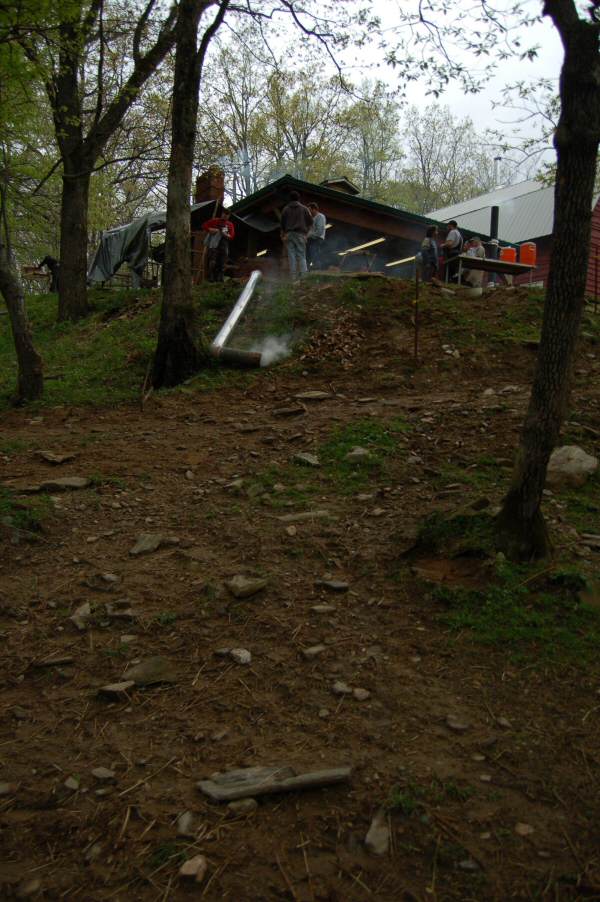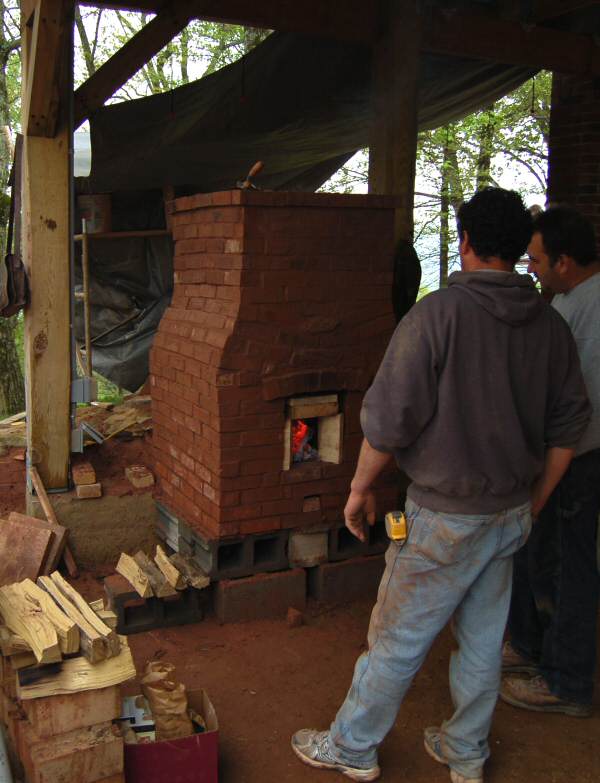 After a while, the fire stopped smoking at the firebox. The heater was still wet.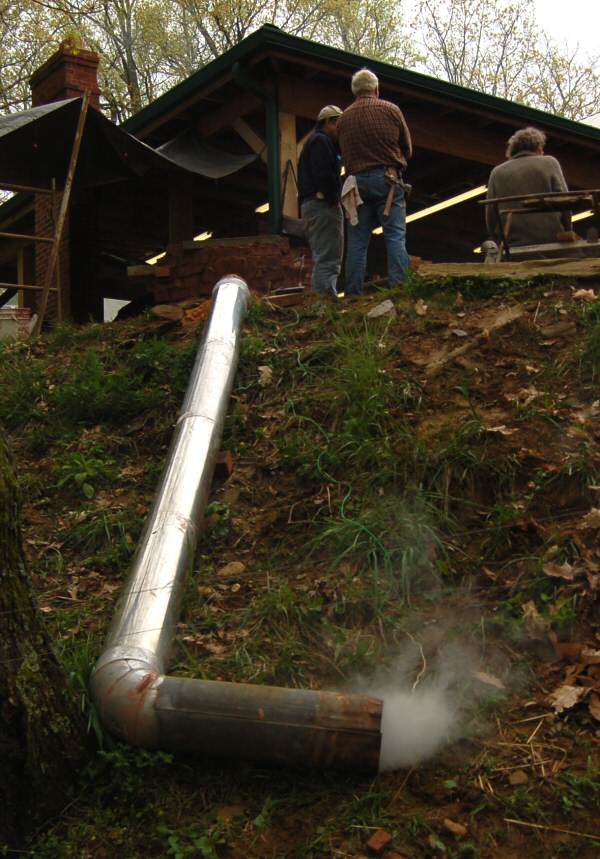 Steam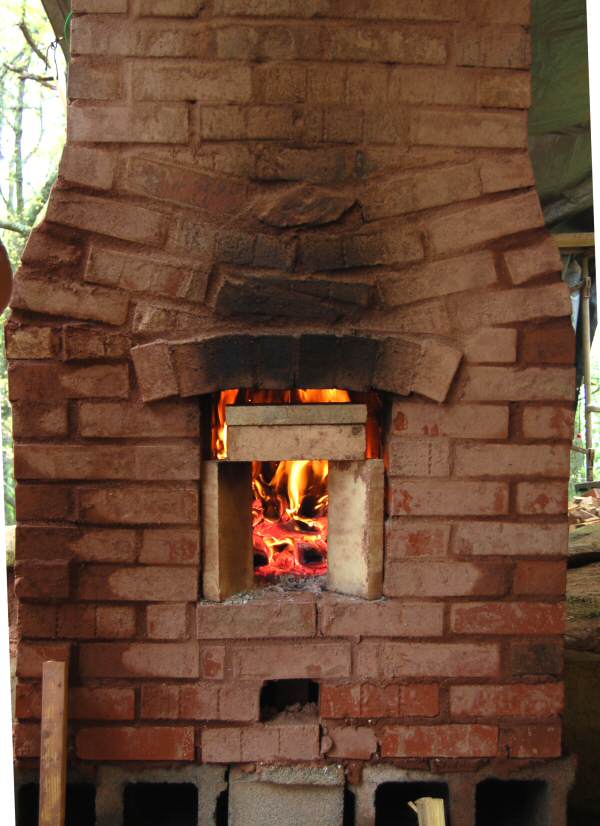 Heater is starting to get warm and dry out.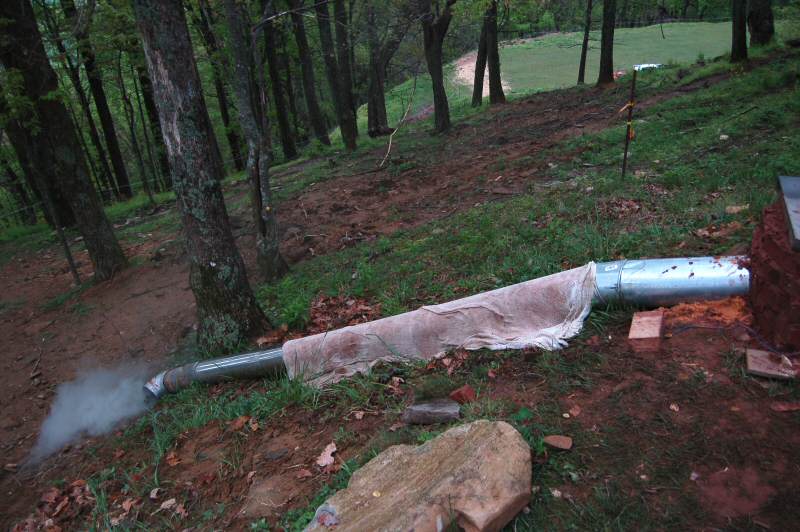 Stack temperature started rising slightly, so a wet blanket was used to cool the gases.
Lars thinks the mechanism from a propane refrigerator, which uses ammonia as the working fluid, could be
used to turn heat from the heater into cooling for the flue gases.
Since this is a condensing stove, theoretically the efficiency could get close to 100%.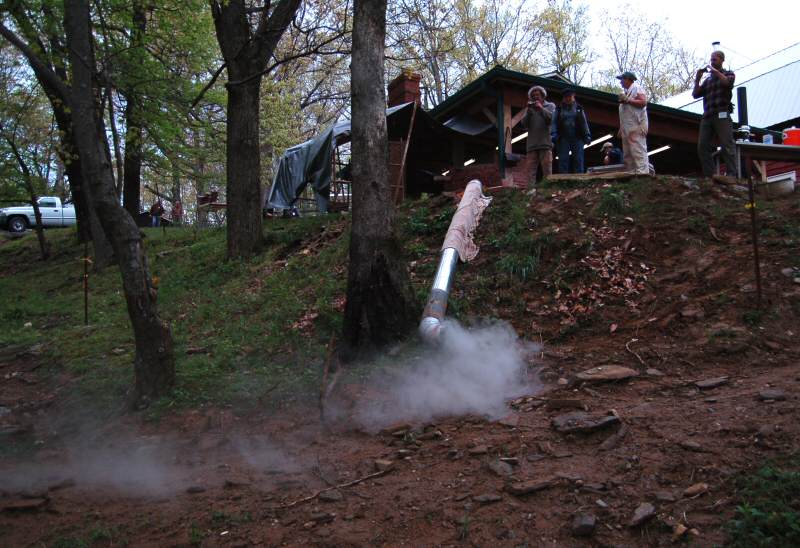 Smoke going downhill.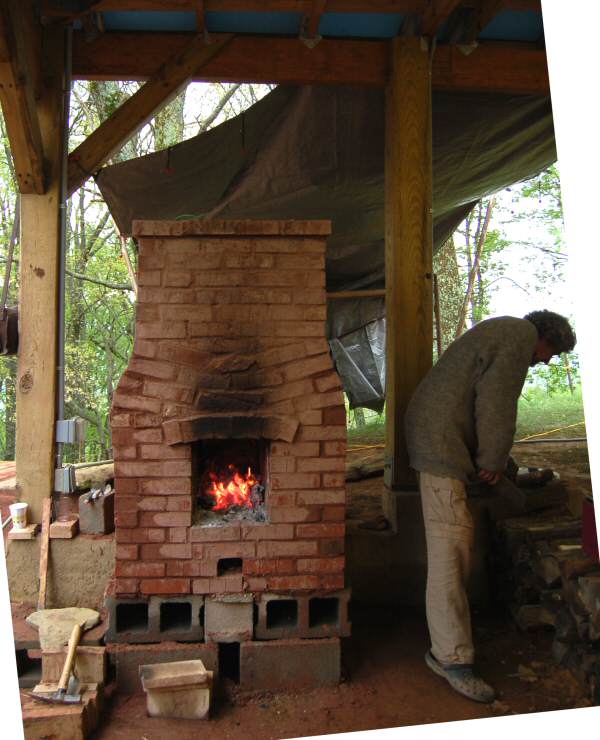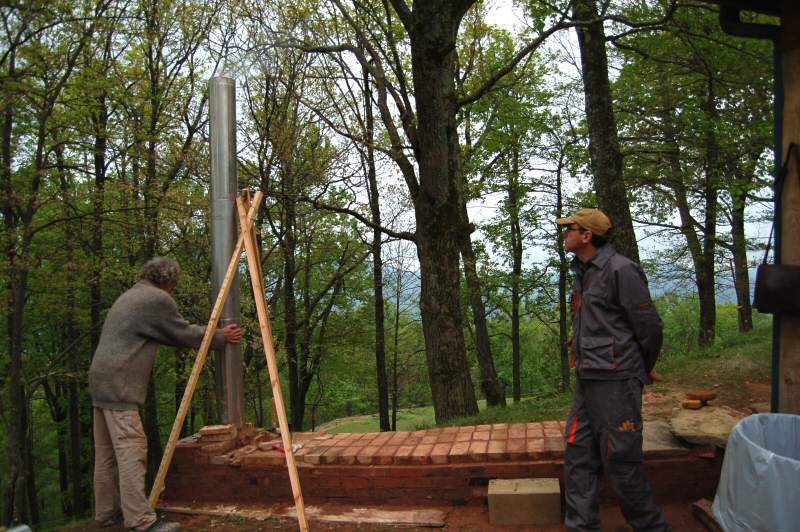 For the pizza party, some smoke was coming up the hill. So a chimney was added at the end of the bench.
The pipe was cold to the touch.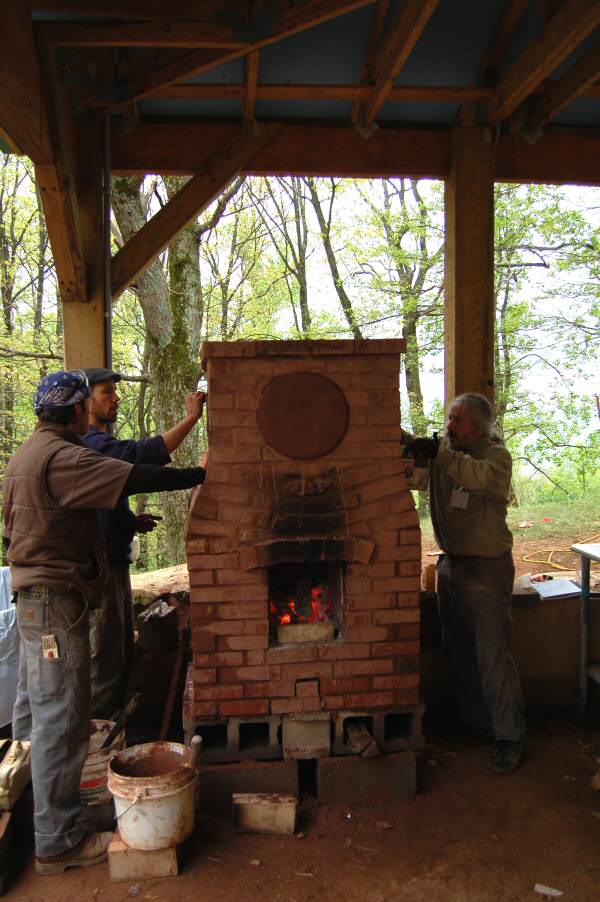 Doing some decorative plaster on the heater.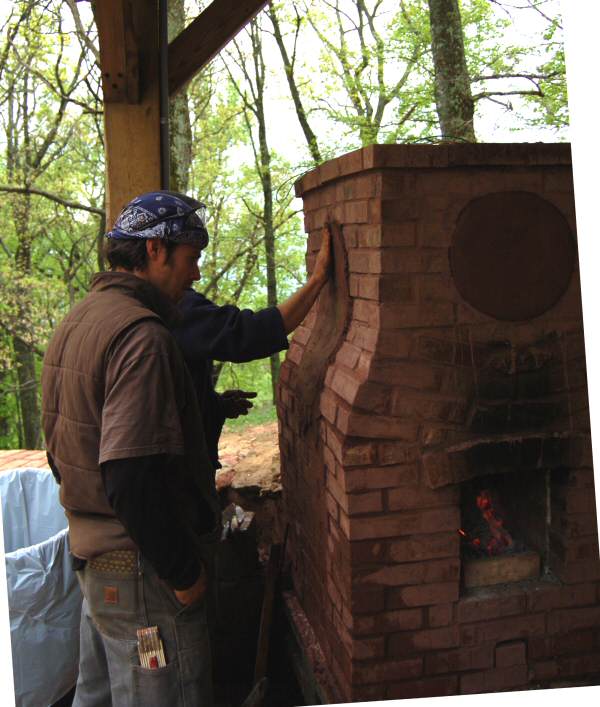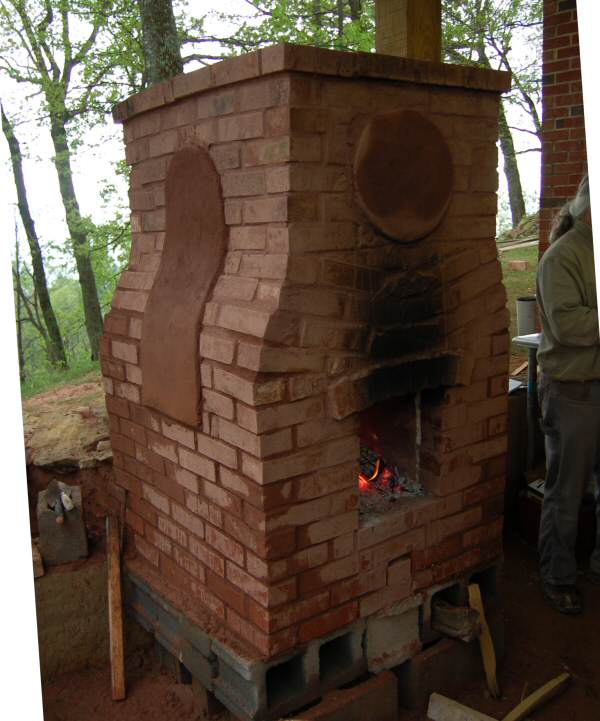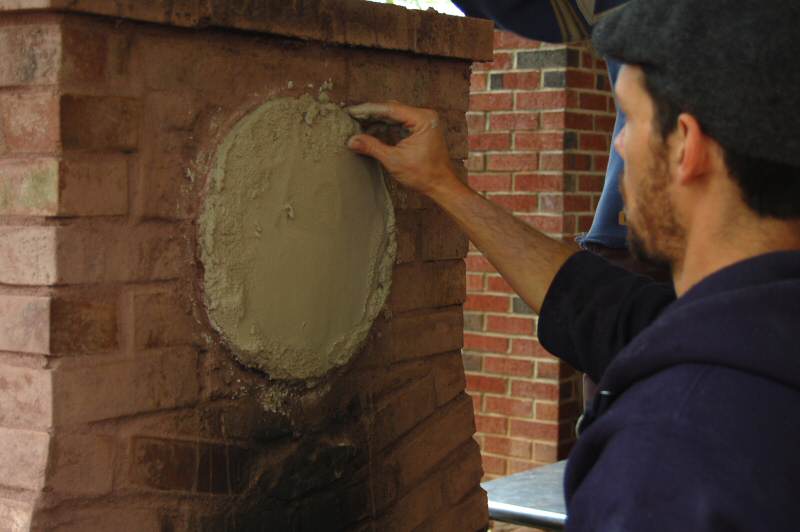 Max Edleson adds a different colored top coat to do a 2-coloured sgraffito type carving.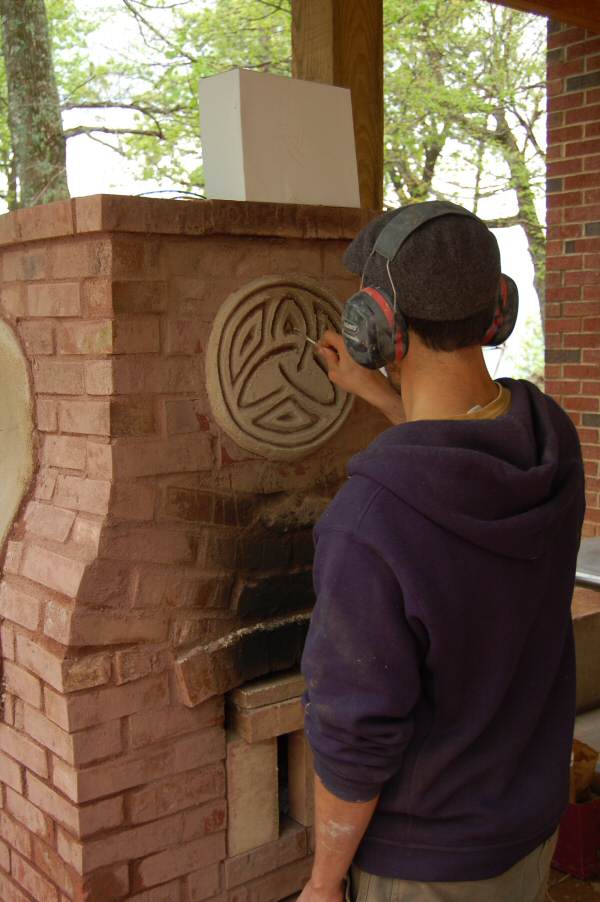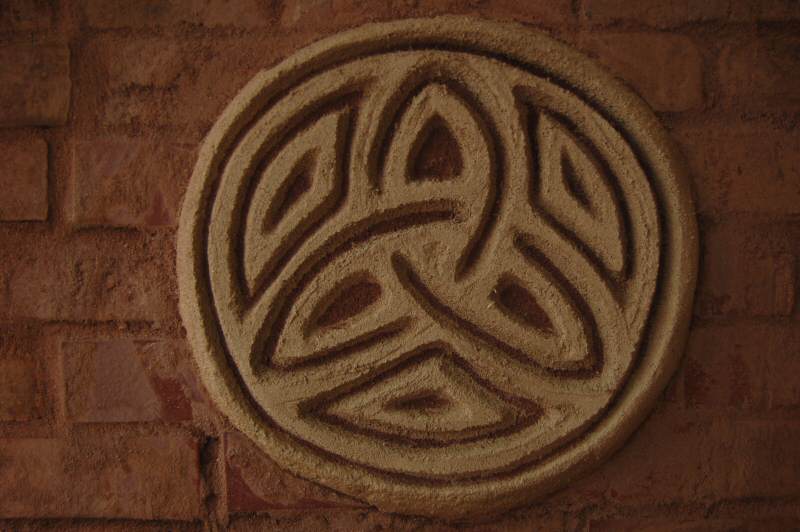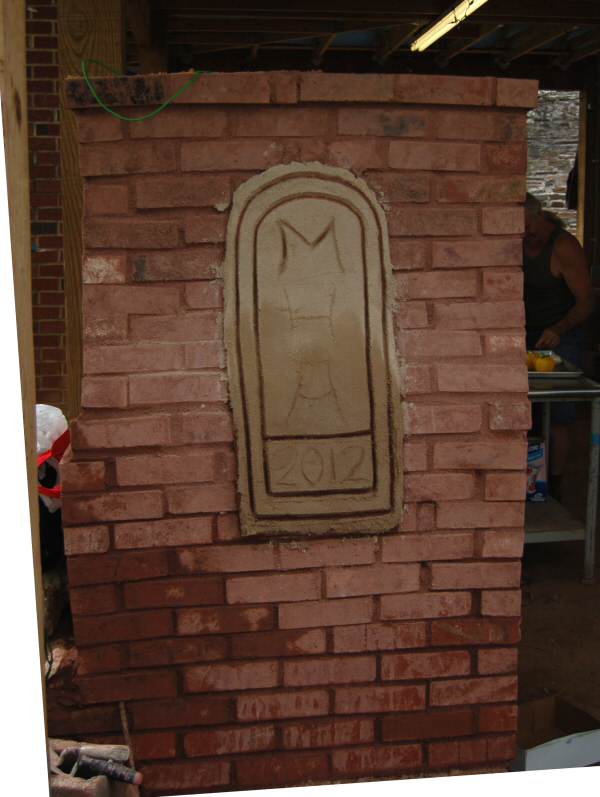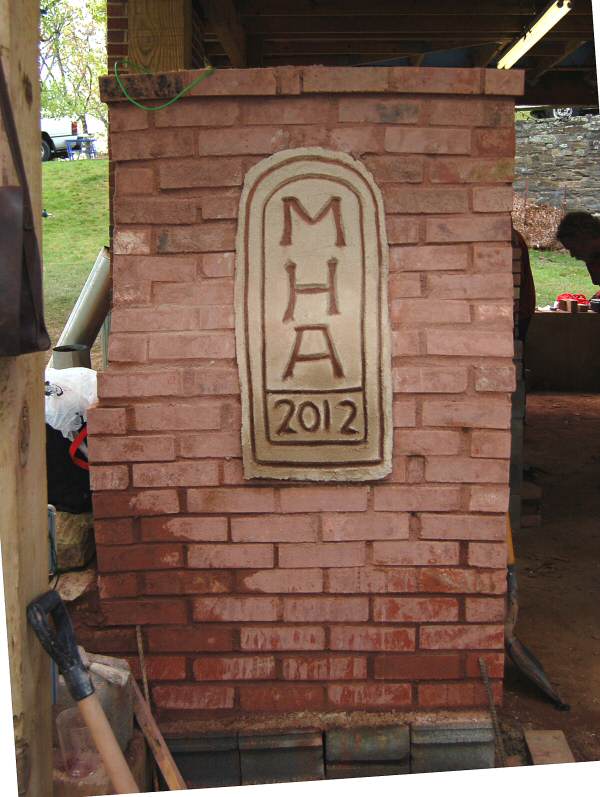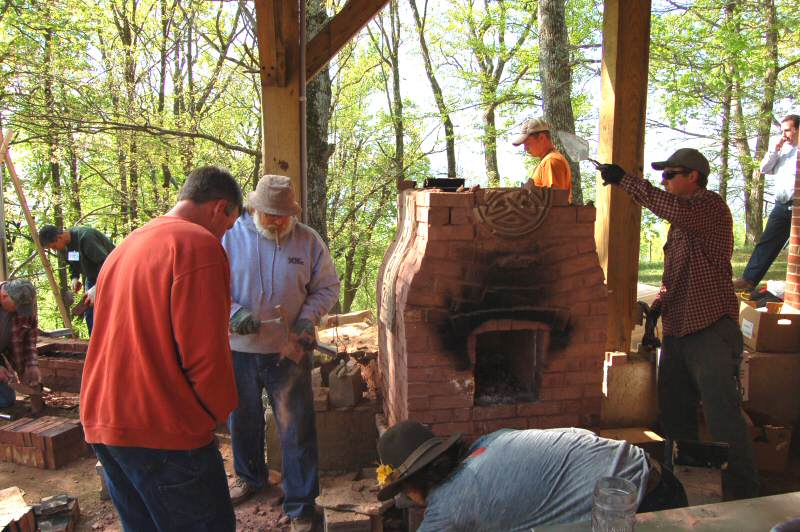 Teardown.
Thoughts about the Downdraft Experiment, by Lars Helbro (Apr 28/12)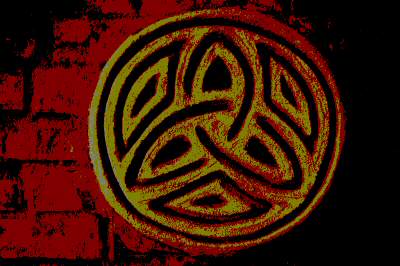 See also,
2007 Photo Report
2006 Photo Report
2004 Photo Report
2003 Photo Report
2002 Photo Report
2001 Photo Report
2000 Photo Report
1999 Photo Report
1998 Photo Report
1997 Photo Report
This page was last updated on April 30, 2012
This page was created on April 27, 2012
Back to: