2013 MHA Annual Meeting

Precast Geodesic Oven
with Marty Pearson

Back to Wildacres 2013 Photo Report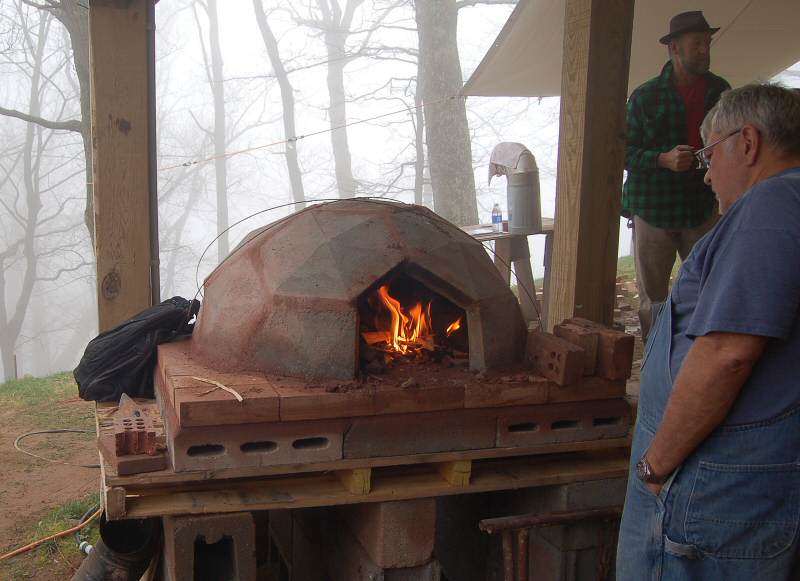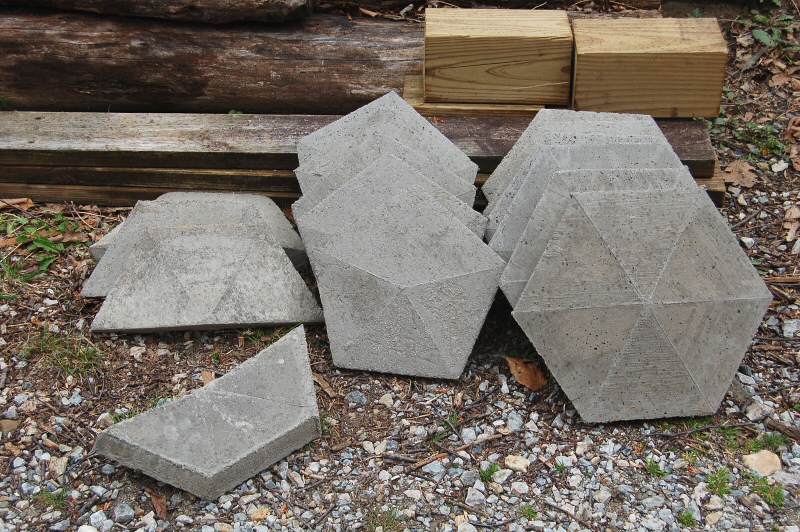 Precast pieces for a 36" geodesic oven.
There are two shapes, a hexagon and a pentagon.
The group on the left is hexagons cut in half, for the
bottom course.
Note that the cut piece in front is dished in shape, and not flat.
The shape is identical to a soccer ball cut in half.
For more information on the dimensions of the molds, and geodesic ovens see the
2008 Workshop Report

After the 2008 workshop, Marty Pearson salvaged the molds and used them to cast these pieces.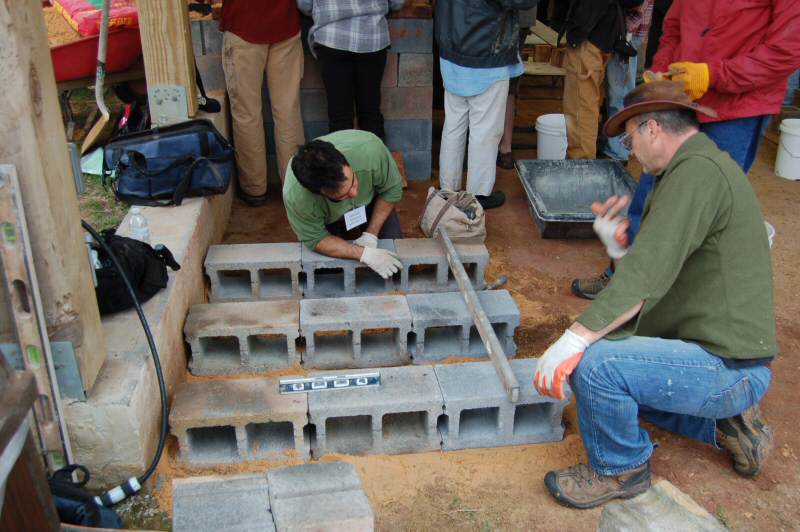 Building the base.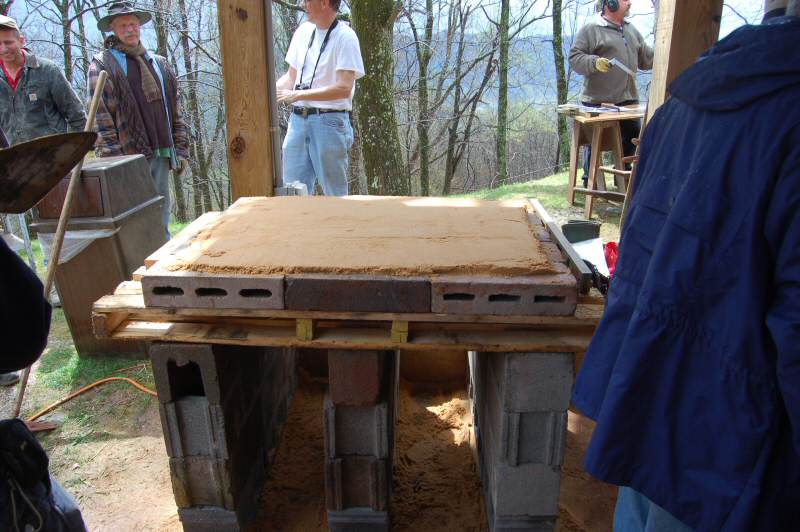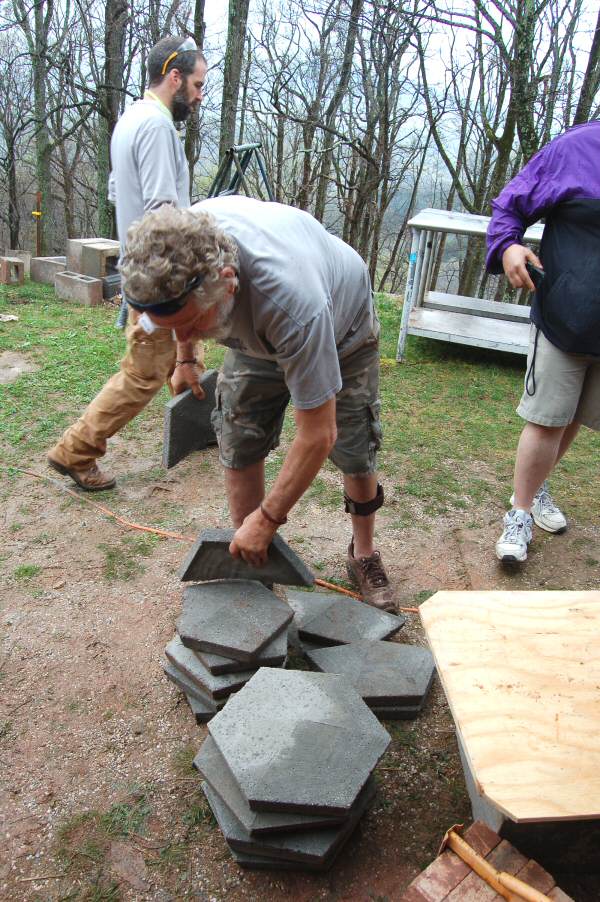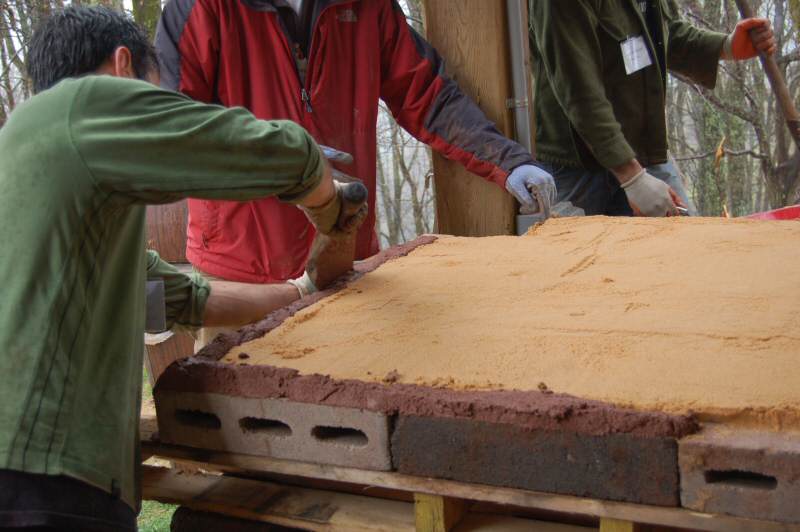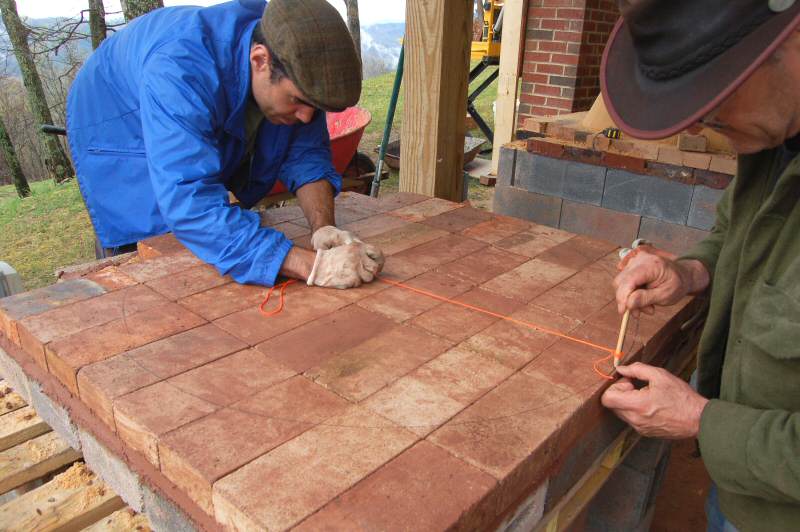 Marking out a 36" diameter circle on the firebrick hearth.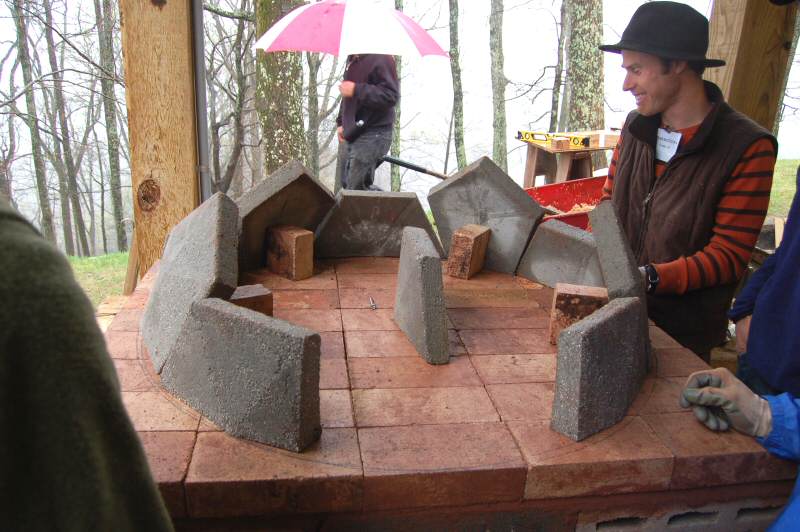 Dry fit.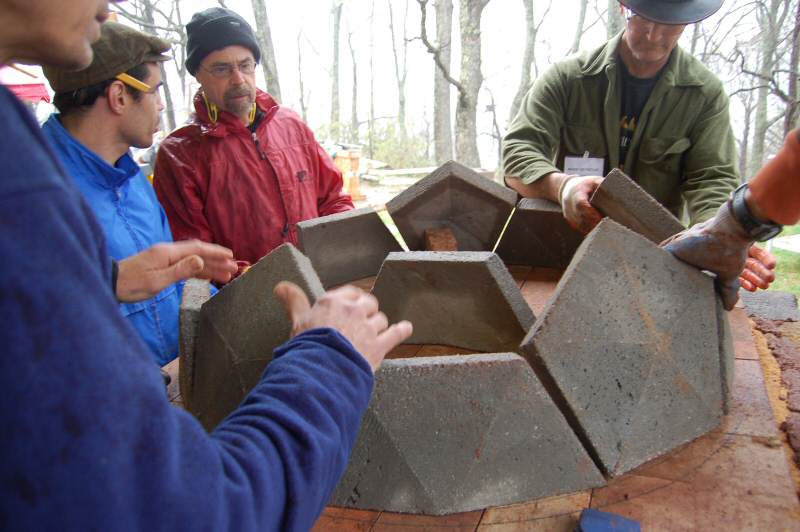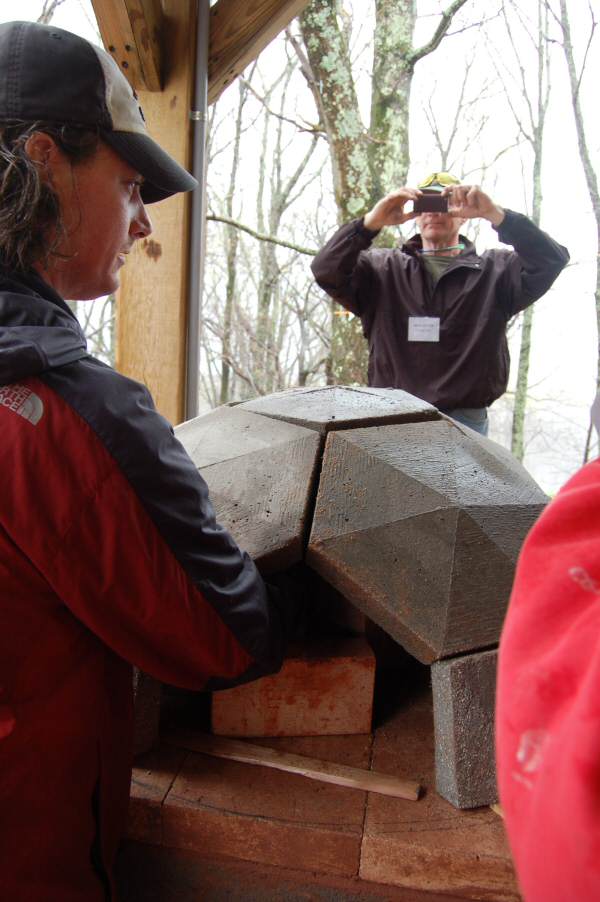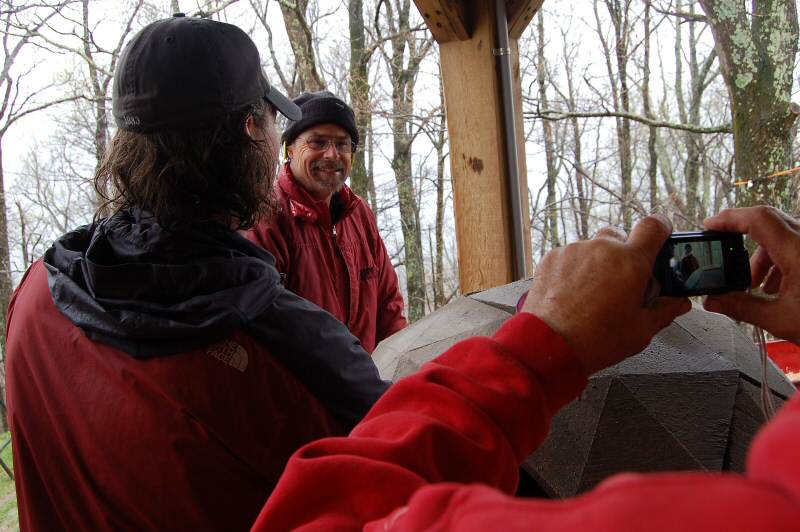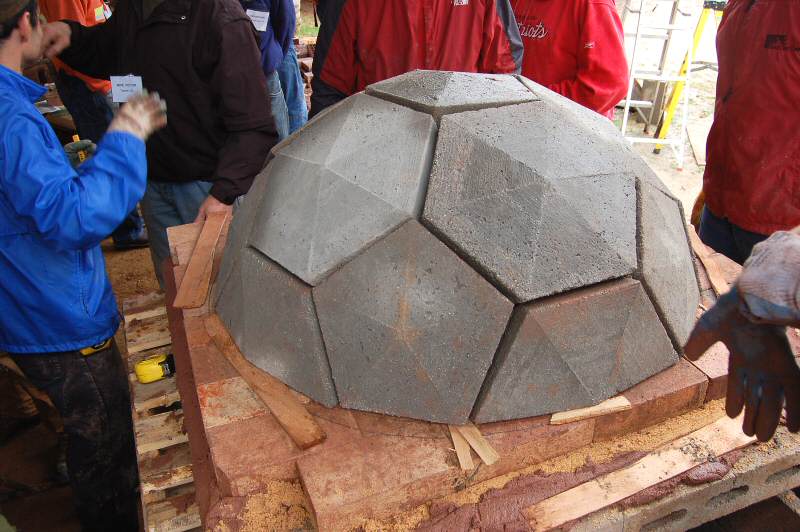 The geometry for the molds was copied from a project on the Forno Bravo forum. It was close, but not exact - notice the wedge
shaped joints. However, that is what mortar is for.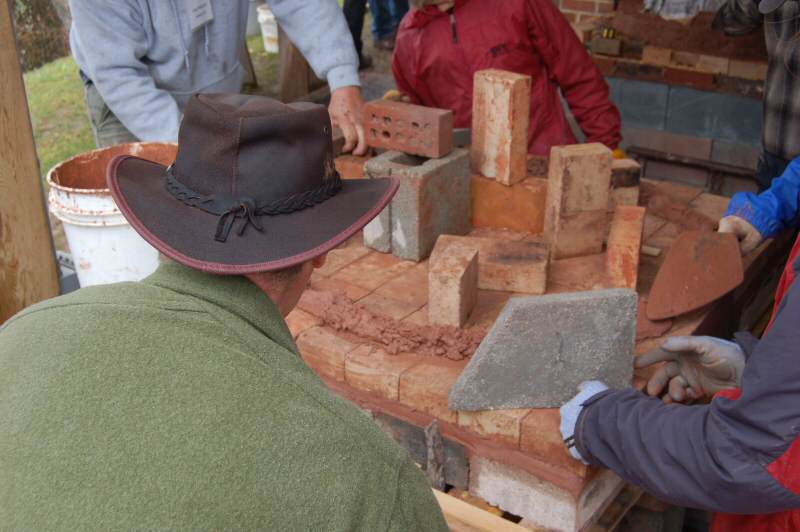 After the dry setup, the internal temporary support pieces were left in place, to act as a guide as well as provide temporatry support.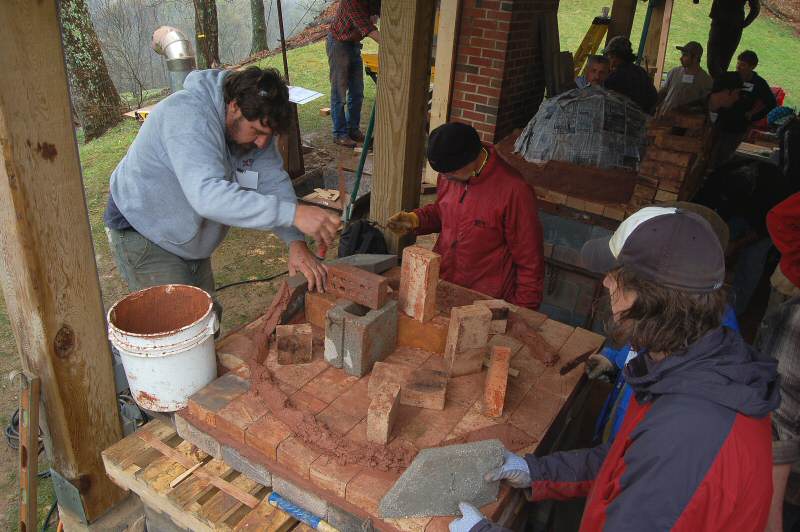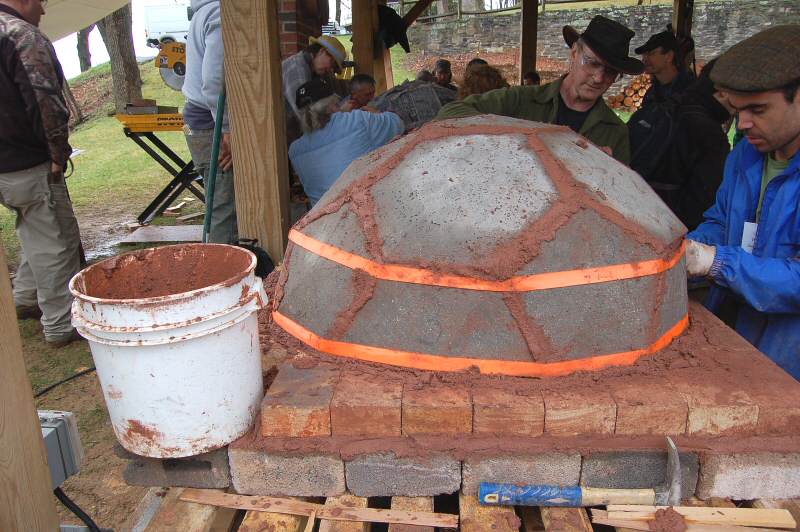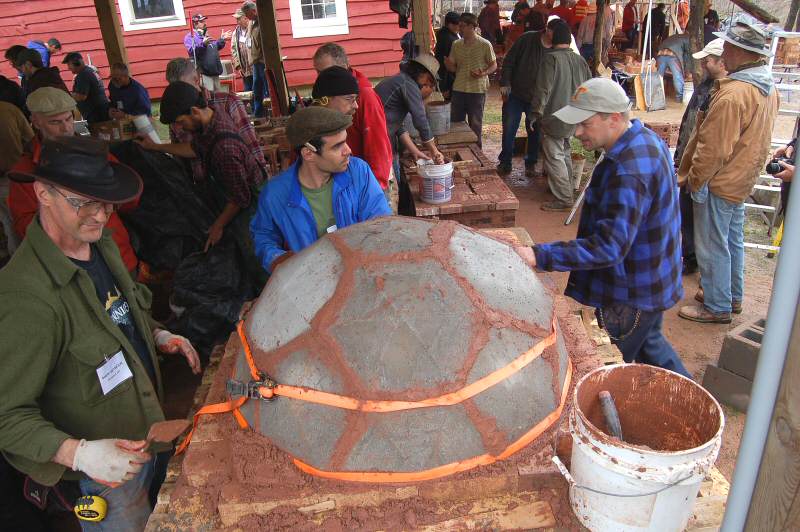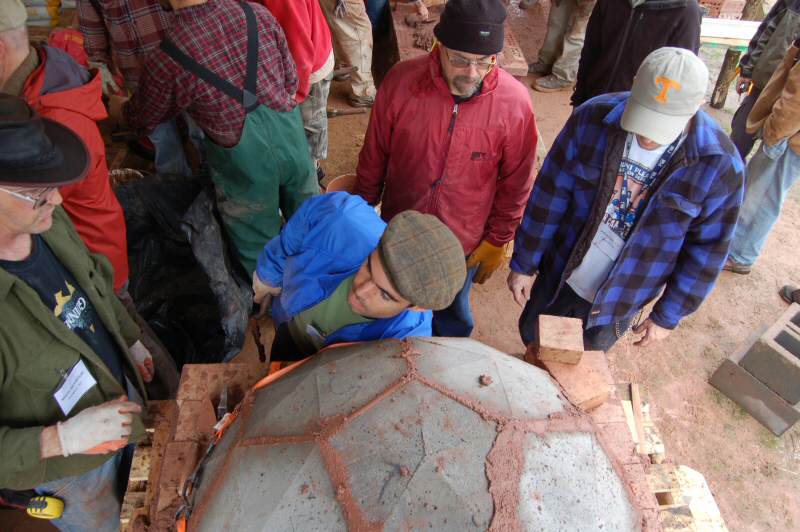 Removing the internal supports.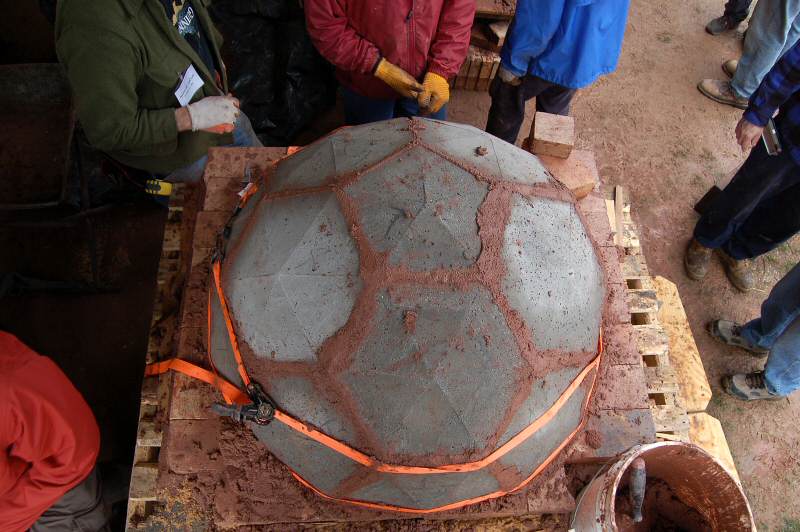 Starting the curing fire. The oven was very wet, the wood wasn't the greatest, and there was a lot of smoke.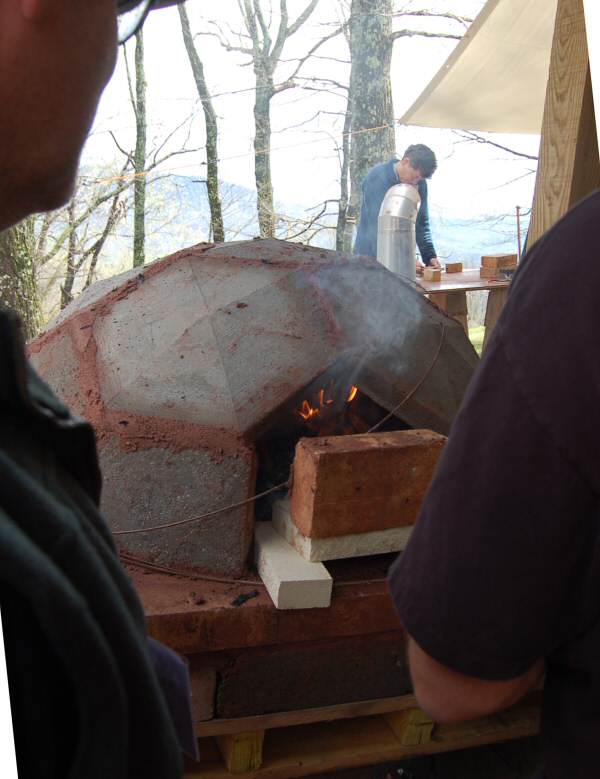 Temporary pipe to create some draft, and route the smoke away.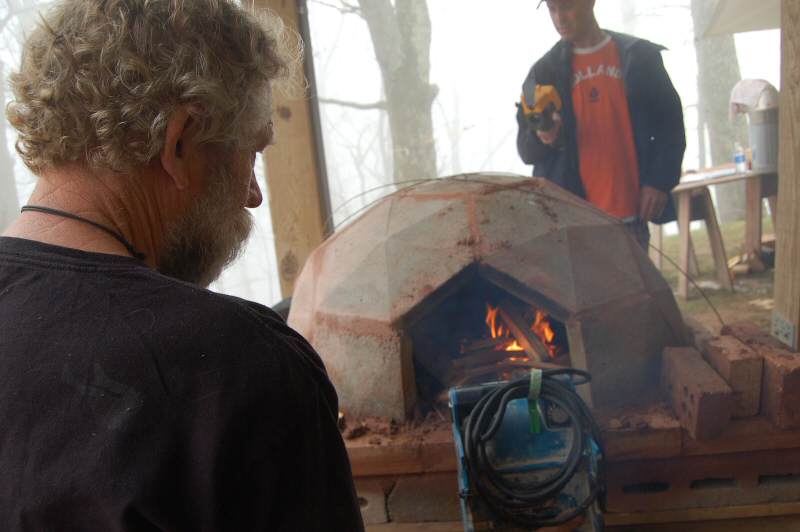 Marty uses a blower to boost the fire.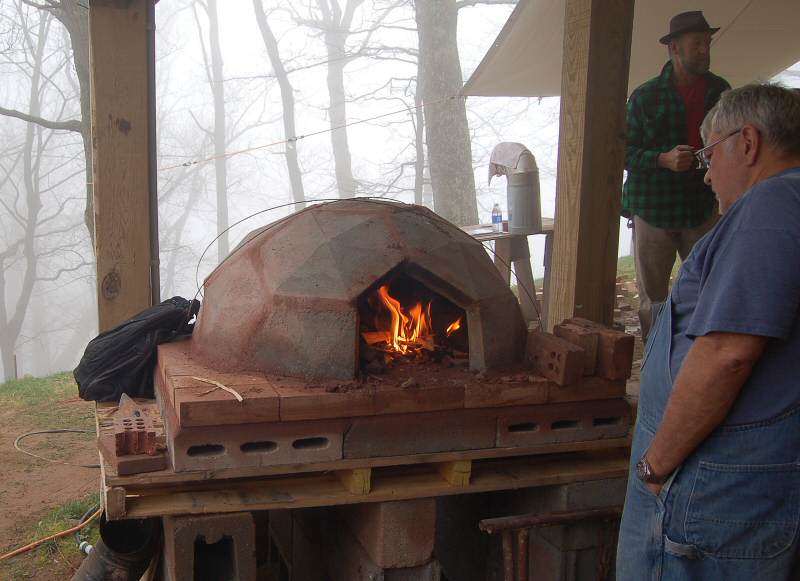 That's better.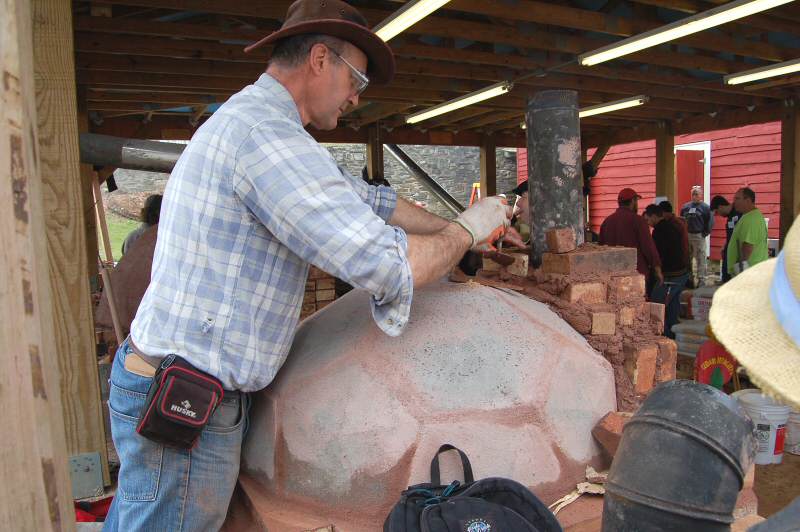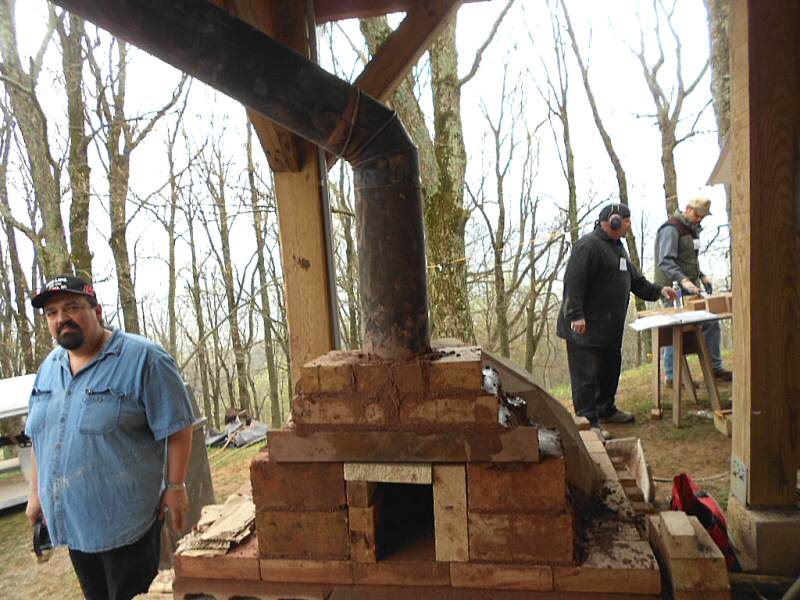 Almost ready to make pizza.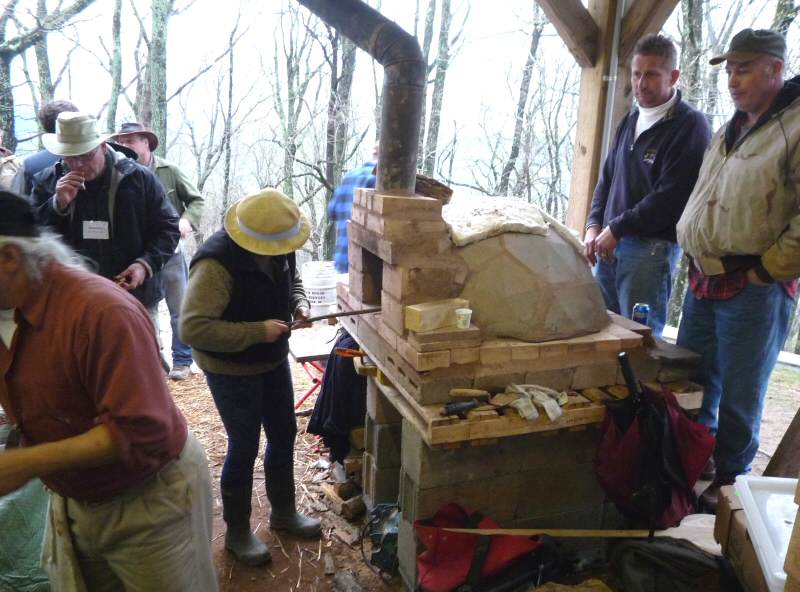 Pizza party the next day.
Check out the pizza party.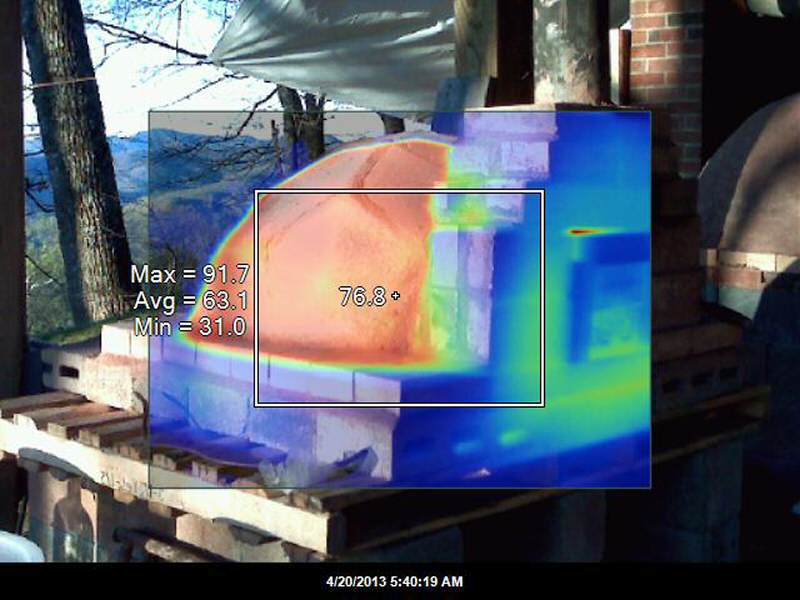 Infrared themal imaging the morning after the party.
Check out more thermal imaging.
Back to Wildacres 2013 Photo Report
See also,
2007 Photo Report
2006 Photo Report
2004 Photo Report
2003 Photo Report
2002 Photo Report
2001 Photo Report
2000 Photo Report
1999 Photo Report
1998 Photo Report
1997 Photo Report
This page was last updated on June 10, 2013
This page was created on June 10, 2013
Back to: