2012 MHA Annual Meeting
Grundofen with Jerry Frisch, Derek Frisch and Travis Stringfellow
Photo Credits: Norbert Senf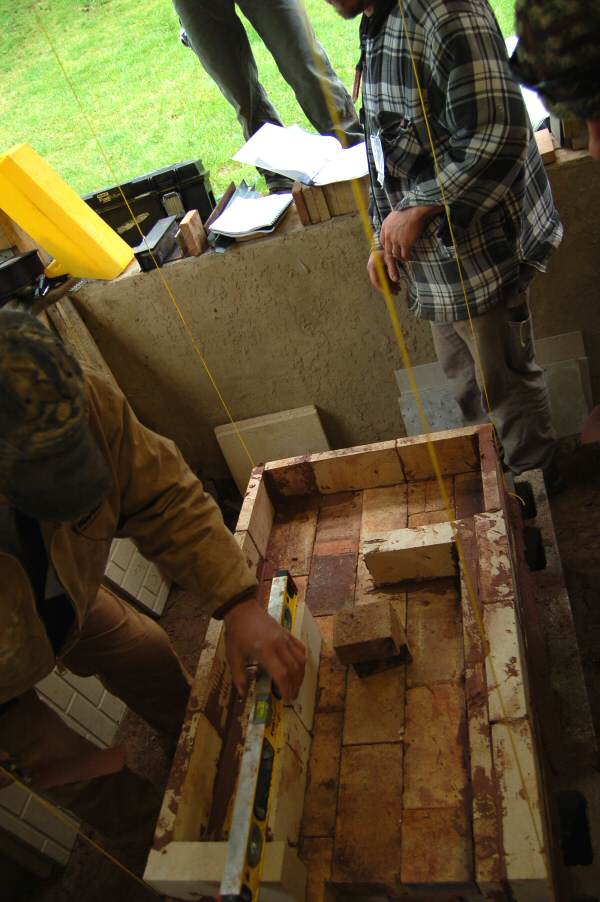 Layout. The firebox is on the right, with the door opening at the bottom of the photo.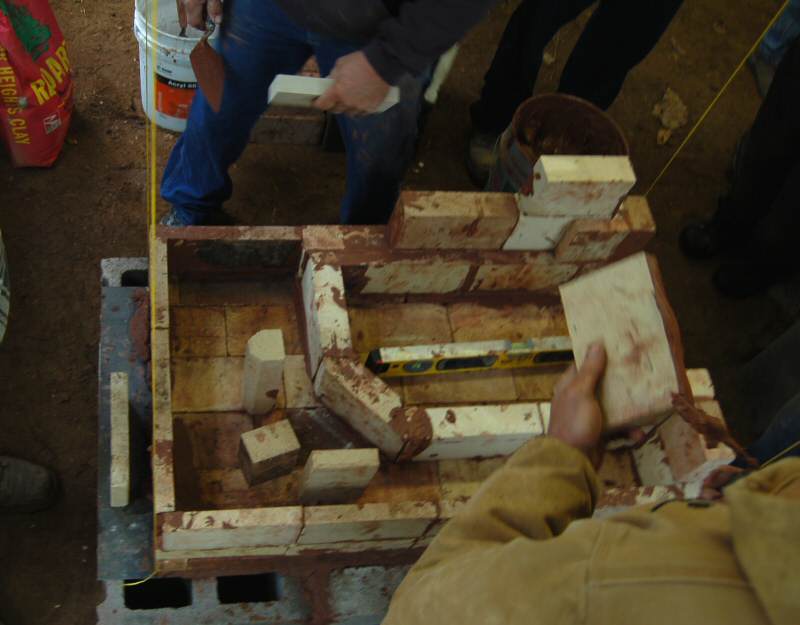 At the left is the downdrafting channel out the rear of the firebox, followed by an updrafting channel next to
the side of the firebox.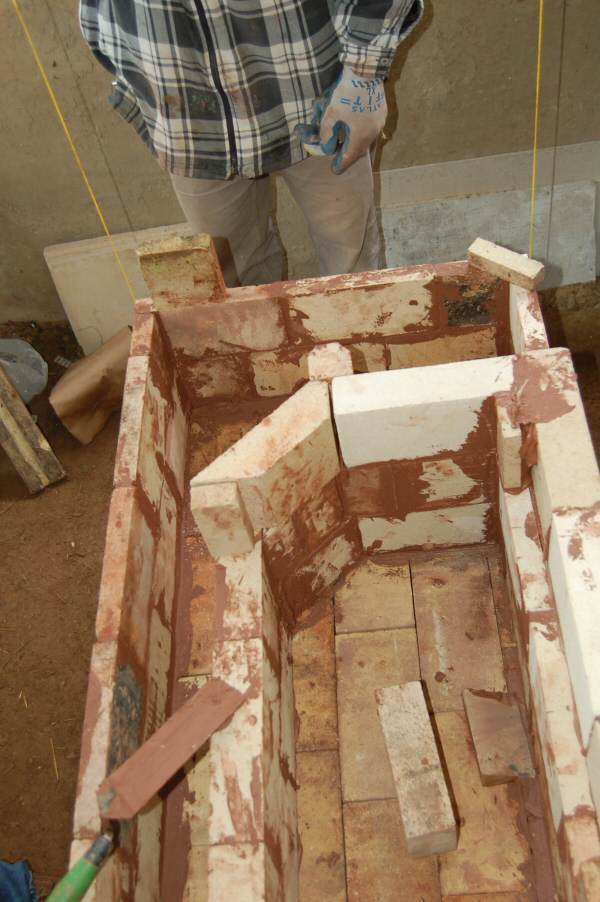 Note the firebrick split lining on the outside wall of the firebox, and the single split lining
at the outside of the updraft channel.
On a Grundofen, the walls get thinner as the flue gas cools, to even out the outside
skin temperature.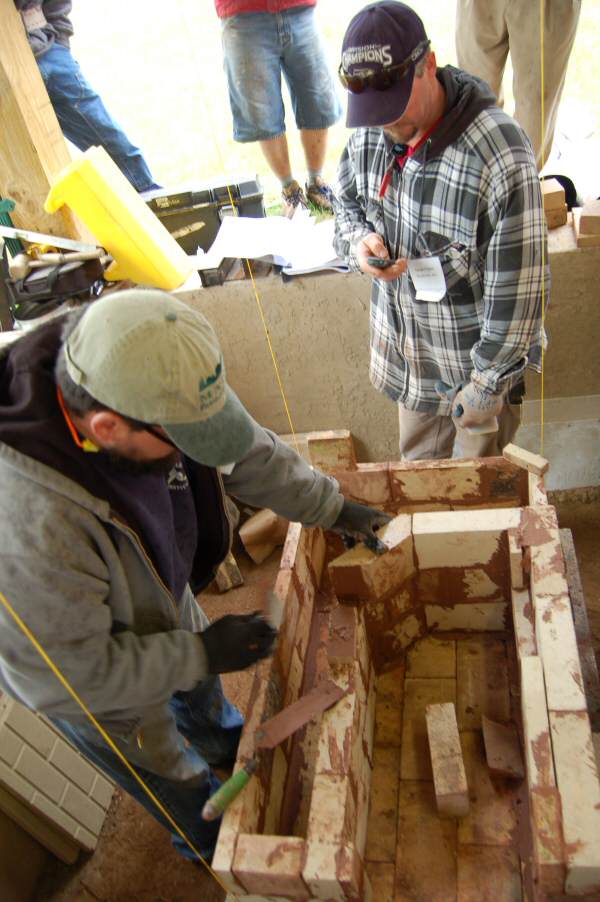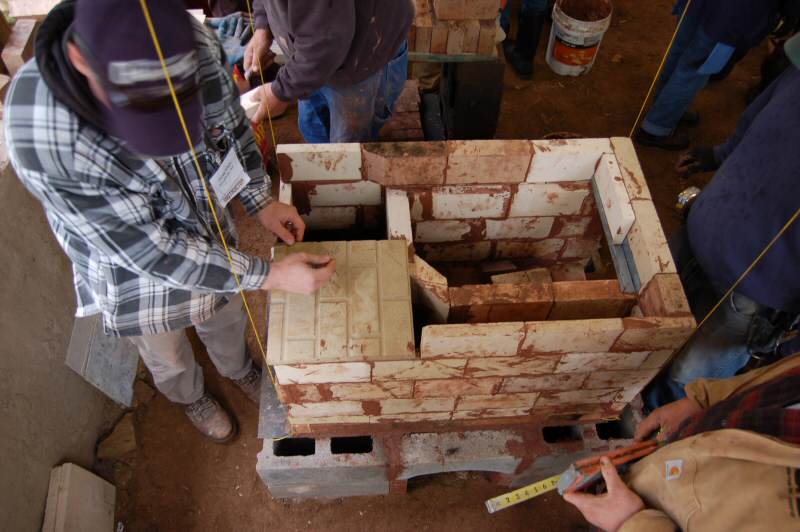 Capping off part of the updraft channel. This serves as the floor for later channels.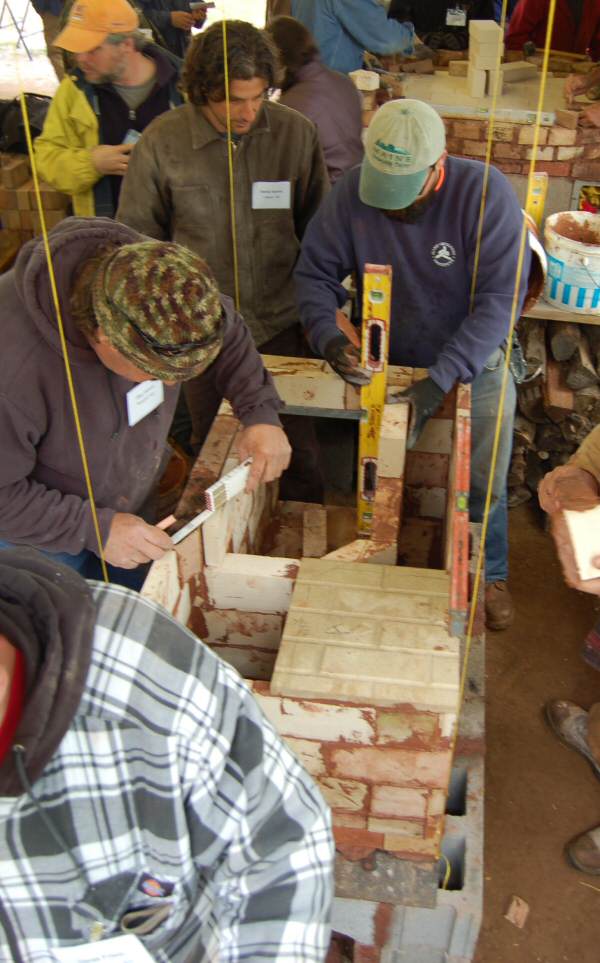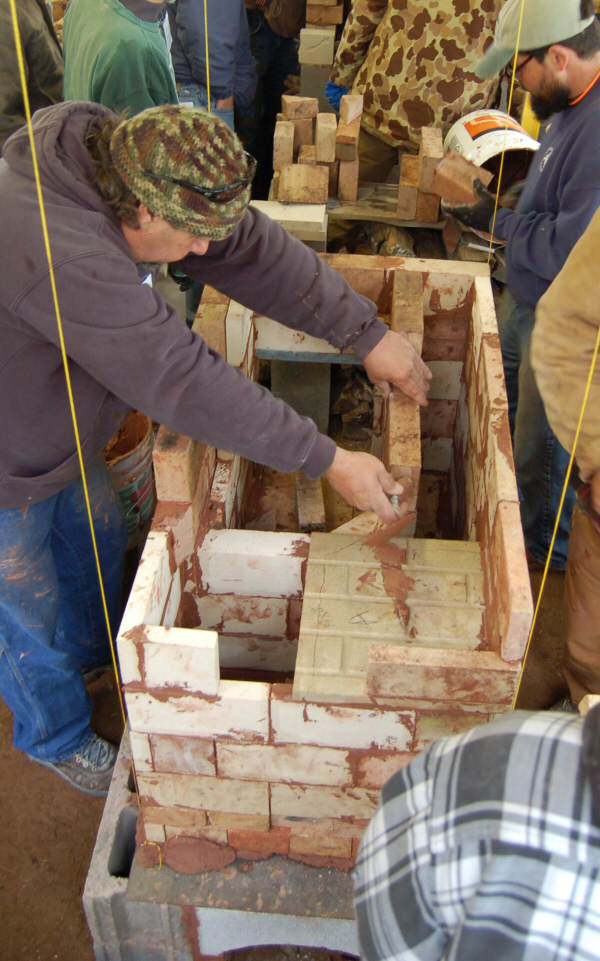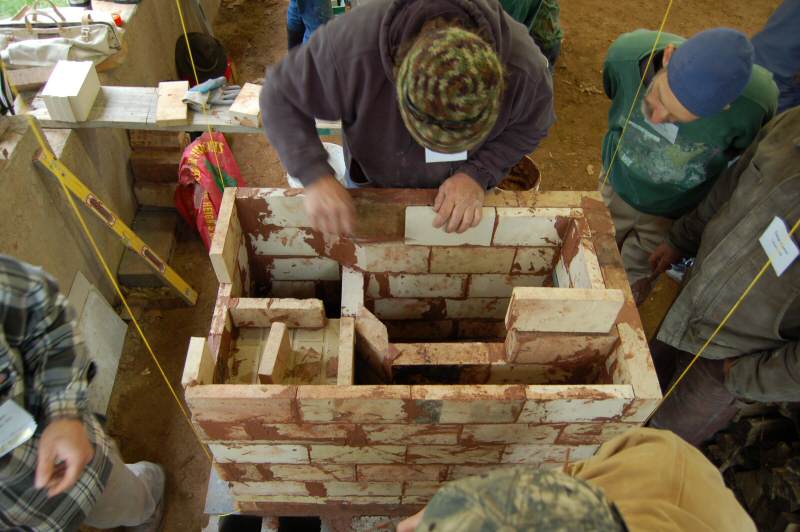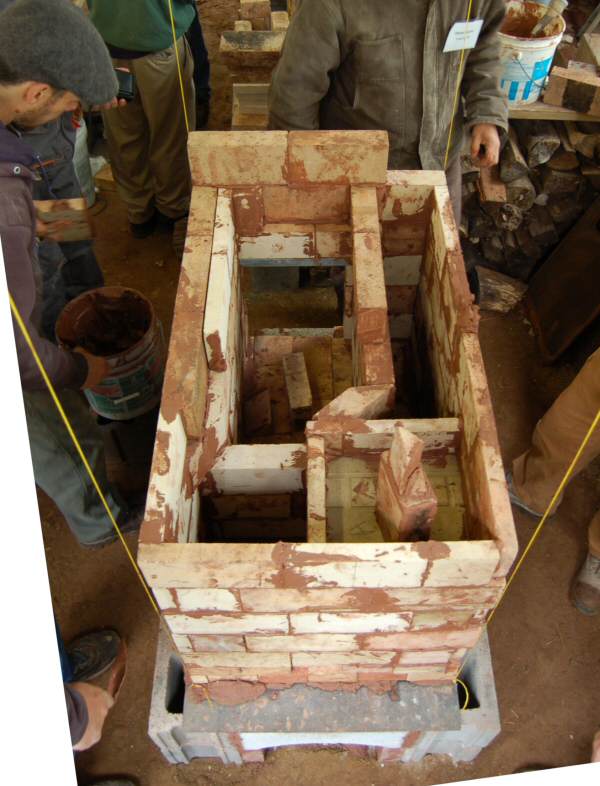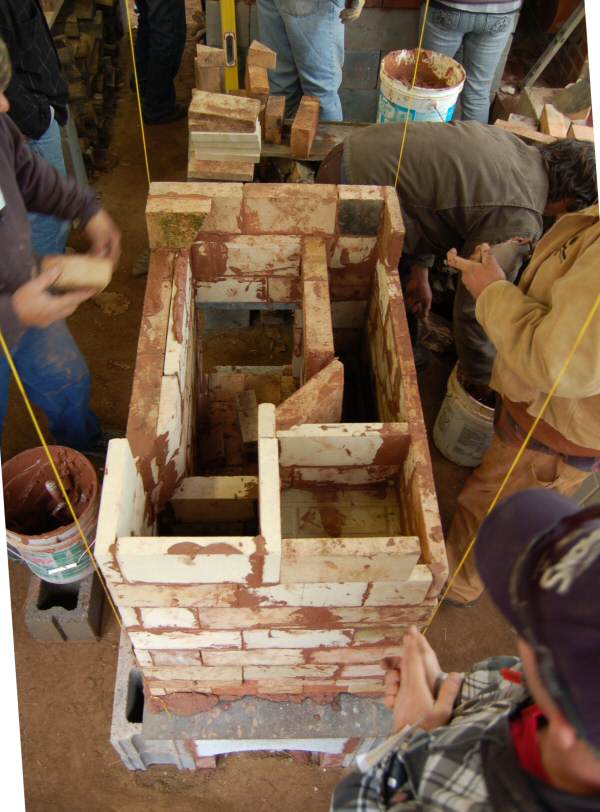 Note the tapered bricks where the gases exit the firebox, to avoid sharp corners.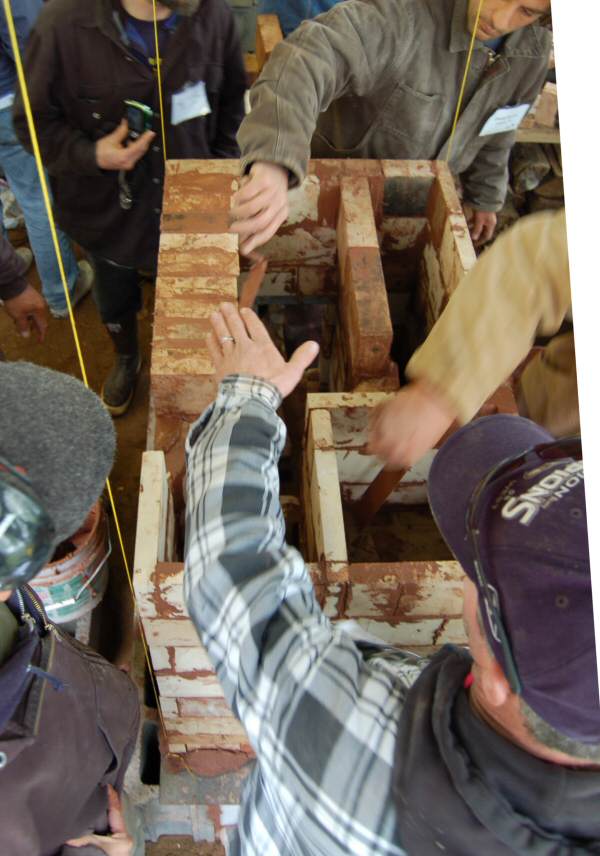 Building a support for the 1/2" cast iron bake oven floor.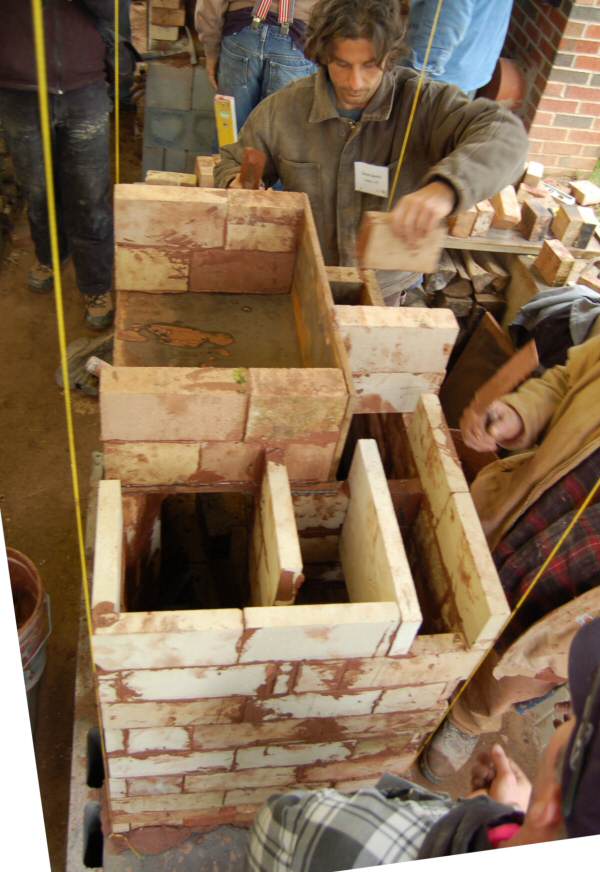 White oven. It uses three heavy cast iron plates. Jerry says that it is experimental,
but that so far he has had good success with this design.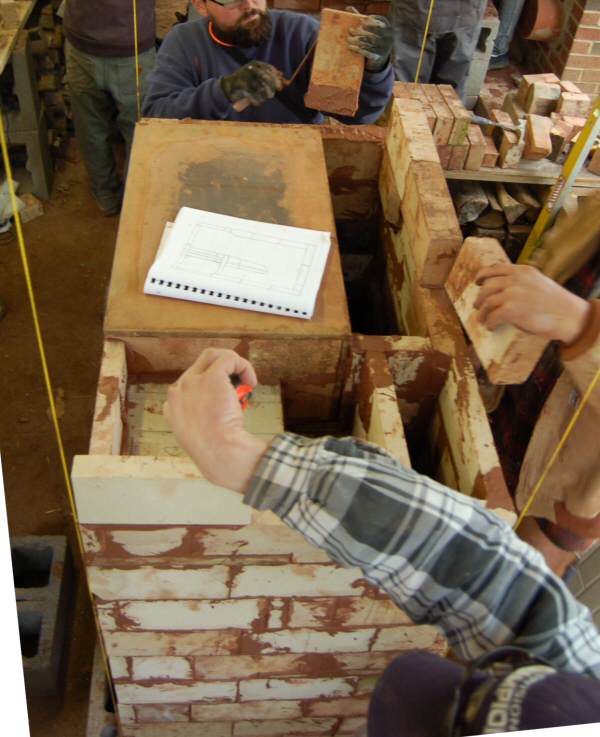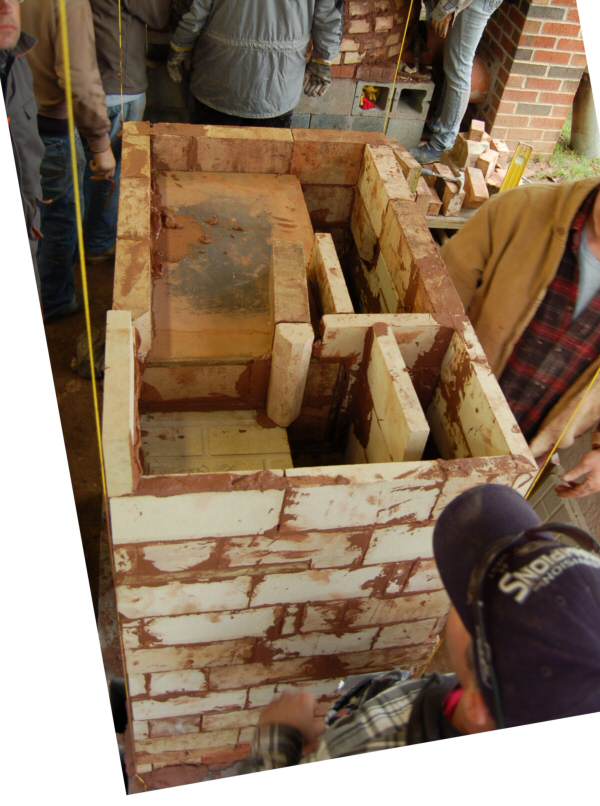 Gases go up and around the left side of the oven, and across the top,
to the lower left corner in the photo.
They then downdraft briefly, and udraft in the rightmost channel to the chimney.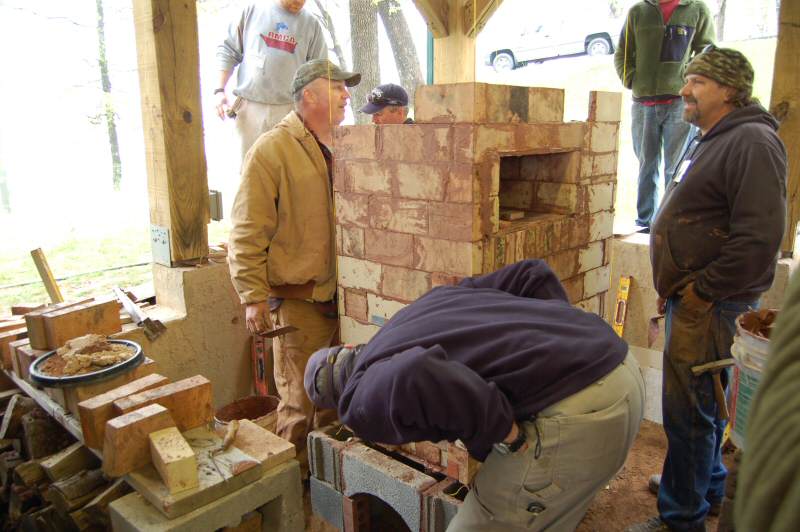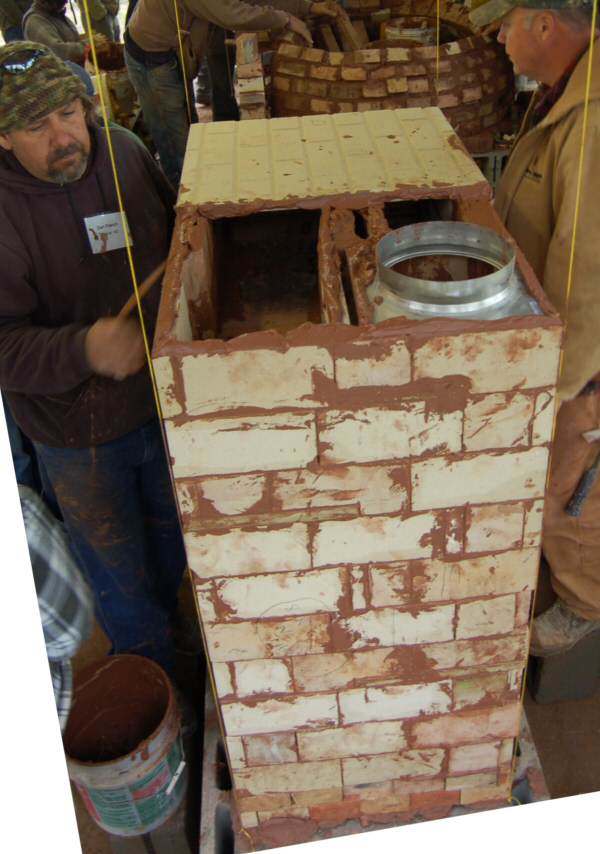 Capping off the ceiling with Skamol board.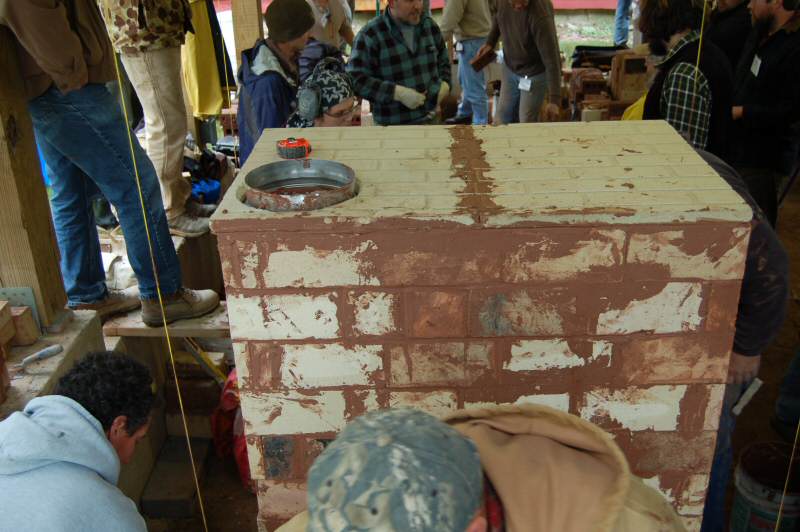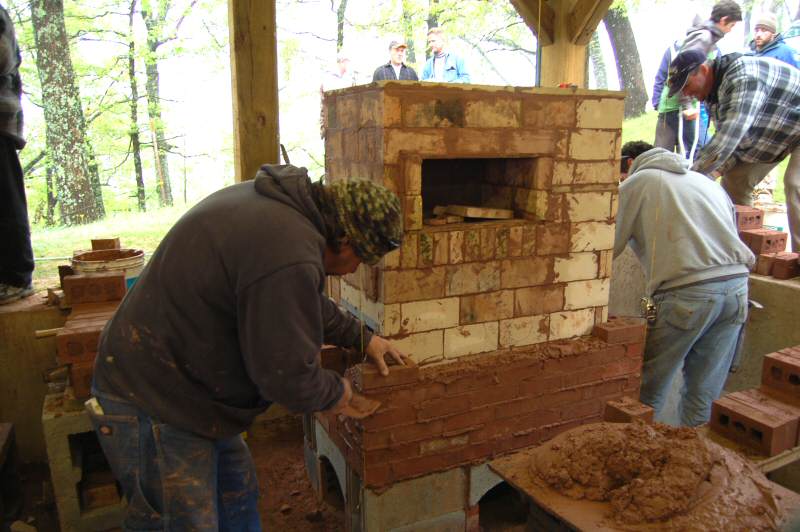 Laying up the brick facing.
Some details, such as cleanouts, are missing.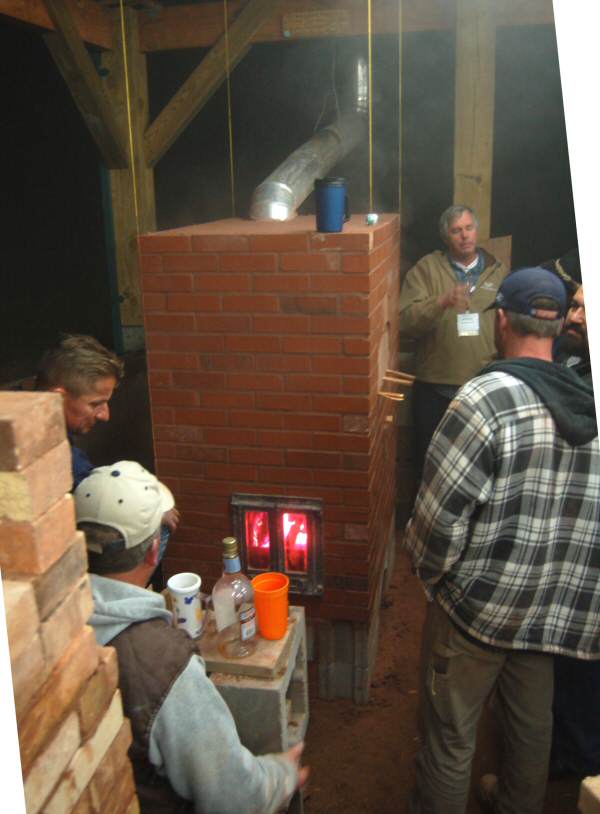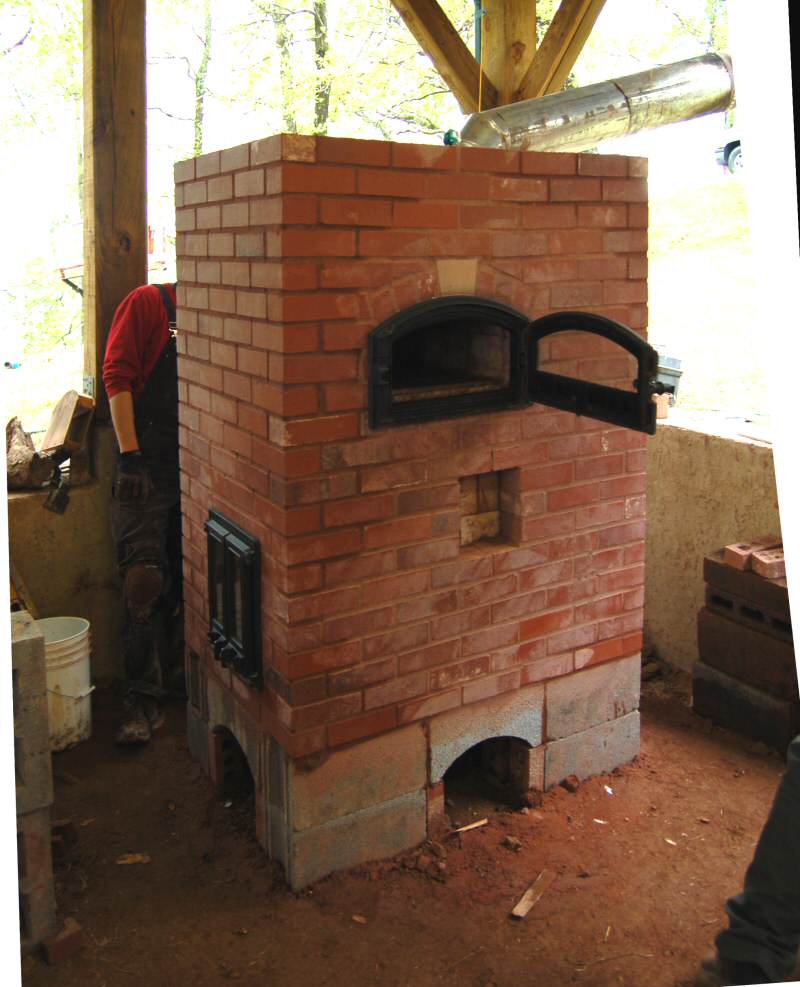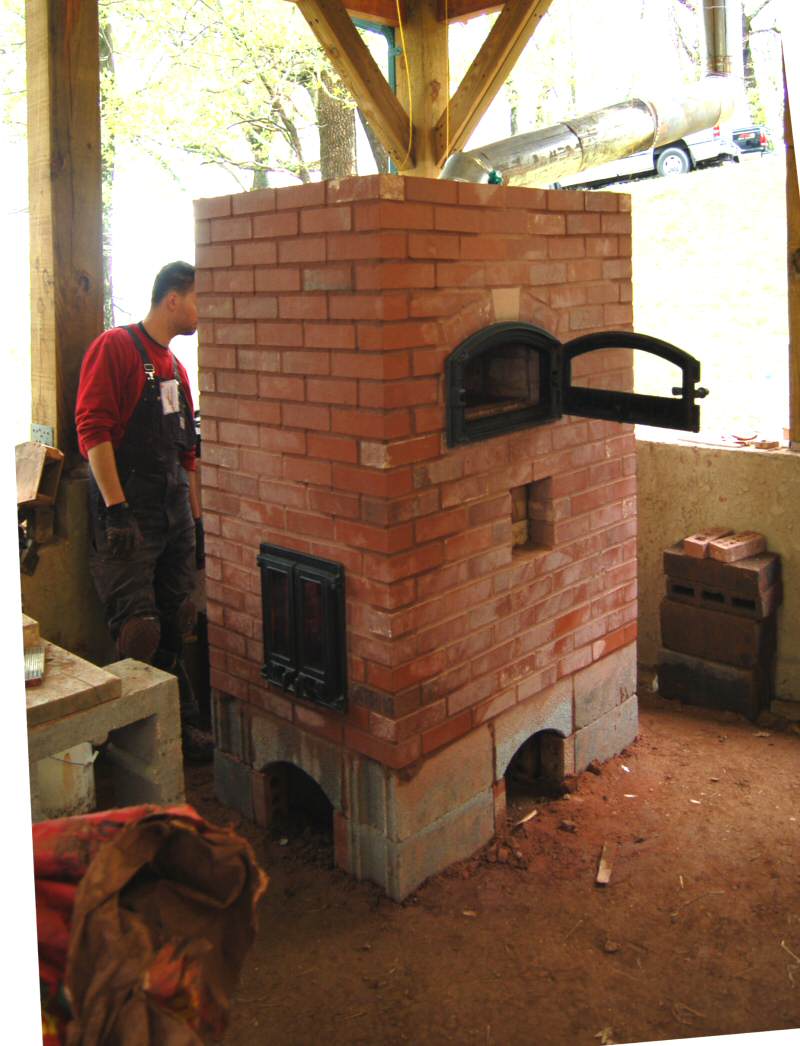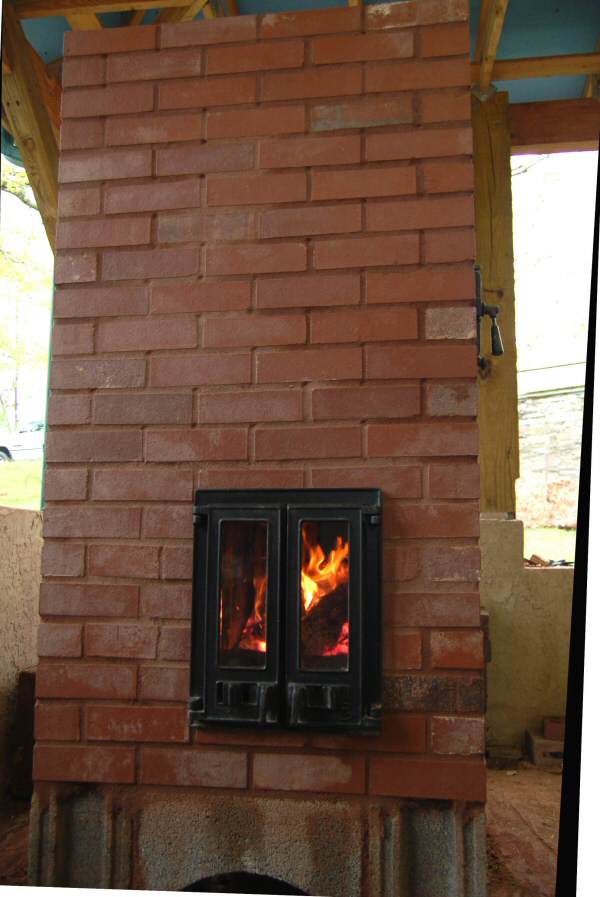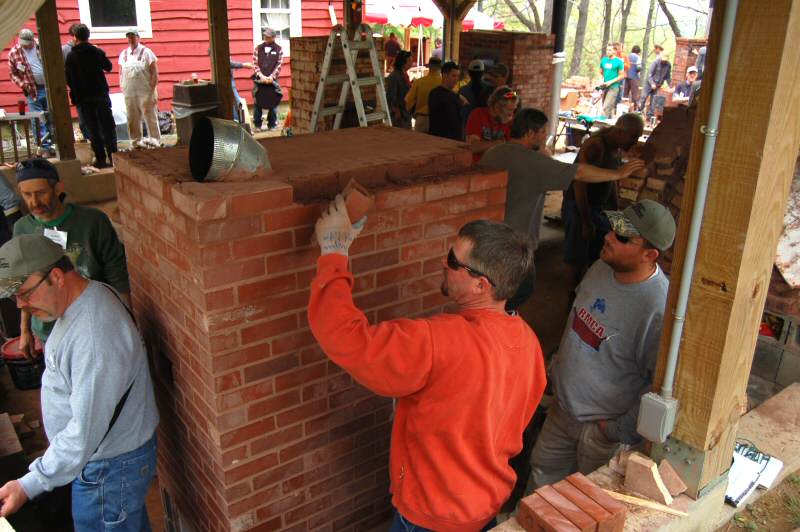 Teardown.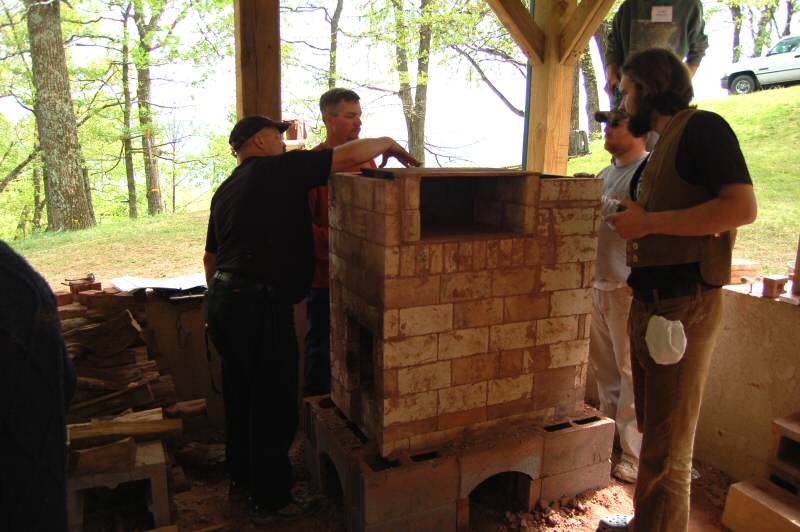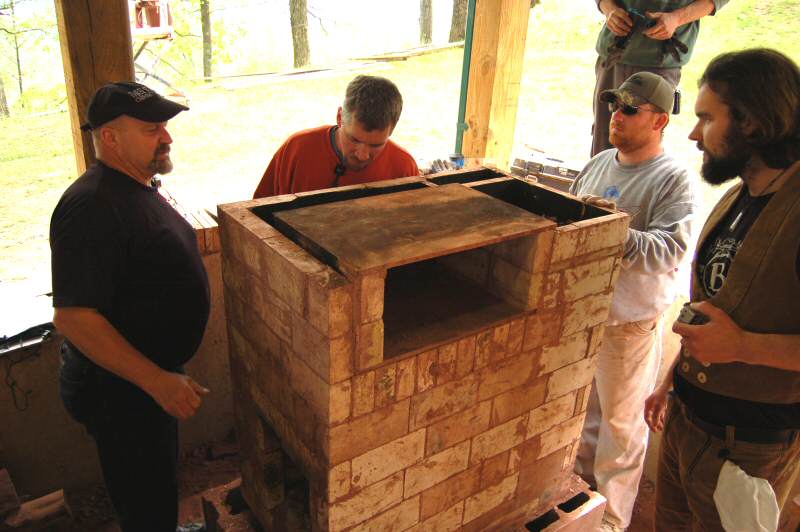 Internal expansion cracks.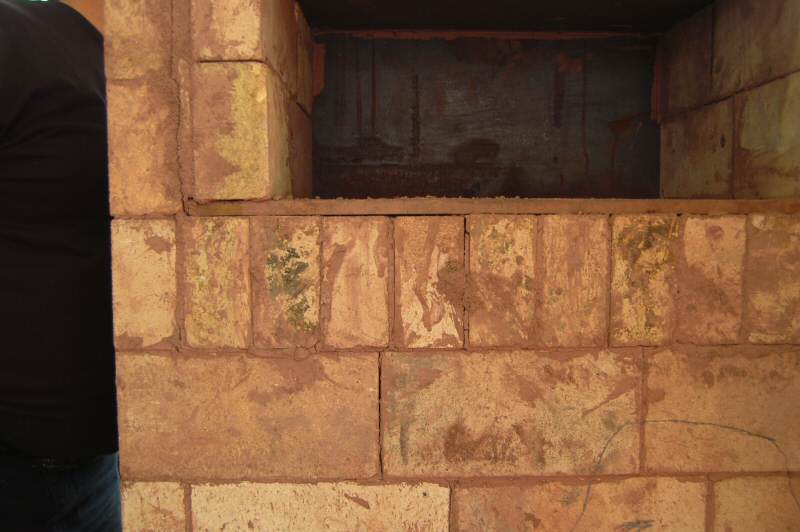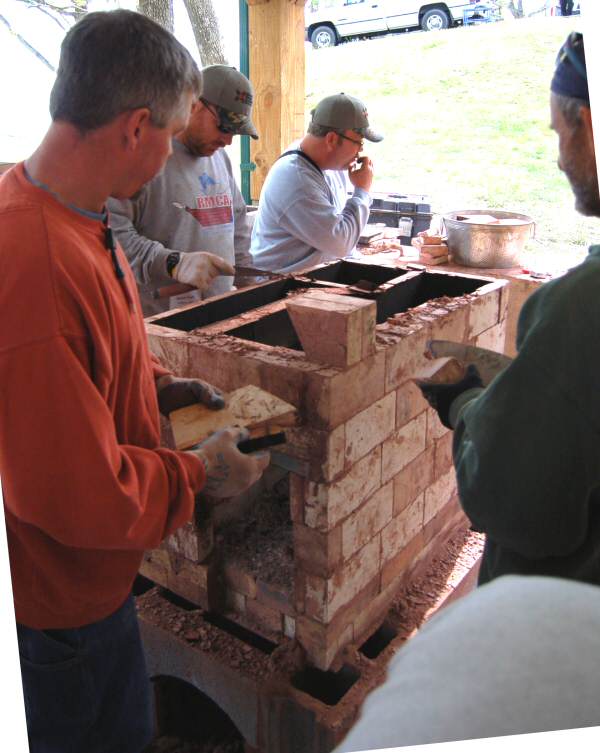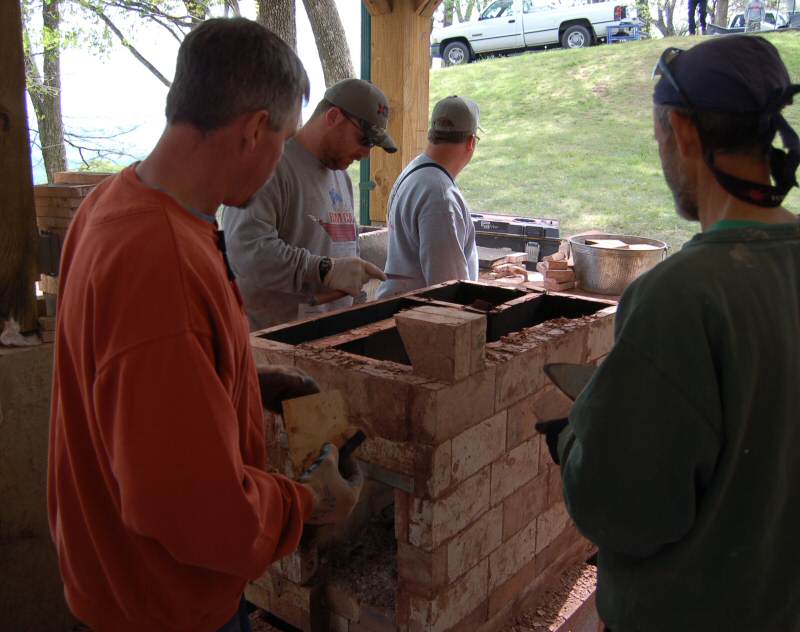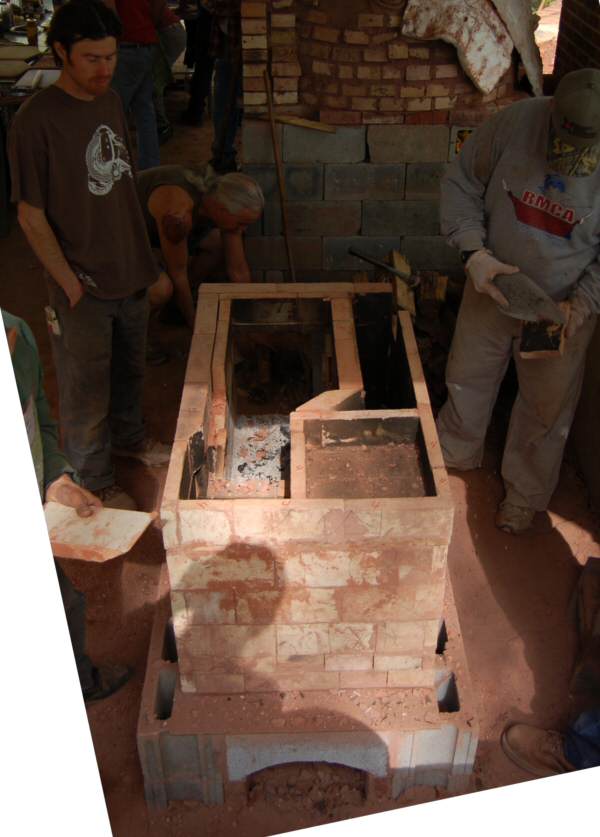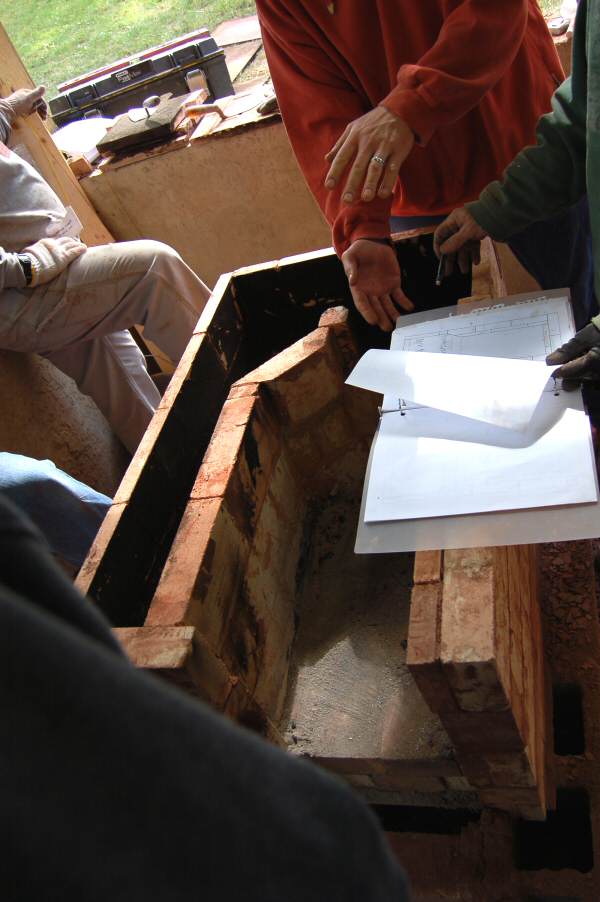 See also,
2007 Photo Report
2006 Photo Report
2004 Photo Report
2003 Photo Report
2002 Photo Report
2001 Photo Report
2000 Photo Report
1999 Photo Report
1998 Photo Report
1997 Photo Report
This page was last updated on April 27, 2012
This page was created on April 27, 2012
Back to: