2012 MHA Annual Meeting
Archology Class with Chris Prior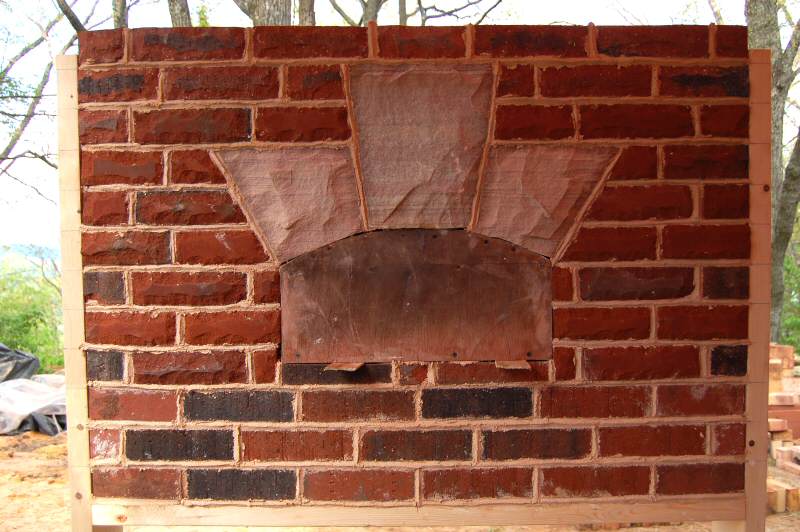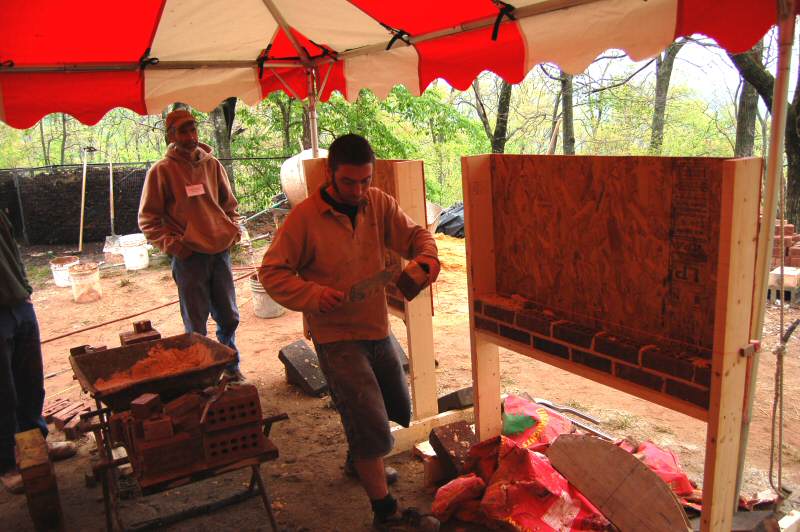 Chris Prior conducted his popular Archology seminar again this year.
A detailed set of notes was included in the handout book that all Wildacres attendees received.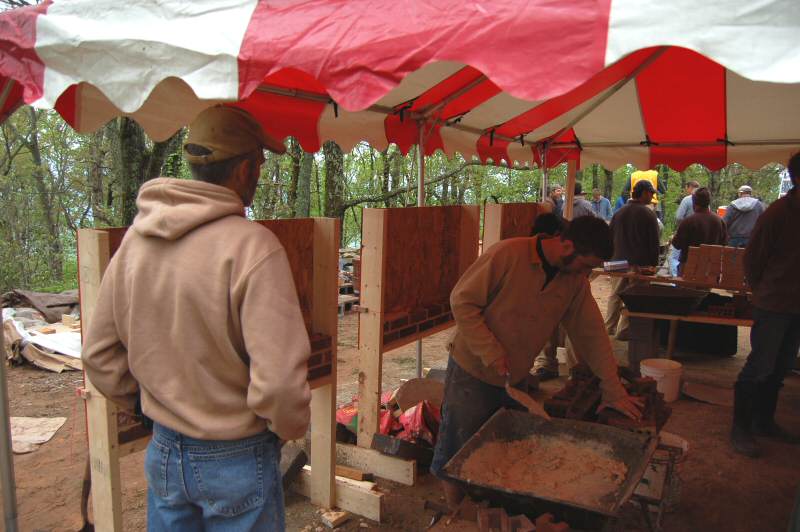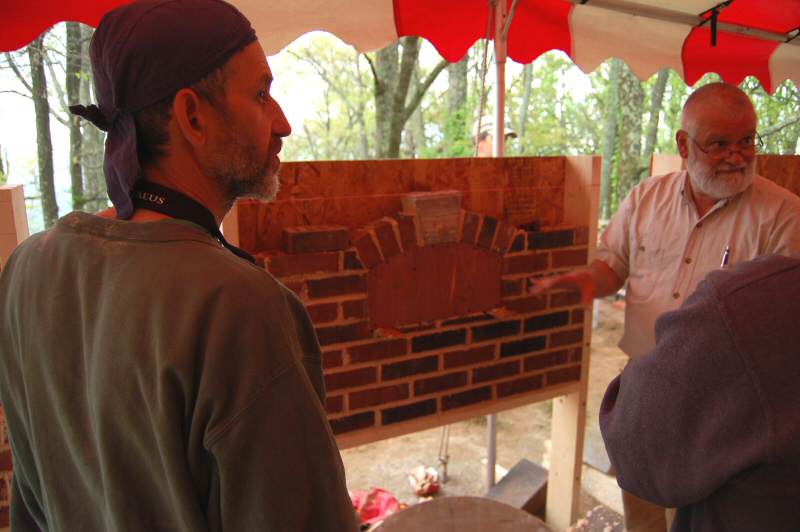 This year the arch opening was designed to fit most of the standard Pisla and UPO bake oven doors.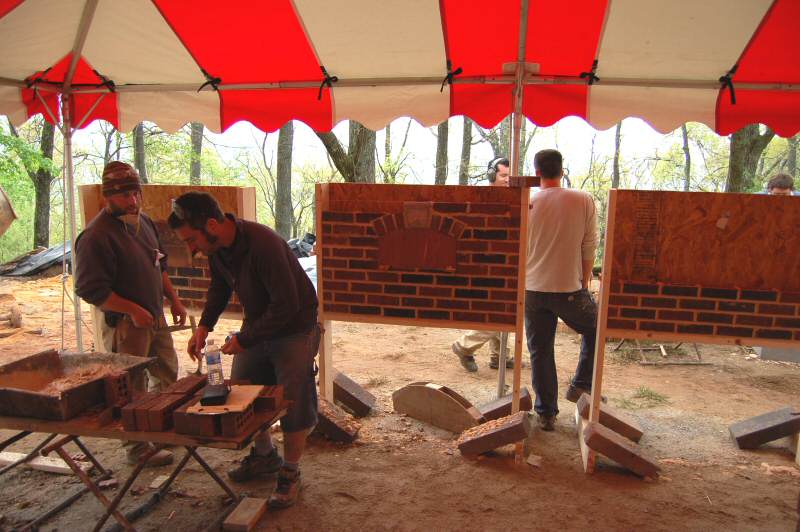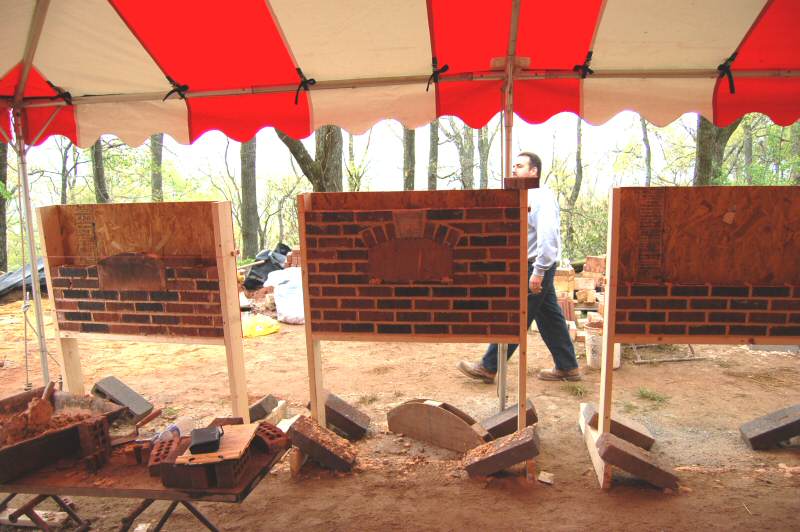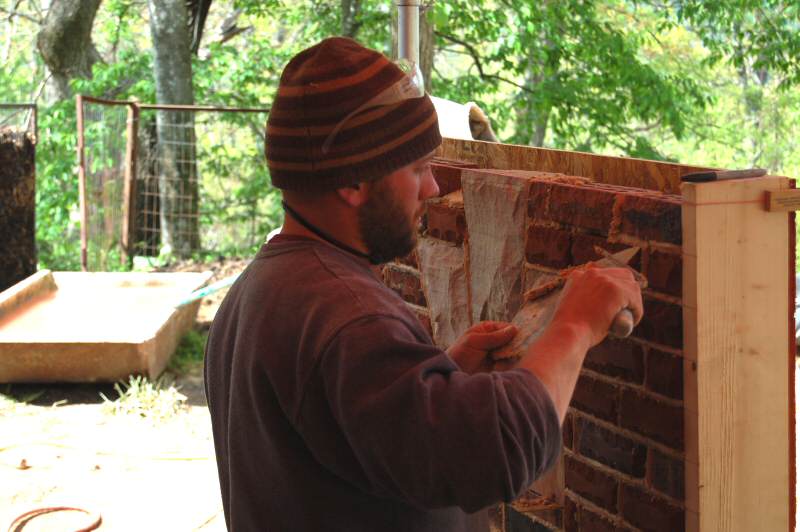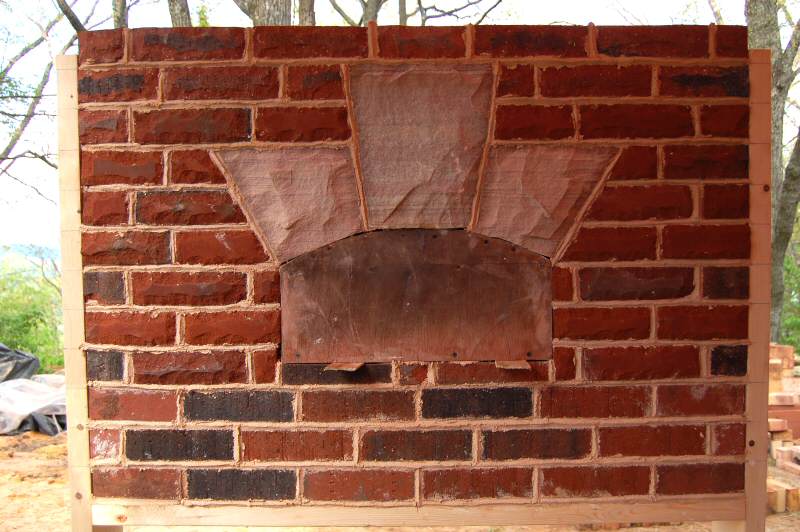 Very nice work. Note that the bricks in the upper 2/3 were faced with a chisel.

See also,
2007 Photo Report
2006 Photo Report
2004 Photo Report
2003 Photo Report
2002 Photo Report
2001 Photo Report
2000 Photo Report
1999 Photo Report
1998 Photo Report
1997 Photo Report
This page was last updated on April 30, 2012
This page was created on April 27, 2012
Back to: