2011 MHA Annual Meeting
3' x 3' Bake Oven with Pat Manley
Photo credits: Norbert Senf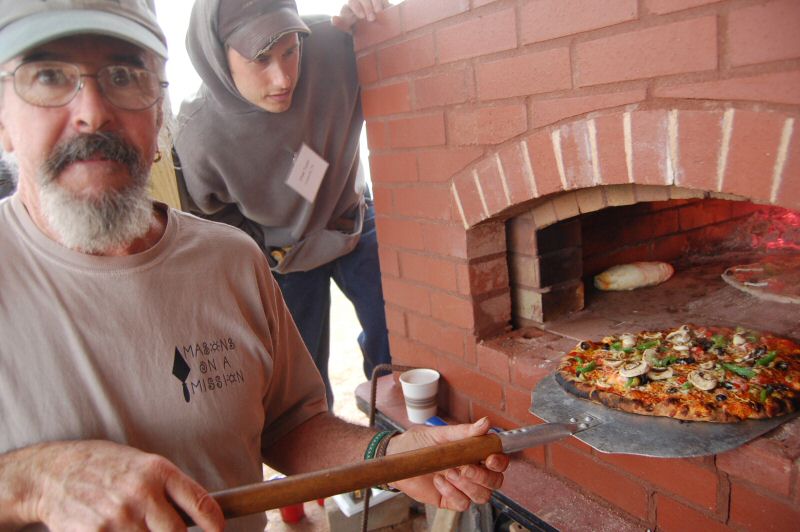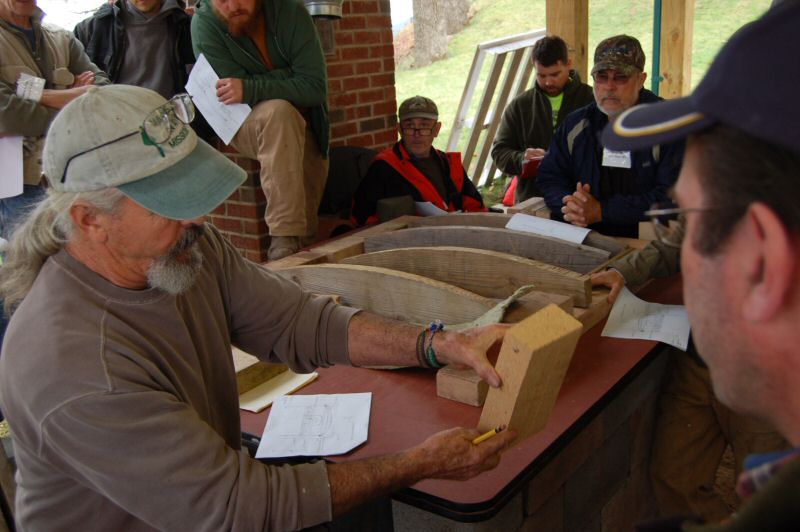 Pat started the workshop with an introduction to wood fired ovens, and a description of the materials and techniques that would be
used. Here he is showing a tapered arch brick.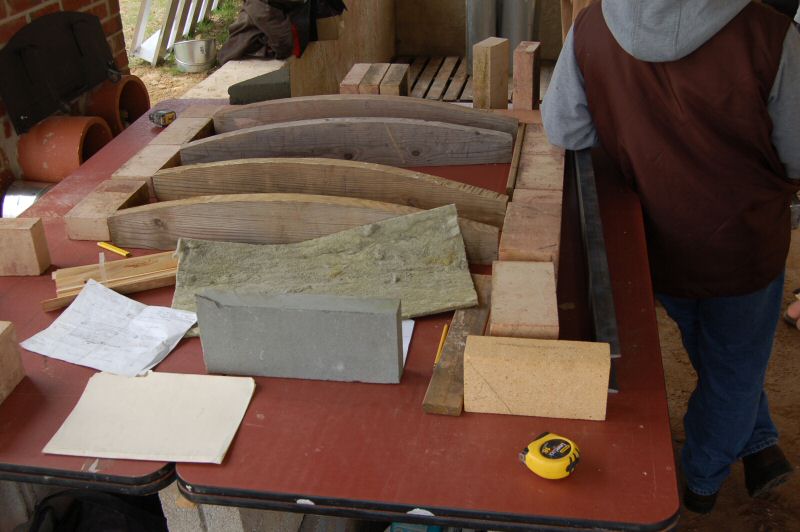 Firebrick hearth layout, arch forms, mineral wool insulation, soapstone sample.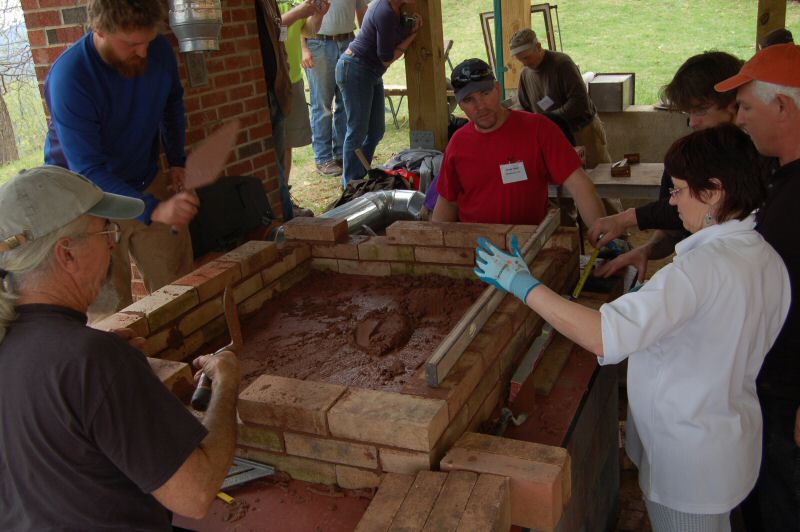 The oven floor bricks sit on a mortar bed, which sits on a 4" sand bed in this case. Normally the bricks would sit on a cast slab
sitting on insulation such as Foamglas/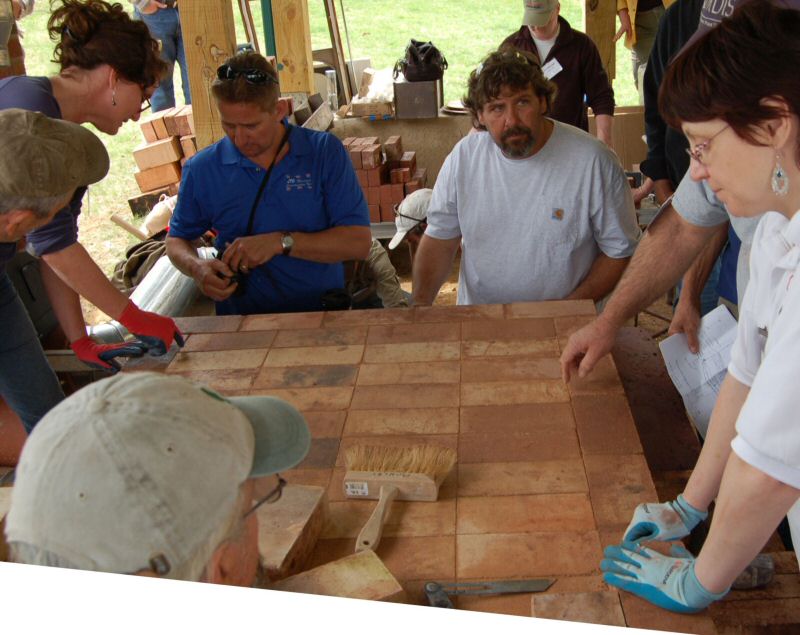 Hearth bricks, with separate perimeter bricks for the oven walls.
Oven floor is 36" wide, which is 4 firebricks.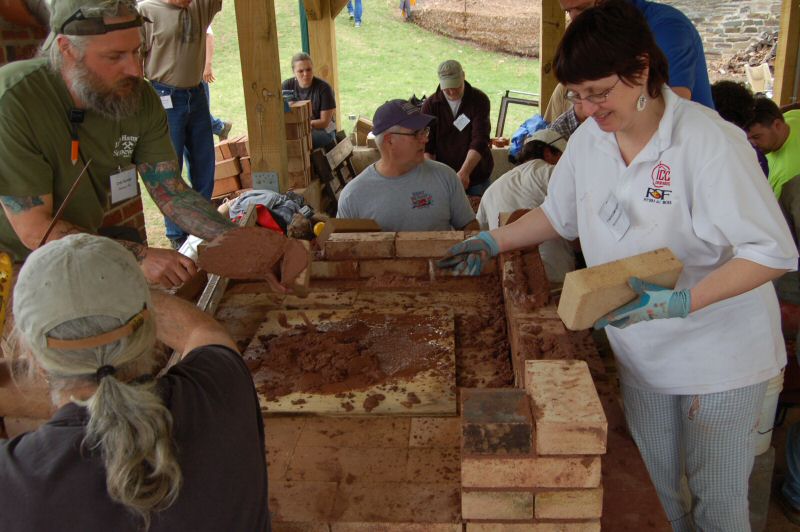 Walls;


Form for dropped arch in front, which creates a bell for the gases in the rear.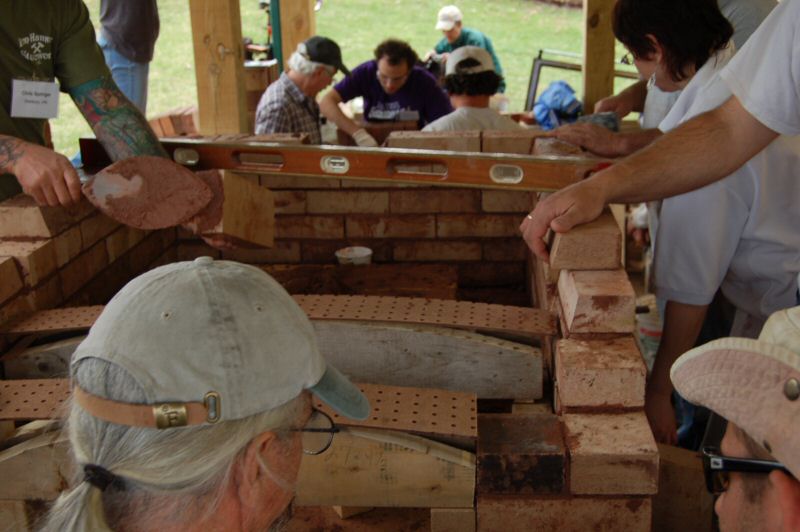 Skew course can be seen on the right.
Pegboard will cover arch forms to create a barrel vault.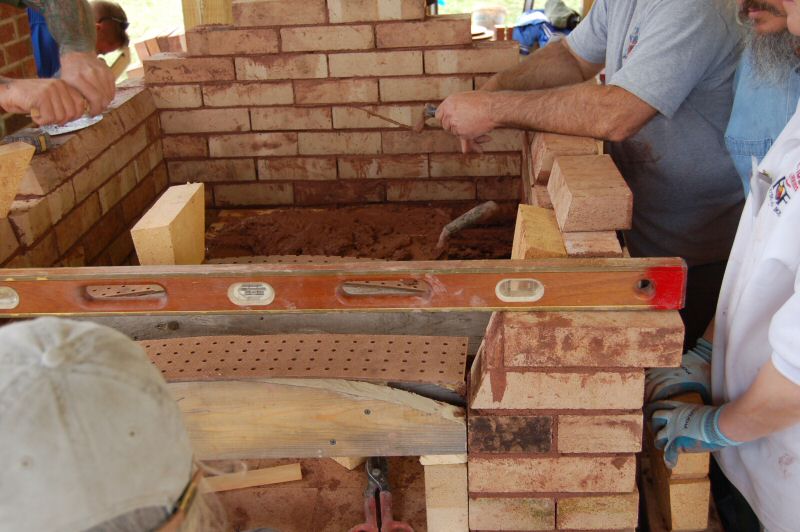 Skew brick project on right to form a support for the steel harness, later.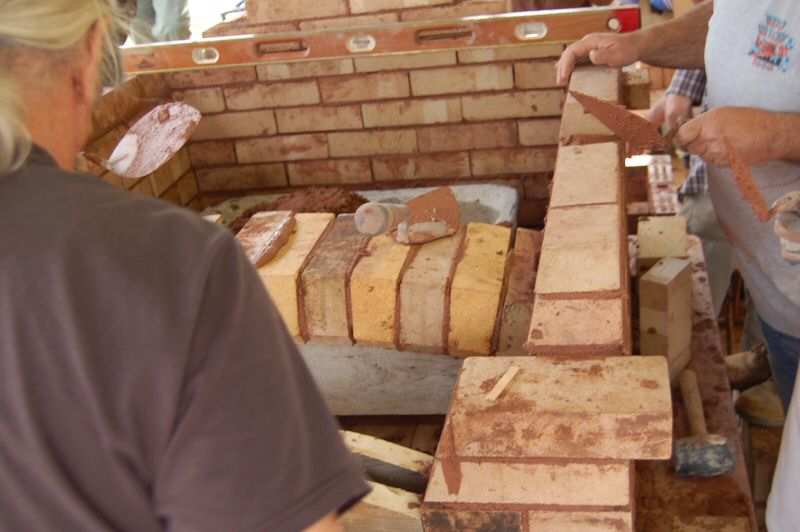 The front of this dropped arch forms the rear edge of the exit throat. Bricks are rounded are chamfered at the bottom front,
and much more so in the rear.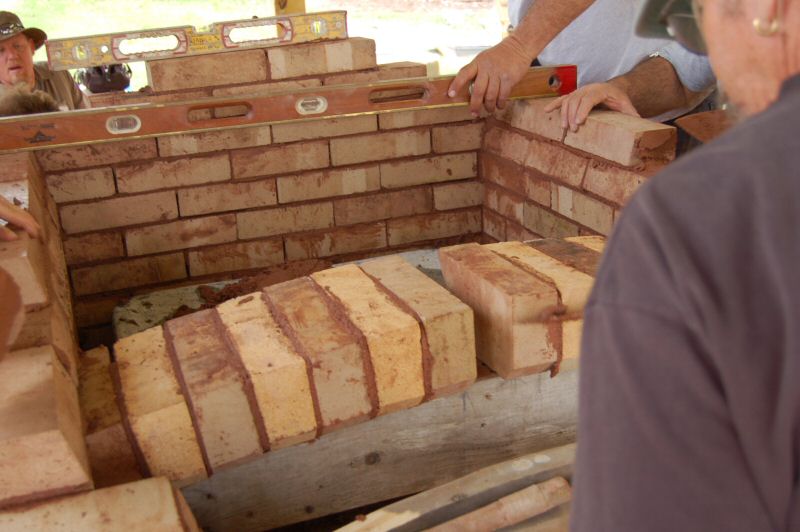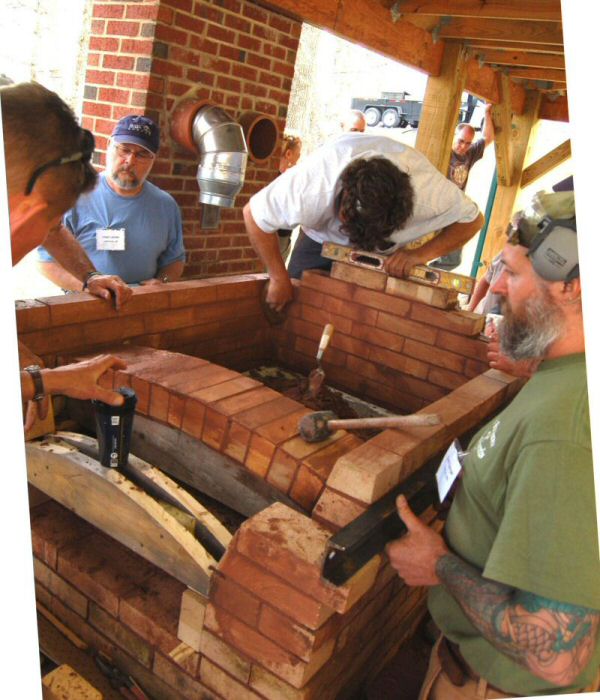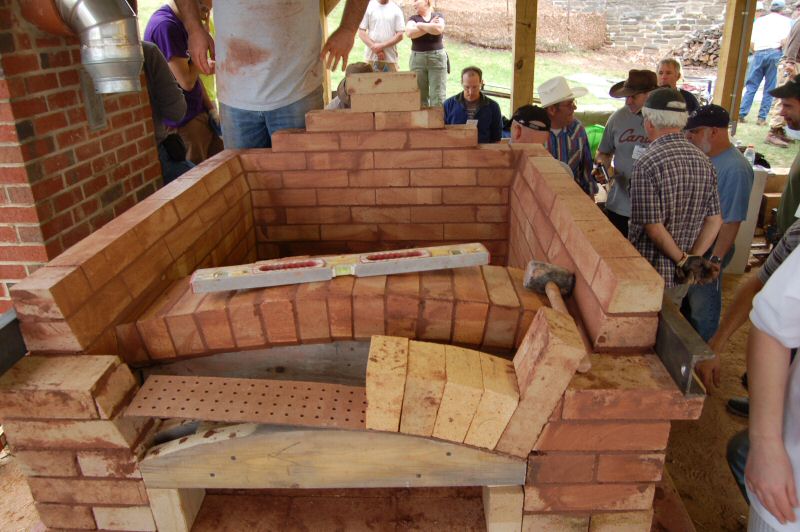 Door arch.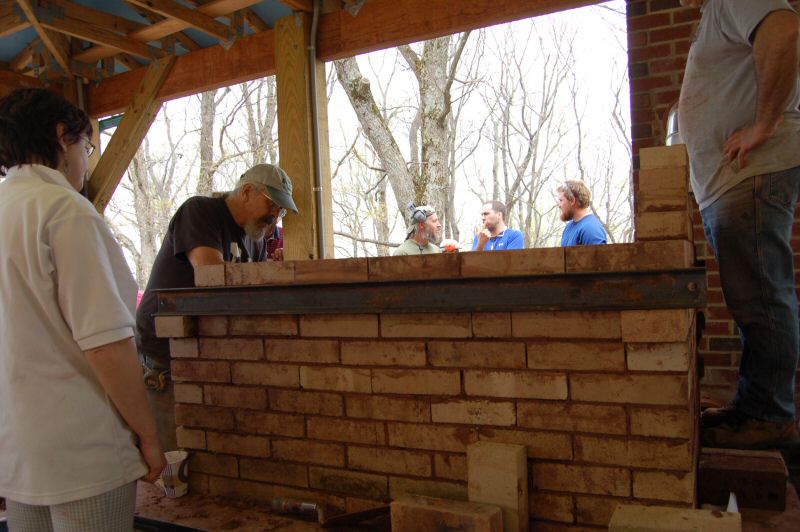 Steel harness in place.
During teardown, as soon as one of the 4 bolts on the 2 threaded rods was removed, the vault collapsed.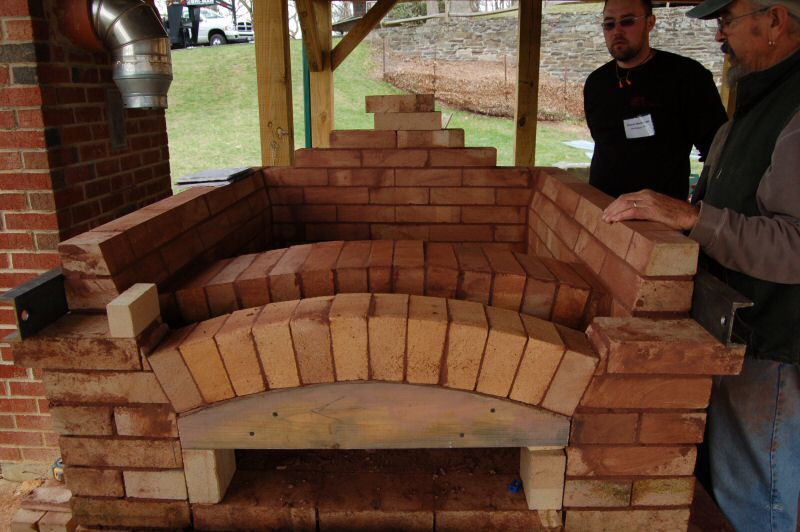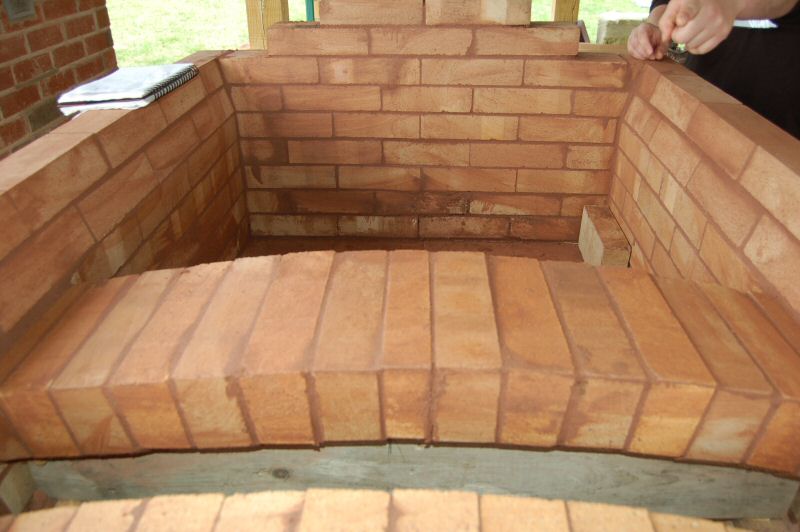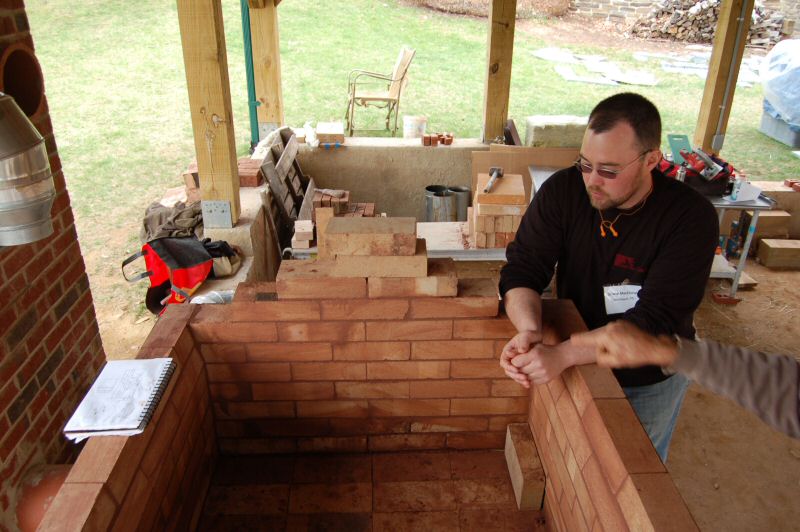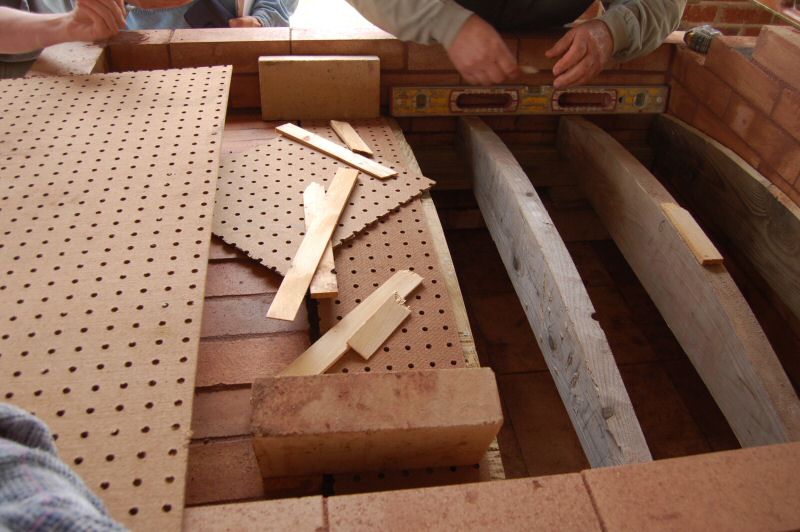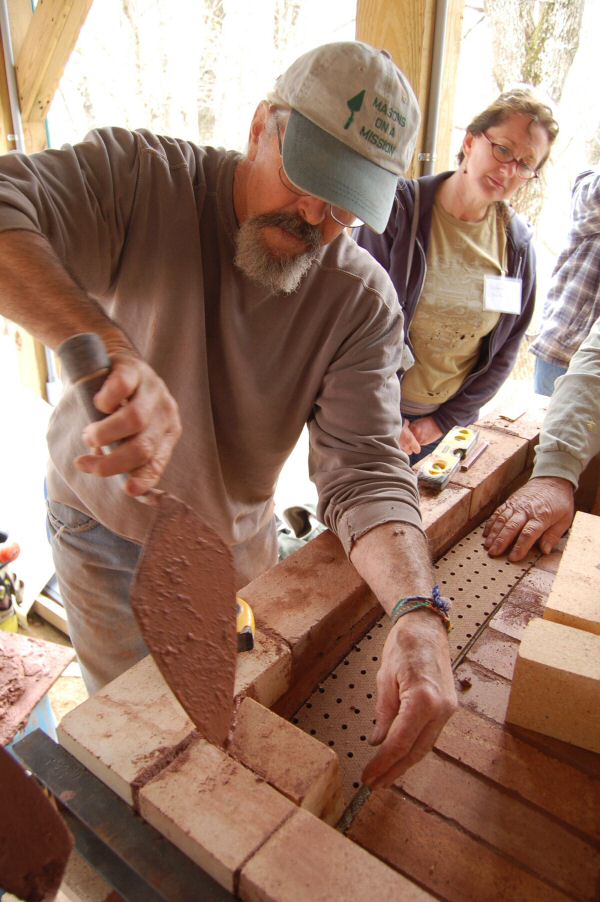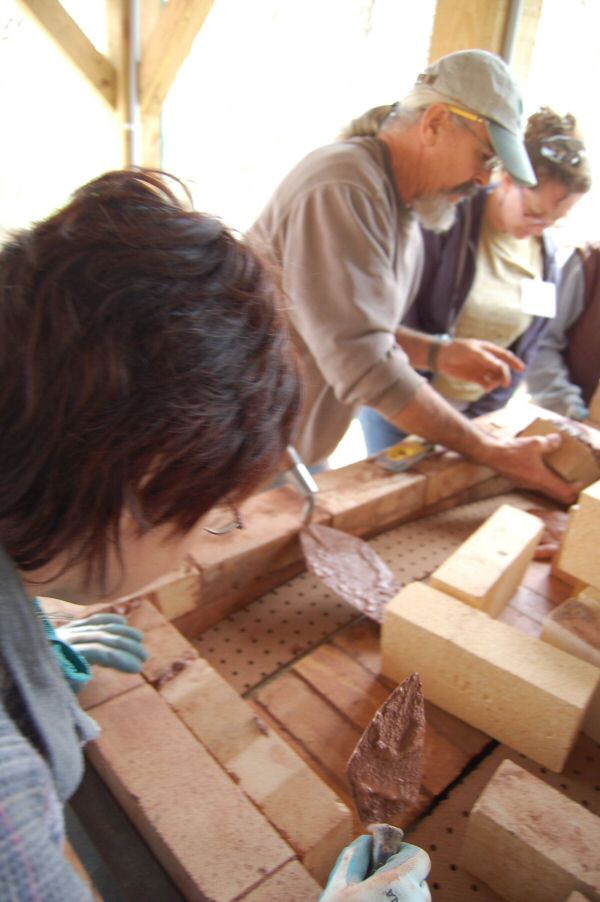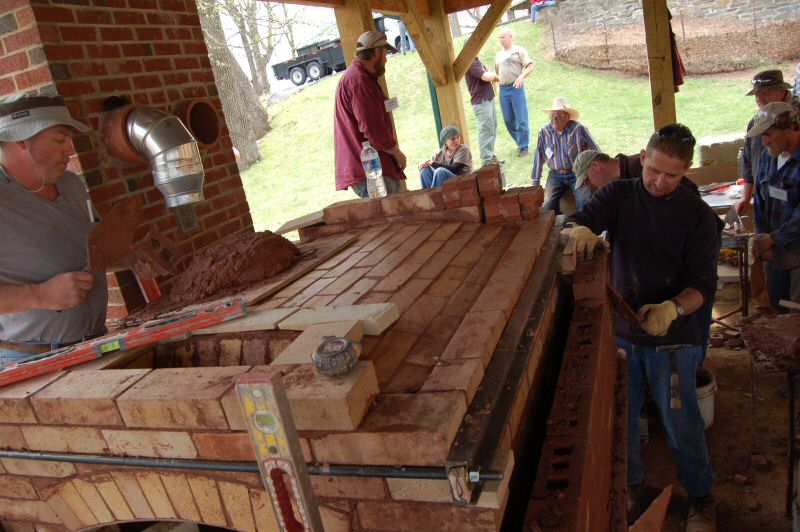 Completed vault.
Jeff Owens lays brick on the outer facing. Normally there would be a larger gap, filled with insulation.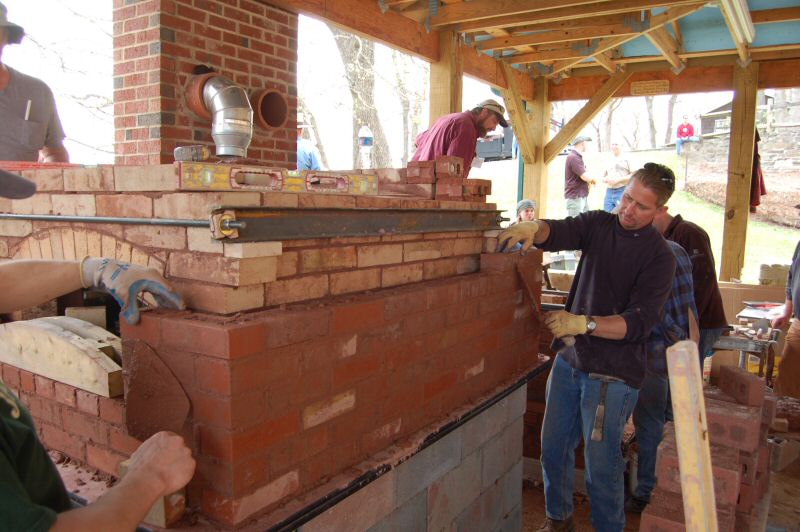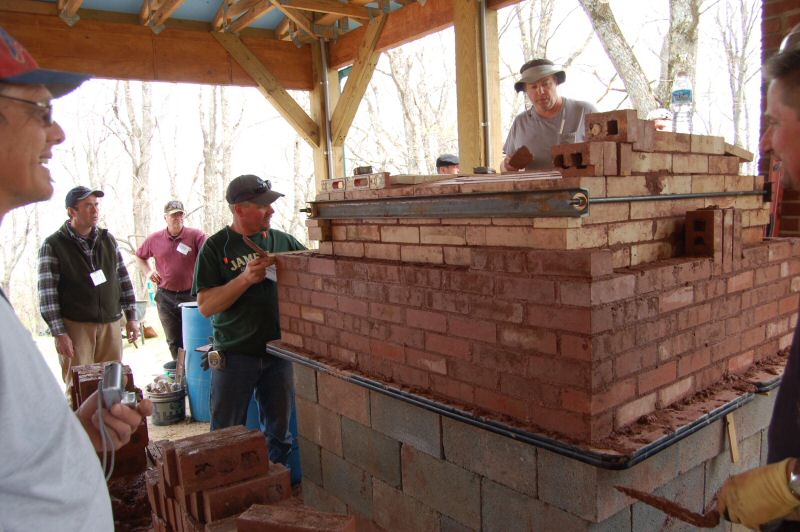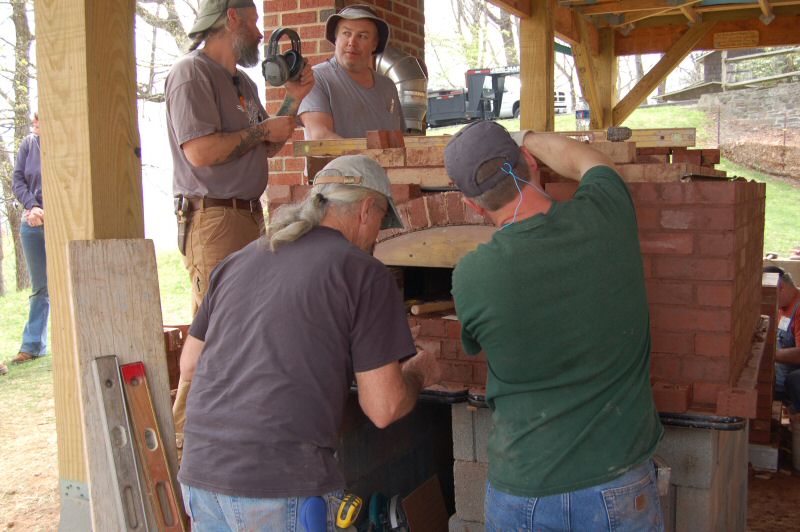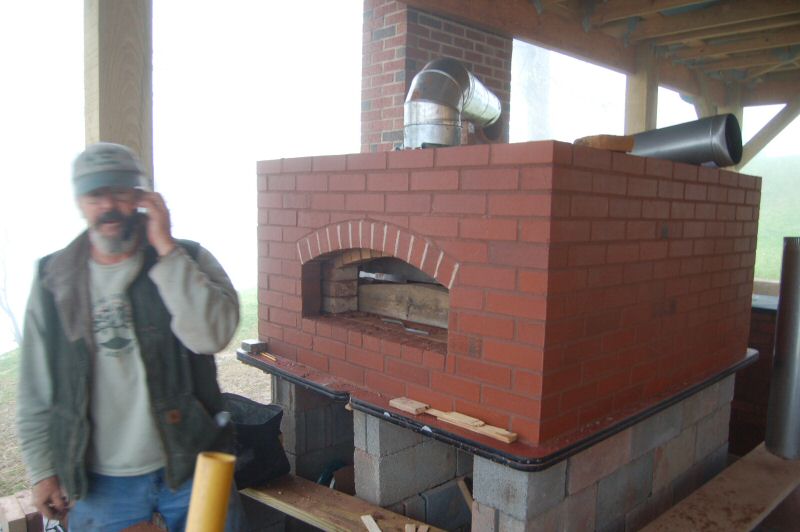 Arch forms being dropped. Oven is almost ready to fire.

Lighting a top down fire.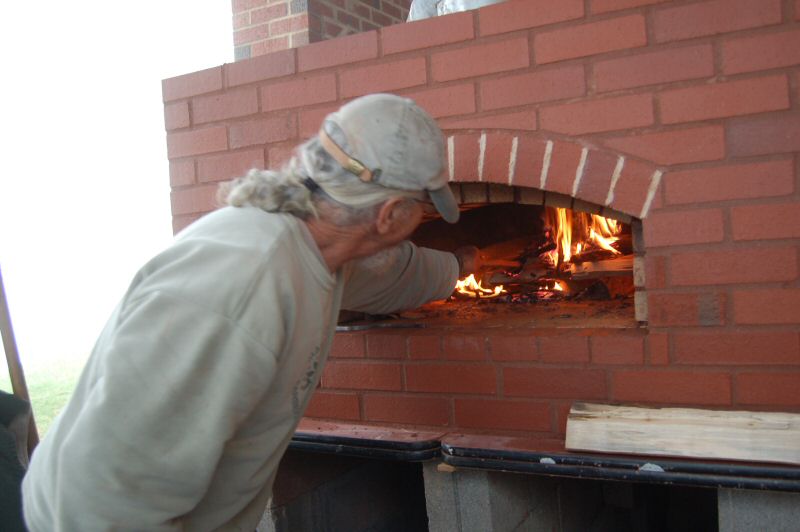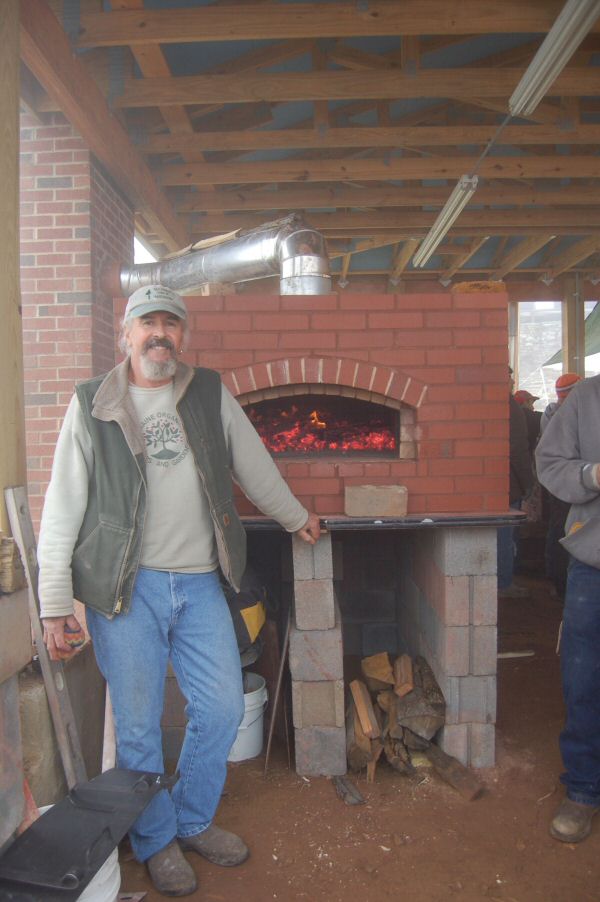 Almost ready for pizza.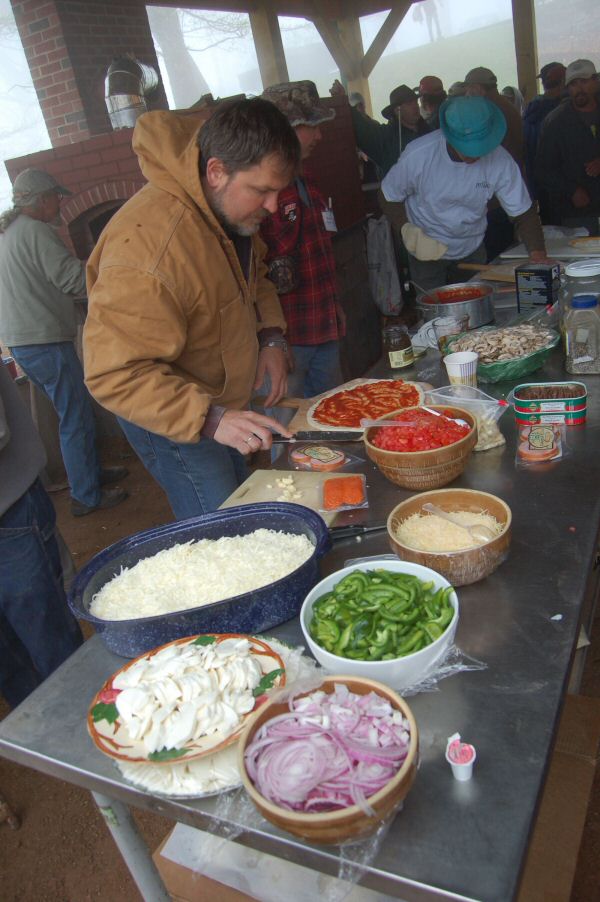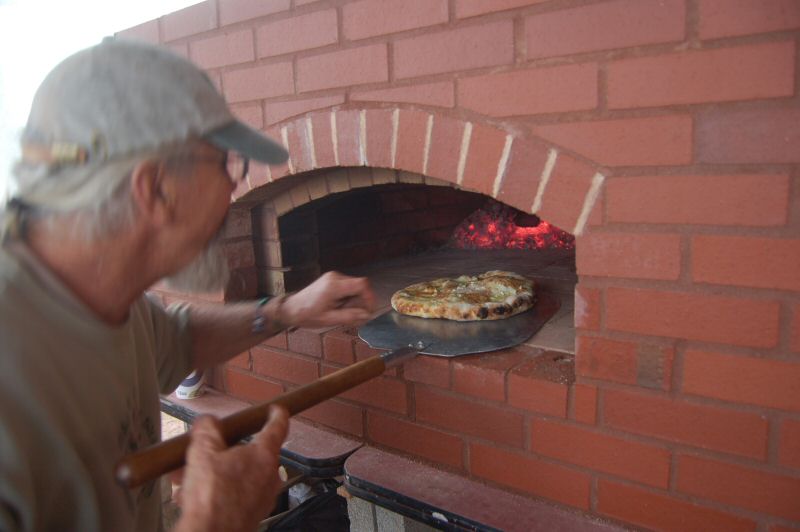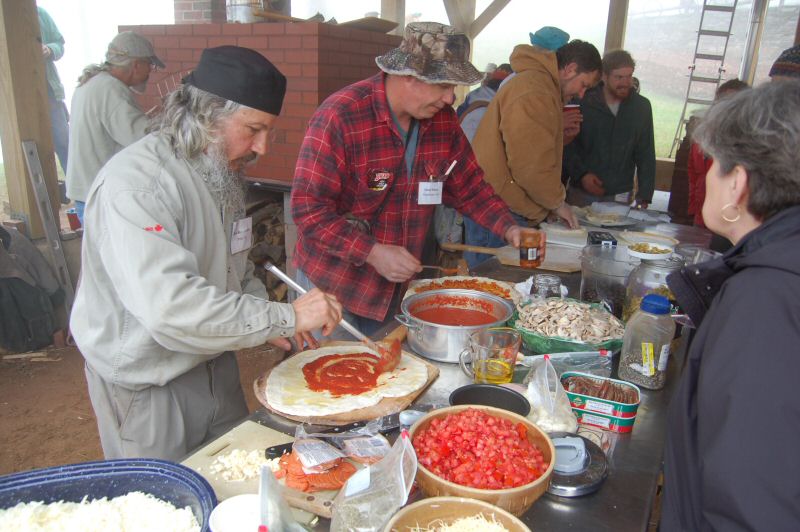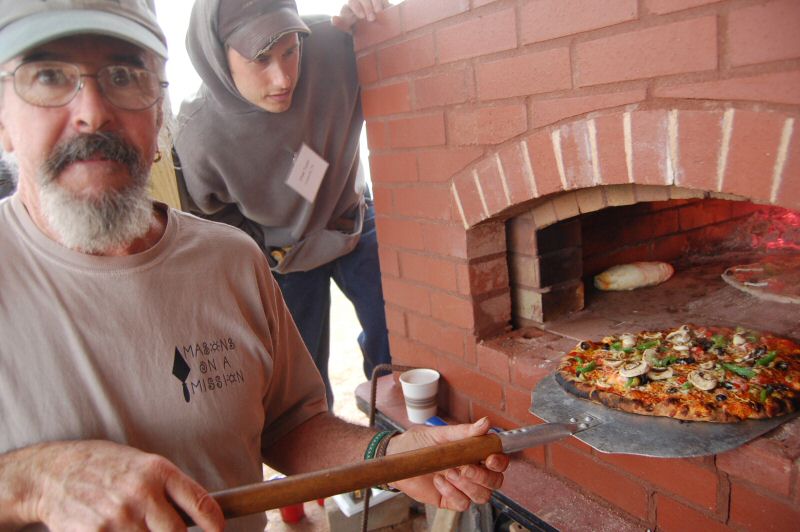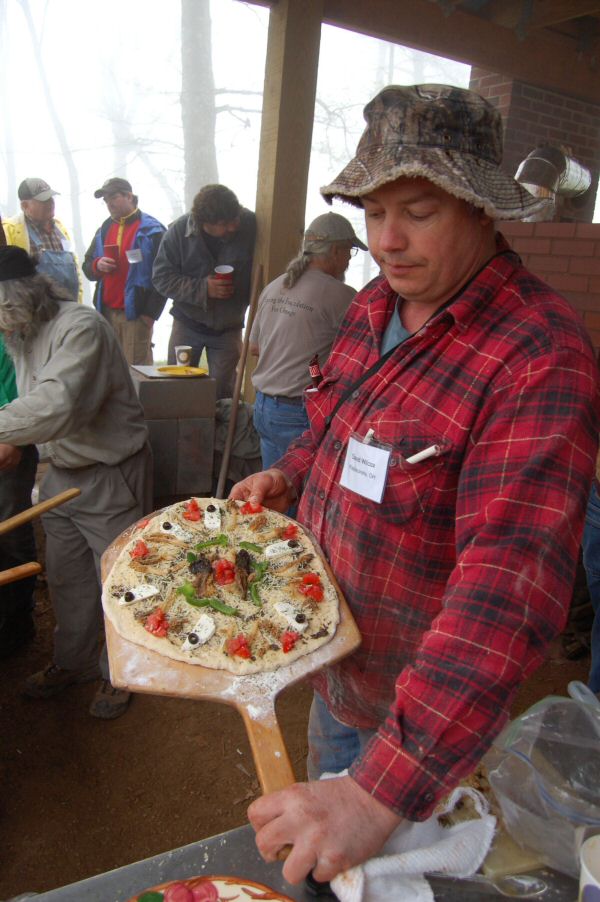 Local morel special.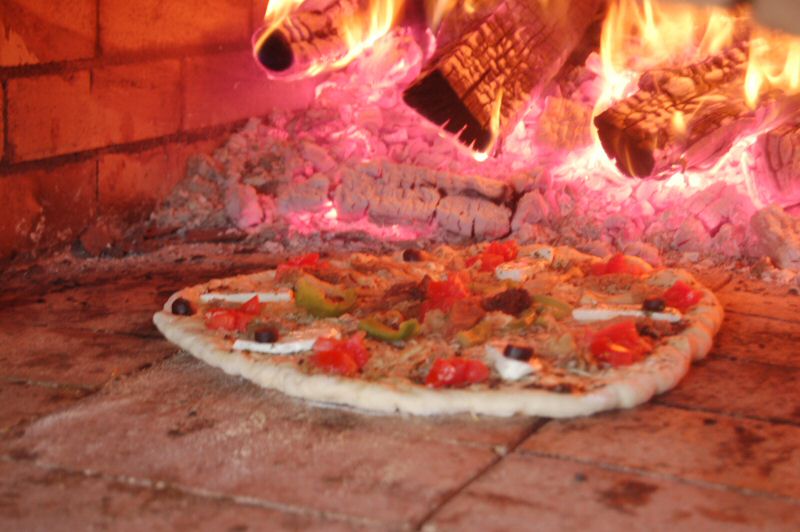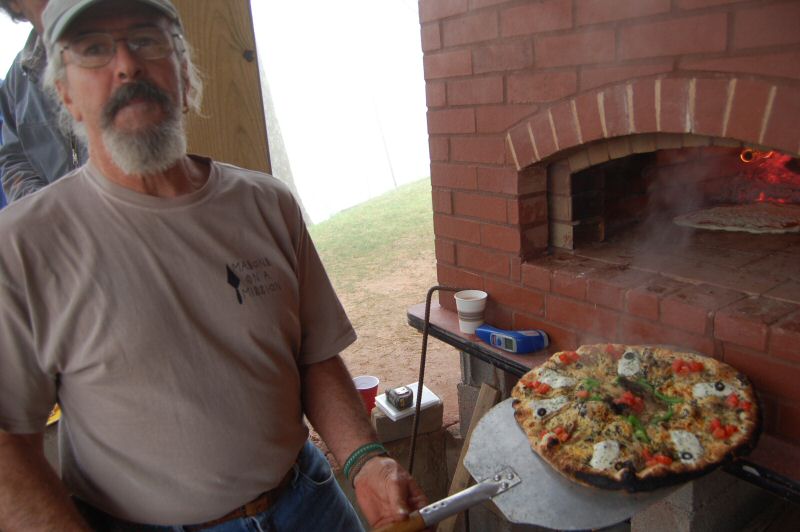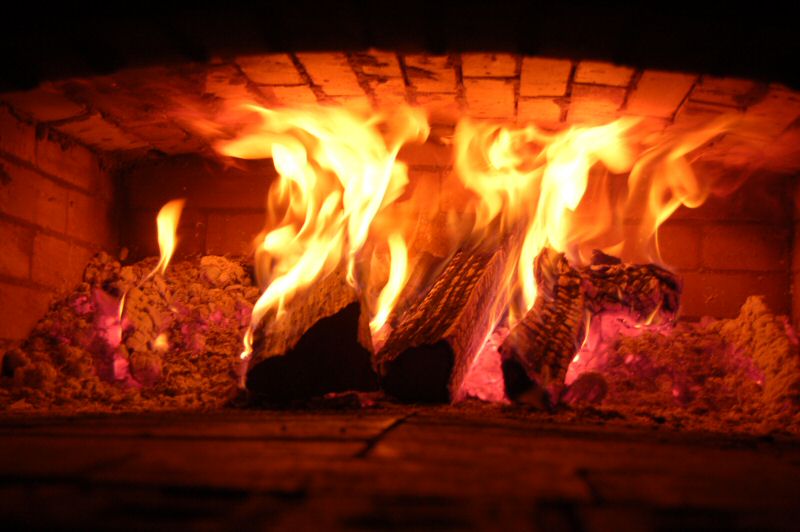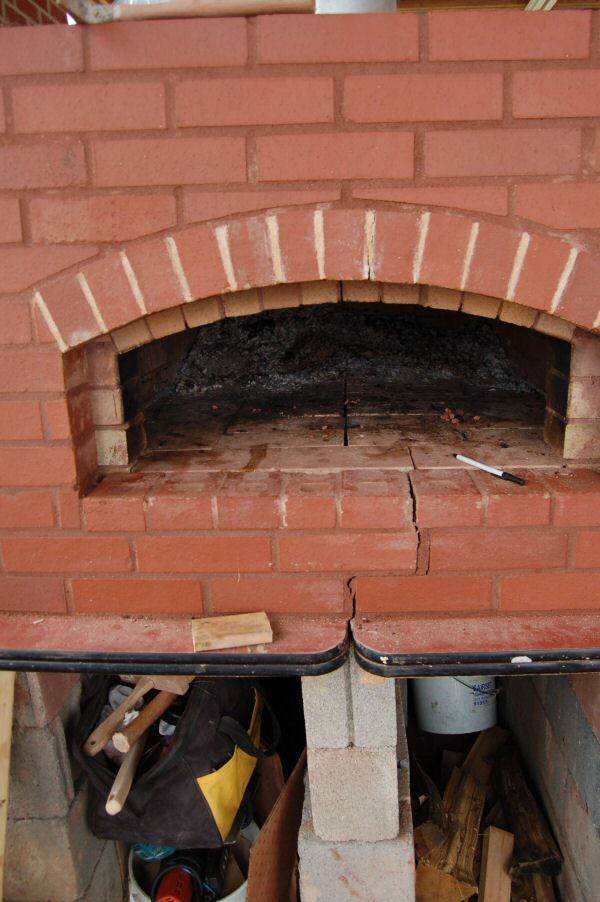 The floor buckled up in the centre. Likely from the outer concrete block supports sinking into the sand
due to the weight carried by the oven walls.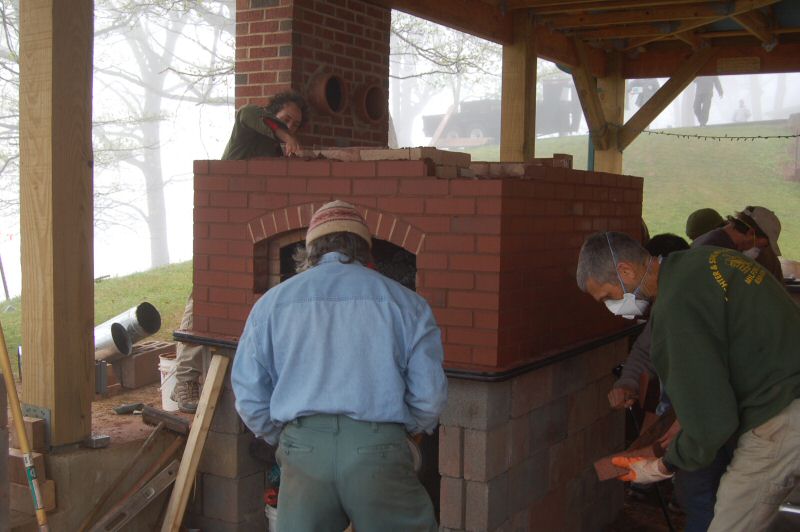 Teardown.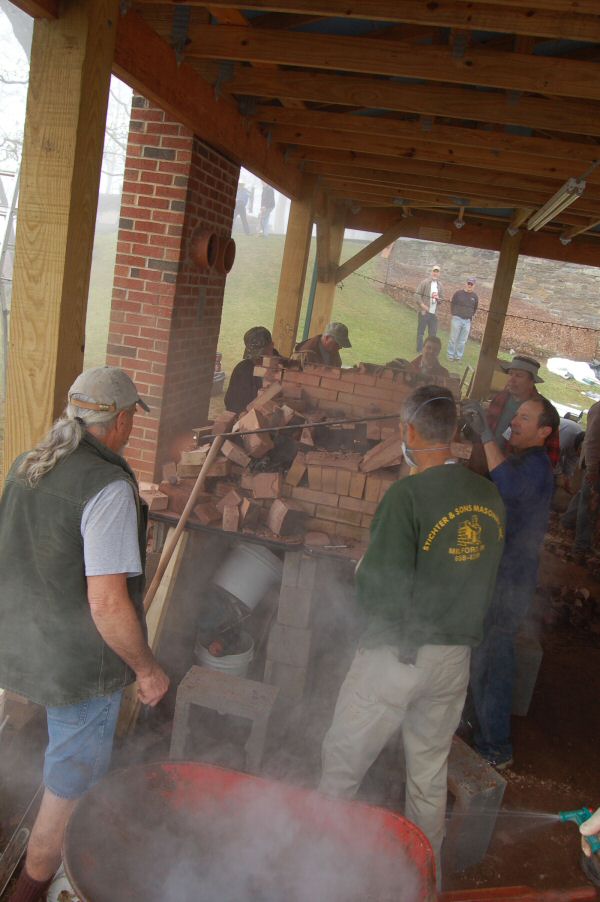 Somebody removed a bolt from the harness to early, with sudden results.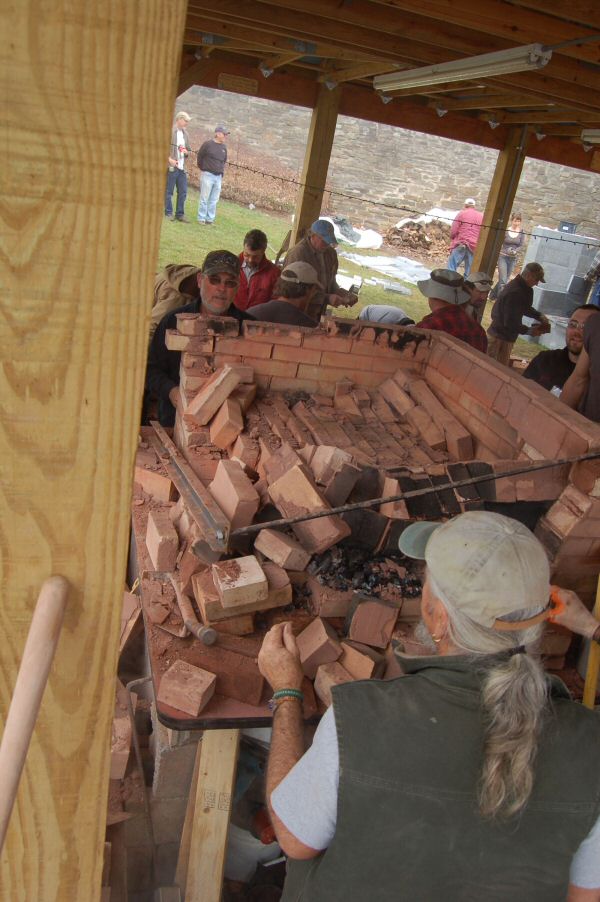 Collapsed vault.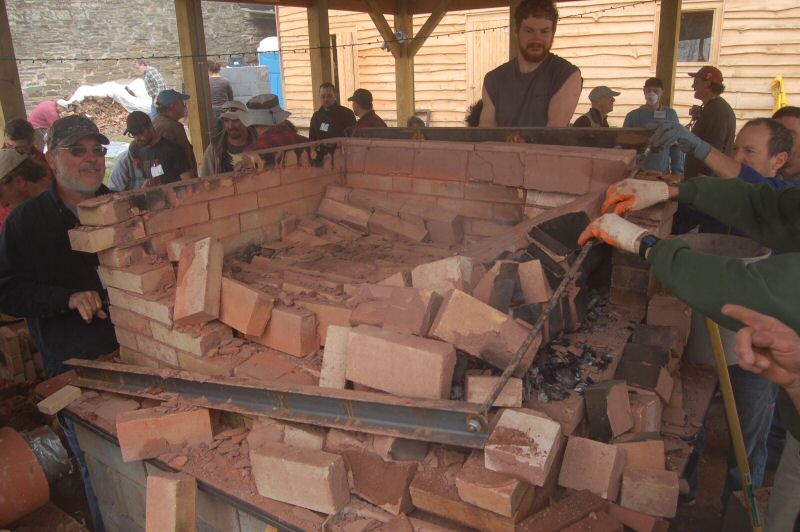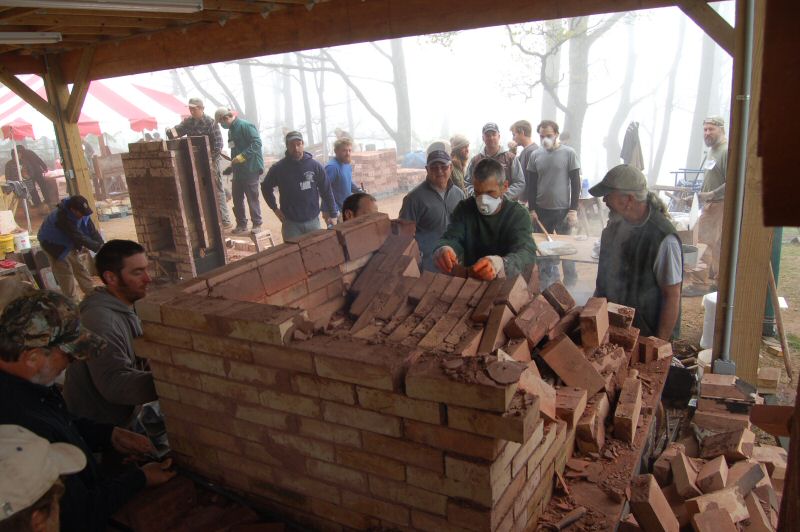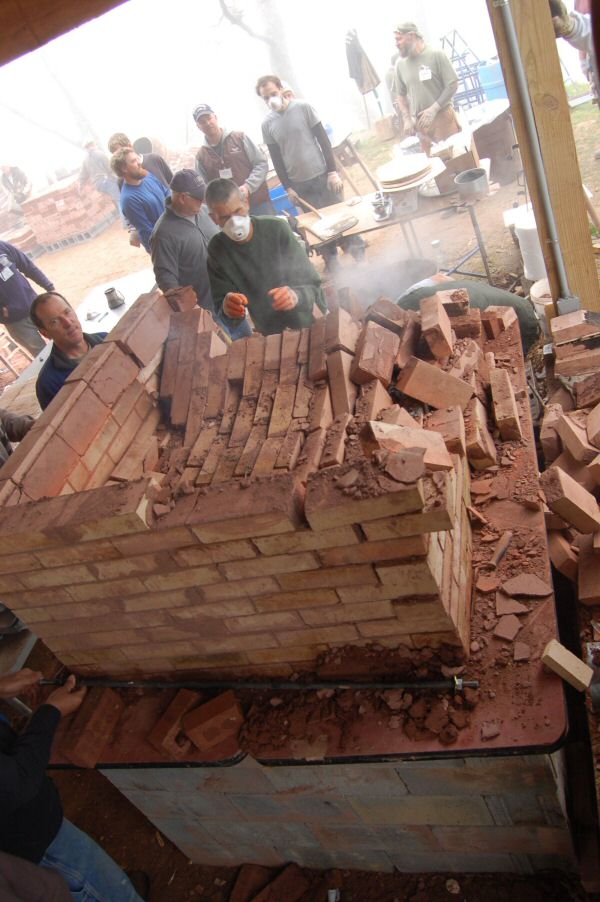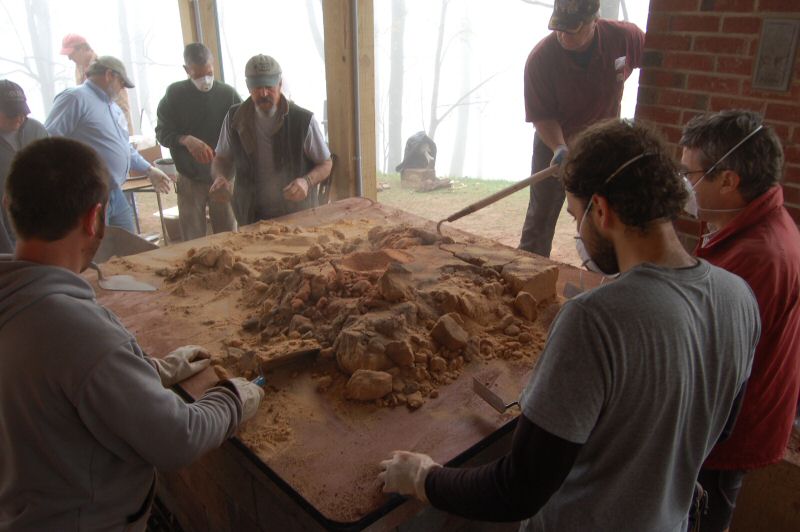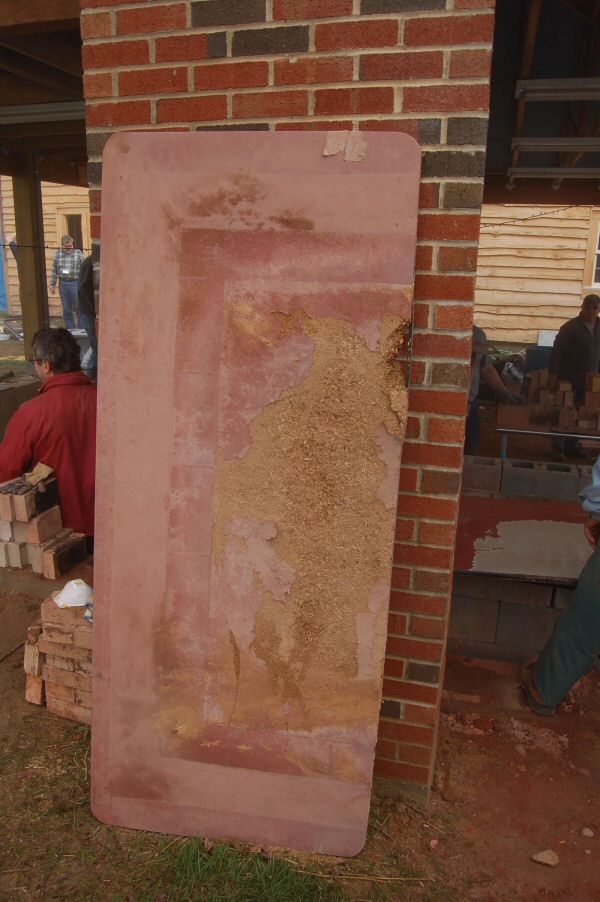 Heat conducted downwards through the sand underneath the hearth, and scorched the supporting
particle board table tops.
---
See also,
2007 Photo Report
2006 Photo Report
2004 Photo Report
2003 Photo Report
2002 Photo Report
2001 Photo Report
2000 Photo Report
1999 Photo Report
1998 Photo Report
1997 Photo Report
This page was last updated on May 1, 2011
This page was created on April 24, 2011
Back to: