2008 MHA Annual Meeting
22" Contraflow Heater
with White Oven and Replaceable Firebox
with William Davenport
Note: A set of brick-by-brick plans for this heater core is included in the MHA Heater Plans Portfolio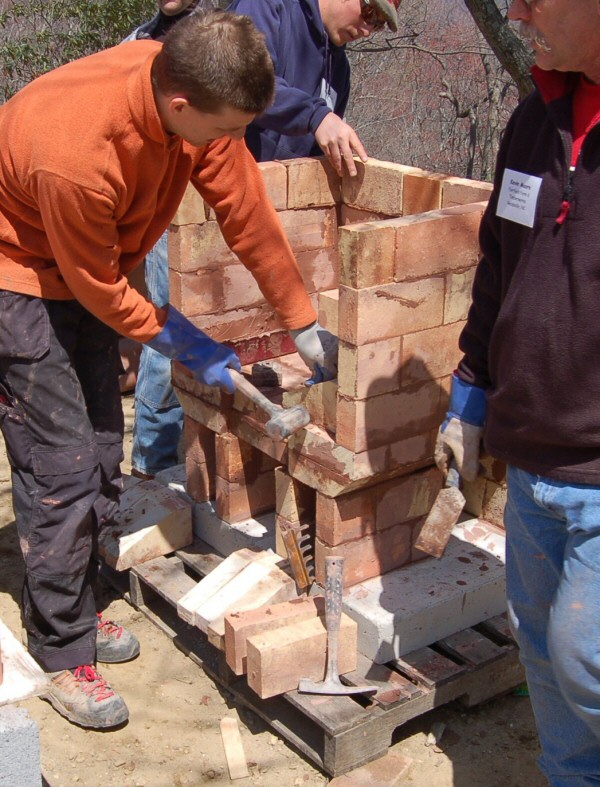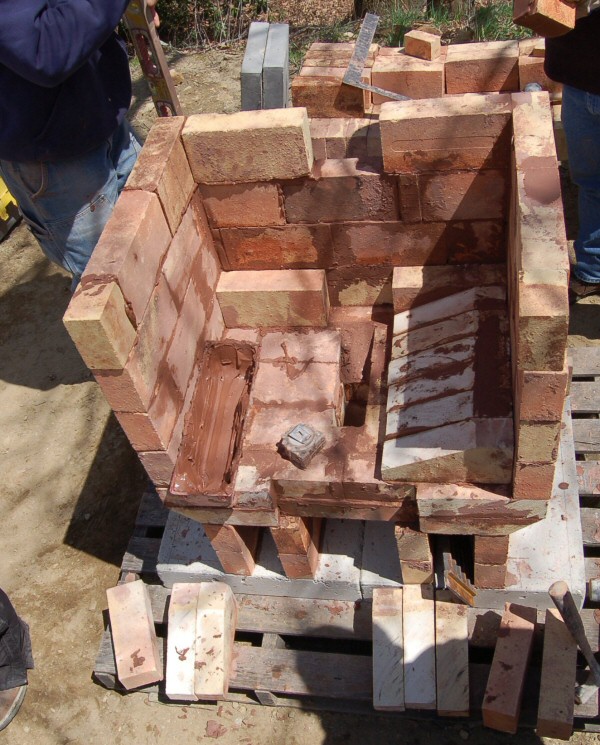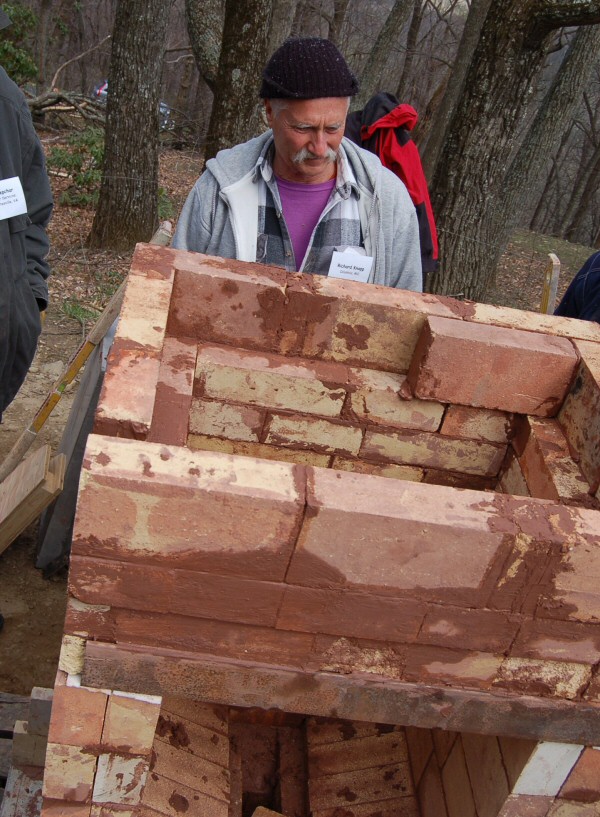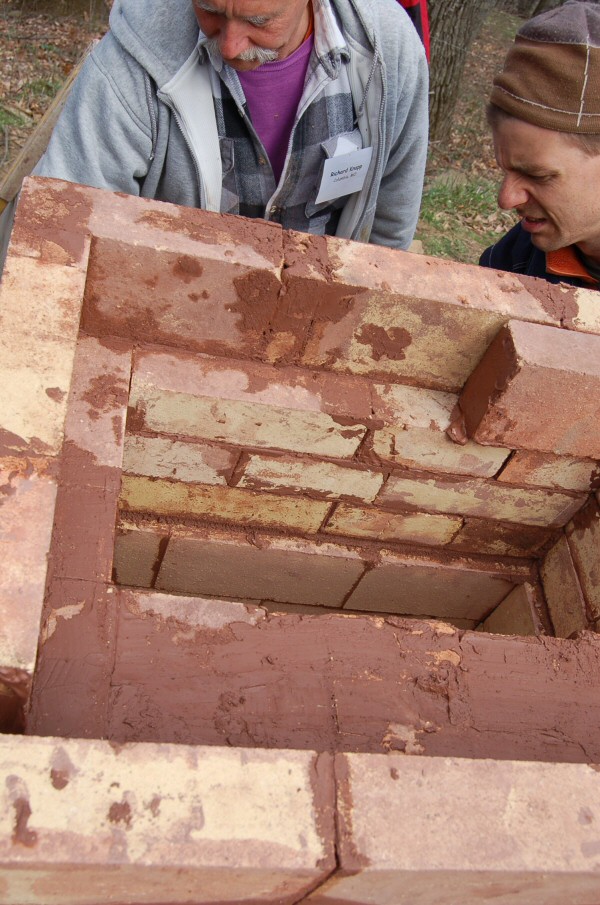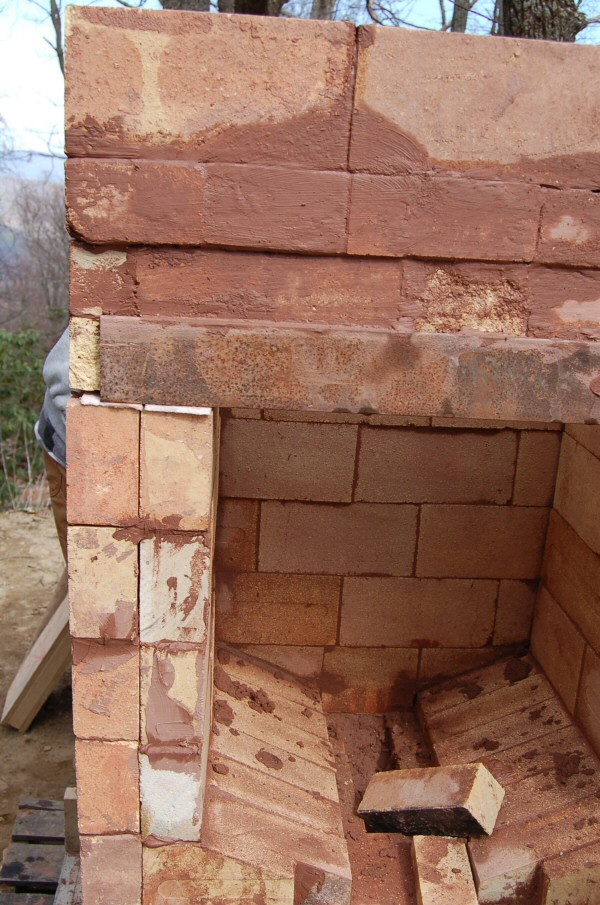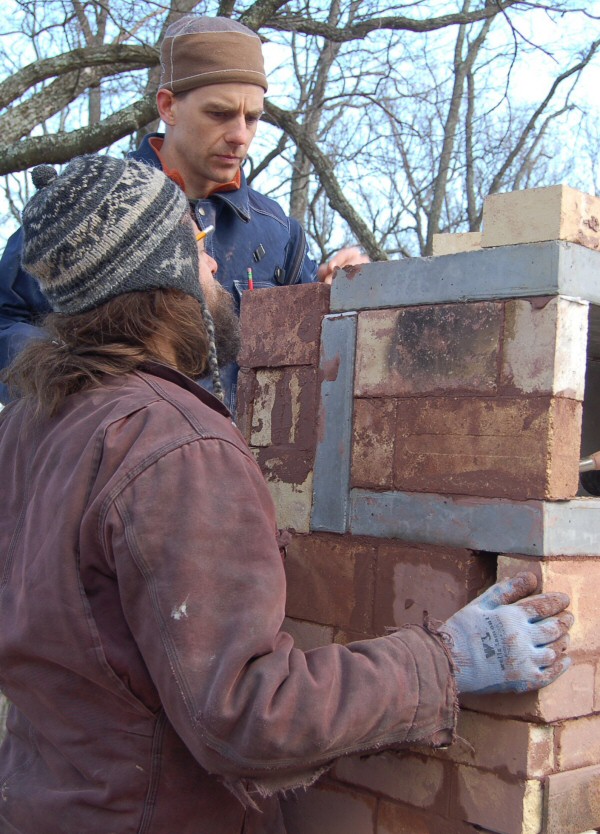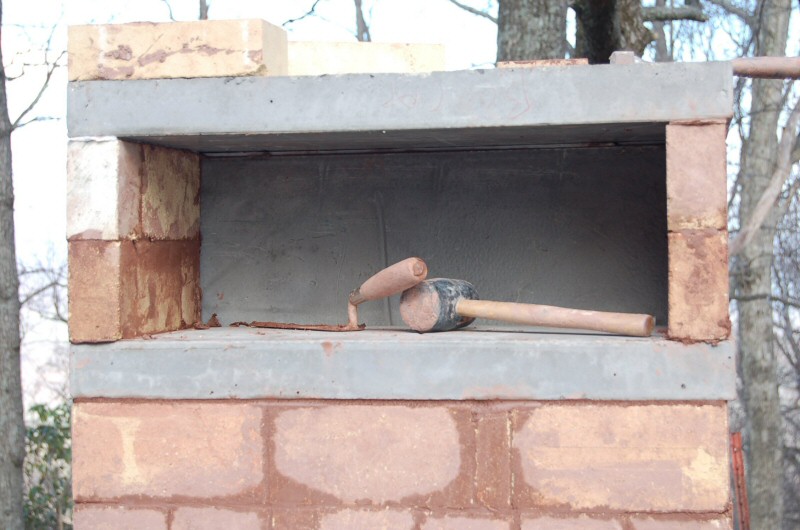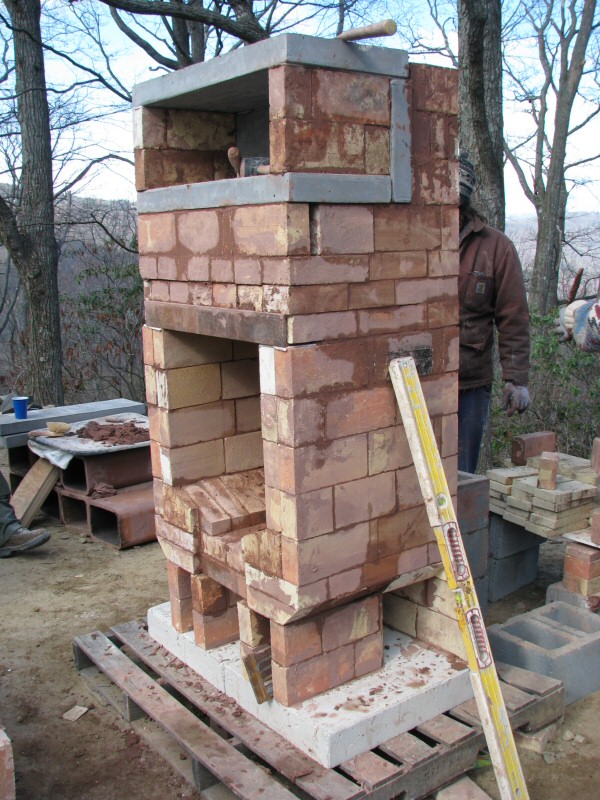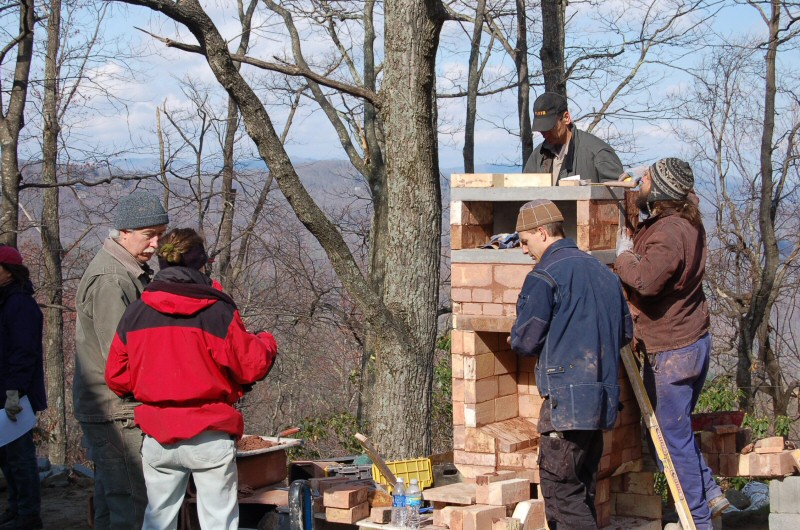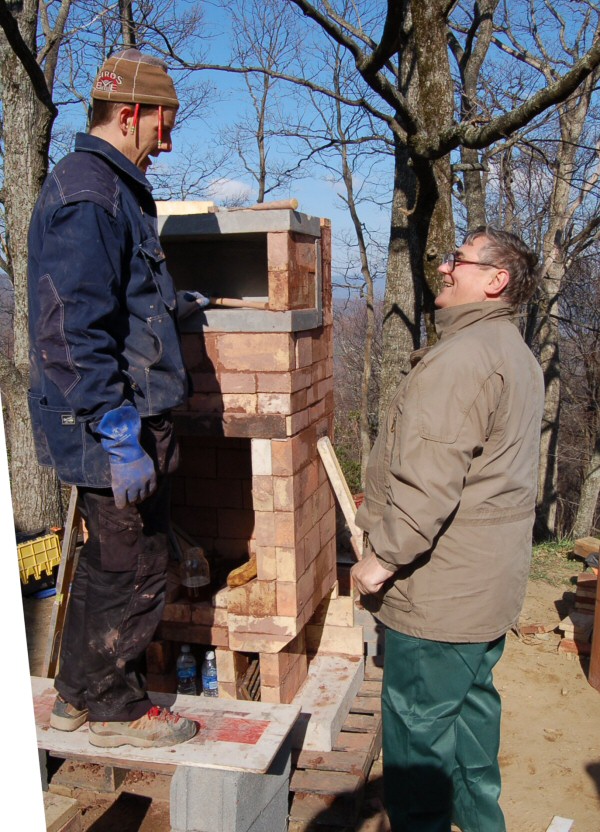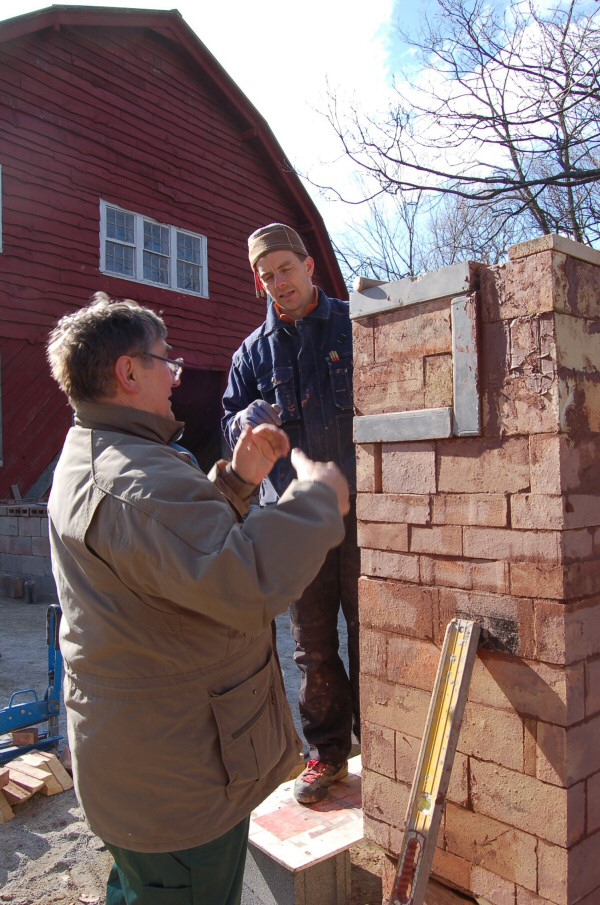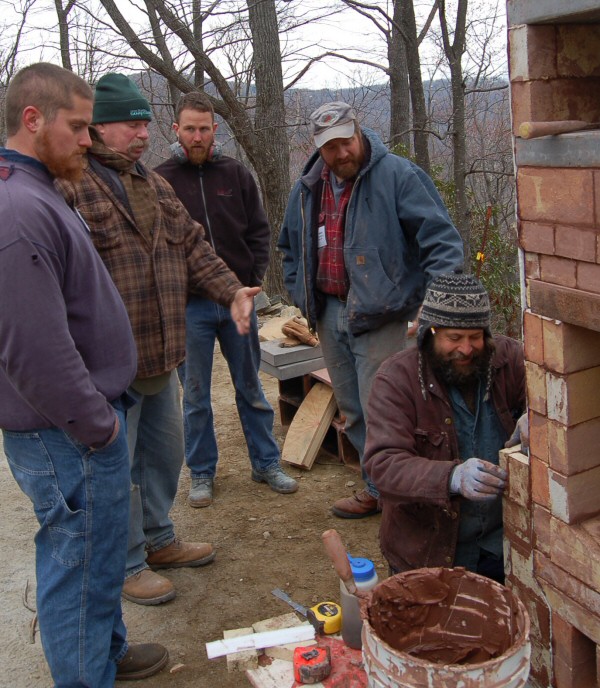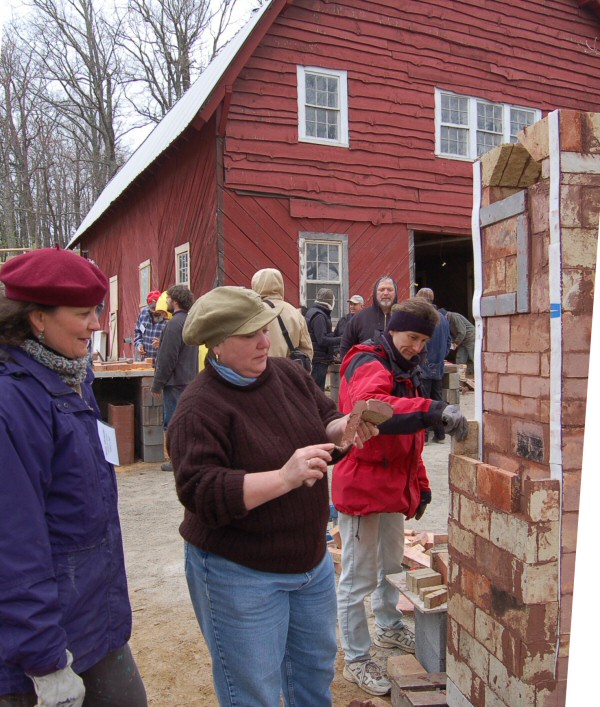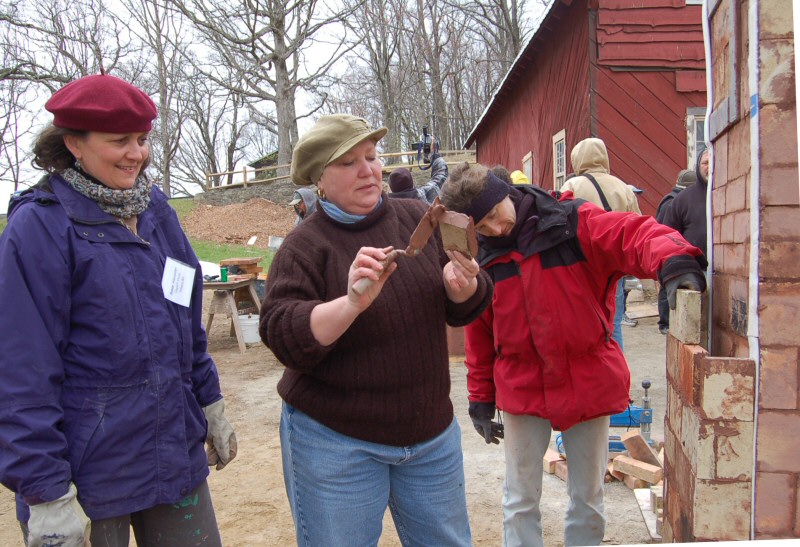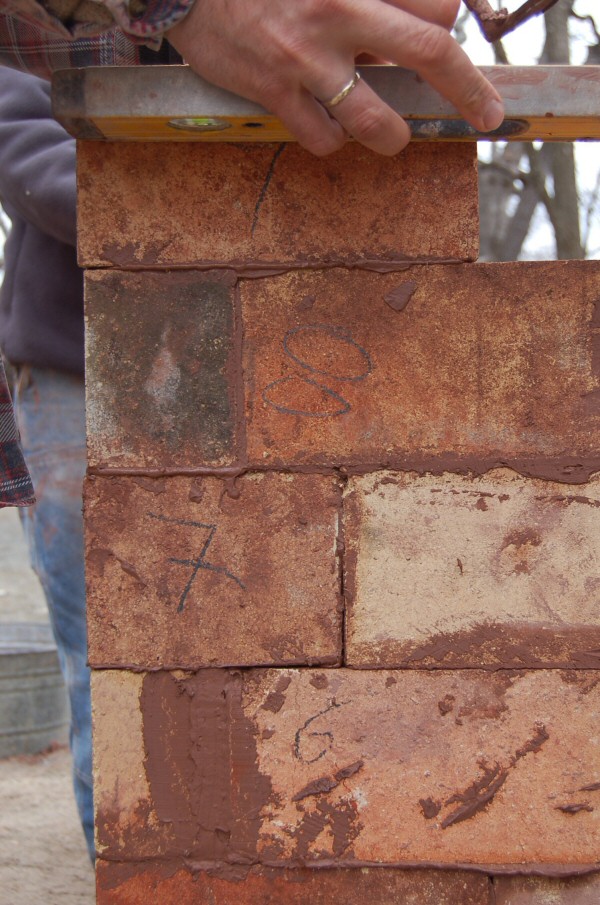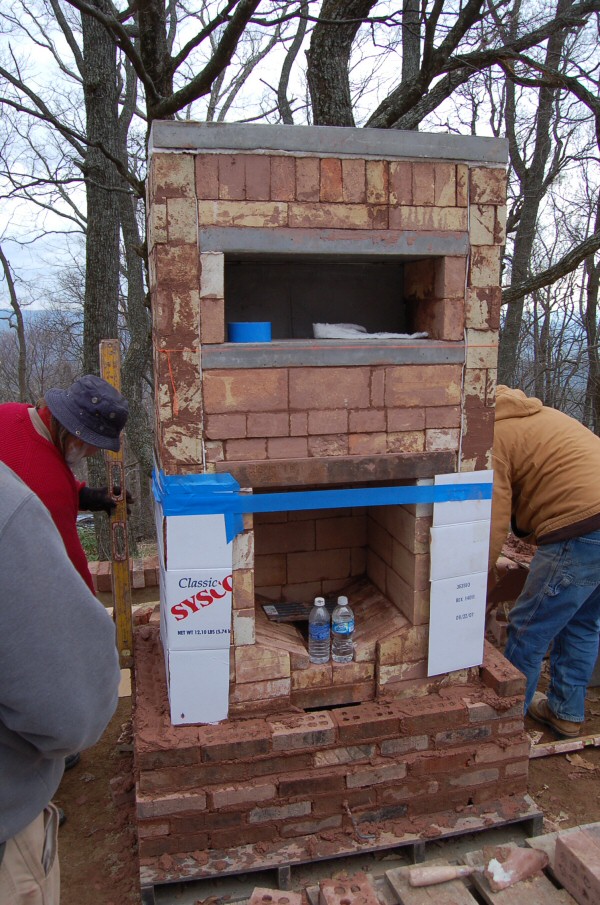 The brick facing is started.
The heater core is wrapped with corrugated cardboard to provide an expansion/slip joint betwee the
core and the facing. The facing is slushed tight to the cardboard with mortar, to ensure adequate heat
transfer.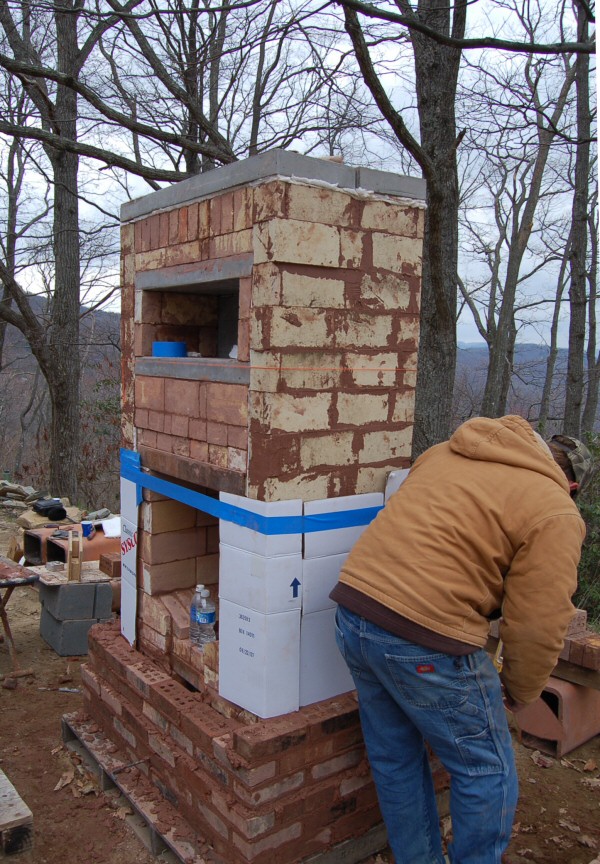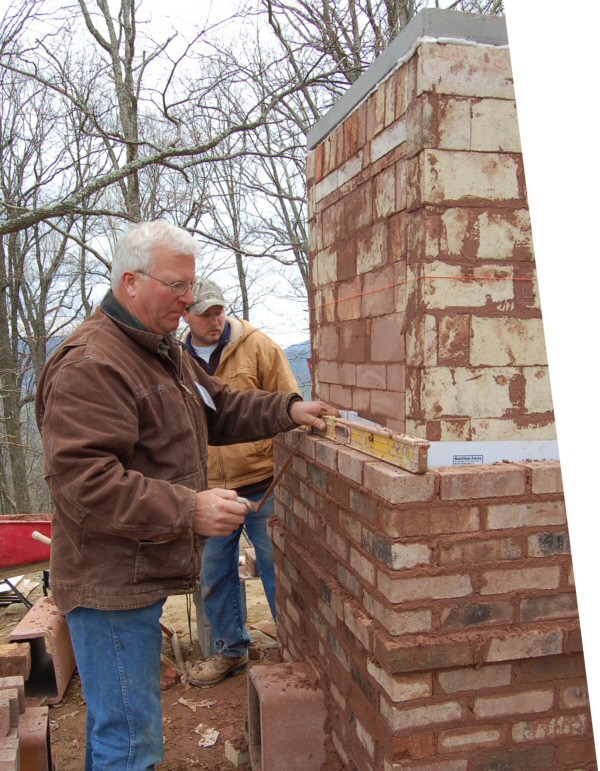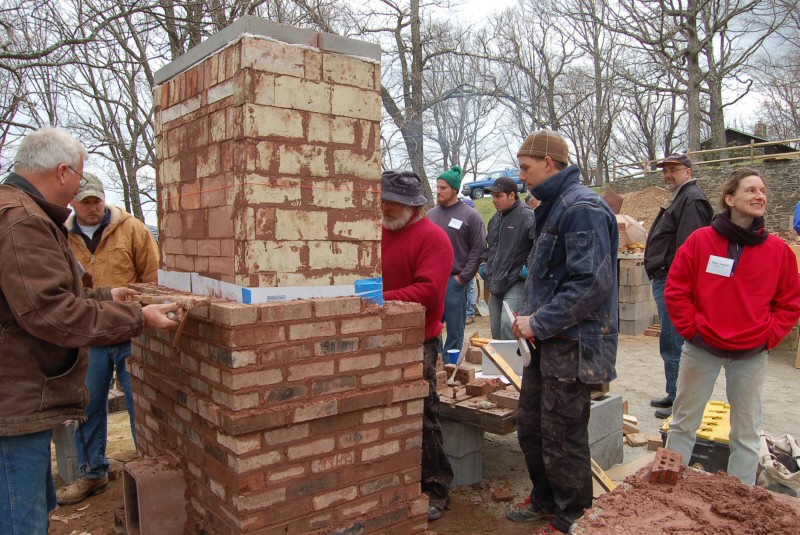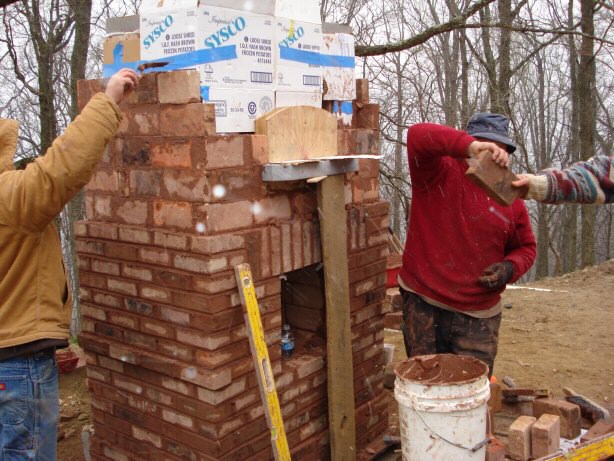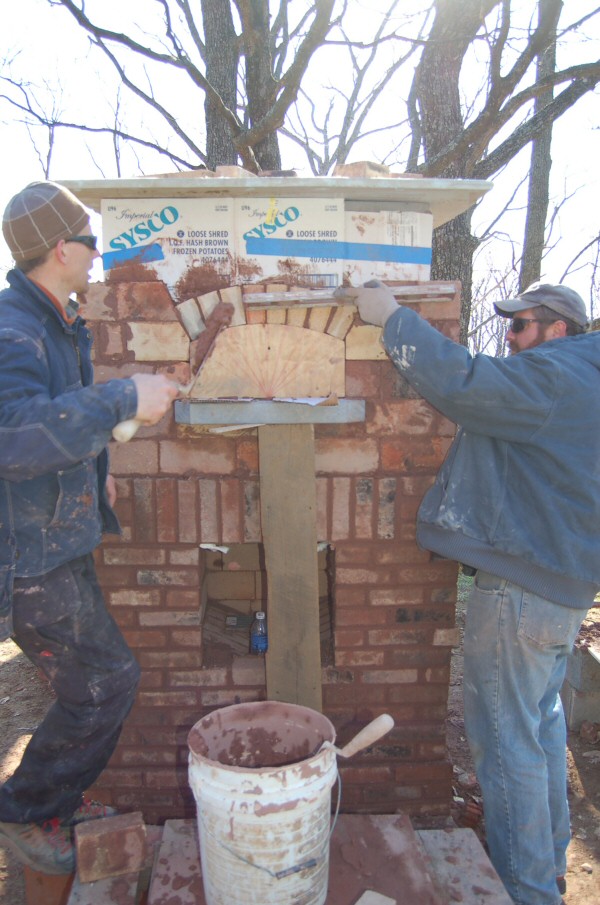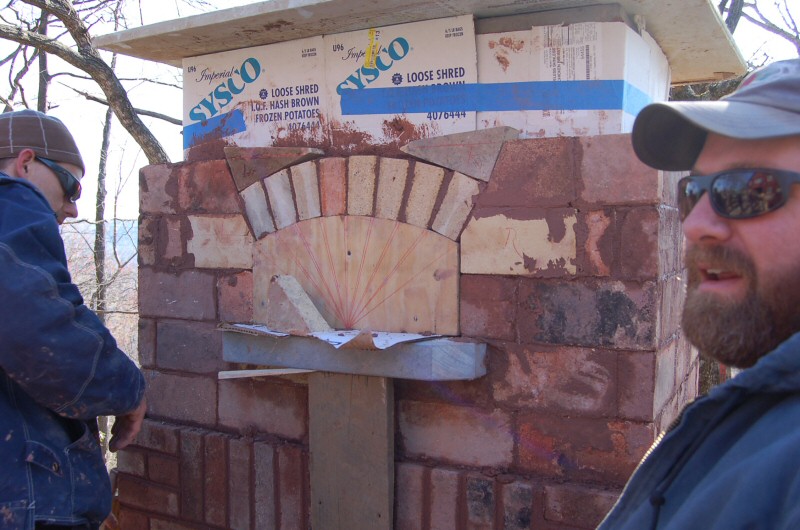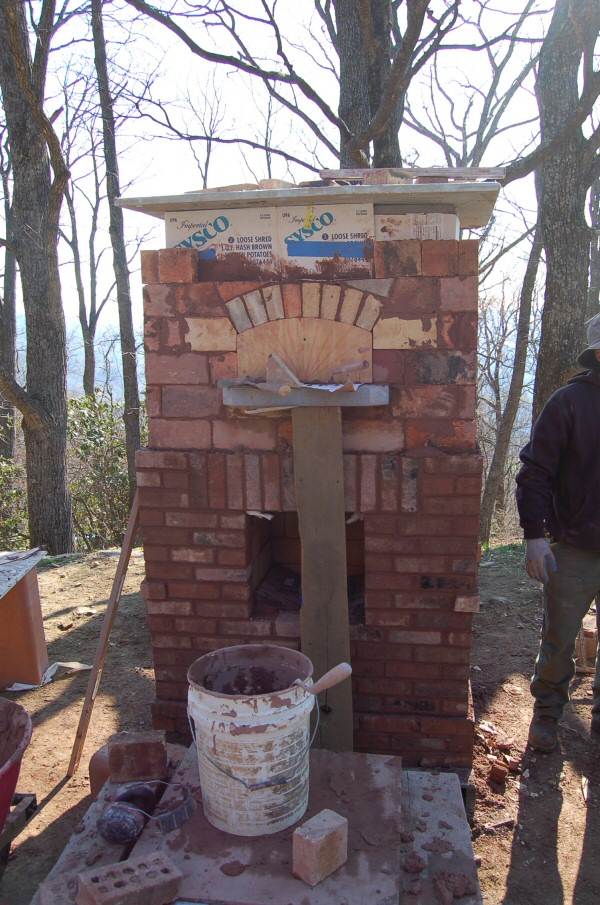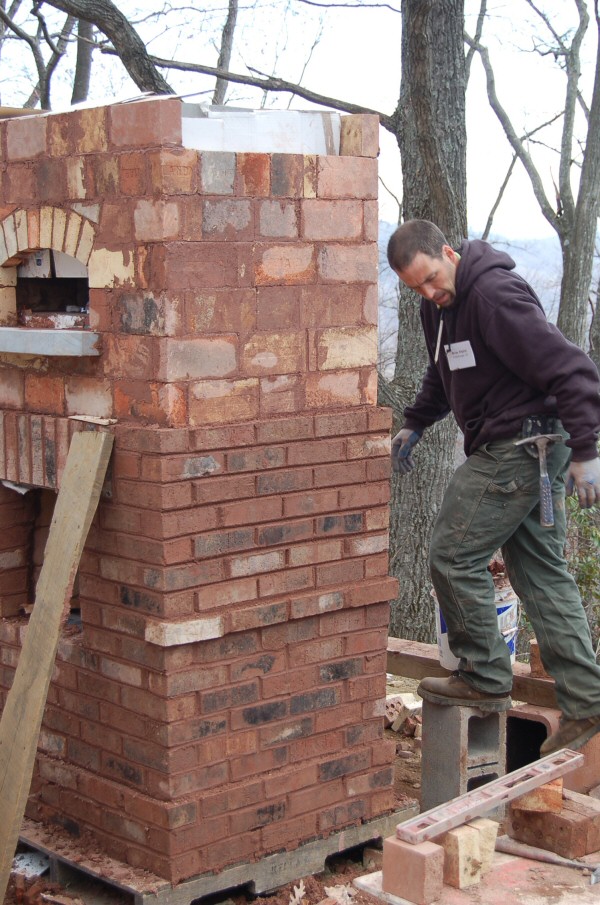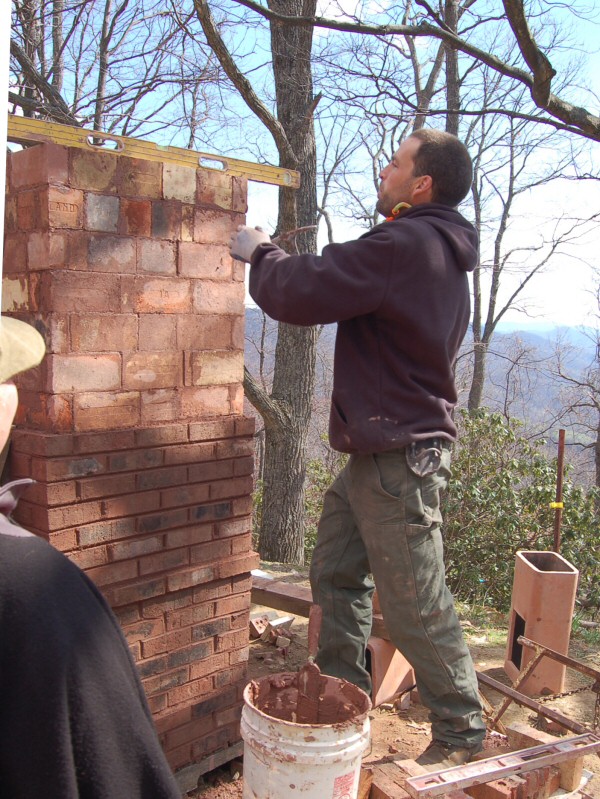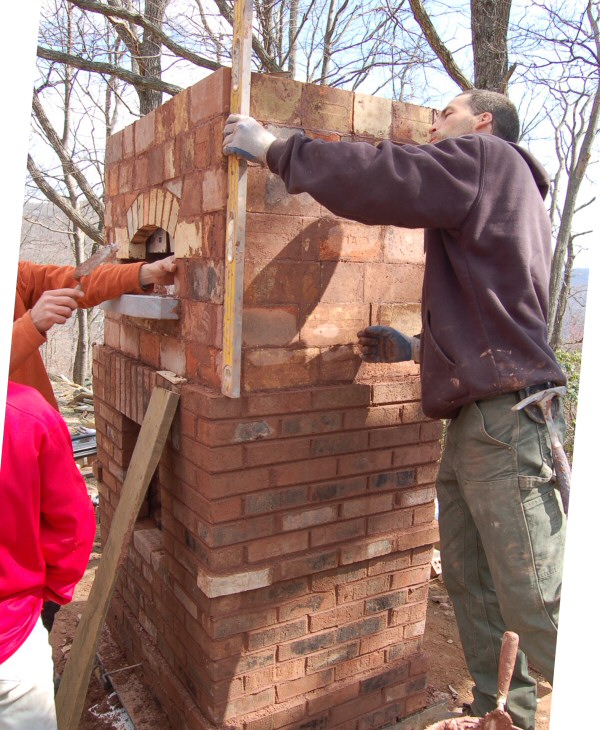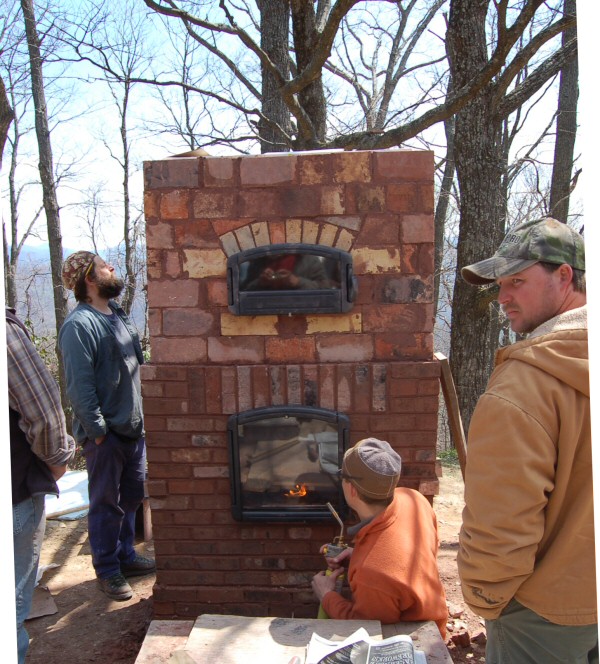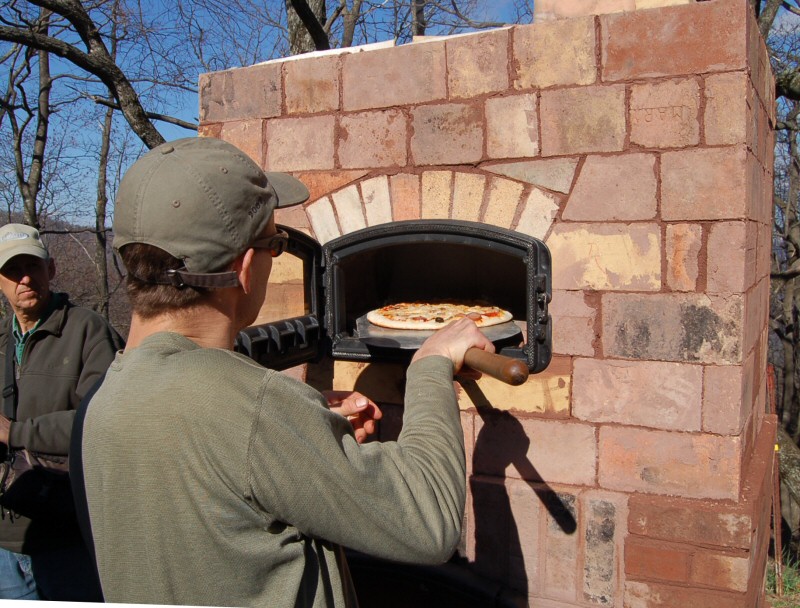 Baking pizza at the party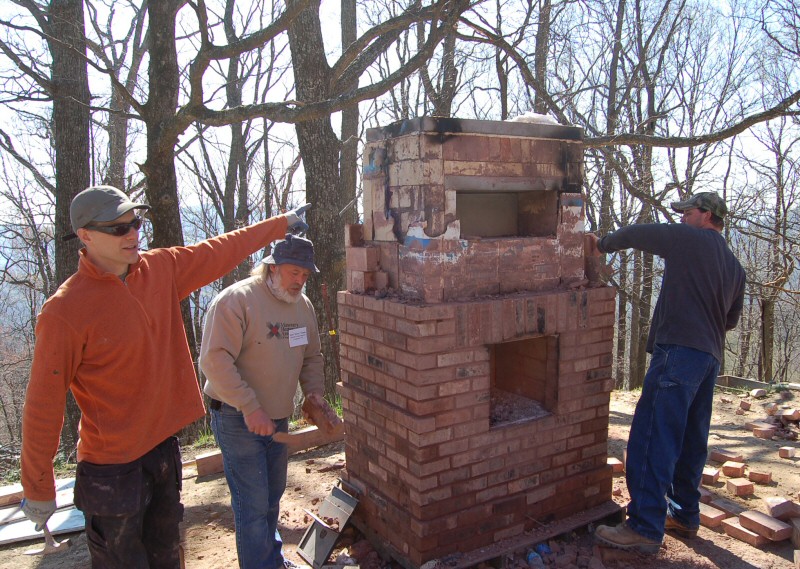 Teardown.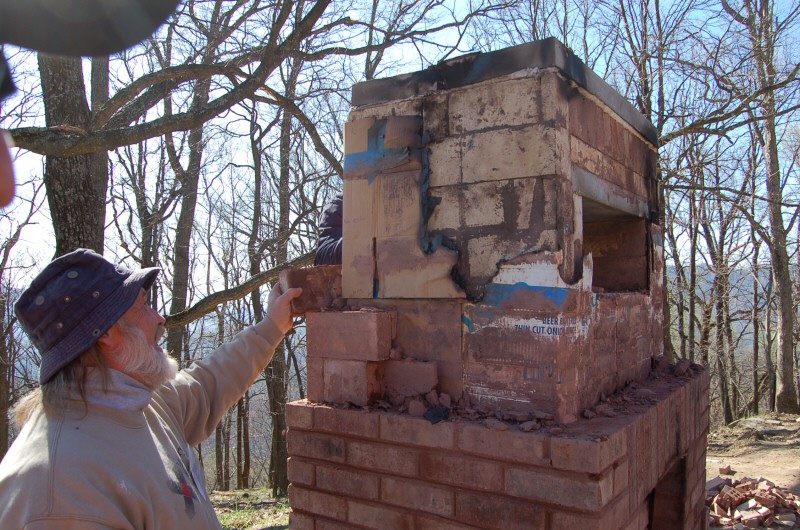 Check out where the cardboard burned out.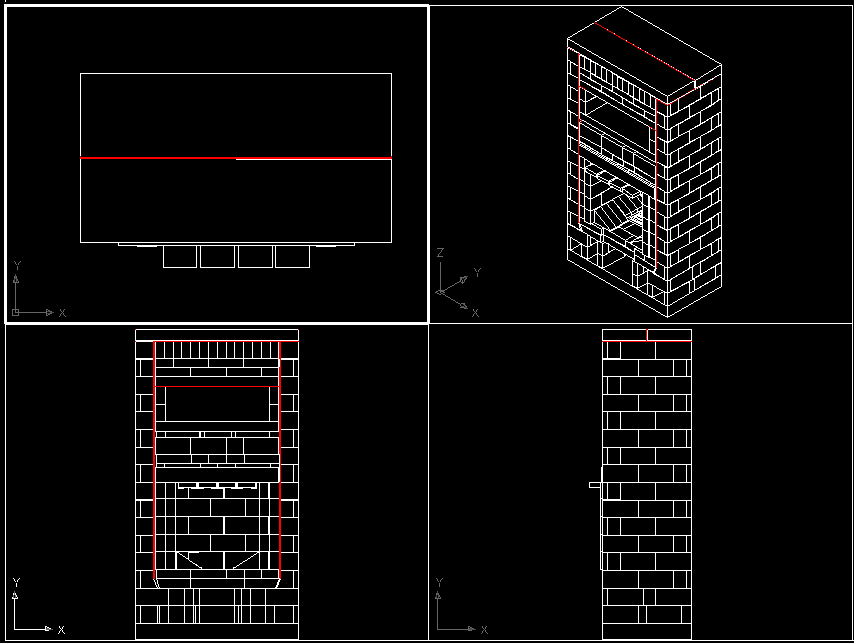 3-D CAD model of this heater. Drawings for this heater, including brick-by-brick
3-D assembly drawings for the core, are included in MHA's Heater Plans Portfolio
2007 Photo Report
2006 Photo Report
2004 Photo Report
2003 Photo Report
2002 Photo Report
2001 Photo Report
2000 Photo Report
1999 Photo Report
1998 Photo Report
1997 Photo Report
This page was last updated on September 26, 2008
This page was created on April 30, 2008
Back to: