2008 MHA Annual Meeting
Soapstone Facing Demo
with Allan Turner, Alberene Soapstone Company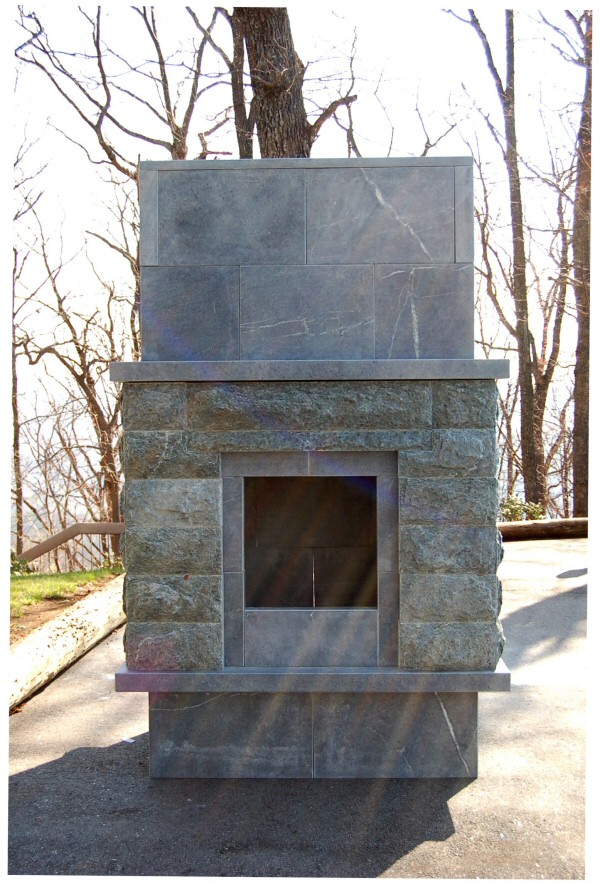 Alan Turner from Alberene in Schuyler, VA, brought down this beautiful split face soapstone facing
that he custom cut. Alberene donated it to the MHA auction, where it fetched $3,500.00, a genuine
bargain.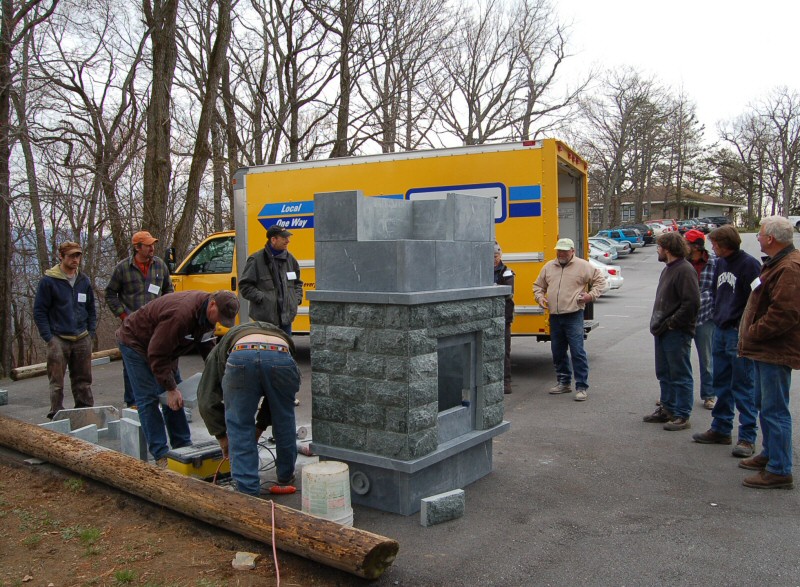 John McDougall watches as Marty Pearson demonstrated some soapstone finishing and installation
techniques.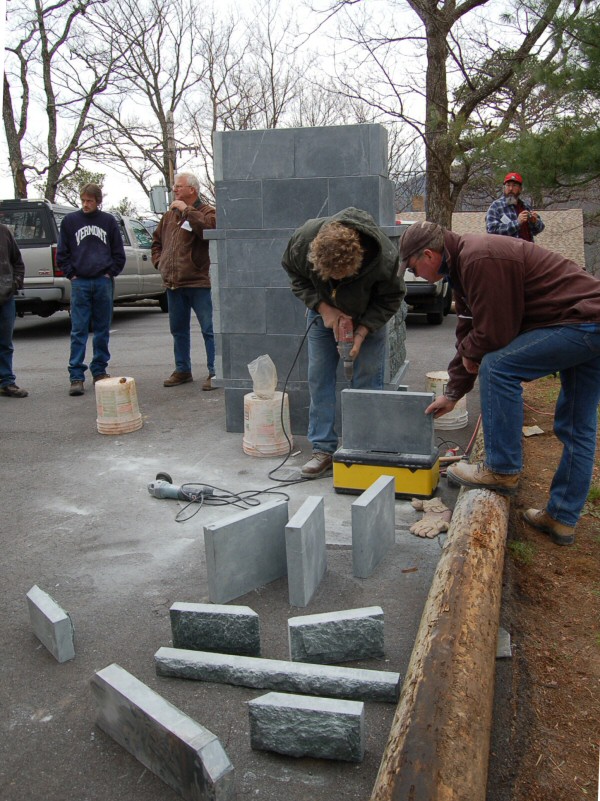 John helps as Marty drill out some corner holes and channels for steel clips.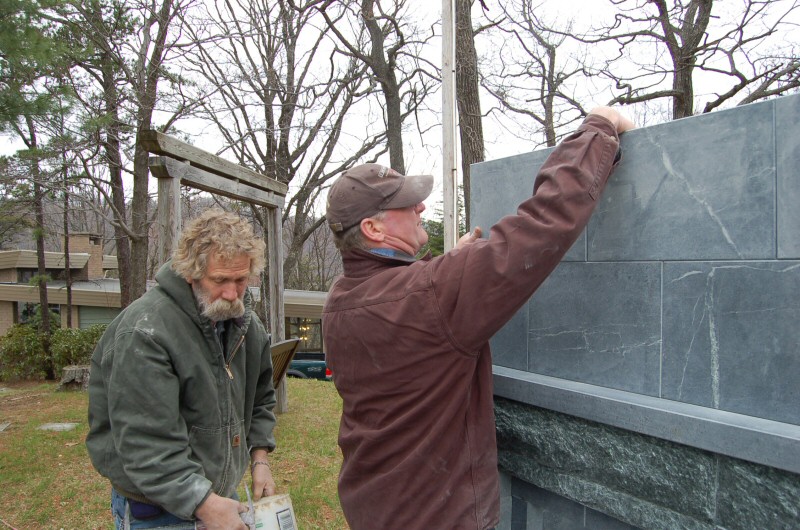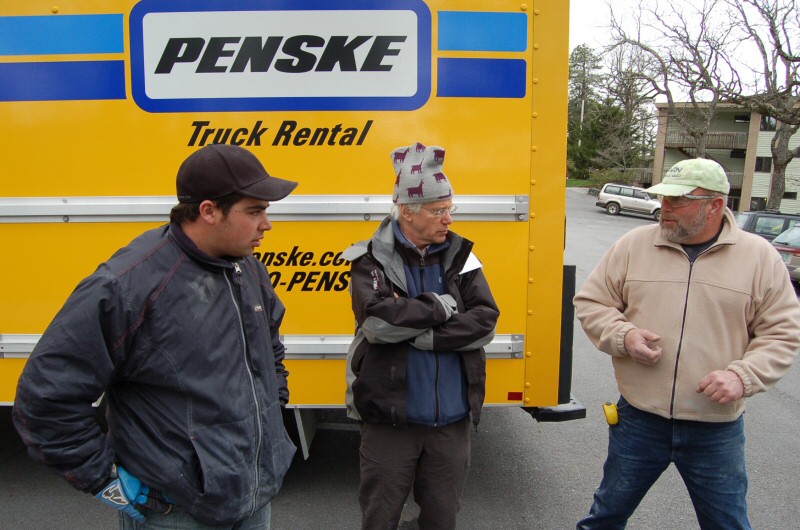 Three soapstone honchos confer.
From left to right: Jean-Francois Vachon, owner of Pierres Steatites in Quebec, Doug Hargrave, mid-Atlantic distributor for Tulikivi,
and Allan Turner from Alberene Soapstone Company.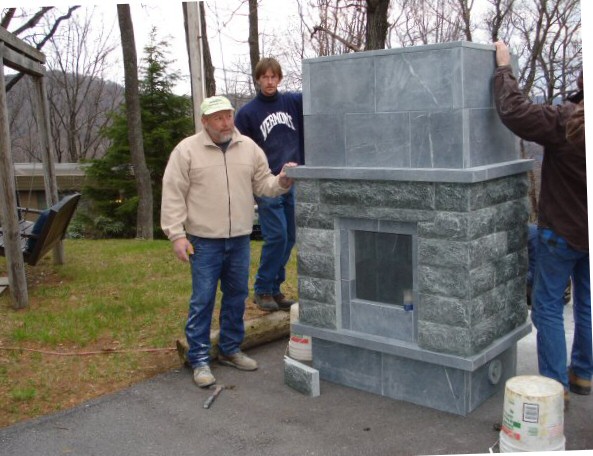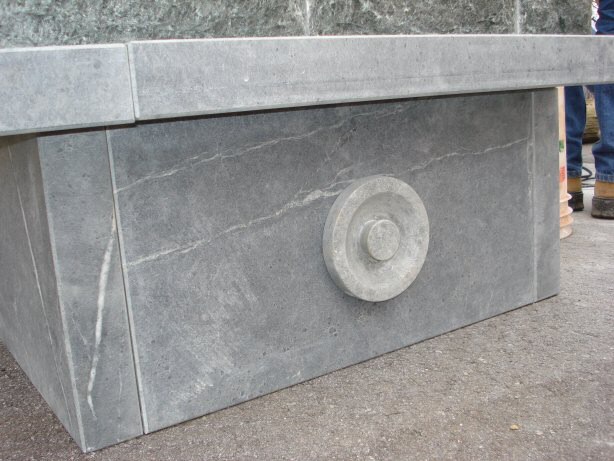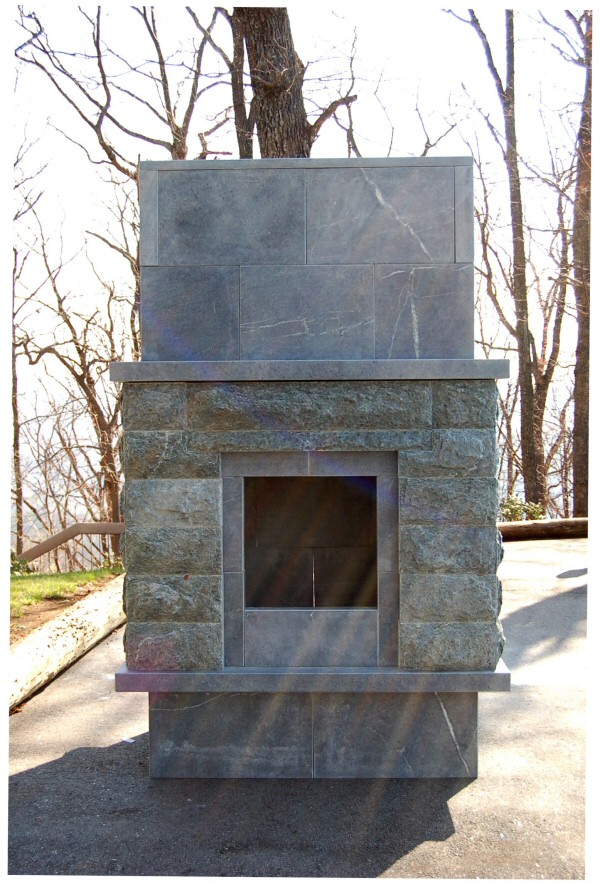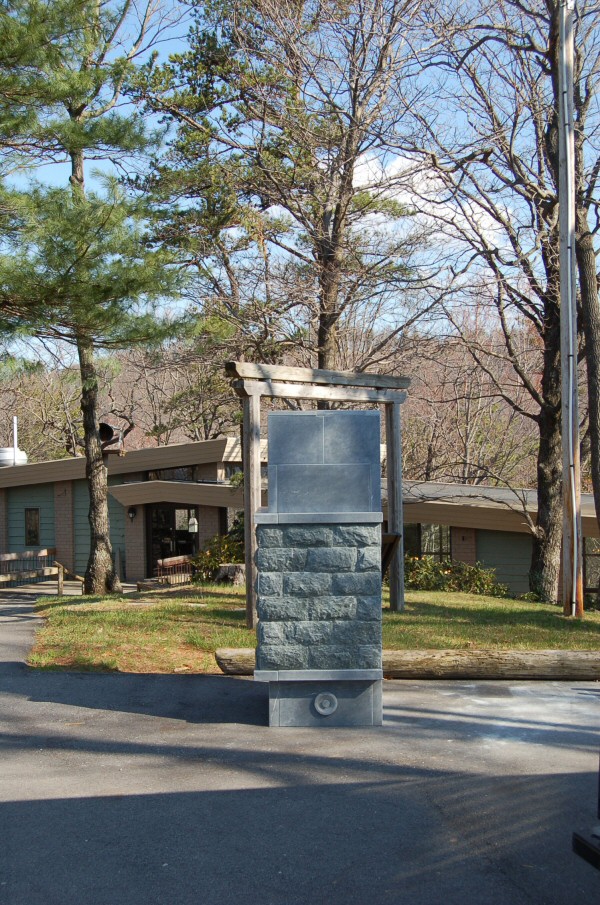 See also,
2007 Photo Report
2006 Photo Report
2004 Photo Report
2003 Photo Report
2002 Photo Report
2001 Photo Report
2000 Photo Report
1999 Photo Report
1998 Photo Report
1997 Photo Report
This page was last updated on May 25, 2008
This page was created on May 2, 2008
Back to: