Austrian Kachelofen Workshop with Richard Jussel
The Austrian Tile Stove Association shipped over a pallet of Kachelofen material specially for this workshop.
Unfortunately, U.S. Customs did not like the fact that the wooden pallet was not shrink wrapped, and refused
entry for the shipment.
MHA being the resourceful organization that it is, Tom Trout was able to supply some Kachelofen components
and hardware from his own stock. The outer shell was built from firebrick instead of Kacheln.
Richard prepared a complete set of drawings for this stove, done to the same standard of documentation
that is required for a professional heater mason in Austria.
These plans are included in MHA's Plans Portfolio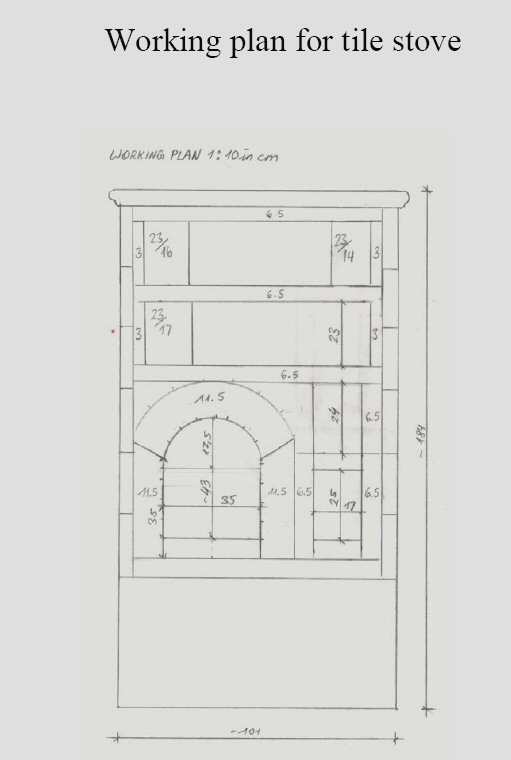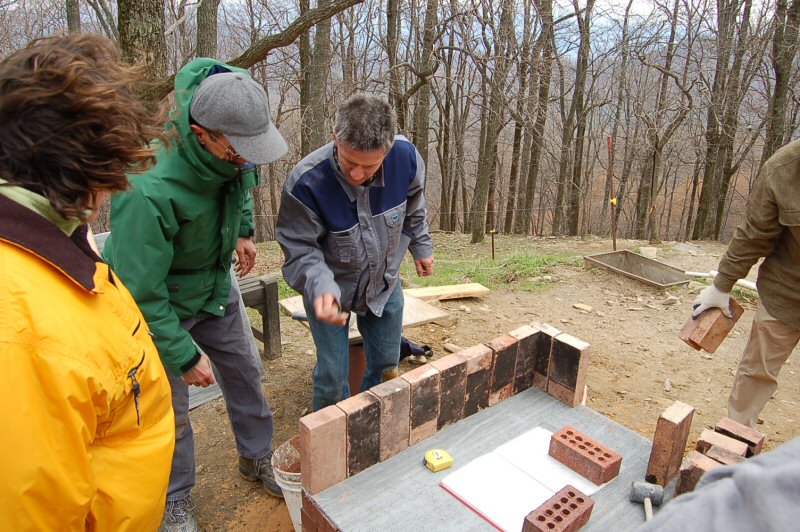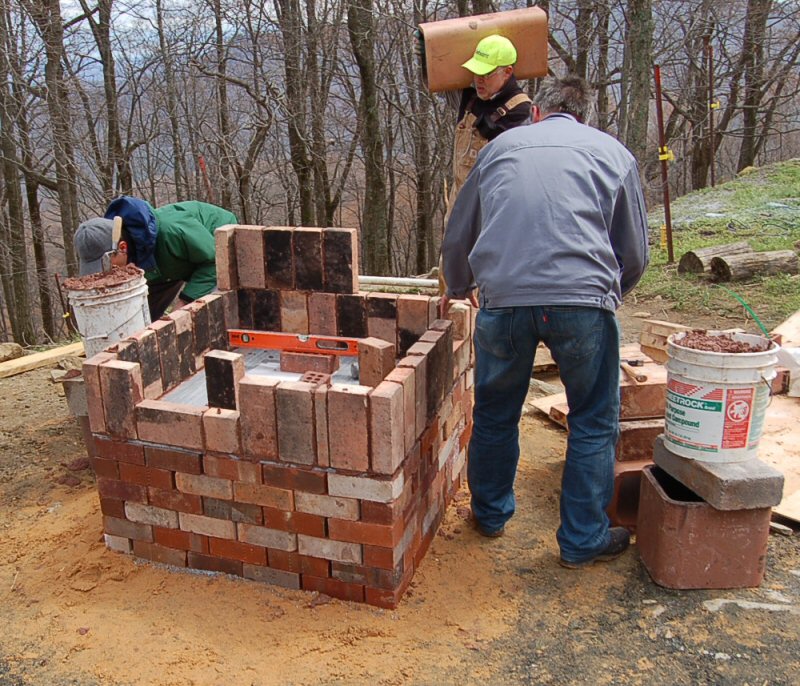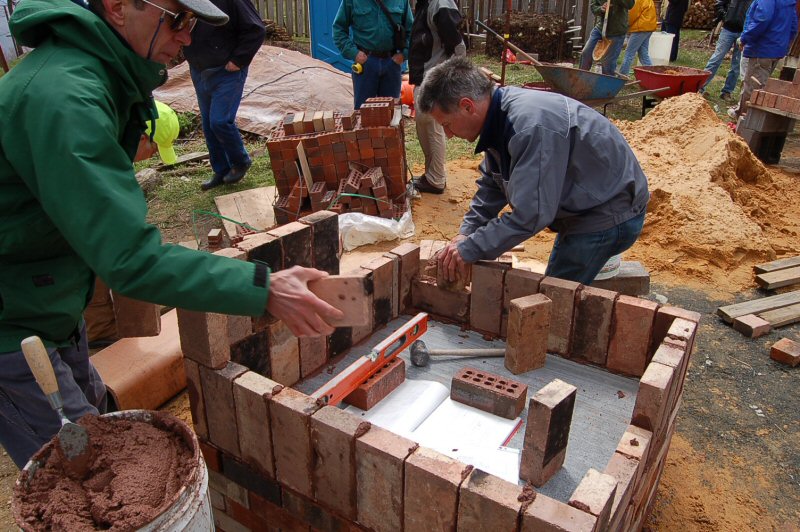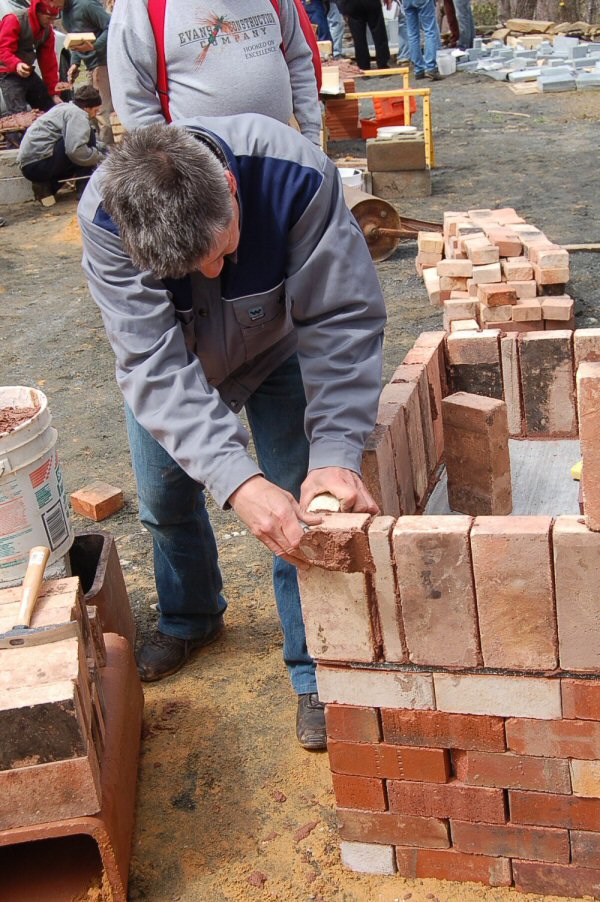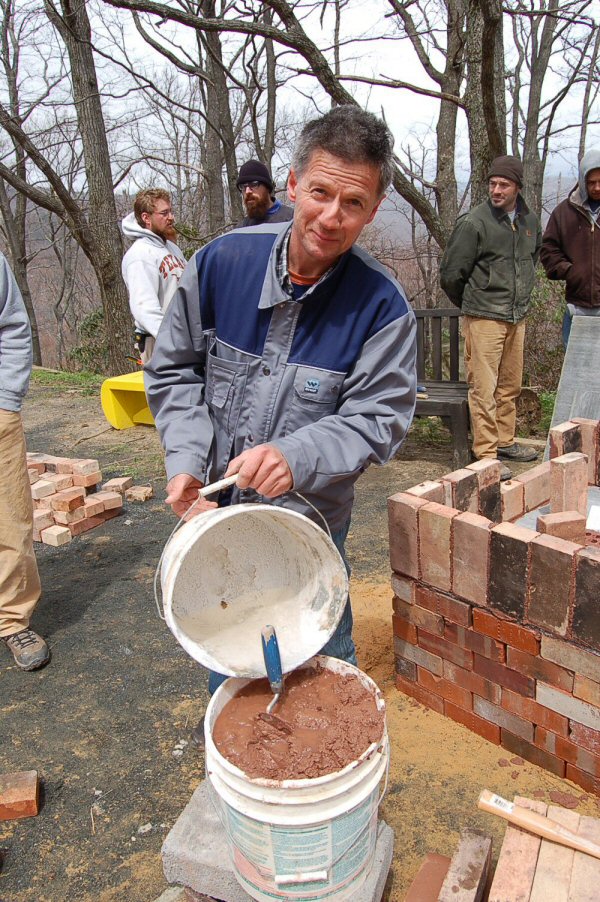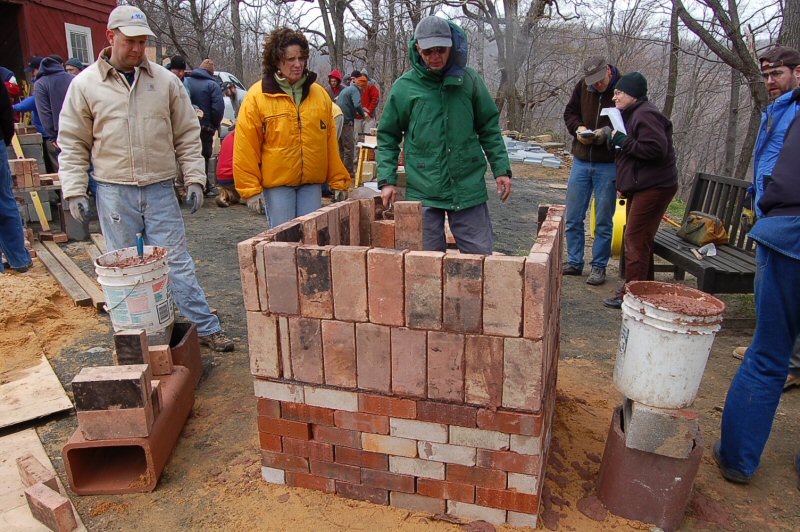 Demonstrating the wire clipping system used for Kachel construction.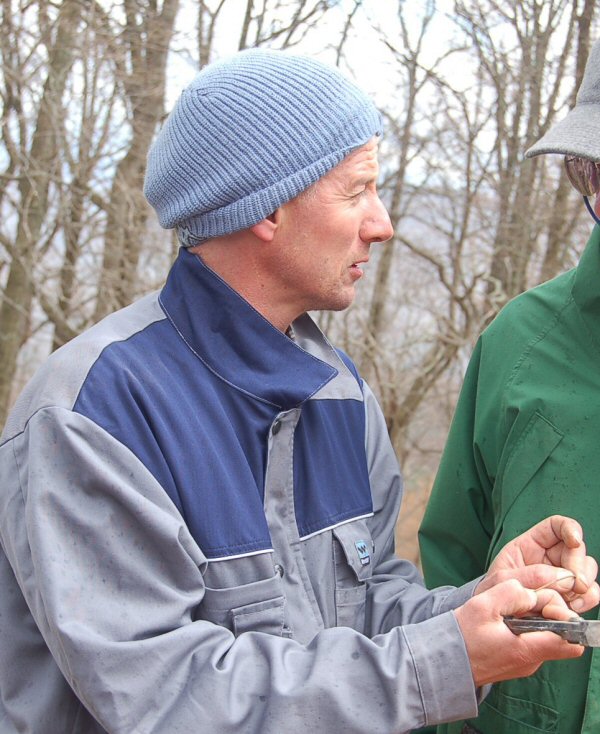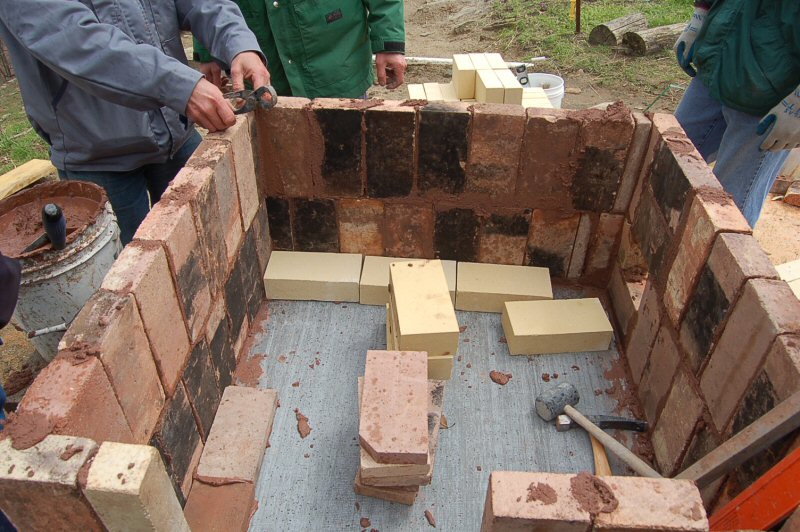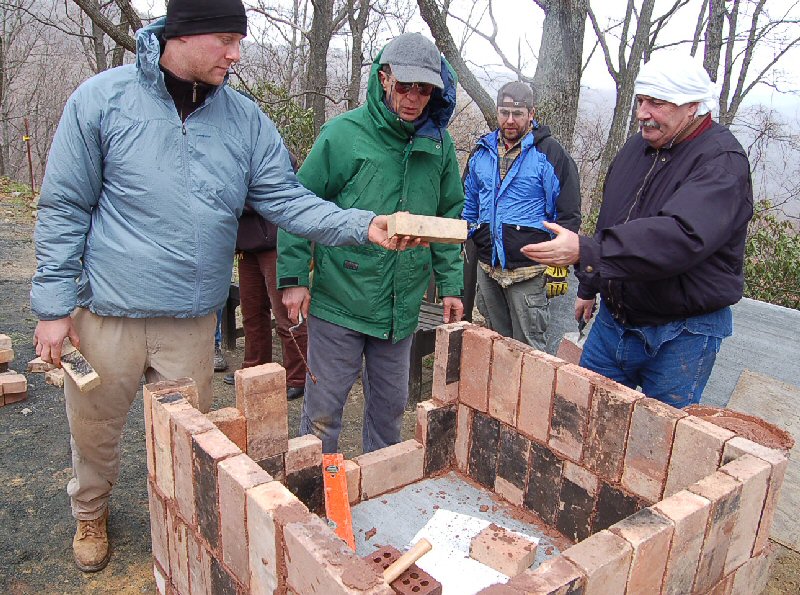 The weather got bad. Very bad.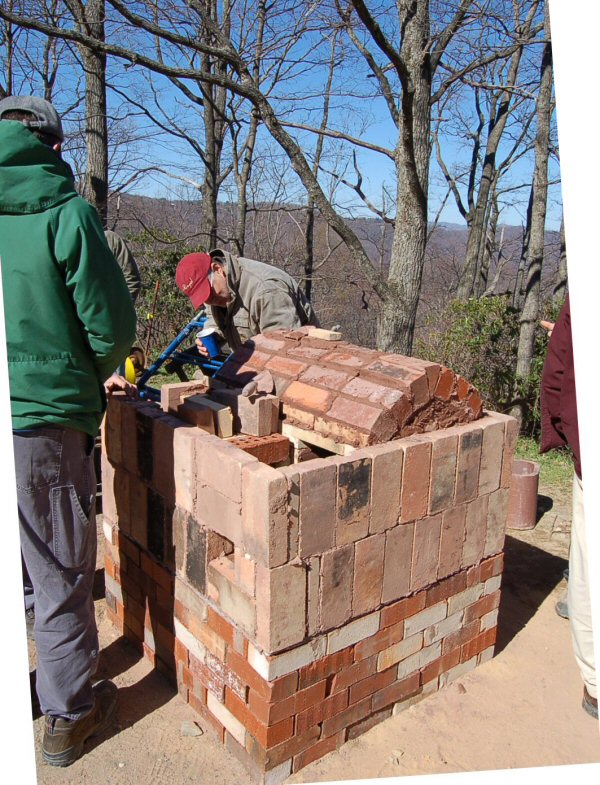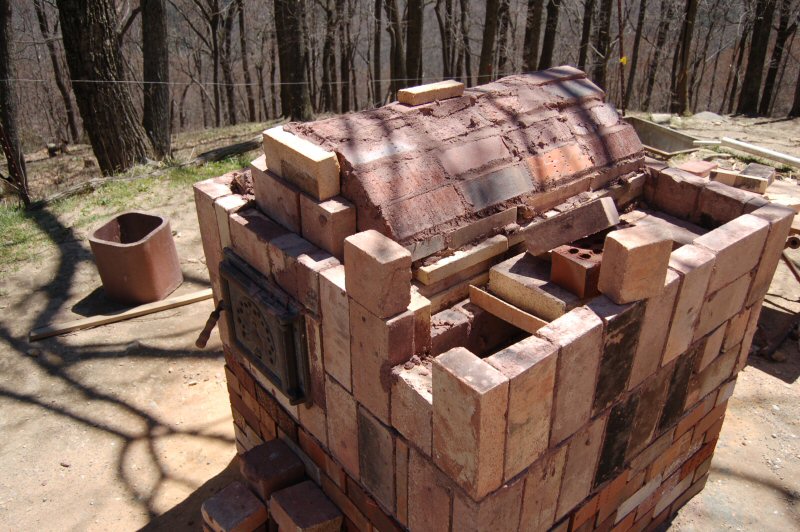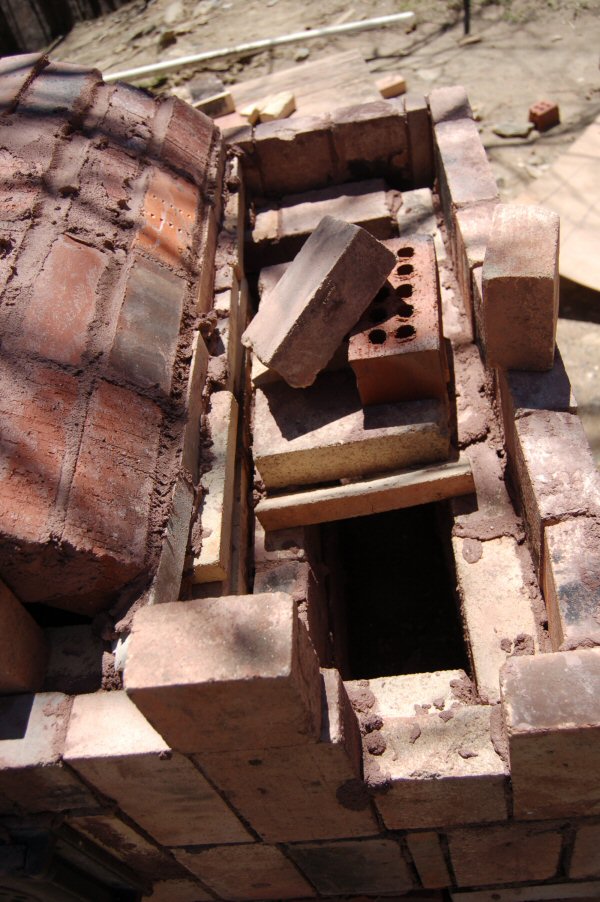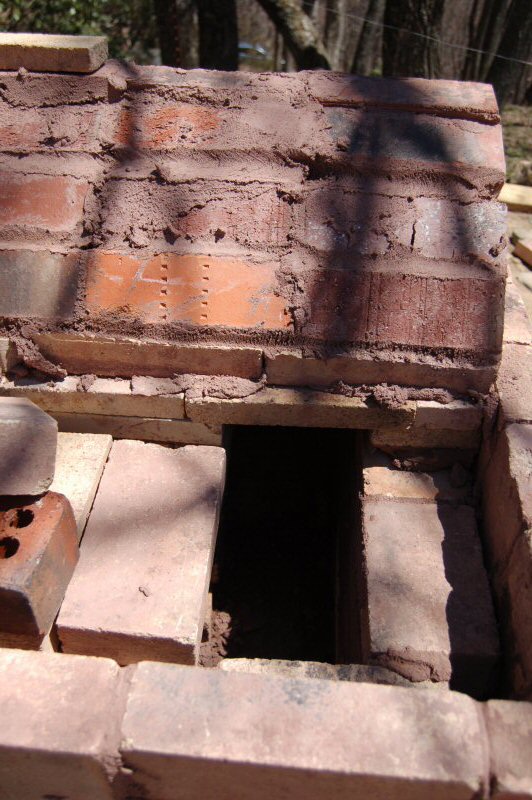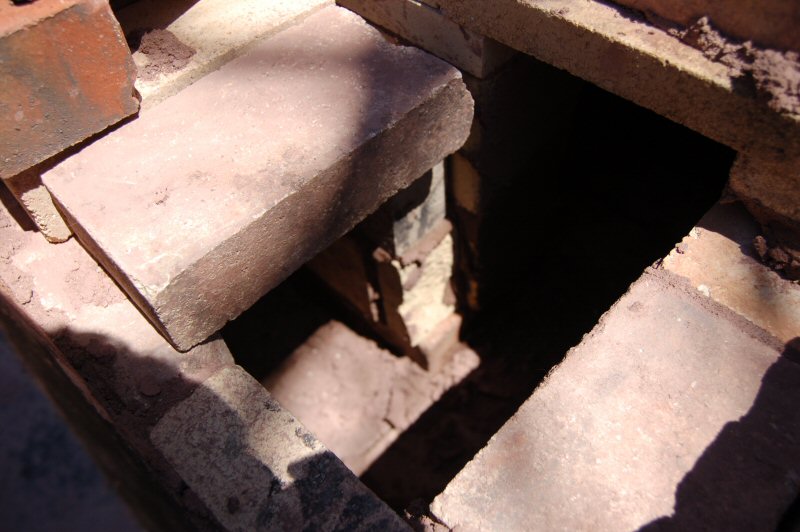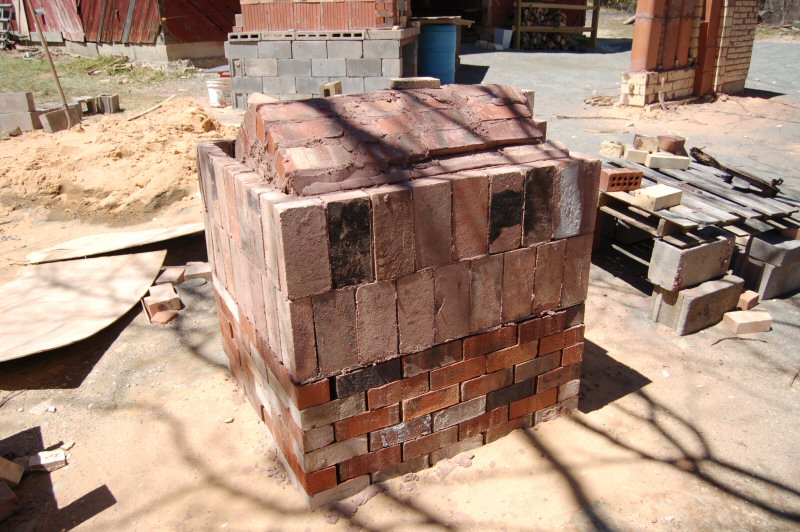 Due to inclement weather, the stove was not completely finished.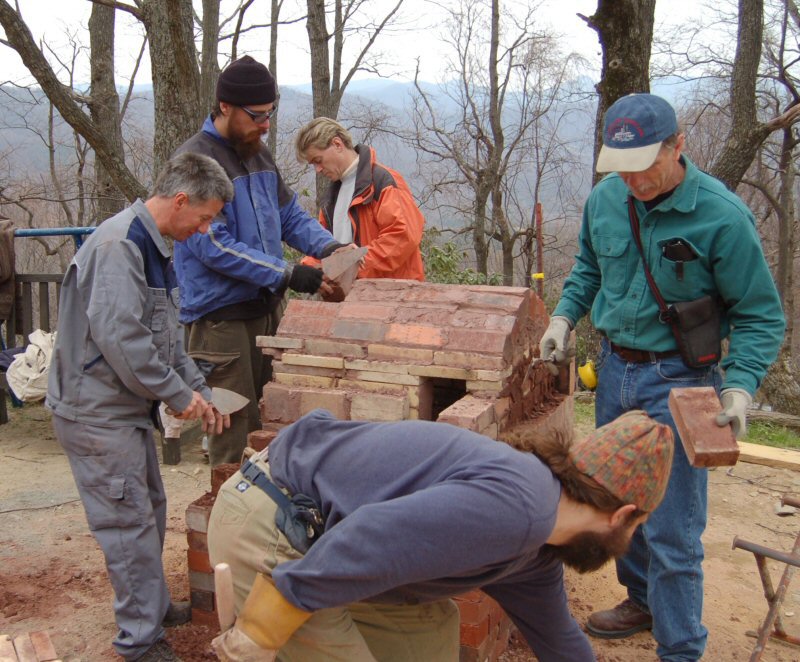 Teardown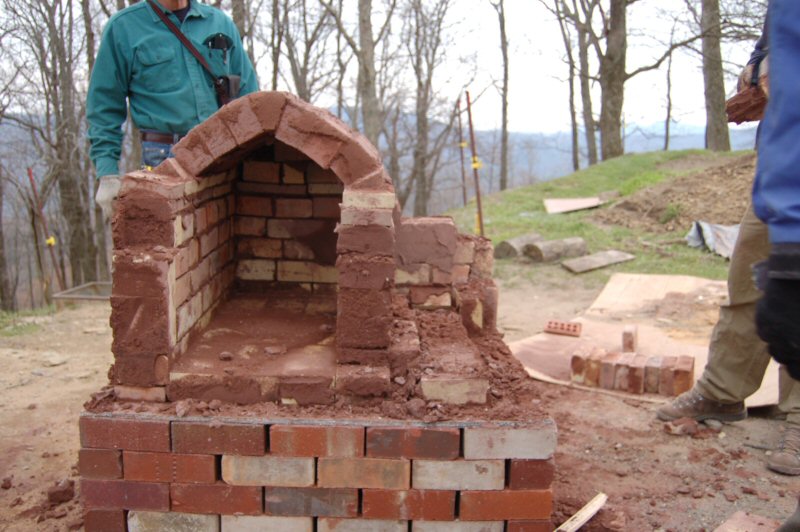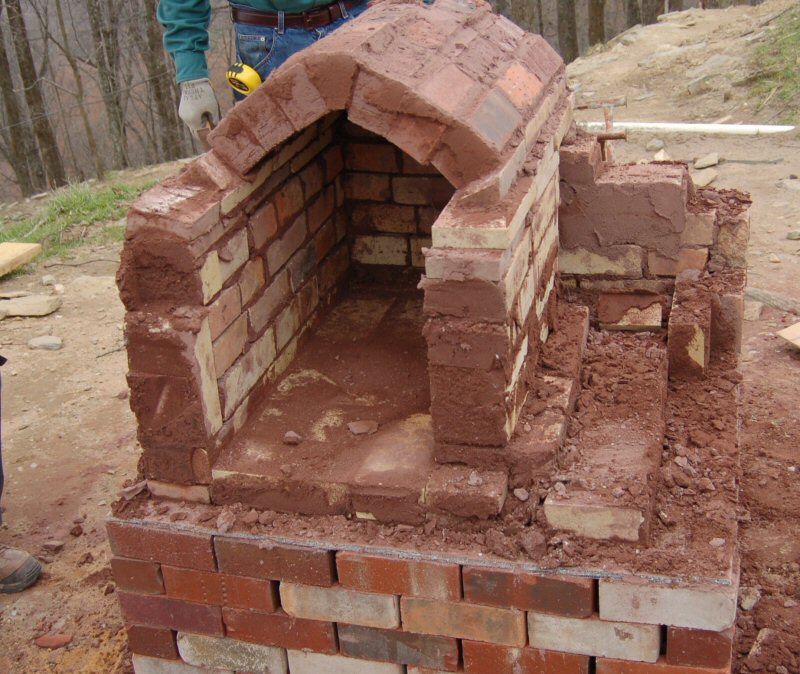 See also,
2006 Photo Report
2004 Photo Report
2003 Photo Report
2002 Photo Report
2001 Photo Report
2000 Photo Report
1999 Photo Report
1998 Photo Report
1997 Photo Report
This page was last updated on July 21, 2008
This page was created on April 24, 2007
Back to: