2006 MHA Annual Meeting
Cinva Ram Earth Block heater with Tom Trout
Photo Report by Norbert Senf .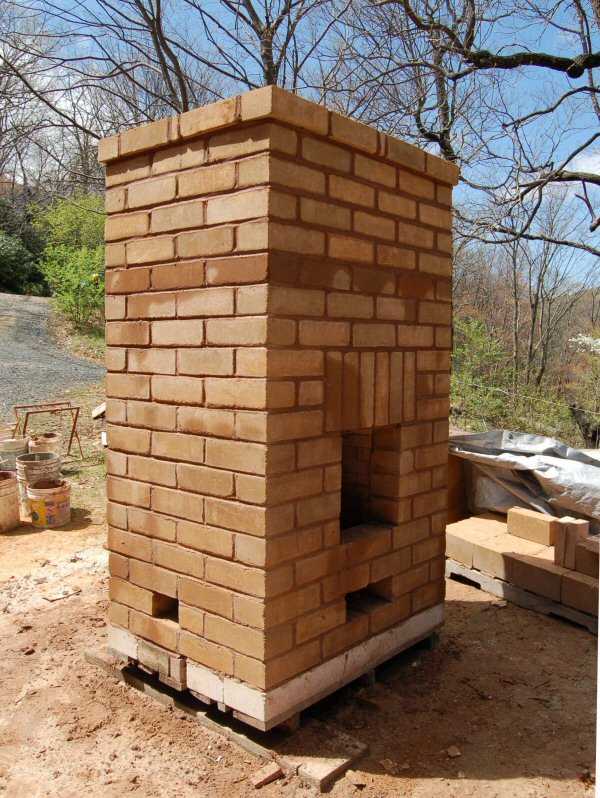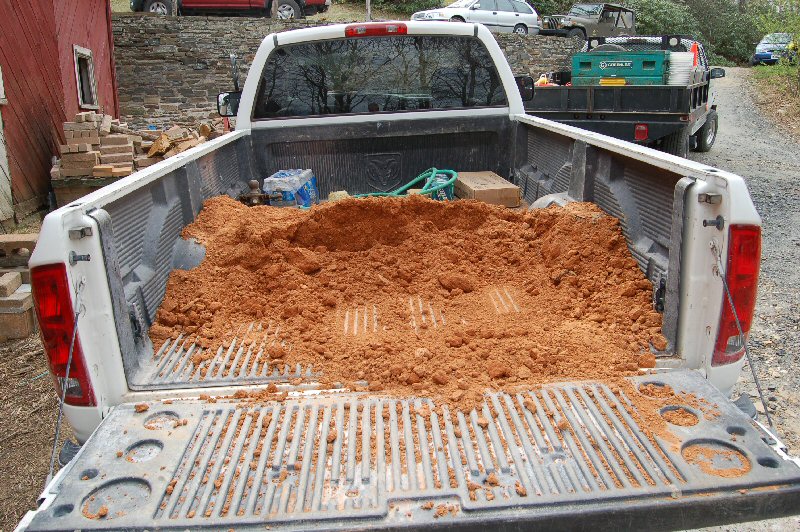 Earth mix, dug locally. Similar to adobe, with about 20% clay and not too much silt or organics.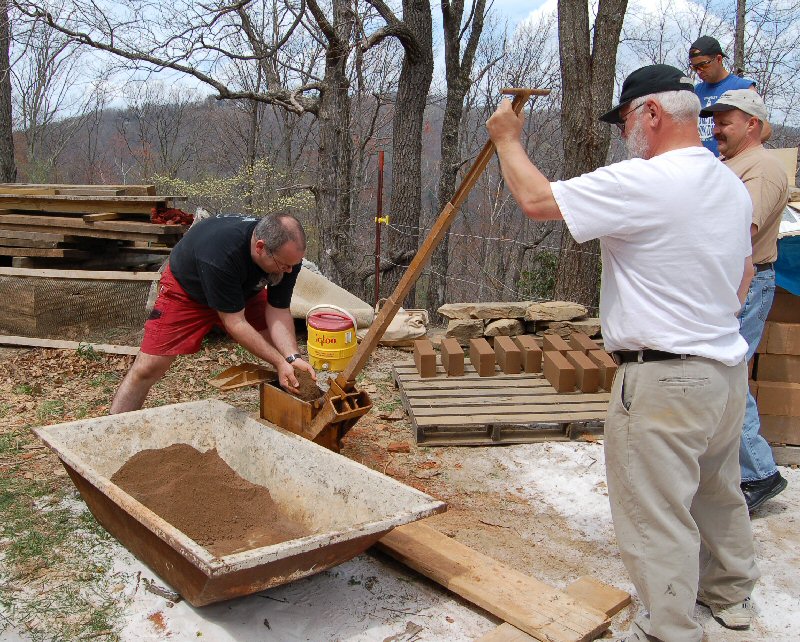 10% portland cement is added. Mix is quite dry.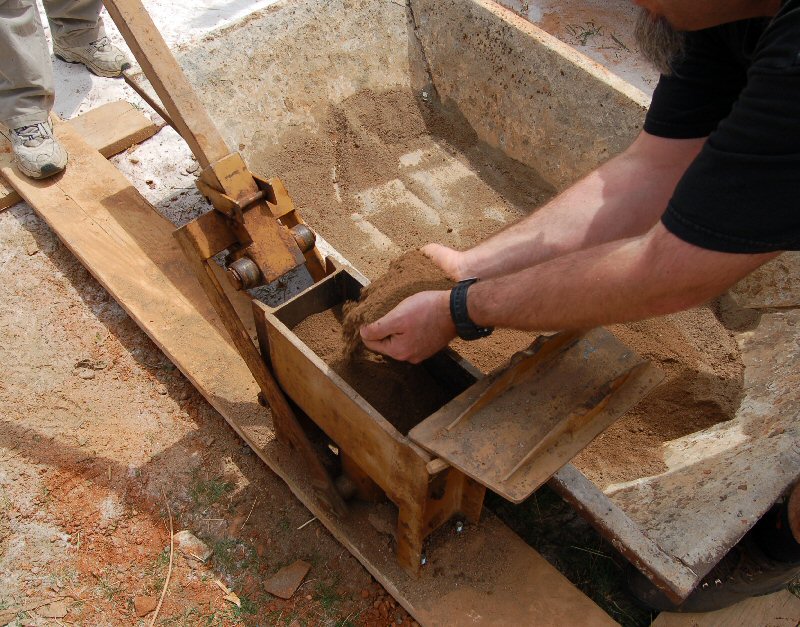 Filling the cinva ram with the right amount is the tricky part. Too little, and you get a soft block. Too much, and you can't
squeeze the handle down all the way.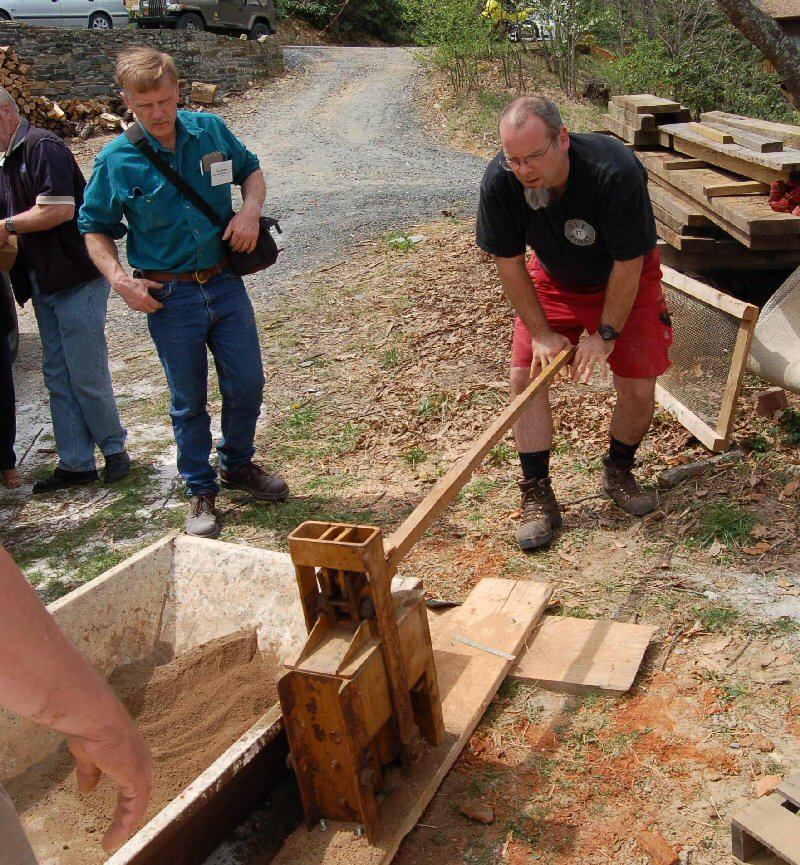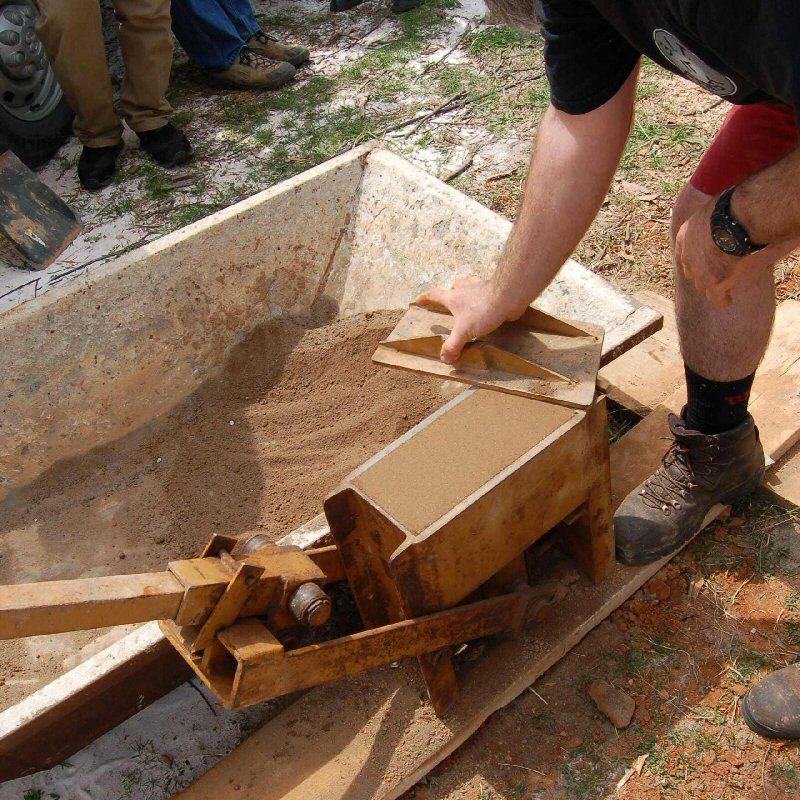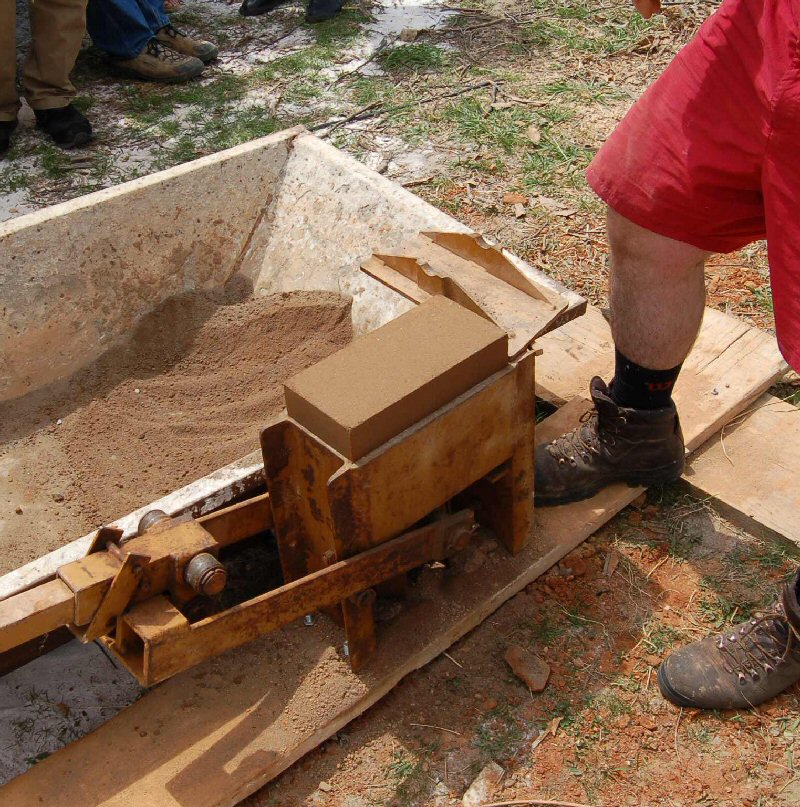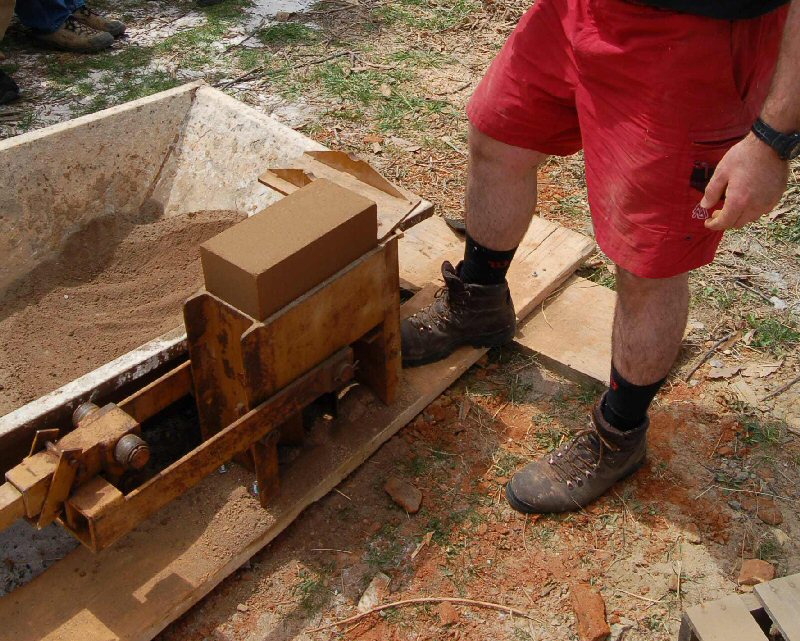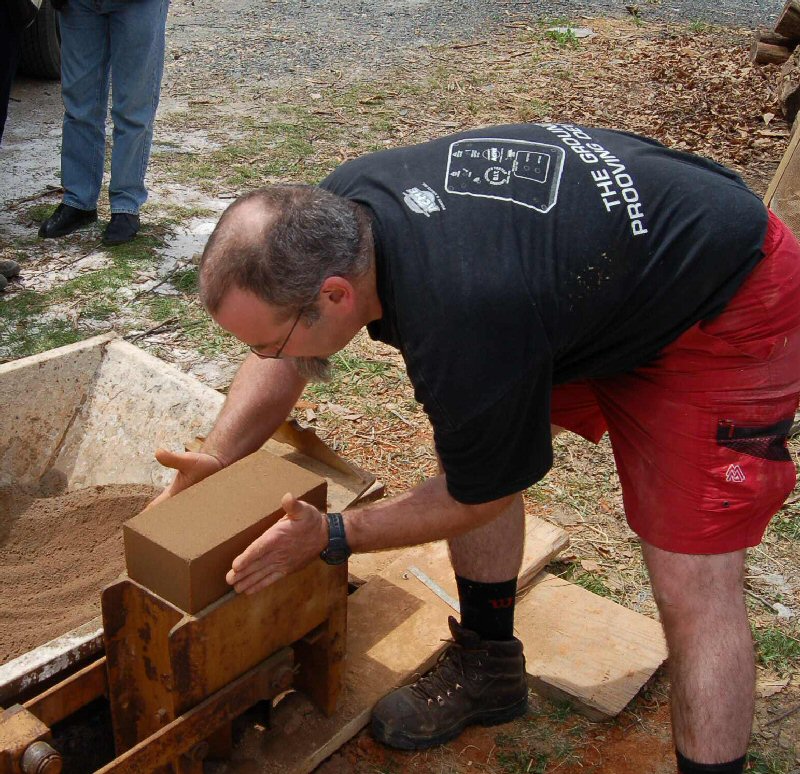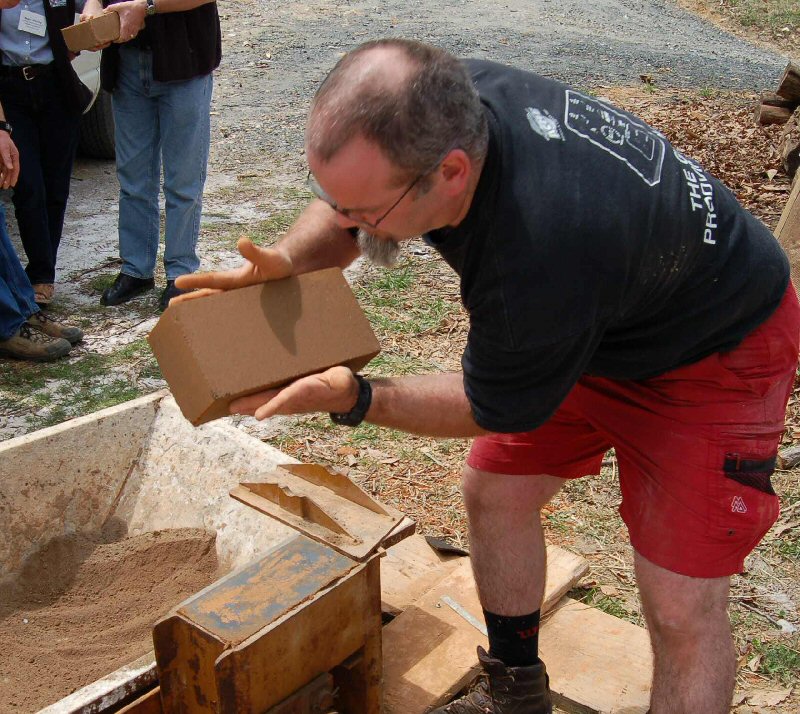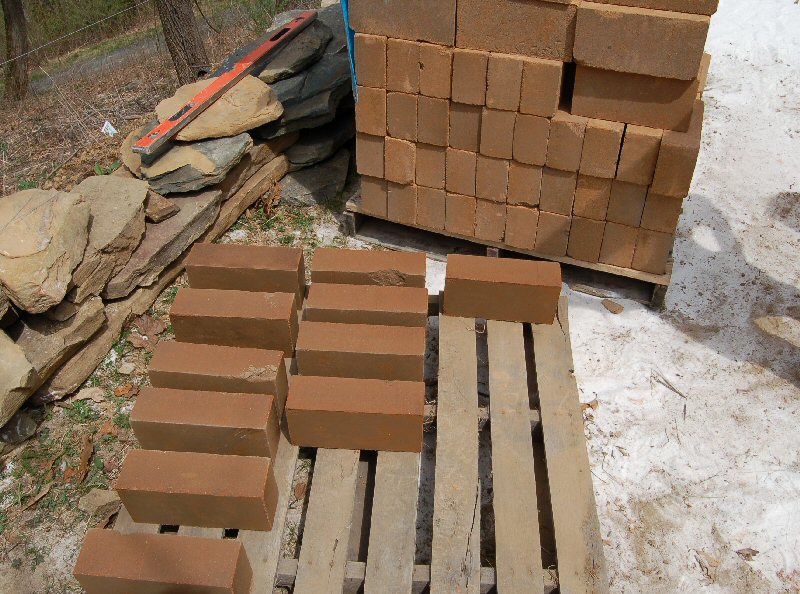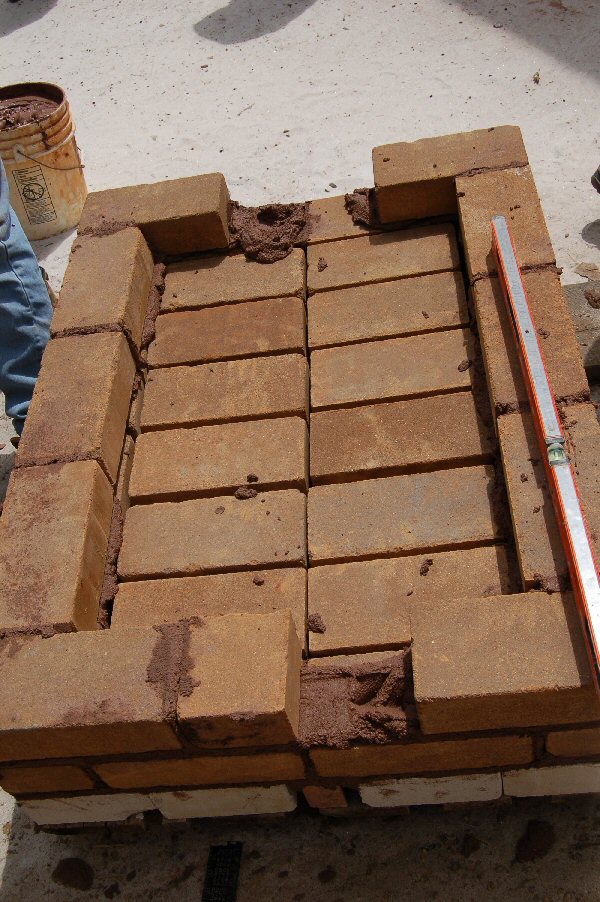 Most of the earth blocks had been made 2 weeks in advance and cured under a tarp. They had just
a small amount of suction, and laid up beautifully with 1:5 clay:sand mortar, using Redart clay. They
had a long open time, allowing plenty of time for adjustments without breaking the bond.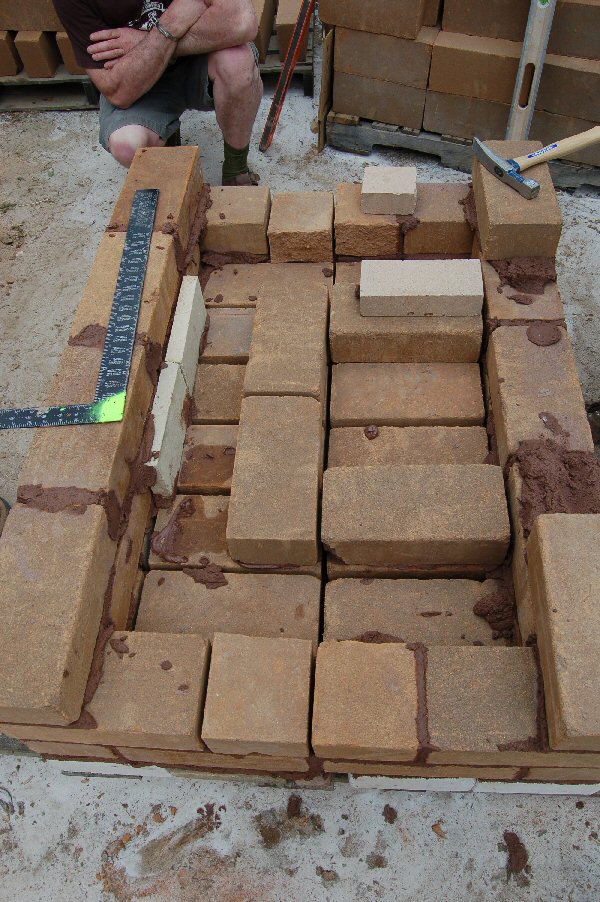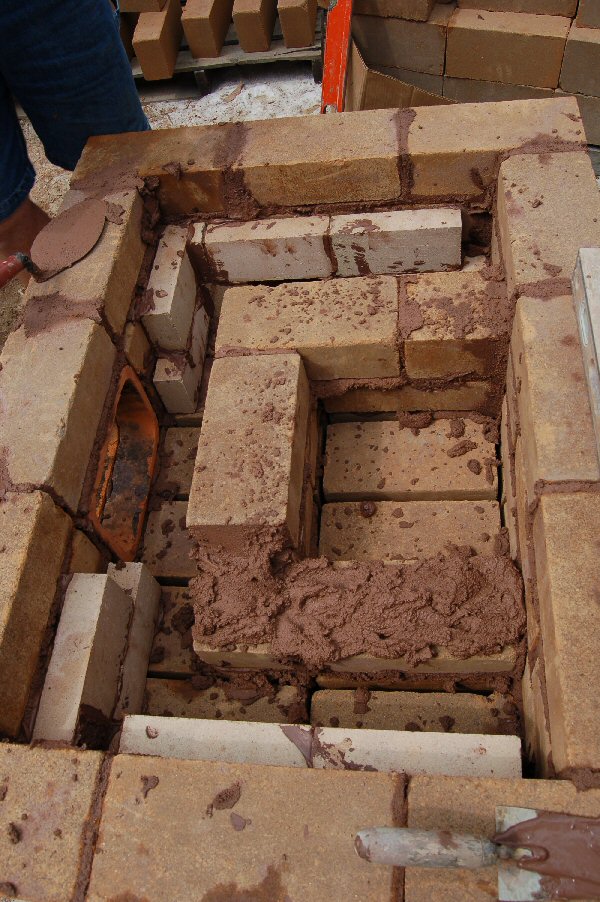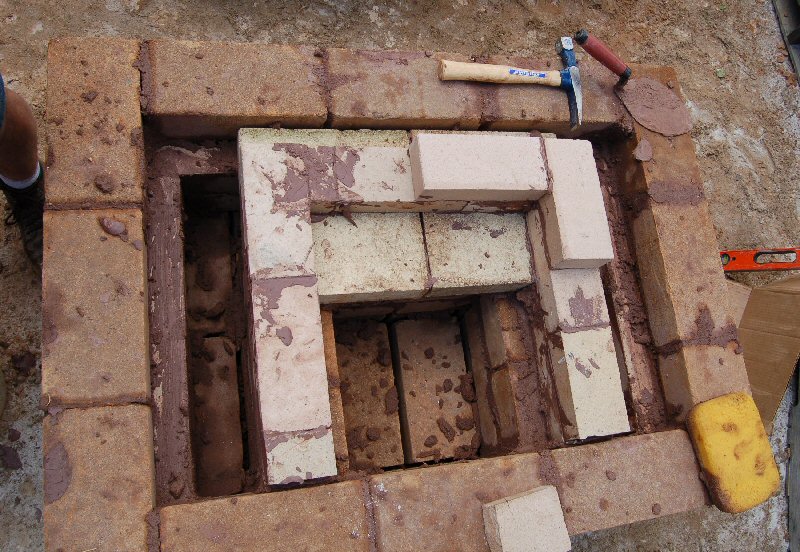 Firebox and heat exchanger portion of the heater is constructed from firebricks.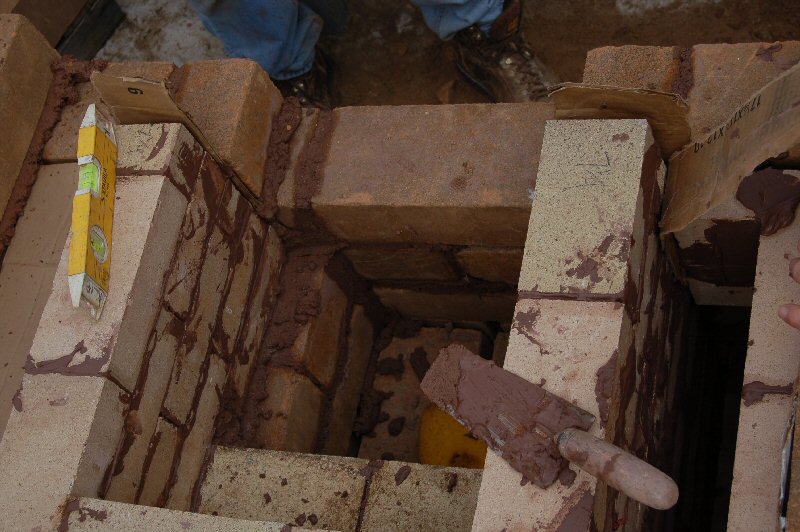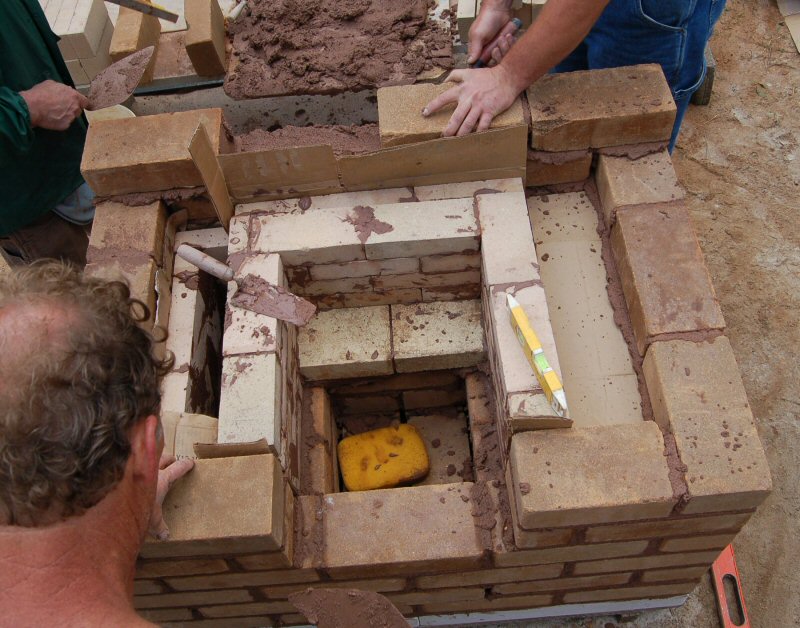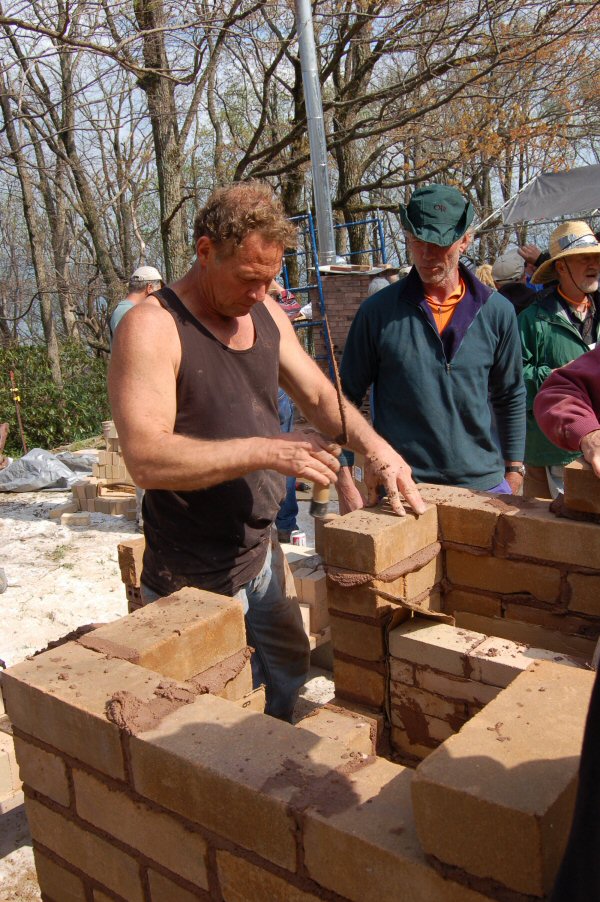 Master mason Steve Patzer, from the Chicago area, demonstrates his skills. I got a chance to lay
a few courses with Steve, and really enjoyed slinging mud again.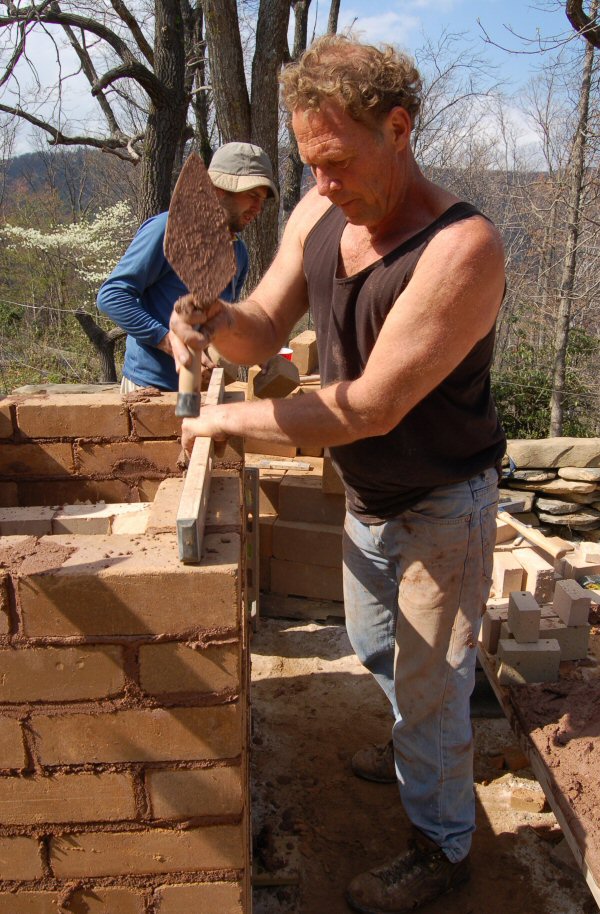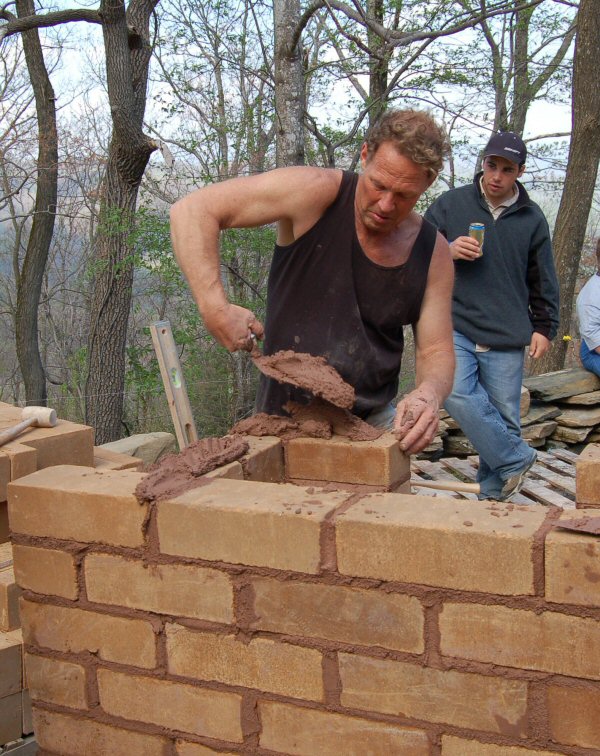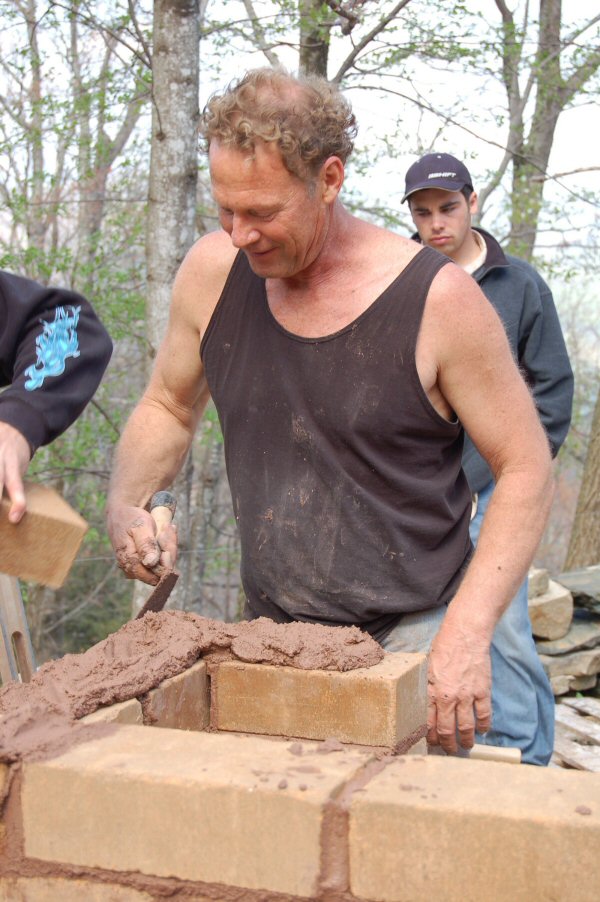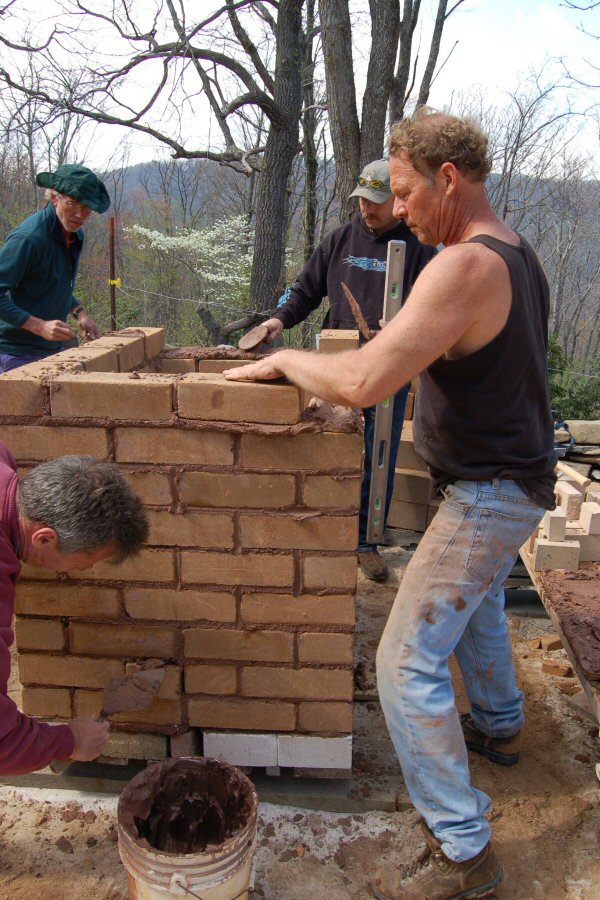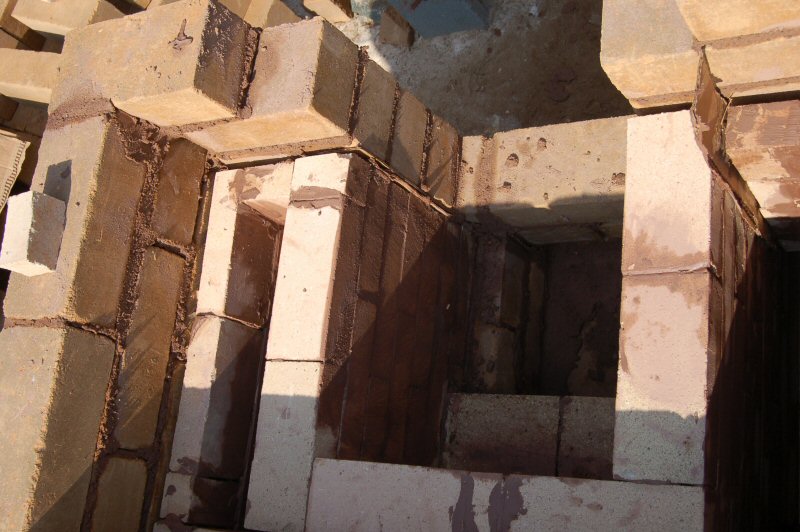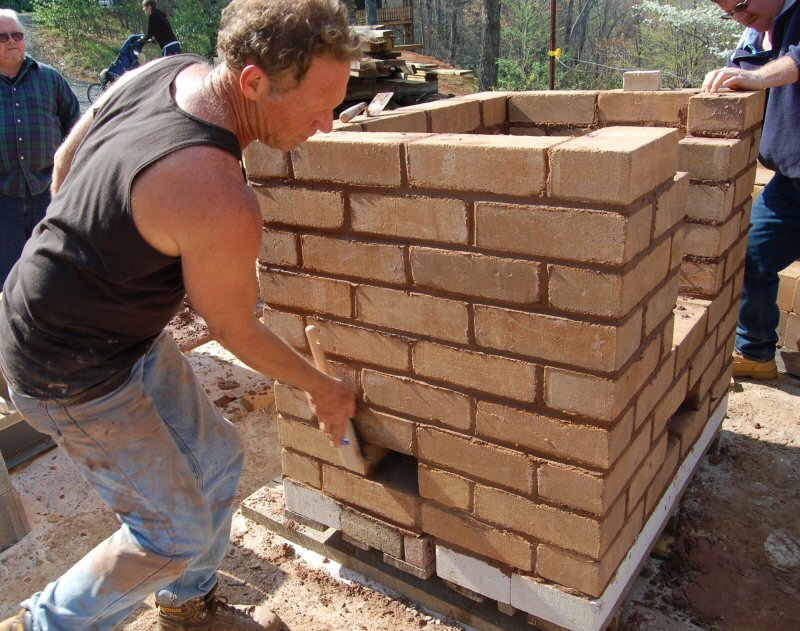 Striking the joints and finishing with a mason's brush.
I love the look of these bricks.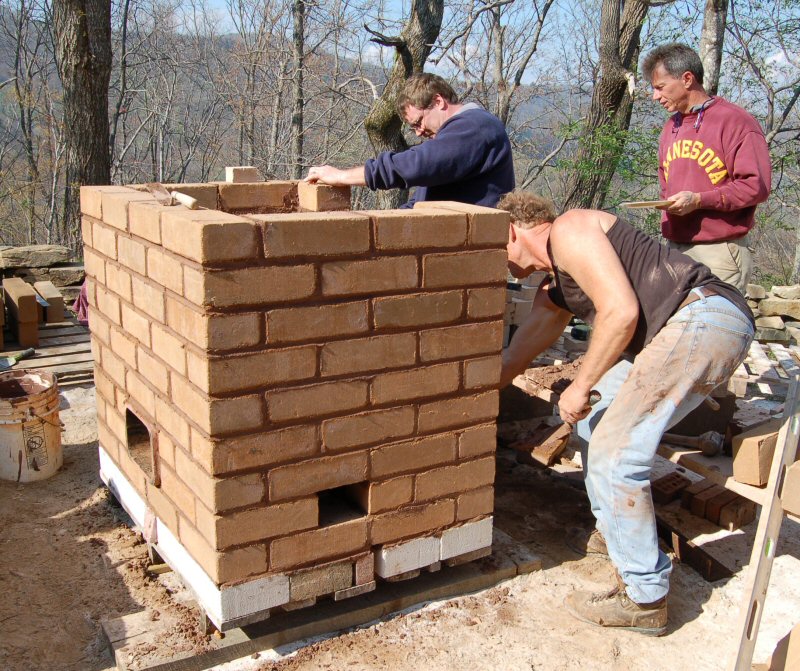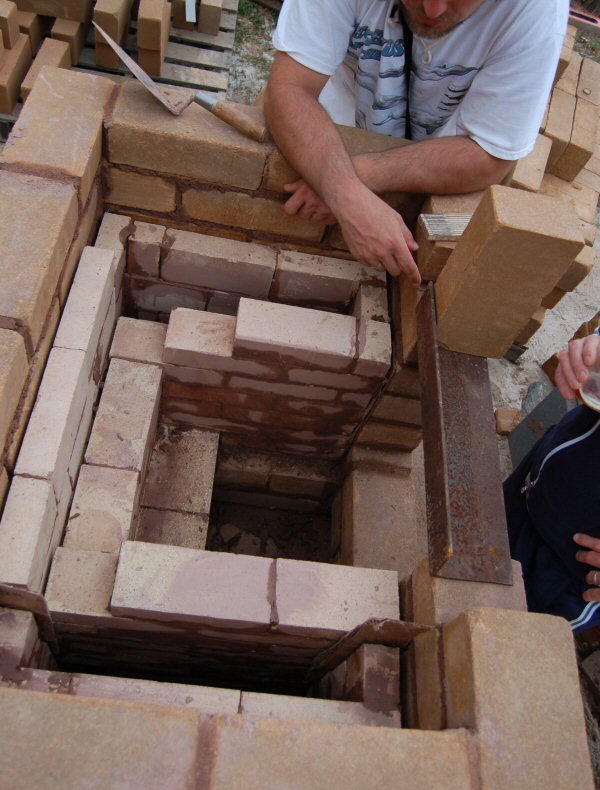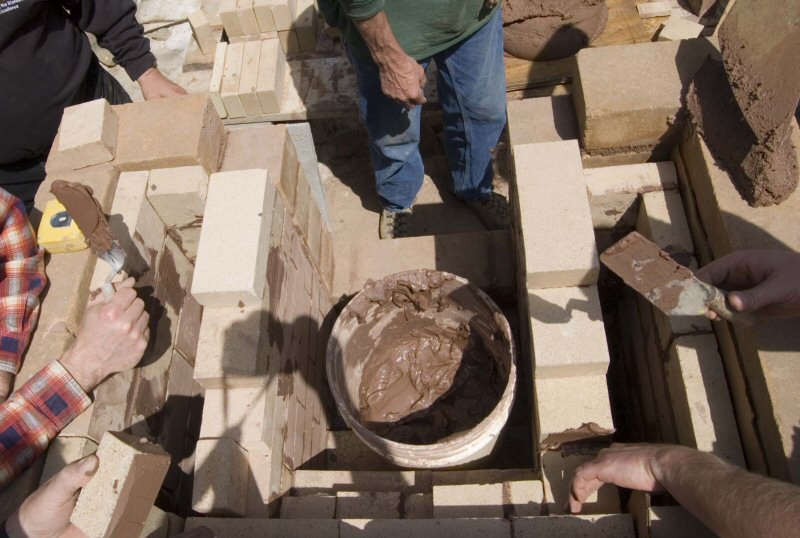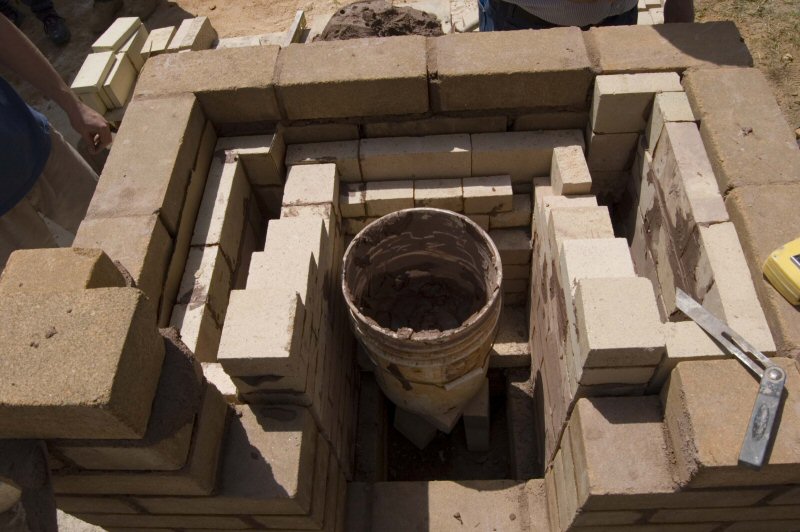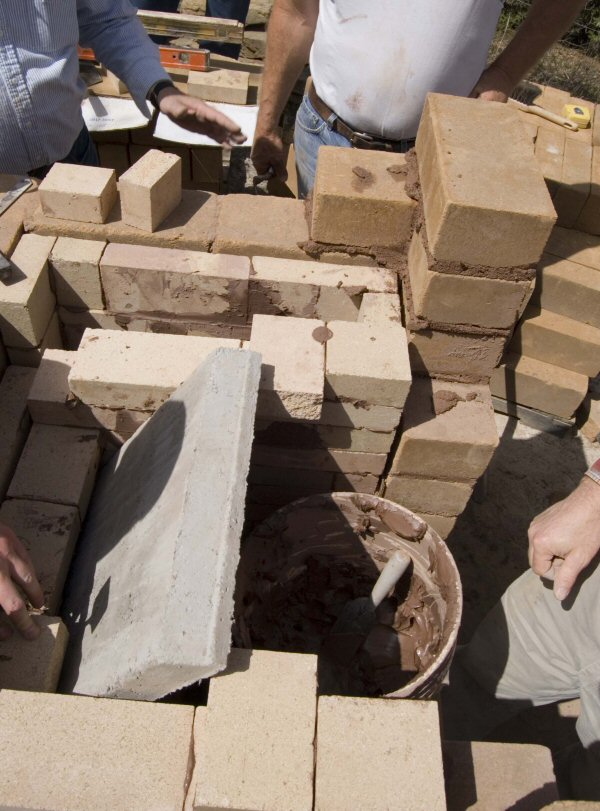 Precast firebox sloped back.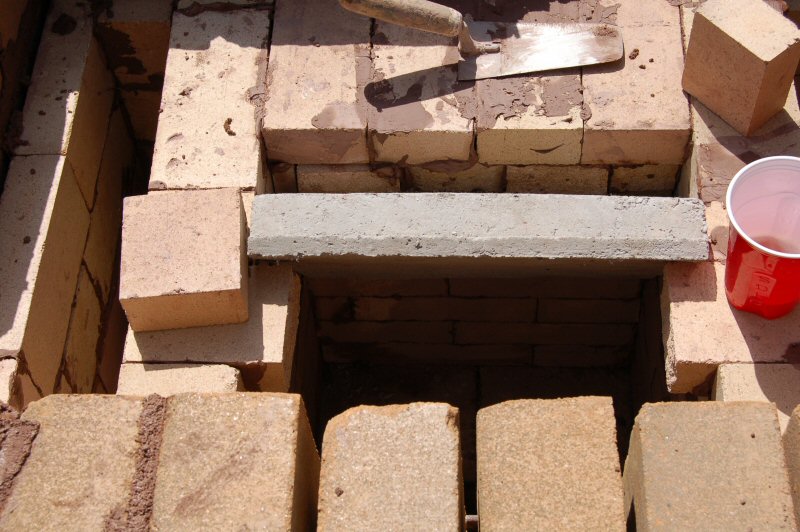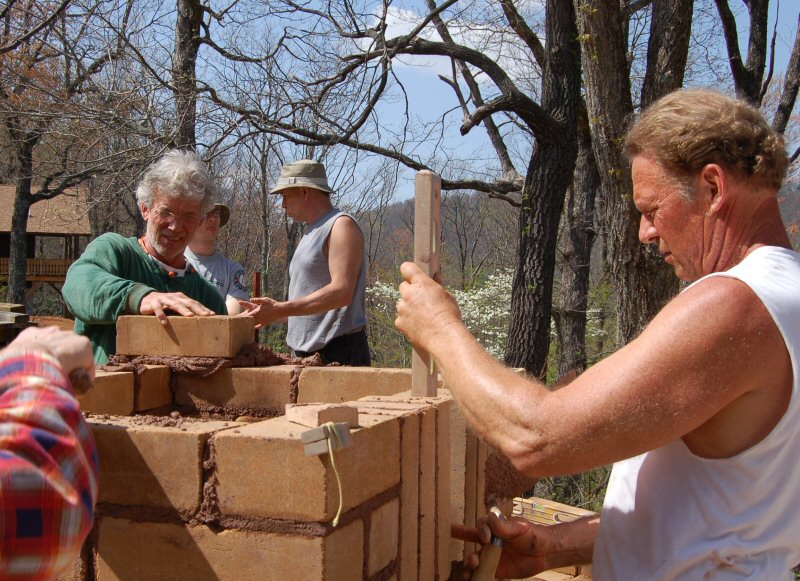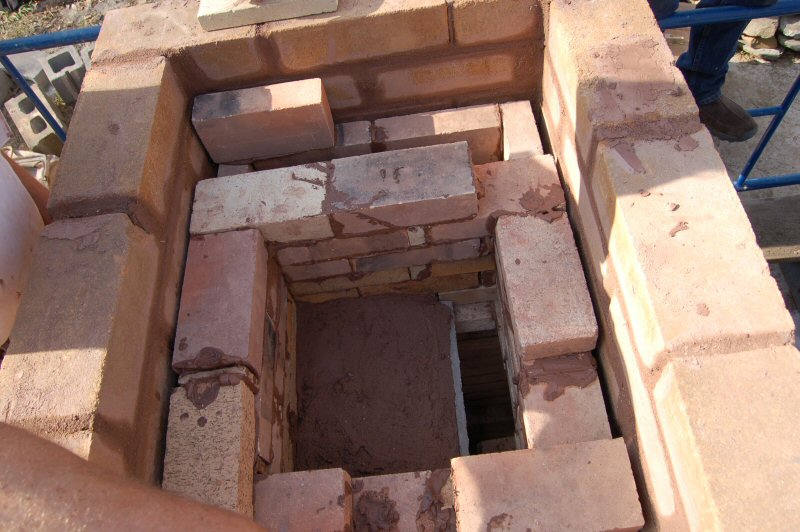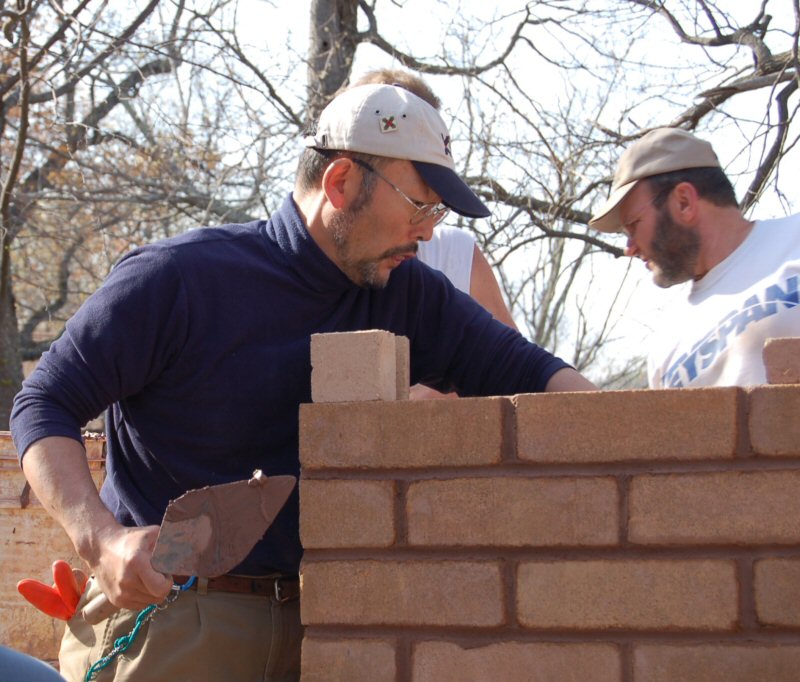 Hikari Fukazawa, a forester from northern Japan, concentrates on the job at hand. See Hikari's "Firewood Life".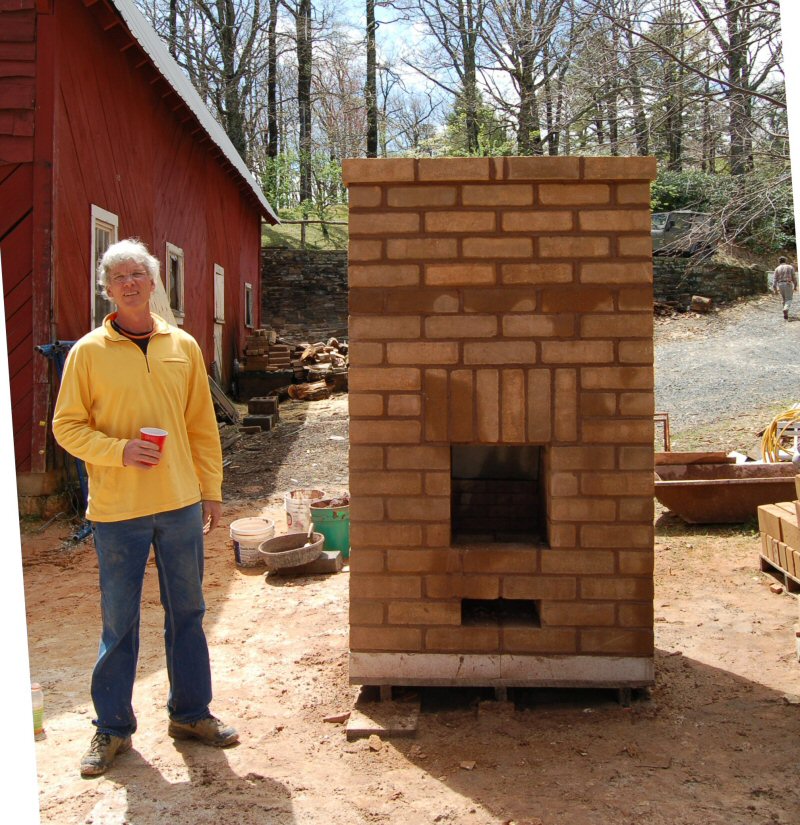 Tom Trout with the finished heater facing. The heater has been sold to a client, who will come and disassemble it.
This is one of the nice features of the clay/sand mortar - recyclability.
The pressed earth blocks save a lot of energy by not being fired - plus they have an unbeatable overall "feel".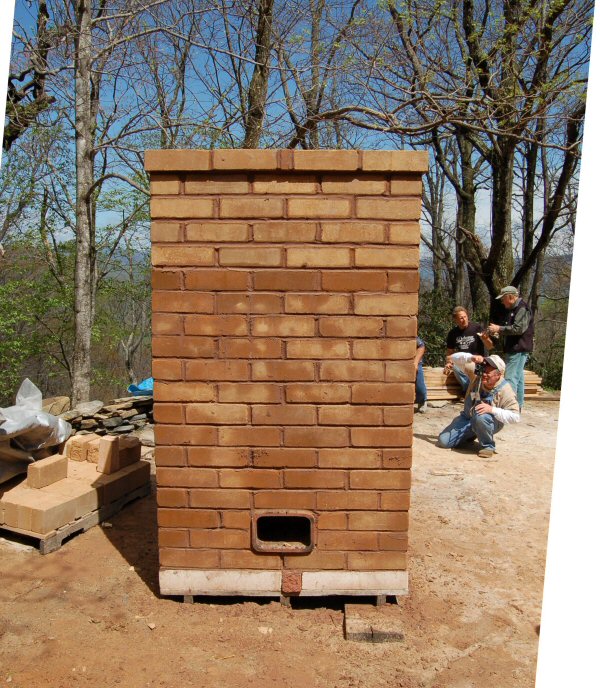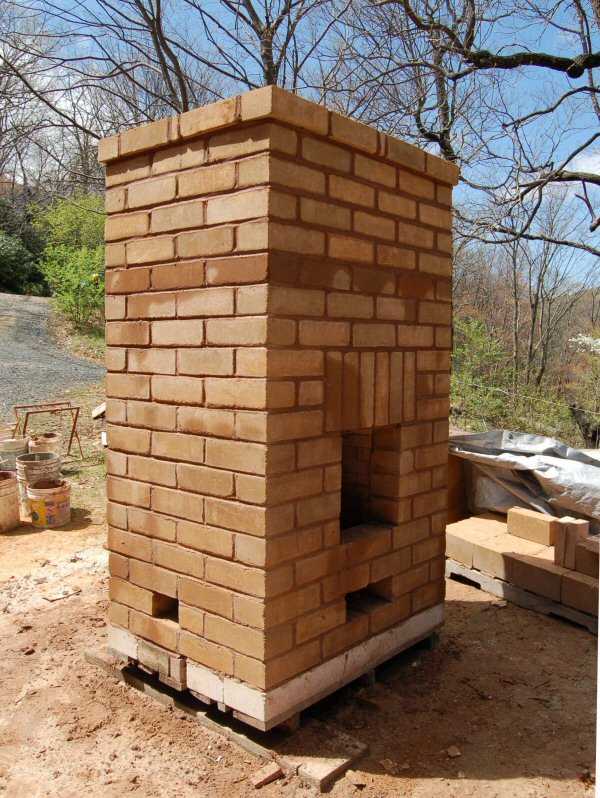 See also,
2006 Photo Report
2004 Photo Report
2003 Photo Report
2002 Photo Report
2001 Photo Report
2000 Photo Report
1999 Photo Report
1998 Photo Report
1997 Photo Report
This page was last updated on May 5, 2006
This page was created on April 24, 2006
Back to: