2006 MHA Annual Meeting
Bell heater testing with Alex Chernov and Norbert Senf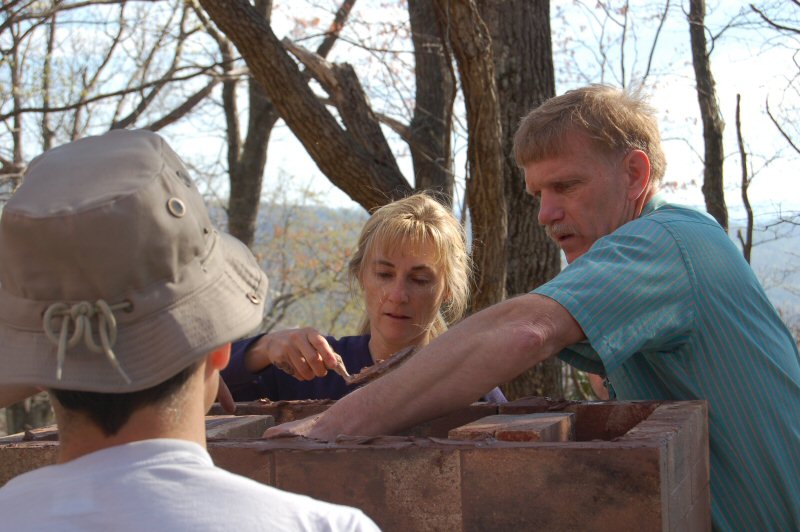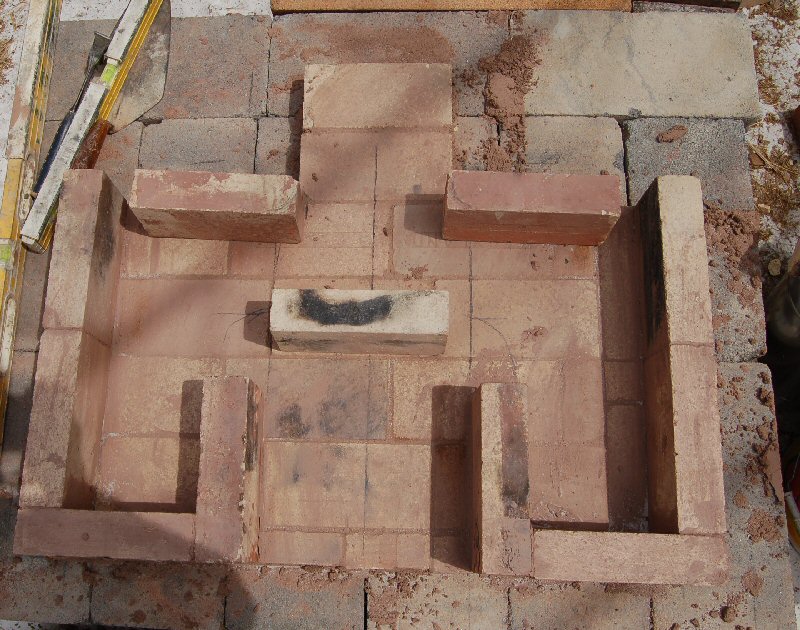 Base channel layout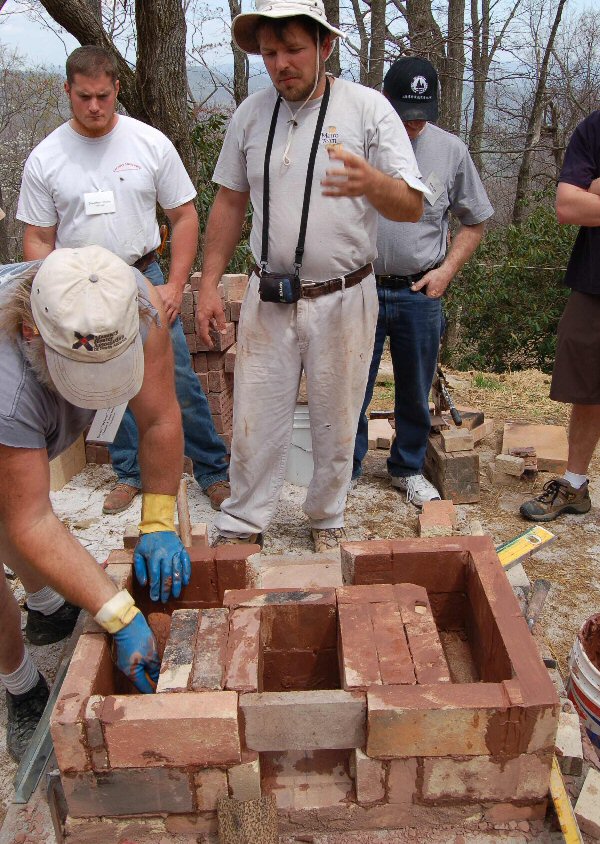 Sponging out the channels to smooth the gas flow.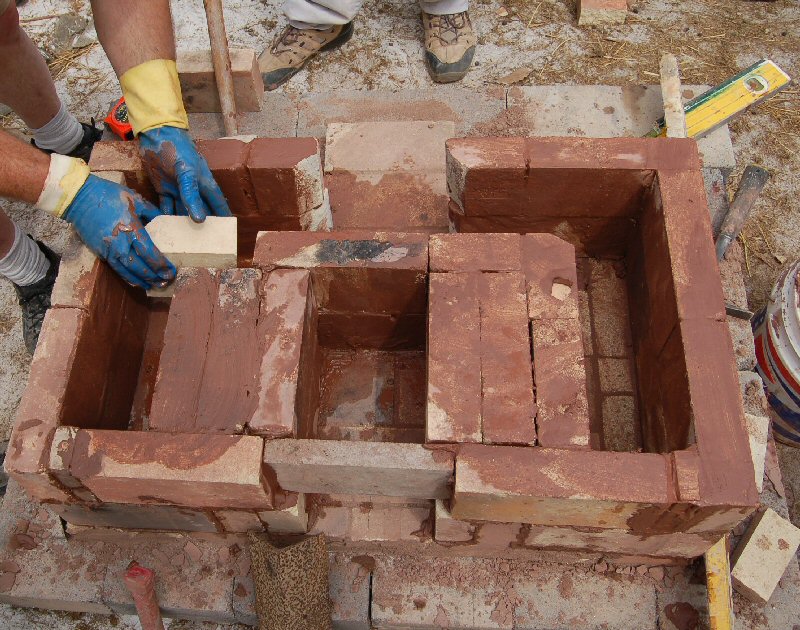 Ready for a firebox floor.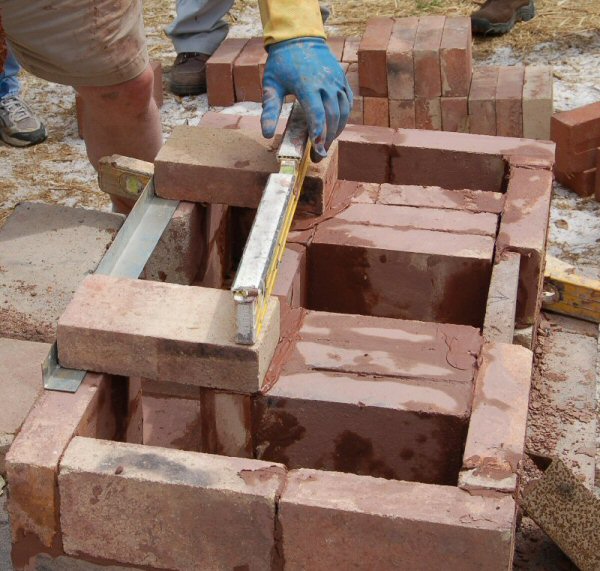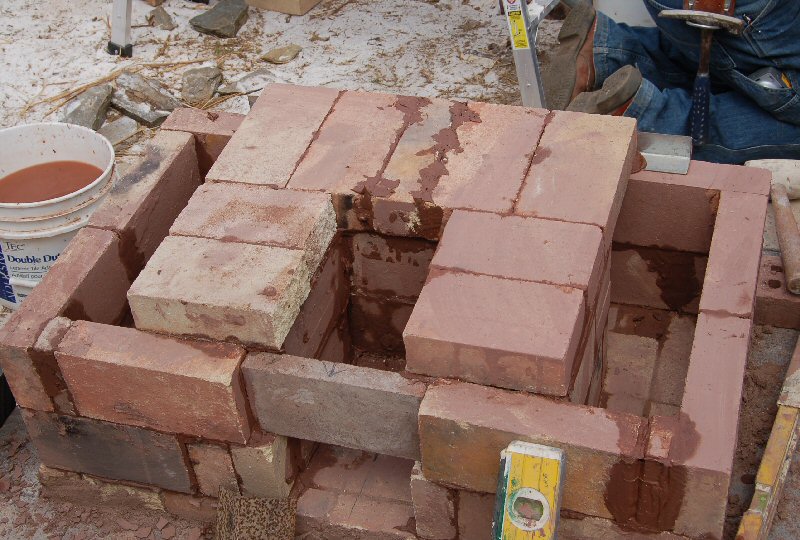 Firebox floor with hole for grate.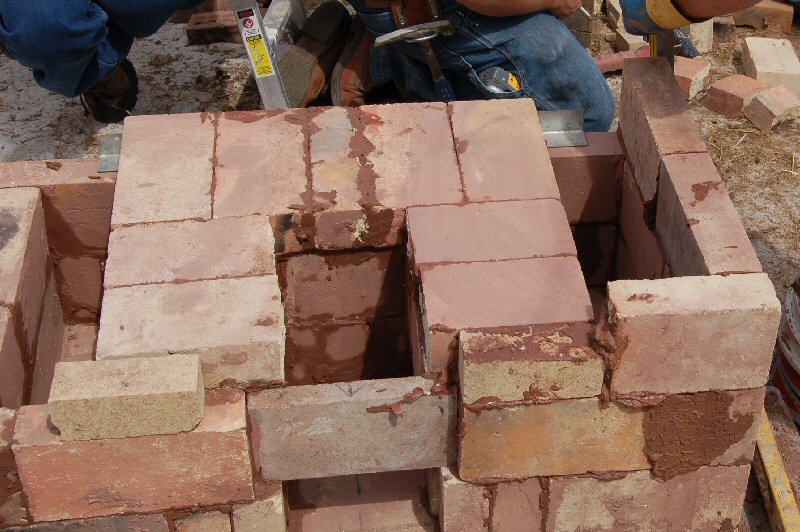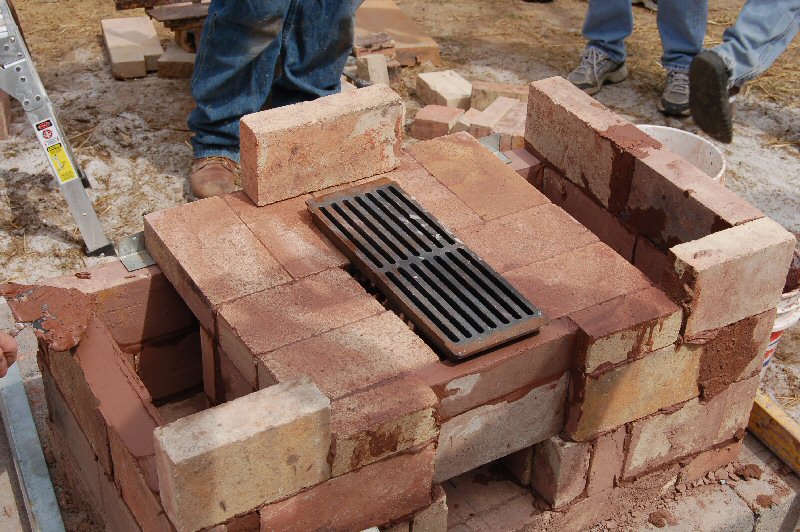 Preliminary test results on this heater indicate that combustion air through the grate may not be a good idea.
This would be in line with prior testing by several North American labs on other heaters.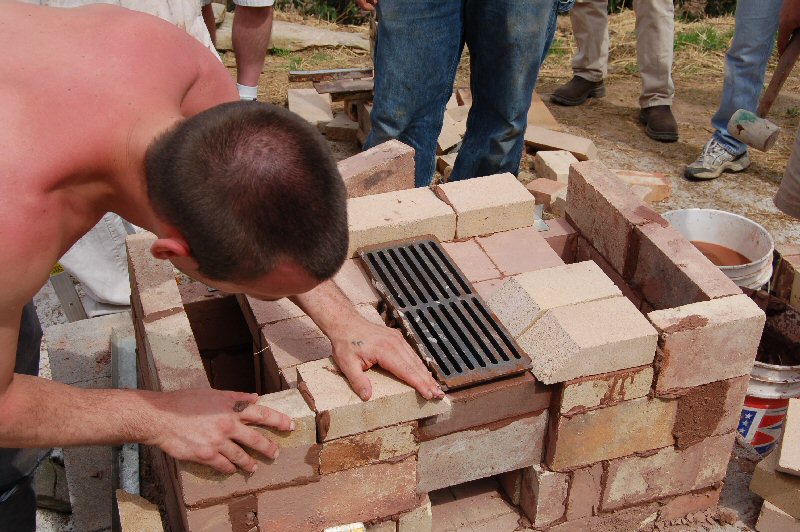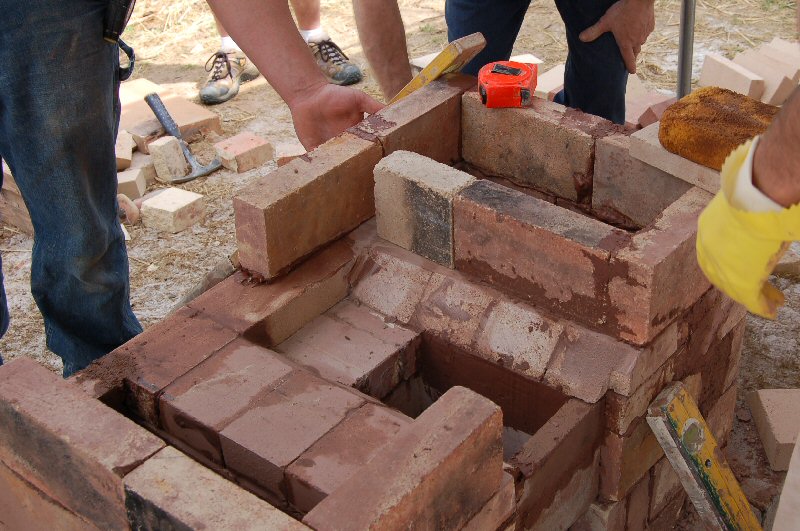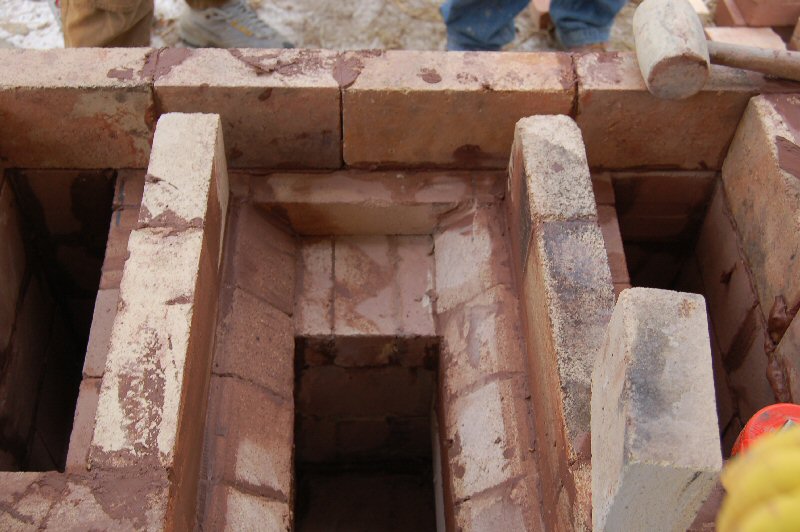 Firebox side walls are started.
Note the slots at the back. These are a characteristic of a "bell system" heater. When these slots are plugged on this particular heater,
it becomes a contraflow heater.
The idea for this workshop was to test a comparable contraflow and bell heater ("single bell" in this case), to see if there are any
measurable differences. It appears that there are, but it will take some time to compile the raw data and prepare a report. Stay tuned.

Another view of the firebox slots.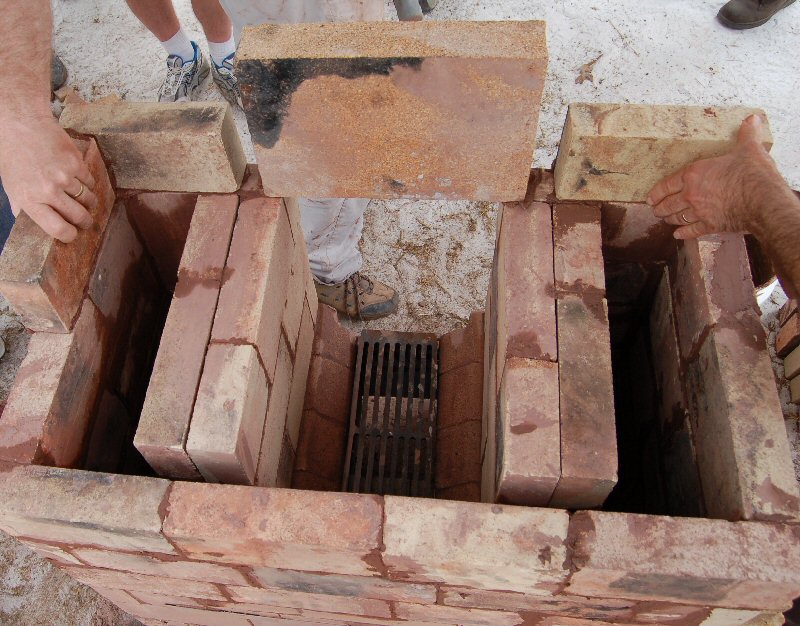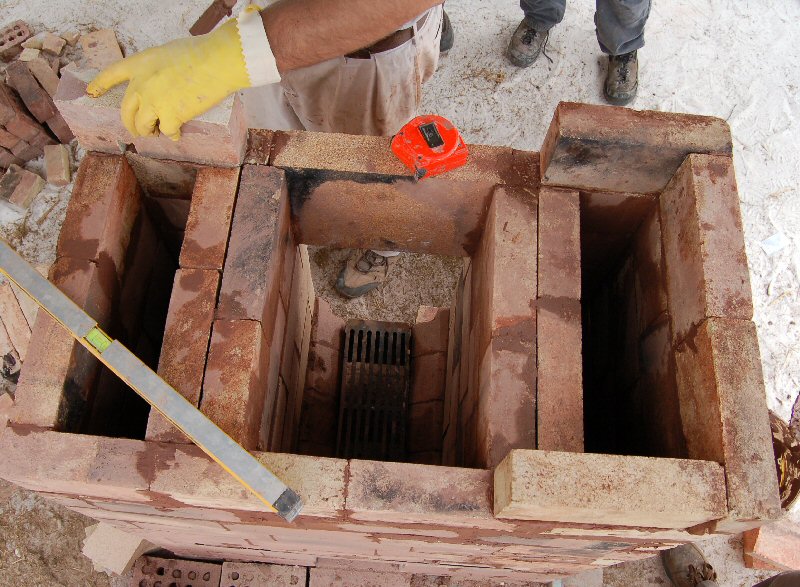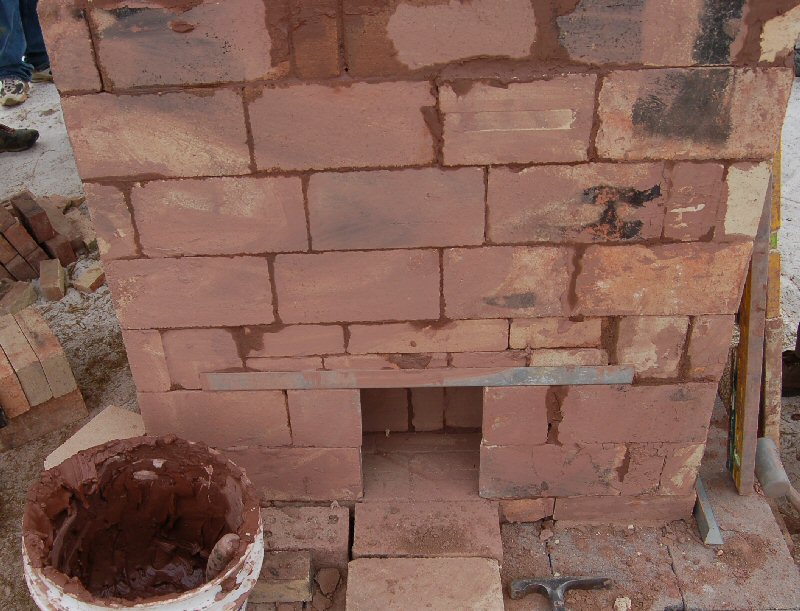 Rear chimney exit.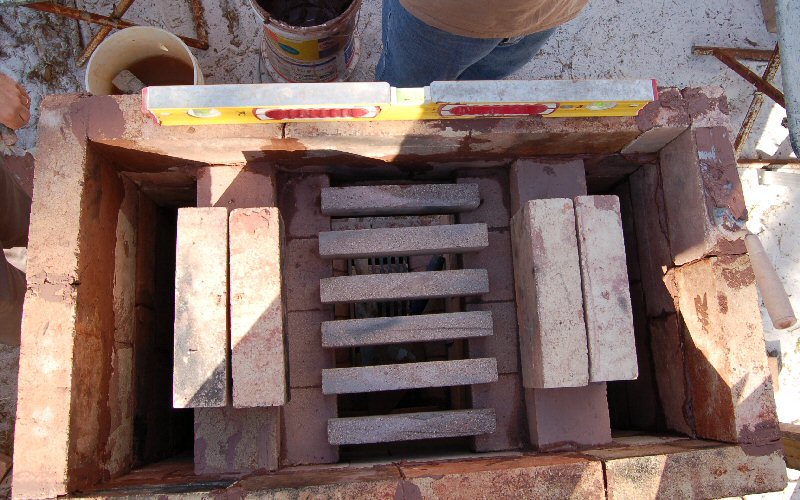 Throat construction.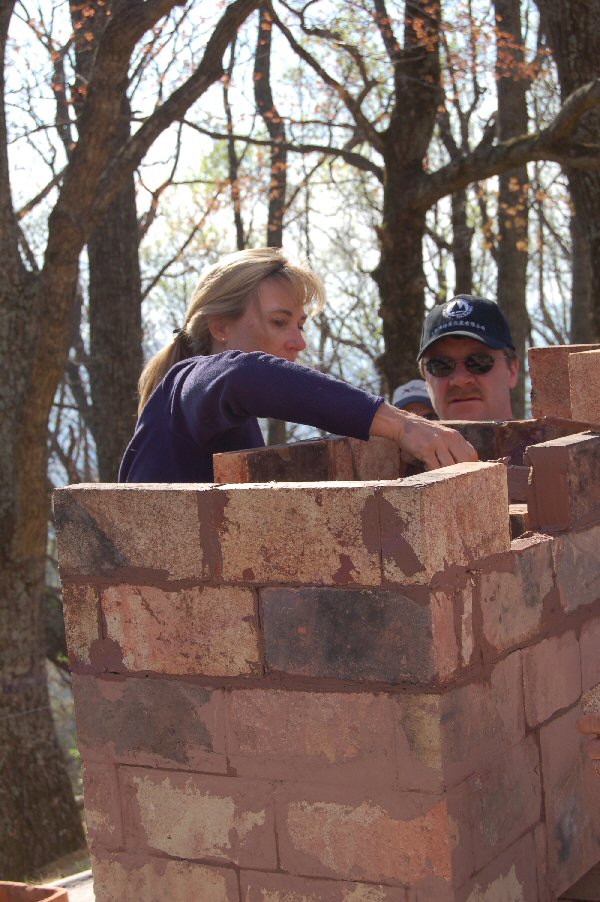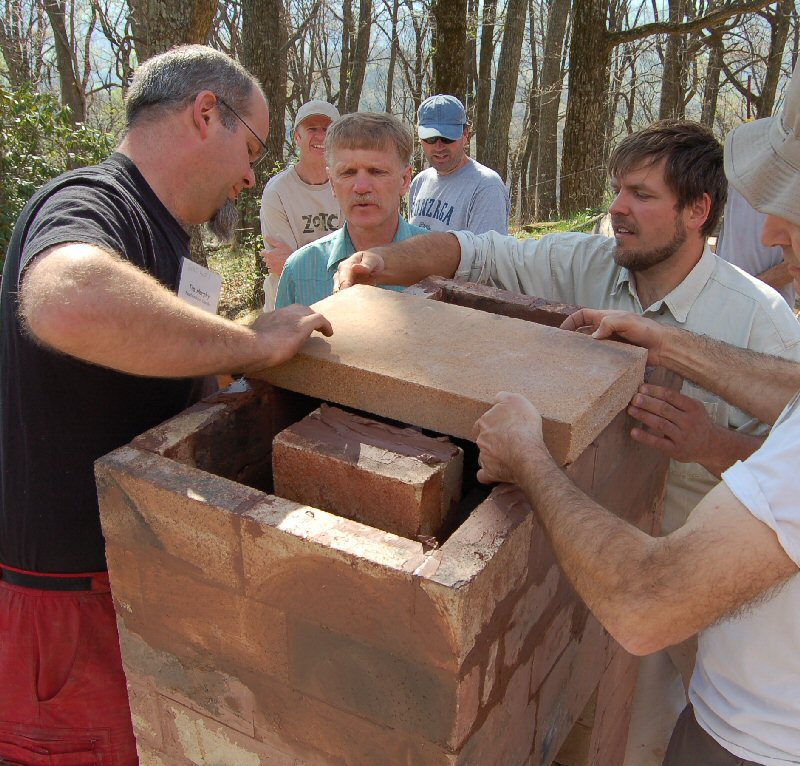 Capping slabs. This is a short heater for a contraflow. One would expect elevated stack temperatures.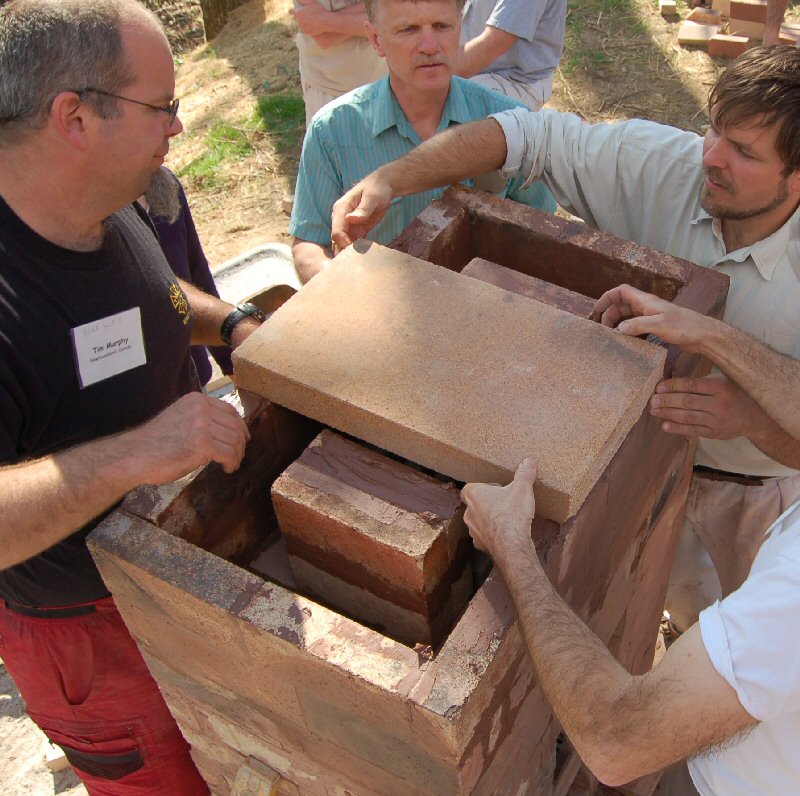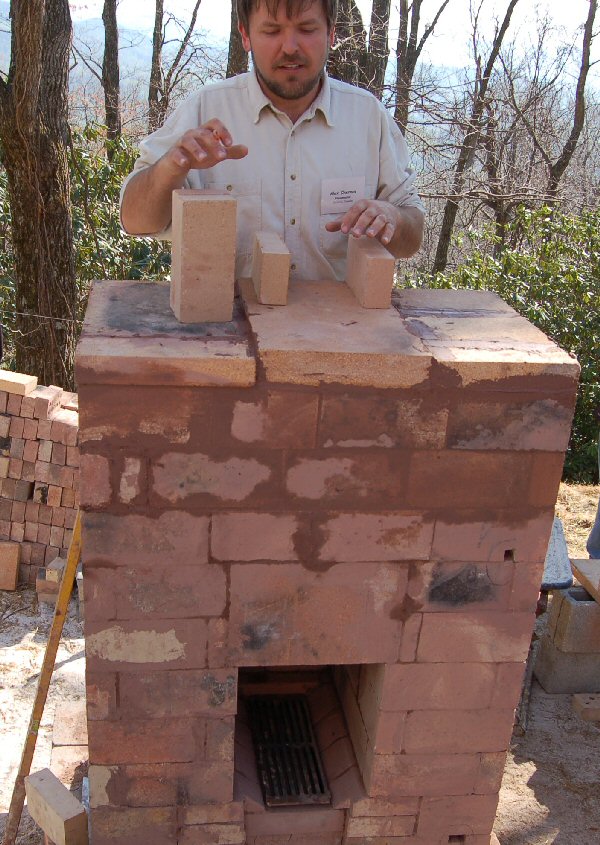 Alex explains how this heater would be built as a more typical "double bell" design.
The small slots in the face of the heater are for inserting thermocouples.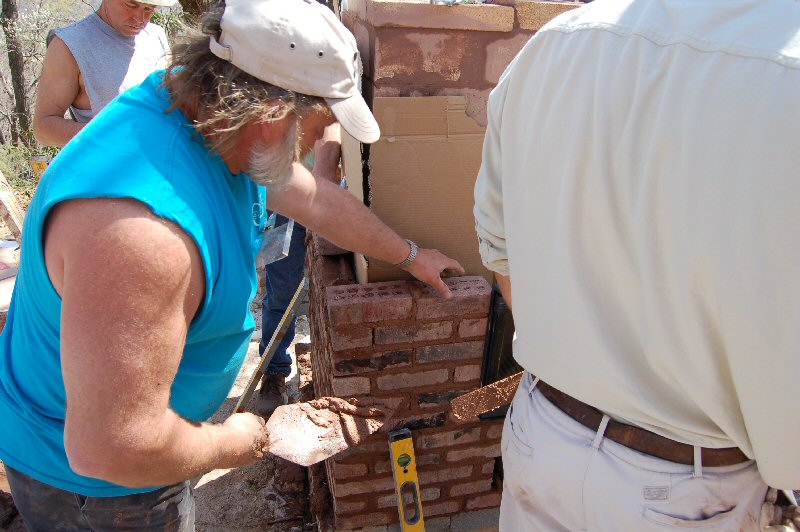 Brick facing with a cardboard spacer to the core.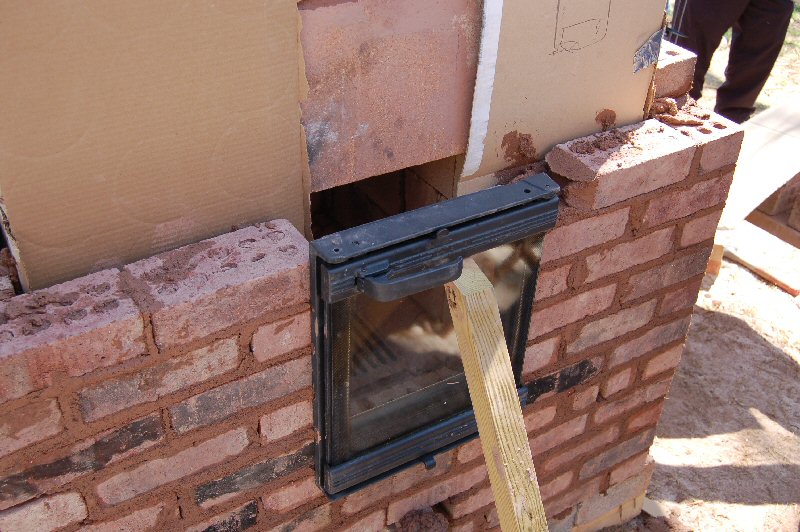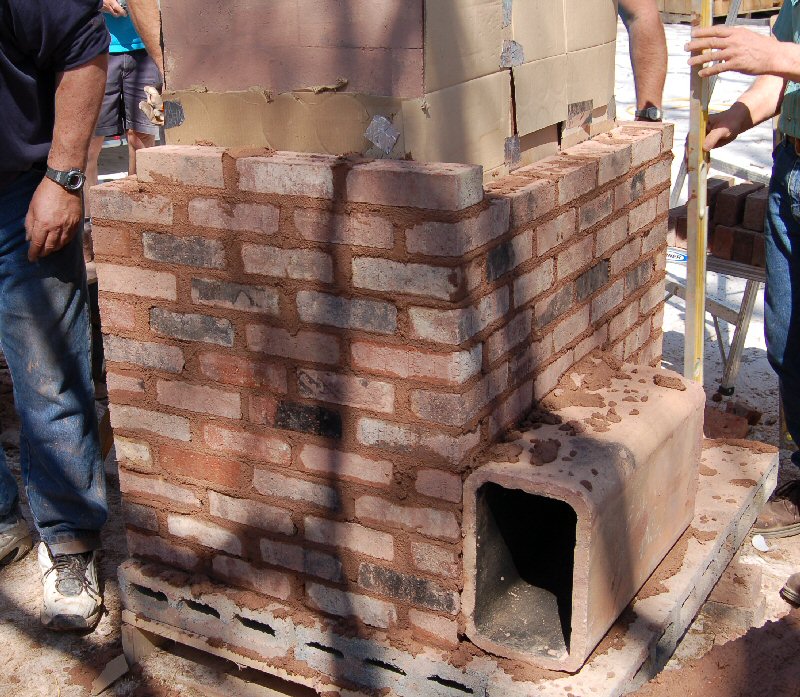 This flue configuration is used so that we can try out Lopez Lab's new "real time particulate" measuring method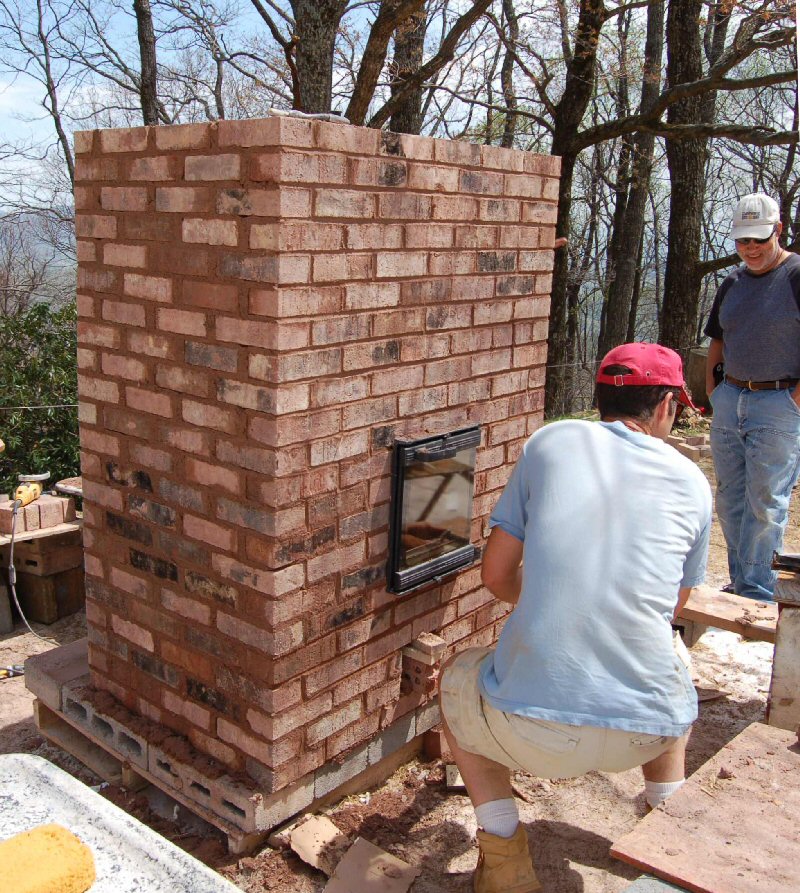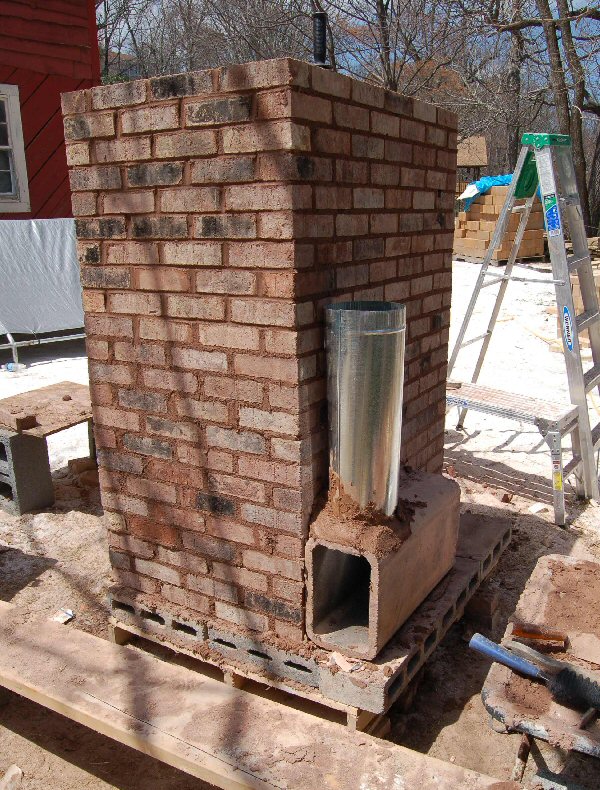 Single wall 7" chimney attached to the opacity measuring section.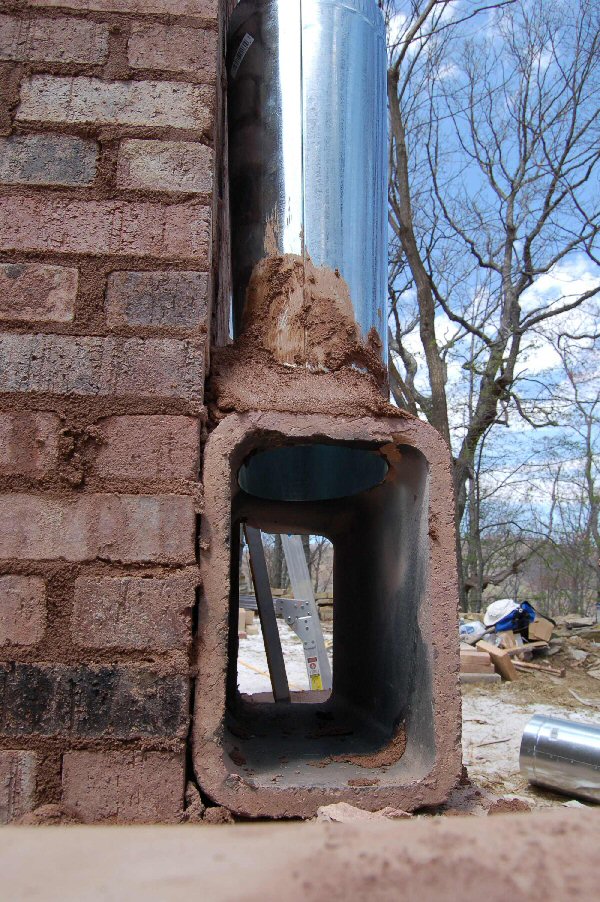 Horizontal flue section for measuring smoke opacity.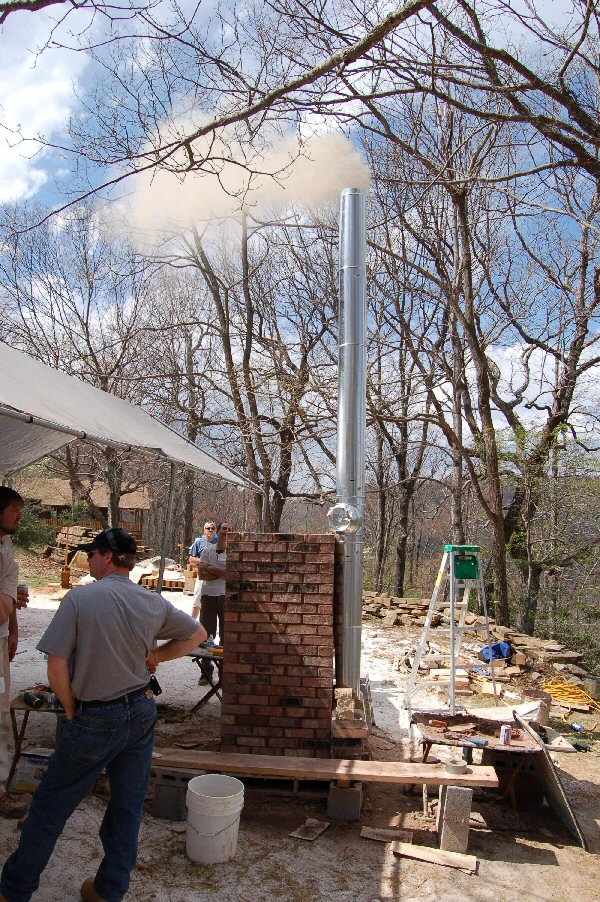 Curing fire. Very smokey start, lasting about 10 minutes.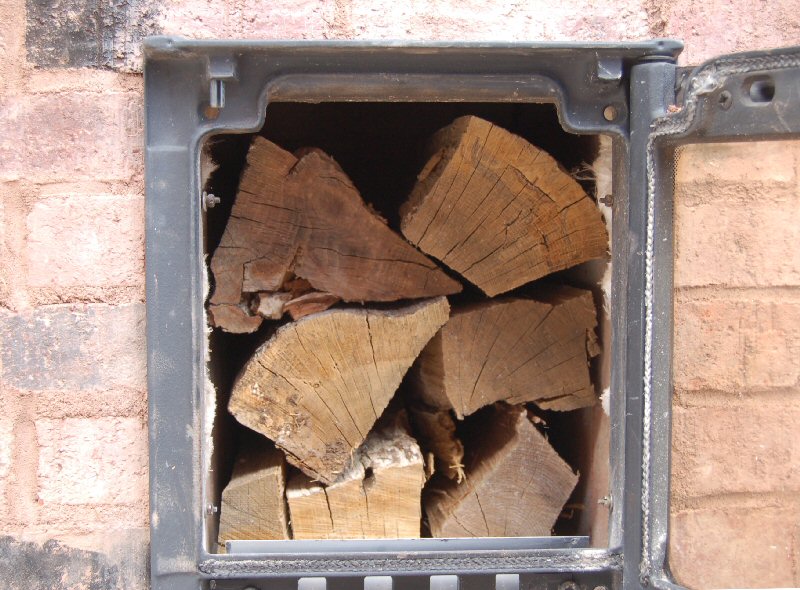 Fuel load.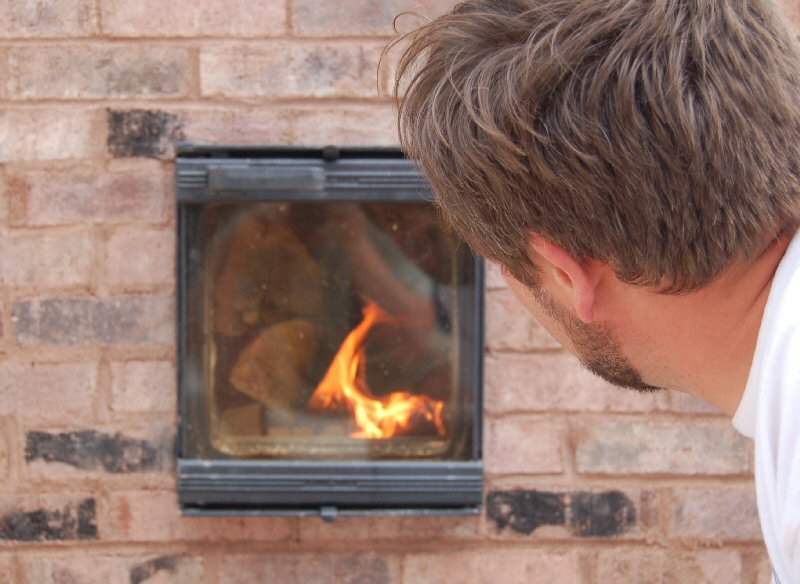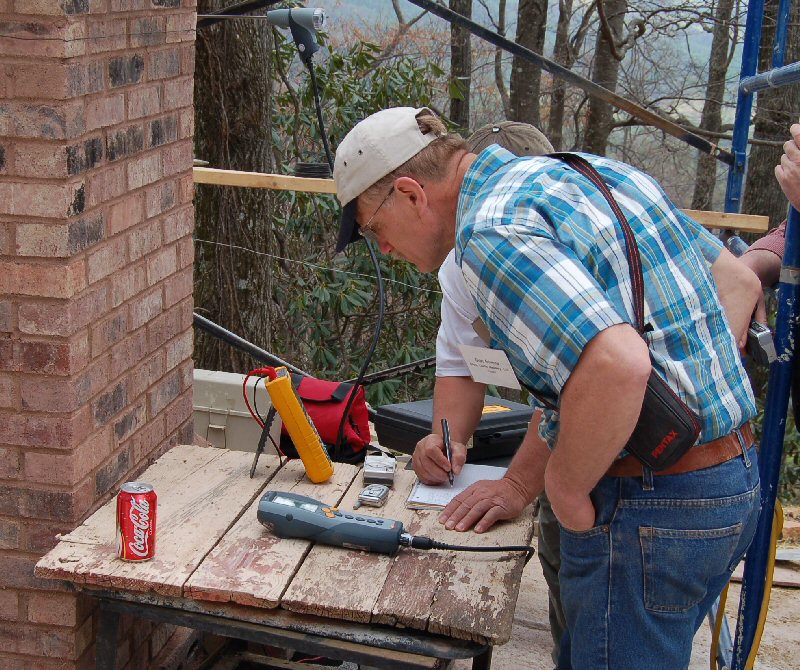 Dan Givens checks the readings on the customized TESTO 330-2 flue gas analyzer. Behind it is a Fluke Scopemeter, monitoring the
photoresistor sensor for the opacity readings. Steve Malsbury's hand is recording the data in my notebook.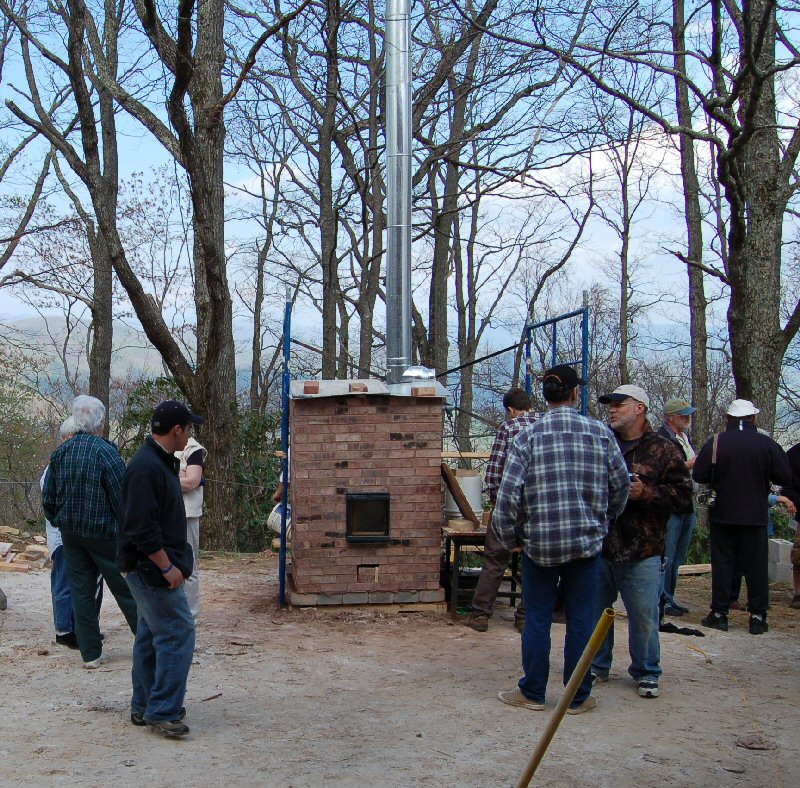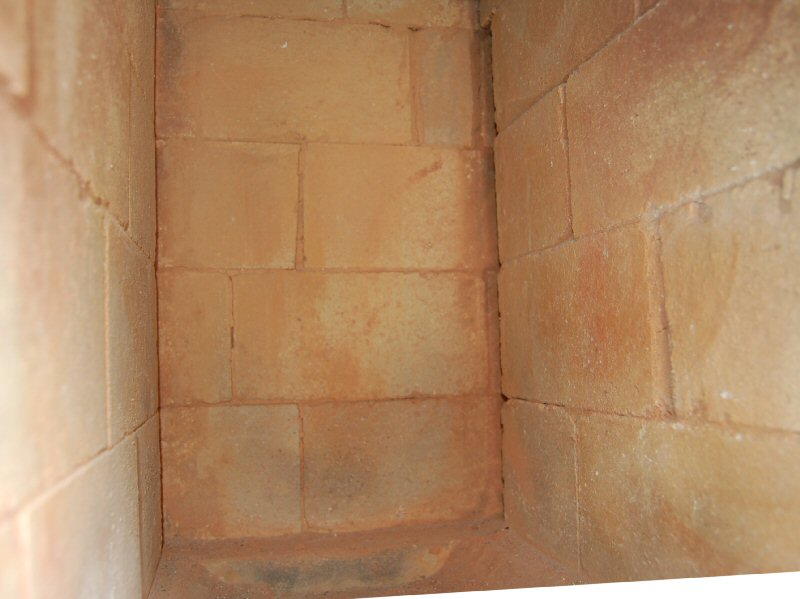 Interior view of the firebox.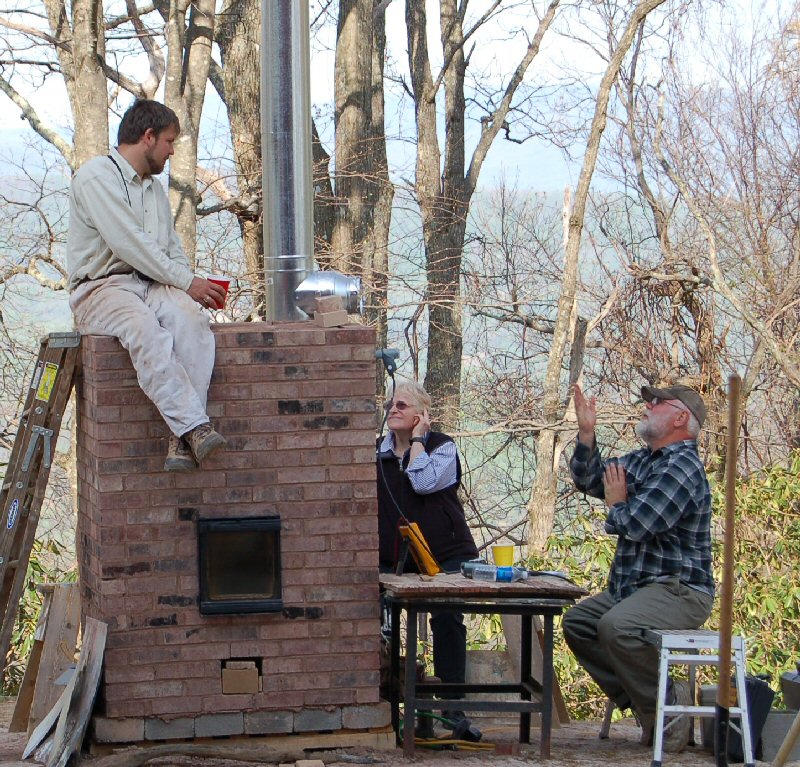 Relaxing after the test.
Check back for results.
---
See also,
2006 Photo Report
2004 Photo Report
2003 Photo Report
2002 Photo Report
2001 Photo Report
2000 Photo Report
1999 Photo Report
1998 Photo Report
1997 Photo Report
This page was last updated on May 22, 2006
This page was created on April 24, 2006
Back to: