2006 MHA Annual Meeting
-- the adventure continues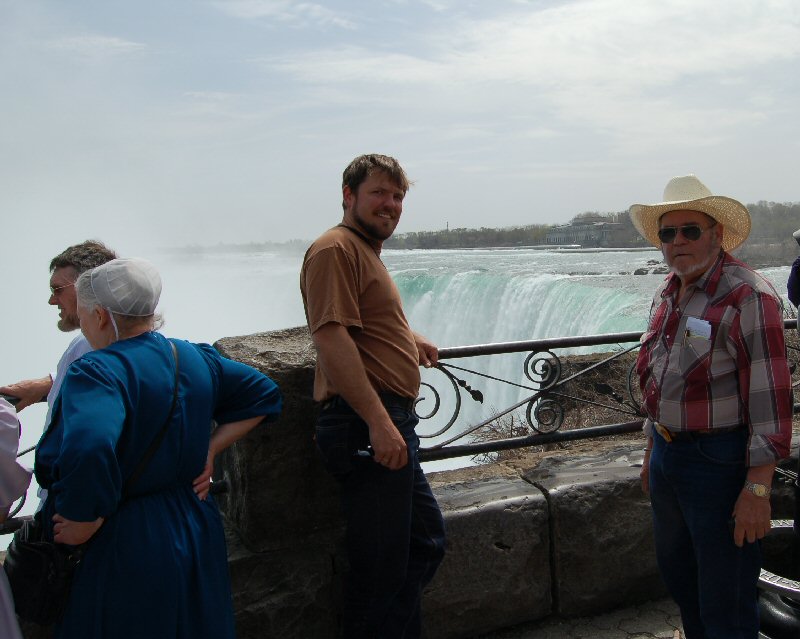 I drove back with Alex Chernov (who drove down with me), and Jerry Frisch, who came up to Toronto to attend the ASTM meeting.
Jerry had never seen Niagara Falls before, so we stopped on our way to the Tempcast factory, which is nearby.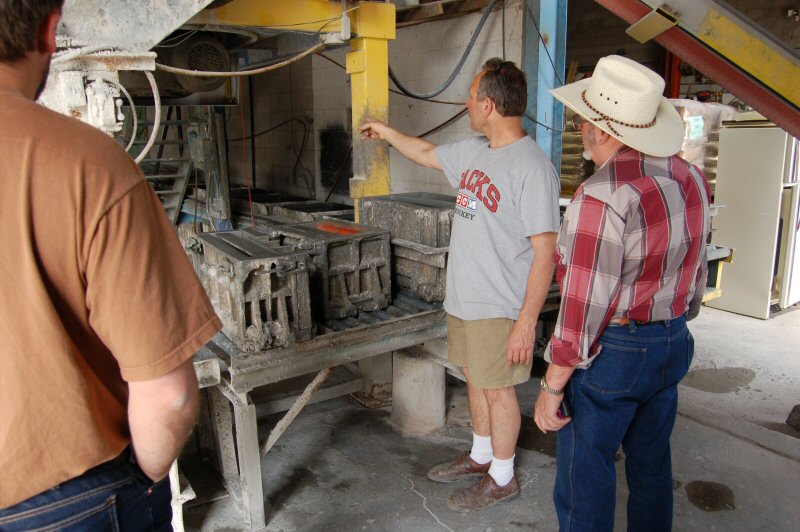 A visit to the Tempcast factory, about 90 minutes from Toronto.
After the ASTM meeting, John Lagamba of Tempcast invited us for dinner at his house in Toronto.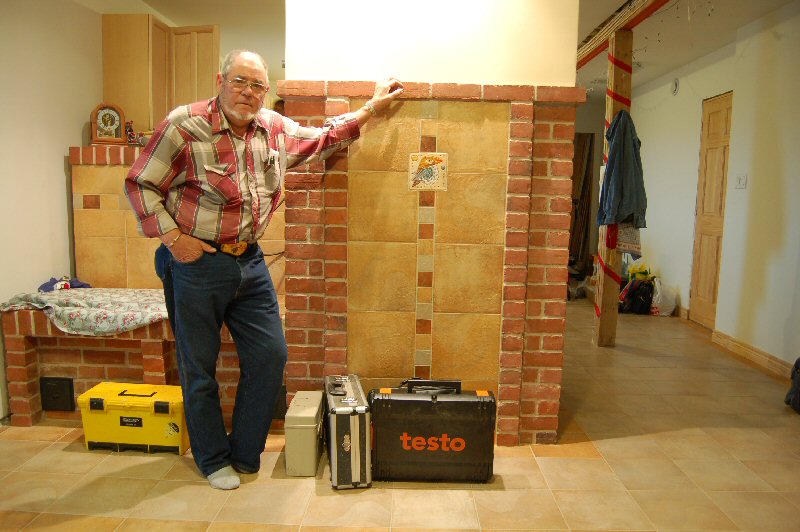 We spent Friday night at Alex Chernov's new house. This is the downstairs heater, which we ran a test on that evening.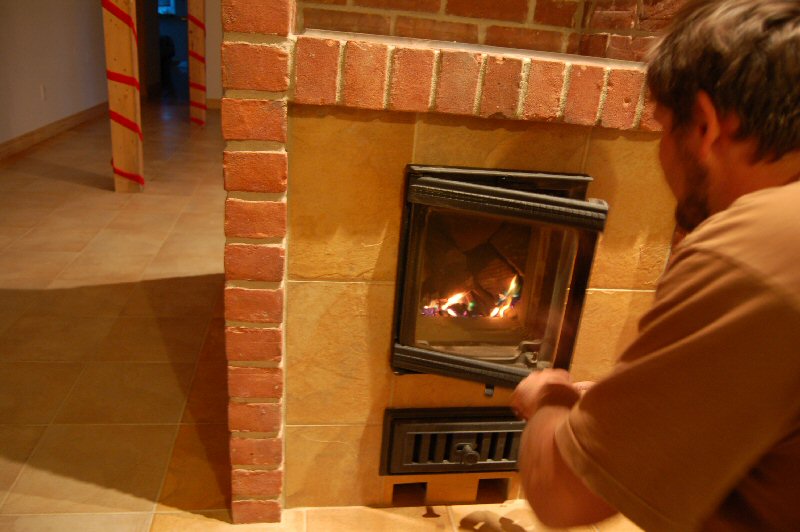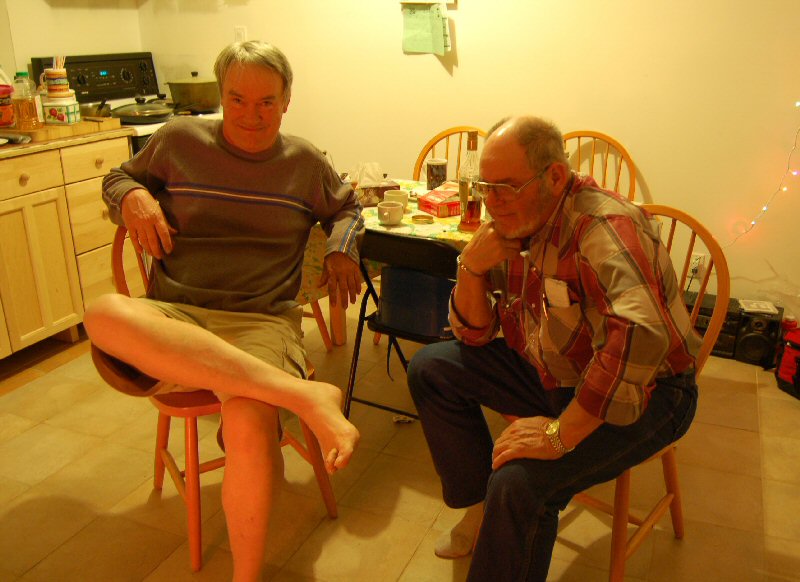 Hard at work, testing heaters.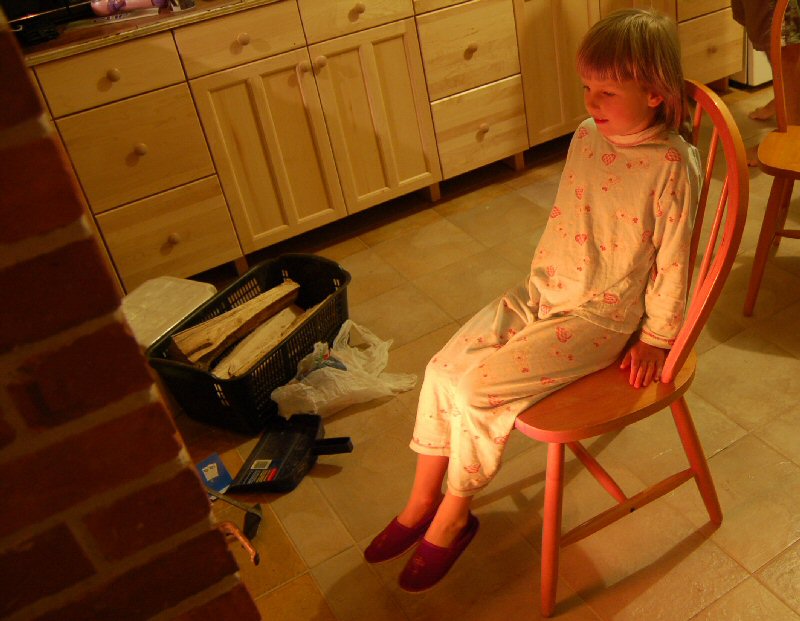 Alex's daughter Keren, demonstrating good basking technique.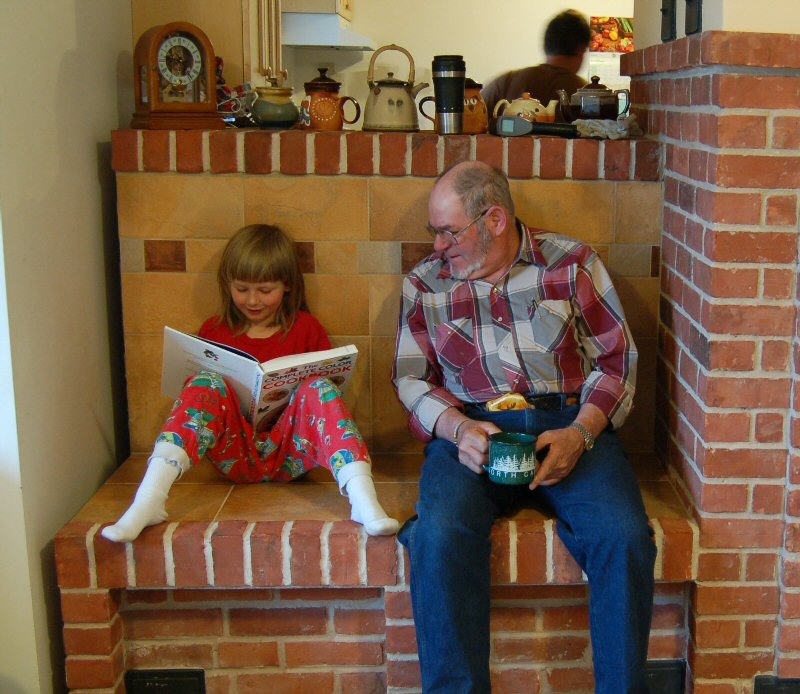 Checking out the heated bench the following morning. This is the kids' favorite spot in the house.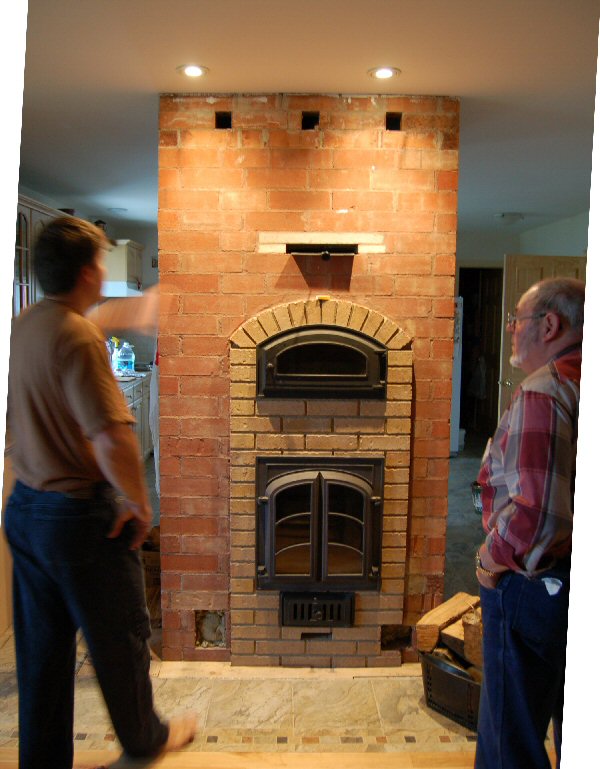 Upstairs heater. Tile work remains to be done.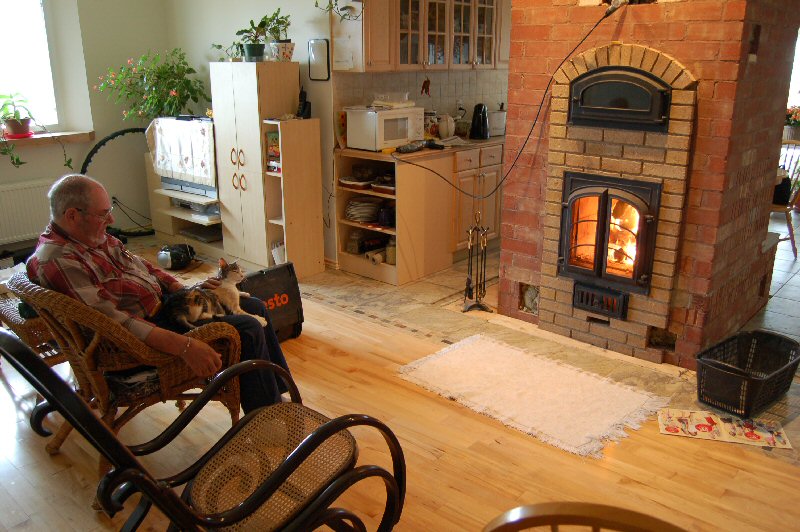 Test probe is inserted into damper slot, just above bake oven.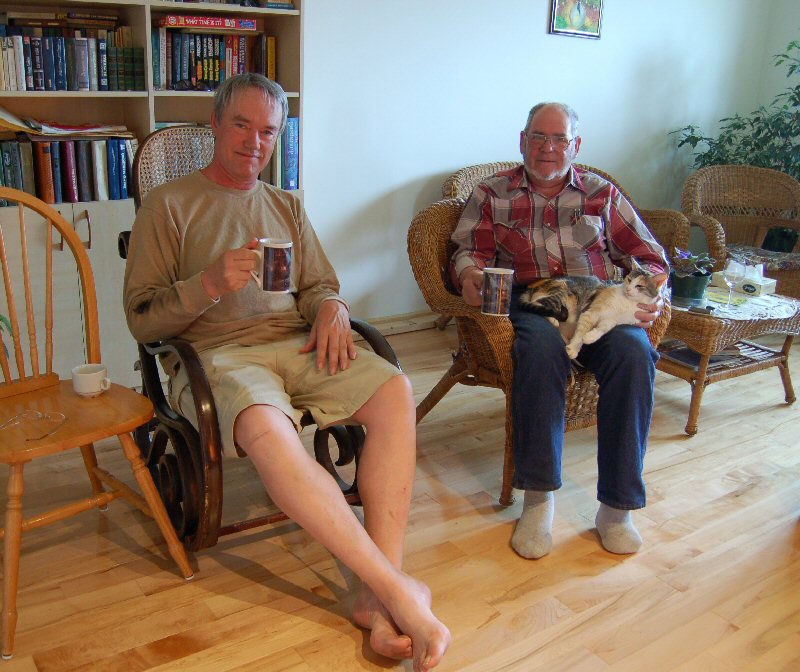 More work. It never ends!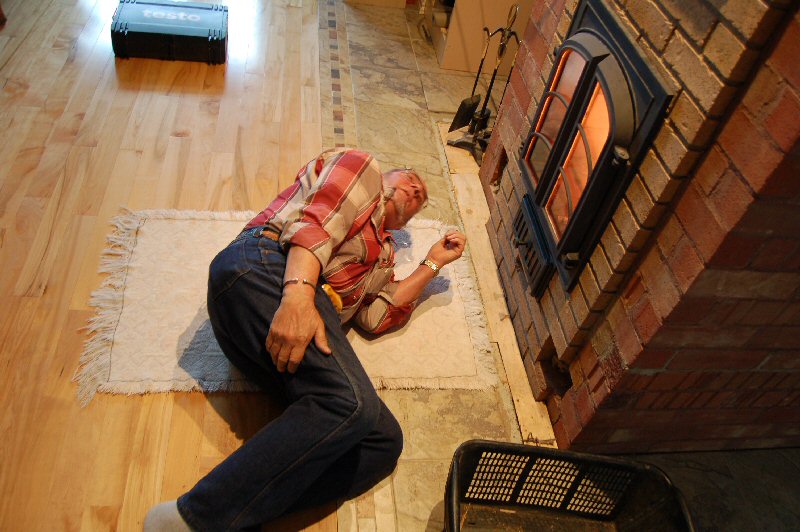 Typical heater tester position. Observing gas flow.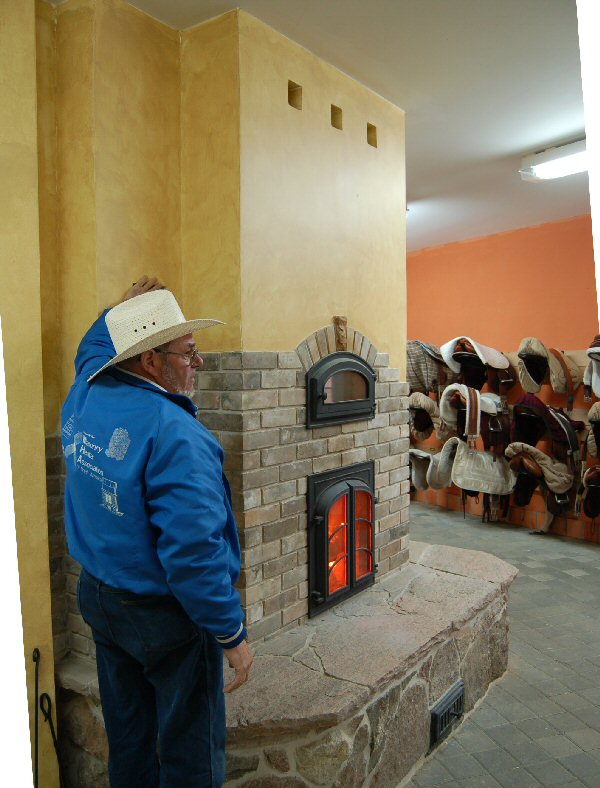 Nearby, we did a callback on a Heatkit that required a heated bench adjustment.
It is located in the tack room of a new 100 ft. diameter strawbale riding stable.
Alex Chernov did the finishing work. The stone is from the site, and the bricks came from the house
that originally stood at this location.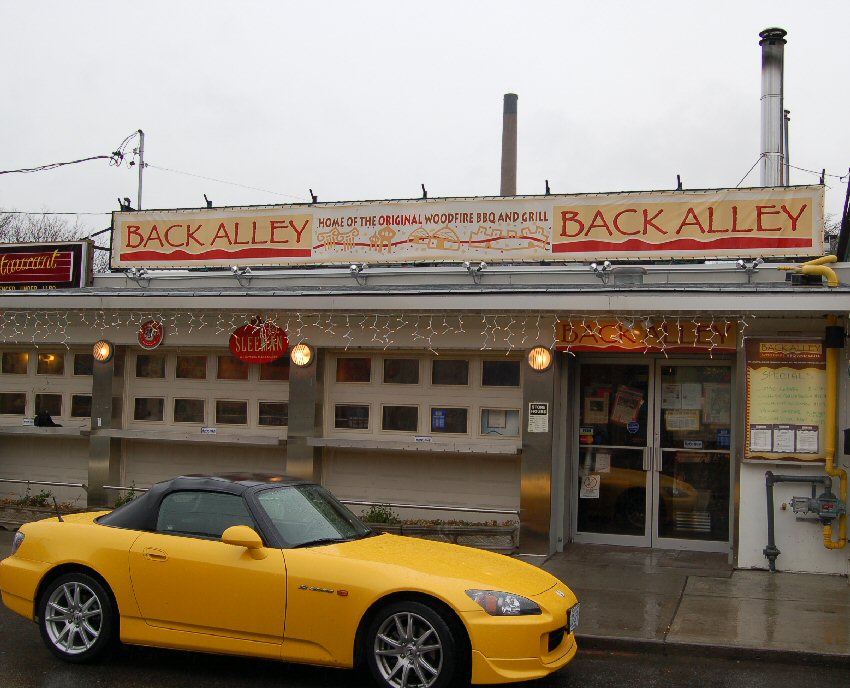 Back Alley Woodfire BBQ and Grill in Toronto's Kensington Market, about a 15 minute walk from the Sheraton Center, where the ASTM
meeting was located.
Alex helped me build 4 custom ovens there last year. Jerry and I went to check out the food.

(scroll right) Inside panorama shot. Three of the ovens are visible behind the counter.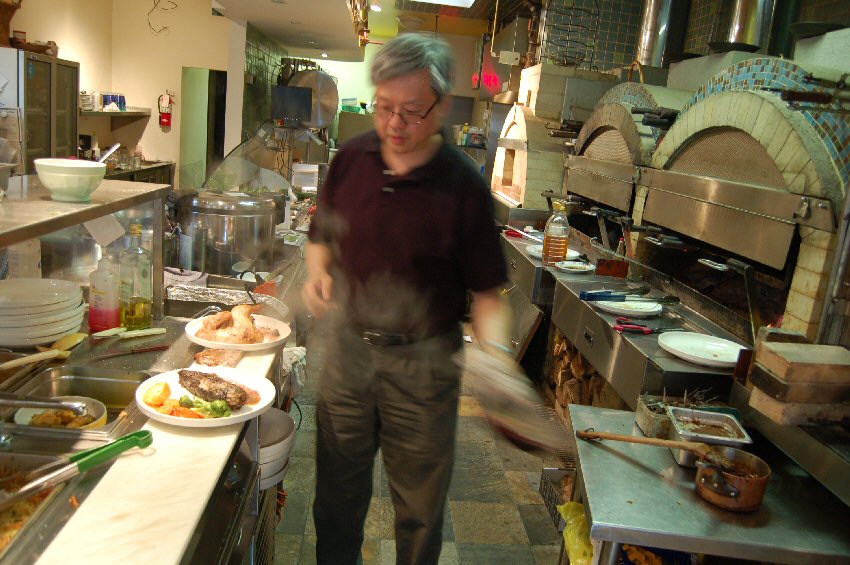 Owner and chef Frank Hsu, a well known Toronto restauranteur. Cooking the "road food of the Silk Road from China to India", has
been a dream of his. To make it as authentic as possible, all his grilling, baking, and rotisserie cooking is done with wood.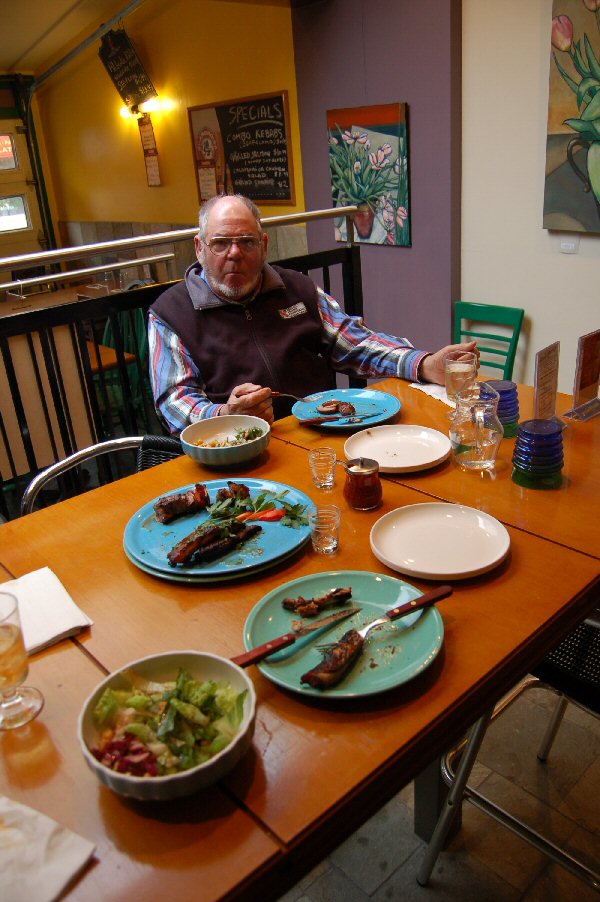 Dee-licious.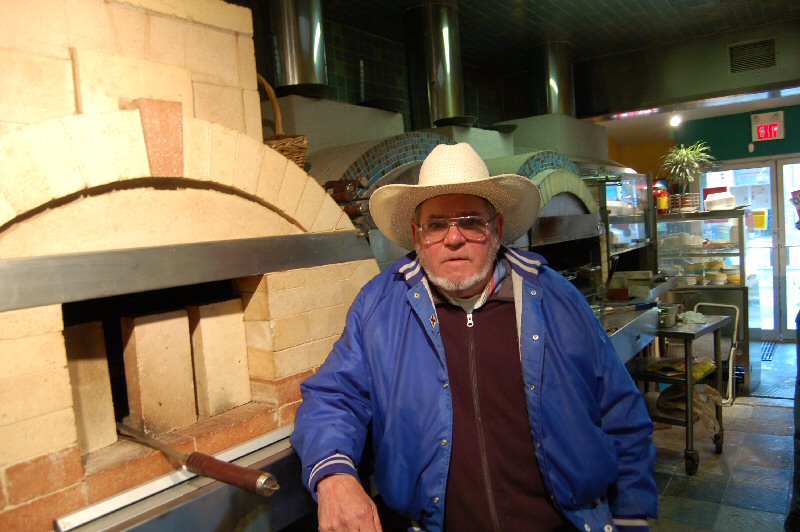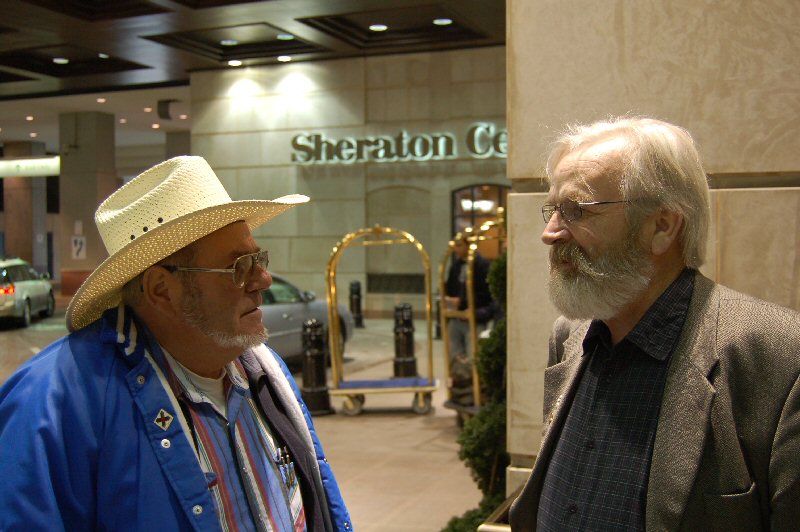 ASTM meeting, Toronto Sheraton Center.
Jerry catches up with Erkki Jarvinen, Tulikivi's technical director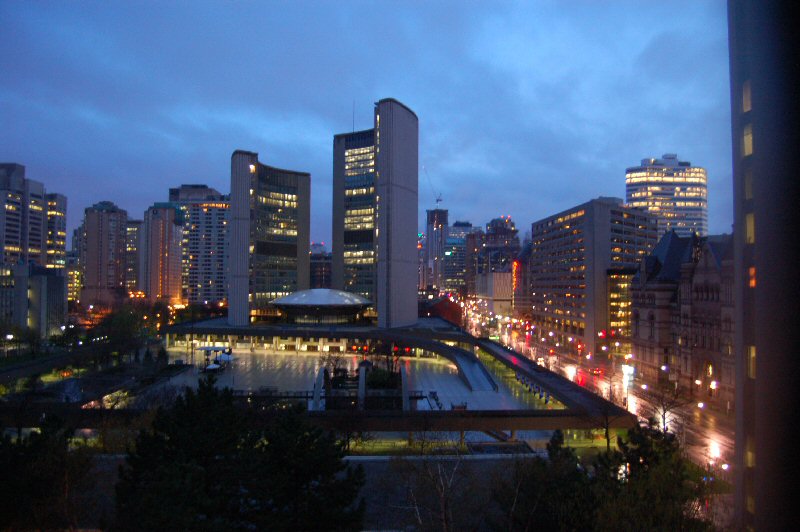 View out hotel room window at dawn. Across the street is Toronto City Hall, openened in 1965 and designed by Finnish architect Viljo Revell.
Visible at the far right is the beautiful sandstone Old City Hall.

I grew up in Toronto, so had a chance to check out the old neighbourhood.
See also,
2006 Photo Report
2004 Photo Report
2003 Photo Report
2002 Photo Report
2001 Photo Report
2000 Photo Report
1999 Photo Report
1998 Photo Report
1997 Photo Report
This page was last updated on August 4, 2007
This page was created on April 21, 2006
Back to: