Heading Home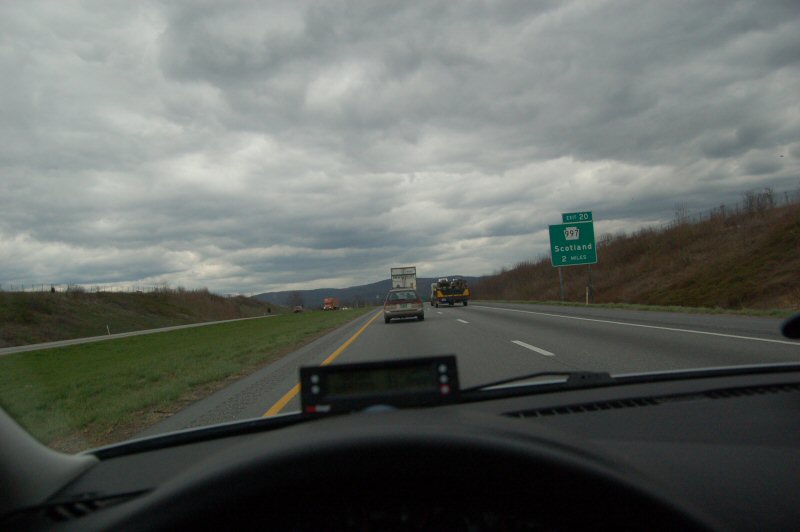 Colin and I headed out early Thursday morning, and convoyed with William Davenport to his family hunting compound in rural
Pennsylvania, near Harrisburg.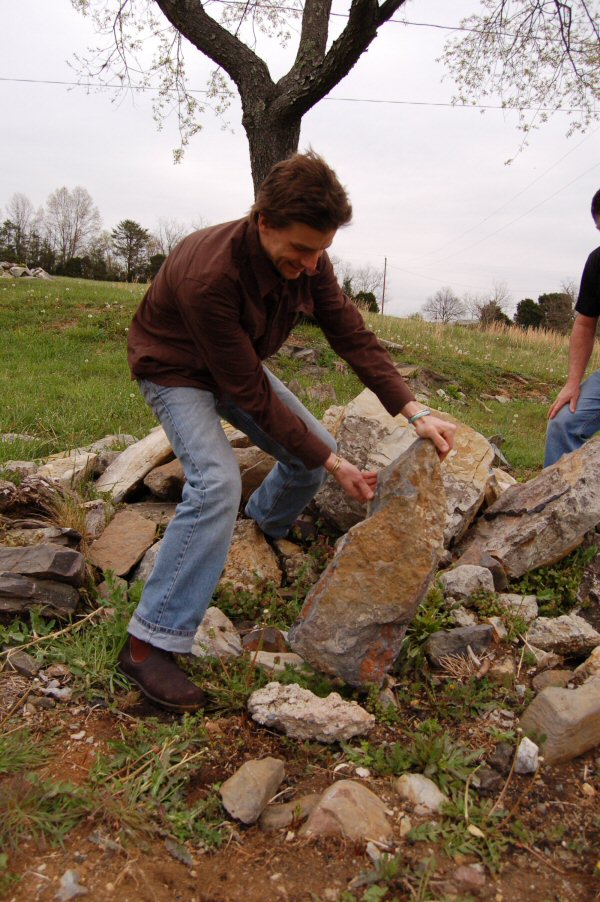 Fuel stop en route. Two hard core stone masons could not resist checking out a local
stonepile nearby.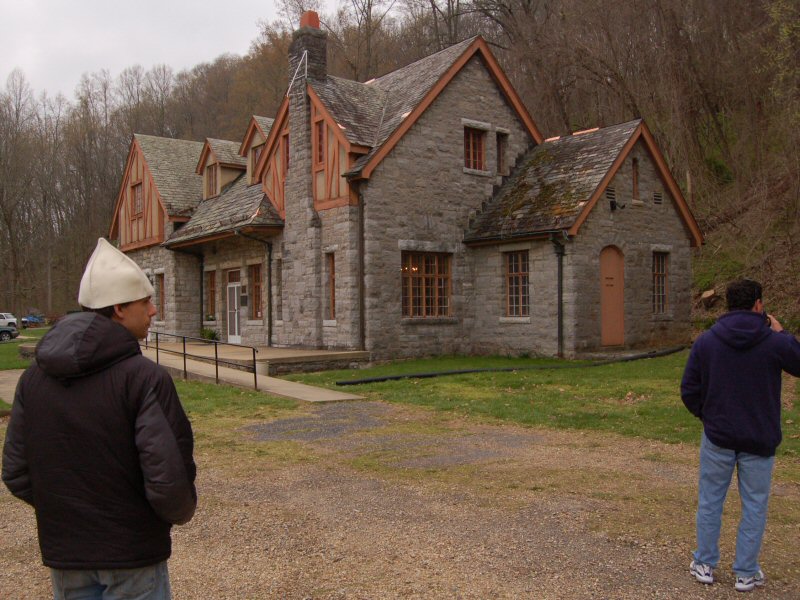 We checked out some caverns in Virginia.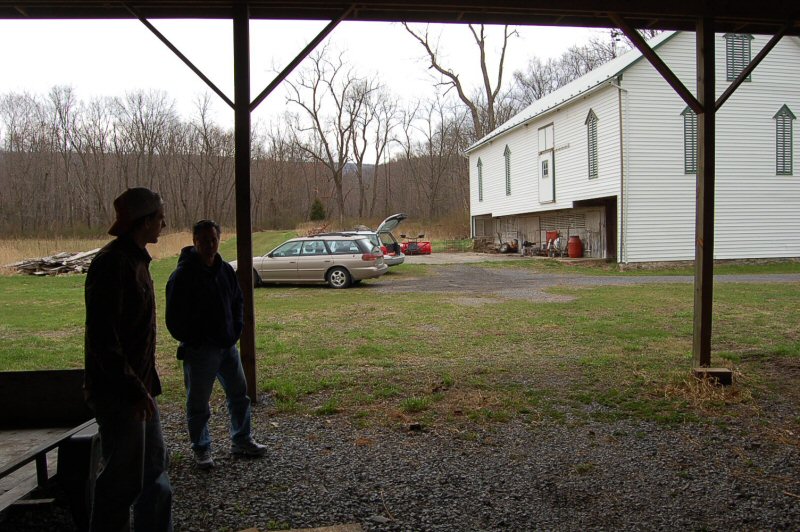 William's family hunting lodge, about 40 minutes into the Appalachians from Harrisburg. Standing inside the machinery shed, which
would be very suitable for workshops.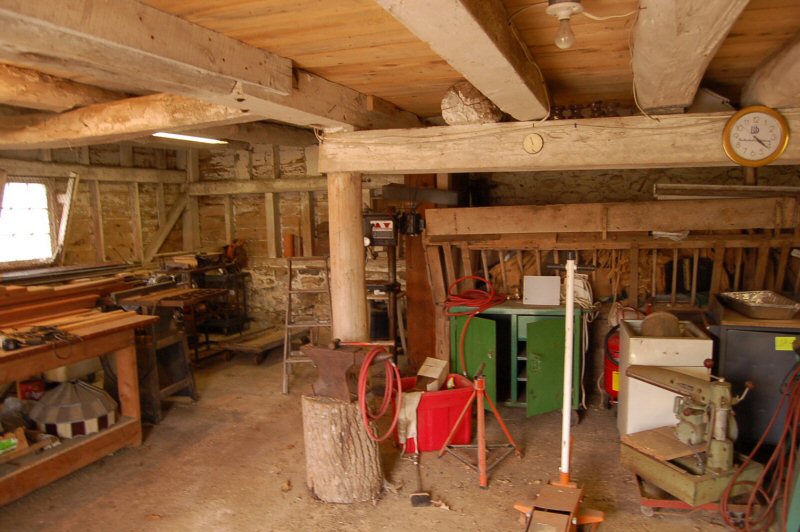 Shop inside the barn.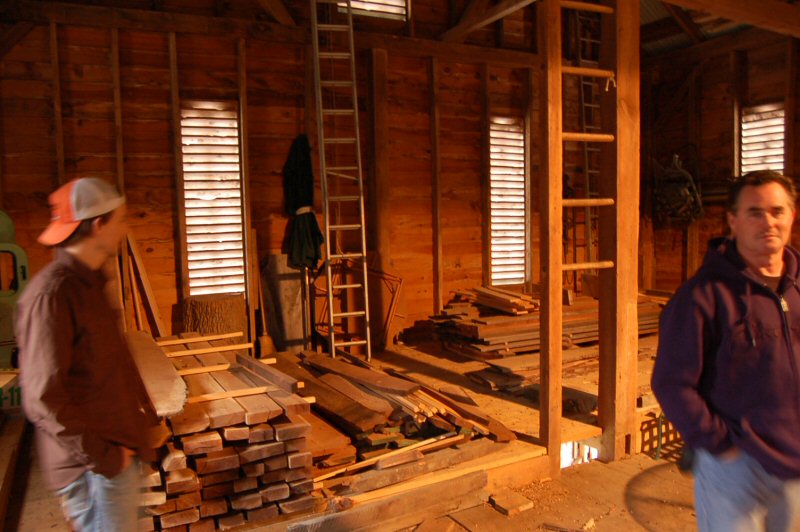 William's brother Steve is a well known woodworker and furniture maker, now living in Bozeman Montana.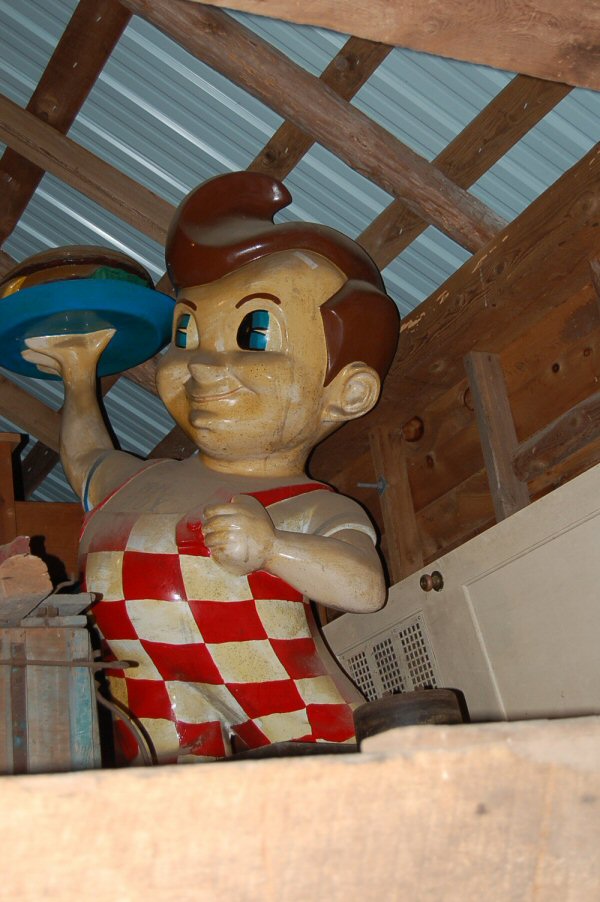 Yes, there is a Big Boy upstairs in the barn.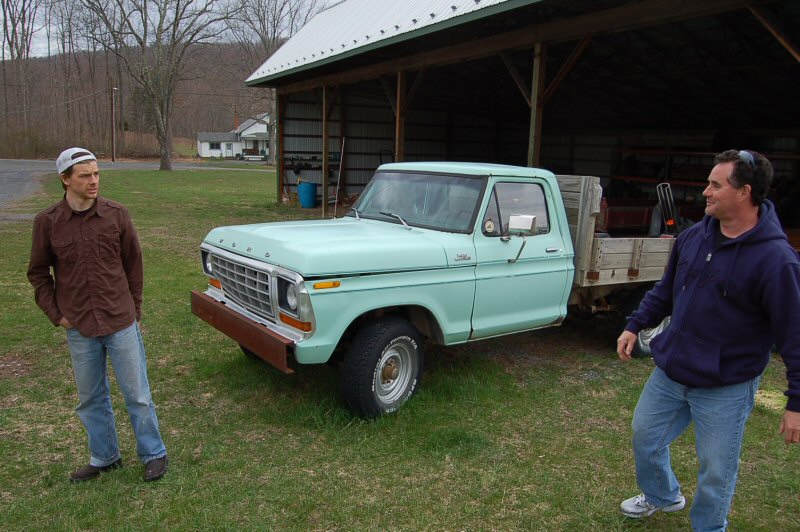 Machinery shed. There is a skeet launcher mounted to the bed of the pickup truck.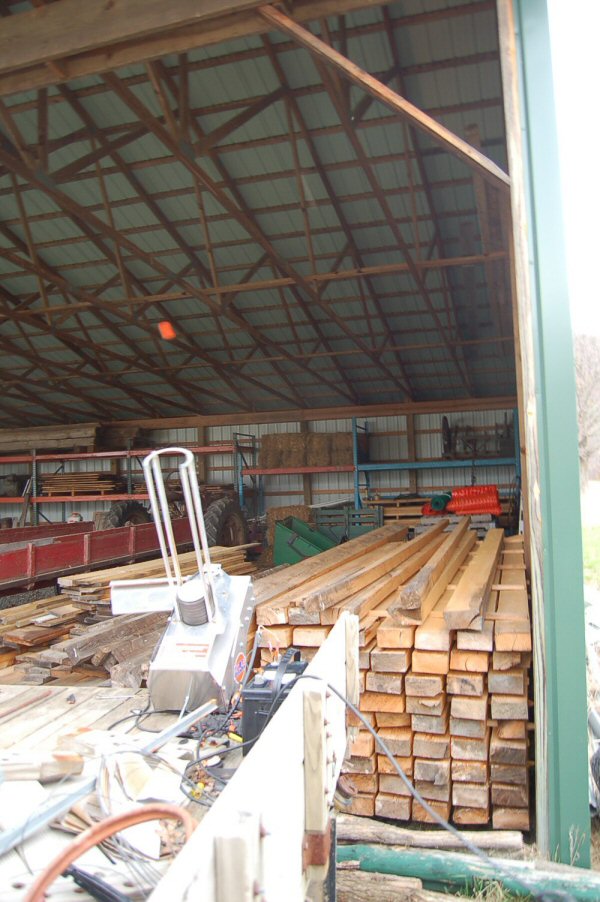 Needless to say, we couldn't resist playing with it.

Up the road is the hunting lodge.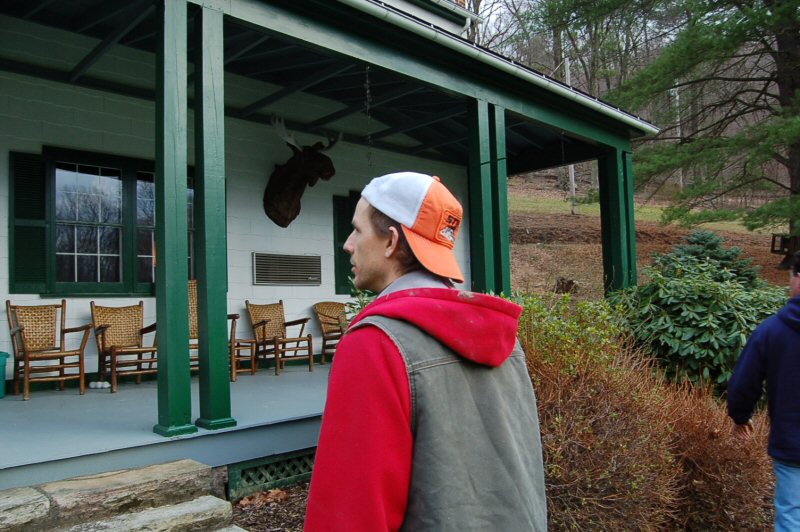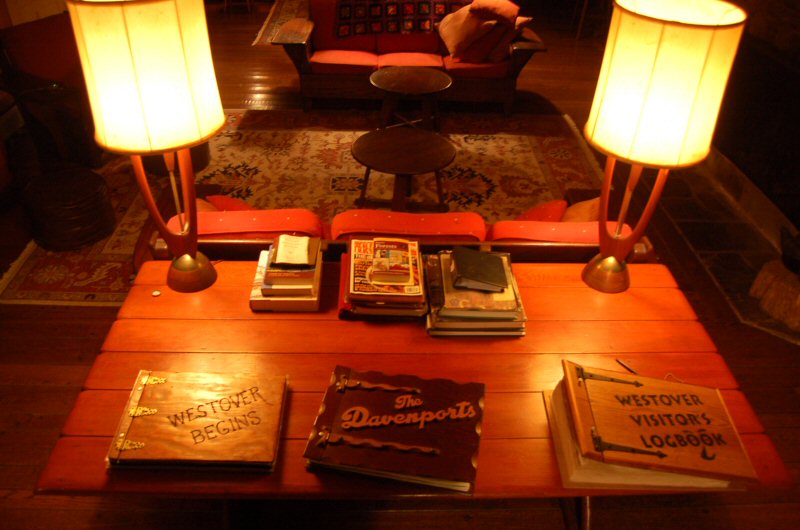 I was completely blown away when we stepped inside. It is an authentic Craftsman style interior, built in 1939.
I have been in love with all things Craftsman for a long time, and it felt like entering a temple.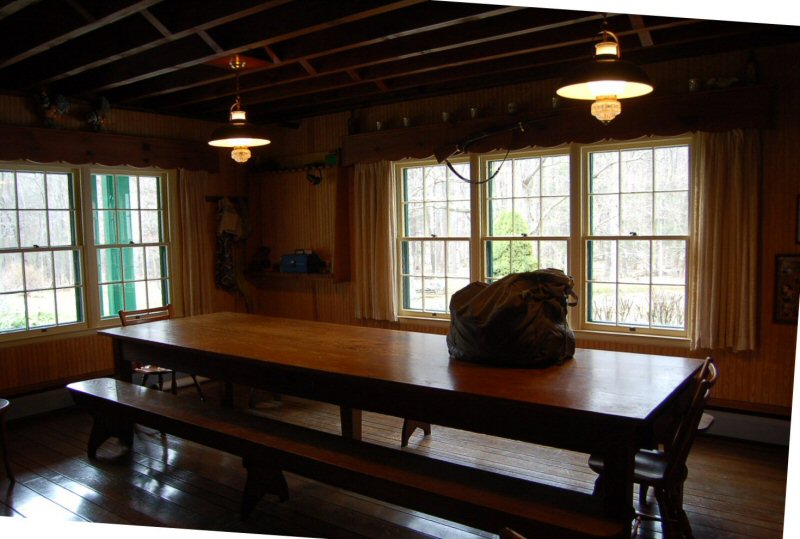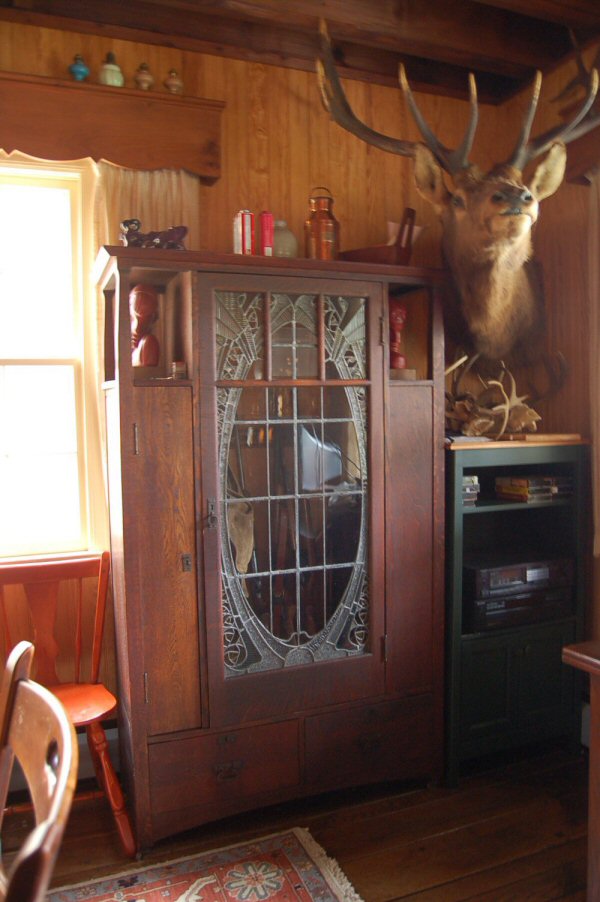 Gun cabinet, executed in quarter sawn oak, stained with the ammonia fuming process, which is typical Craftsman.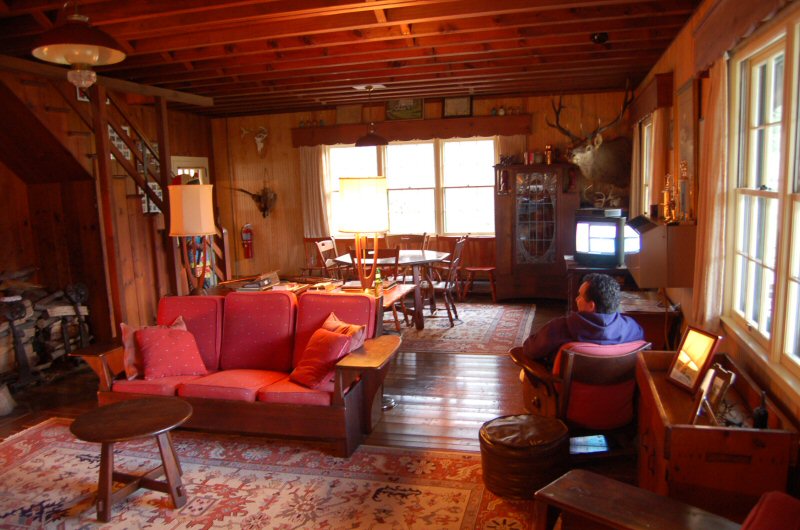 Colin finally got his hockey fix. Ottawa Senators won the fifth and final game in their quarter finals.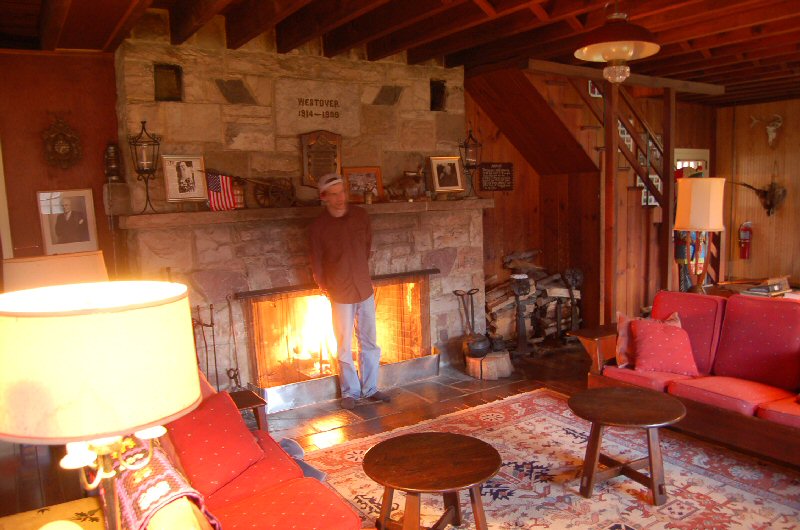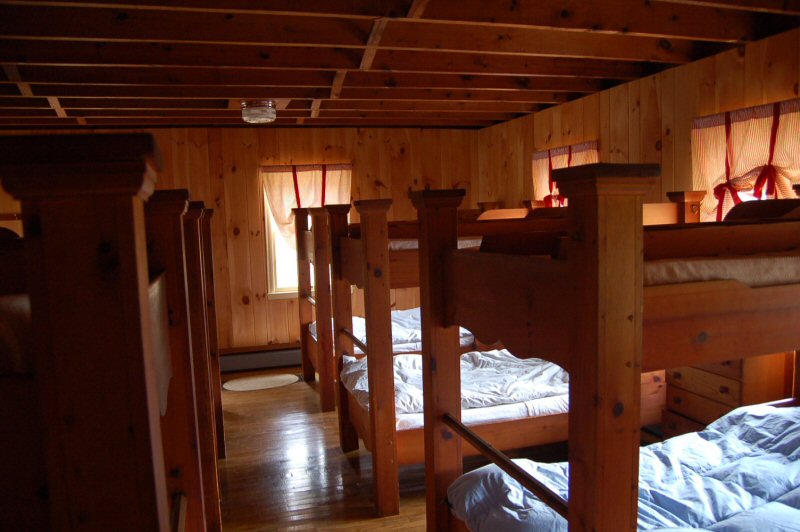 Bunk room.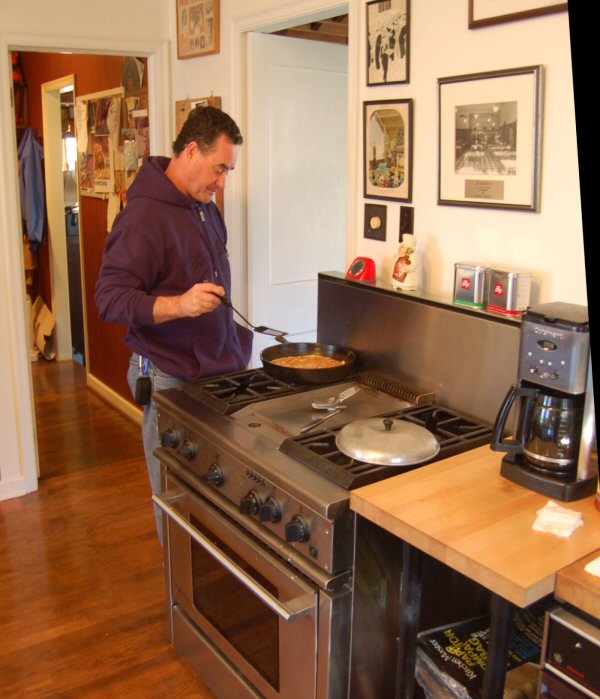 Cooking breakfast.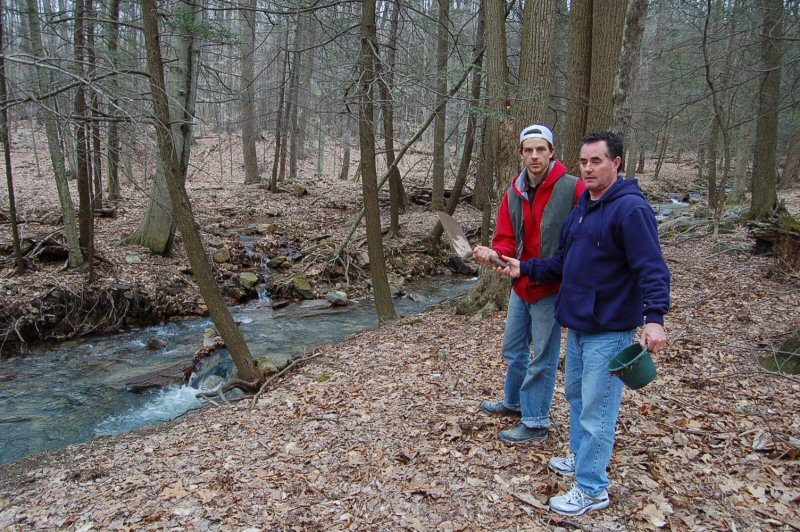 Heading into the woods to search for clay. The ground is strewn with beautiful limestone.
Hmmmm --- project, anyone?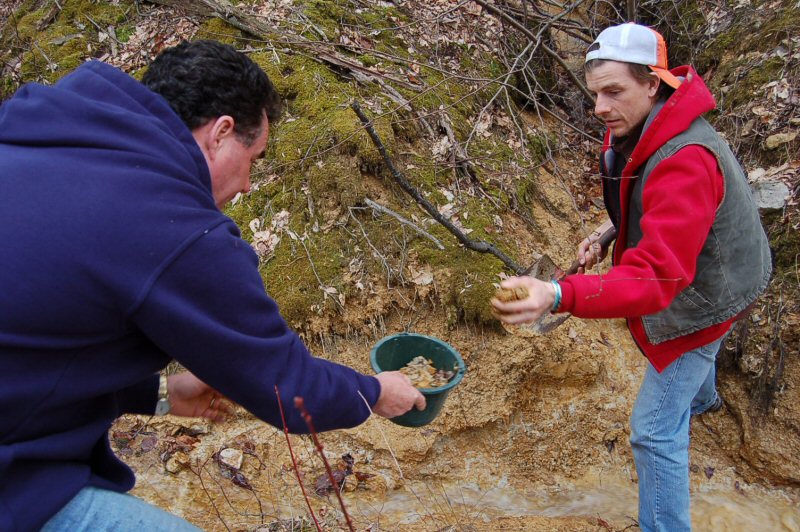 Taking clay sample from stream bank. I took a sample back home for testing, as did William.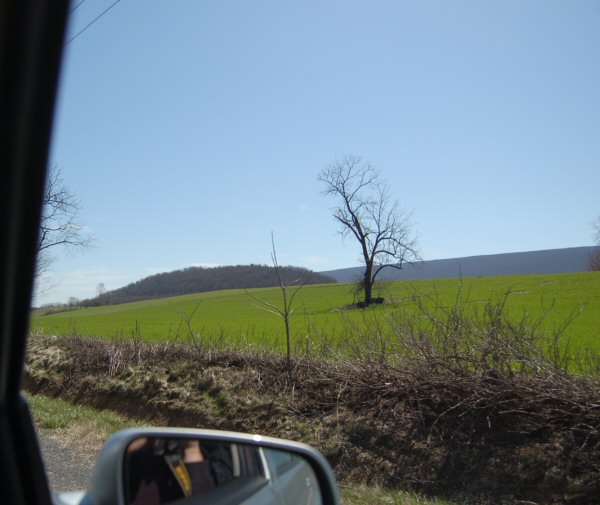 Heading home through beautiful rural Appalachian scenery in Amish country.
William is the head of the certification committee, and we are currently brainstorming some ideas for a
potential workshop, perhaps in September. We have a number of highly skilled and experienced
stone masons in MHA. With 3 or 4 or (?) instructors, William thinks the site could handle a class
of 12 beginning heater masons looking to gain stonework skills. Current idea for a first workshop
is an outdoor clay pizza oven, on a stone base. With a stone roof. Stay tuned.
See also,
2006 Photo Report
2004 Photo Report
2003 Photo Report
2002 Photo Report
2001 Photo Report
2000 Photo Report
1999 Photo Report
1998 Photo Report
1997 Photo Report
This page was last updated on April 30, 2007
This page was created on April 24, 2007
Back to: