2007 MHA Annual Meeting
Pizza Oven Build and
Pizza Party
Oven Design: Alex Chernov
2006 Backyard Oven with Peter Moore
2004 Cob Oven with Tom Trout
2005 Small Commercial Pizza Oven with Pat Manley
2003 French Bake Oven with Norbert Senf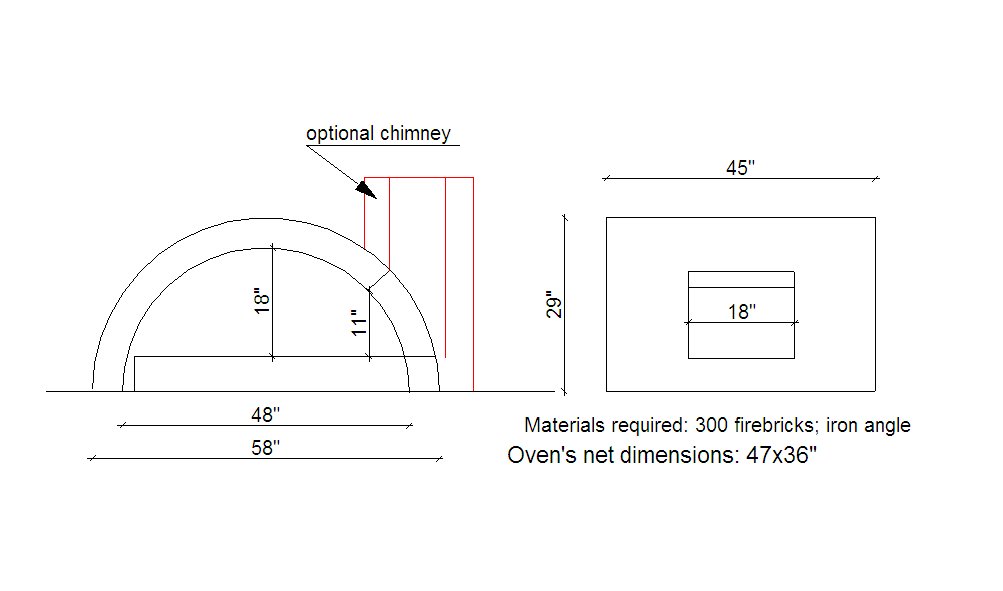 Oven concept sketch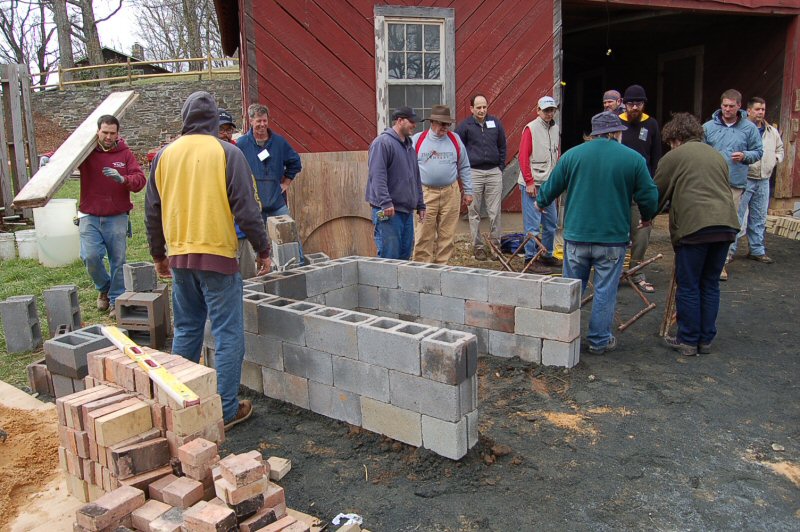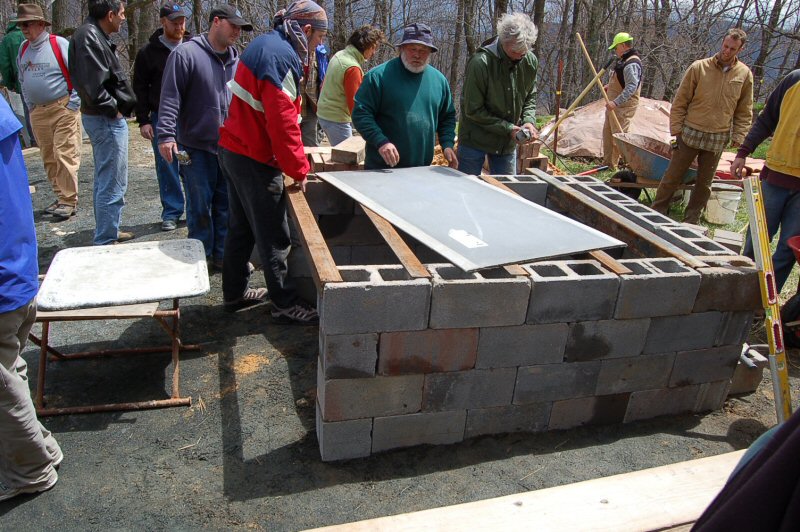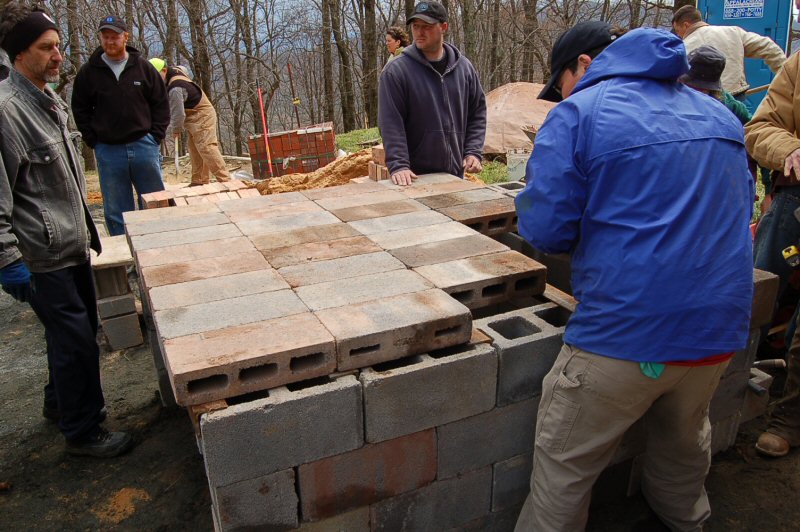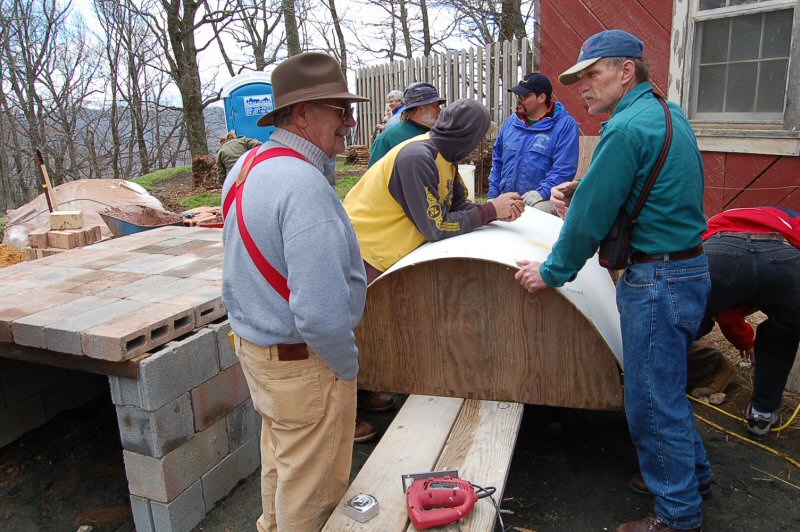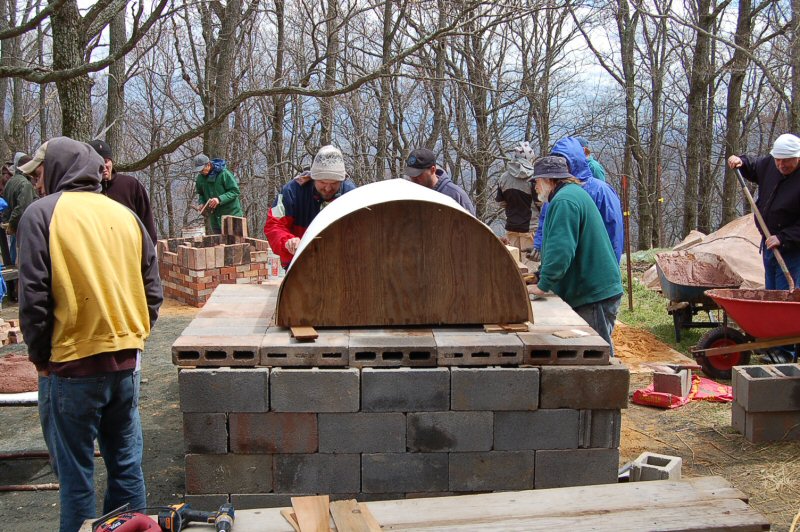 This oven design is loosely based on a restaurant project that Alex and I did in Toronto's famous Kensington Market.
details
tour
However, the door on this oven has been turned 90 degrees from the Toronto oven, resulting in an interesting design that is
very easy to build.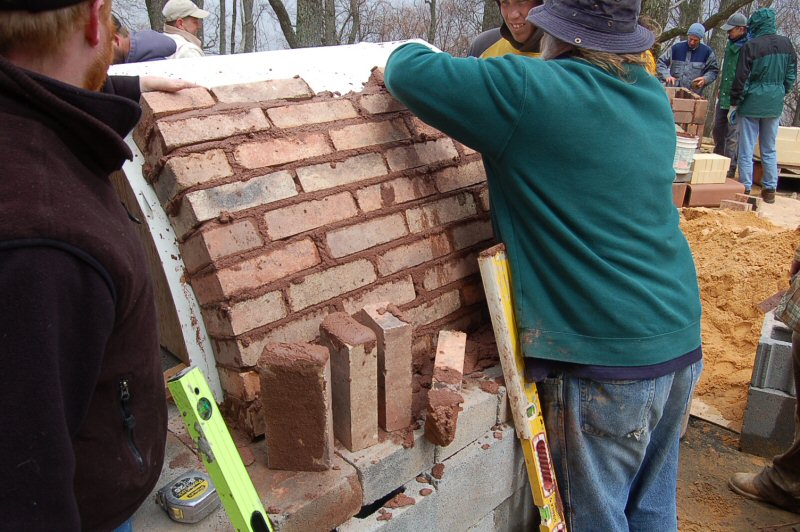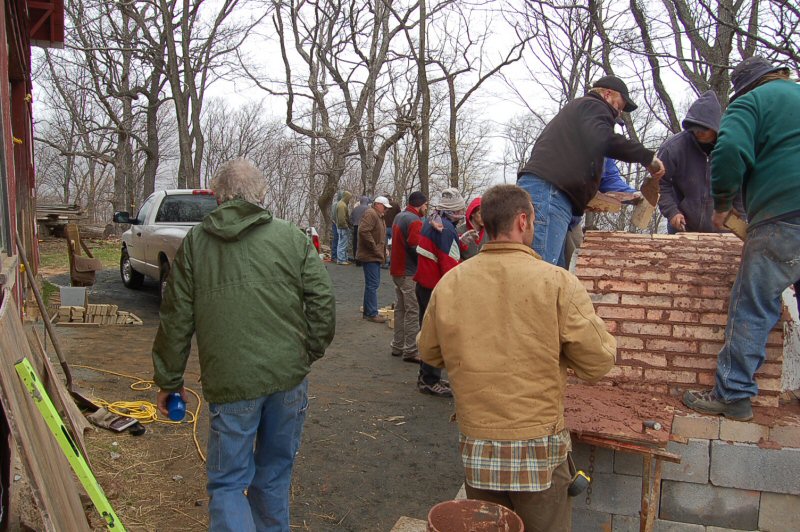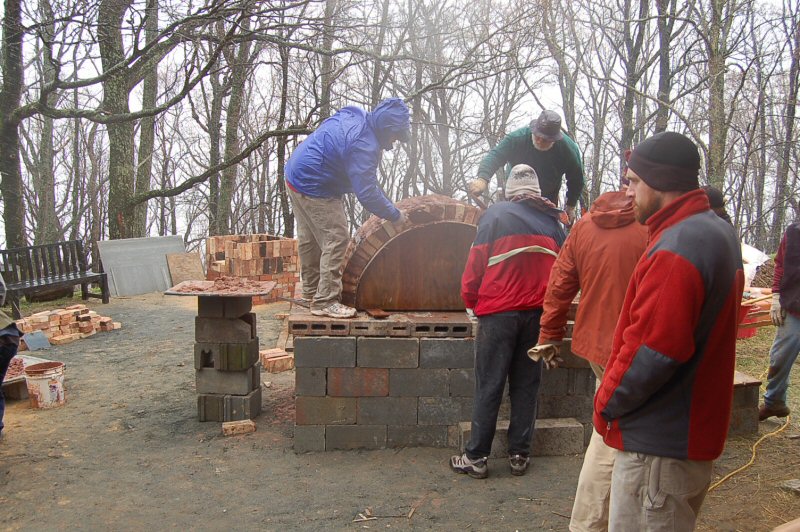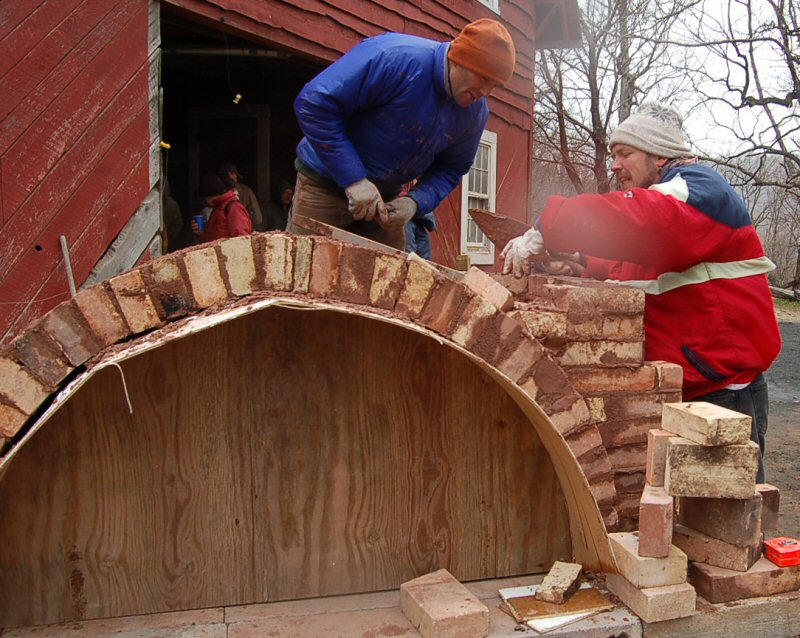 Joe Prinzivalli helps Alex try to get the oven under control as the weather gets really bad with high winds and rain.
The vault would not support itself due to wet bricks, so we wedged the form back into place so that buttressing could be built.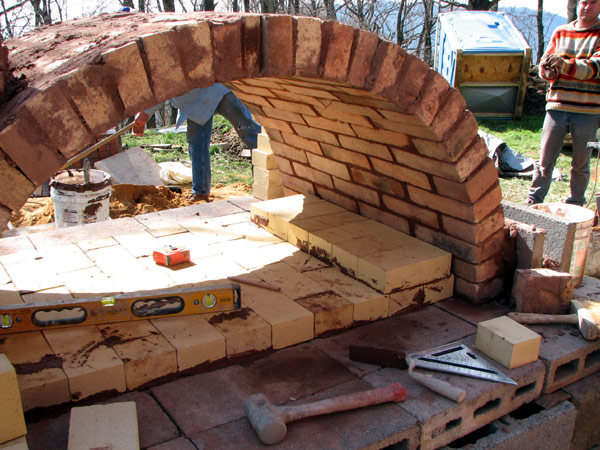 Completed vault. This shape works perfectly for #1 arch taper brick, which would allow thin joints.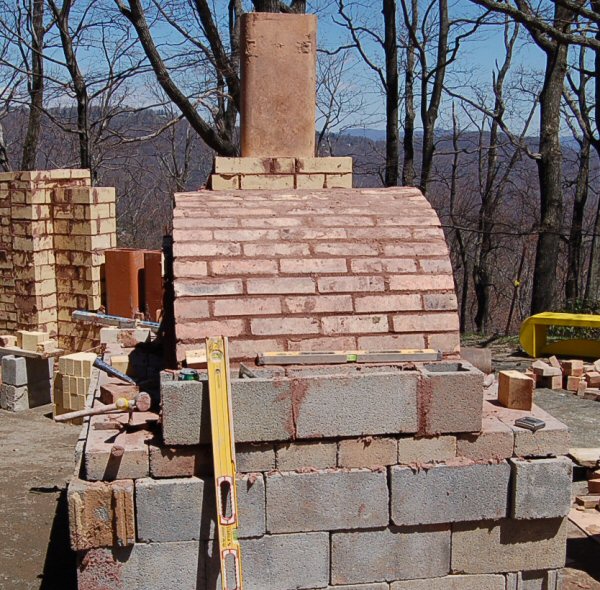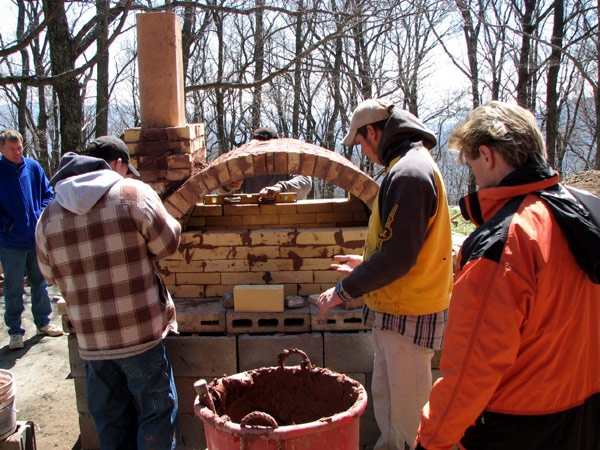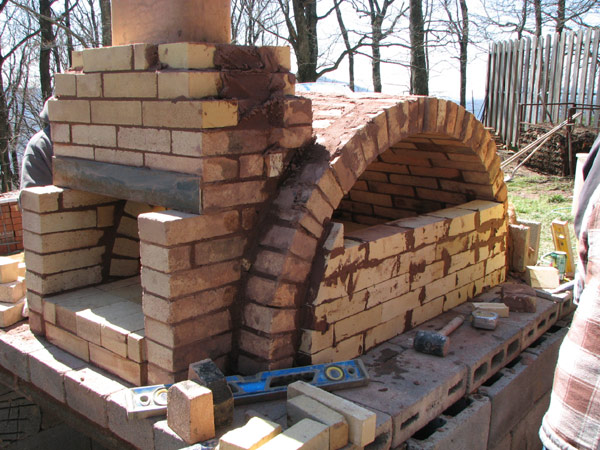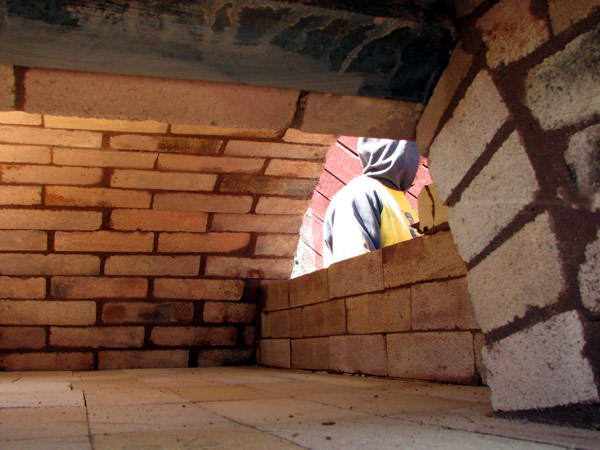 Curing fire.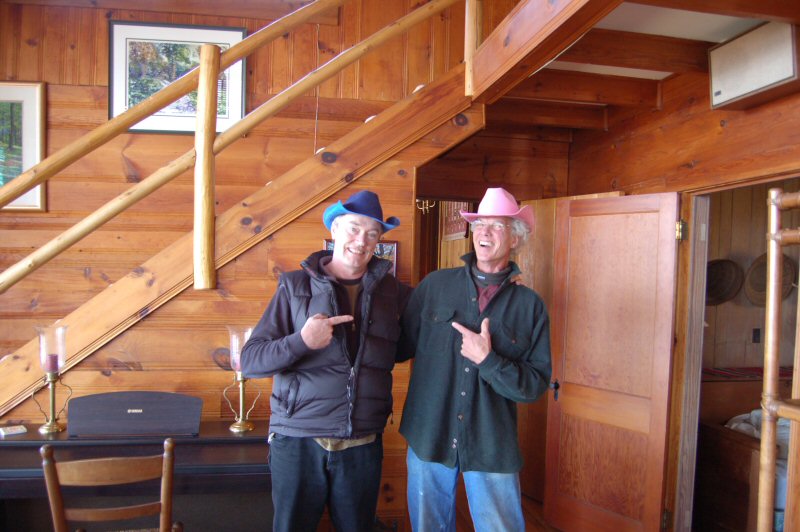 Let the pizza party begin !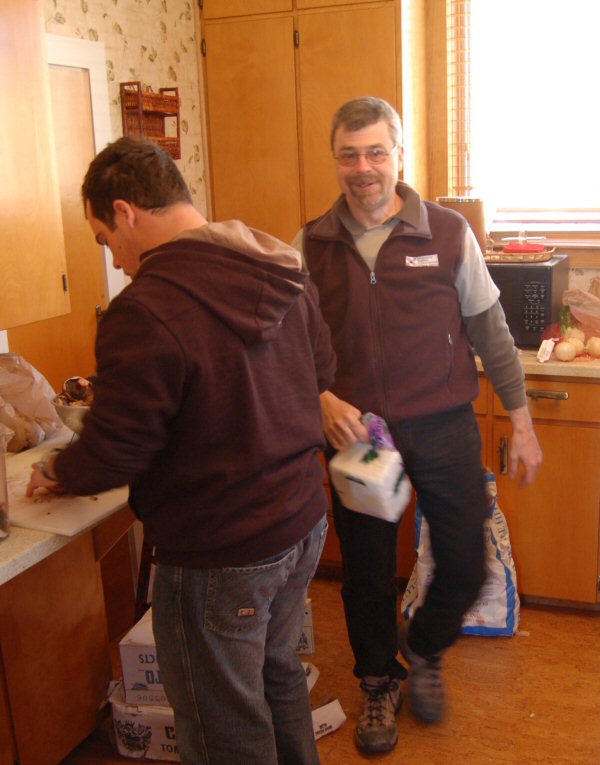 Feeling no pain.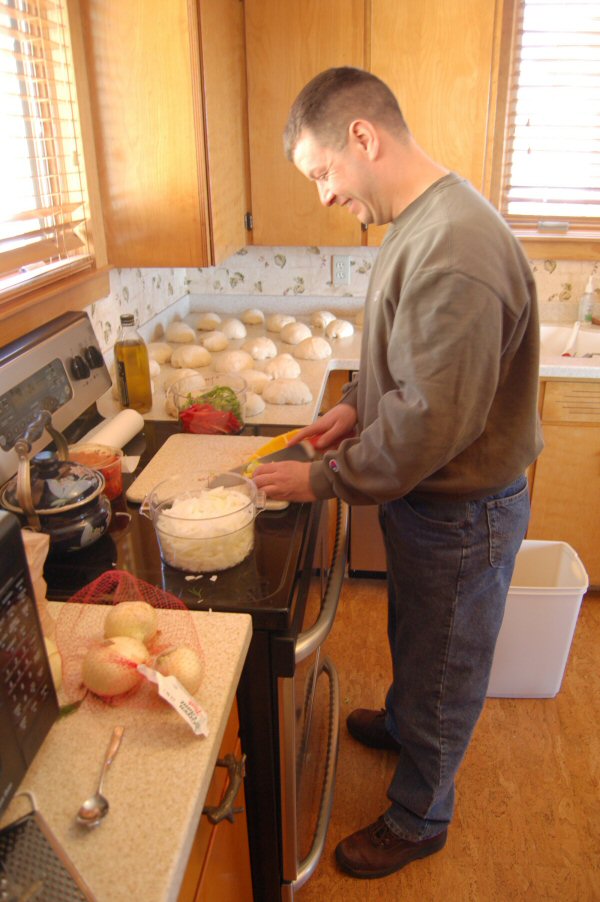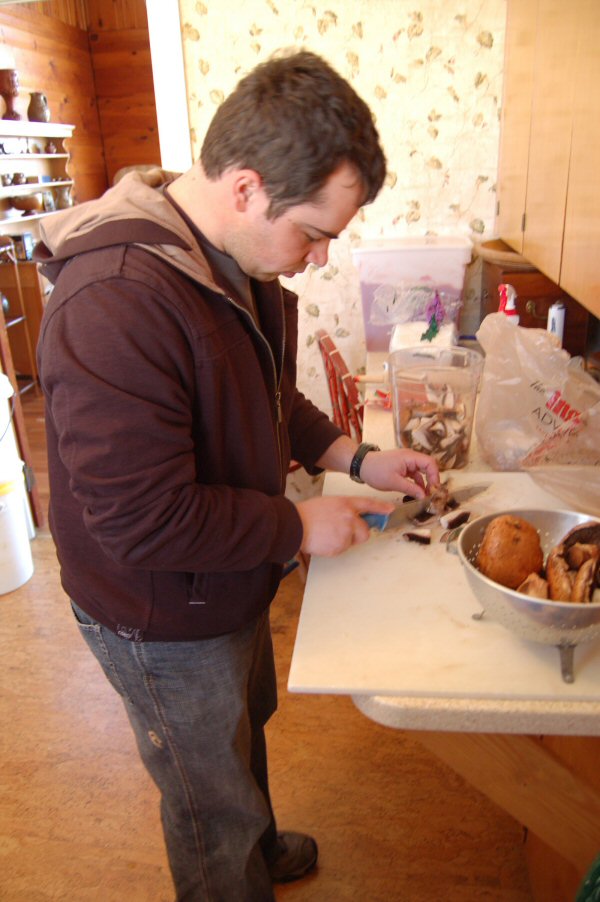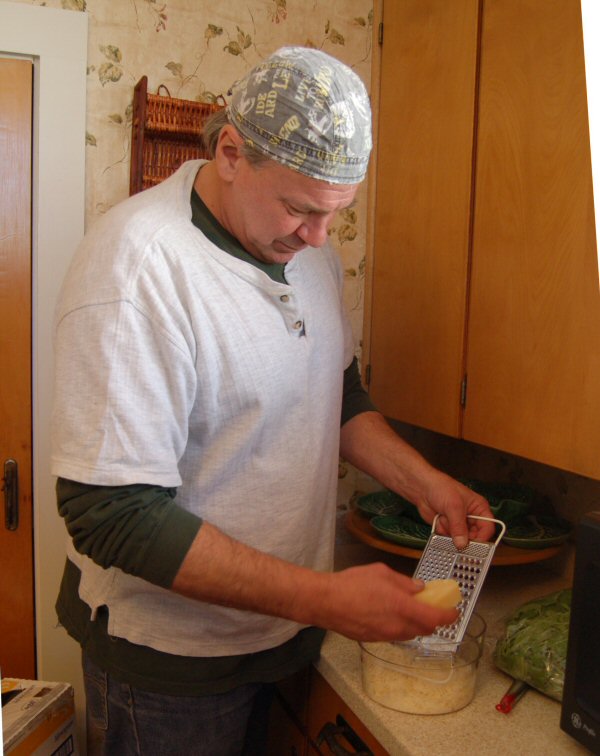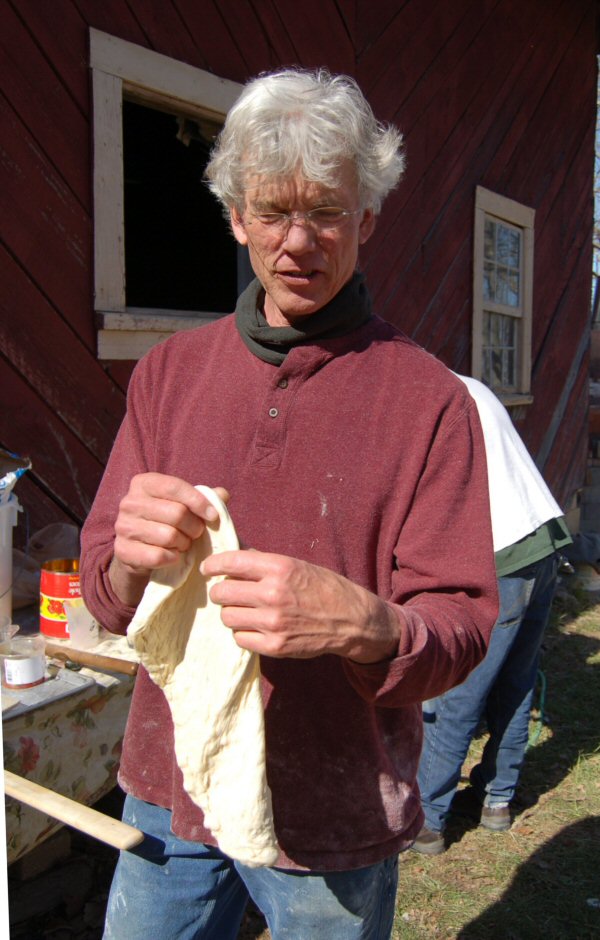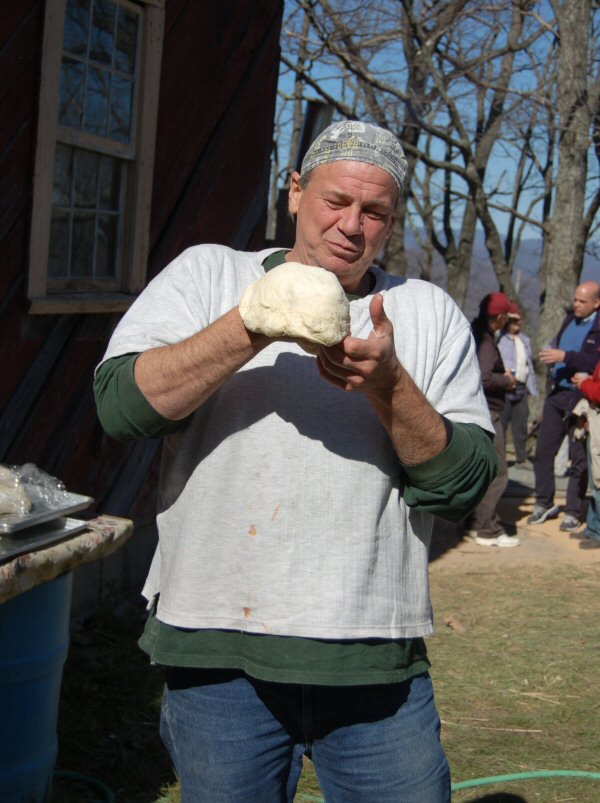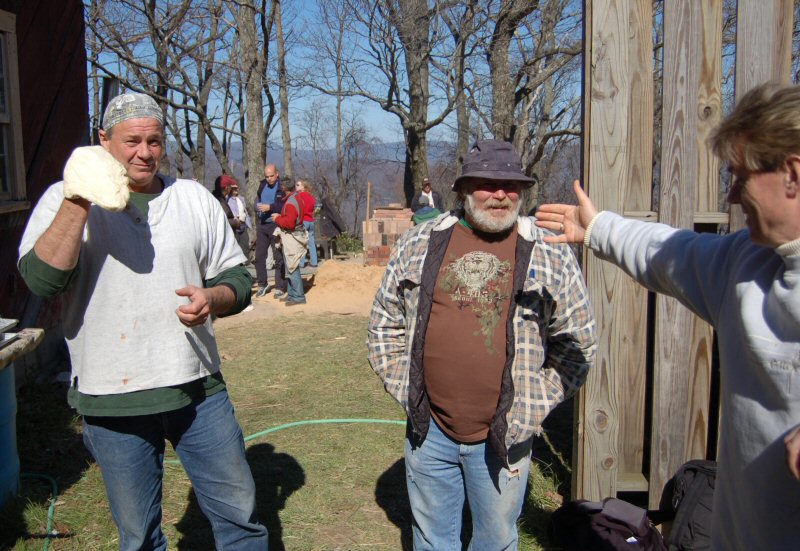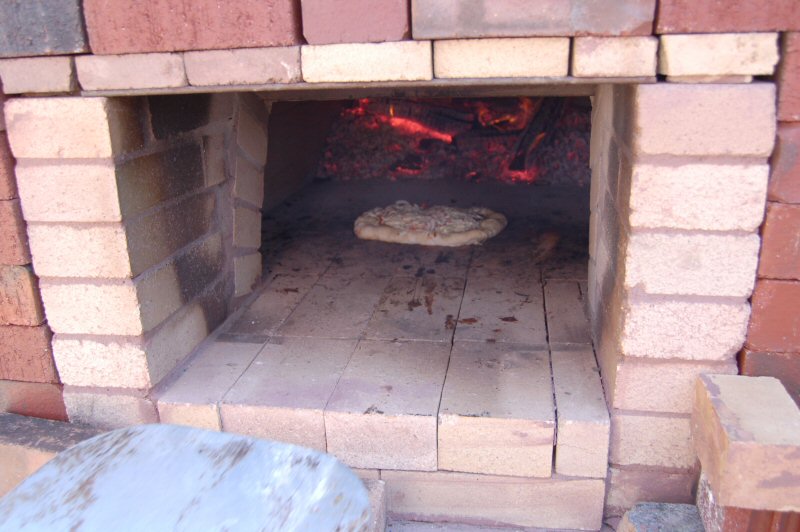 Oven hearth was over 1000F at the start, and the vault was 1300.
One minute for the first pizzas, with olive oil, garlic and salt topping.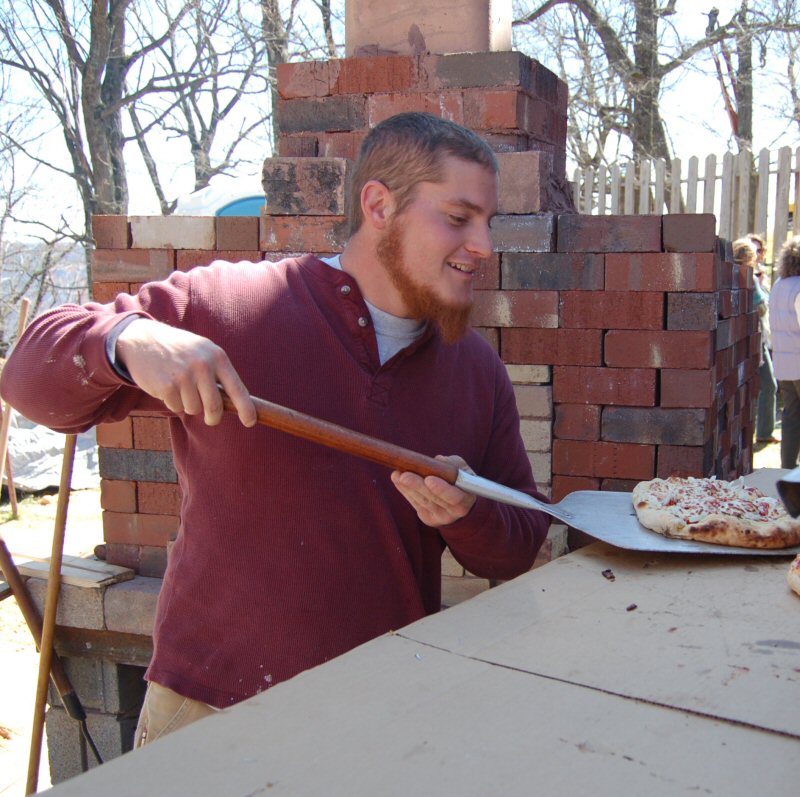 As the oven cooled, other toppings could survive the intense top heat.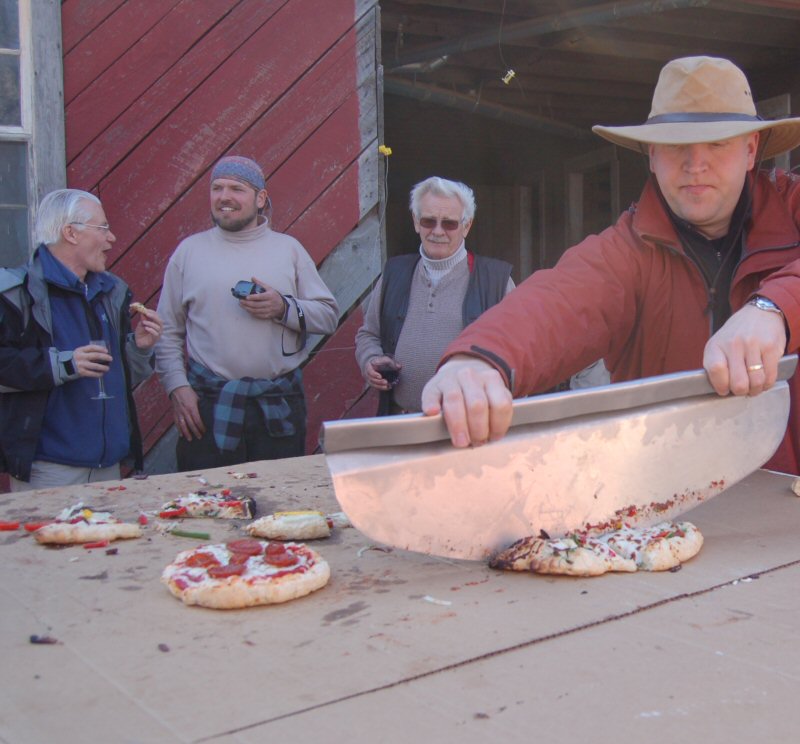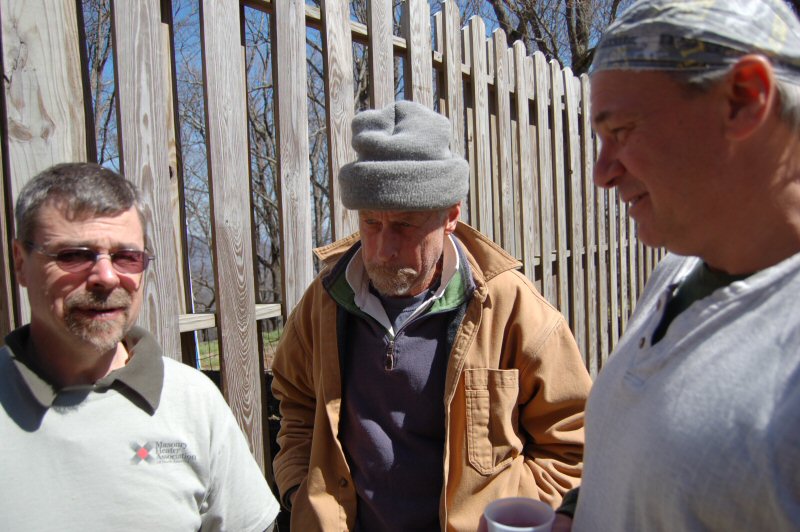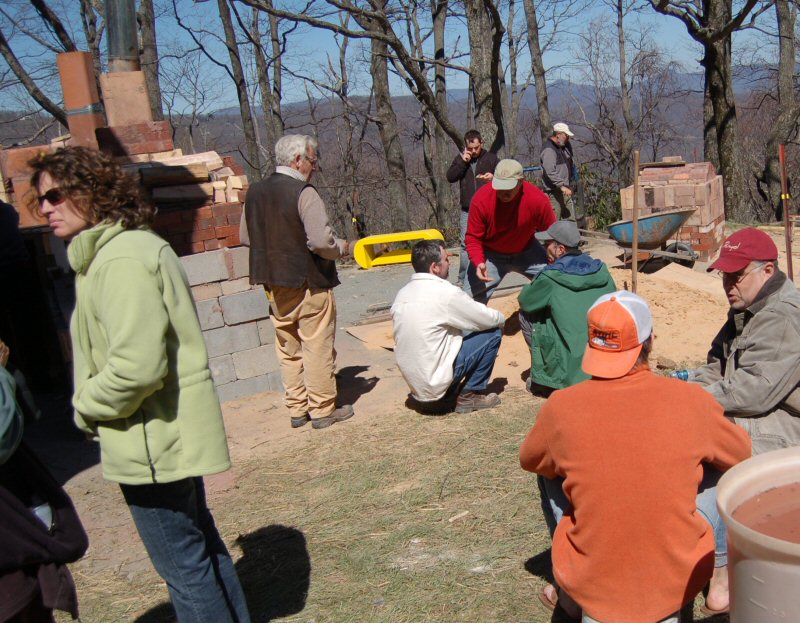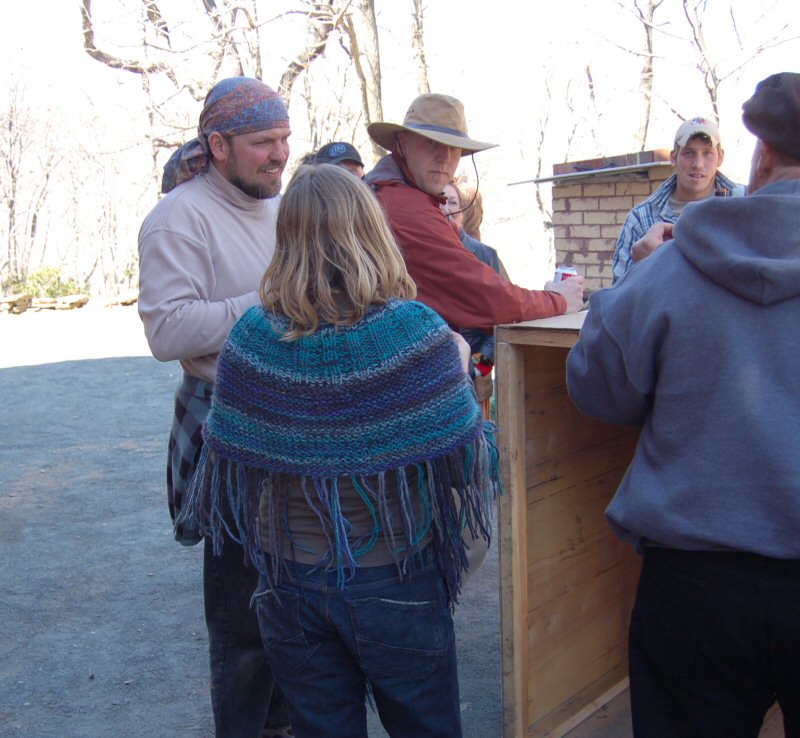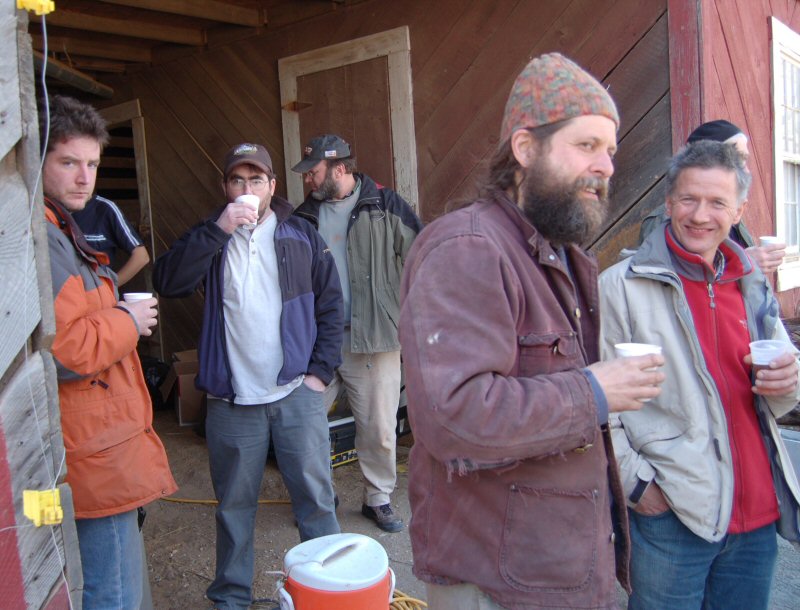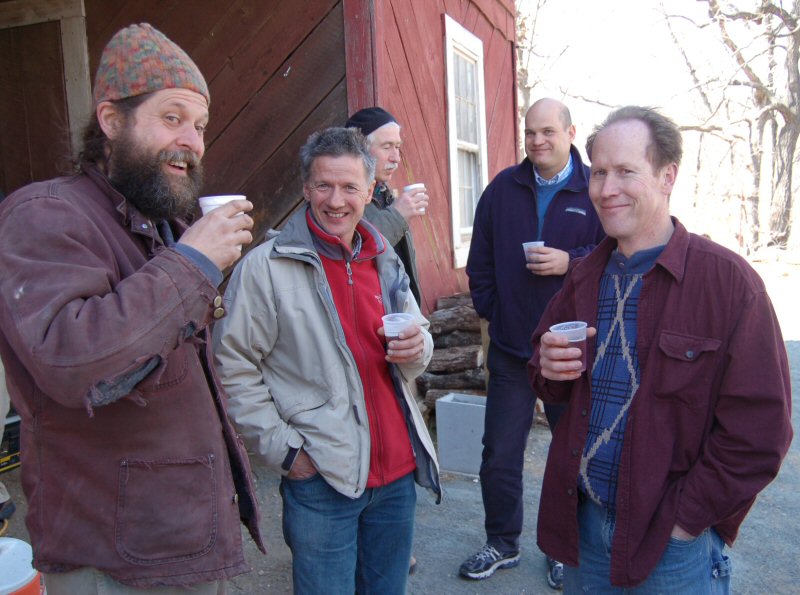 fire + pizza + beer = fun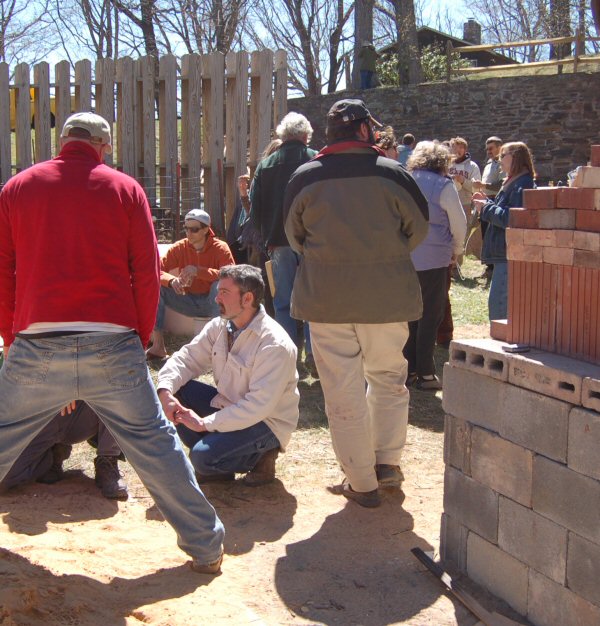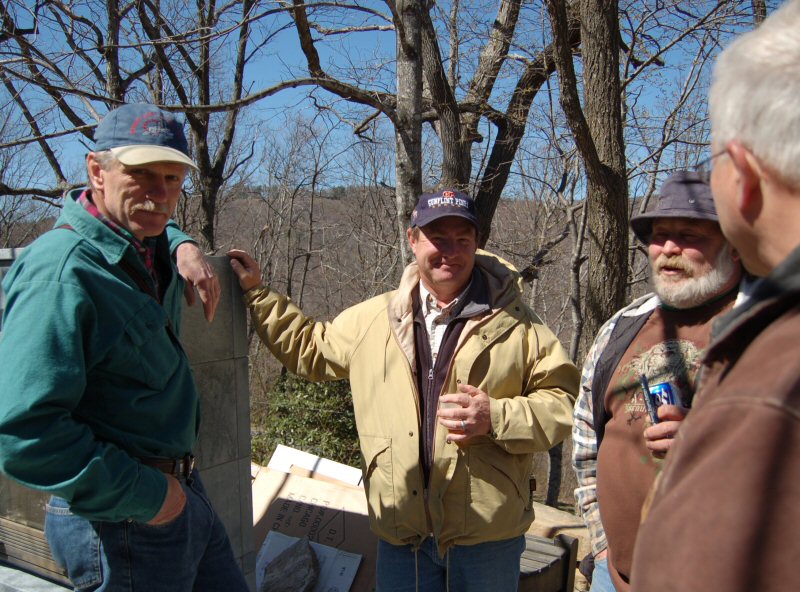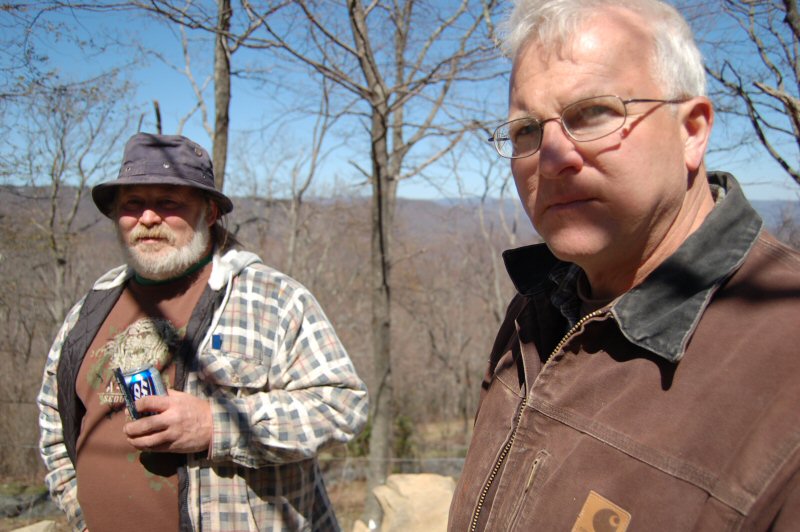 See also,
2006 Photo Report
2004 Photo Report
2003 Photo Report
2002 Photo Report
2001 Photo Report
2000 Photo Report
1999 Photo Report
1998 Photo Report
1997 Photo Report
This page was last updated on August 25, 2009
This page was created on April 23, 2007
Back to: