2003 MHA Annual Meeting
April 14-22, 2003
Swedish Heater Workshop with Jerry Frisch
See also,
2003 Photo Report
French Bake Oven Workshop with Norbert Senf
Hikari Fukazawa's Presentation on Japanese Forestry
Field Trip to Tom Trout's Showroom
Note: This is a long page with many graphics. If you are on a dialup connection and the page does
not fully load, hit the "Reload" button on your web browser.
Notes:
MHA is preparing a section and plan drawing for this heater, and will be offering them for sale
This page is a draft (April 24/03)
Annotations will be added as time permits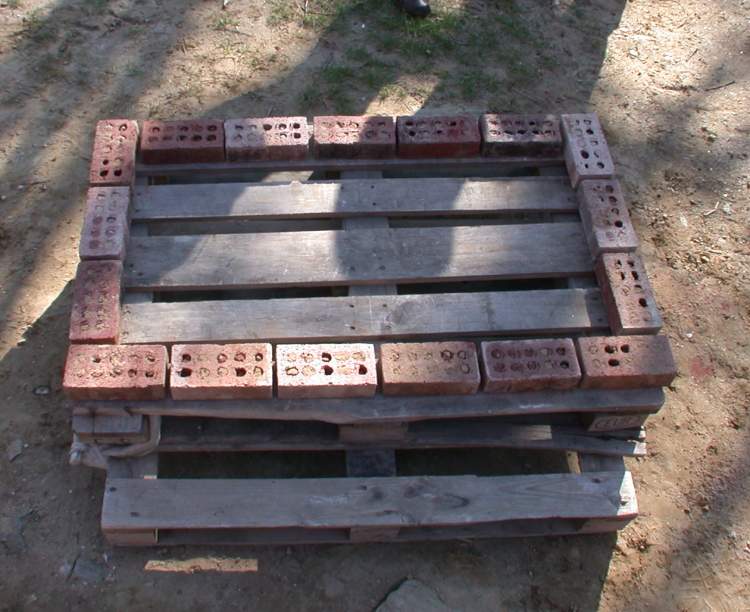 Base course. Heater footprint.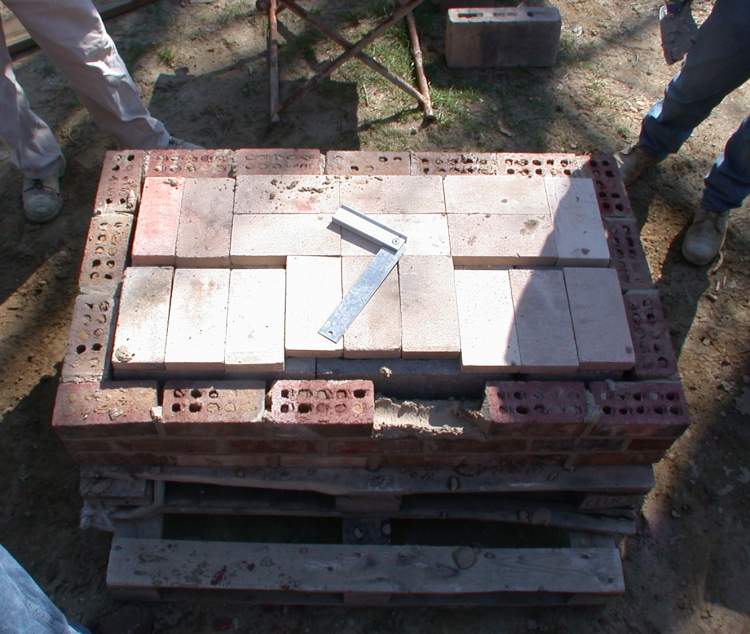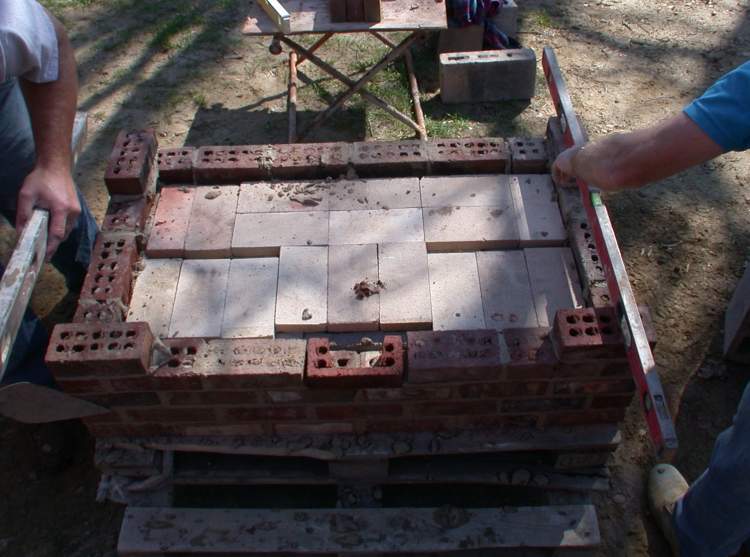 Interior base. Note air inlet in front. Air intake is below the pallet, and runs between facing and core.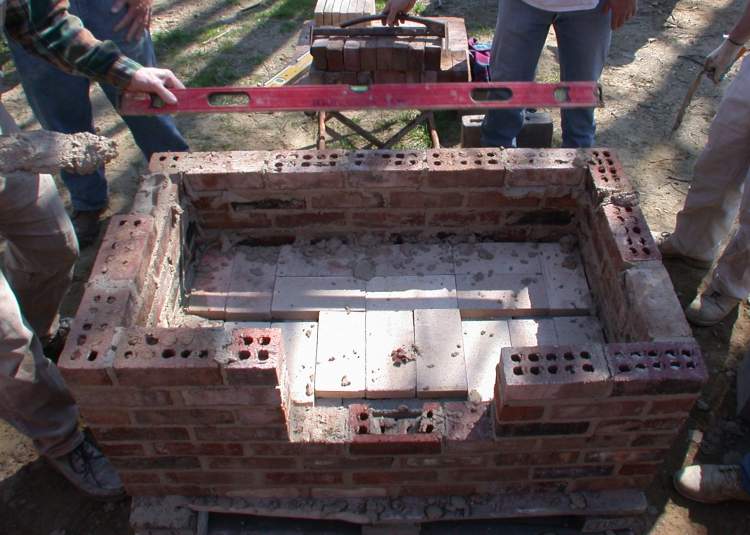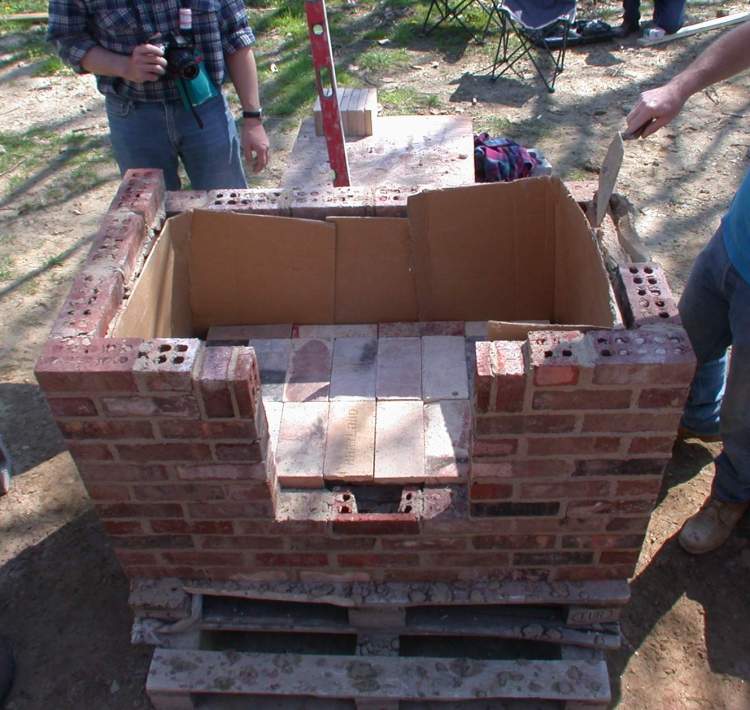 Cardboard is used to create and expansioin/slip joint between core and facing.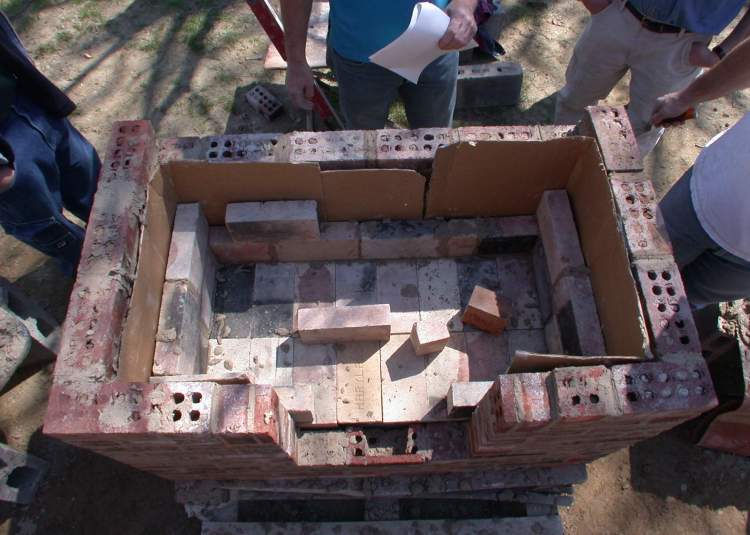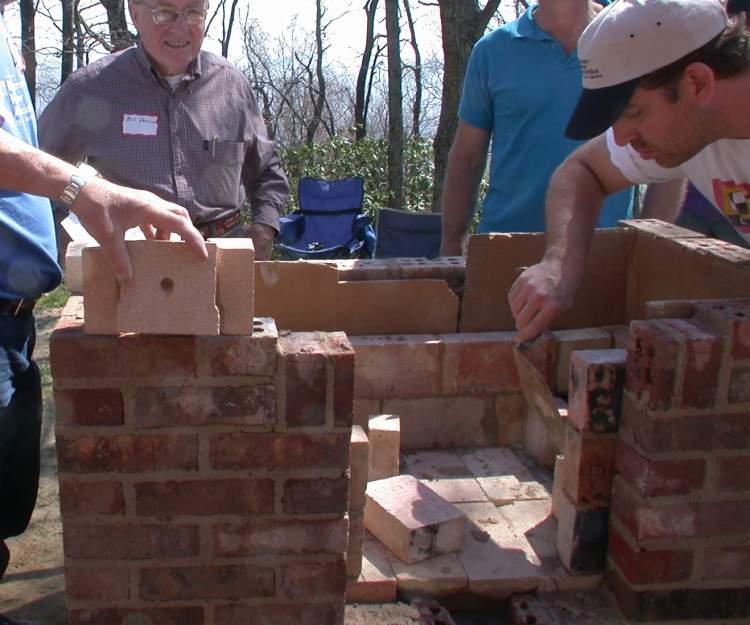 Detail of cleanout brick, which is set into the first course of the firebox.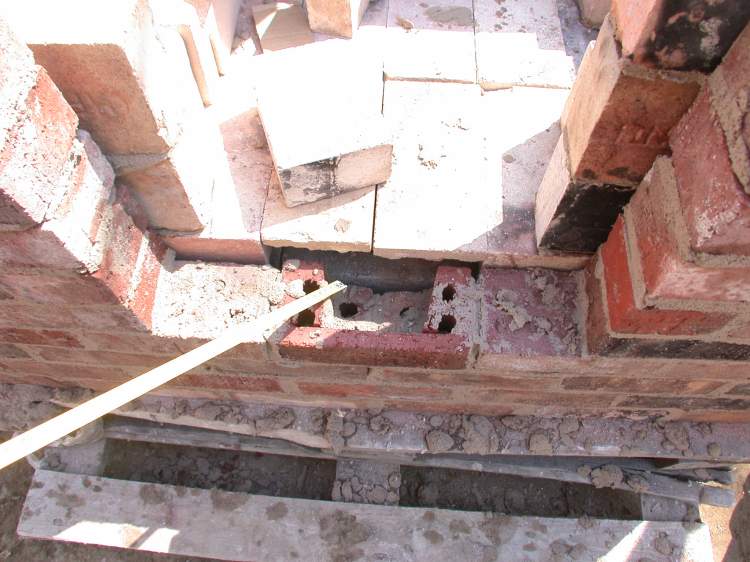 Air slot detail.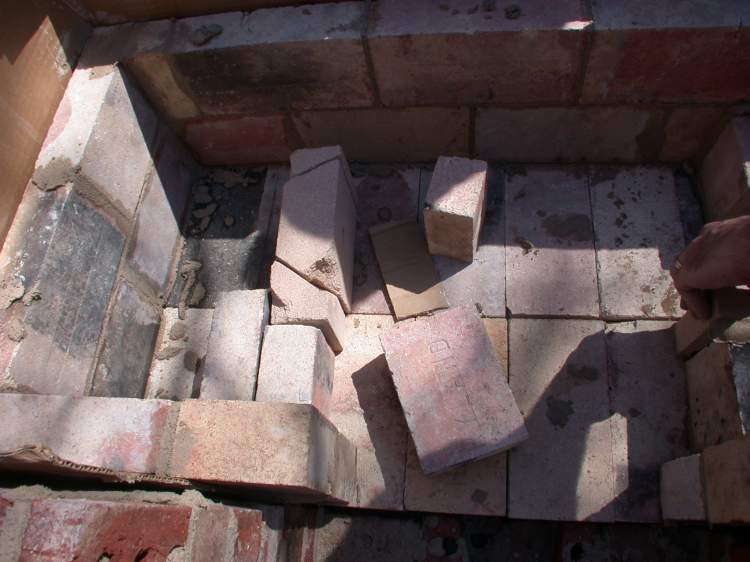 Cleanout brick detail.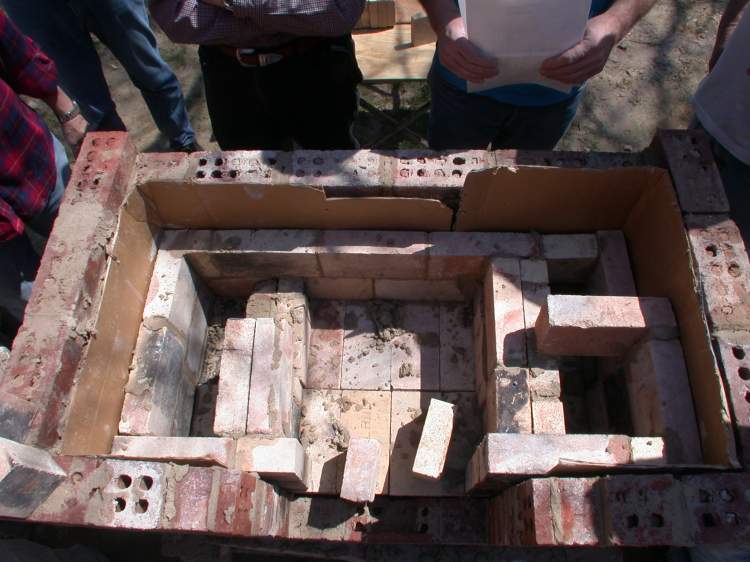 Base channel crossovers.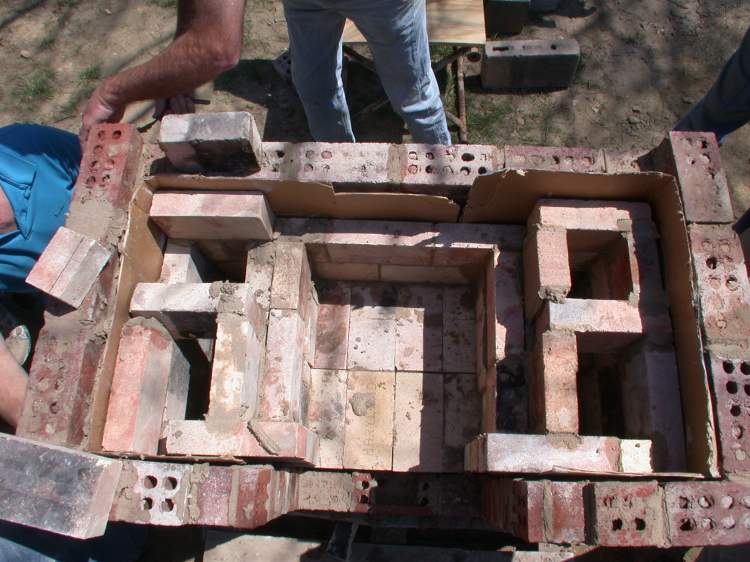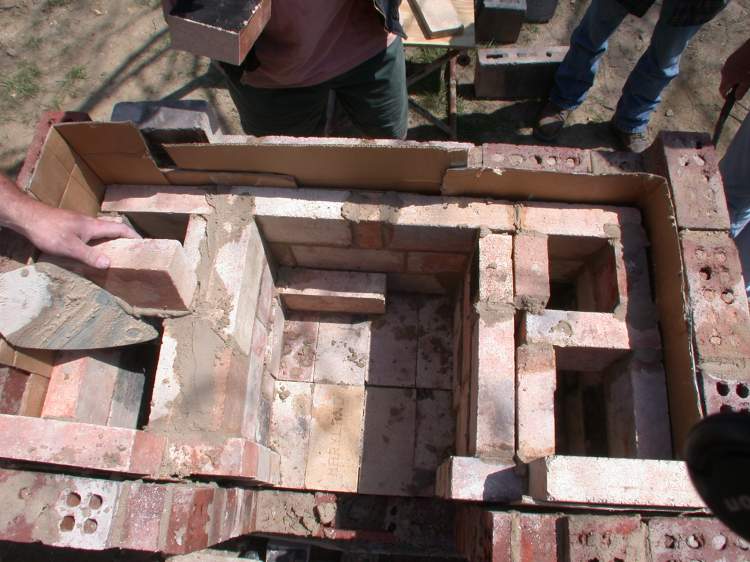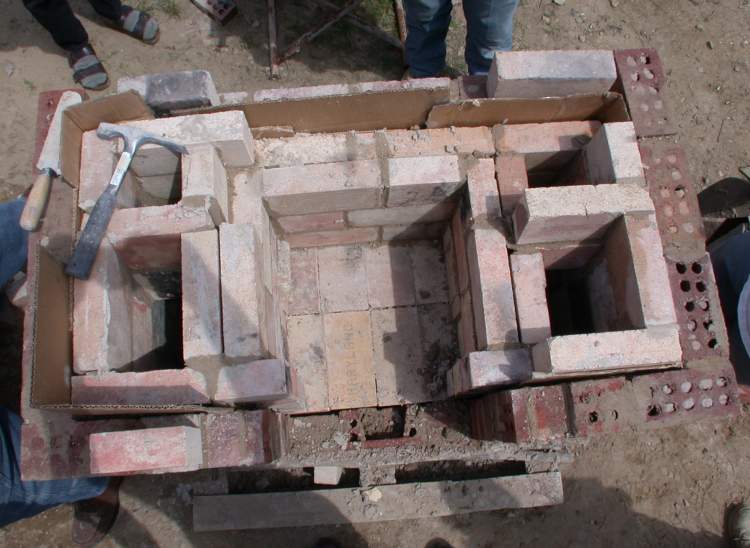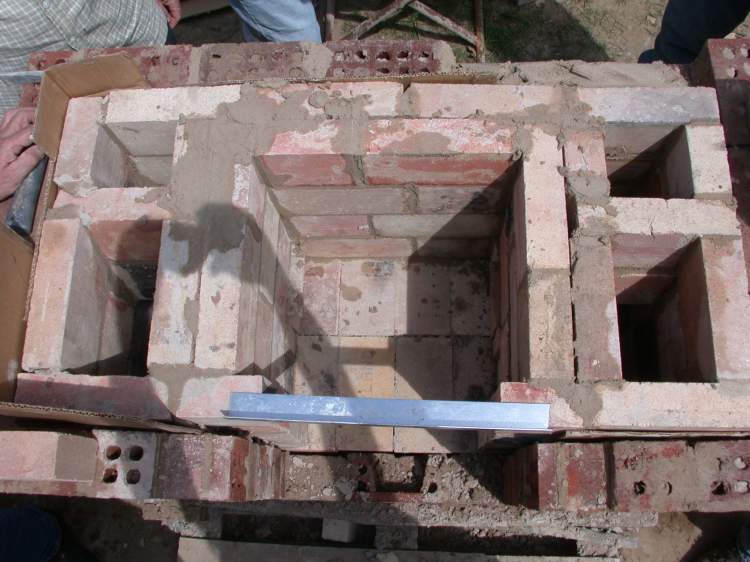 Firebox lintel.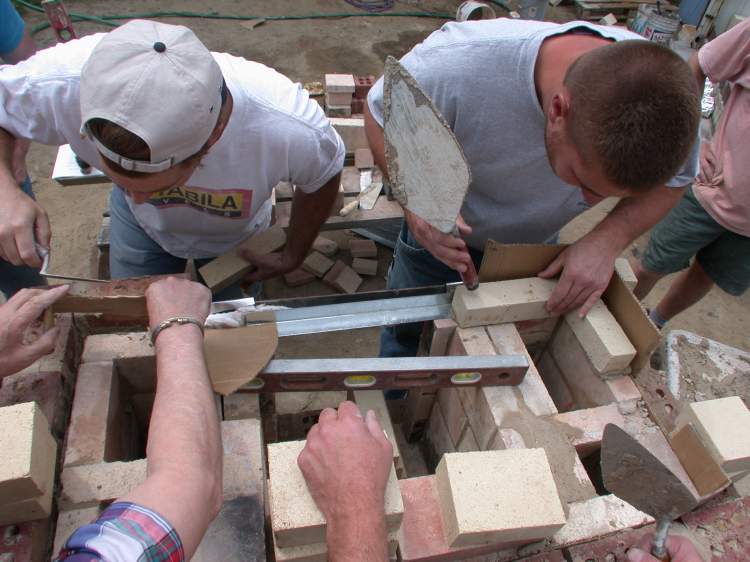 Firebox lintel detail.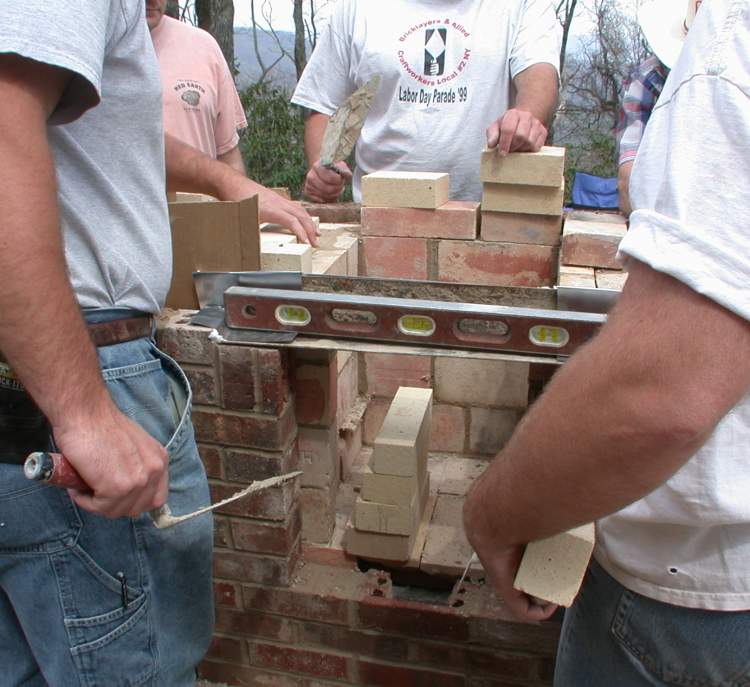 Facing lintel. Note slip joint detail.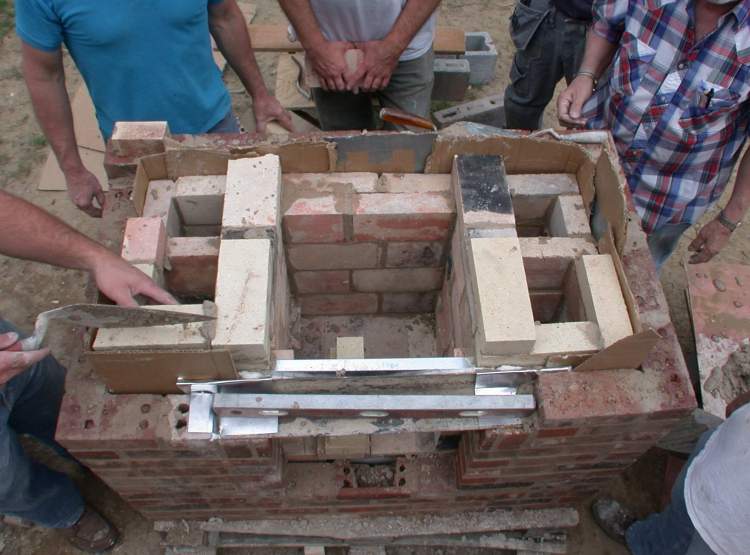 Facing lintel slip joint detail.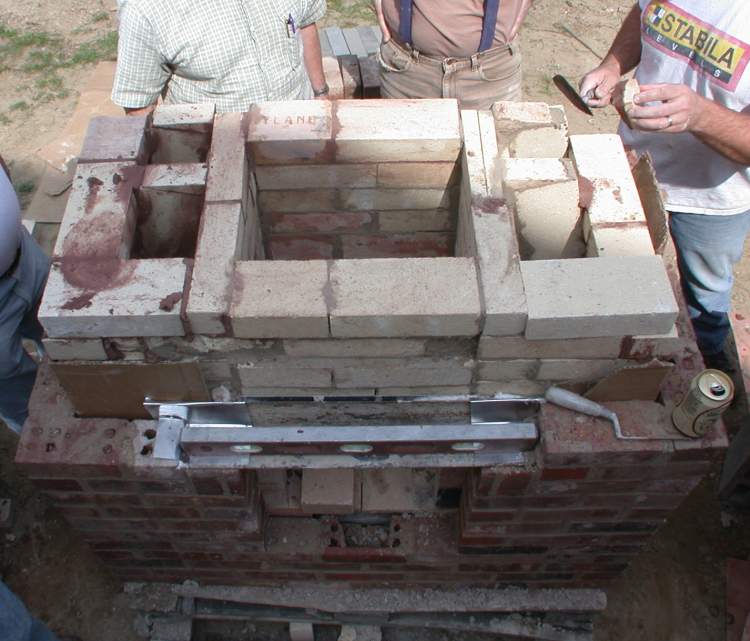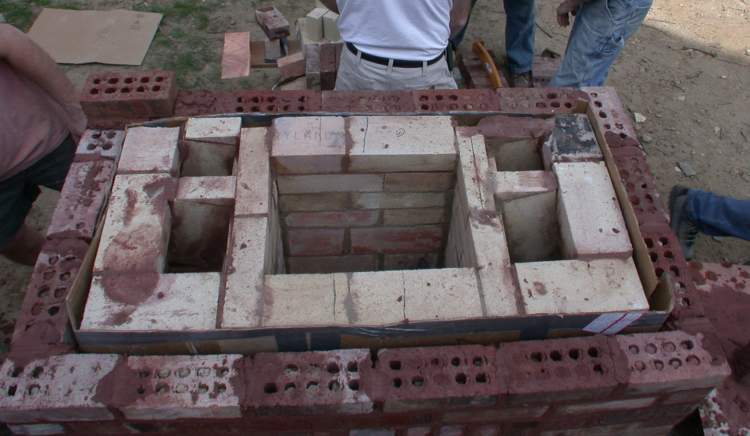 Cereamic fiber is used to create a vertical expansion joint where the heater steps in.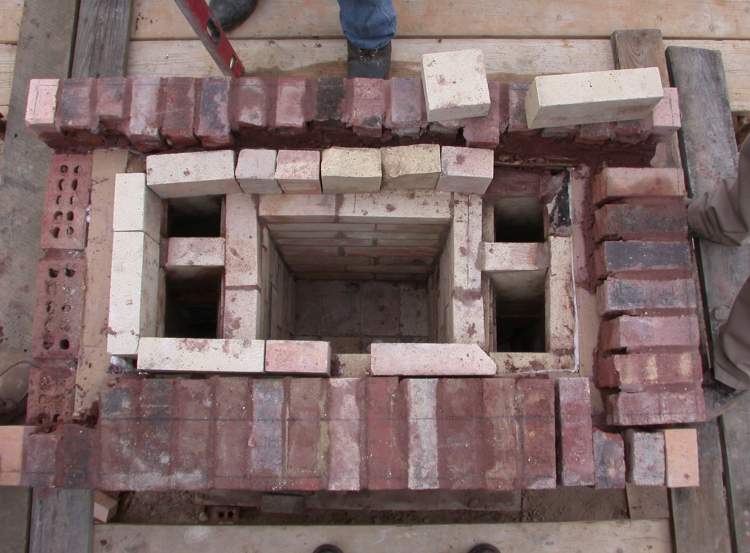 Rowlock corbelling.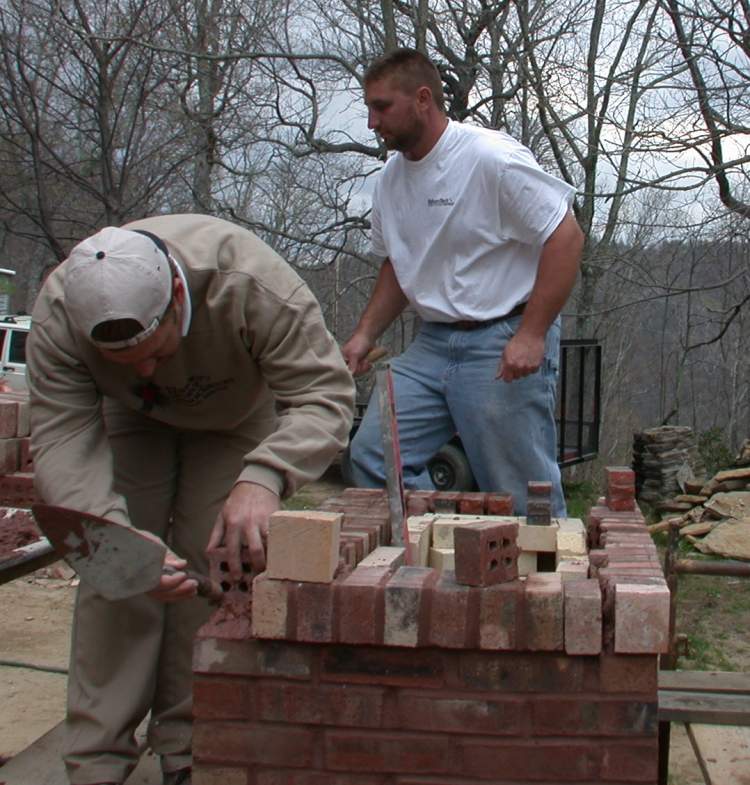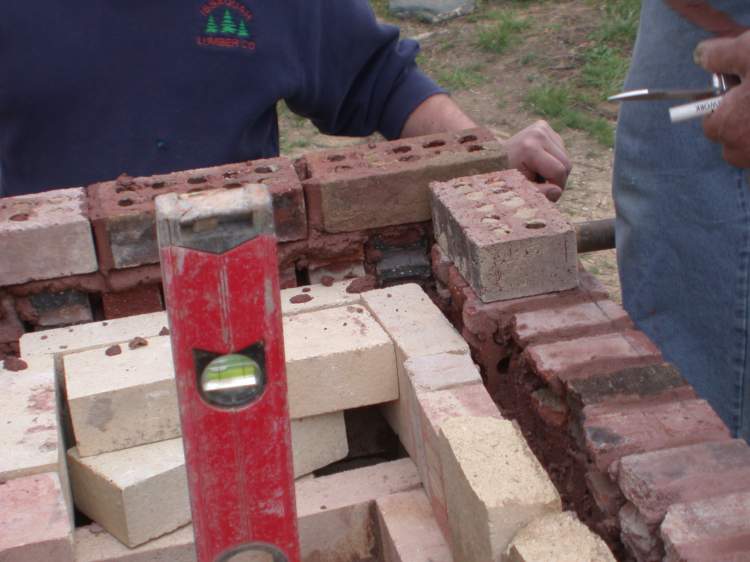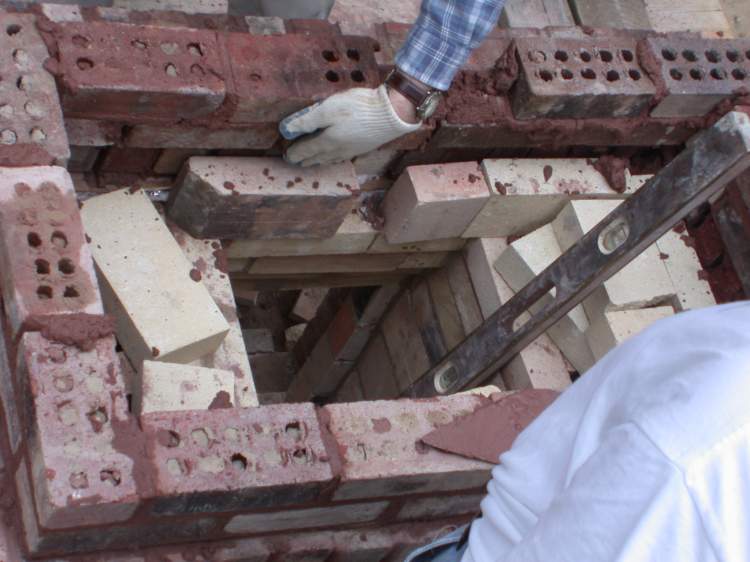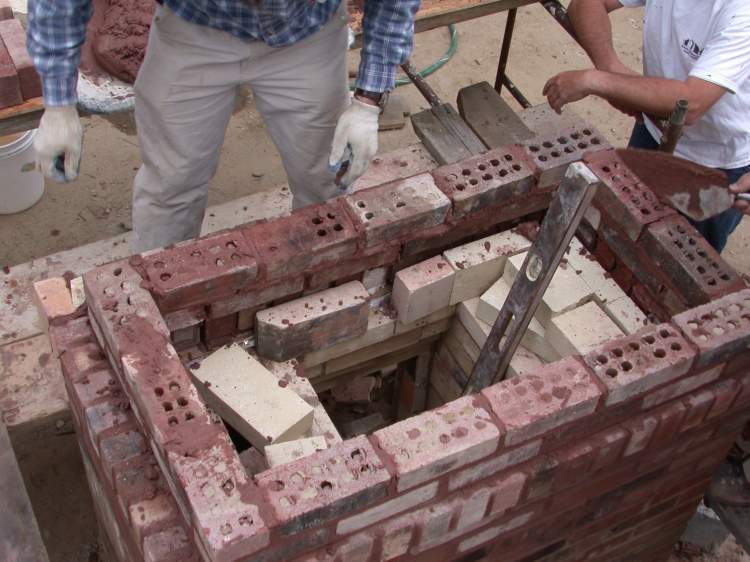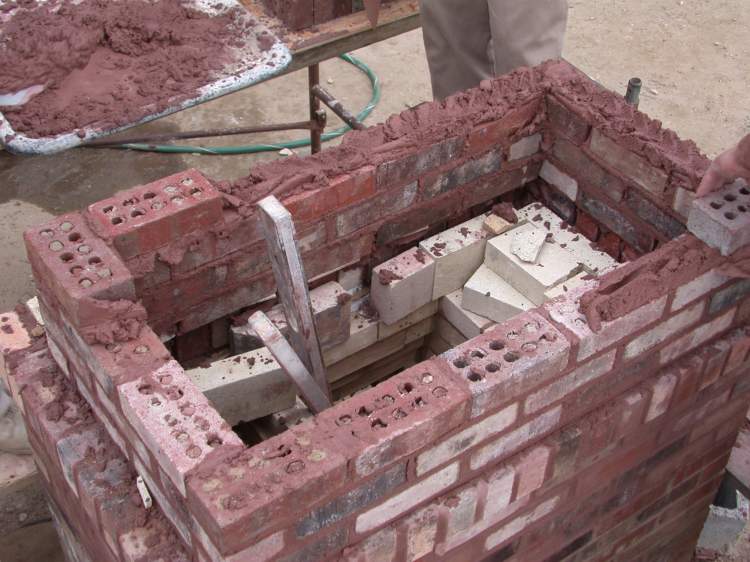 Corbellling detail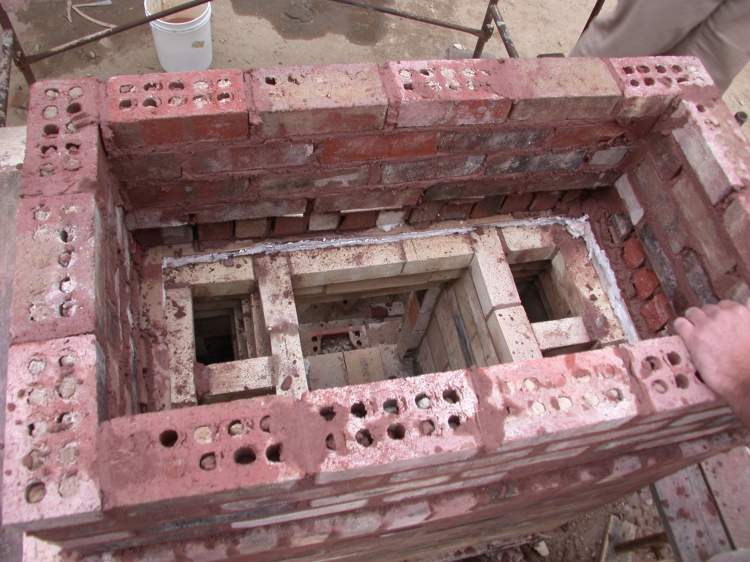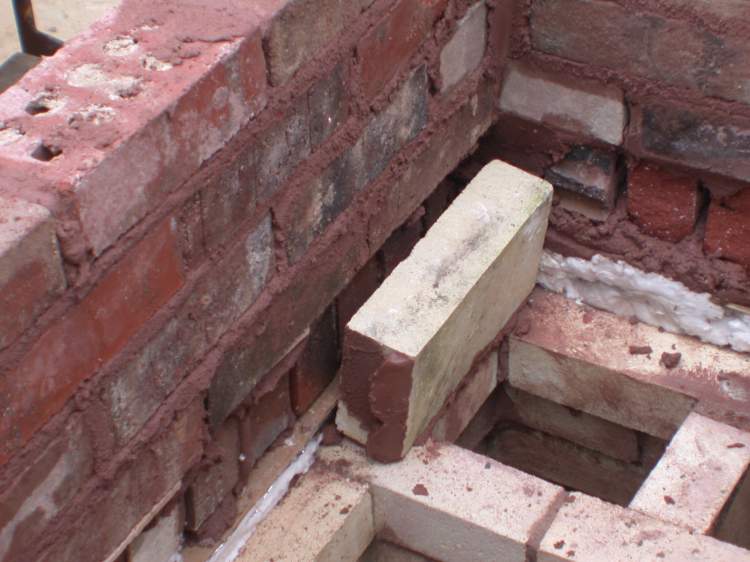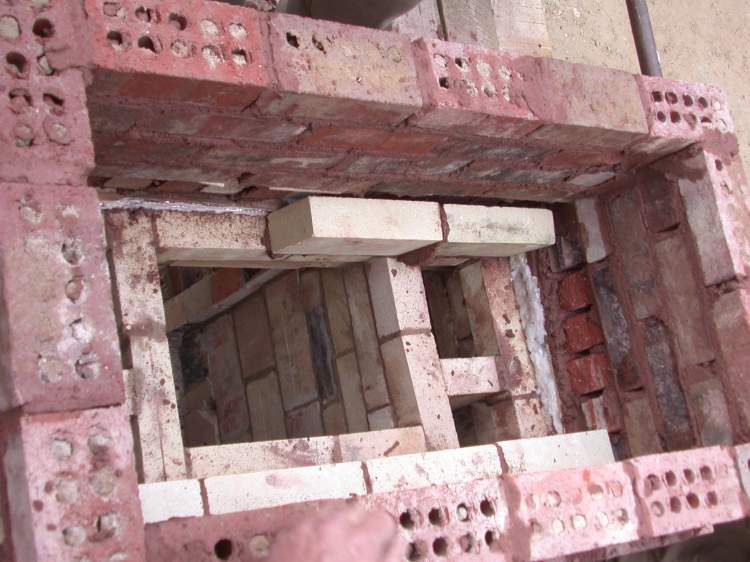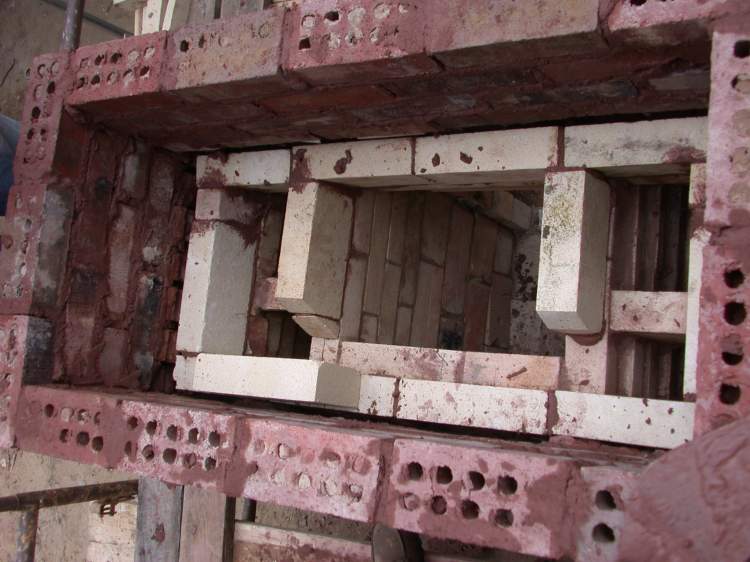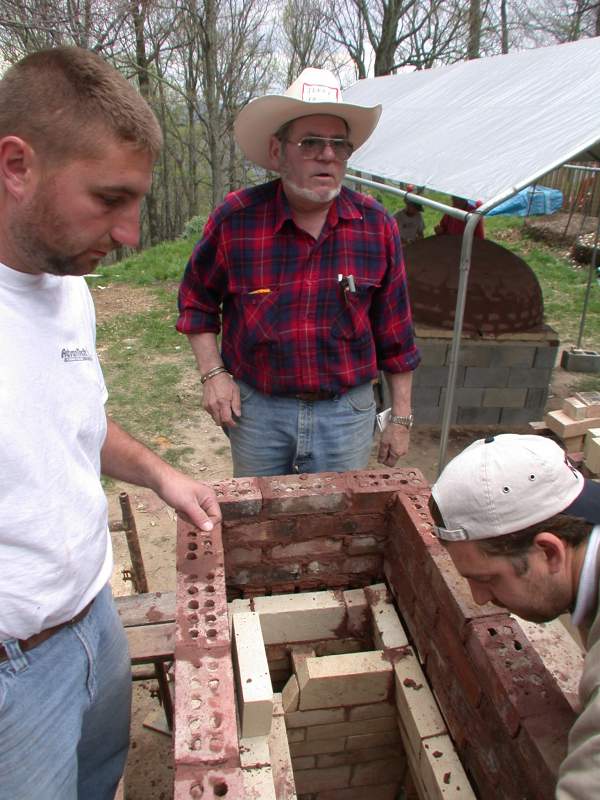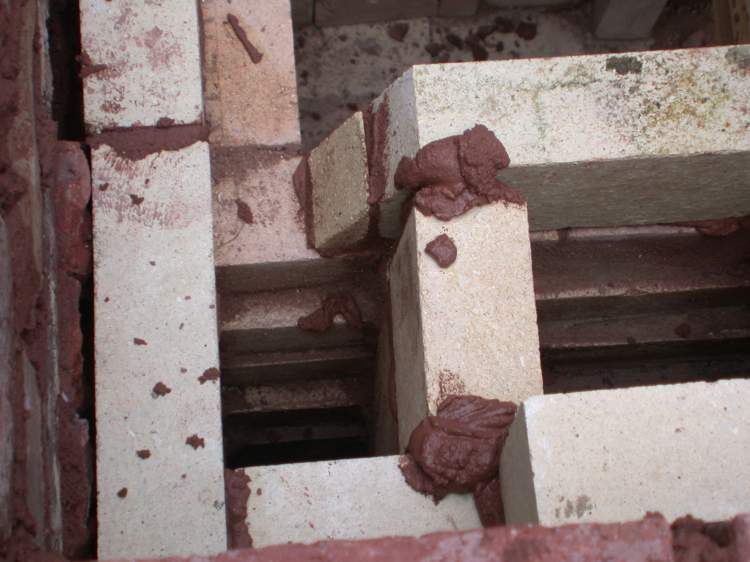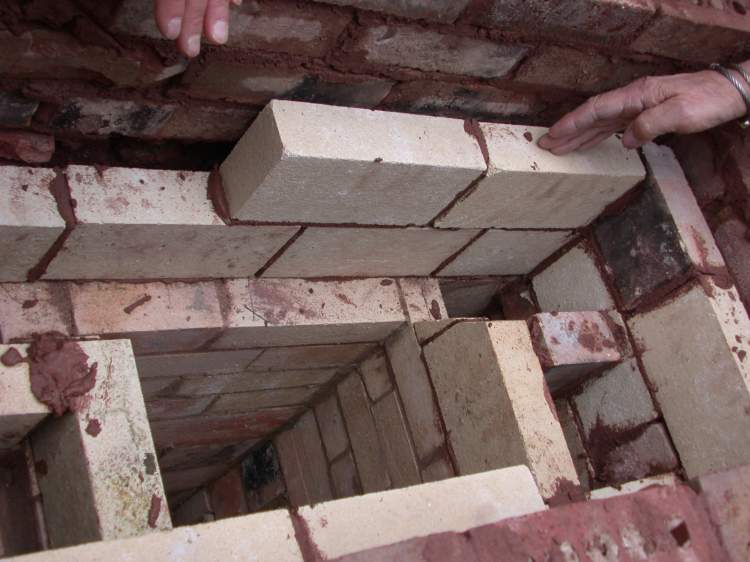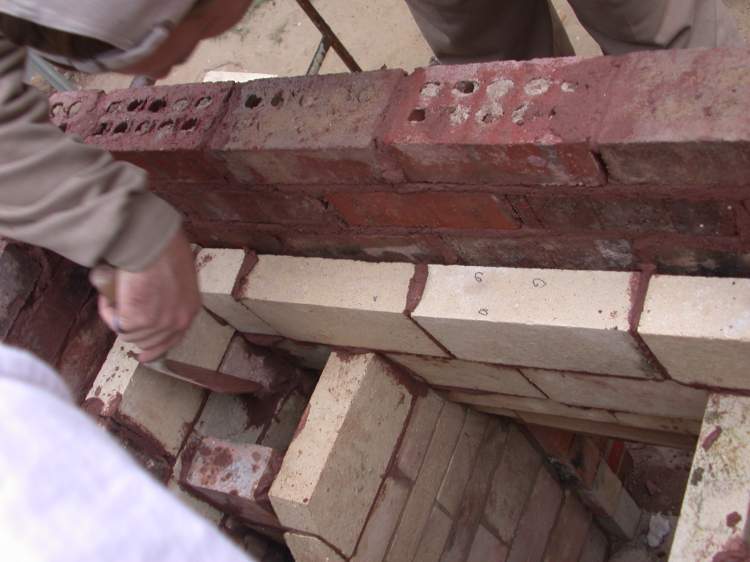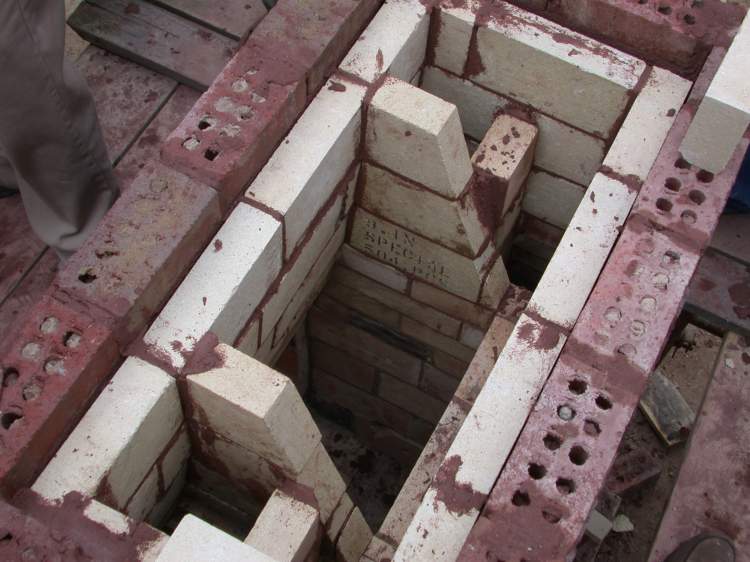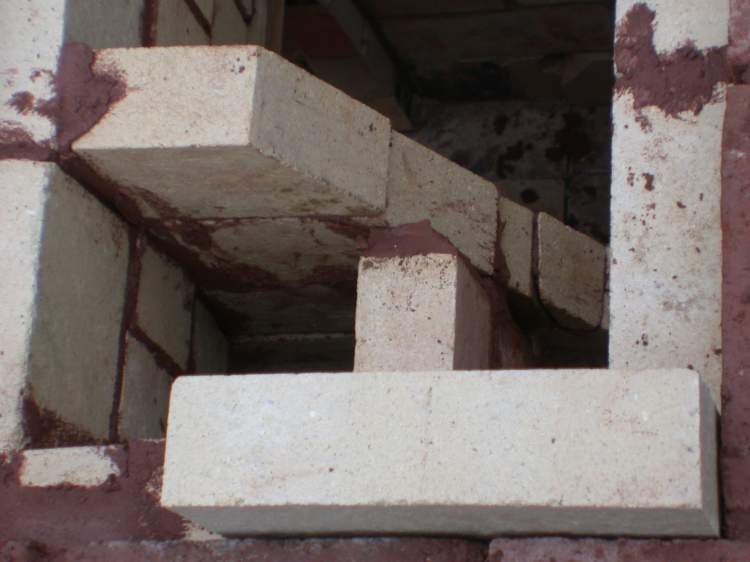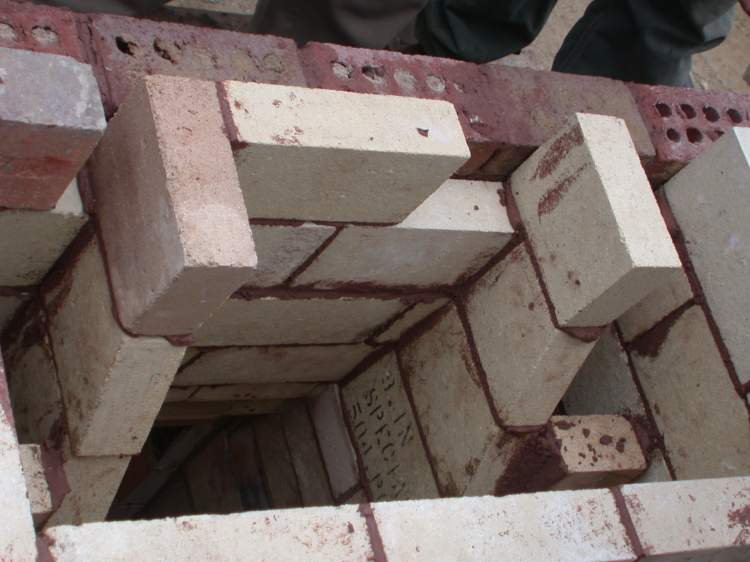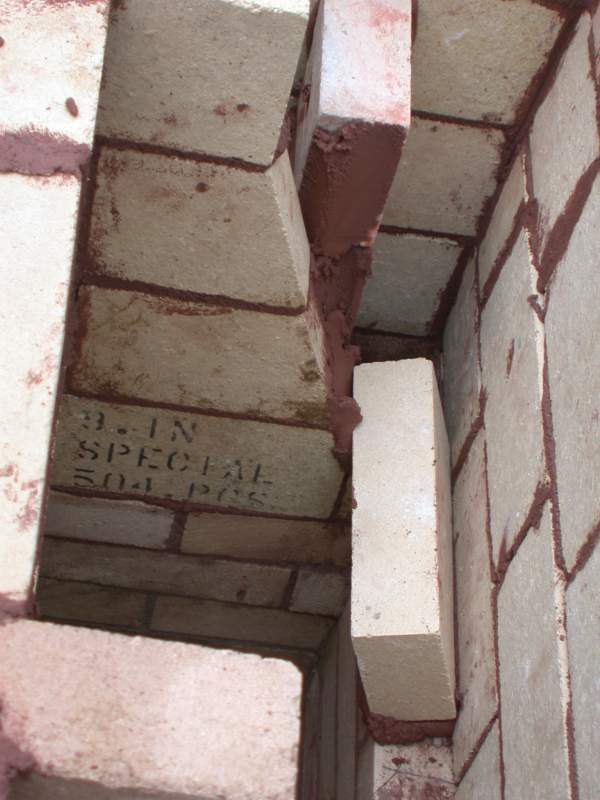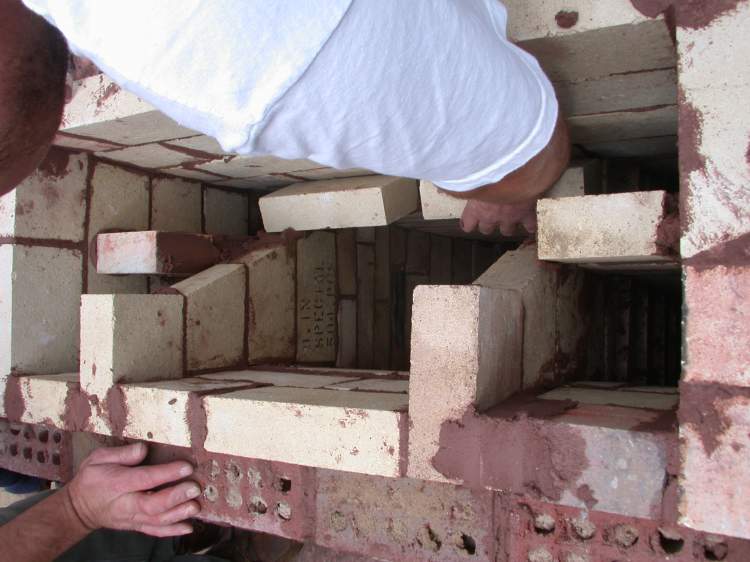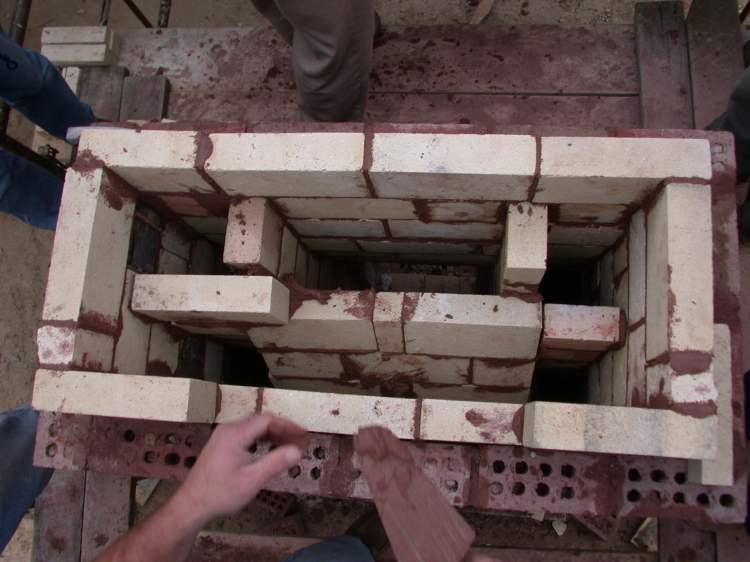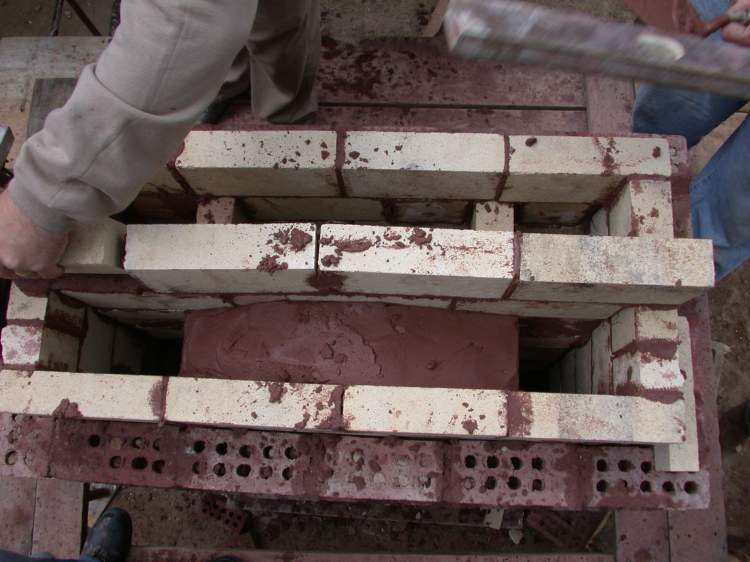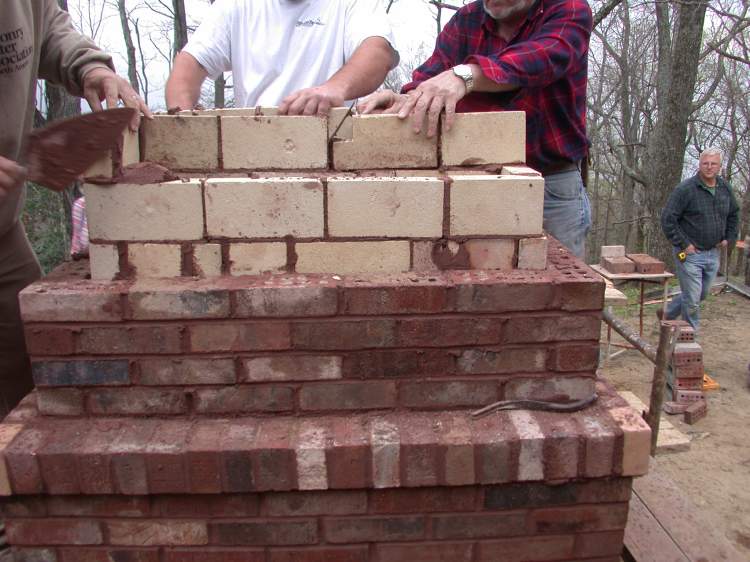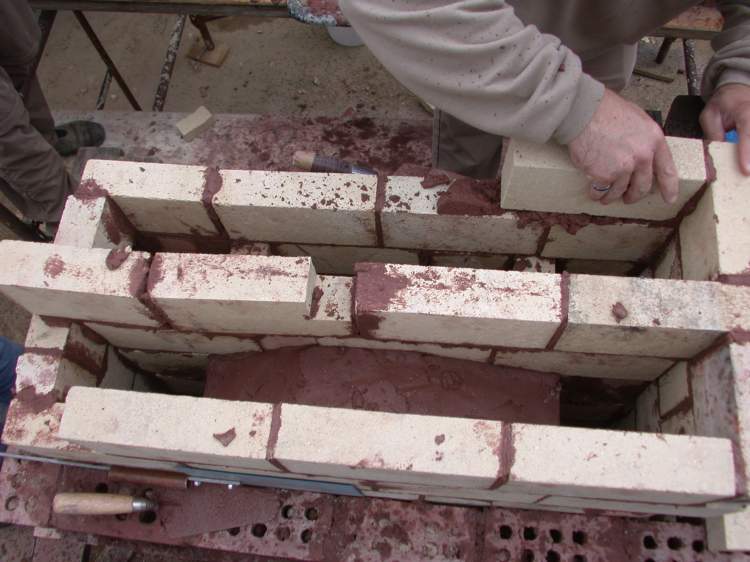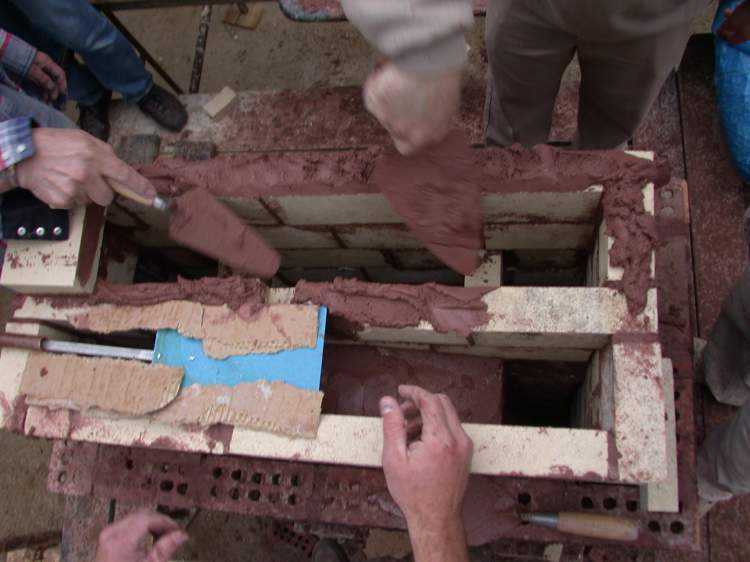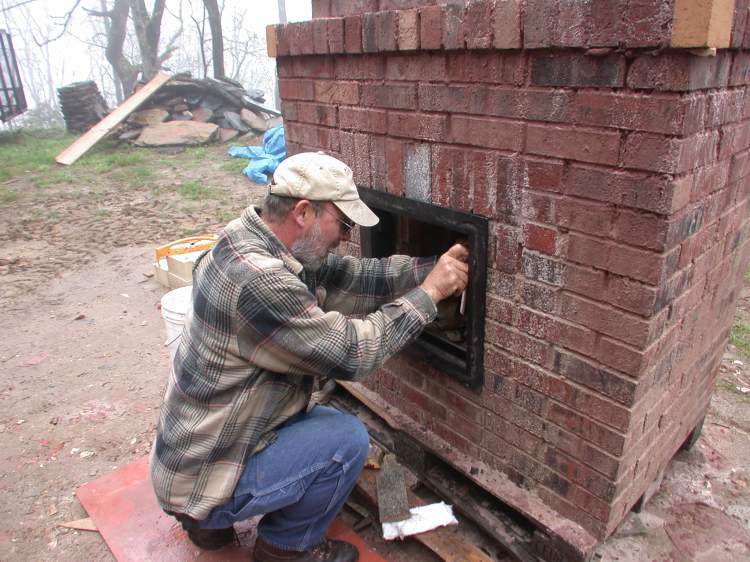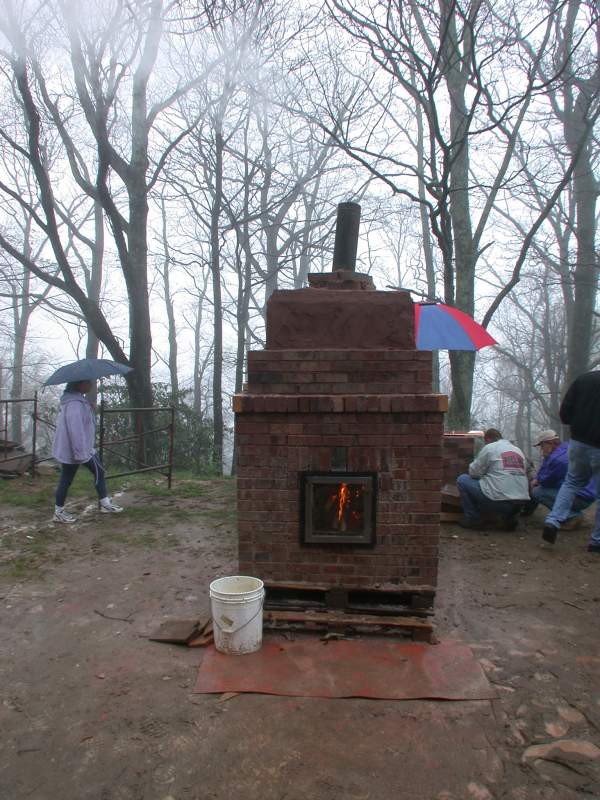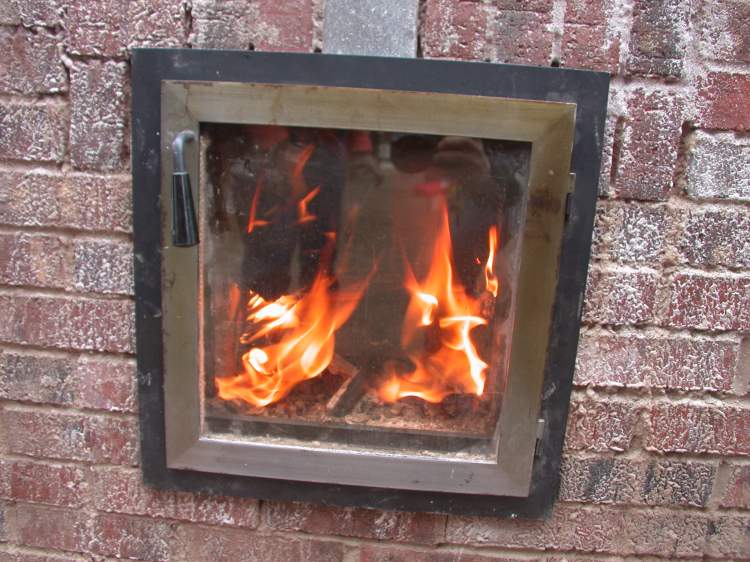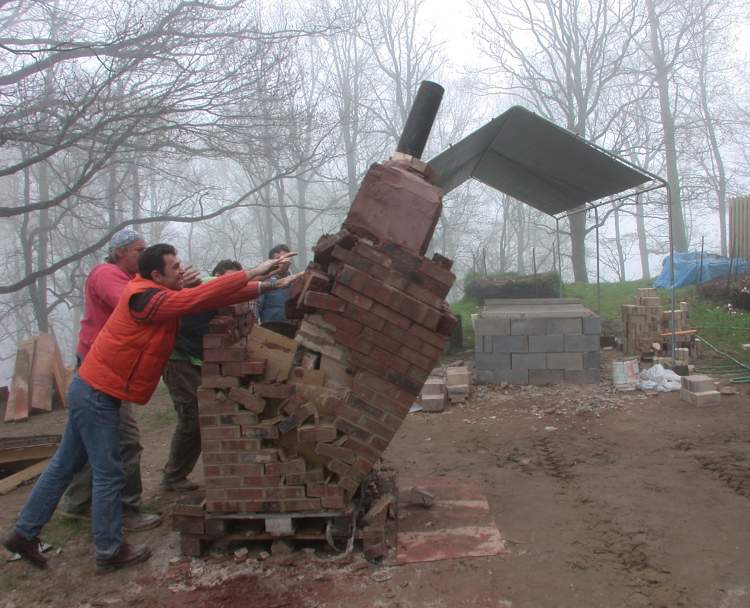 See also,
2003 Photo Report
2002 Photo Report
2001 Photo Report
2000 Photo Report
1999 Photo Report
1998 Photo Report
1997 Photo Report
This page was last updated on March 17, 2006
This page was created on April 23, 2003
Back to: