2003 MHA Annual Meeting
Field Trip to Tom Trout's Showroom
See also,
2003 Photo Report
Swedish Heater Workshop with Jerry Frisch
French Bake Oven Workshop with Norbert Senf
Hikari Fukazawa's Presentation on Japanese Forestry

Note: This is a long page with many graphics. If you are on a dialup connection and the page does
not fully load, hit the "Reload" button on your web browser.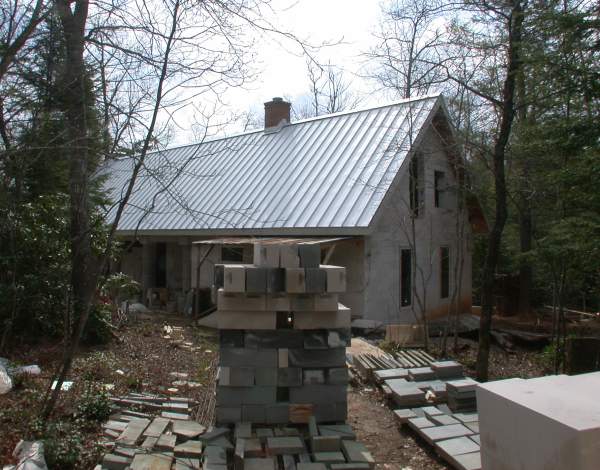 Toms' new showroom is built from AAC (Aerated Autoclaved Concrete) blocks.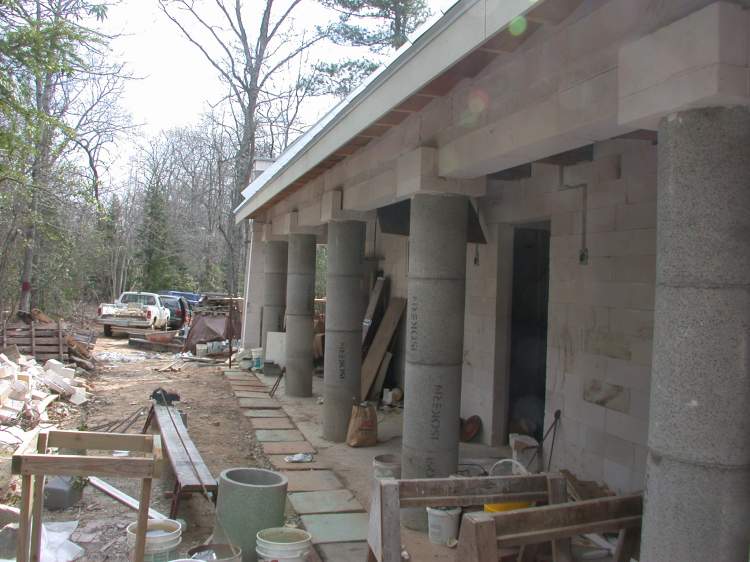 Innovative use of Isokern chimney liners.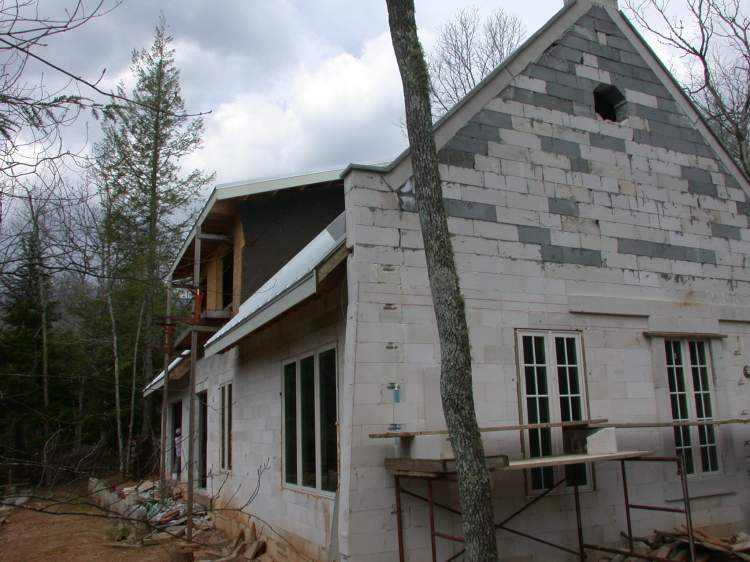 The dark grey blocks are made with fly ash.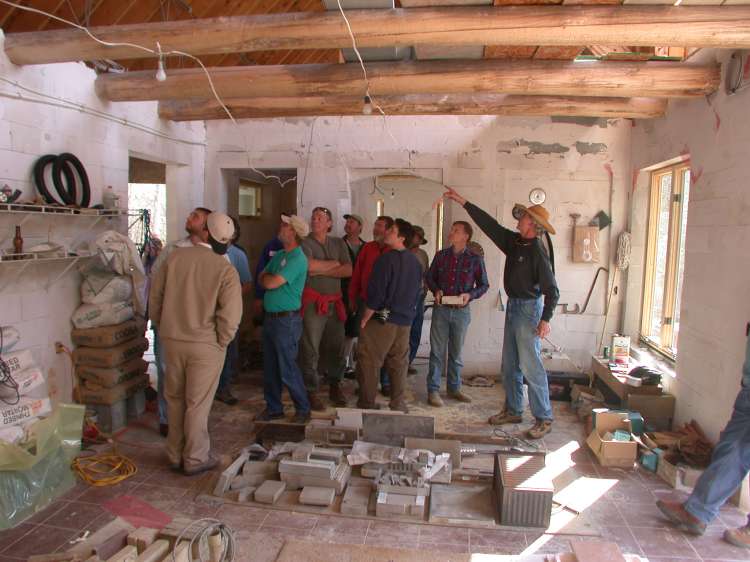 Tom gave us a tour of the many novel construction features. He has spent considerable time in Slovakia the
past several years, and was inspired by the traditional construction style there.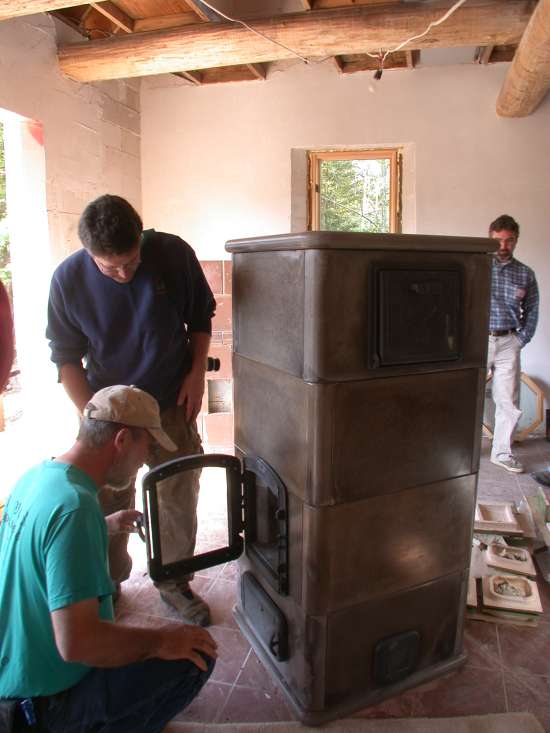 He has imported several Tigchel precast heaters from Holland.
Albie Barden presented this design at last year's MHA Meeting.
It is entirely precast from castable refractory. The outside surface comes in a choice of colors.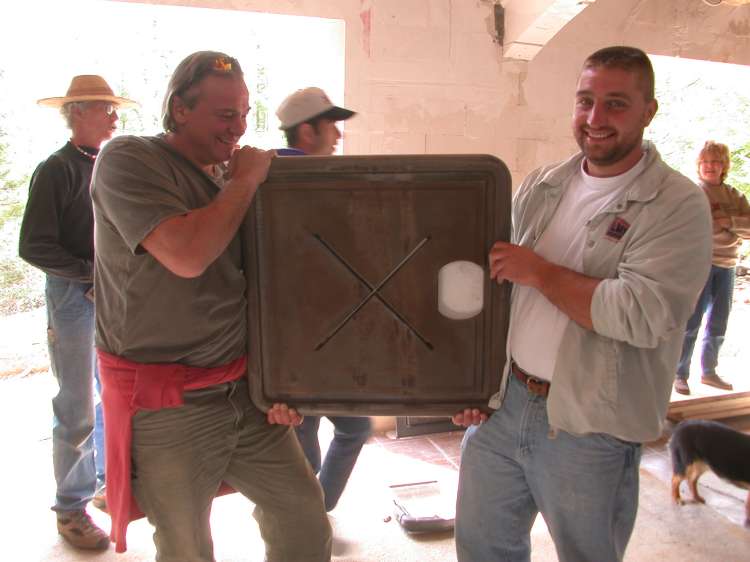 The precast top shows an optional top exit, not used here.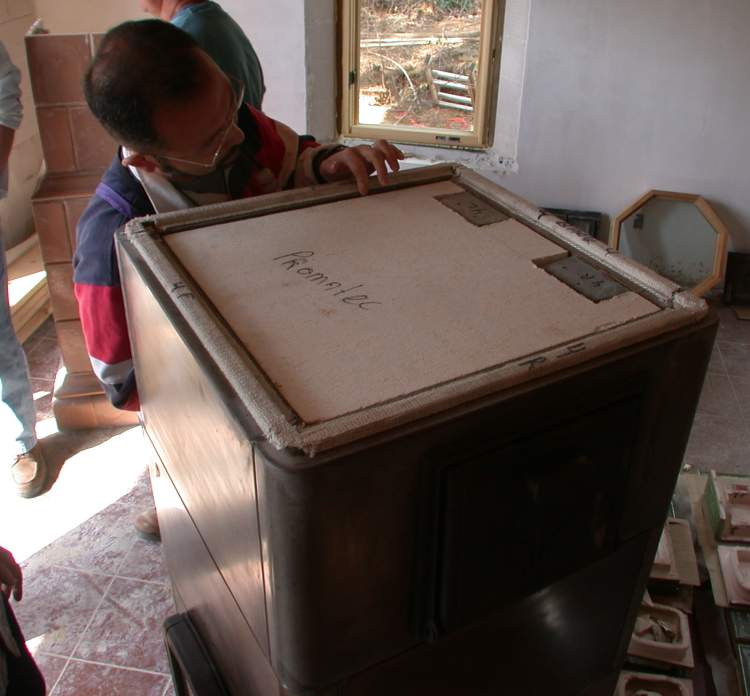 All pieces are gasketed and assembled dry. No mortar is used.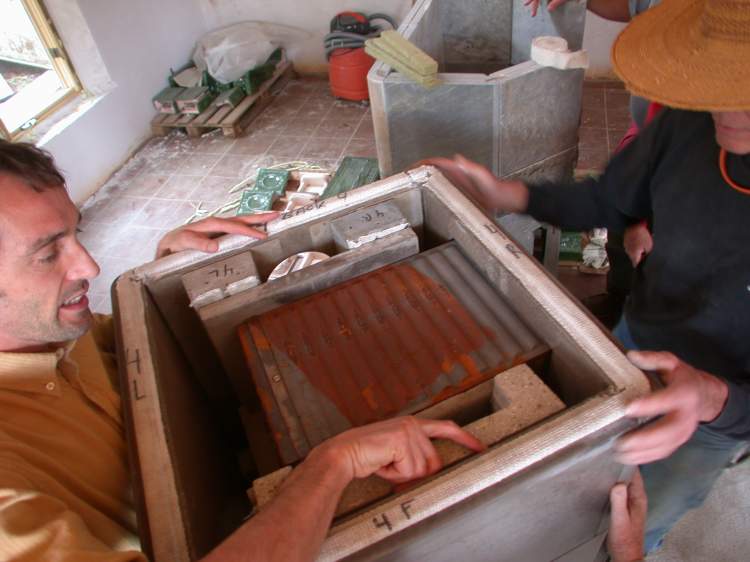 It includes an UPO cast iron oven with a side opening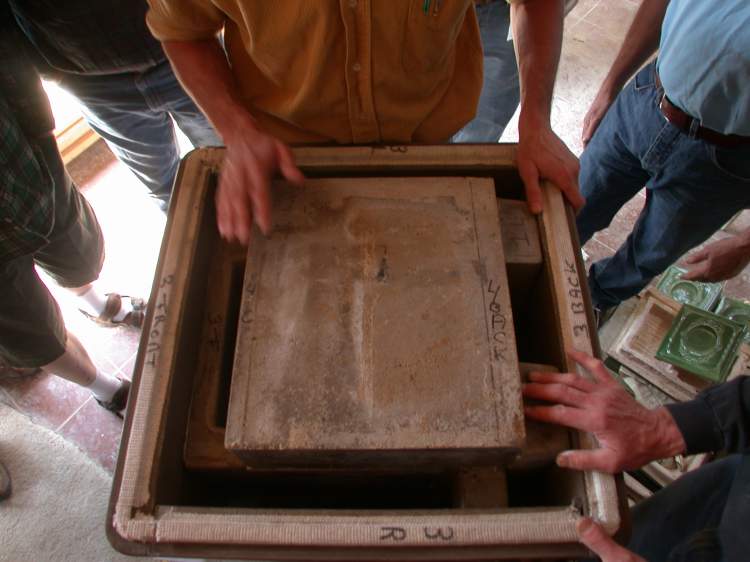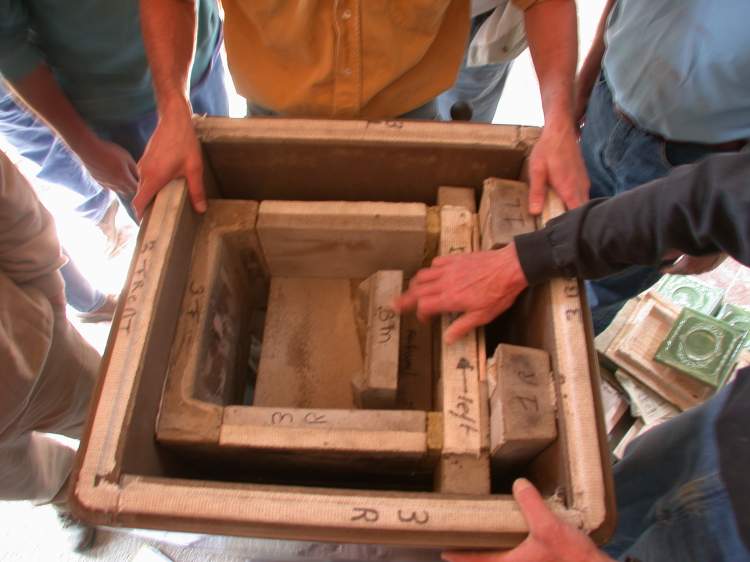 Bypass detail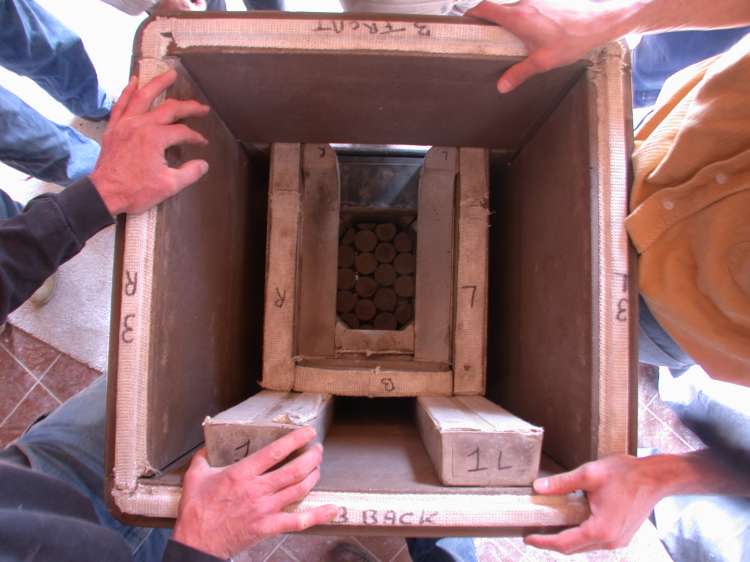 Looking down onto the grate.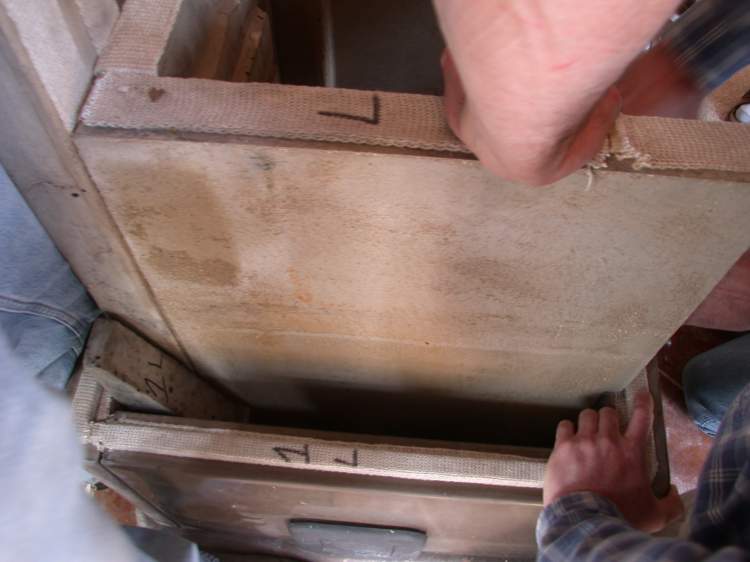 Side channel with diverter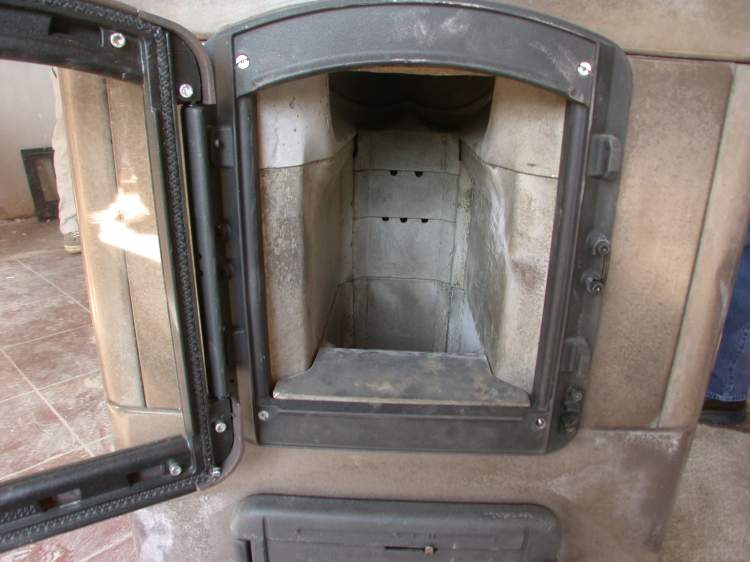 Door mounting.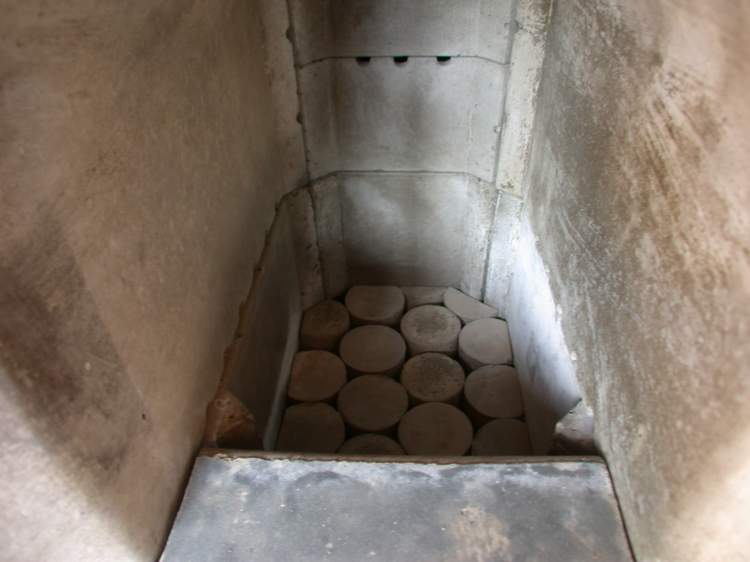 Firebox detail. Note secondary air holes rear and sides.
Wood is burned standing up.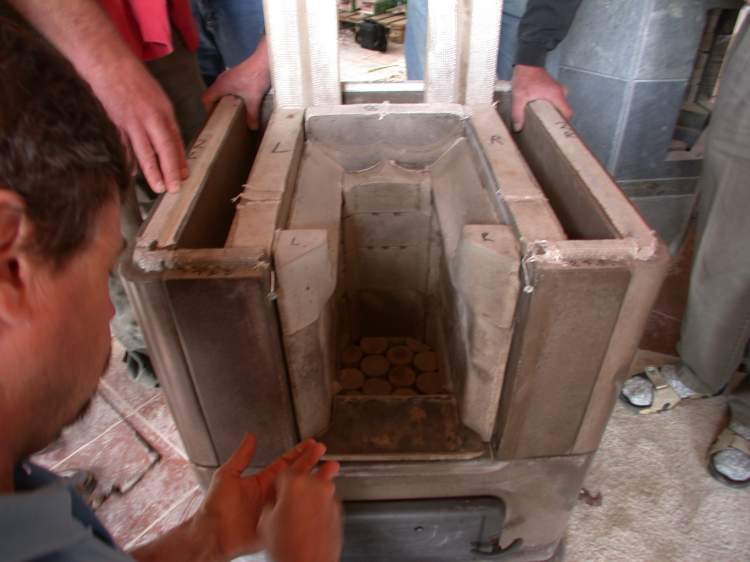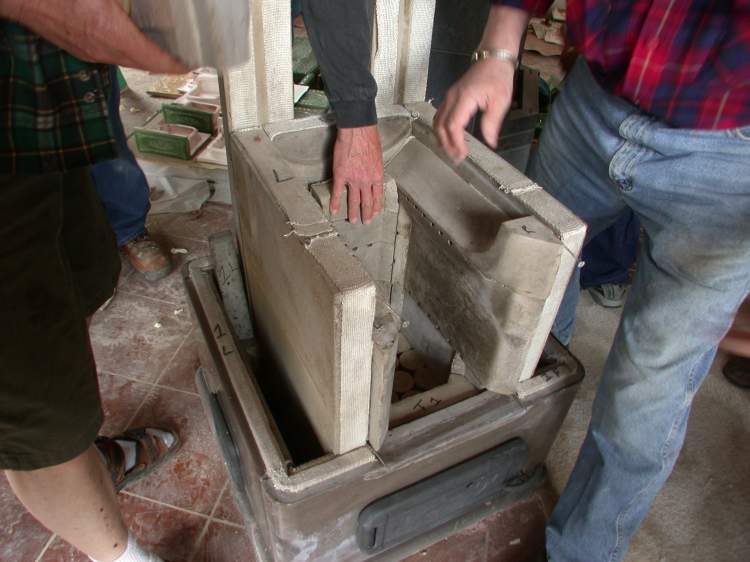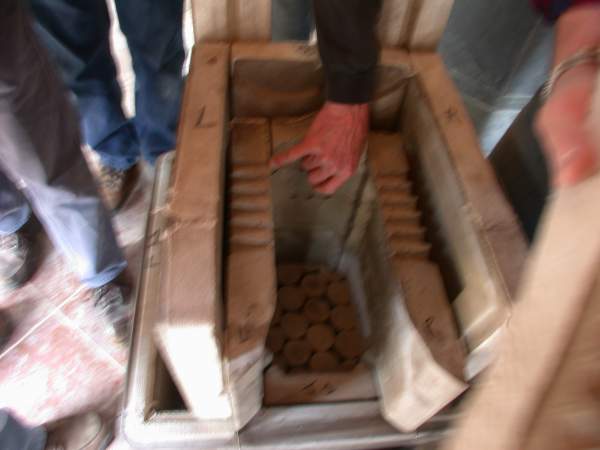 Side air slots and pre-warming channels.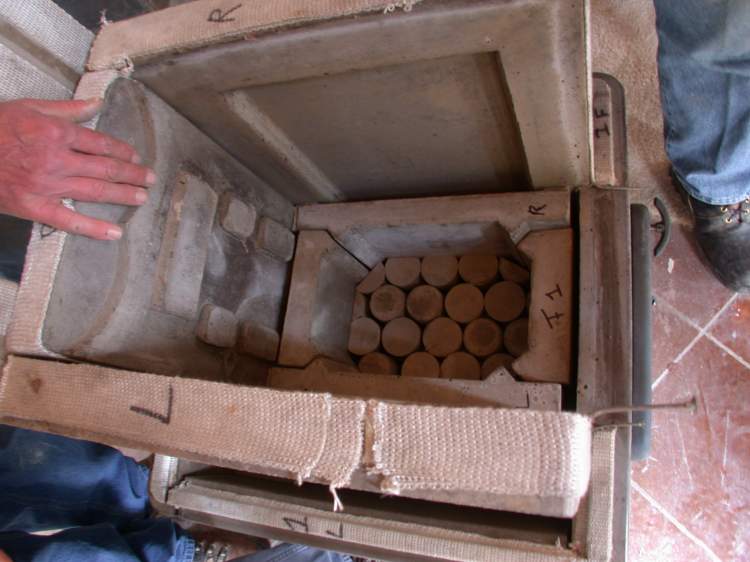 Rear air channels.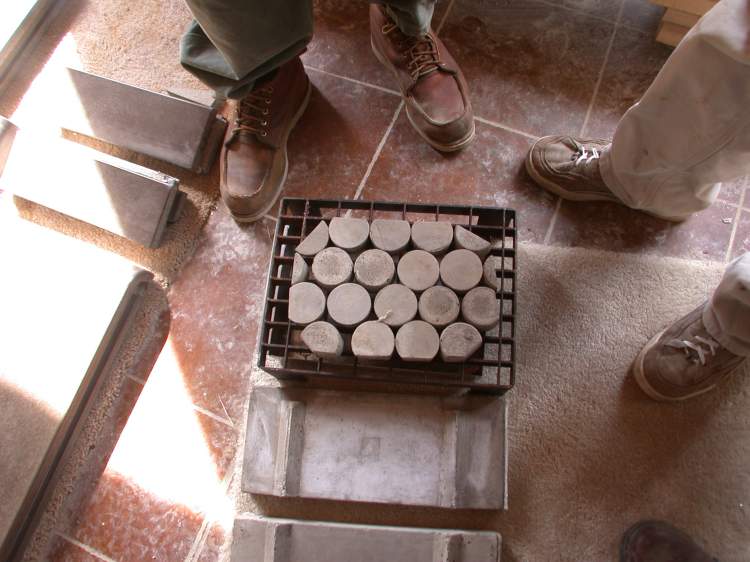 Detail of grate, which uses replaceable loose precast elements.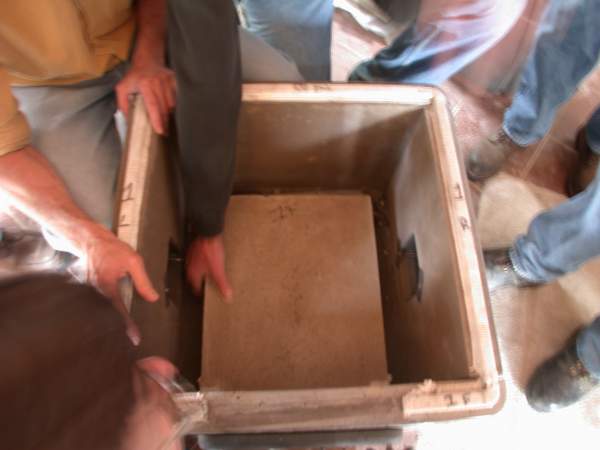 Firebox floor.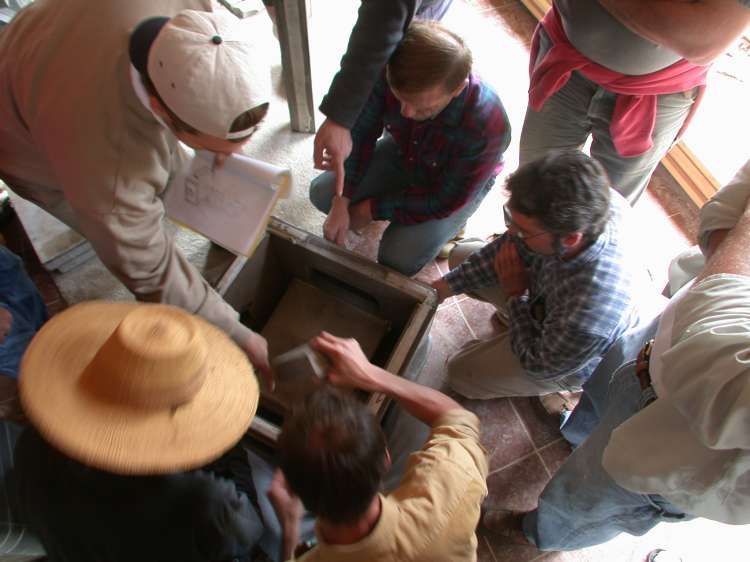 Figuring out how to put it back together.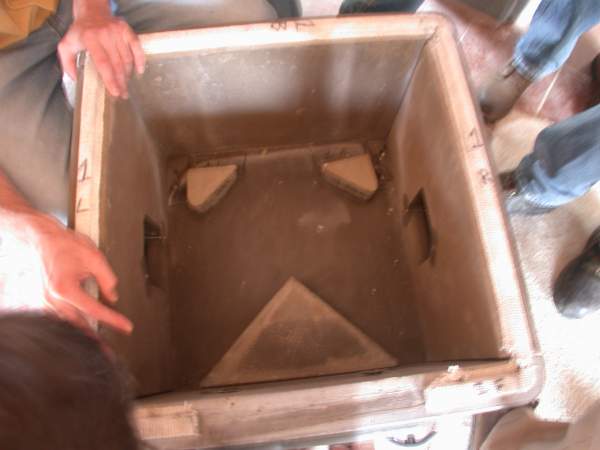 Under floor gas channels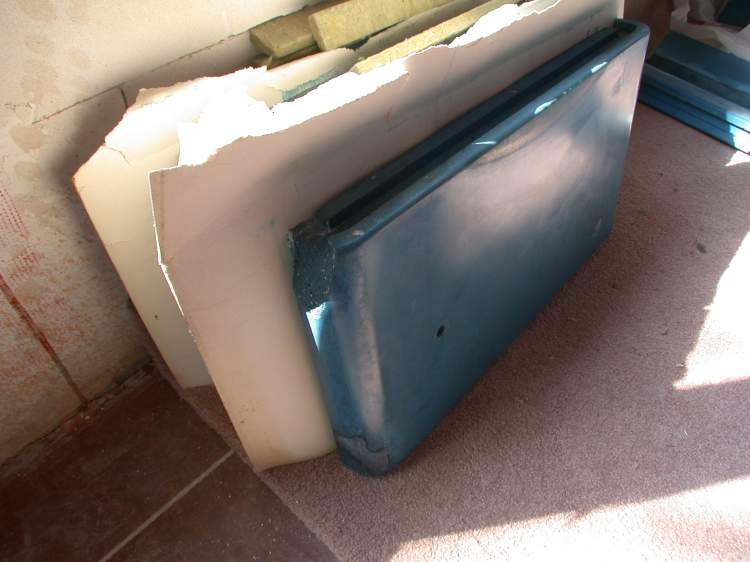 This is a piece from another heater that was broken in shipment. Note the solid color throughout.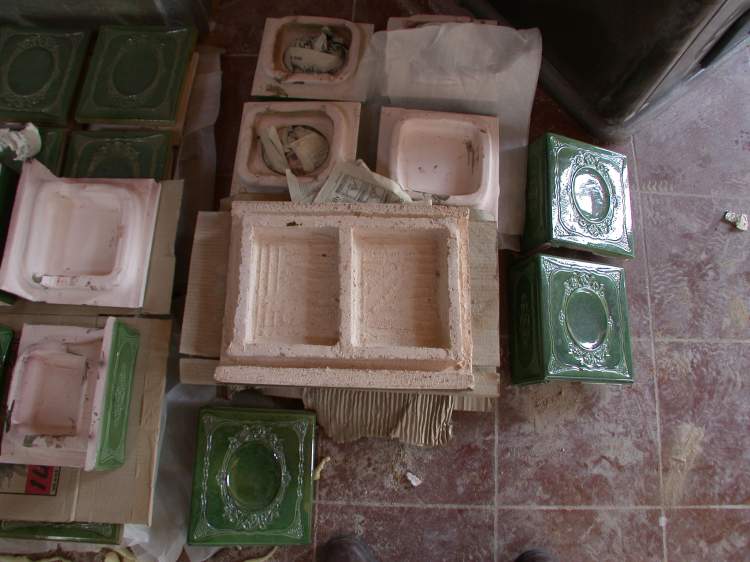 Tom has also imported several complete handmade ceramic kachel stoves from Slovakia.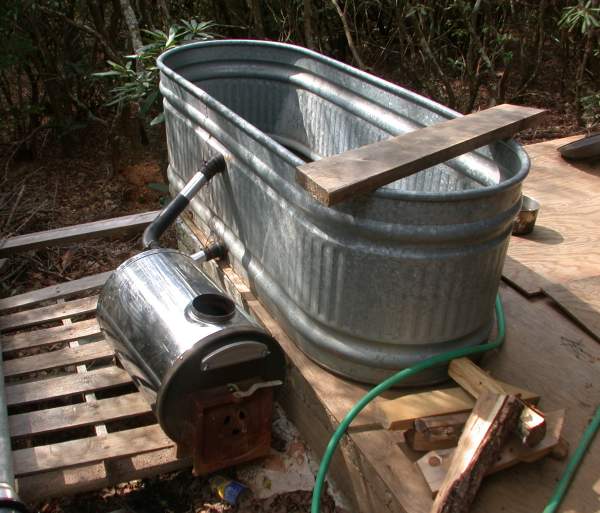 Wood fired tub outside Tom's log sauna.
The plan for next year's meeting is to fire up the sauna.
See also,
2003 Photo Report
2002 Photo Report
2001 Photo Report
2000 Photo Report
1999 Photo Report
1998 Photo Report
1997 Photo Report
This page was last updated on March 17, 2006
This page was created on April 18, 2003
Back to: