This page is a collection of Sketchup masonry heater and bake oven models.
Sketchup is a 3-D modelling program that is 10 times easier to learn than previous modellers such as Solidworks, Autocad, etc.
It is a very valuable tool for the heater mason. You can present ideas to clients in 3-D, as well as pre-build your custom heaters and generate cut lists for the firebricks.
Once you have learned the basics, a great way to learn more is to study how other designers organize and build their models.
If you have a Sketchup heater or bake oven model that you would like to share, please use the submission form to upload it to this page.
Disclaimer: the models on this page are for learning purposes only, and no warranties are implied by MHA for their use in actual heater building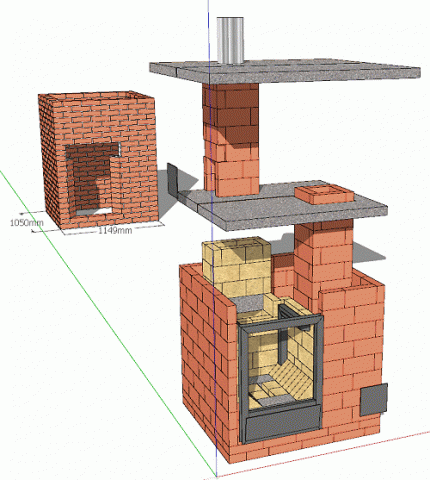 Rocket Bell heater by Peter van den Berg
More information, download several models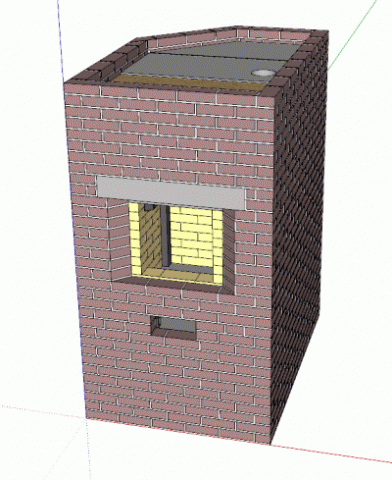 Custom double skin Rocket Bell heater by Peter van den Berg
Rear bake oven.