Retained heat masonry bake ovens are in a class by themselves.
The growing popularity of authentic village style breads and bakeries
is spawning a revival of this ancient technology.
Bread and pizza lovers everywhere are ecstatic.
Bake Oven Committee Page
Bake Oven Contests – with photos of winning projects
1.) – Backyard Oven Workshop with Peter Moore
2.) – French Bake Oven Workshop with Norbert Senf
3.) – Small Commercial Pizza Oven Workshop with Pat Manley
4.) – Easy to Build Experimental Oven with Alex Chernov
5.) – Cob Oven Workshop with Tom Trout

"Baking Easter Bread" by  William Kurelek, 1968.
Easter is the most important holiday for many Ukrainian settlers in Western Canada
Free Download
This unique study of the role of the bread oven in rural Quebec society also gives complete instructions on how to build a traditional outdoor bread oven. 115 pages, many illustrations.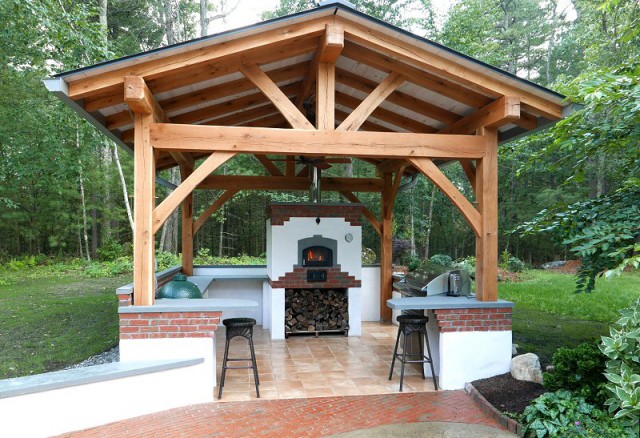 Outdoor kitchen with custom bake oven by Jon Santiago and Homestead Heat

48″ Commercial Brick Pizza Oven – Form-Free Construction
by Alex Chernov and Sergei Kuznetsov of Stovemaster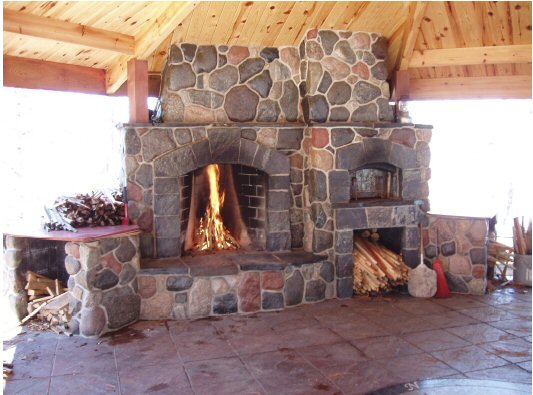 2009 MHA Bake Oven Contest Winners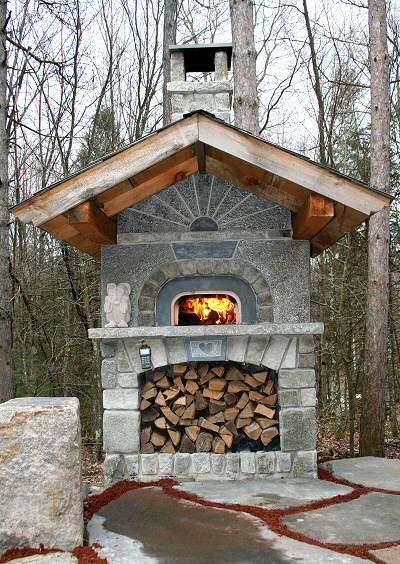 Bake Oven by MHA member Marty Pearson
2008 MHA contest winner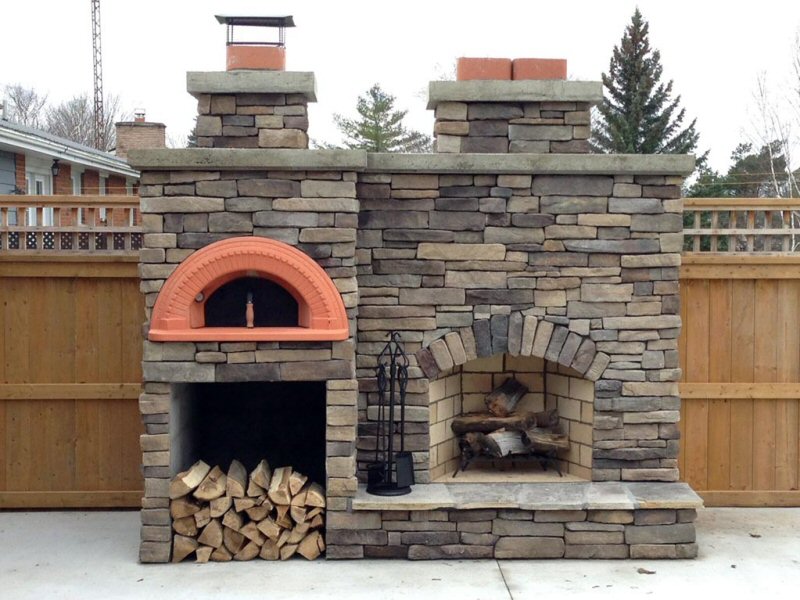 Bake Oven by MHA Member Grills'n Ovens LLC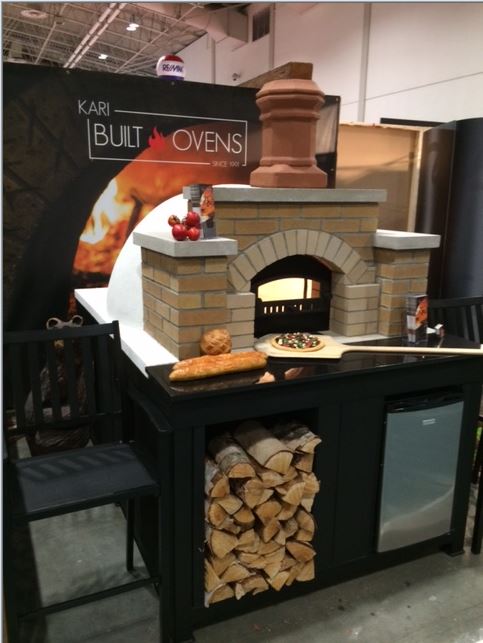 Bake Oven by MHA Member Kari Rale
Click here to order
"So, you want a wood-fired oven to bake bread and have pizza parties? What should you build? How does it work? What else can it cook? As an oven-builder I hear these questions a lot, but the books I can recommend for cooking with fire say little about ovens, and the ones about bread and ovens don't take you very far with cooking.
So I'm glad to now be able to recommend Richard Miscovich's From the Wood-Fired Oven. He speaks with the authority of a professional baking instructor (and cook), an experienced mason, and a neighborhood baker; he also writes well, takes beautiful photos, and has a wealth of stories to tie it all together. He's worked with leading professionals in many fields, and teaches from extensive experience with bread, pizza, meats, vegetables, desserts, etc., as well as ovens, masonry, fire, heat, and more."–Kiko Denzer, author of Build Your Own Earth Oven

Montreal Style Bagel Oven by MHA Member Alex Chernov
Toronto, December 2008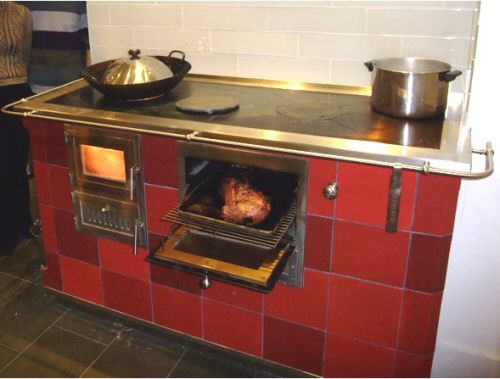 Cookstove with bake oven by Jessica Steinhauser
Prefabricated Ovens – These can simplify the construction process a great deal
Fayol –Excellent oven made from a unique clay deposit in Provence, France, that has been used for ovens since Roman times
MHA member Maine Wood Heat is the North American importer for Fayol ovens
Superior Clay ovens are available from hundreds of masonry materials retailers in the U.S. and Canada

Pizza Oven Plans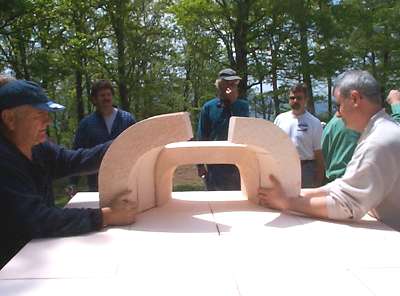 Le Panyol Oven Workshop
MHA Annual Meeting, 2001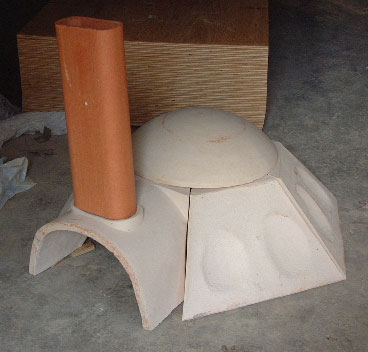 Superior Clay 36″ Oven Kit

Outdoor sprung arch brick oven finished with tile roof and stucco/brick exterior by MHA member Gene Padgitt

Outdoor brick oven with a slatee roof and brick in a Flemish bond patternand granite landing to match the house. By MHA member Gene Padgitt

Restaurant Oven by MHA member Alex Chernov

Pizza oven from Forno Bravo plans
by MHA member Scott Goodman

Bake Oven – Fireplace Combination
by Alex Chernov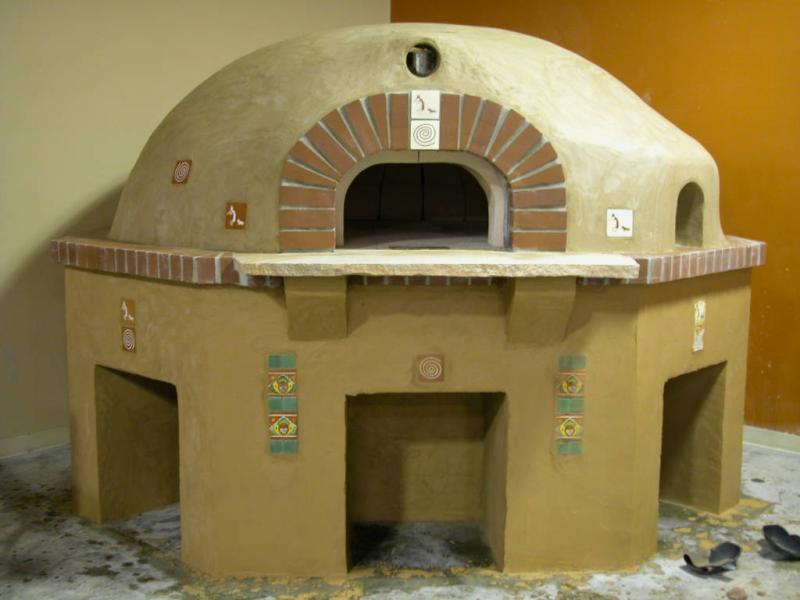 Le Panyol teaching oven at the San Francisco Baking Institute, built by MHA member Ben Sotero
details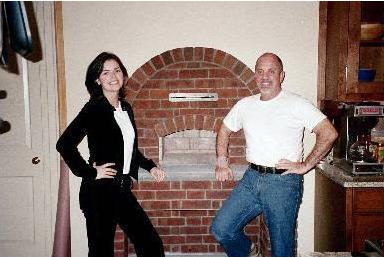 Pat Manley recently built a kitchen bake oven for Billy Joel
at his house on Long Island.
Backyard adobe РHeikki Hyytiainen and Norbert Senf built this simple oven in 1988. It is based on the traditional Qu̩bec oven shape, an elongated dome.
Click on image for assembly photos.

The Best Pizza in Montreal – MHA member Frank Giammaria has been making
wood fired pizza for 25 years.

Backyard Oven Workshop with Peter Moore
MHA Annual Meeting, 2006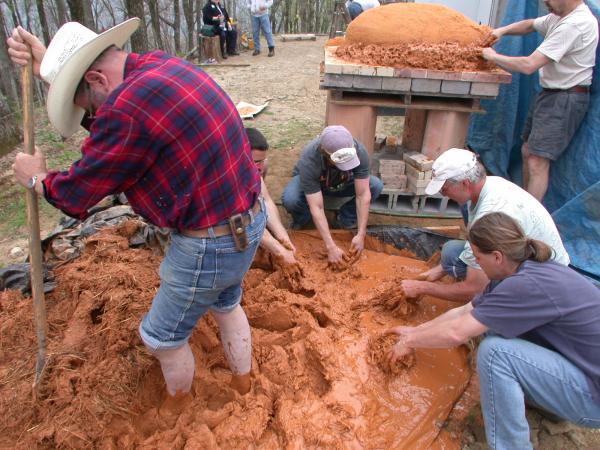 Cob Oven Workshop with Tom Trout
MHA Annual Meeting, 2004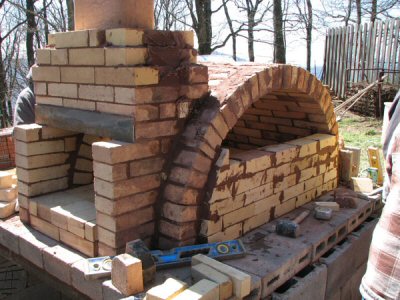 Experimental Easy to Build Oven with Alex Chernov
MHA Annual Meeting, 2007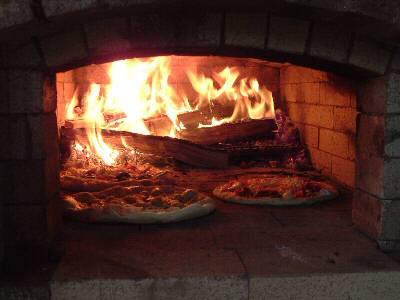 Restaurant Pizza Oven Workshop with Pat Manley
MHA Annual Meeting, 2005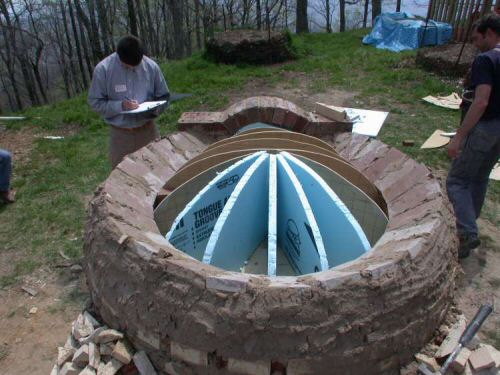 French Bake Oven Workshop with Norbert Senf
MHA Annual Meeting, 2003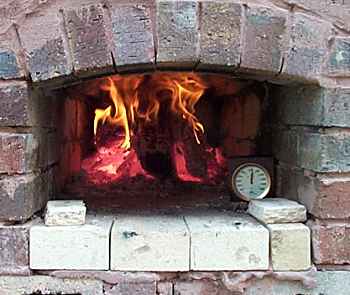 Backyard Pizza Oven Workshop with Pat Manley
MHA Annual Meeting, 2000

MHA member Hikary Fukazawa is a professional forester in northern Japan
After participating in the 2003 MHA French bake oven workshop, he returned to Japan and built his own oven.
Hikari writes:
Here is the picture of my bake oven.
Our bakery is going so well.
Last Saturday we sold out 30 pizza at the Saturday evening market.
Of course I baked by wood fire.
Every day my wife Shuko is baking 10kg wheat flour and selling out in a short time.
We will increase products little by little.
But we will keep making hand made bread.
Stone Bake OvensBuilding an Horno: the Adobe Bread Ovenby Michael Moquin – Detailed adobe instructions.Greg's Earth OvenGood adobe oven building instructions with illustrations.Ben's Art – nice selection of clay ovens modeled on "Bread Ovens of Quebec" Ovens by Rado Hand. He has an extensive Wood Burning Oven Website, including oven plans,pizza instructions, and more. Highly recommended for amateur oven builders.Oven built by Mike Iapalucci from Rado Hand's plans. Detailed constructions photos.

Portable cob oven in France – detailed constuction photos, instructions en francais

Ovencrafters– simple, high efficiency insulated design developed by Alan Scott. Proven in a range of sizes and applications including home, restaurants and bakeries.

Click on Alan to join him for a seminar.

Click here to order.




by

Daniel Wing

and

Alan Scott

D

efinitive work on authentic hearth breads.
Includes instructions for building a backyard bake oven.
"Wing and Scott do more than get the details right: they get the right details. It is difficult for me to imagine any baker, amateur or professional, coming away from this book without having learned something significant, even profound, about the art of bread baking."
-Thom Leonard, author of The Bread BookWoodfiredpizza.orgGood site with instructions for an Alan Scott style oven.Brick Oven Map on GoogleAugust Vanderdonckt writes: The map allows brick oven fans to find out if they are close to somebody who already has one.It enables people to upload pictures, communicate with each other directly and locate ovens geographically.August Vanderdonckt's detailed photo record of building an Alan Scott oven.Frankie G's Pizza Oven Project – good photo record and pizza info.Tom's oven.

Build Your Own Earth Oven

(3rd Edition)Click here to order

A

simple, fully-illustrated handbook for making an oven from earthen materials (similar to adobe and cob).Provides clear, step-by-step instructions for building and firing the oven. Also complete directions for making sourdough bread in the best (and simplest) artisan tradition. Kiko Denzer's Blog ,  also archive on oven buildingMore Books on Baking and Masonry

Russian Bake Oven Drawings

30 pages
2Mb pdf file


---

(above) Amish style "Squirrel Tail" oven at Old Salem, NC- see MHA 2000 Meeting for some details. on this, and on a backyard pizza oven workshop.

BlackOvenGood site by a brick oven enthusiast, including recipes and baking info.
Castable Ovenstep-by-step construction photos of a refractory concrete oven.

(above) Backyard oven by Phil Connor, Britain.

Family room fireplace preheats kitchen bakeoven. Rammed earth house, Saltspring Island, BC. Phillip Van Horn, architect. Richard Dakin, mason

Bakeoven by Doug Wood.

Click on image for more information

Traditional French commercial ovens

Little Stream – 4 foot by 6 foot hearth, this oven was producing 1800 loaves per week at Little Stream Bakery near Perth, Ontario.

| | |
| --- | --- |
| | Spanish Llopis oven with revolving hearth, Acme Bakery, Berkley.The Farjas is similar. |

German 1930's Commercial – this plan is from a German masonry textbook from the 1930's.
1900's American – the oven at Black Diamond bakery in Washington state has been in continuous use for over 90 years. It has a 10 foot by 12 foot hearth. Photos.

---

Excel spreadsheet template that simplifies "baker's percentage" sourdough calculations

The Bread Bakers' Forum
Comprehensive website maintained by Beth Hinkle . Includes brick oven page, including list of builders, manufacturers, websites, books, articles.The Bread Bakers Guild of America

San Francisco Baking Institute
Bread baking classes and bakery consulting

Cafe Beaujolais – great place, great website. They have an early Alan Scott oven.