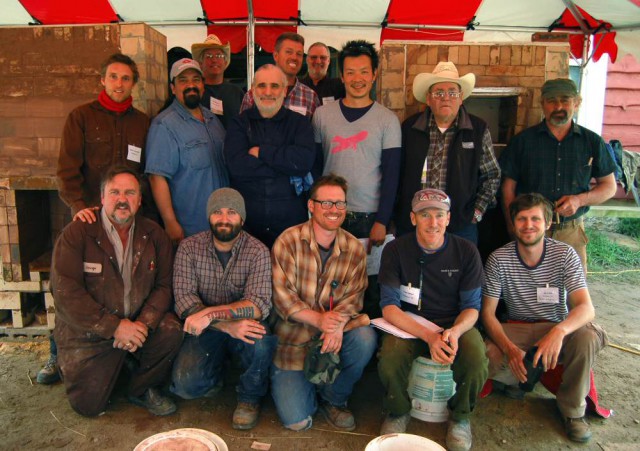 Basics and Theory of Masonry Heaters
The education committee will once again offer a class titled the Basics and Theory of Masonry Heaters. It is a great educational opportunity for the mason or homeowner who wants to learn more about masonry heaters.
The cost is $935 and will include, class with power point presentation online, textbook, lodging for 3 nights, all meals, and materials needed for the hands-on build.
For more information, contact the MHA office at execdir@mha-net.org or 520-883-0191
Class Specifics:
The Class structure consists of an online power point presentation that you can watch at home on your schedule, first night will be introductions and review of the online class. After that 2 days of hands-on building of a masonry heater.
The curriculum for the class includes:
What is a Masonry Heater?
Types of Masonry Heaters

Core Kits
Complete Units
Hand Built Units

Governing Bodies

ASM
Building Codes
EPA
Insurance
Local Regulators

Methods and Materials
Core Materials
Insulation & Expansion
Facing Materials
Professional Trade Association
Suppliers, Customers and Builders
MHA and Certification
Hands-On Demonstration Build
As part of the class, students will be participating in a build of a masonry heater core. You will be introduced to the following:
Selected tools and safety equipment
Skills needed for the build
Construction of the heater
This class is designed to help understand how a masonry heater functions, the various designs and construction techniques. It is not intended to give the attendee the impression that after taking this class the student will have enough knowledge to construct a heater. A person's masonry skills, conceptual ability, regulatory knowledge and other factors are needed to obtain a level needed to safely and professional build a heater.
Masonry Heater Certification
This class can be used as part of becoming a certified masonry heater builder in the MHA. For more information on becoming certified, go to this link:
https://www.mha-net.org/about/certification/
Taking this class is an excellent opportunity while enjoying the MHA annual meeting. Your instructor is Jim Frisch from Western Masonry in the great state of Washington. His personal attention to you and your questions makes him an excellent instructor.