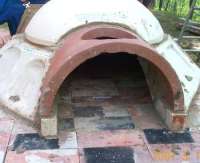 Superior Clay Bake Oven Workshop
May 9 - 10, 2001
at Wildacres Retreat,
Little Switzerland, North Carolina
Instructor: Jerry Frisch
Photo Report by Norbert Senf
Note: Jim Buckley has turned this page into
Superior Clay's Official Assembly Instructions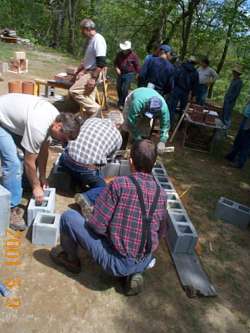 An 8" concrete block base is laid out.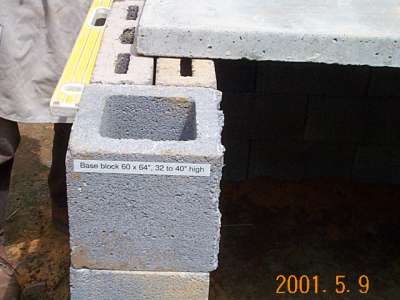 The base measures 60" x 64" and is 32" to 40" high.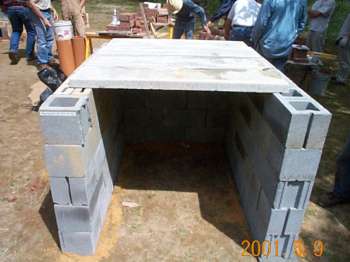 Corbel slabs or a poured in place slab is used to cover the base.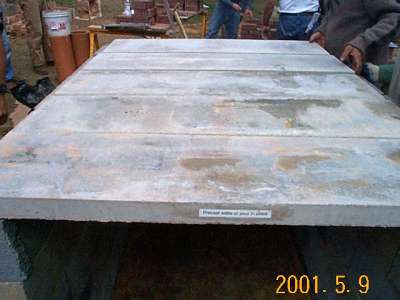 Five 48" precast corbel slabs were used for the workshop.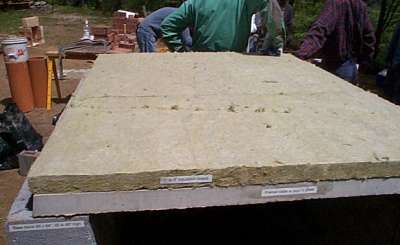 The pad is covered with 2" of insulation such as rigid board,
vermiculite concrete, foamglas, or Ytong (aerated concrete)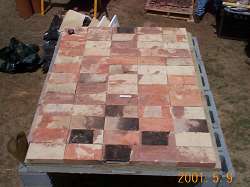 A 2.5" thick firebrick hearth is laid down.
The bricks may be set in a levelling bed of clay or sand.
The joints between the bricks are set dry.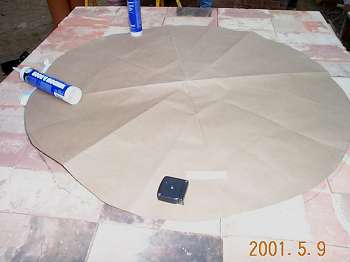 A template is used to draw a 36" diameter circle.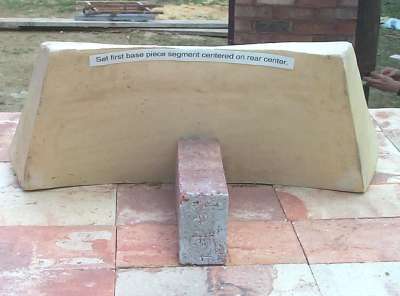 Set first base piece segment centered on rear center.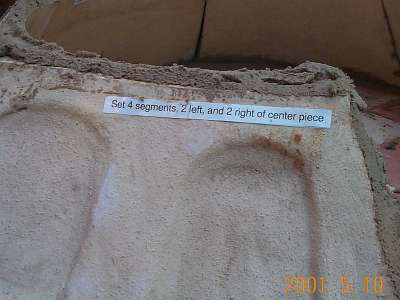 Set 4 segments, 2 left and 2 right of center piece.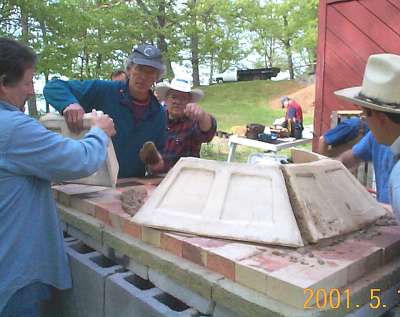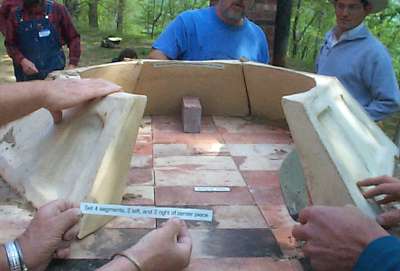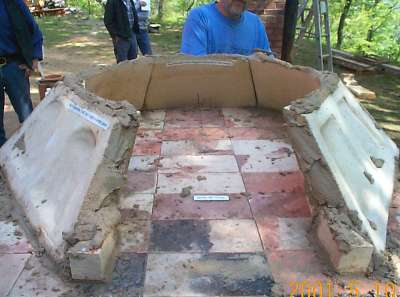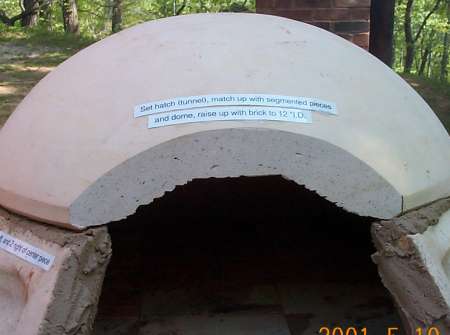 Set dome.
Set hatch (tunnel), match up with segmented pieces and dome,
raise up with bricks to 12" i.d.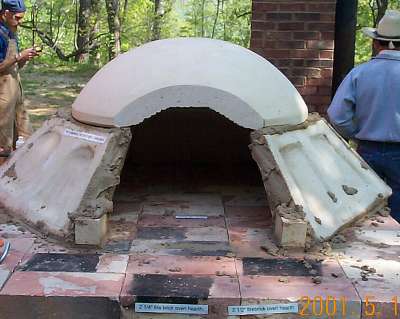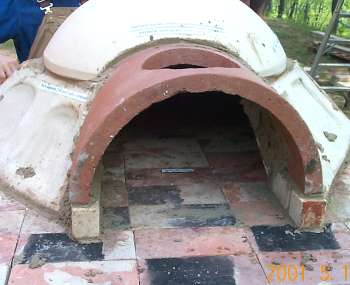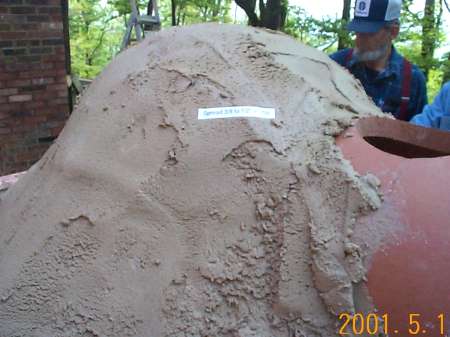 Spread 3/8" to 1/2" of mortar.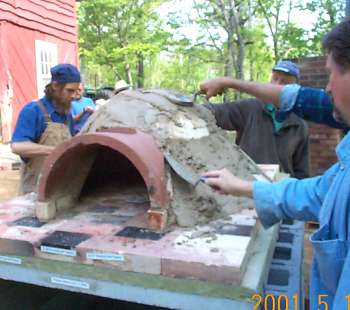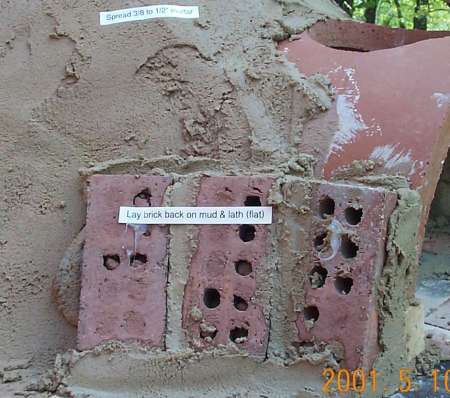 Lay brick back on mud and lath (flat).
Lath is expanded metal stucco mesh set into mortar (not shown).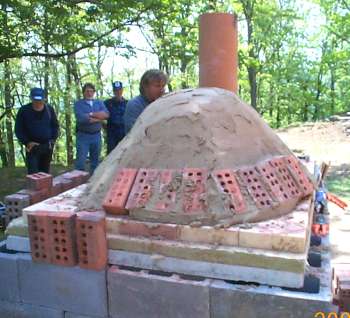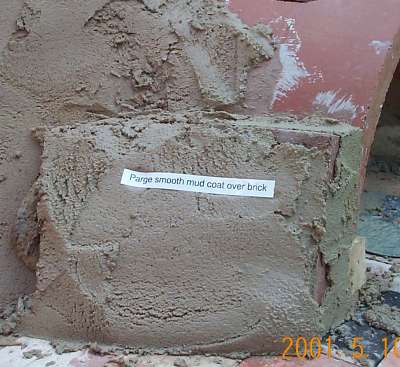 Parge smooth mud coat over brick.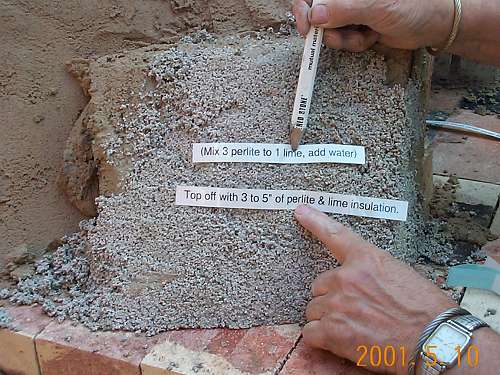 Mix 3 perlite to 1 lime, add water.
Top off with 3" to 5" of perlite&lime insulation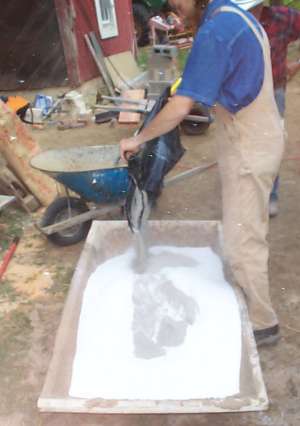 Perlite is in box. Clay is added here as an alternative
to lime.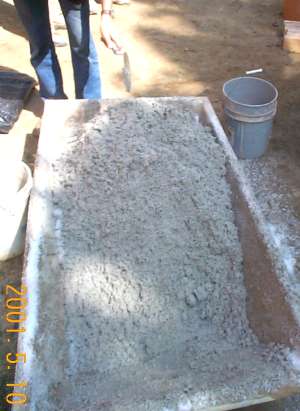 Perlite/clay mix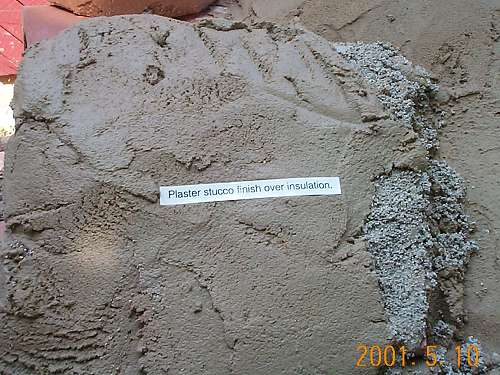 Plaster stucco finish over insulation.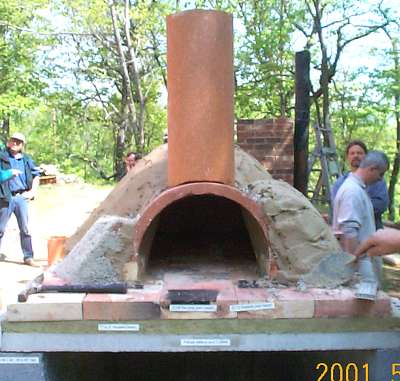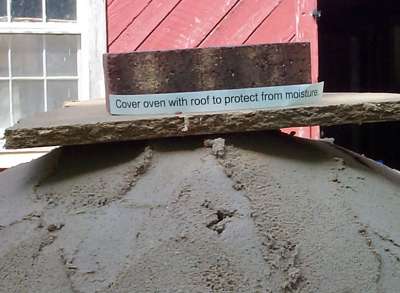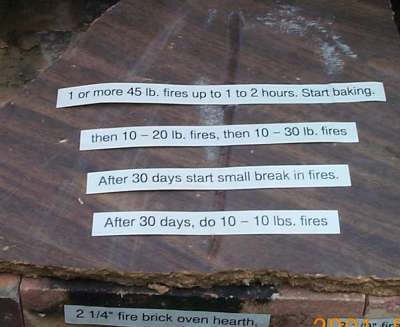 See also,
2001 Photo Report
2000 Photo Report
1999 Photo Report
1998 Photo Report
1997 Photo Report

This page last updated on May 19, 2001
Back to: