Custom Small Masonry Heater Workshop
May 2 - 6, 2001
Berea, Kentucky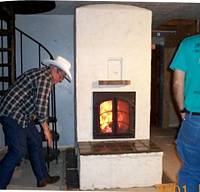 Photo Report
by Norbert Senf
Note: this page is unfinished. Pictures from the first
half of the workshop will be posted later.
The Bill of Materials and Cost Breakdown for this heater is
available in the Members' Lounge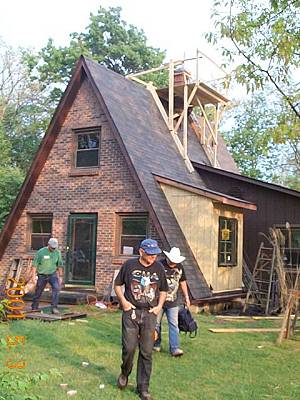 First stop on the way to Wildacres was an MHA heater building workshop at
Jay Hensley's new house in Kentucky. The workshop instructor was
Jerry Frisch.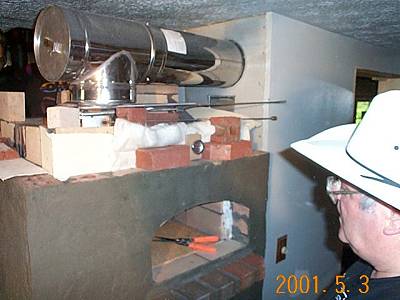 The project was a custom compact heater with a side bake oven.
There was an unusual connection to an existing masonry chimney
several feet behind the heater in another room.
Also, ceiling height was restricted and the heater sat on a raised base.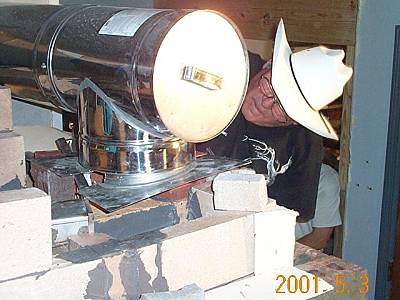 More captions will follow later.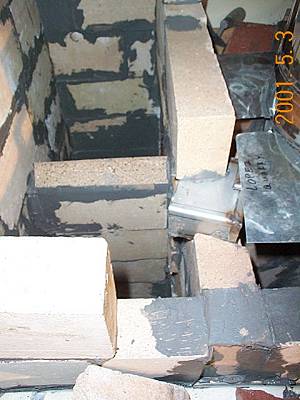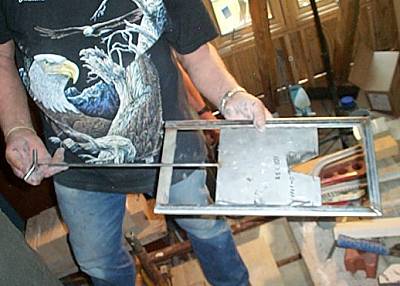 Custom stainless sliding damper.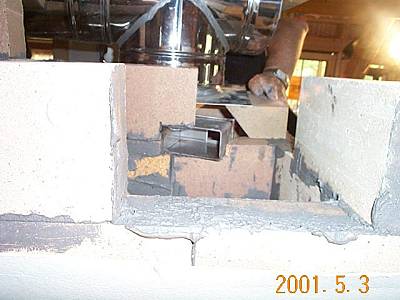 Stainless 2x4 sliding bypass damper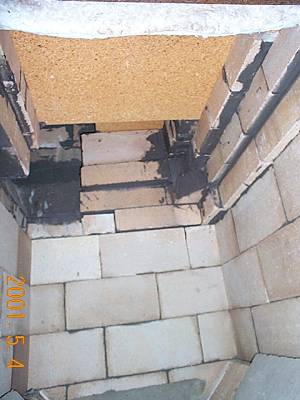 View from inside the firebox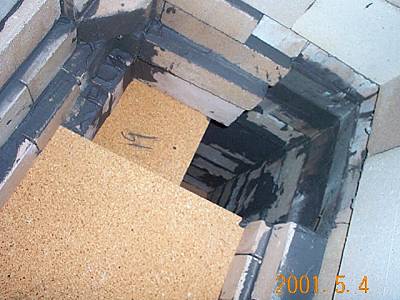 View from top just before ceiling slab installation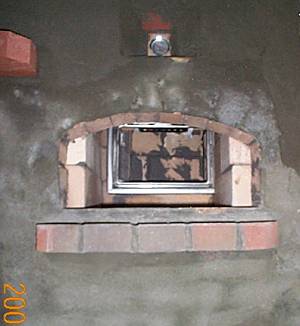 Combination white/black oven.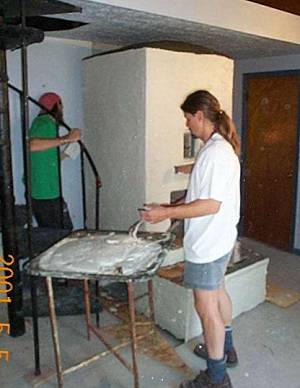 Applying plaster finish coat. Premixed white
thinset was used.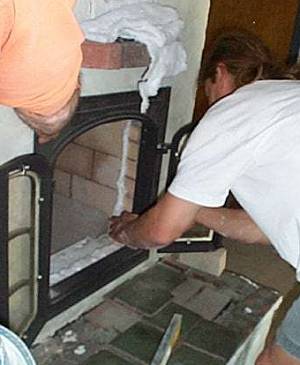 Installing the Heat-Kit door. Ceramic blanket is stuffed
into the 1/4" expansion joint between door frame
and brickwork.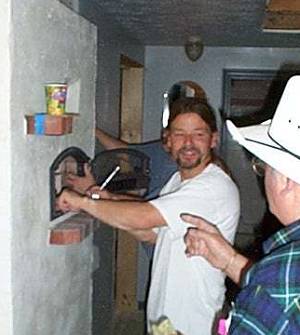 Installing UPO bakeoven door.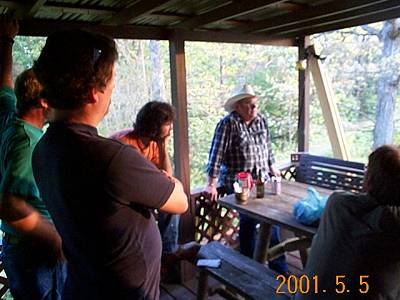 Question and answer session.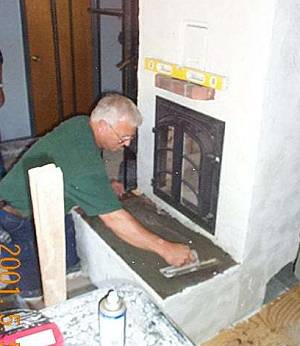 David Moore lays down the base for the tile raised hearth.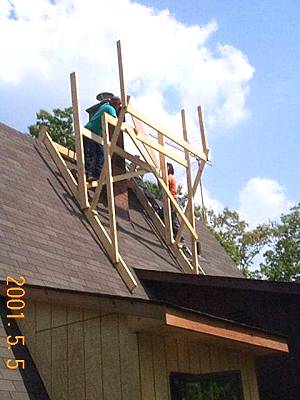 The existing chimney was raised by 24"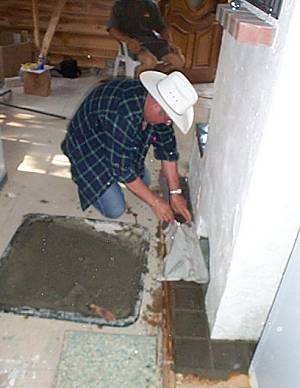 Jerry demonstrates his tile cleaning technique. A wet
towel is pulled over the fresh grout job to prevent
most of the the normal scum deposit that
accounts for most of the usual cleanup work.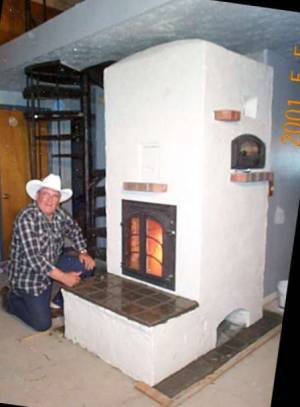 Test fire.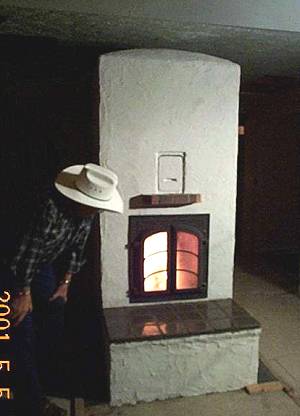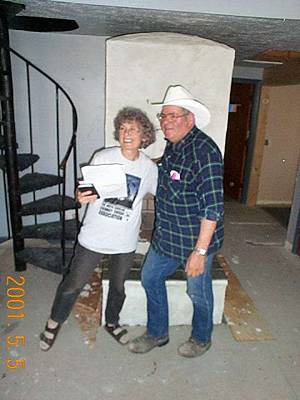 Jay gets the bill.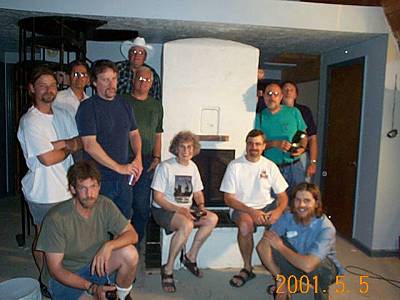 See also,
2001 Photo Report
2000 Photo Report
1999 Photo Report
1998 Photo Report
1997 Photo Report

This page last updated on May 22, 2001
This page created on May 9, 2001
Back to: